In Amsterdam, couples can enjoy various activities together and create unforgettable memories.
The city's unique blend of romantic settings, cultural attractions, and diverse experiences makes it an attractive destination for couples seeking a memorable getaway.
We list some of the most popular couple activities in the Dutch capital.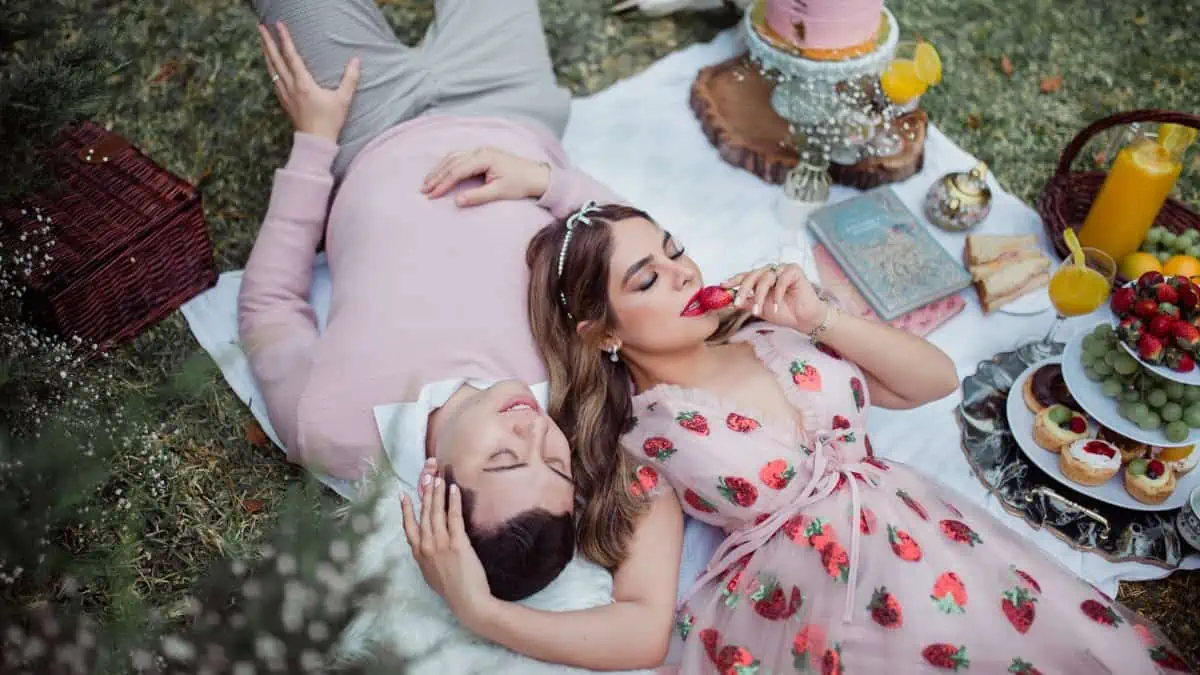 Take a romantic canal cruise
Couples should take a canal cruise in Amsterdam because it can be a romantic and unique way to see the city's picturesque canals and historic architecture.
A canal cruise can offer a relaxed and intimate atmosphere where couples can enjoy each other's company while taking in the beautiful scenery of Amsterdam.
Many canal cruises offer the option of a private boat or a smaller, more intimate group setting, making the experience even more special for couples.
Some canal cruises also offer special packages for couples, such as sunset or dinner cruises, which can be particularly romantic.
These packages often include wine, snacks, or a full dinner, allowing couples to enjoy a romantic meal while enjoying the beautiful views of Amsterdam.
Some Canal cruises come with drinks, some with pizza, and some with tonnes of luxury.
For the most romantic experience, we recommend the nighttime canal cruise of Amsterdam.
GVB Amsterdam is the cheapest and best way to go around the Dutch capital. If you are in the city for over two days, we recommend buying GVB Public Transport Ticket.
Visit a museum together
Amsterdam's museums are a great place for couples to spend time together and learn about the city's culture.
Amsterdam has numerous world-class museums for couples who love art, history, and culture.
Visiting a museum together will help you understand each other's interests and opinions.
Several Amsterdam museums offer guided tours and unique events, which may be soothing and engaging for you and your companion.
These museums also feature cafés or outdoor locations where couples can drink or snack.
We recommend –
Wander through the Jordaan while holding hands
The romantic Jordaan district in Amsterdam is great for couples to explore the city's history and culture.
Partners in love are known to enjoy the neighborhood's small alleyways, scenic canals, and charming buildings.
Several cafés, restaurants, and bars in Jordaan provide romantic meals and drinks for couples.
The area is known for its brown cafés, which are traditional and small bars with intimate and cozy surroundings.
The Jordaan district is recognized for its bustling art scene and romantic atmosphere, with studios and art galleries displaying local artists' works.
Couples may visit many art galleries and studios to see Amsterdam's vibrant creative culture.
Read about the city's weather, coffee shops, Foodhallen, taxis, parking, restaurants, pancakes, Museumplein, and the light festival even before you plan a holiday to Amsterdam.
Rent a bike and create memories
Couples may hire a bike together in Amsterdam since it is a fun and energetic way to tour the city while enjoying quality time together.
Amsterdam's vast bike route and lane network make biking safe and easy.
By renting bikes, couples may explore the city's canals, historic buildings, and parks.
It can also reveal the city's lesser-known districts and hidden jewels, which are hard to reach by bigger vehicles or public transit.
Whether zipping through the city's hectic streets or enjoying a leisurely ride through one of its numerous parks, riding bikes together can be a fun and refreshing way to socialize and create shared experiences.
Go on a food tour
Couples visiting Amsterdam could take a food tour to enjoy the city's thriving food culture and rich culinary heritage together.
Amsterdam's food is known for its various local and foreign flavors and traditions.
A cuisine tour may introduce couples to Amsterdam's famous cheeses, stroopwafels, bitterballen, and craft beer.
It can also reveal hidden treasures and local favorites.
Several cuisine excursions are guided by local foodies who love to share their knowledge and opinions.
If you want to create unforgettable memories over food, read up more on food tours in Amsterdam.
Recommended Reading
– Activities to do for kids in Amsterdam
– Free things to do in Amsterdam
Visit the tulip fields
Amsterdam's tulip fields are beautiful and unforgettable for lovers.
Tulip meadows are perfect for a romantic stroll or picnic.
Wandering around the fields, and soaking in the flowers' views and scents may bring couples closer together.
The Amsterdam tulip fields offer couples a unique experience providing couples with a one-of-a-kind experience that they can share.
The tulip fields offer bike excursions, photography courses, and hot-air balloon trips for couples.
If you are visiting Amsterdam from March to May, look up Keukenhof Tulip Gardens.
Have a picnic in the park
Amsterdam offers numerous lovely parks for picnics, and couples love spending time at a slower pace.
A picnic is a cheap method for couples to bond while on holiday.
We list four of the most romantic parks in the Dutch capital –
Vondelpark: Couples can enjoy picnicking in Amsterdam's renowned park, featuring a lake, trees, and lush greenery. Numerous food shops and cafes nearby provide options for picnic fare and beverages.
Westerpark: The expansive Westerpark in Amsterdam offers ideal spots for picnics, along with festivals, fairs, and cafes to enhance the experience.
Oosterpark: This picturesque park in the eastern part of Amsterdam provides a delightful setting for picnics, complete with a paddleboat lake and grassy areas.
Museumplein: Home to famous Amsterdam museums such as the Rijksmuseum and Van Gogh Museum, this bustling tourist destination also offers serene spots for intimate picnics for two.
Check out our recommended itinerary for a memorable 1-day, 2-day, 3-day, and 5-day holiday in Amsterdam.
Enjoy a rooftop drink
Couples may enjoy romantic rooftop bars and restaurants in Amsterdam with beautiful city skyline views.
One of the best places for a rooftop drink in Amsterdam is the SkyLounge Amsterdam.
Located atop the DoubleTree by Hilton Hotel near Amsterdam Central Station, the SkyLounge offers stunning 360-degree panoramic city views, including its historic center and the IJ River.
Visit a traditional Dutch windmill
Couples in love should consider visiting traditional Dutch windmills as part of their trip to the Netherlands.
These iconic structures offer a glimpse into the country's history and cultural heritage.
Visiting windmills can be a romantic and unique experience for couples, providing them with picturesque backdrops for photos and memories to cherish.
Some popular windmill destinations include Zaanse Schans, Kinderdijk, Keukenhof Gardens, etc.
Popular attractions in Amsterdam