This is Holland – The Ultimate 5D Flight Experience is one of the best ways to explore Amsterdam.
You can tour the place without even moving an inch.
This article shares everything you should know before booking tickets for This is Holland – The Ultimate 5D Flight Experience.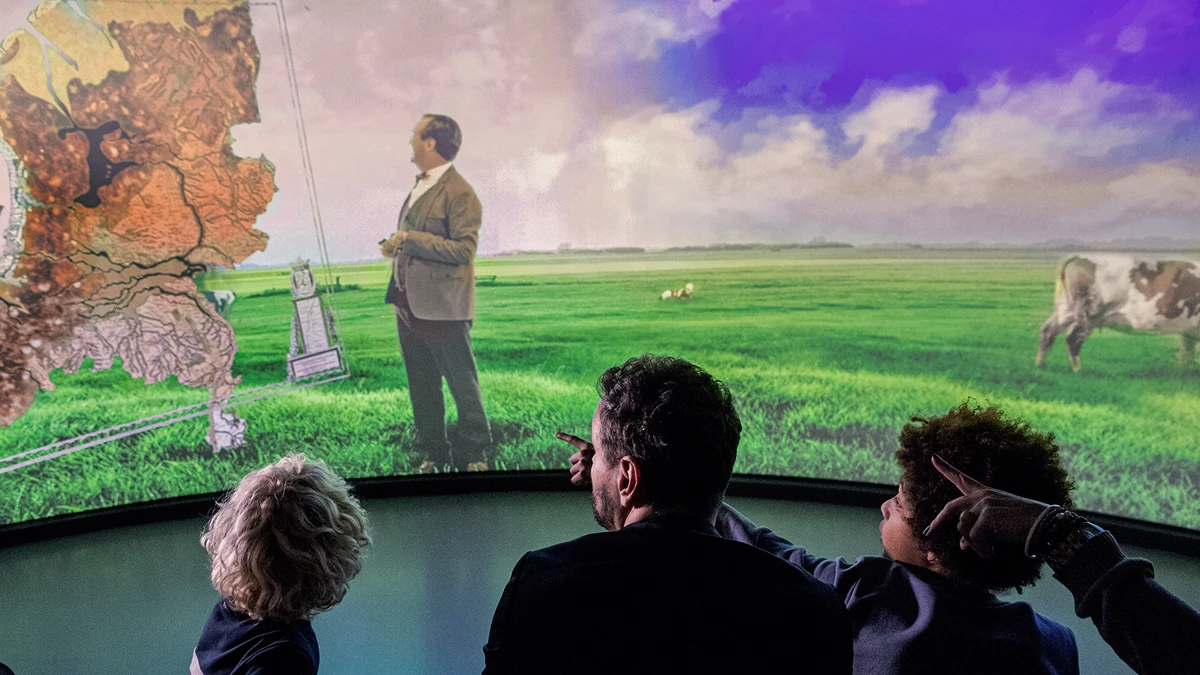 What to Expect at This Holland Experience
At "This is Holland," you'll find a state-of-the-art flight simulator that takes you on a thrilling virtual trip across the country.
Soar over the iconic Dutch landscapes and experience the Netherlands' beauty and diversity.
But that's not all! The experience also features interactive exhibits that allow visitors to learn more about Dutch history, culture, and innovation.
From windmills and tulips to modern architecture and cutting-edge technology, "This is Holland" has something for everyone.
Whether traveling solo, with friends, or with family, this immersive experience will surely be a highlight of your trip to the Netherlands.
---
---
Where to book This is Holland Experience tickets
You can book This is Holland Experience tickets online or at the ticket office.
It is preferable to buy tickets online because you can get them at low prices and save some extra bucks.
Above all, you can skip the long lines at the ticket booth and save time.
The This is Holland flight tickets get sold out quickly because of its high demand.
You can prevent last-minute disappointments by making your ticket purchases online.
Additionally, you have more freedom and the option to select your preferred time when purchasing tickets online.
How does online ticket work
On the booking page, choose the time slot, number of tickets, and preferred date and book your tickets immediately.
You will receive the tickets in your registered email as soon as you make the payment.
Enter the attraction by presenting the ticket on your smartphone at the door.
Cost of This is Holland Experience tickets
The tickets for THIS IS HOLLAND Flight Experience are priced at €23 for all visitors aged 13 years and above.
Children aged 4 to 12 years can get a discount of €4 and pay only €19 for entry.
You can book the child ticket only in combination with an adult ticket.
Tickets for 5D Ultimate Flight Experience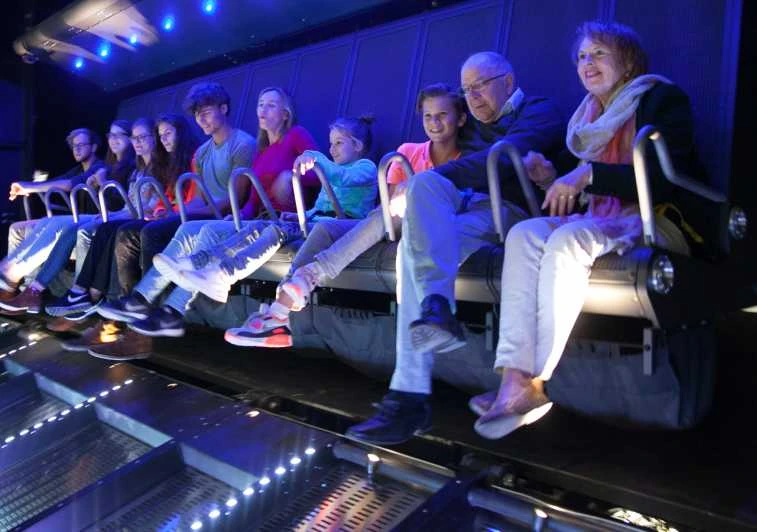 "This is Holland" is an attraction in Amsterdam where you can experience flying like a bird and seeing some of the most amazing parts of the Netherlands.
You will sit in a simulator and watch a movie on a huge screen that makes you feel like you're flying over the country.
During the 9-minute flight, you'll see important Dutch World Heritage sites like Amsterdam's famous canal ring, the Wadden Sea, and windmills.
Ticket Prices
Adult Ticket (13+ years): €23
Child Ticket (4 to 12 years): €19
THIS IS HOLLAND + Rijksmuseum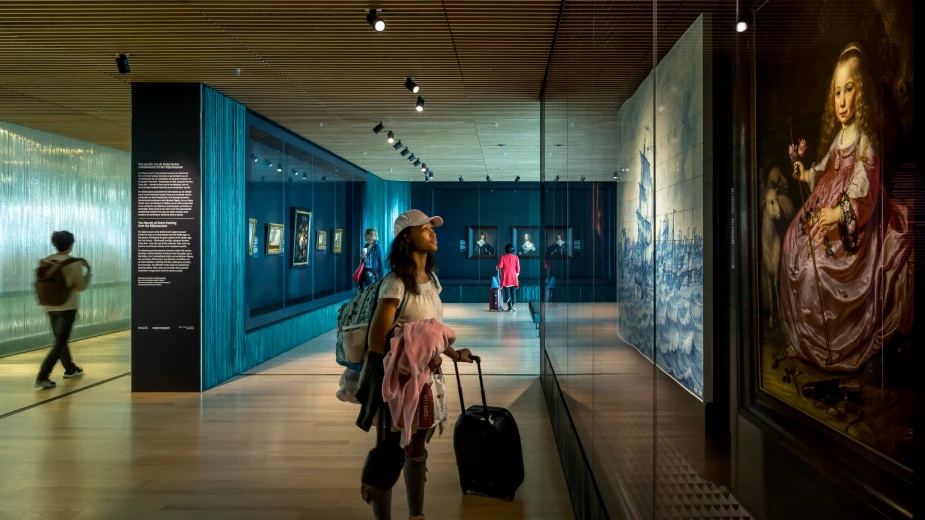 This is Holland, and Rijksmuseum is nearly 7 km (4 miles) away and can be reached in less than 20 minutes by car.
So book a combo ticket of THIS IS HOLLAND + Rijksmuseum and make the most of your trip.
At Rijksmuseum museum in Amsterdam, see the largest collection of works by the famous Dutch artist Rembrandt and learn about 800+ years of Dutch history.
Get up to a 5% discount on this combo ticket.
Ticket Cost: €44 per person
Save time & money! Discover Amsterdam with the Amsterdam City Card. Visit world-class museums and attractions, get unlimited access to Amsterdam's public transport, and enjoy a free canal cruise.
---
---
How to reach This is Holland
THIS IS HOLLAND is located in a circular building between the A'DAM Lookout and the EYE Film Museum.
Address: Overhoeksplein 51, 1031WS Amsterdam. Get Directions
You can either take public transport or take your car to the venue!
By Bus
There are a lot of buses that will take you to Amsterdam, Centraal Station.
You can get on the 1, 4, 14, 18, 21, 22, 43, 48, 305, 306, 314, 316, 391, 394, N23, N47, N57, N81, N82, N83, N84, N85, N86, N87, N88, N89, N91, N92, N93, N94, or N97.
From there, it is an 8-minute walk.
By Ferry
You can get on the F3 ferry and get off at Amsterdam, Buiksloterweg, which is just 4 minutes walk away.
By Car
You can either drive to the location or rent a cab!
Put on Google Maps and get started on your journey.
If you're bringing your car, don't fret! There are multiple parking spaces around the building.
To find the perfect car parkingt spot for you, click here
This is Holland Experience timings
This is Holland, Amsterdam tour is open daily from 10 am to 7 pm.
The timings may change, so check the website before planning a visit.
How long does This is Holland Experience take
THIS IS HOLLAND Flight Experience lasts for about an hour.
This includes the 5D flight experience, the exhibits, and the Holland lounge.
The best time to visit This is Holland
The best time to visit This is Holland Flight Experience is as soon as it opens at 10 am or right before closing time.
Avoid going during peak hours (12 pm to 3 pm) as the place is crowded.
If you want to avoid the crowds, pick a time slot between 10 am to 12 pm or 3 pm to 7 pm.
---
---
Frequently Asked Questions about This is Holland Experience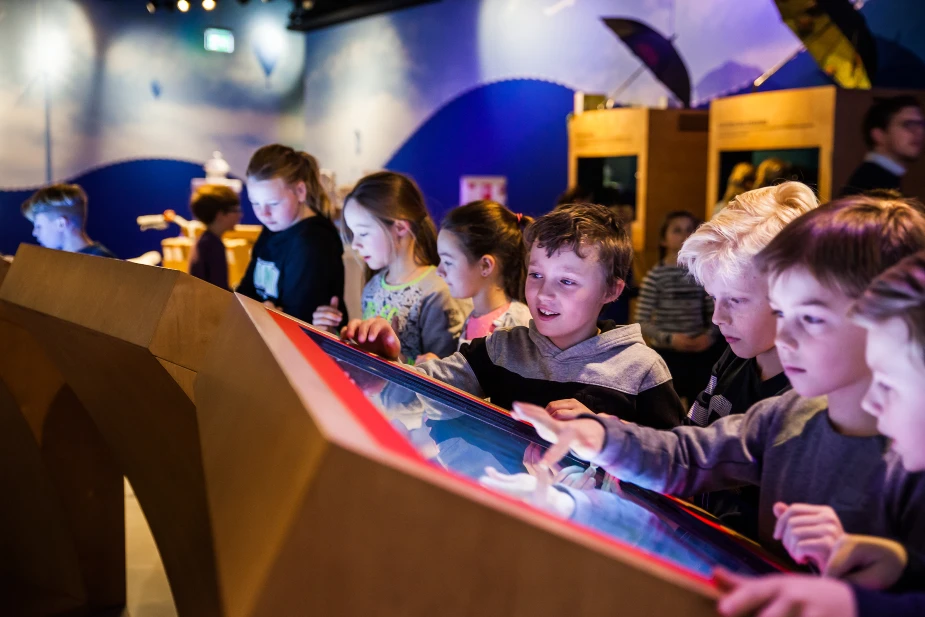 Here is a list of frequently asked questions by visitors about This is Holland Experience.
How much time does it take to tour THIS IS HOLLAND?
The tour takes about one hour, and you must reach the location before your selected time slot.
Are there any restrictions on who can participate in the This is HOLLAND Flight Experience?
The tour is not suitable for the following: 
– Expecting mothers
– Children up to the age of 4 or smaller than 100 centimeters
– People with a history of heart and/or circulatory complaints or hypertension 
– People recovering from surgery on the back or neck, epilepsy
Is THIS IS HOLLAND accessible for people with disabilities?
The THIS IS HOLLAND Flight Experience is wheelchair-accessible. The experience is open to electric wheelchairs and mobility scooters with a maximum width of 90 centimeters. People with disabilities can use the elevator and will receive staff assistance.
Should guests afraid of heights visit THIS IS HOLLAND?
If you have an extreme fear of flying or heights, this trip may not be for you!
What is the address of THIS Is HOLLAND?
You can reach the THIS IS HOLLAND venue at Overhoeksplein 51, 1031WS Amsterdam. 
In what language is the This is HOLLAND experience presented?
The THIS IS HOLLAND experience is available in Dutch with subtitles in English and Dutch. 
Are food and drinks available at THIS IS HOLLAND?
You can enjoy tasty food and drinks at the coffee corner, where you can enjoy a cup of coffee or tea with delicious apple pie, whipped cream, and other food items. You are not allowed to bring outside food.
Is a camera allowed at This is Holland experience?
You can bring your camera, but you're not allowed to take photos during the shows at the This is Holland experience. 
Popular attractions in Amsterdam