New York City is the largest city in the USA and often gets referred to as the 'city that never sleeps.'
It is a melting pot of the best culture, art, architecture, history, and entertainment, with lots to see and enjoy.
In fact, there are so many tourist attractions in New York that it gets overwhelming for a first-time visitor.
Besides the perennial favorites such as the Empire State Building and Statue of Liberty that everybody visits, there are specialized interest-based attractions as well.
The city also boasts of numerous observatories – Empire State Building, One World Observatory, Top of the Rock, Hudson Yard's Vessel, to name a few.
After all, New York has more than 130 buildings that are taller than 183 meters (600 feet), decorating its skyline.
If you are into art, New York has lots for you – The Met, MoMA, Guggenheim Museum, etc.
Discover the best places to visit in this metropolis with our list of the things to do in New York.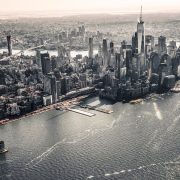 Statue of Liberty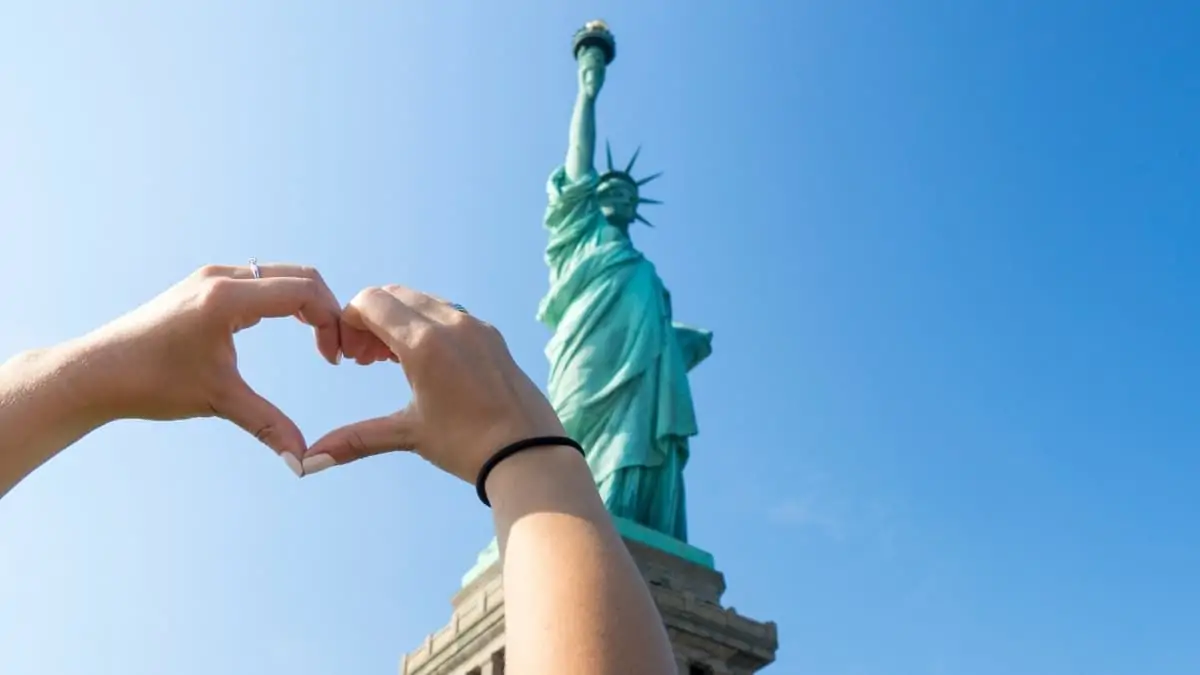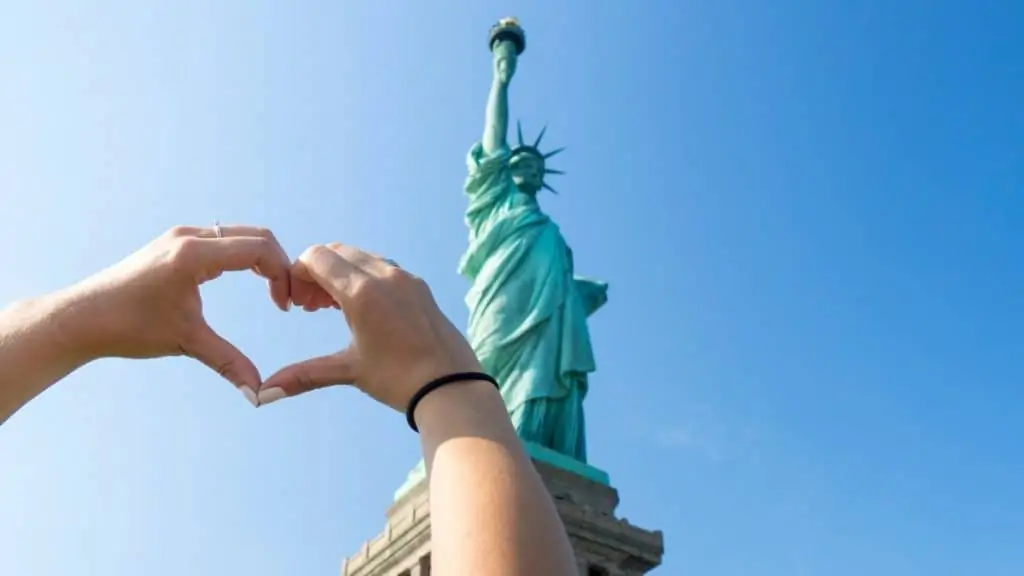 The Statue of Liberty symbolizes freedom, inspiration, and hope and is one of the most recognizable figures in the world.
Every year more than four million board the Statue of Liberty ferries to reach Liberty Island and see the iconic figure from up close.
In the second part of their trip, they hop back on the ferry to Ellis Island to learn about the intriguing history of immigration to America, which took place between 1892 and 1954.
# Statue Cruises' Statue of Liberty ferry
# Staten Island ferry – free trip around Liberty
# Last minute Statue of Liberty Crown tickets
# Why Reserve tickets are better than Crown tickets
# Statue of Liberty ferry from New Jersey
# Interesting facts about Statue of Liberty
Empire State Building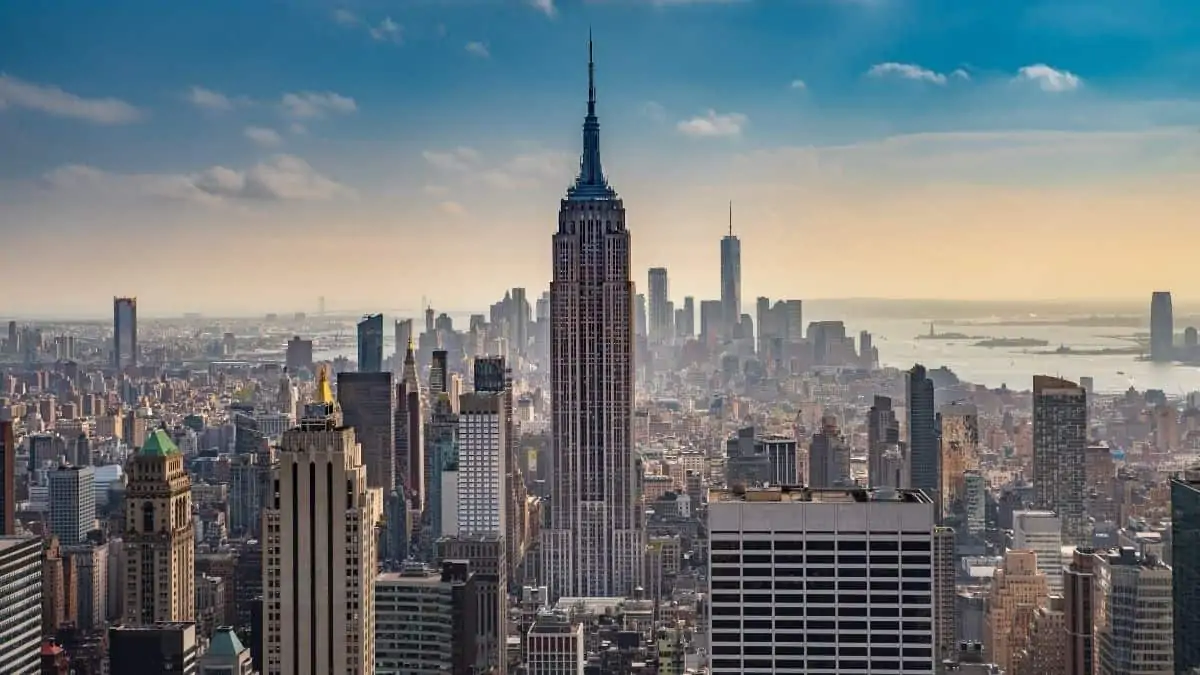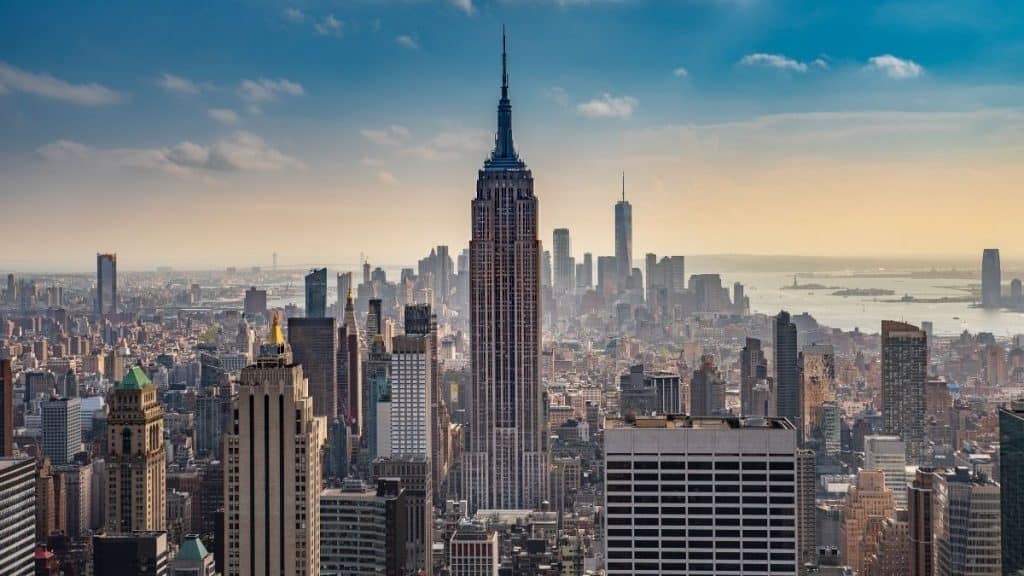 The Empire State Building (ESB) is an 88-years-old skyscraper in 5th Avenue, Midtown Manhattan, New York City.
Tourists love to go up the observatories on the 86th and 102nd floor of ESB and look at the New York skyline.
Named after NYC's nickname, The Empire State, it is an American cultural icon featuring in more than 250 TV shows and movies.
# What's inside Empire State Building
# Empire State Building's observation decks
# Best time to visit Empire State Building
# Visiting Empire State Building at night
# Trivia about Empire State Building
One World Observatory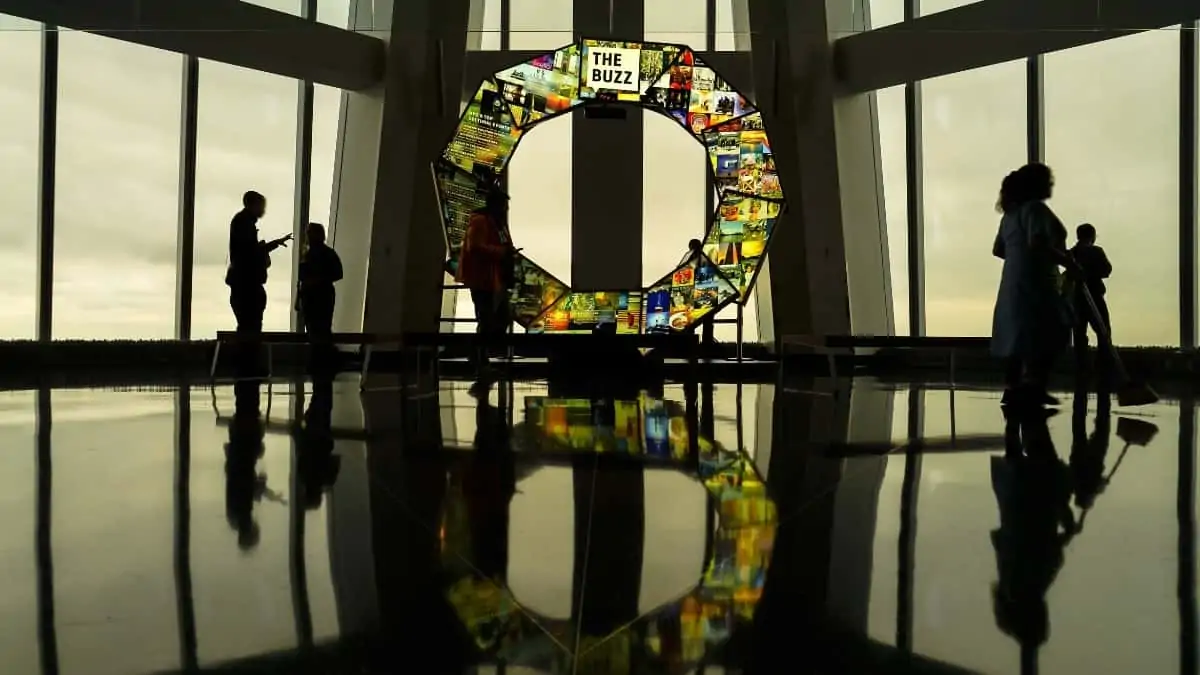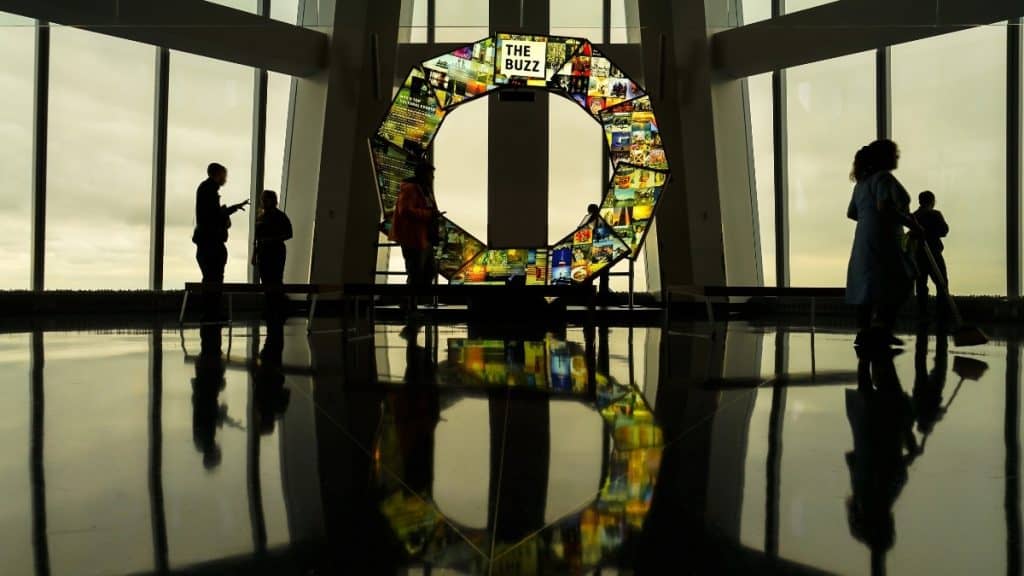 One World Observatory is an observational deck on the 100th floor of the One World Trade Center, also known as the Freedom Tower.
One World Trade Center is the main building of the rebuilt World Trade Center Complex in Lower Manhattan, New York City.
More than 2.5 million tourists go up the building's high-speed elevators every year to enjoy fantastic views of New York's skyline.
Want to know if going up the observatory is worth it? Check out the view from One World Observatory.
Top of the Rock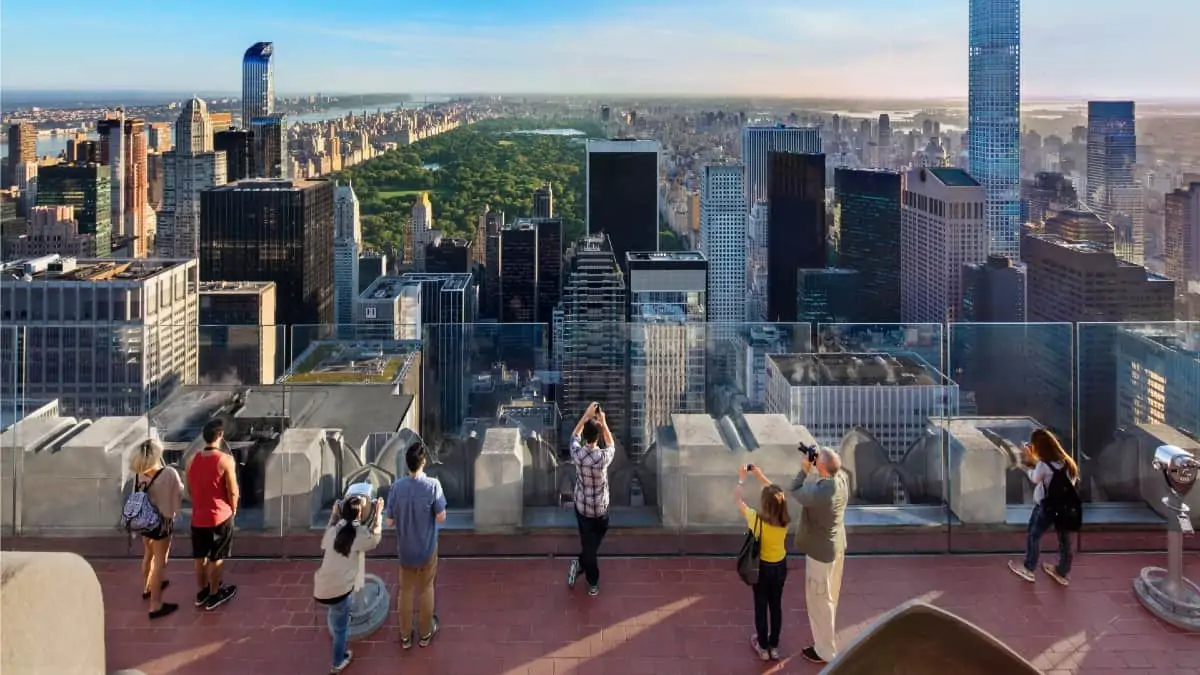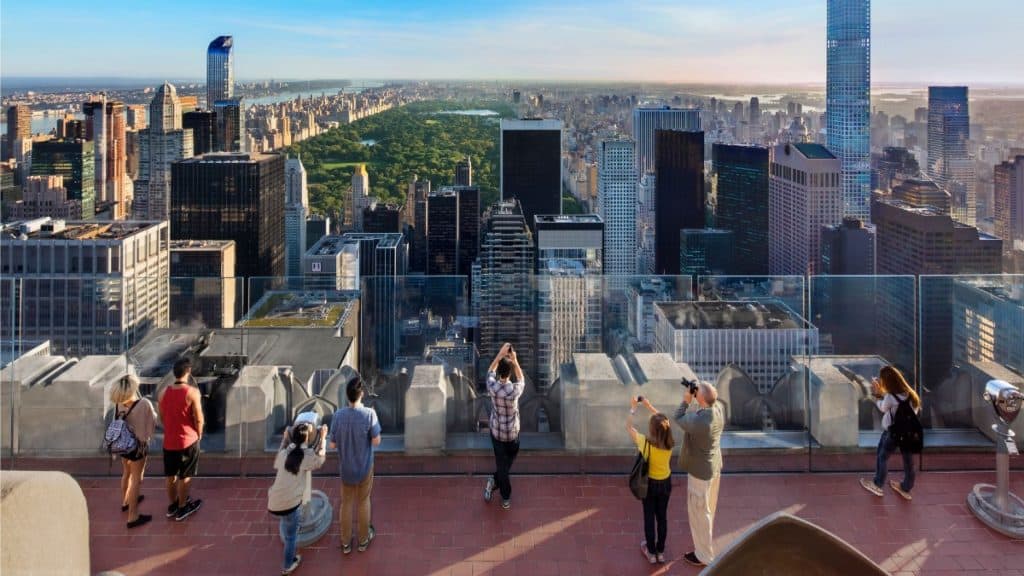 Top of the Rock is an outstanding observation deck attracting 2.5 million visitors annually.
Guests can visit three floors of indoor and outdoor observation decks and admire the 360-degree views of New York's skyline.
From the decks, one can see famous New York landmarks such as the Empire State Building, One World Trade Center, Chrysler Building, the Brooklyn Bridge, Statue of Liberty, and more.
Edge Hudson Yards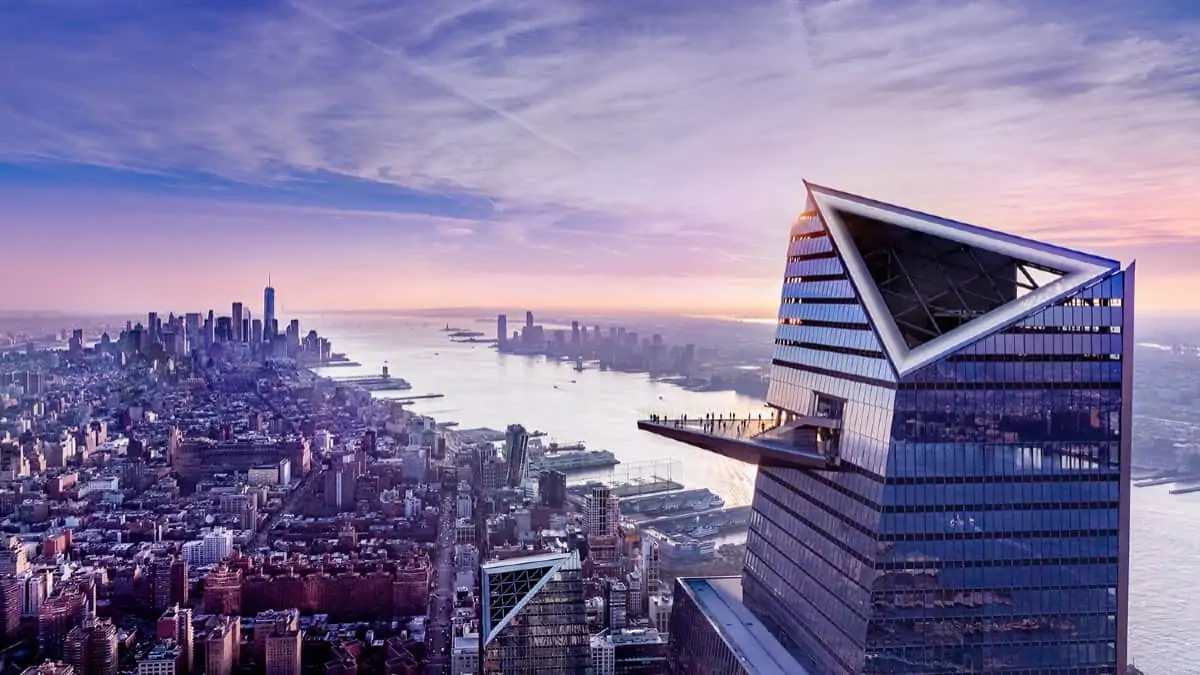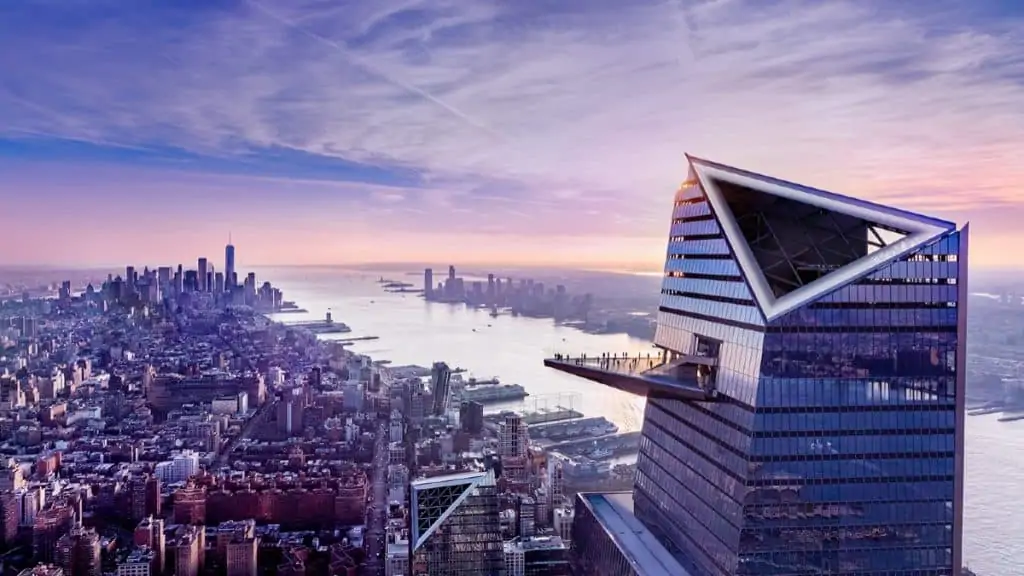 Hudson Yard's Edge is New York's latest observation deck after the Empire State Building, Top of the Rock, and One World Observatory.
It is on the 100th floor of the 30 Hudson Yards building, and at the height of 345 meters (1,131 feet), Edge is the highest outdoor observation deck in the Western Hemisphere.
Edge Hudson Yards' unique design that gives visitors the feeling of being suspended in the air and its glass floor, through which they can look 100 floors below, is its biggest draw.
Vessel Hudson Yards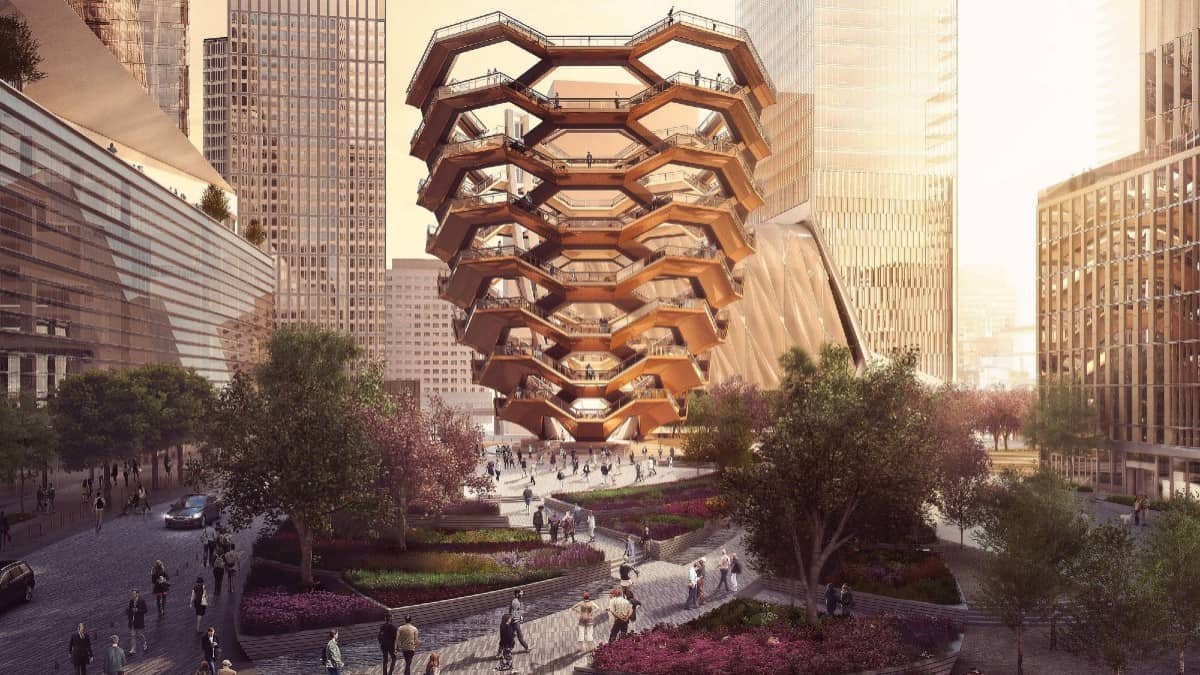 The Vessel at Hudson Yards is a spiral staircase with 2,500 steps, 80 landings, and 154 interconnecting flights of stairs.
It provides visitors with a 1.6 km (1 mile) vertical climbing experience with fascinating views of midtown Manhattan, Hudson River, and beyond.
The Vessel, which resembles a hive, is a steel colossus created by Thomas Heatherwick and Heatherwick Studio.
Best observation deck in New York
New York has many world-class observation decks, making it difficult for a visitor to choose – from where should they see the city's skyline? Four of our favorite observatories are – Empire State Building, Top of the Rock, One World Observatory and The Edge at Hudson Yards. Check out our comparisons.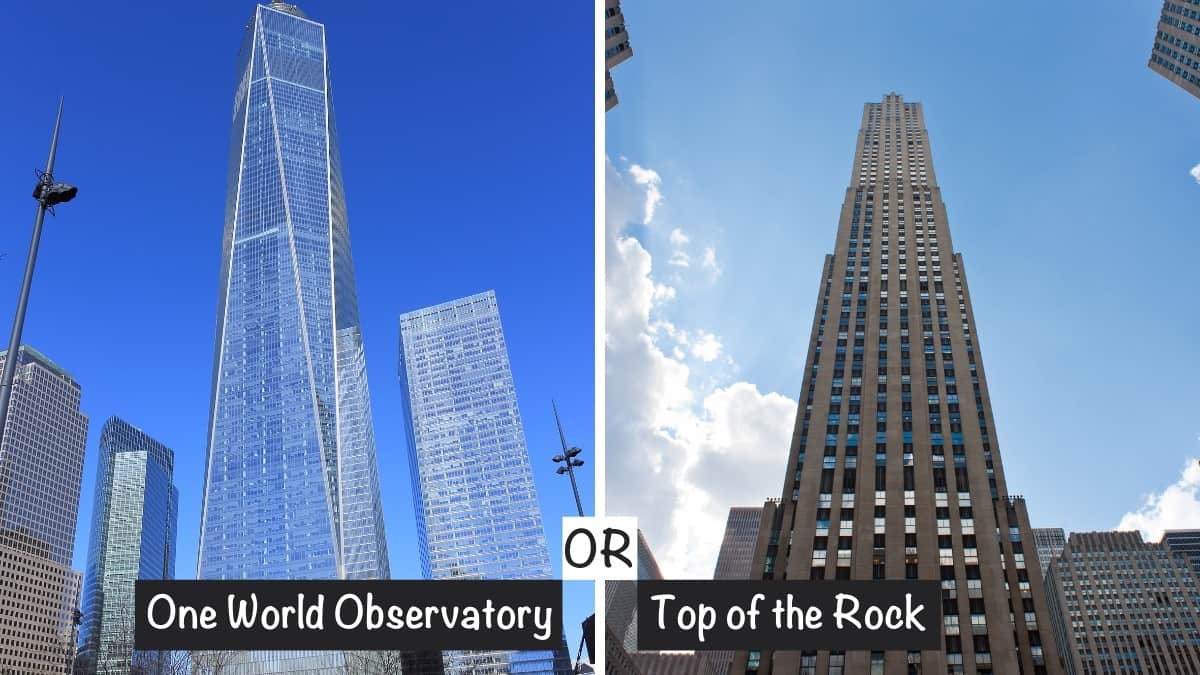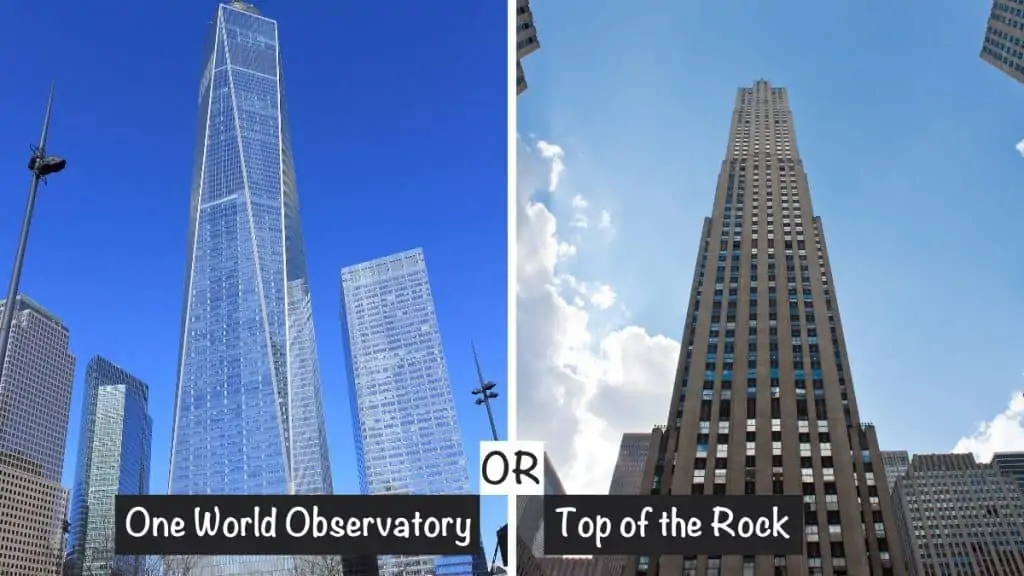 If you want a modern observation deck experience and maximum bang for your buck, opt between Top of the Rock and One World.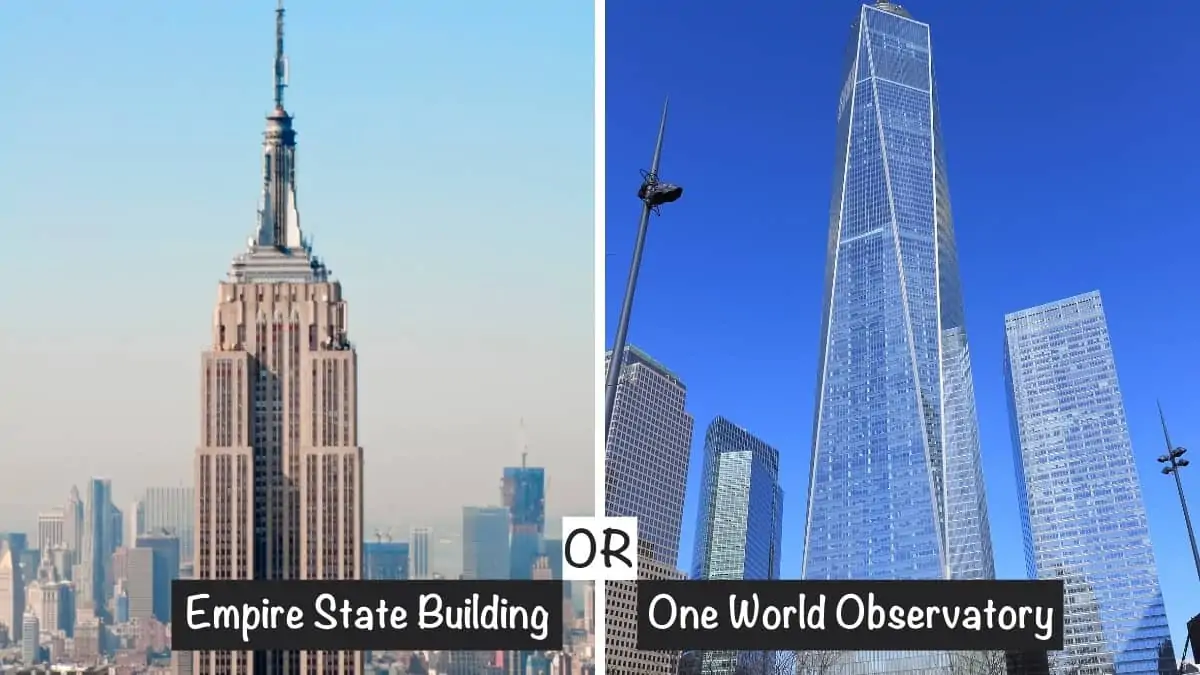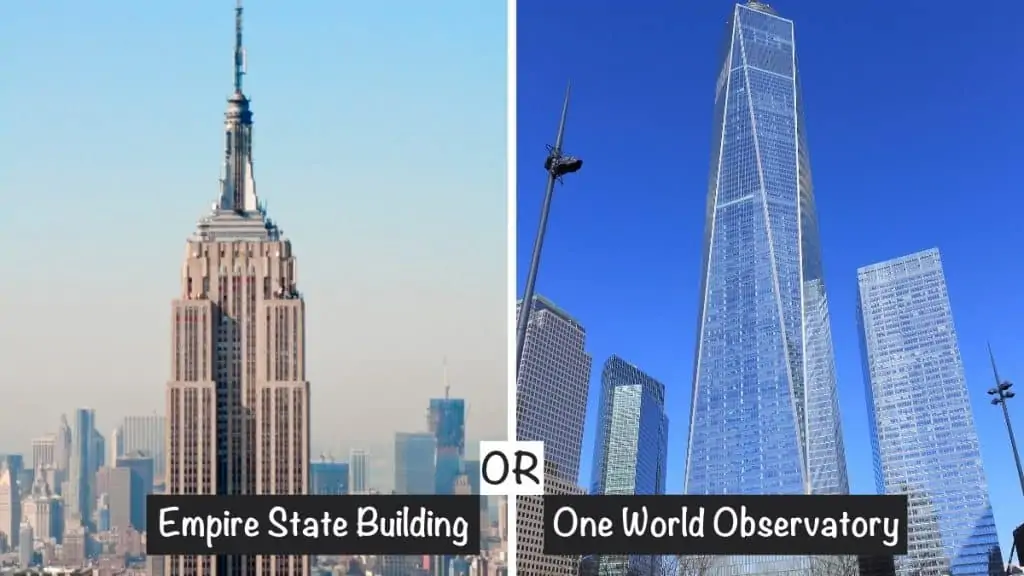 Visitors stuck between the classic experience and the modern end up choosing Empire State Building or One World Observatory.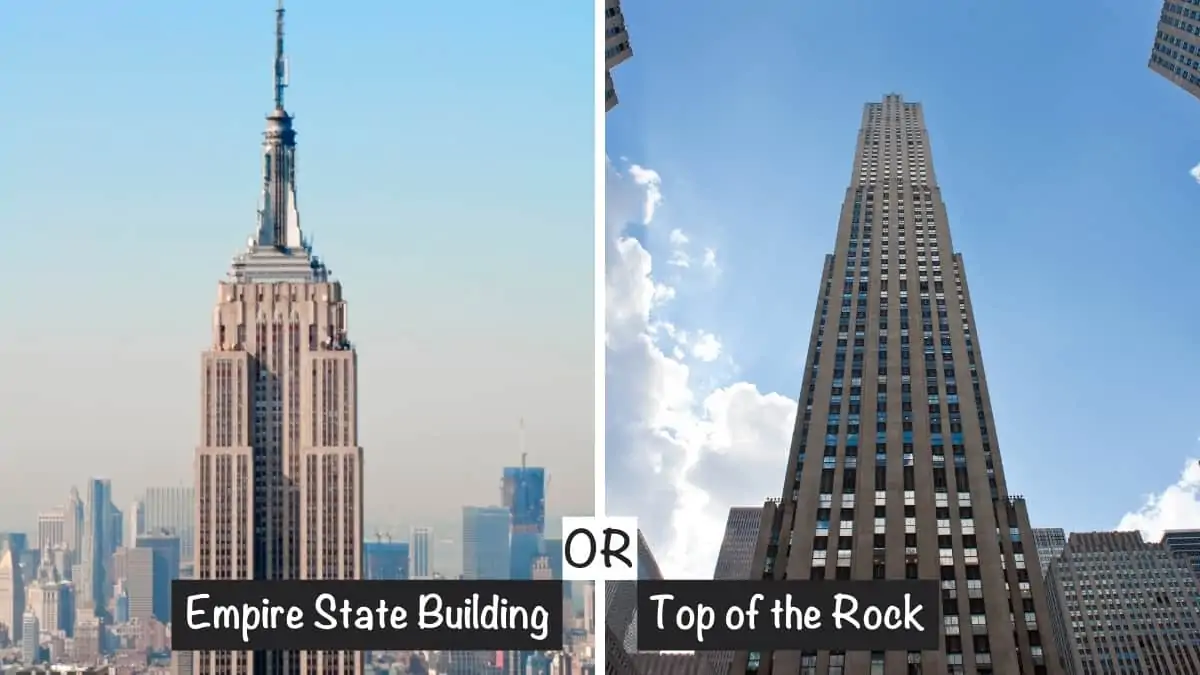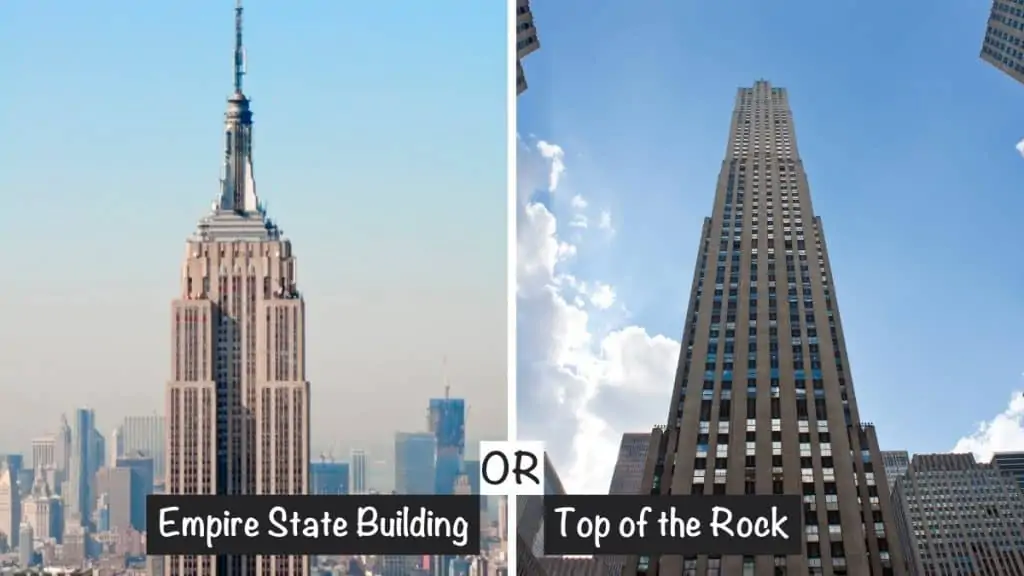 If you want to visit a historically and culturally significant attraction offering stunning views, choose Empire State or Top of the Rock.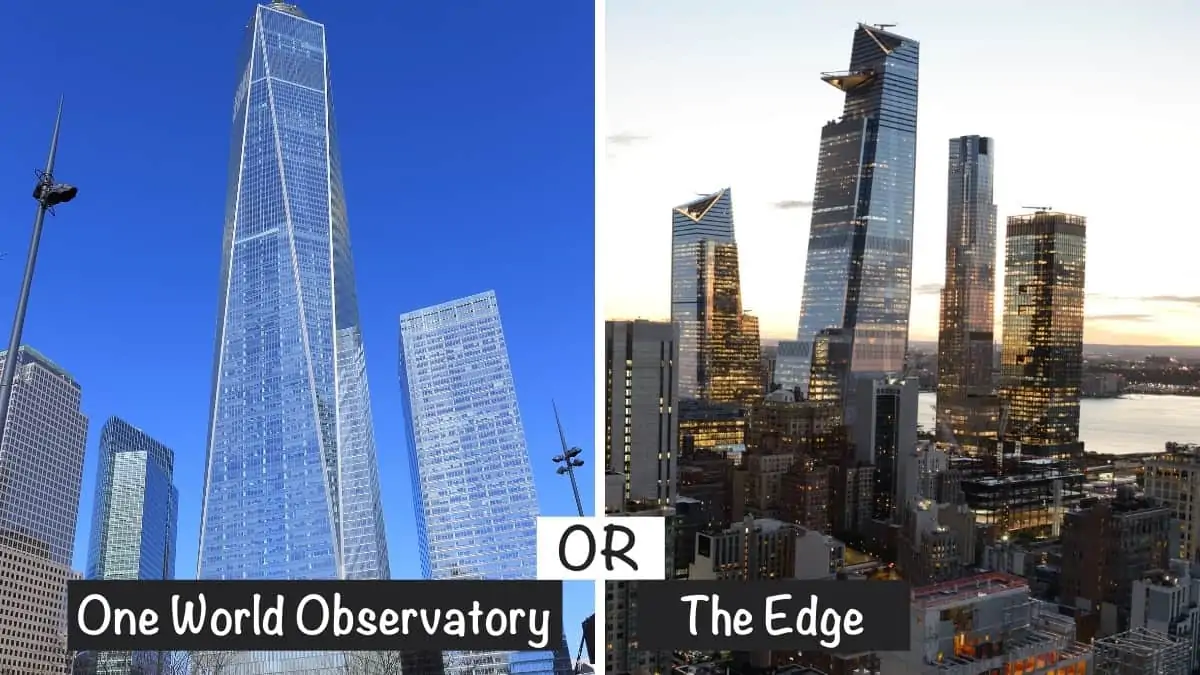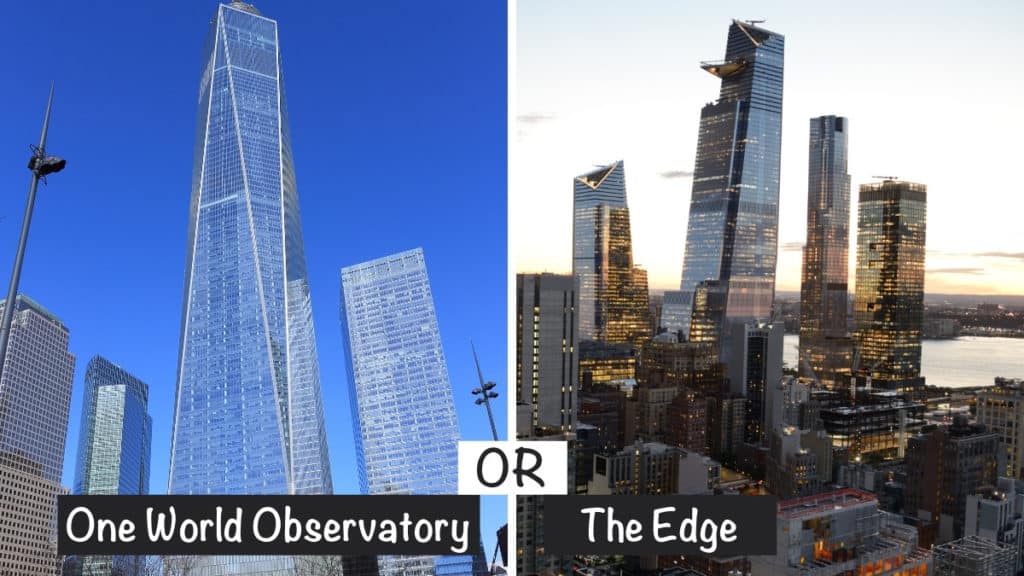 Tourists who want to check out the latest NYC observation deck opened to the public choose either One World Observatory or The Edge.
The Met Museum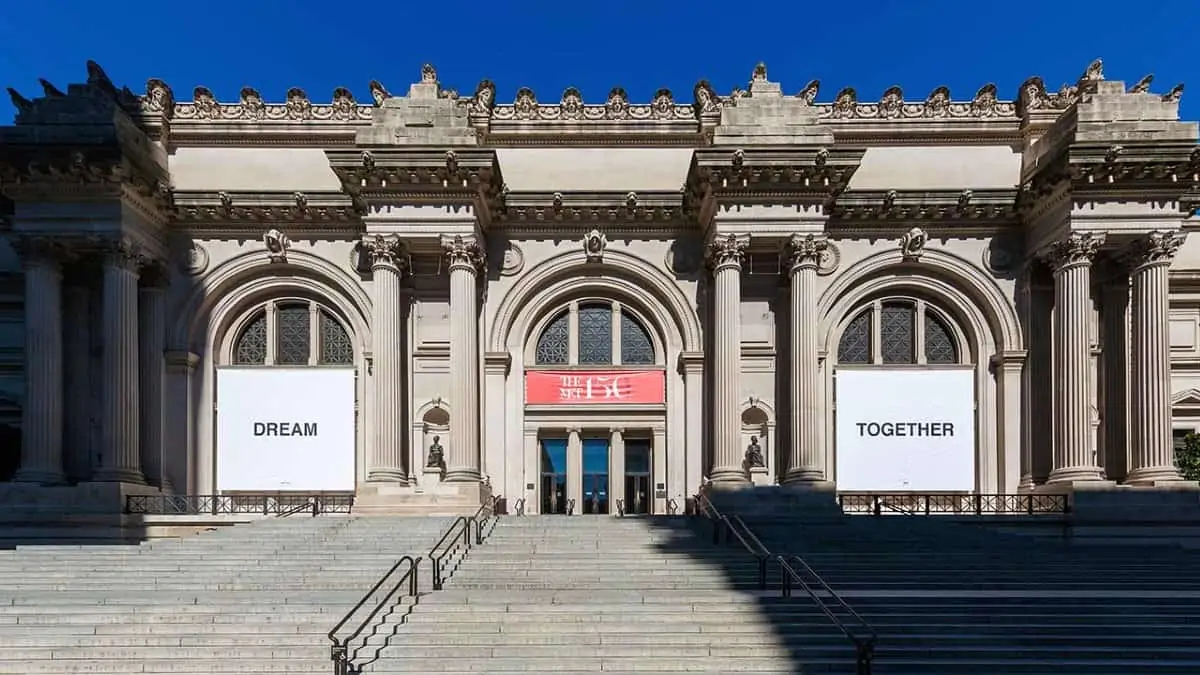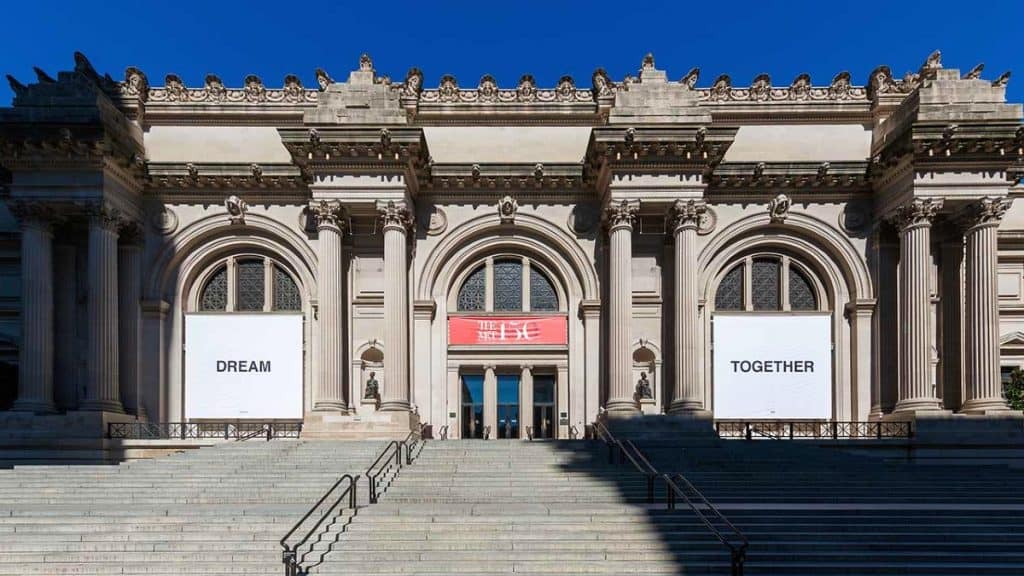 The Metropolitan Museum of Art (also known as The Met) is the largest art Museum in the United States.
Over 5,000 years' worth of art from various cultures and periods is displayed at The Met.
MET Museum opened to the public in 1880 and since then has grown to cover a space of more than two million square feet.
Museum of Modern Art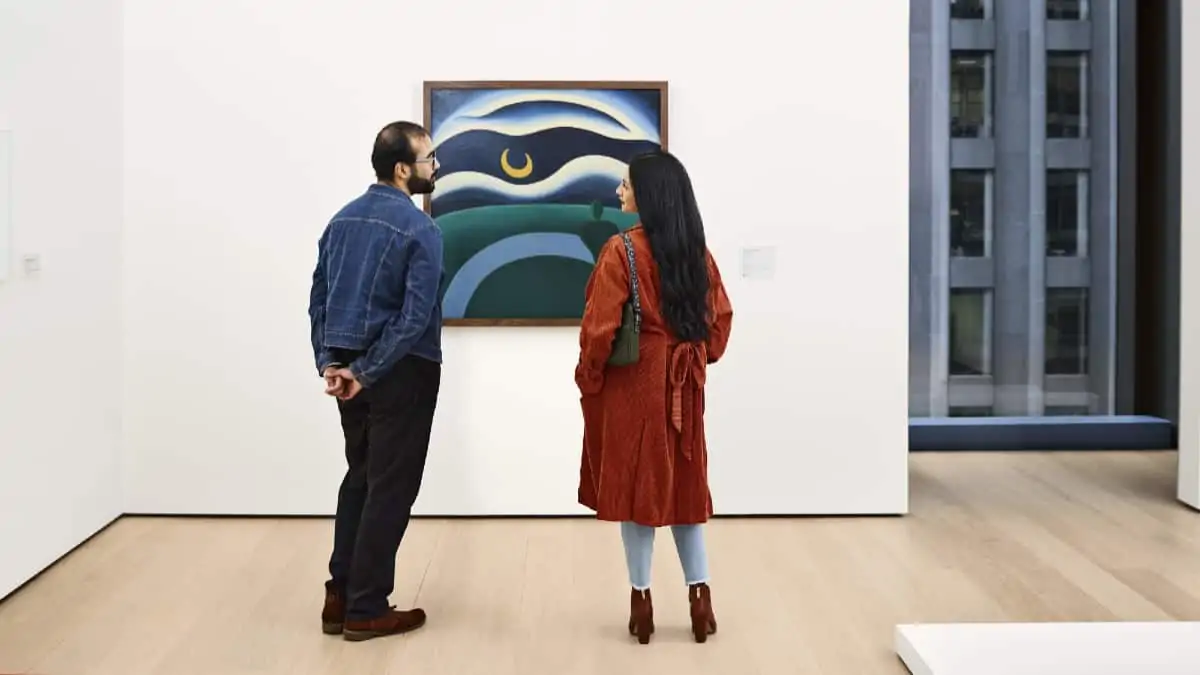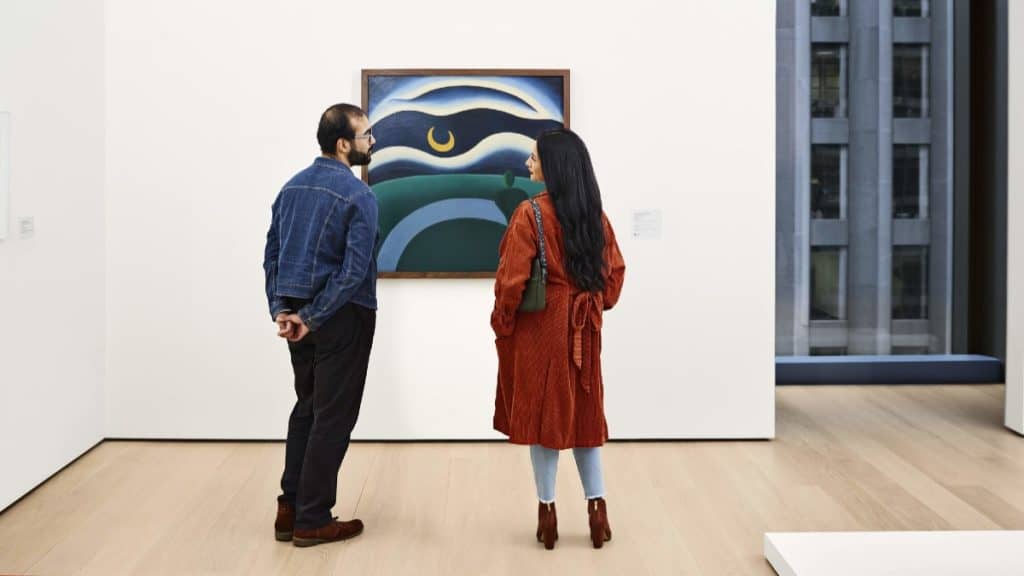 The Museum of Modern Art (also known as MoMA) is the world's foremost collection of modern and contemporary art.
Located in New York, MoMA is filled with paintings by Van Goghs, Warhols, and Picassos, which are sure to turn you into an art fan.
MOMA or The Met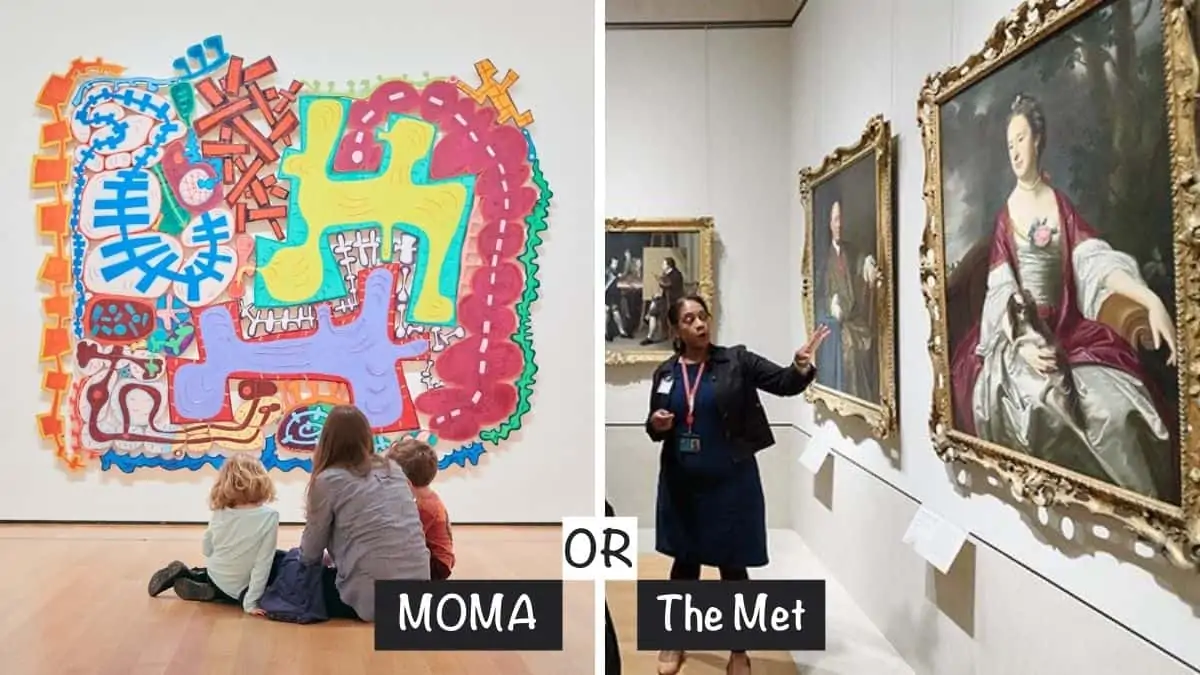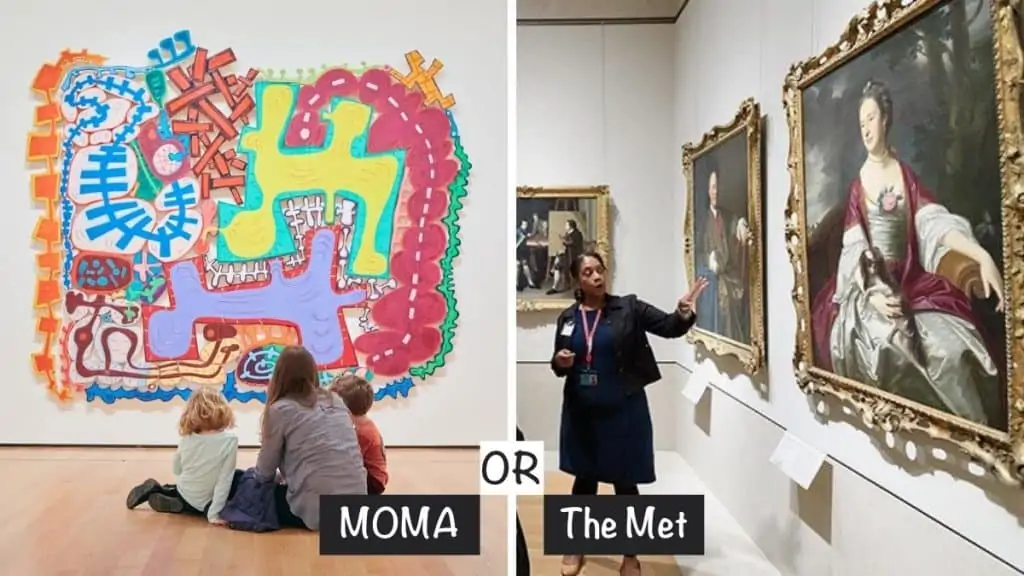 If you are an art lover we recommend you visit both the Museums.
However, if you don't have the time, budget or inclination to visit both the art Museums, check out our analysis of Moma vs The Met.
9/11 Memorial & Museum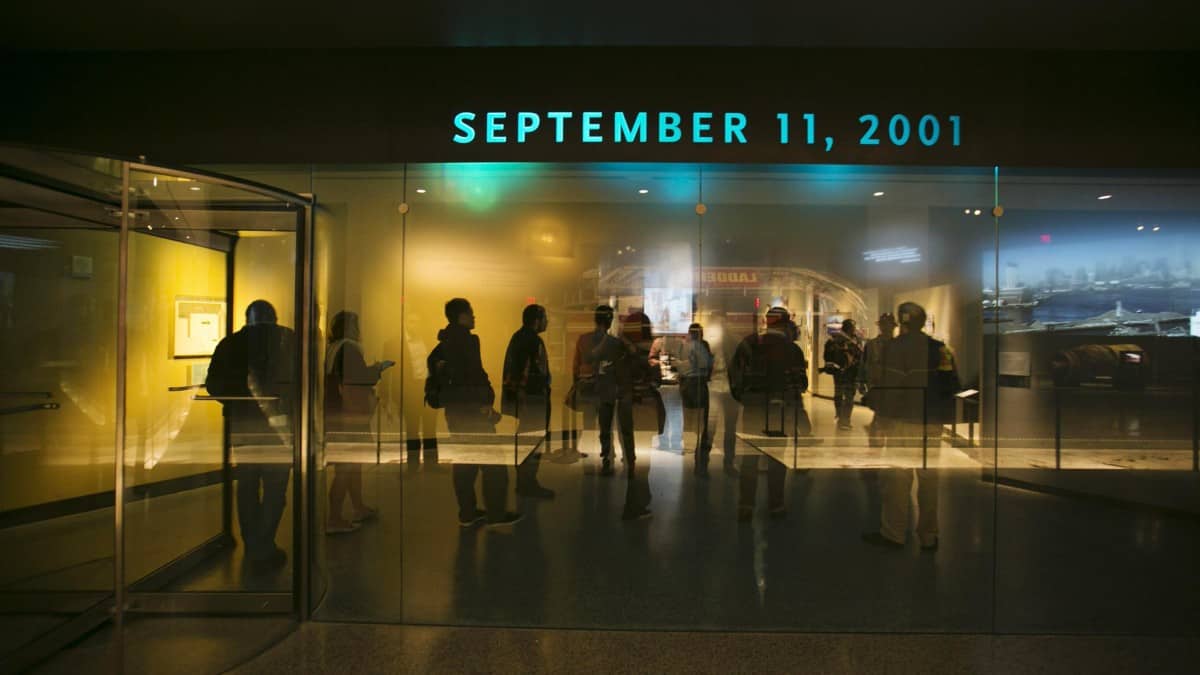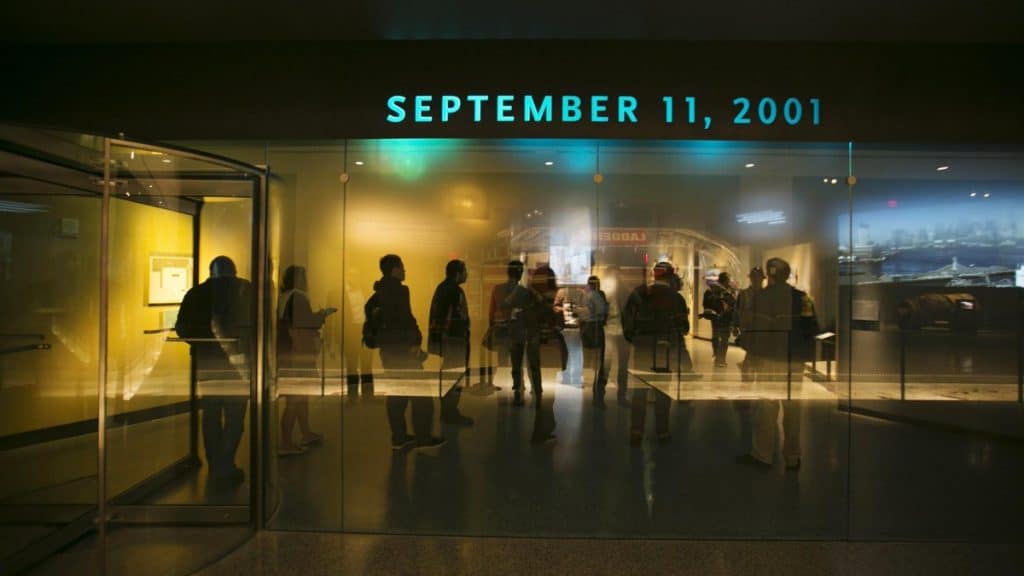 The 9/11 Memorial and Museum is a tribute to the lives lost on September 11, 2001, and on February 26, 1993 (World Trade Center bombing).
Tourists visit this New York attraction to pay their respects and learn more about the events.
Intrepid Museum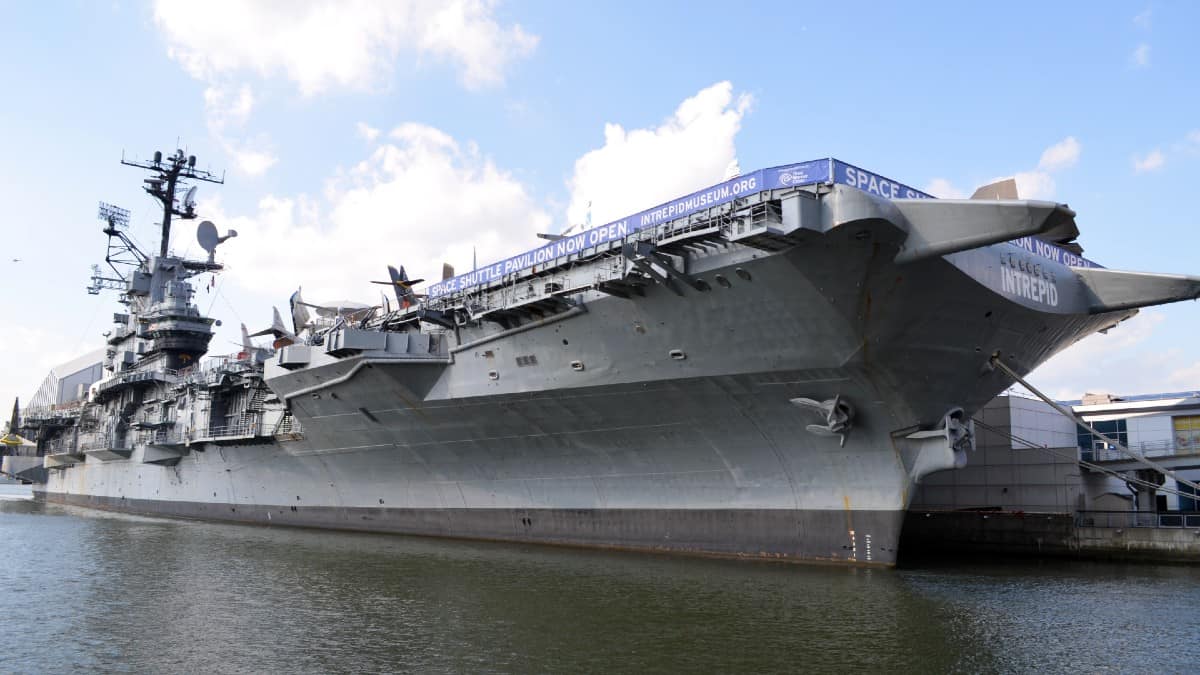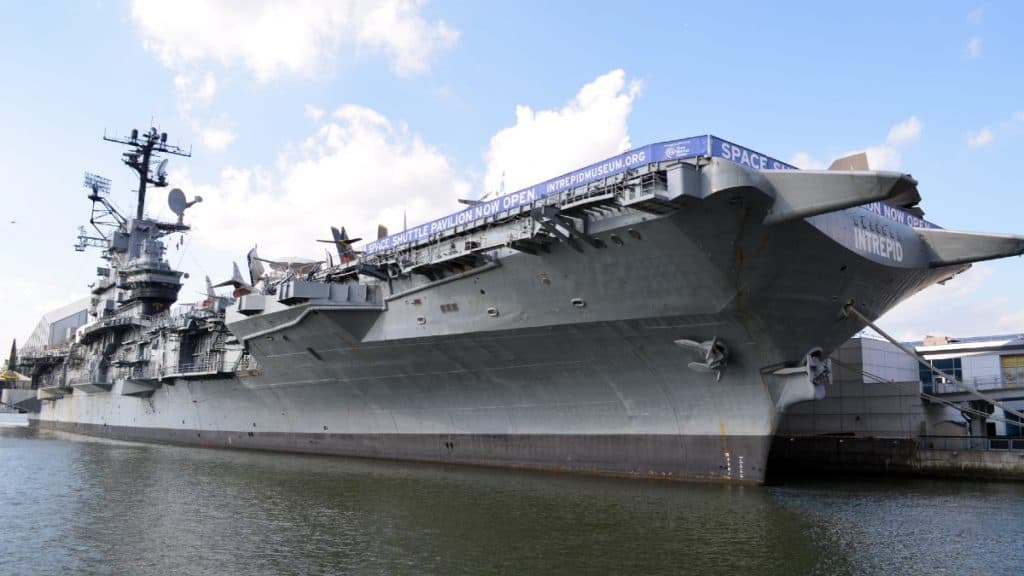 The Intrepid Sea, Air & Space Museum is a military and maritime museum located in New York.
It is dedicated to the history of the US Naval Aircraft carrier called USS Intrepid, which was in active service from 1943 to 1974.
Besides the Aircraft Carrier USS Intrepid at the Intrepid Museum, you will also see the Space Shuttle Pavilion, the submarine Growler, and British Airways Concorde.
New York Botanical Garden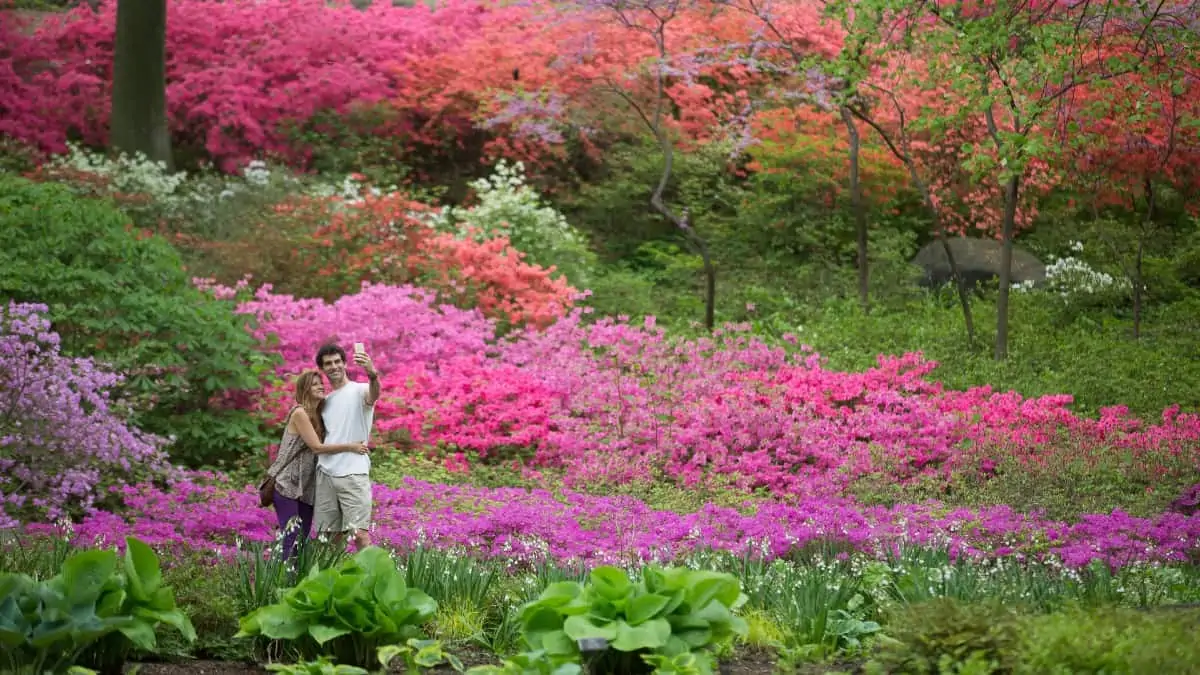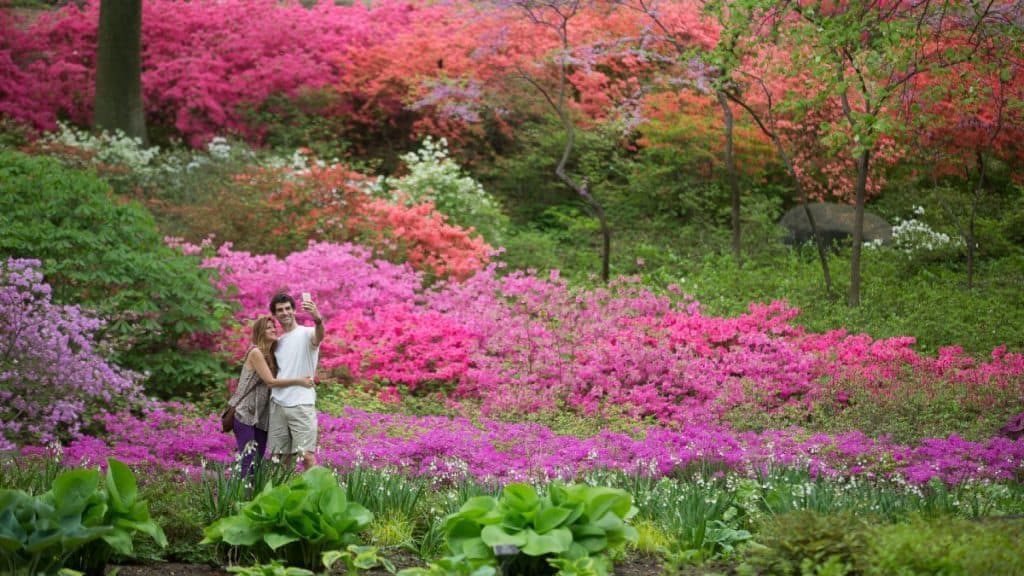 New York Botanical Garden in the Bronx has beautifully curated indoor and outdoor gardens, plants, trees, rolling hills, sculptures, and water bodies spread over 250 acres.
The manicured flower gardens, lush fields, and winding trails of NYBG are a perfect break from the concrete skyscrapers of New York City.
Besides the biodiversity, the gardens also organize lots of family-friendly activities to entertain and educate the guests.
New York Botanical Garden gets more than a million visitors annually.
American Museum of Natural History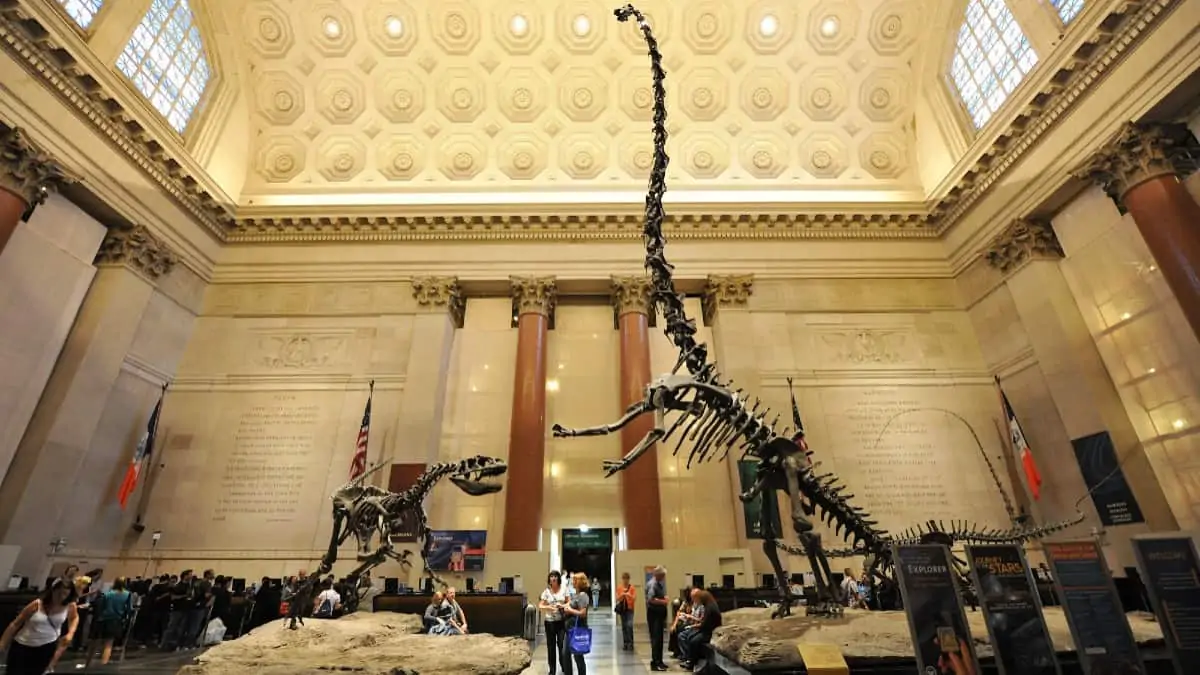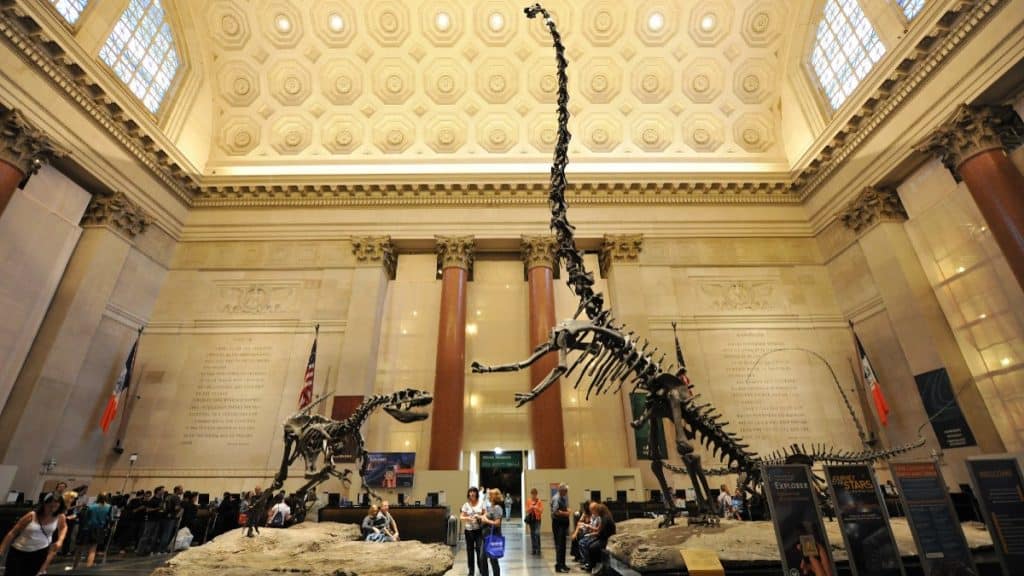 The American Museum of Natural History in New York is one of the world's top scientific and cultural institutions.
More than 5 million visitors explore its scientific exhibits, exhibitions and shows every year.
Tyrannosaurus Rex, Titanosaur, Easter Island head, Blue Whale, Mammoth, etc., are some of the highlights of this science museum that inspired the movie 'Night At The Museum.'
Guggenheim Museum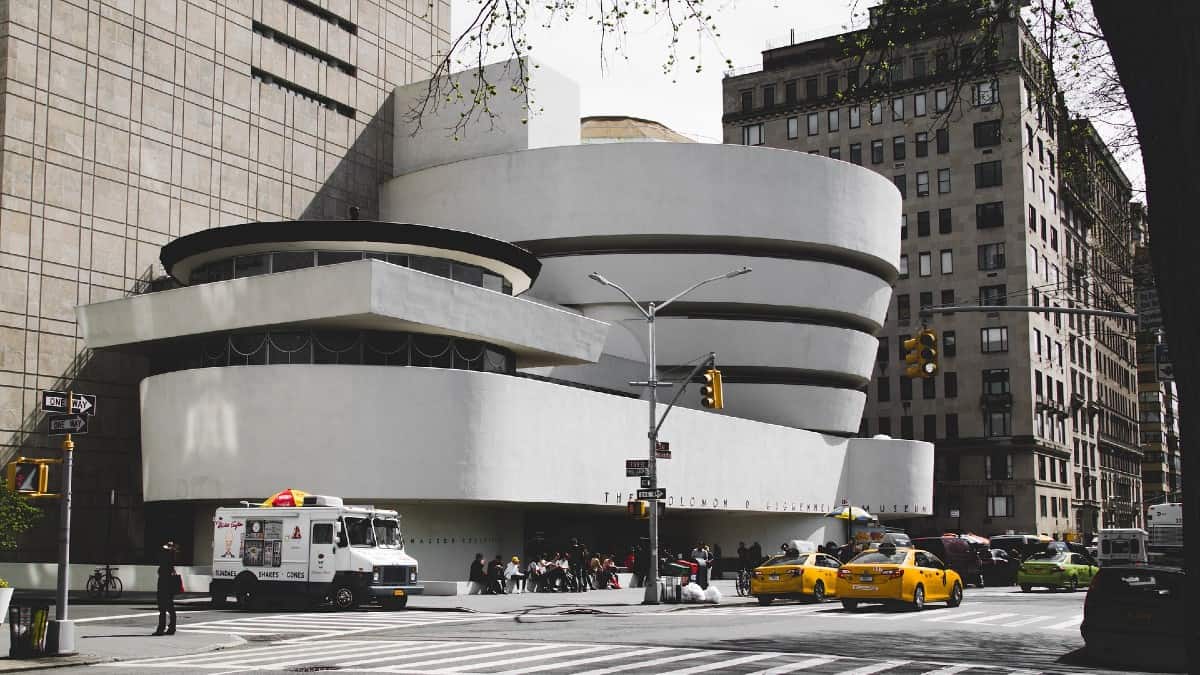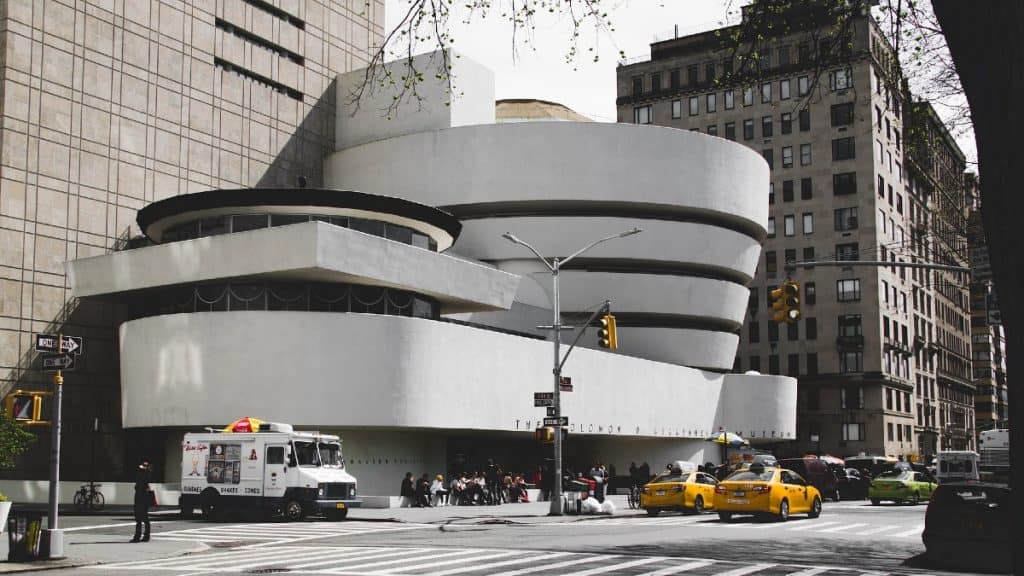 Guggenheim Museum in New York exhibits modern and contemporary art.
It boasts of one of the most beautiful collections of European and American paintings throughout the 20th century.
Also known as the Solomon R. Guggenheim Museum, this instantly recognizable landmark of NYC is sure to leave you spellbound.
Museum of Ice Cream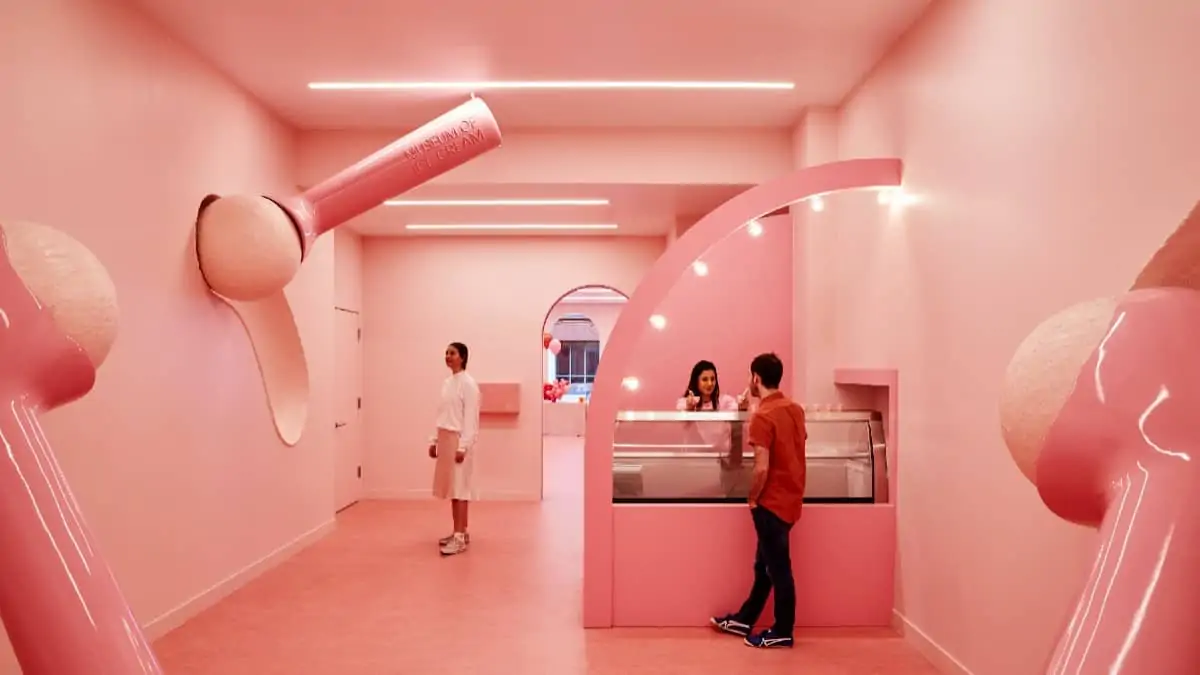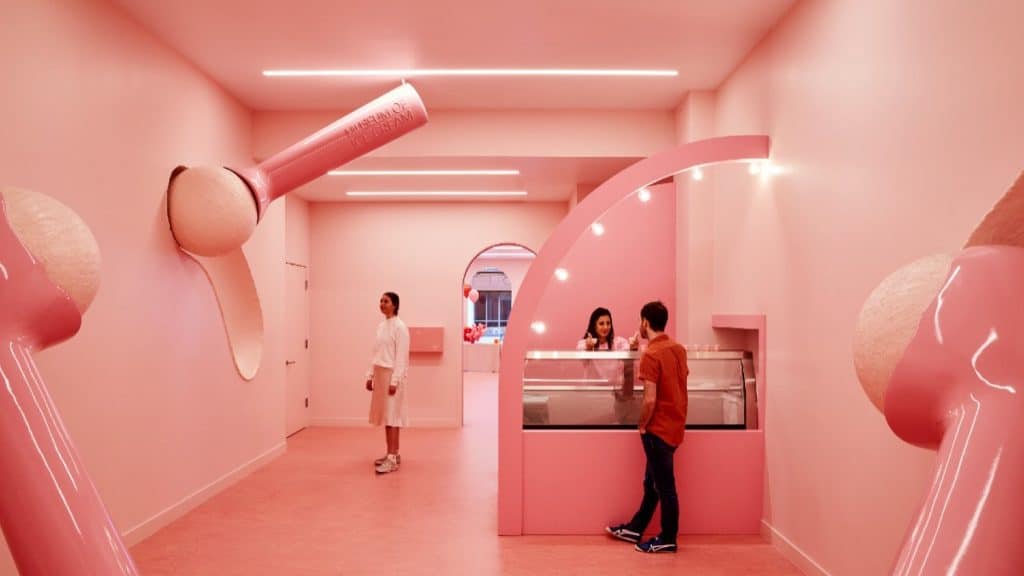 Museum of Ice Cream in New York is a unique museum that appeals to kids and adults alike.
At this museum dedicated to ice creams, visitors explore 13 immersive and innovative multi-sensory installations spread over three floors and 20,000 square feet.
And along the way, you also keep getting ice creams and sweet treats.
Dinner Cruise in NYC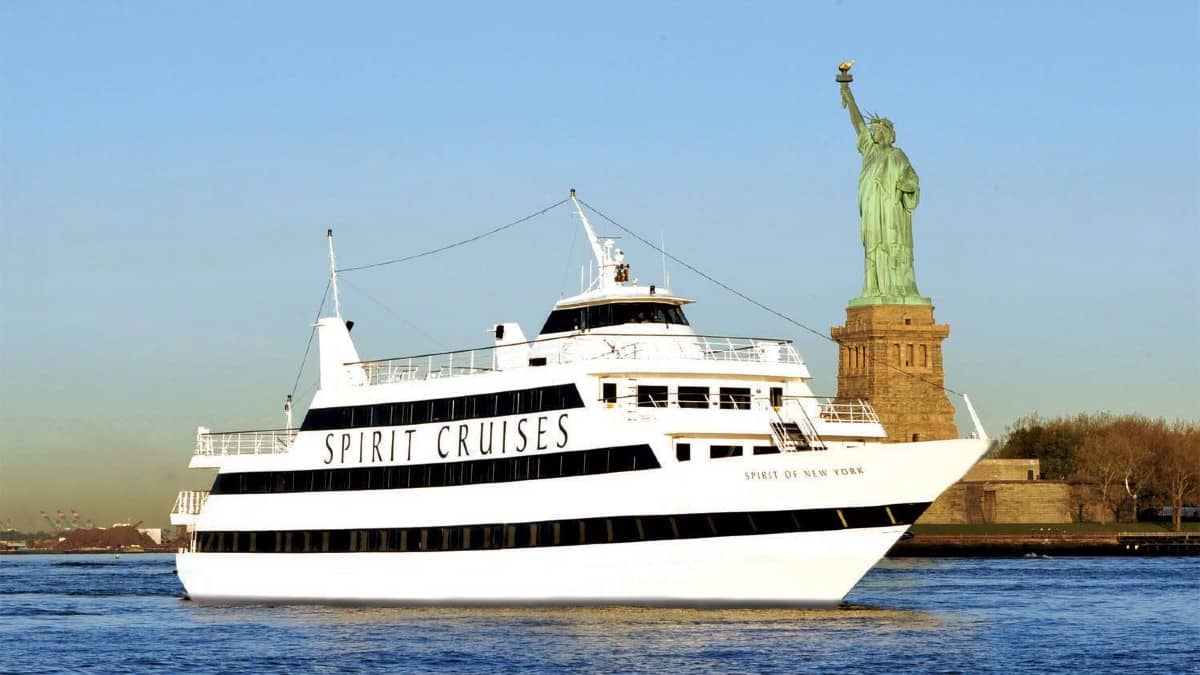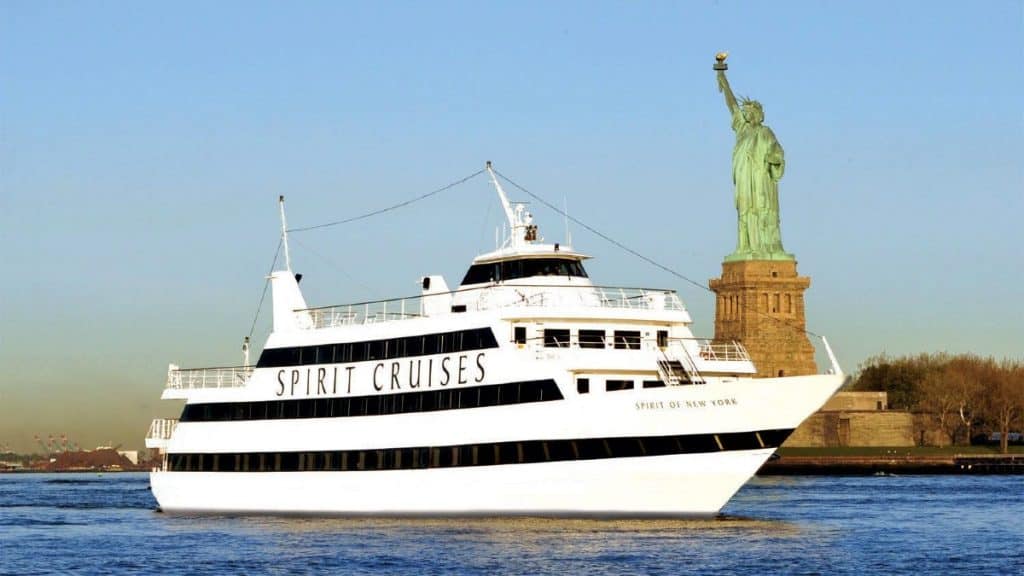 Spirit Cruises' New York dinner cruise offers you the ultimate short cruise with your partner or family.
This New York dinner cruise is an opportunity to dine, wine, and dance to the tunes of the waves even as you witness the magnificent New York skyline.
Whether you choose to board the cruise from Manhattan or Lincoln Harbor, you are bound to have the time of your life.
This three-hour NYC dinner cruise happens on the tranquil waters of the Hudson and East Rivers and is the perfect opportunity to enjoy the beauty of New York City and have good food and drink at the same time.
Lunch Cruise in New York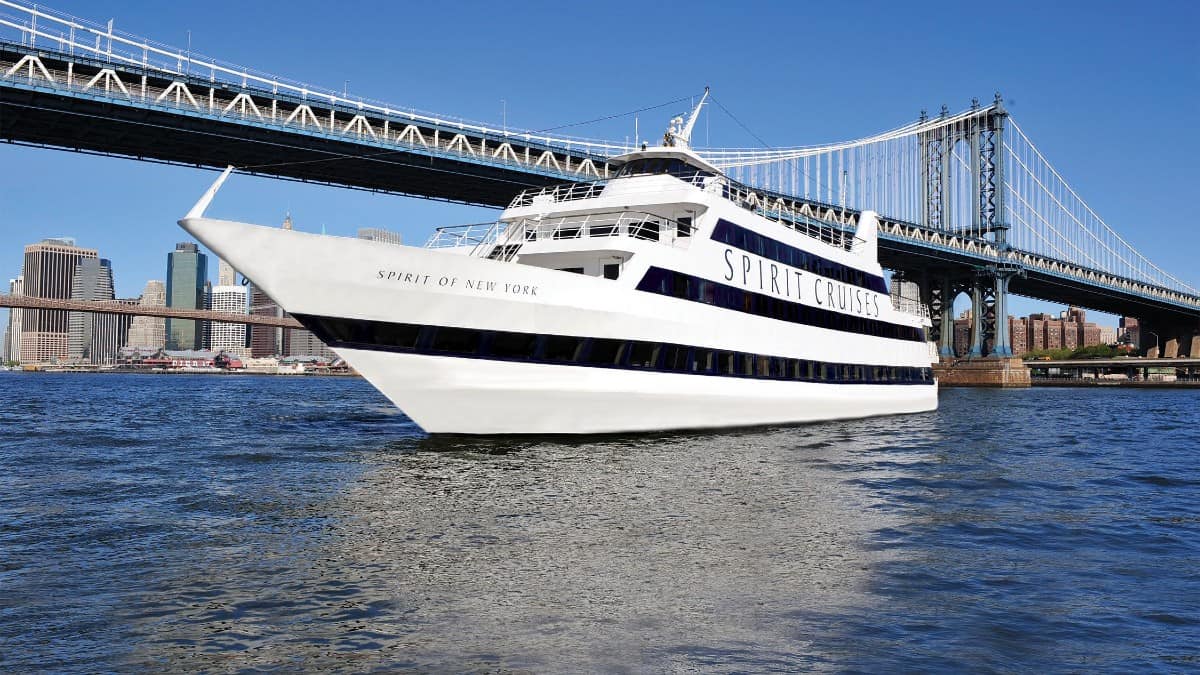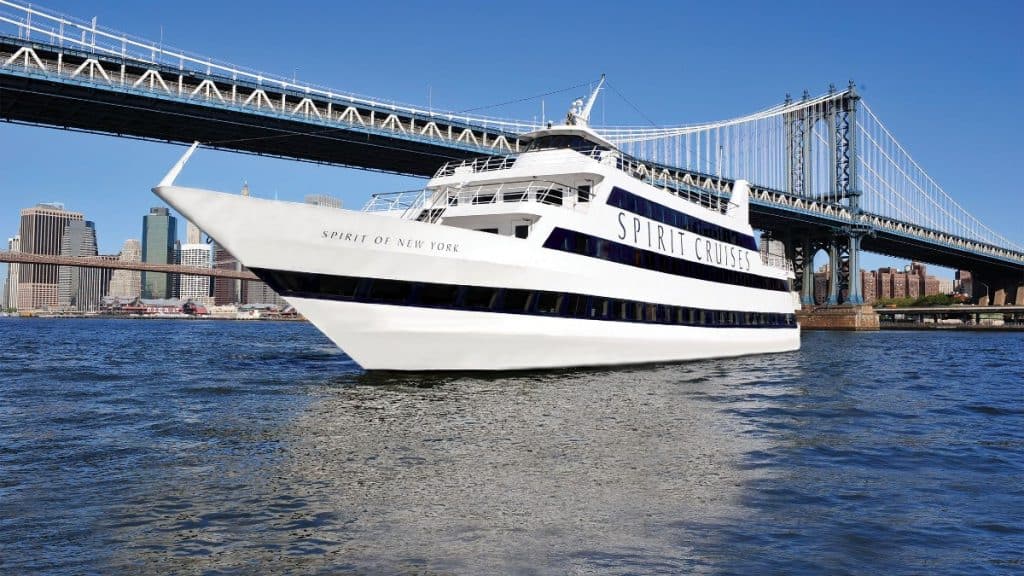 Departing from Chelsea Piers, the Spirit of New York Lunch cruise offers you good food, drinks, music, games, and memories to savor.
This two hours long cruise on the Hudson and East Rivers is the best way to see the stunning New York skyline.
Take in the fascinating Brooklyn and Manhattan skylines and enjoy the atmosphere of the climate controlled cruise ship.
Over the years, the lunch cruise has become popular with both New Yorkers and tourists visiting the Big Apple.
Madame Tussauds New York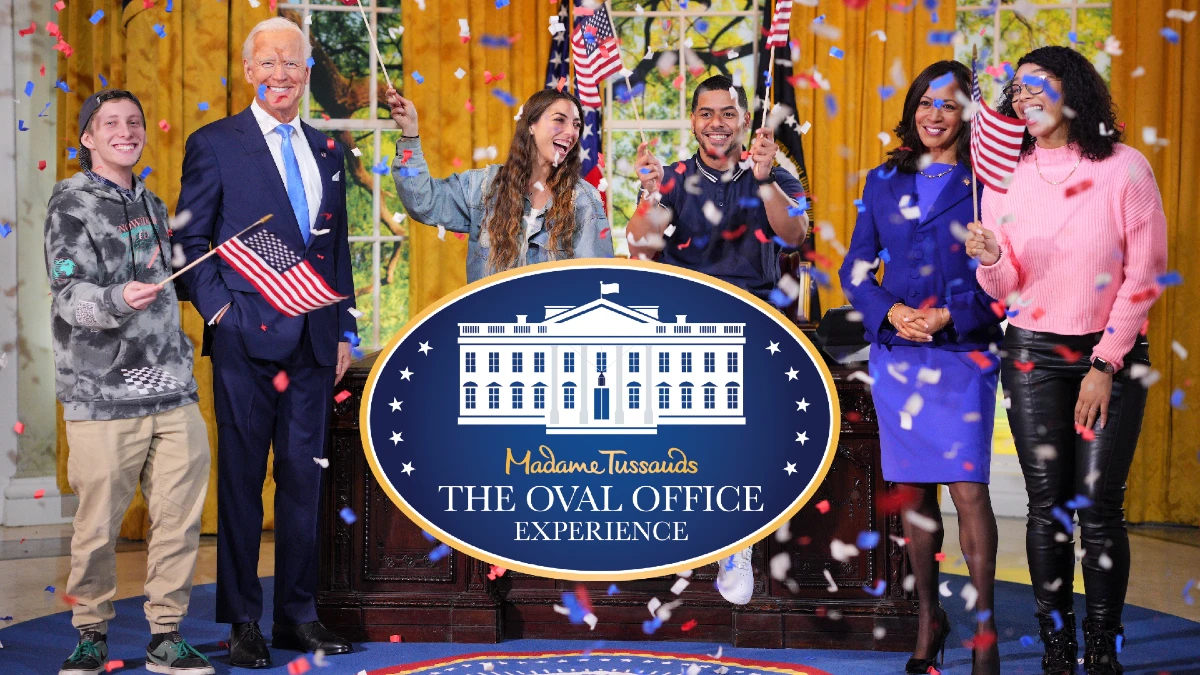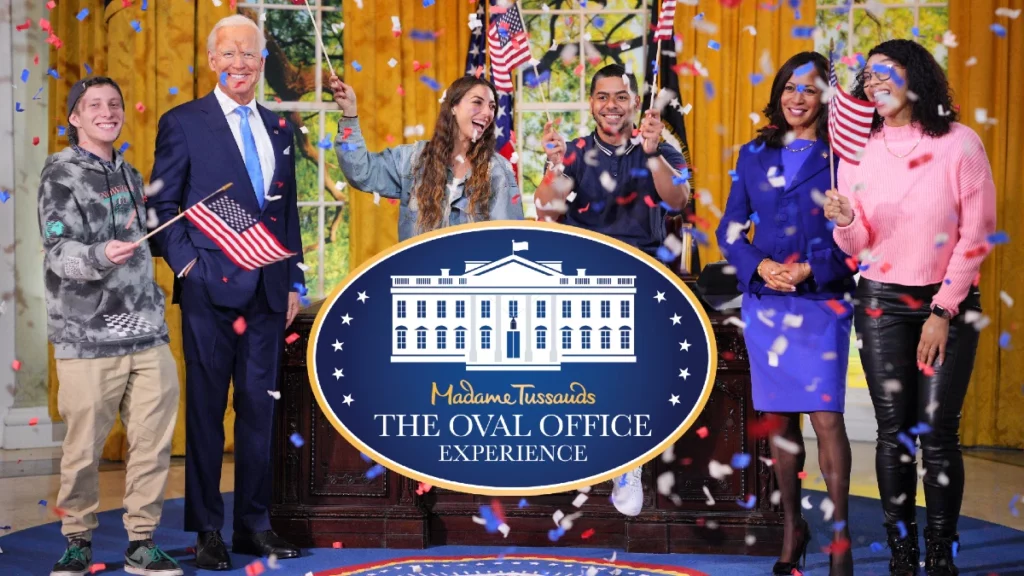 If you want to add glamour to your vacation in the Big Apple, look no further than Madame Tussauds in New York.
At New York's wax Museum, you see centuries-old waxwork techniques and rub shoulders with world leaders, royal families, politicians, movie stars, sportspersons, etc.
It is a fantastic opportunity to take lots of photos with celebrities, and younger kids and teenagers love the chance to snap selfies with stars.
Helicopter tour of New York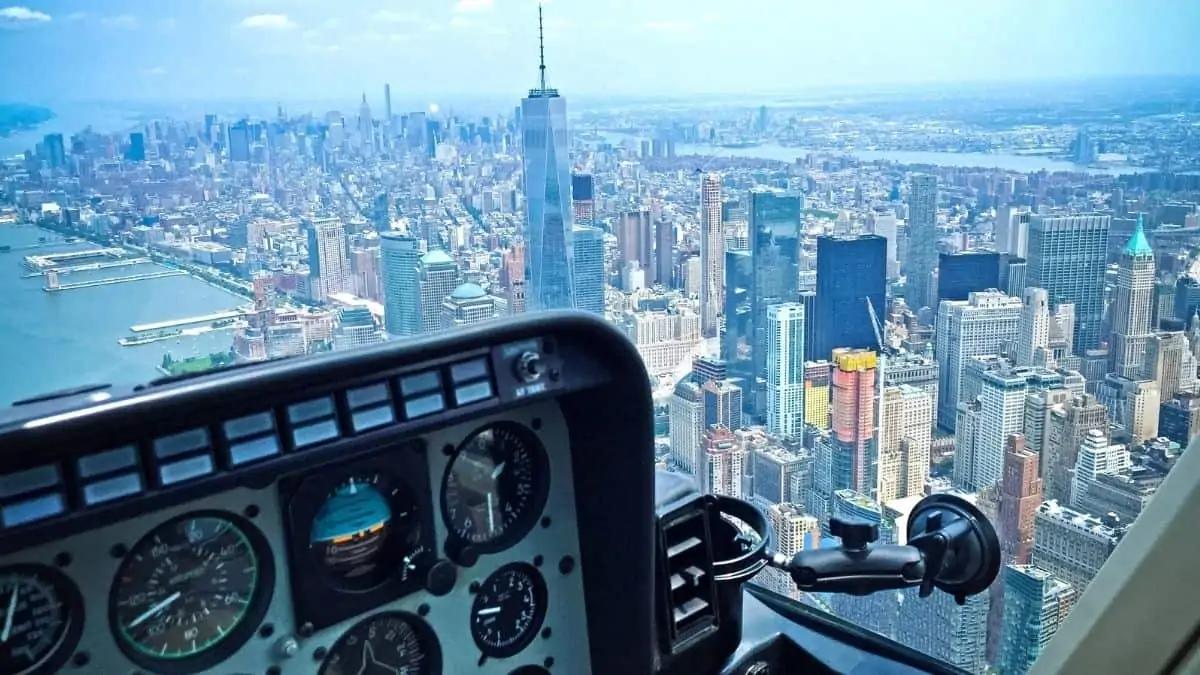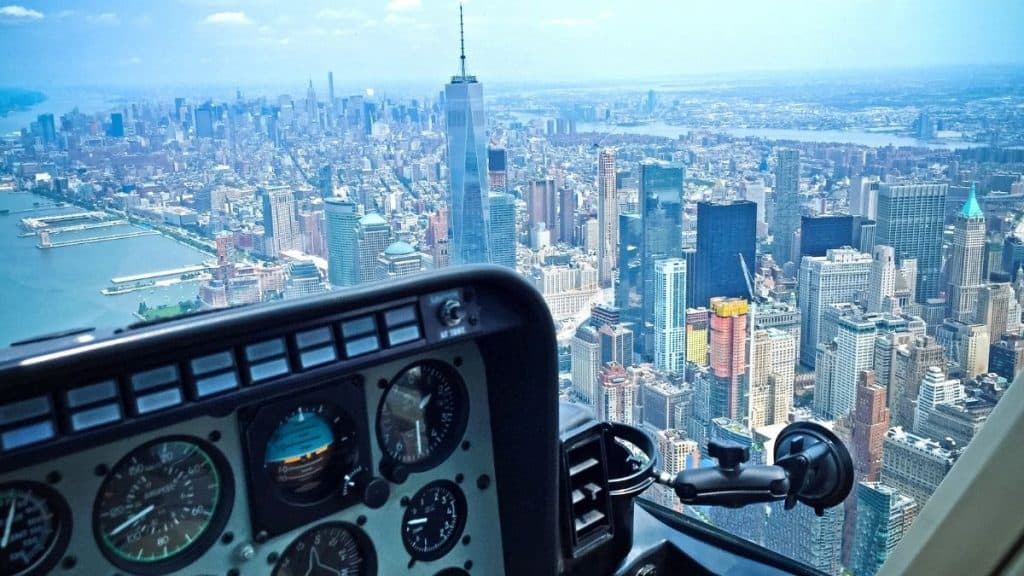 There are three ways to see New York – by road, water, and air.
The best way, of course, is exploring New York from a helicopter and feeling the adrenalin rush.
From high up, you can see all the major New York City landmarks, not to mention coming face to face with the Statue of Liberty.
Blueman New York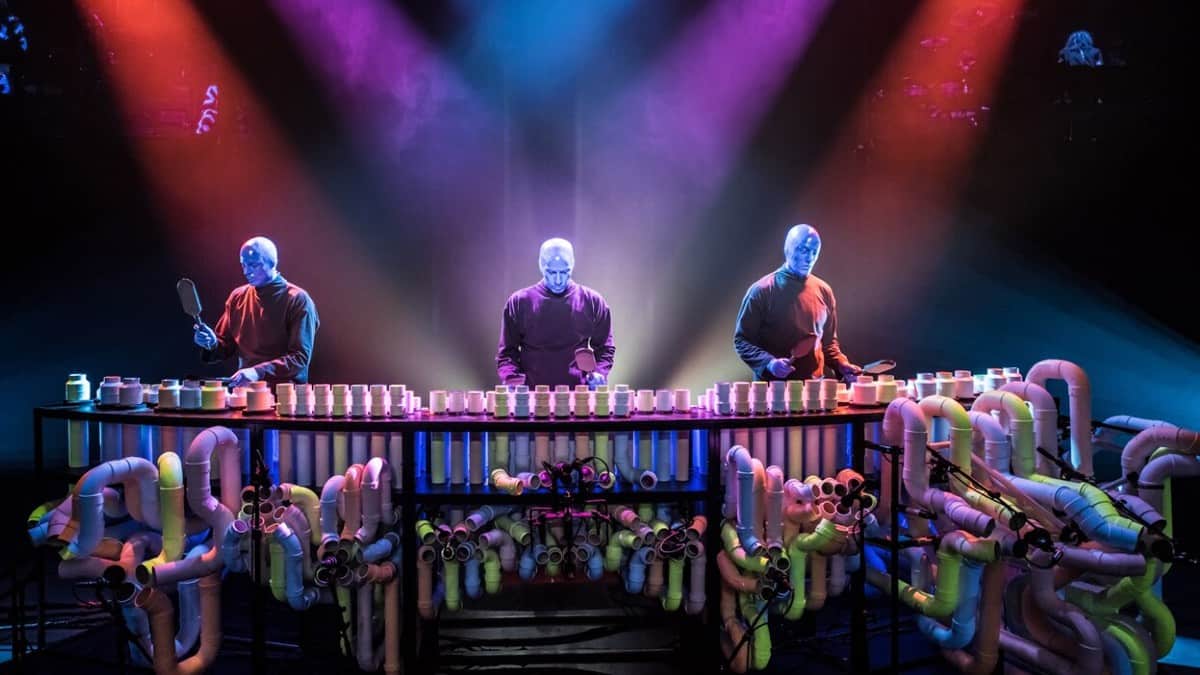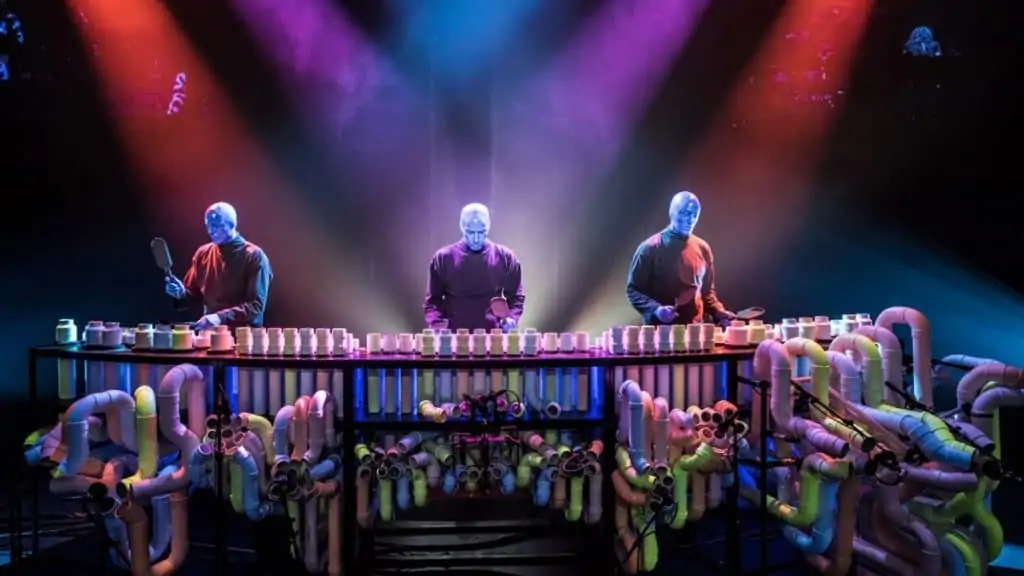 The Blue Man Group NYC is a popular multi-sensory experience everyone must see at least once in their lifetime.
It is a dynamic combination of art, music, comedy, and technology, which appeals to a broad range of age groups and cultural backgrounds.
In all Blue Man Group shows, three bald blue men perform with the help of music, explicit comical actions, and great miming techniques.
This musical-comedy show has a circus-like appeal and is sure to leave you spellbound.
Food tours in Greenwich Village, New York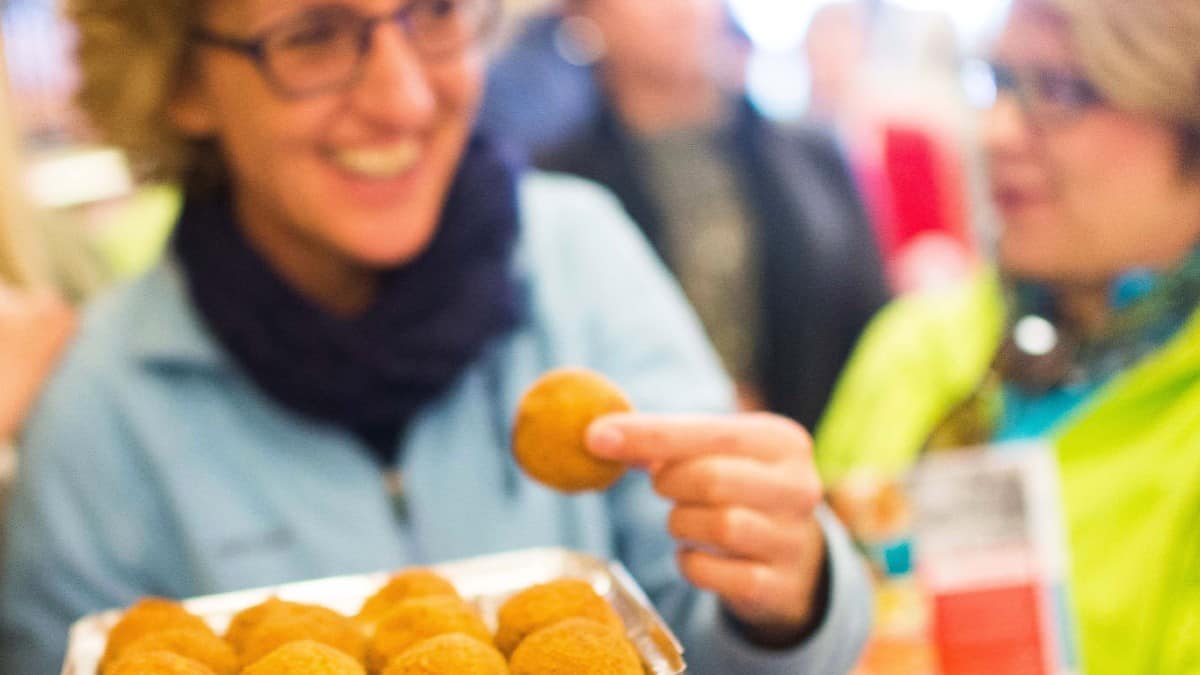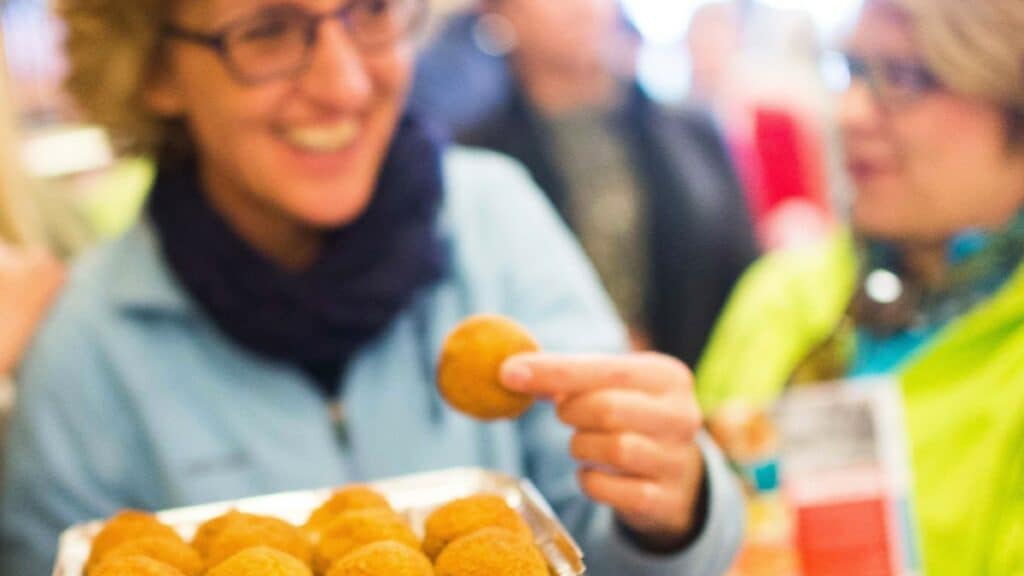 Greenwich Village, a neighborhood on the west side of Lower Manhattan in New York City, was the epicenter of the city's 1960s counterculture movement.
Today the tree-lined streets of Greenwich Village are scattered with famous cafes, restaurants, and bars which offer fantastic food options.
Greenwich Village food tours go beyond essential culinary experiences to immerse you in the neighborhood's culture.
Valentine's Day in NYC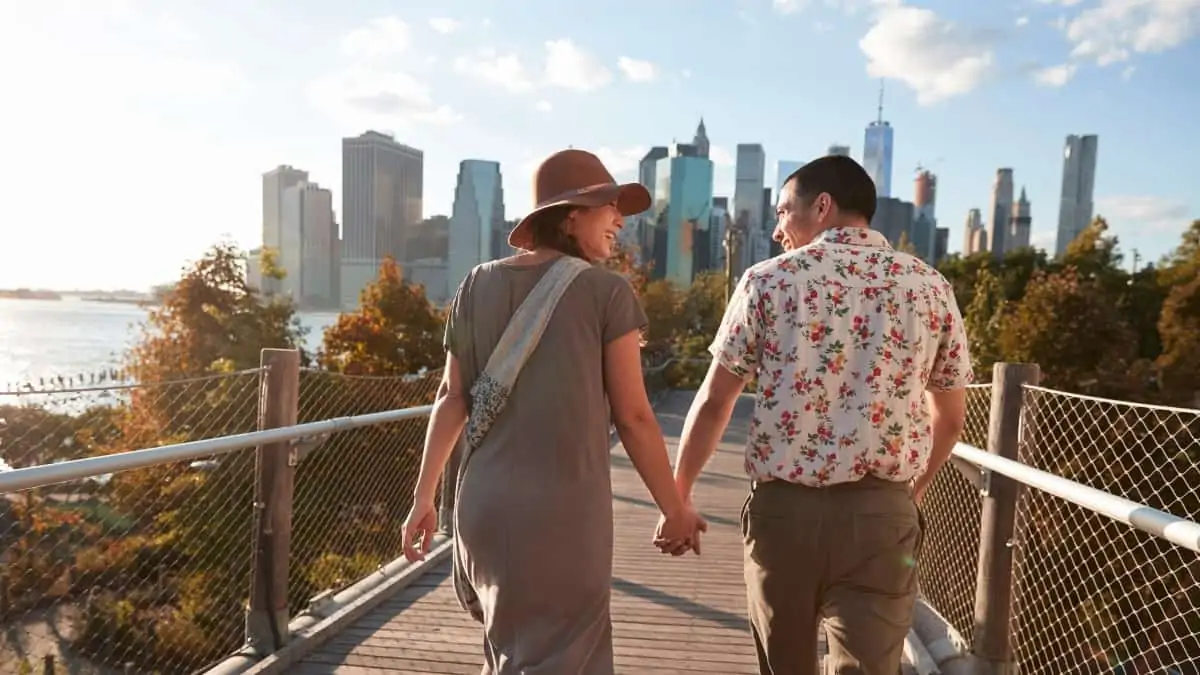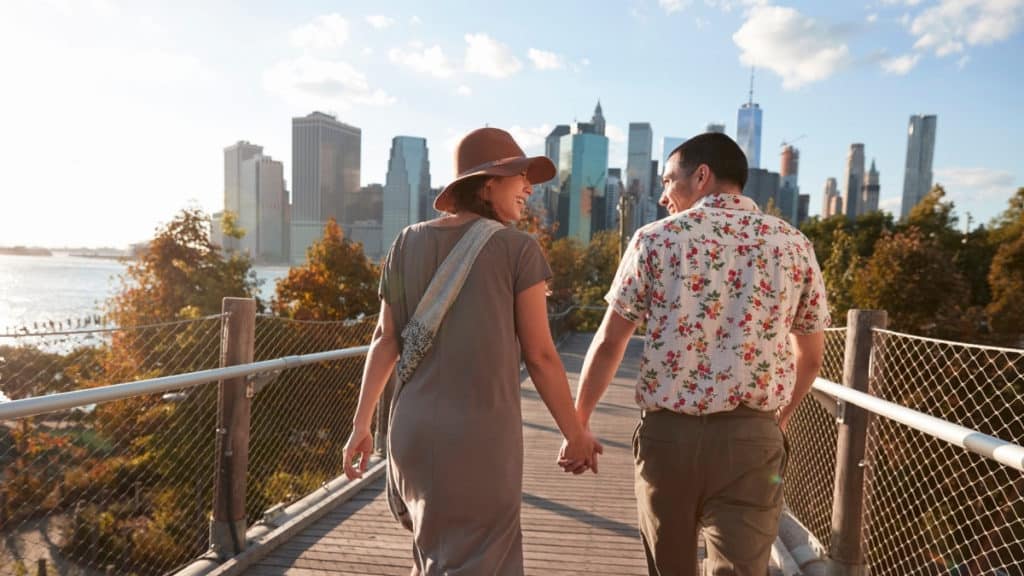 The City That Never Sleeps has numerous tourist attractions, a mouth-watering sanctuary for food lovers, and a treasure trove for art enthusiasts – this is why young couples love to celebrate Valentine's Day in New York.
Things to do in other cities