With a long history, Harlem is renowned for the robust African-American culture present there, especially in music and religion.
Harlem Gospel Tour is a well-known cultural event in New York City's historic Harlem neighborhood.
The tour allows guests to become completely engrossed in the uplifting gospel music vital to the Harlem neighborhood.
This article shares everything you need to know about the Harlem Gospel Tour before booking your tickets.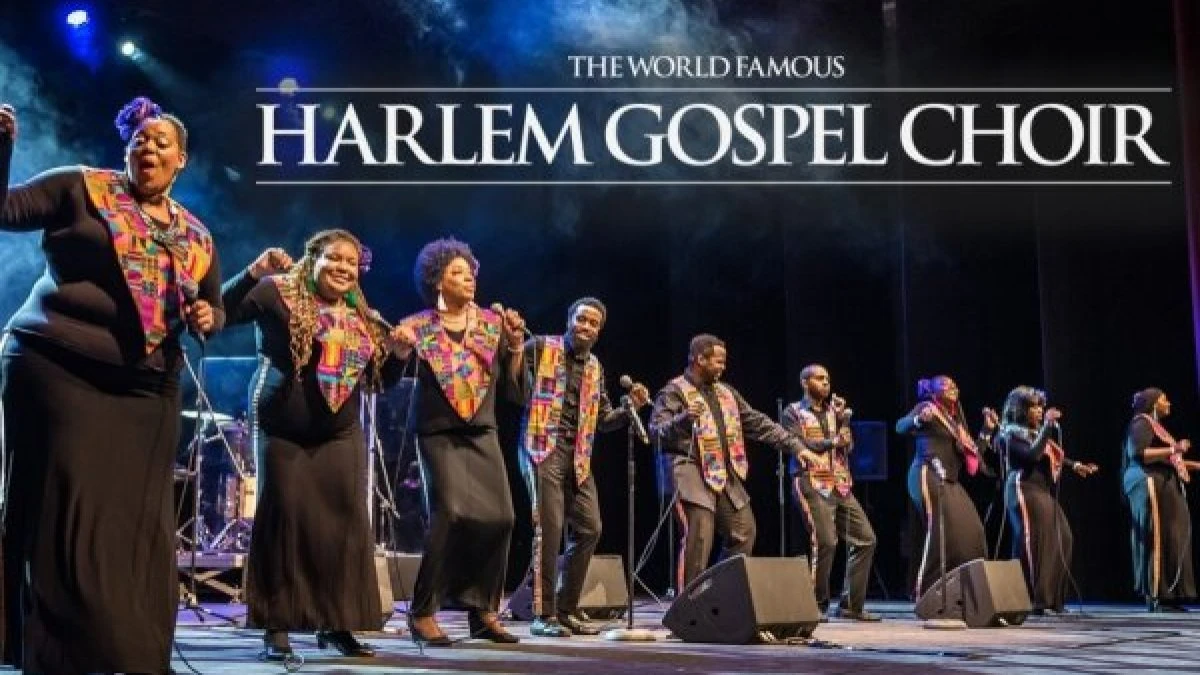 What to expect at Harlem Gospel Tour
The Harlem Gospel Tour participants can visit nearby churches noted for their exceptional gospel choirs and services.
Gospel music, which has its roots in African-American churches, is distinguished by its deep, spiritual messages.
The trip frequently includes live gospel choir concerts, so guests may personally experience the breathtaking harmonies and singing.
In addition to the music, the tour offers information on the area's history, culture, and landmarks.
Knowledgeable tour guides tell tales and anecdotes about the importance of Harlem to the Harlem Renaissance, the African-American civil rights struggle, and the community's impact on American society.
---
---
Where to book Gospel Tour Harlem tour tickets
Online ticket sales are available for the Harlem Gospel Tour.
You can book a 4-hour Harlem Gospel tour, Sunday service with locals, Sunday guided tour, or combination tour with Harlem highlights and concert.
It is advised to purchase your tickets online to skip the queue and benefit from discounts.
Buying tickets online is encouraged because of the high demand for this exceptional event.
To avoid last-minute disappointments, get your tickets in advance.
How do online tickets work?
Select the desired day, the number of tickets, and the time slot by going to the booking page.
You will immediately receive your tickets through email after completing your transaction and making a reservation.
Simply show your ticket on your phone to begin your journey.
Cost of Harlem Gospel tour
The 4-hour Harlem Gospel Tour in New York City costs US$79 for all visitors.
The Harlem: Sunday Gospel Service with Locals costs US$25 for all visitors.
The New York City: Sunday Harlem Gospel Guided Tour costs US$80 for all visitors above the age of 12 years.
Tickets for children between the ages of three to 11 years cost US$65 for the Sunday guided tour. You can get a discount of US$15.
Infants up to the age of two years can go for free.
The tickets for New York City Harlem Highlights w/ Gospel Concert & Transfer costs US$80 for all visitors above the age of 12 years.
Kids up to 11 can get the ticket at a discounted price and pay only US$65.
4-hour Harlem Gospel Tour in New York City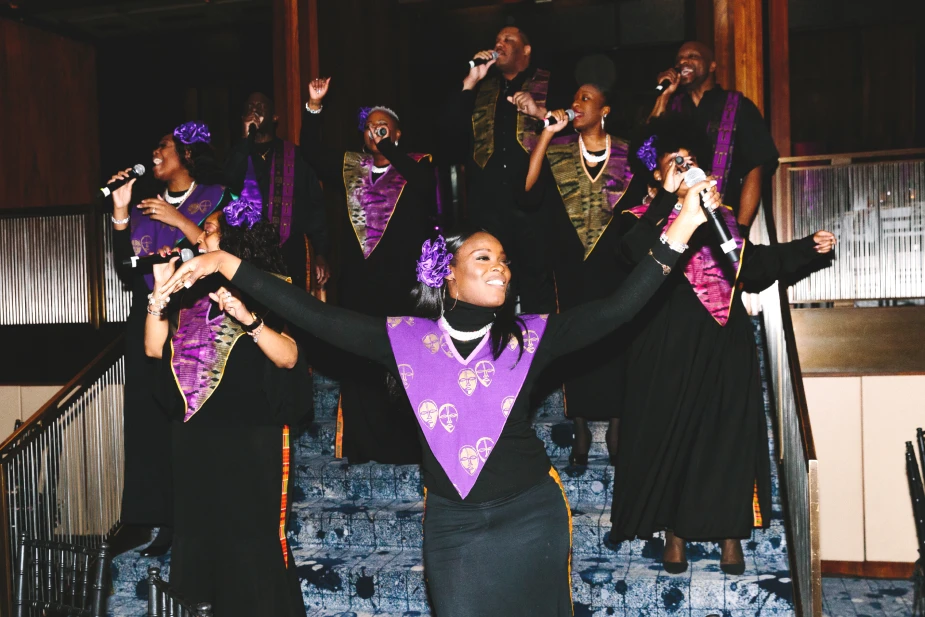 Join a 4-hour tour of New York City's Upper West Side and Harlem.
The tour begins at the Sheraton New York Hotel at 8.30 am.
A guide will accompany you on the Harlem Gospel Church Tour.
To attend the church where the service is held, your local guide will take you via famous sites, including Saint John the Divine Cathedral, Columbia University, Sugar Hill, Morningside Heights, and Hamilton Terrace.
On this 4-hour tour, you can select between three languages, i.e., Italian, English, and German, and enjoy the tour in your preferred language.
You can enjoy the cheerful and energizing gospel music by the choir.
The Harlem Gospel Tour NYC ends after the service when you are driven back to the Sheraton Hotel.
Meals and drinks are not included in the tour.
Ensure you bring comfortable shoes.
Sandals or flip-flops are prohibited.
Avoid wearing short skirts or sleeveless shirts.
The tour itinerary can be modified due to traffic conditions and special events like parades or the New York City Marathon.
The mode of transportation (vans or buses) depends on the number of passengers.
Ticket Price: US$79 per person
Harlem: Sunday Gospel Service with Locals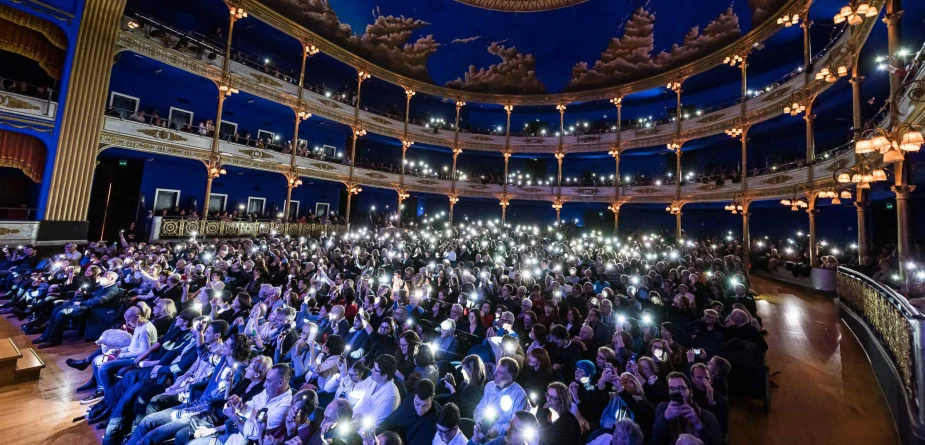 Immerse yourself in the famous scene of classy women wearing spectacular hats making their way to church in Harlem, as frequently shown in films and pictures.
Discover the vital role of church community and worship in daily life and how they nourish the soul.
In the Harlem Sunday Gospel Service, you can politely associate with a neighborhood church family for an hour of worship.
Beyond tradition, this special event also incorporates praise dancing and singing.
During this tour, you can learn about the neighborhood's places of worship's significance and history.
Visit a nearby church, participate in gospel service with the congregation, and experience a great sense of belonging and fellowship.
Visit historical locations in Harlem that are connected to the important Harlem Renaissance.
Ticket Price: US$25
New York City: Sunday Harlem Gospel Guided Tour

Take part in an enlightening Sunday tour of Harlem to learn more about its intriguing past.
Follow its development from a rural farming town in the Netherlands to a sought-after getaway for wealthy New York families.
Learn how the real estate market and public transportation expansion helped Harlem become a fashionable neighborhood.
Learn about the massive influx of African Americans during the Great Migration and how they created close-knit communities to deal with issues in economics, politics, and society.
Pass through famous sites such as Columbia University, Cotton Club, and Schomburg Centre for Research in Black Culture.
After exploring Duke Ellington's former home on 125th Street, attend a nearby church's Sunday service to fully immerse in the area's culture.
The tour has a live guide to help you understand the history and provide insights.
The tour is available in 4 languages, i.e., French, English, Spanish, or Italian.
Ticket Price:
Adult Ticket (12+ years): US$80
Child Ticket (3 to 11 years): US$65
Infant Ticket (up to 2 years): Free
New York City Harlem Highlights w/ Gospel Concert & Transfer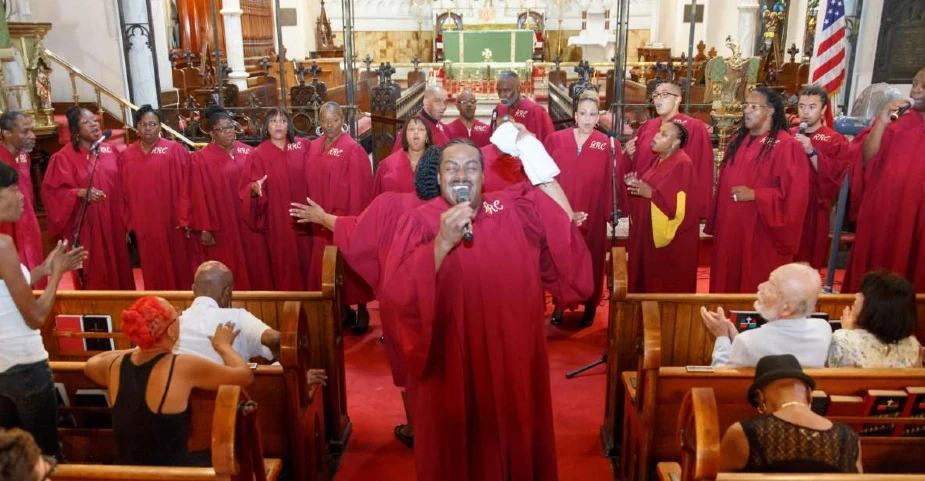 Take a memorable tour of Harlem, the most colorful neighborhood in New York City, and be delighted!
Explore its past, from its modest beginnings as a Dutch farming village to developing into a popular summer resort for the city's affluent families, understanding how the Great Migration of African Americans from the southern states influenced the growth of the urban black culture.
Learn about the Harlem Renaissance, which drew writers and artists and influenced the region's diverse cultural landscape.
Admire enduring city symbols such as the Apollo Theatre, illustrious Cotton Club, Schomburg Centre for Research in Black Culture, and Duke Ellington's former residence.
Discover the oldest residences in Manhattan, including the venerable Morris-Jumel Mansion.
Lastly, attend the ARC Gospel Choir's midweek concert to be captivated by their soul-stirring melodies.
The hymns of praise at the Harlem Sunday Gospel Service will inspire and motivate you.
The tour offers convenient transportation to and from Times Square, live commentary in the language of your choice, and a life-changing performance of gospel music by the ARC Gospel Choir.
Ticket Price
Adult Ticket (12+ years): US$80
Child Ticket (3 to 11 years): US$65
Infant Ticket (up to 2 years): US$65
---
---
Harlem Gospel tour timings
Every Gospel Tour in Harlem has different timings.
As gospel services are frequently held on Sundays, Harlem Gospel tours may occur on certain days alone.
Generally, the tours last two to four hours, giving guests plenty of time to take in gospel music and discover the neighborhood's cultural treasures.
Most tours start either from 9 am or 8.30 am.
Best time for Harlem Gospel Tours
The best time to visit Gospel Tour Harlem, New York, is on Sundays.
On Sundays, the Harlem church has its gospel services.
It's crucial to remember that several times throughout the week are available for Gospel Tour of Harlem, depending on the tour provider and timetable.
It is advised to confirm the availability of certain tour times and dates with the tour operator or website.
How long does the tour take?
Each tour has its timings; the Harlem Gospel Tour NYC can take up to 4 hours or more.
The 4-hour Harlem Gospel Tour in New York City and New York City: Sunday Harlem Gospel Guided Tour can be wrapped up in 4 hours, whereas the Harlem: Sunday Gospel Service with Locals will only take 2 hours.
The New York City Harlem Highlights w/ Gospel Concert & Transfer will take 4 hours.
FAQs
When are the tours for Harlem Gospel Tour NYC not conducted?
Unless otherwise noted on the tour page, they are closed on the following holidays for all tours:

– Christmas Day (Except for the Harlem Holiday Gospel Celebration)
– Celebration of Martin Luther King Jr.
– Day of the President Veterans Day
– Labor Day
– November 2nd
– Memorial Day
– Thanksgiving Day
Do you offer kid-friendly tours?
Yes, all tours are kid-friendly.
Does the tour include a lot of walking? 
A typical 2-hour tour involves 1.5 to 2 miles of walking.

For most of the trip, visitors should prepare to be on their feet or moving around. 
Can I take pictures during the concert and tour?
Yes. During the tour and live performances, cameras and video are permitted and highly recommended.

Popular attractions in New York