San Diego is the oldest town in California, with lots of sunshine and beaches for an ideal vacation.
This city by the bay offers all kinds of entertainment – history, wildlife, art, thrill, and nature. It is a perfect family destination.
San Diego is an easy city to explore via bicycle or walk.
During your San Diego holiday, don't forget to mingle with the locals at Balboa Park.
Discover the top tourist attractions in this balmy city with our list of the things to do in San Diego.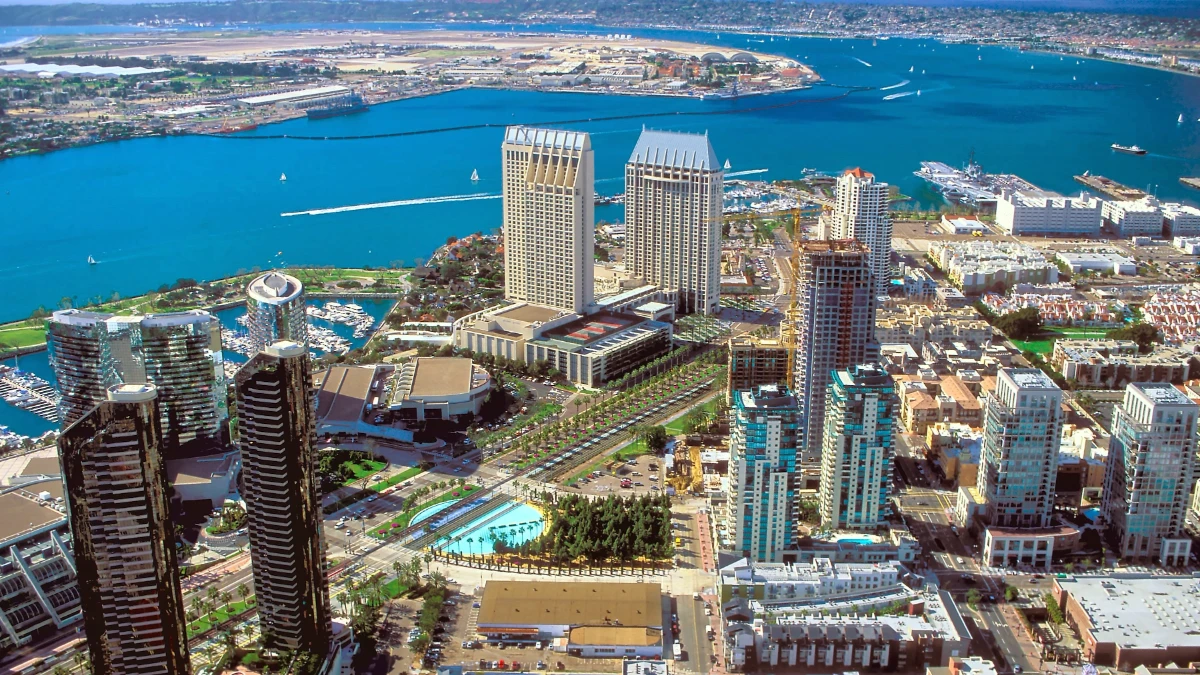 USS Midway Museum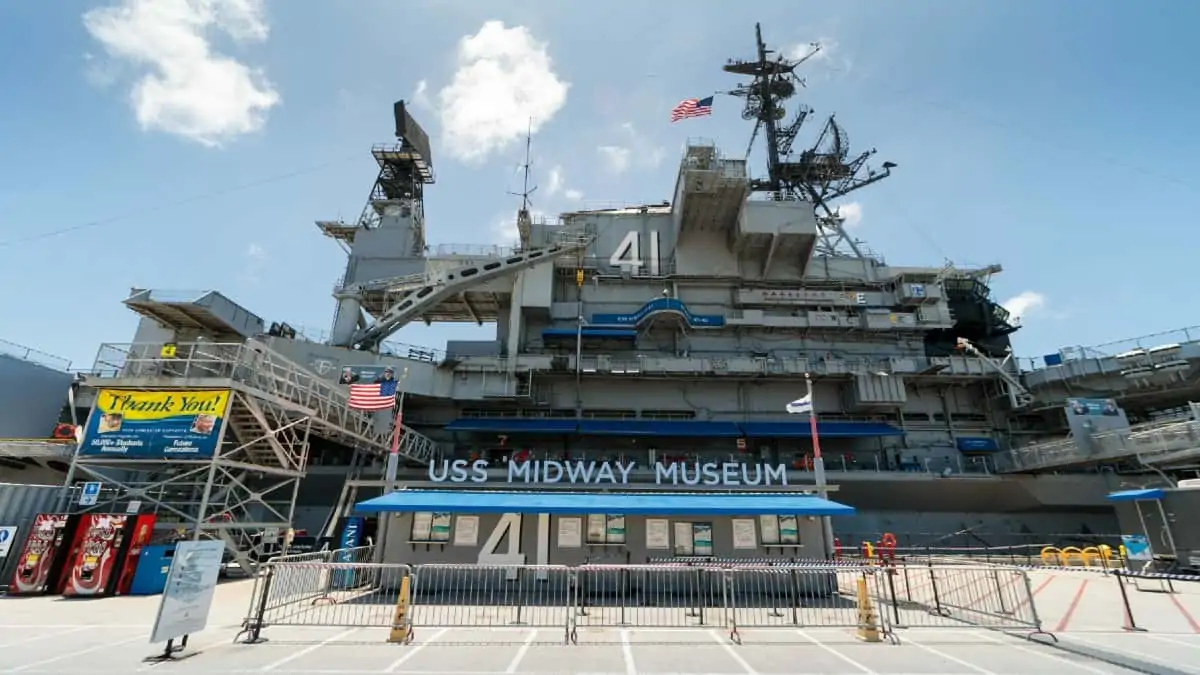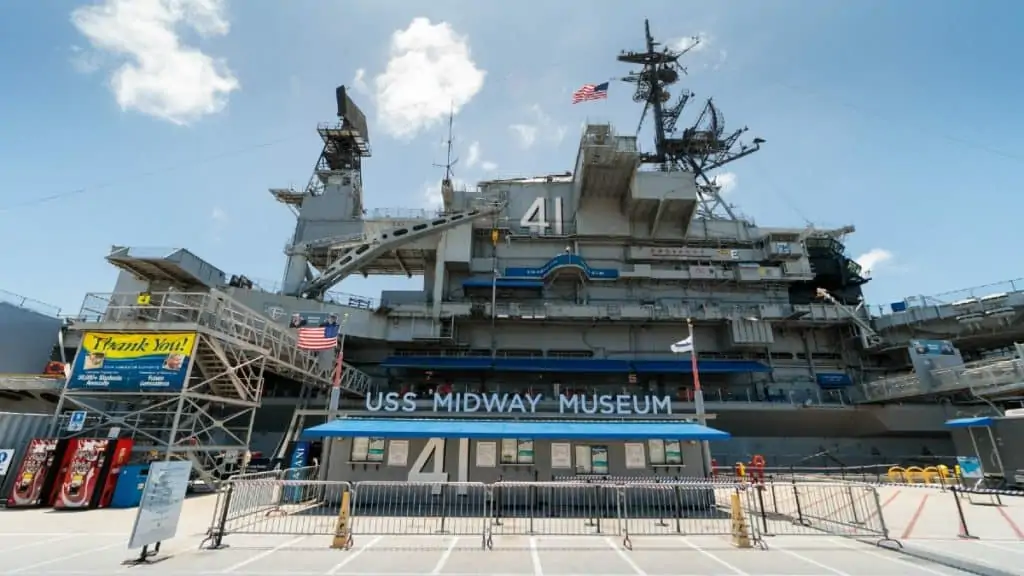 USS Midway is an aircraft carrier that served in the United States Navy for 47 years, and till 1955 was the largest ship in the World.
Today, USS Midway is a museum in San Diego, a tribute to the Battle of Midway, which happened in June 1942.
Inside USS Midway Museum, visitors get to see more than 60 exhibit areas painstakingly restored to their glory days.
From high up on the ship's bridge to the main engine room below, USS Midway has 10 acres of exhibits and displays, including 30 restored aircraft.
San Diego Zoo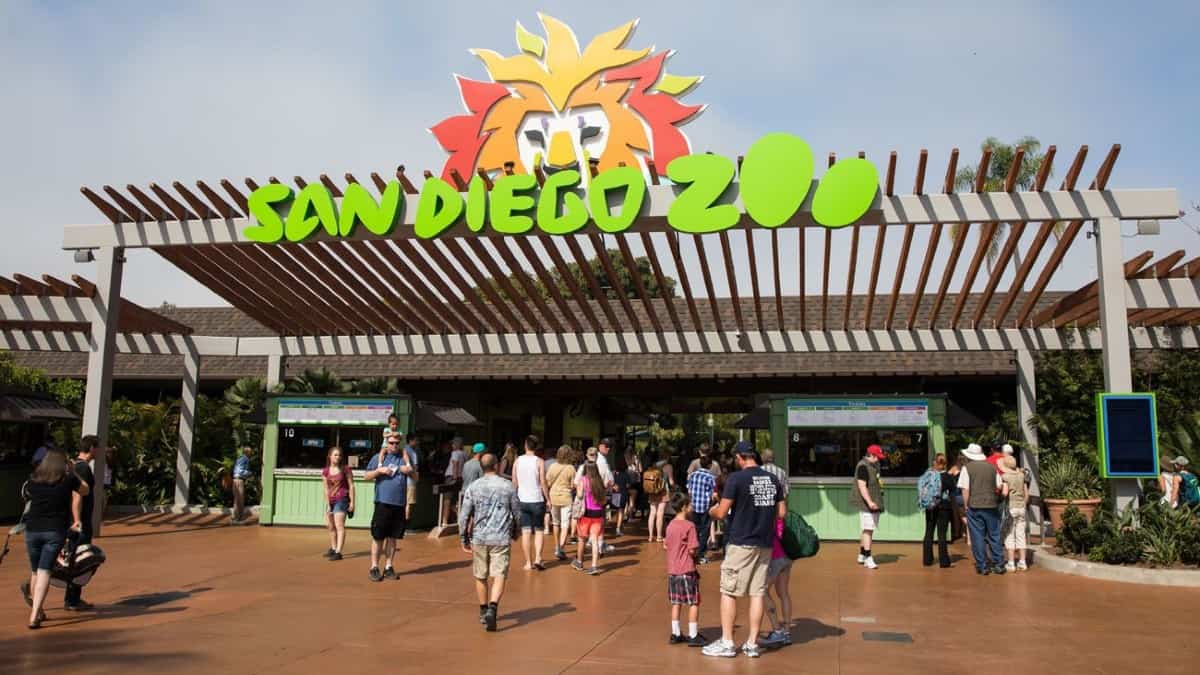 San Diego Zoo is spread over 100 acres with more than 3,500 animals.
Many consider it one of the best zoos in the country for its 700+ unique species, conservation programs, excellent visitor facilities, and friendly staff.
Located in Balboa Park, the San Diego Zoo is very kid-friendly. With more than 4 million visitors annually, it is the most visited zoo in the USA.
Since the San Diego Safari Park is also nearby, people end up wondering, "Should they visit San Diego Zoo or the Safari Park?"
San Diego Safari Park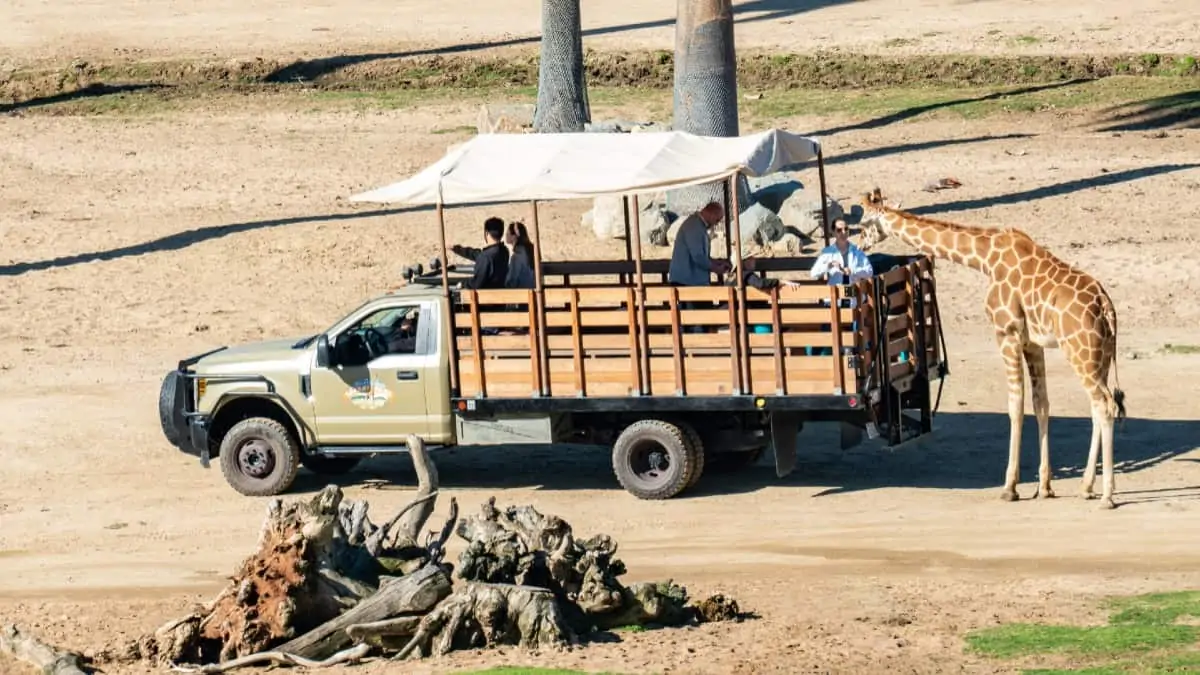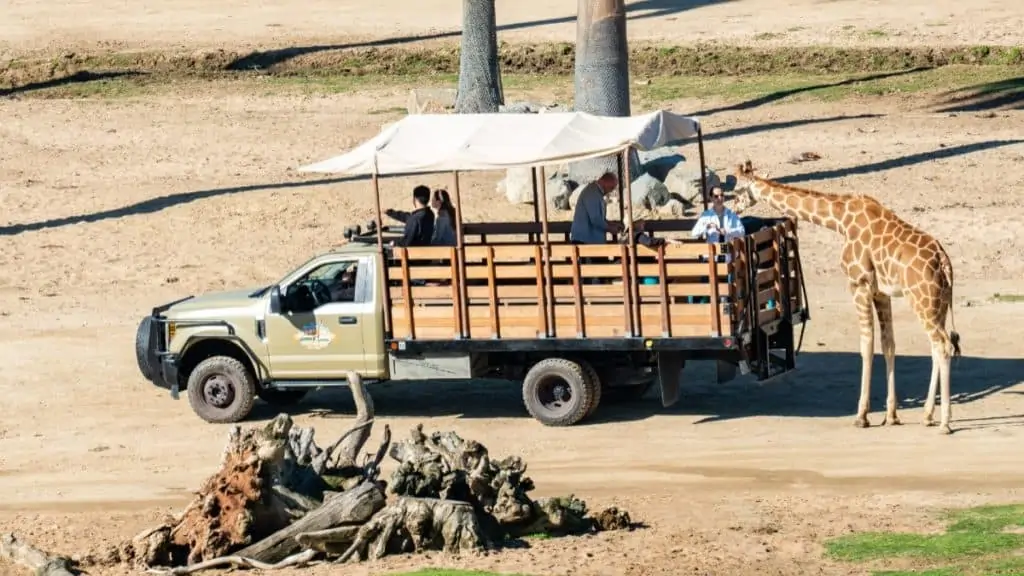 The 1,800-acre San Diego Safari Park houses more than 2,500 animals of 300 species in open field enclosures.
It is San Diego Zoo's sister and often gets referred to as San Diego Zoo Safari Park.
Animals in San Diego Safari Park are divided into 11 primary habitats, each unique to the animals.
Besides the free 30-minute African Tram Safari, the Safari Park also offers 13 other paid safaris.
Find out everything about San Diego Safari Park's safaris so that you can get closer to wildlife.
SeaWorld San Diego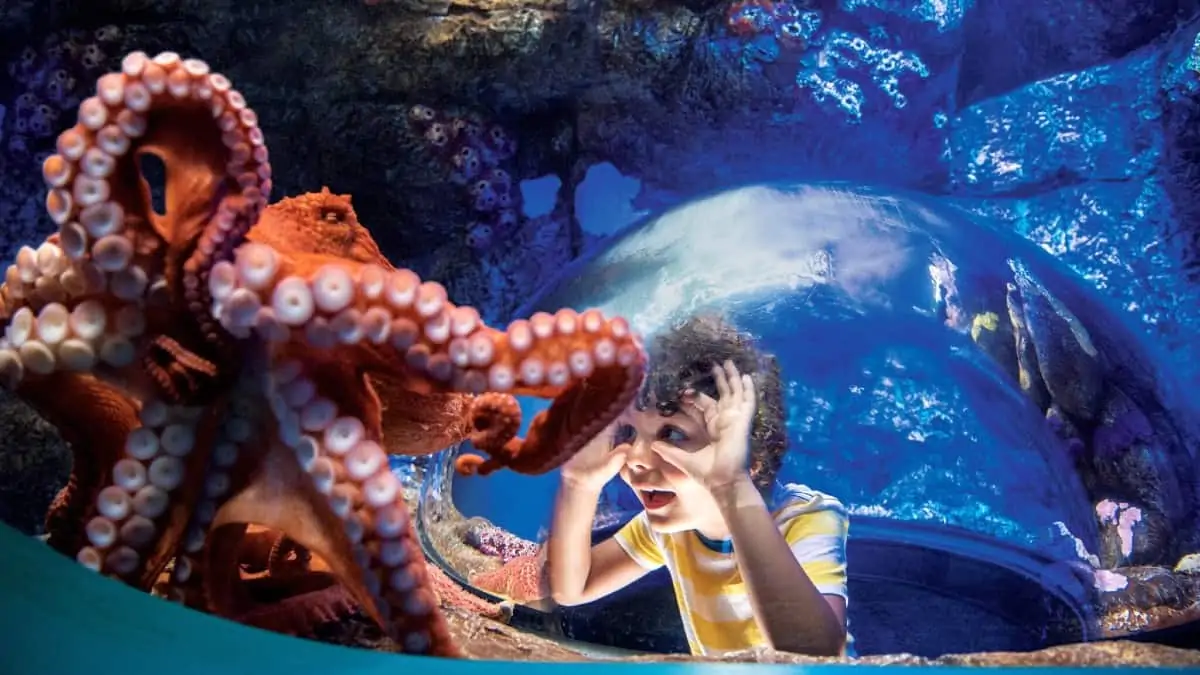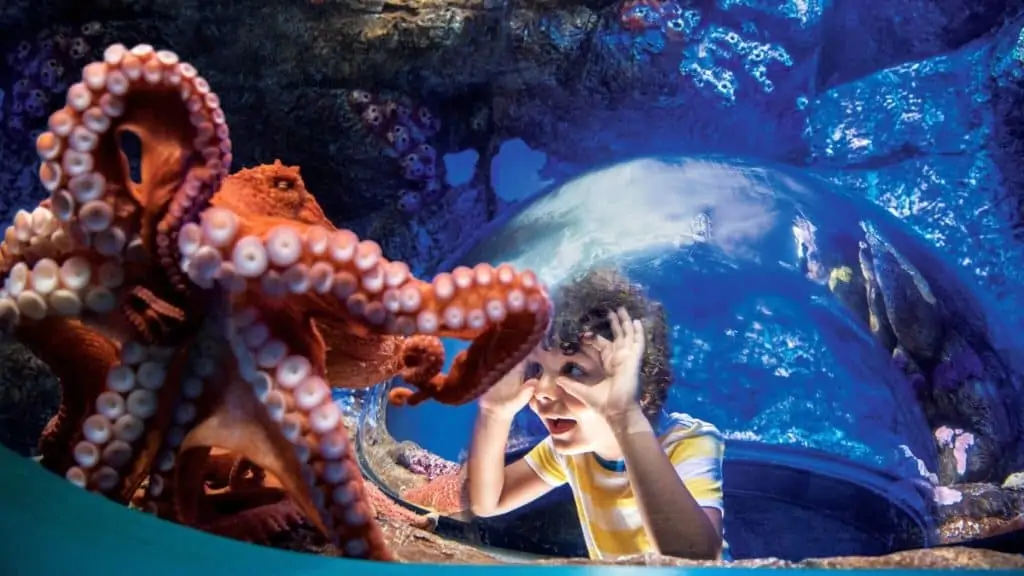 SeaWorld San Diego is an aquatic theme park with lots of animal interactions, exciting shows, and some of the world's most thrilling rides.
This family-friendly attraction gets around five million visitors annually.
Most visitors check out the animal encounters, attend animal shows, then head out to SeaWorld San Diego's rides for their adrenalin rush.
SeaWorld has five high thrill rides, out of which four are roller coasters.
San Diego Harbor Cruise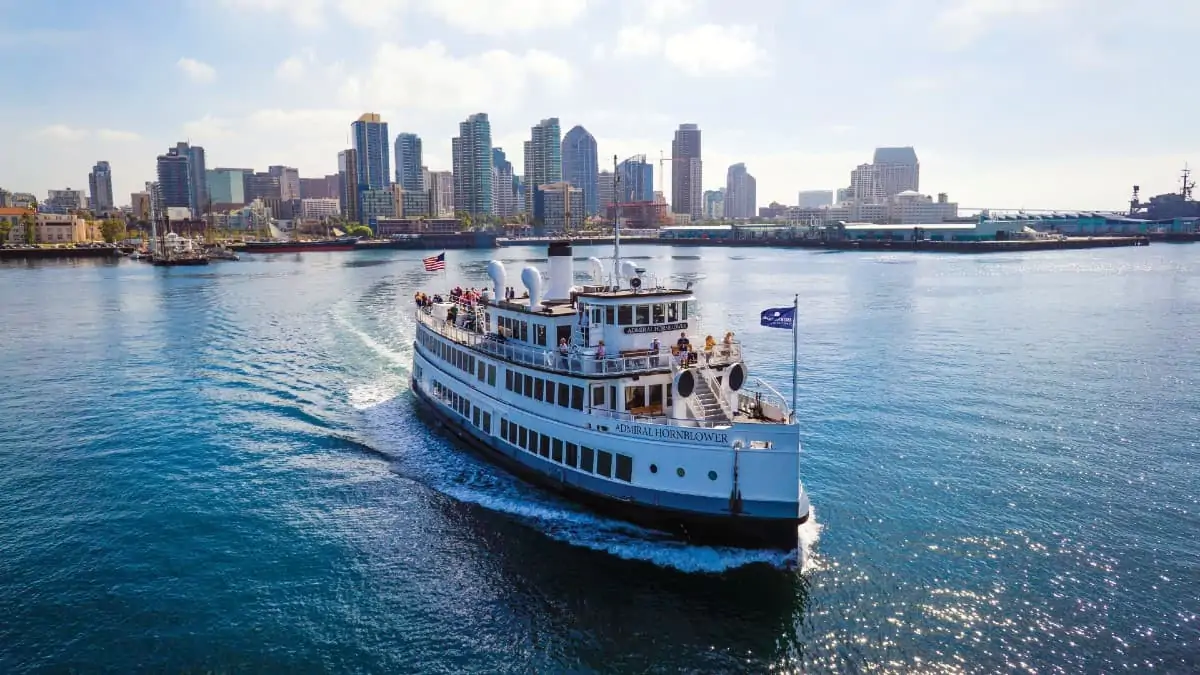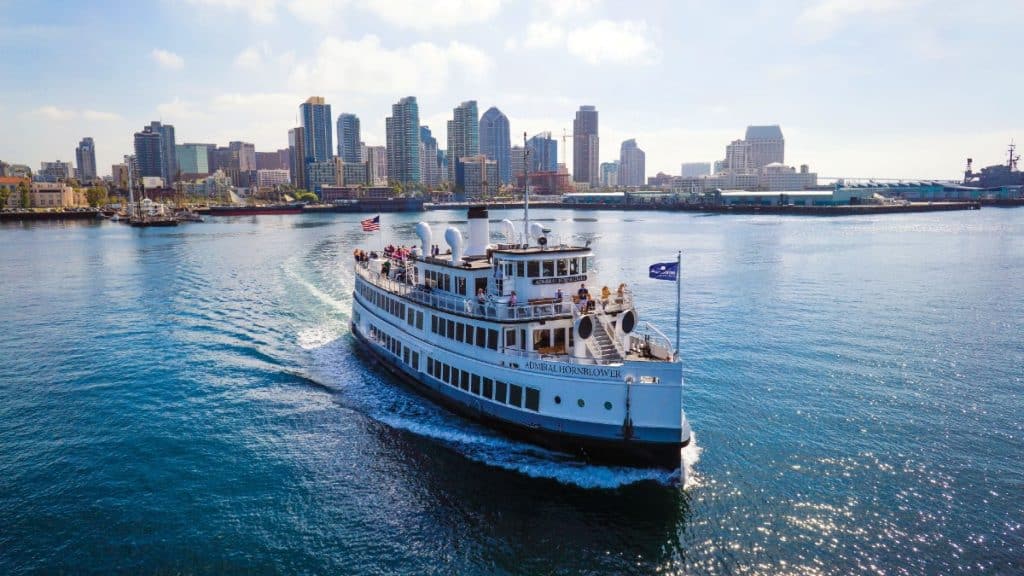 San Diego Harbor Cruise is the best way to explore the San Diego Bay area, a natural harbor, and a deepwater port.
These cruises are professionally narrated tours that take you under the Coronado Bridge, past military ships, waterfront landmarks, etc., for an in-depth look at San Diego's scenic beauty.
Visitors can choose from numerous options – dinner cruises, champagne cruises, speed boat rides, drive-your-own speedboats, and more.
Whale watching in San Diego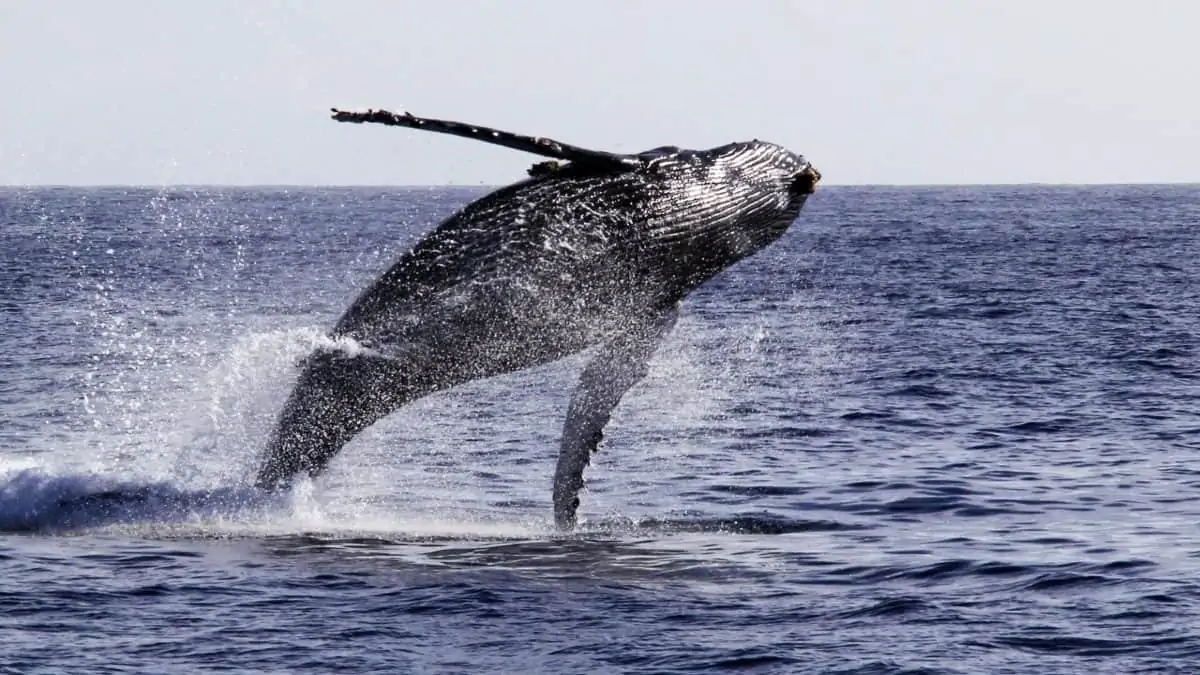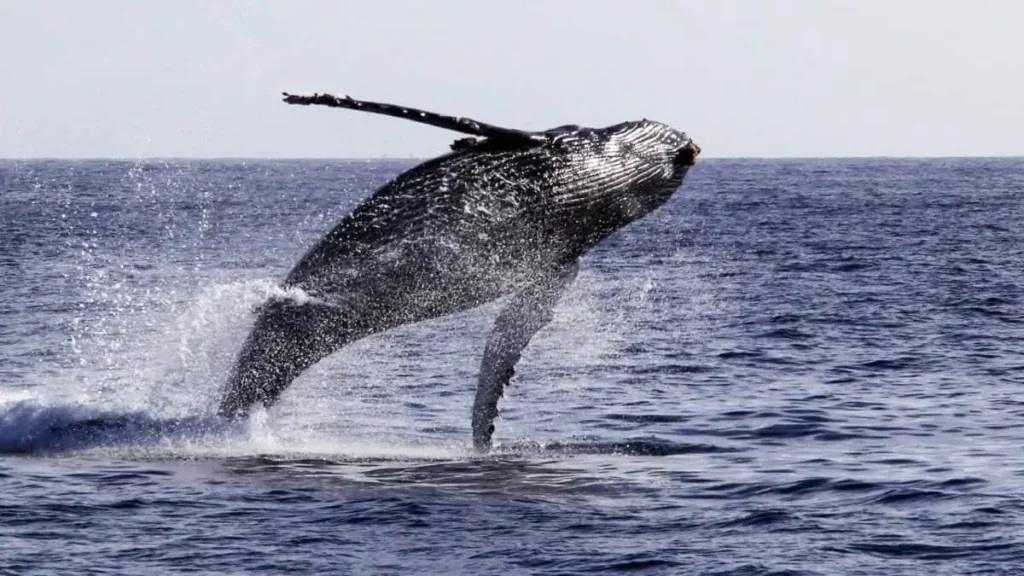 Tourists love whale-watching cruises in San Diego, which are both entertaining and educational.
Guided by marine biologists, these tours are an excellent way to explore the beautiful marine ecosystem of San Diego.
Legoland California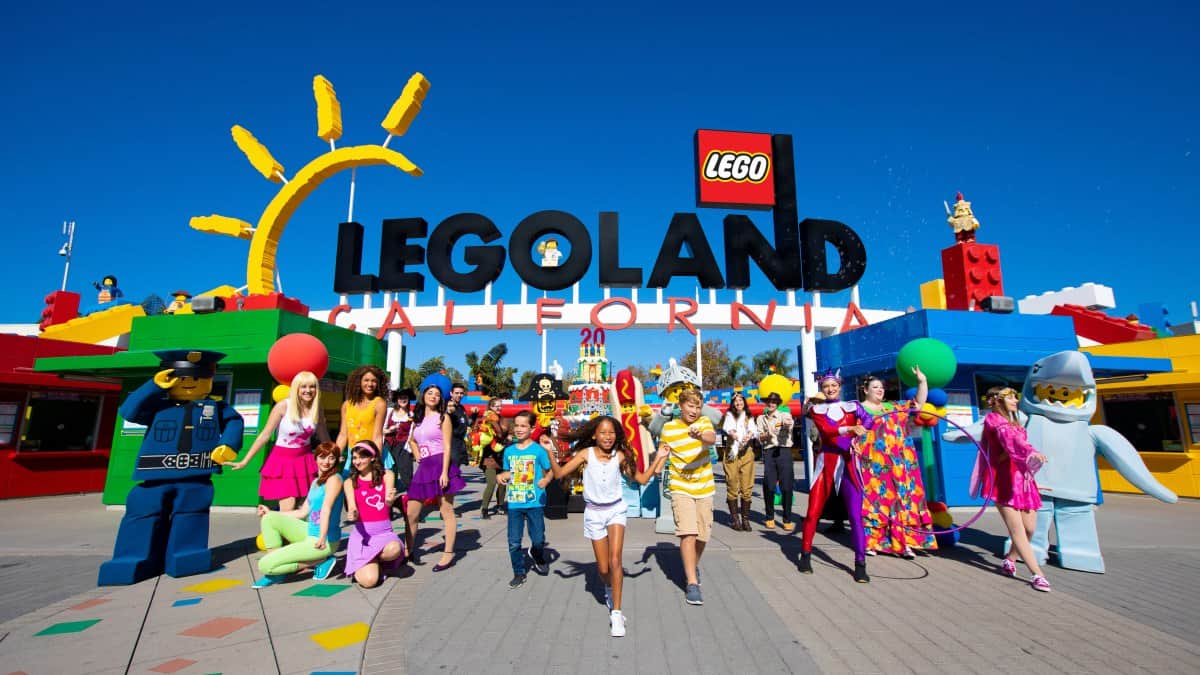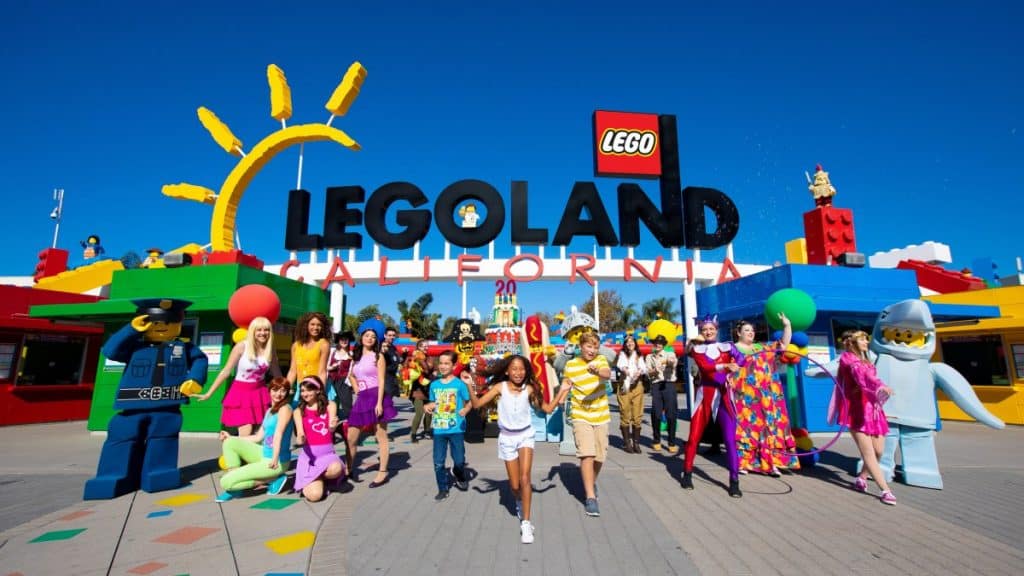 More than 60 million LEGO plastic bricks make up Legoland California, popular with both kids and adults.
Visitors get to explore miniature Lego cities, scenes from several of the Star Wars movies, more than 60 rides, two water parks, and a SeaLife aquarium.
Located in Carlsbad, to the North of San Diego county, this tourist attraction is referred to by many names – Legoland California, Legoland California Resort, Legoland California Theme Park, Legoland Park, etc.
San Diego Seal Tour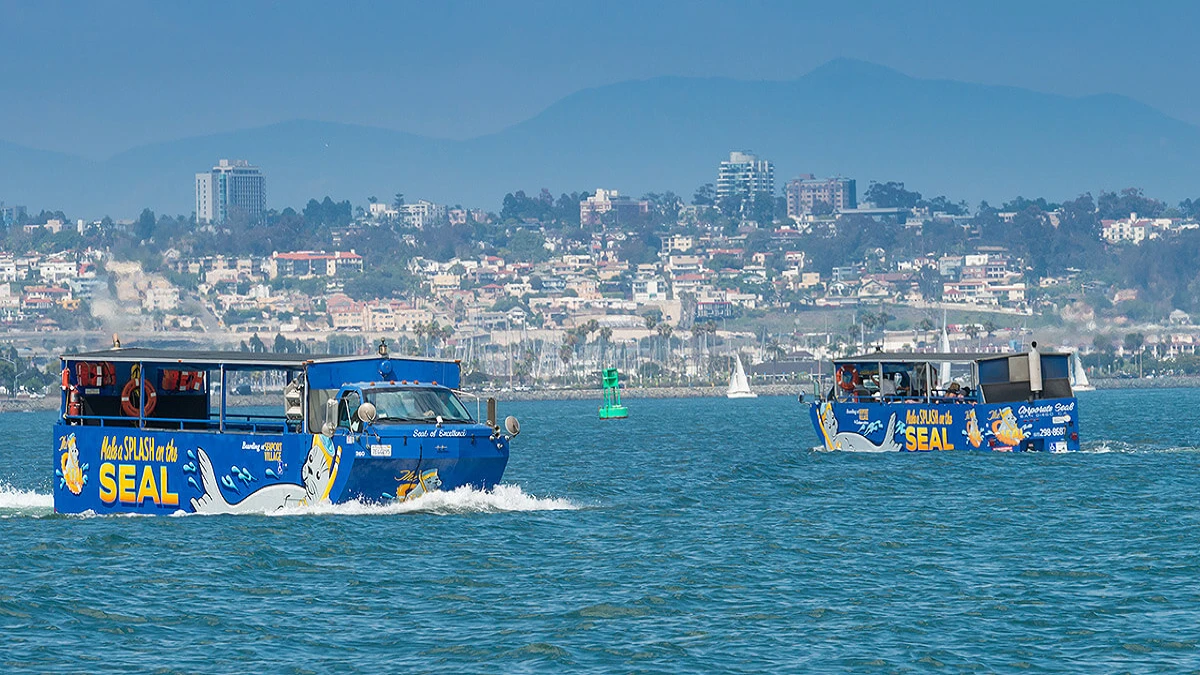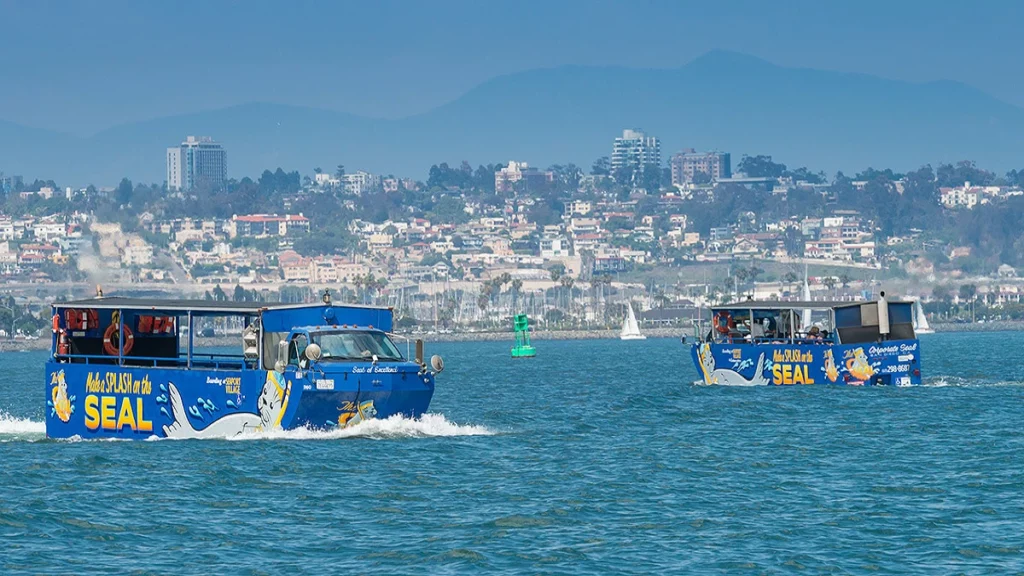 San Diego SEAL tours are a great water and land activity for water enthusiasts.
The activity is named to honor the Navy who often refer to themselves as SEALs, an acronym for SEa And Land, just like in the Navy.
Speedboat in San Diego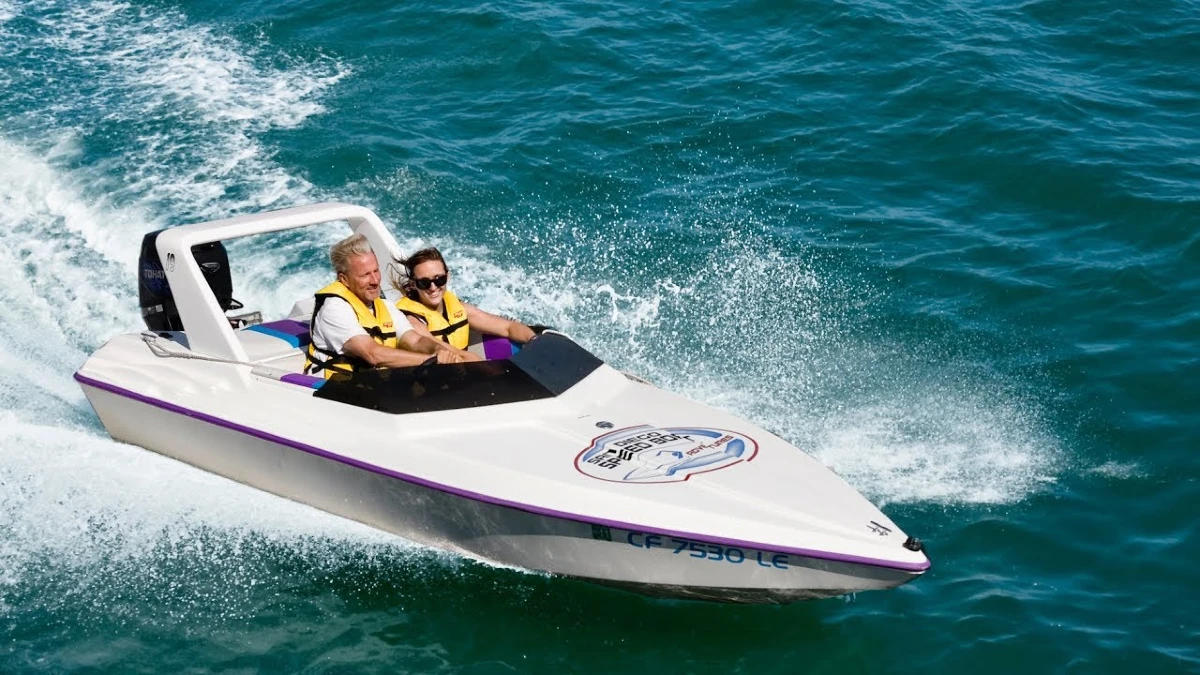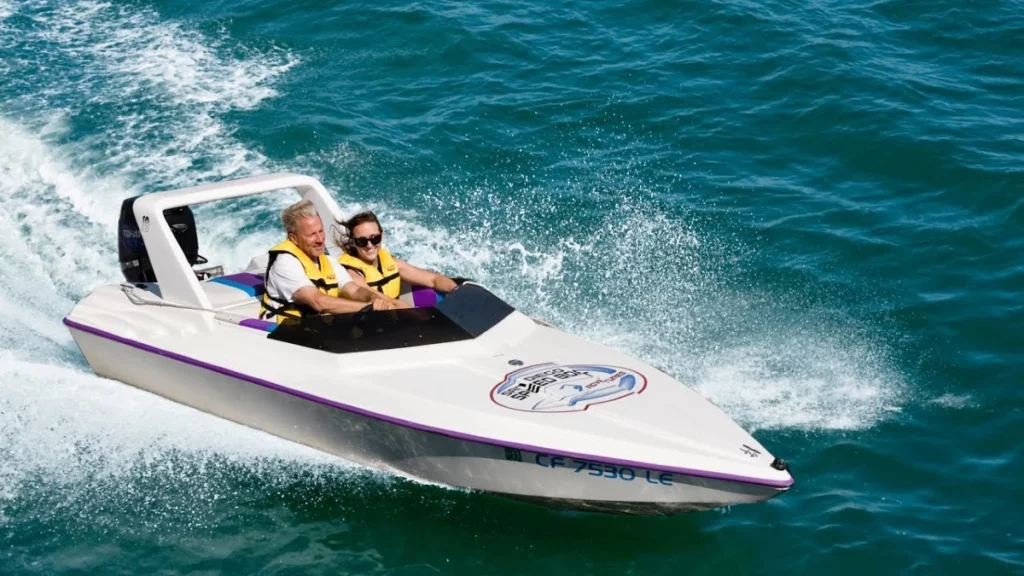 The San Diego Speedboat tour is an exhilarating ride where you explore the San Diego Harbor in a thrilling boat ride.
The San Diego harbor is considered one of the best natural harbors on the west coast, and a visit there promises a unique and unforgettable experience.
The experience is both riveting and spontaneous, with plenty of laughter along the way.
Patriot Boat in San Diego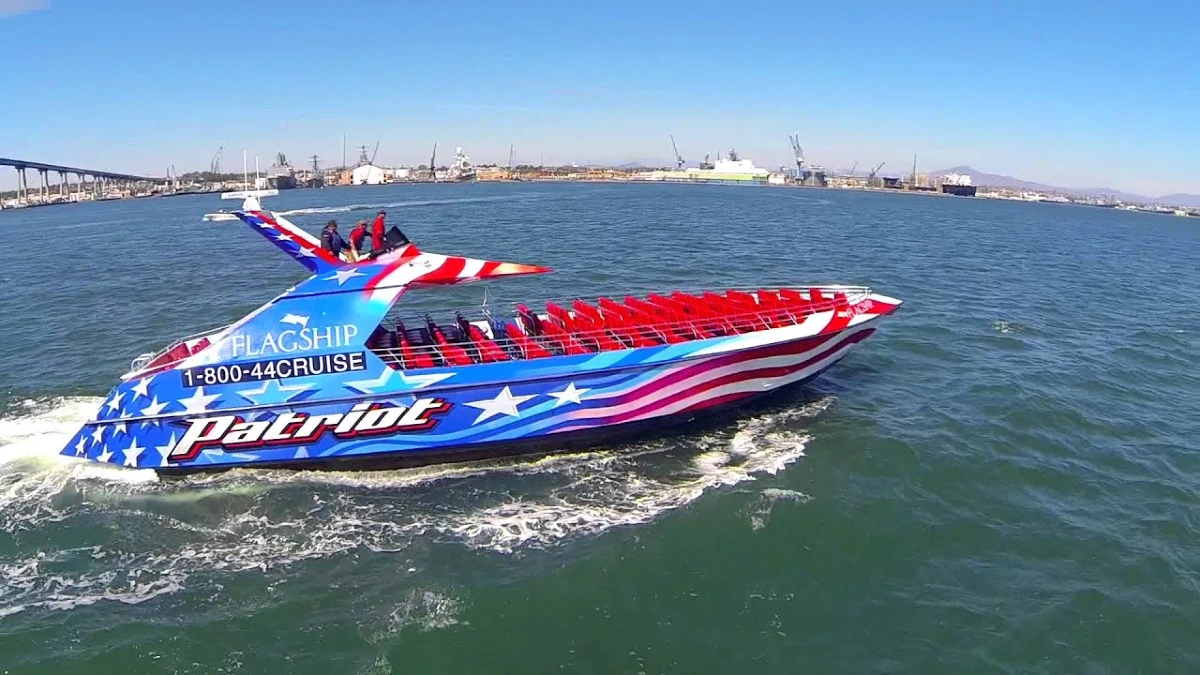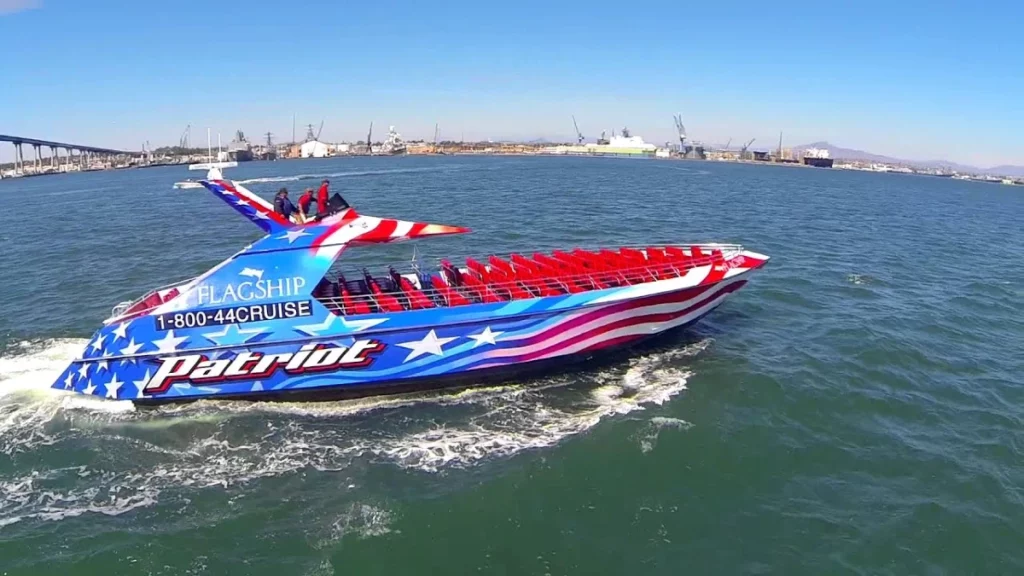 If you like adventure, water, and the waves, the Patriot Jet Boat thrill ride experience in San Diego is an ideal activity for you.
The San Diego Patriot Boat takes you on a journey along the coast of San Diego and gives you a thrilling experience.
Fleet Science Center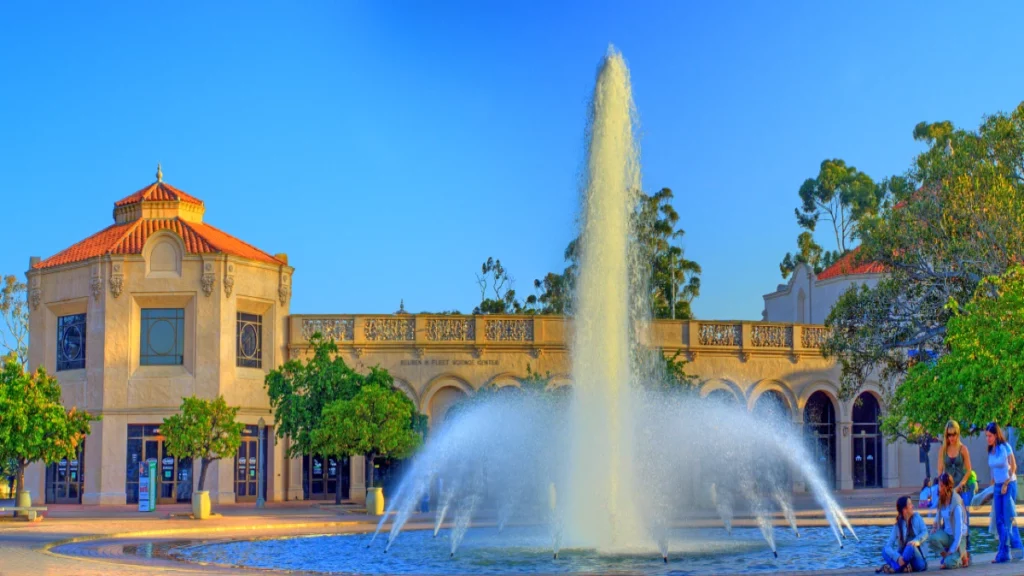 Science comes to life at The Fleet Science Center, San Diego, a paradise for kids and adults alike.
Since 1973, this science museum has been a world of wonder for science enthusiasts, throwing exploration, learning, and fun into the mix.
San Diego Automotive Museum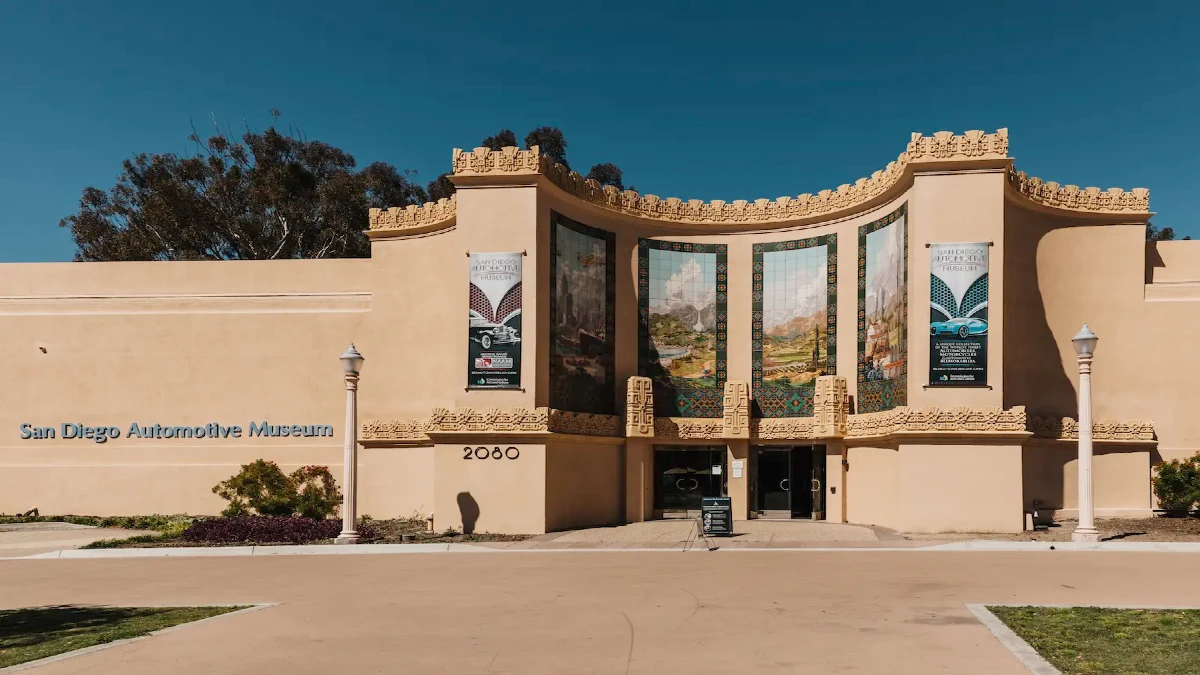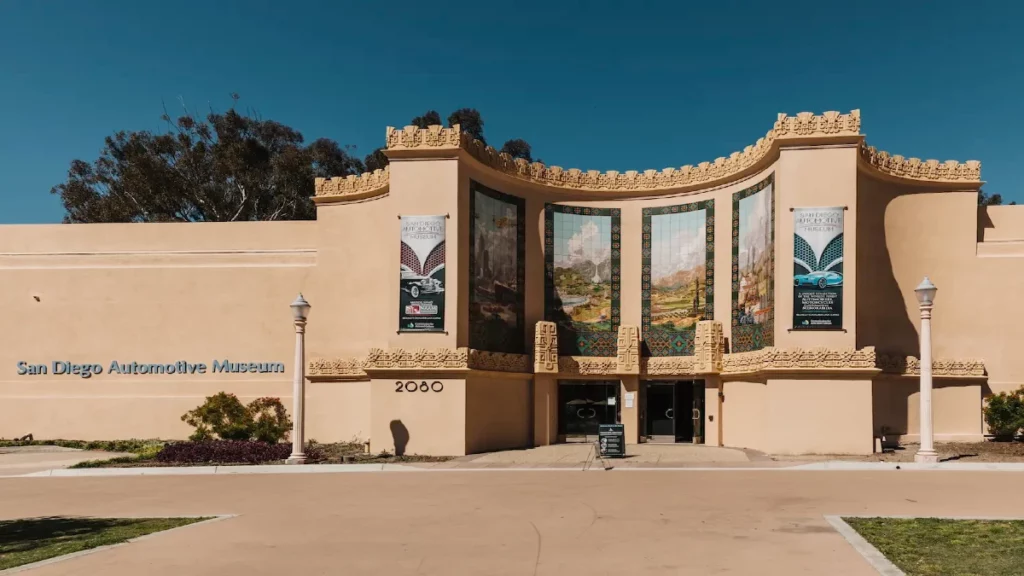 Fuel your engines and course through an automobile enthusiast's dream destination at the San Diego Automotive Museum.
Established in December 1988 as the San Diego Premier Transportation Museum, it is a tribute to the automobile industry and its culture, providing visitors with an immersive experience.
The museum aims to highlight the automobile industry's evolution and countless milestones achieved over the years.
Belmont Park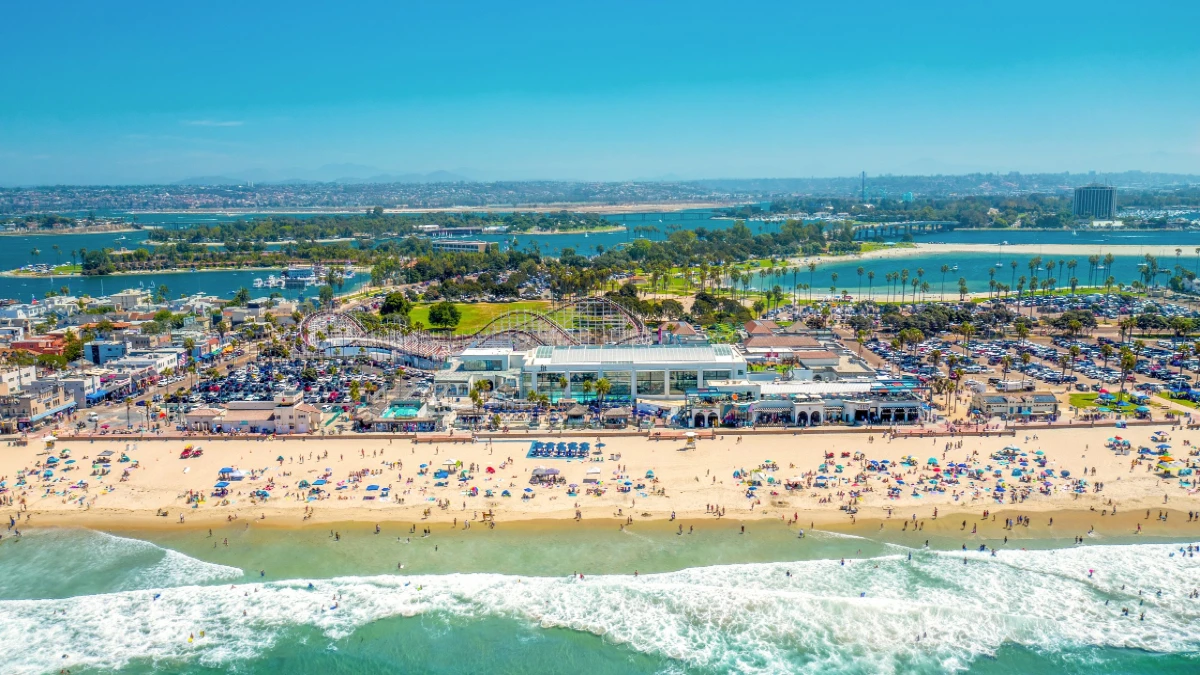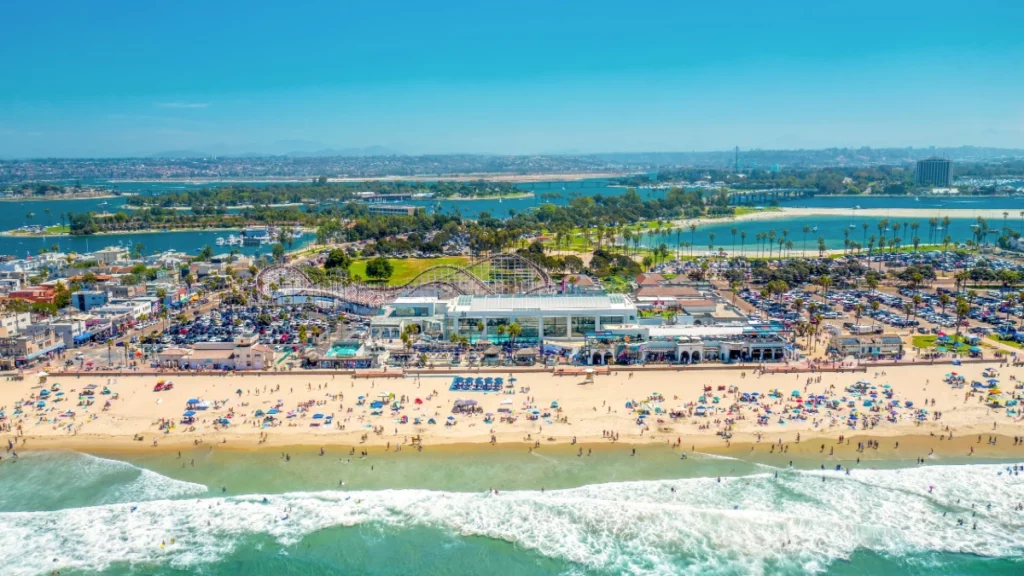 Belmont Park San Diego is the place to be if the sound of a beachside amusement park sits well in your ears.
An iconic attraction since 1925, the Belmont Park is perfect for thrill-seekers and family fun enthusiasts alike.
Balboa Park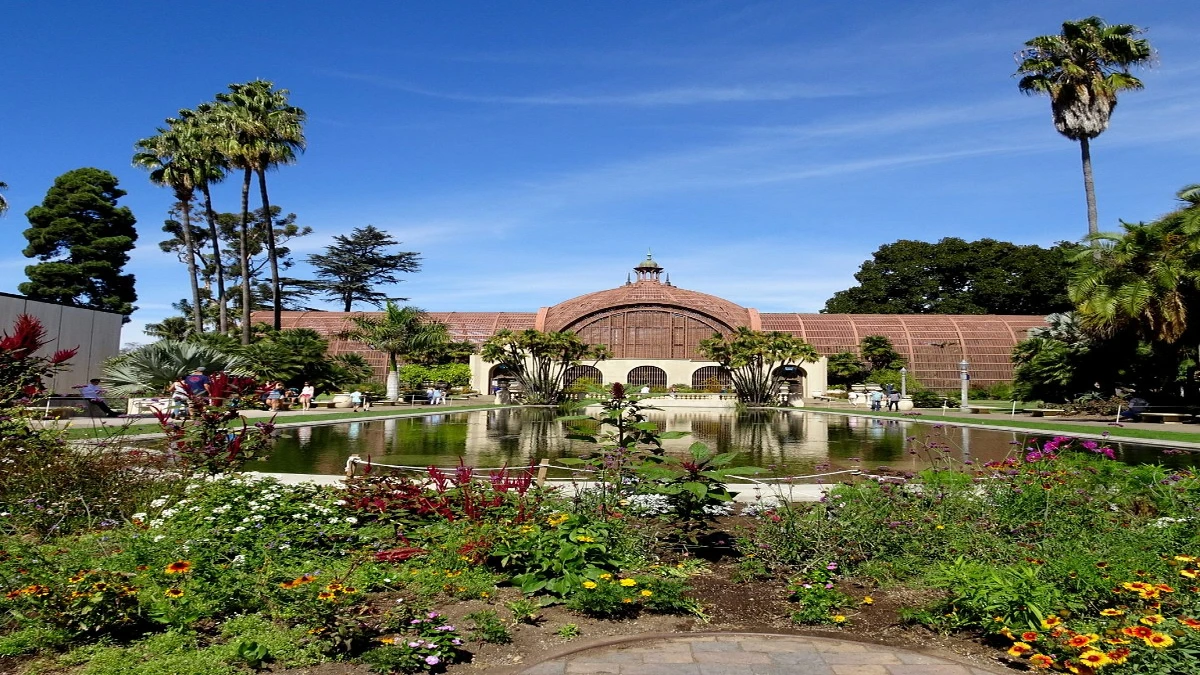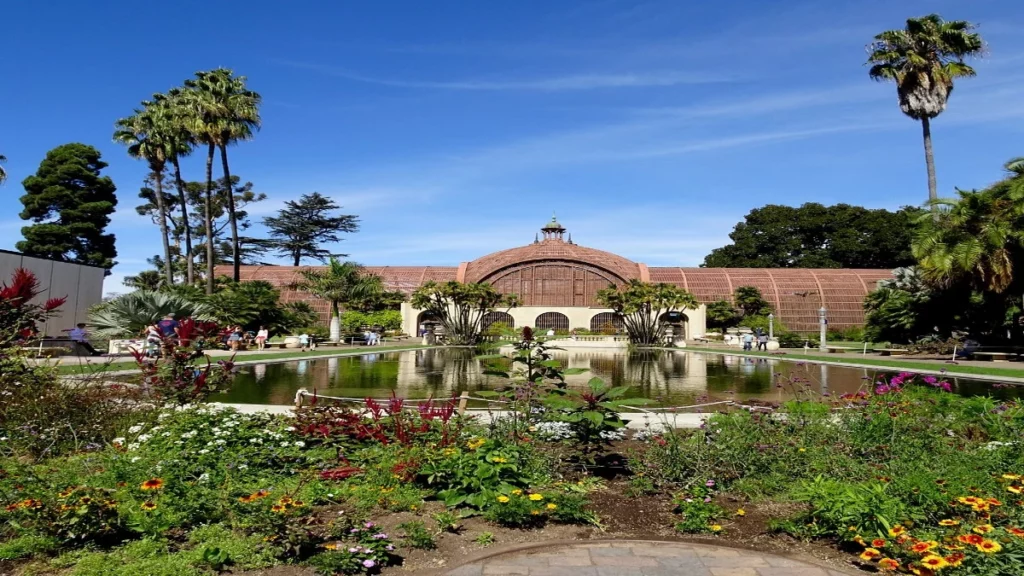 San Diego's Balboa Park is 1,200 acres wide, with over 15 significant museums, theatres, and parks.
Since its creation in 1868, the park has been a major tourist destination for residents and visitors.
Beautiful Spanish Colonial Revival architecture can be seen all across Balboa Park, including the Spreckels Organ Pavilion, the California Building and Tower, and the
Petco Park Tour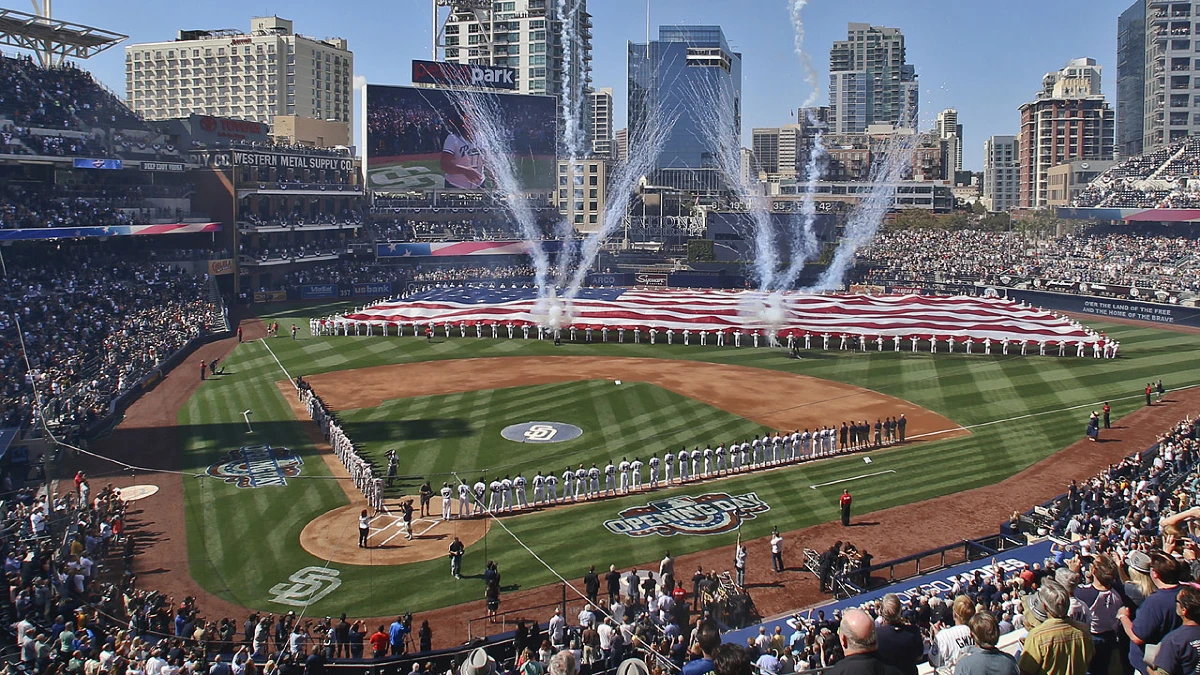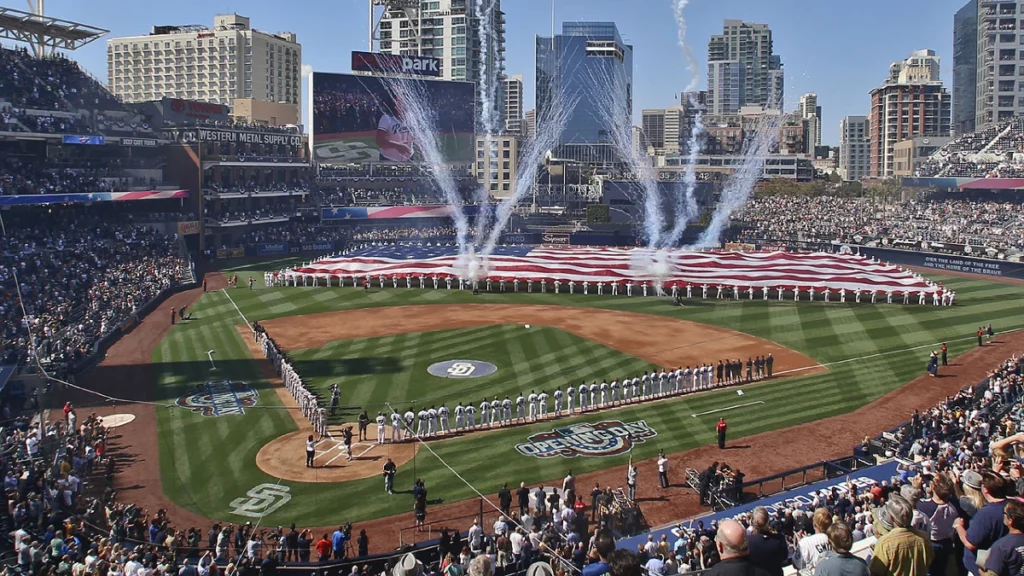 Petco Park is Major League Baseball's most beautiful ballpark.
The stadium quickly became a fan favorite since its opening in 2004, thanks to its stunning views of San Diego Bay, the Western Metal Supply Co. building, and the downtown skyline.
San Diego Natural History Museum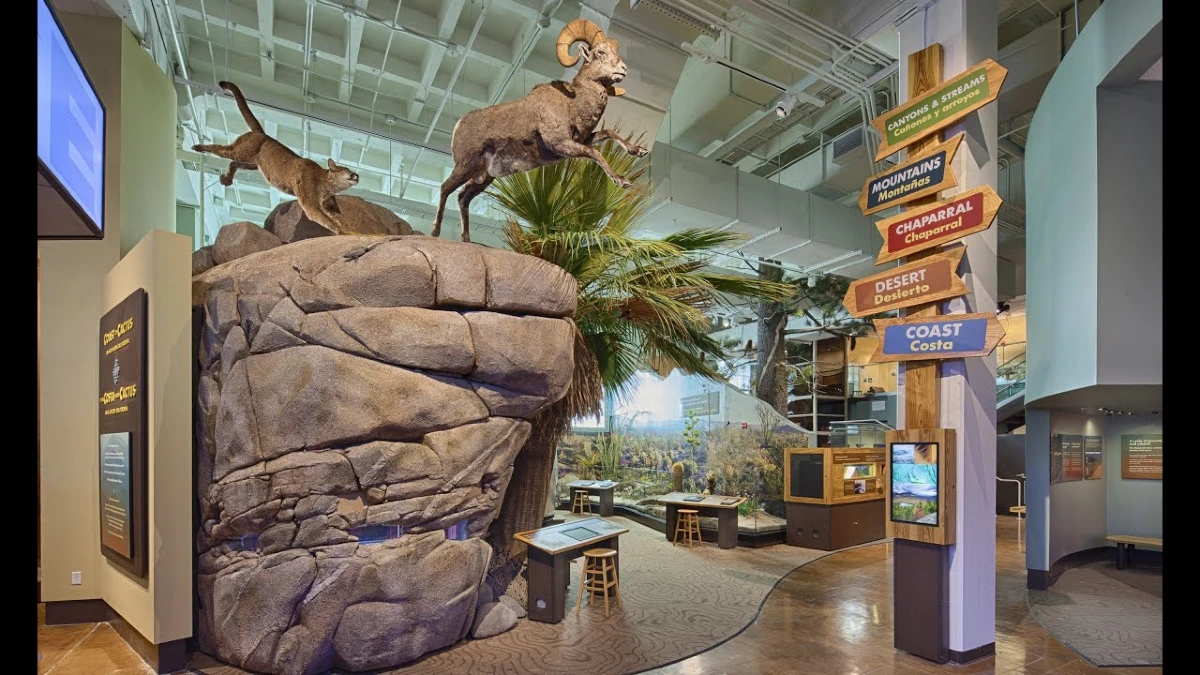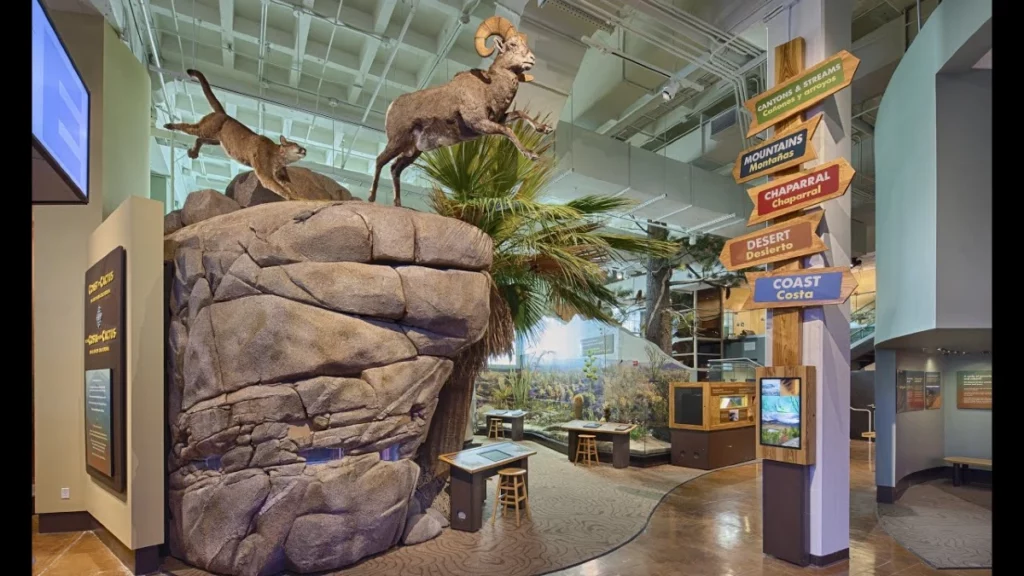 The San Diego Museum of Natural History boasts over 8 million specimens in its collection, which is a whole lot of natural history to explore!
Unlike regular museums with static displays, the Natural History Museum, affectionately known as the Nat, has an array of interactive exhibits allowing visitors to get hands-on with them.
Maritime Museum of San Diego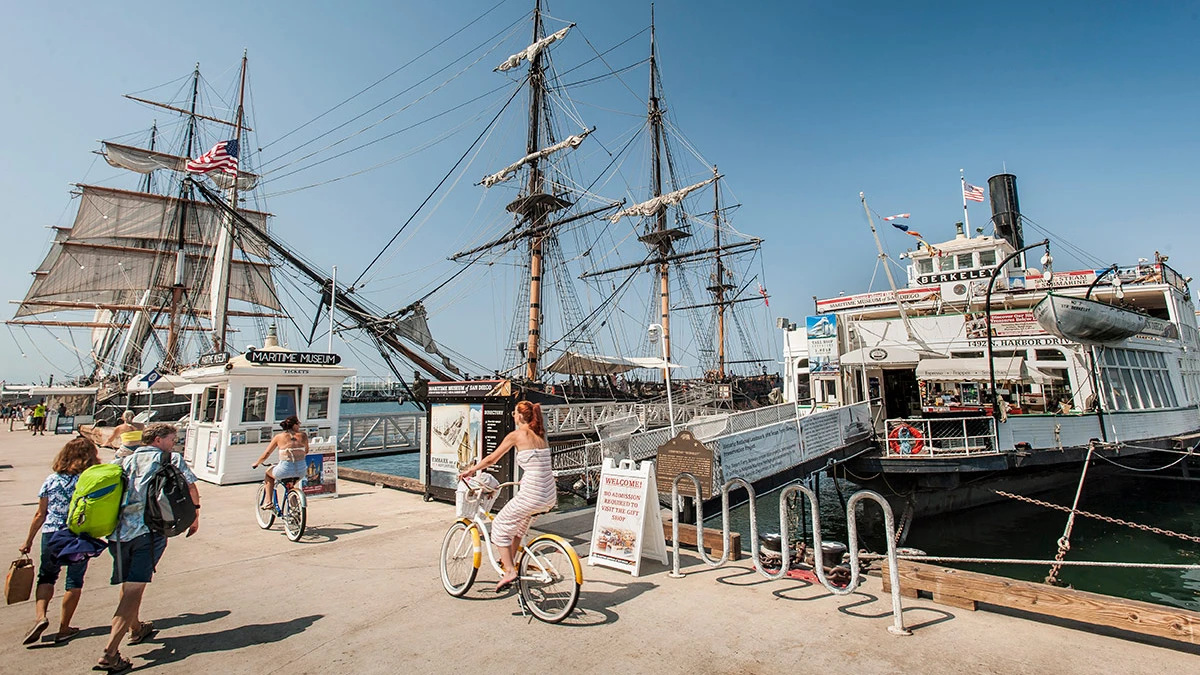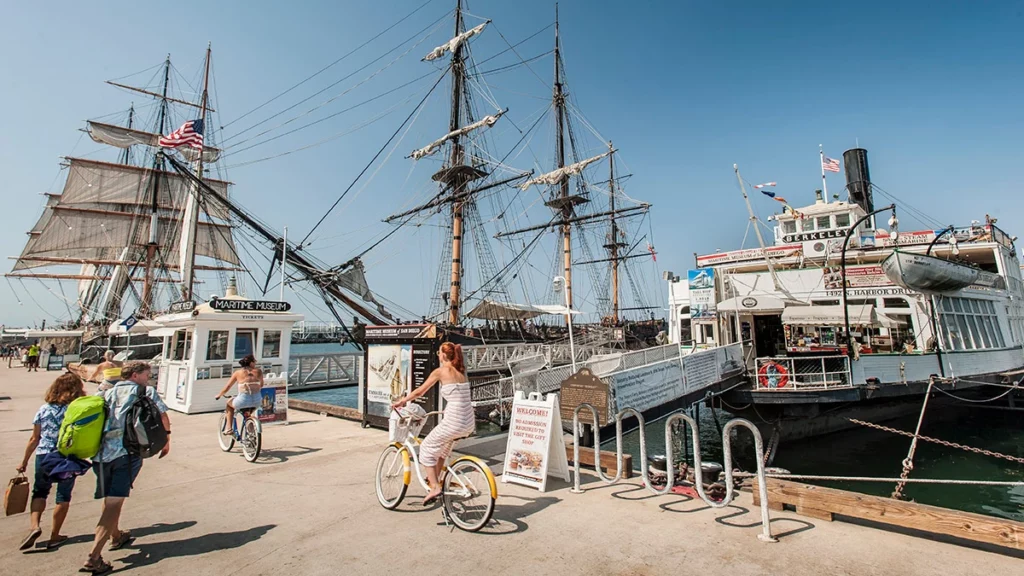 The Maritime Museum San Diego is widely recognized for its outstanding efforts in preserving historic vessels, making it a must-visit attraction.
There is no better waterfront attraction than this for kids and adults!
The exhibits and galleries await you to wipe off the splash of water and learn about the countless stories associated with historic ships.
iFly San Diego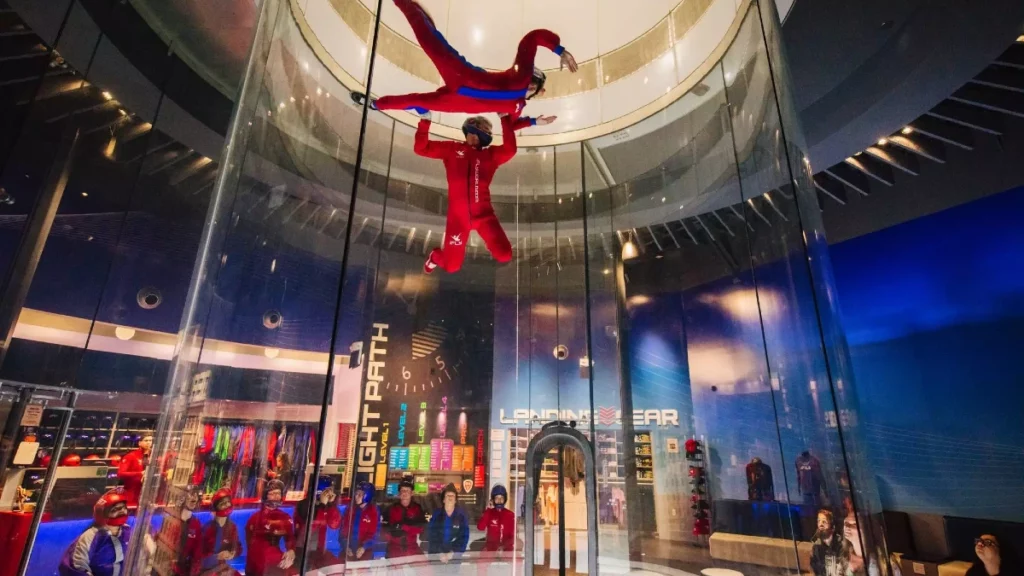 At iFly San Diego, you can experience the unparalleled thrill of skydiving without jumping from a plane.
An ultimate indoor skydiving experience, it is a unique and safe way for all ages to live out their daring dreams.
GoCar in San Diego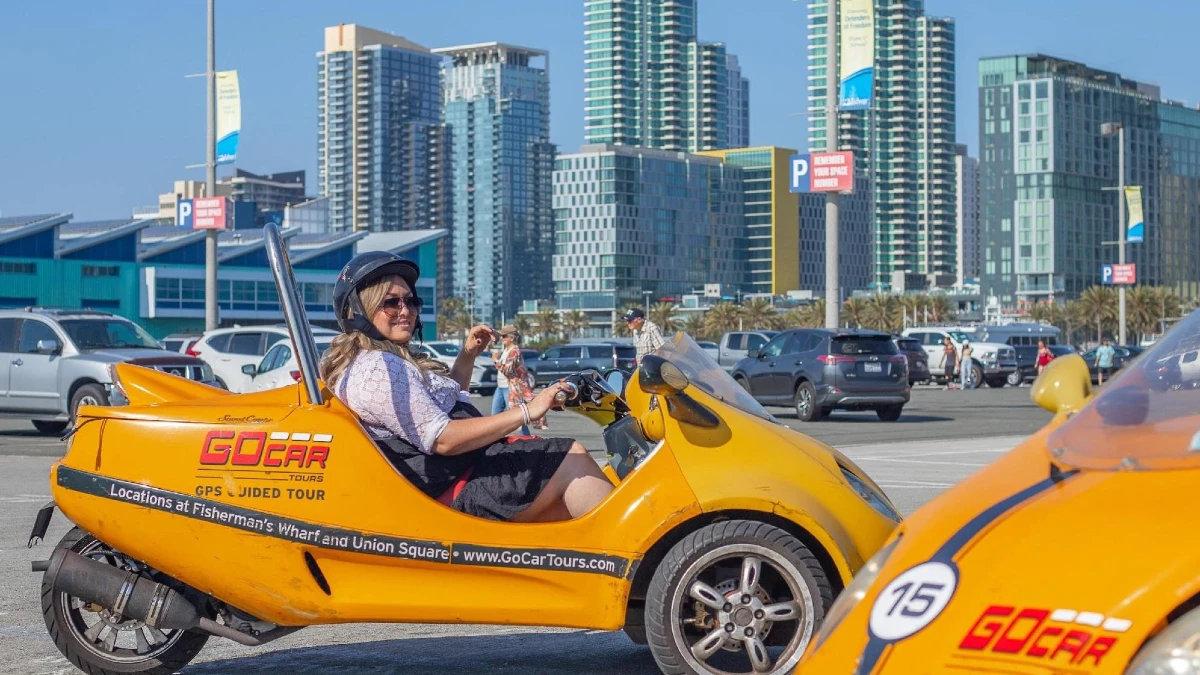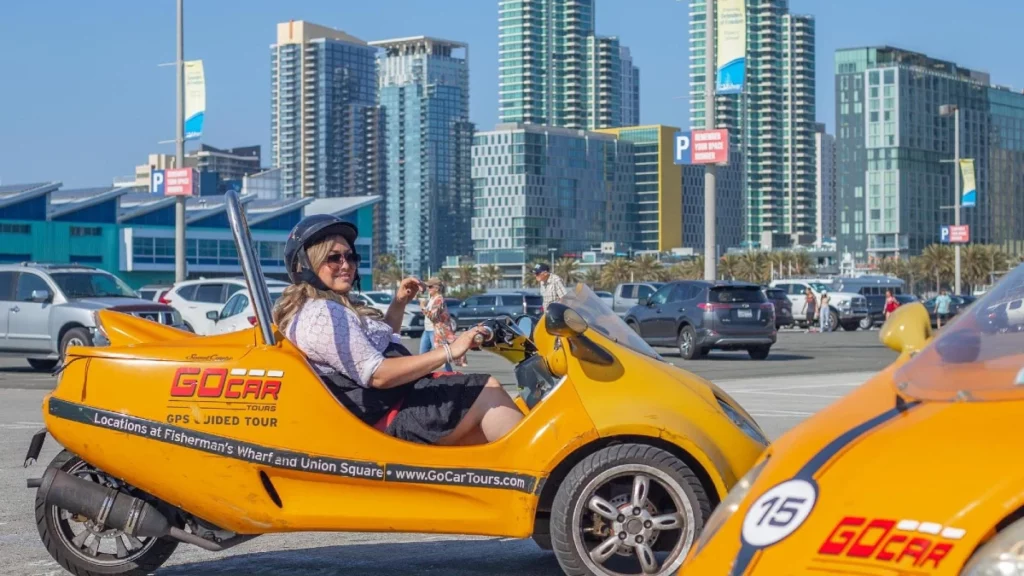 GoCar in San Diego is a special and enjoyable way to see San Diego.
It is a tiny, three-wheeled vehicle with a bright yellow exterior resembling a cross between a scooter and a car.
San Diego food tours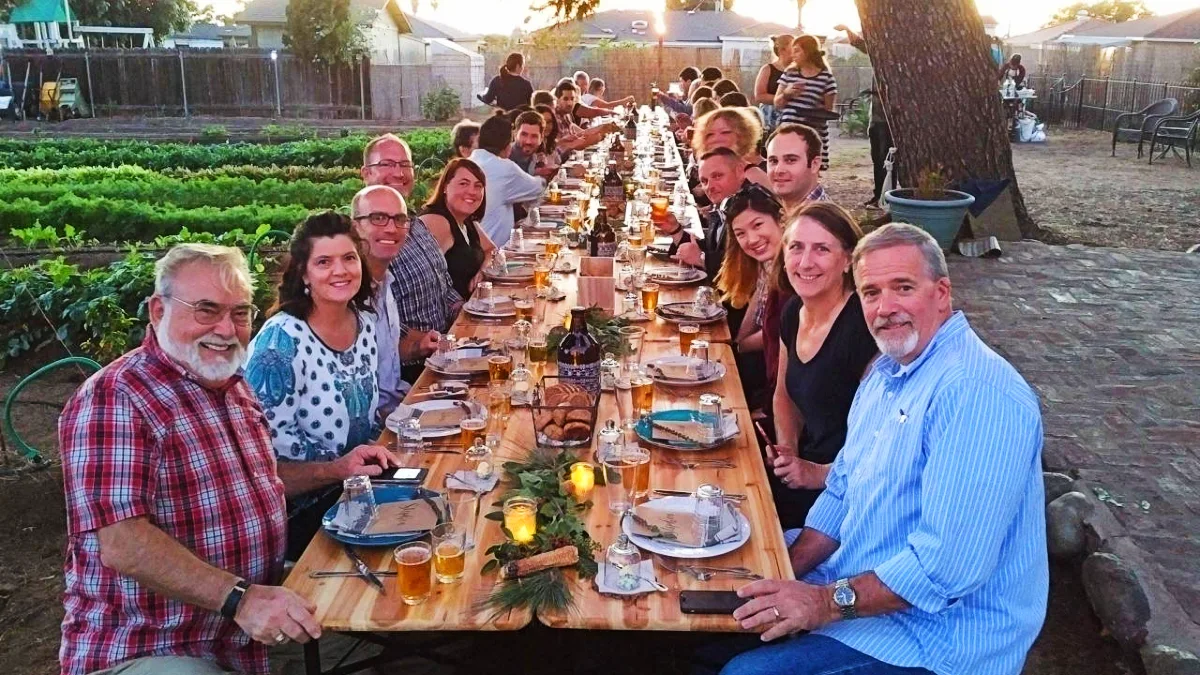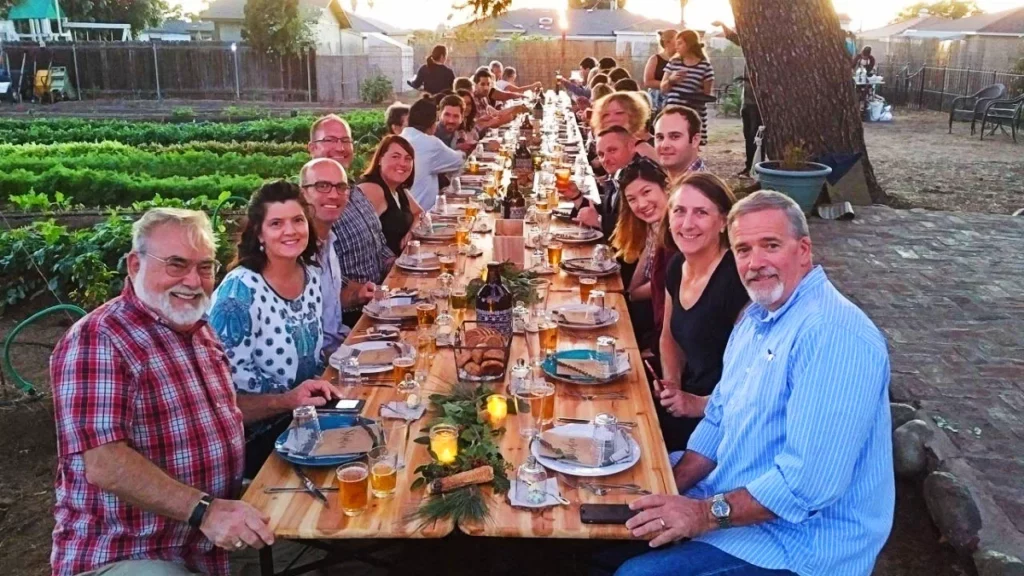 San Diego is the city most tourists visit to taste delicious food, which is why San Diego food tours are in high demand.
The variety of cuisines, dishes, and drinks that one gets to try out in this dynamic food hub is a fantastic experience.
From tasting the best wines in the wine country, Guadalupe Valley, to exploring the best eats in Gaslamp Quarter, San Diego is a paradise for those who want to experience different culinary.
# San Diego wine tours
# Dinner Cruise San Diego
# Brewery Tour in San Diego
# Food and drinks in Little Italy, San Diego
Valentine's Day in San Diego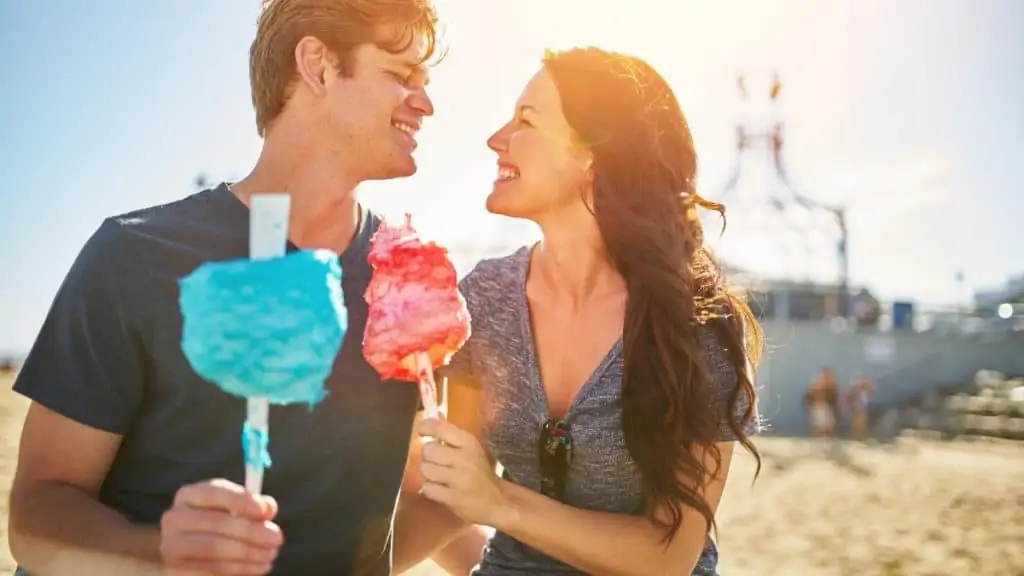 Visitors to San Diego love its harbor, beaches, cruises, food, and history, all of which make it a compelling destination for couples in love. Young and old couples, visitors, and locals alike love spending their Valentine's Day in San Diego.
Things to do in other cities