Madrid is Spain's capital and largest city.
Madrid welcomes tourists all through the year – in summer, it is a magnet for travelers seeking a laid-back, relaxing holiday, and in springtime and autumn, it welcomes those who prefer milder weather.
The city doesn't have the traditional charm of the Andalusia region or Barcelona's beauty, but this modern metropolis offers a taste of real Spain.
Packed with an impressive array of historical monuments and art museums, Madrid is constantly buzzing with activity.
Madrid's most popular tourist destinations are centrally located, making a holiday in this city much more effortless.
Discover the top tourist attractions in this beautiful city with our list of the things to do in Madrid.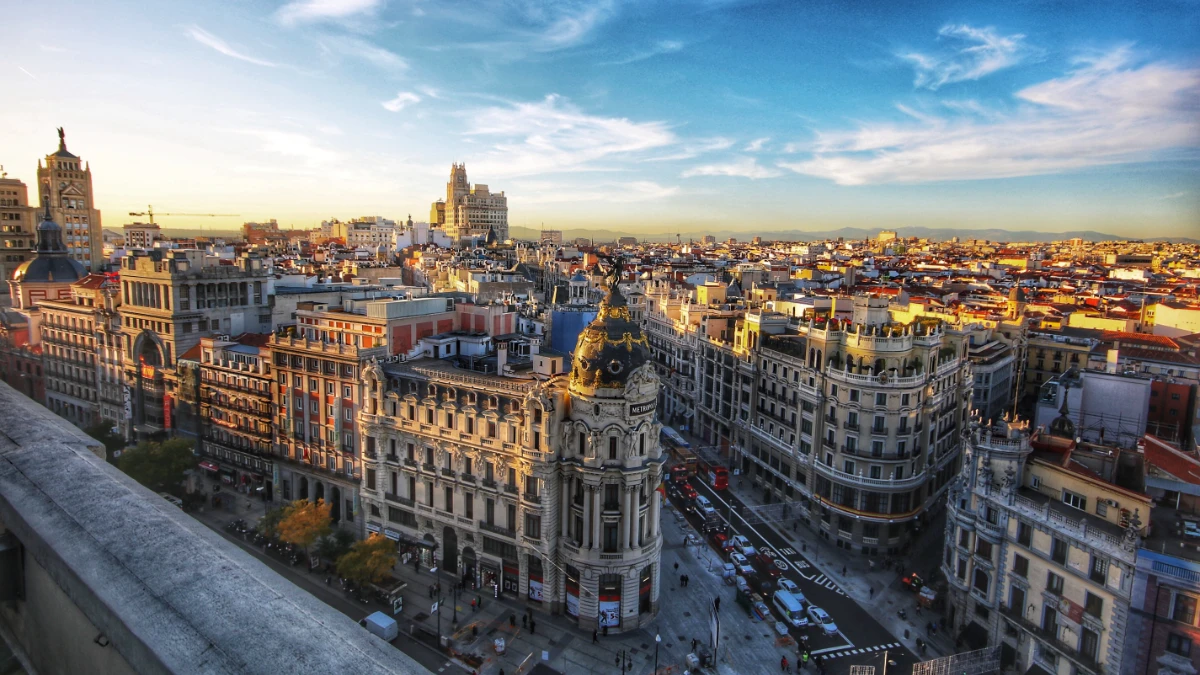 Royal Palace of Madrid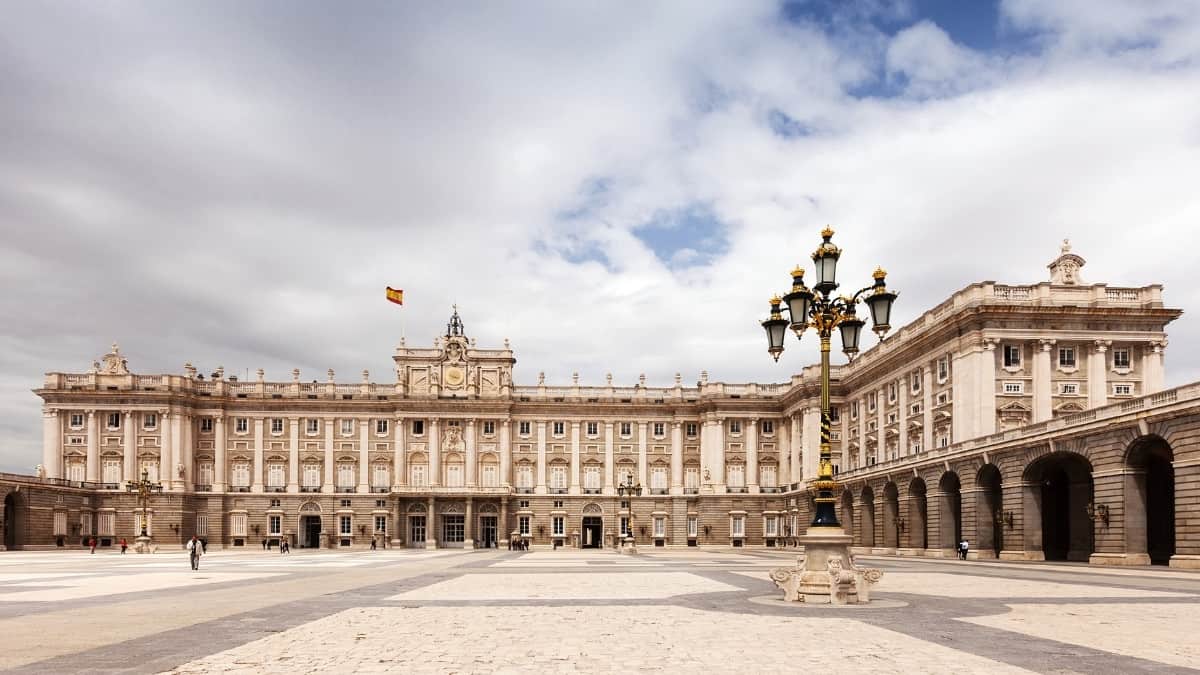 Built almost 300 years back, the Royal Palace of Madrid has 3,418 rooms and is spread over 135,000 square meters (1,450,000 sq ft).
Almost 2 million tourists explore the official residence of the Spanish royal family every year.
Santiago Bernabeu Stadium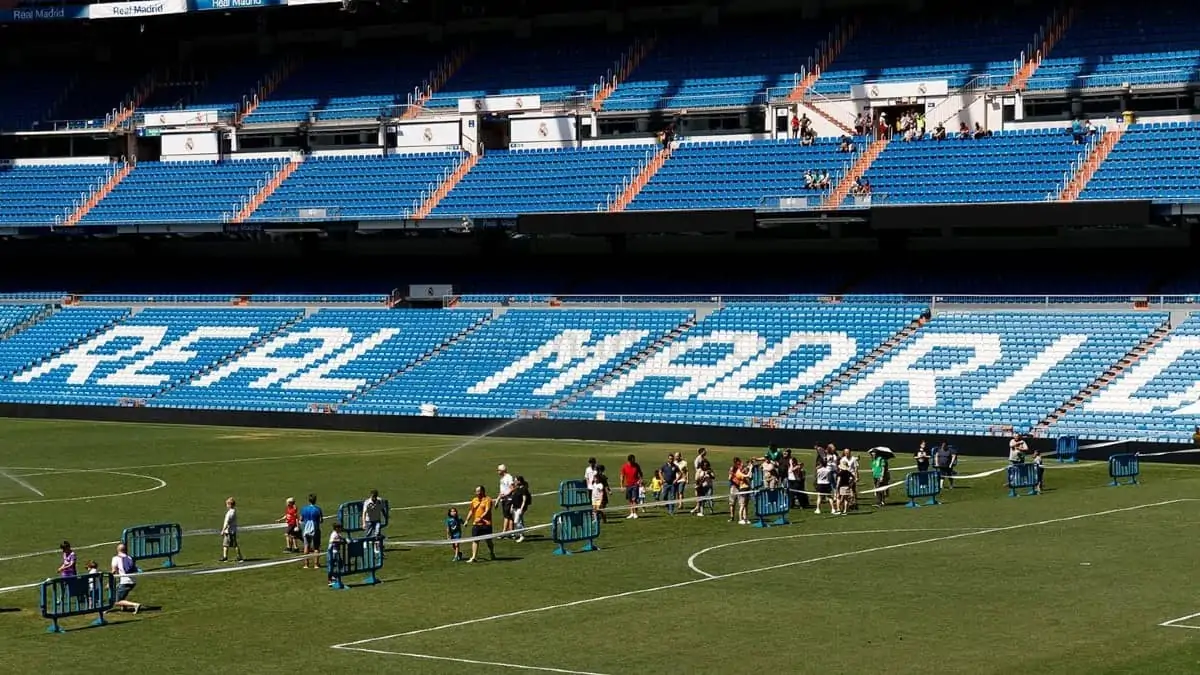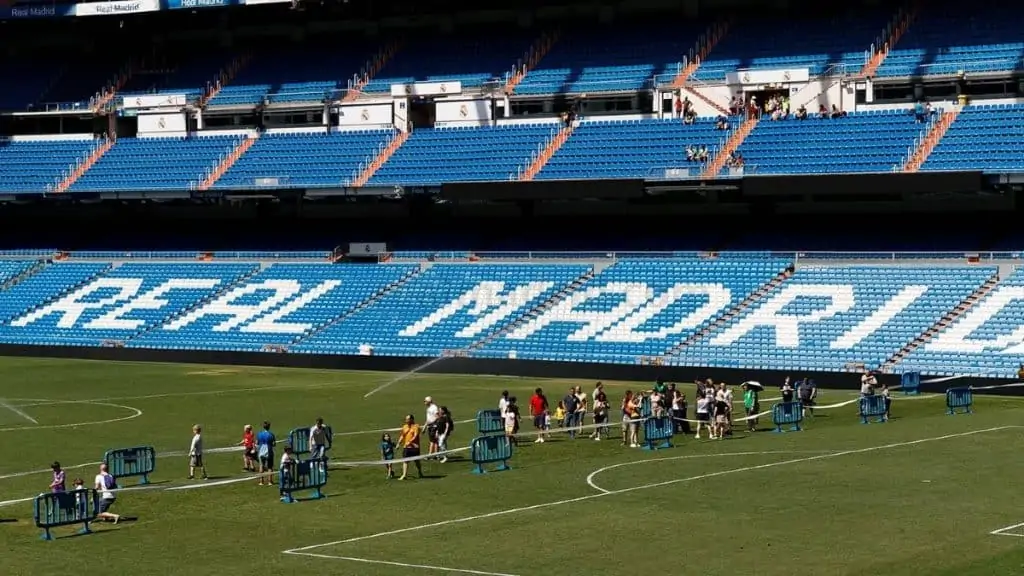 Santiago Bernabeu Stadium is the home of Real Madrid, the most fantastic football club of the 20th century.
More than one million tourists take a tour of Santiago Bernabeu in Madrid every year.
Prado Museum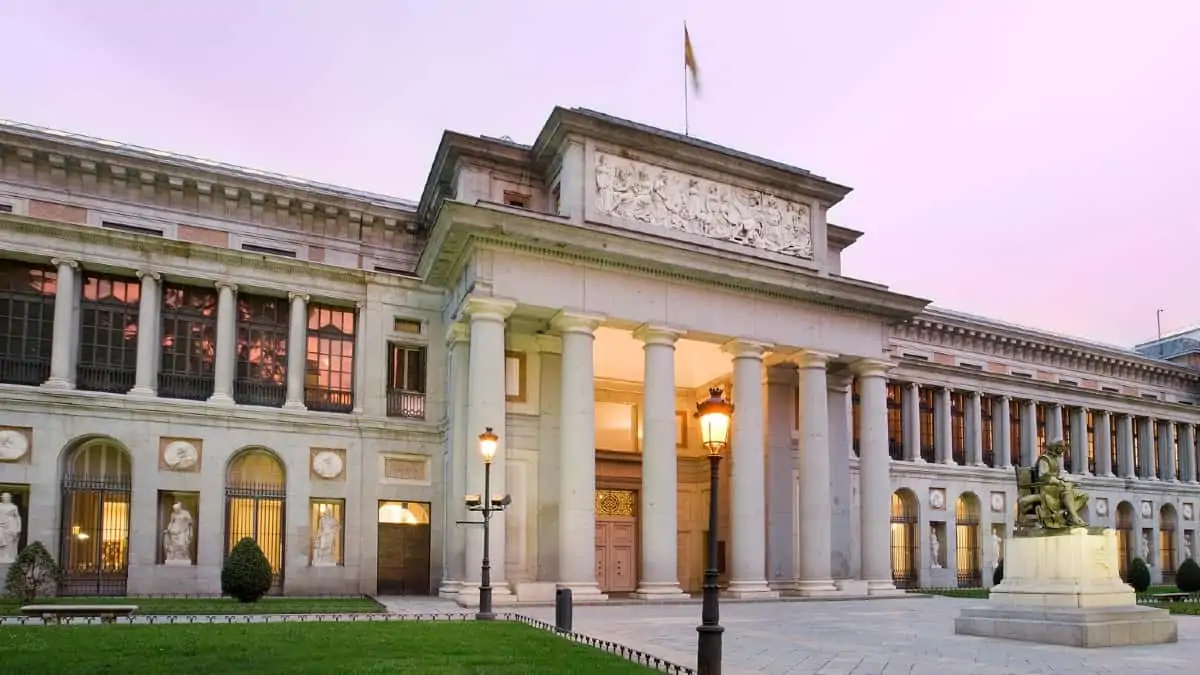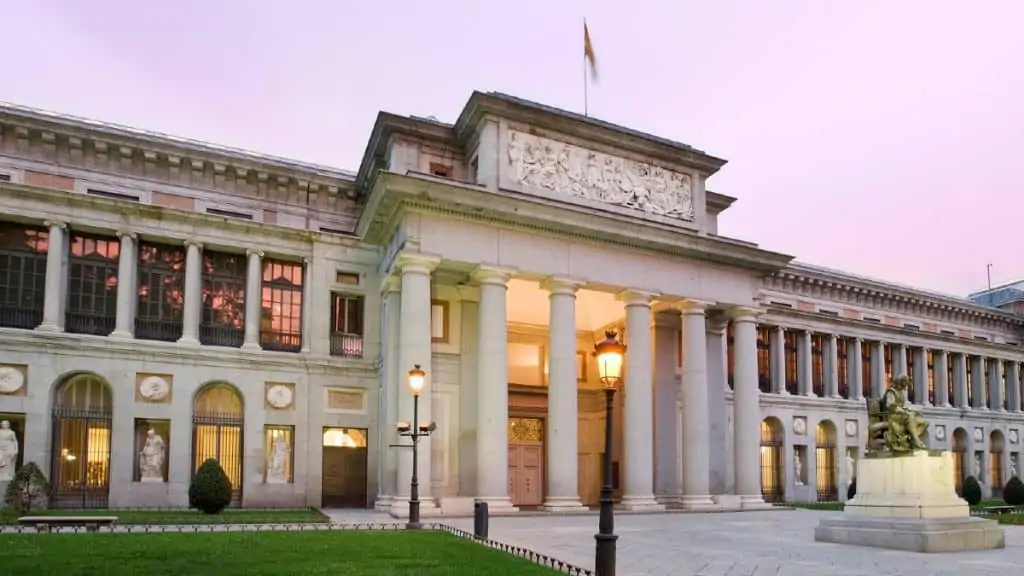 Prado Museum exhibits the best Spanish, French, Flemish, and Italian paintings, besides thousands of drawings, prints, and sculptures.
It is Spain's answer to world-class art Museums such as The Louvre, the Vatican Museums, The Met, etc.
Reina Sofia Museum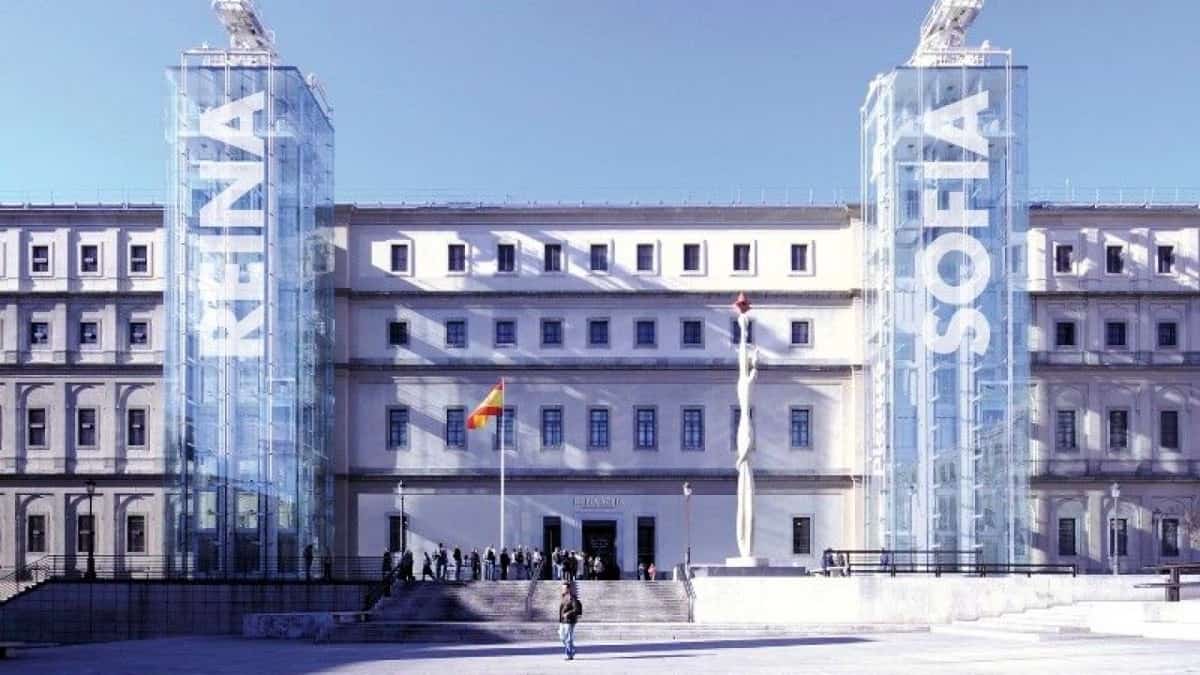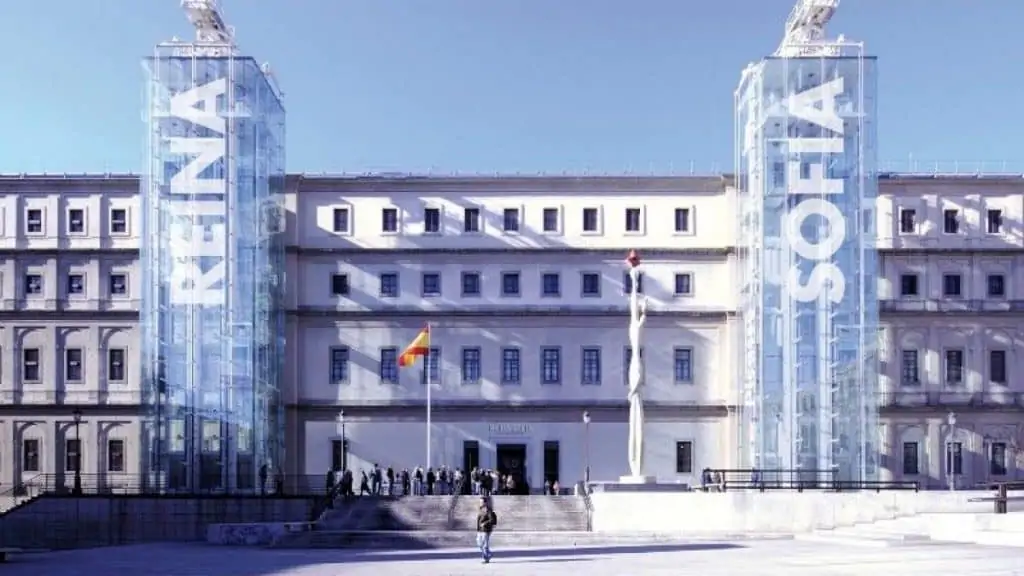 Reina Sofia Museum is a massive collection of modern and contemporary art.
It boasts of masterpieces by artists such as Pablo Picasso, Joan Miro, Dali, Angeles Santos, etc and is ideal getaway for both art lovers and casual visitors.
Thyssen Museum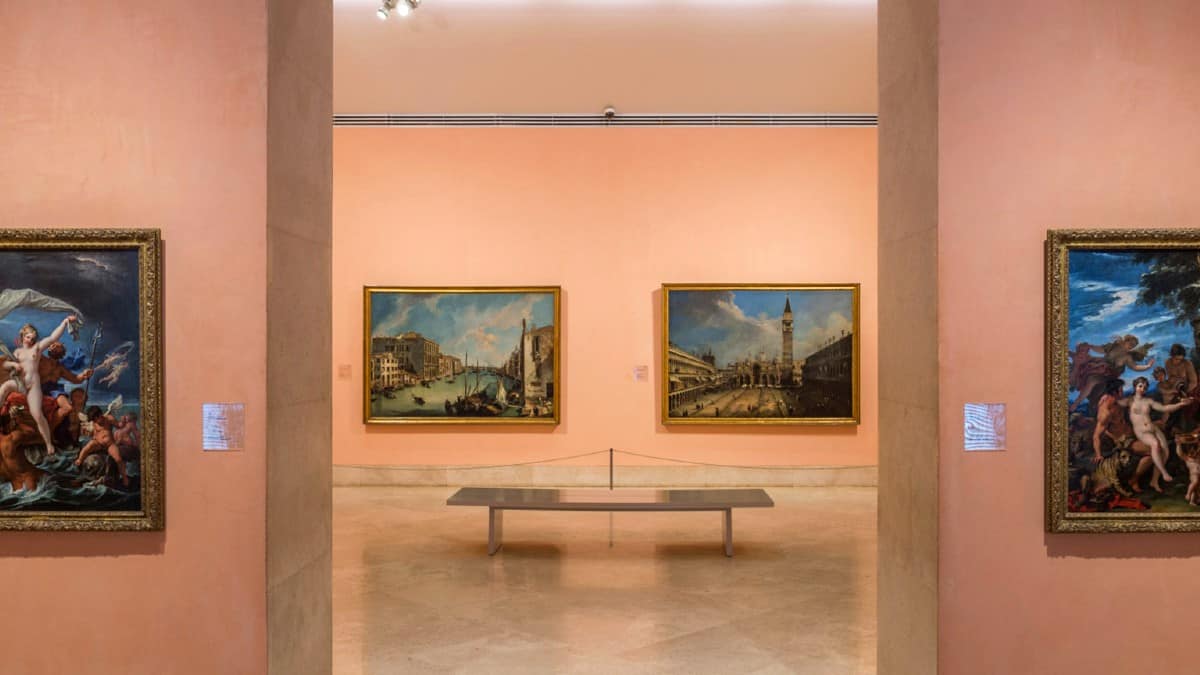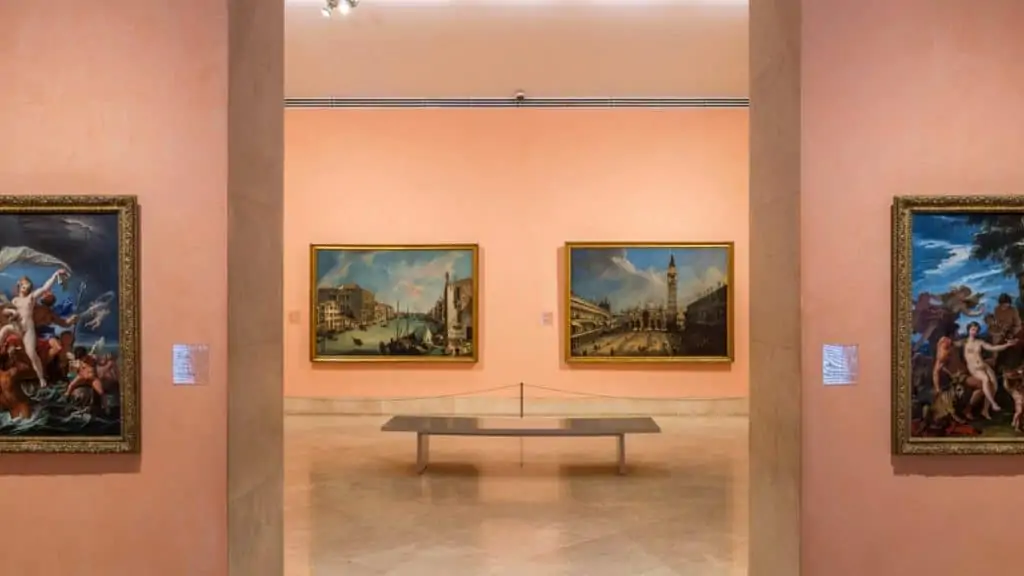 Thyssen Bornemisza Museum in Madrid is one of the most extraordinary private collections of art in the world.
Second only to the royal family's collection in England.
Thyssen Museum's collection of over 1500 pieces of art consists of old masters, painters of the early 1900s, and recent artists.
El Escorial Monastery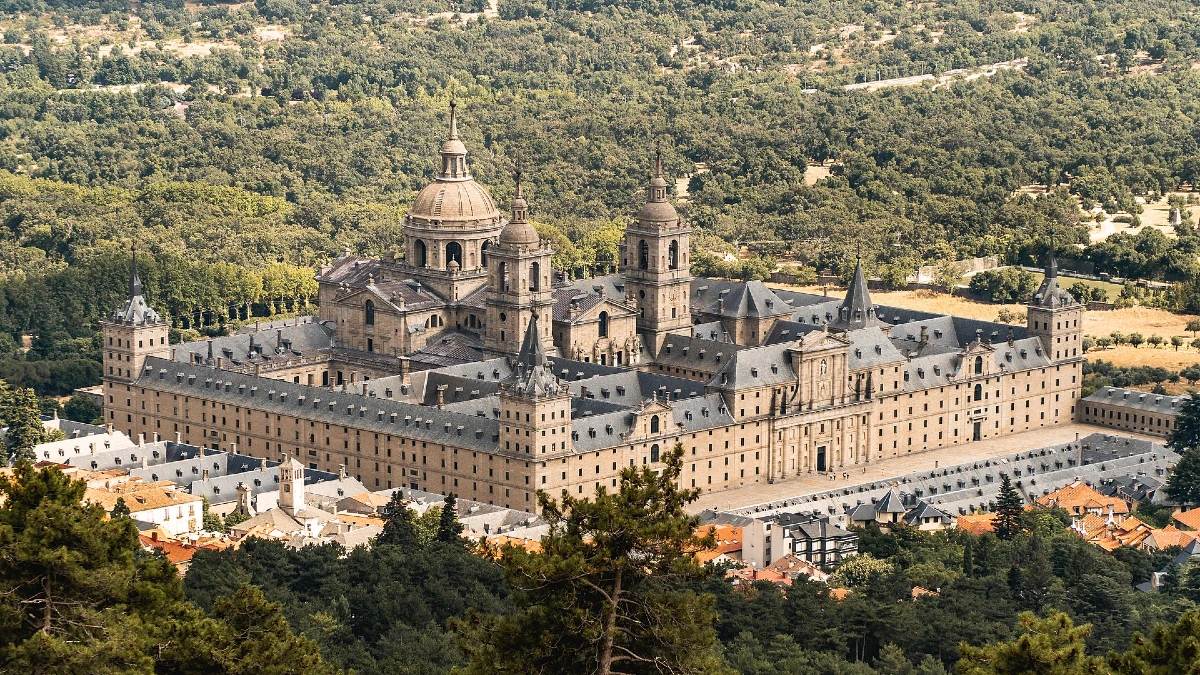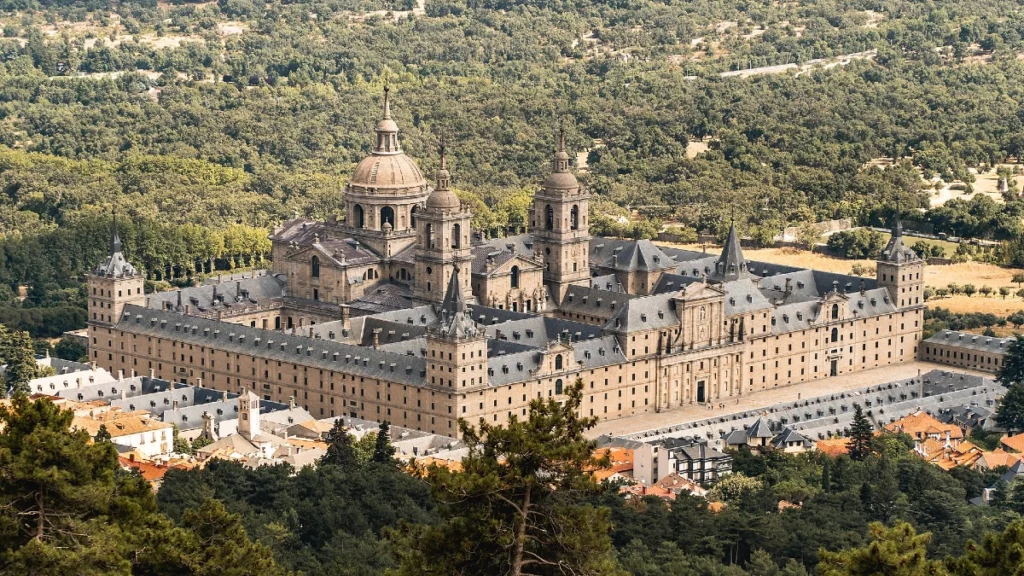 El Escorial Monastery, or the Royal Site of San Lorenzo de El Escorial, is the byproduct of the Spanish Renaissance that initially served as a monarchial residence.
Perched on the foothills of Mount Abantos in the Sierra de Guadarrama, this incredible architectural monument is a true beauty.
La Cueva de Lola Flamenco Show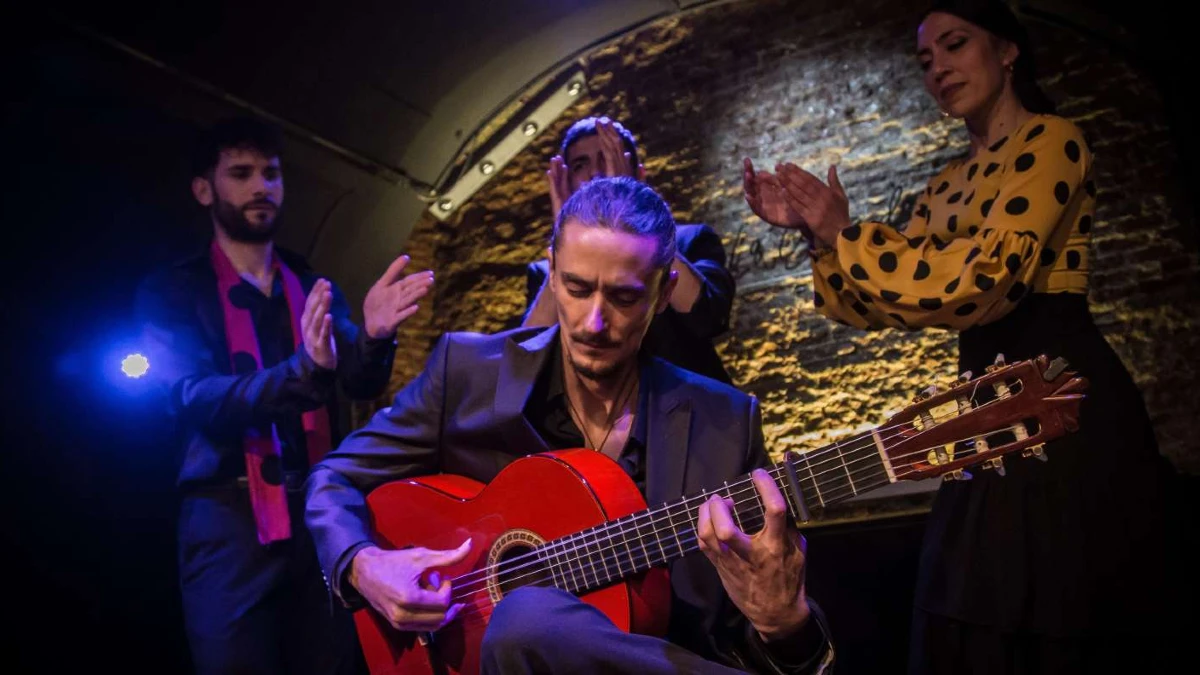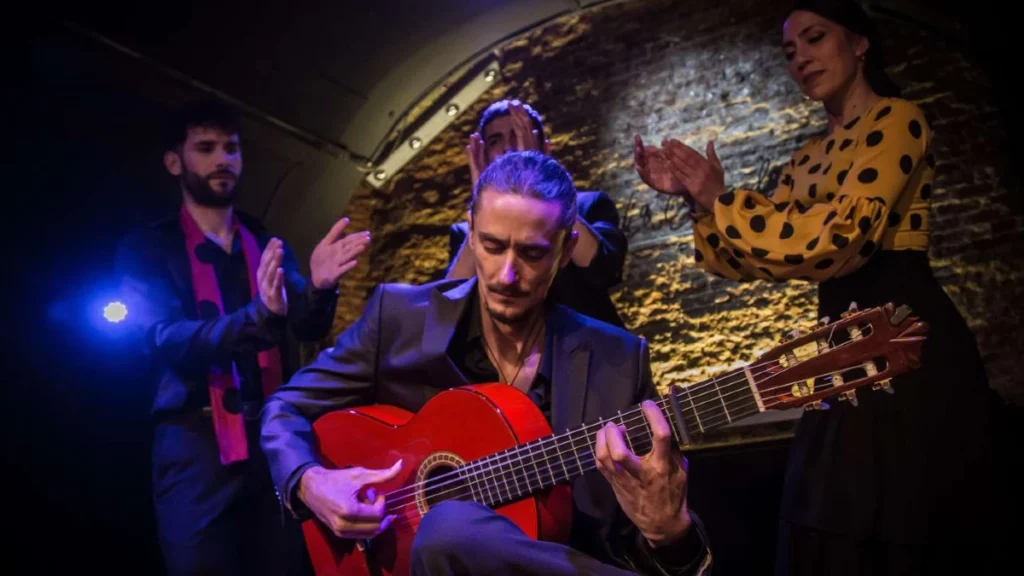 At La Cueva de Lola Flamenco Show, enjoy a power-packed performance by renowned artists who skillfully blend dance and music, keeping the traditional art form alive.
Flamenco is a beautiful art form comprising three elements–singing, dancing, and guitar playing and trust us, it is as lively as it sounds.
Tablao Torres Bermejas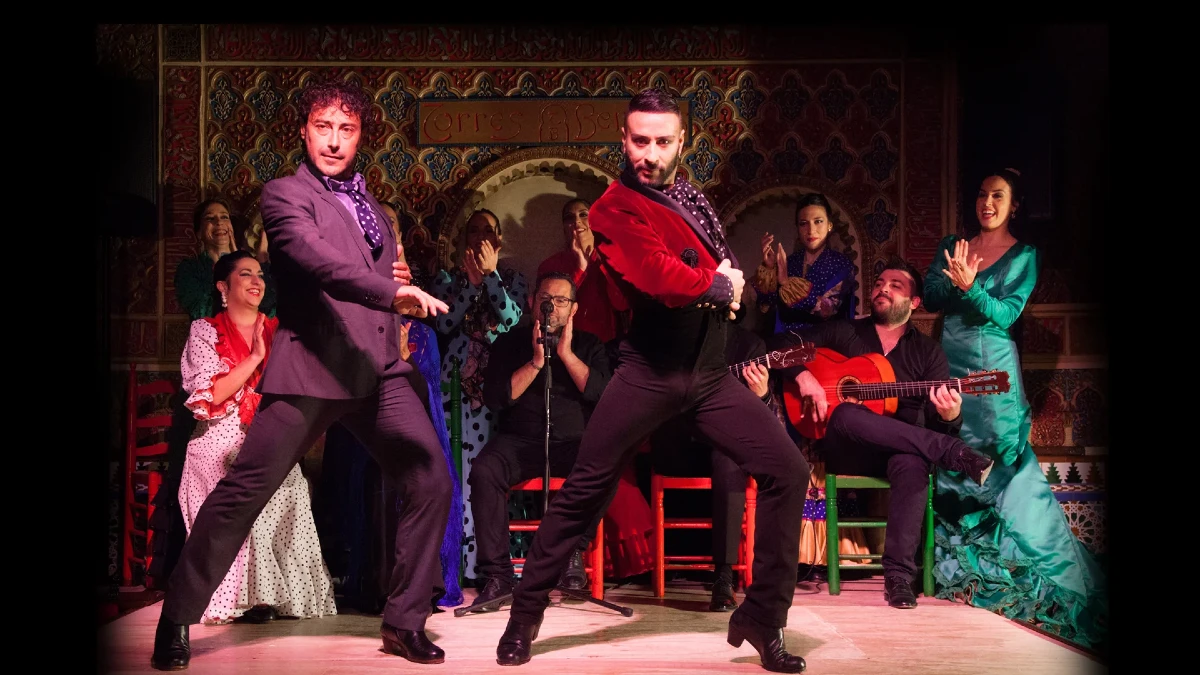 Tablao Torres Bermejas is renowned for its intimate setting, great artists, and timeless ambiance, and it guarantees to immerse you in this mesmerizing art form's heart and soul.
Any fan wanting an authentic and amazing flamenco experience must take a pilgrimage to the "Cathedral of Flamenco" in Madrid, Tablao Torres Bermejas.
Tablao Las Carboneras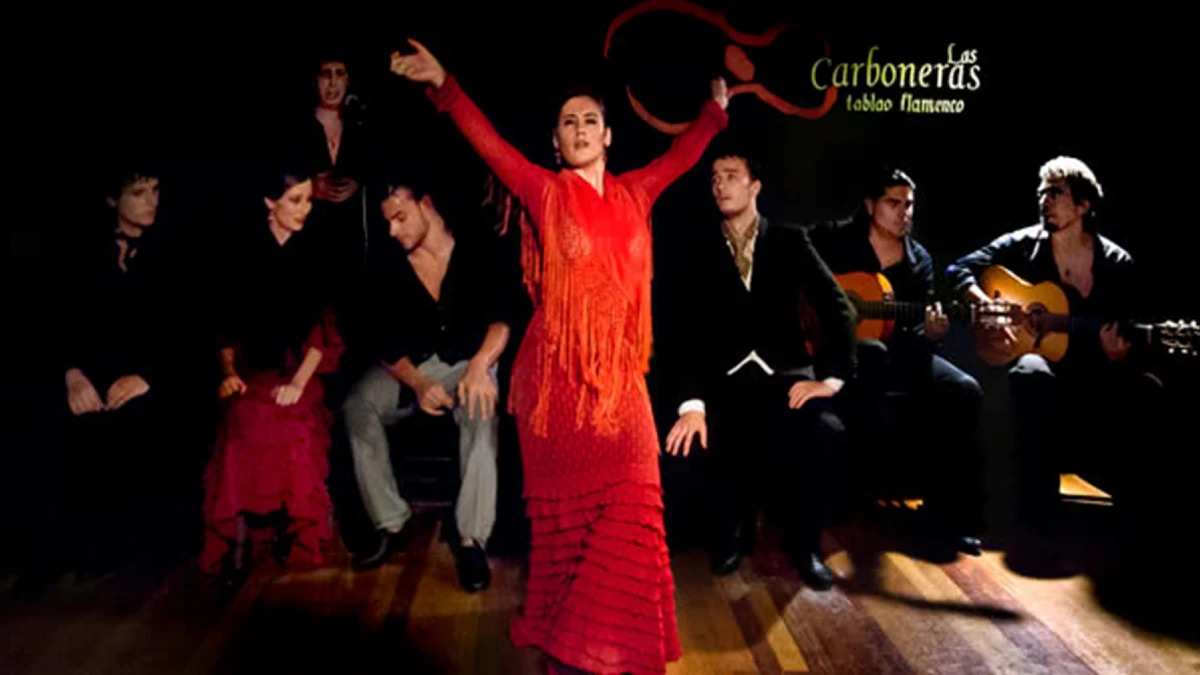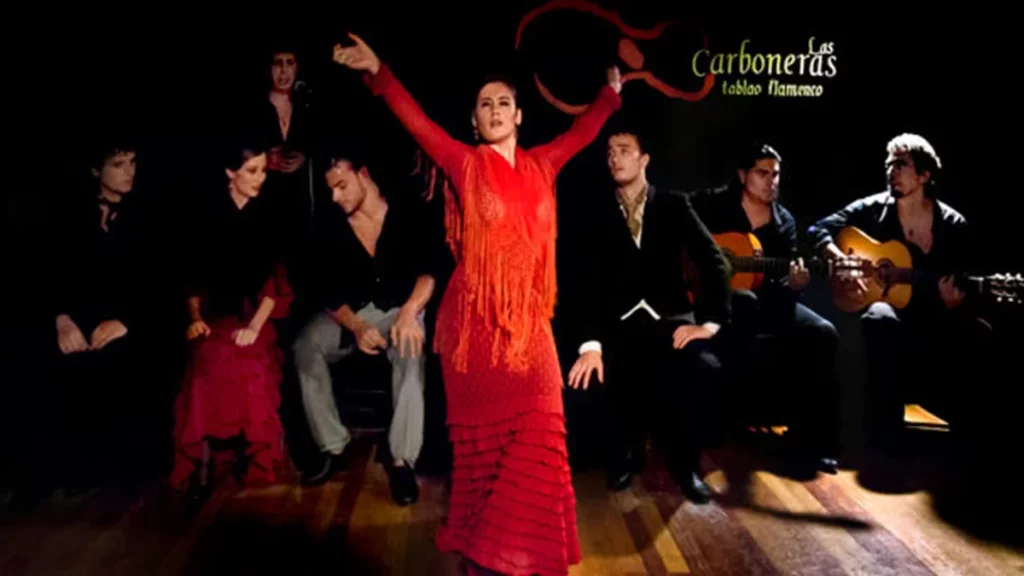 Tablao Las Carboneras hosts some of the most talented Flamenco artists in the country.
From renowned guitarists who skillfully pluck the strings to expressive singers who evoke raw emotions and extraordinary dancers who stomp their feet with fiery energy, the performers will transport you to the heart of Andalusia, the birthplace of Flamenco.
Emociones Live Flamenco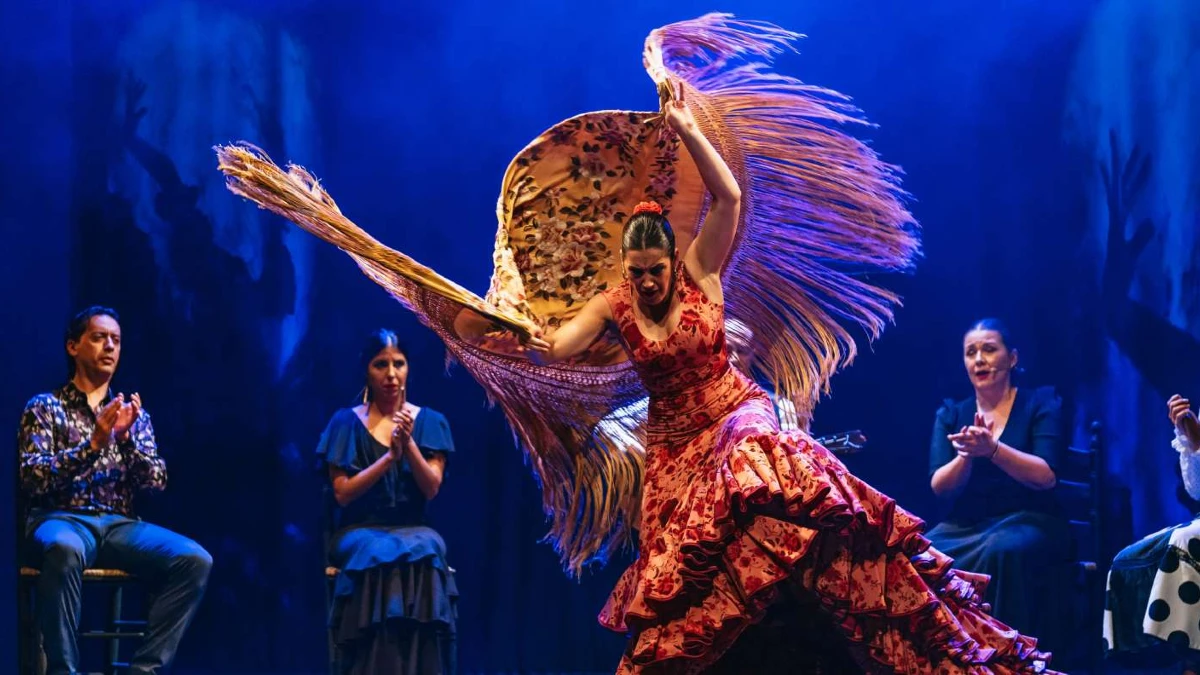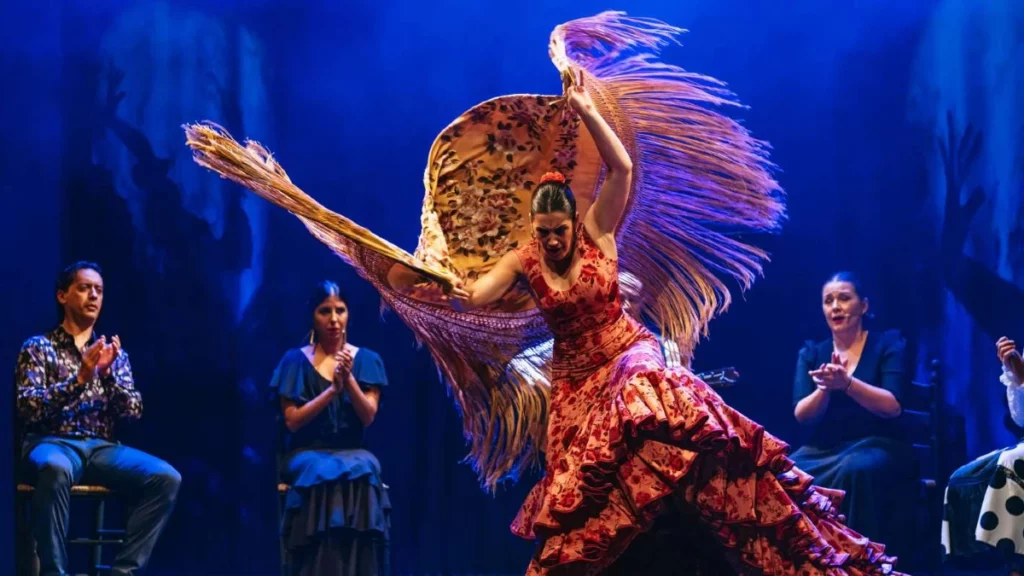 Emociones Live Flamenco Madrid attracts many visitors, and for good reason, because it offers an authentic flamenco experience in a stunning setting.
The shows at the Teatro Flamenco are performed by some of the best flamenco artists in Spain.
Metropolitano Stadium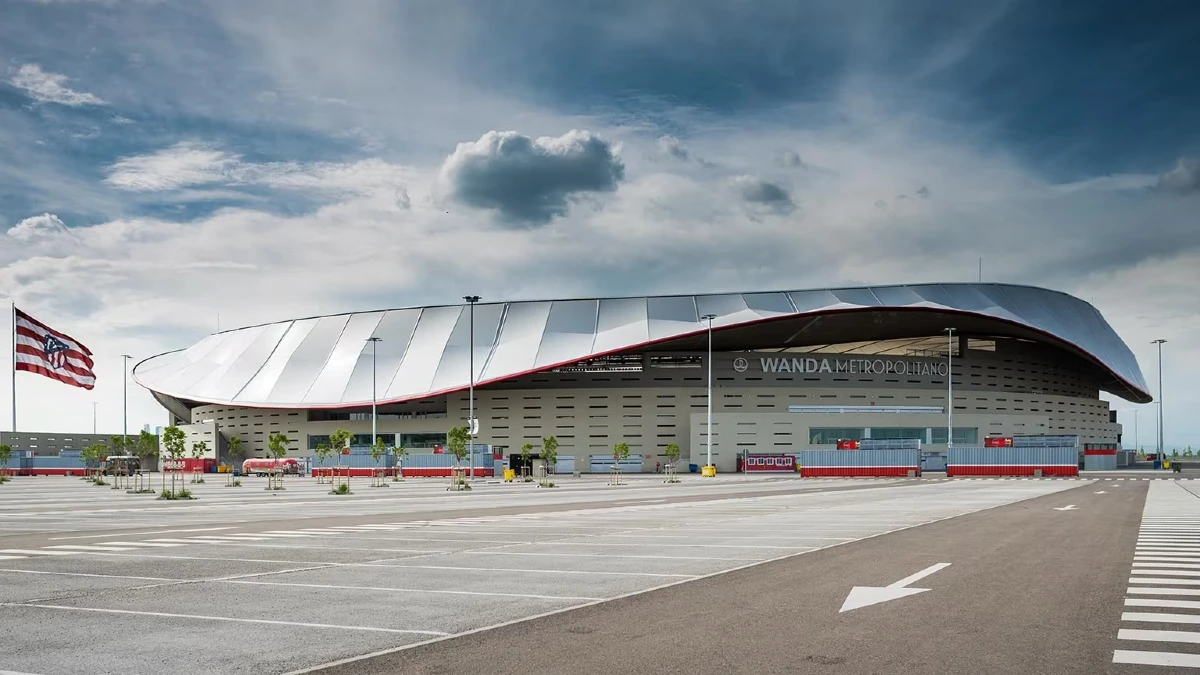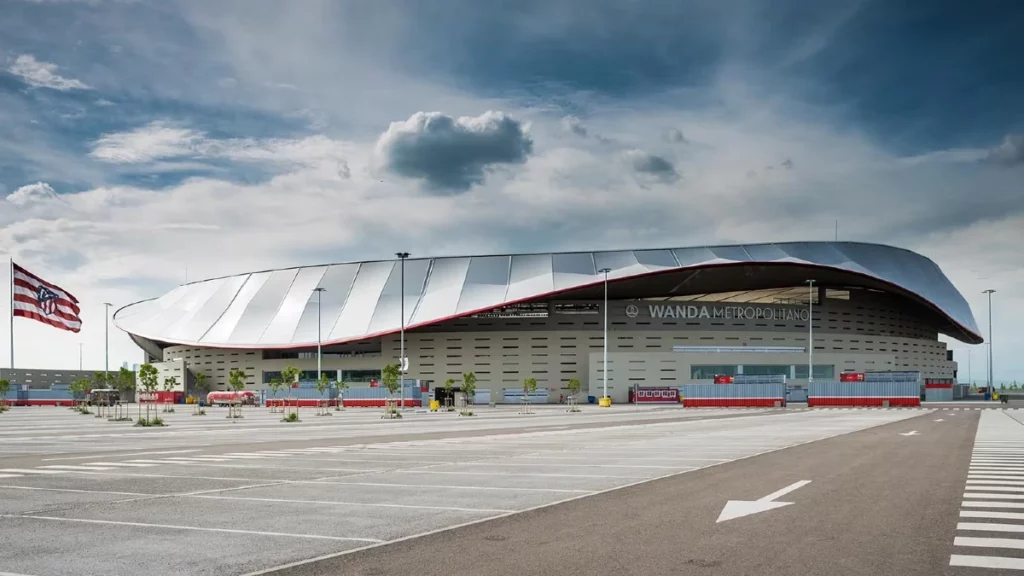 Metropolitano Stadium is located in the Rosas neighborhood, in the San Blas-Canillejas district, Madrid.
In 2017, the club introduced the world to its new home ground, the Wanda Metropoliano, now known as Civitas Metropolitano or Metropolitano Stadium.
Liria Palace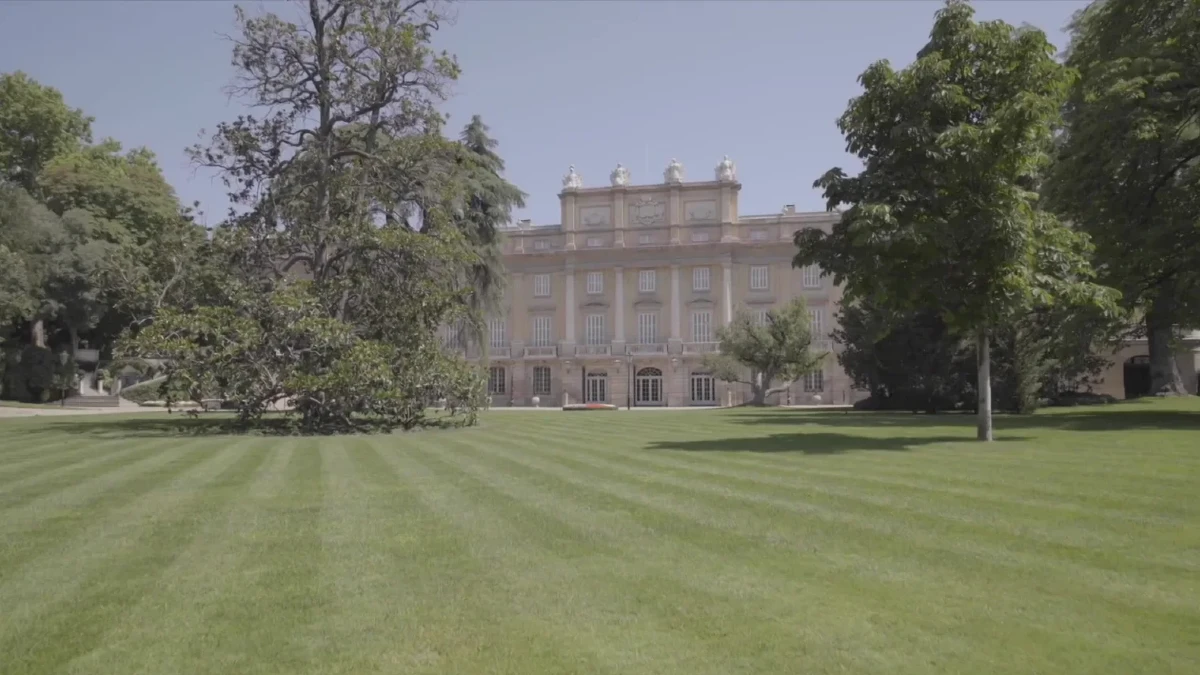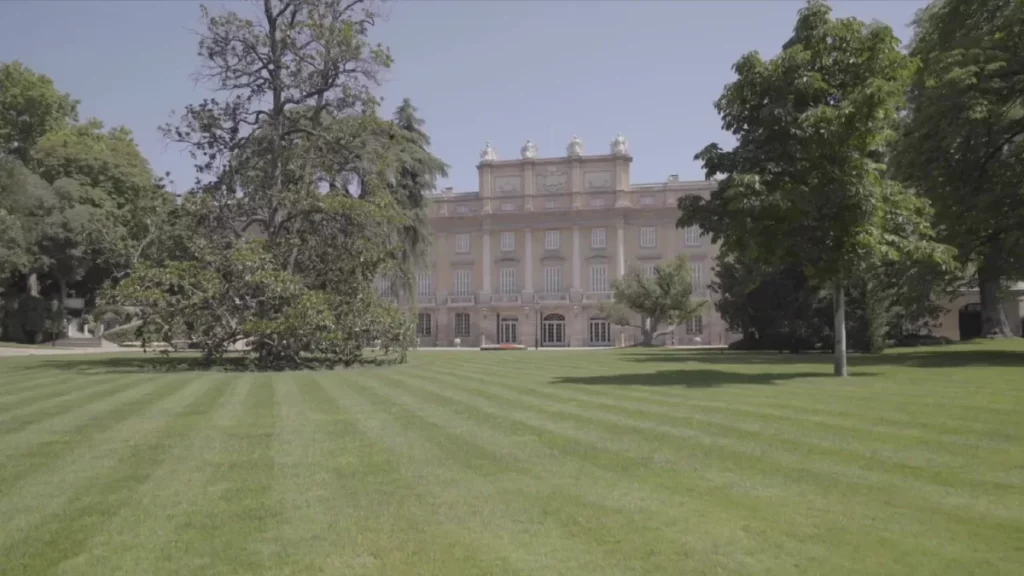 Liria Palace in Madrid, Spain, is an exquisite and historically significant architectural gem.
It is one of the city's most notable landmarks and is renowned for its grandeur, historical importance, and impressive art collection.
The palace has served as the residence of the House of Alba, one of the oldest and most influential noble families in Spain.
Madrid Fly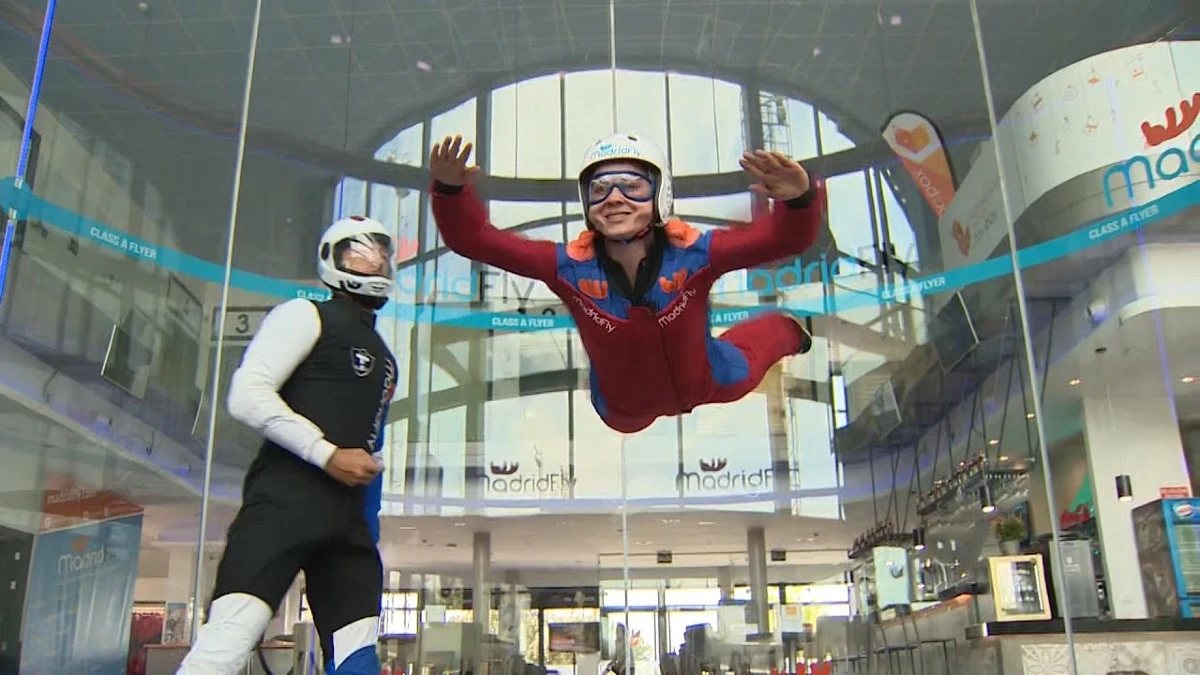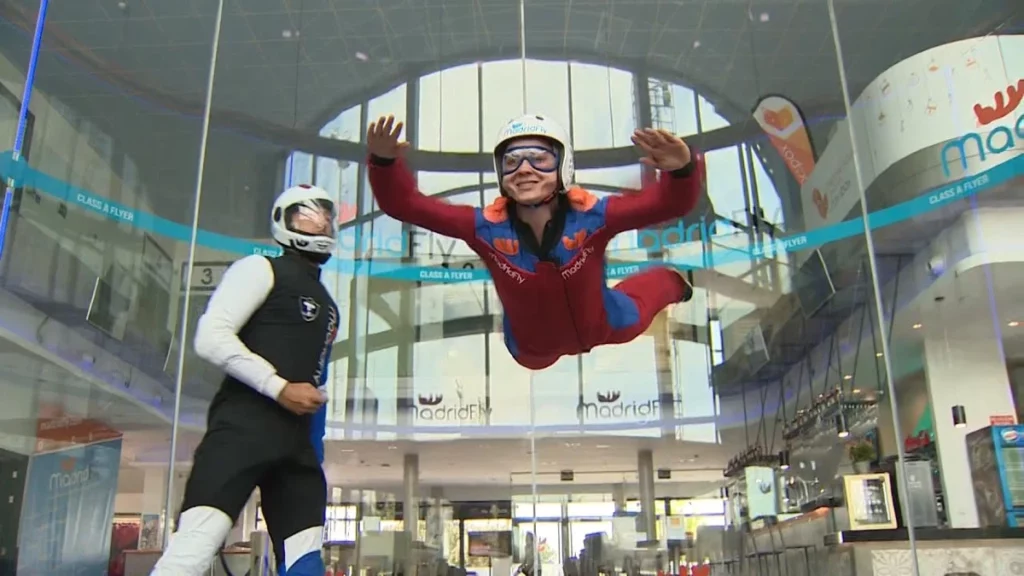 Madrid Fly is the largest indoor skydiving wind tunnel in Europe where children can experience a freefall without the need to jump out of an airplane.
The wind tunnel at Madrid Fly measures a whopping 4.6 meters (15 feet) in diameter and 18 meters (52 feet) in height, generating wind speeds of up to 300 km/h (186 miles/h).
IKONO Madrid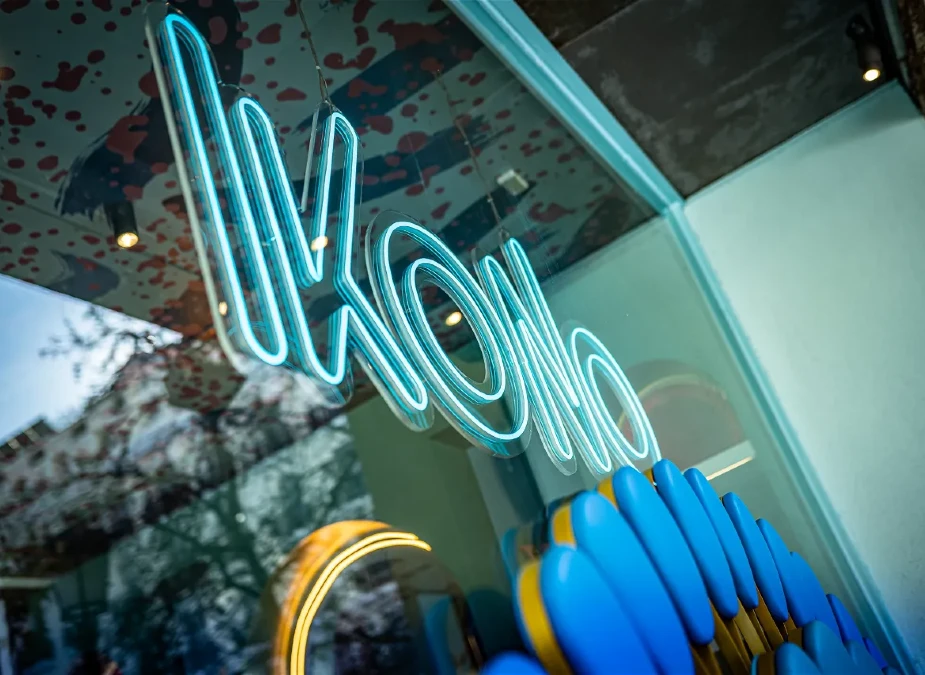 IKONO Madrid is an extraordinary destination that transcends traditional art galleries and museums.
It is an immersive experience that merges art, technology, and creativity to transport visitors into a realm of boundless imagination.
Café Ziryab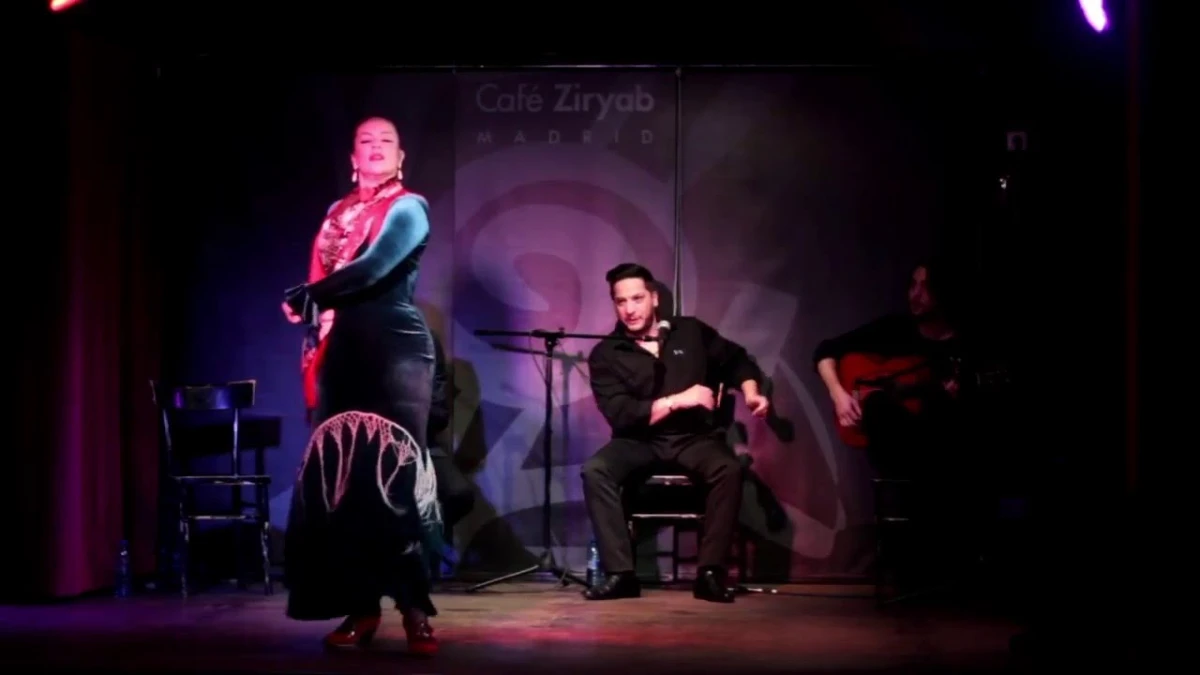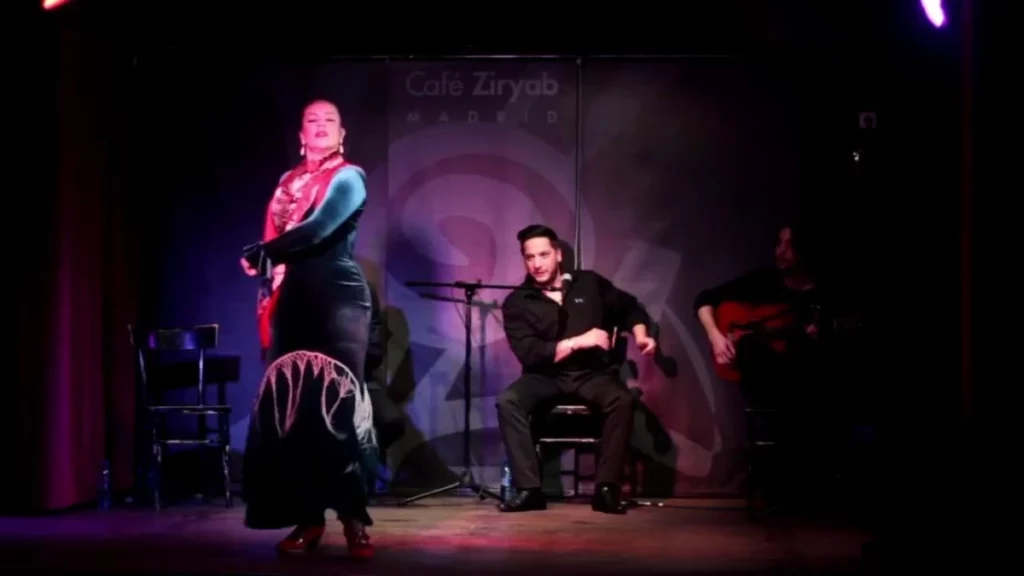 Café Ziryab is one of the best tablaos in Madrid to watch live flamenco shows.
Learn about stories of despair, love, and loneliness from artists through their music.
Flamenco Tablao Las Tablas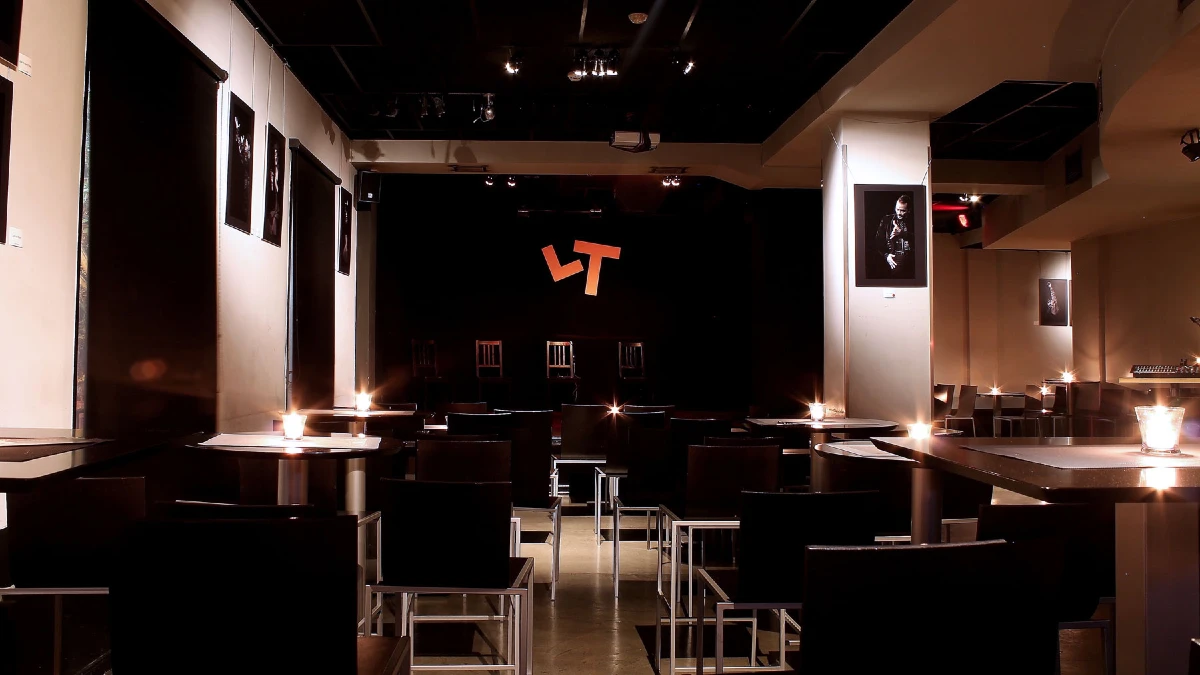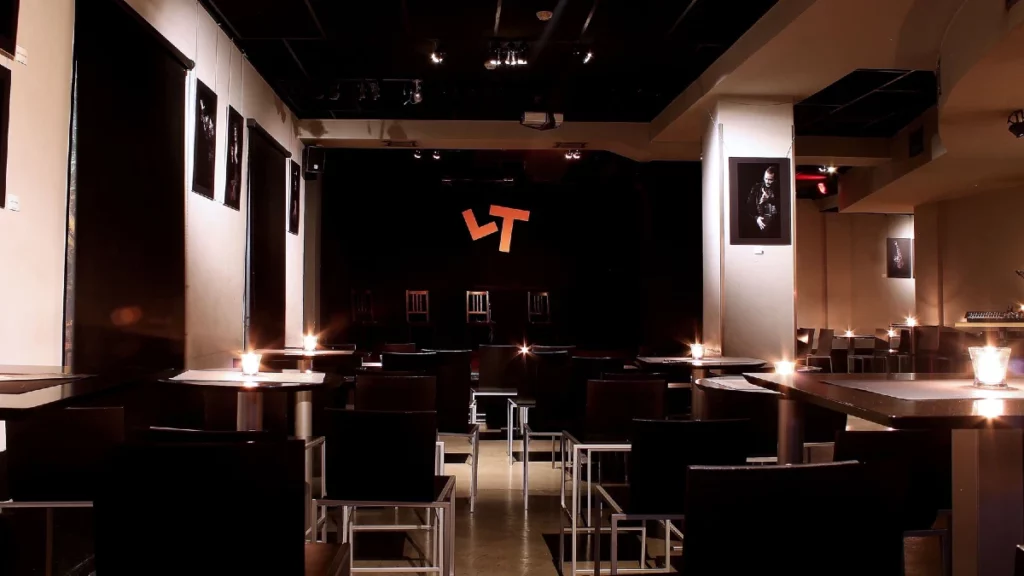 At Flamenco Tablao Las Tablas, a renowned venue in the heart of Madrid, Spain, you can witness an unforgettable flamenco show that will transport you in the depths of Spanish culture and tradition.
Flamenco, a dance form deeply rooted in Andalusian heritage, has captivated audiences worldwide with its intense emotions, intricate footwork, and haunting melodies.
Centro Cultural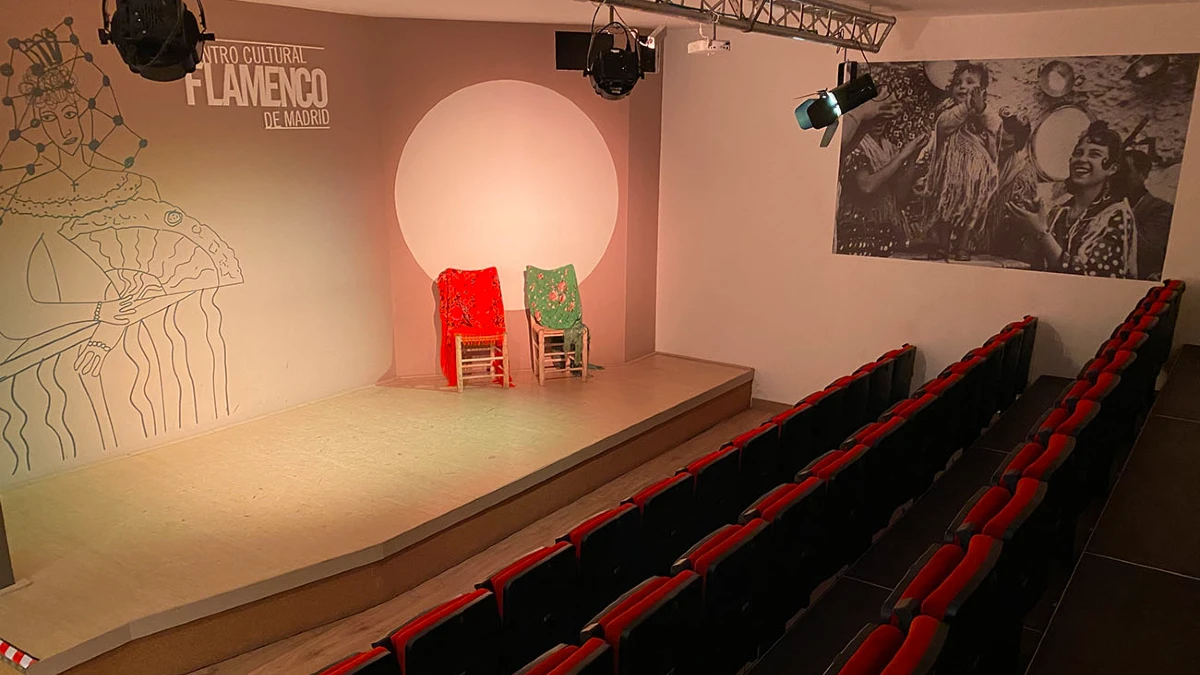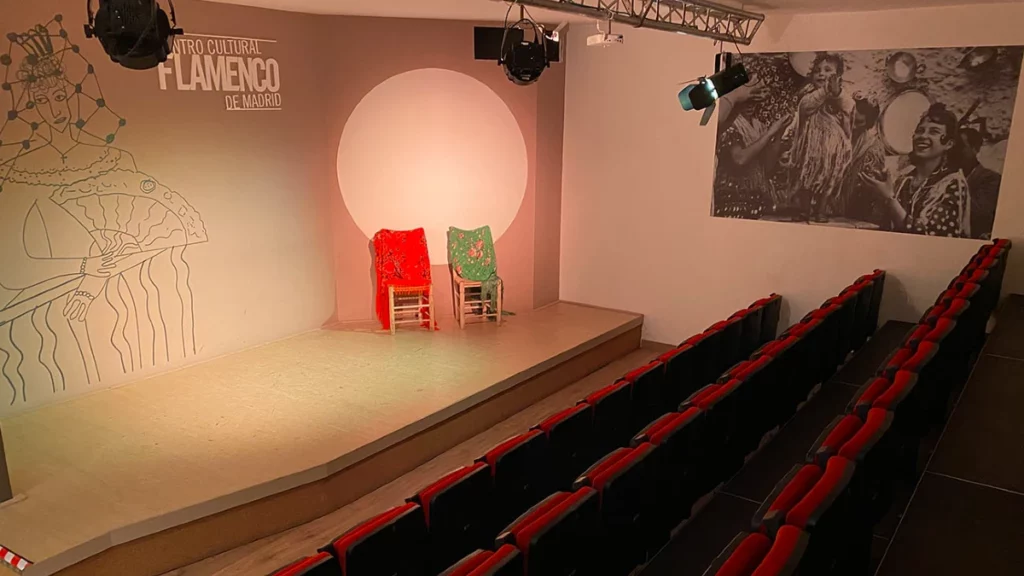 Centro Cultural is a theater that opened in 2019 for flamenco artists and audiences.
Be prepared to be astounded by the sharp turns of flamboyant dancers and the skillful maneuvering of the pitch by singers.
Royal Academy of Fine Arts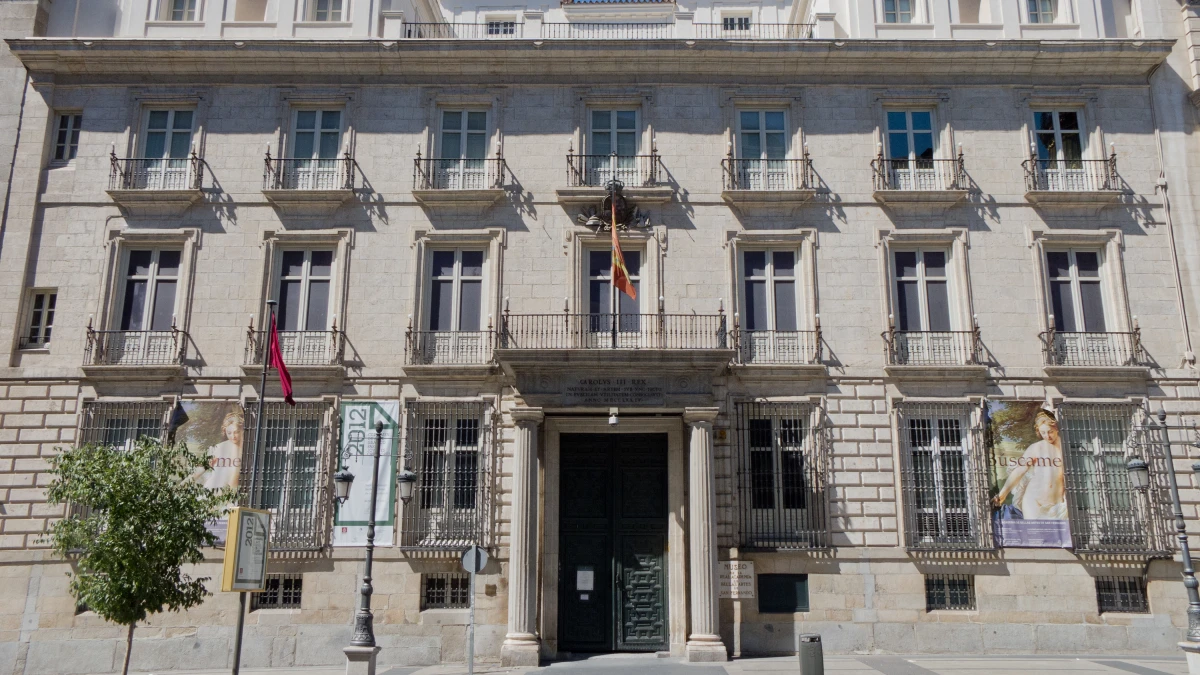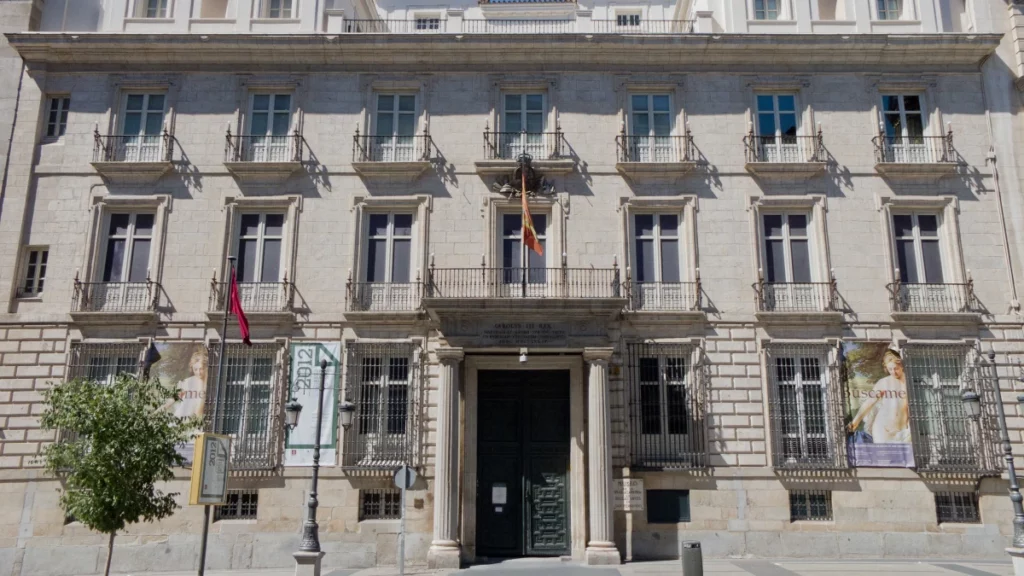 Royal Academy of Fine Arts, San Fernando, is a prestigious art institution in Madrid, Spain. The fine arts academy was established in 1752 by King Ferdinand VI and is considered one of the oldest and most prestigious in the country.
The academy's establishment was driven by a desire to promote the development and education of artists in Spain. Initially, its primary focus was painting, sculpture, and architecture, reflecting the traditional fine art disciplines.
Fundación MAPFRE Museum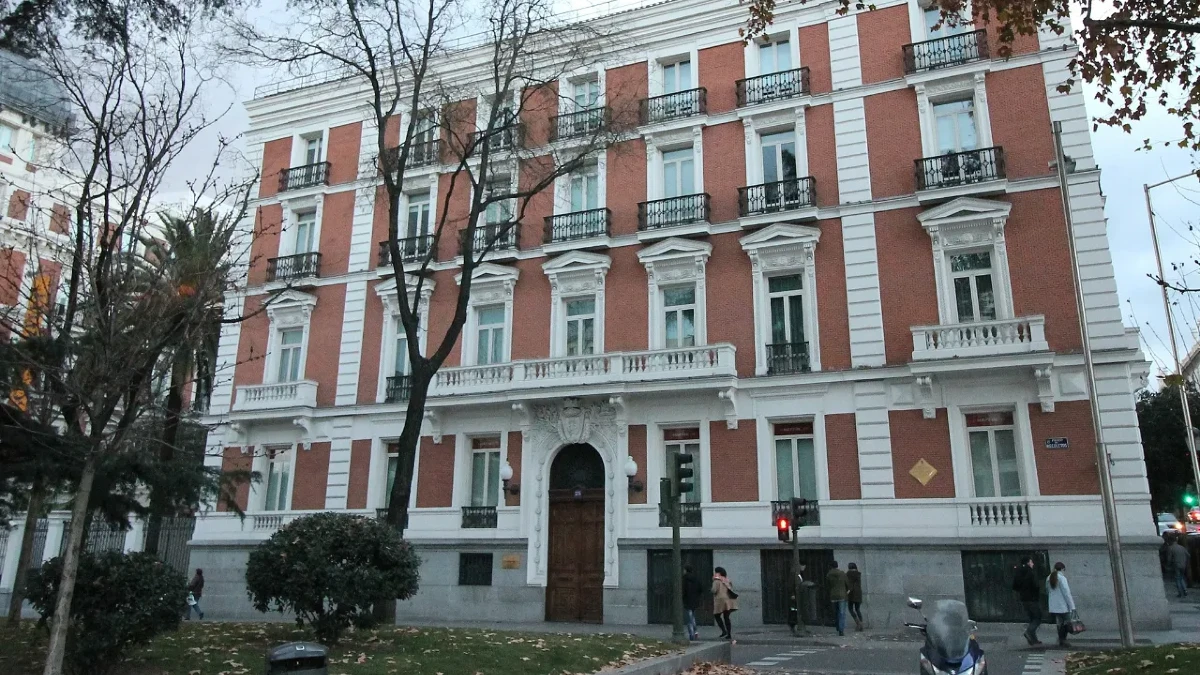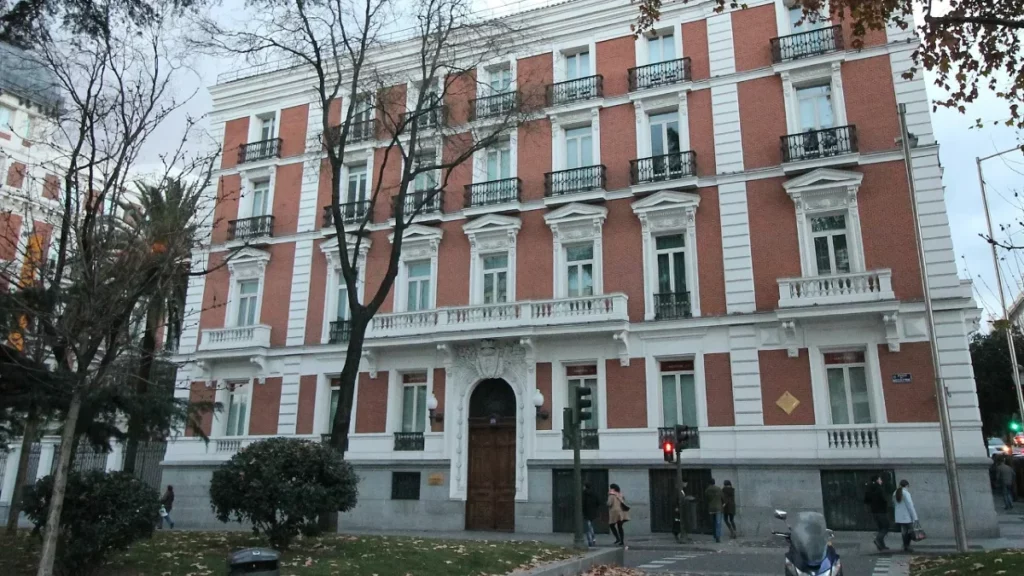 Fundación MAPFRE Museum in Madrid is one of the prime jewels in the city's glittering lineup of world-class art establishments, driven by the non-profit organization of the same name.
With its impressive collection of artworks spanning various periods and movements, this destination is on the bucket list of everyone seeking to delve into the beauty and diversity of artistic expression.
Museum of Illusions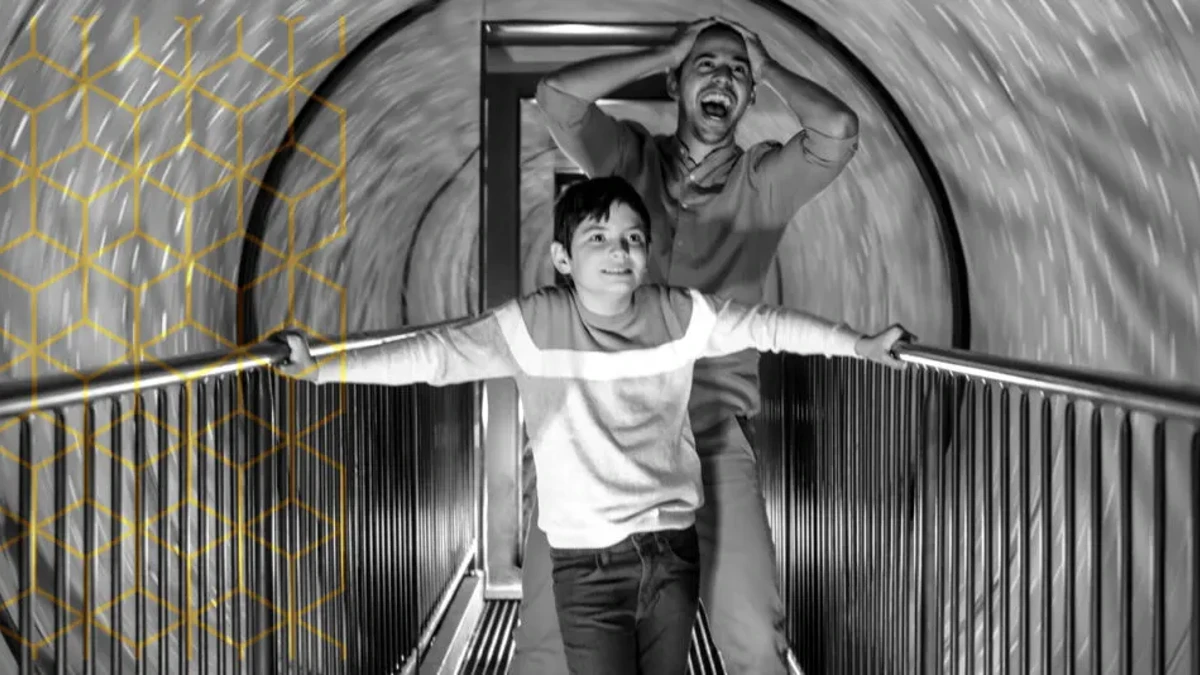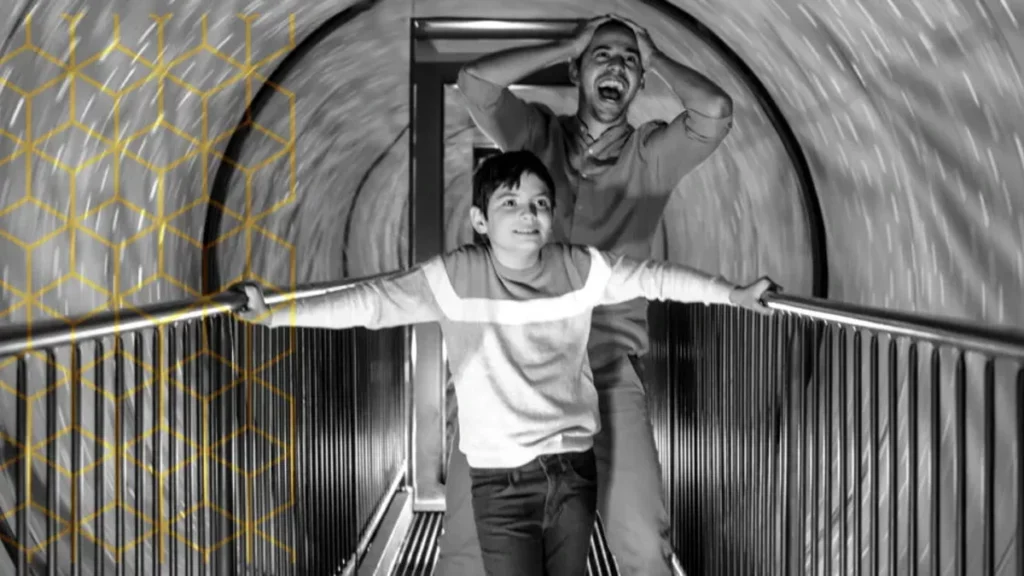 Museum of Illusions is one of the most visited attractions in Madrid.
Discover unique optical illusions leaving your mouth open in shock, solve riddles that twist your mind, and watch the world around you shrinking and turning upside down.
Parque Warner Madrid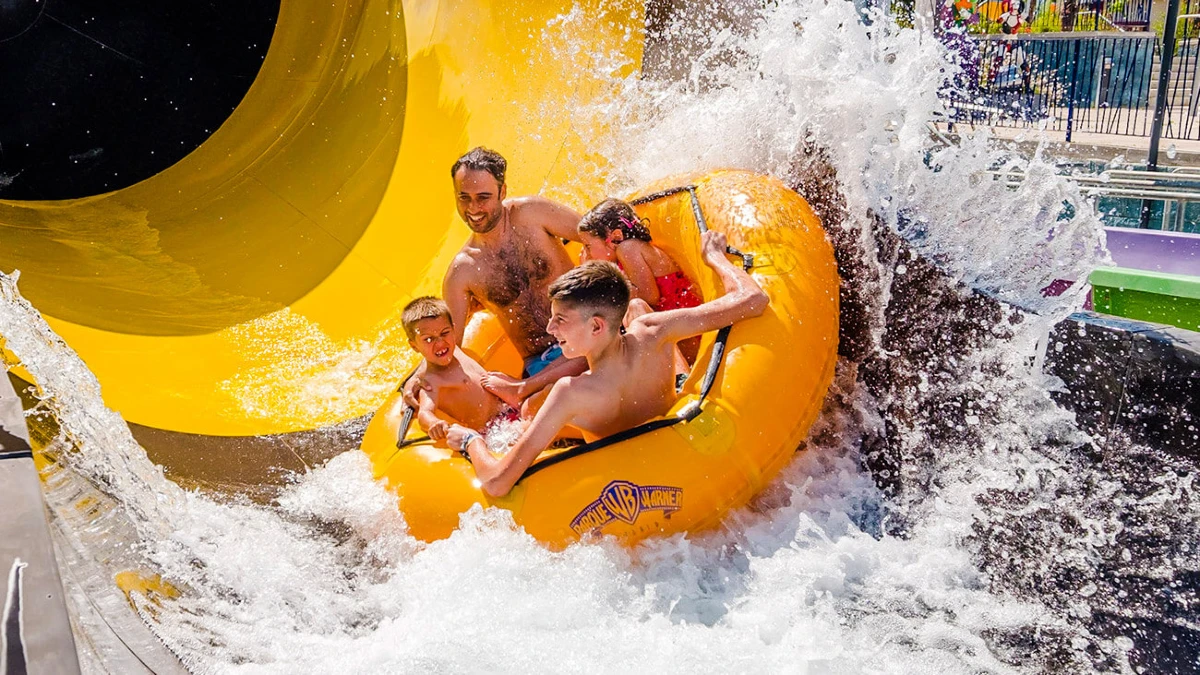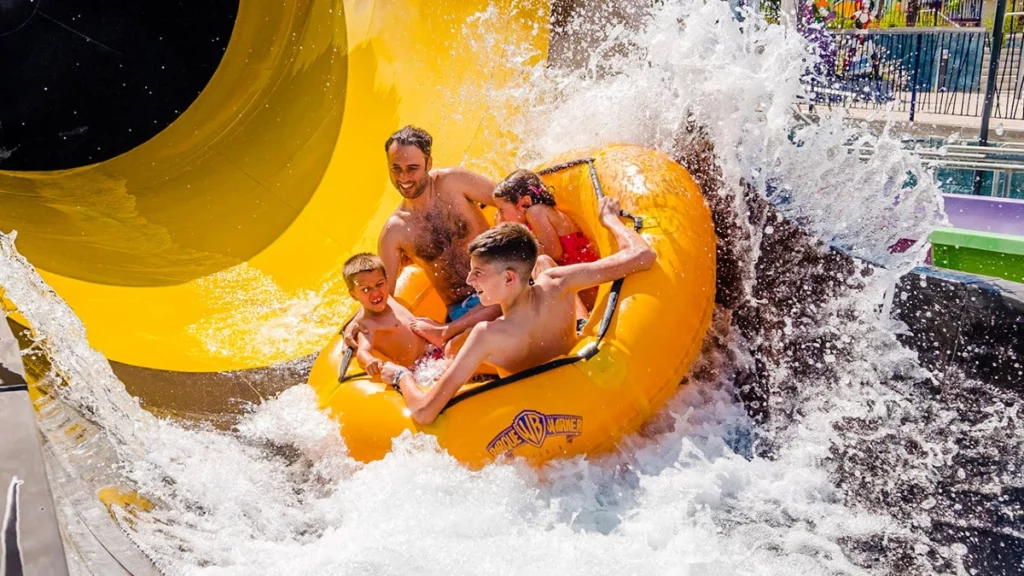 Parque Warner Madrid is a portal to a magical land that brings all your childhood memories and iconic cinema characters to life.
Located just outside Madrid, this is the largest movie theme park in Europe.
Opera and Zarzuela Show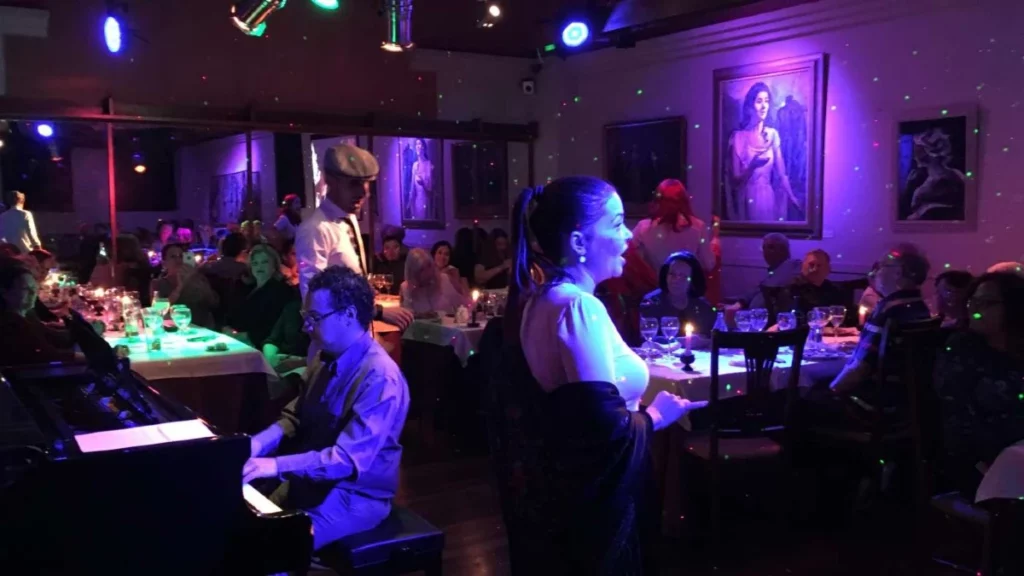 Opera and Zarzuela shows make Madrid city life more joyful and lively, and you'll feel this only when you experience them.
The shows are accompanied by Spanish cuisines you just cannot resist trying.
Faunia Nature Park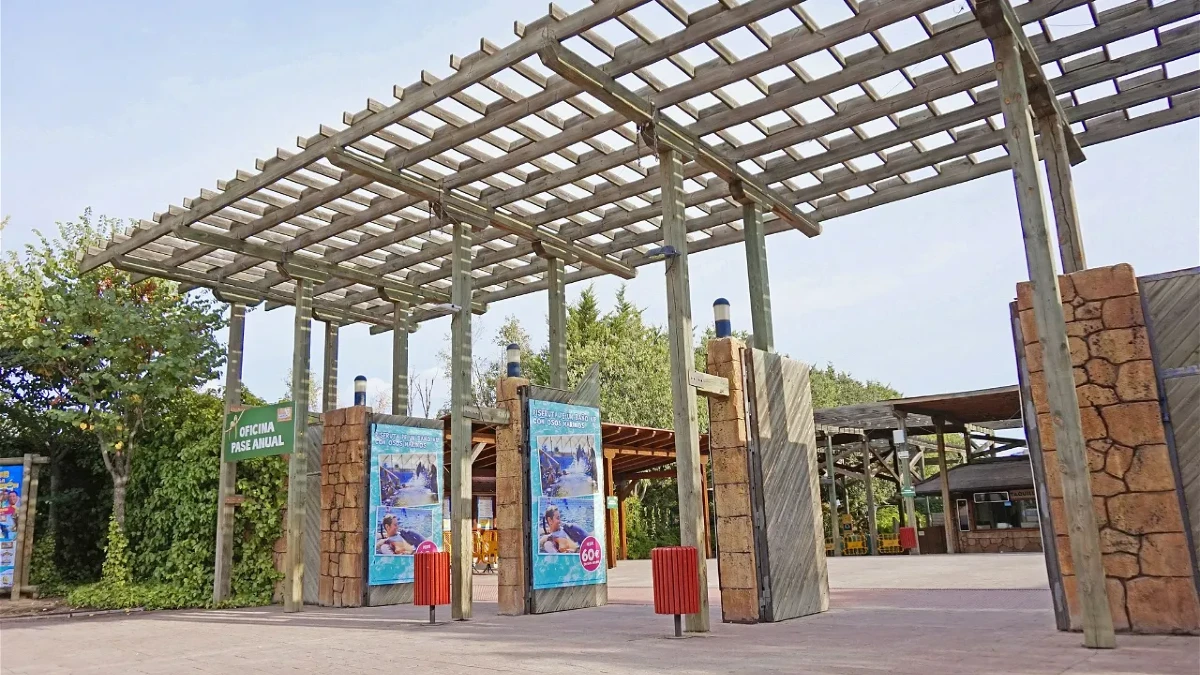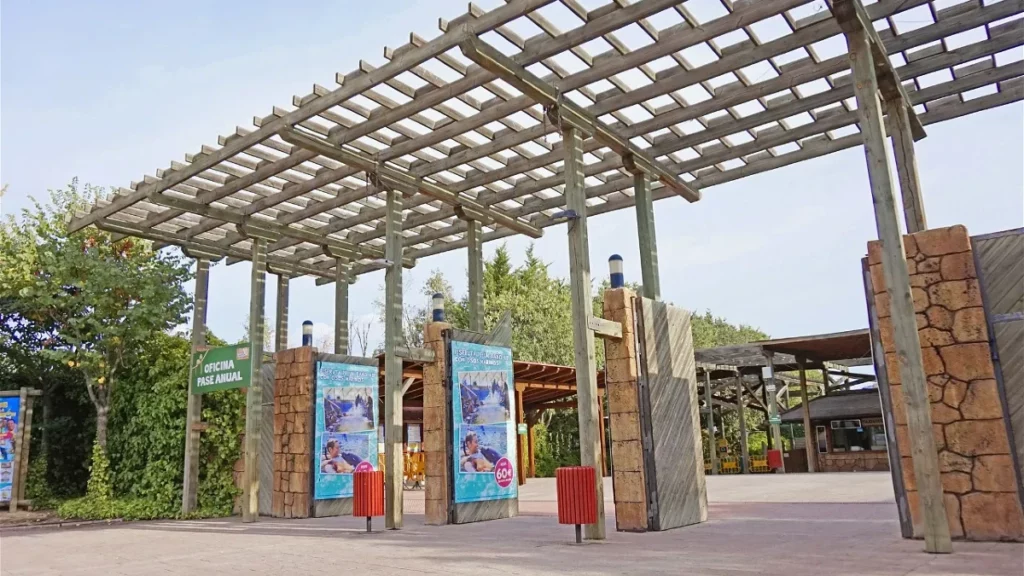 Faunia Nature Park in Madrid, Spain, is a unique zoological and botanical park, which offers visitors an immersive natural world experience.
The Madrid Faunia Nature Park is committed to fostering the well-being and conservation of animals by giving them a natural and comfortable environment.
Puy du Fou España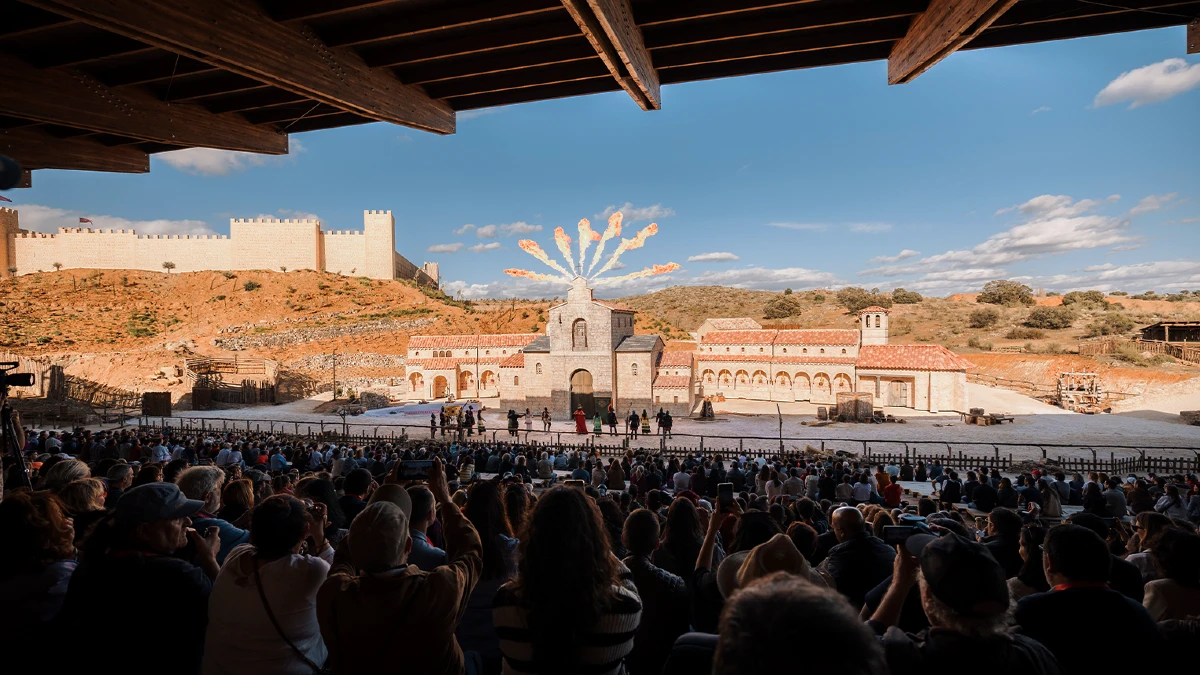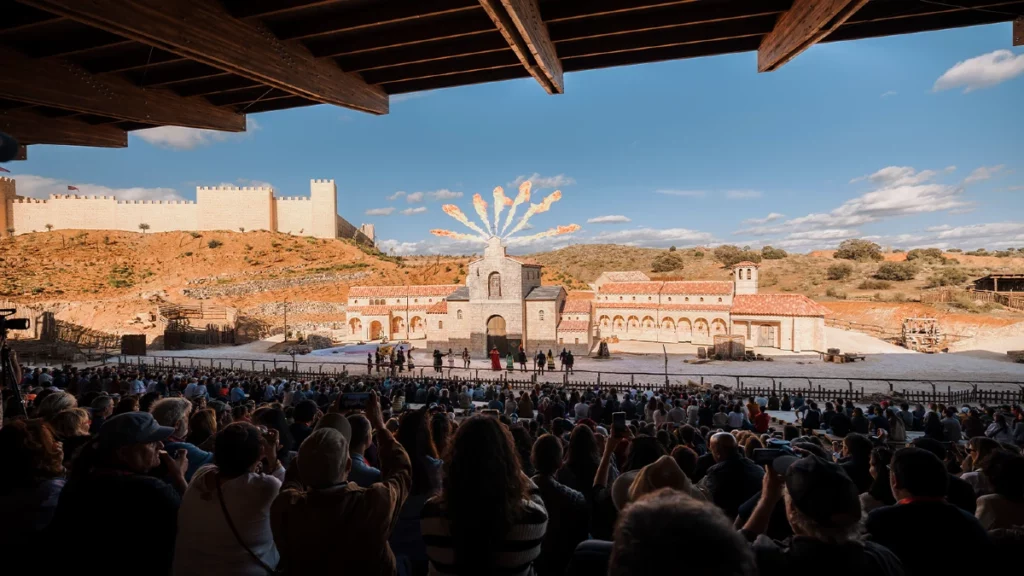 Puy du Fou España is a medieval-themed park that presents jaw-dropping shows throwing light on Spanish history in a way that doesn't make history seem boring.
Watch historic battles between the kings, relive the expedition of Columbus, experience recreation of the Golden Age, and hear the tales of Rodrigo, the noble knight.
Royal Palace of Aranjuez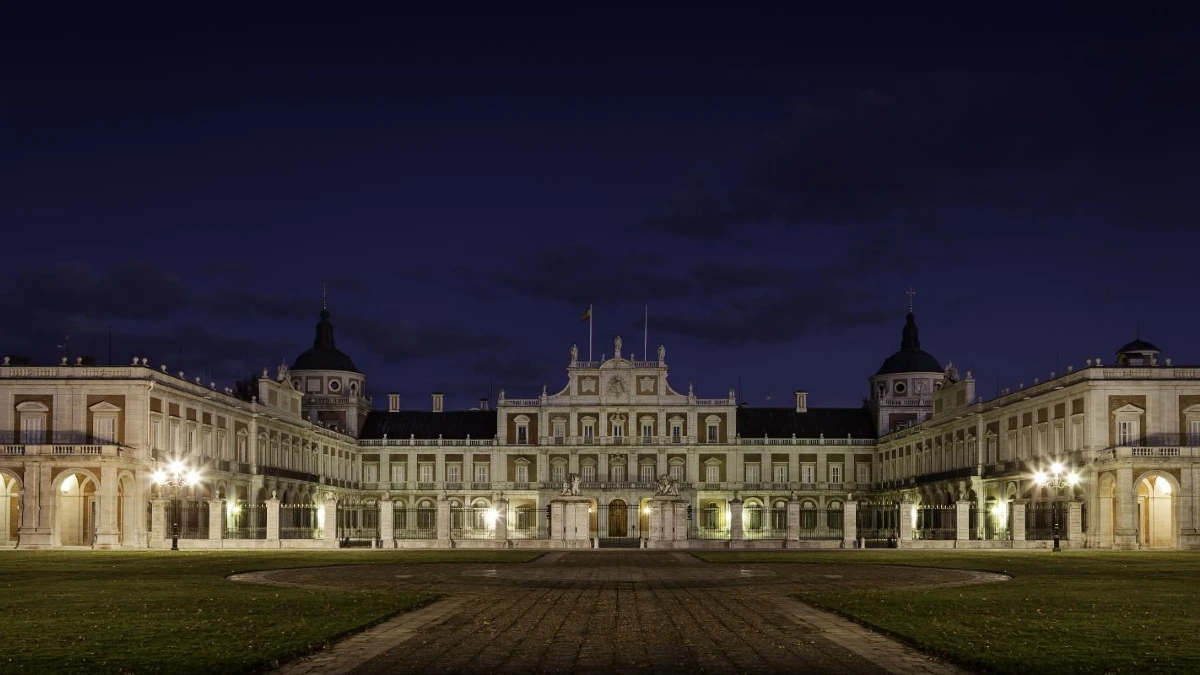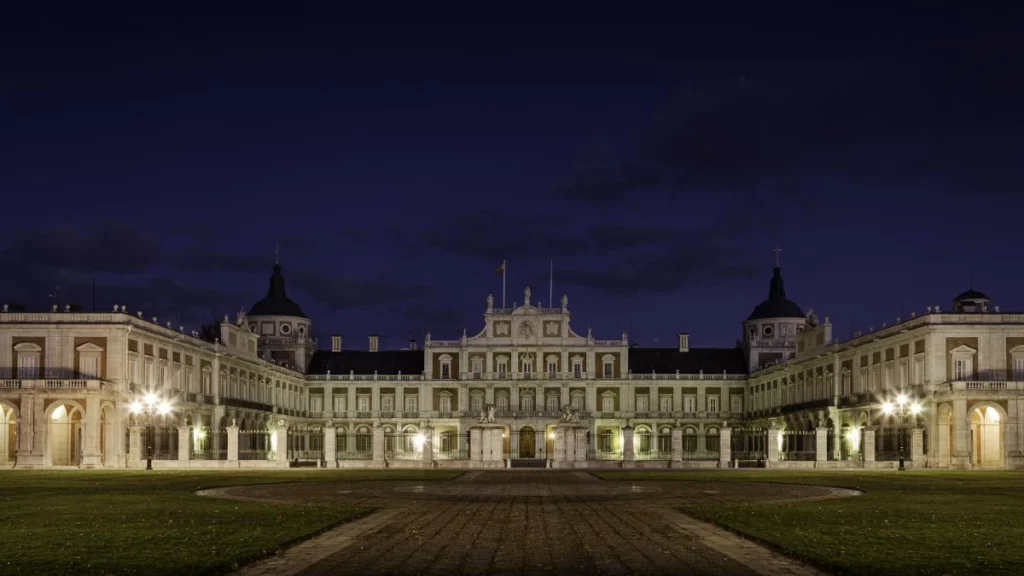 Royal Palace of Aranjuez is a magnificent architectural masterpiece in Madrid, Spain.
As one of the most prominent royal residences in the country, the Royal Palace of Aranjuez enthralls visitors with its rich history, stunning gardens, and opulent interiors.
Visit the Royal Palace, delve into its captivating story ,and explore its awe-inspiring architecture.
Royal Palace of La Granja de San Ildefonso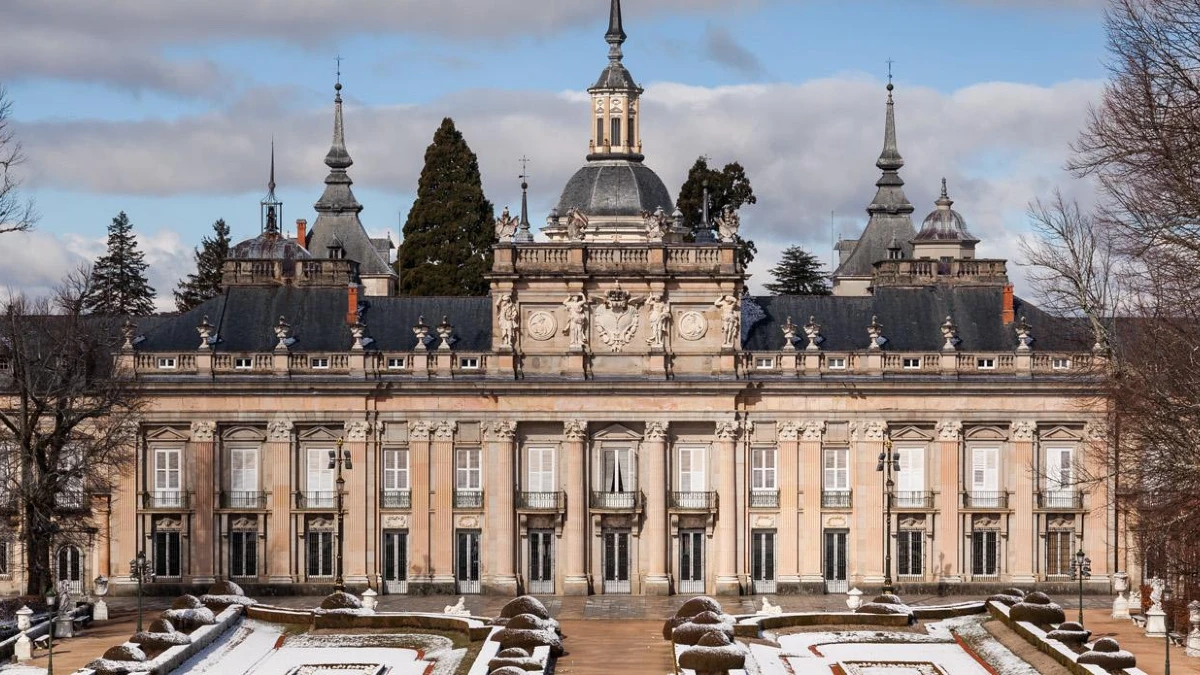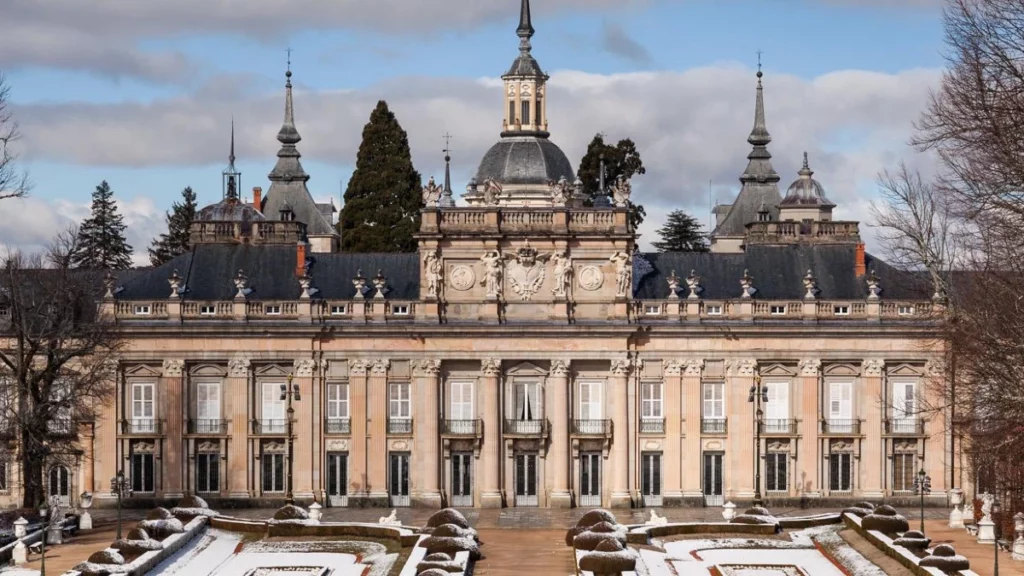 The Royal Palace of La Granja de San Ildefonso, commonly known as La Granja Palace, is a magnificent royal residence in San Ildefonso, Segovia province, Spain.
This great palace is located at the southern tip of the Sierra de Guadarrama mountain range, a little northwest of Madrid.
Sweet Space Museum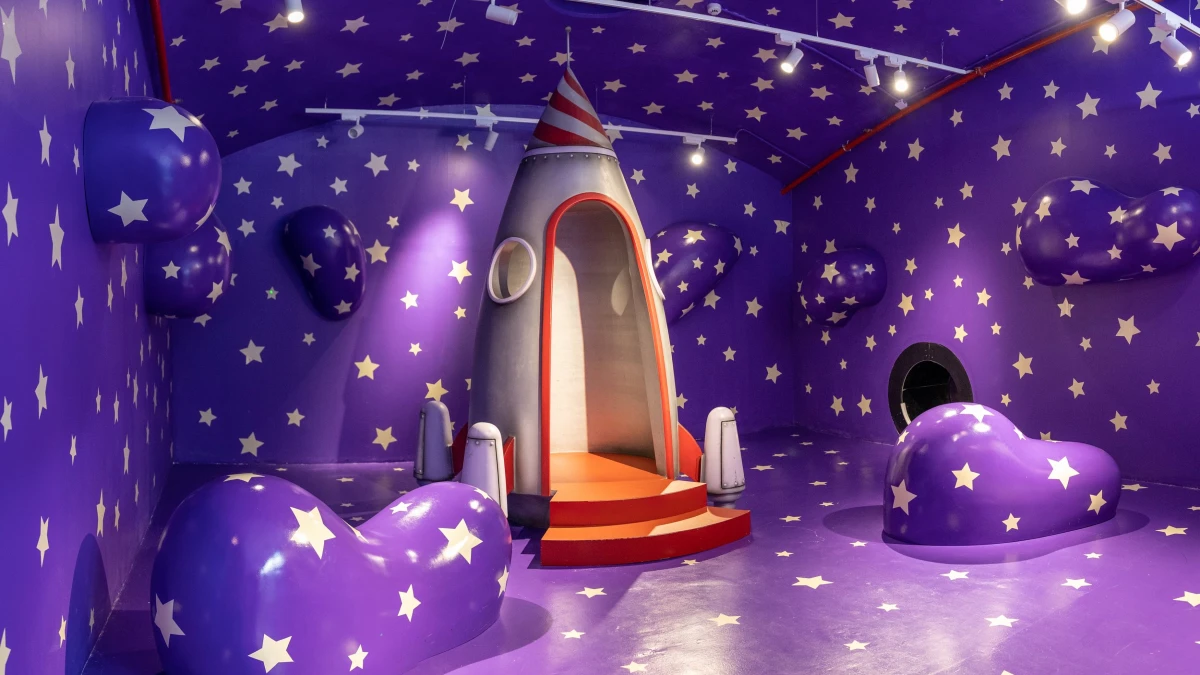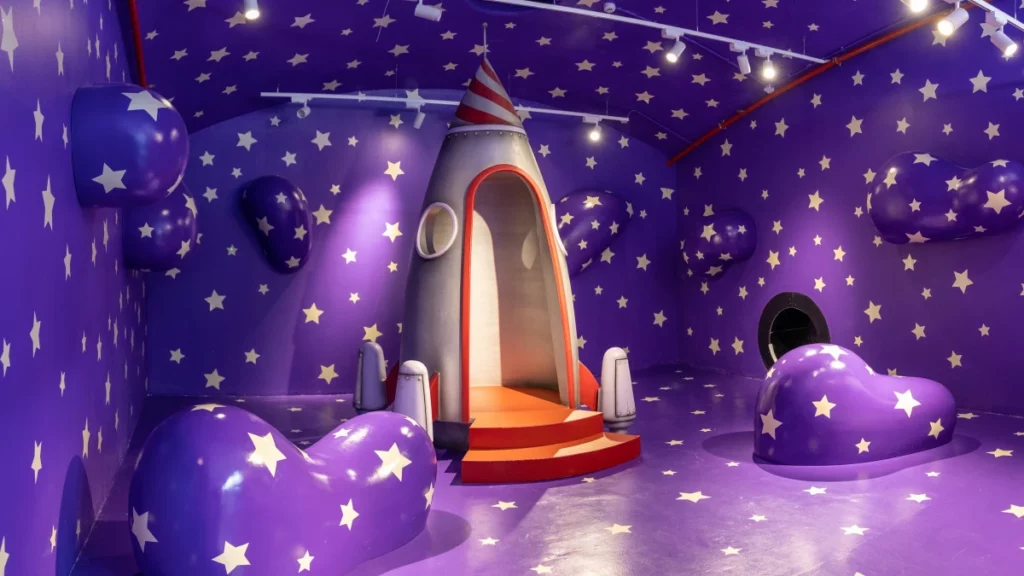 Sweet Space Museum in Madrid is an interactive and fun adventure where art, space, and sweets come together in a delightful fusion of experiences.
It offers a unique and imaginative journey with colorful themed rooms.
Atlantis Aquarium Madrid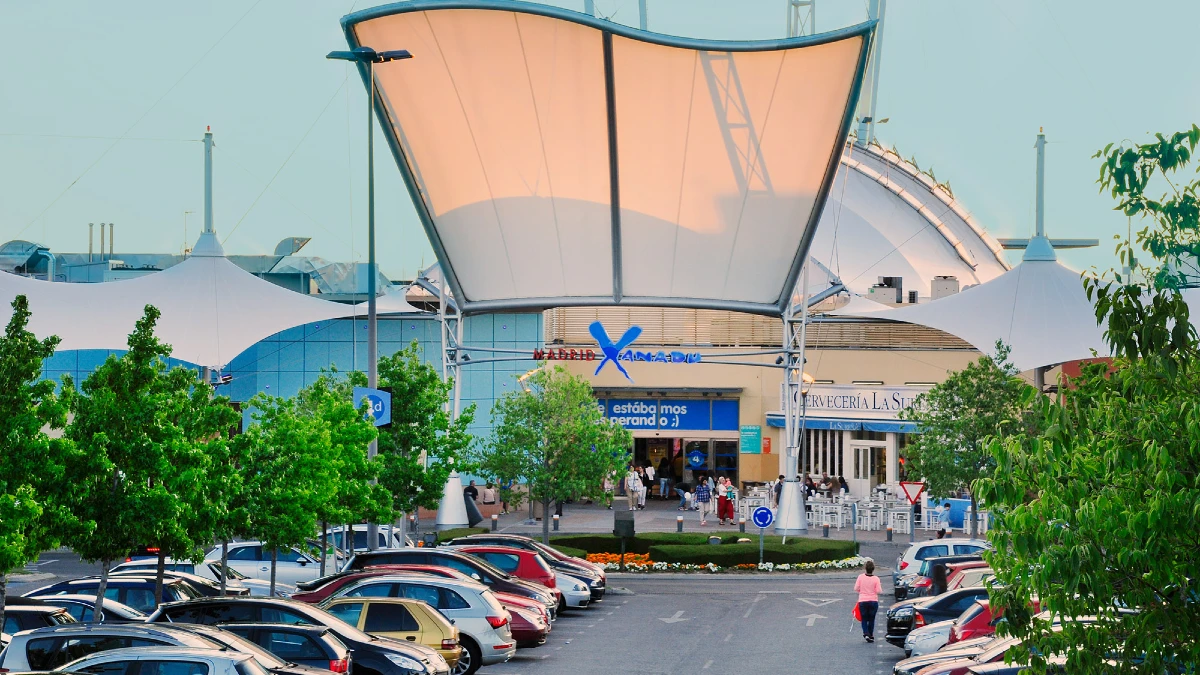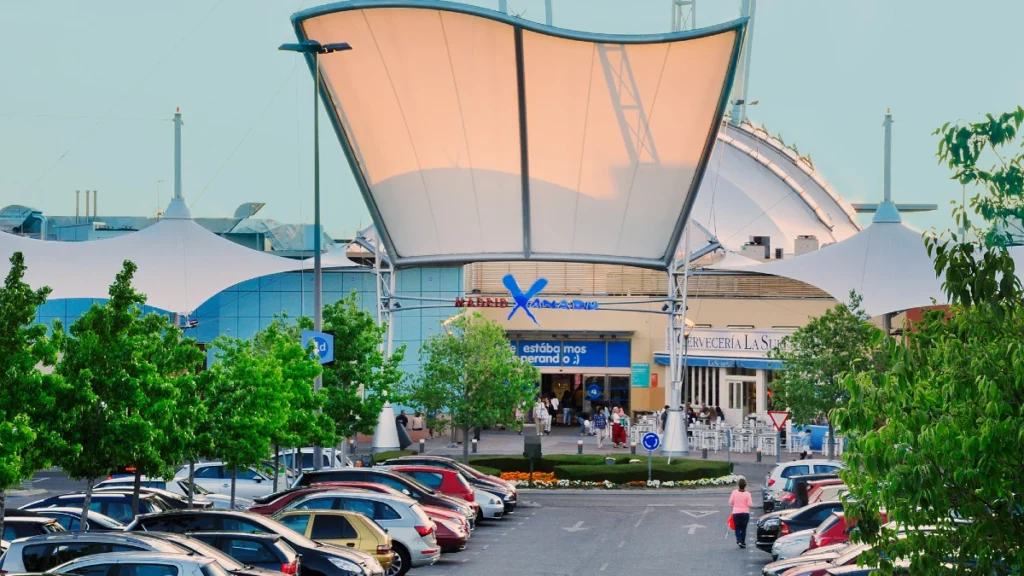 The Aquarium Atlantis Madrid offers a unique educational and interactive experience for people of all ages through a modern and innovative outlook.
It combines technology, education, and environmental awareness to promote the sustainable development and conservation of aquatic ecosystems.
Velázquez Tech Museum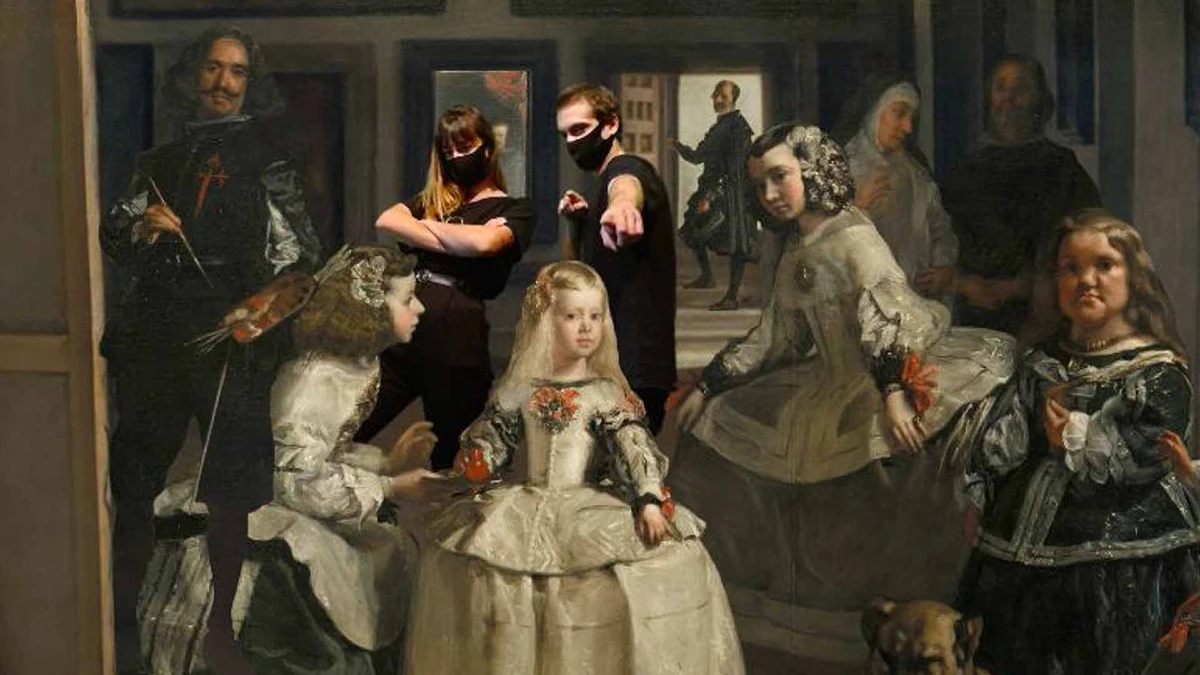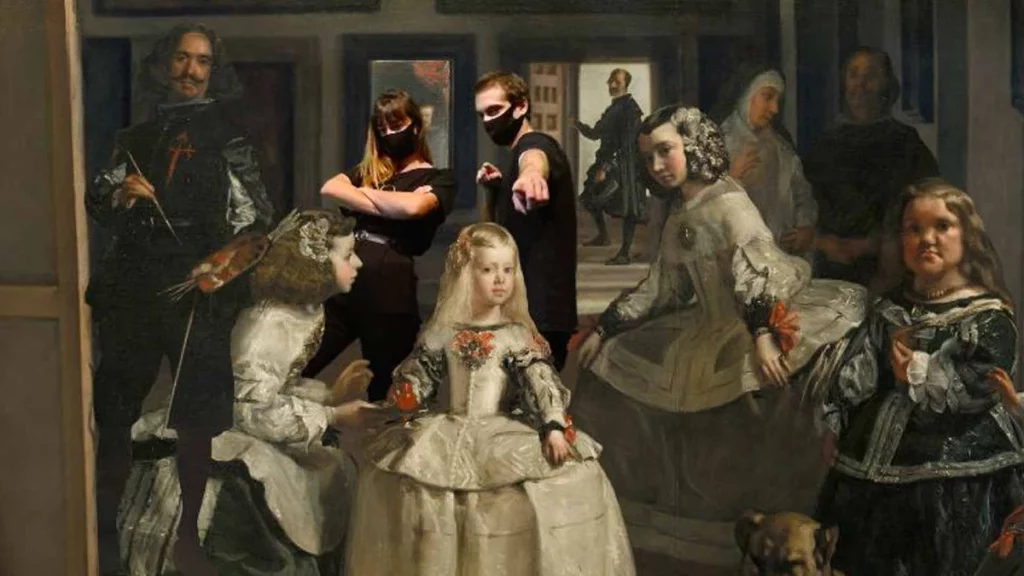 The Velázquez Tech Museum is located in the city of Segovia, in Castile and León, Spain.
The museum offers a unique 360° four-dimensional sensory experience fusing art and technology in a breathtaking fashion.
The museum features eight galleries, each filled with unique reinterpretations of the masterpieces.
Alcázar of Segovia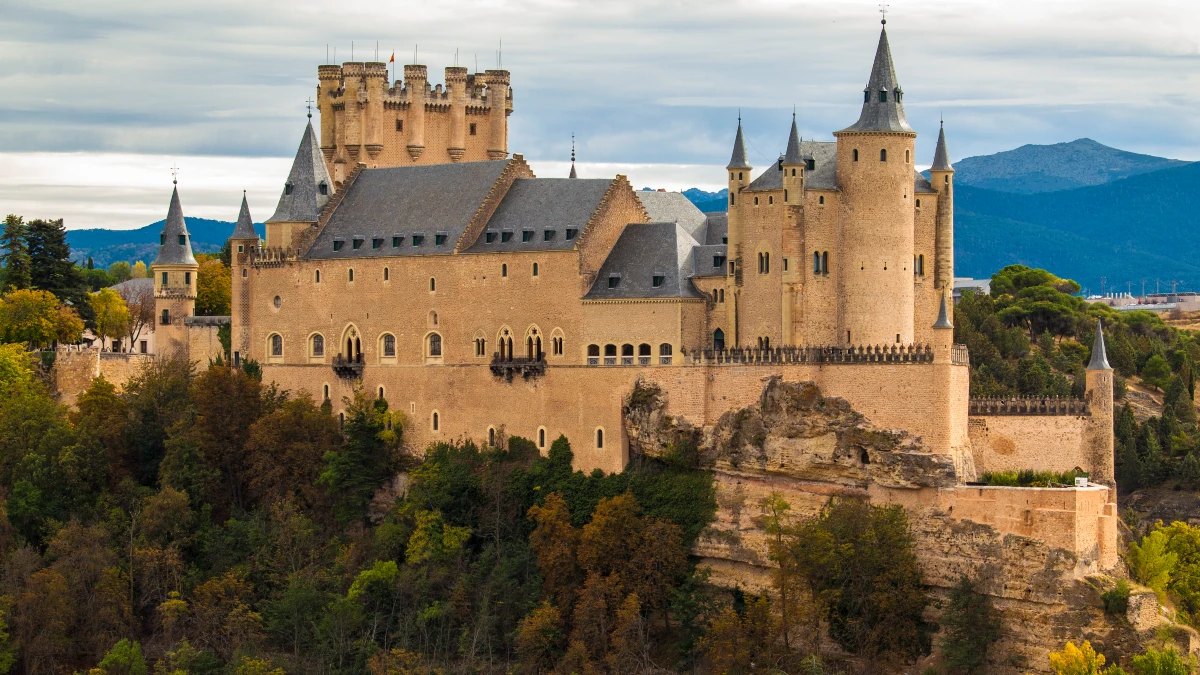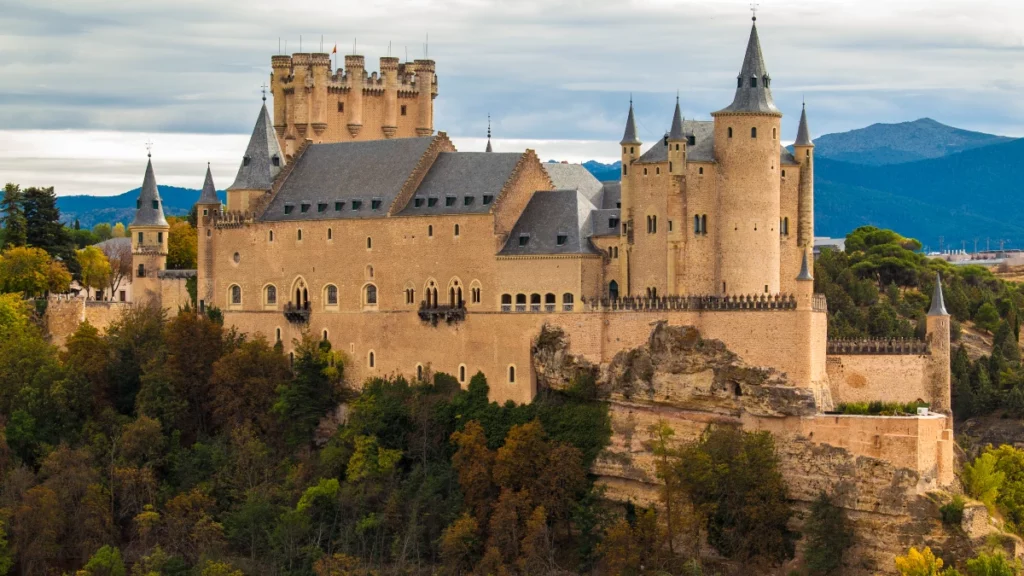 Alcázar of Segovia is a majestic castle overlooking the city of Segovia in central Spain and inscribed as a UNESCO World Heritage Site in 1985.
Built during the 12th century, this medieval castle is one of the most famous landmarks in Spain.
The castle features stunning architecture, intricate details, and a rich history, and is considered one of Europe's most impressive attractions.
Monastery of las Descalzas Reales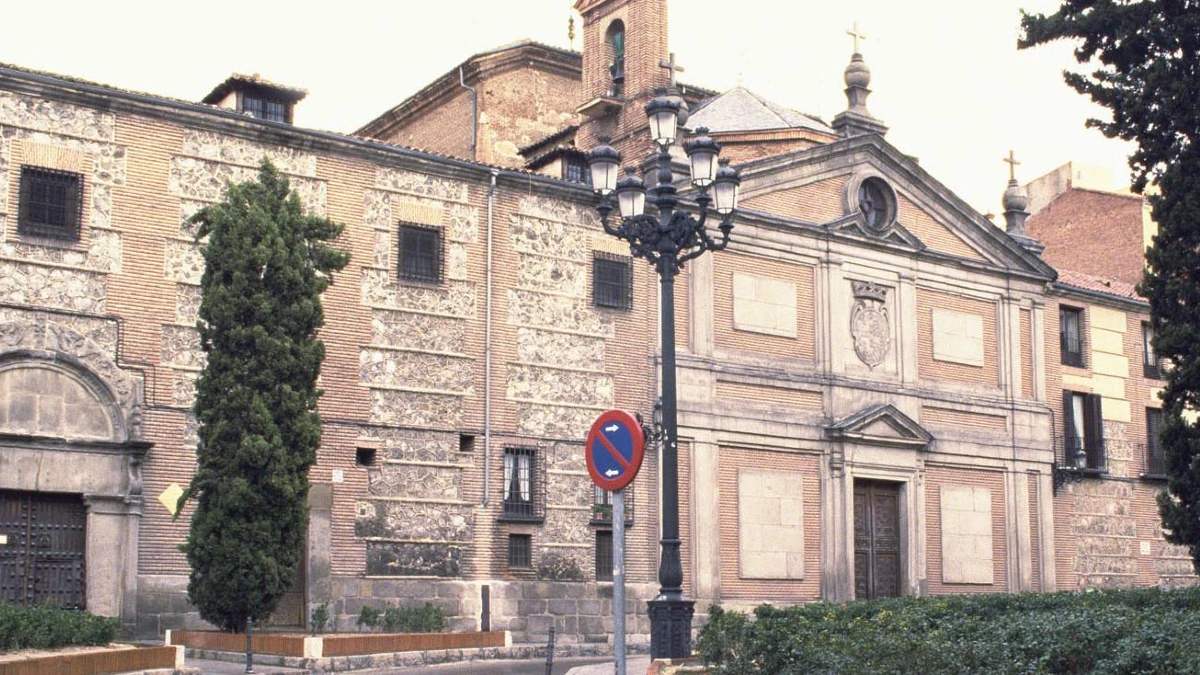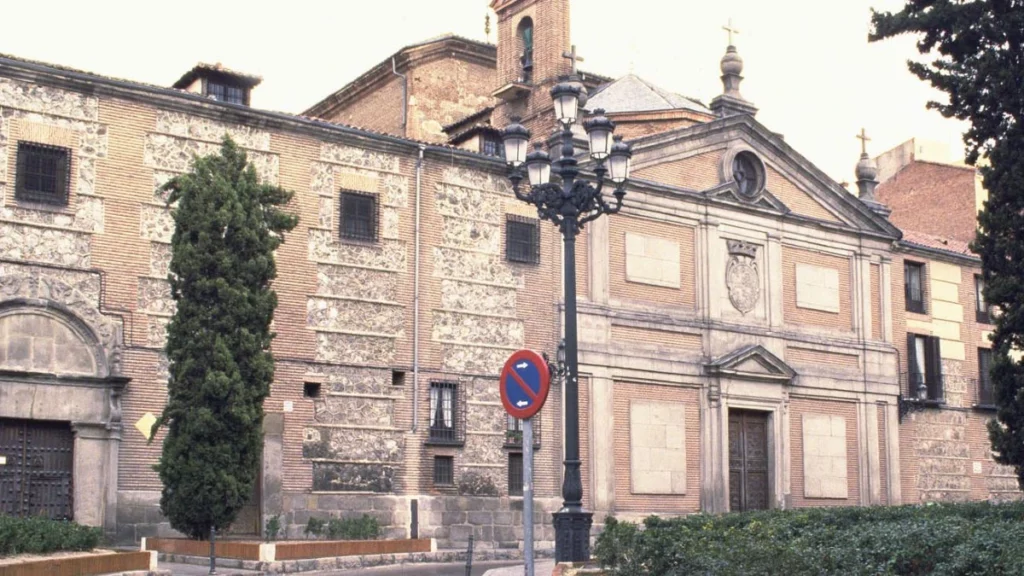 Monastery of Las Descalzas Reales is a beautiful monument administered by the Patrimonio Nacional.
Founded in the 16th century by Joanna of Austria, it was meant to serve as a convent for noblewomen who had chosen to live a life of poverty and devotion to God.
Las Ventas Bullring & Museum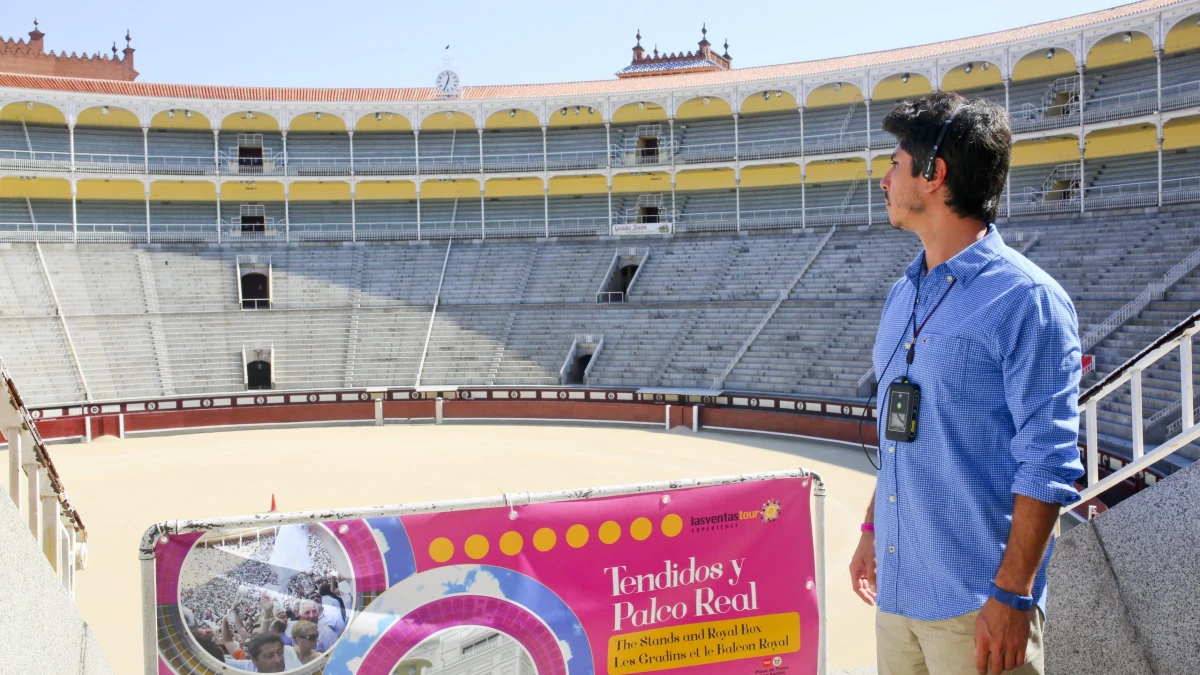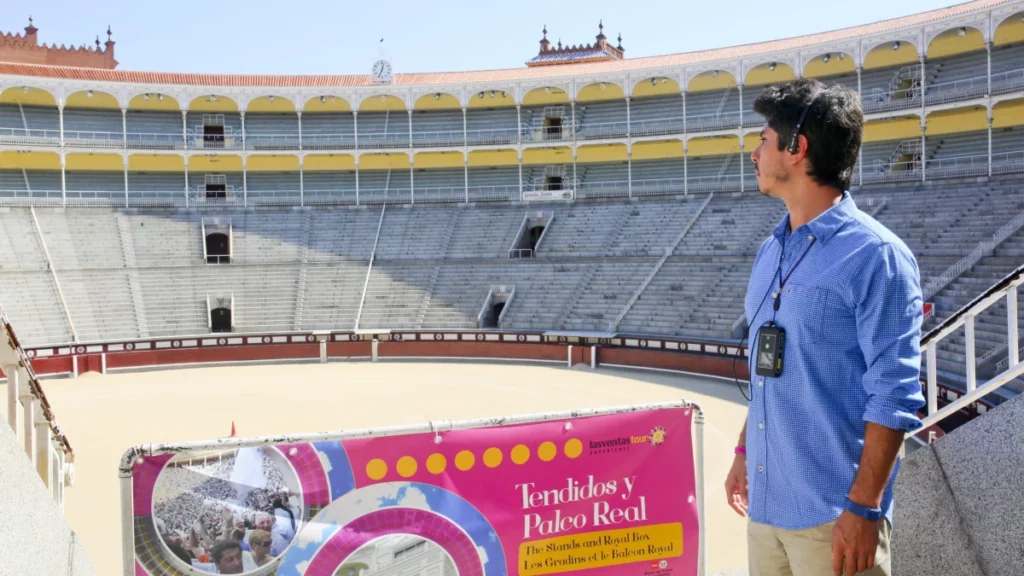 The Las Ventas Bullring & Museum in Madrid is an iconic and historic landmark — a testament to the deep-rooted tradition of bullfighting in Spanish culture.
The Plaza de Toros de Las Ventas, built in 1929, is considered one of the most significant bullrings in the world, attracting enthusiasts, tourists, and cultural enthusiasts alike.
Zoo Aquarium Madrid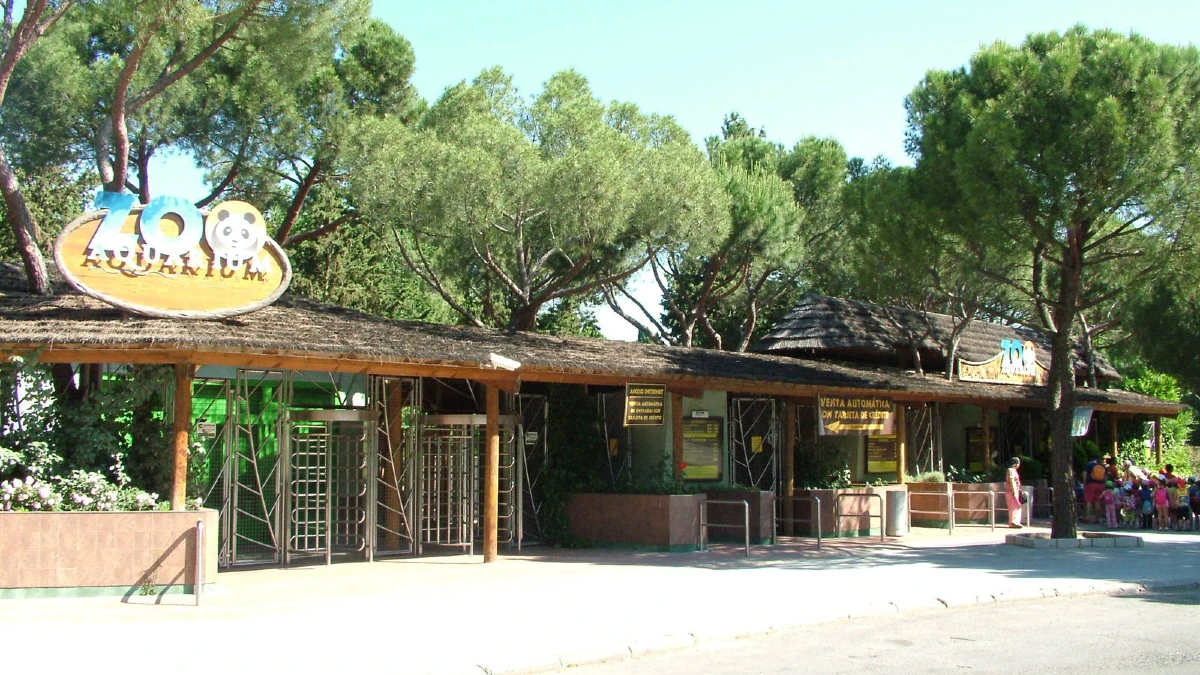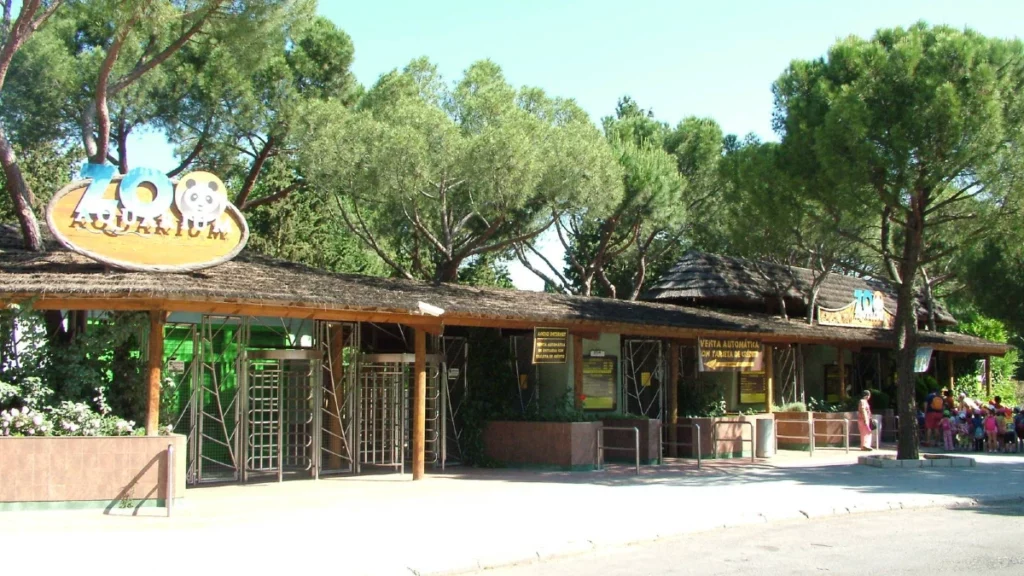 The Zoo Aquarium Madrid, located in the Casa de Campo Park, is a prominent zoological and aquatic center in Madrid, Spain.
Known for its diverse collection of animals and marine life, the zoo offers visitors an opportunity to explore and learn about a wide range of species from around the world.
Wax Museum in Madrid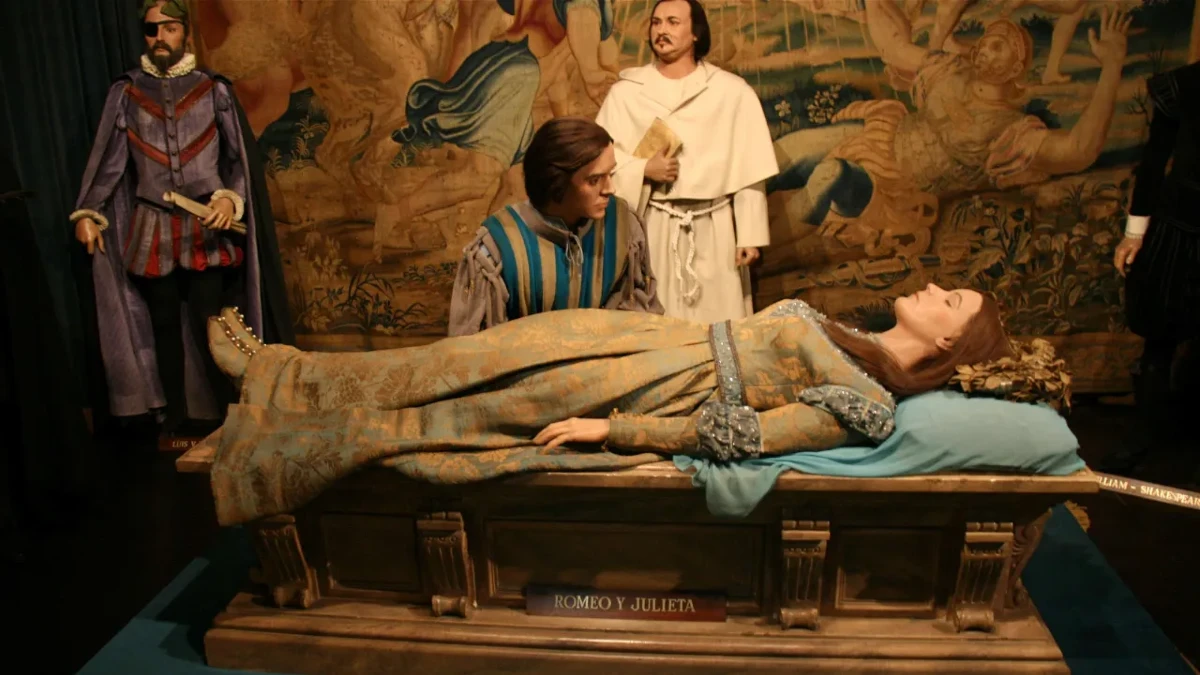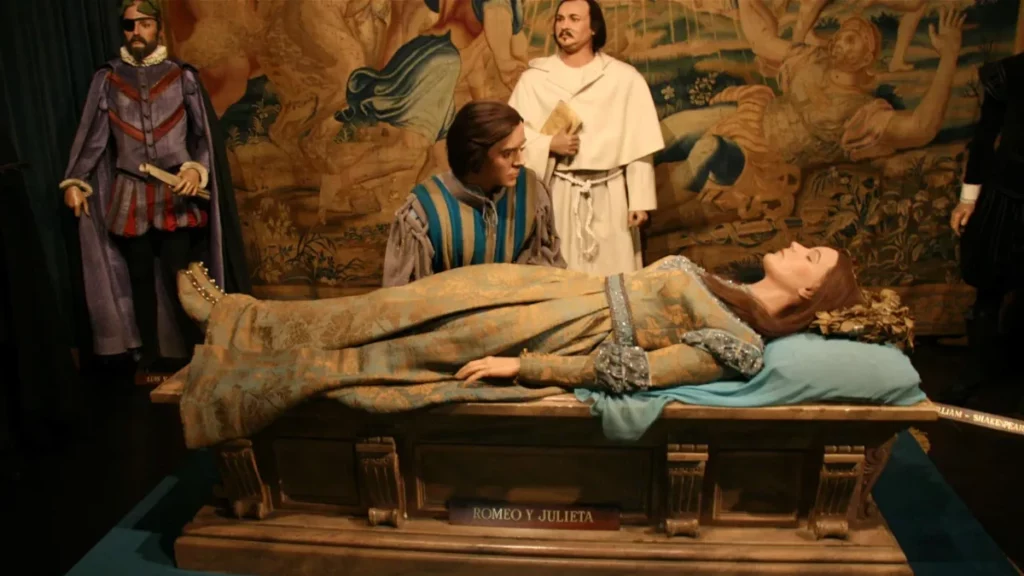 The Wax Museum in Madrid is one of the Spanish capital's most famous attractions.
The museum boasts over 450 wax figures of iconic historical figures and beloved celebrities that are sure to leave visitors in awe.
In addition to the wax figures, the second floor of the museum features a cinema that depicts the history of Spain using 27 projectors.
Things to do in other cities