Lisbon, the capital of Portugal, is one of the safest cities in Europe and offers lots for tourists.
The city is progressive, liberal, and diverse and makes a great European budget holiday destination.
The best time to visit Lisbon is either from March to May or September to October. During these months, the weather is still warm, hotel rates are slightly lower, and the crowd is yet to come in.
Besides the fantastic collection of stunning beaches, Lisbon has many tourist experiences for tourists looking for a quality holiday.
Discover the top tourist attractions in this stylish city with our list of the things to do in Lisbon.
Lisbon Tram 28
Though there are many transport facilities in Lisbon at locals' and tourists' disposal, there is no better way to explore Lisbon than a tram.
Tram 28 may seem old, but it is a lively and fun ride that takes you on a historical tour of Lisbon in the comfort of your seat.
Lisbon Tram 28 passes through narrow streets, taking sharp turns while climbing on steep hills making your tour no less than an adventure.
Pena Palace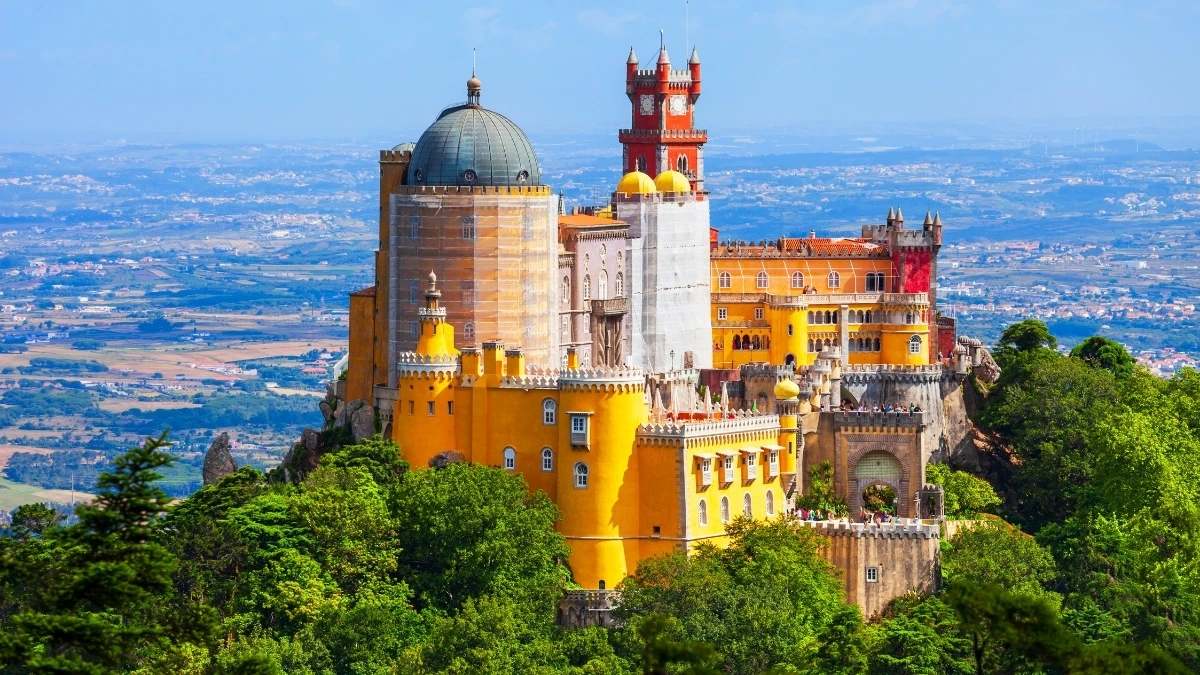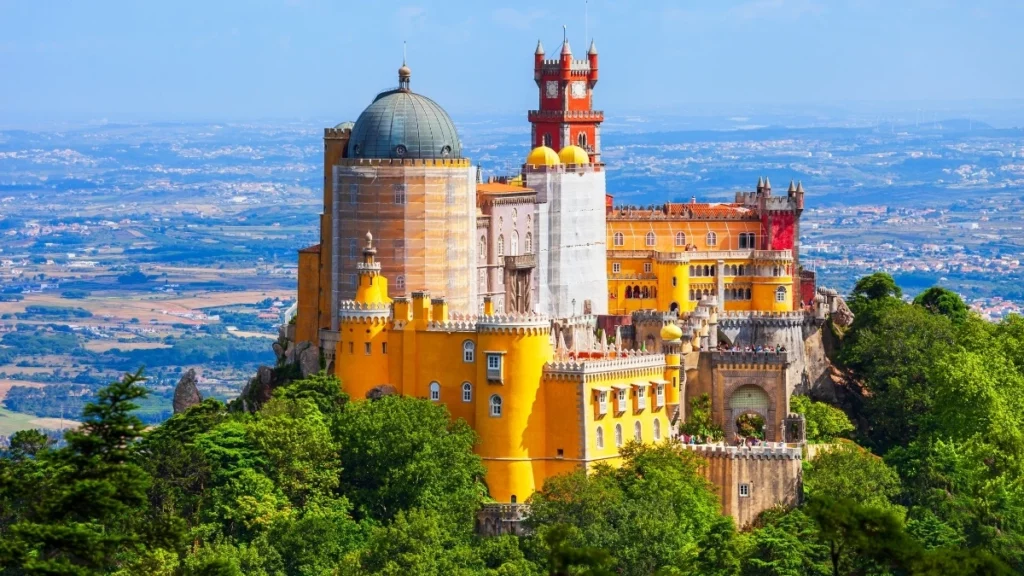 Pena Palace, one of the most romantic castles in the world, is nestled in Southern Portugal, on top of São Pedro de Penaferrim of Sintra.
The architecture, hues, and design of the Palace are truly magical, and when you're in Sintra, you shouldn't miss out on the opportunity to experience the magic.
The National Palace of Pena is so unique that UNESCO classified the Palace and its landscape as a World Heritage Site in 1995.
National Palace of Sintra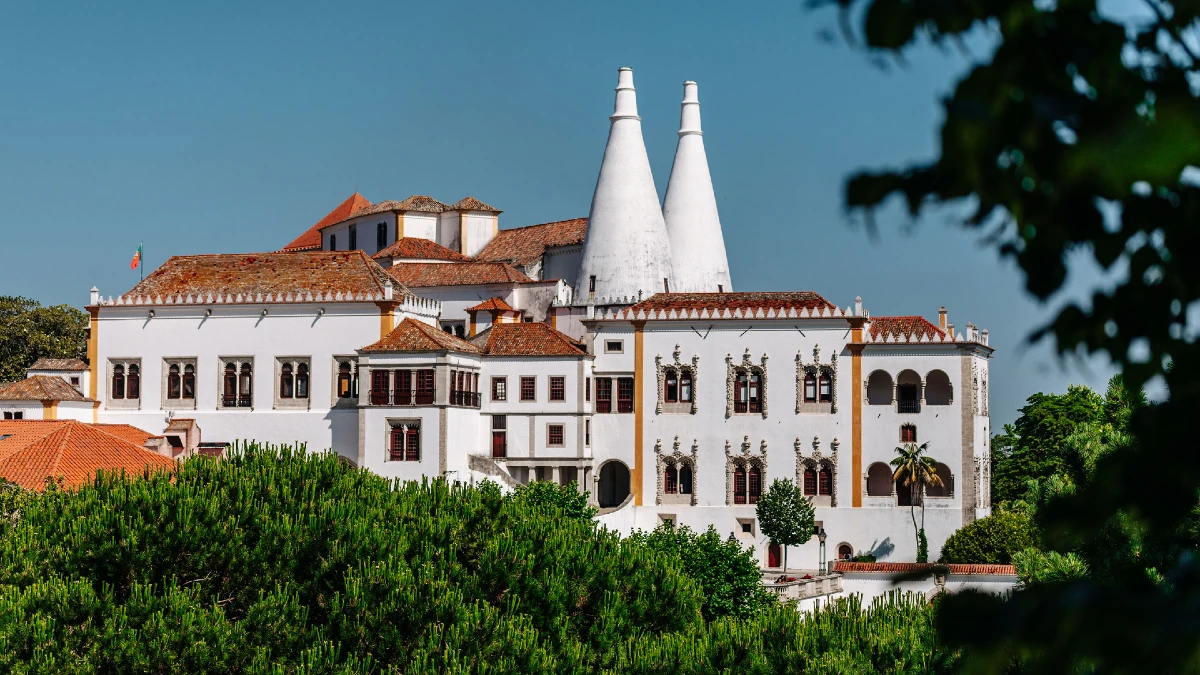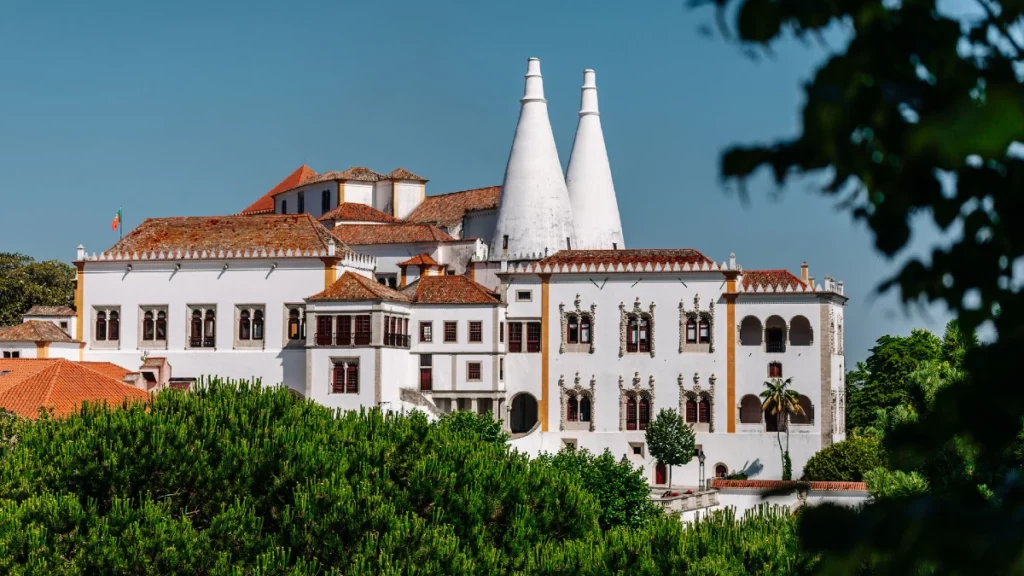 Located in the historic city of Lisbon, the National Palace of Sintra was declared a UNESCO World Heritage site in 1995.
Also known as Palácio da Vila (The Town Palace), the palace dates back to the 9th century when the Moorish governors built their residence on the site.
During the middle ages, this palace was extensively used by the monarchs as a resort, hunting retreat, and safe haven during outbreaks of diseases.
A visit to the National Palace of Sintra is a must to know how culturally rich the city was during medieval times.
Luz Stadium & Benfica Museum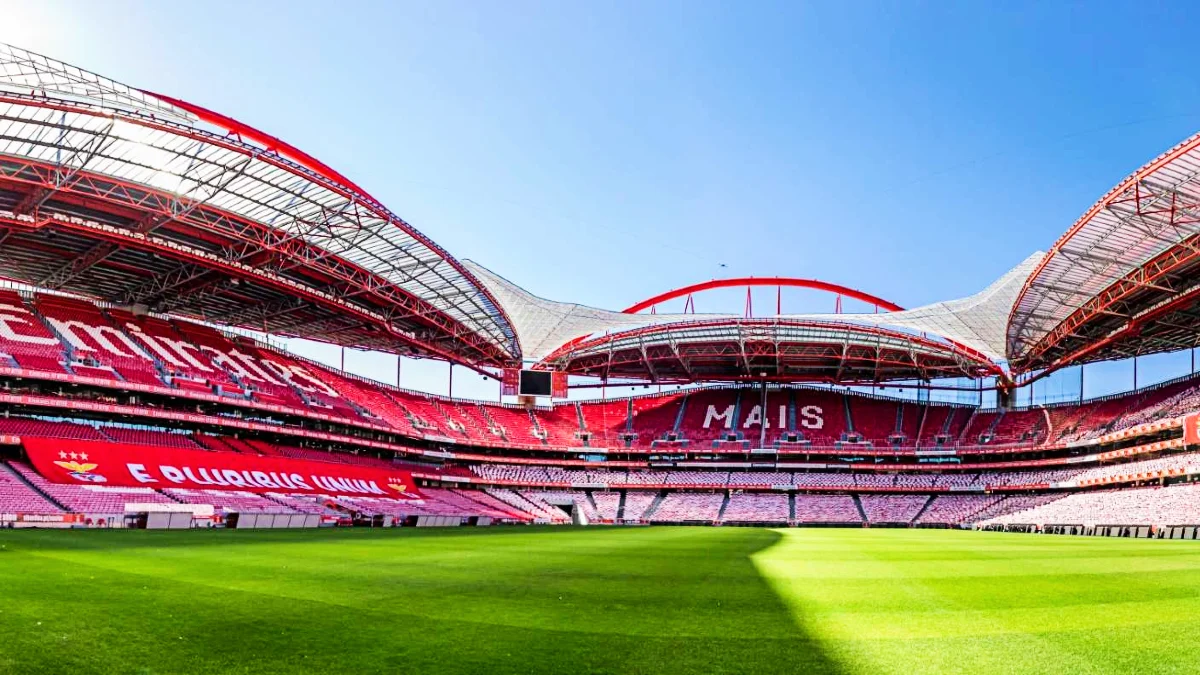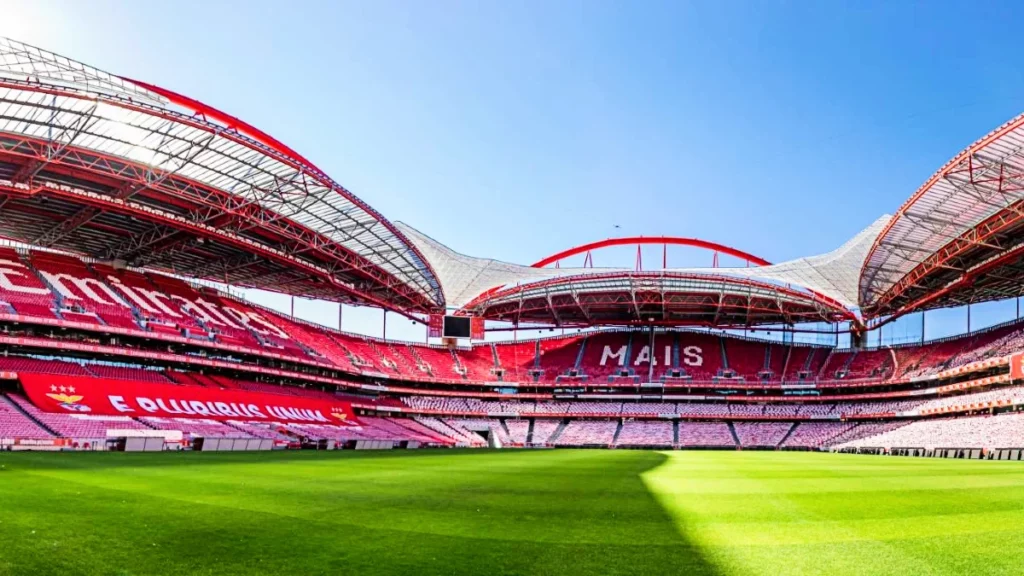 Lisbon harbors and nurtures sports, especially soccer, and is home to SL Benfica, the major soccer team.
The city loves soccer so much that the Luz Stadium and Benfica Museum were established to celebrate and promote sports.
Estádio da Luz, or the Luz Stadium as it is otherwise known, has served as the home ground for SL Benfica for domestic and international championships since 2003.
On the other hand, Museu Benfica Cosme Damião, also known as the Benfica Museum, preserves the culture and history of soccer.
Calouste Gulbenkian Museum
Calouste Gulbenkian Foundation and Museum is where history, geography, culture, and arts converge to tell people how diverse or unique civilizations were.
Ruy Jervis d'Athouguia, Pedro Cid, and Alberto Pessoa architected Museu Calouste Gulbenkian to create a perfect space for its collection.
Oceanarium Lisbon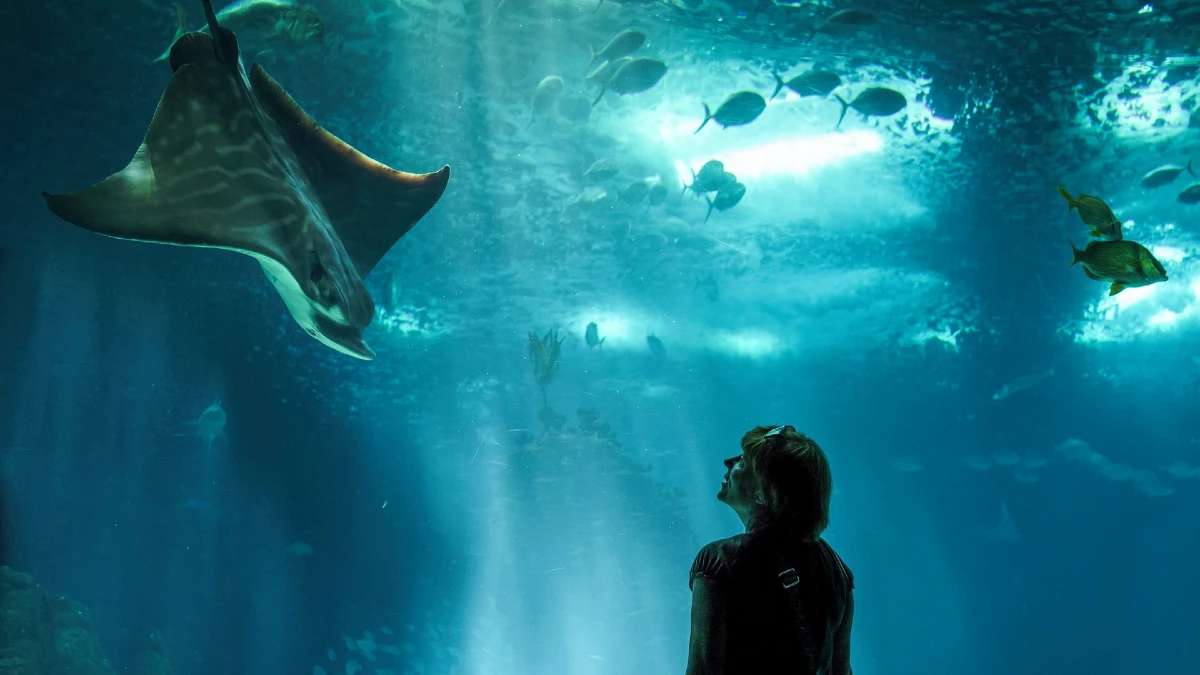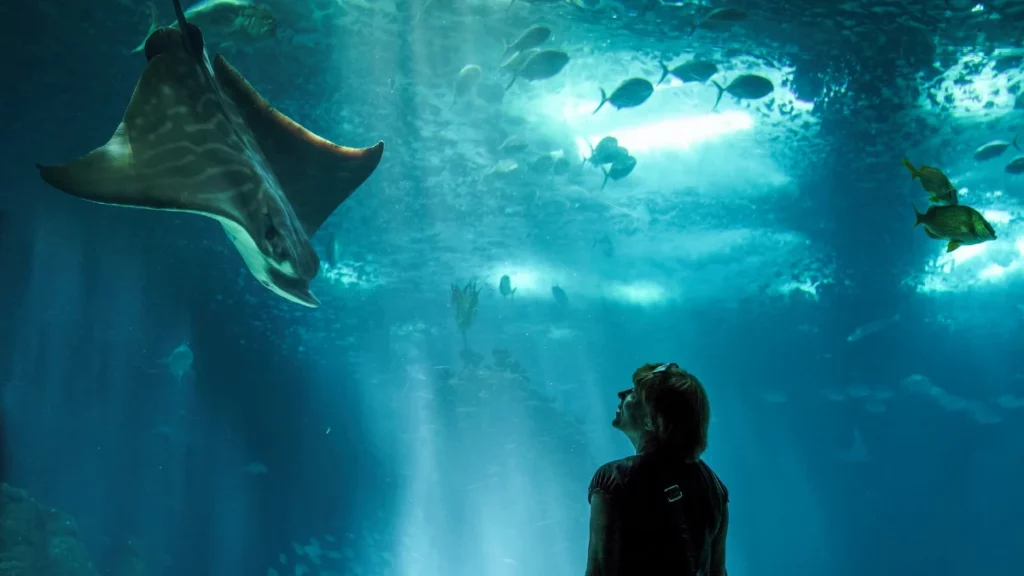 Located in the easternmost district of Lisbon, Park Nations, Lisbon Oceanarium is the second largest European Aquarium, after L'Oceanogràfic in Valencia.
It can hold around 5000 cubic meters of water, providing a haven to more than 15000+ creatures from over 450 species.
The Oceanarium, built on a pier in an artificial lagoon, resembles a ship docked on water.
Both kids and adults love visiting Oceanário de Lisboa to see the underwater treasure trove.
Sao Jorge Castle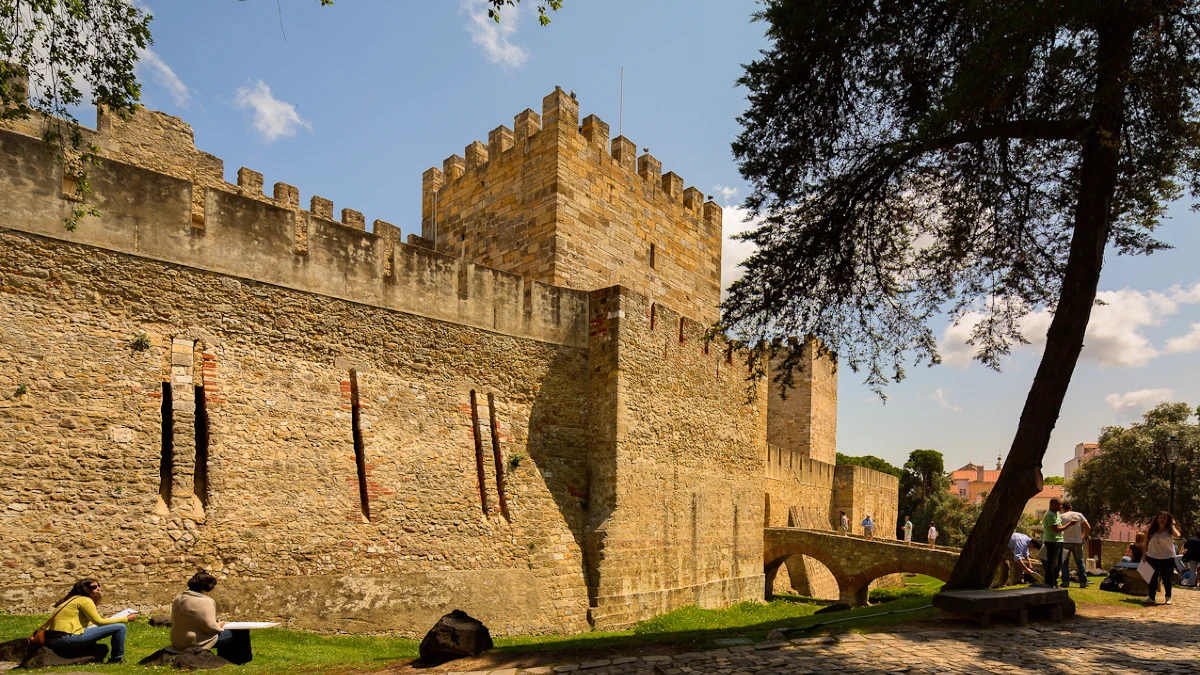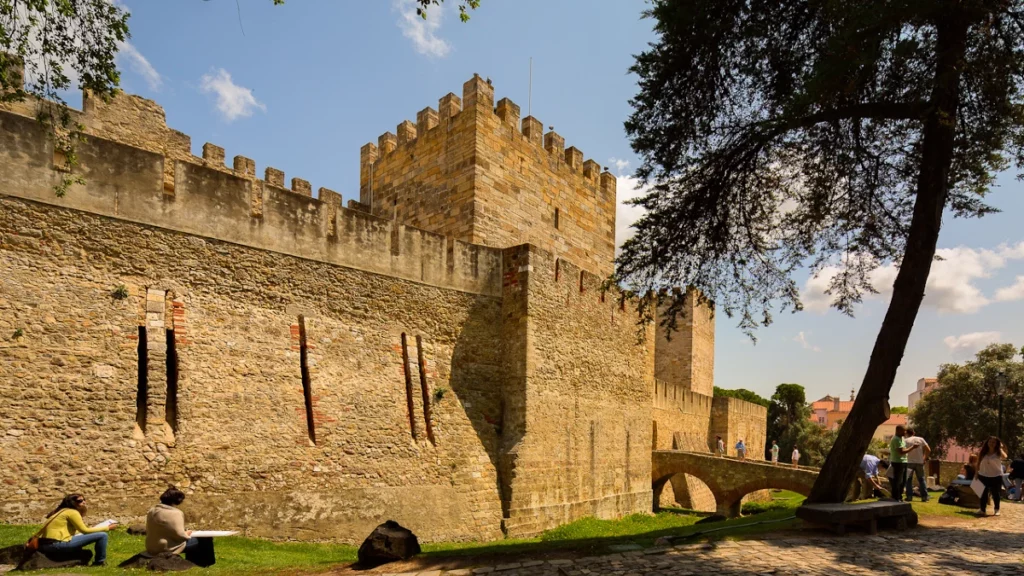 Castle Sao Jorge, on the peak of the São Jorge hill, is one of the city's most iconic symbols.
It was first built as a small fortress in the 5th century and was modified and enlarged by the Moors in the 11th century.
Over decades, the Castle transformed into a Royal Palace and underwent complete restoration during the 1940s.
The Castle of Sao Jorge has a history of rising and falling, and a visit is as fascinating as its history.
Arco da Rua Augusta
The Rua Augusta Arch, known as the 'Arco da Rua Augusta' in Portuguese, is a huge triumphal arch located in the heart of Lisbon.
The Arch reminds us of the deadly 1755 Lisbon earthquake followed by Tsunami and fire that crushed the city, causing damage to life and property.
This monument was built to commemorate the city's reconstruction after the tragic event and took 100 years to build.
Originally, Rua Augusta Arch was designed to be a bell tower, but later, the monument was shaped into an arch.
HIPPOtrip Lisbon
Lisbon boasts soothing fado music, wonderful beaches, beautiful castles, cobbled and bustling traditional streets, and impressive art collections stored in the museums.
There are many ways to explore the hidden gems in Lisbon; you can take a bus or tram tour and keep ticking your itinerary's travel locations.
But why not try a new mode of transport that is thrilling and makes your tour more memorable?
HIPPOtrip offers a unique sightseeing experience of Lisboa in its amphibious vehicle that runs on both land and water.
Lisbon Cable Car
Lisbon is a beautiful city endowed with rich cultural heritage sites that elevate its persona.
Labyrinthine streets in Alfama and Castelo, castles embellished on the hilltop, and the Vasco da Gama tower, the tallest skyscraper in Lisbon, are the gems of the city.
When you're in Lisbon, there are many places you may want to visit, but your tour is incomplete without a Lisbon Cable Car tour.
Though you can tour around in vintage trams or book HIPPOtrip tickets, cable car in Lisbon offers an incomparable and phenomenal experience.
Monserrate Palace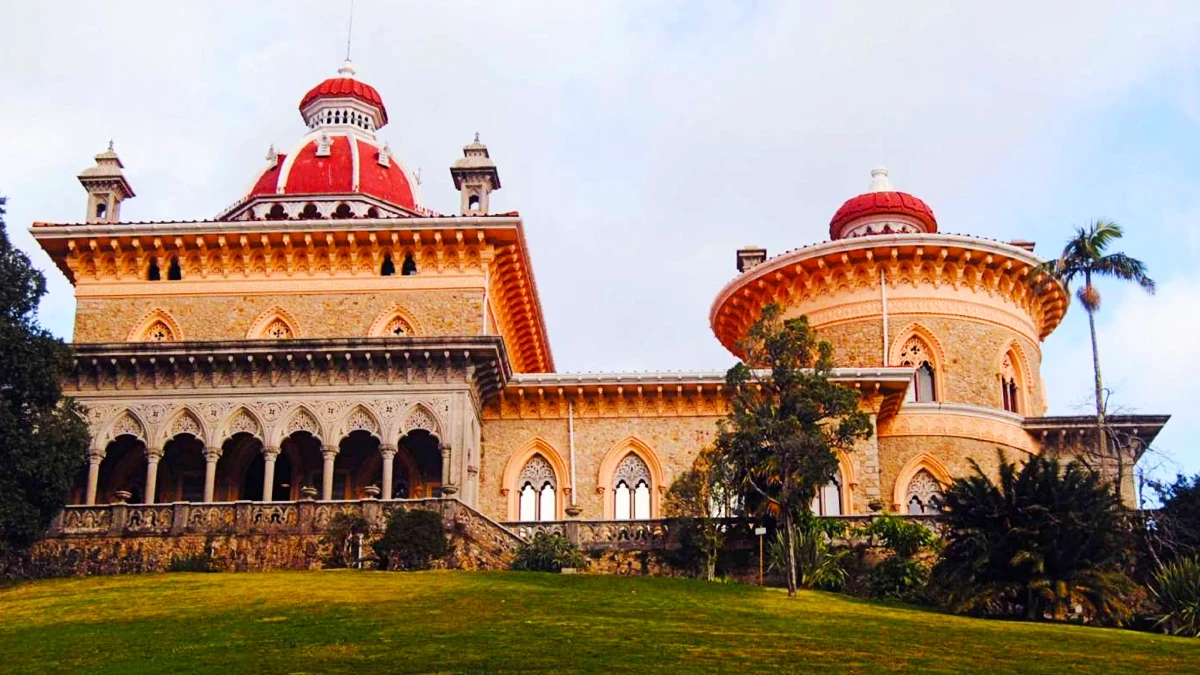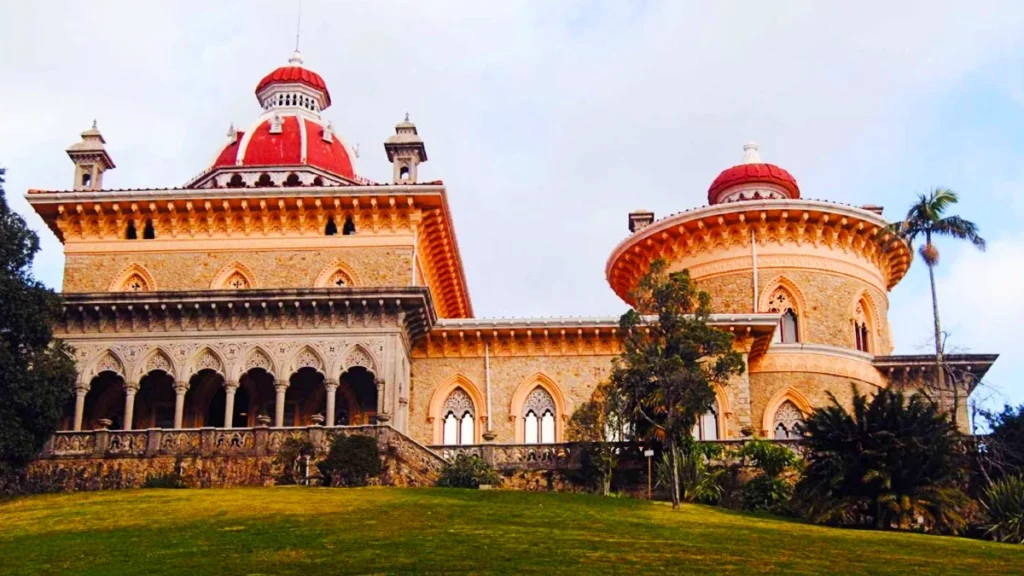 The Monserrate Palace or Palácio de Monserrate (in Portugese) is a palace located on Sintra foothills.
Romanticism and Mudéjar Moorish Revival architecture influence the Palace's design with some Neo-Gothic elements.
In 1995, UNESCO defined the Park of Monserrate as a World Heritage Cultural Landscape, which is why a visit to the Palace is a must.
Lisbon Zoo
Lisbon Zoo (founded in 1884) helps kids and adults learn about animals, wildlife conservation, and how illegal trafficking affects our ecosystem.
Located very much within the city of Lisbon, the Zoo hosts around 2000 animals of more than 300 species.
Fado in Chiado
Fado, which means fate or destiny, is one of Portugal's most popular and loved music genres that emerged during the early 19th century.
Fado in Chiado is a synthesis of music and poetry, which makes it more appealing and soothing.
In 2011 UNESCO added Fado to its Representative List of the Intangible Cultural Heritage of Humanity.
Quinta da Regaleira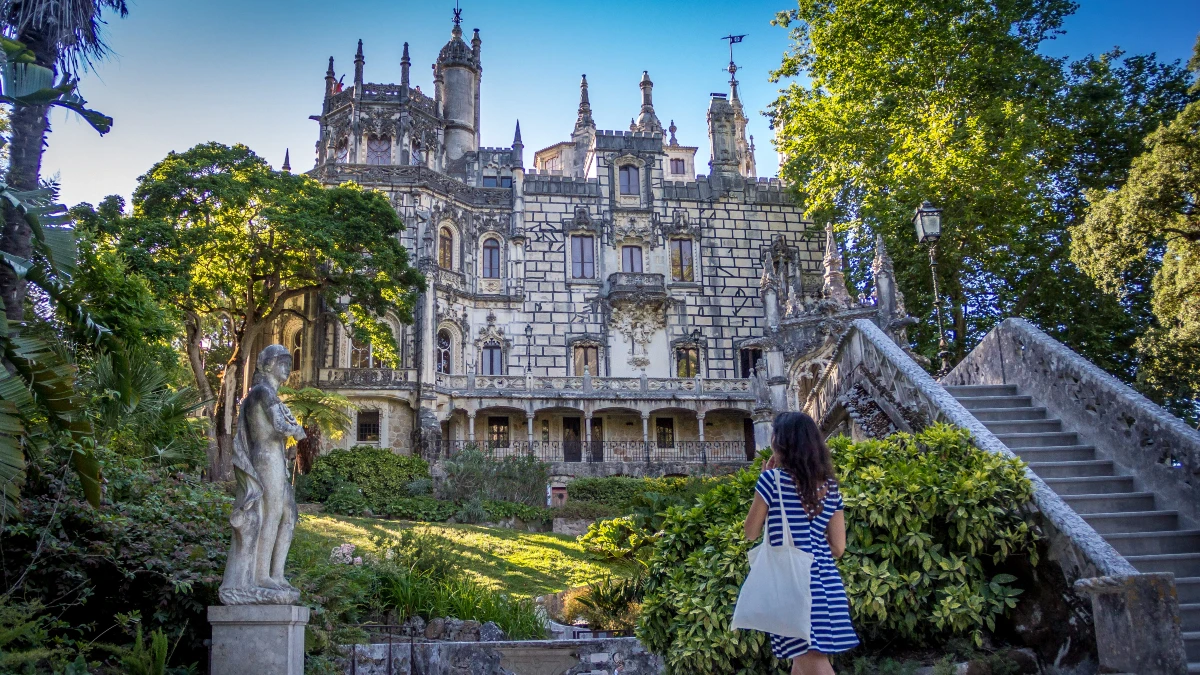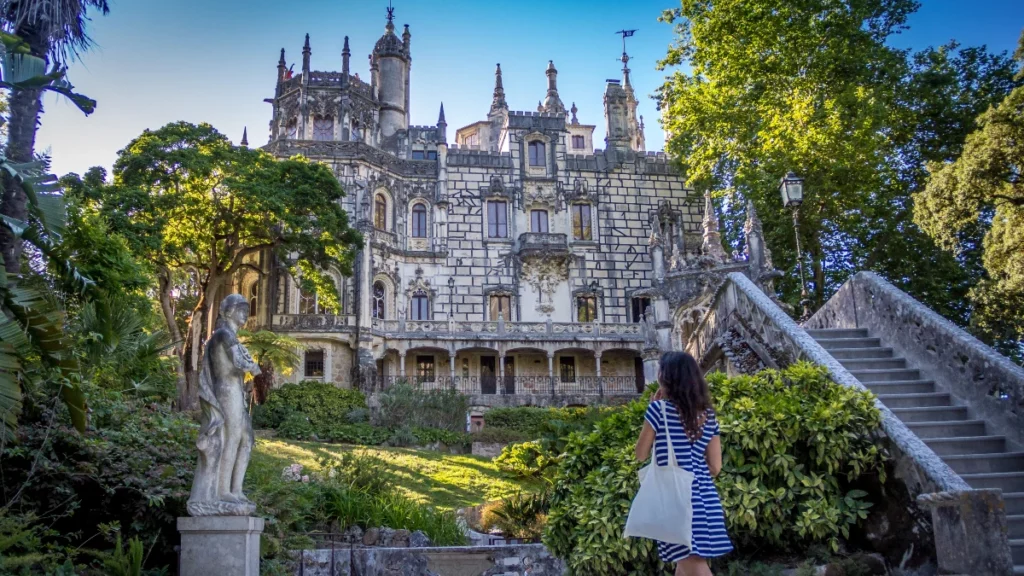 Quinta da Regaleira is a magnificent castle located in Sintra, Portugal.
The estate covers an area of approximately 4 hectares and is known for its stunning architecture and enchanting gardens.
It was built between 1904 and 1910 by the wealthy businessman António Augusto Carvalho Monteiro.
Lisboa Story Centre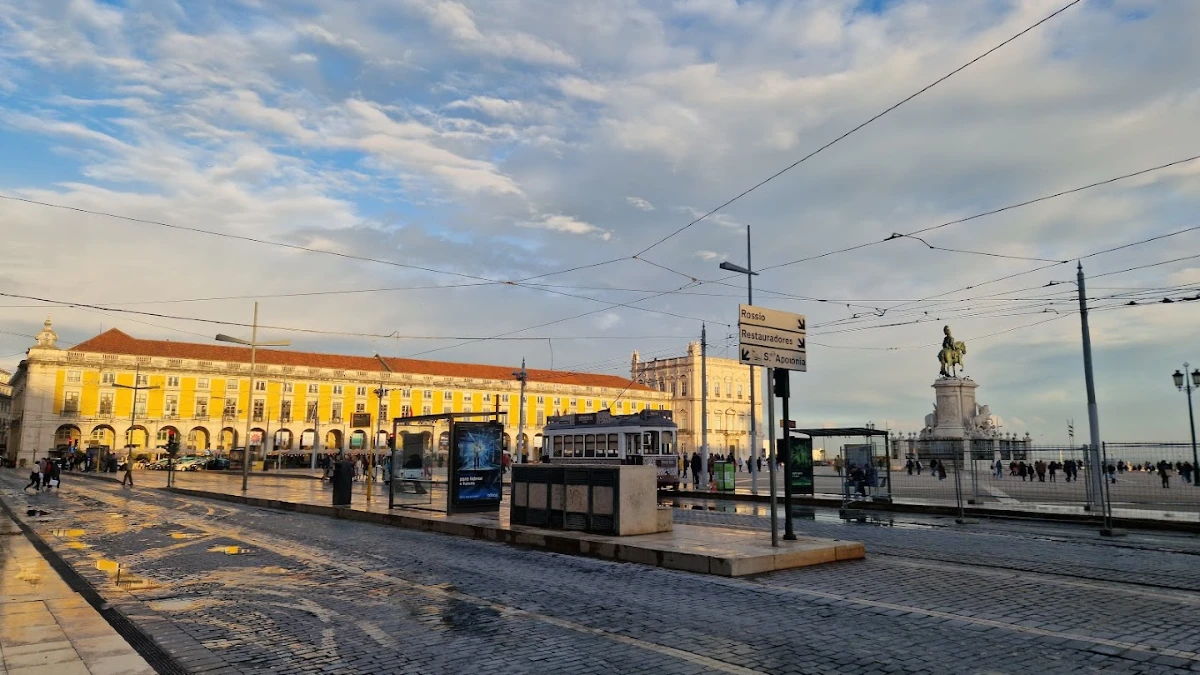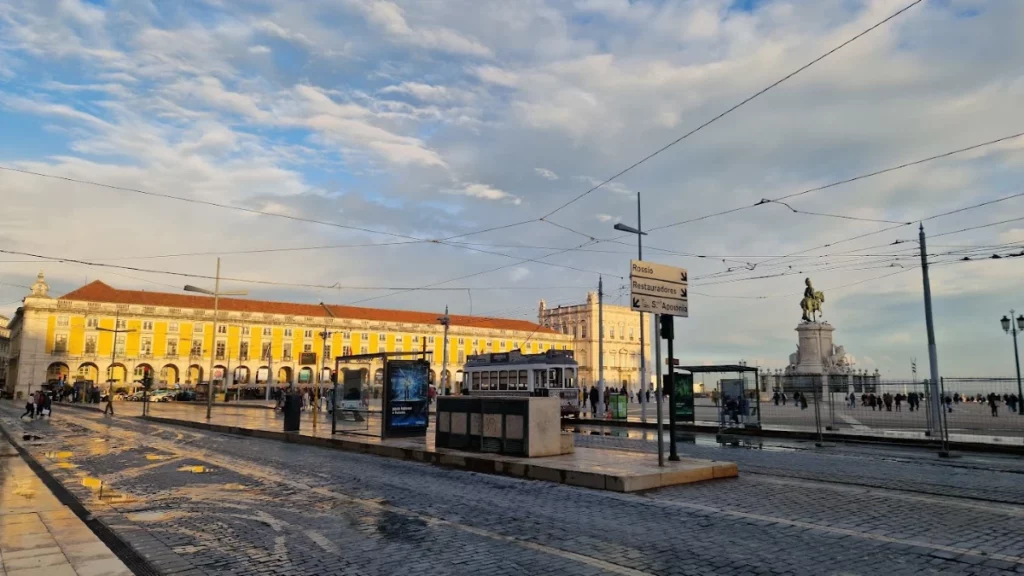 The Lisbon Story Centre is a museum located in the historic district of Alfama in Lisbon, Portugal.
It offers visitors a fascinating journey through the history and culture of the city of Lisbon, from its earliest days to the present.
Lourinhã Dino Park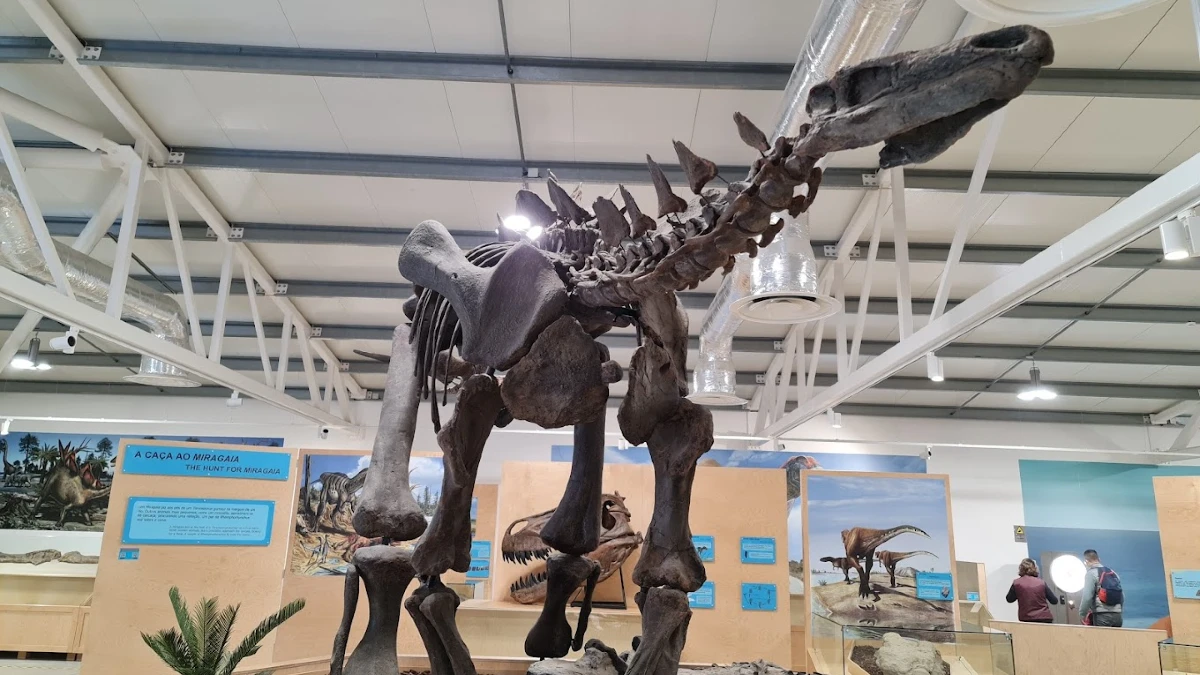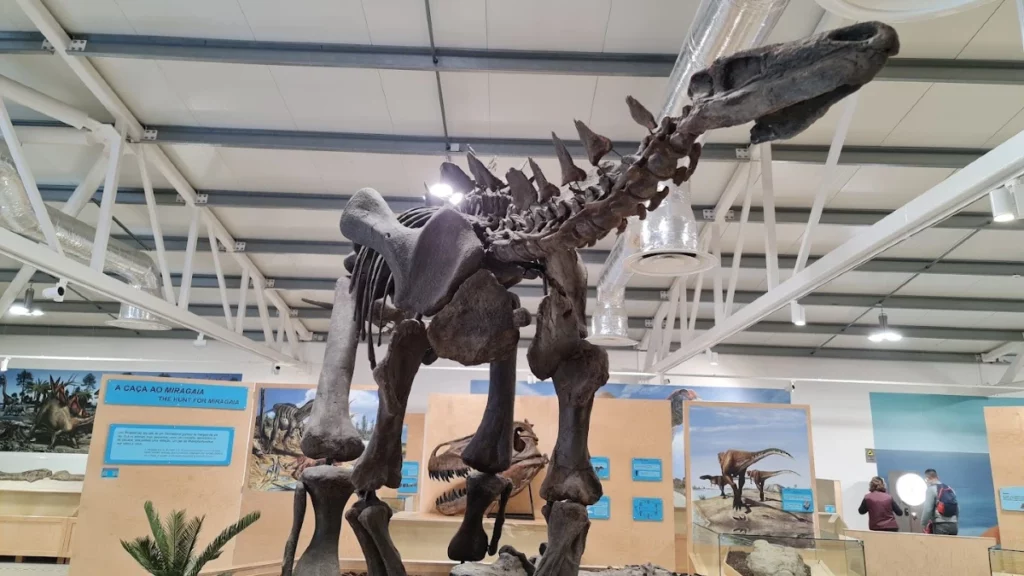 Lourinhã Dino Park is an exciting dinosaur-themed park located in the town of Lourinhã, Portugal. 
It is the largest outdoor dinosaur park in the country and one of the largest in Europe.
The park is situated in a beautiful natural setting and covers an area of approximately 10 hectares, with over 120 models of life-size dinosaurs on display.
Lisbon Sunset Cruise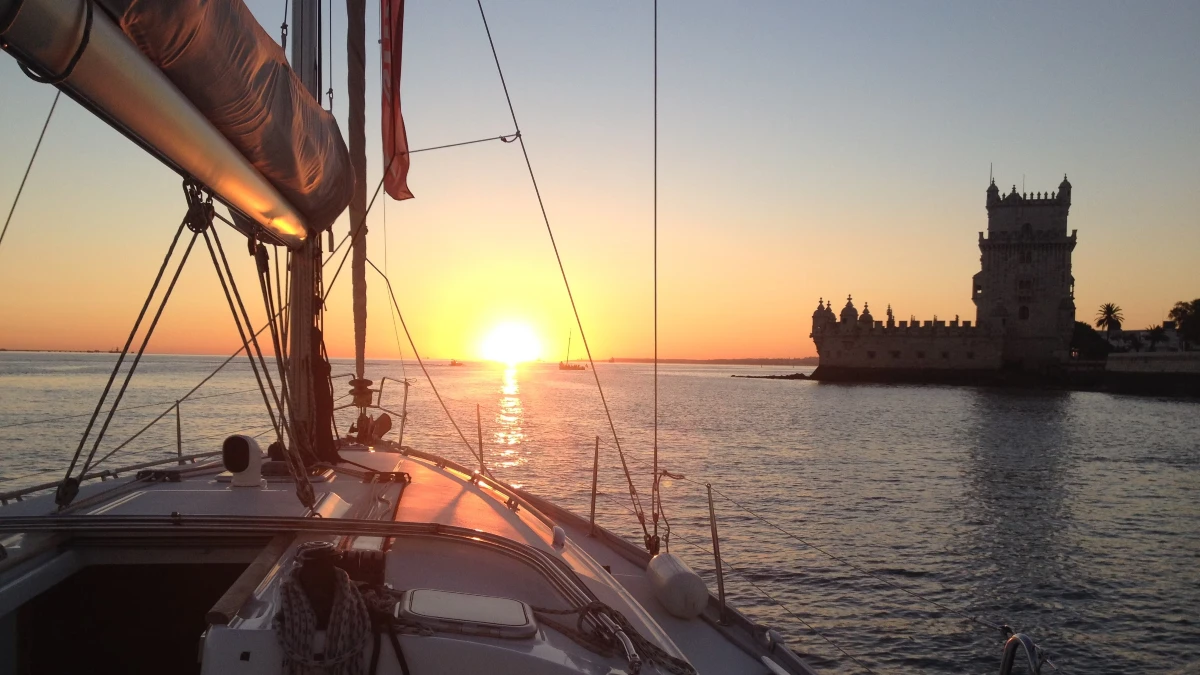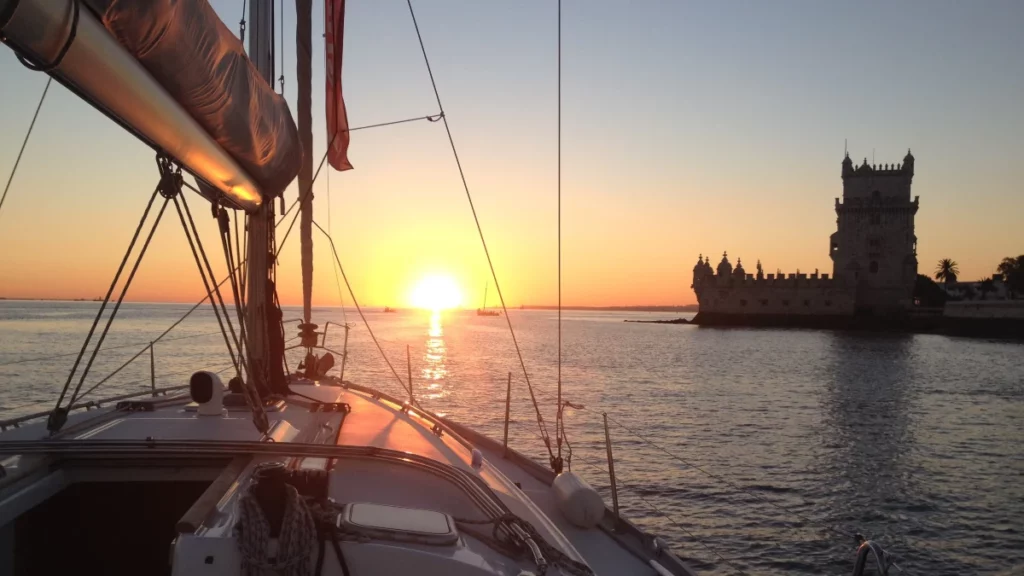 A Lisbon sunset cruise is a well-liked tourist cruise in this capital city of Portugal.
Typically, the cruise travels along the Tagus River, which passes through the city and provides breathtaking views of its cityscape and attractions.
Jerónimos Monastery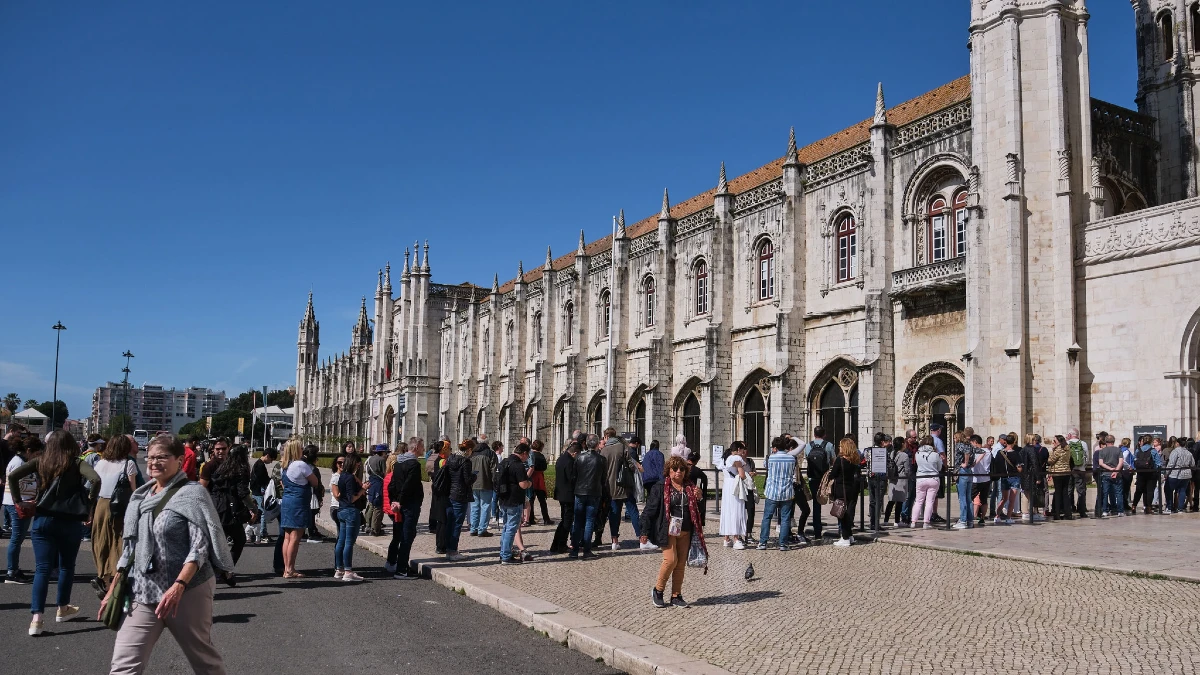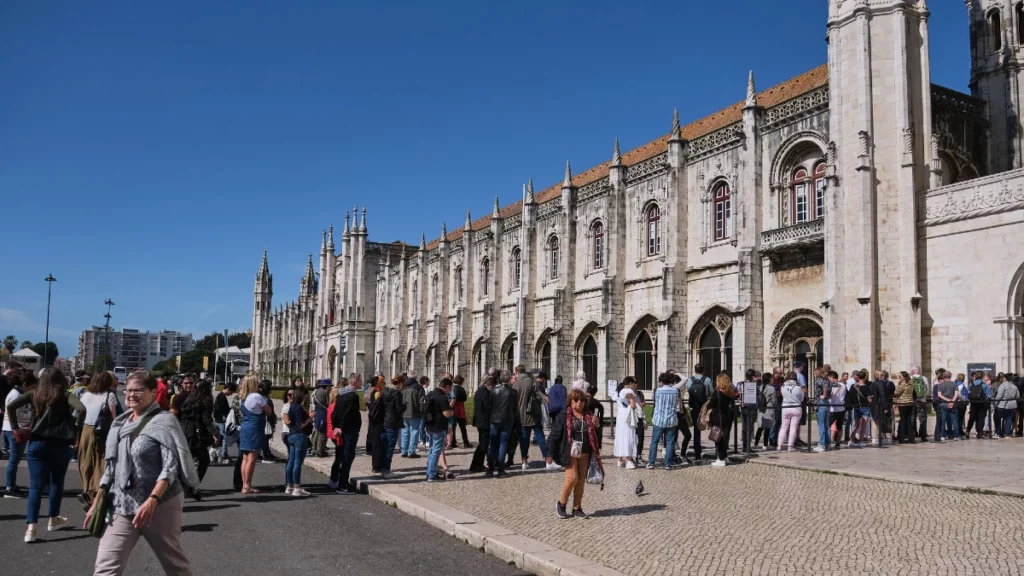 The Jerónimos Monastery, or Mosteiro dos Jerónimos, is a 16th-century monastery that can be found in Lisbon's Belém neighborhood. 
It is regarded as one of Portugal's most remarkable Manueline architectural examples and a UNESCO World Heritage Site.
Castle of the Moors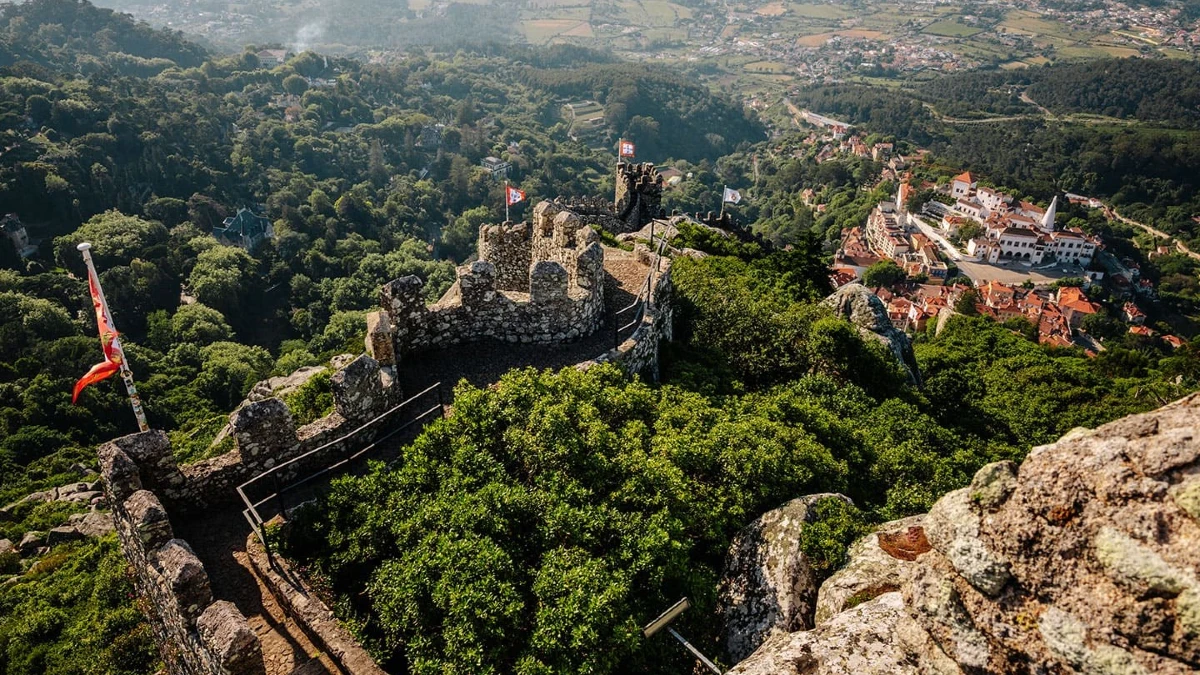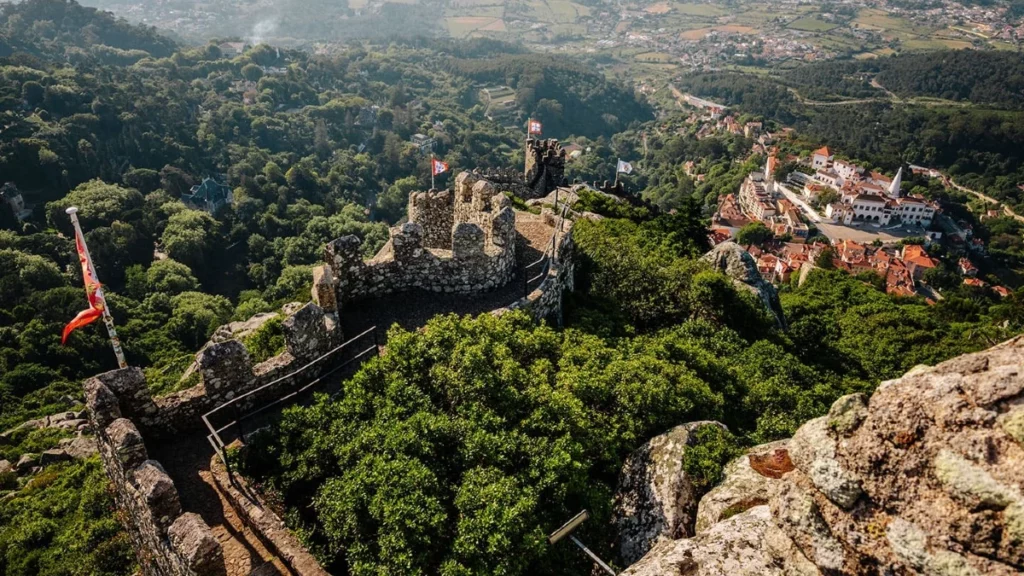 Castle of the Moors is a UNESCO World Heritage Site.
The summit of the Sintra hills is home to one of the most memorable locations in Portuguese history.
The second most famous castle in Lisbon is well worth your time and attention for various reasons.
3D Fun Art Museum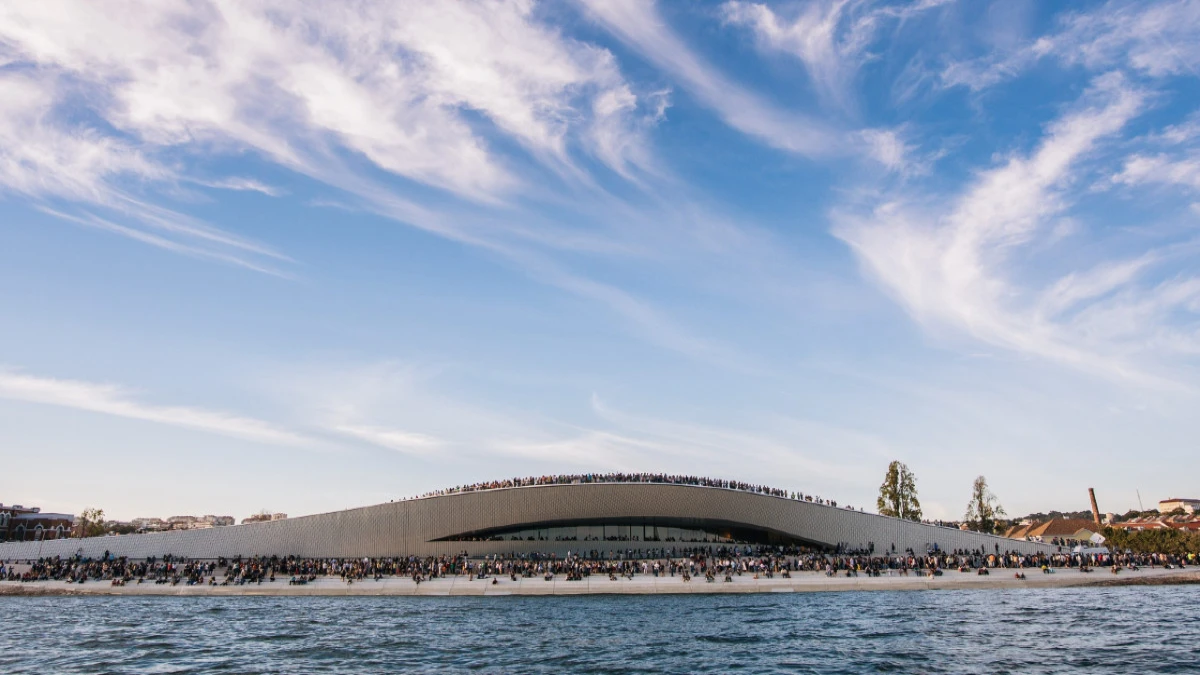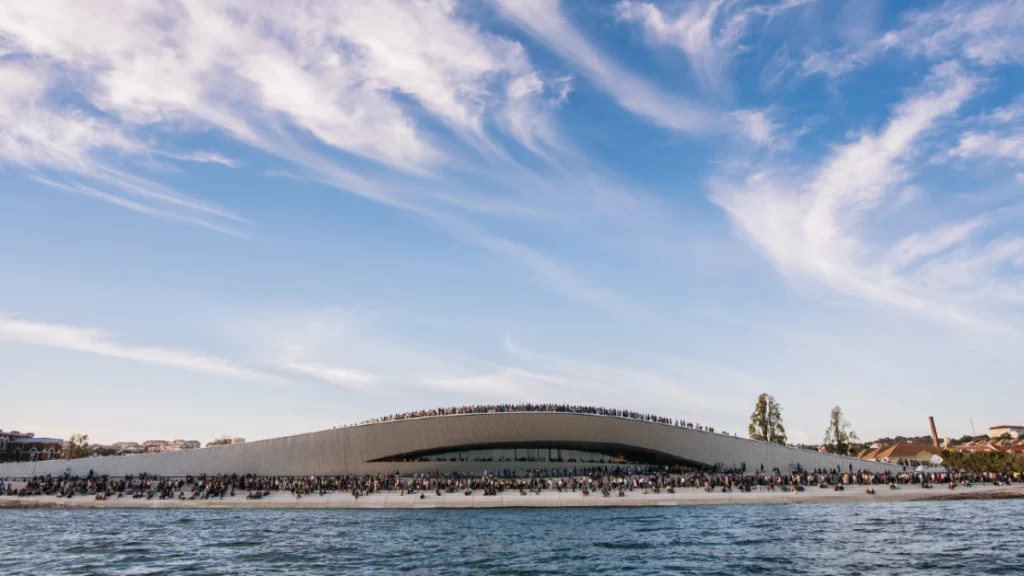 For a fun way to spend the day in Lisbon, take a break from the city's conventional touring and visit the 3D Fun Art Museum.
During your visit to Lisbon, use your imagination to take original pictures and create memorable experiences.
Royal Treasure Museum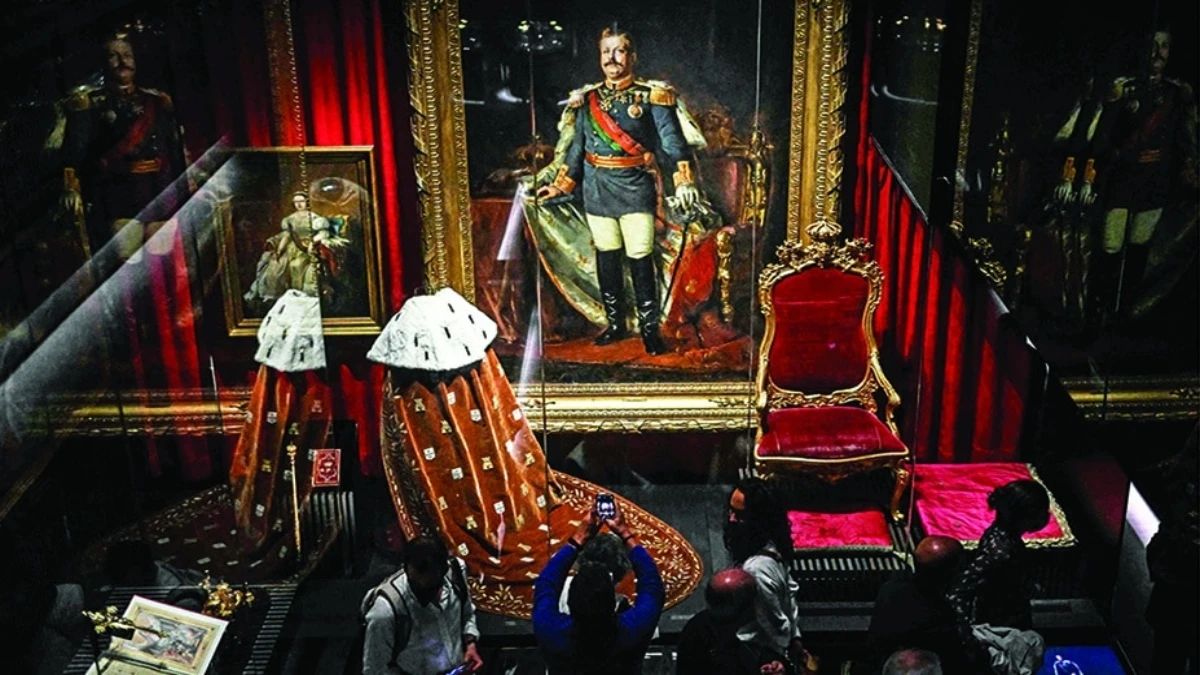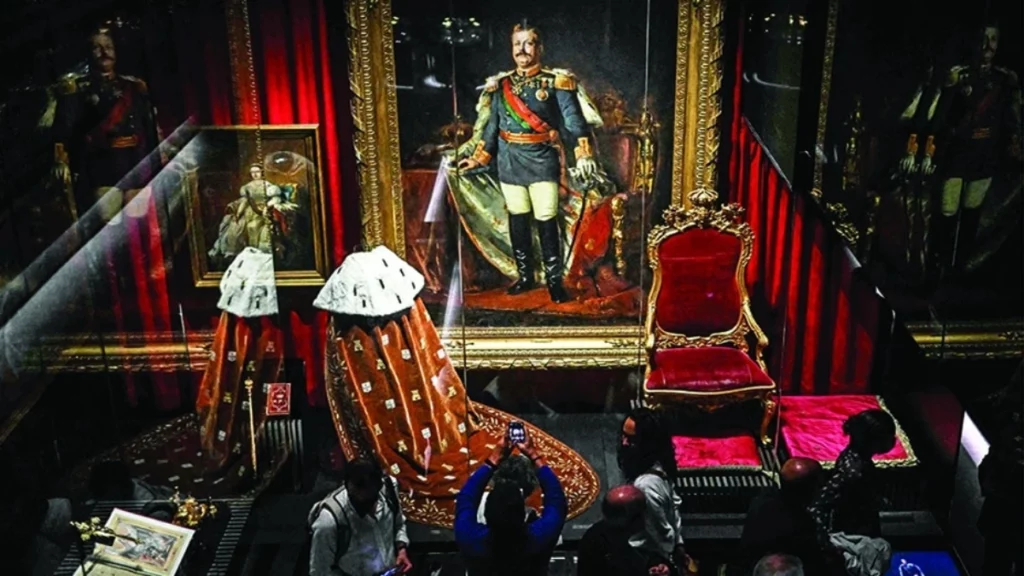 The Royal Treasure Museum or Museu do Tesouro Real Lisboa showcases jewelry, precious stones, goldsmith items, and objects that once Portuguese royal families owned.
Due to the extremely high value of the treasures, one of the largest vaults in the world and an extremely advanced security system had to be constructed.
Belém Tower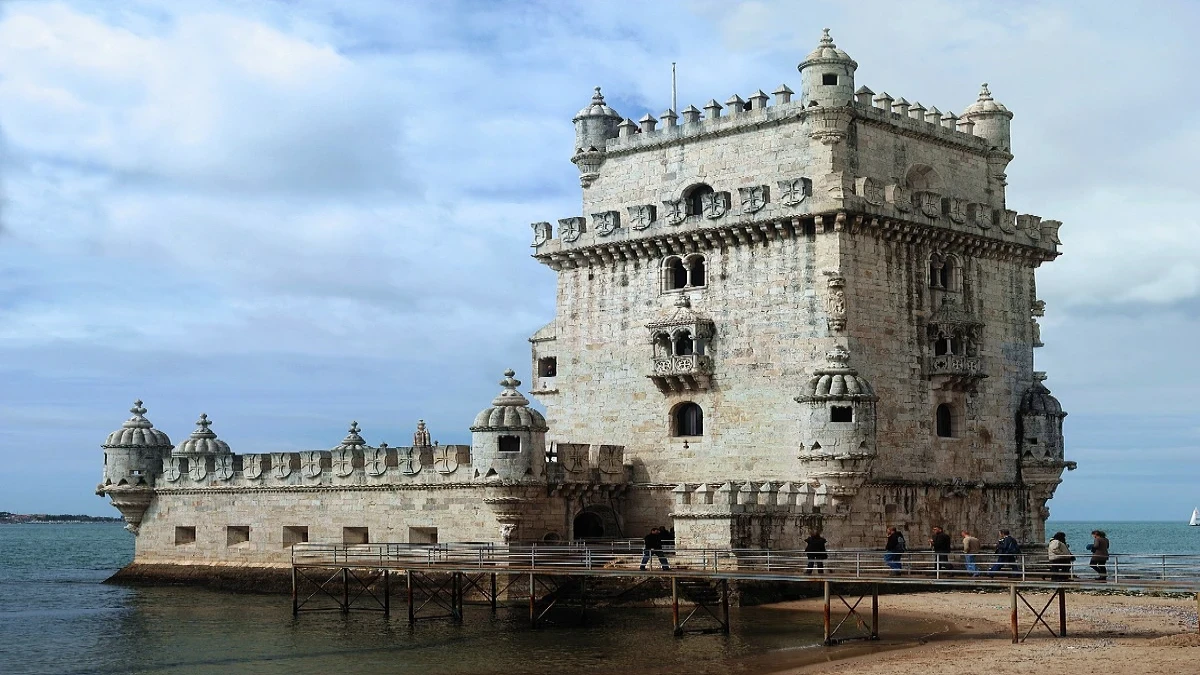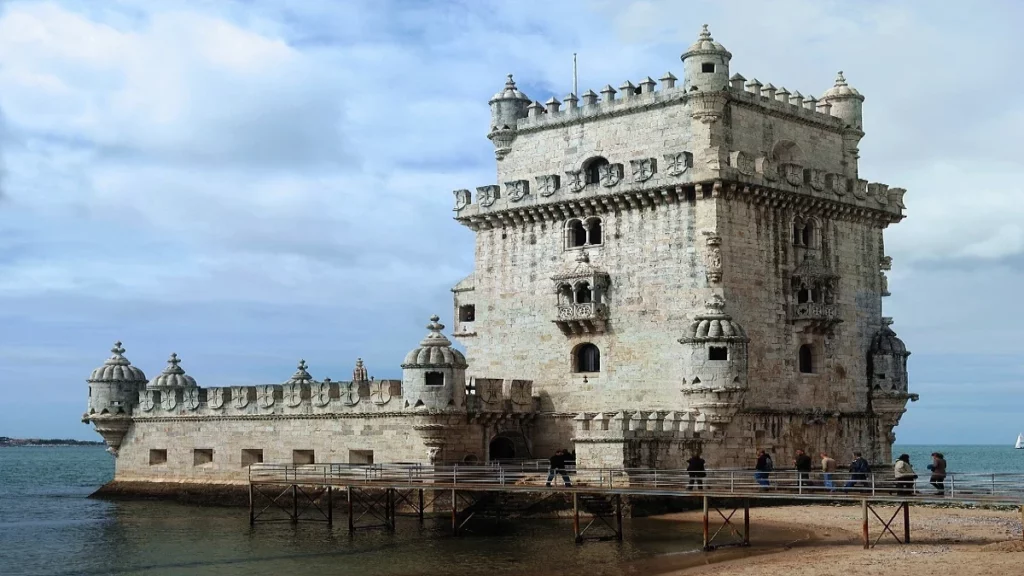 Lisbon's beloved Belém Tower symbolizes Portugal's discovery period.
The tower was built on the northern bank of the Tagus River to protect the city.
It symbolizes the seafaring nation's glory and is considered a lighthouse and customs house of Lisbon.
National Palace and Gardens of Queluz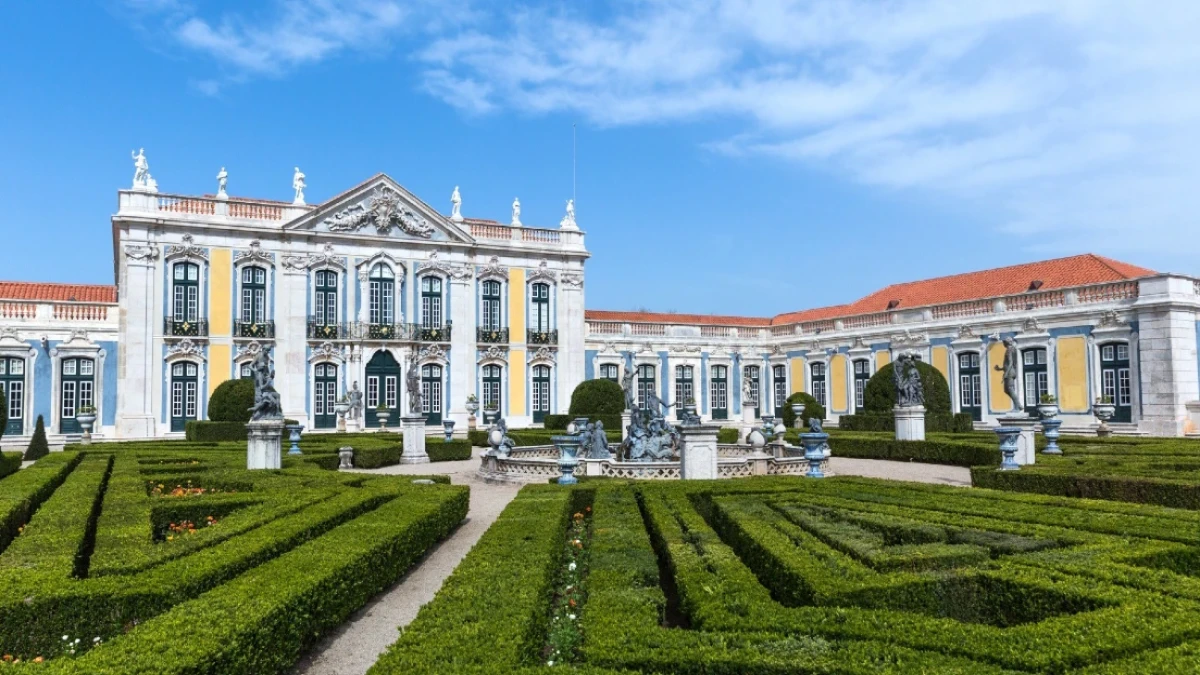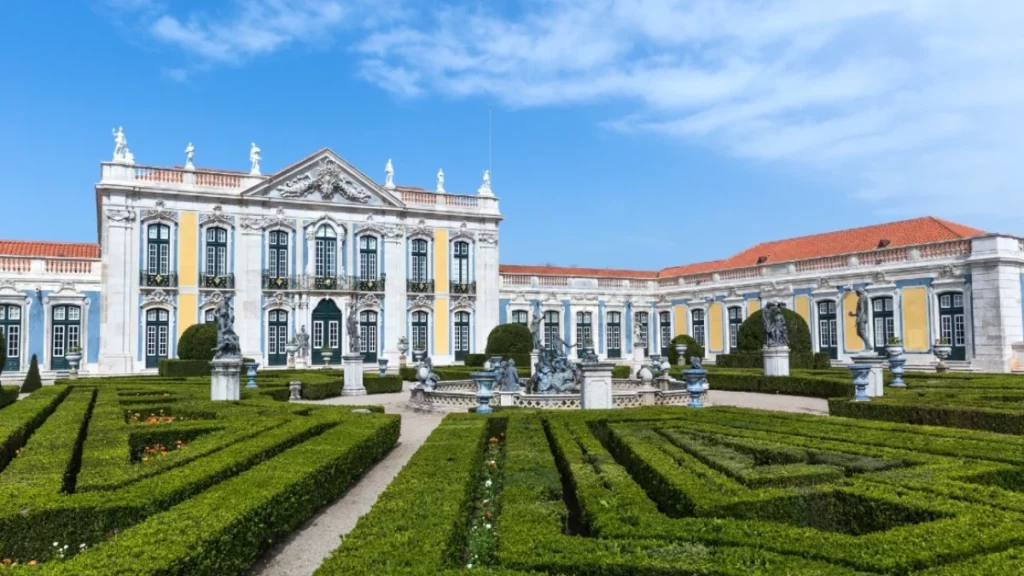 The National Palace of Queluz, the residence of two generations of monarchs, has a close relationship with important individuals in Portuguese history.
Nowadays, it is a significant piece of Portuguese architecture and landscape heritage.
It has a beautiful collection that exhibits eighteenth- and nineteenth-century royal taste.
Food tours in Lisbon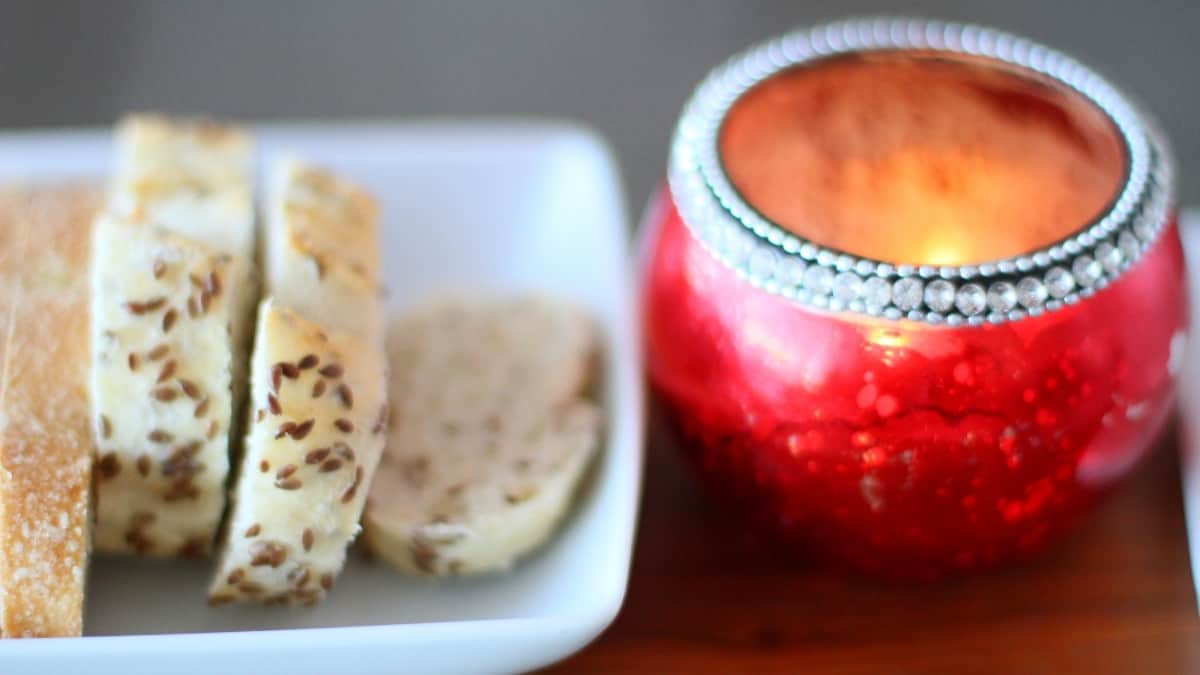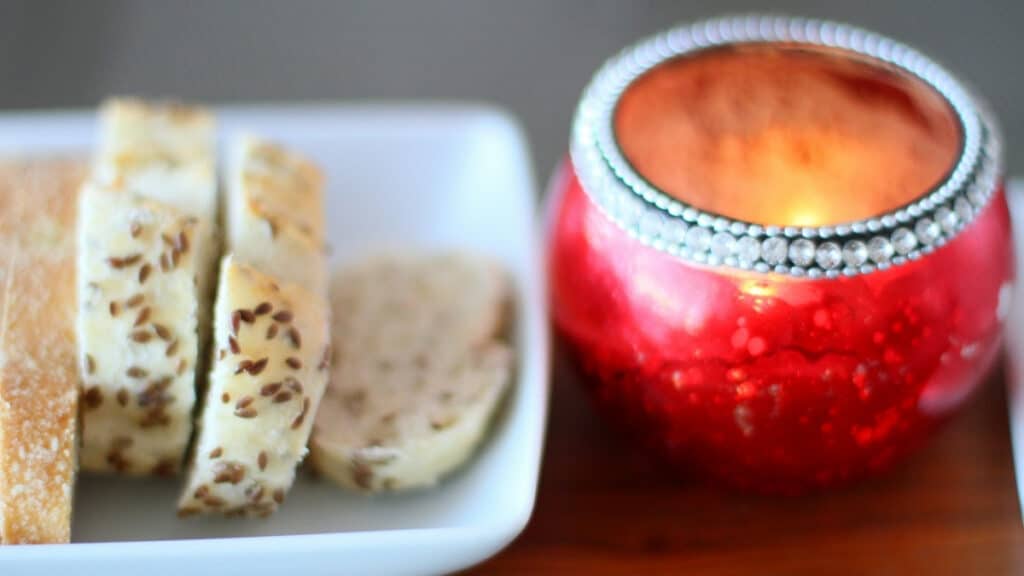 Lisbon food tours go beyond the essential culinary experience to immerse you in the city's culture.
During these highly-rated tours, you enjoy delicious food and drinks from Lisbon's best restaurants and streets with a fun and informative guide leading the way.
Food is a language in its own right, and you don't have to be a foodie to understand it.
# Pub Crawl in Lisbon
# Wine tasting tours in Lisbon
# Cooking classes in Lisbon
Things to do in other cities