The Milan Cathedral is Italy's biggest Church and the world's fifth-biggest Church.
It took almost six centuries, thousands of laborers, and approximately 78 designers to finish.
Famous personalities like Leonardo Da Vinci and Napoleon Bonaparte were also behind the completion of the Church.
The Duomo is renowned for its huge size, intricate design, and Gothic architecture.
If you are planning to visit Milan Cathedral, first find out what all is inside the cathedral.
To enter the Cathedral, visitors must purchase a ticket.
You can either explore the cathedral by yourself or book a guided tour, where a local expert takes you around.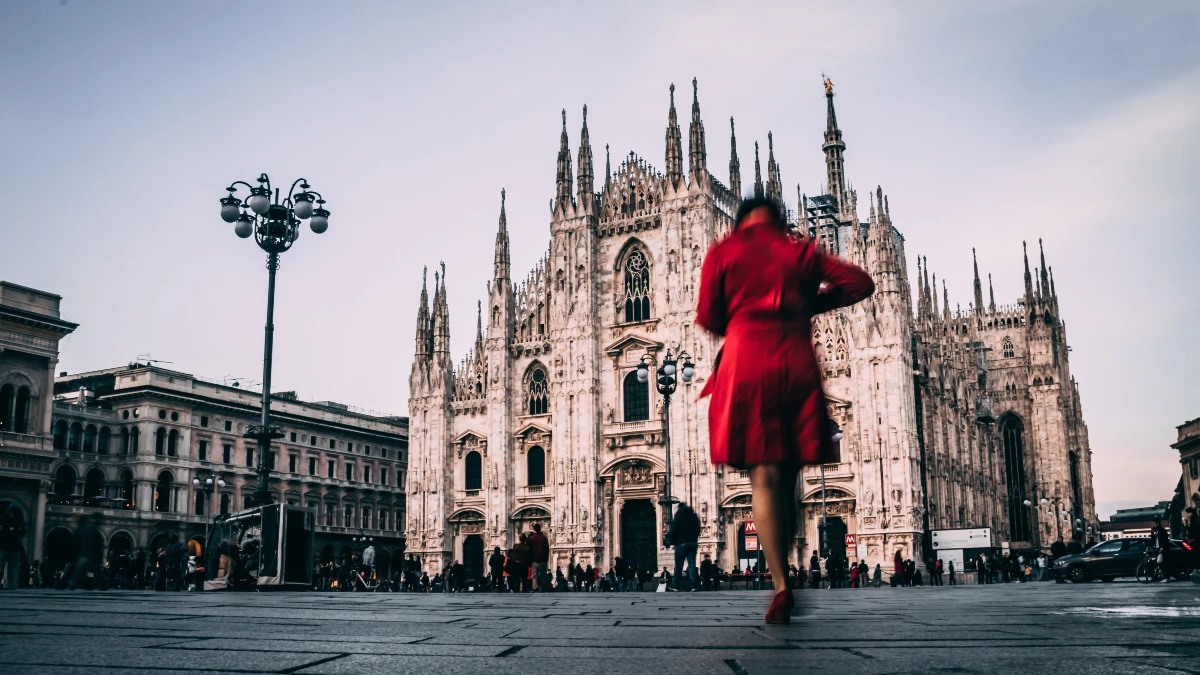 Why book a guided tour of Milan Cathedral
Milan Cathedral has so much to see that it is best explored with someone who understands the attraction.
We list out all the reasons why you must book a guided tour of Duomo Di Milano.
In-Depth Knowledge: Local expert guides have in-depth knowledge about the history, art, architecture, and cultural significance of the cathedral. That's why when you book a guided tour, you get rich, detailed insights that you might not get on your own.
Skip-the-line Access: Many guided tours offer skip-the-line access, saving you time and hassle, especially during peak tourist seasons when the Milan Cathedral can be crowded.
Personalized Experience: Professional guides often customize the tour to your interests. If you're interested in a particular aspect of the cathedral— the stunning stained glass windows, the rich history, or the Gothic architecture—a guide can tailor your visit accordingly.
Hidden Gems: When you book time with a person who is an expert on Milan Cathedral, they will show you both well-known highlights and lesser-known spots and details. Usually, when tourists explore on their own, they end up missing the hidden gems.
Practical Assistance: Besides providing information, Duomo Di Milano's guide can assist with practical matters such as navigation, timing your visit for the best light or least crowds, suggesting other activities in the area, and more.
Roof Access: Access to the roof, where you can walk among the spires and get stunning views of Milan, may be included in some guided tours of the Milan Cathedral. Your guide can point out landmarks in the cityscape and give you a unique perspective.
The stained glass windows of Milan Cathedral are some of the most impressive in the world and are large, colorful, and highly detailed.
---
---
Guided tours to nearby attractions
Sforza Castle, The Last Supper, La Scala Theatre are some of the other attractions near Milan Cathedral.
That's why guided tours to the Cathedral sometimes come with visits to other attractions.
Save money & time! Want to see famous Italian attractions in Italy within 48 hours? Buy Milan Pass and get free access to La Scala, the Duomo terraces and museum, The World of Leonardo, and many more!
---
---
Best self-guided tours
If you are on a budget holiday, if you are in a large group or if you are a family with younger kids, guided tours are not for you.
In such cases, we recommend the below given self-guided tours.
Surprisingly the most visited and liked area of the Duomo is its rooftop terrace, as the entire city and the Italian Alps can be seen clearly from it, and it is open to tourists.
Recommended Reading: Trivia about Milan Cathedral
---
---
Recommendations for a smooth experience
Duomo Milan is open from 9 am to 6 pm.
The Cathedral gets thousands of visitors each day so best to go as early in the morning as possible. This is exactly the reason why you must book your guided tour much in advance.
Avoid long lines and physical interaction by purchasing tickets online.
On Thursday, the Duomo roofs are open until 7 pm, and from Friday through Sunday, they are open until 8 pm. Many tourists visit the rooftop at night to take pictures.
We advise avoiding weekends because many tourists and worshippers visit the cathedral on weekends.
The spring season is the ideal time of year to visit Duomo Milan.
In the spring months of April and May, the weather in Milan cools down, and the crowd disperses.
The city is flooded with thousands of tourists throughout June, July, and August, visiting locations like the Duomo Milan.
Popular attractions in Milan
# Milan Cathedral
# Sforza Castle
# Leolandia
# Gardaland Park
# AC Milan Museum
# Leonardo3
# La Scala Theatre & Museum
# Peppa Ping Land
# Legoland at Gardaland
# Leonardo's Last Supper
# Gardaland SEA LIFE Aquarium
# Museum of Illusions
# Leonardo's Vineyard
# Leonardo da Vinci Science Museum
# Villa Necchi Campiglio
# Pinacoteca Ambrosiana