If you're visiting Gardaland Theme park, you cannot miss the SEA LIFE Aquarium.
It is an interactive aquarium with over 40 fully-themed pools; you can witness over 5,000 creatures from different species and get to know life below the sea a little more.
Here, you'll look at the different species through large windows and transparent domes.
This article explains everything you need to know before buying Gardaland SEA LIFE Aquarium tickets.
What to expect at SEA LIFE Aquarium
When visiting SEA LIFE Aquarium, get ready for a load of fun and delve into the world of sea animals and plants.
Major highlights of SEA LIFE Aquarium Milan are-
Ocean Tunnel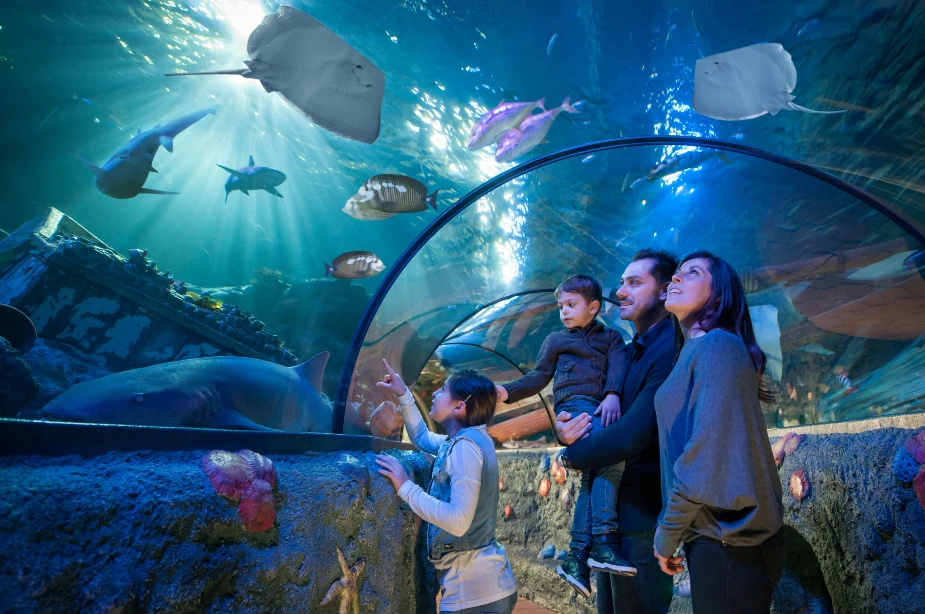 Walk amongst the sharks and stingrays below the ocean in the ocean tunnel.
This underwater tunnel is covered in glass, and you can get a 180-degree view of the ocean creatures right over your head.
Interactive games and attractions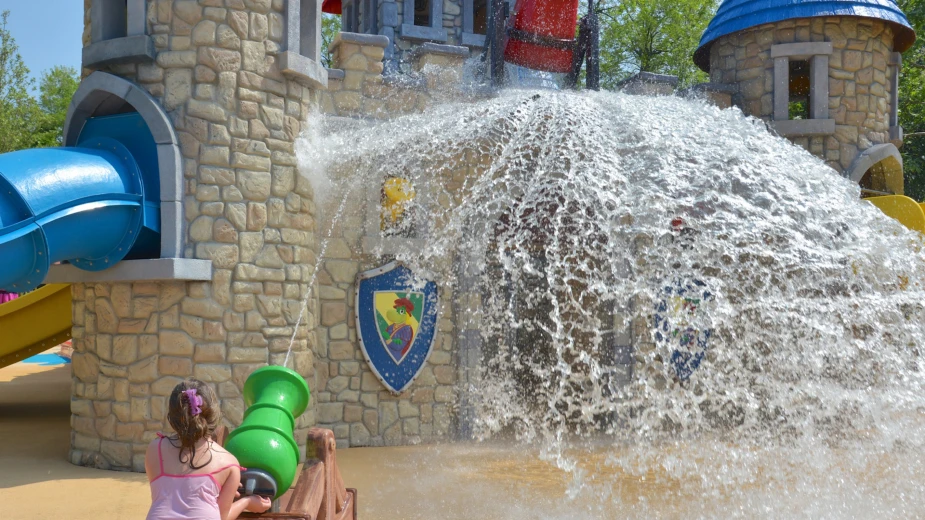 The Aquarium has child-friendly domes and portholes where they can see the sea world from their point of view.
Take advantage of the games and quizzes in each room that cater to people of all ages.
Gift Shop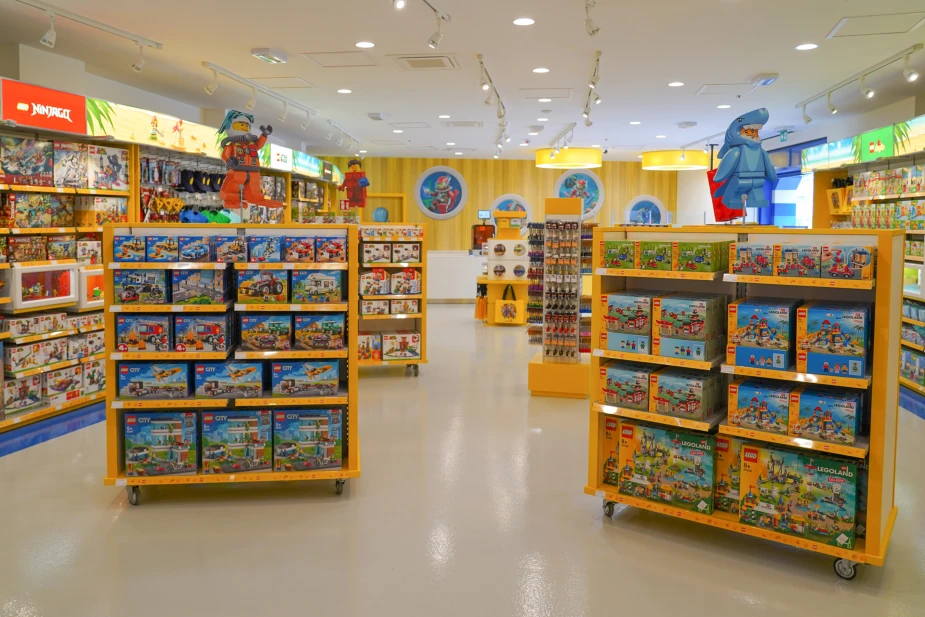 Get your aquarium souvenirs in the gift shop with products ranging from soft toys to games.
Gardaland SEA LIFE Aquarium tickets
To see the world underwater, you need a ticket, and we suggest you plan and purchase one in advance.
Where to buy tickets?
You can book tickets to the Gardaland SEA LIFE Aquarium tickets both online and offline.
This ticket allows you to skip the entrance line at the main gate.
How online ticket works?
To book tickets to the Gardaland SEA LIFE Aquarium, go to the ticket website, choose your preferred day, timeslot, and number of participants, and then click the Book Now option.
You will get an email with your ticket as soon as you book your tickets.
On the day of your visit, scan this email directly at the museum entrance, and you can enter the aquarium.
Ticket Prices
Entrance ticket (for all visitors): €9
Free admission is offered to people who are disabled and kids below 100 cm in height.
Reduced tickets are available for kids under 10, seniors 60+, self-sufficient disabled visitors & the carers of disabled visitors.
How to reach SEA LIFE Aquarium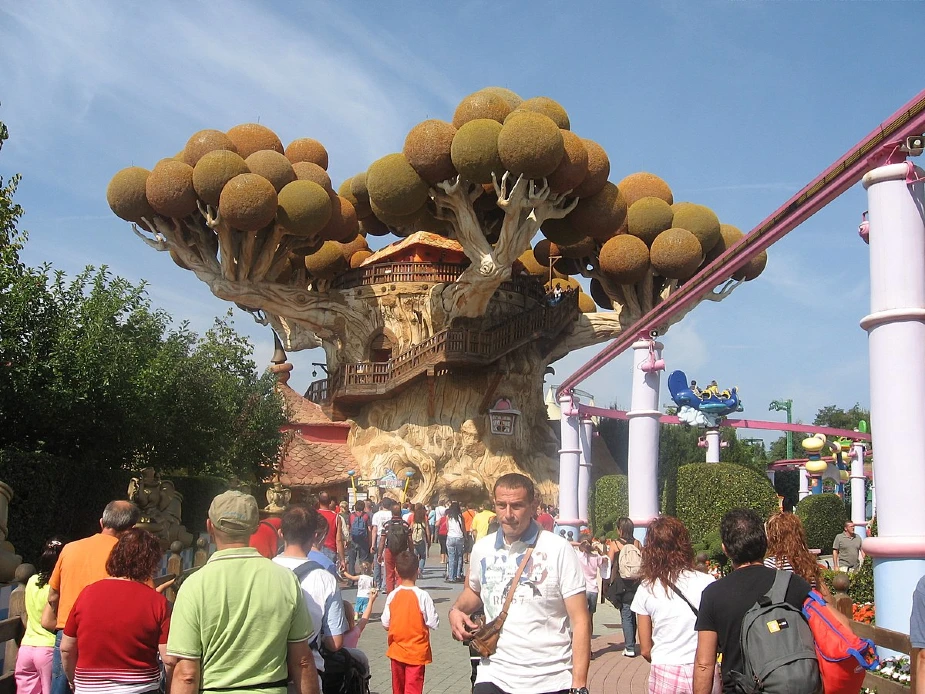 SEA LIFE Aquarium is located near Gardaland Park.
Address: Via Derna, 437014, Castelnuovo d/G, Verona. Get Directions
You can take public transport to reach the aquarium. However, the best and easiest way to get to Gardaland is by car.
By train
Gardaland Park is 2 km away from Peschiera del Garda train station.
You can take the round-trip shuttle bus to Gardaland when you reach the station.
By Bus
If you're coming from anywhere across Italy, you can take the FlixBus or Busforfun.
If you're coming from Veneto, you can take the Verona (ATV).
After you reach Gardaland, SEA LIFE Aquarium is 700 meters from Gardaland. You can go on foot or take a fun, colorful train to the Aquarium.
You can get off at the Gardaland Bus stop if traveling on bus no. 164, SC440 and SC410.
By Car
You can quickly arrive at Gardaland if you're traveling from Milan or Venice by taking the A4 Milan-Venice Motorway and exiting at the Peschiera del Garda toll booth.
If you're coming from Modena or Brenner Exit, exit at Peschiera del Garda off the A22 (Brenner-Modena) Autostrade.
Car Parking
There are several parking lots around Gardaland where you can park your car.
Here are the parking lots around Gardaland!
Opening hours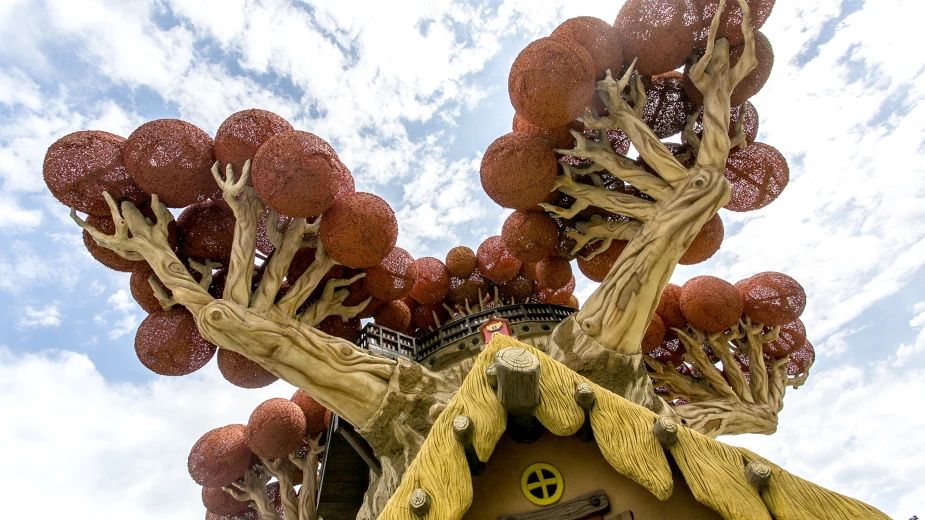 SEA LIFE Aquarium opens daily from 10 am to 6 pm from April to mid-September.
The timings after these months are not guaranteed. Before your visit, check the official website of SEA LIFE Aquarium Gardaland.
The Aquarium operates from 10 am to 6 pm throughout the week till 11th September.
From 11th September to 30th September, the Aquarium is open from 10 am to 5 pm, except on weekends when the timing is from 10 am to 6 pm.
From October through December, the Aquarium is closed on weekdays. In October, the timings for weekends are from 10 am to 6 pm.
In November, the timings for weekends are from 11 am to 5 pm.
In December, the timings fluctuate daily, so it is recommended to visit their website to check the timing of the day you wish to visit.
Best time to visit the Aquarium
You can visit the SEA LIFE Aquarium any time, as it is covered, so you don't need to worry about the weather.
The best time to visit the aquarium is as soon as it opens. The crowd is yet to come, and you can enjoy the place at your own pace.
If you want to enjoy the enjoy Gardaland park as well, we recommend going in the summer as the temperature is cooler and you have plenty of time to look around.
Avoid going to SEA LIFE Aquarium during August, as it is a holiday season in Italy, and you will only encounter crowds during this month.
How long does the Aquarium take
The aquarium tour takes about 90 minutes in total.
We recommend reserving at least 2 hours for the tour, keeping in mind the crowd, games, eating time, and, of course, the tour itself.
Map of Gardaland SEA LIFE Aquarium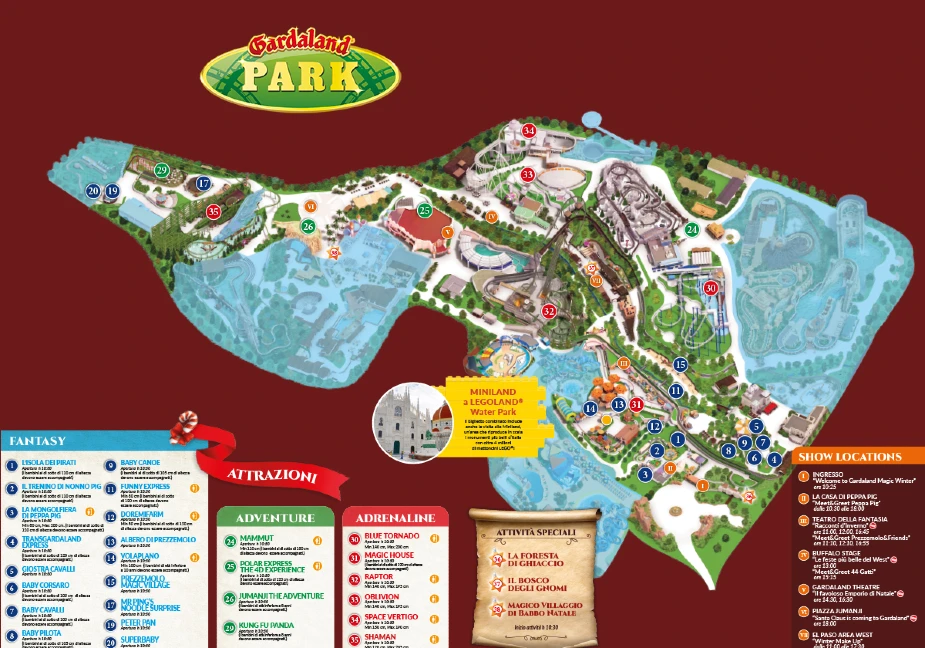 Get the map of Gardaland SEA aquarium so you can plan your trip.
Planning your tour ahead of time will help you avoid getting lost and waiting in a particular area.
This is the most effective and efficient approach to maximize fun at the aquarium.