Castello Sforzesco is an unusual landmark that houses several specialized museums and historical artifacts.
Sforza Castle, originally a Visconti castle, later became the residence of the Sforzas (the city's rulers).
Sforzas converted it into a beautiful ducal castle decorated by some of the great artists of that time, including Donato Bramante and Leonardo da Vinci.
By the end of the 19th century, architect Luca Beltrami refurbished the Castle and transformed it into the administrative center of Milan's Civic Museums.
Even after so many transformations, the castle is still one of the most beautiful fortresses in Italy and one of the biggest fortifications across Europe.
This article shares everything you need to know before buying Sforza Castle tickets.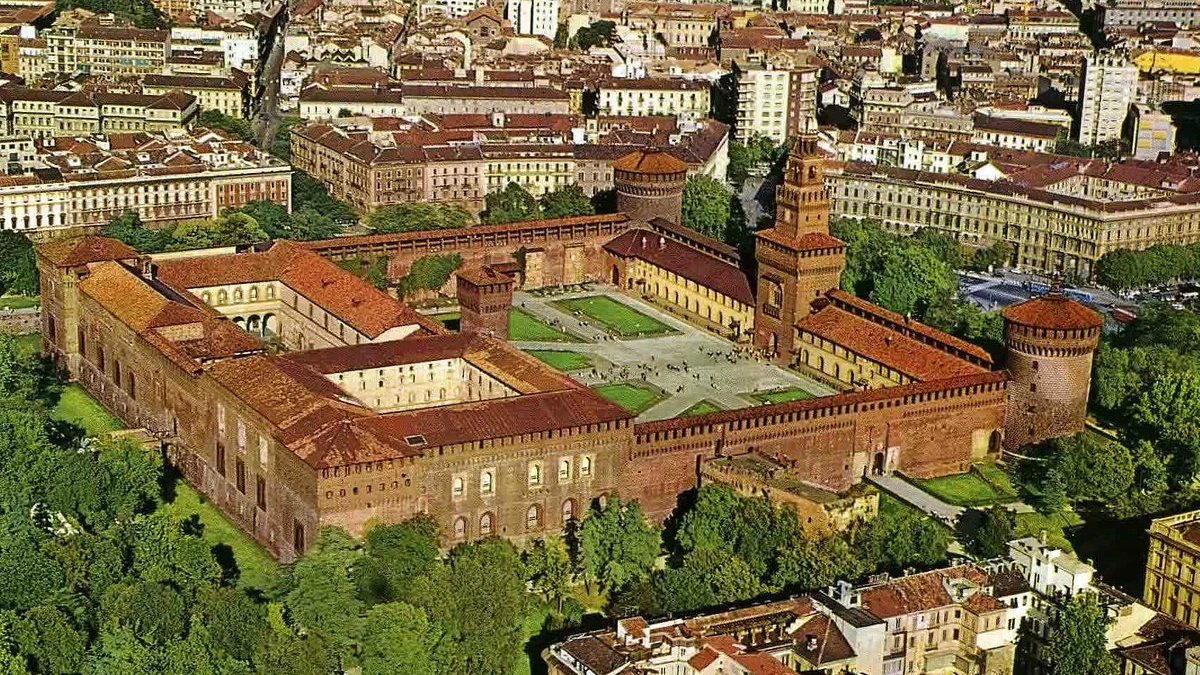 What to expect at Sforza Castle
Castle Sforza is also known as a cultural and artistic paradise.
Over one million tourists visit Sforza Castle Milan every year to witness its rich history, art, architecture, and culture.
Sforza Castle is a must-see if you want to learn how a historic place in Milan, after many renovations, is still regarded as the most magnificent fortress.
You can also expect a beautiful Art Gallery, the Archaeological Museum (divided into the Prehistoric Museum and the Egyptian Museum), and various exhibitions, libraries, and archives at Sforzesco Castle .
Head to Parco Sempione, one of Milan's most spectacular natural areas, to revive yourself.
---
---
Where to buy Sforza Castle tickets
You can buy Sforza Castle tickets at the attraction or online.
However, we suggest you book your tickets online as it offers you many benefits like:
– You get a discount on booking tickets online, which means you can save money.
– You don't have to travel to the attraction to buy tickets and sweat yourself standing in long queues.
– You can book your tickets in advance and plan your tour accordingly.
– Sometimes, the tickets get sold out quickly. However, if you purchase tickets online, you can avoid last-minute disappointments.
How online ticket works
On the booking page of Sforzesco Castle, select date, and number of tickets and book tickets right away.
Once your tickets are booked, you'll receive the tickets in your registered email.
There is no need to print tickets.
On the day of your visit, show the e-ticket saved on your phone at the admission gate on the day of your visit.
Sforza Castle entry tickets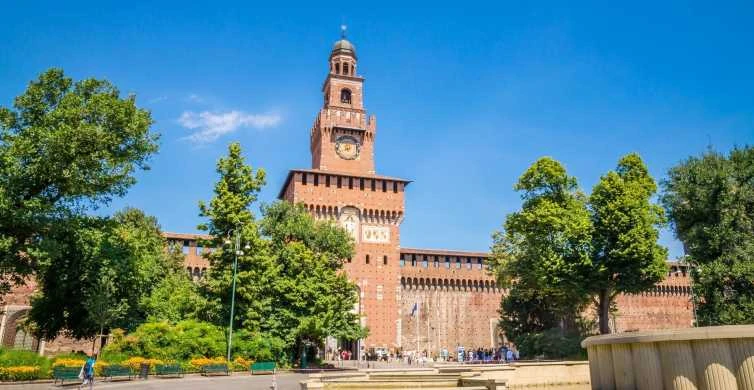 With this ticket you can take a 2 hour tour of the Sforza Castle taking help of an app-based audio guide.
The audio guide is available in English, Spanish, French, Italian, German.
You can bring your own mobile device and headphones for an interrupted audio tour.
Ticket price
Adult ticket (18 to 64 years): €13.50
Senior ticket (65+ years): €11
Child ticket (up to 17 years): Free
---
---
Sforza Castle and Michelangelo's Pietà Rondanini Tour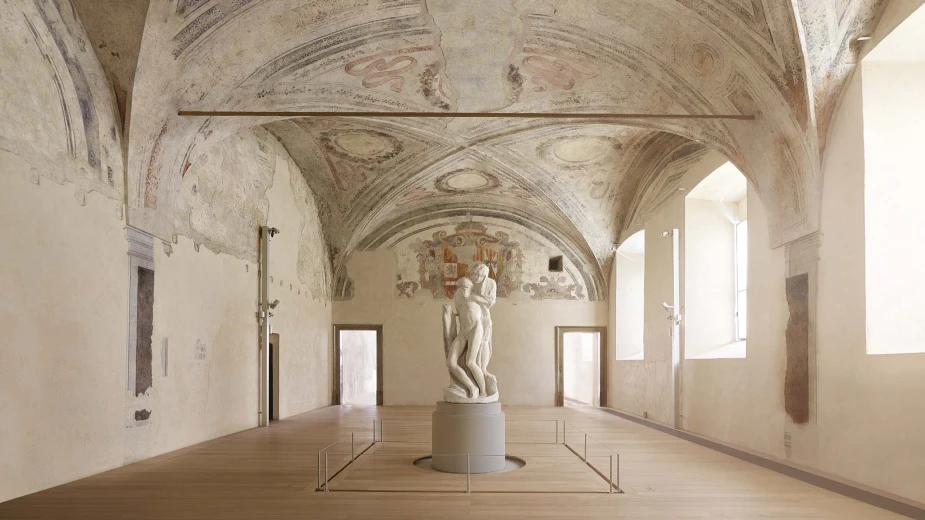 What if someone asks you whether you saw the last footsteps of Leonardo Da Vinci or Michelangelo's last masterpiece during your visit to Sforza Castle?
Nothing to worry about! This ticket can help you explore them.
With this ticket you get admission into castle and museum.
On this small group tour, a certified tour guide will introduce to the attractions
The tour last for 1.5 hours.
Ticket Price
Adult ticket (13+ years): €49.90
Child ticket (5 to 12 years): €29.90
Infant ticket (up to 4 years): Free
---
---
Walking Tour, Sforza Castle, and The Last Supper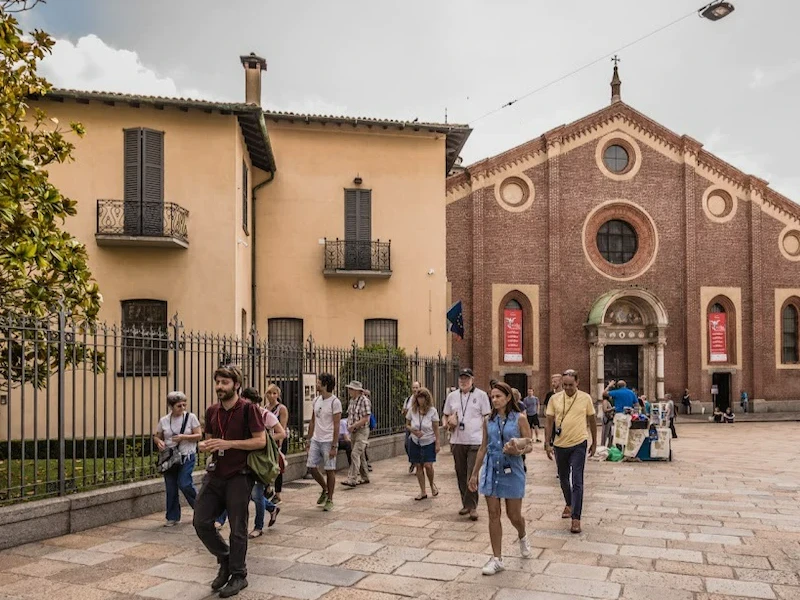 Purchase this ticket that lets you see "The Last Supper," a masterpiece by Leonardo da Vinci, stunning architecture of the Duomo and Sforza Castle.
This ticket also includes a walking tour of La Scala Theater.
An English-speaking guide will be there to guide you throughout the 3 hour tour.
For the Last Supper visit, infants up to the age of 1 do not need a reservation if they are carried by a parent and enter without a stroller
Ticket Cost: €74
Guided Tour of Duomo, Sforza Castle, and The Last Supper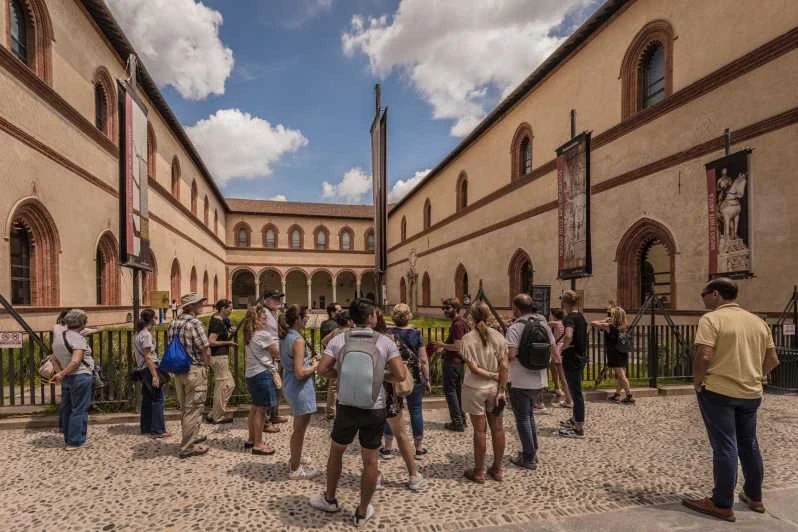 Want to enjoy an early entry to the Santa Maria Delle Grazie church and Milan's Duomo to see Leonardo da Vinci's The Last Supper?
Take a tour with a guide to see famous sites, including the Sforza Castle, and cobbled streets of the Brera district.
Learn as your guide tells you all about the history and culture of Milan.
You will get guaranteed 15 minutes with the fresco.
Headsets will be provided to tourists that shows details of what you see on the walking tour.
Ticket Price
Adult ticket (15+ years): €114
Child ticket (up to 14 years): €104
Save time & money! Want to see famous attractions of Italy within 48 hours? Buy Milan Pass and get free access to La Scala, the Duomo terraces and museum, The World of Leonardo, and many more!
---
---
How to reach Sforza Castle
Sforza Castle is located in Sempione Park.
Address: Piazza Castello, 20121 Milano MI, Italy. Get Directions
You can take private transport to reach the castle, however we recommend public transport for convenience.
By Train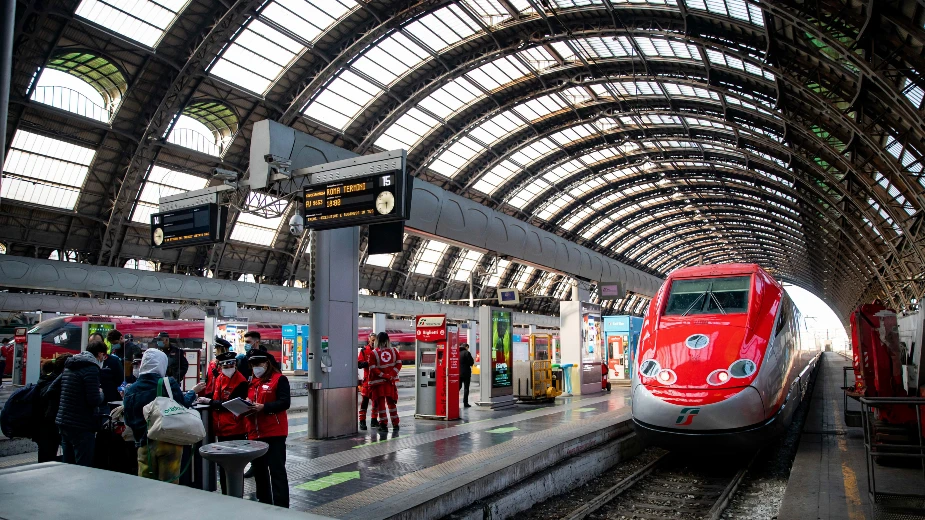 Reaching Sforzesco Castle is easier if you are near Milano Cadorna station.
You can take trains R16, R17, R22, R27, RE1, RE7, S3, S4, XP1 to Milano Cadorna station.
By Subway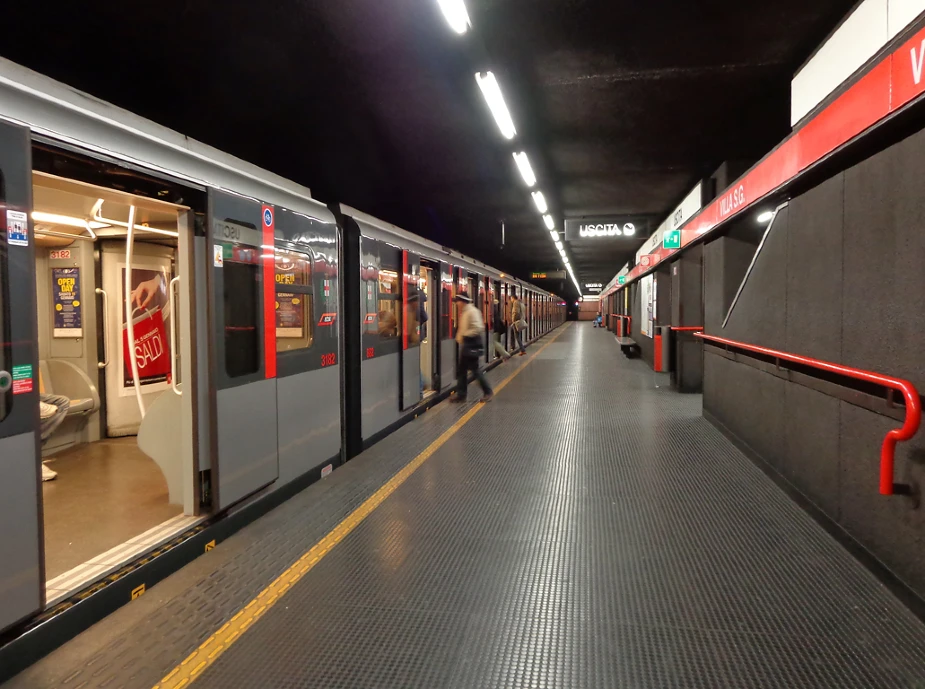 You can also opt for the subway to reach Castle Sforza.
Cadorna subway station is 170 meters away from Sforza Castle.
By Tram
Take tram 1 and get down at Cadorna FN tram stop. Castle Sforza is within 3 minutes of walking distance.
By Bus
Take bus number 61, 94, or N26 and get down at the Cadorna bus stop. Castle Sforza is within 2 minutes walking distance.
If you are taking buses 602, 6C3, and 603 then you can get down at MILANO – Via Gadio Area Cadorna/Parco Sempione bus stop, which is just a 3-minutes walk from Sforza Castle.
If you are traveling by bus number 94 or N25, then you can get down at the Cadorna FN M1 M2 bus stop.
By Car
If you want a hassle-free journey, turn on your Google Maps and start driving.
Lots of parking spaces are available near Sforza Castle. You can access them for 24 hours at a reasonable price.
---
---
Sforza Castle timings
Museums in Sforza Castle Milan are open from Tuesday to Sunday from 10 am to 5.30 pm.
The ticket offices are open till 4.30 pm and the last admission to the museums is at 5 pm.
The courtyards are open from 7 am to 7.30 pm.
Museums are closed on Mondays, 25th December, 1st January, and 1st May.
How long does Sforza Castle take
It will take 2 hours to explore Sforza Castle.
If you're a history geek who enjoys visiting heritage places, you'll want to spend more time going through Sforza Castle and admiring its history.
If you want to enjoy some food, it may take 1 hour more than the estimated time.
Best time to visit Sforza Castle
It is best to get to Castle Sforza as soon as it opens at 10 am.
When you start early, the crowd is less, and you get the best views in the morning light.
Sforza Castle gets packed and hectic on weekends, so plan your visit during the weekdays or arrive early on the weekend.
---
---
Major highlights of Sforza Castle
Today, the castle houses museums and libraries featuring artifacts and treasures from many historical eras.
You'd spend a lot of time researching those eras and marveling at how people could still build things during those dark ages.
Here are nine places worth visiting inside Sforza Castle.
Rondanini Pieta Museum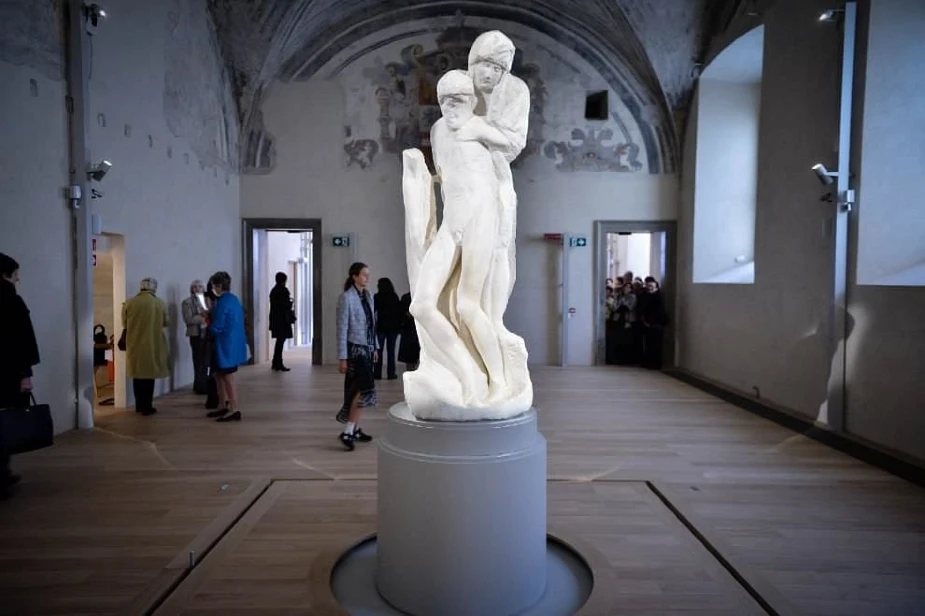 This museum is devoted entirely to Michelangelo's Unfinished Pieta.
The lone statue in the museum's center is the only attraction.
The unfinished marble statue can be inspected from 360 degrees.
The Museum of Ancient Art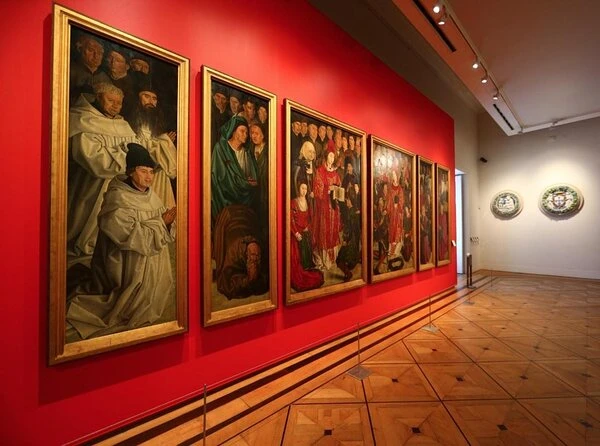 The museum of ancient art is home to the lovely sculptures from the Sforza Family collection, which date from the 5th to the 16th century.
The Pinacoteca

This museum's main concentration is Italian art.
This place is ideal for you if you are a real painter. You can spend hours learning about the exact techniques used by artists like Mantegna, Tintoretto, and Canale.
Museum of Musical Instruments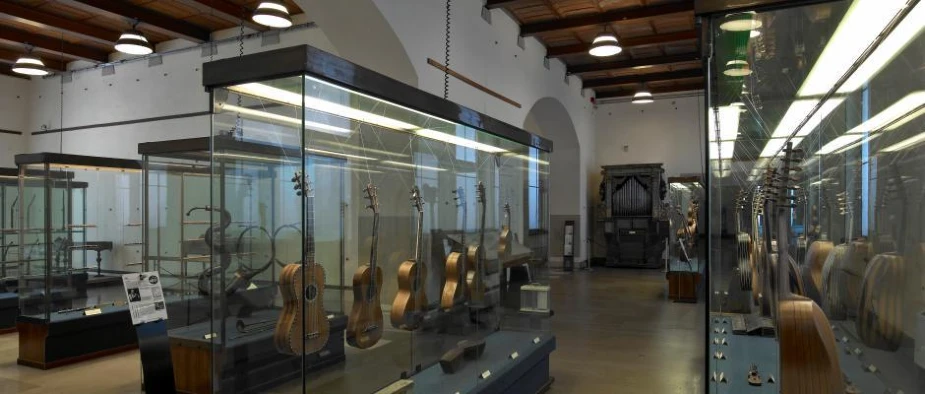 The Museum of Musical Instruments is one of the most important museums in the world, displaying musical instruments from all over the world.
The harpsichord and the Flemish double virginal are the must-see types of instruments.
The Furniture Museum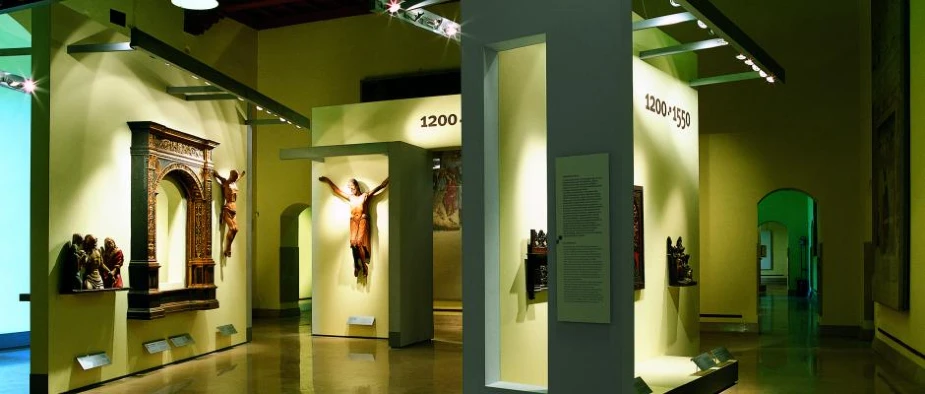 The Furniture Museum houses antiques ranging from the 15th to the 20th centuries.
The furniture is displayed in separate rooms that depict the various eras.
Museum of Decorative Arts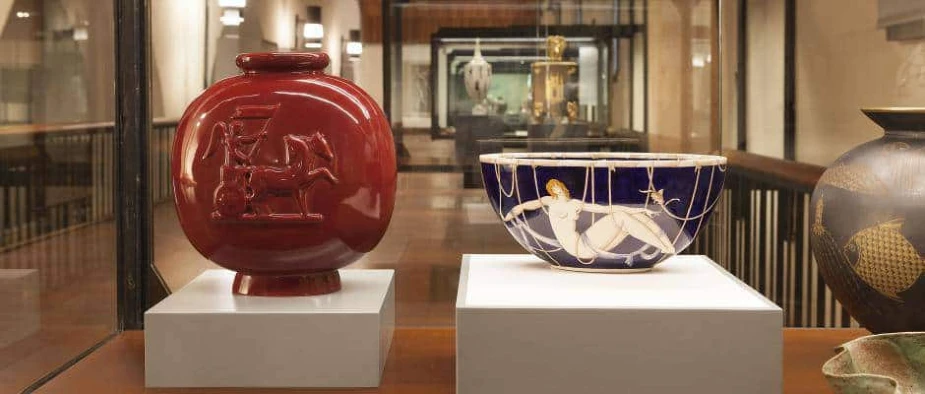 The Museum of Decorative Arts features the work of potters, sculptors, weavers, and upholsterers.
Sala Delle Asse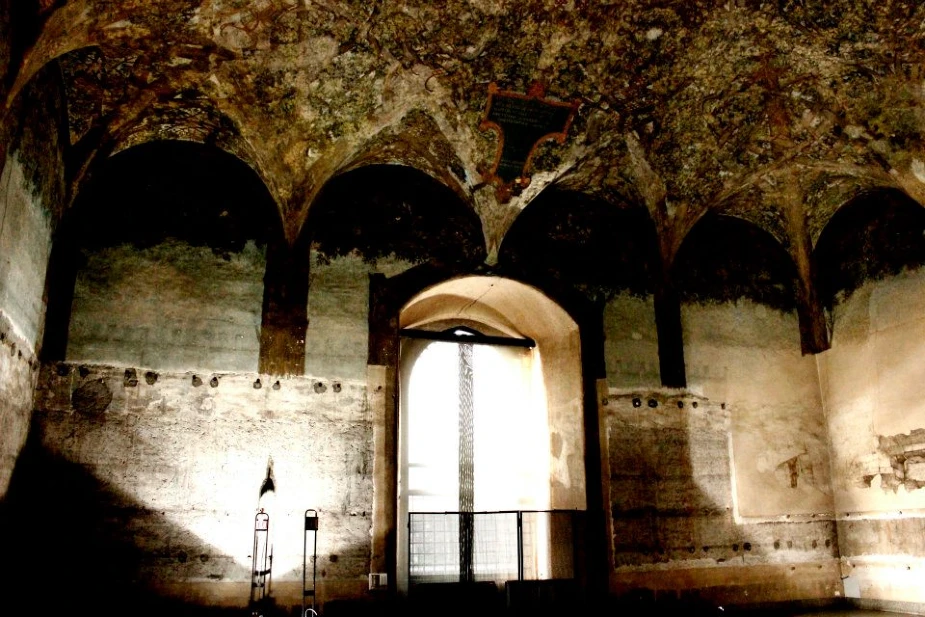 Sala Delle Asse is the most famous room in the castle.
If you truly admire Leonardo Da Vinci's artworks, then Sala Delle Asse is worth-visiting.
Egyptian Museum

The Egyptian Museum has about 30,000 artifacts focusing on Egyptian archaeology and anthropology.
You can also enjoy portraits of ancient Egyptian dancers and papyrus maps.
The Archeological Museum of Milan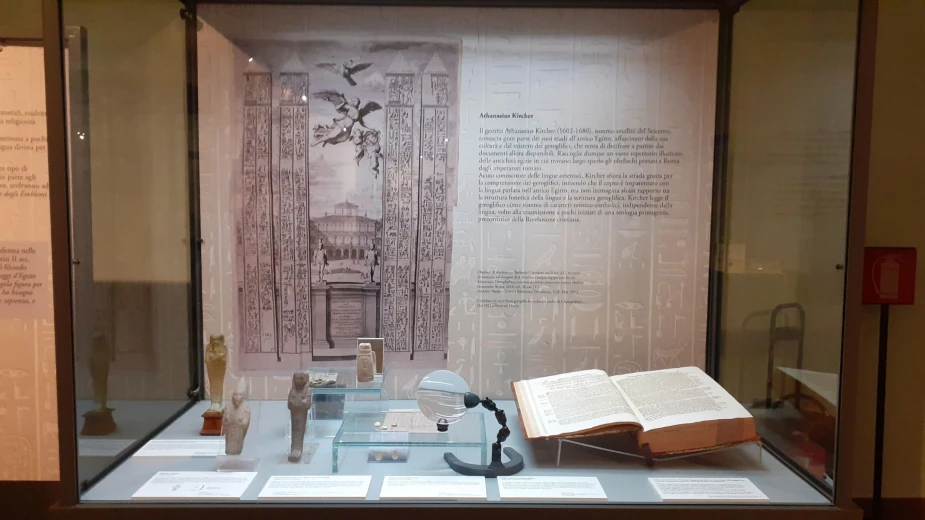 This museum displays artifacts dating back to the Neolithic period in Lombardy.
Sources
# Wikipedia.org
# Milan-museum.com
# Milanocastello.it
# Introducingmilan.com

The travel specialists at TheBetterVacation.com use only high-quality sources while researching & writing their articles. We make every attempt to keep our content current, reliable and trustworthy.
Popular attractions in Milan
# Milan Cathedral
# Sforza Castle
# Leolandia
# Gardaland Park
# AC Milan Museum
# Leonardo3
# La Scala Theatre & Museum
# Peppa Ping Land
# Legoland at Gardaland
# Leonardo's Last Supper
# Gardaland SEA LIFE Aquarium
# Museum of Illusions
# Leonardo's Vineyard
# Leonardo da Vinci Science Museum
# Villa Necchi Campiglio
# Pinacoteca Ambrosiana