Hawaii is an island state in the Western United States, about 2,000 miles from the U.S. mainland in the Pacific Ocean. It is the only U.S. state outside North America, the only one that is an archipelago, and the only one in the tropics.
Hawaii is known for its breathtaking landscapes, vibrant culture, and welcoming spirit. Hawaii is a dream destination for travelers seeking an unforgettable escape.
Hawaii's rich cultural heritage is a blend of indigenous Hawaiian traditions and the influences of settlers from Asia, Europe, and the Americas.
Discover the top tourist attractions in this tropical city with our list of the things to do in Hawaii.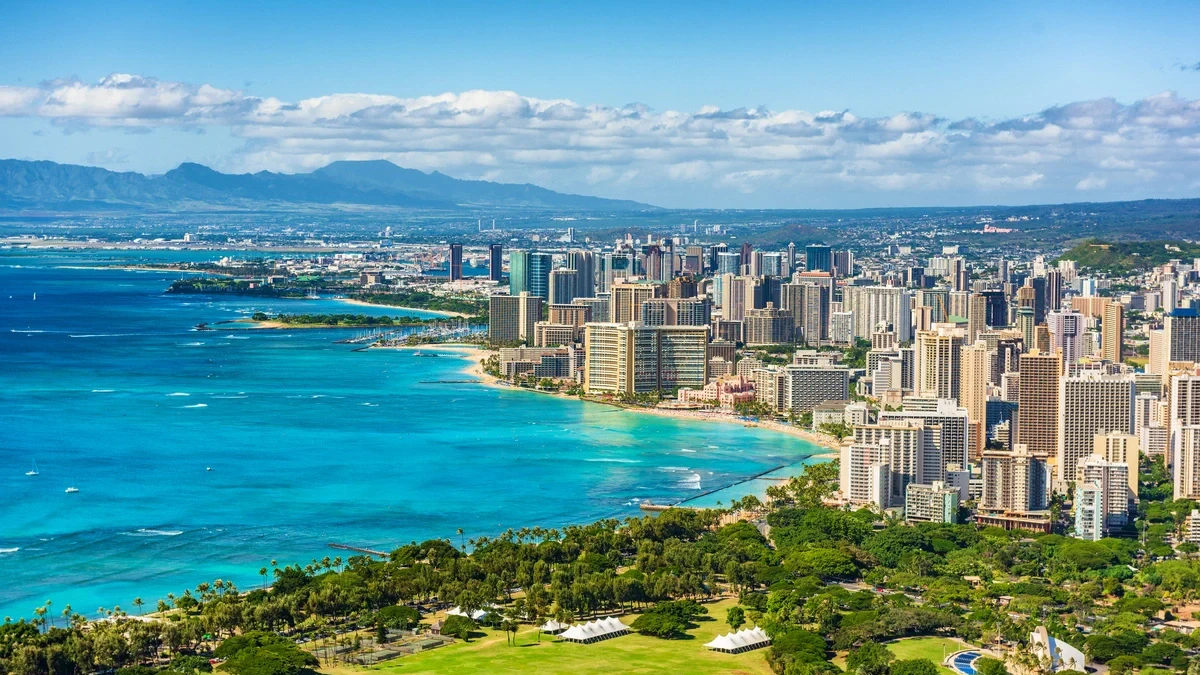 Whale Watching in Hawaii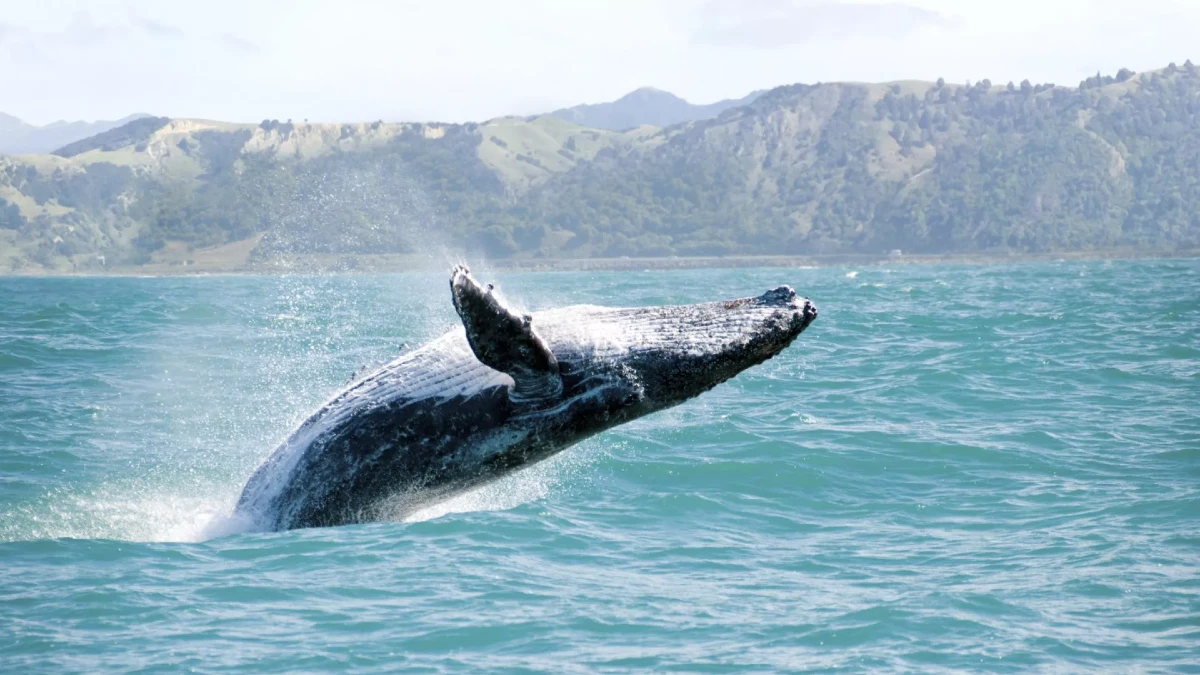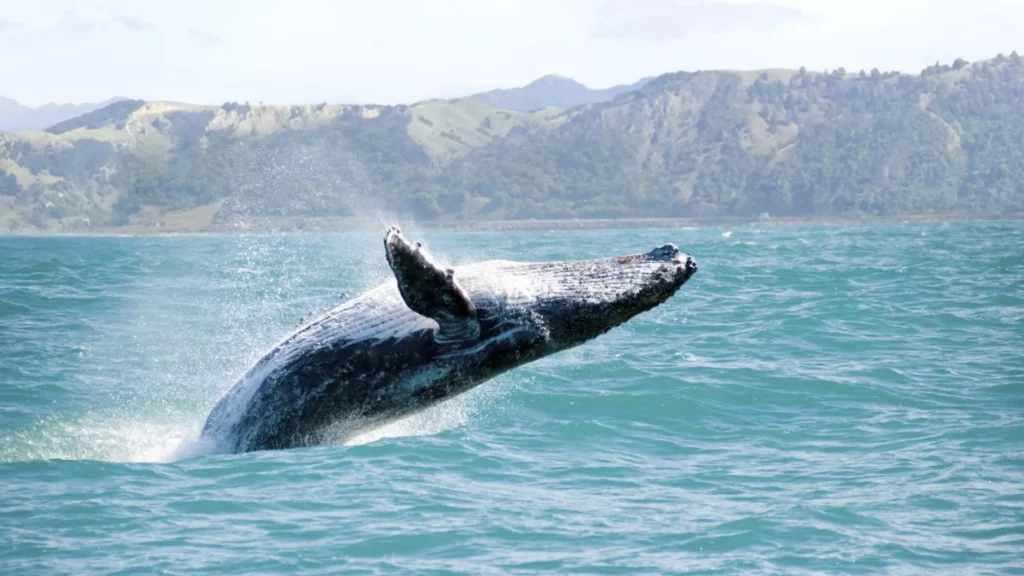 Whale Watching in Hawaii is a very popular activity that takes you off the Maui coast to spot humpback whales flaunting their acrobatic skills.
The guide on the cruise, catamaran, raft, or boat will share some interesting facts about these mammals, including their birthplace, migratory patterns, and feeding habits.
Xtreme Parasail in Honolulu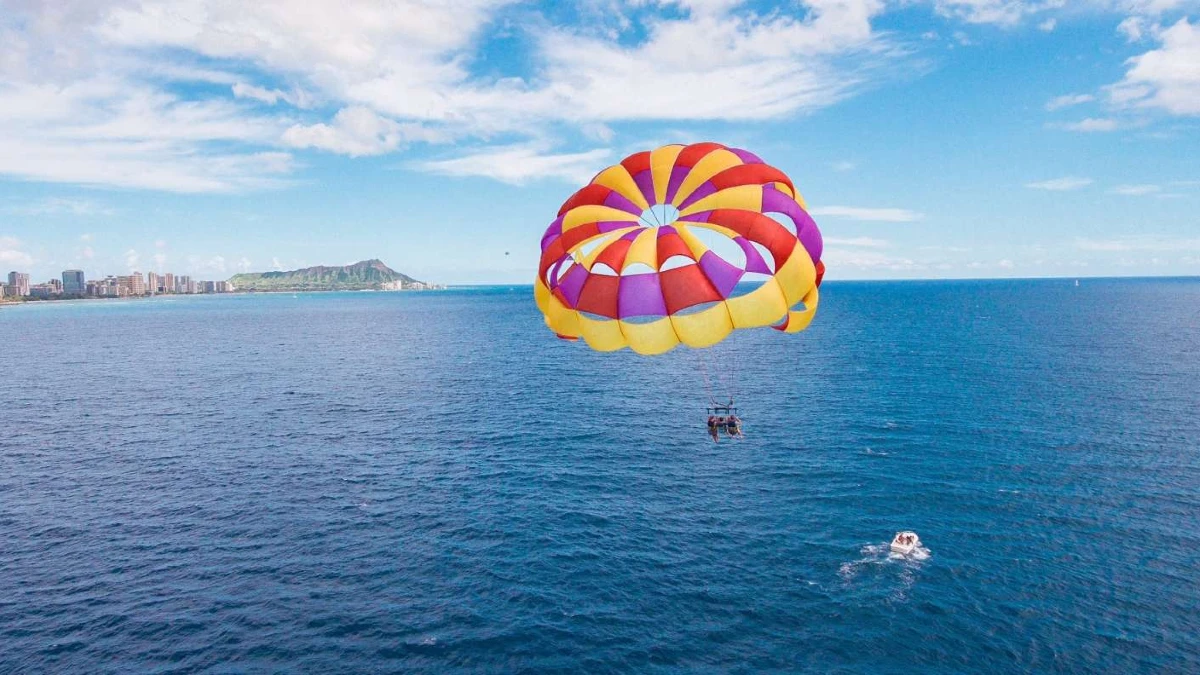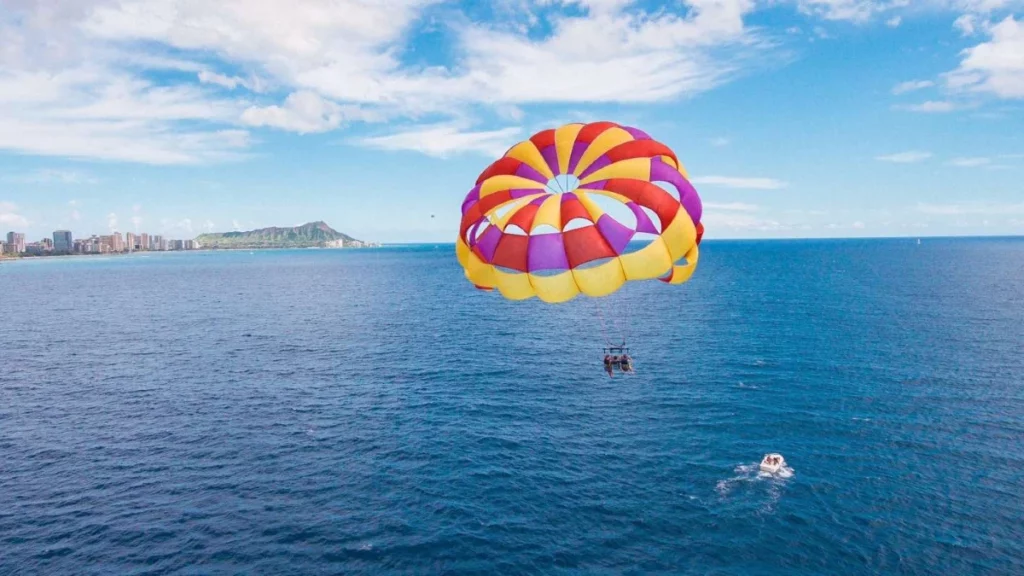 Xtreme Parasail in Honolulu is a water sport that lifts you almost 500 feet (152 meters) high in the sky, turning your parachute into wings.
You and fellow participants will be collected from a designated meeting point and subsequently ferried to the boats.
Waimea Canyon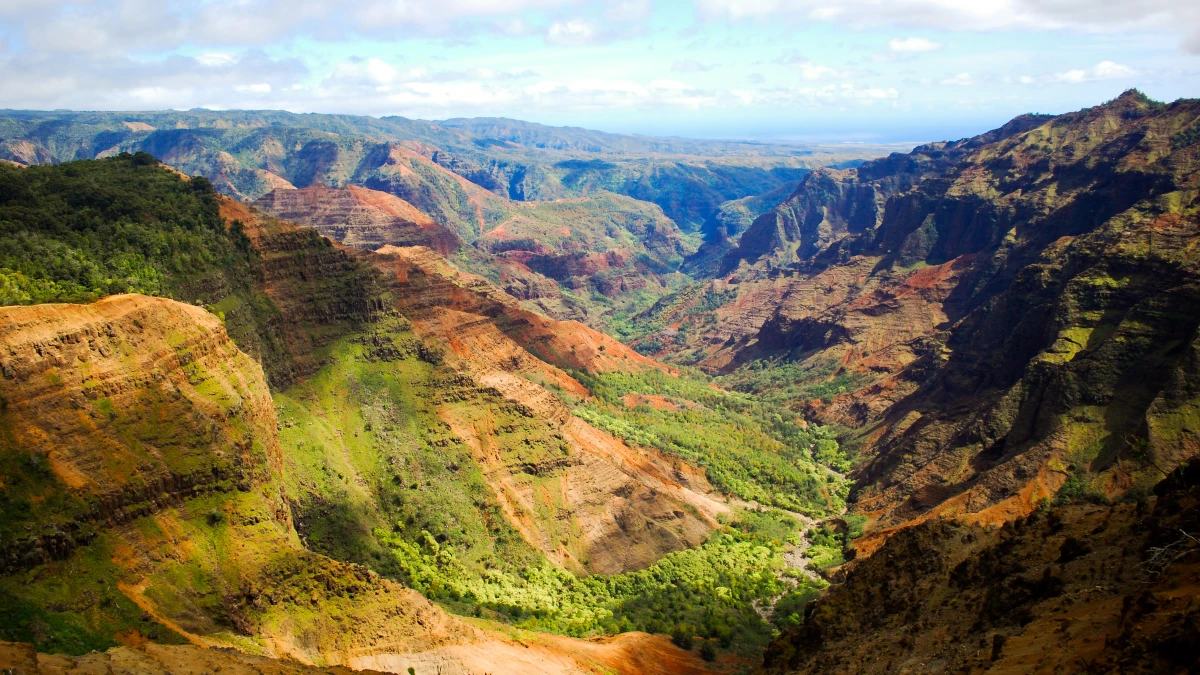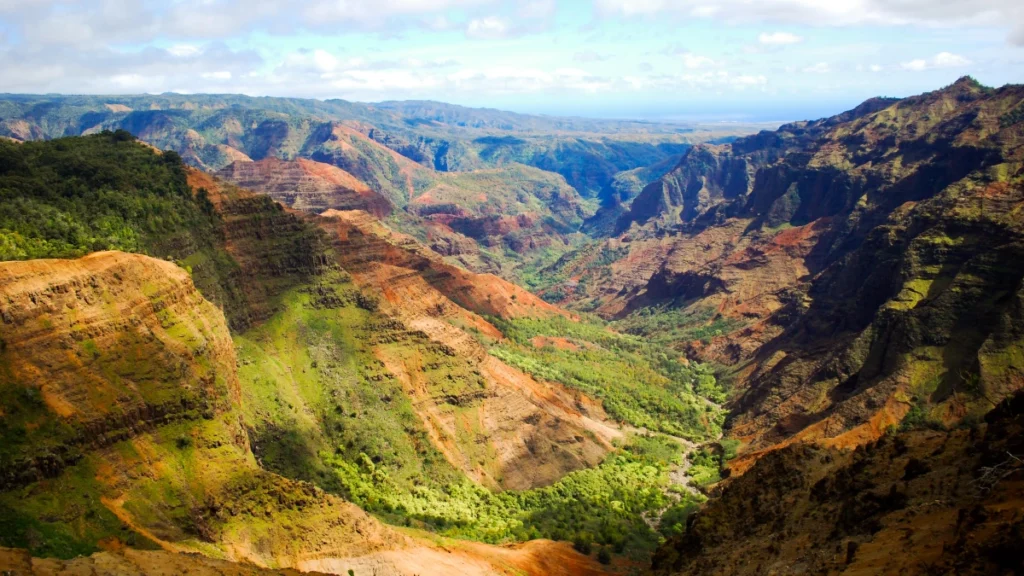 Waimea Canyon is a natural marvel that spans over 14 miles (22.5 km), one mile (1.6 km) in width, and up to 3,600 feet (1097 m) deep.
It gives tourists a stunning panorama of vibrant hues, challenging terrain, and incredible views.
Turtle Town snorkeling in Maui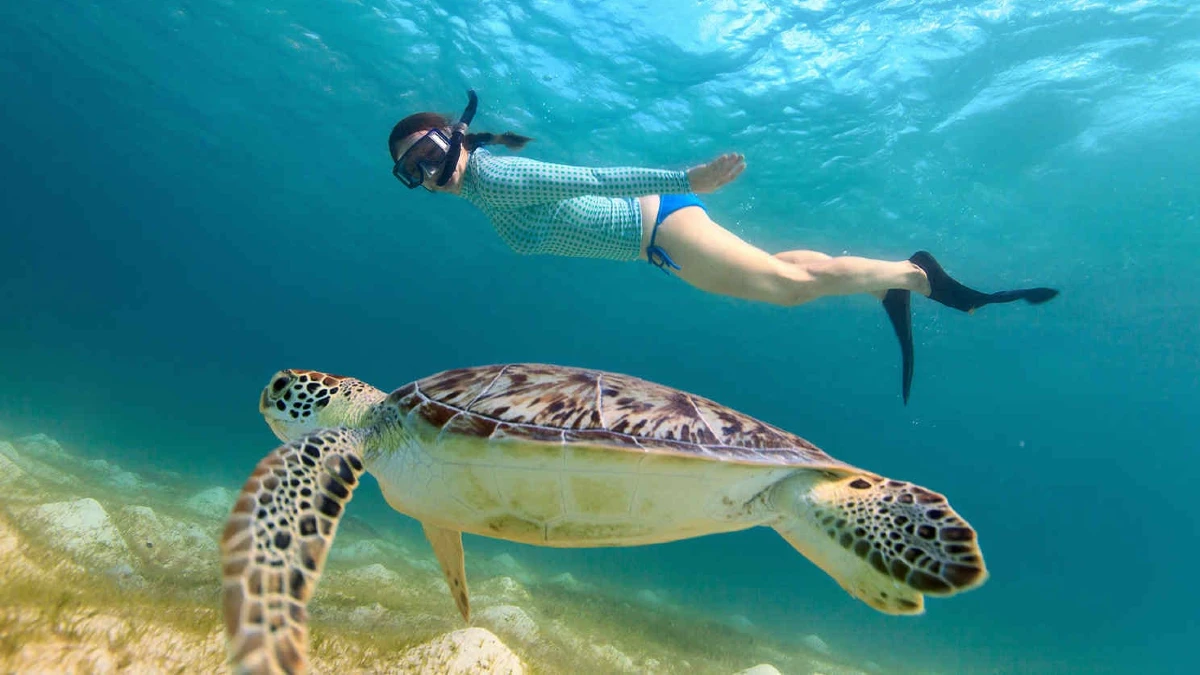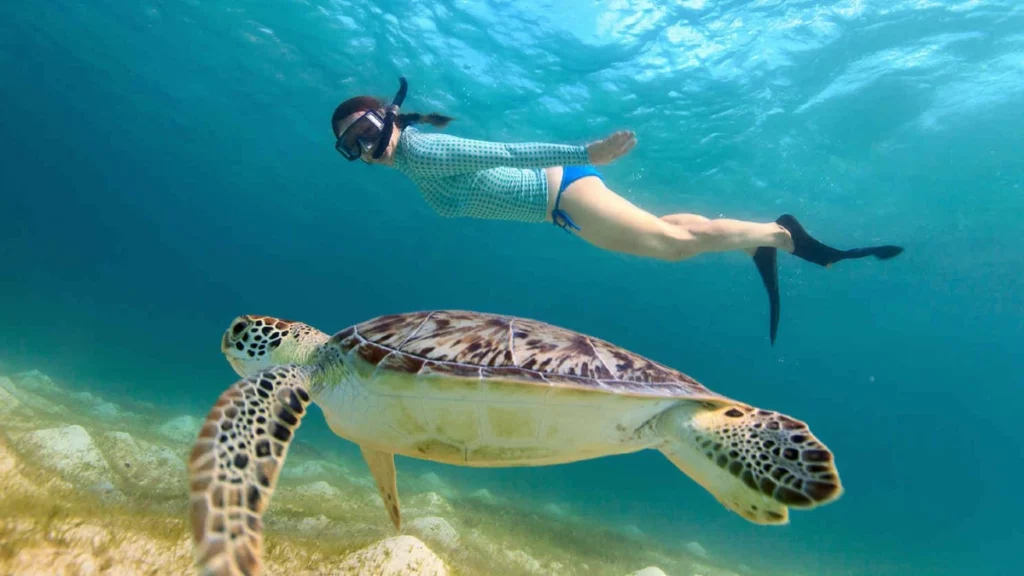 Turtle Town snorkeling in Maui offers visitors the opportunity to swim alongside the gentle giants in their natural habitat, surrounded by vibrant coral reefs and other marine life.
Gliding through the water chasing fishes, and turtles, discover the bright and colorful underwater world.
Snorkeling in Waikiki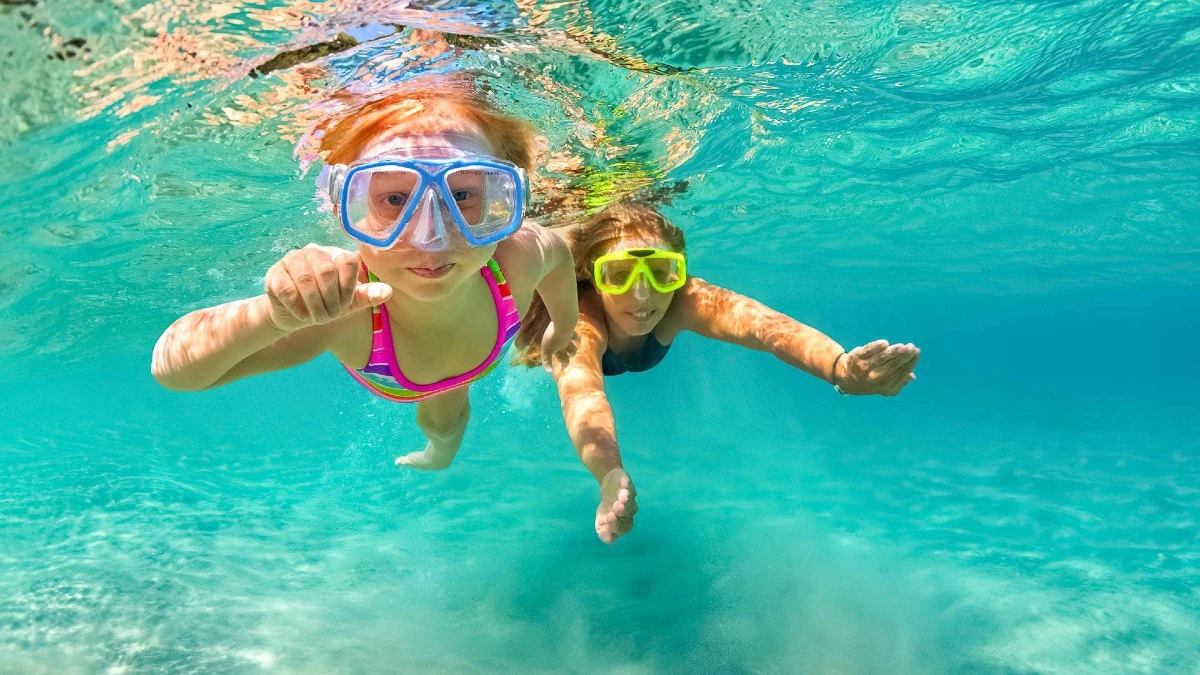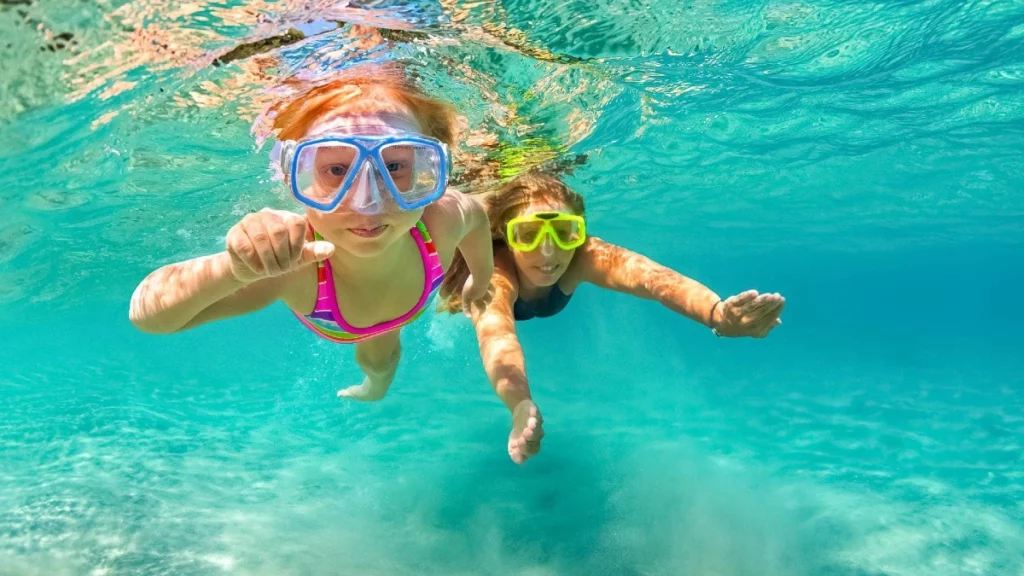 Snorkeling in Waikiki, located on the south shore of the island of Oahu in Hawaii, offers a fantastic underwater adventure in a stunning tropical setting.
The experience of being gently swayed by the ocean currents, surrounded by the soothing silence, with graceful visions of aquatic life gliding past, is profoundly invigorating and tranquil for your senses.
Snorkel at Kealakekua Bay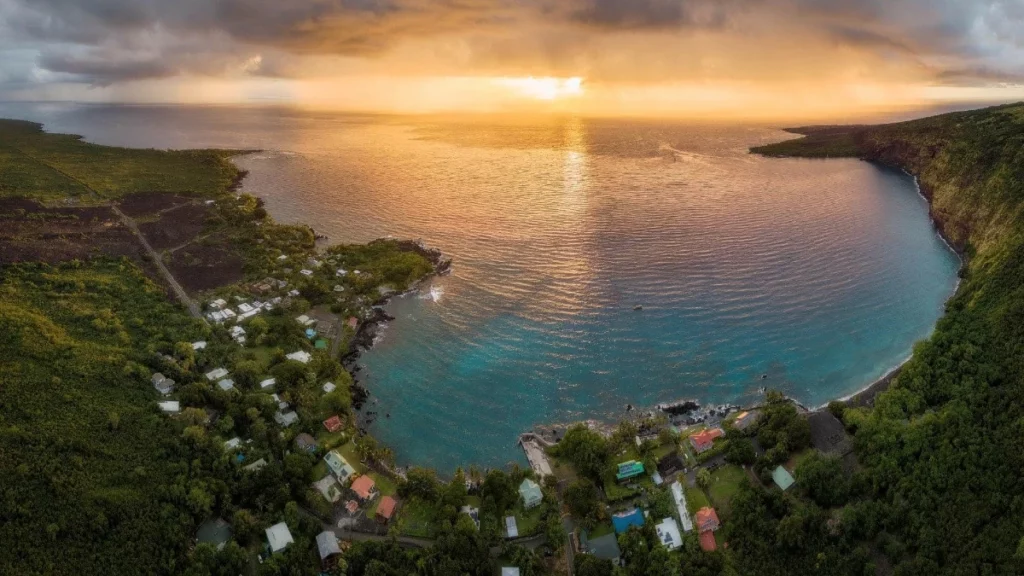 Snorkel at Kealakekua Bay offers a world-class underwater paradise with crystal-clear waters, vibrant coral reefs, and abundant marine life, making it a must-visit destination for anyone seeking an unforgettable snorkeling experience.
Encounter a diversified and lively marine life while snorkeling at Kealakekua Bay, which showcases the majesty and diversity of Hawaii's underwater world.
Kohala Waterfalls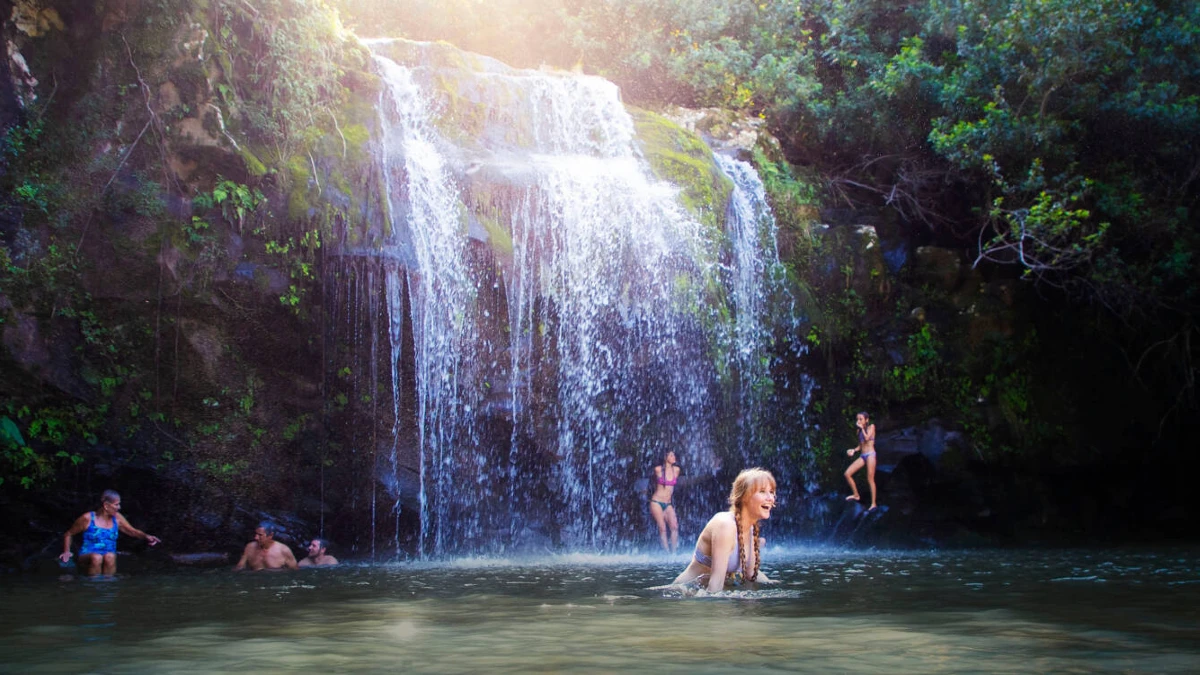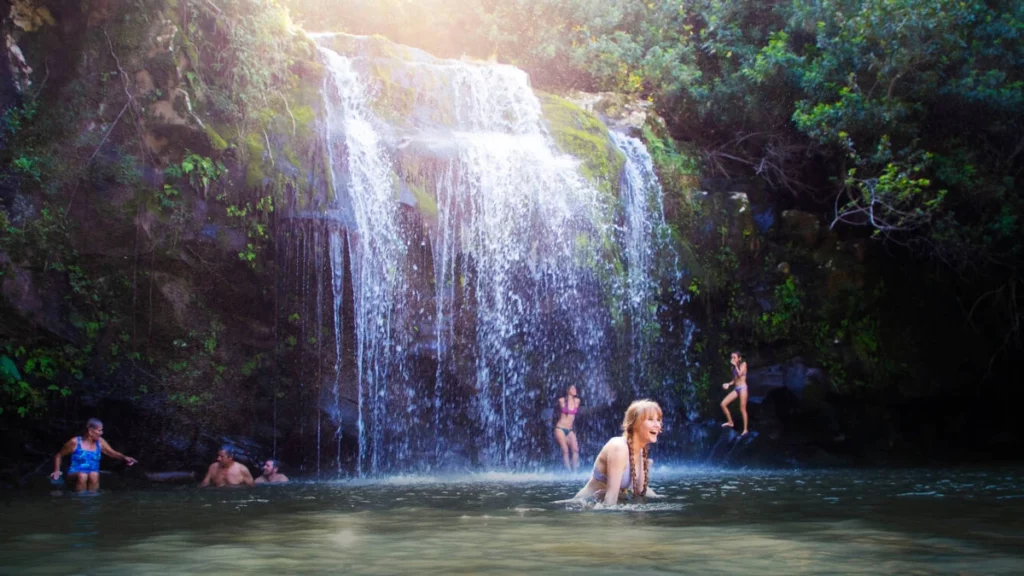 Kohala Waterfalls on the Big Island perfectly capture Hawaii's lush beauty among the many natural treasures surrounding the islands.
The Kohala Waterfalls are a stunning example of the island's untamed natural magnificence.
Circle Island Day Tour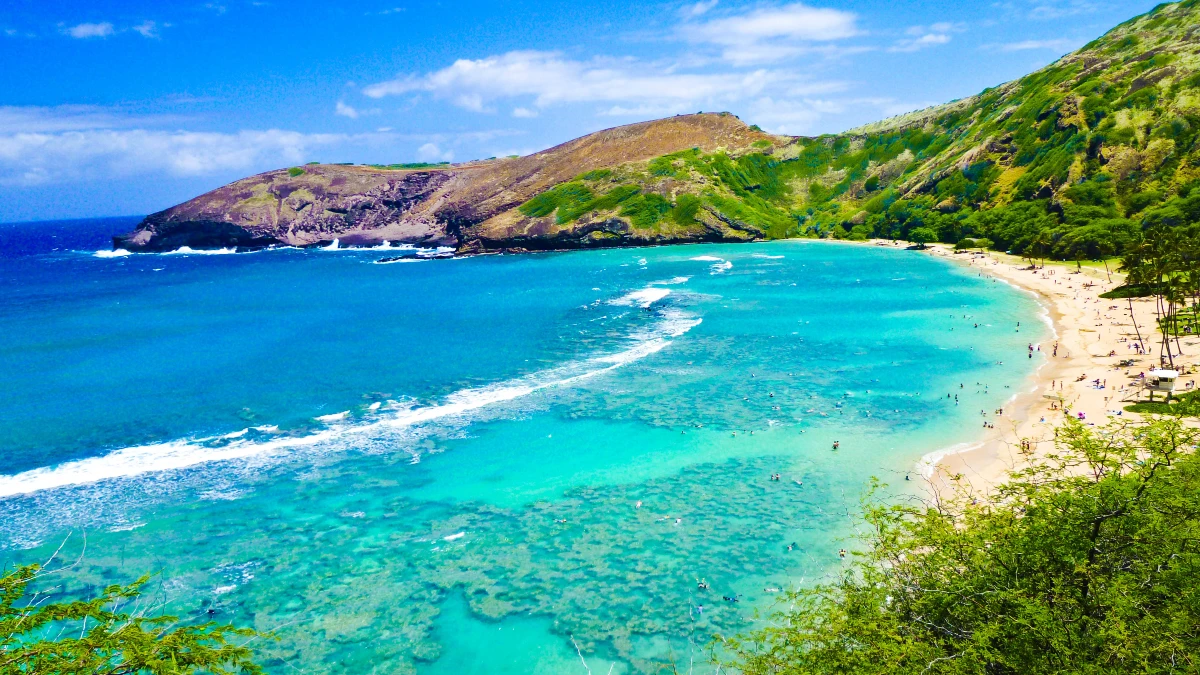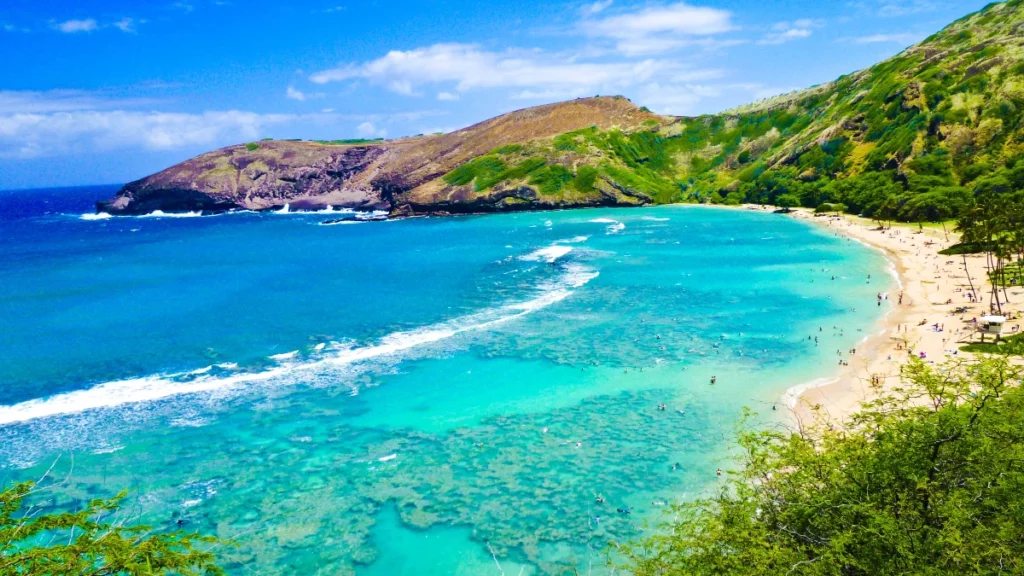 Circle Island Day Tour allows travelers to explore an island, usually a relatively small, in a single day.
The island offers breathtaking views of pristine beaches, imposing volcanic tuff cones, windswept cliffs, vast botanical gardens, movie locations such as the Jurassic Valley, and lush plantations.
Kualoa Ranch tours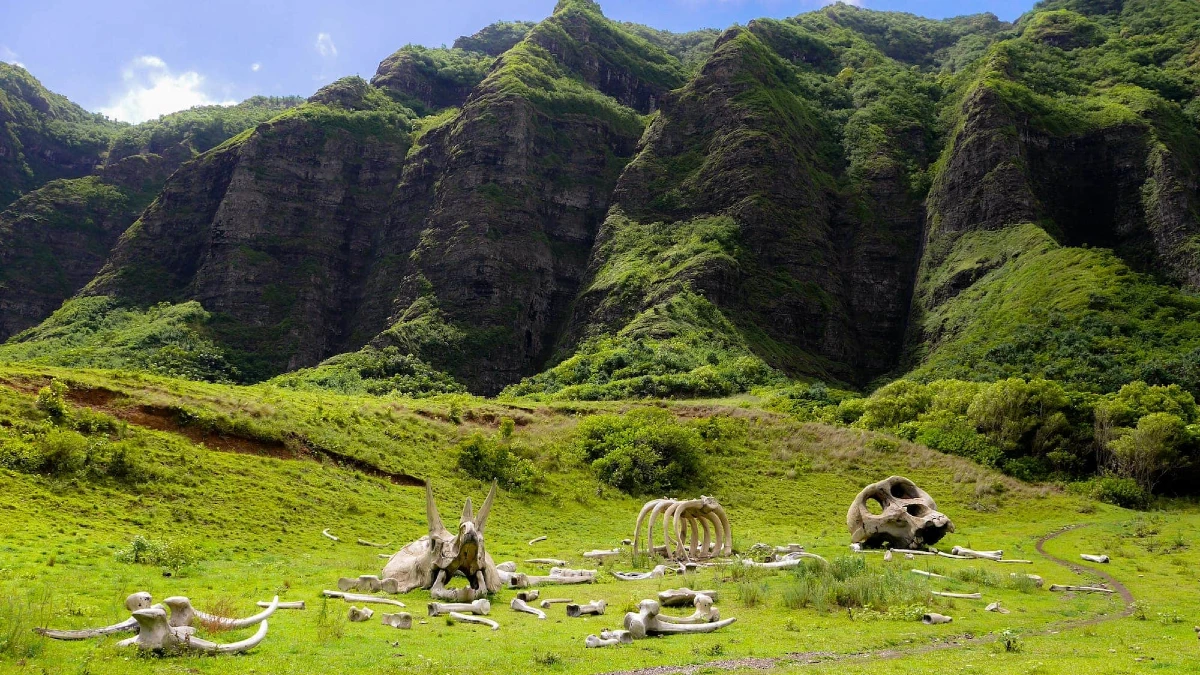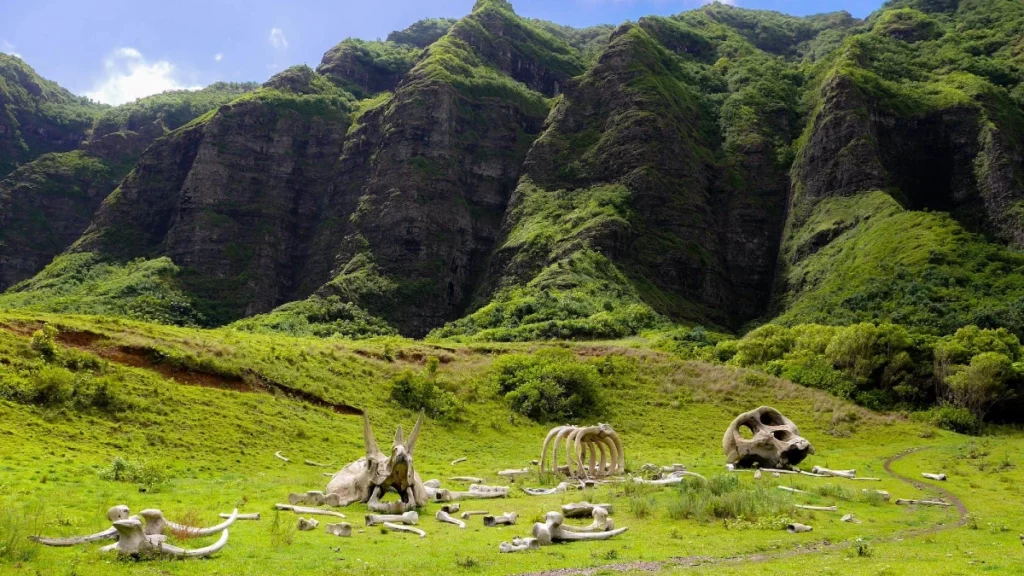 Kualoa Ranch tours offer visitors an unforgettable opportunity to explore the natural beauty of Oahu, Hawaii.
With a range of adventures, including ATV rides and movie site tours, guests can immerse themselves in the lush landscapes that have served as the backdrop for numerous iconic films and TV shows.
Glass Bottom Boat Cruise in Waikiki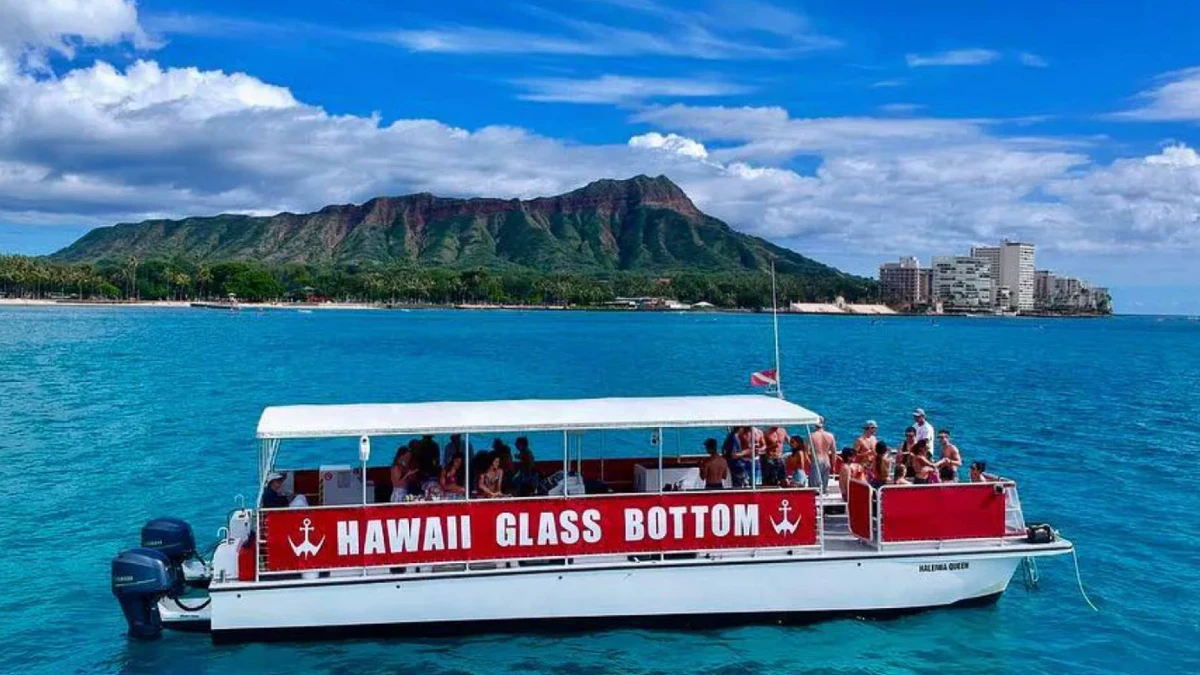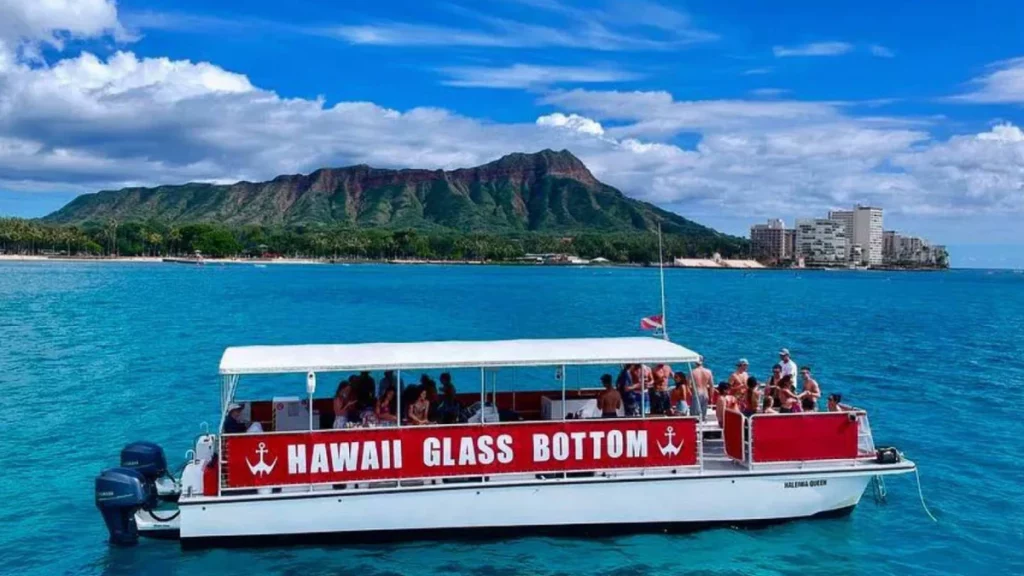 Glass Bottom Boat Cruise in Waikiki is an exciting aquatic adventure exploring Hawaii's iconic coastline's marine life and underwater landscapes within Oahu's Waikiki Beach.
This boat cruise allows you to glide easily above the crystalline waters while gazing through the glass-bottomed hull of a specially designed boat.
Manta Ray Night Snorkel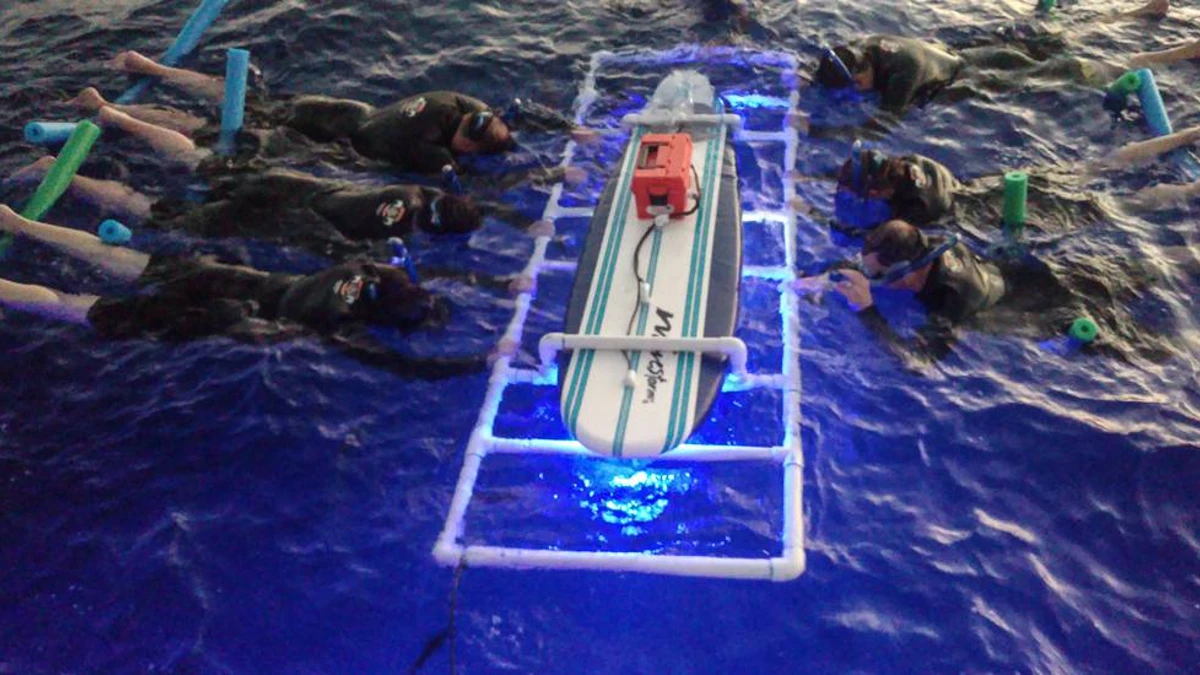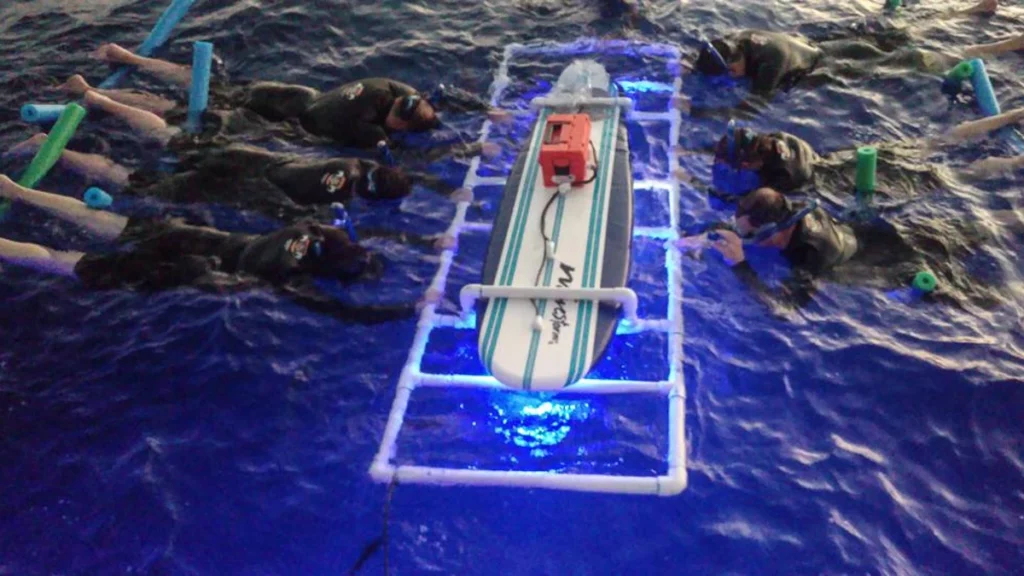 Manta Ray Night Snorkel is a mesmerizing aquatic adventure that allows you to see the ocean's darkness in a new way, guided only by the soft glow of underwater lights.
The Manta Ray Night Snorkel is a captivating experience that allows you to observe the magnificent manta rays as they perform their elegant ballet-like dance.
Kualoa Ranch Jurassic Adventure tour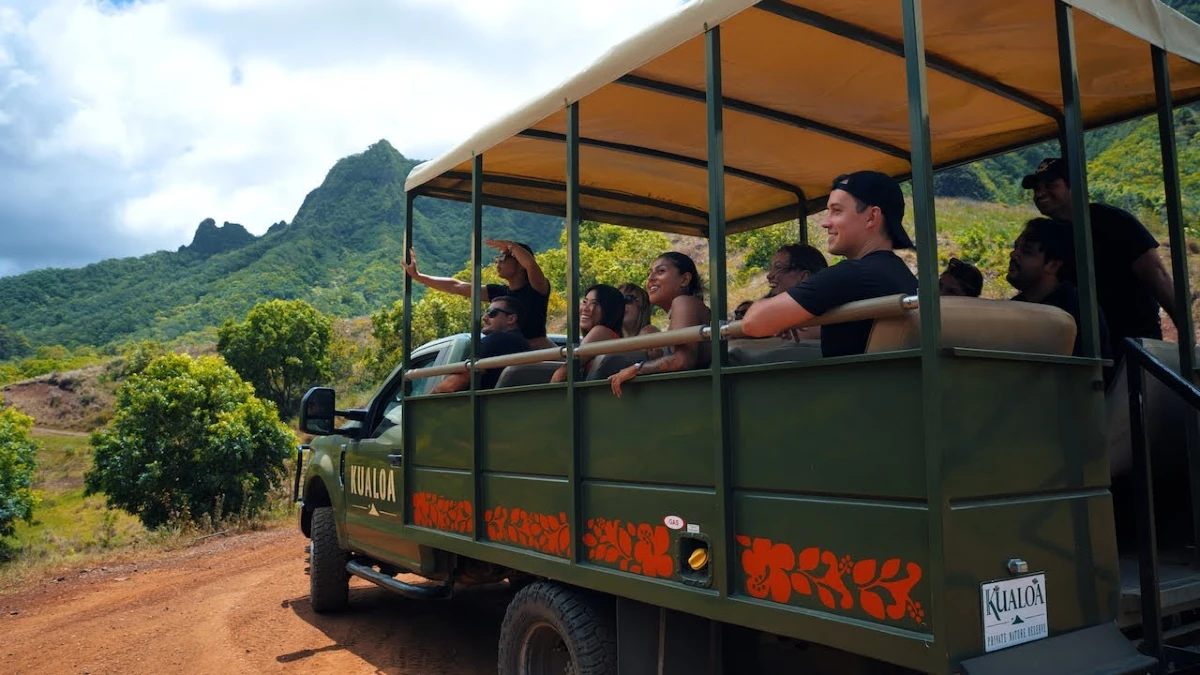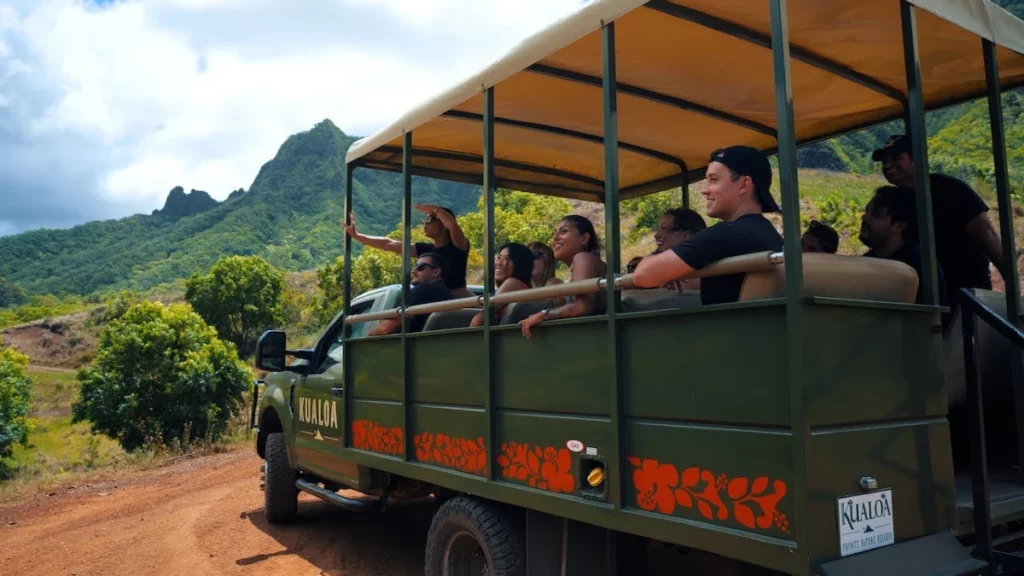 Kualoa Ranch Jurassic Adventure Tour takes you to some of the most iconic filming locations from the Jurassic Park movies, including the Brachiosaurus paddock, the T-Rex enclosure, and the Visitor Center.
You'll also see some dinosaurs that almost seem real, like the Gallimimus and the Stegosaurus.
Road to Hana
The Road to Hana from Kahului to the town of Hana, with its 59 single land bridges and 640 curves, takes you on a breathtaking journey through waterfalls, black sand beaches, lush landscapes, and quaint little Hamlet..
Settle in for an extraordinary tour that will take you through ever-changing landscapes of wilderness, rainforest, beaches, waterfalls, civilization, cliffs, and single-lane bridges, with no less than 600 hairpin turns.
Sunset cruise in Waikiki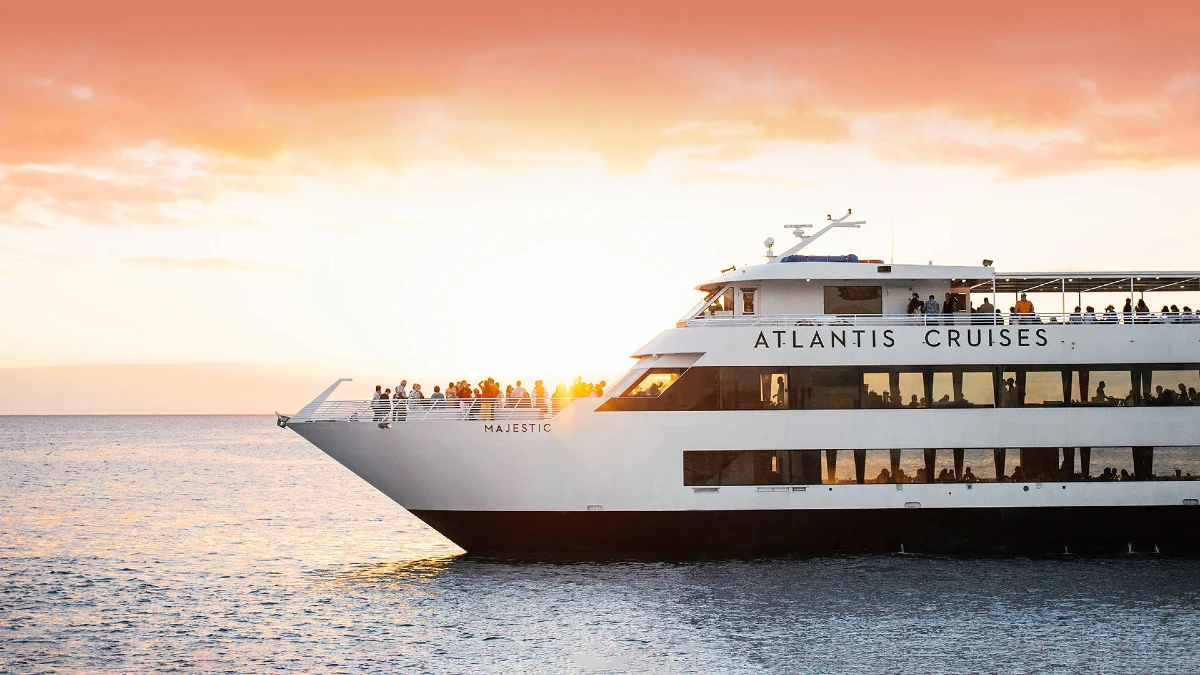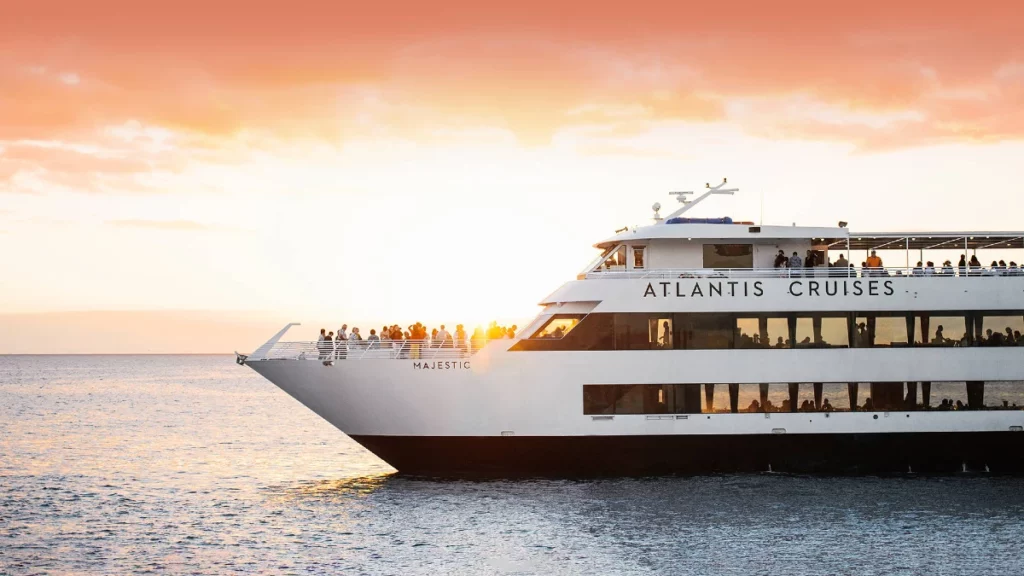 Sunset cruise in Waikiki offers a breathtaking experience as you sail along the picturesque coastline of Oahu, witnessing the vibrant colors of the Hawaiian sunset paint the sky.
You can relax on the deck, sip on your drink, and enjoy the music while watching the sun go down.
Waikiki Trolley Hop-On Hop-Off Tour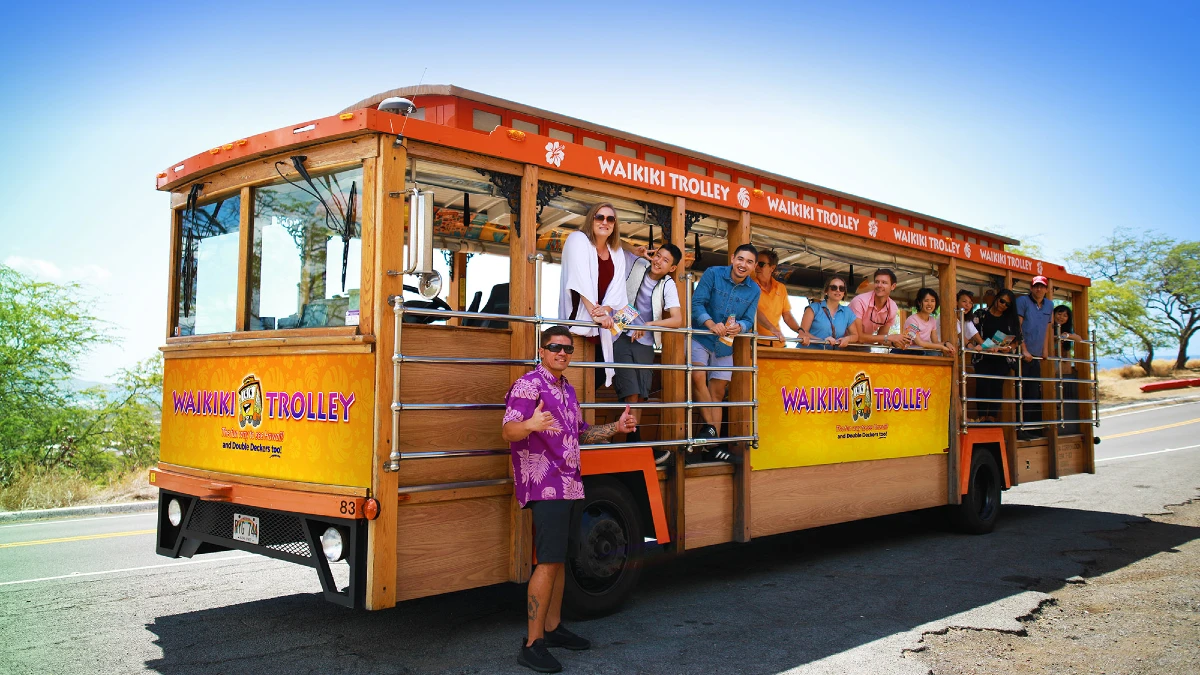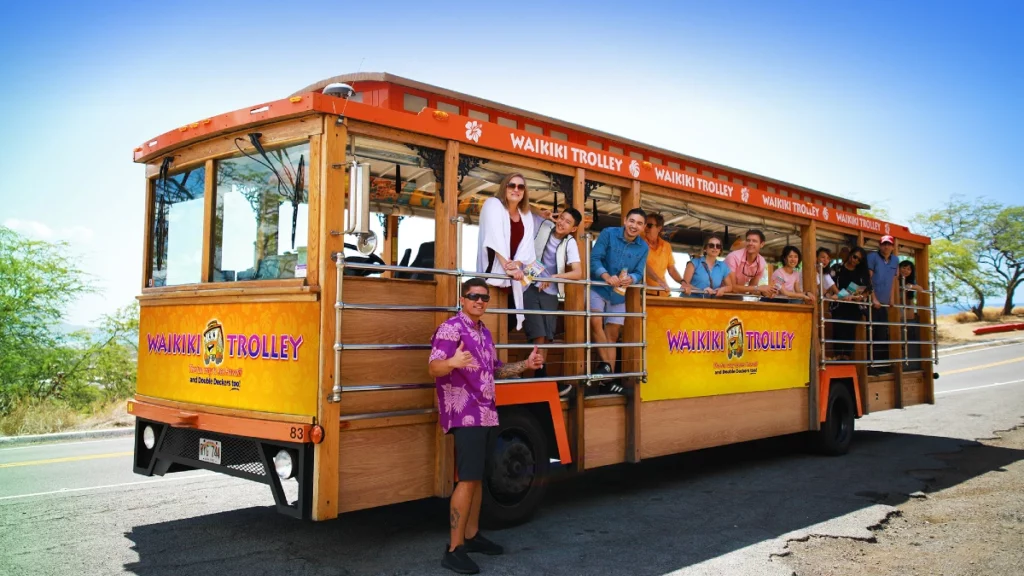 Waikiki Trolley Hop-On Hop-Off Tour is a convenient and flexible tour that allows you to hop on and off at various stops and explore the city's top attractions at your own pace.
This tour is the perfect way to see Honolulu without worrying about traffic or parking.
Haleakala sunrise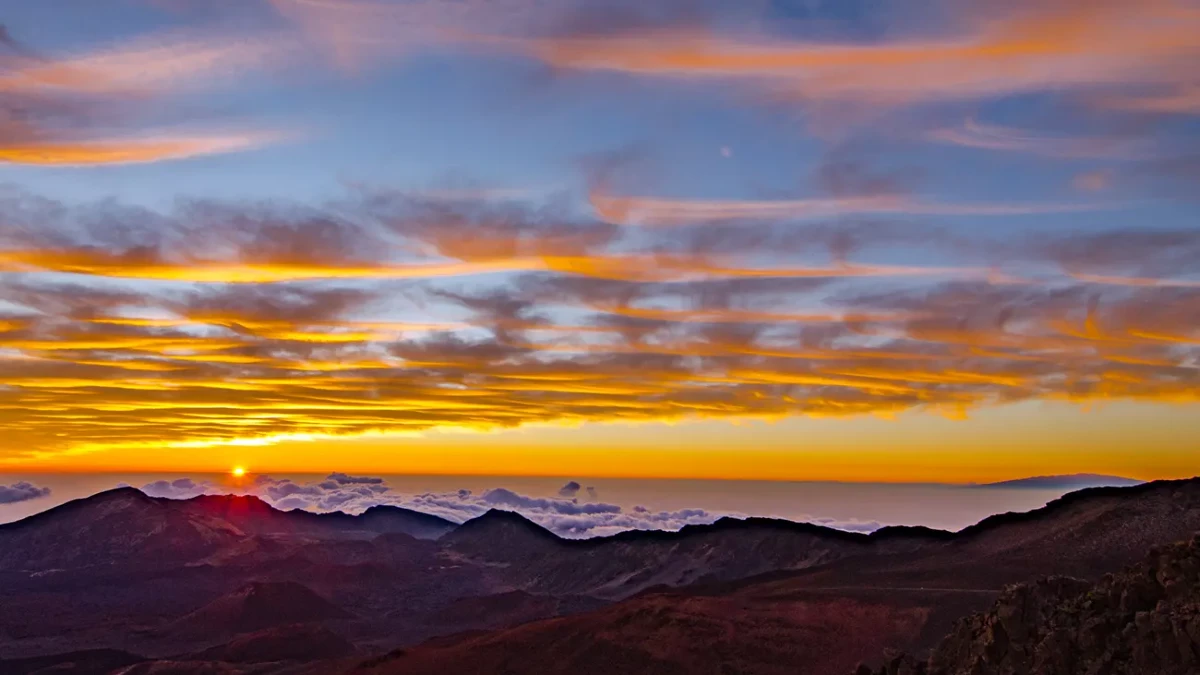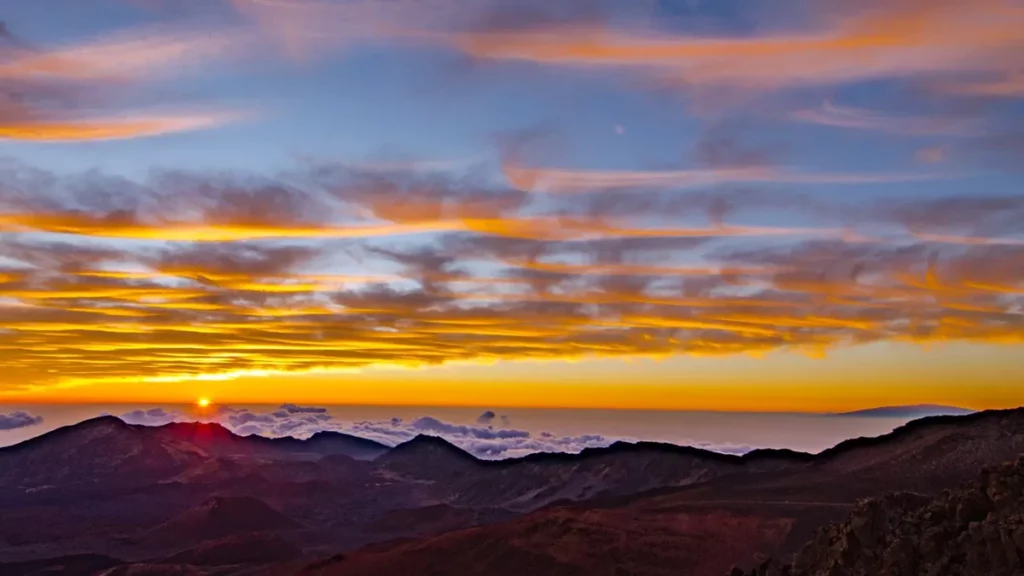 The Sunrise at Haleakala, the dormant volcano in Maui, is a breathtaking experience as the first rays of dawn paint the sky in brilliant hues, casting a warm glow over the otherworldly landscape.
Experience a stunning sunrise at an elevation of 10,000 feet (3 km), where the ascending sun ignites your inner passions and paints the sky with vibrant splinters of orange brilliance, as you become one with the universe.
Myths of Maui Luau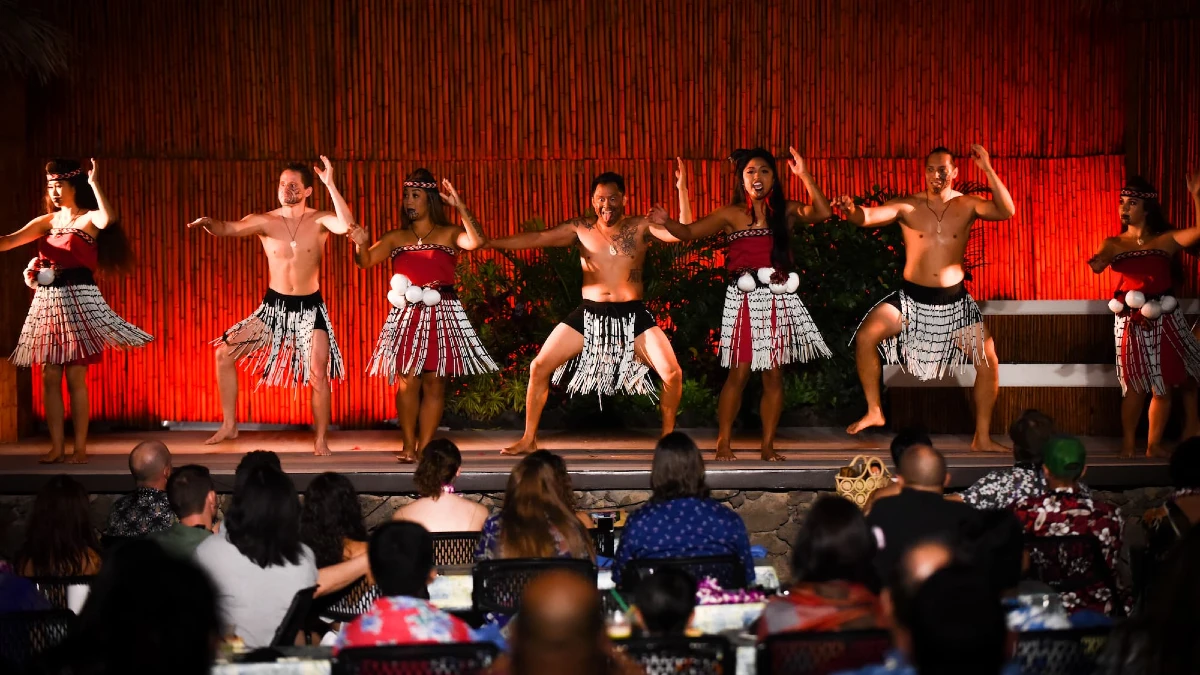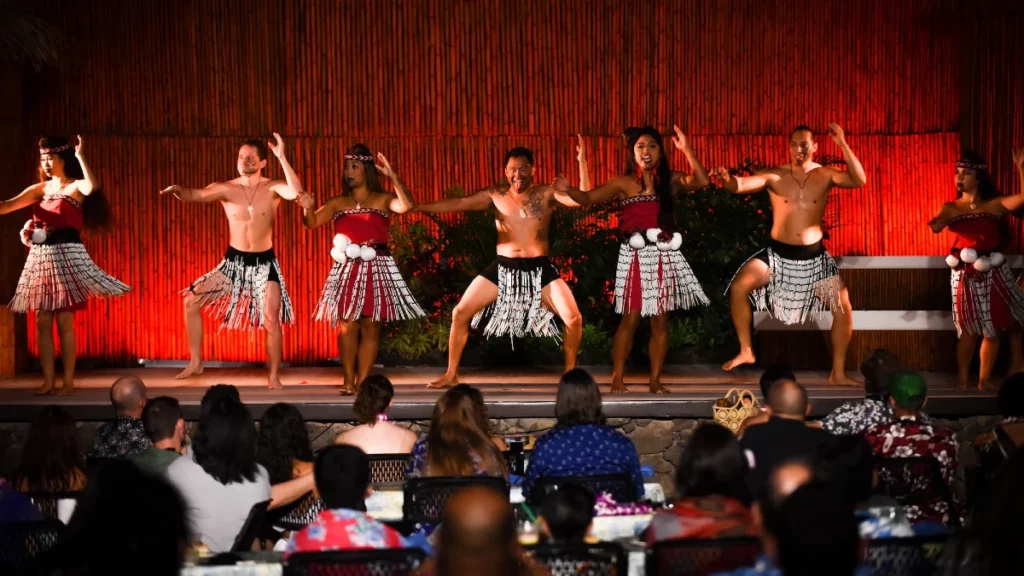 The Myths of Maui Luau is a traditional Polynesian celebration of food, music, dance, and culture.
Hosted at the Royal Lahaina Resort, it is the longest-running oceanfront luau on Maui, dating back to the early 1970s.
Paradise Cove Luau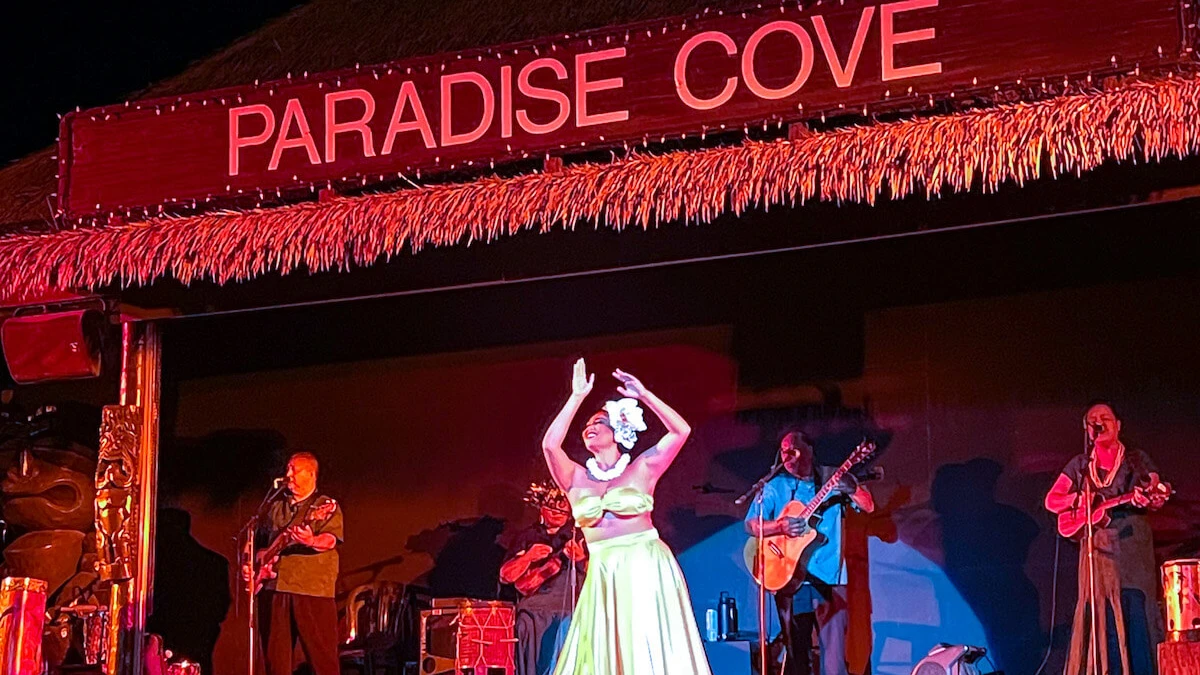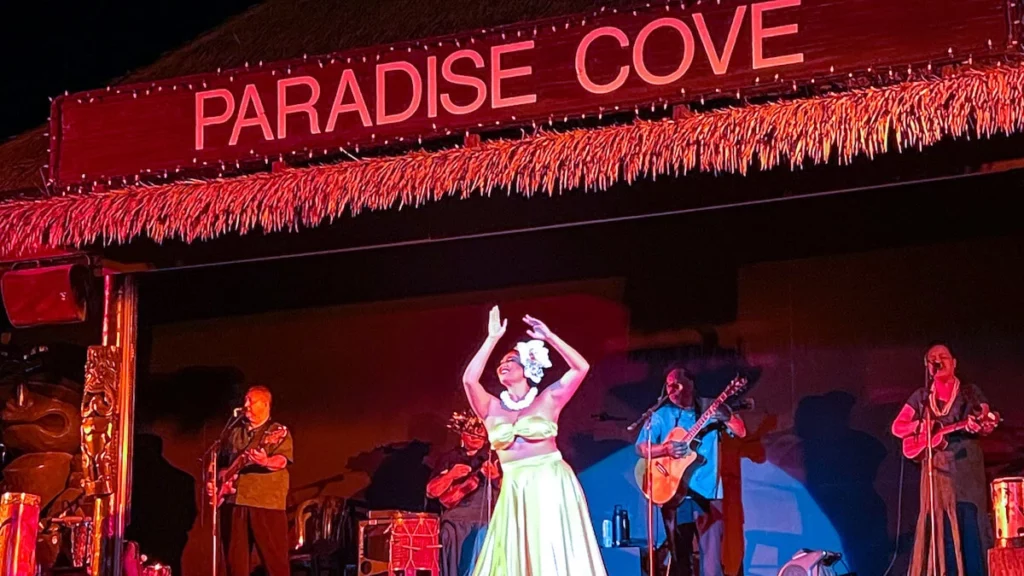 Paradise Cove Luau is a traditional Hawaiian luau show that takes place on the golden shores of Oahu, Hawaii.
It has been serving its guests for over 20 years and is one of the largest luau shows in the Hawaiian islands.
Te Au Moana Luau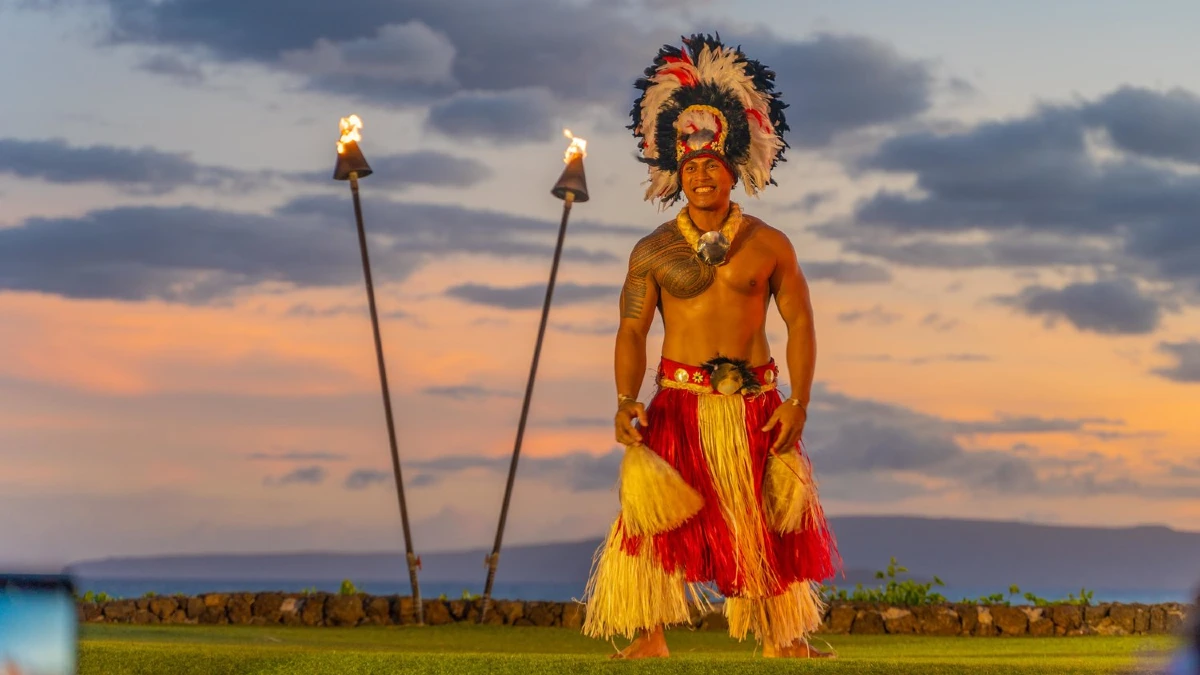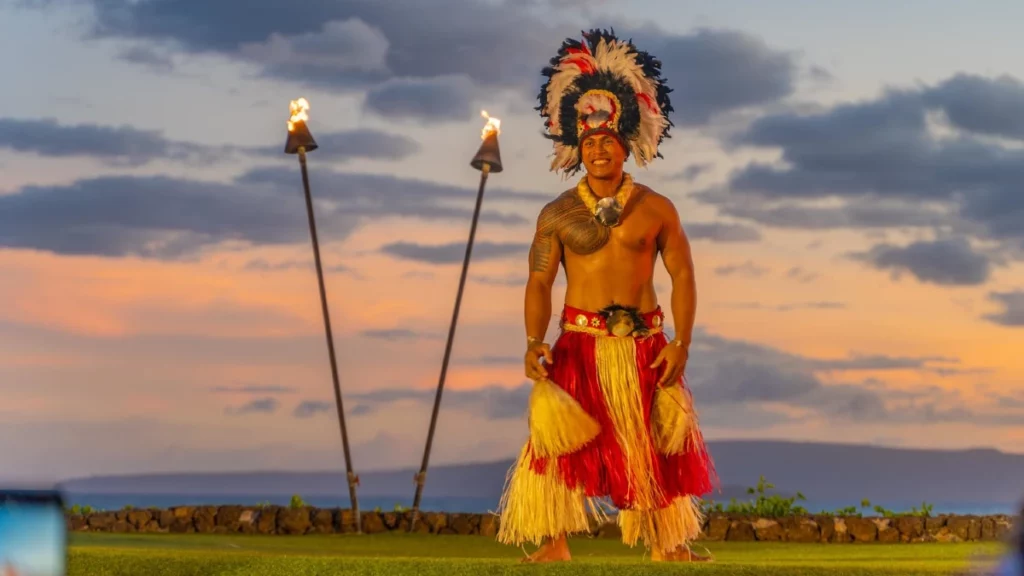 Te Au Moana Luau is a specular luau experience like none other.
Translated to 'the ocean tide,' Te Au Moana shares the ancestral storytelling of the people of Maui and the Pacific through lavish songs and dances.
The expert skills of the Polynesians in fishing, gathering, gift-giving, romance, and tapa-making are brilliantly demonstrated and shared at Maui's premier luau experience.
USS Arizona Memorial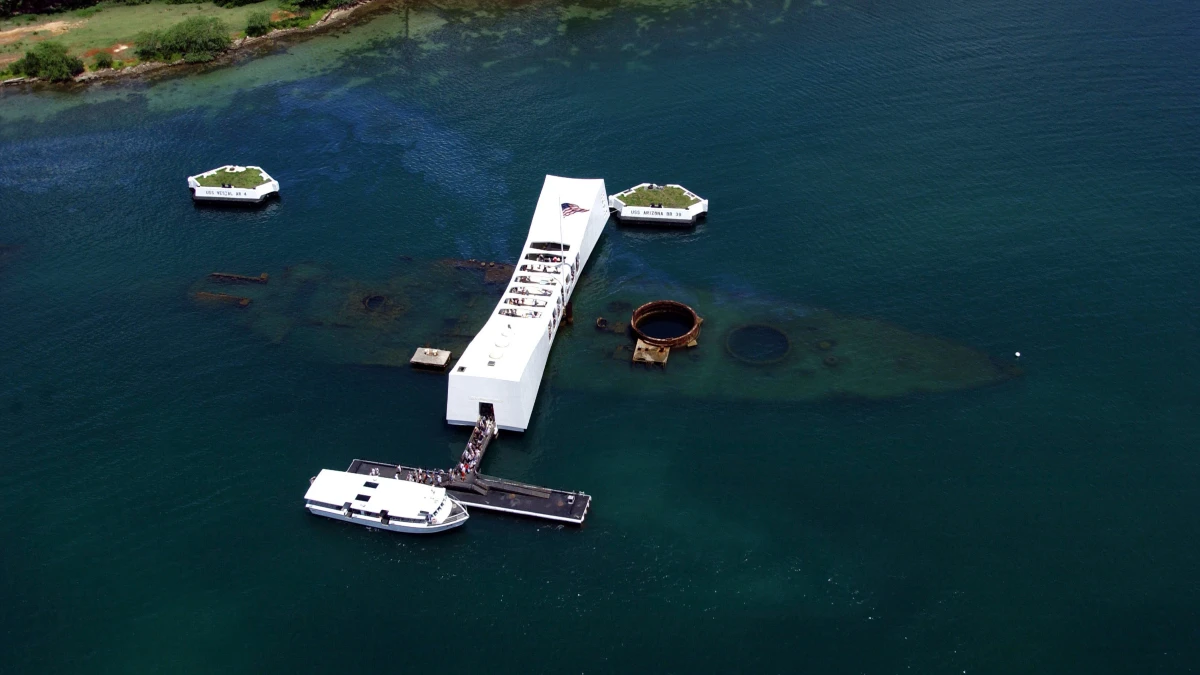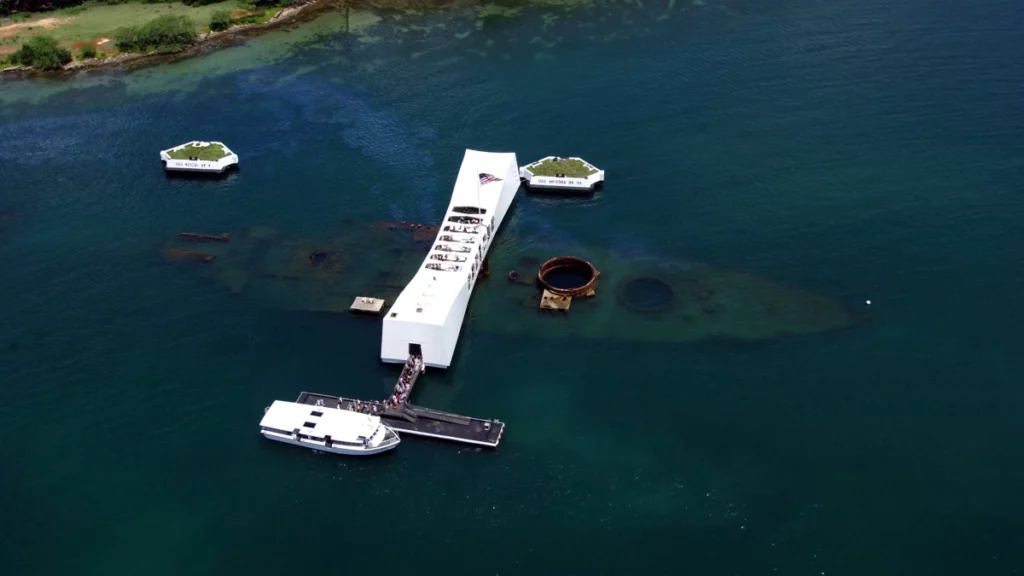 The USS Arizona Memorial is one of many sites in Hawaii that are part of the Pearl Harbor National Memorial.
The USS Arizona Memorial serves as a tribute and final resting place for most of the 1,177 sailors and Marines who lost their lives during the attack on Pearl Harbor aboard the USS Arizona.
Voyagers of the Pacific Luau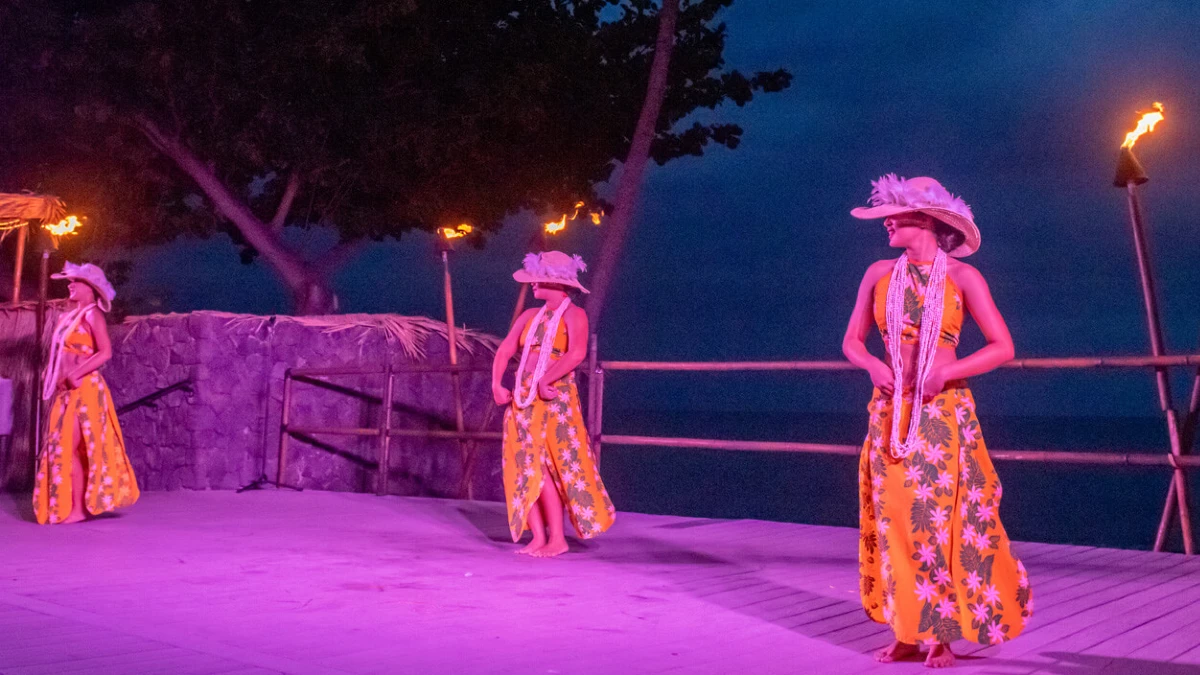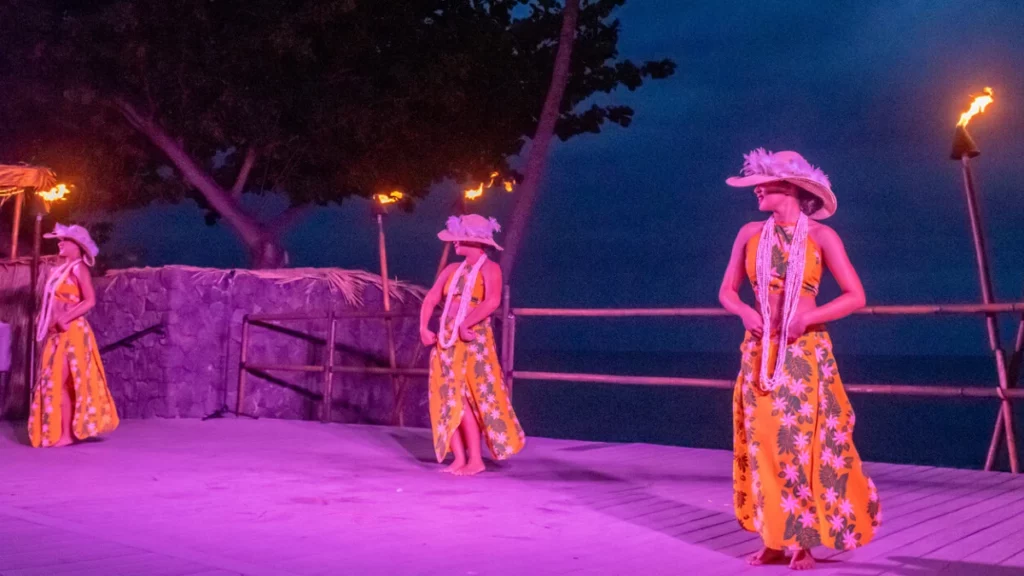 The Voyagers of the Pacific luau is an immersive Hawaiian feast filled with theater, cultural stories, Hawaiian culinary delicacies, and a ravishing, lei-wrapped welcome.
Skilled performers will weave a tapestry of the Polynesian way of life in flowers and fire while you sit back and breathe in the lush ocean aroma with your loved ones.
Atlantis Submarine Kona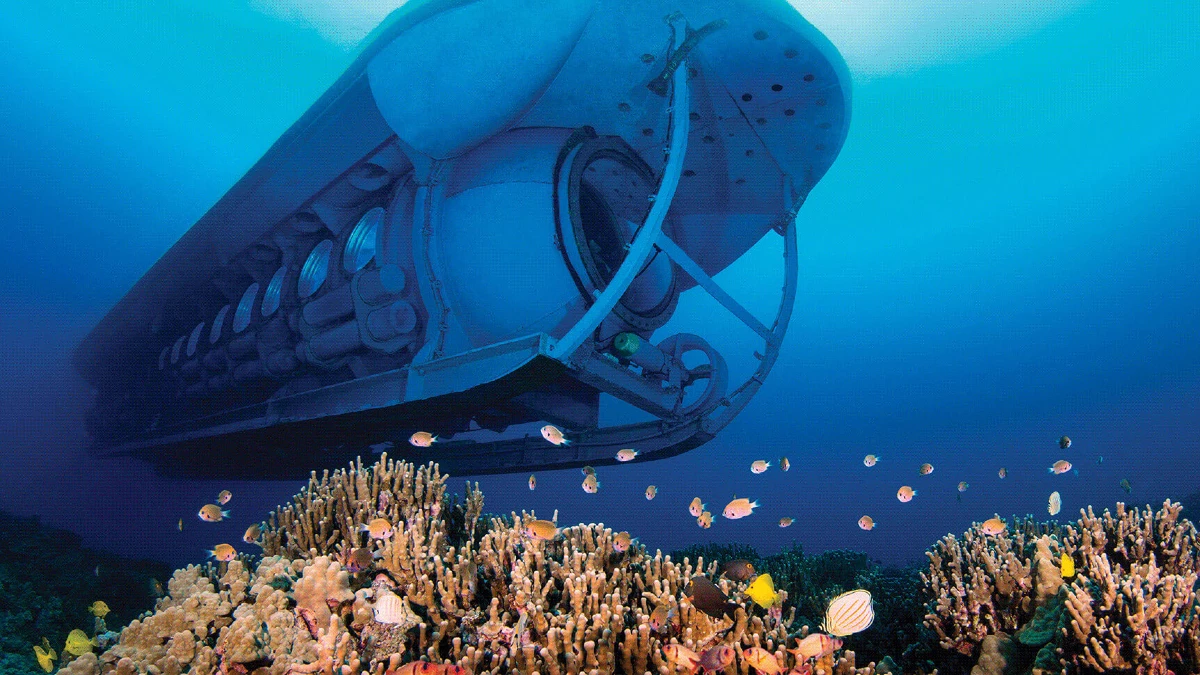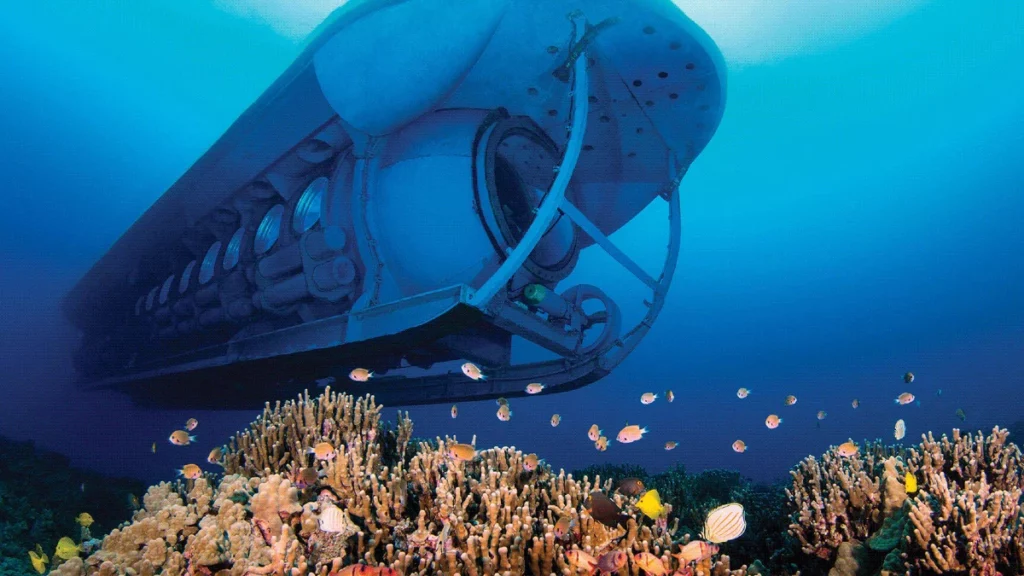 The Atlantis Submarine in Kona, featured on National Geographic TV shows, eagerly awaits travelers, ready to transport them to a hidden, enchanting marine world concealed from view.
The submarine dives beyond the surface waters to a depth of 100 feet (30 meters) and reveals to you a vibrant ecosystem of coral reefs, fish schools, and an old shipwreck that the ocean has now made its own.
Hawaii volcano tour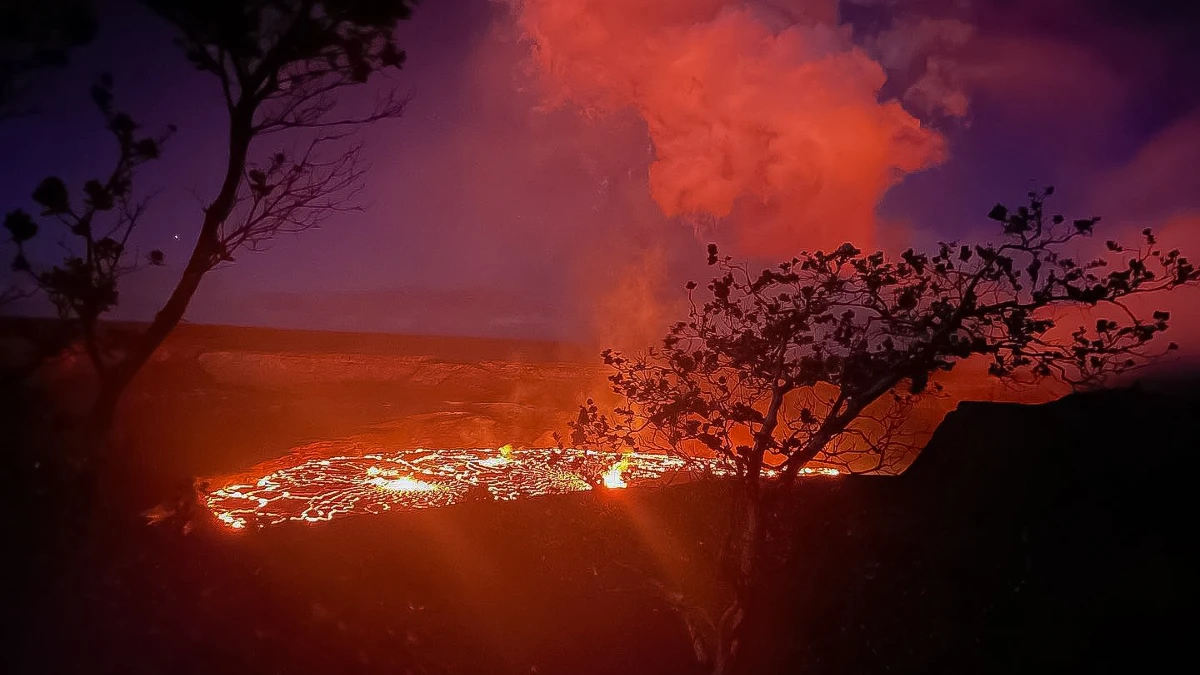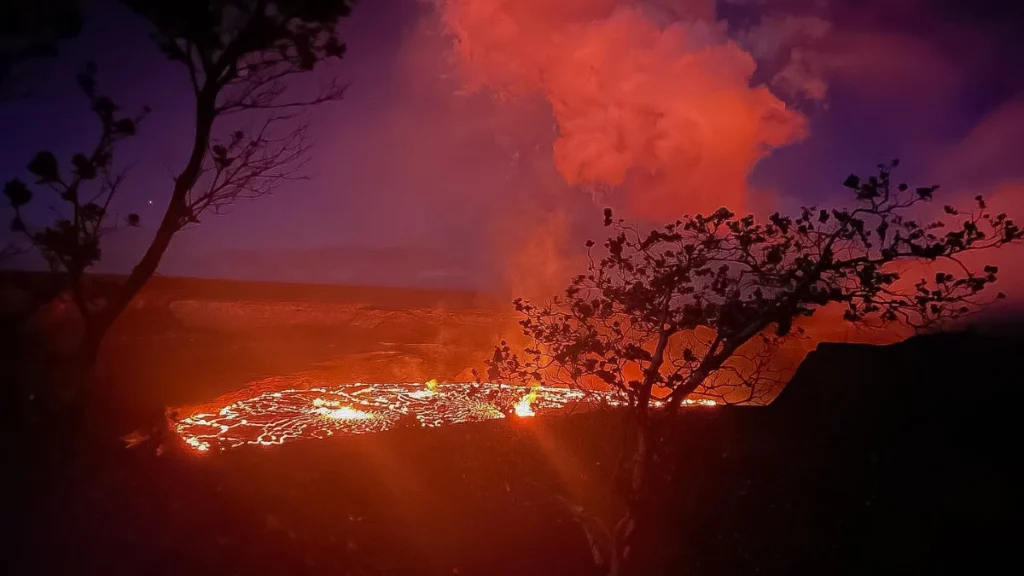 Hawaii volcano tour is one of the most primordial awe-inducing sights of the fearsome prowess that Mother Nature exhibits.
The flowing lakes of lava, the giant huff and puff of exploding rock, the caves left behind by prehistoric rivers of magma, and the creation of new terrain are simultaneously beautiful and terrifying to behold.
Waimea Waterfall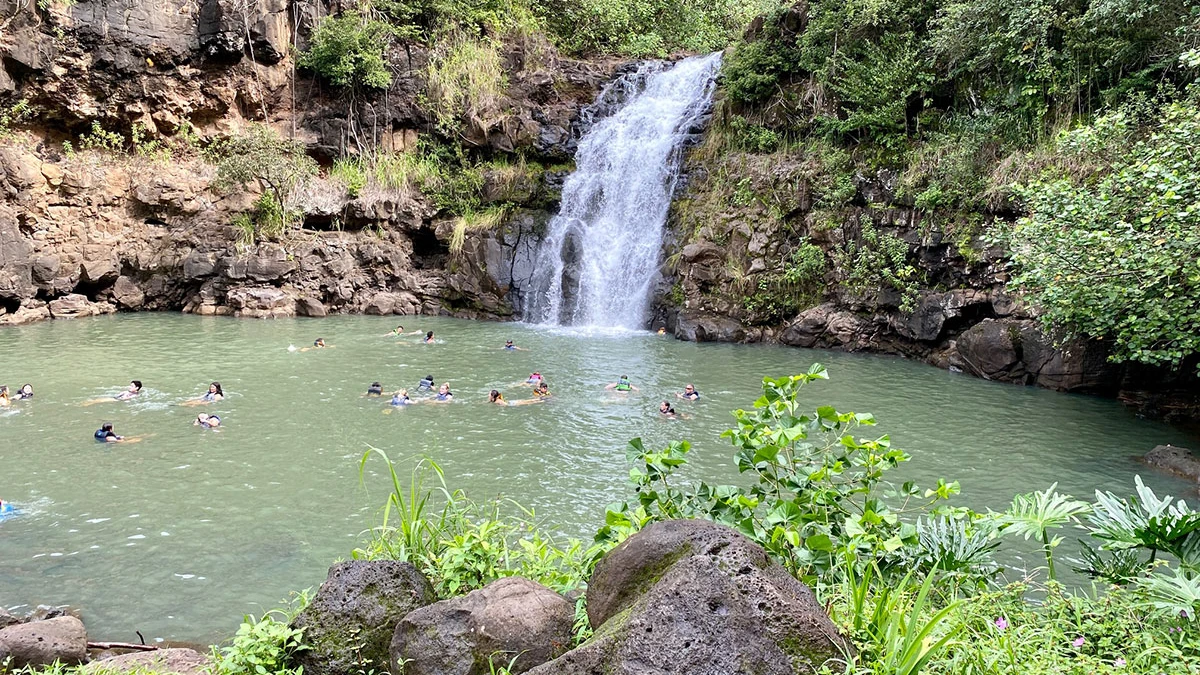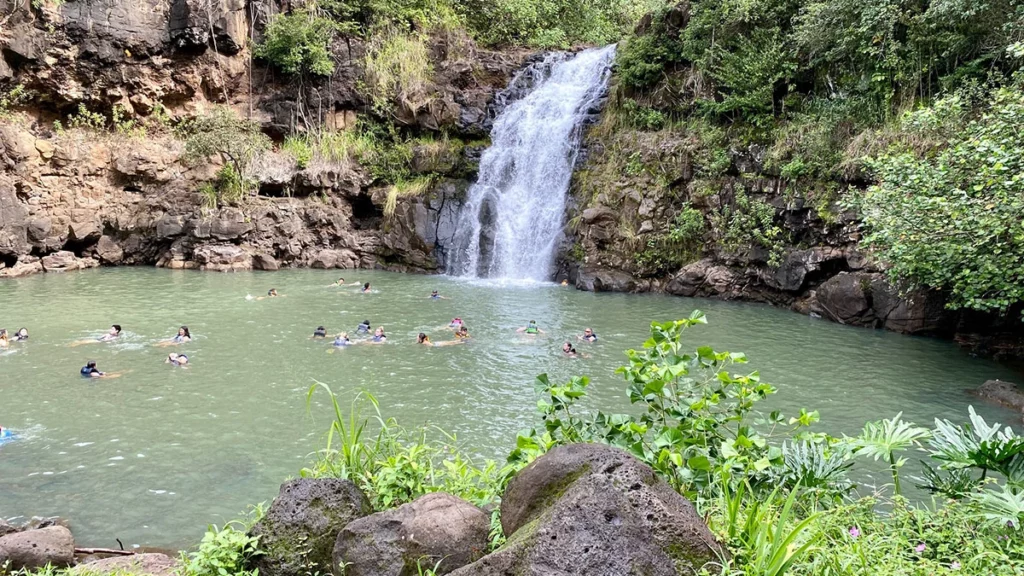 The Waimea Waterfalls is a visual spectacle at the end of a rewarding hike, as water leaps off a cliff and falls 50 feet into a beautiful pool bed, beckoning you to float and relax.
The adventure commences at the entrance to Waimea Falls Park, where the air carries the fragrance of blooming flowers, and the melodious songs of birds serenade all those who wander through.
Hanauma Bay Snorkeling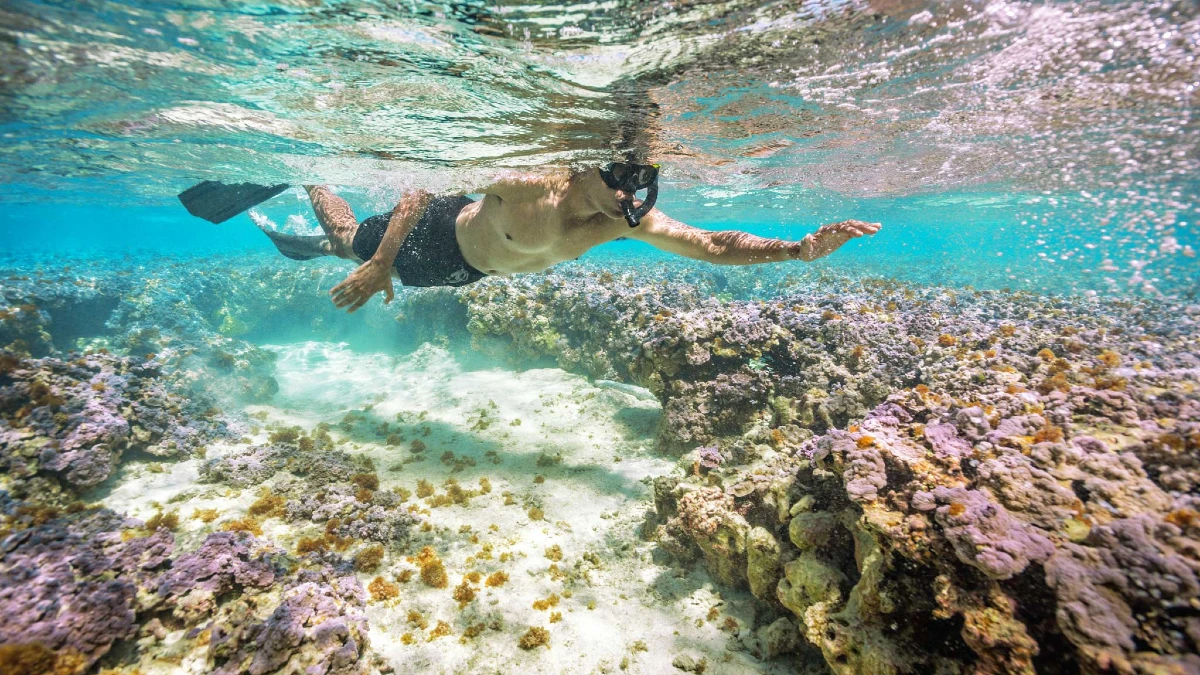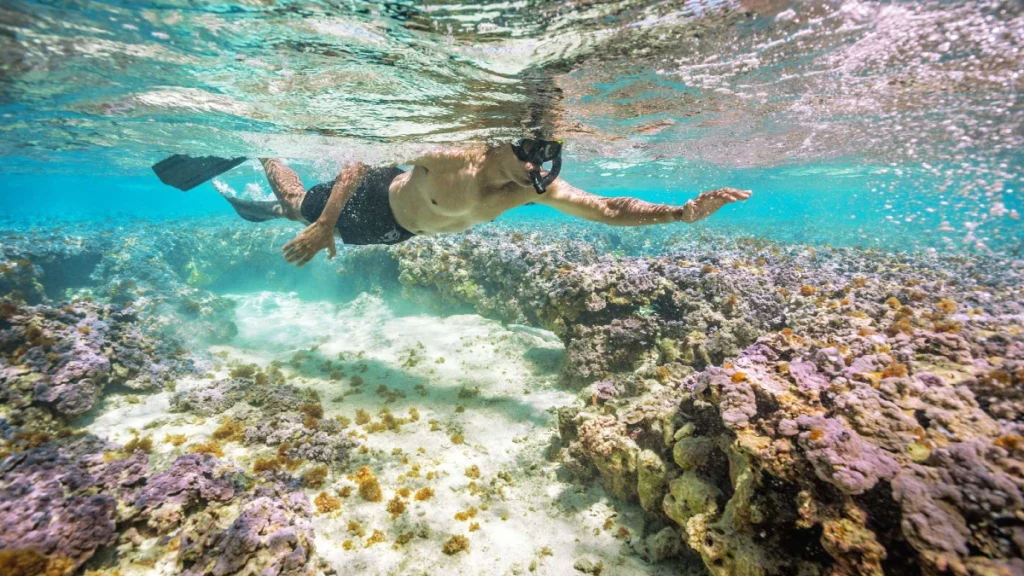 Hanauma Bay snorkeling offers not just an extraordinary snorkeling adventure but also a serene escape with its stunning coastal surroundings and abundant marine life.
The lush greenery, towering cliffs, sea turtles, and over a hundred species of tropical fishes darting playfully around the coral formations add to your tranquility and sense of satisfaction.
Kualoa Ranch Jungle Expedition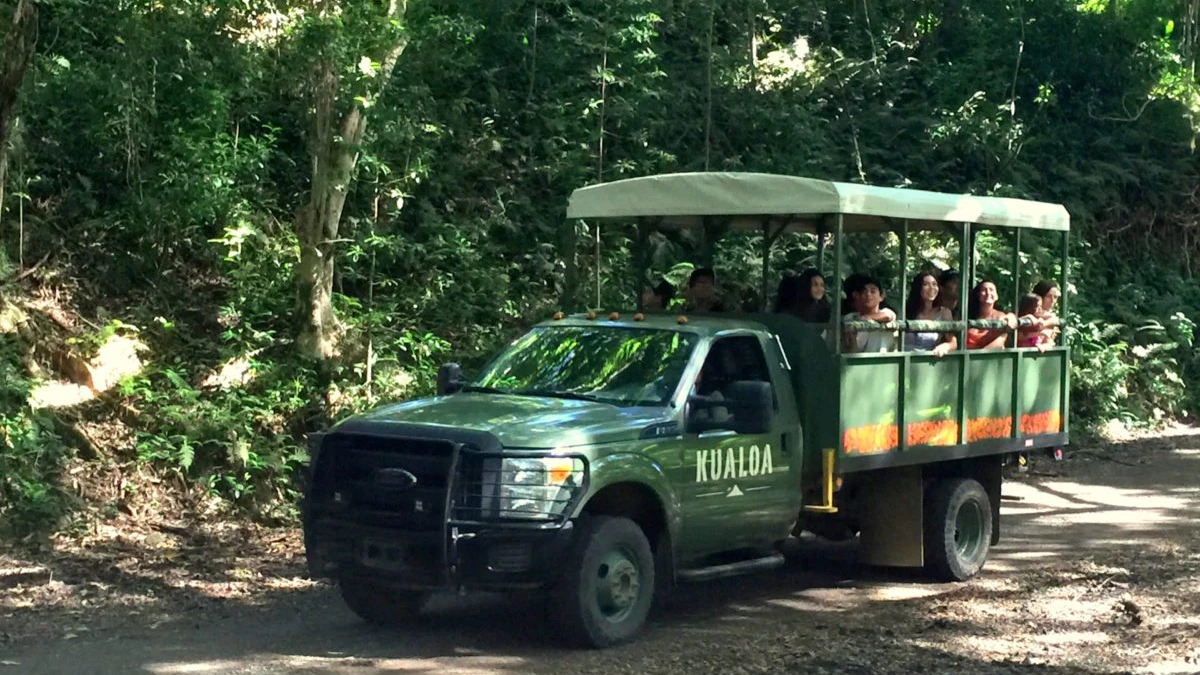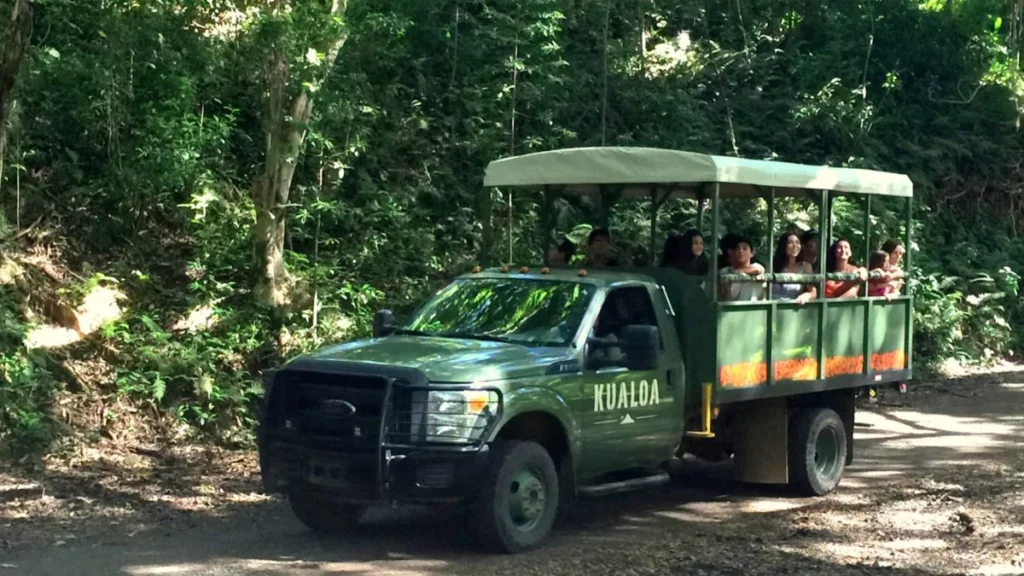 The Kualoa Ranch Jungle Expedition is a large nature reserve and working cattle ranch in the verdant Kawa Valley.
The Kualoa Ranch Jungle Expedition offers an unforgettable adventure in Hawaii, where you can engage yourself in the rich beauty and history of the Hawaiian landscape.
Northshore Zipline in Maui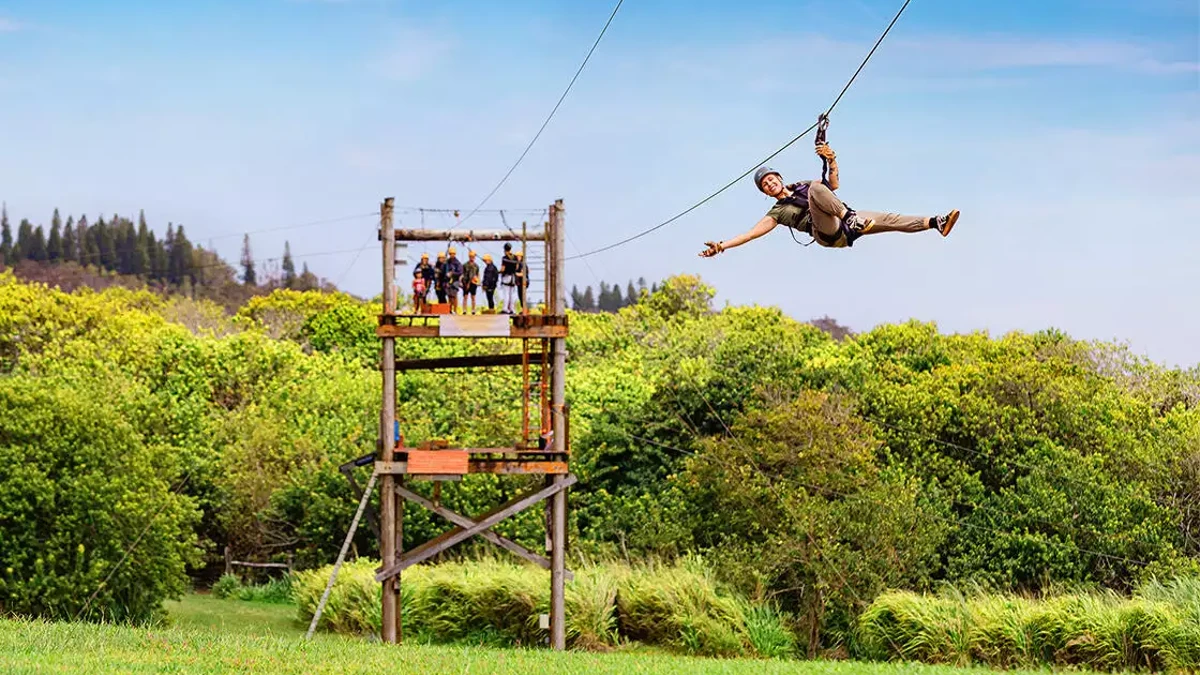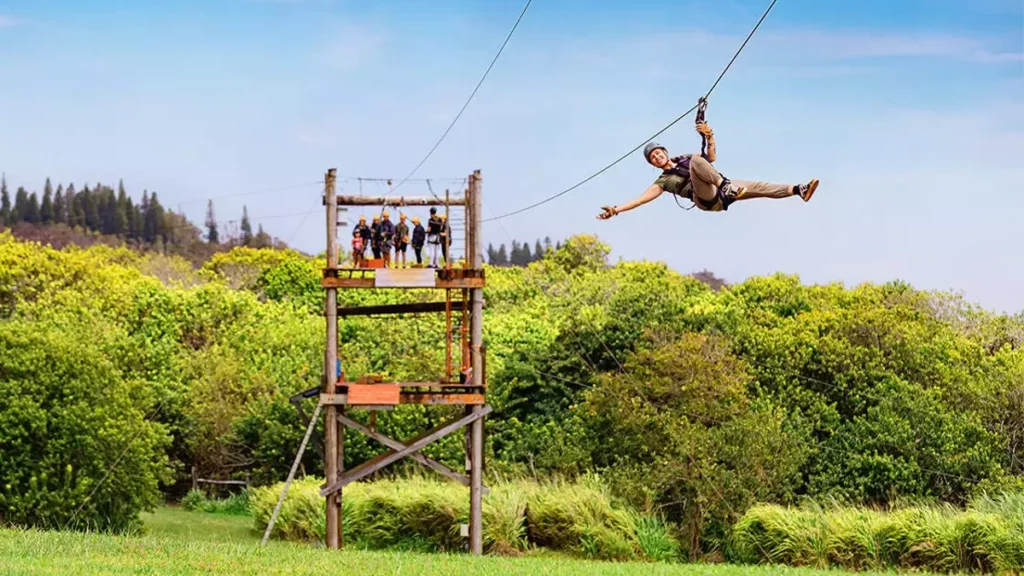 The Northshore Zipline in Maui offers an amazing experience for those seeking a thrilling escape amongst the natural wonders of Hawaii.
The zipline tour offers an exciting opportunity to take off through the skies and experience the island's beauty from a unique perspective.
Mauna Kea Summit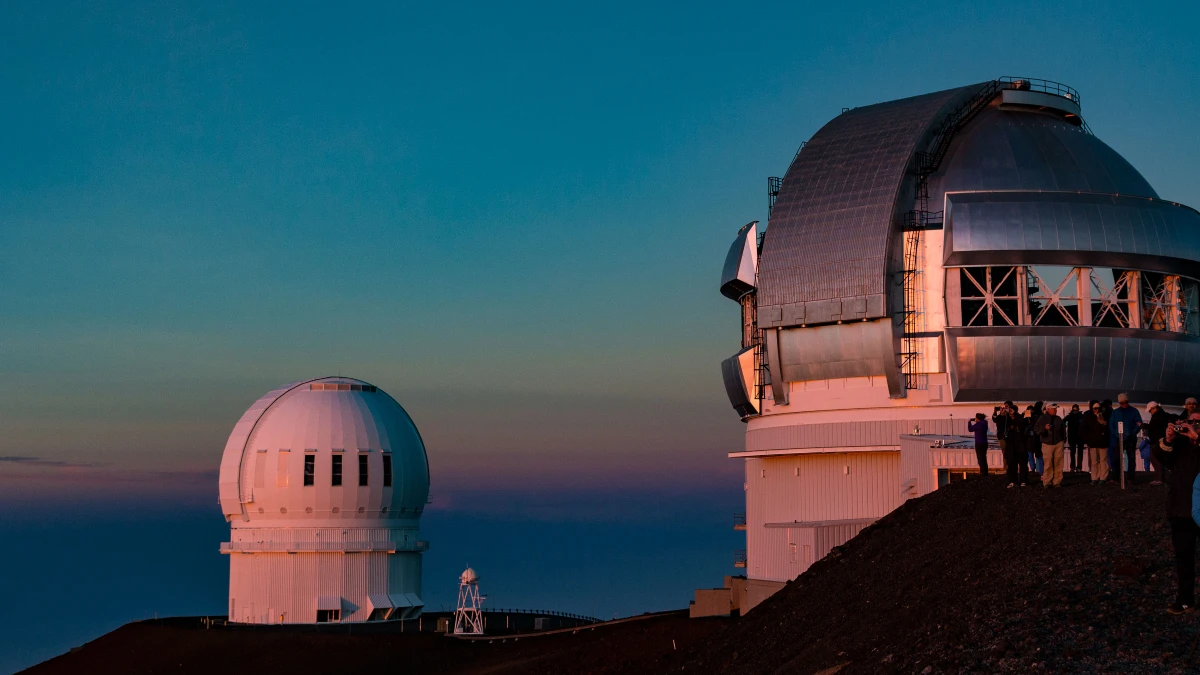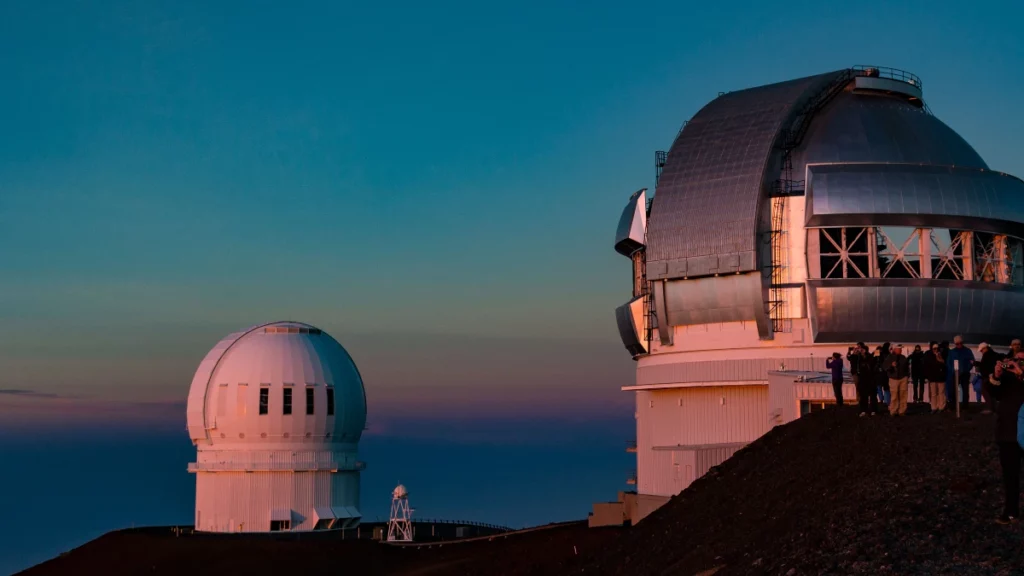 The Mauna Kea Summit is a renowned and iconic destination on the Big Island of Hawaii that holds a unique place in natural and scientific history.
Mauna Kea soars to an elevation of around 4,205 meters (13,796 feet) above sea level, making it not only the tallest volcano in the Hawaiian archipelago but also a globally renowned location.
Oahu Shark Dive
Oahu Shark Dive is a thrilling adventure that allows participants to enter the colorful underwater ecosystem and witness some of the ocean's most fascinating creatures.
This shark dive adventure is located on the island of Oahu in Hawaii, and offers a unique and exciting opportunity to experience the world of sharks up close.
Zipline in Oahu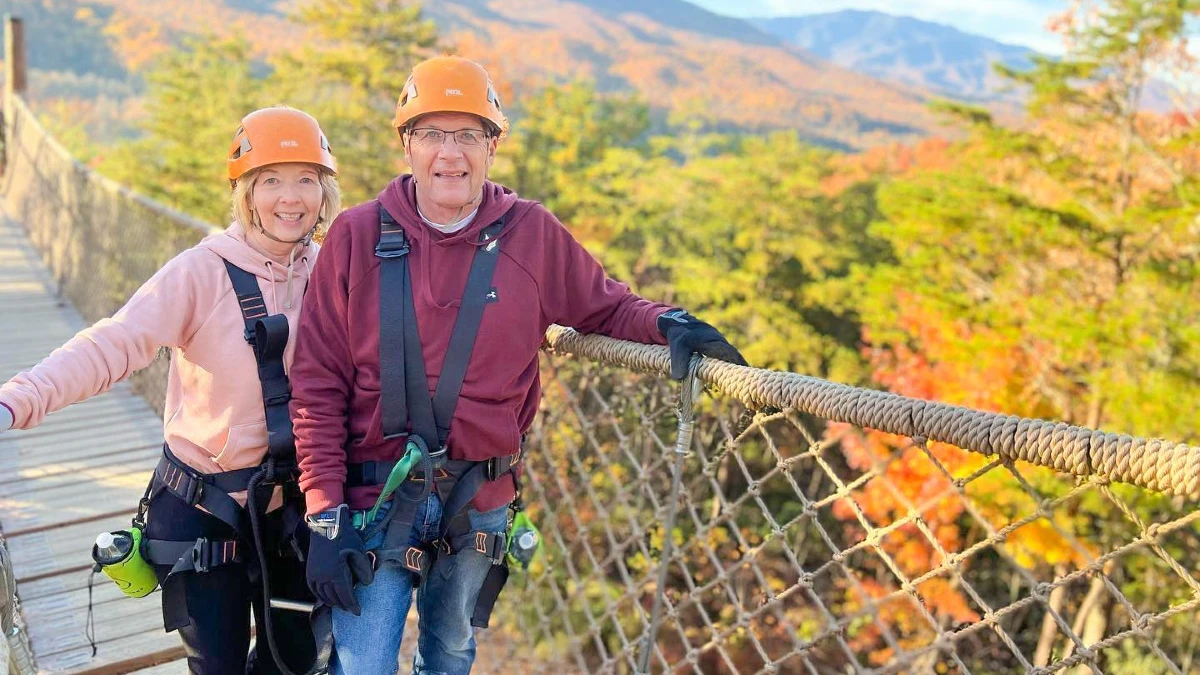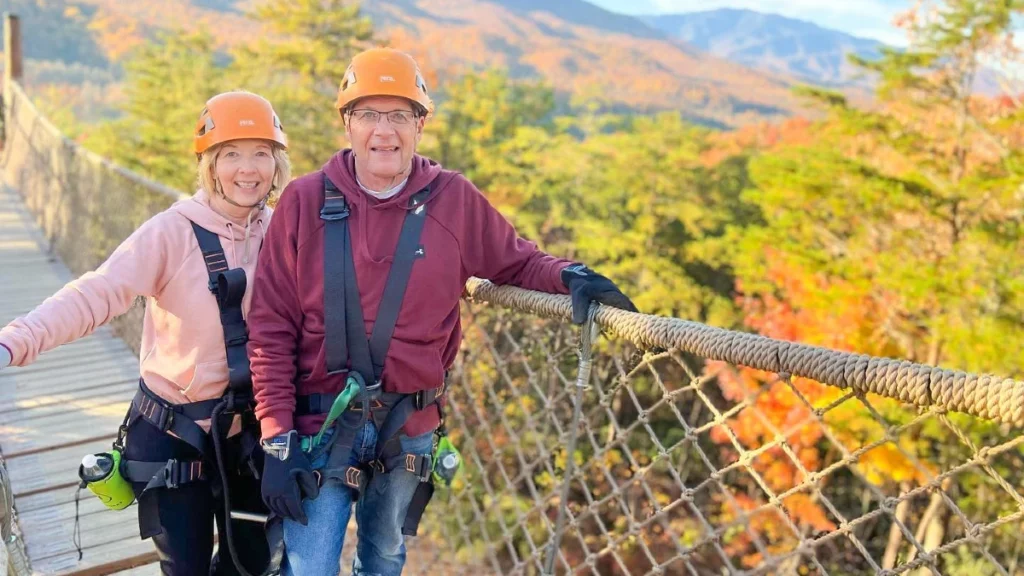 Zipline in Oahu Hawaii isn't just an activity; it's a gateway to exploration, a chance to immerse yourself in the island's natural wonders while embracing the thrill of the unknown.
Zipline through thrilling courses across stunning gorges and lush valleys to fully immerse yourself in the exhilaration of the experience.
Diamond Head Hiking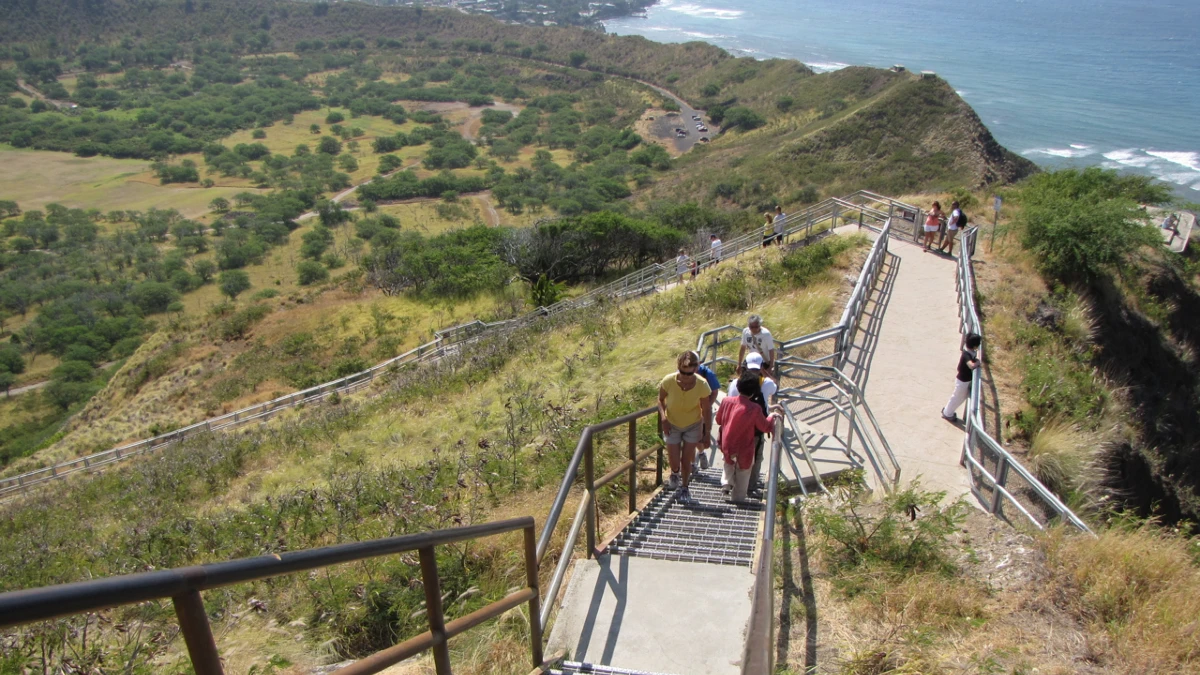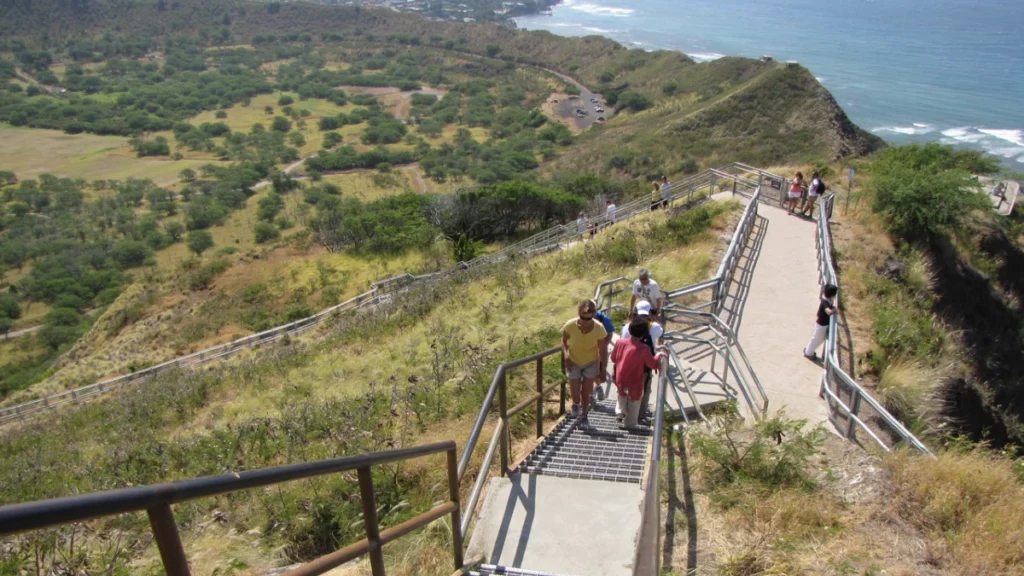 Diamond Head Hiking is a popular and highly sought-after experience in Hawaii.
The 3 km (1.8 miles) round trail is short but steep and leads hikers to a breathtaking viewpoint of Waikiki Beach.
Whale watching cruise in Maui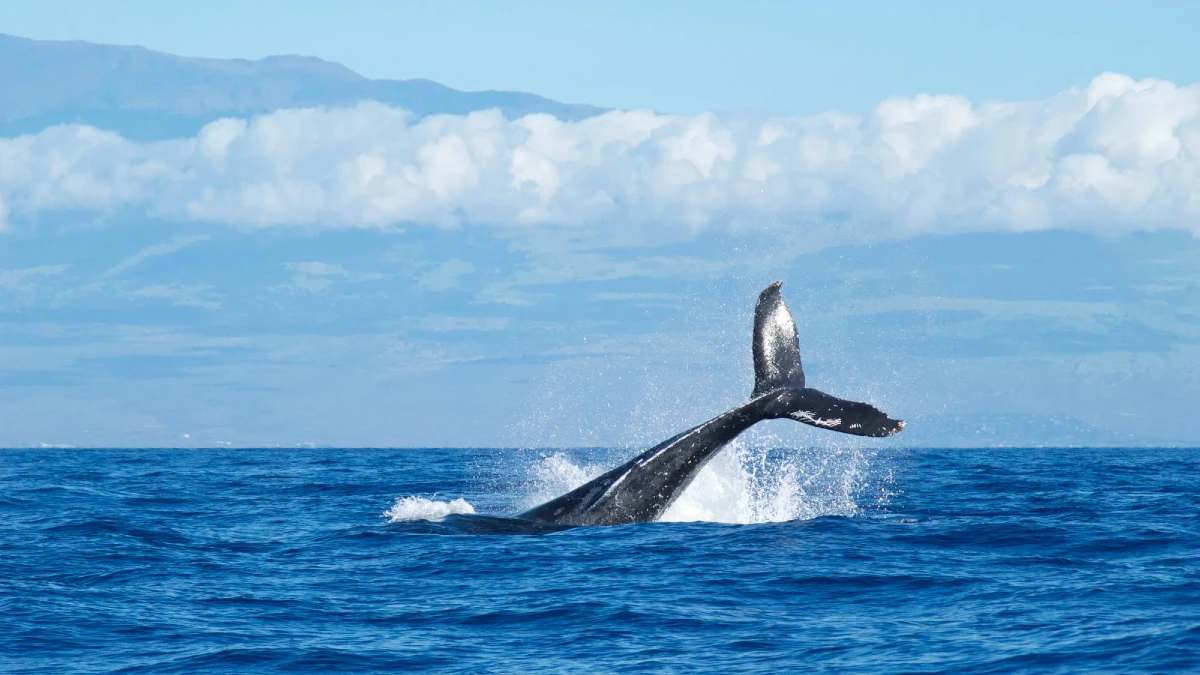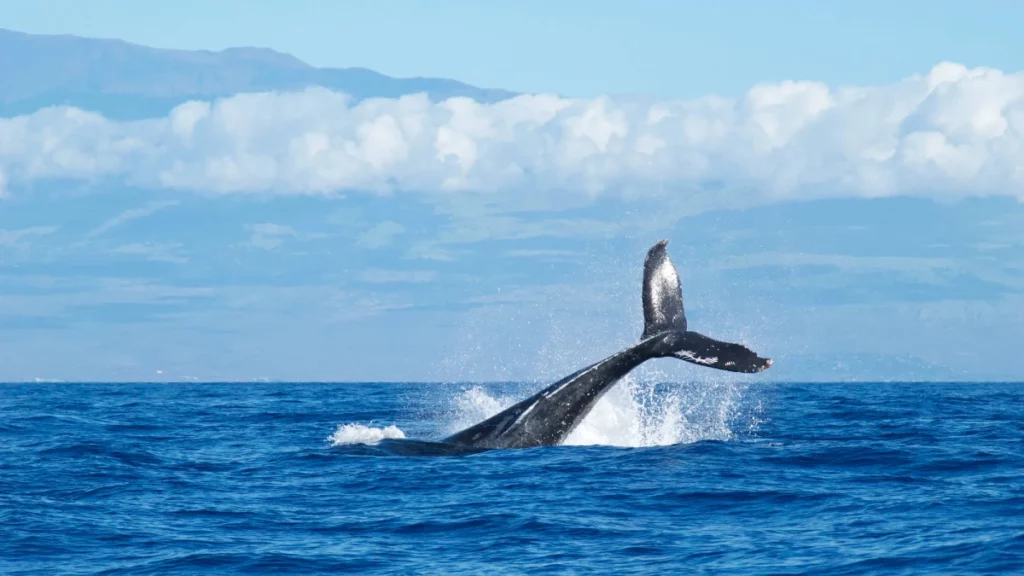 On the Whale watching cruise in Maui, prepare to be enchanted by the graceful dance of humpback whales against the backdrop of the island's stunning coastal landscapes.
Learn about the science and awe-inspiring phenomenon of the humpback whales' yearly migration to the warm waters off Maui as you plunge into the heart of this unique tour.
Gilligans' Island Luau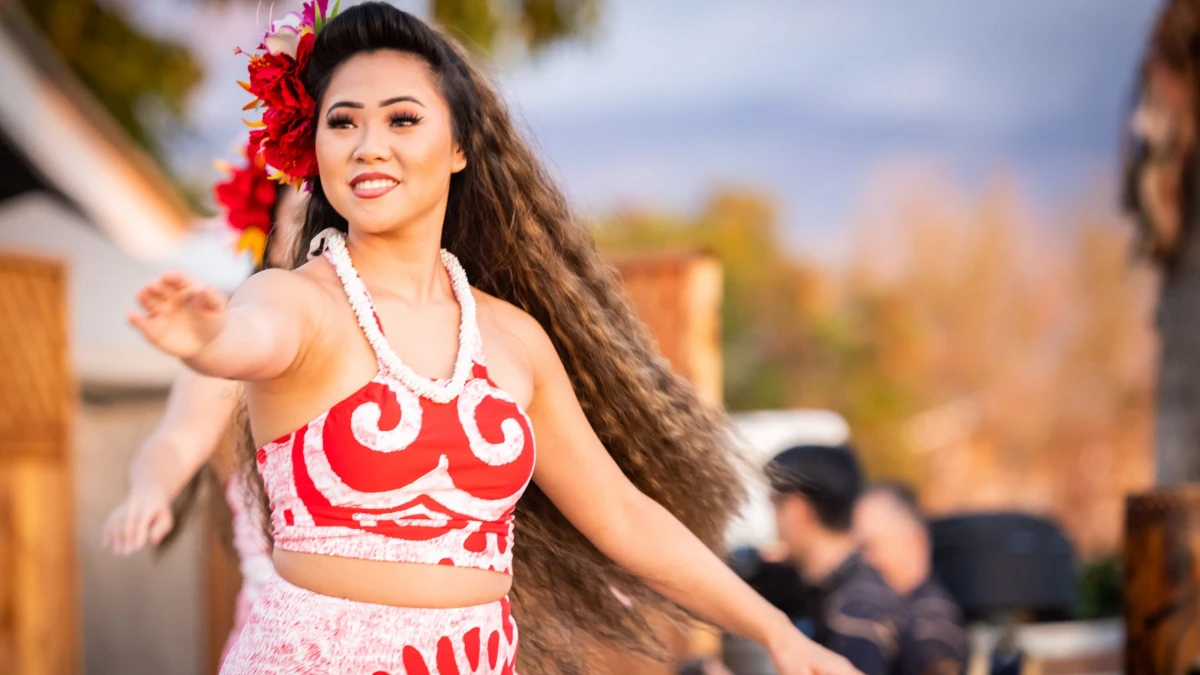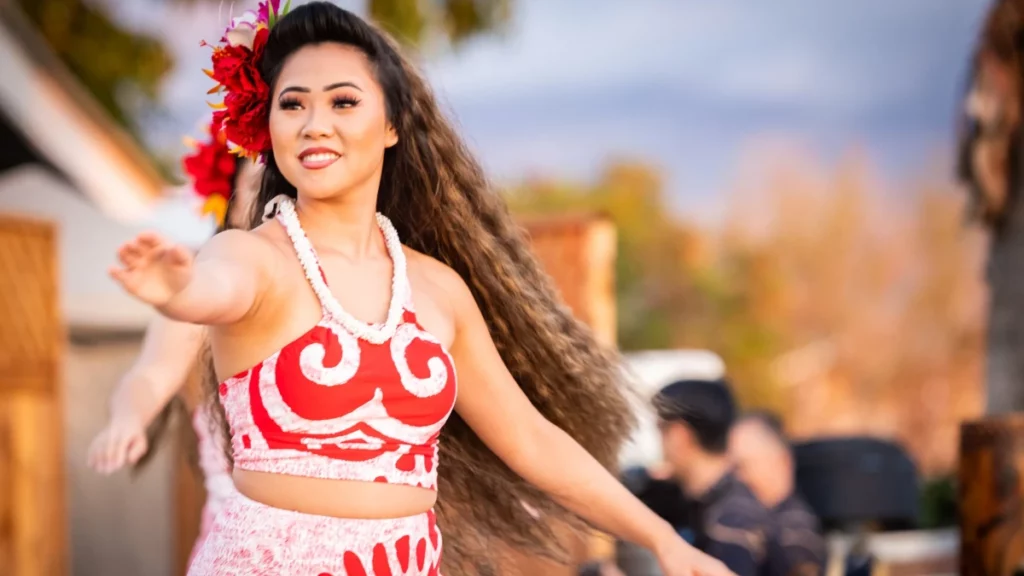 Gilligan's Island Luau stands as a beacon of Polynesian culture and brings together a confluence of mesmerizing sunset views of the ocean, traditional dance, theater, and cuisine.
The newest member of the legendary luaus in Hawaii is also its most close-knit, standing at a quarter of most luaus, providing you with a true sense of the ohana philosophy and, incidentally, giving each seat the best possible view.
Molokini Crater Snorkeling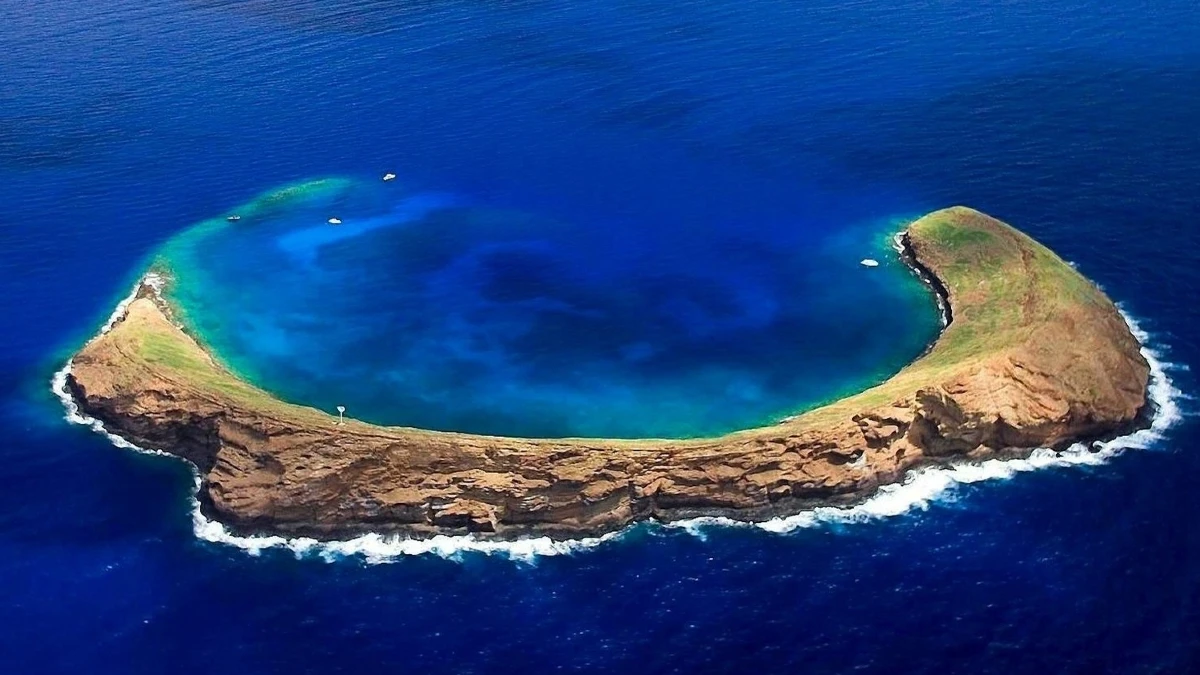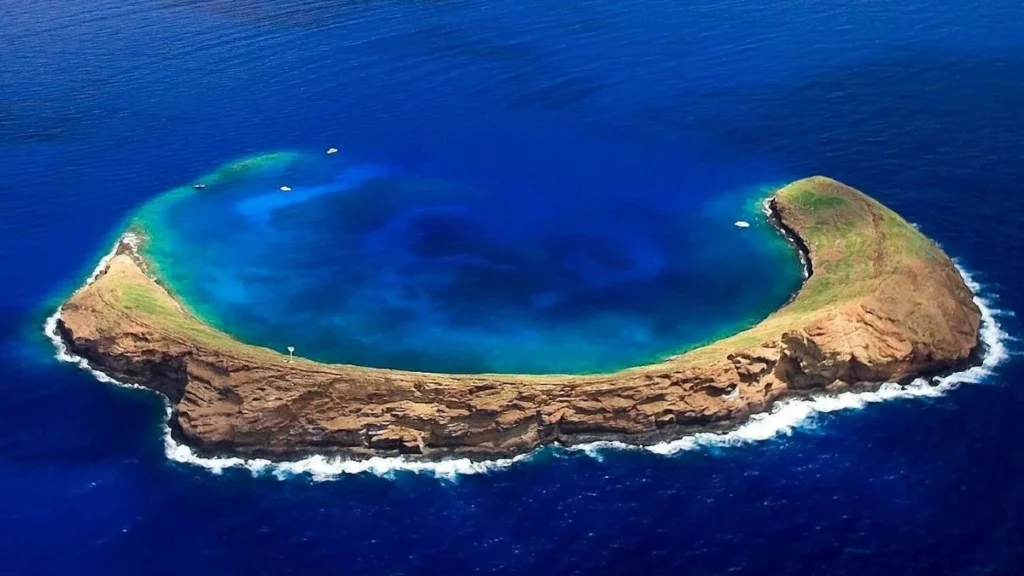 Molokini Crater snorkeling offers an abundance of marine life and stunning underwater scenery experience.
Explore the crater, home to over 250 species of fish and other creatures such as turtles, dolphins, and even whales.
With crystal-clear waters providing excellent visibility, appreciate the beauty of the marine surroundings.
Maui Nui Luau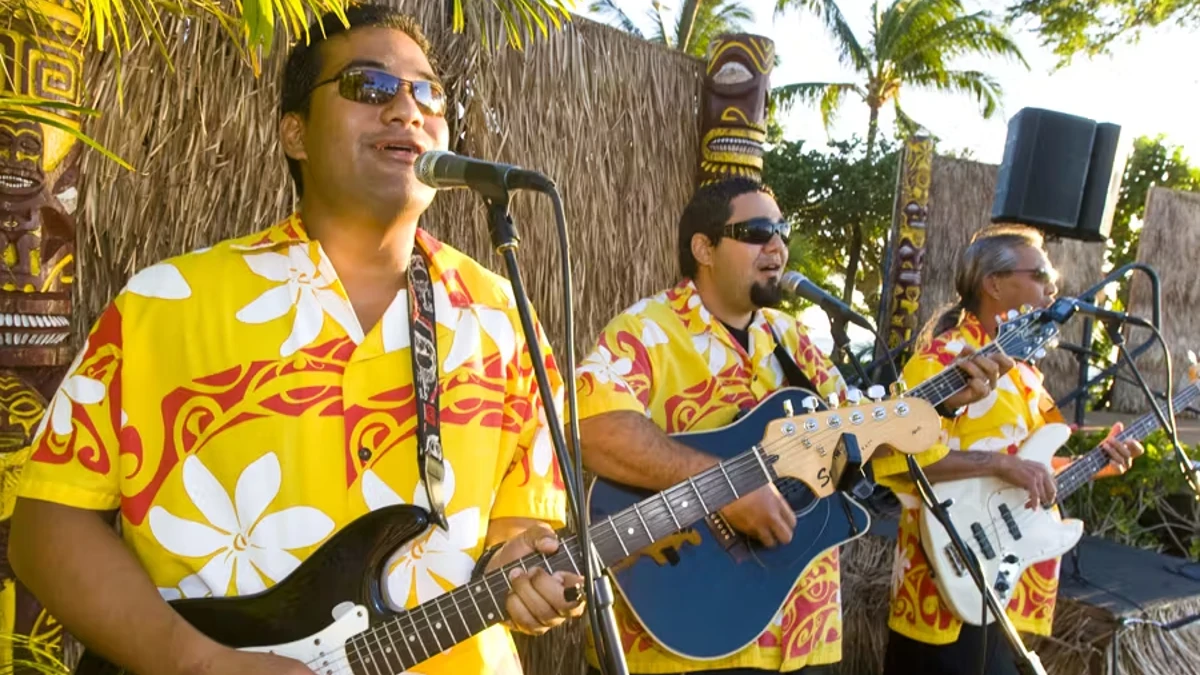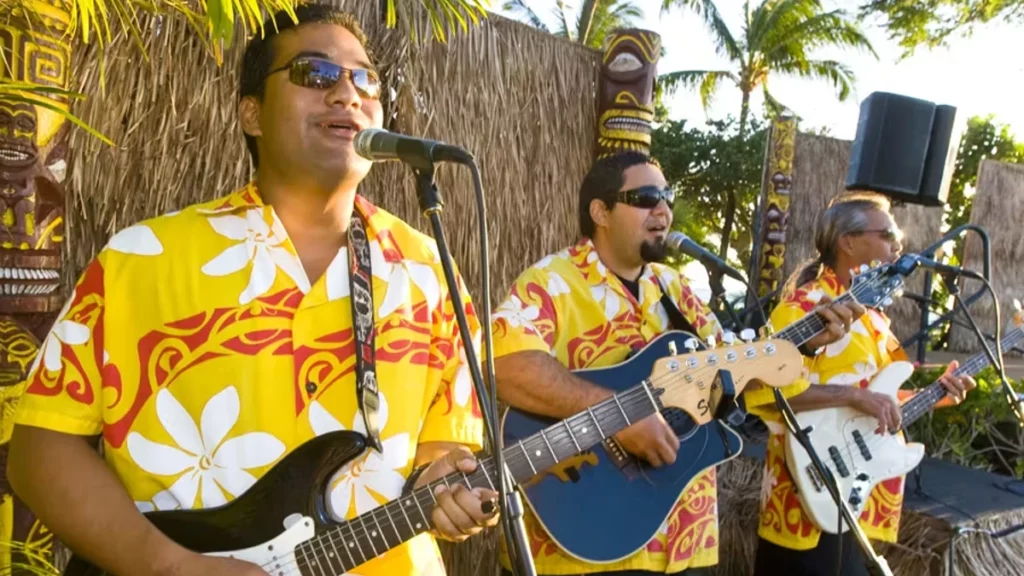 Maui Nui Luau is a vibrant celebration of Hawaiian culture and cuisine set against the backdrop of the stunning oceanfront at the Sheraton Maui Resort & Spa.
Guests can immerse themselves in traditional Hawaiian music, hula dancing, and a delicious buffet featuring local dishes, all while enjoying a breathtaking sunset over the Pacific Ocean.
Chief's Luau Admission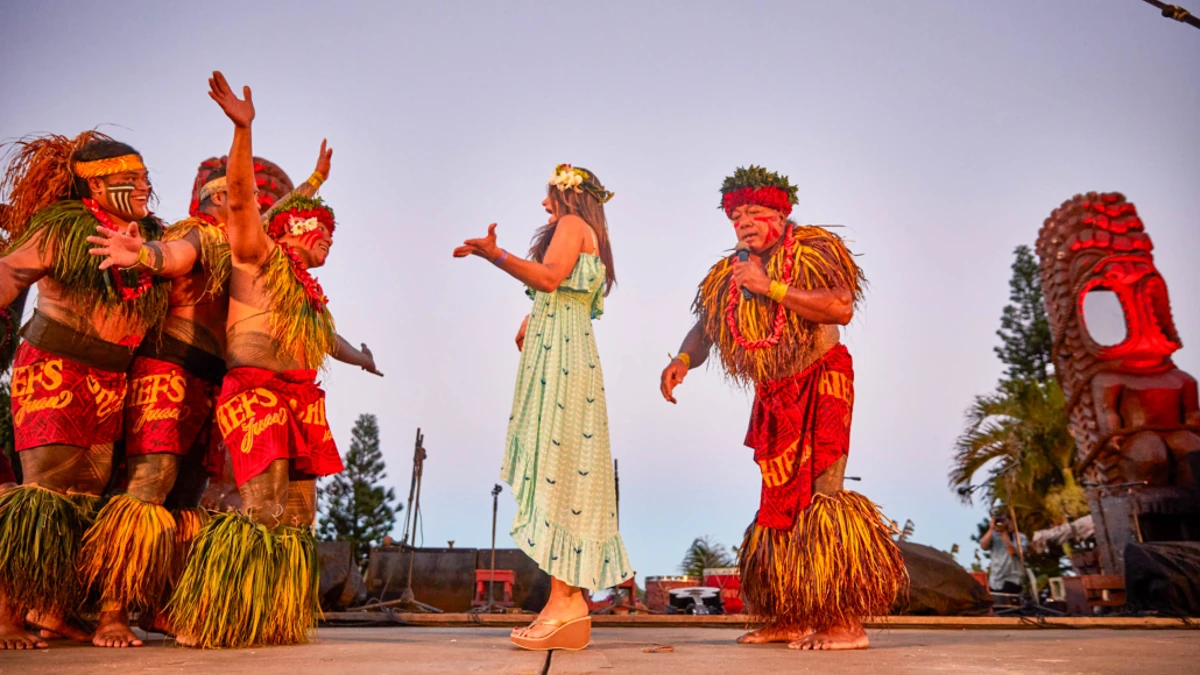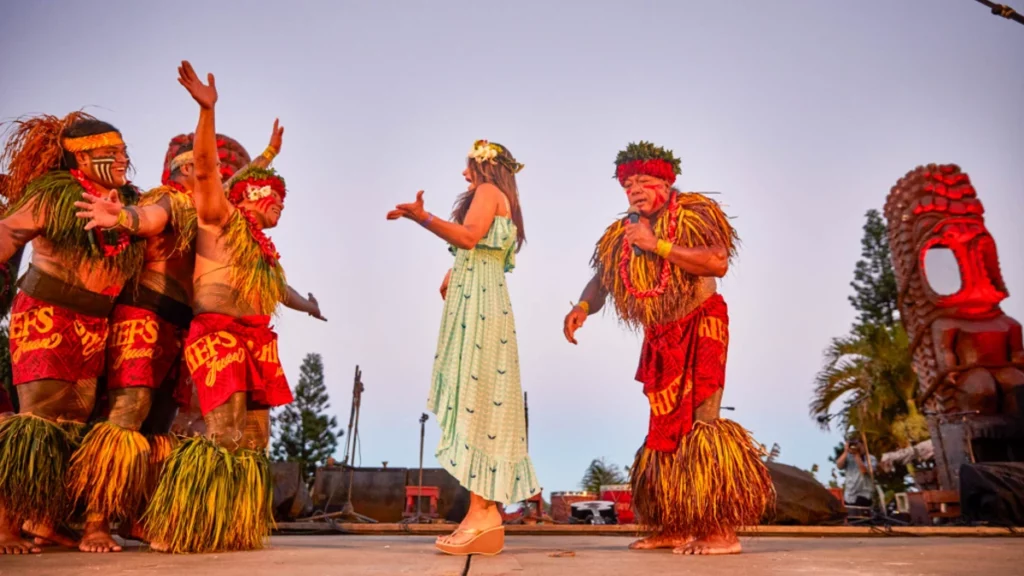 Chief's Luau Admission offers guests an unforgettable evening of Polynesian culture, featuring traditional hula dances, a delicious Hawaiian buffet, and the chance to experience the warmth and hospitality of Hawaii.
When you step into Chief's Luau, you'll feel like you're on a tropical dream island – surrounded by greenery, sand, and sky washed in orange and red, and at night, a vast, glittering black.
Waikiki Luau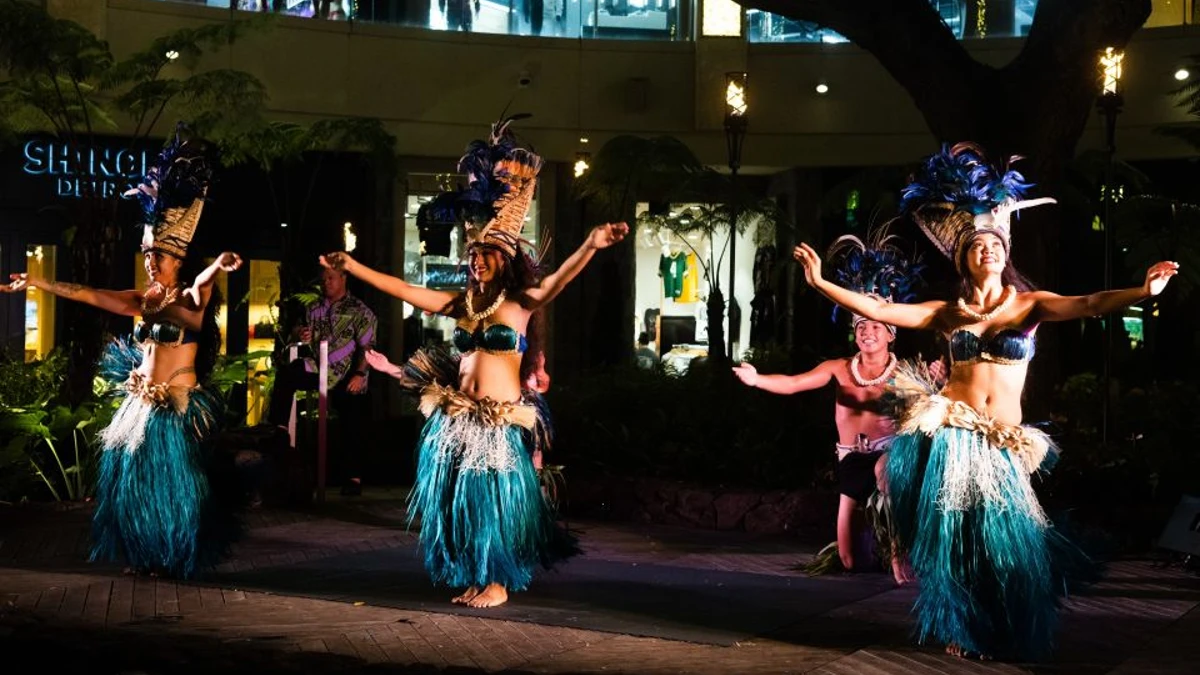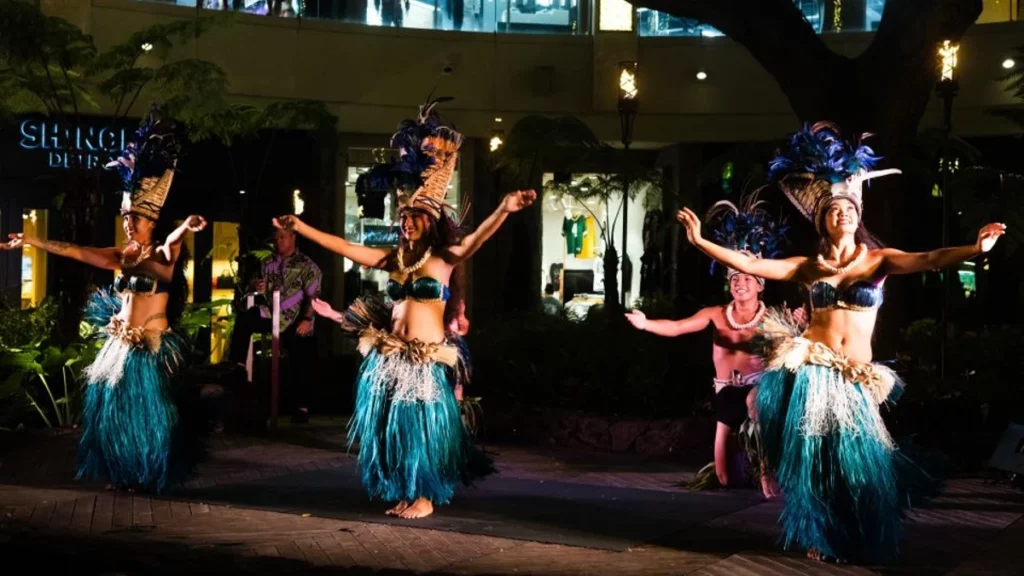 Waikiki Luau is a wonderful cultural event that perfectly captures Hawaii's rich Polynesian heritage.
Experience this event's customs, music, dancing, and culinary delights.
The luau makes Hawaii a unique and cherished destination.
Things to do in other cities