Orlando is known as the Theme Park capital of the world.
Besides the theme parks, it also has various attractions, which make it a perfect holiday destination for families, couples, single travelers, or a group of friends.
The central Florida region attracts around 60 million visitors annually, and Orlando gets a good chunk of them.
After all, one can never run out of things to do in Orlando.
The best time to visit Orlando is from March to May.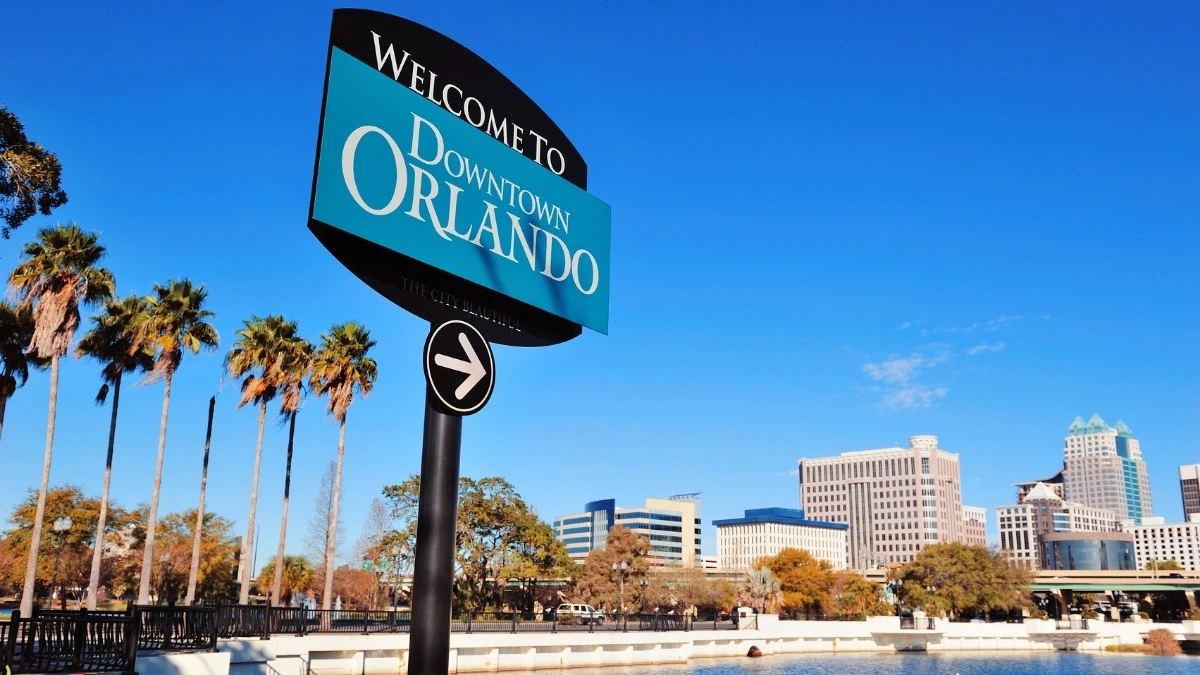 Kennedy Space Center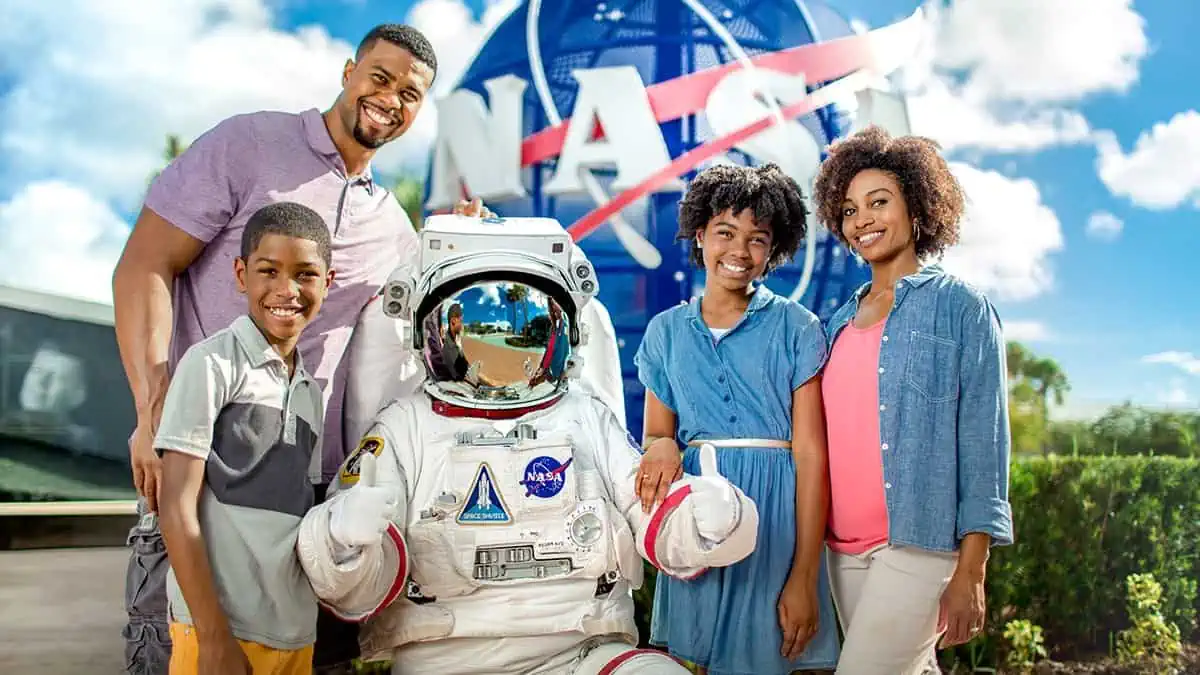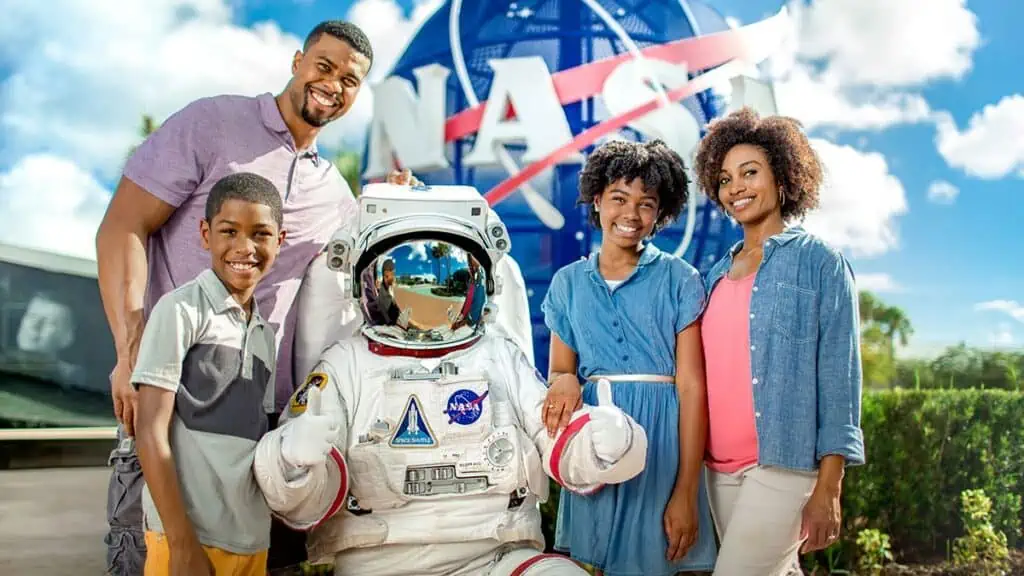 The Kennedy Space Center near Orlando has been the launch site of every US human space flight since 1968.
It is the center of NASA's major space activities, including launches and space-related events, and is popular with both kids and adults.
More than 1.5 million guests enter the Kennedy Space Center Visitor Complex every year to explore the American space program's past, present, and future.
Most visitors spend six to eight hours exploring the attractions at Kennedy Space Center in Florida.
Legoland Florida
Legoland Florida Resort is a vacation destination with more than 50 rides, shows, and attractions inspired by popular LEGO brands and characters.
Legoland Florida has a wide variety of adventures for tiny tots and pre-teens in its three major sections – the Legoland Theme Park, the Water Park, and the Peppa Pig Theme Park.
The popular attraction designed for kids up to 12 years gets around 2 million tourists annually.
It's also one of the most affordable theme parks in Central Florida and because of its proximity to Orlando, it is also referred to as Legoland Orlando.
Most Legoland Florida rides have a minimum height restriction mentioned against them for the rider's safety.
Legoland Florida Water Park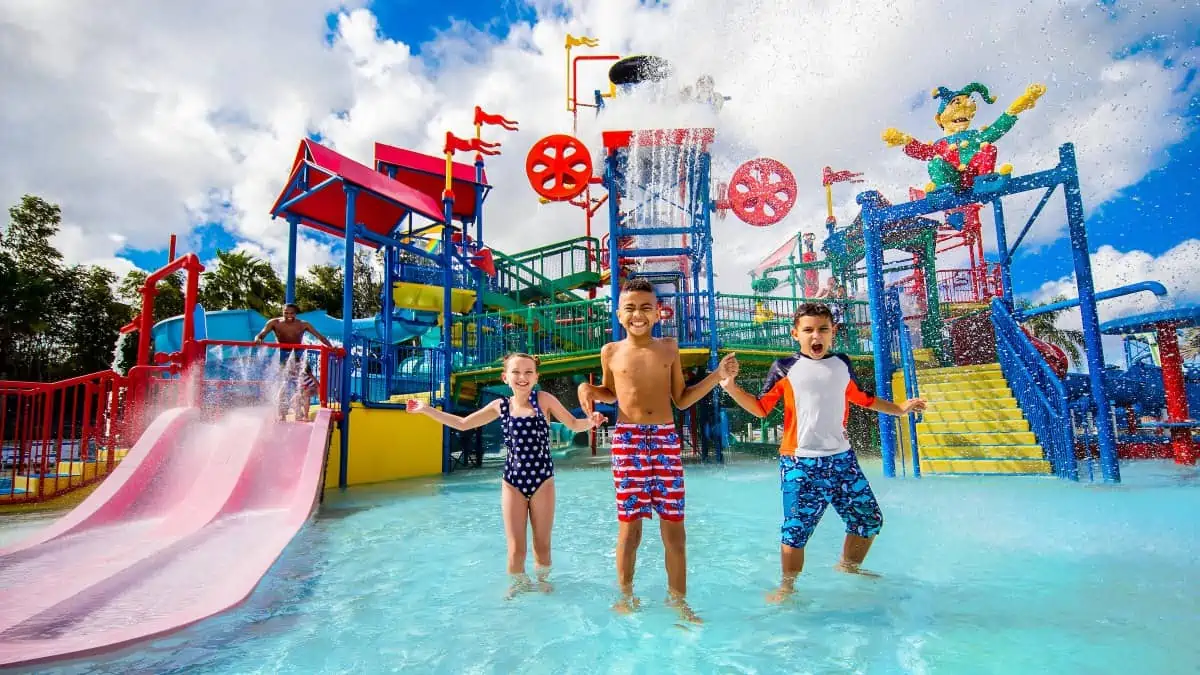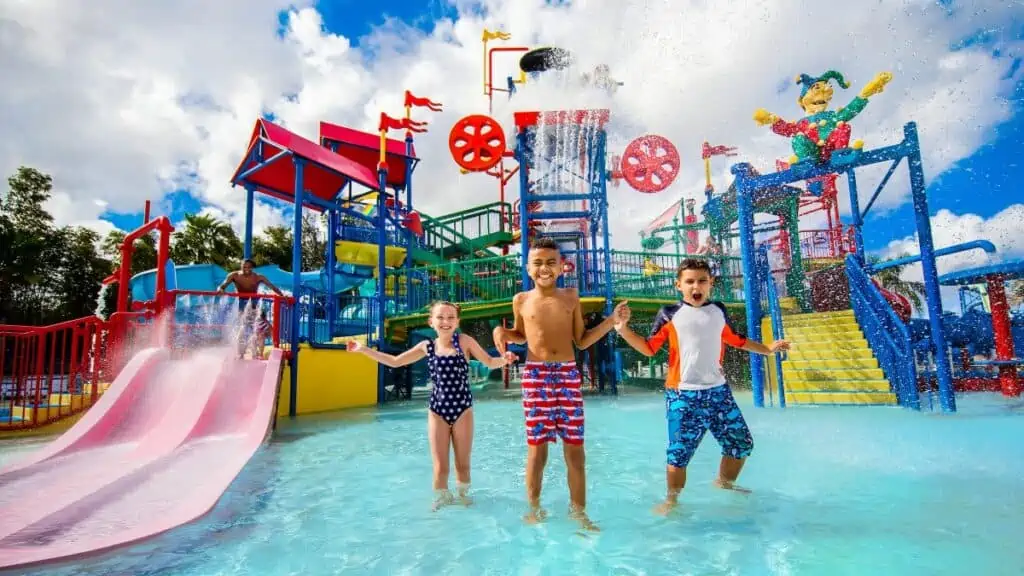 The Water Park is one of the major theme parks at Legoland Florida, an adventure destination for tiny tots and pre-teens.
With its several rides and attractions, the Legoland water park in Florida will get you soaked and feeling refreshed.
Since the Water Park is inside the Legoland Theme Park, guests must also purchase admission to LEGOLAND to access the Water Park.
Peppa Pig Theme Park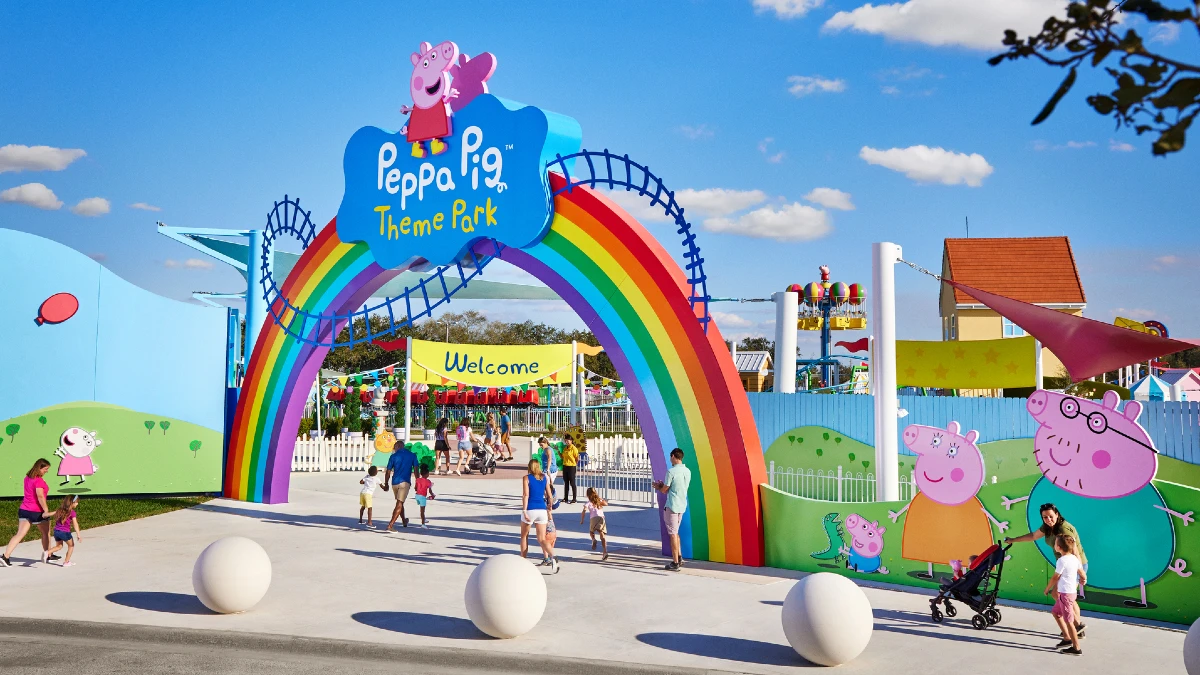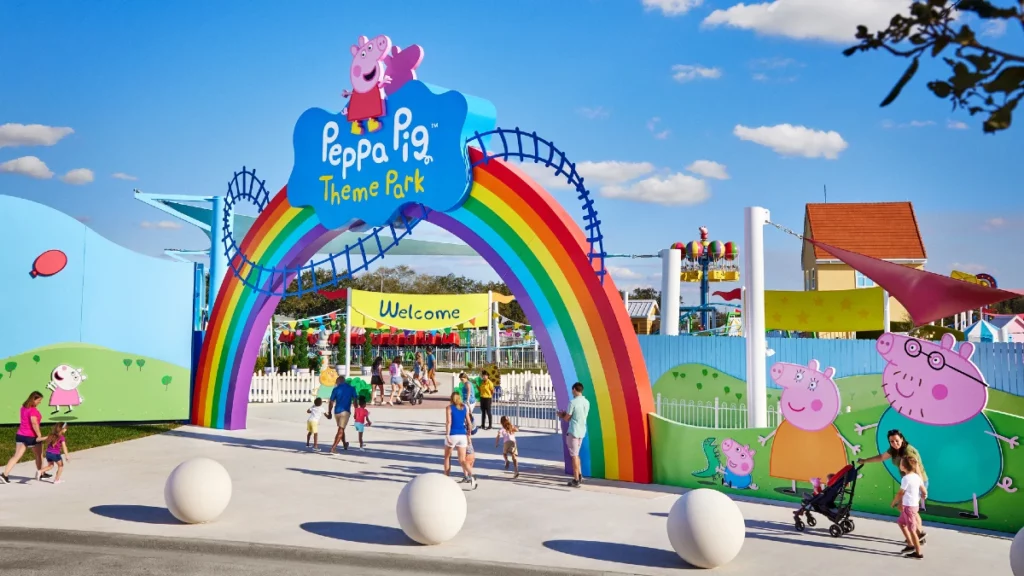 Peppa Pig Theme Park is the latest attraction at Legoland Florida Resort.
The kids will also meet Peppa and her friends as they snort, giggle and play to build their family's first theme park memories.
There is lots to do at Peppa Pig Theme Park, for kids between one and six years.
This all-new theme park features multiple rides, interactive attractions, themed playscapes, and water play areas, including the famous "muddy puddles" that Peppa and her family love to jump into.
The Peppa Pig Park, entirely based on the British preschool animated television series by the same name, was inaugurated in early 2022.
Gatorland Orlando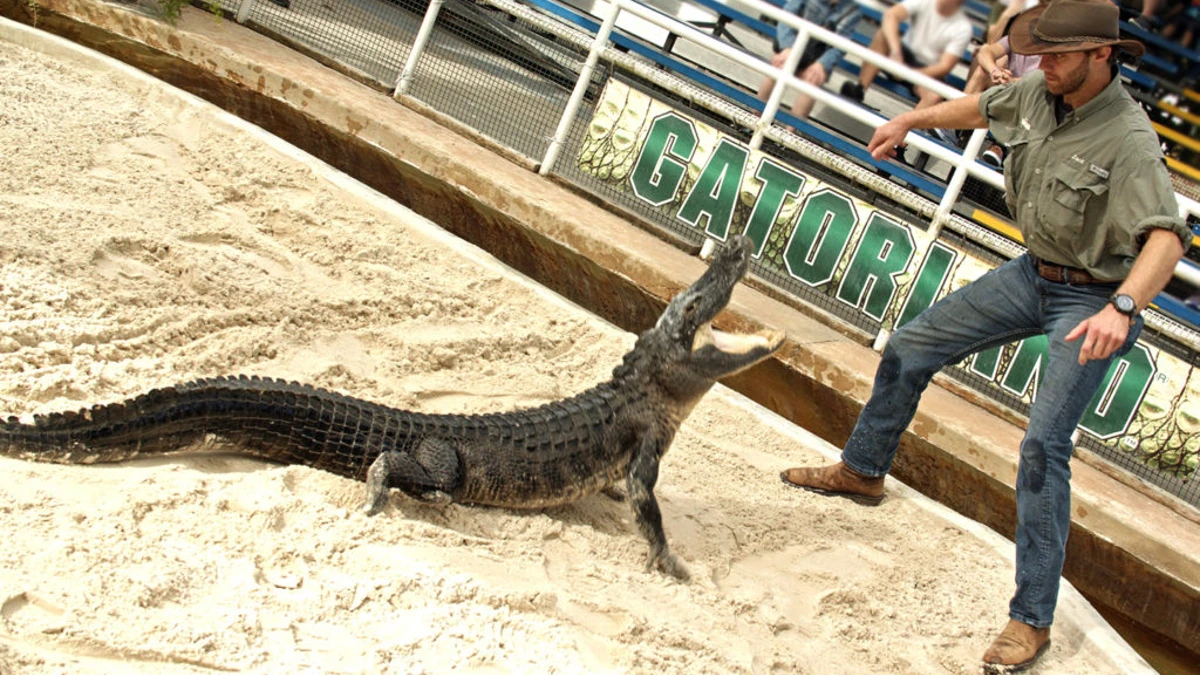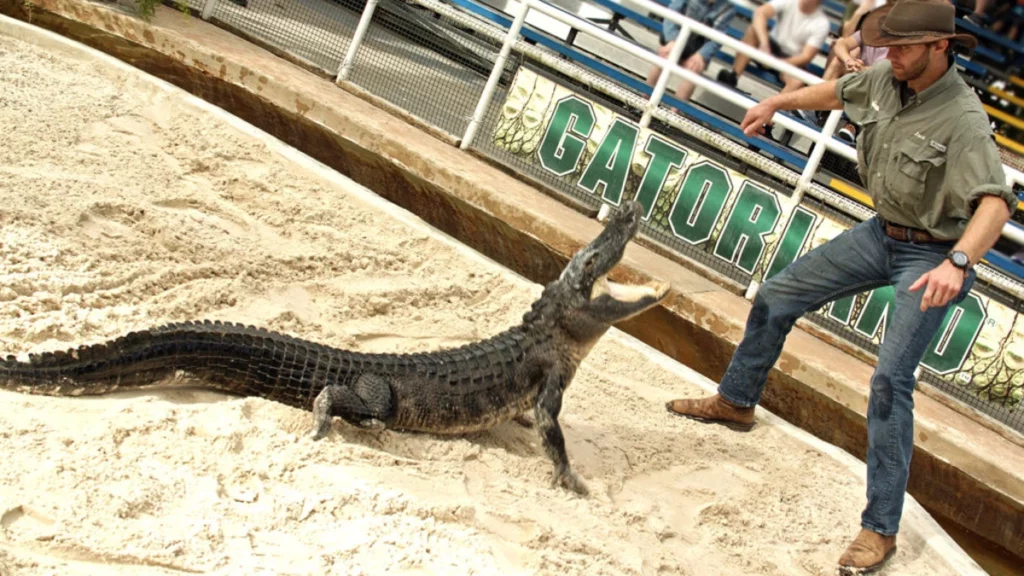 Gatorland Alligator Park in Orlando, Florida, is also known as the 'The Alligator Capital of the World.'
The center of Gatorland Orlando is the Breeding Marsh, a natural Cypress swamp, where most of the alligators live.
At this family attraction, visitors can see alligators and crocodiles of all sizes, from babies, also known as grunts, to the 14-foot monsters.
But Gatorland is more than just a zoo with lots of alligators – it also has a free-flight aviary, a petting zoo, animal shows, thrilling Screaming Gator Zip Line, and the new Stomping Gator Off-Road Adventure.
Sea Life Orlando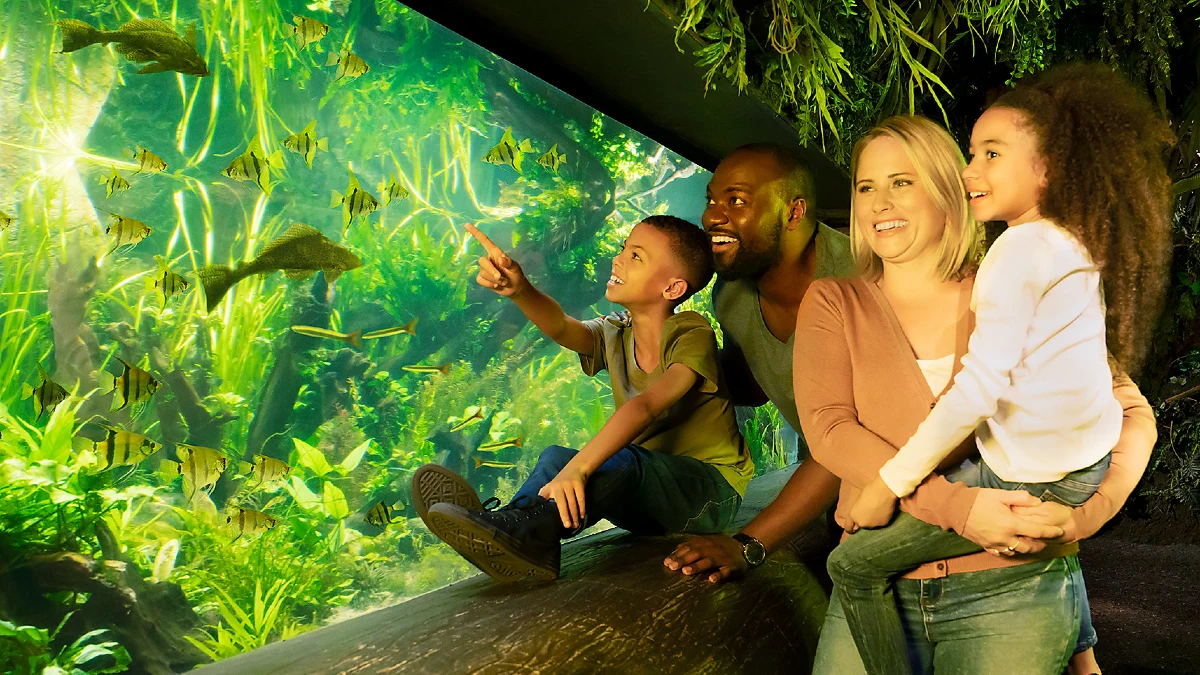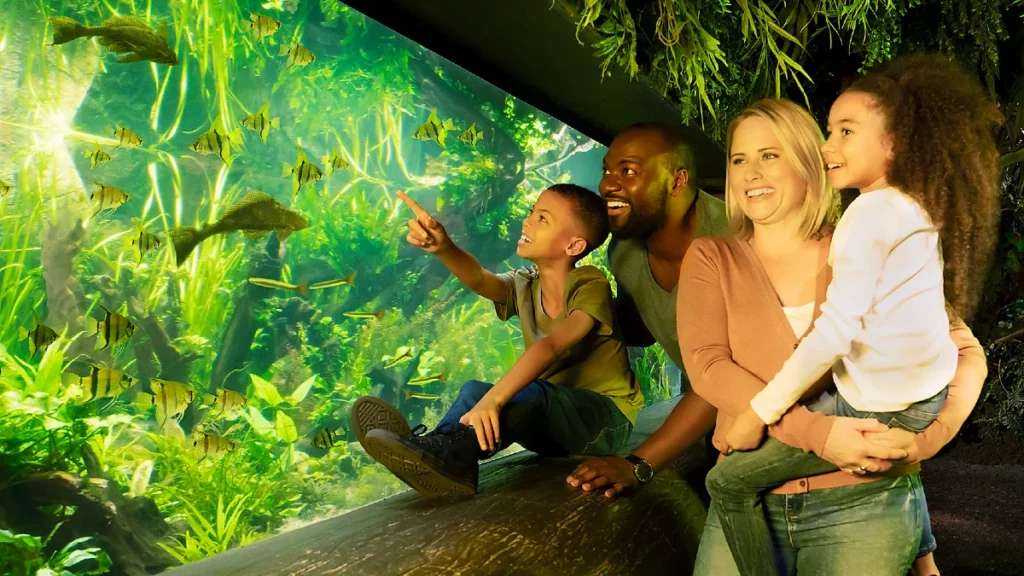 Sea Life Orlando is a fascinating underwater world where visitors get unique and exciting insights into the beautiful world of the seas.
Guests discover over 5000 fascinating creatures in numerous natural freshwater and saltwater pools.
Kids and adults love coming face-to-face with fascinating sea animals in the glass tunnel.
The stars of this attraction are sharks, rays, and octopuses.
Fun Spot America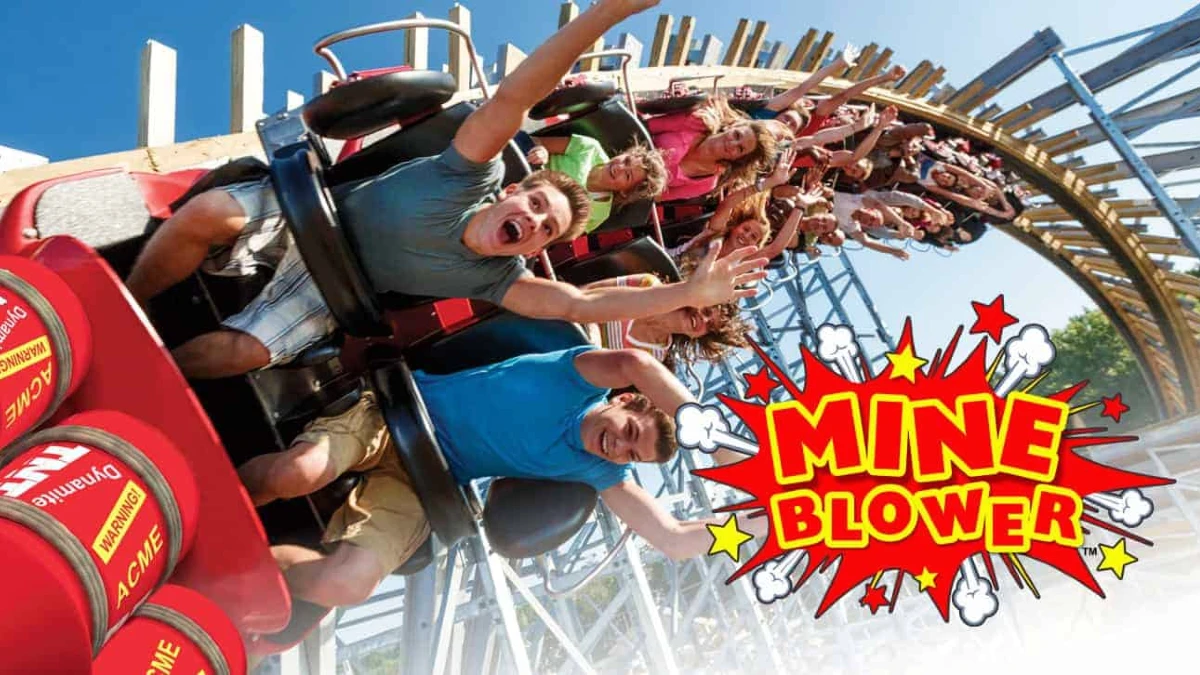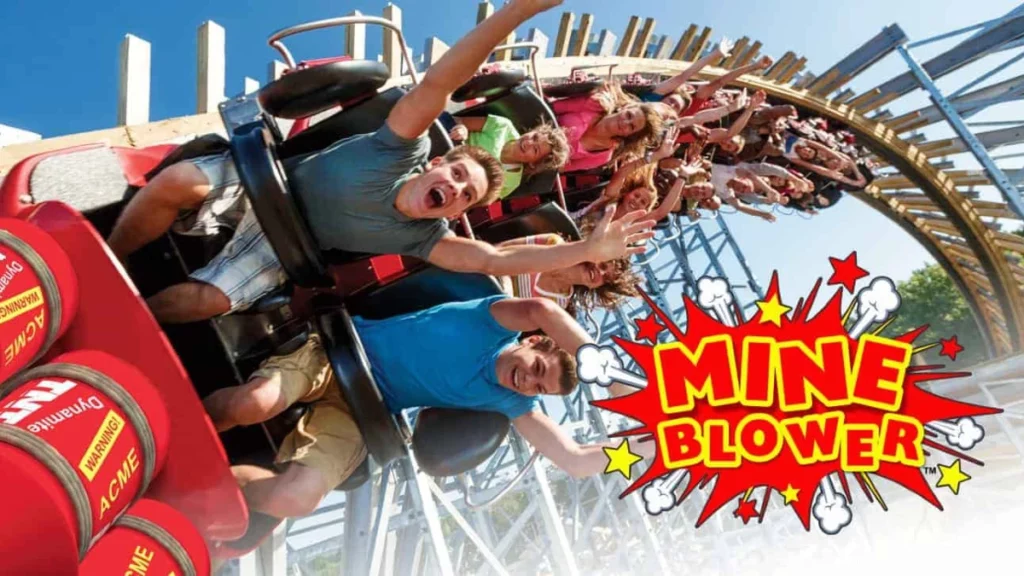 Fun Spot America is one of Central Florida's finest theme parks, with 27 fantastic rides to entertain the whole family.
It is home to White Lightning, the only wooden coaster in Orlando.
For extreme thrill seekers, Fun Spot America in Orlando has one of the tallest SkyCoasters in the world.
The theme park also has Gator Spot – a joint venture between Gatorland and Fun Spot America, where guests can see more than 100 gators.
iFly Orlando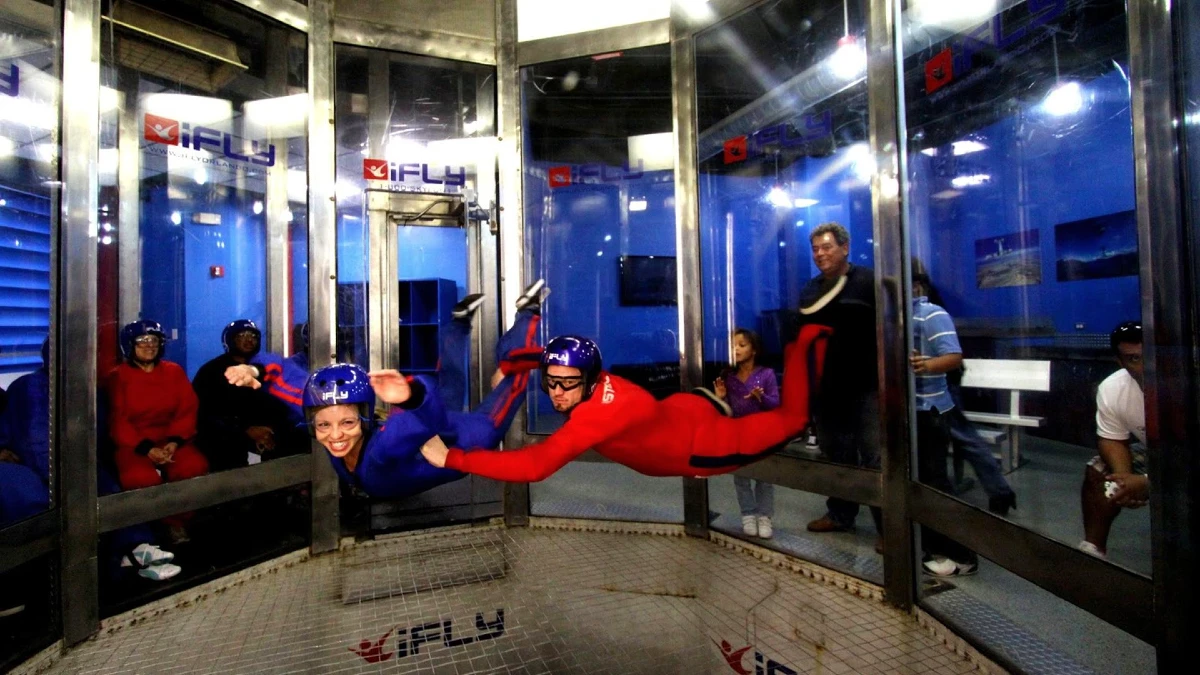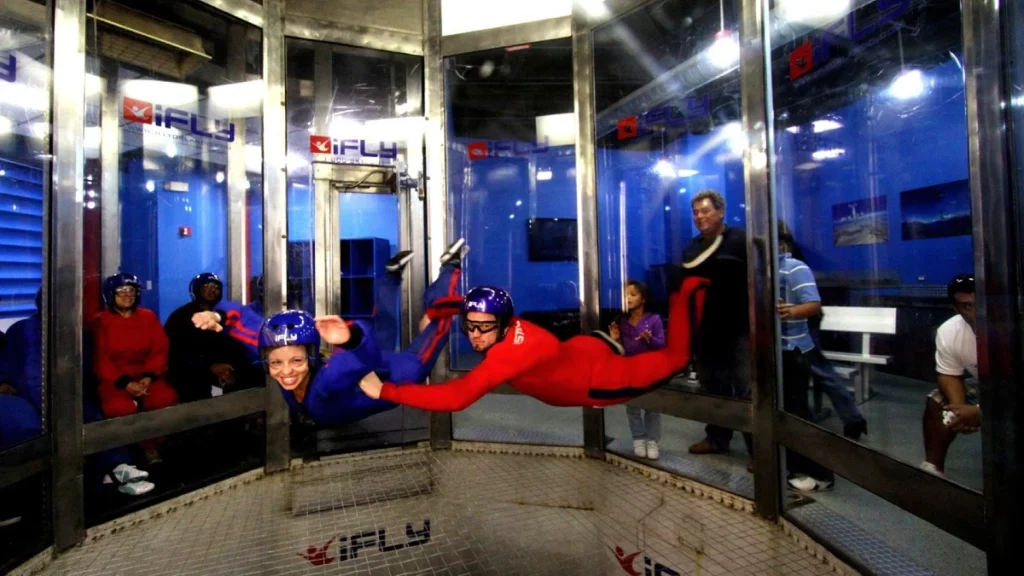 At iFLY Orlanda, experience the thrill of skydiving without the worry or cost of leaping out of a plane.
Your instructor follows you into a vertical wind tunnel with speeds of up to 175 mph (282 kph) after private instruction.
This indoor skydiving simulator is popular entertainment for visitors and locals in the Orlando area, with various time slots and year-round hours.
After your indoor skydiving session, you will get a personalized flying certificate.
Island H2O Water Park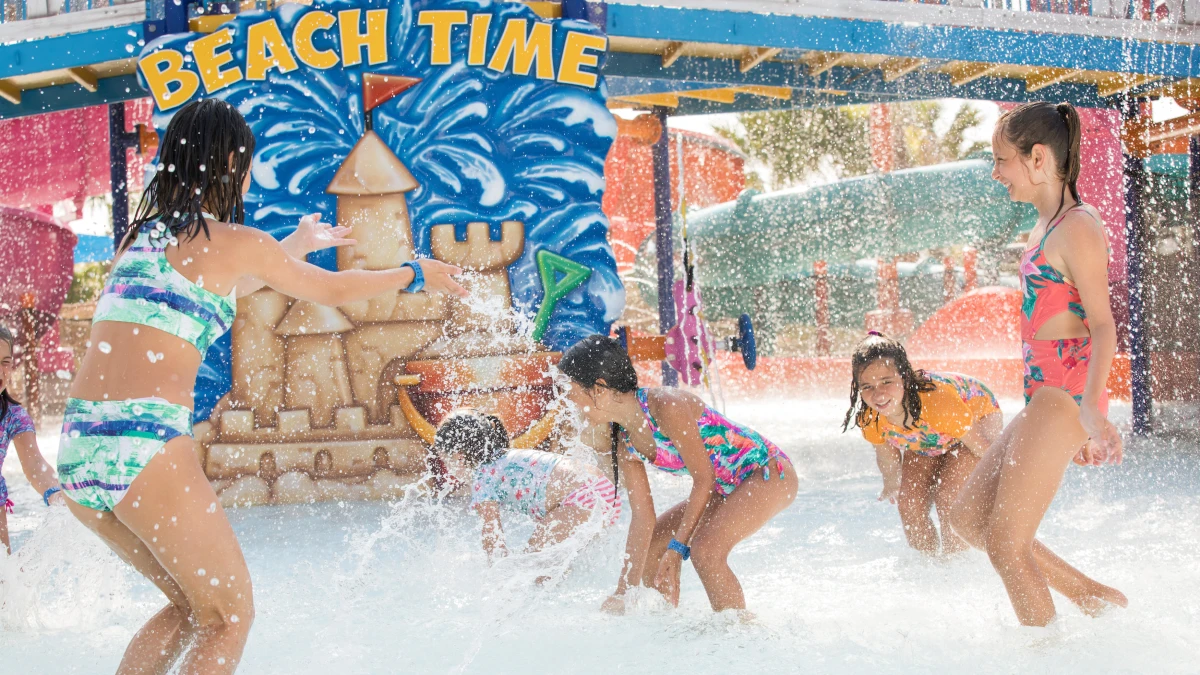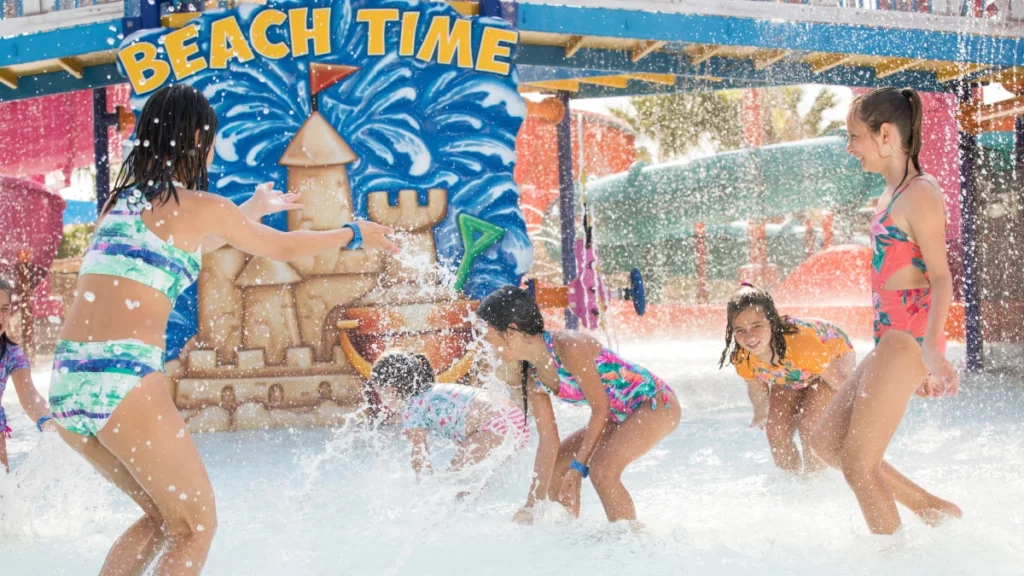 Island H2O Water Park is one of the most immersive and technologically advanced water parks globally.
Since it is themed around Social Media with rides such as Hashtag Heights, Profile Plunge, Follow Me Falls, Reply Racers, etc., it is an excellent option for families with tweens and teens.
Streaming and posting your experience is part of the fun at this water park, also known as Island H2O Live!
Tree Trek Adventure Park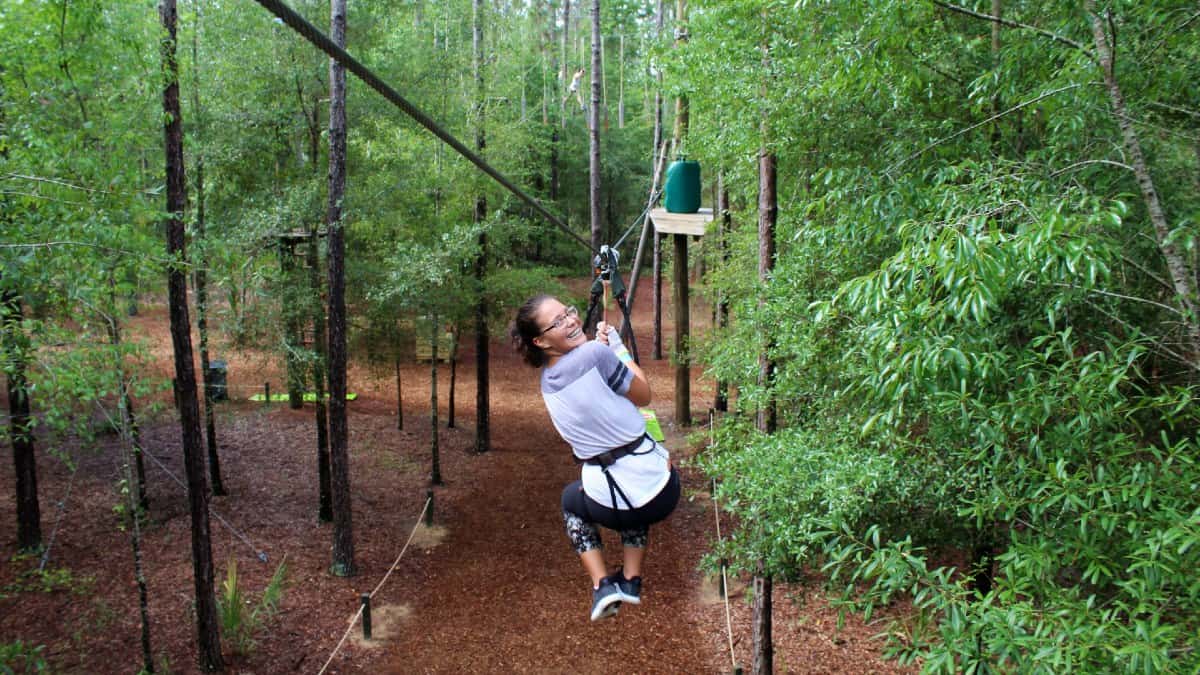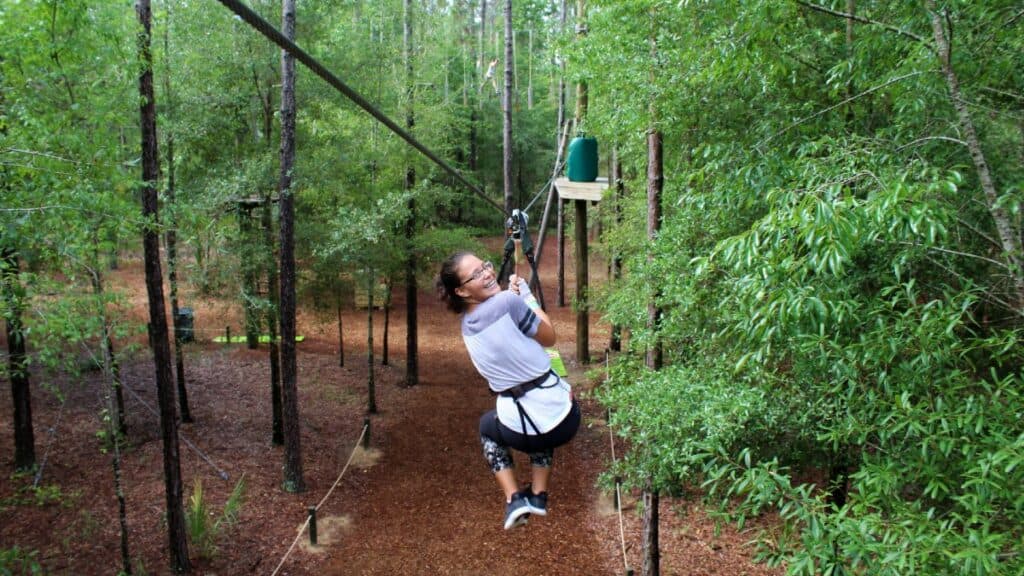 Orlando Tree Trek Adventure Park is a complete adventure destination, not just a zip line.
You can climb on treetop courses of varying difficulties and soar with Tarzan swings, nets, ropes, trapeze, etc.
The challenging courses take you higher into the forest canopy, reaching the maximum height of 15 meters (50 feet) into the pine tree forest.
The climax of the experience is the 130 meters (425 feet) long plunging zip line, an adrenalin rush you are sure to remember forever.
Madame Tussauds Orlando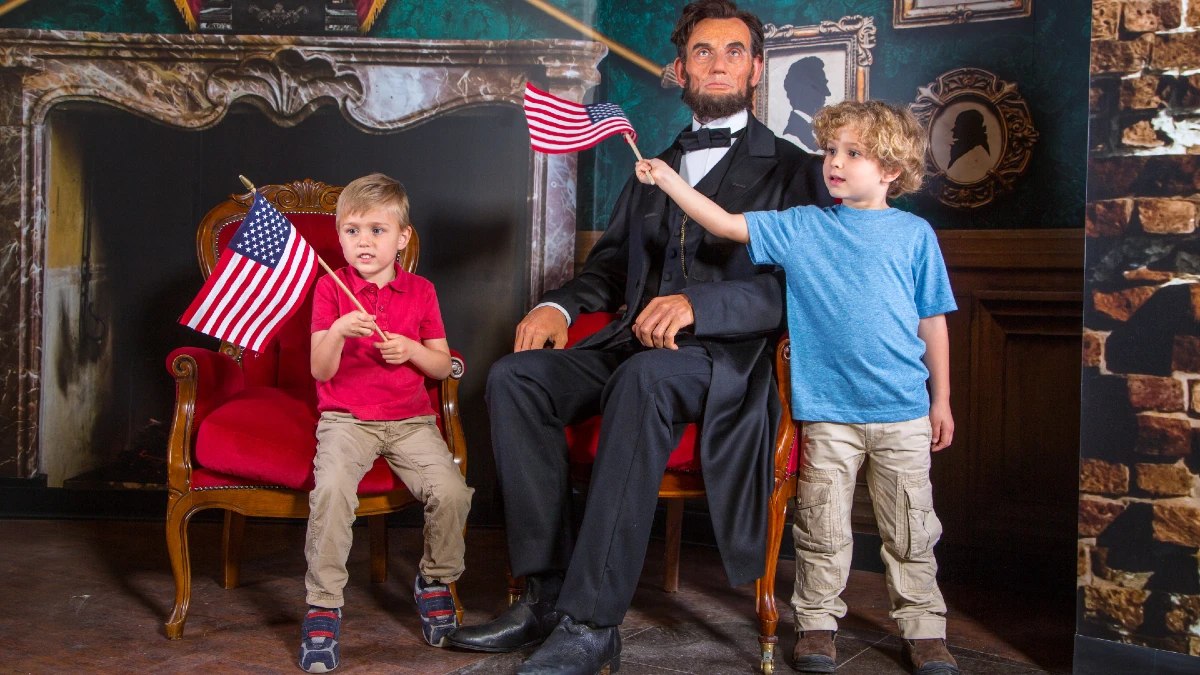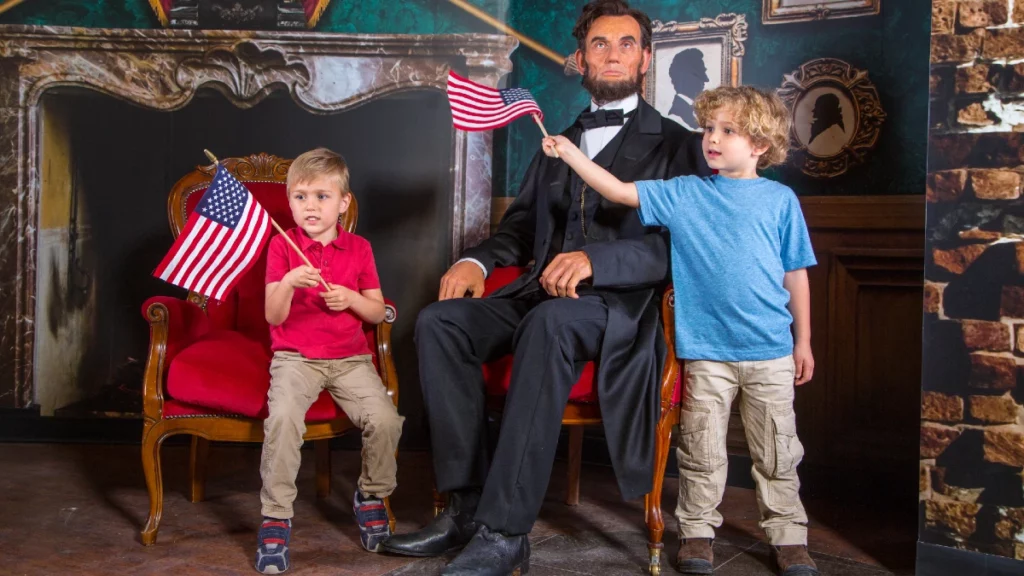 Madame Tussauds Orlando invites you to a surreal experience where you can pose with real-life-like wax sculptures of your favorite movie stars, historical figures, and much more.
Ariana Grande, Beyonce, Michael Jackson, or historical figures like Abraham Lincoln, you're in for a treat as you click snaps and selfies with your favorite icons.
The sculptures are carved with utmost perfection – every expression and body style is easily conveyed through the character's portrayal.
Helicopter tour over Orlando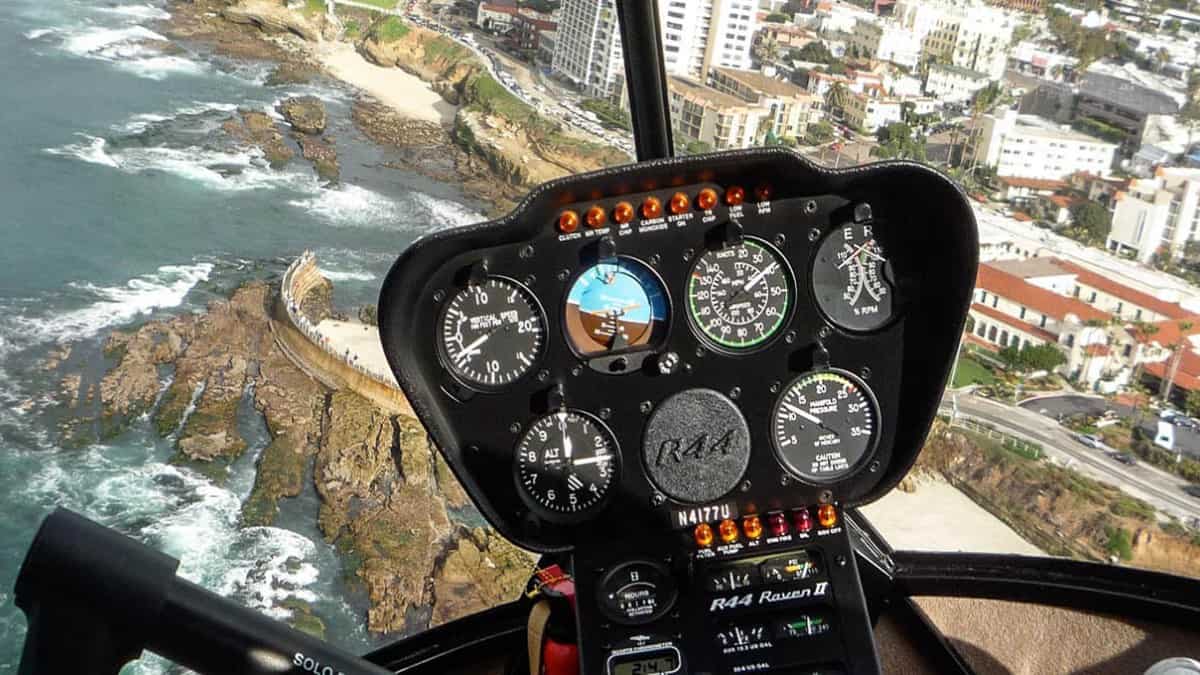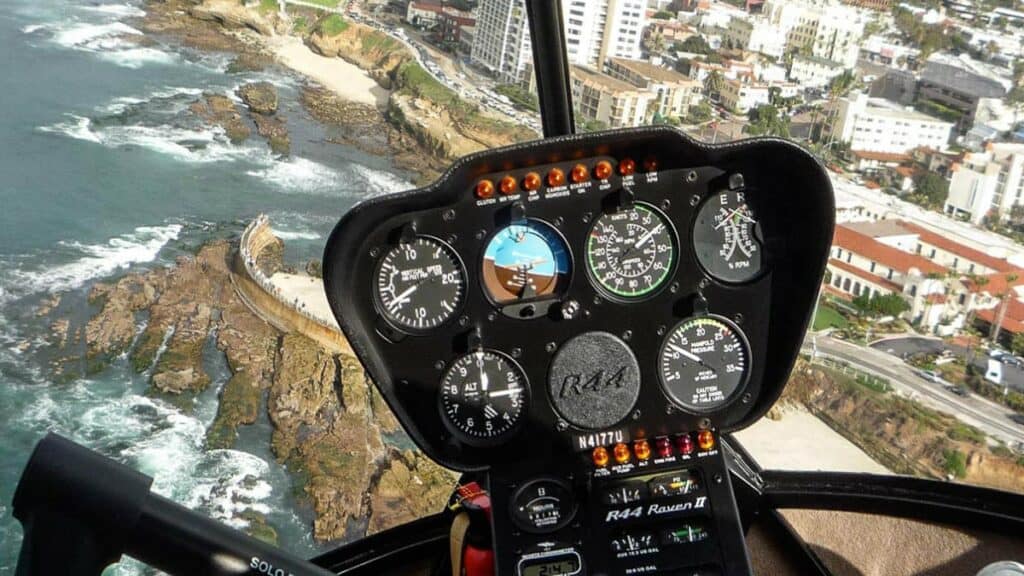 There are many ways to explore Orlando – by walk, car, bus, etc., but a helicopter tour over Orlando is the best way to see the City of Theme Parks.
Tourists can take off during the daytime or after dark and enjoy the fascinating views the aerial tour offers.
Tourists are equally split on what is better – a daytime or a nighttime helicopter tour of Orlando.
Titanic Orlando
Titanic, The Artifact Exhibition takes you back in time to April 1912, when Titanic set sail.
Titanic Museum in Orlando features more than 300 artifacts and historical items as well as full-scale room recreations.
The exhibition includes the second largest piece of Titanic ever recovered – a three-ton section of the original ship's hull, interestingly named the 'Little Big Piece.'
Andretti Indoor Karting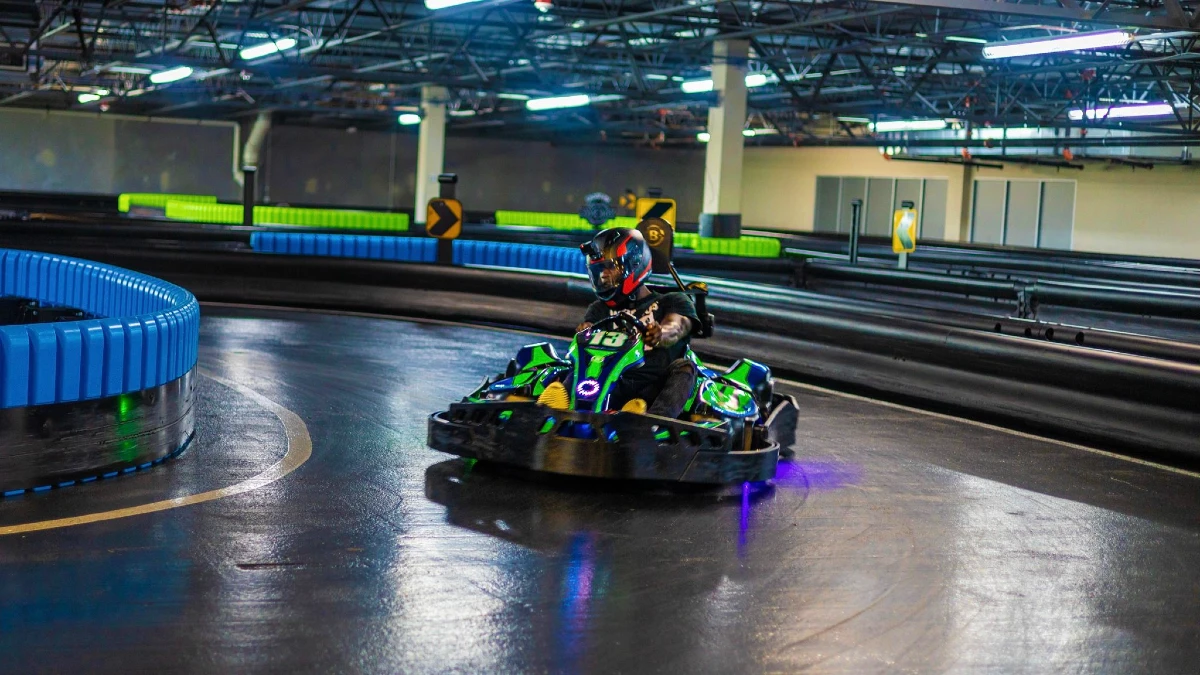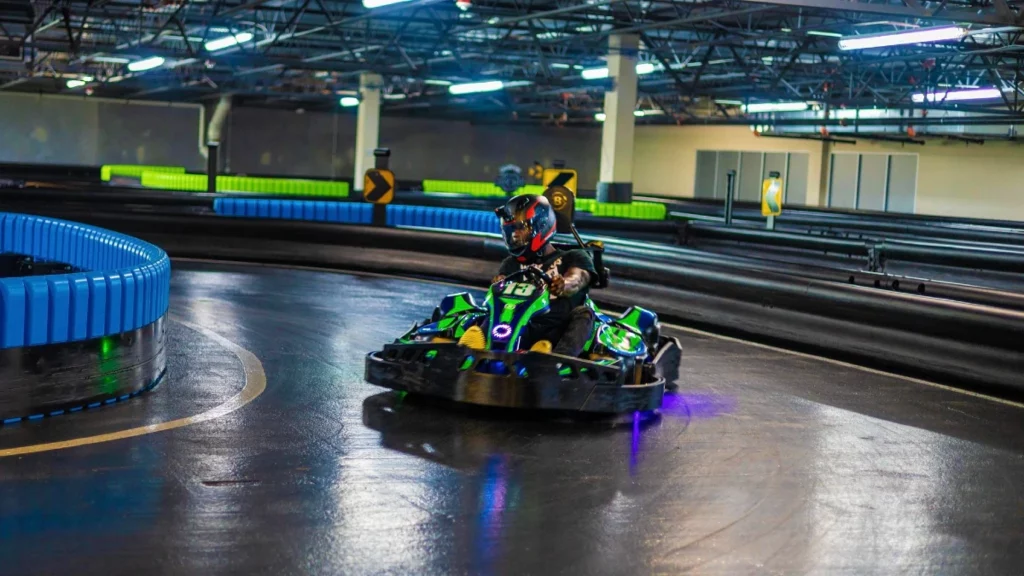 At Andretti Indoor Karting & Games, visitors can experience the adrenaline rush of racing electric go-kart races around hairpin turns, up and down elevation changes, and long straightaways.
Most visitors reach the 150,000 sq ft entertainment destination in Orlando for go-karting, but Andretti also offers 20+ arcade games, a ropes course, VR racing simulators, a two-level laser tag arena, and twelve bowling lanes.
Andretti Indoor Karting has three unique racing tracks and four races suitable for visitors of different age groups.
Chocolate Kingdom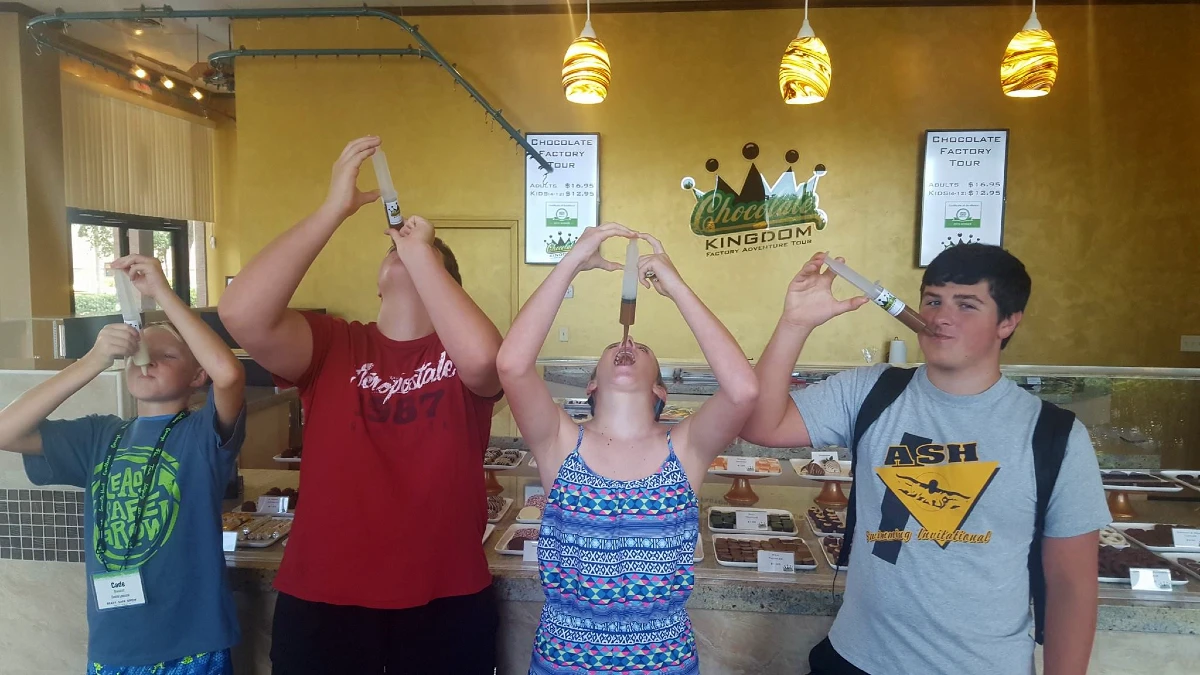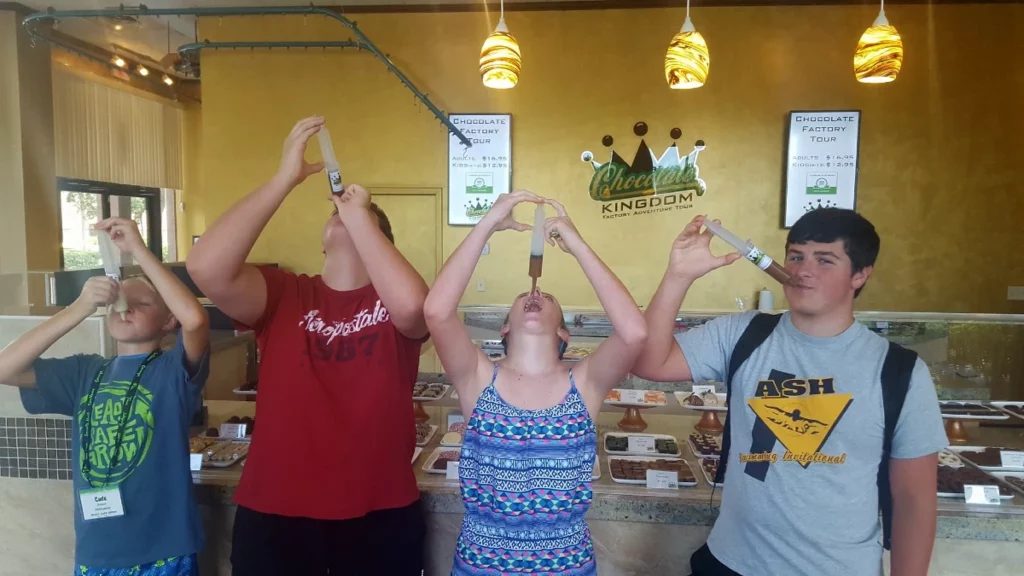 At the Chocolate Kingdom in Orlando, visitors learn how chocolate transforms from the bean into a creamy, dreamy chocolate bar.
It is a unique chocolate experience and will amaze chocoholics of all ages.
The Chocolate Kingdom Factory Adventure Tour is an interactive journey led by a Chocolate Tour Guide who joins forces with a handsome Prince and his Dragon sidekick.
Things to do in other cities