Atlanta is the only American city featured in Lonely Planet's 'Best in Travel 2022.
It ranked fourth behind Auckland, Taipei, and Freiburg in Germany.
In Atlanta, tourists and locals can experience a diverse and thriving cultural scene at its many theatres, museums, art galleries, and music halls.
Tourists love exploring the state capital's role in historical events which made the USA the country it is today.
The best time to visit Atlanta is from March to May when the city sees mild weather and concerts and outdoor activities are organized everywhere.
Summers in Atlanta are hot and humid, and room rates are at their highest.
Discover the top tourist attractions in this historic city with our list of the things to do in Atlanta.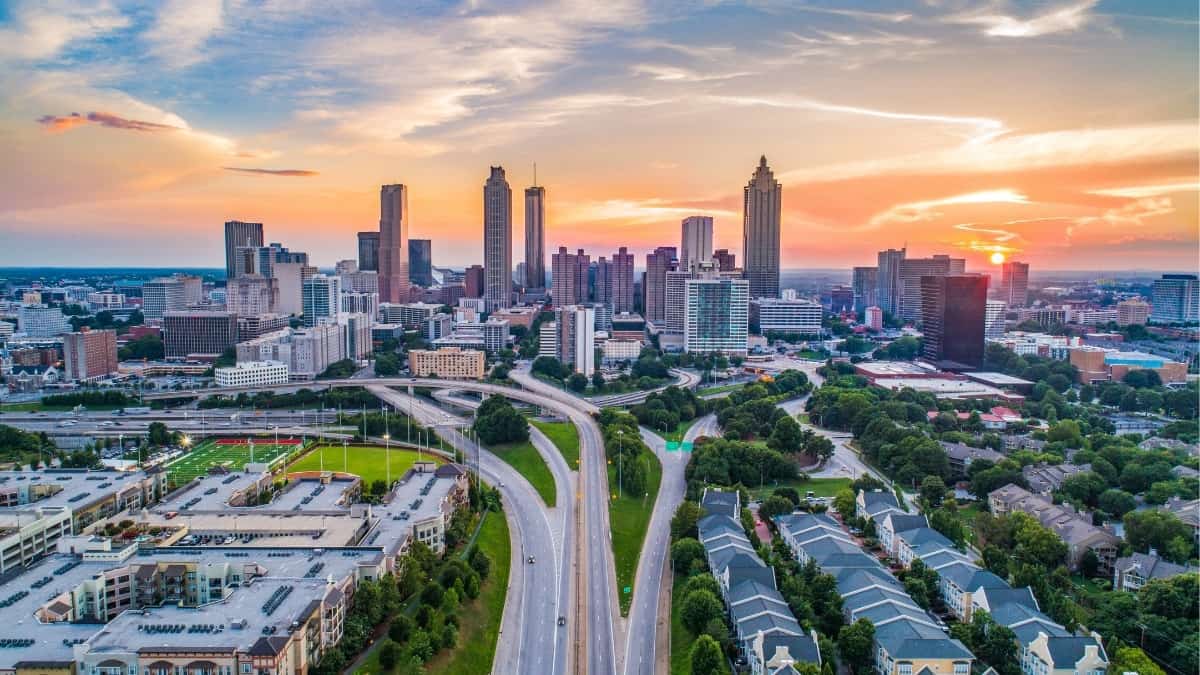 Georgia Aquarium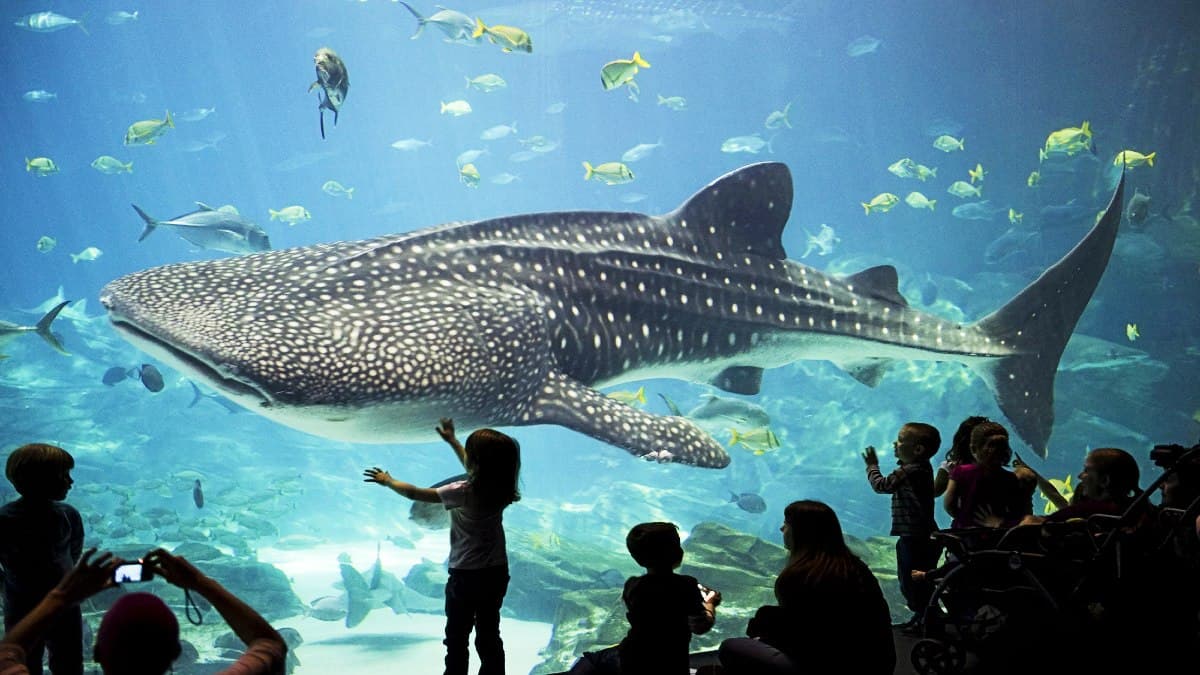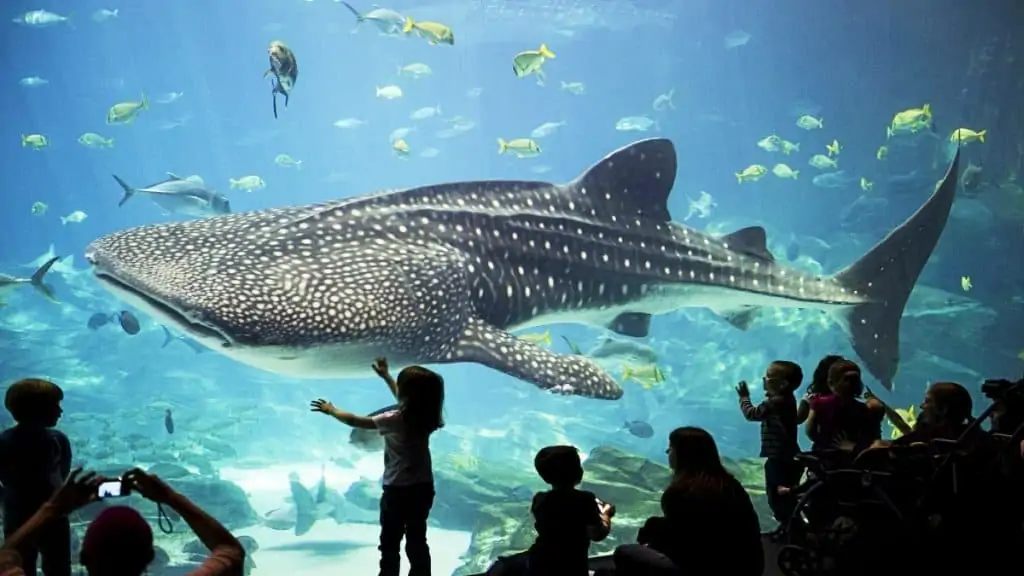 Georgia Aquarium in Atlanta is the largest aquarium in the world and is home to more than 100,000 sea creatures.
It has seven permanent galleries exhibiting amazing aquatic animals, such as Beluga Whales, Whale Sharks, Manta Rays, Penguins, Sea Otters, Dolphins, Sea Lions, etc.
Georgia Aquarium is the only institution outside Asia to house Whale Sharks and gets more than 2.5 million visitors annually.
World of Coca Cola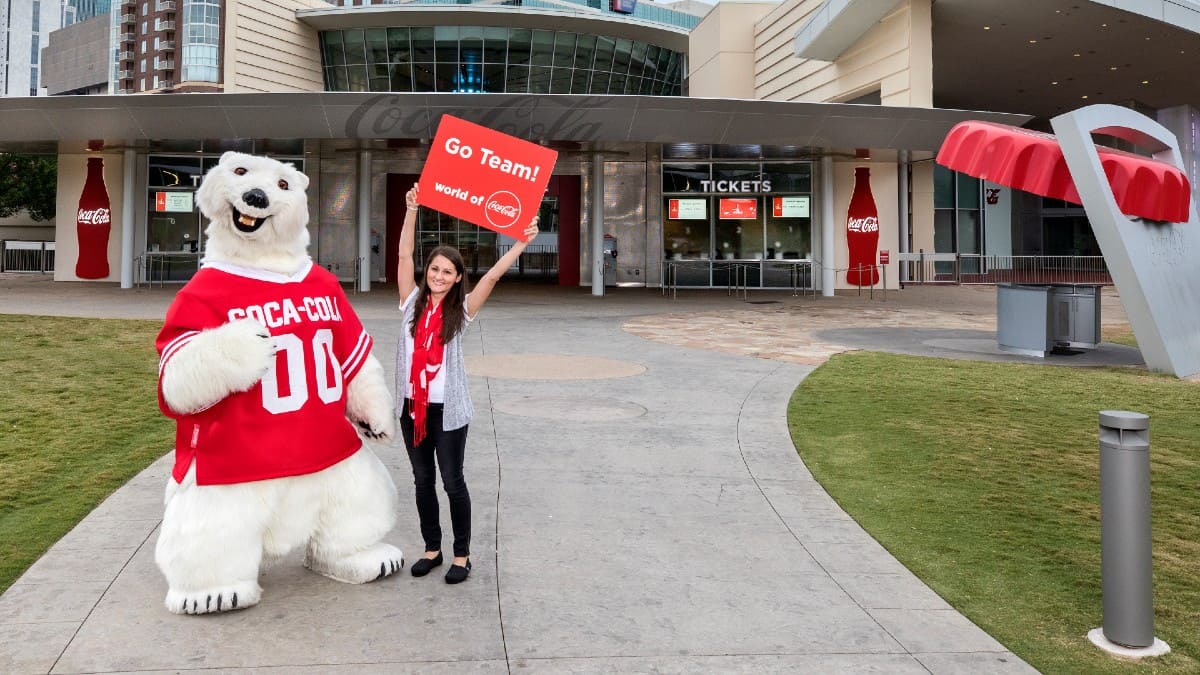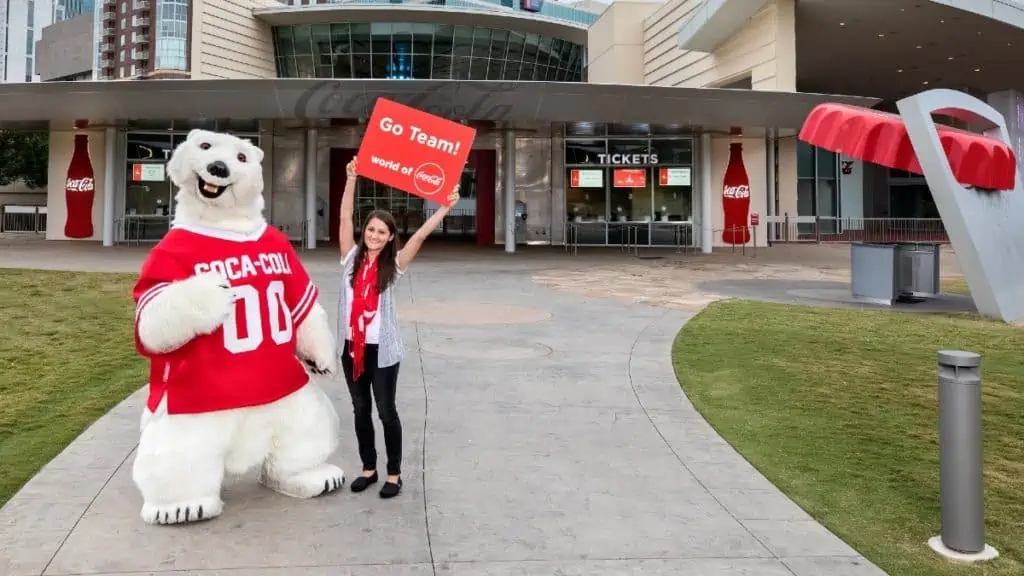 The World of Coca-Cola in Atlanta is Coke's attempt to share the brand's story with Coke-lovers from around the world.
At the World of Coca‑Cola, visitors experience the world's most famous beverage in a dynamic, multimedia attraction and get closer than ever before to the vault that houses its secret formula.
They see thousands of coke artifacts from the last 100 years, witness the bottling process, and taste around 100 Coca-Cola beverages from around the world.
Atlanta Zoo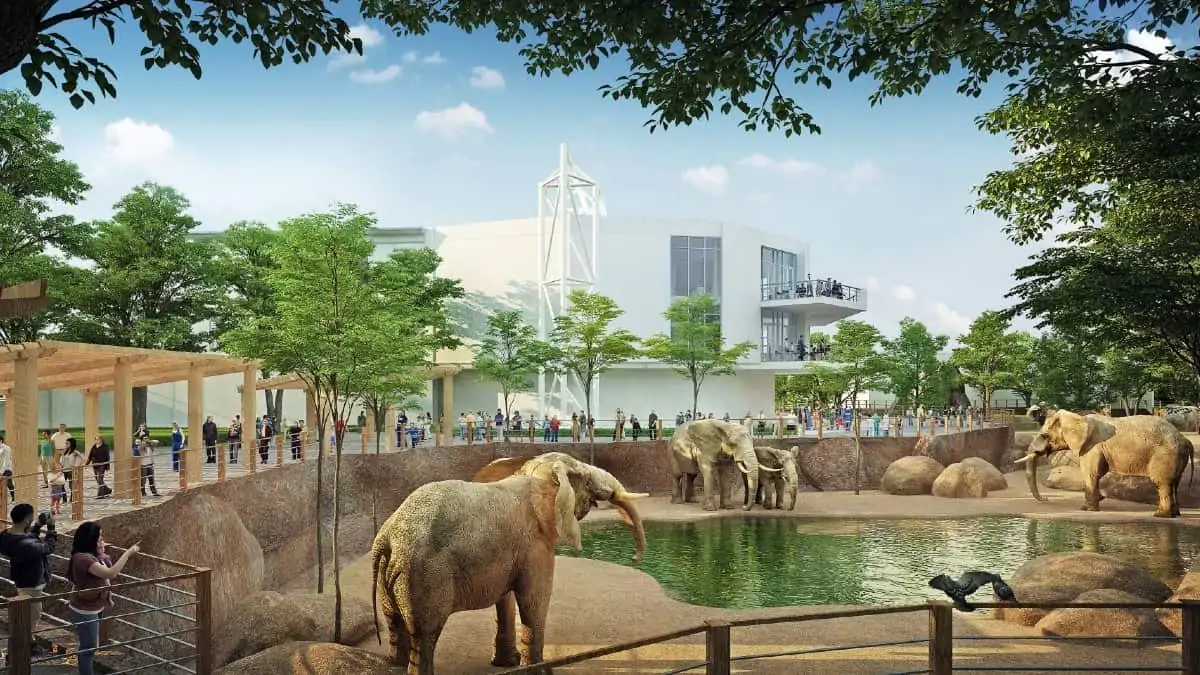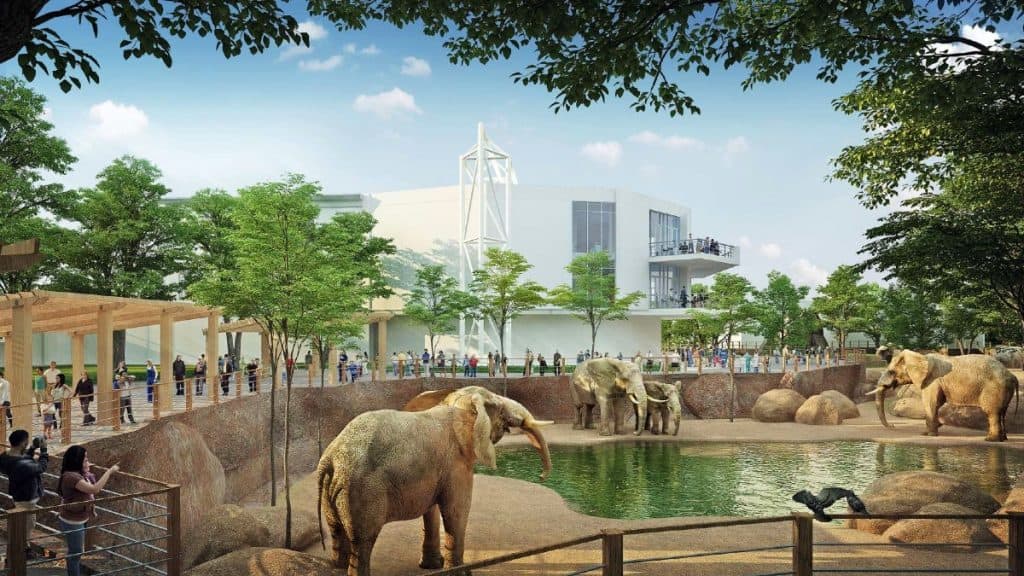 Atlanta Zoo is spread across 40 acres of Grant Park, a historic neighborhood just west of downtown Atlanta.
It houses 1,500 animals of 220 species in natural habitats similar to their environment in the wild.
Atlanta Zoo's highlights include Giant Pandas, including Ya Lun and Xi Lun, a set of twins born in the zoo, one of North America's largest zoological populations of Gorillas, and a global center for the care and study of reptiles and amphibians called 'Scaly Slimy Spectacular.'
This top Atlanta attraction gets more than 1.2 million visitors annually.
Medieval Times Georgia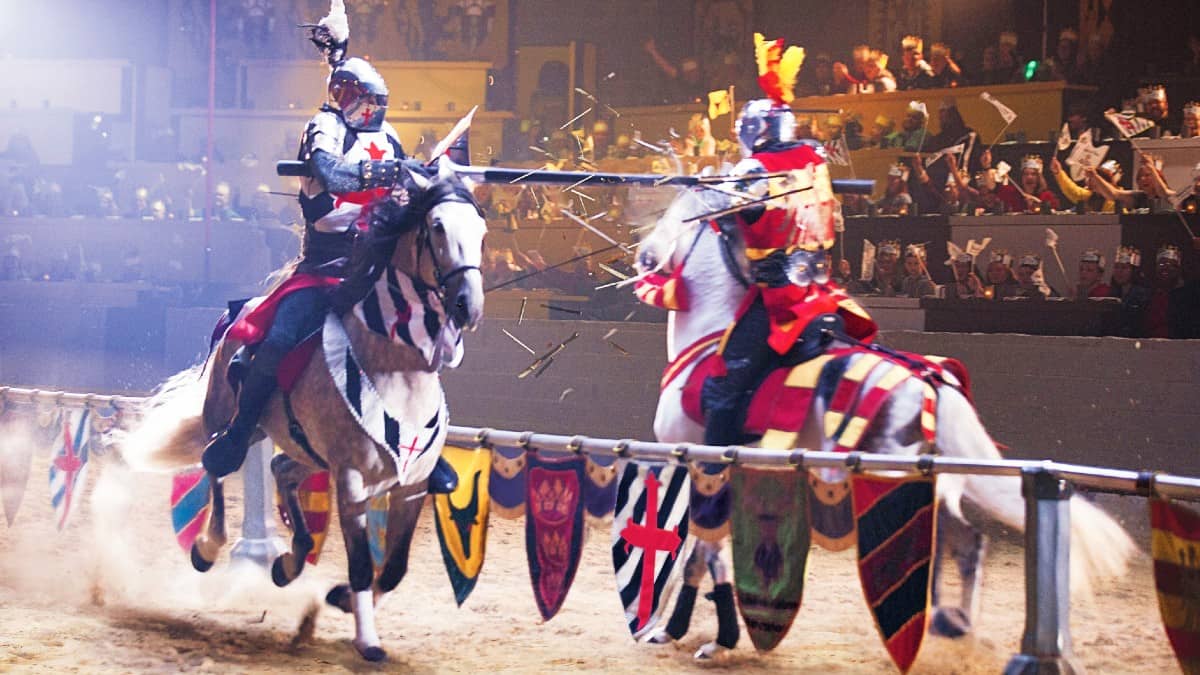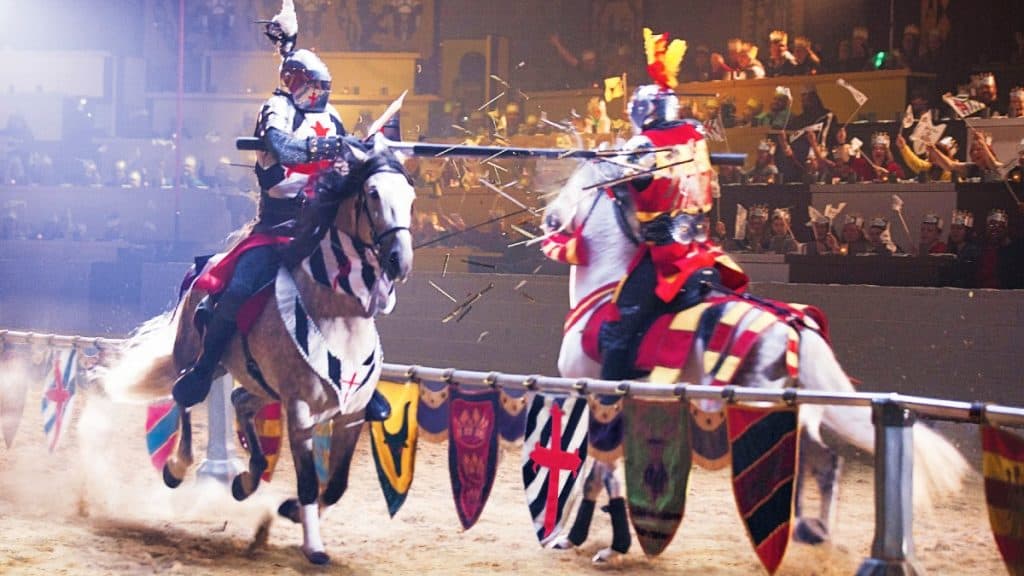 Medieval Times Georgia is an exciting, family-friendly dinner attraction inspired by medieval times, the 11th-century, to be precise.
During the 2-hours, visitors witness authentic swords fights, jousting, and pure Spanish horses as they feast upon a 4-course meal fit for the Royals.
Illuminarium Atlanta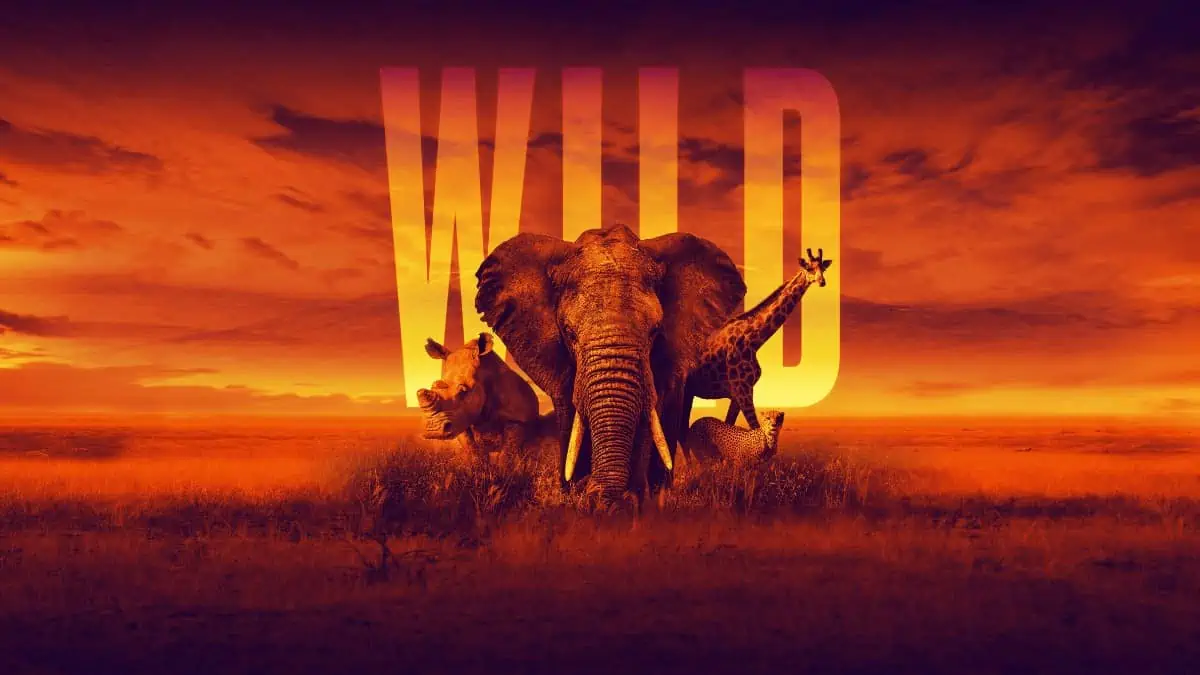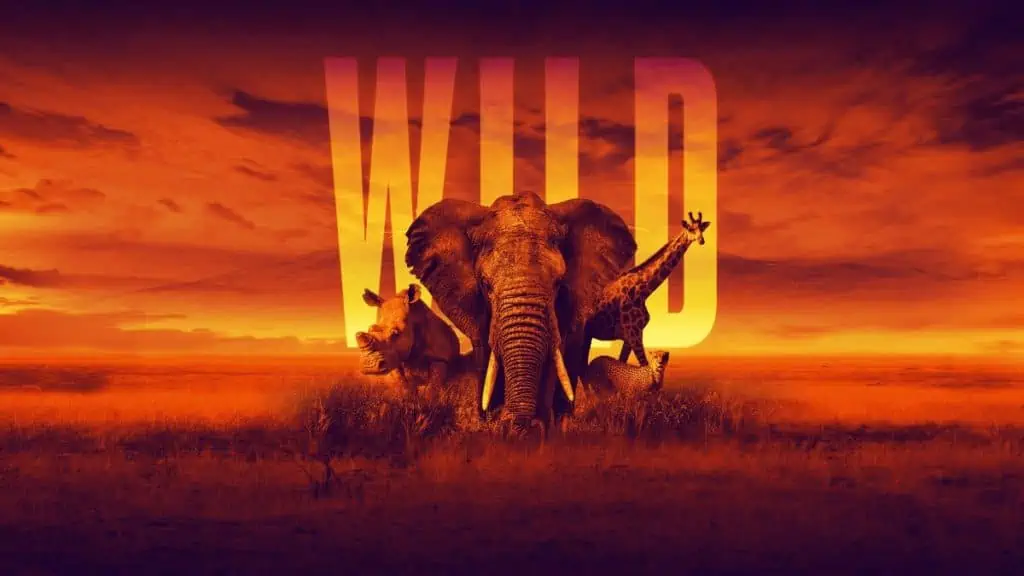 With the unique cinematic experience at Illuminarium Atlanta, you will come face to face with the world's most exotic creatures in their native habitats.
Take in the breathtaking scenery and marvel in the beauty of a star-studded Kenyan sky.
Illuminarium engages all of your senses, immersing you in the world around you.
4K laser projection, 3D audio, in-floor vibration, and even scent bring the spectacular movie experience to life.
Complete your safari with food, beverages, and unique products from Africa, the café, patio, and shops.
Illuminarium reimagines nightlife and immerses you in an ambient, ever-changing bar experience as the sunsets.
iFly Atlanta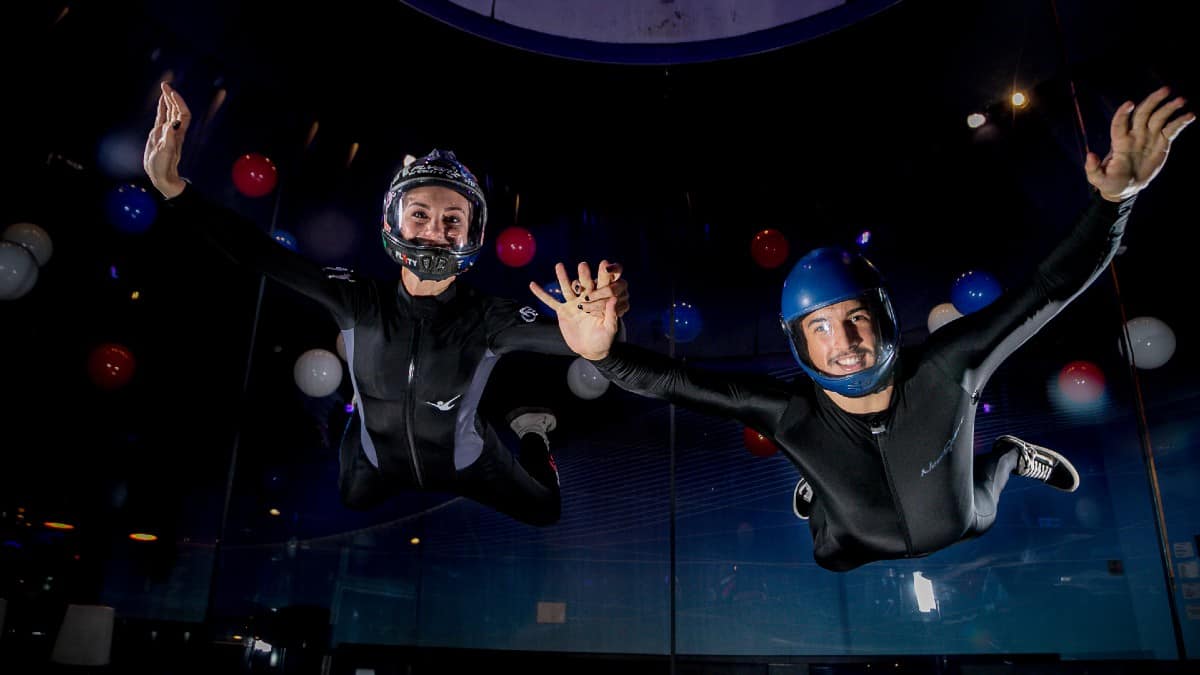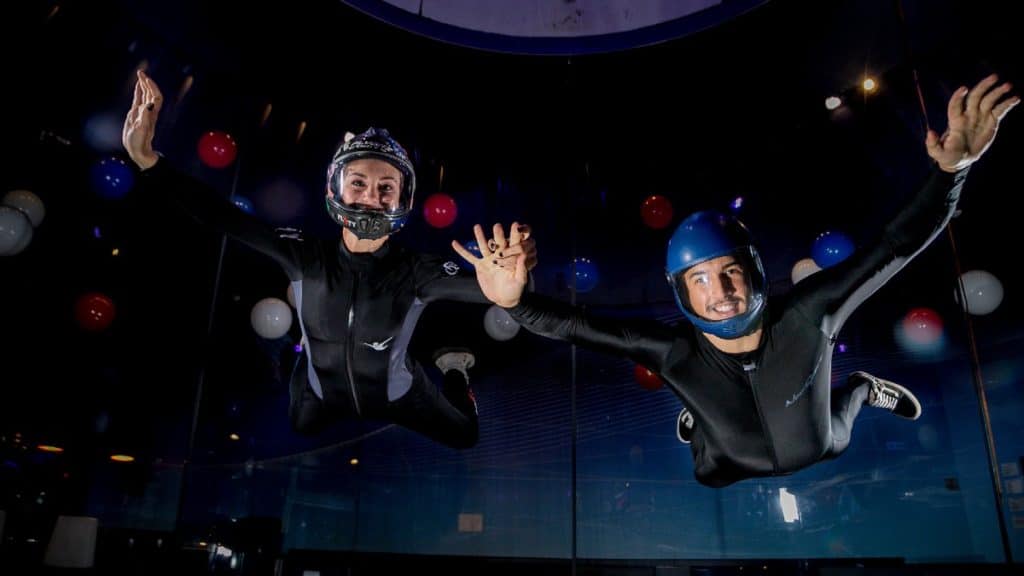 At iFLY Atlanta, experience the thrill of skydiving without the worry or cost of leaping out of a plane.
Your instructor follows you into a vertical wind tunnel with speeds of up to 175 mph (282 kph) after private instruction.
This indoor skydiving simulator is popular entertainment for visitors and locals in the Atlanta area, with various time slots and year-round hours.
College Football Hall of Fame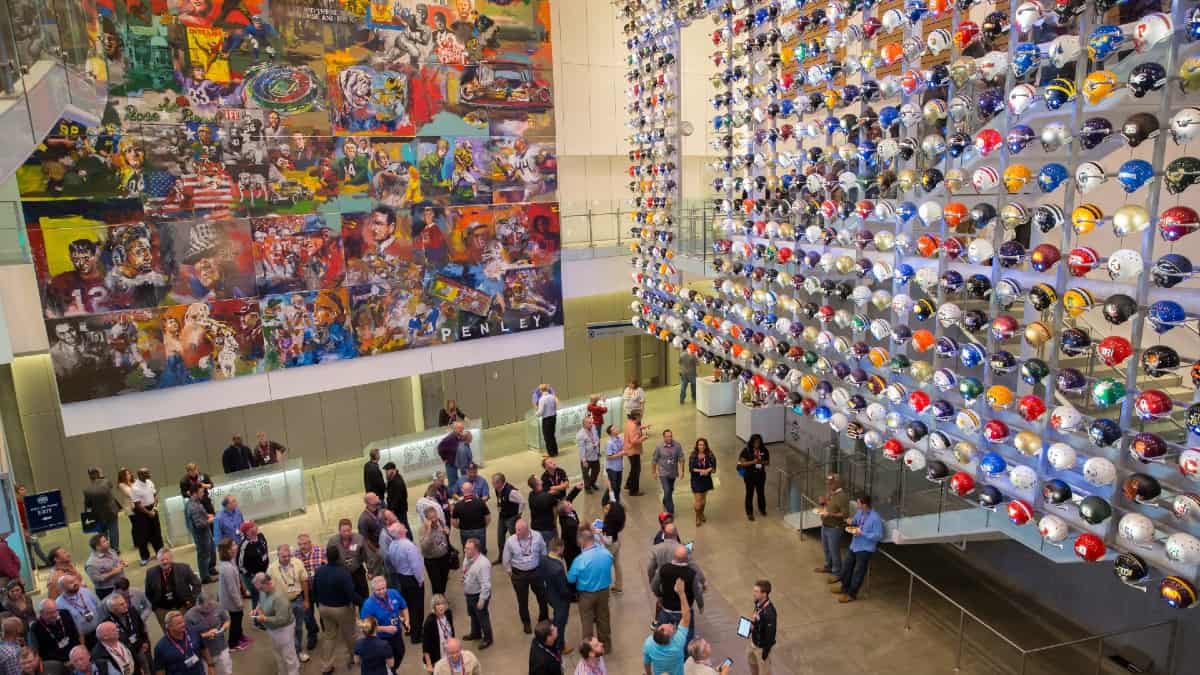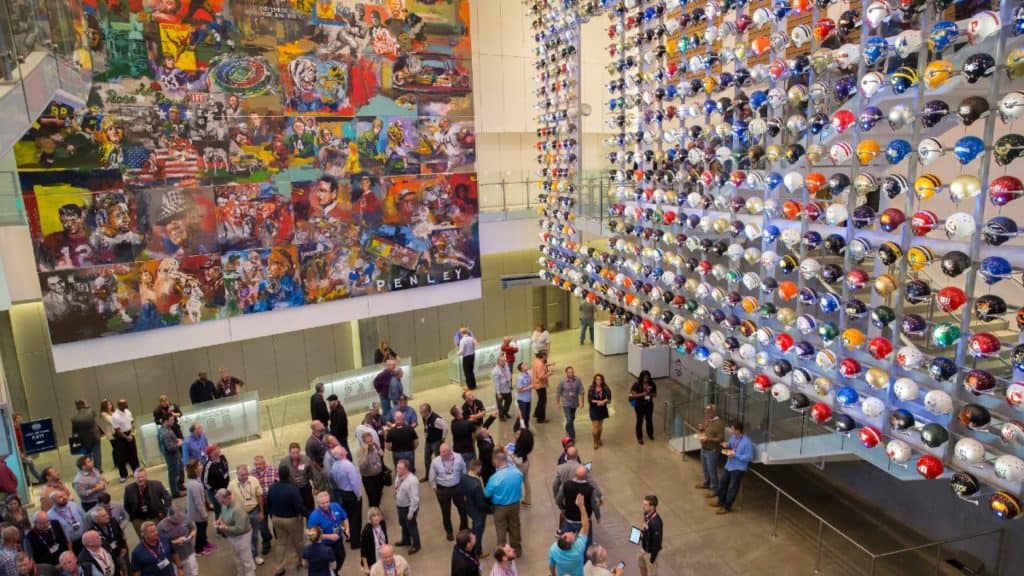 While visiting the College Football Hall of Fame in Atlanta, both die-hard and casual fans can firsthand experience the game's passion.
Tourists discover the best college football players, teams, and coaches spread over 95,000-square-foot of the museum's area.
It is one of the few museums that allow physical activity.
Legoland Discovery Center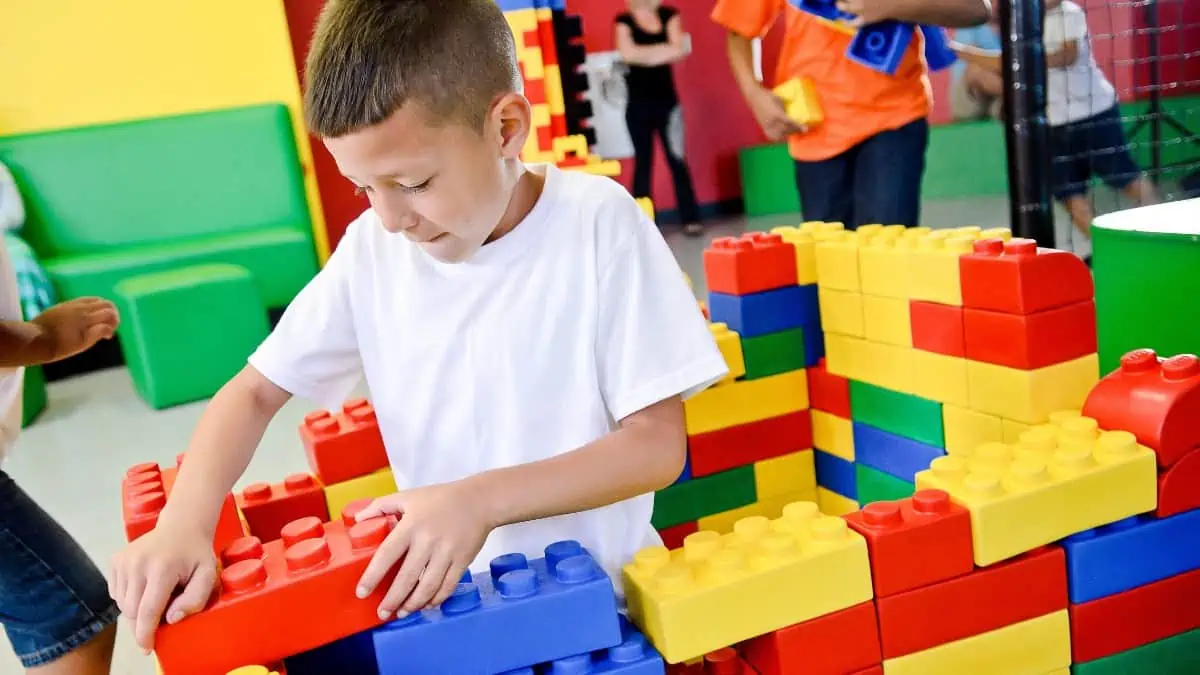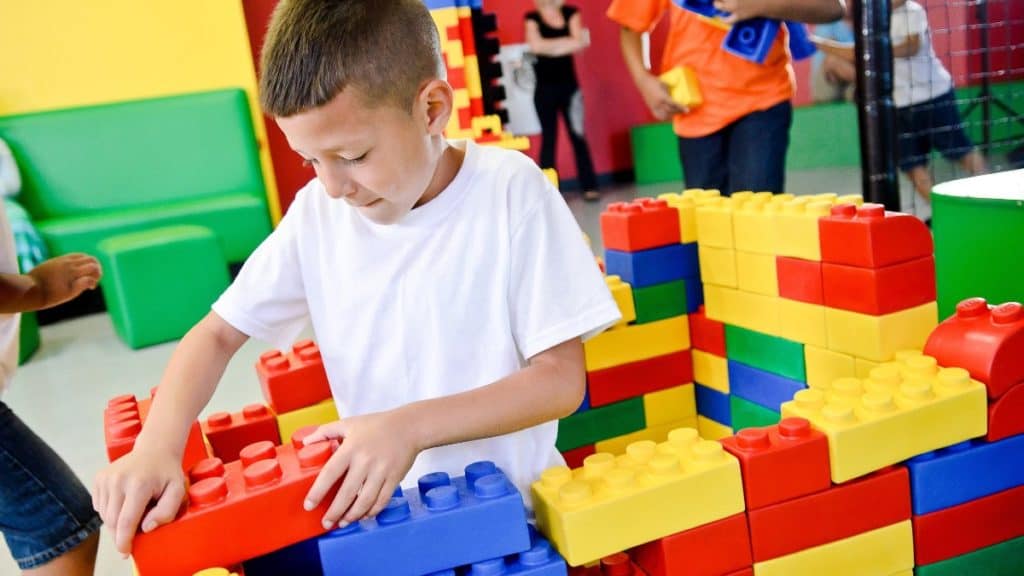 The LEGOLAND® Discovery Center Atlanta offers children and families a colorful, creative, and exciting LEGO® World.
From the majestic to the entertaining, you can experience it all with your LEGO-obsessed family.
Kids and adults love exploring the fantastic indoor LEGO playground with 12 family attractions and activities.
Fun Spot America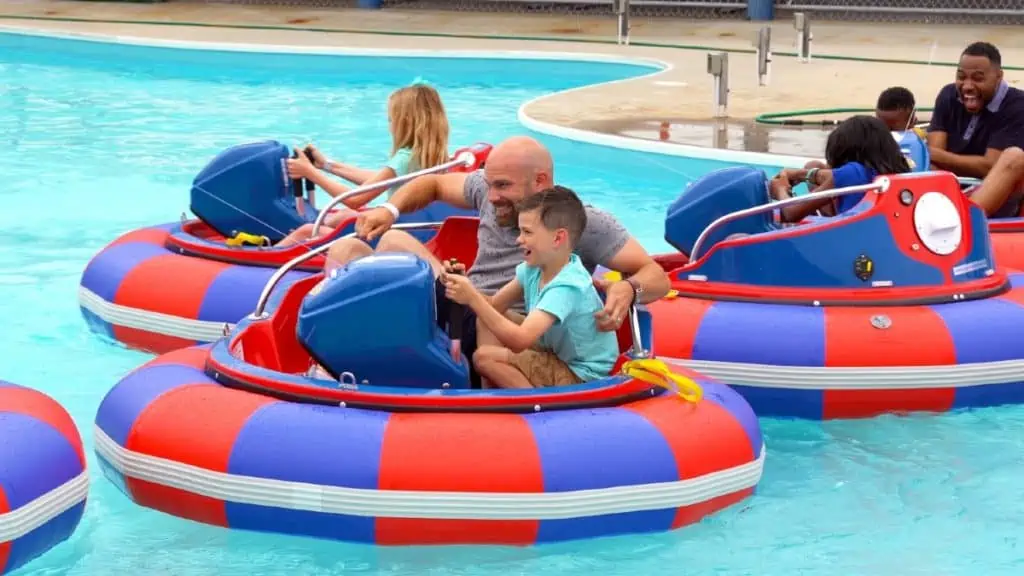 Fun Spot America in Atlanta is a dizzying assortment of heart-pounding roller coasters, adrenaline-pumping thrills, and Georgia's first multi-level go-kart track.
The more than two dozen family activities, thrill rides, three mini-golf courses, and fast-paced go-kart tracks transform the Peach State into the Screech State!
Margaret Mitchell House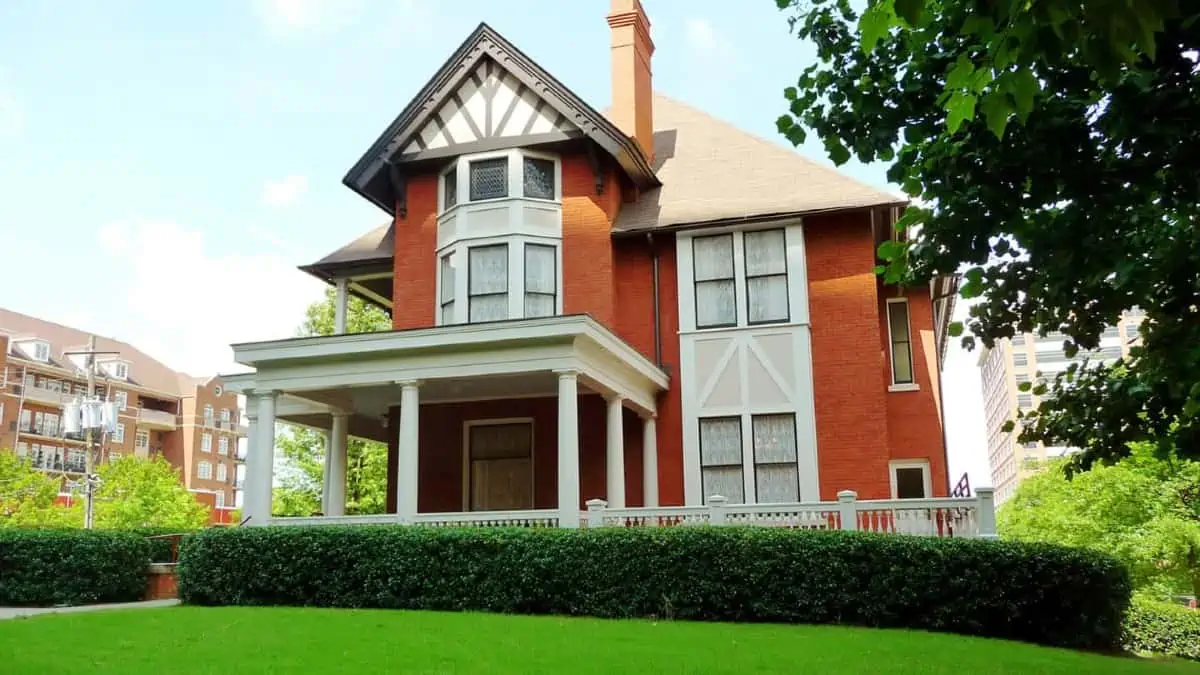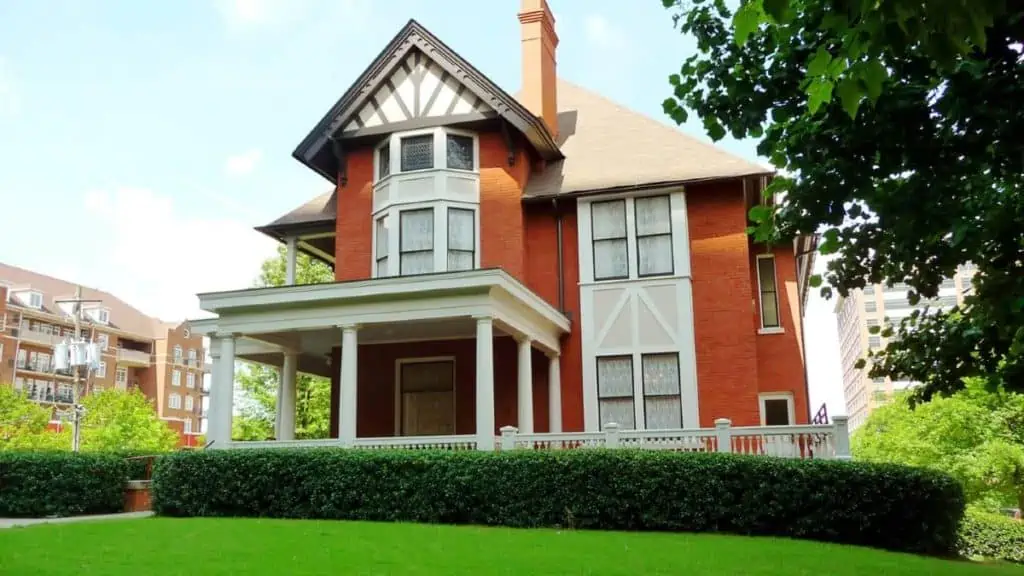 Margaret Mitchell House was where Pulitzer Prize-winning author wrote 'Gone with the Wind.'
A tour of the house and neighboring areas helps understand the history of the Deep South. Besides the house, you also see Inman Park, Oakland Cemetery, Georgian Terrace, Peachtree Street, and Ansley Park.
SeaQuest Stonecrest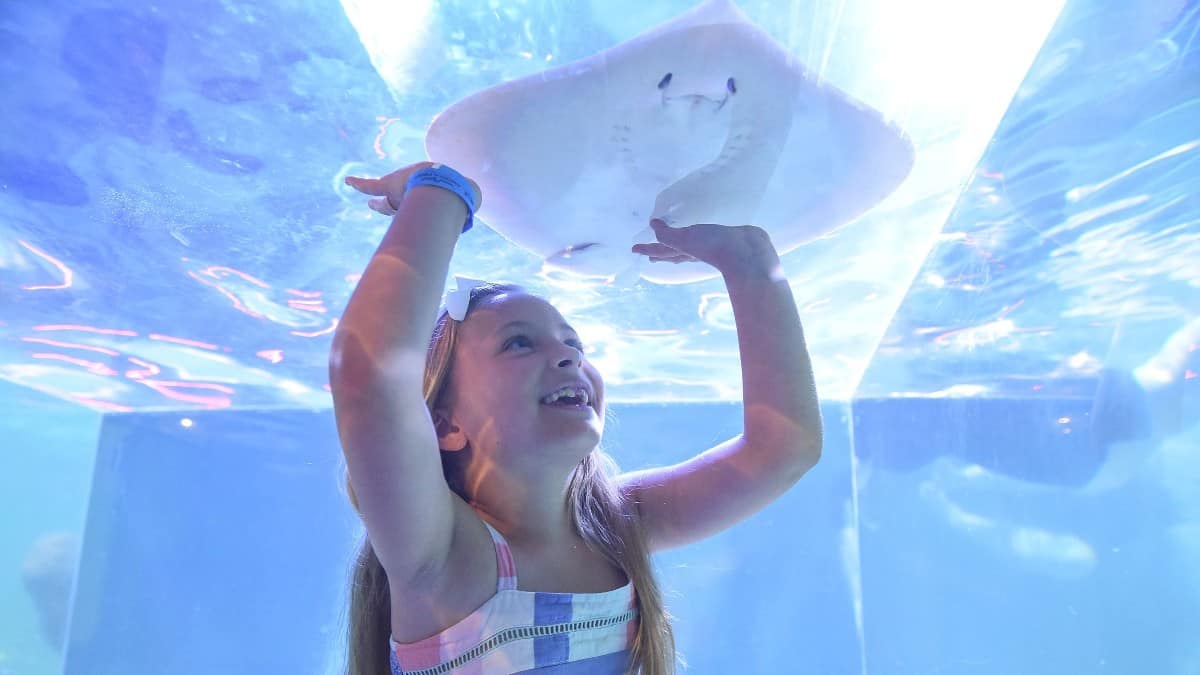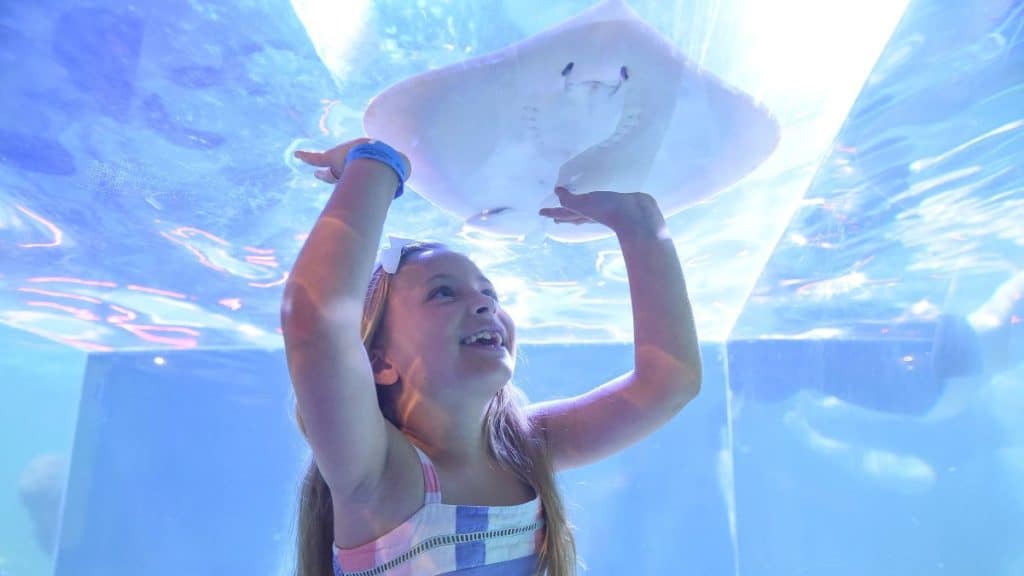 SeaQuest Stonecrest is the ultimate sea and land expedition with over 1,200 animals and 300 different species from five continents.
Guests can hand-feed Flash the Sloth, feel Stormin' Norman's gigantic Sulcata Tortoiseshell, snorkel with Stingrays and Sharks, and take a selfie with Marina the Mermaid, among other activities.
You will explore unique themed aquatic ecosystems such as the Amazon Rainforest, Caribbean, Mayan Jungle, and Pirate Island.
Food tour in Atlanta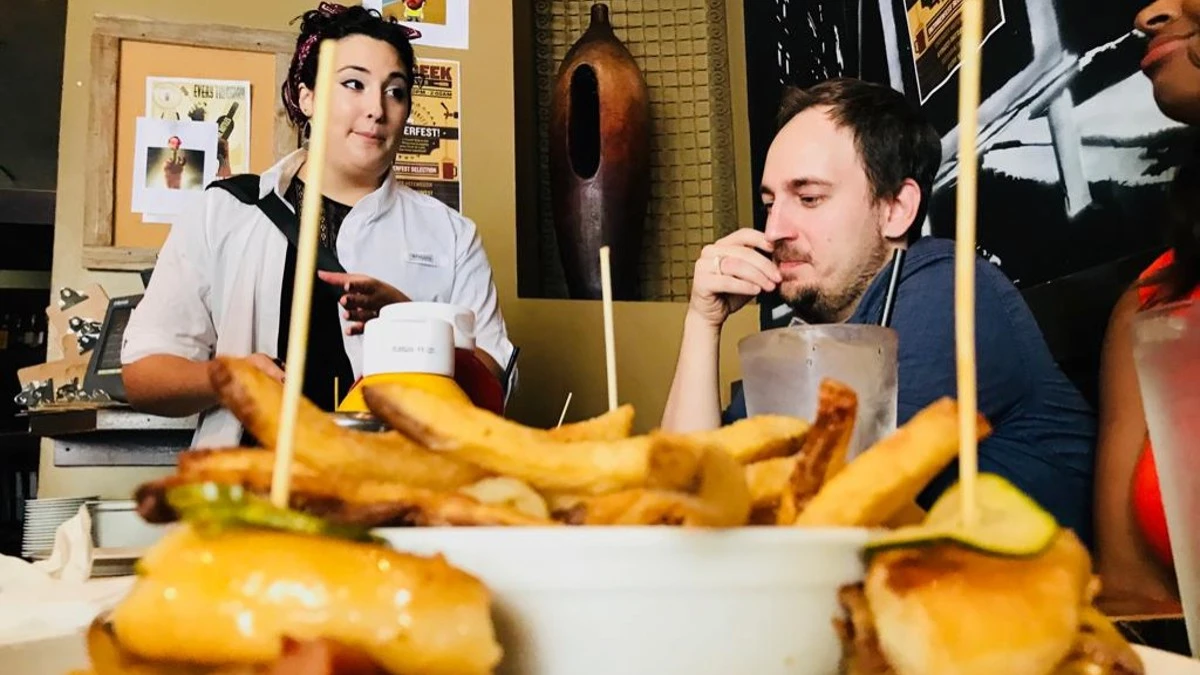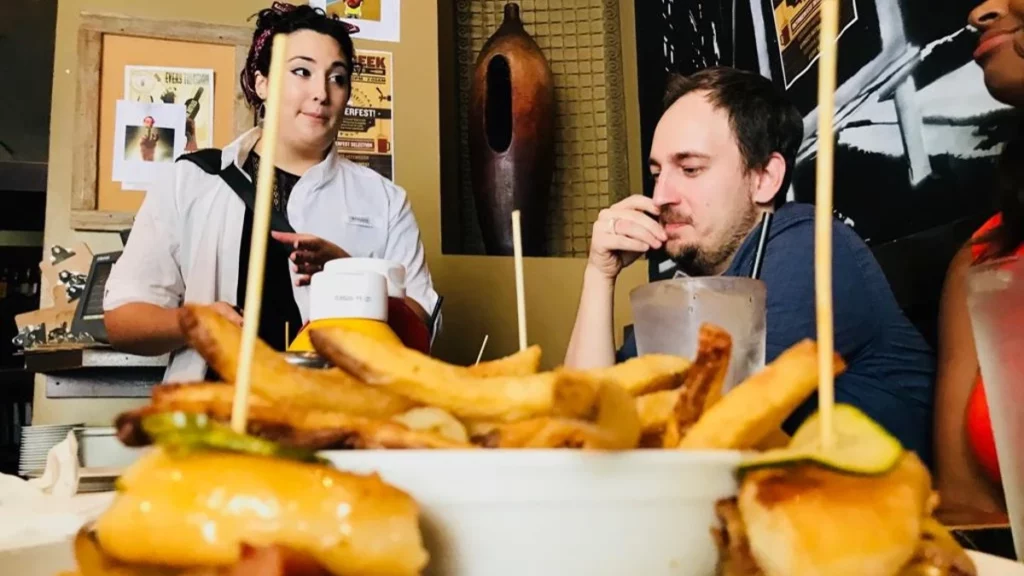 A food tour of Atlanta takes you on a culinary adventure with unparalleled access to the best restaurants, pubs, and street food.
During these highly-rated tours, you will be walking through historic neighborhoods, interacting with the people of Atlanta, and learning the history as you sample fantastic food.
Atlanta has several nicknames like The Big Peach, Dogwood City, Newyork of South is famous for its diverse musical heritage, southern hospitality, and sports team.
Things to do in other cities