The glitzy Dubai is the United Arab Emirates' most popular tourist destination and never stops growing.
It boasts of futuristic buildings, fascinating attractions, and incredible shopping experiences, transforming it from a desert outpost to a must-visit destination.
Nothing about Dubai is small – everything is massive and immersive.
Discover the top tourist attractions in this magical city with our list of the things to do in Dubai.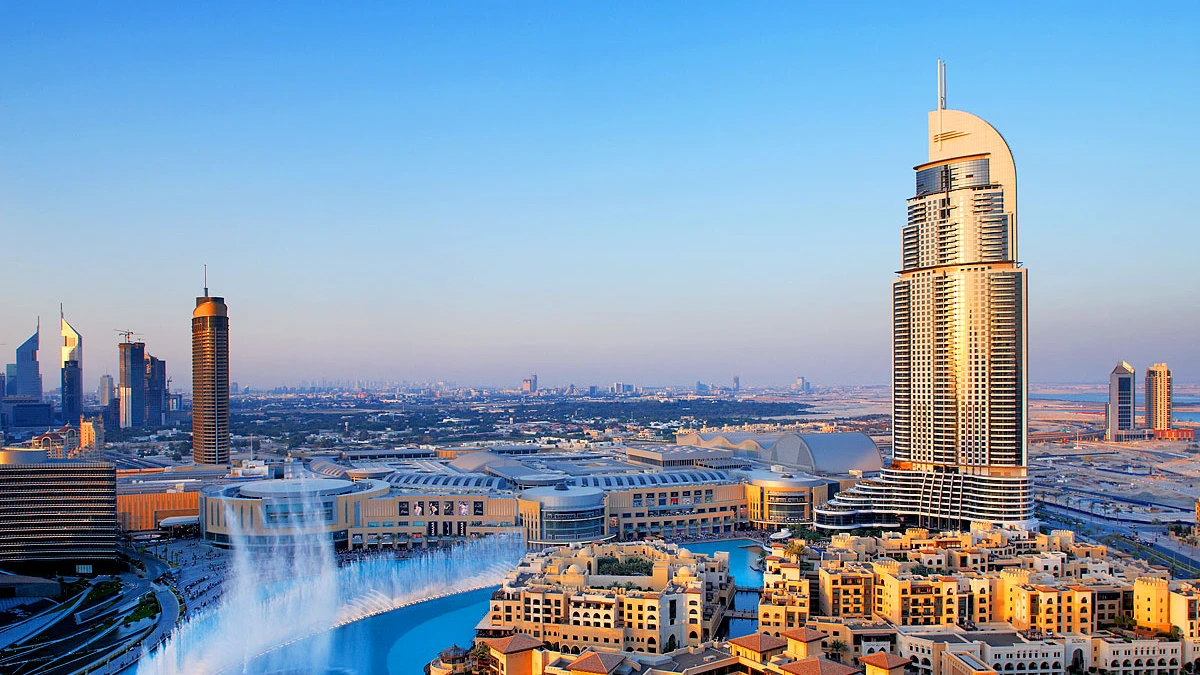 Desert Safari in Dubai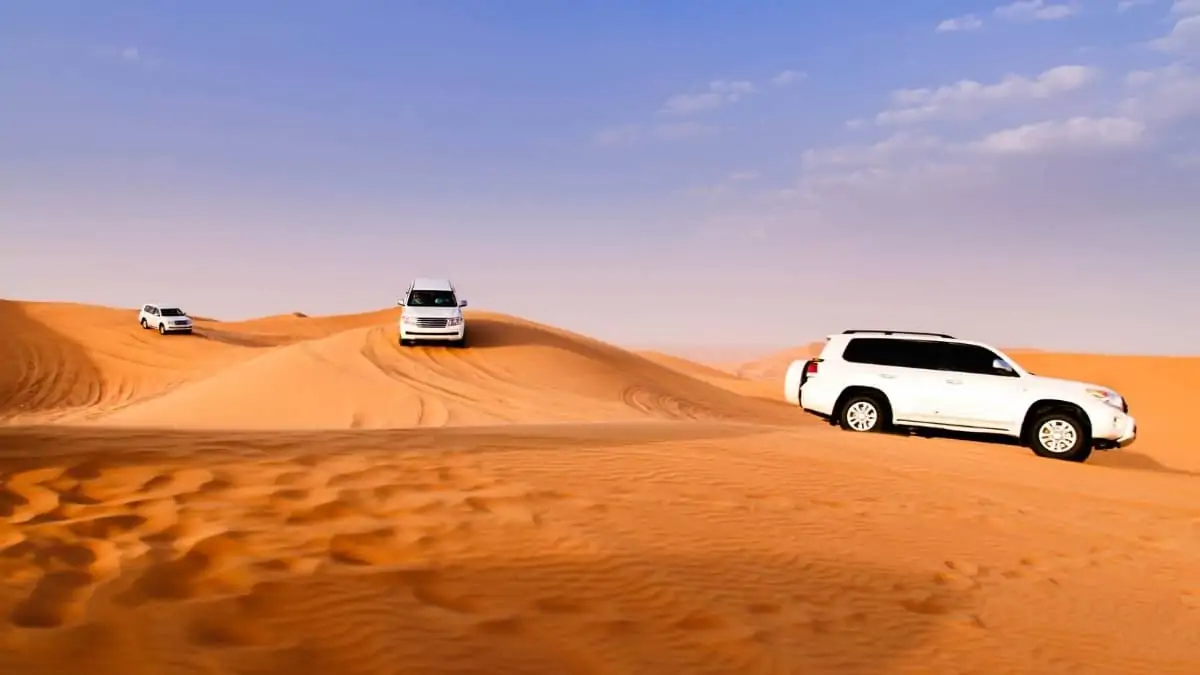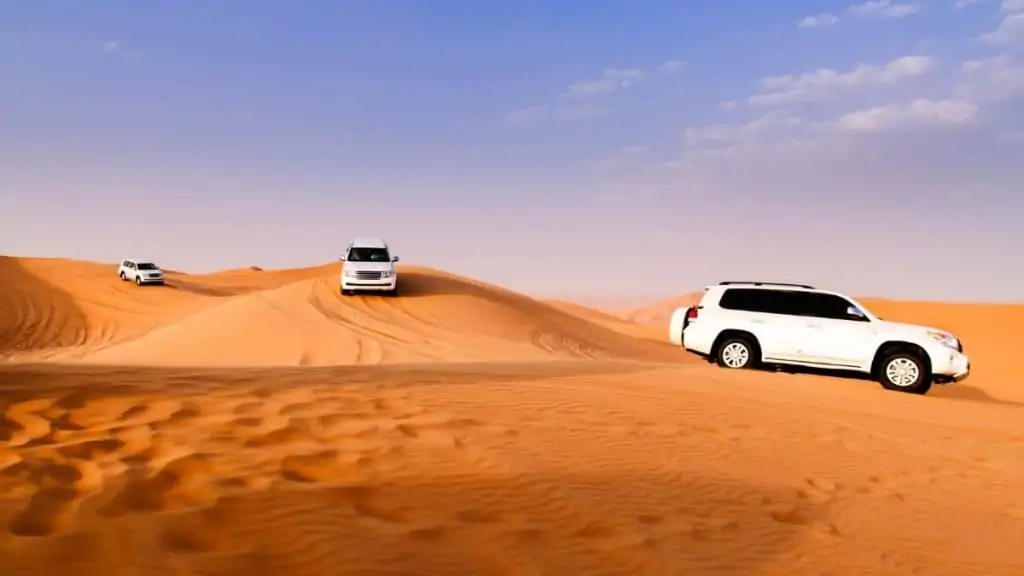 Depending on which Dubai desert safari you opt for, there is so much to experience –Dune Bashing, Camel Riding, Quad Biking, Sand Boarding, Falconry, Henna Painting, Shisha Smoking, Belly Dancing, Tanoura Dance, Arabic Costume, BBQ dinner, etc.
To identify the best desert safari in Dubai, which suits your needs, you must consider its start time, duration, included activities, and cost.
Burj Khalifa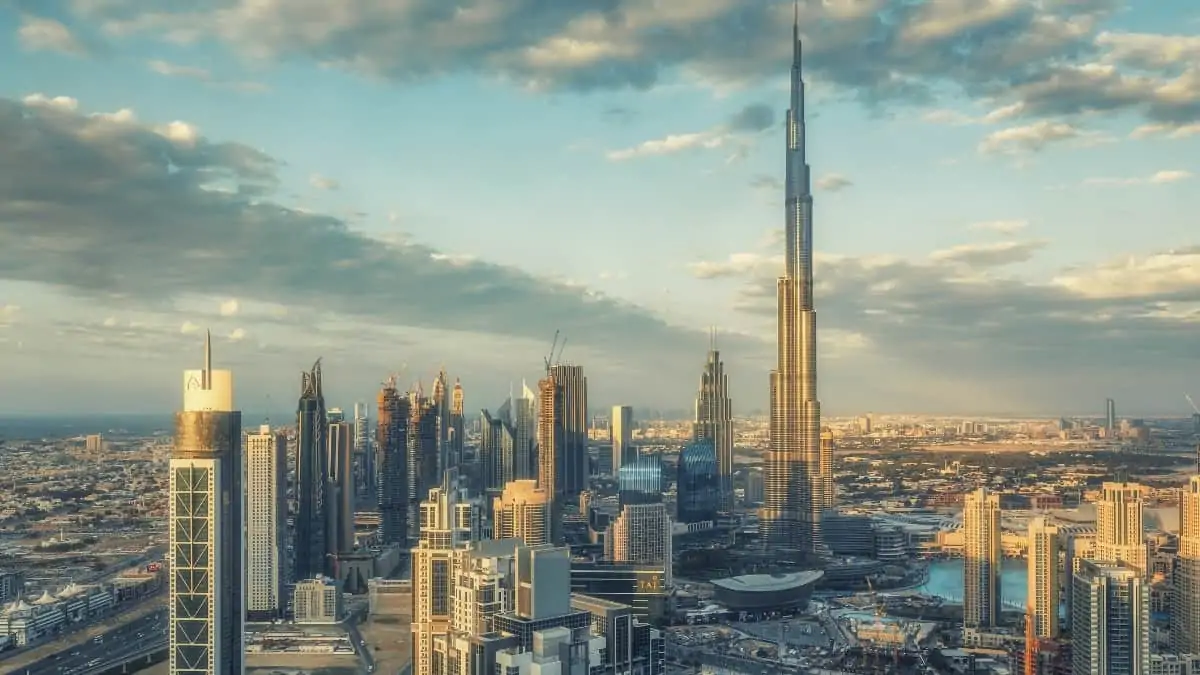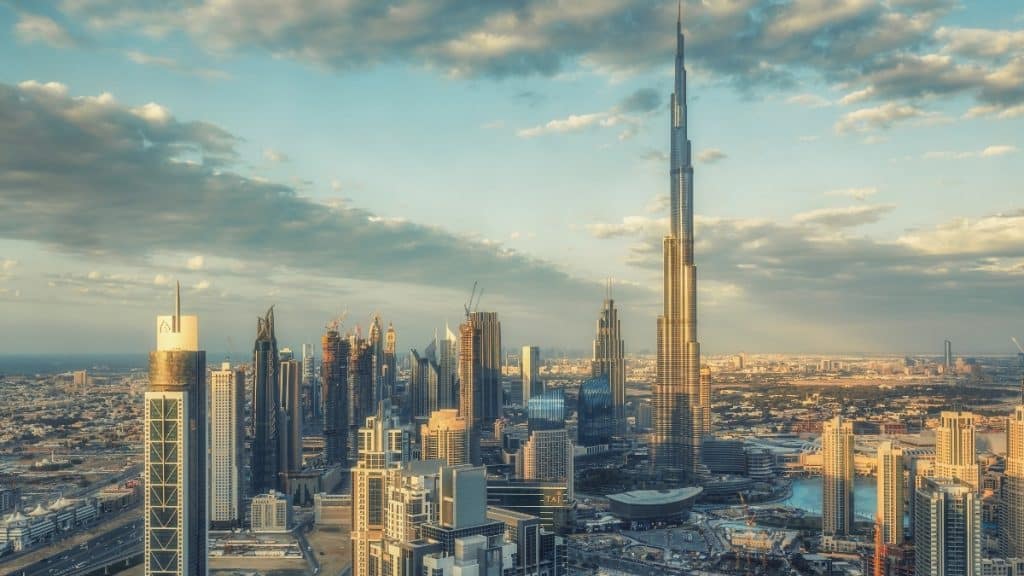 Burj Khalifa is the most iconic building in Dubai, UAE.
At 829.8 meters (2,722 feet), it is the tallest building in the World.
There are three observation decks at Burj Khalifa – at Level 124, Level 125, and level 148.
Level 124 and 125 are together known as 'At the Top, Burj Khalifa.'
And Level 148 is known as 'At the Top, Burj Khalifa Sky.'
More than two and a half million tourists visit Burj Khalifa's observation decks every year.
Ain Dubai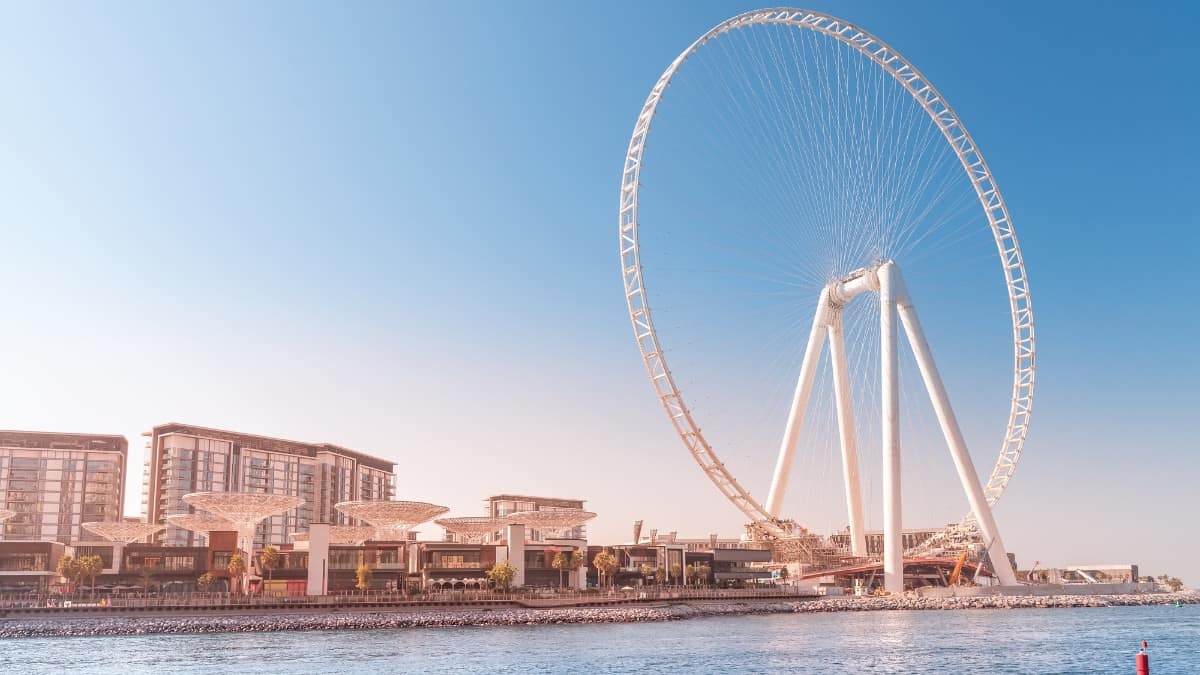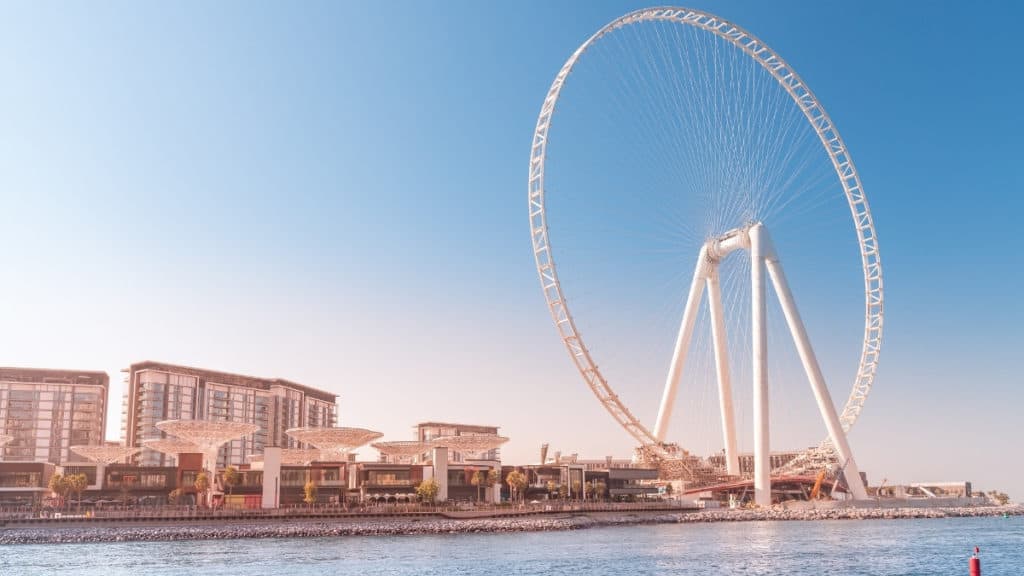 Ain Dubai is a giant Ferris Wheel and slowly becoming an iconic symbol of modern Dubai.
Standing at nearly 250 meters (820 ft), it is the tallest observation wheel in the World.
The massive rotating wheel offers 360-degree views of the Dubai skyline from its 48 passenger cabins.
From the air-conditioned cabins of Ain Dubai, visitors can see Dubai's beautiful coastline and Dubai Marina's impressive skyline.
Burj Al Arab, Palm Jumeirah, and the Burj Khalifa are the most famous landmarks visible from the Ferris wheel.
Sheikh Zayed Mosque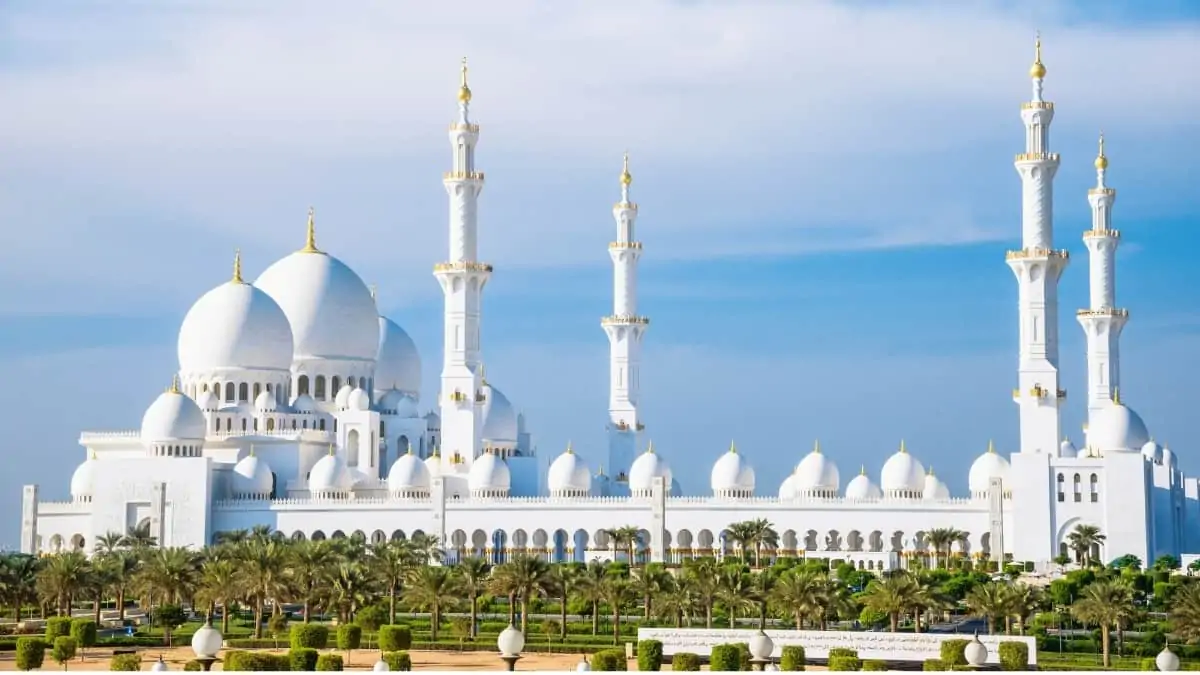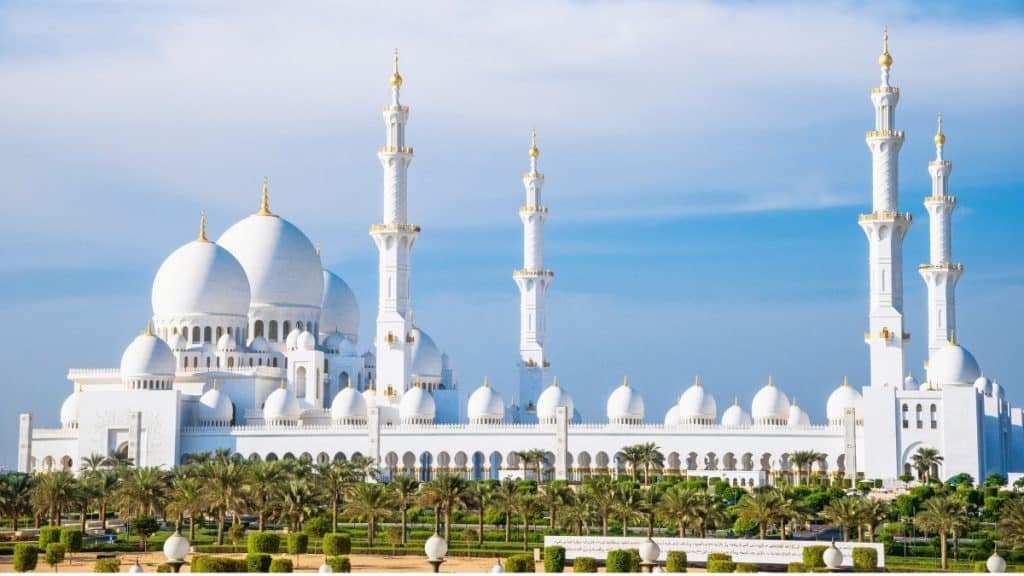 Sheikh Zayed Mosque is one of the largest mosques globally and can hold more than 40,000 worshippers and visitors at the same time.
The Grand Mosque's designers were British, Italian, and Emirati, and they used design elements from Turkey, Morocco, Pakistan, and Egypt, among other Islamic countries. The finished product is a stunning, sparkling architectural masterpiece.
Sheikh Zayed Mosque is also known as the 'Pearl of the Gulf' and is in Abu Dhabi, 129 km (80 miles) from Dubai.
Dubai Frame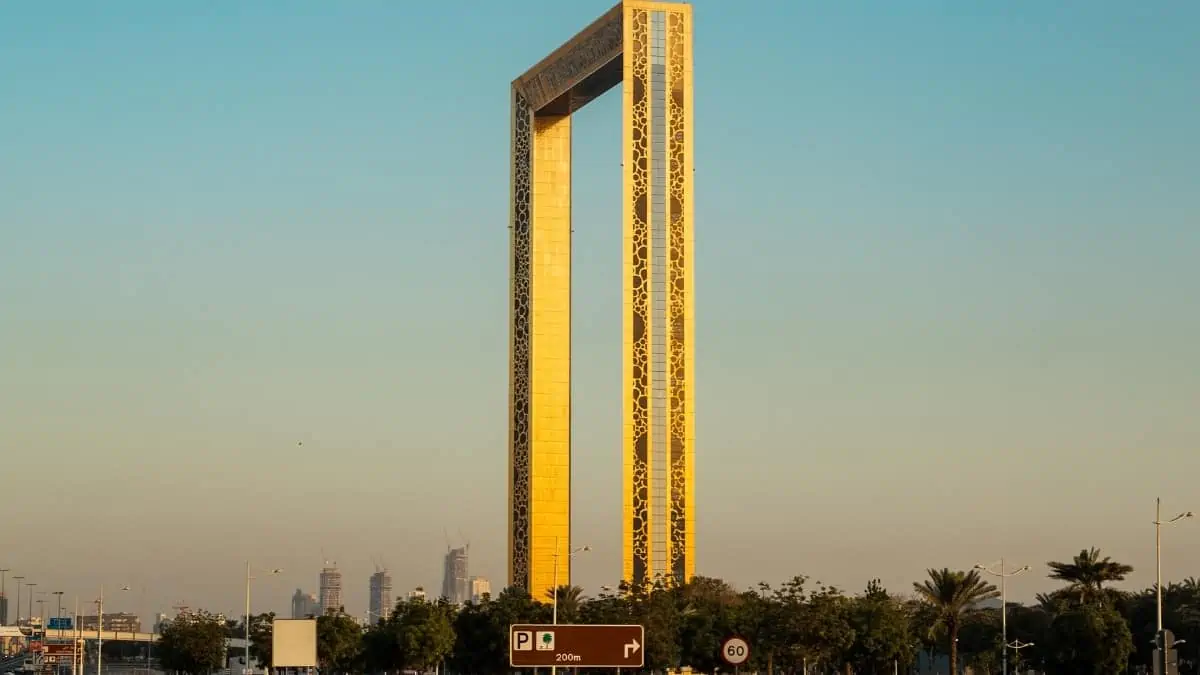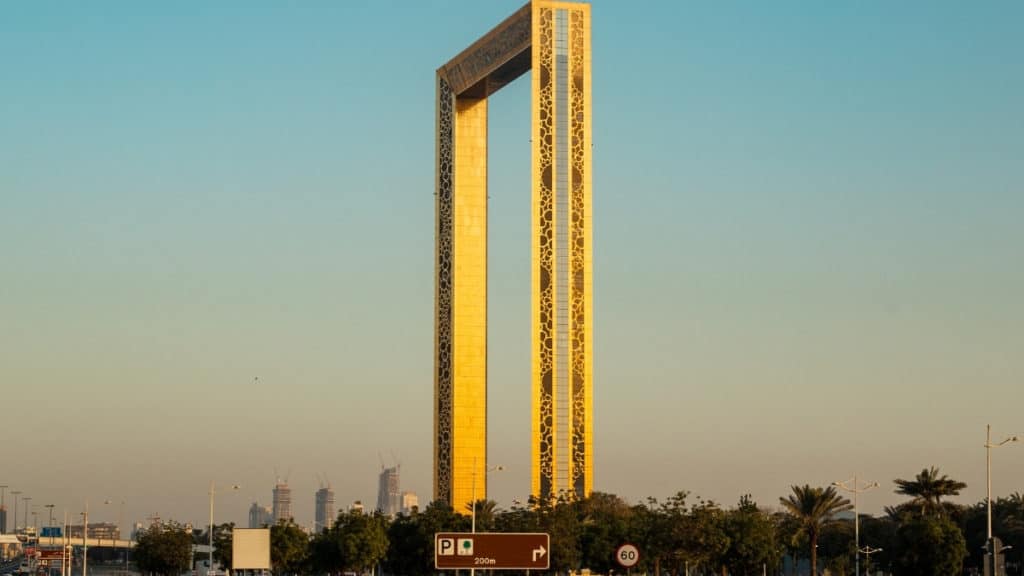 Dubai Frame is UAE's newest cultural landmark and offers panoramic views across the city and a unique glimpse into Dubai's past, present, and even future.
Dubai Frame is also known as Berwaz Dubai and consists of two towers measuring 150 meters (492 feet) in height and connected by the 93-meter (305 feet) long bridge at the top.
With views of 'Old Dubai' to the north and 'New Dubai' to the south, Dubai Frame helps you see present Dubai.
Because of its unique architecture, Dubai Frame is also known by many other names – Frame Building Dubai, Dubai Photo Frame, Dubai Mirror, Dubai Golden Frame, etc.
Dubai Speedboat Tour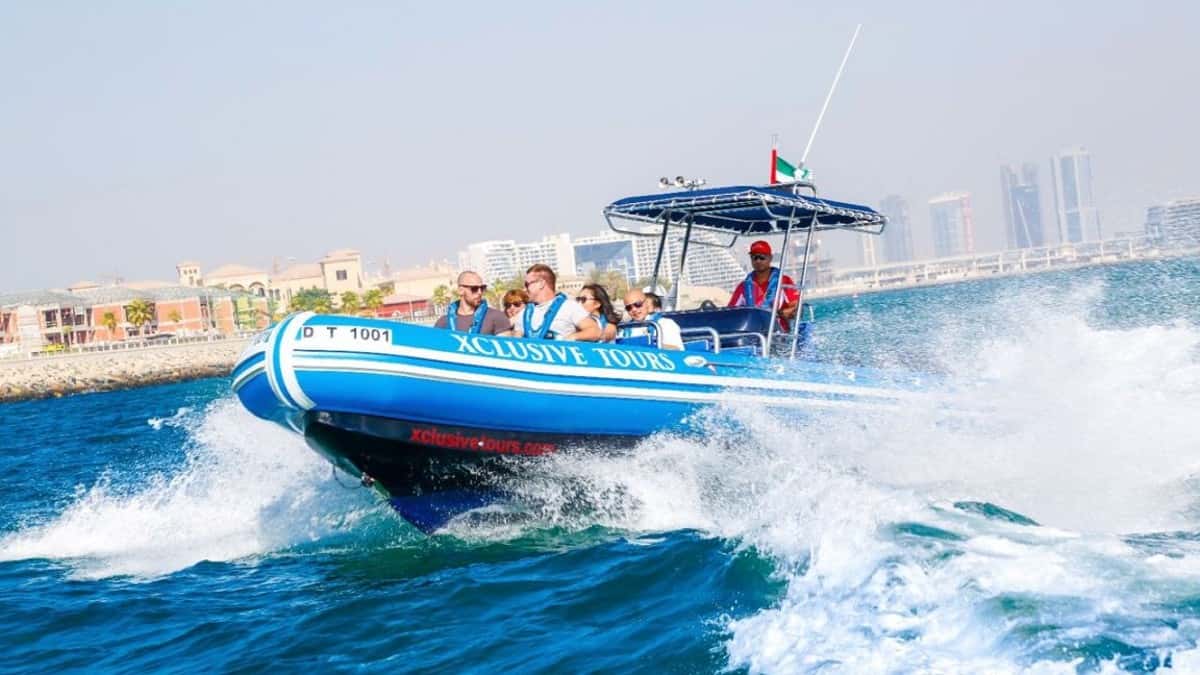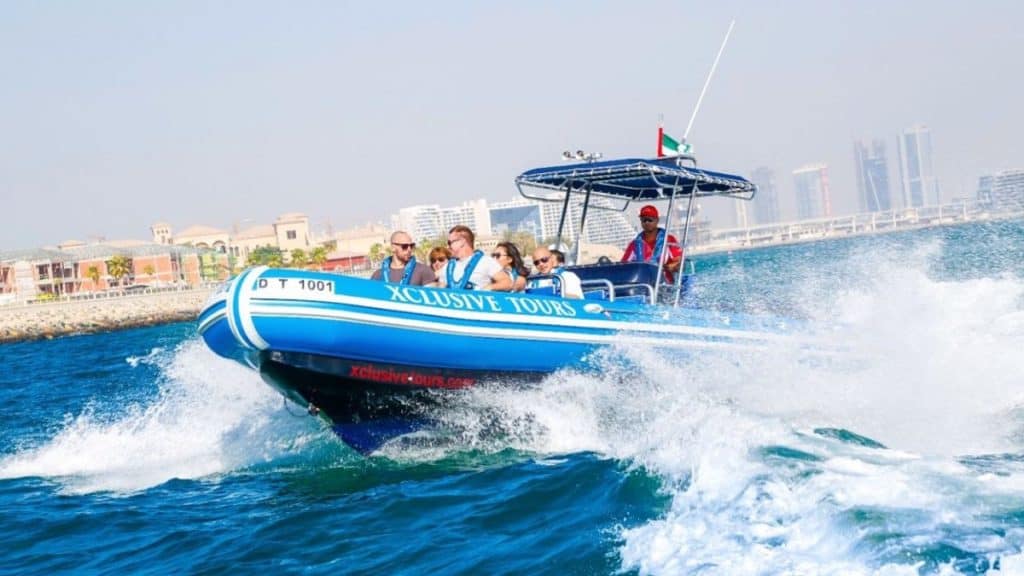 The Dubai Speedboat tour is an adrenaline-pumping activity where besides the thrill, tourists also see Dubai's most iconic sights from a different perspective.
During these thrilling Dubai Marina Speedboat rides, the boats reach speeds of up to 65 km (40 miles) per hour.
It is also one of the best ways to see the gorgeous sunset with all the reflections of the majestic buildings in Dubai.
A Dubai Marina speedboat tour is a safe way for the whole family to experience one of the city's best and most adventurous watersports.
Sky Views Dubai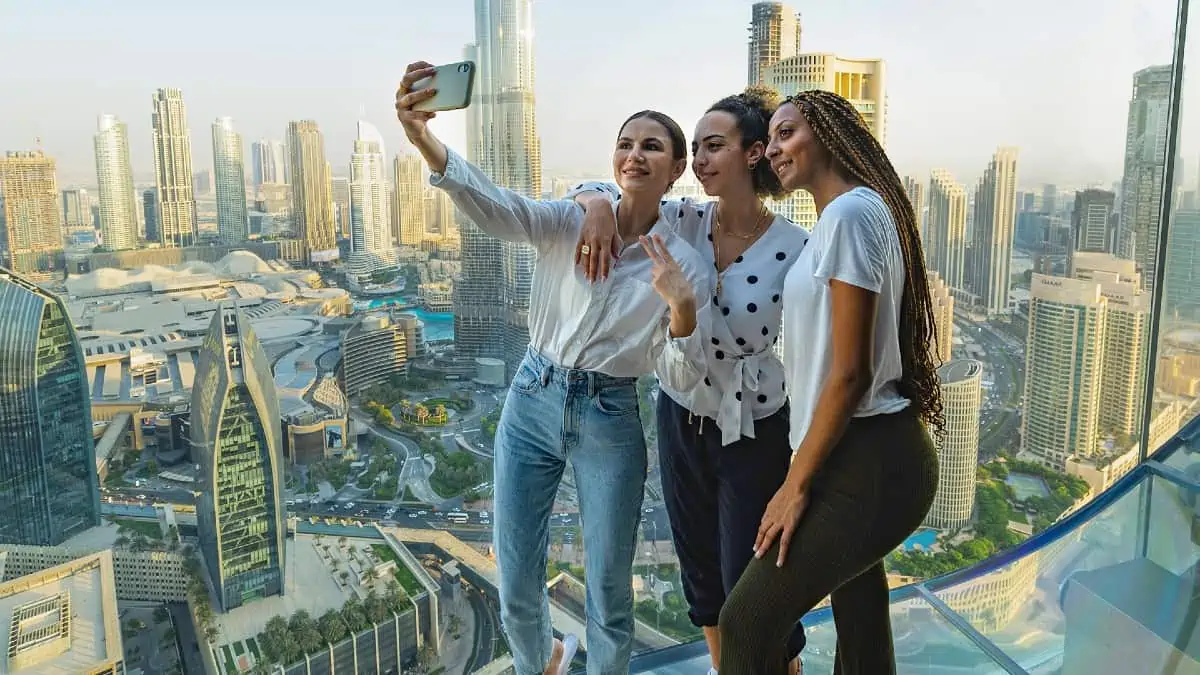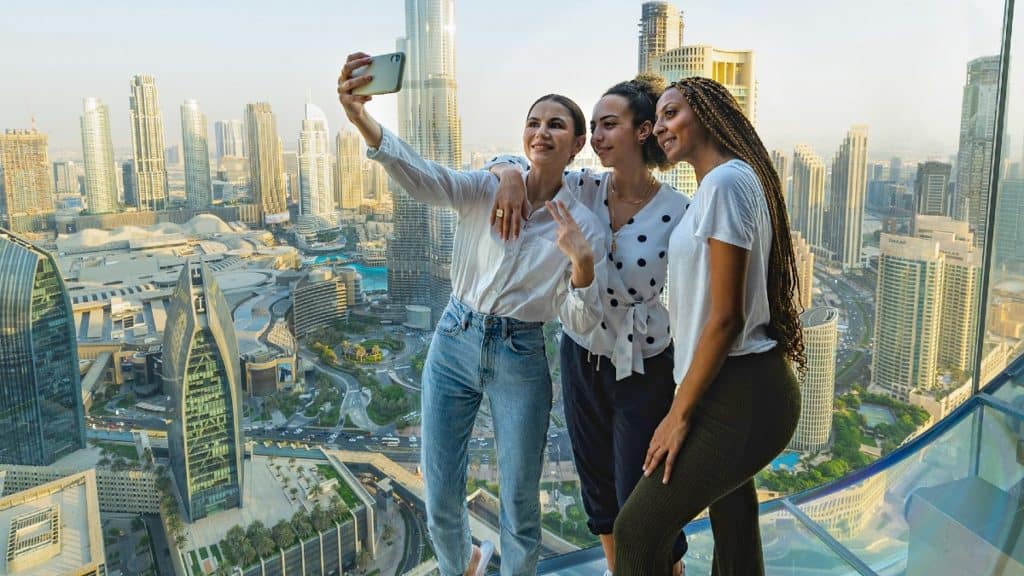 Sky Views Dubai is the latest observatory of Dubai and is on the 52nd and 53rd floors of the iconic twin-towered Address Sky View hotel.
Besides the observation deck at the height of 219.5 meters (720 feet), the attraction also offers an adrenalin-pumping Glass Slide and Edge Walk.
At Sky View Dubai, visitors see a 360-degree view of the spectacular Downtown Dubai cityscape and gain a unique perspective.
Some of the most Instagrammable views from the observation deck are that of Burj Khalifa, Downtown Dubai, and Sheikh Zayed Road.
Dubai Aquarium & Underwater Zoo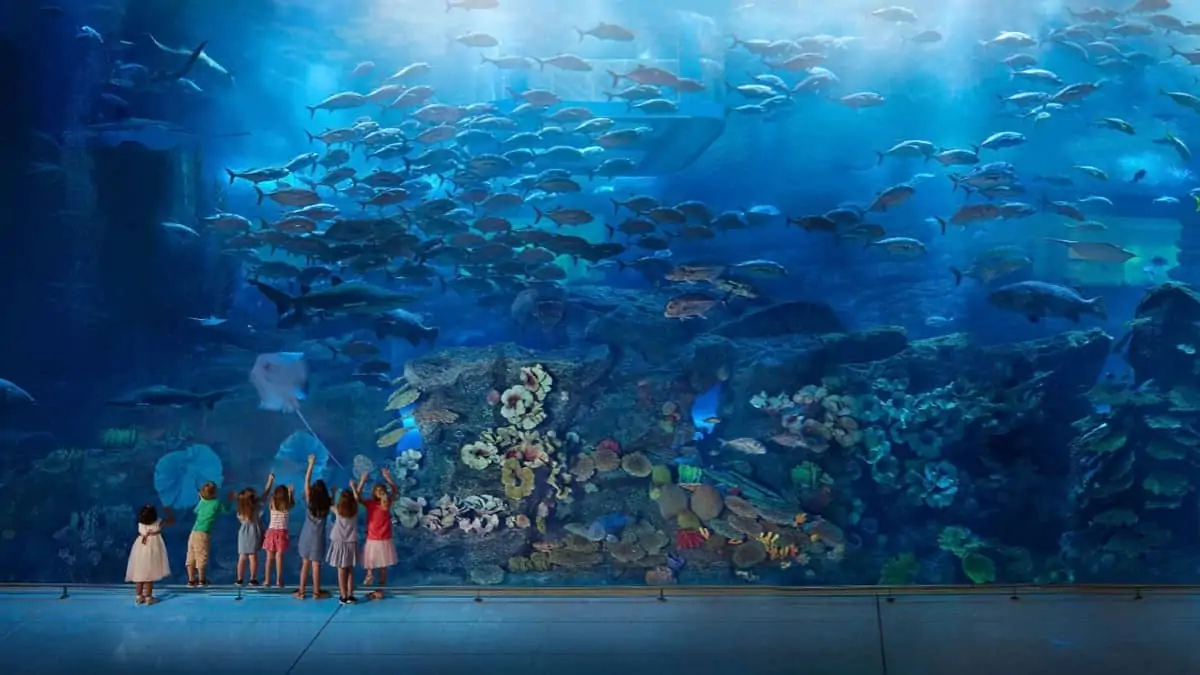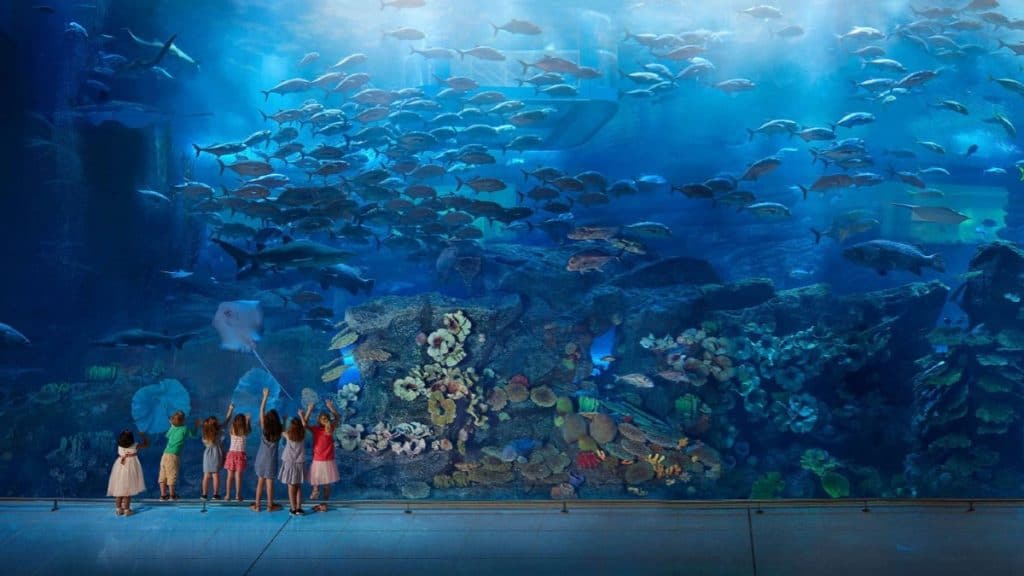 Dubai Aquarium & Underwater Zoo is a must-visit if you are holidaying in Dubai, especially if you are traveling with kids.
The Aquarium consists of a massive tank measuring 51 meters (161 feet) long, 20 meters (66 feet) deep, and 11 meters (36 feet) high and can hold 10 Million liters of water.
The Dubai Aquarium showcases around 140 species of marine animals.
It has around a thousand aquatic animals, from 300 sharks and rays to a large population of otters and crocodiles.
It also has the largest population of Sand Tiger sharks in the World.
Aquaventure Waterpark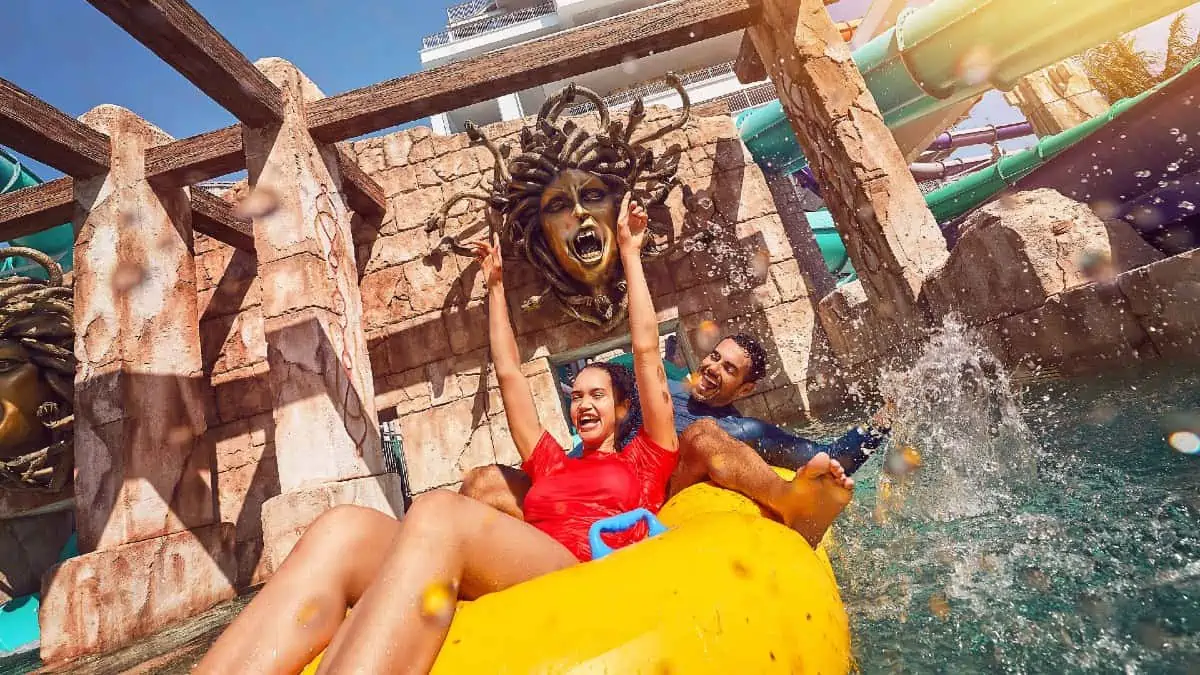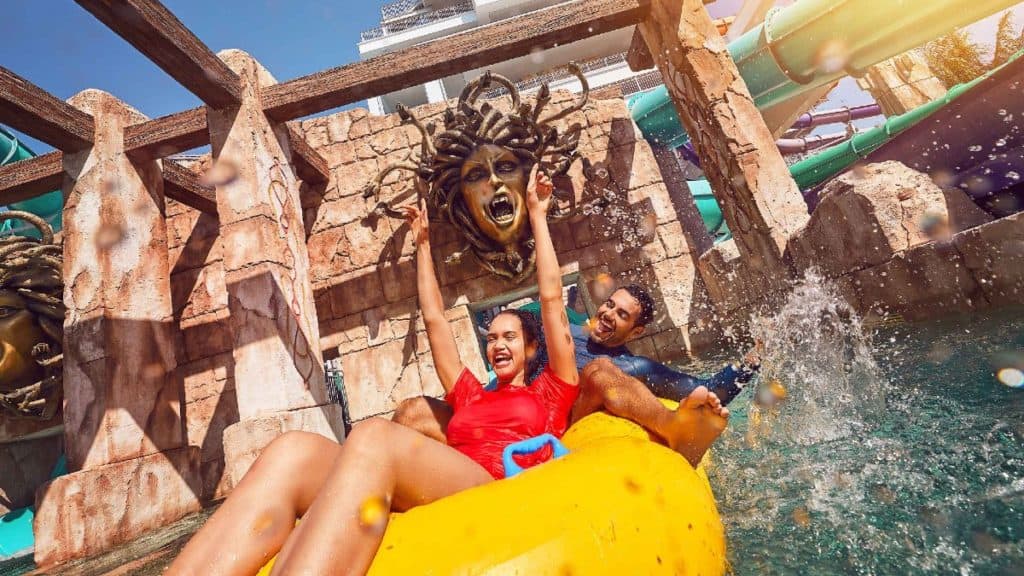 Dubai's Atlantis Aquaventure is the world's largest waterpark.
Both tourists and locals love getting their adrenalin racing at Atlantis Aquaventure's 105 record-breaking slides, attractions, and experiences.
The waterpark also has a 1 km (two-thirds of a mile) long private beach.
With its waterslides, unique rides, relaxing beaches, immersive aquarium tours, and fantastic food options, Aquaventure Waterpark offers one of Dubai's best family day outings.
The View at The Palm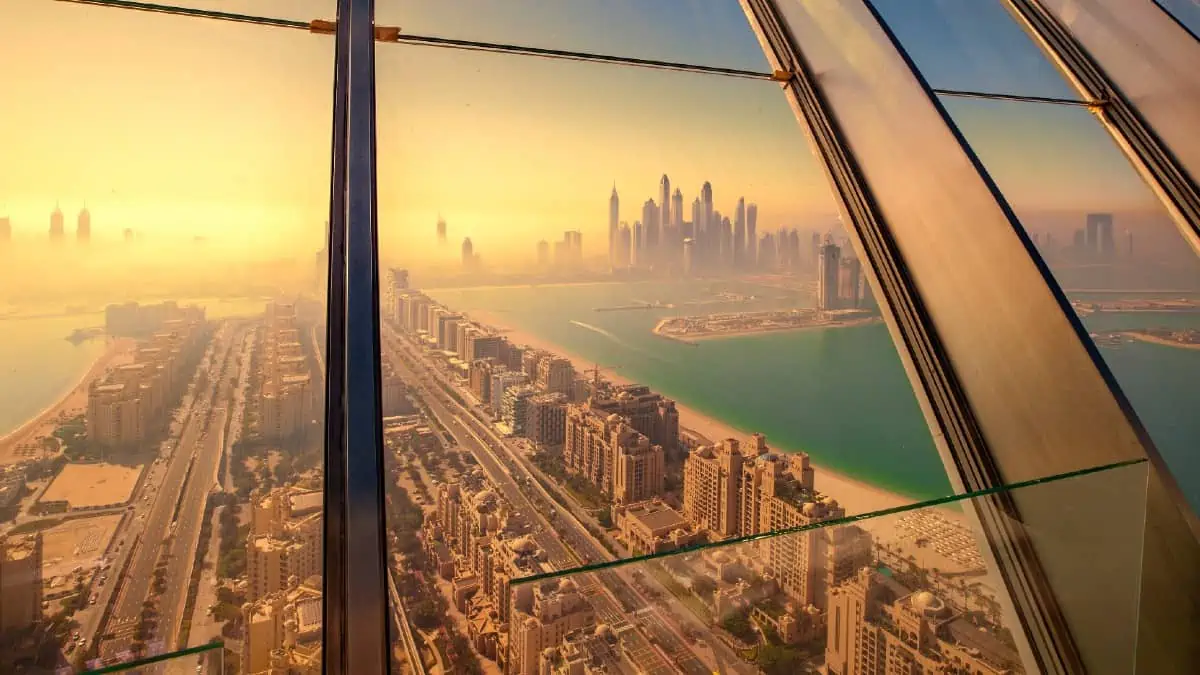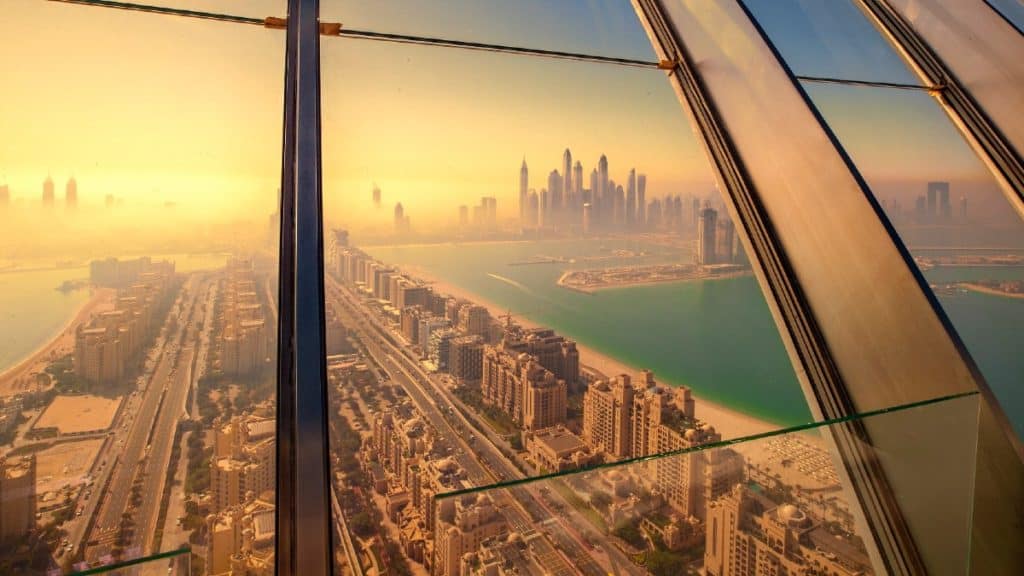 The View at The Palm is the latest observation deck of Dubai and is 240 meters (787 feet) above the world-famous Palm Jumeirah.
It is the only location in Dubai offering the unique experience of spectacular views of Palm Jumeirah, the Arabian Gulf, and the city's skyline.
Both tourists and locals love to spot iconic landmarks and hidden gems of Dubai from the observatory.
Dubai Miracle Garden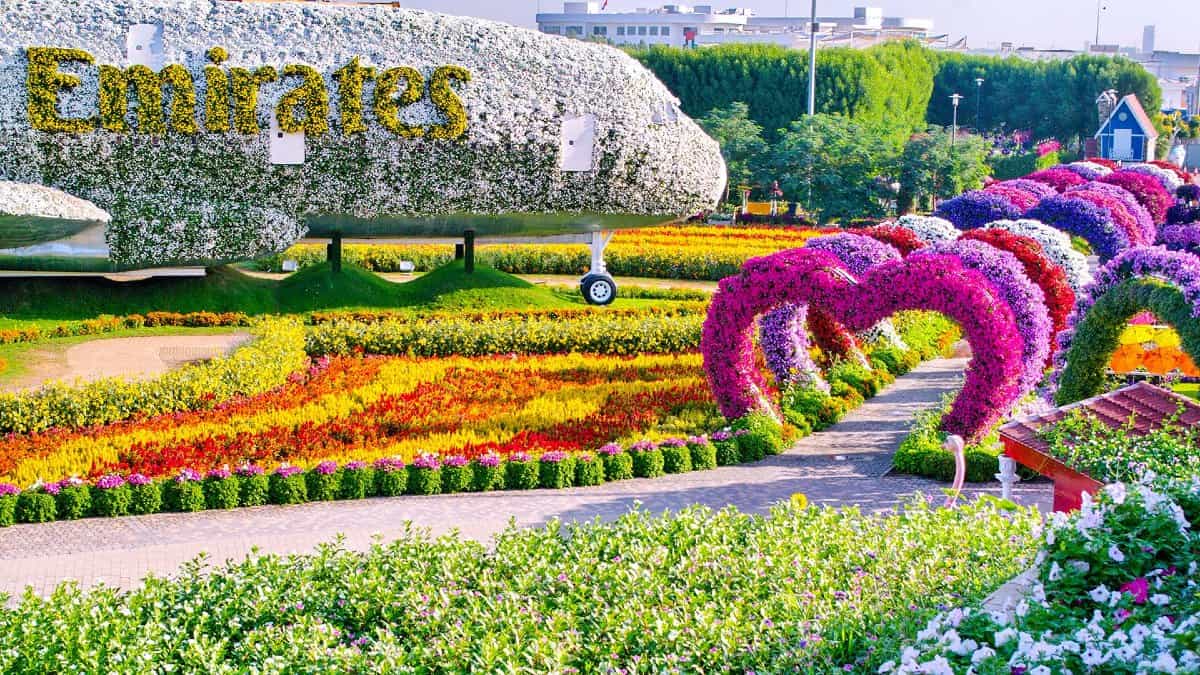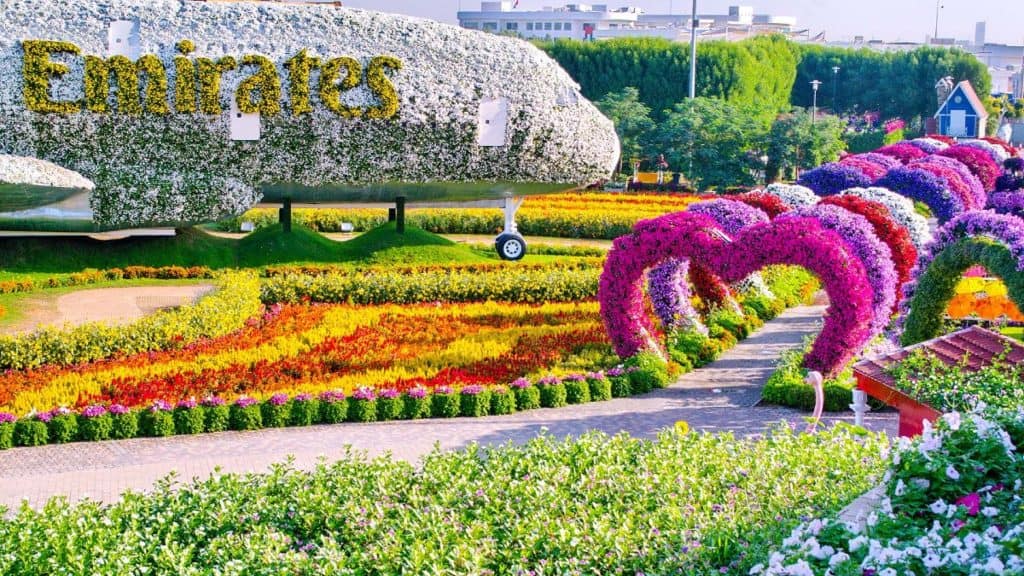 With more than 150 million flowers and 120 plant varieties, Miracle Garden in Dubai is the world's largest natural flower garden.
The colorful flowers are exotically arranged in different structures and shapes.
Dubai's flower garden is a 72,000-sq-m paradise (equal to 13 football fields) that offers fantastic photo opportunities.
Dubai Miracle Garden is not an all-year attraction and opens only during the colder months – November and May.
Lost Chambers Aquarium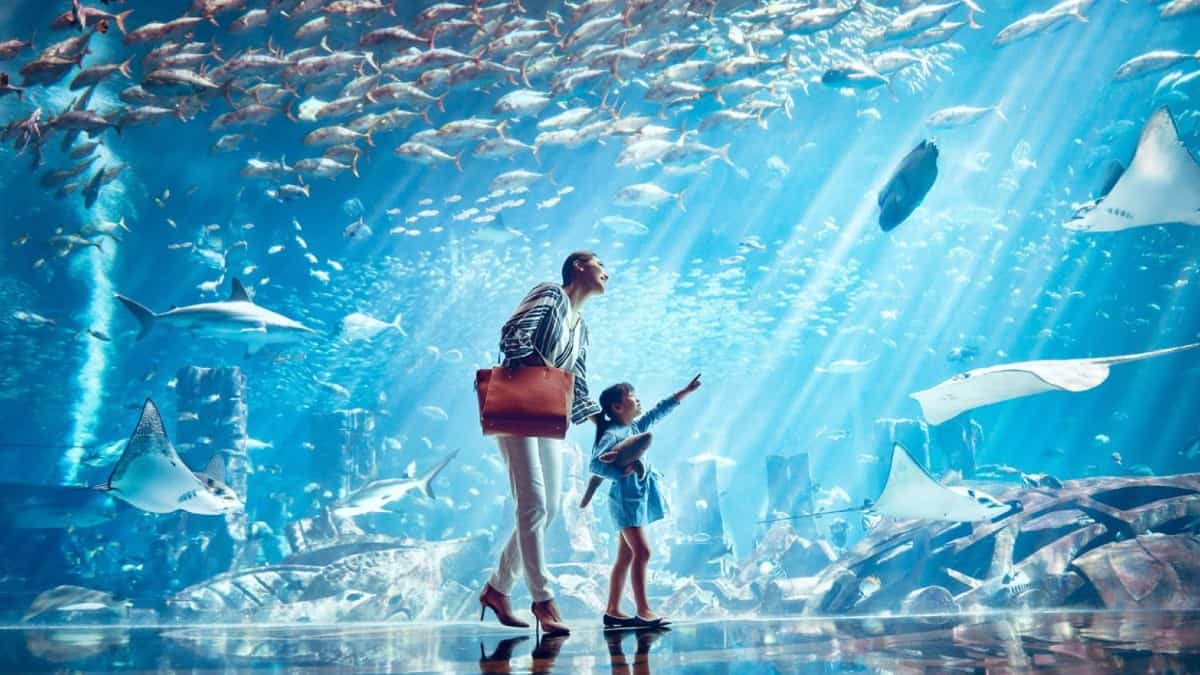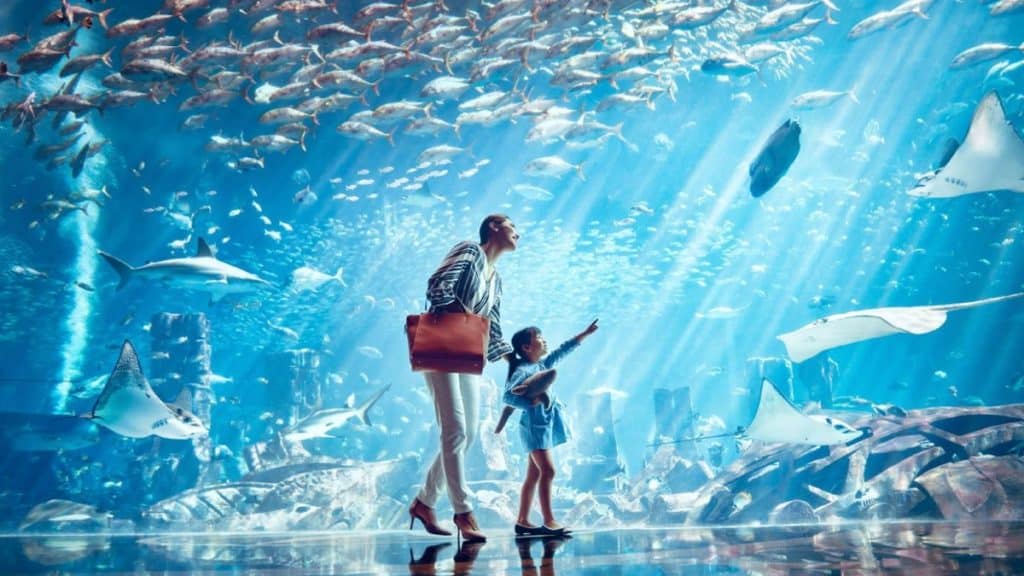 At the Lost Chambers Aquarium in Dubai, you will discover the lost city of Atlantis, explore 21 unique marine exhibits, and see 65,000 marine animals.
The Lost Chambers Aquarium is part of the Atlantis hotel and is the largest aquarium in the Middle East and Africa.
The unique twist of this aquatic marine adventure is the way it is designed – you view the legendary lost city of Atlantis in more than 20 different aquariums.
The Lost Chambers aquarium is slightly smaller than the Dubai Aquarium Underwater Zoo in the Dubai Mall but is worth a visit.
Motiongate Dubai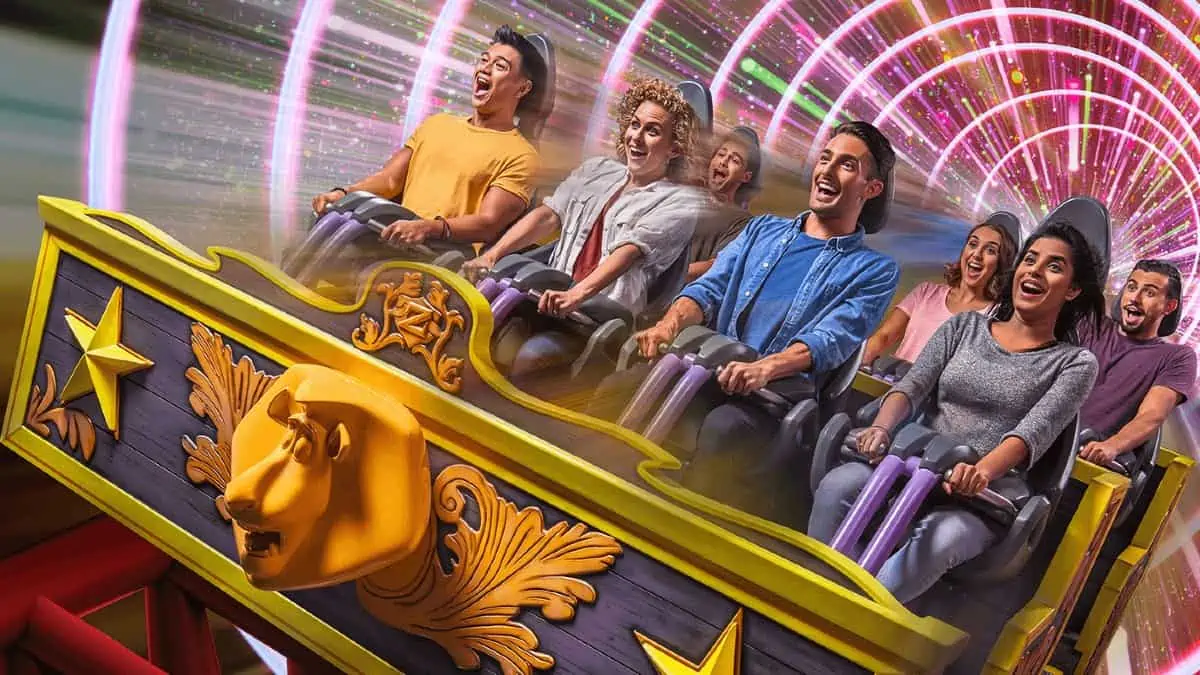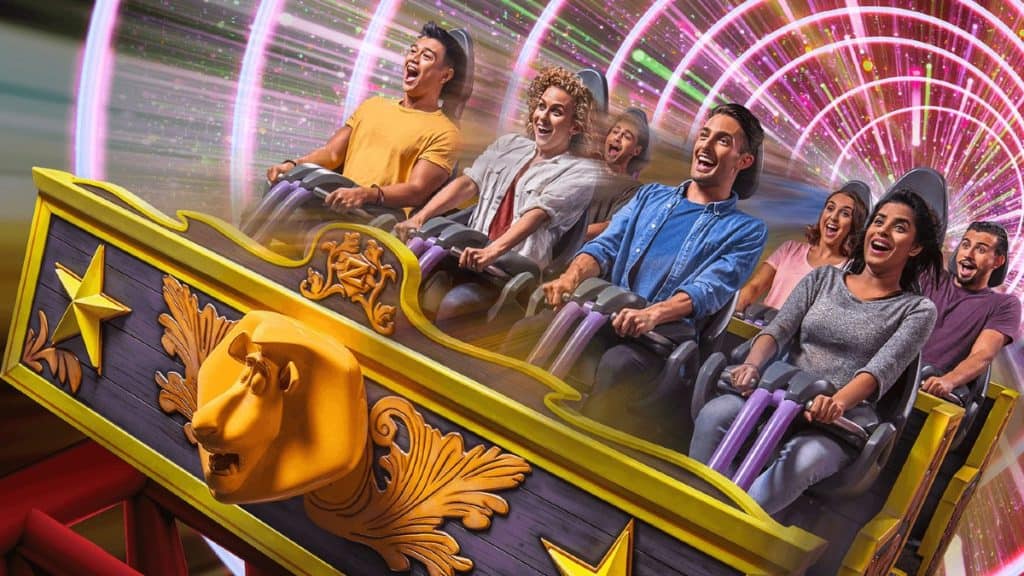 Motiongate Dubai is a Hollywood-inspired theme park located in Dubai Parks and Resorts, Dubai.
The park has around 40 themed areas, and attractions brought to you by three of Hollywood's largest and most successful motion picture studios – DreamWorks Animation, Columbia Pictures, and Lionsgate.
Motion Gate is UAE's largest theme park and the only attraction dedicated to Hollywood movies.
Out of the 27 thrilling rides the theme park offers, the most popular is the world's fastest Now You See Me-Spinning Roller Coaster and the world's first John Wick Roller Coaster.
La Perle Dubai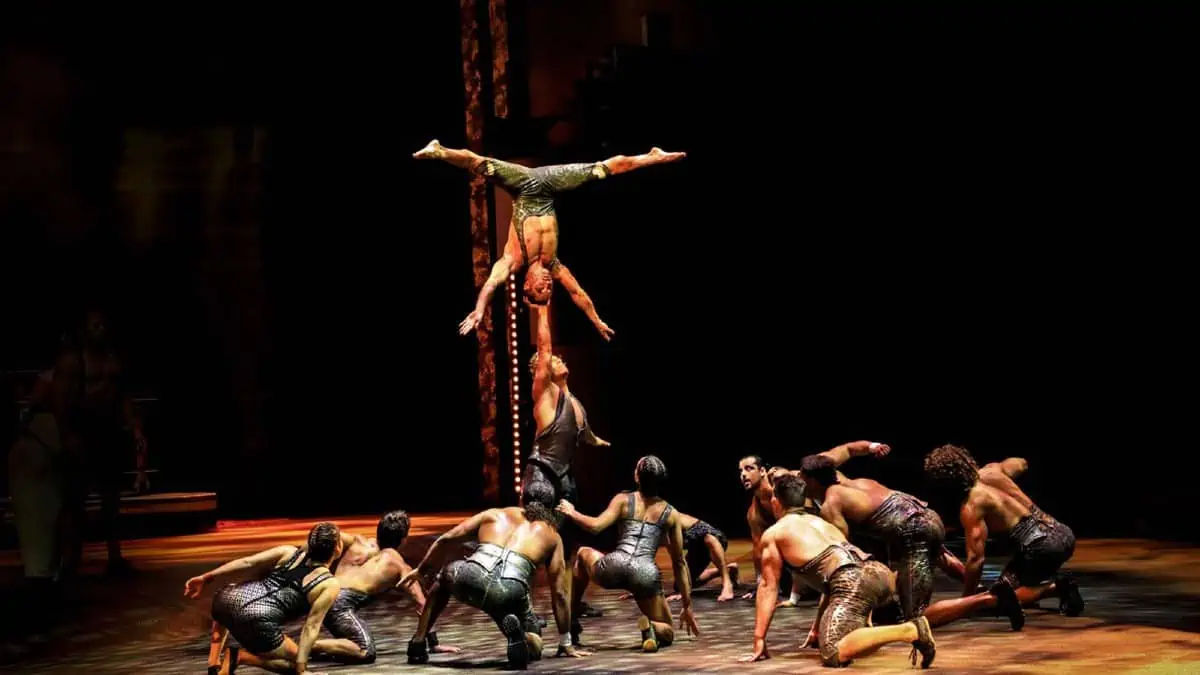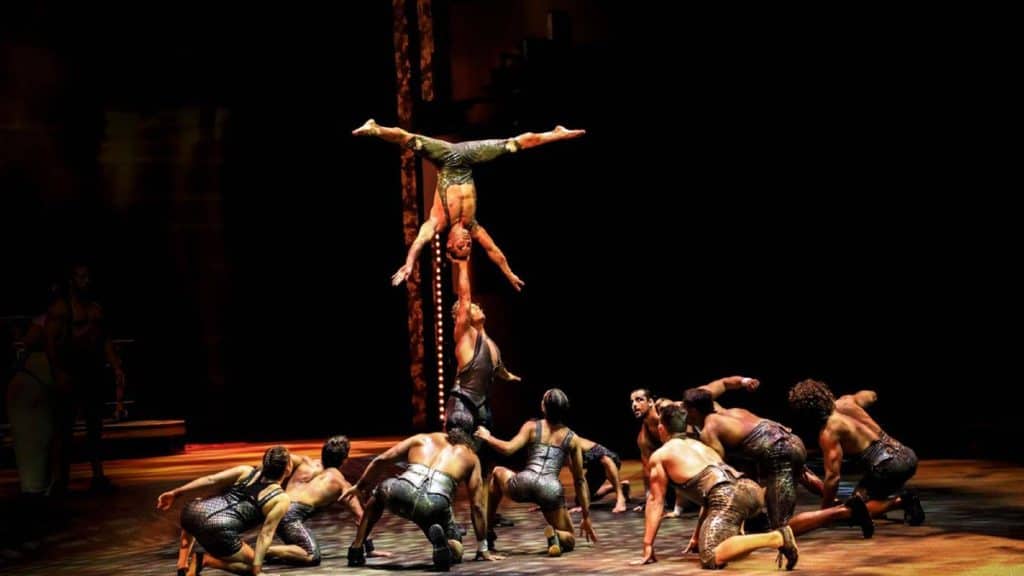 La Perle in Dubai is a Las Vegas style show created by world-renowned Artistic Director Franco Dragone.
A cast of 65 artists performs La Perle by Dragone, each offering their unique skills to the show.
During the fast-paced live show, performers and acrobats perform aquatic and aerial stunts.
La Perle is influenced by Dubai's rich culture, vibrant present, and aspirational future, which is brought to life by awe-inspiring stunts and special effects that leave viewers speechless.
La Perle is the region's first resident performance with its purpose-built theatre, located in the heart of Dubai at Al Habtoor City.
Dubai Fountain Show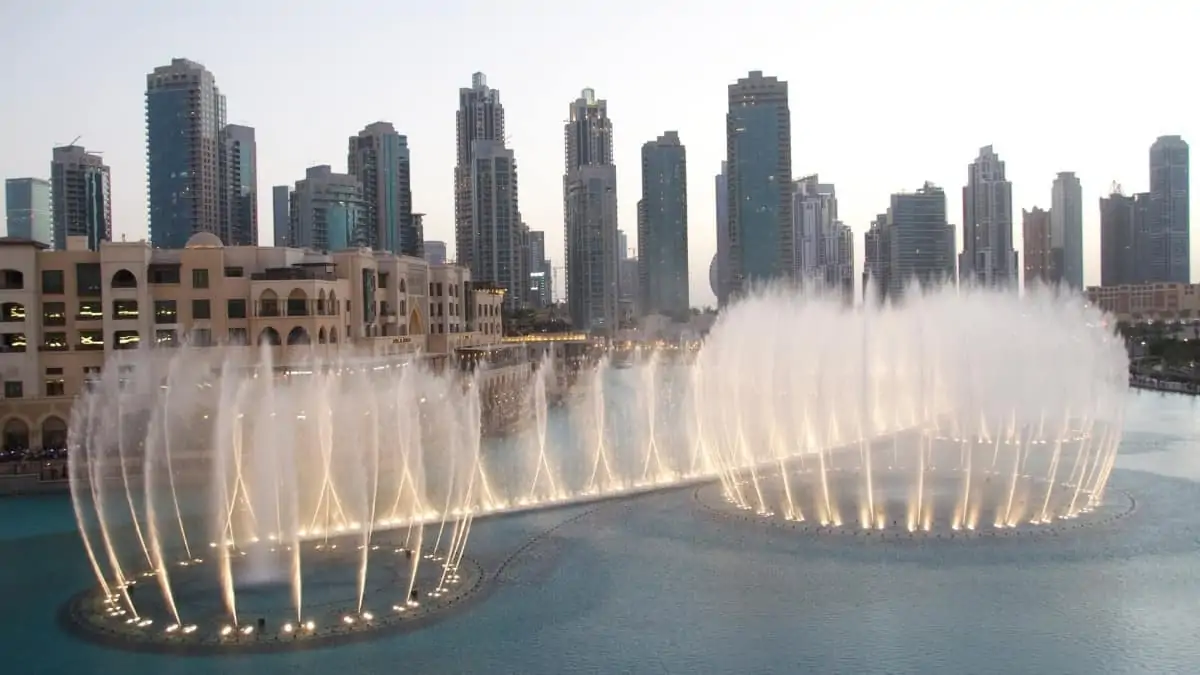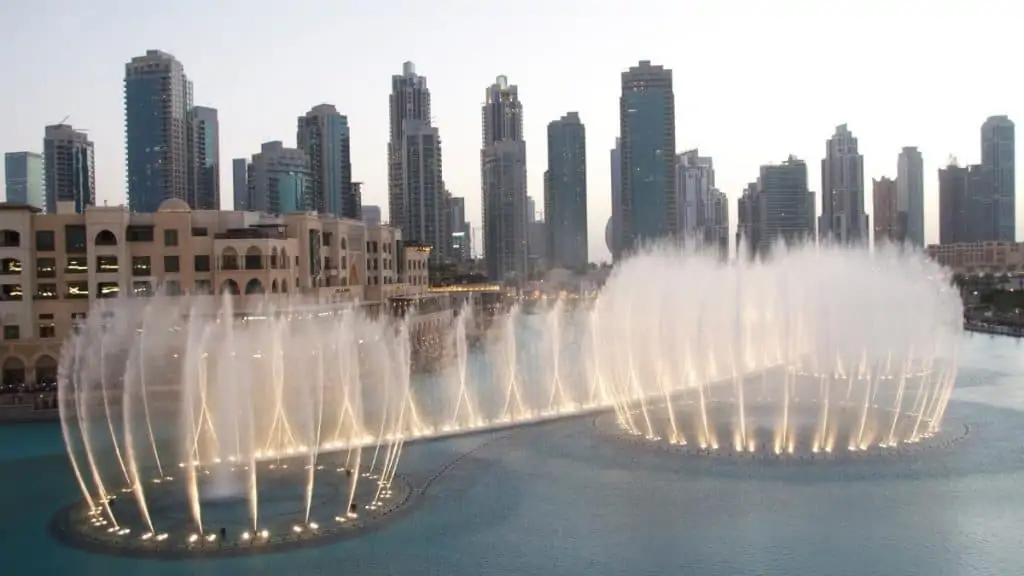 At 152 meters (500 feet), Dubai Fountains are the tallest performing fountains in the entire world.
Yes, the water gets shot up almost to the height of 50 floors during Dubai Fountain's musical show.
The Fountains are 275 meters (900 feet) long and combine water, light, and music to bring beautiful illuminations to life.
No wonder almost everybody who visits Dubai witnesses the Dubai Fountain Show.
Ferrari World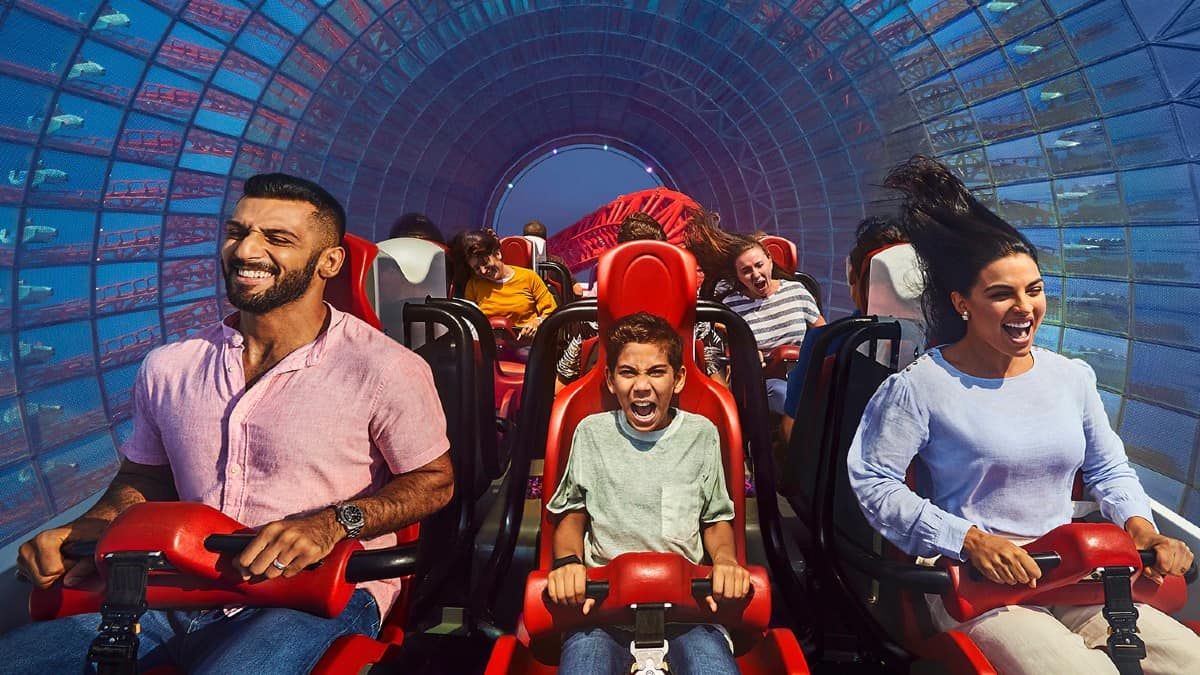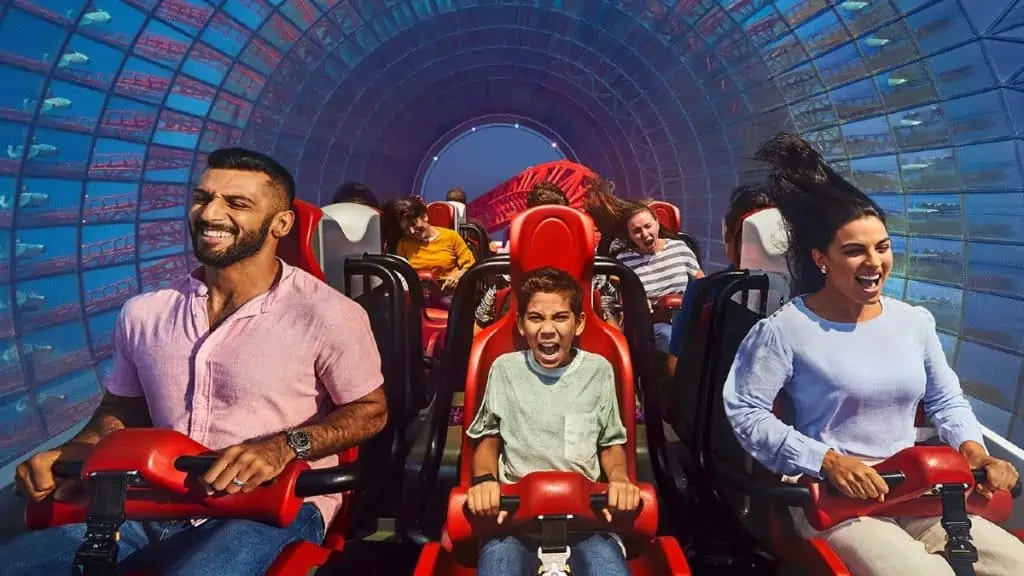 Ferrari World in Yas Island of Abu Dhabi is one of the world's leading Theme Park and attracts more than a million visitors annually.
At Ferrari World, you can ride the world's fastest roller coaster, experience the world's highest non-inverted loop, or feel an incredible zero gravity fall, all in one day!
The world's largest indoor theme park is sure to keep the whole family entertained.
Tourists holidaying in Dubai add Ferrari World in Abu Dhabi to their itinerary because it takes only an hour to travel the distance of 110 km (68 miles).
Madame Tussauds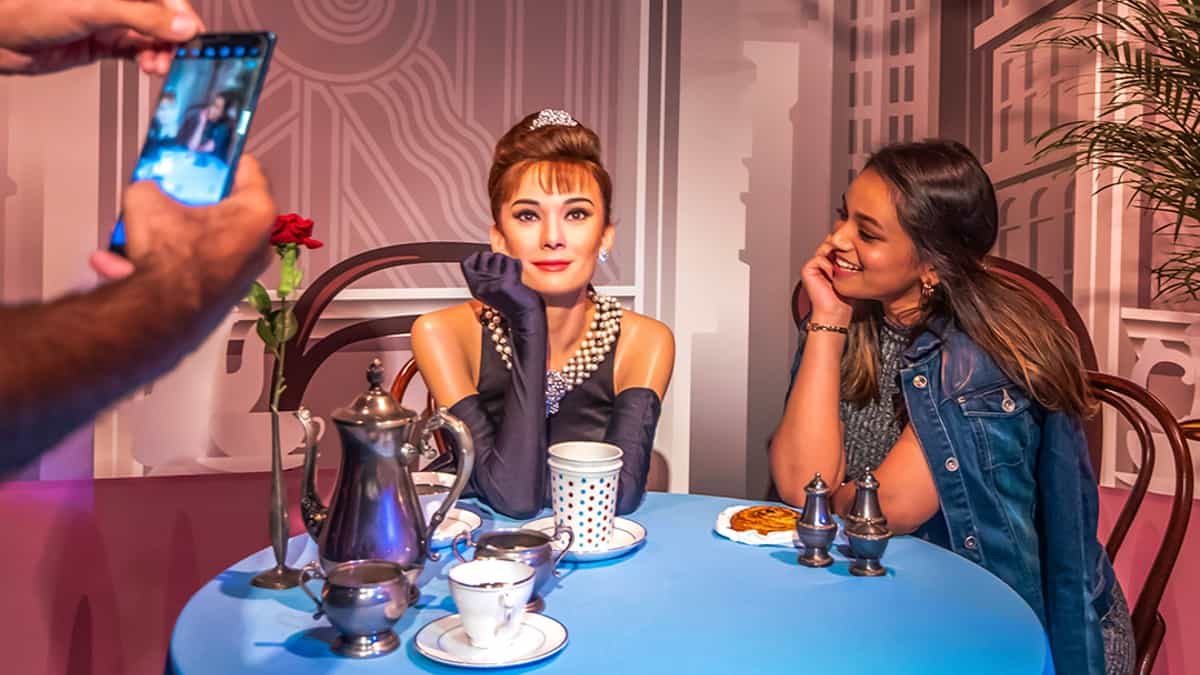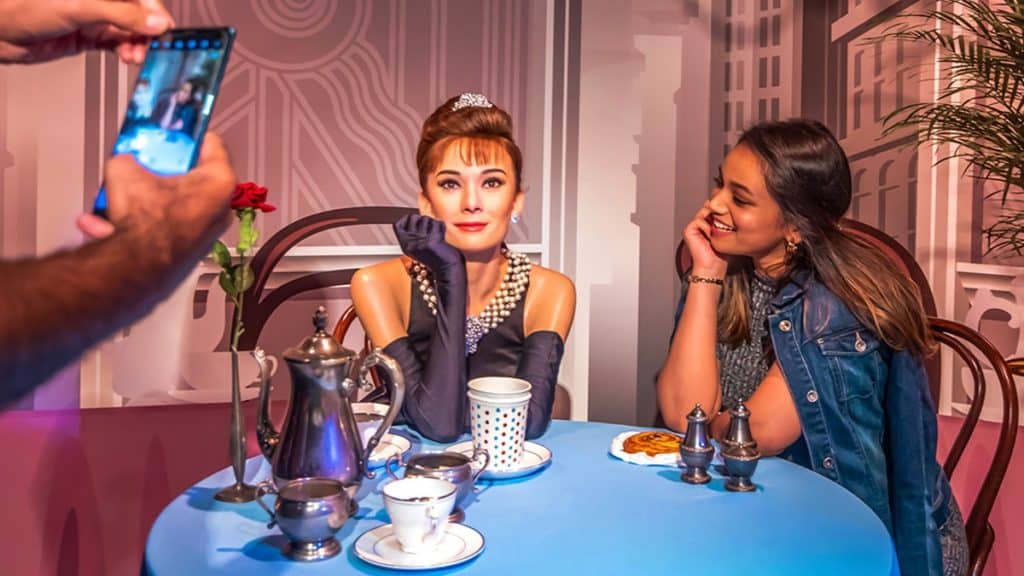 If you want to add some glamour to your Dubai holiday, look no further than Madame Tussauds Dubai.
At Dubai's wax museum, you see centuries-old waxwork techniques and rub shoulders with world leaders, politicians, movie stars, sportspersons, etc.
It is a fantastic opportunity to take lots of photos with celebrities, and kids and teenagers love the chance to snap selfies with stars.
Museum of Illusions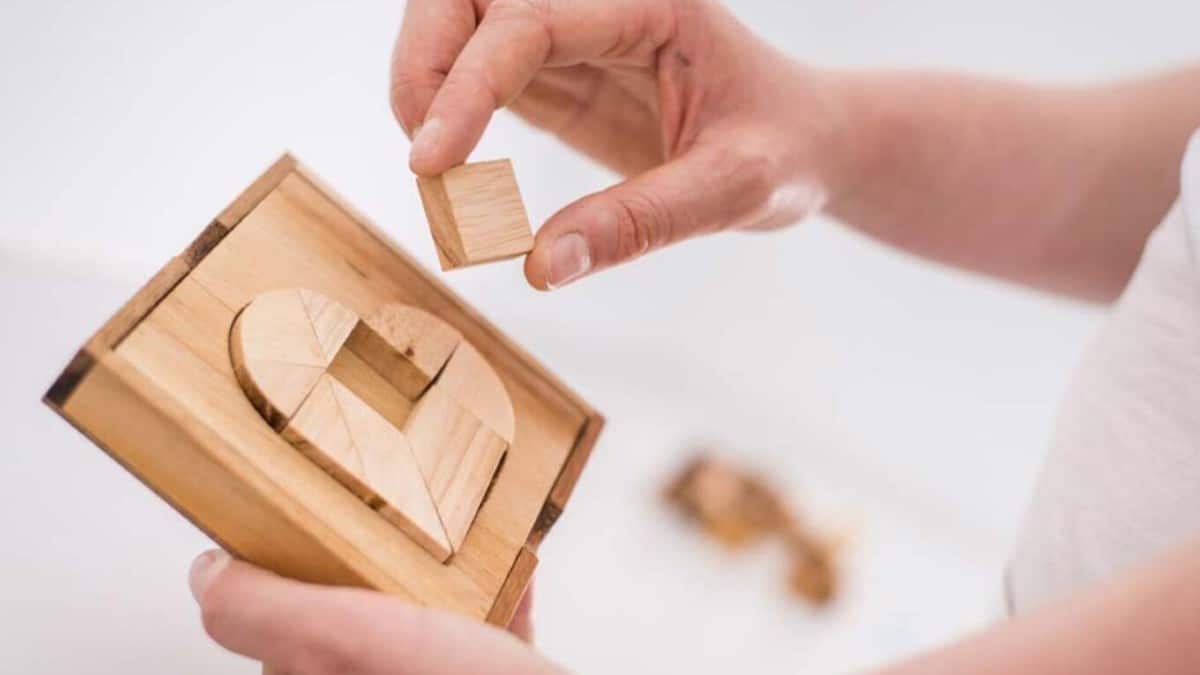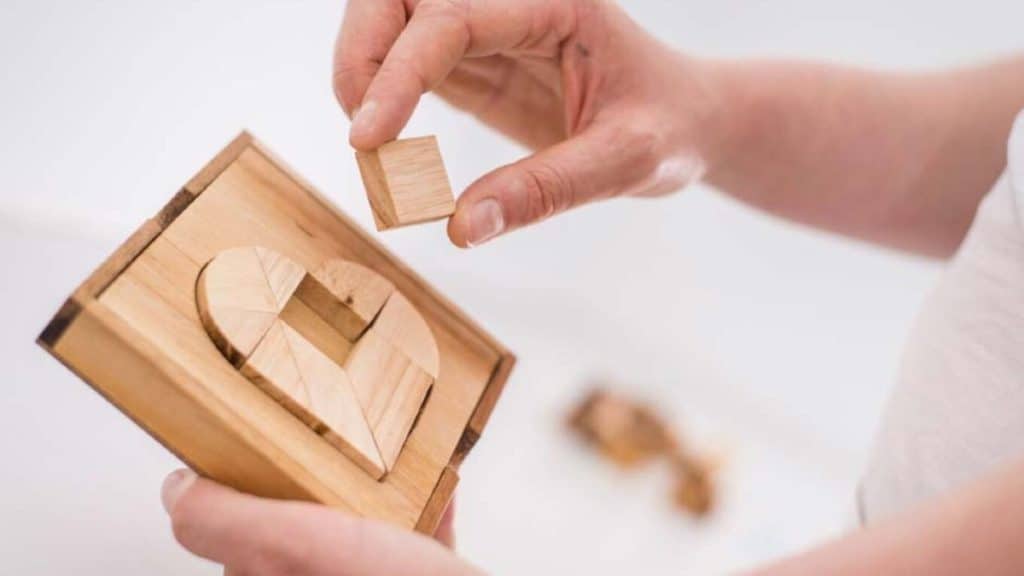 At the Museum of Illusions Dubai, seeing is believing.
Spread over 450 square meters, the Museum of Illusions features more than 80 interactive exhibits based on science, math, and psychology.
The best part about this fascinating museum is that, unlike others, it encourages interaction with the exhibits.
This world of visual and sensual illusions is part magic, part mind games, and is a mind-blowing experience for the whole family.
Ski Dubai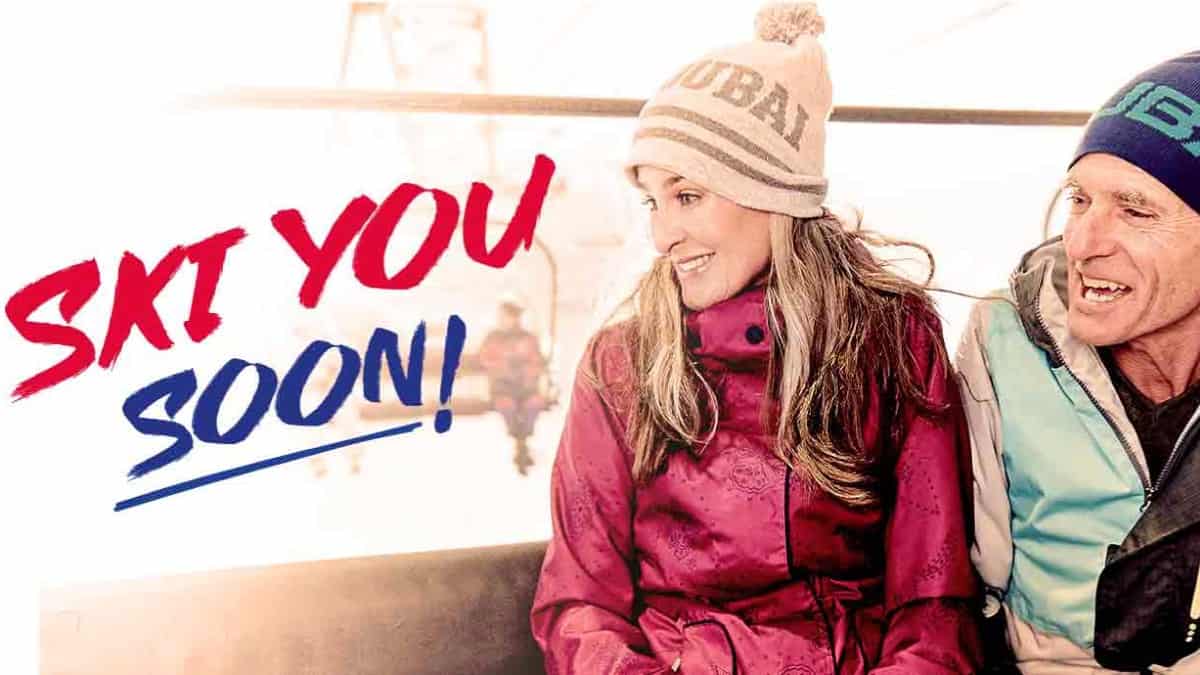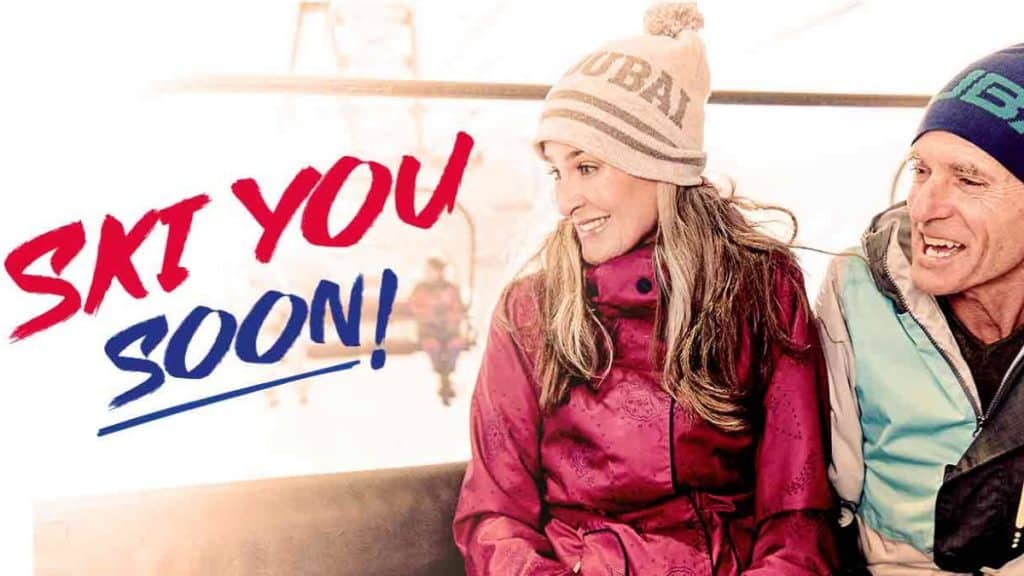 Ski Dubai is Middle East's first indoor ski slope and attracts more than a million visitors annually.
Tourists visit Ski Dubai to ski, snowboard, and play many other winter games.
The Gentoo and King Penguins are also a major draw at this attraction located inside the Dubai Mall of the Emirates.
Wild Wadi Waterpark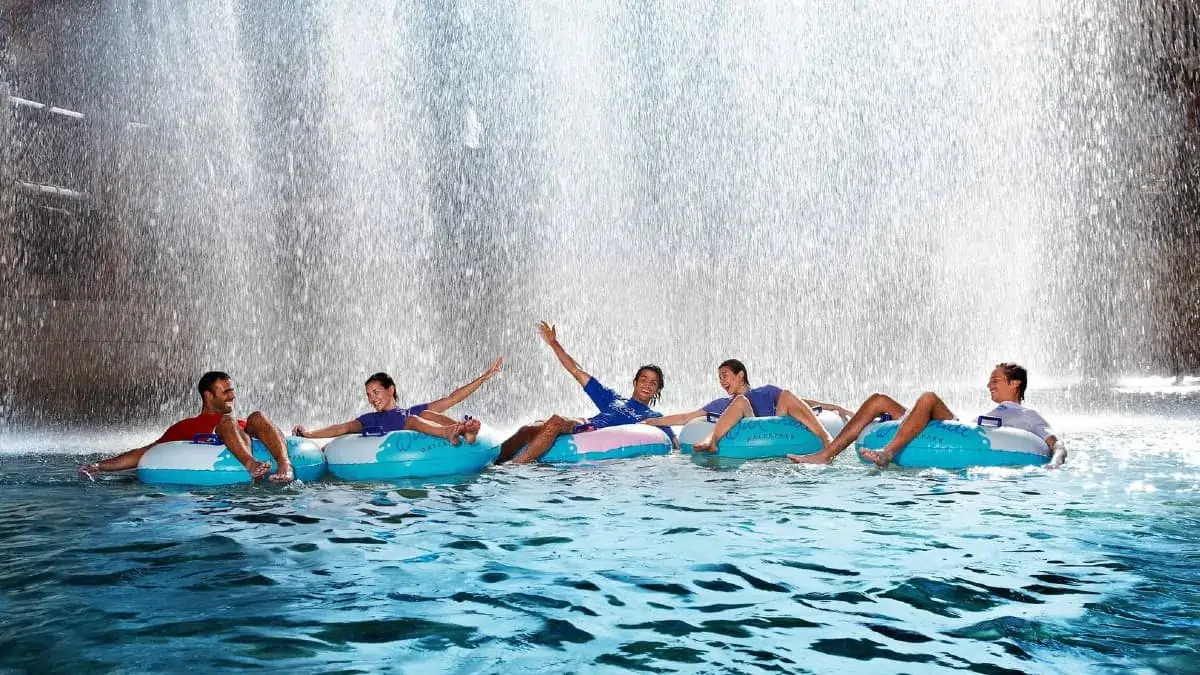 Wild Wadi Waterpark is one of the iconic waterparks of Dubai and an unforgettable aquatic adventure for the whole family.
The waterpark is located just in front of the renowned Burj Al Arab and has more than thirty rides and attractions for the guests to enjoy.
The aquatic park is inspired by the tales of Juha, an Arabian folklore character.
Juha is also the waterpark's mascot and can be seen all over, urging visitors to play safe, have fun, and get soaking wet.
With more than one million visitors annually, it is one of Dubai's most-visited water parks.
Green Planet Dubai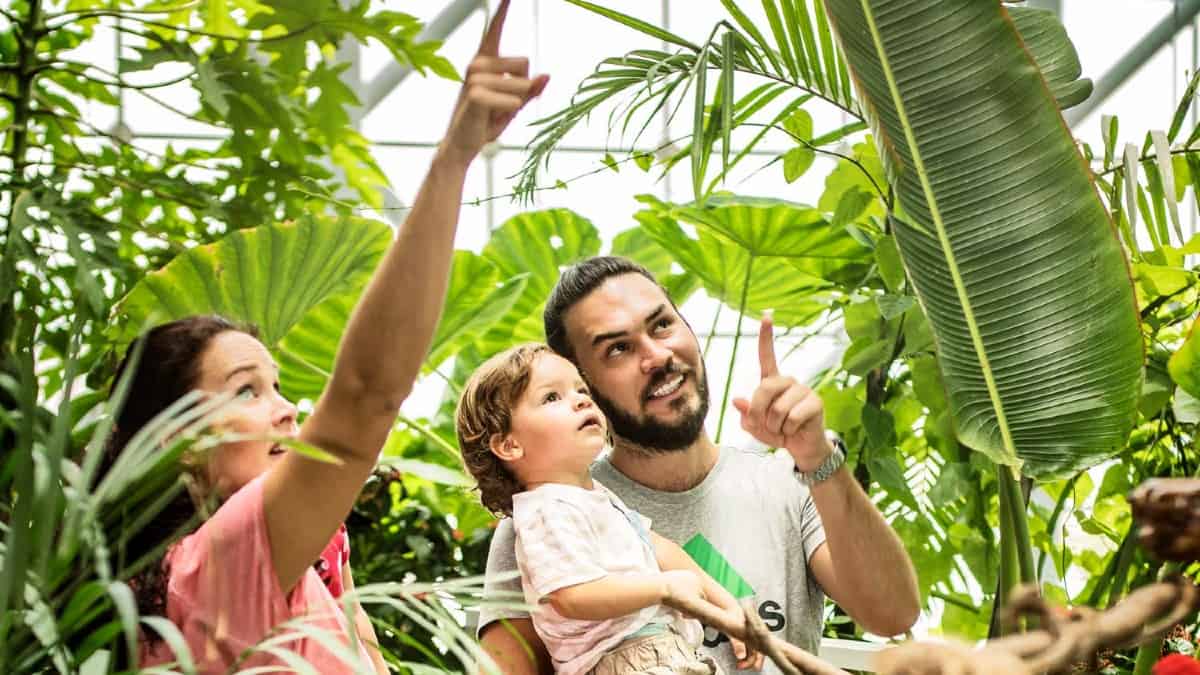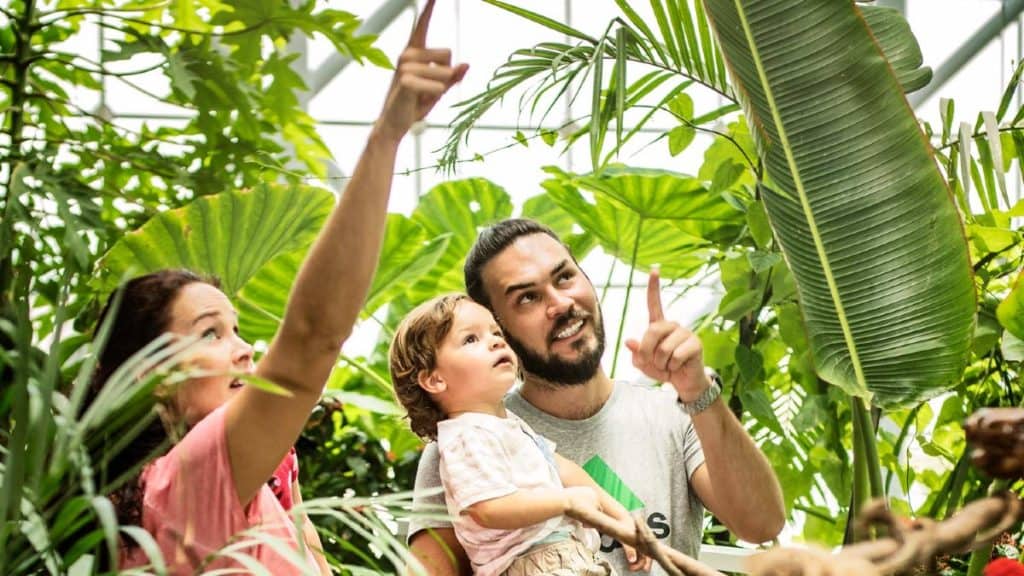 Green Planet is a tropical forest right in the middle of Dubai where it hardly rains.
Visitors can explore the more than 3,000 plants, animals, and free-flying bird species on display at the attraction, which is maintained at a temperature of 25-28 degrees Celsius.
At the Green Planet in Dubai, both kids and adults learn about the diverse plants and wildlife that make up our planet's tropical forests.
The Green Planet is an experience for the senses and the mind.
Chillout Ice Lounge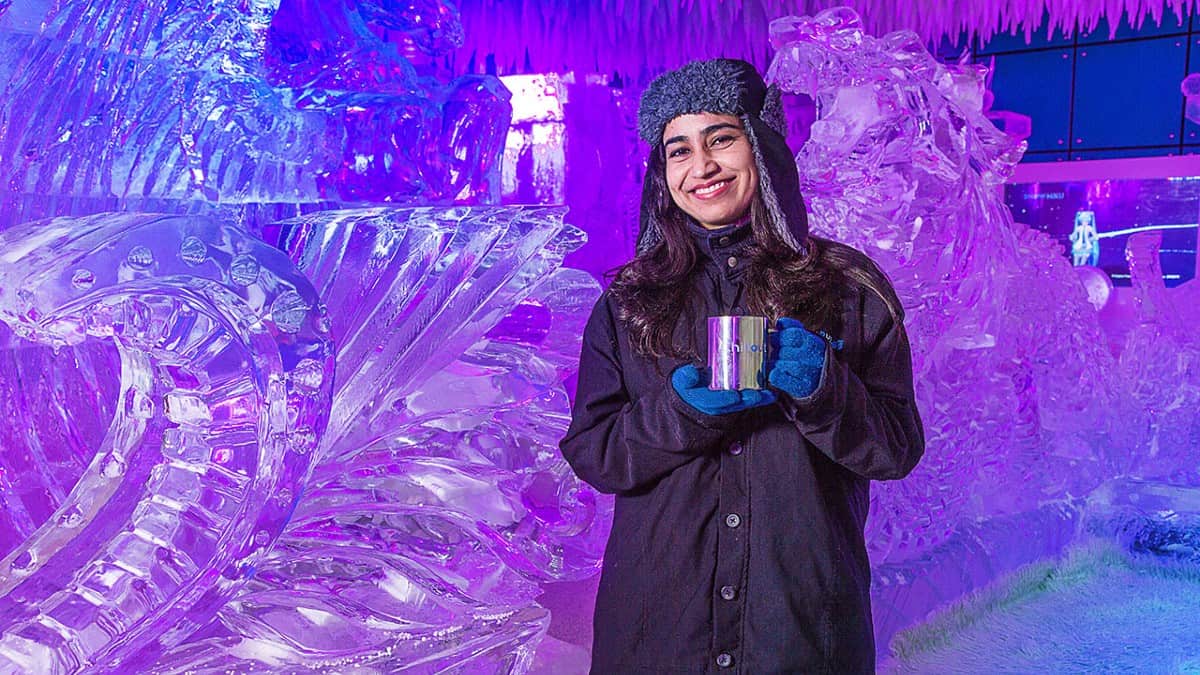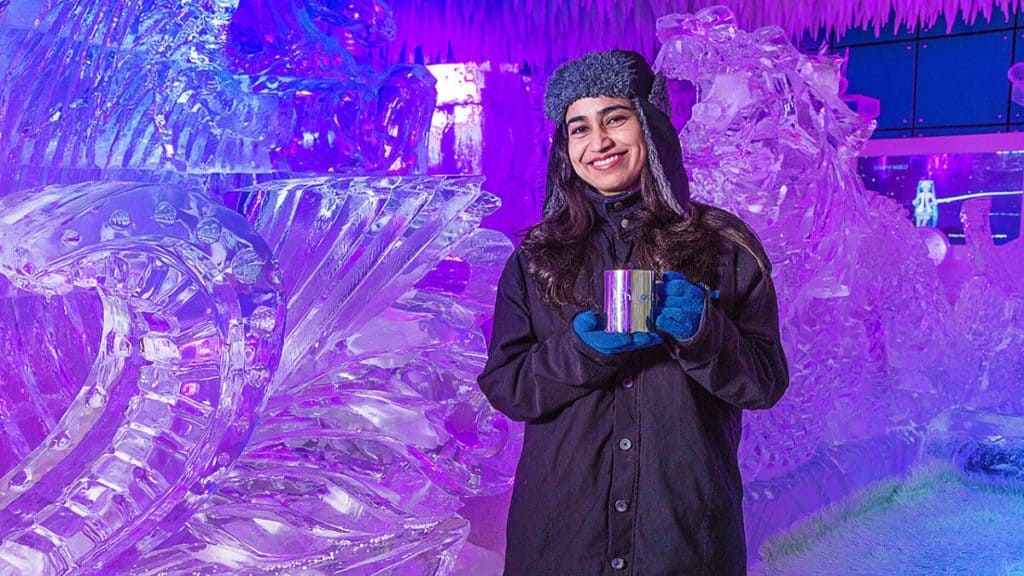 Chillout Ice Lounge in Dubai is a must-visit attraction where you can experience -6 degrees temperature in 50 degrees of desert heat.
The Chillout Lounge is the first sub-zero lounge in the Middle East.
Visitors can see fascinating ice sculptures, enjoy the ice seating and tables, and admire the uniquely illuminated interior, all at a sub-zero temperature.
The diffused illumination changes colors at regular intervals and filters through crystal clear ice blocks, making it a visual treat.
The attraction is further decorated with ice shards, stalactites, and stalagmites, making the experience even more surreal.
Theatre of Digital Art Dubai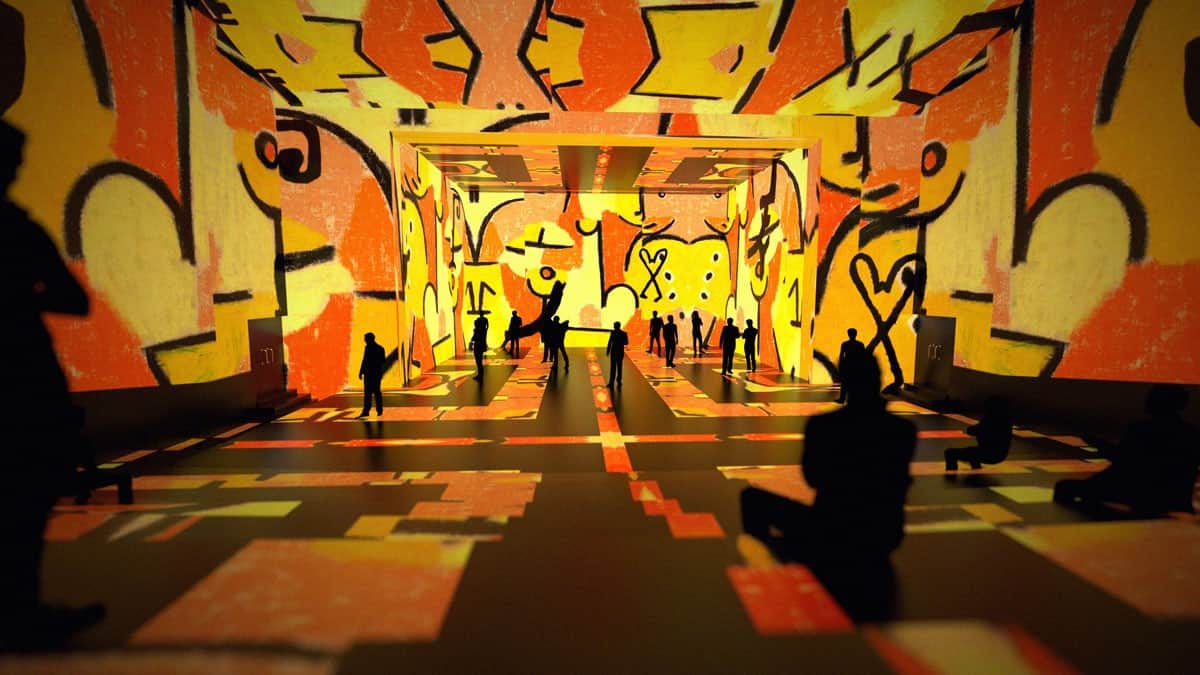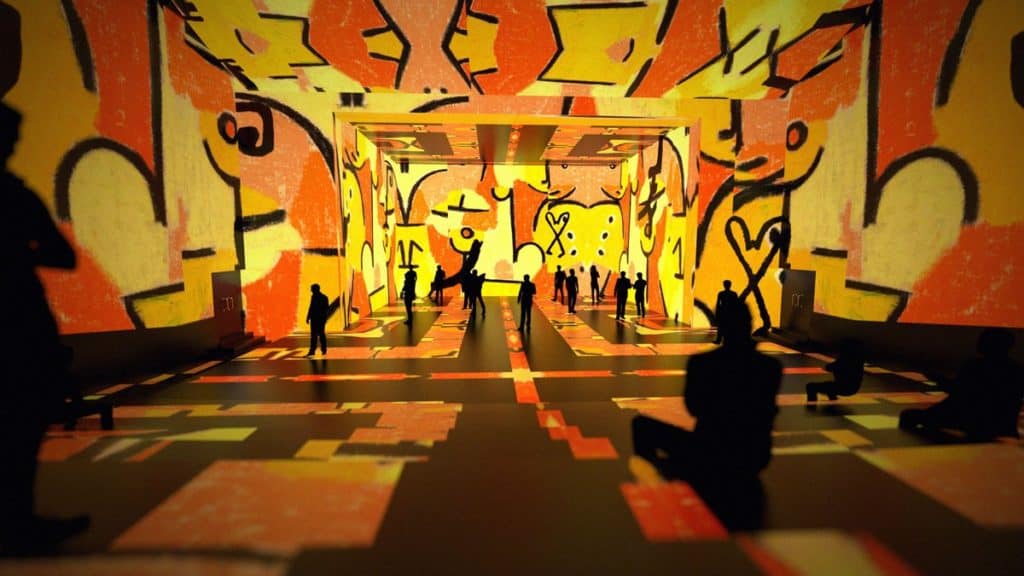 Dubai's Theatre of Digital Art (ToDA) is a multi-sensory, multimedia immersive exhibition that appeals to both kids and adults.
Spread across 1,000 square meters, ToDA is one of the newest tourist attractions in Dubai.
Its walls and floors are covered with large HD screens, giving guests a 3D view of the displays.
Theatre of Digital Art Dubai gives famous artworks a modern twist with advanced technology and immersive storytelling.
iFly Dubai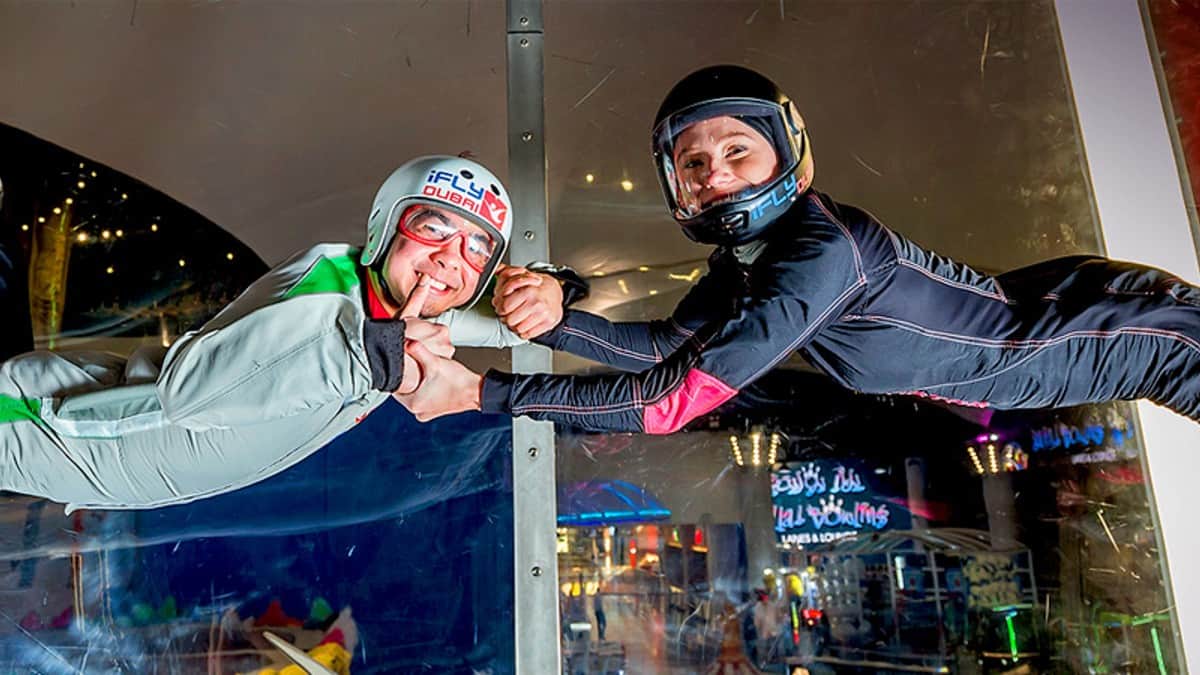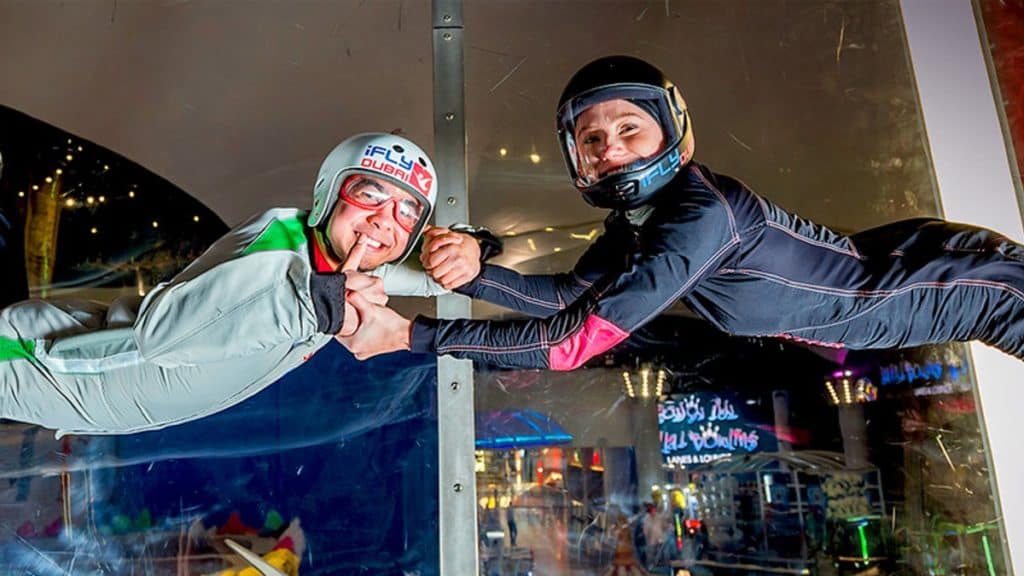 At iFLY Dubai, experience the thrill of skydiving without the worry or cost of leaping out of a plane.
Your instructor follows you into a vertical wind tunnel with speeds of up to 175 mph (282 kph) after private instruction, and you spend 60 seconds being airborne.
Just for the record, when you leap from a plane, the total free-fall time lasts only forty-five seconds!
This indoor skydiving simulator in Dubai is popular entertainment for both tourists and locals.
Smash Room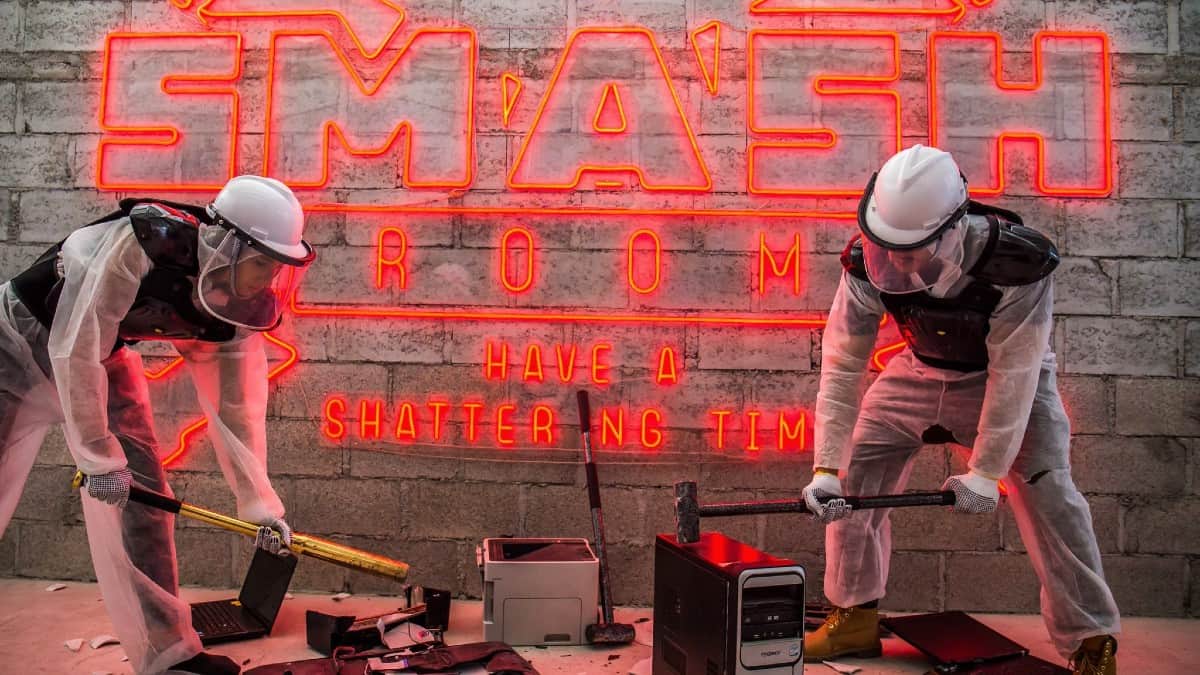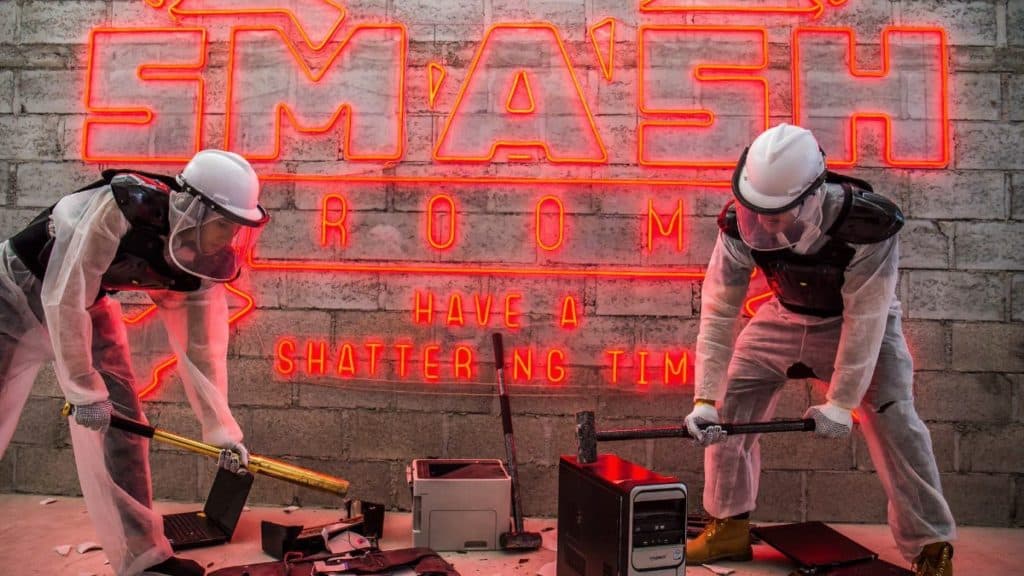 Feel like punching the wall, kicking through a door, or screaming into your pillow?
Now you can smash away your stress at Dubai's Smash Room.
The Smash Room is full of old plates, bowls, furniture, TVs, laptops, computers, chairs, tables, vases, etc., on which you can unleash yourself.
All guests are given protective gear, gloves, and face guards to ensure their safety.
A session at the Smash Room may not heal everything, but there's no denying it makes you feel better.
Sources
# Visitdubai.com
# Indianholiday.com
# Theplanetd.com
# Tripadvisor.com

The travel specialists at TheBetterVacation.com use only high-quality sources while researching & writing their articles. We make every attempt to keep our content current, reliable and trustworthy.
Things to do in other cities