No holiday in Dubai is complete without a desert safari.
Next to visiting Burj Khalifa, Dubai's most popular tourist activity is going on a desert safari.
All tour operators offer endless variations of the experience, so the price of desert safari in Dubai varies over a wide range.
A well-rated safari tour starts from AED 125 ($35) onwards, while a private desert safari can even go up to AED 2,000 ($540) per person.
This article shares how much desert safaris in Dubai will cost you.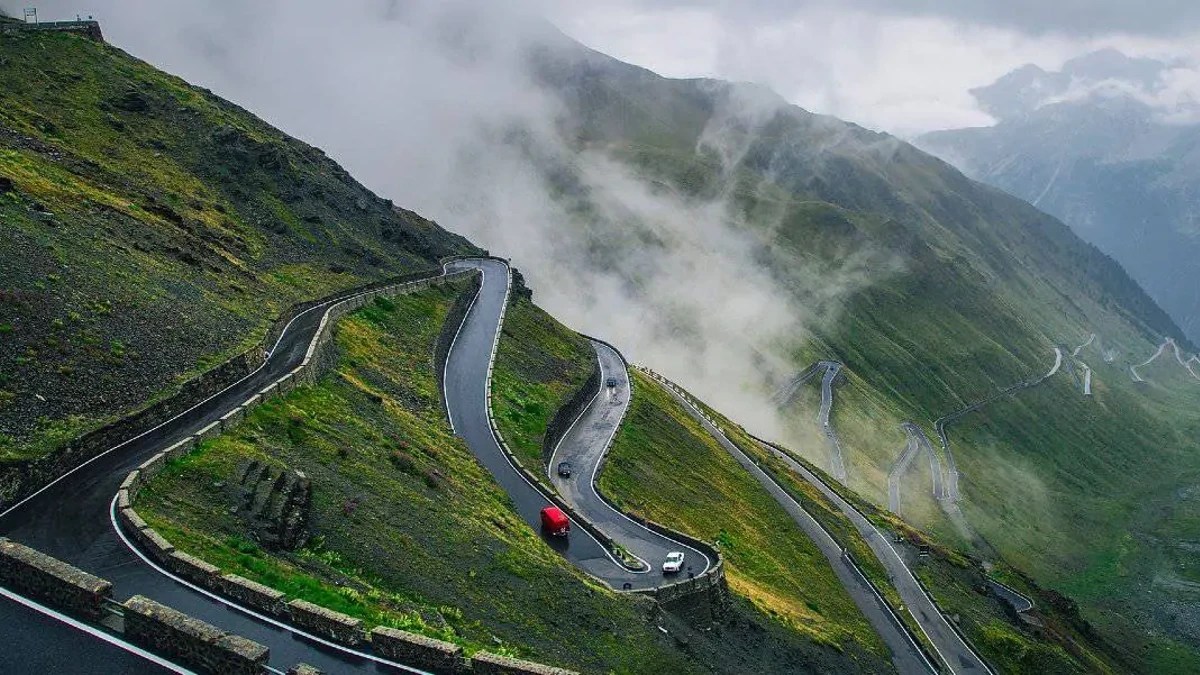 Why the price of Desert Safari varies
The cost of your desert safari in Dubai will depend on its timing, tour inclusions, and seasonal variation. 
Duration of desert safari
Tour companies take tourists into the desert for safaris all through the day.
Morning desert safaris are customized for extreme adventure and usually last only four hours.
Evening desert safaris last seven to eight hours, including a BBQ dinner.
That's why evening desert safaris are costlier than morning safaris.
Tour inclusions
Depending on the desert safari you book, you will experience some or all of the below activities –
Dune Bashing
Quad Biking
Sand Boarding
BBQ Dinner
Camel Riding
Watching Sunrise
Watching Sunset
Photos wearing Arabic costume
Photos with Falcon
Henna Painting
Shisha Smoking
Belly Dance
Tanoura Dance
Dubai desert safaris are costlier, including Dune Bashing, Quad Biking, Dune Buggy riding, and BBQ Dinners.
The other activities are included with all safari tours.
Seasonal variation
Desert safaris are cheaper on weekdays and lean seasons as with other tourist activities.
However, the discounts on safaris come at a price because the weather can be scorching during lean tourist seasons.
---
---
Cost of morning safaris from Dubai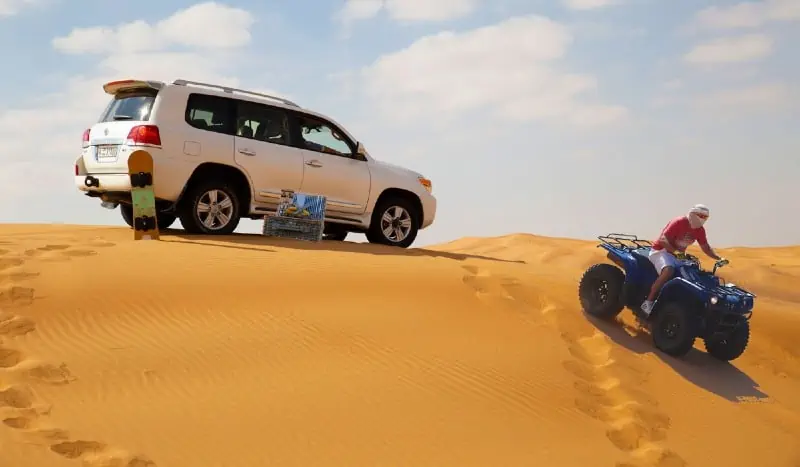 Morning safaris which include extreme Dune Bashing and other regular activities, cost AED 115 ($31) per person.
Dubai desert safaris that include Dune Bashing and Quad Bike Rides (35 minutes) cost AED 288 ($78) per person. 
Morning desert safaris are best for visitors who prefer to start their day early, want to be back before it gets too hot or have something else planned for the evening.
A private morning desert safari with a pick-up from your hotel in Dubai will cost approximately AED 1554 ($423) for a group of six tourists. 
---
---
Cost of evening safaris from Dubai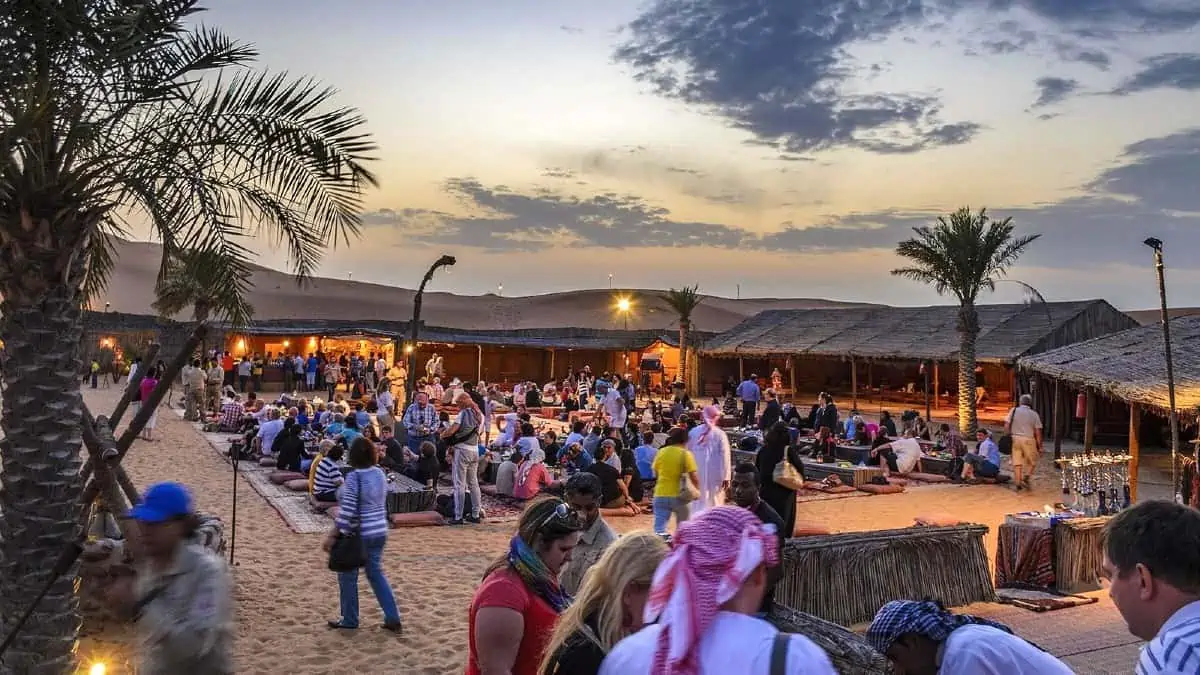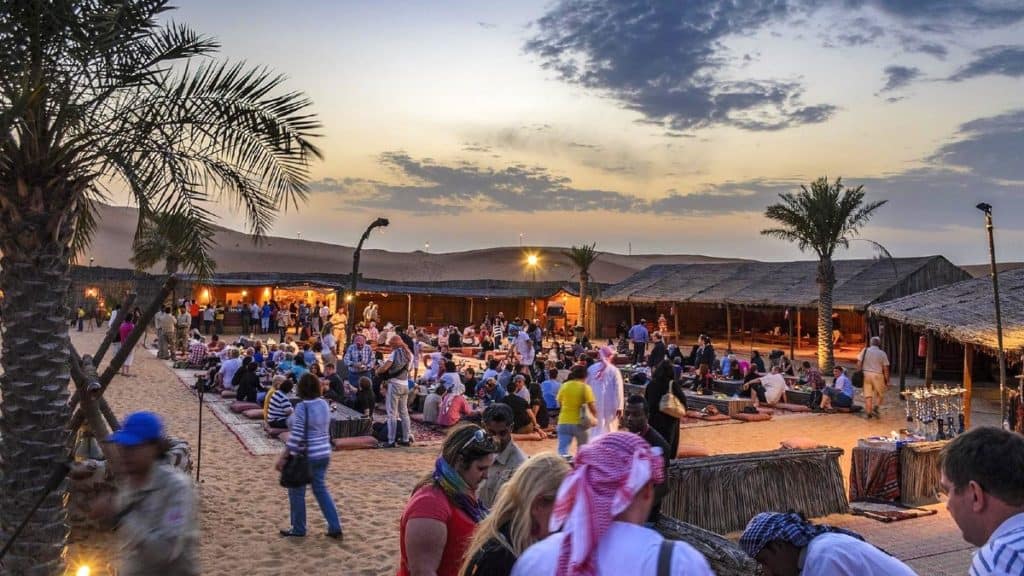 Evening Dubai safaris are costlier than morning safaris.
A regular safari costs AED 297 ($81), but if you want to include the adrenalin-pumping Red Dunes Bashing, 35-minute Quad Bike Ride, and Al Khayma Camp, its price goes up to AED 525 ($143) per person. 
To include VIP food service in your desert experience, you must shell out AED 450 ($122) per traveler. 
A seven-hour long private evening desert safari with a pick-up from your Dubai hotel costs approximately AED 3562 ($970) for two travelers. 
---
---
Price of overnight desert safaris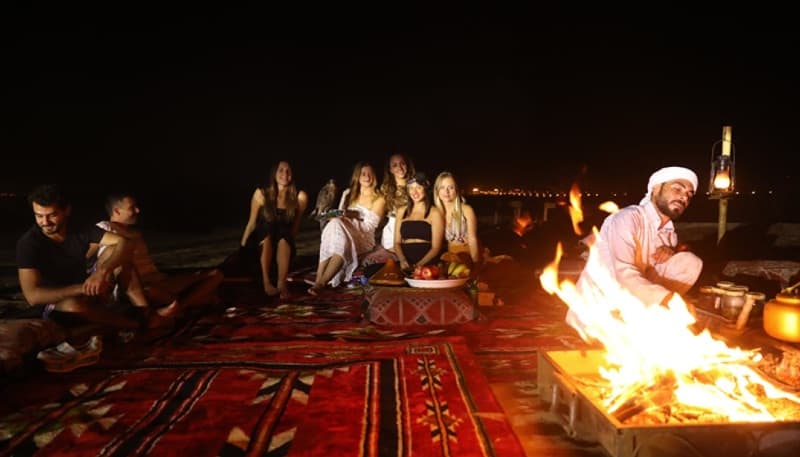 The overnight desert safaris, which involve sleeping in a Bedouin tent followed by a sunrise camel trek & breakfast, are priced at AED 609 ($166) per person. 
Despite the cost, tourists love it because it helps them experience real desert life.
Sources
# Godubaidesertsafari.com
# Dubaidesertsafaris.com
# Quora.com
# Travanya.com

The travel specialists at TheBetterVacation.com use only high-quality sources while researching & writing their articles. We make every attempt to keep our content current, reliable and trustworthy.
Recommended Reading
# Best Desert Safaris in Dubai
# Desert Safari from Sharjah
# Desert Safari in Abu Dhabi
# Desert Safari in Ras Al Khaimah
# Price of desert safari in Dubai
# VIP Desert Safaris in Dubai
# Morning desert safaris in Dubai
# Dubai Safari with BBQ dinner
# Dubai Safari with Quad Bike
# Dune Buggy Safari in Dubai
# Overnight desert safari in Dubai
# Safari in Dubai with belly dance
# Safari without dune bashing
# Falconry safari in Dubai
Popular attractions in Dubai