Singapore is a small city-state with both a vibrant past and a futuristic attitude.
You are sure to find diverse ethnic quarters and at the same time stunning human-made attractions such as Gardens by the Bay, Universal Studios, etc.
This family-friendly tourist destination has an excellent public transportation system which makes moving around easy.
Discover the top tourist attractions in this spectacular city with our list of the things to do in Singapore.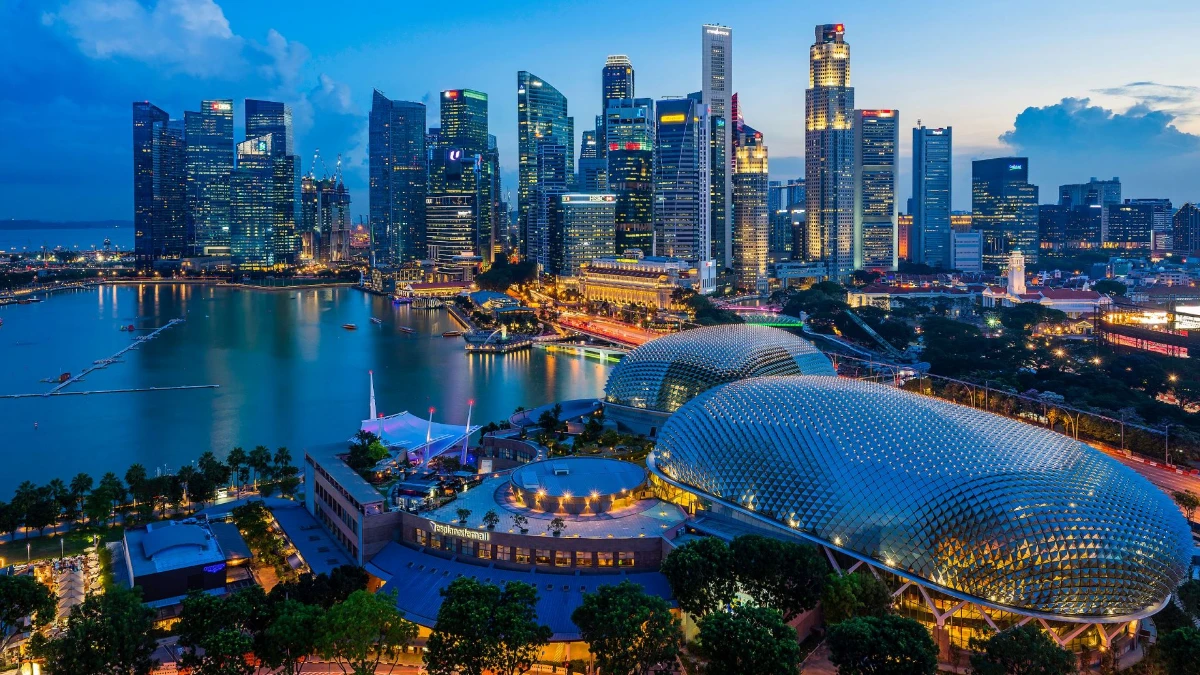 Gardens by the Bay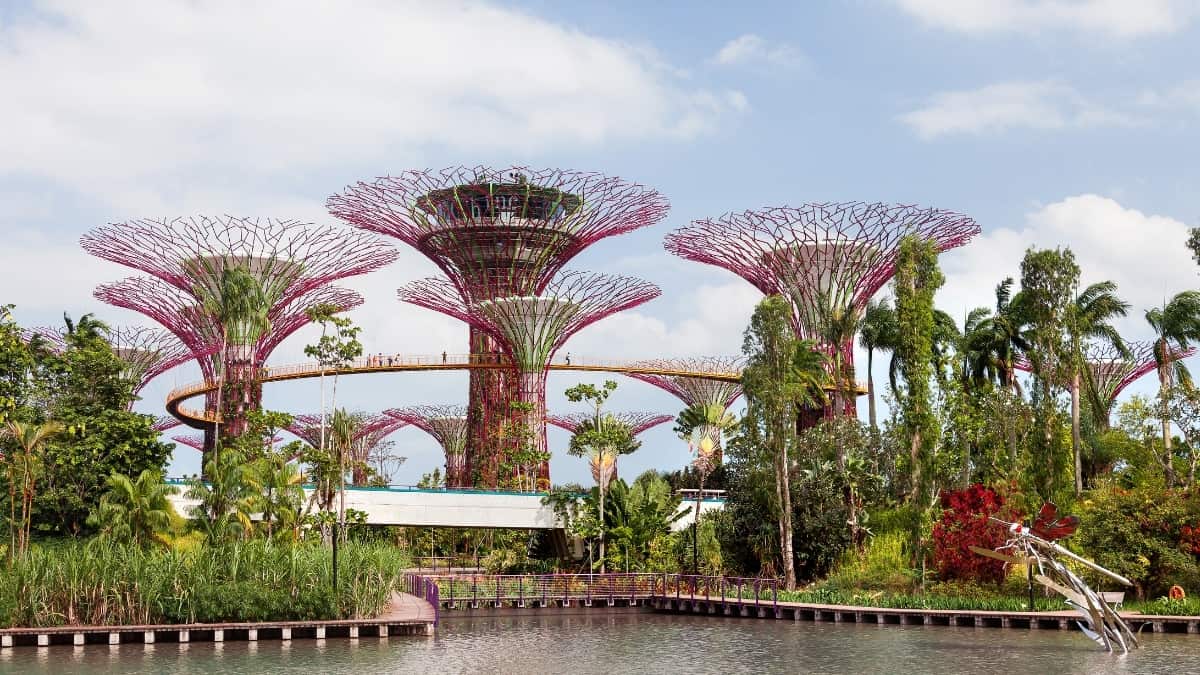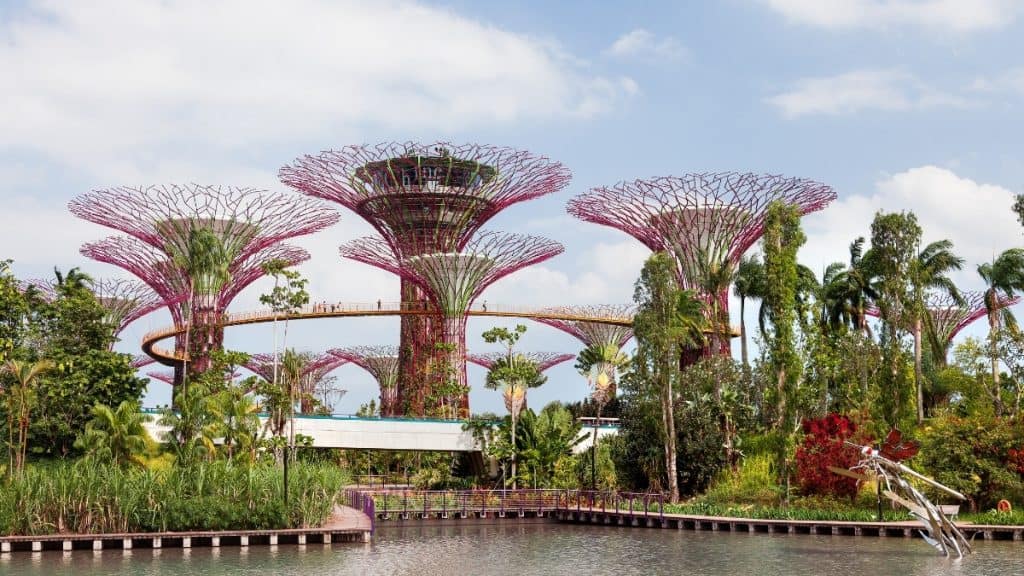 Gardens by the Bay is the most popular tourist destination in Singapore, attracting more than eight million visitors annually.
The award-winning, colorful gardens offer 24 unique experiences and are a nature-lovers delight.
Singapore Cable Car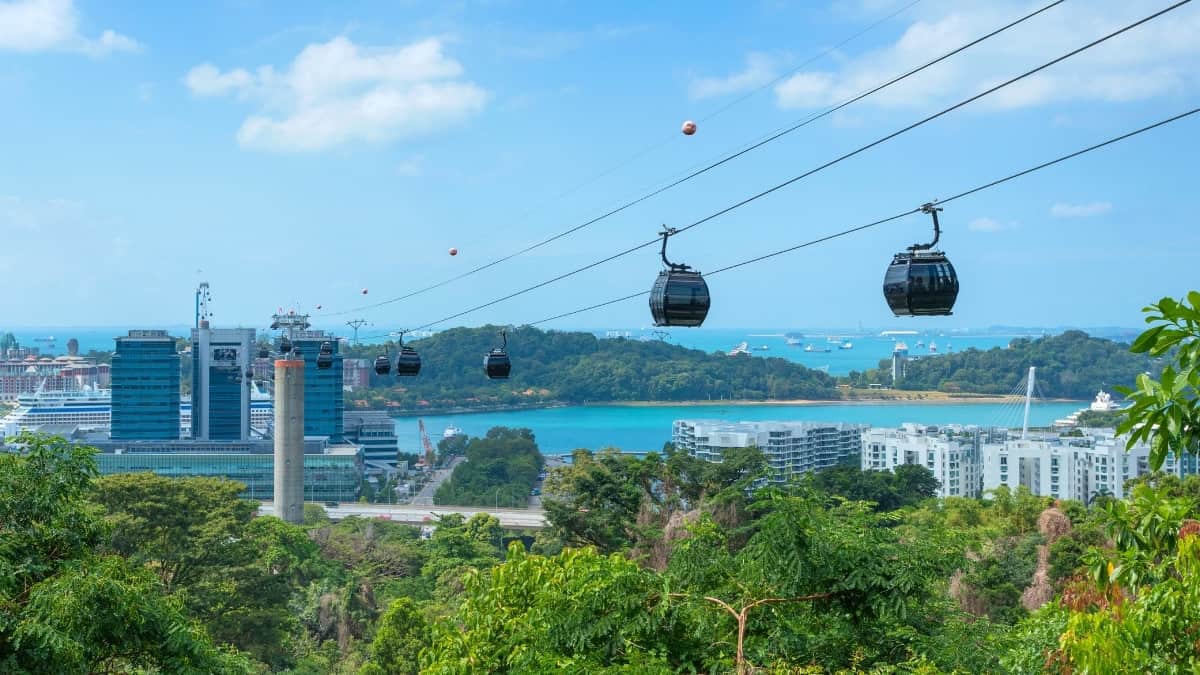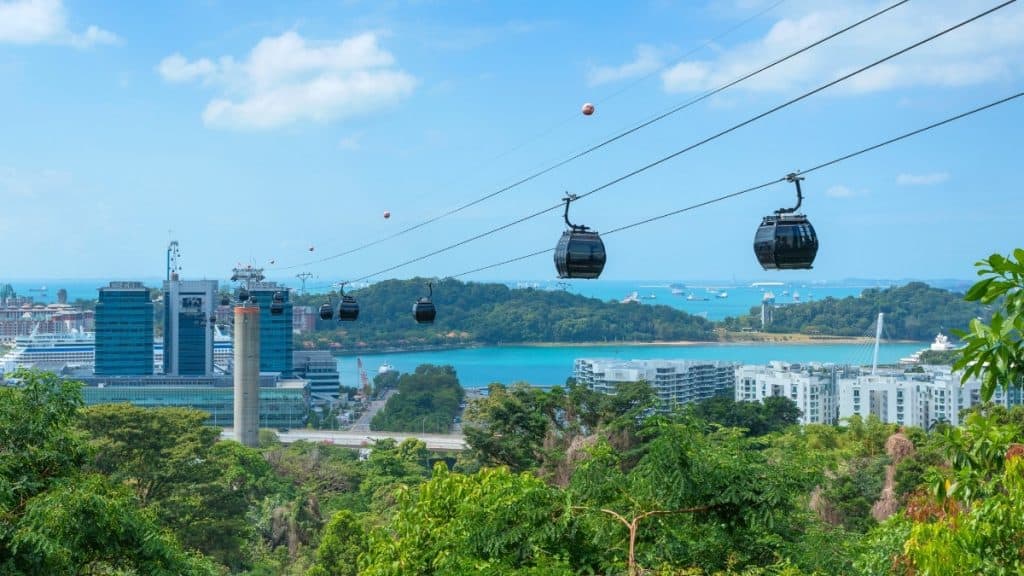 Singapore Cable Car is one of the best ways to see the iconic sights of Singapore.
During the Singapore Cable Car ride, tourists get a bird's eye view of Singapore's stunning skyline, the scenic beaches, lush green forests, the harbor, and the attractions and theme parks of the city.
Almost 60 Million tourists have taken the Singapore Cable Car ride to date.
Singapore Zoo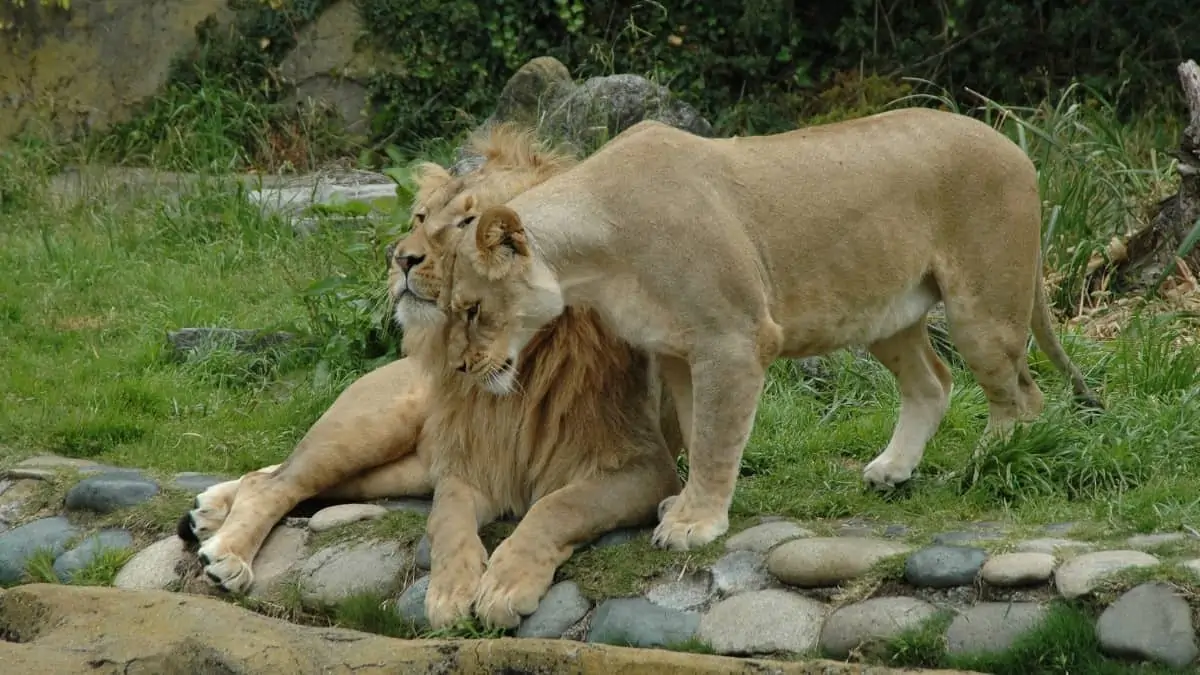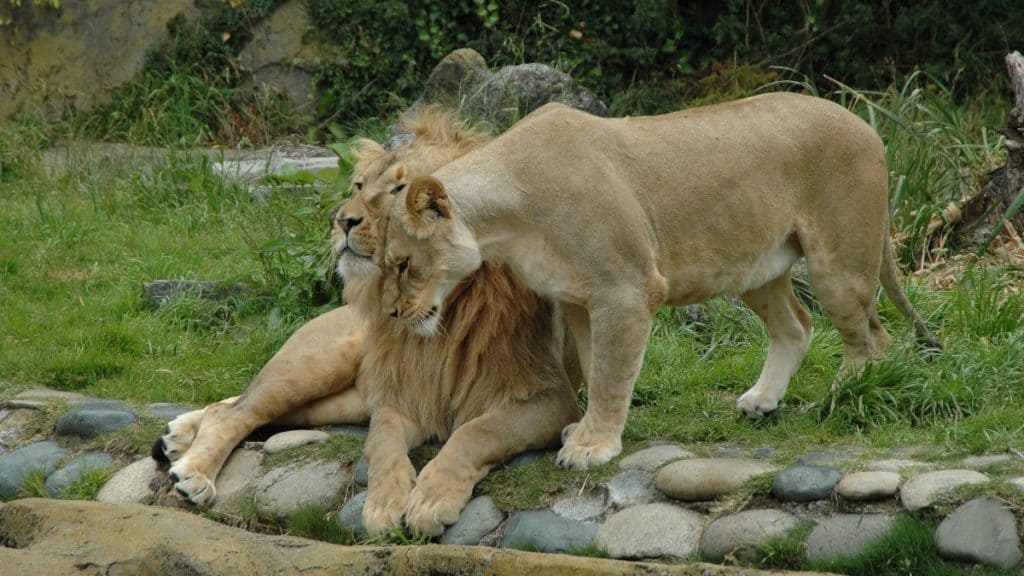 Singapore Zoo is one of Asia's best zoos and attracts almost 2 million visitors every year.
Loved by children and adults alike, the locals often refer to Singapore Zoo as the Mandai Zoo.
Besides the daytime Singapore Zoo, this animal attraction offers many other experiences such as the Night Safari, River Safari, Rainforest Lumina, etc.
Singapore Night Safari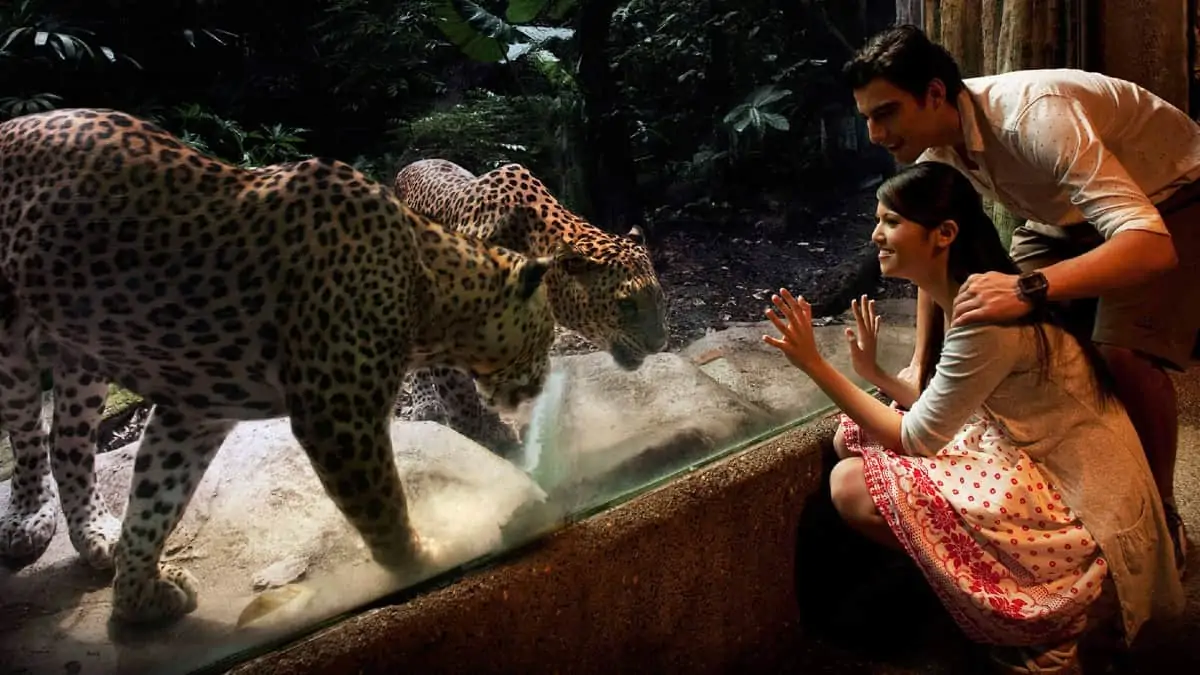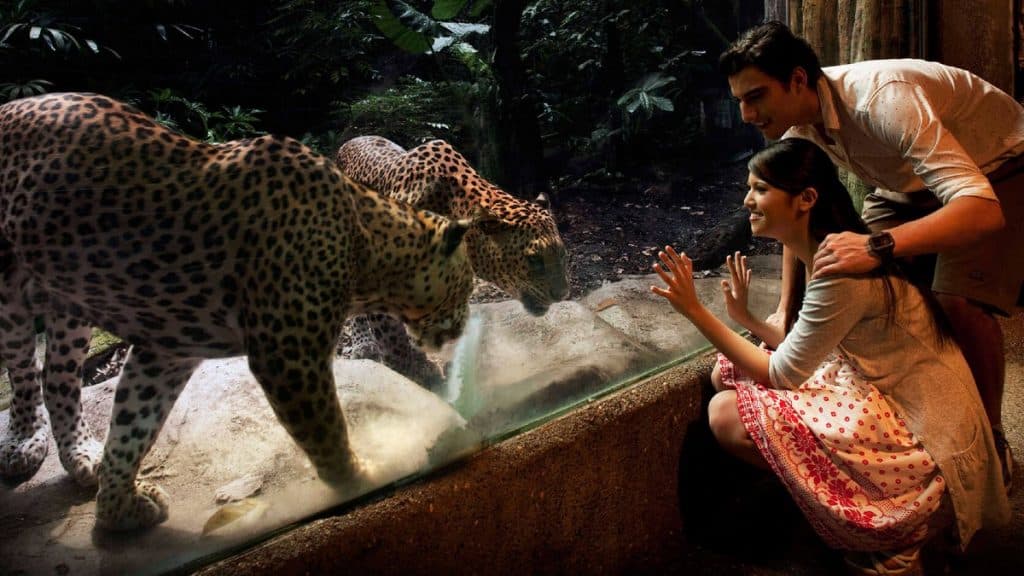 Singapore Night Safari is the World's first nocturnal wildlife park.
During this Safari, which starts after dark, visitors get to explore a 35 hectares nocturnal Zoo on a 40-minute tram ride.
Even as the nocturnal animals roam around freely, the Tram winds its way through four wildlife trails with live commentary.
This night-time journey into the wilderness attracts 1.3 million visitors annually.
Singapore River Safari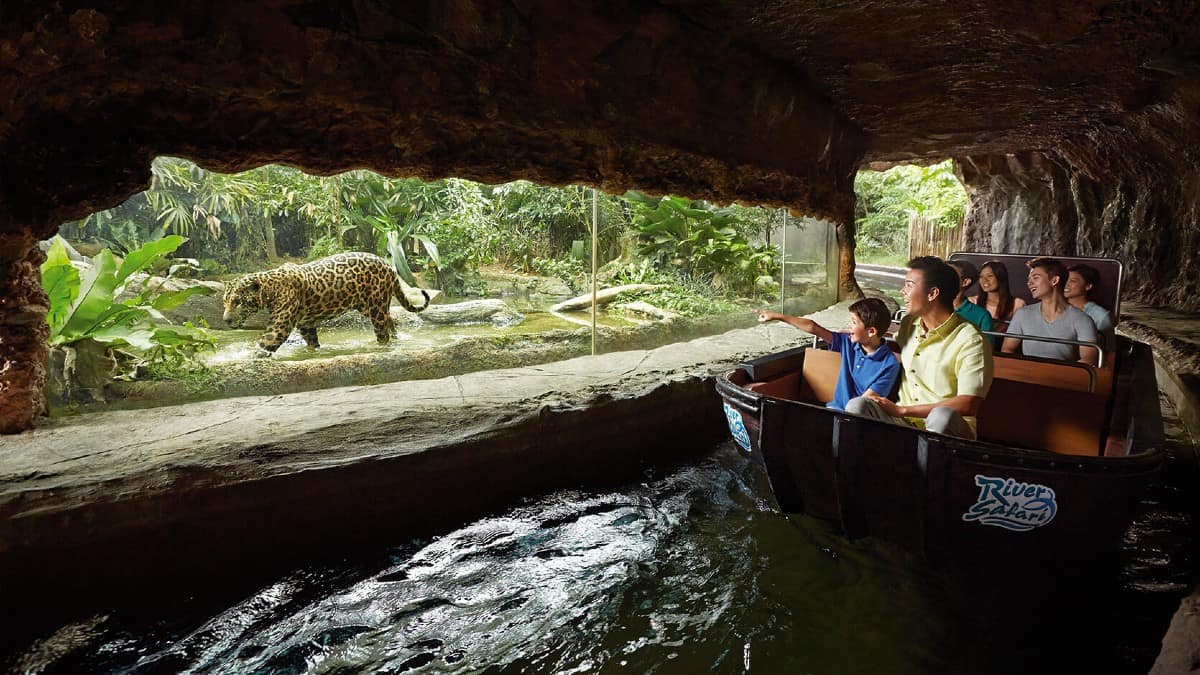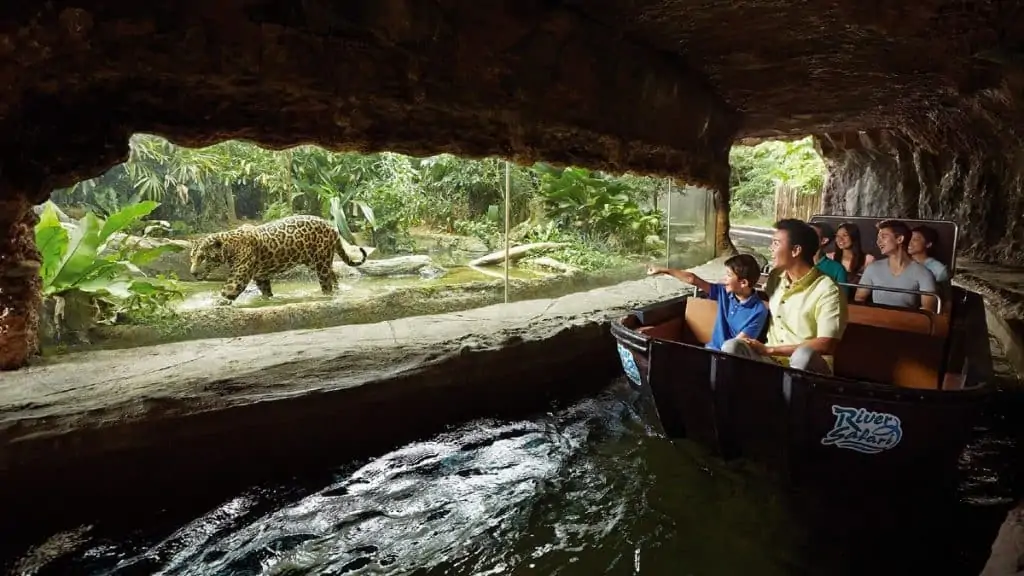 Singapore's River Wonders is Asia's first and only river-themed wildlife park. It was formerly known as the Singapore River Safari.
At this 12-hectares wildlife reserve, you explore the ecosystem of eight of the largest rivers in the World – Mississippi, Congo, Amazon, Nile, Ganges, Mary, Mekong, and the Yangtze River.
Besides these river trails, you also experience the Amazon River Quest and the Reservoir cruise – the two times you will get on a boat.
River Wonders Singapore is also home to Kai Kai and Jia Jia, Singapore's two Giant Pandas.
Madame Tussauds Singapore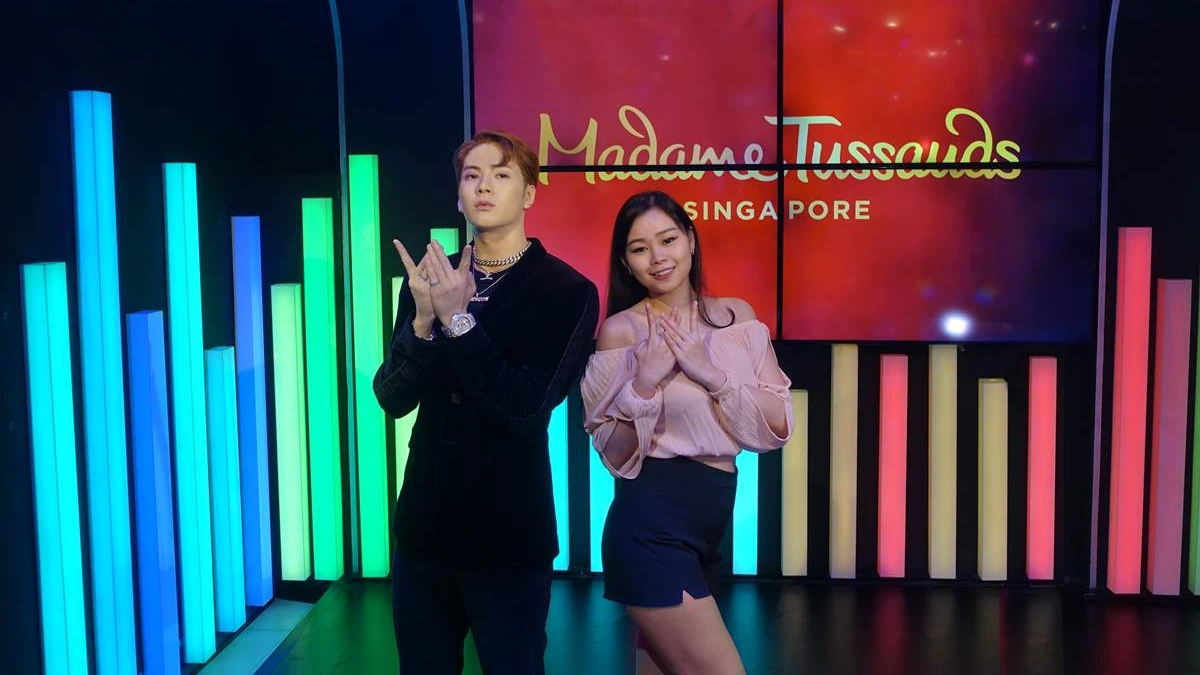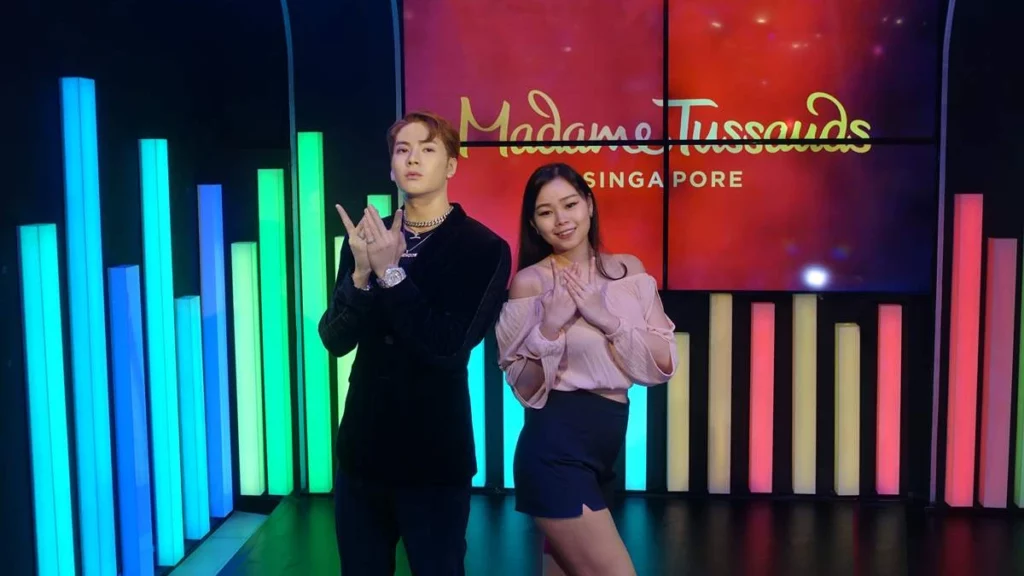 If you want to add glamour to your vacation in the Republic of Singapore, look no further than Madame Tussauds Singapore.
At Singapore's wax Museum, you see centuries-old waxwork techniques and rub shoulders with world leaders, royal families, politicians, movie stars, sportspersons, etc.
It is a fantastic opportunity to take photos with celebrities, and kids and teenagers love to snap selfies with stars.
Madame Tussauds in Singapore is not only a museum but also a place to make your dreams of meeting your idols into reality.
Christmas Wonderland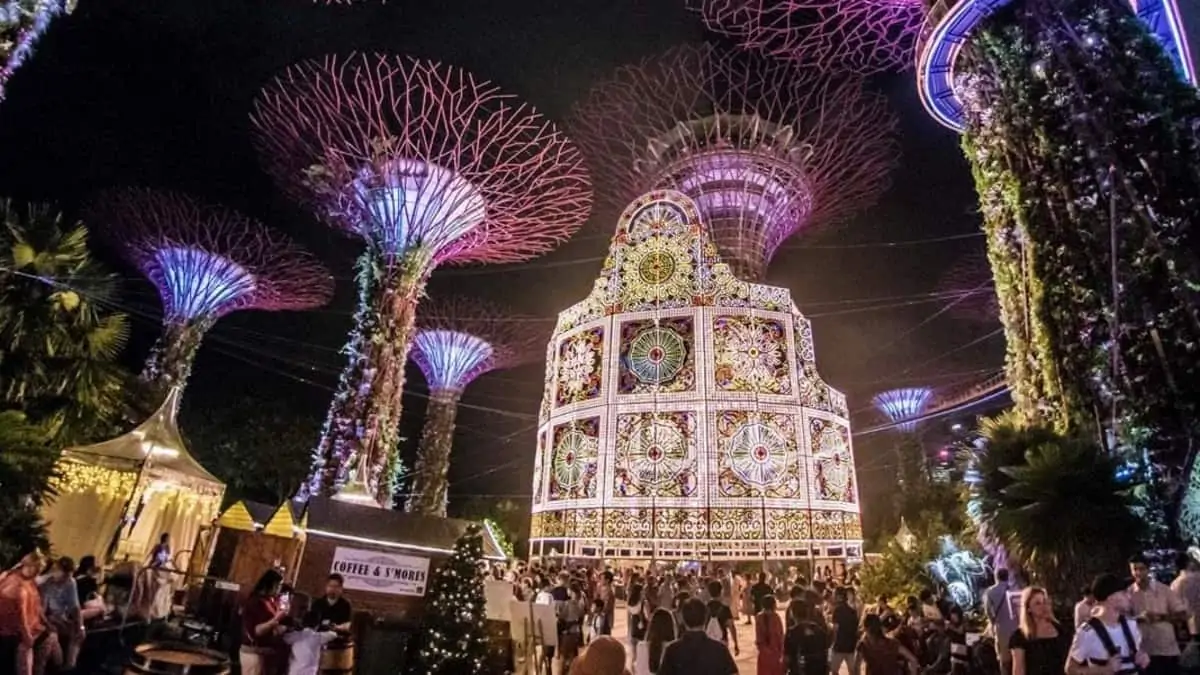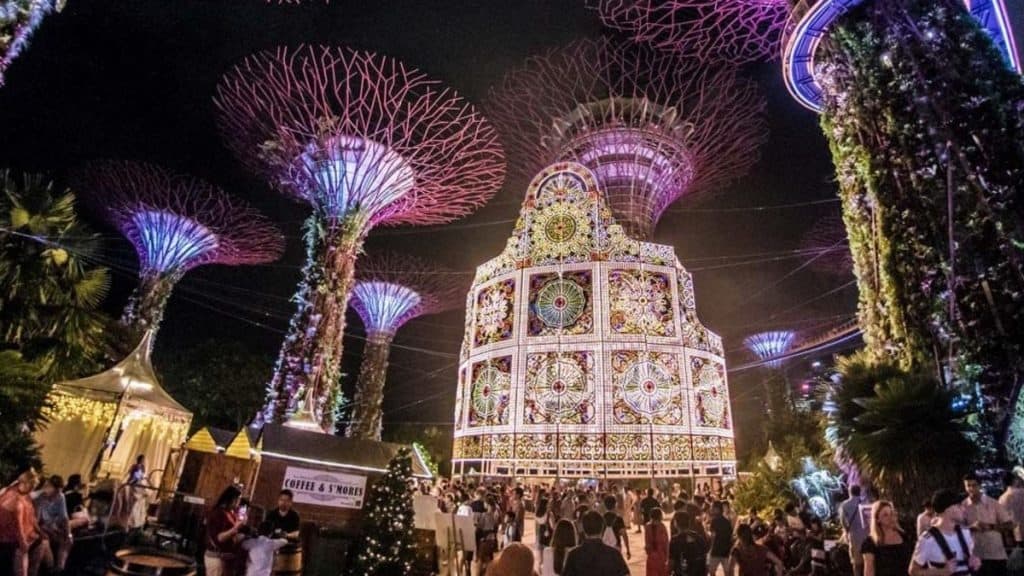 Christmas Wonderland is Singapore's biggest Christmas fair featuring luminarie light sculptures, rides, carnival games, festive market, Santa's Grotto and numerous other entertainment options.
The human-made blizzard, massive Christmas tree, and Christmas carols add to the Christmas cheer.
Garden by the Bay's Christmas Wonderland is the best place to celebrate Christmas in Singapore.
Universal Studios Singapore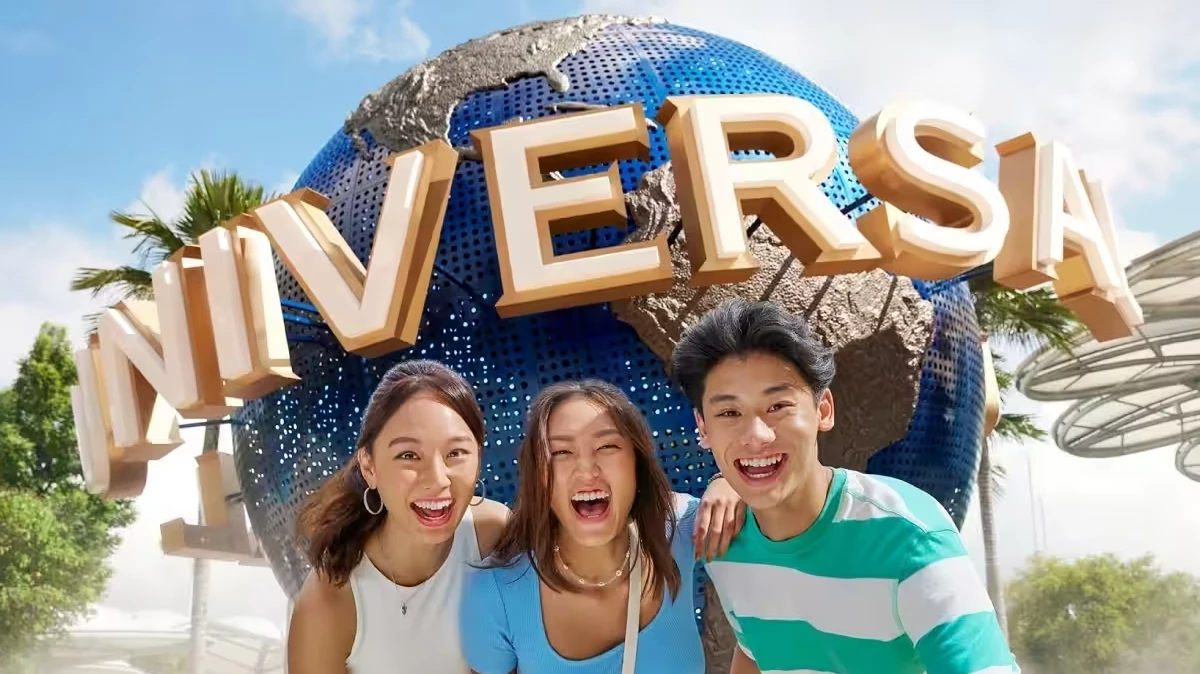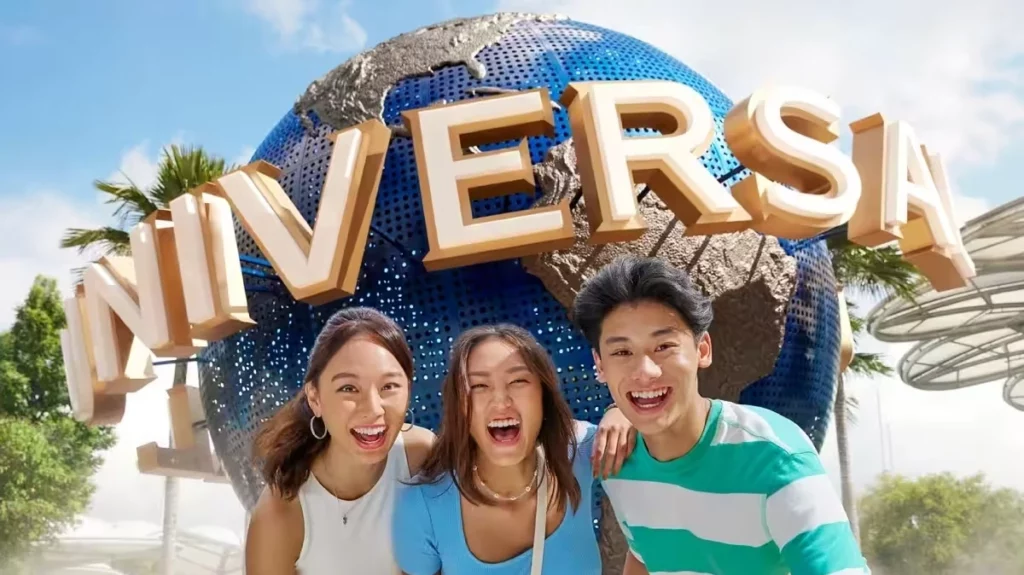 Universal Studios Singapore is a popular theme park located on Sentosa Island in Singapore.
The park is owned and operated by Resorts World Sentosa and promises a fun-filled experience with its numerous attractions, rides, shows, and activities for people of all ages.
AJ Hackett at Sentosa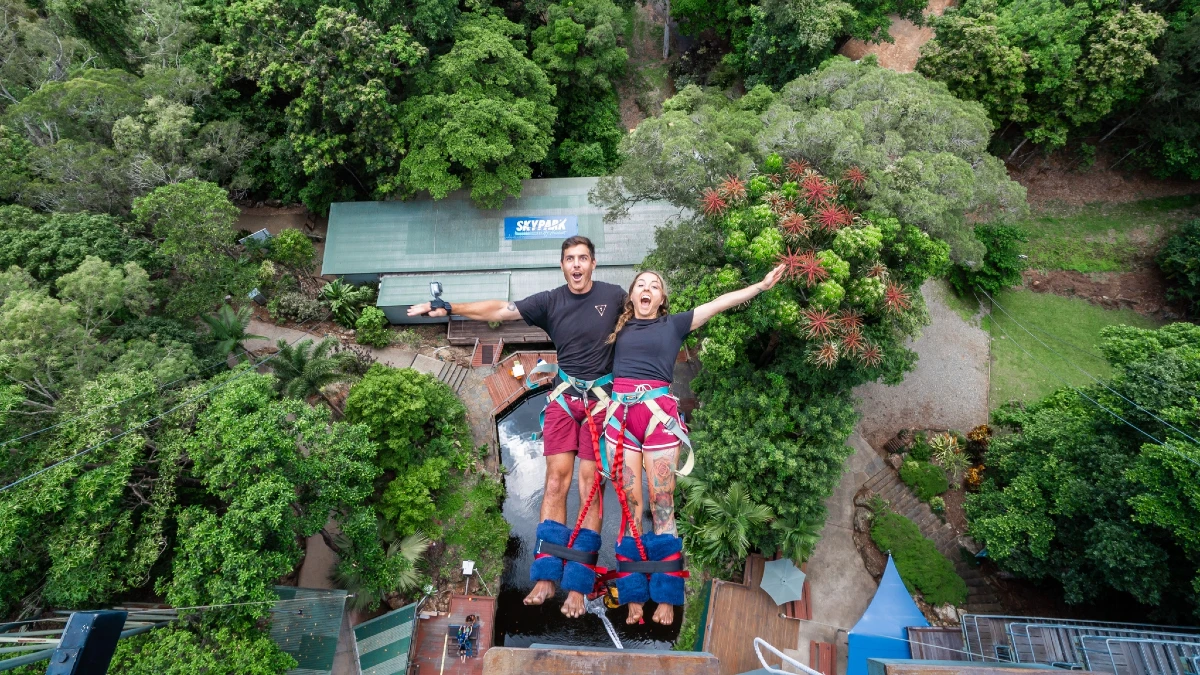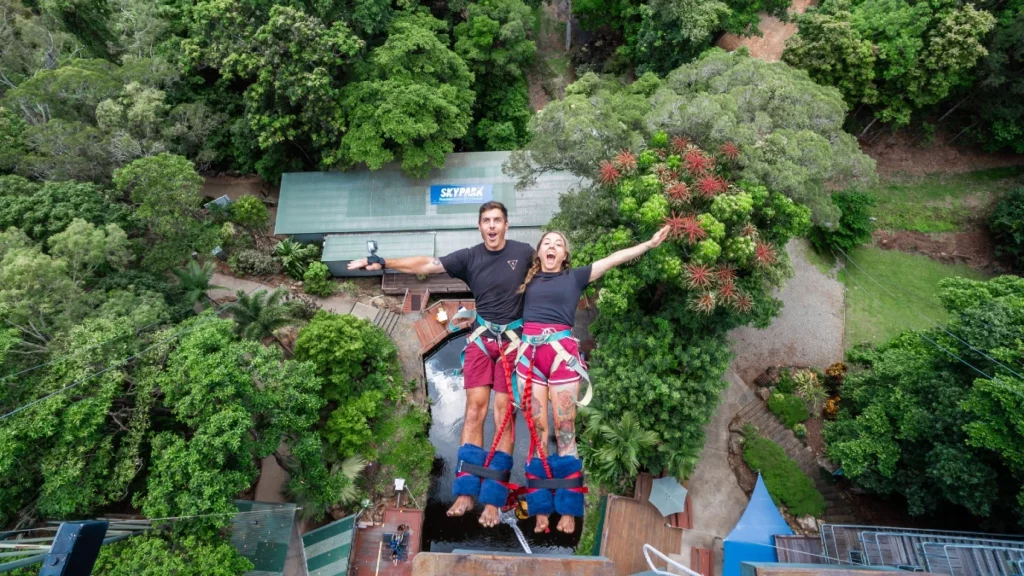 The thrilling Skypark by AJ Hackett on Sentosa Island is a dream getaway for people looking for an exhilarating, adrenaline-raising experience.
Spread across the coast on a 2300m² area on the island of Sentosa, the Skypark is a beachfront delight.
Absorb the beauty of Siloso Beach, and pick your poison between a relaxing time or one filled with excitement and activity.
National Gallery Singapore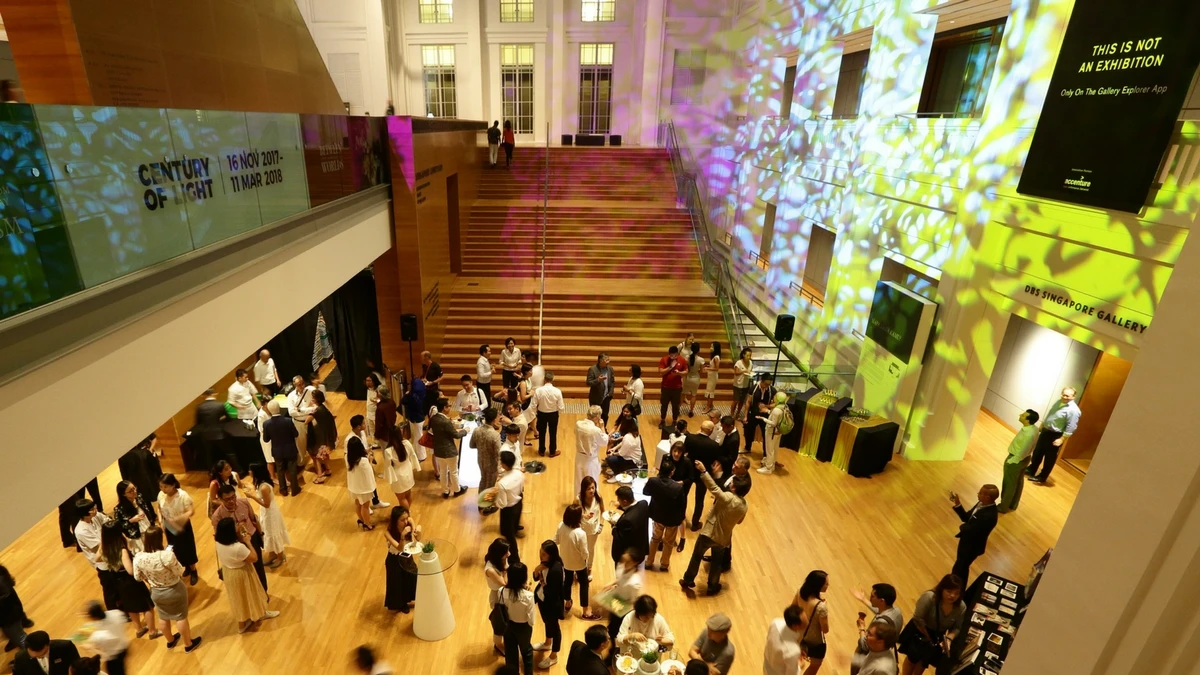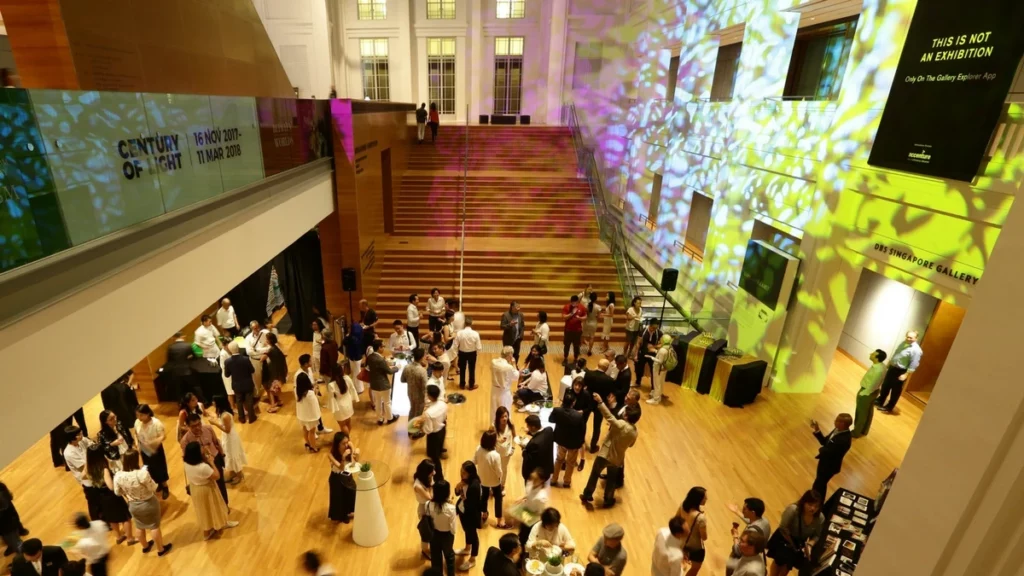 The National Gallery is Singapore's largest visual arts venue and largest museum.
The National Gallery Singapore oversees the world's largest public collection of Singaporean and regional art of the Eastern world.
The gallery aims to give recognition to art and culture through various media while focusing on Singapore's culture and heritage.
iFly Singapore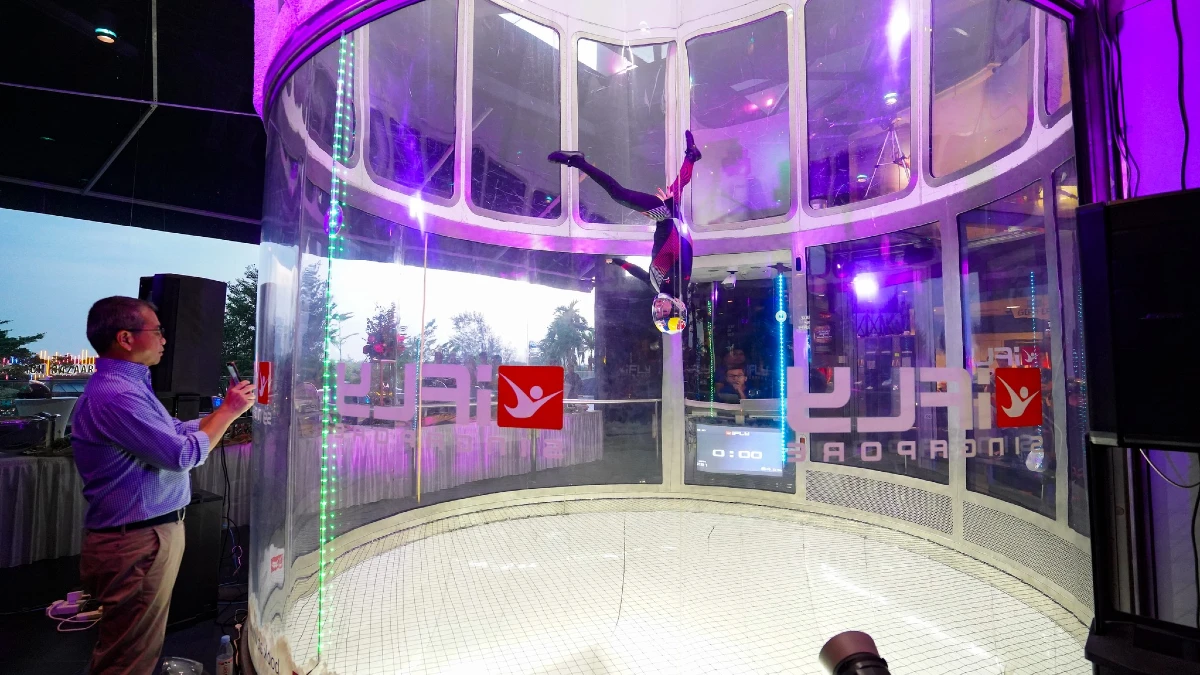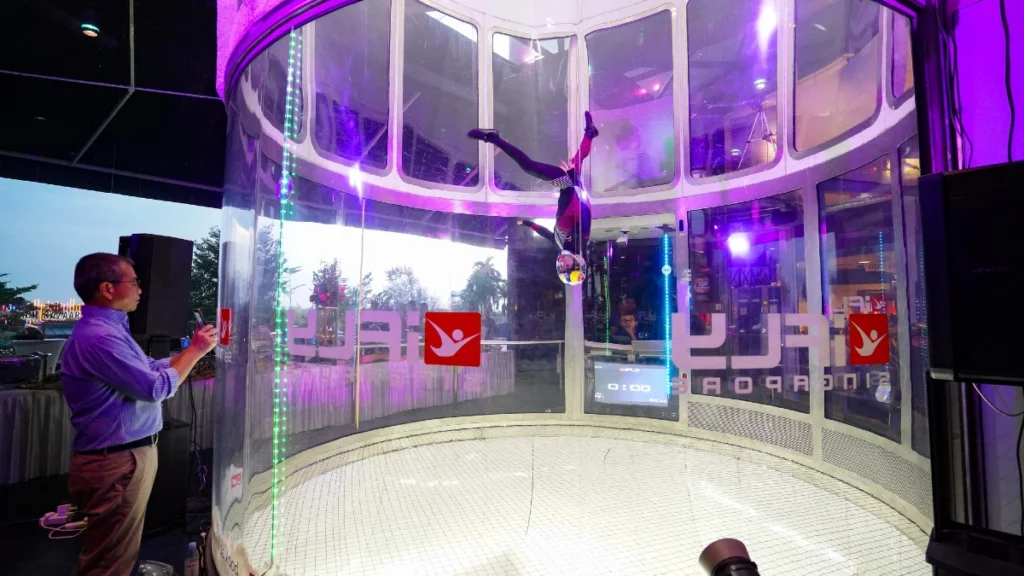 The iFly Singapore is an indoor skydiving facility on Sentosa Island in Singapore.
It allows guests to experience the exhilaration of skydiving in a secure setting.
A wind tunnel at the facility generates a strong updraft that people can use to float and soar in the air.
ArtScience Museum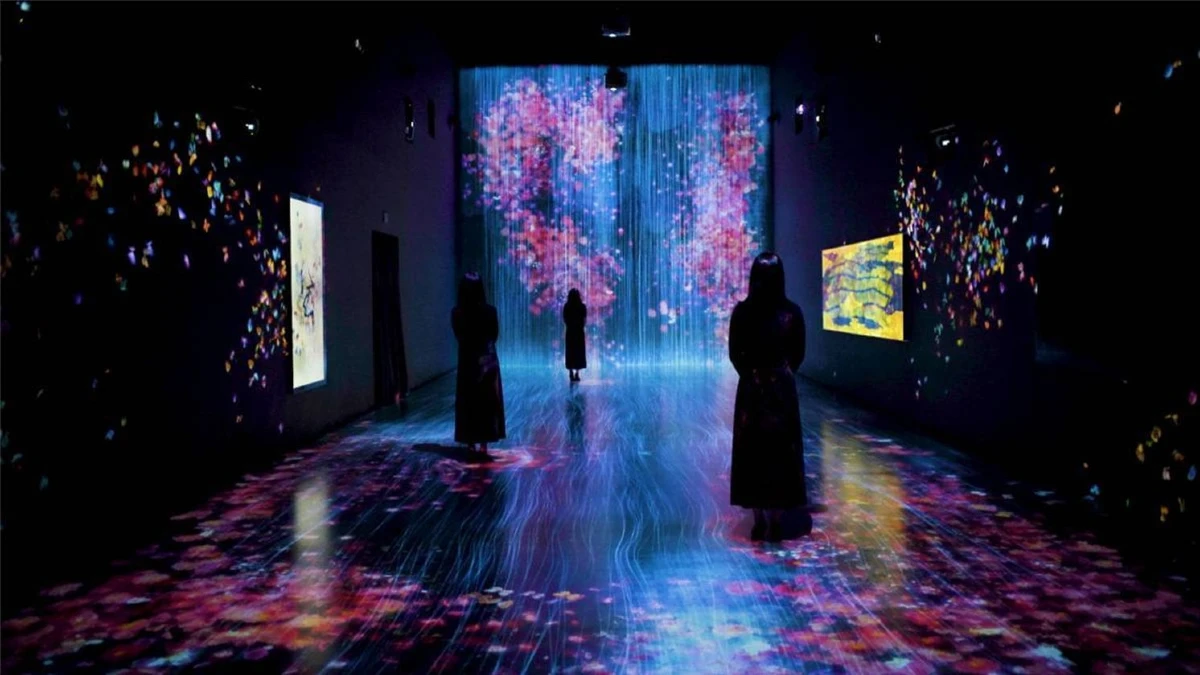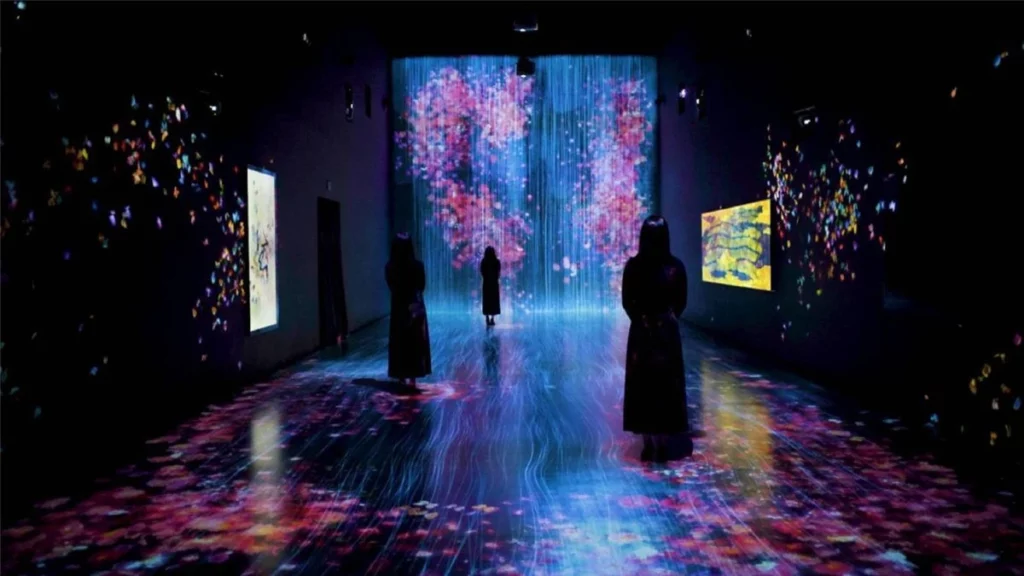 The ArtScience Museum aims at blending art, science, culture, and technology.
Enticing kids and adults alike, the Museum provides a one of its kind experience.
The Museum is a live, fun place infused with unique hands-on programs and workshops that make learning fun.
NERF Action Xperience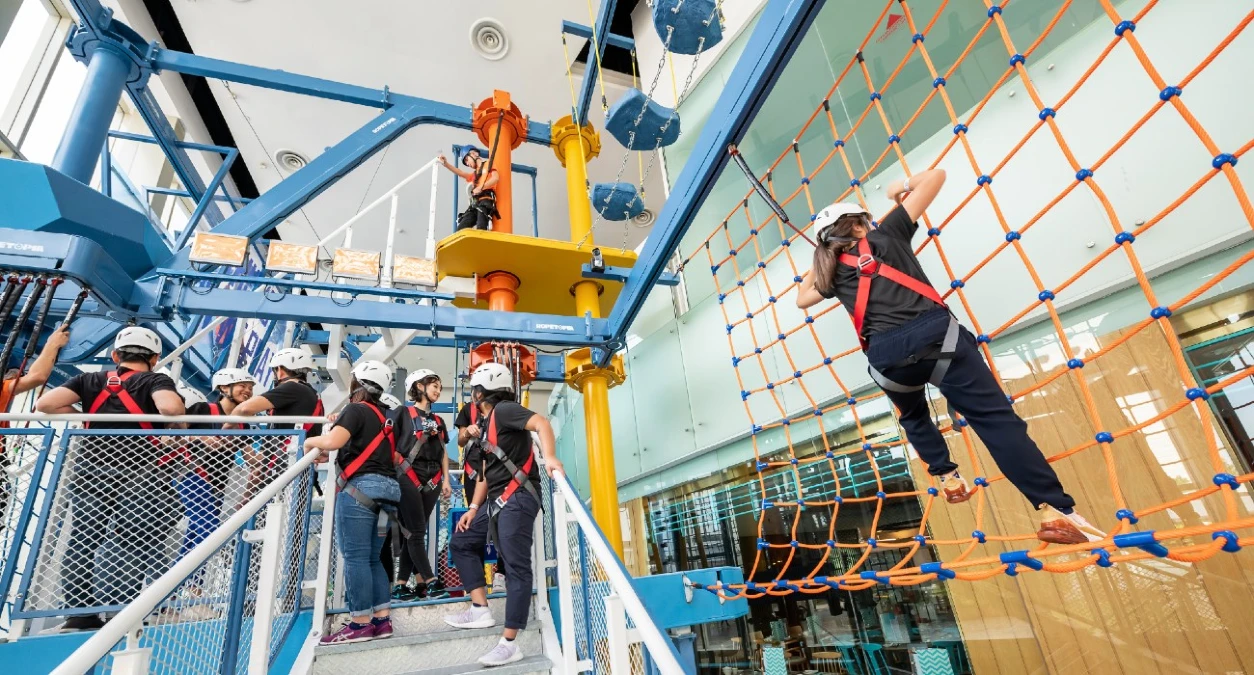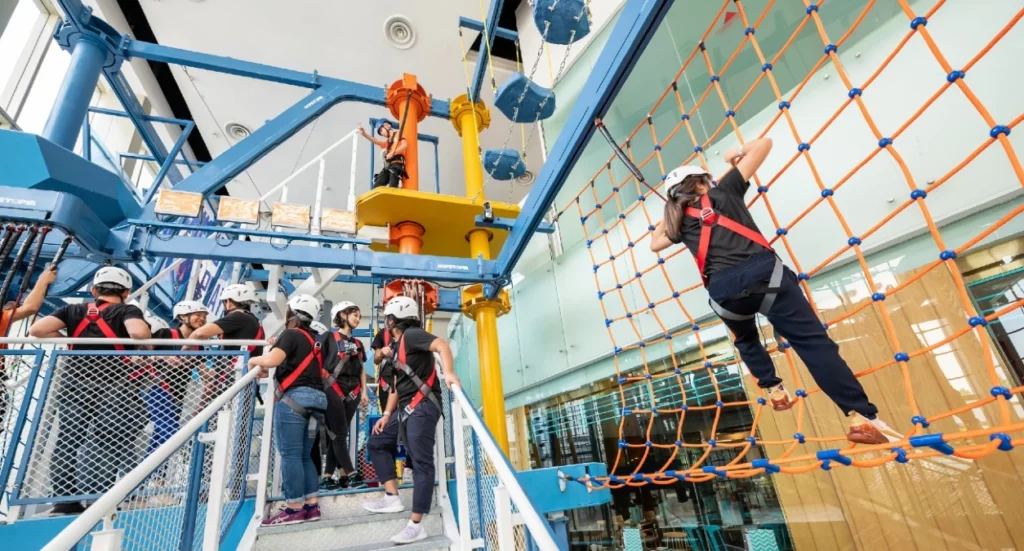 NERF Action Xperience (NAX) Singapore is an indoor entertainment venue featuring interactive Nerf blasters and obstacles.
Kingsmen Creatives Ltd. owns and operates the venue launched in late 2019.
NAX Singapore offers an immersive and interactive experience for visitors.
Skypark Observation Deck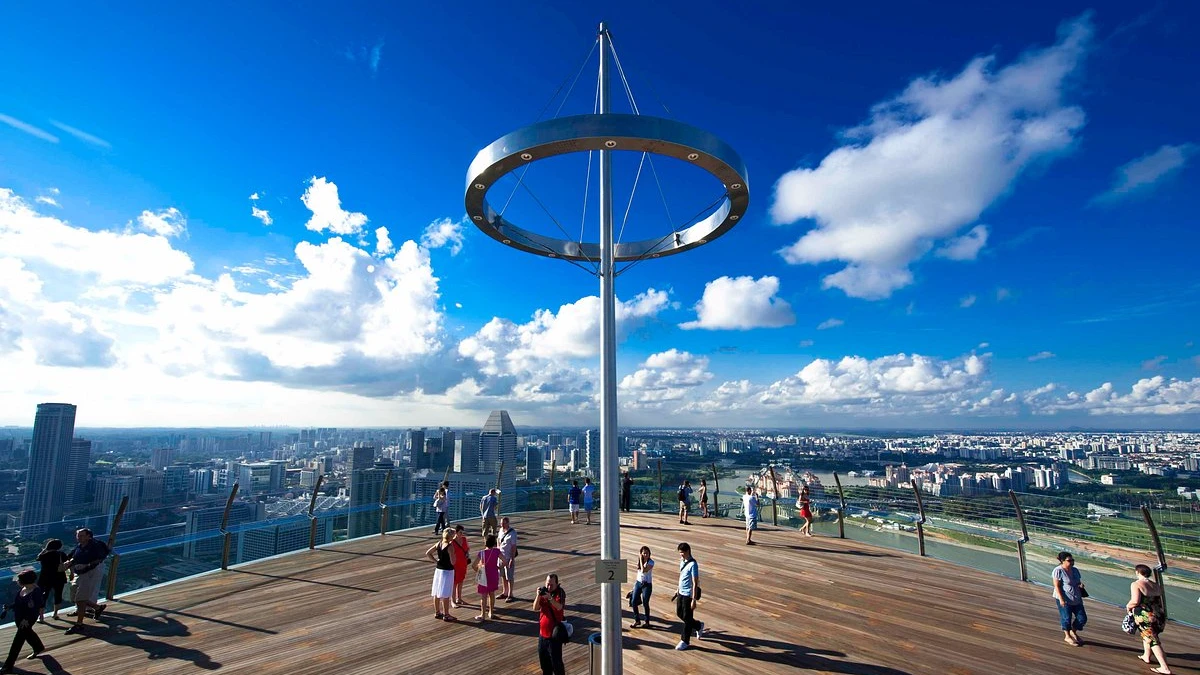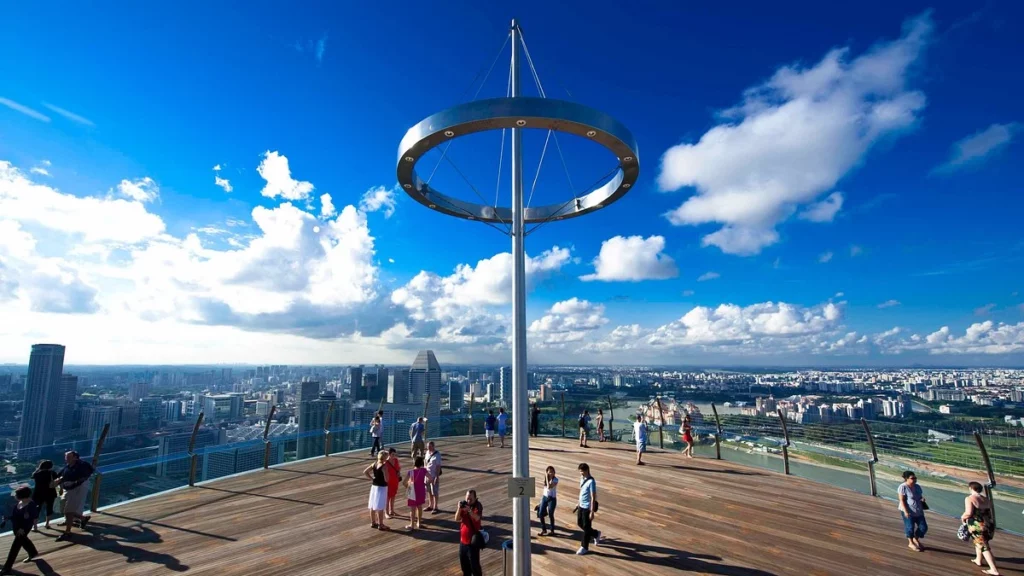 The Skypark observation deck is on the 57th level at the Marina Bay Sands Hotel in Singapore.
A panoramic view of Singapore's skyline, including the well-known Marina Bay, the Singapore River, and the Gardens by the Bay, is available from the Skypark Observation Deck.
The Marina Bay Sands hotel's three towers are topped by the Skypark Observation Deck, which is fashioned to resemble a ship.
Wild Wild Wet Singapore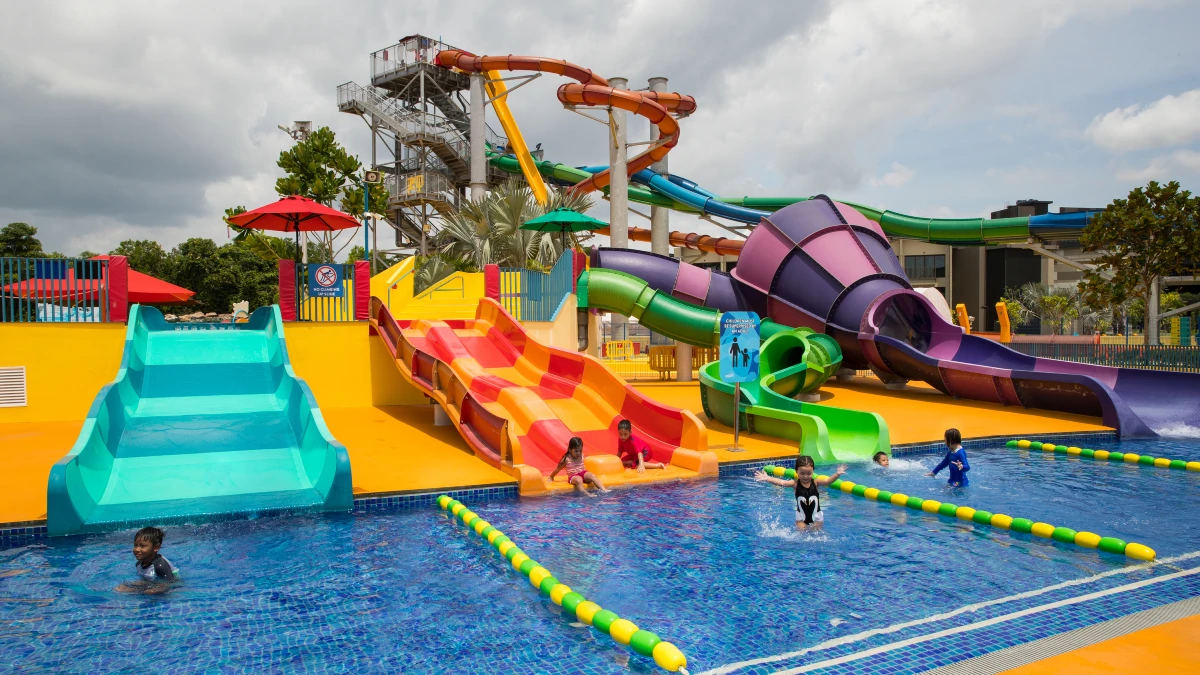 The Wild Wild Wet Singapore waterpark has activities for both families and thrill-seekers, from exhilarating waterslides to the tranquil Shiok River that winds through the park.
Get ready for rides like the Vortex, Free Fall, and another variety of water slides and attractions it provides.
National Museum of Singapore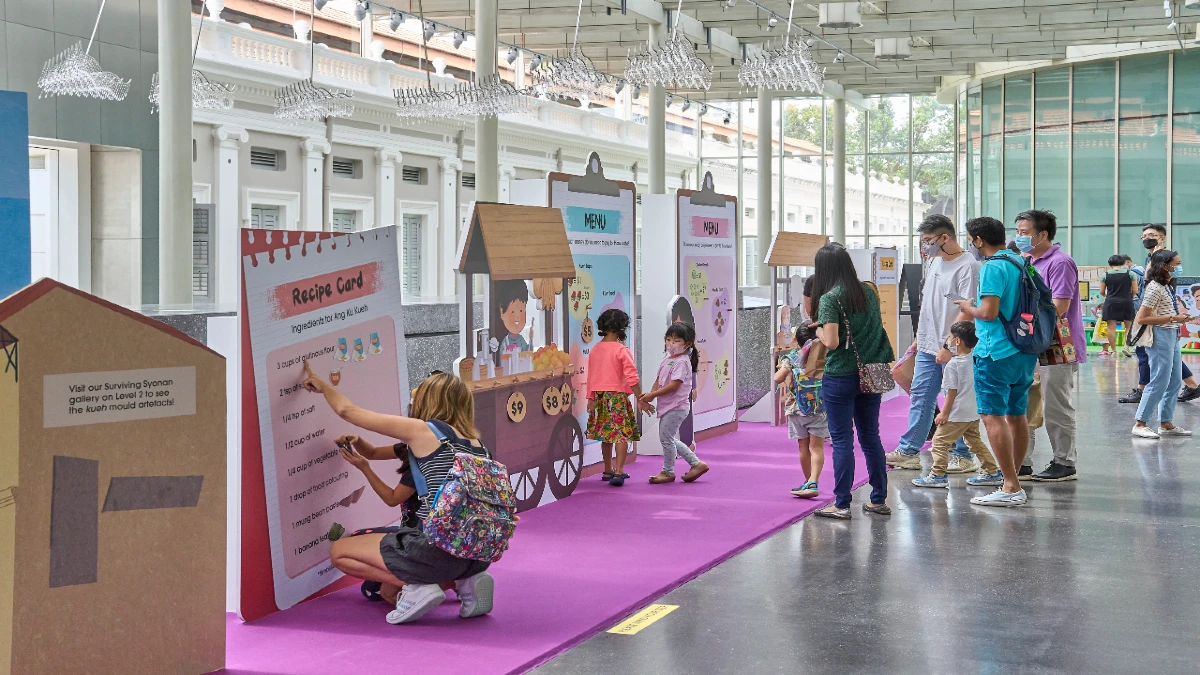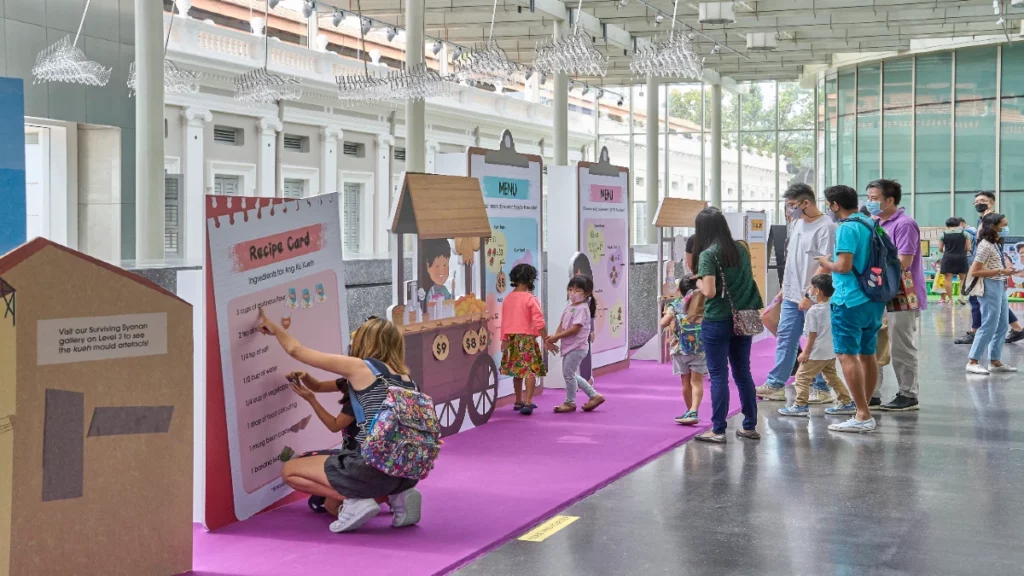 The National Museum of Singapore is the oldest museum in Singapore.
It is one of the largest and most comprehensive museums in the country.
The museum was established in 1887 and was originally called the Raffles Library and Museum.
Adventure Cove Waterpark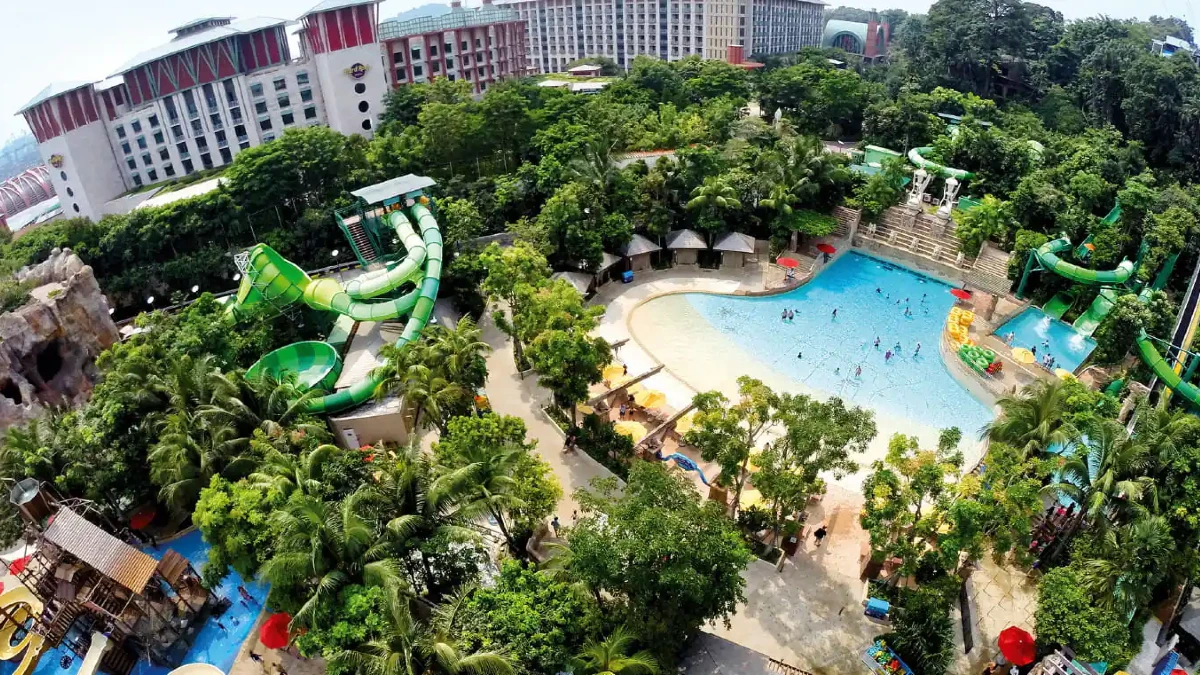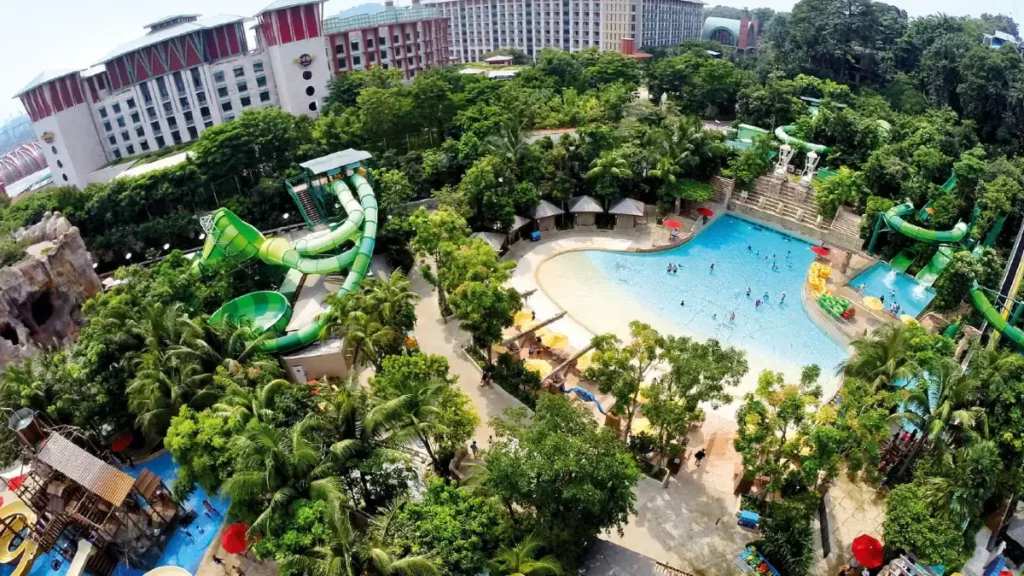 Adventure Cove Waterpark is a terrific spot for families and friends to spend a day filled with fun and adventure.
An exciting aquatic journey is what guests can expect from Singapore's Adventure Cove Waterpark, a park with a water theme.
SEA Aquarium Singapore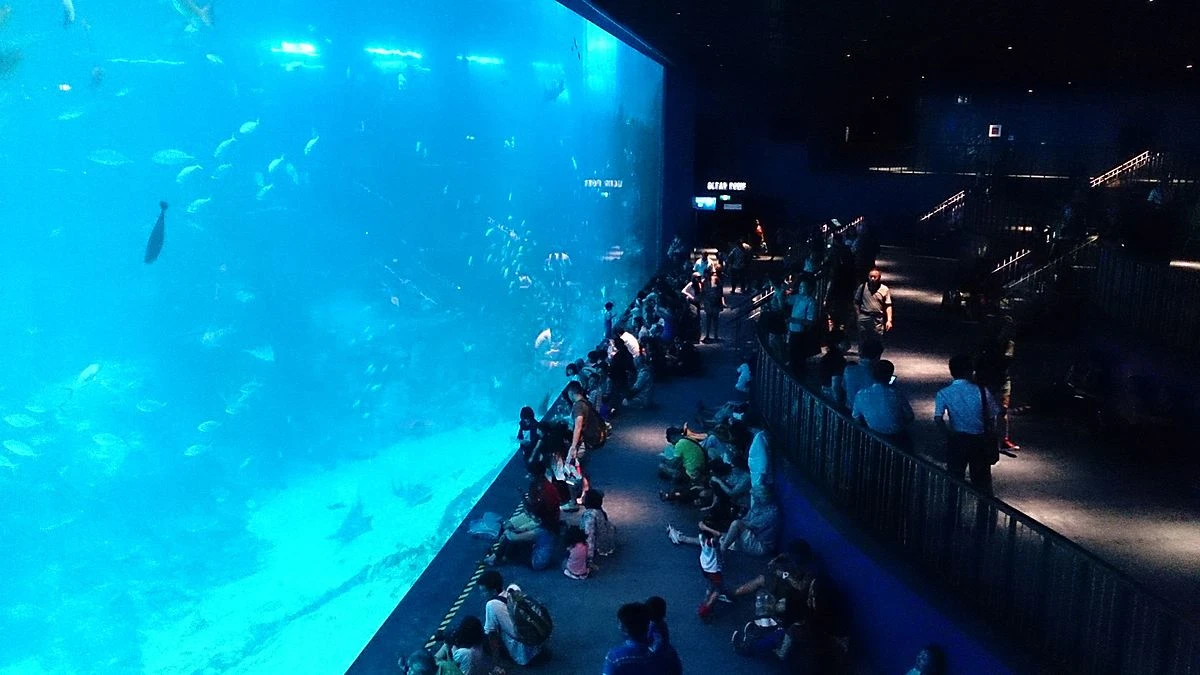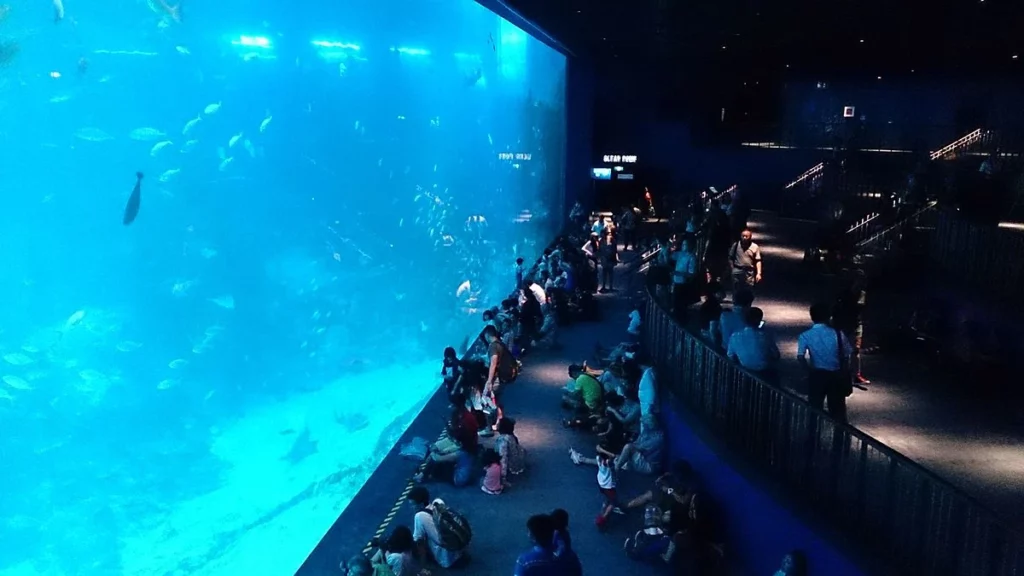 SEA Aquarium Singapore is one of the world's largest aquariums, home to over 100,000 marine animals from over 1,000 species.

Part of Resorts World Sentosa in southern Singapore, the Singapore SEA Aquarium is part of a larger Marine Life Park.
Madame Tussauds Singapore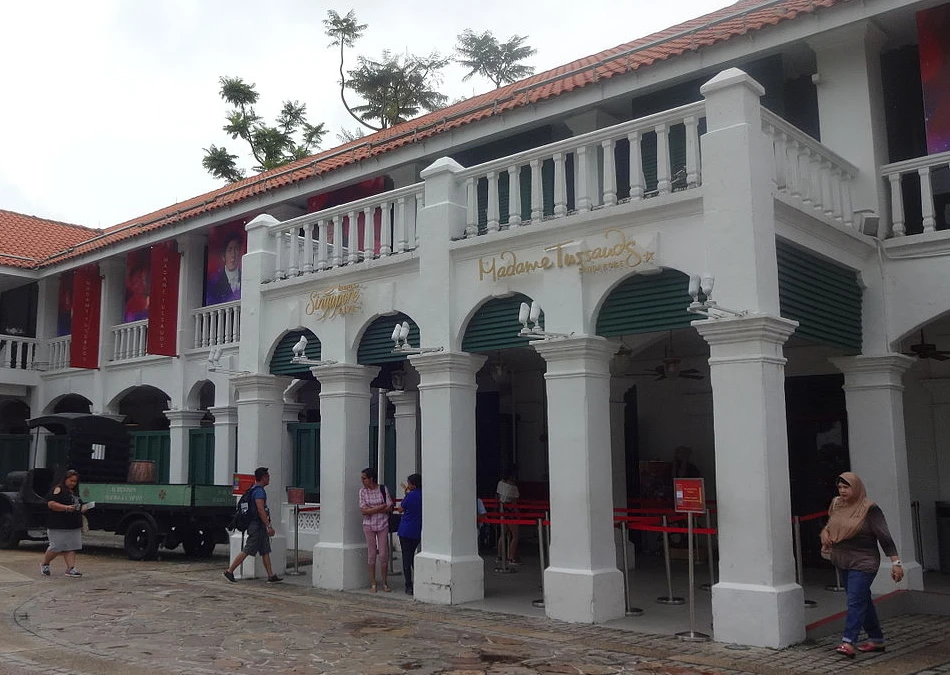 Madame Tussauds Singapore is a world-famous wax museum on Sentosa Island.
The museum is part of the global chain of Madame Tussauds wax museums.
They are known for their lifelike wax figures of famous celebrities, historical figures, and other famous personalities.
SuperPark Singapore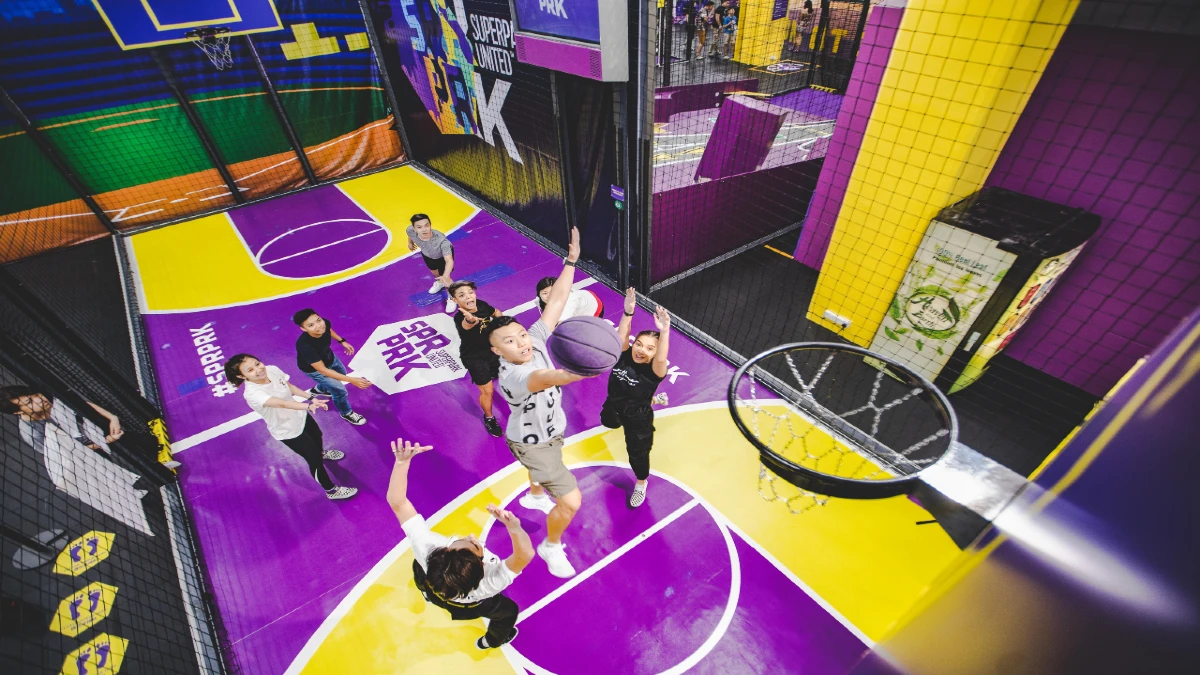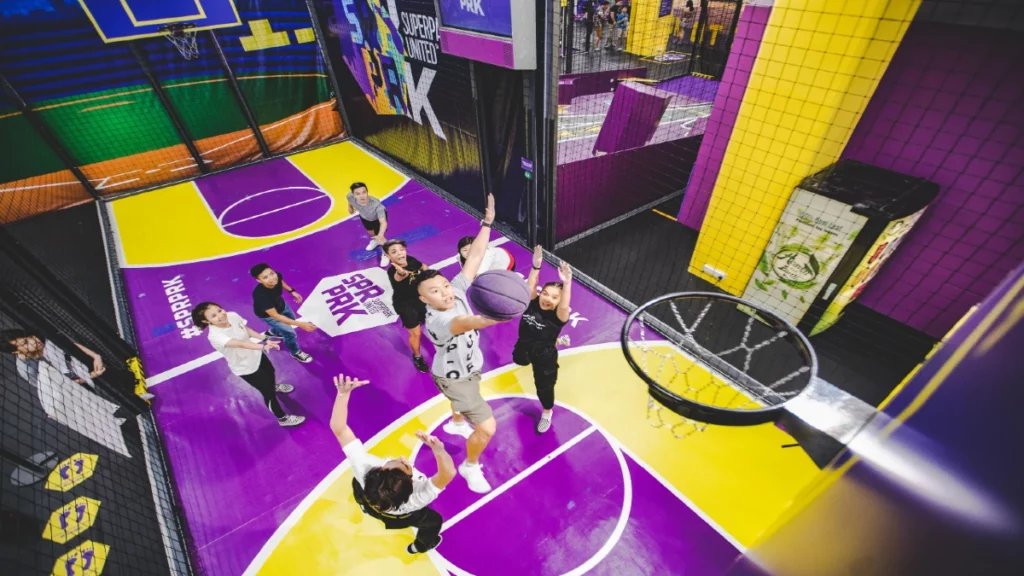 SuperPark Singapore is a unique indoor playground and activity park.
It offers a wide range of fun and engaging activities suitable for children and people of all ages.
The park is divided into three main areas: Adventure Area, Game Arena, and Freestyle Hall.
Wings of Time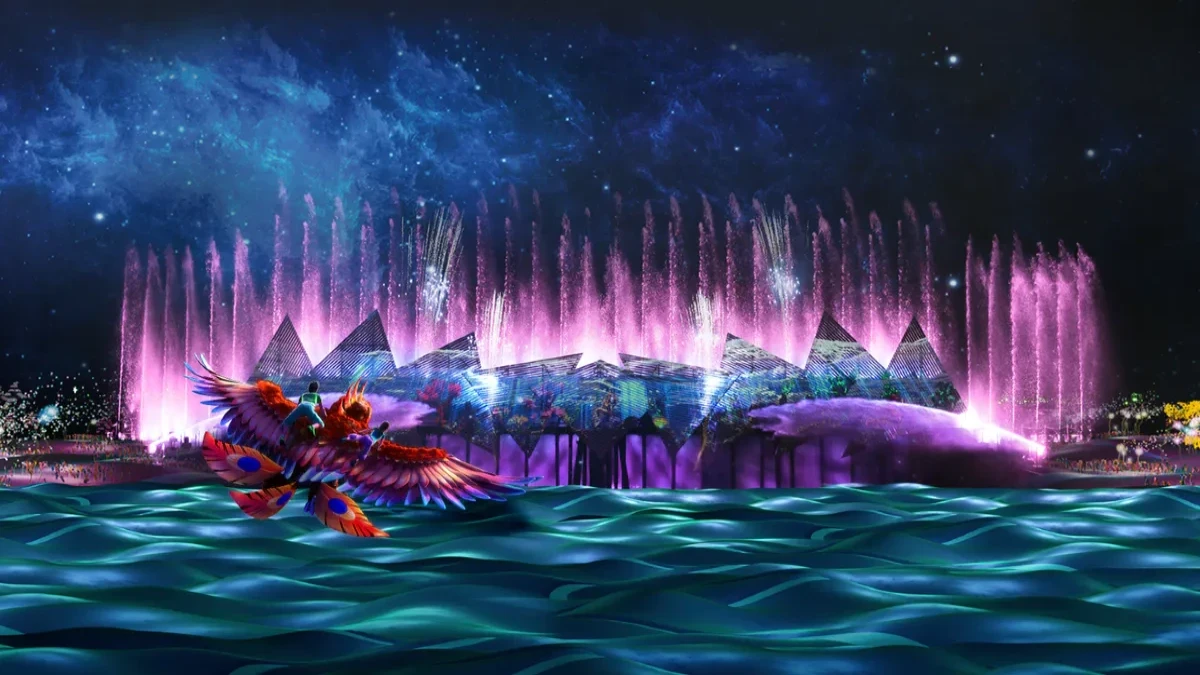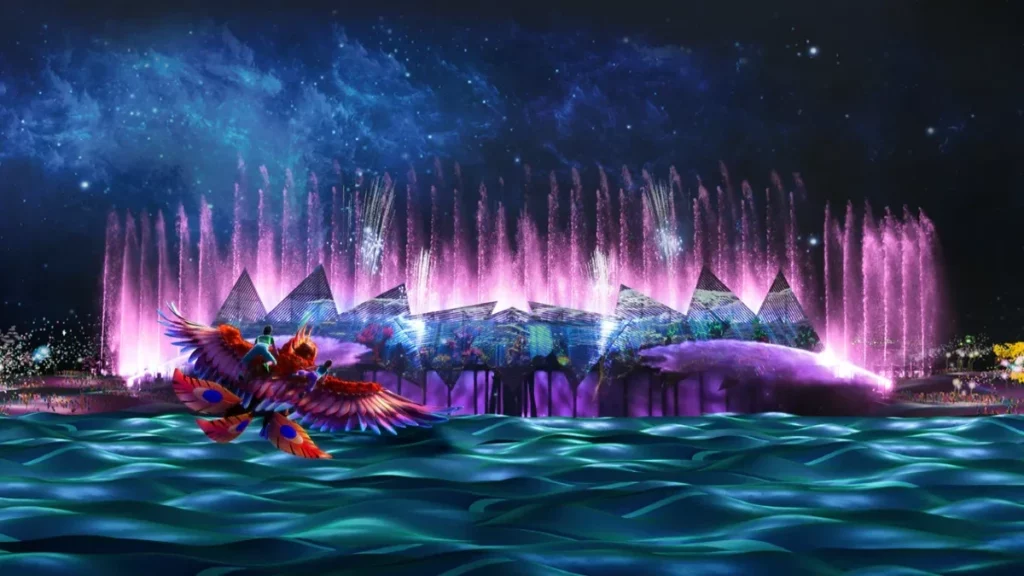 The Wings of Time is a multimedia show that takes place in Sentosa, Singapore.
The show combines the use of lights, lasers, water fountains, music, and pyrotechnics to create a stunning visual spectacle.
Skyline Luge Sentosa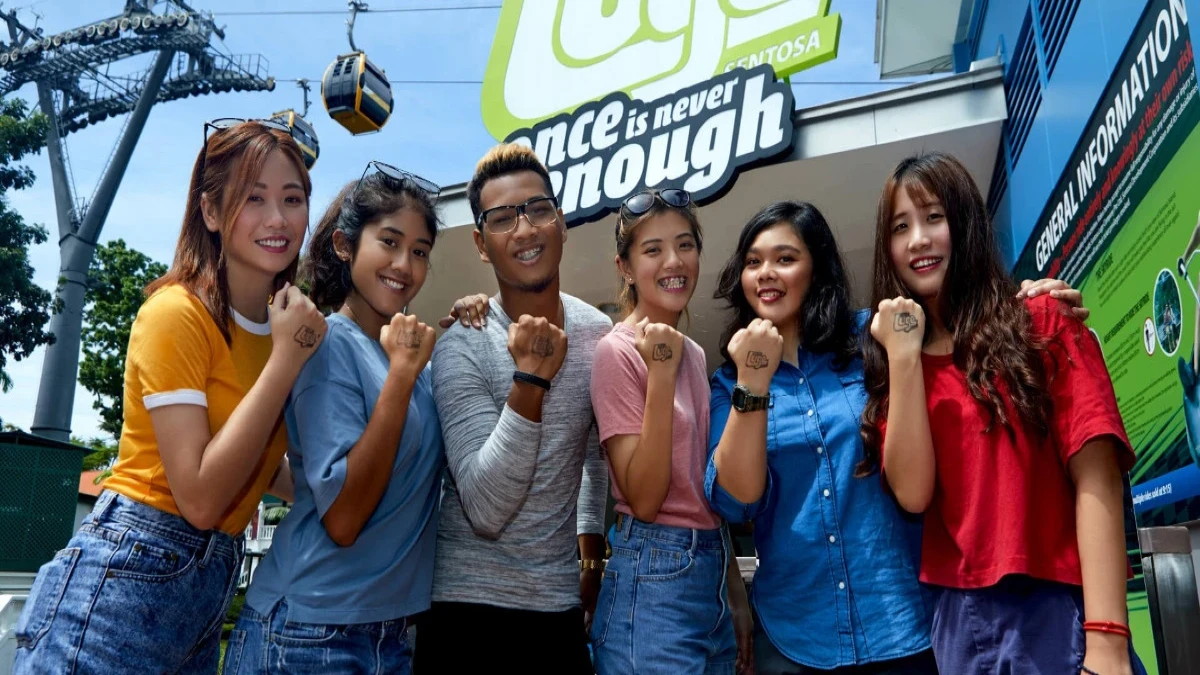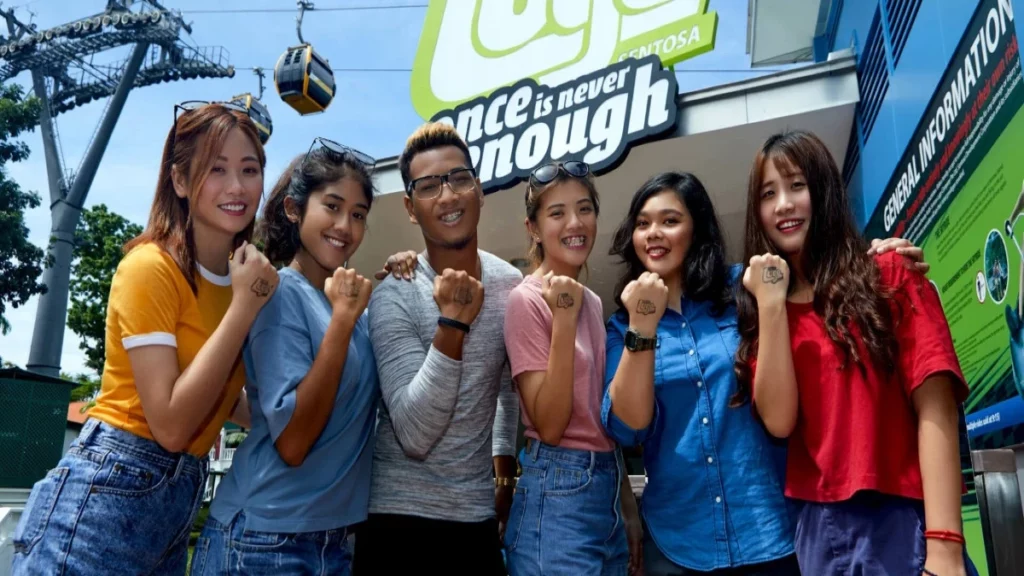 Skyline Luge Sentosa is an outdoor amusement on Sentosa Island in Singapore.
It's a fun and exhilarating ride that mixes tobogganing and go-karting.
There are several different Luge tracks, each with twists, turns, and drops.
Snow City Singapore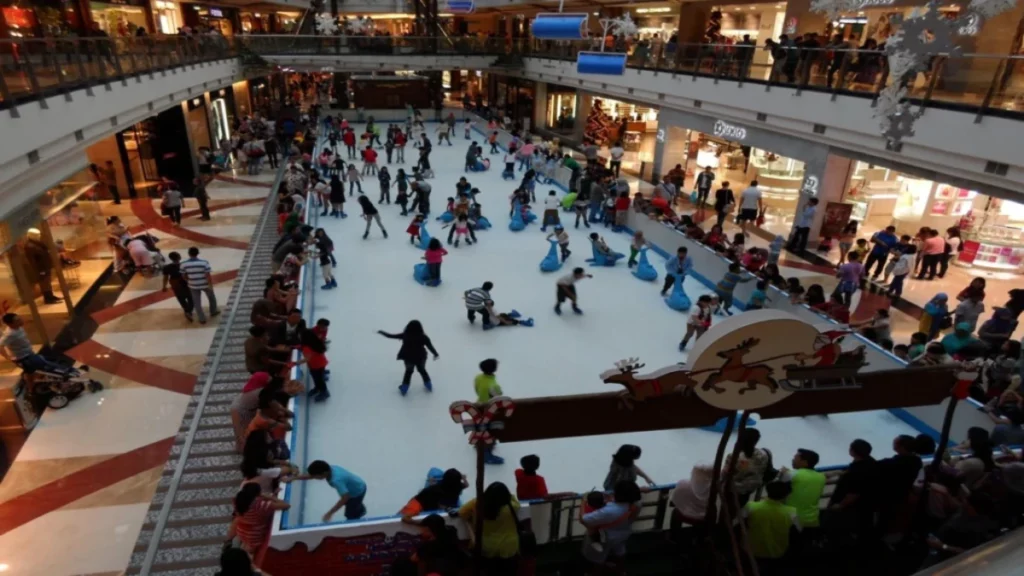 Snow City Singapore is an entertaining and distinctive attraction that allows visitors to experience winter in a tropical place.
Families, couples, and anyone else seeking relief from Singapore's hot and muggy weather should go there.
Museum of Ice Cream Singapore
The Museum of Ice Cream Singapore is a one-of-a-kind pop-up museum dedicated to the beloved frozen treat.
It is a whimsical and colorful experience that aims to bring joy to visitors of all ages.
The museum opened its doors to visitors in August 2021 and quickly became one of Singapore's hottest attractions.
Singapore Duck Tour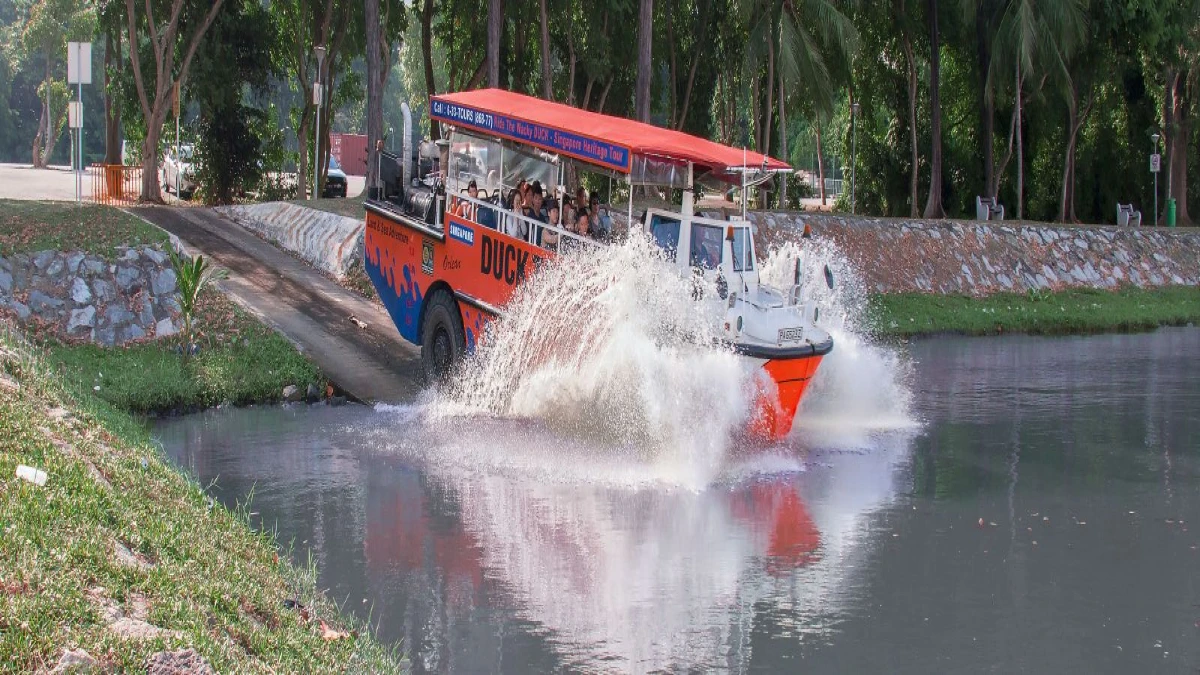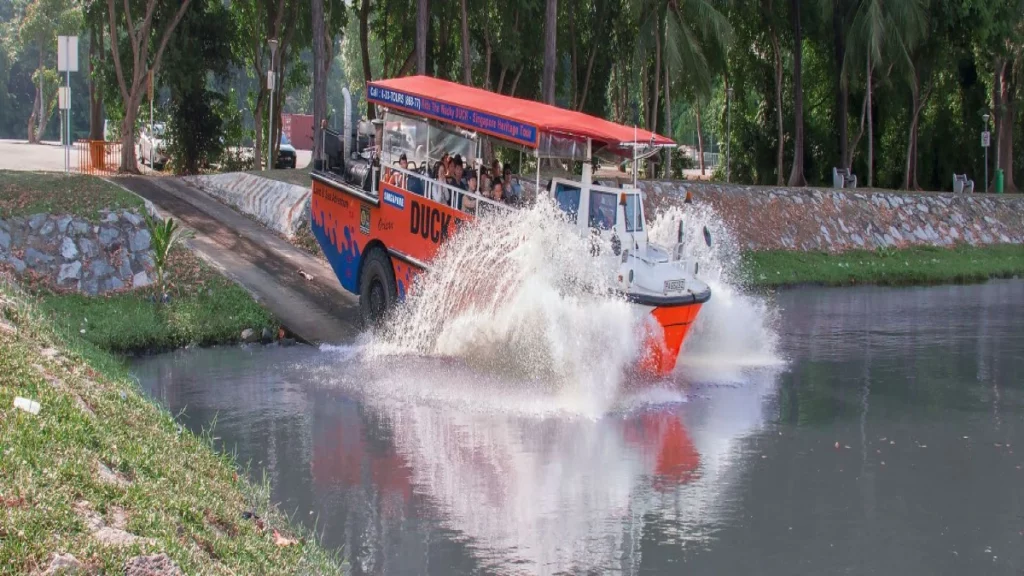 Singapore Duck Tour is a popular tourist attraction that offers a unique way to explore the city-state of Singapore.
The tour takes visitors on a land and water adventure, providing a different perspective of the city.
Things to do in other cities