Snow City Singapore is an entertaining and distinctive attraction that allows visitors to experience winter in a tropical place.
Families, couples, and anyone else seeking relief from Singapore's hot and muggy weather should go there.
The Snow City Physics Center offers visitors the opportunity to learn more about snow and extreme cold physics.
Visitors to the center can learn about snowflakes, frost, and other winter phenomena through engaging exhibits and informative displays.
This article shares everything you need to know before booking your Snow City Singapore tickets.
Top Snow City Singapore Tickets
What to expect at Snow City Singapore
The Science Centre Singapore is home to the interior winter wonderland known as Snow City Singapore.
With 3,000 square meters, it is Singapore's first indoor snow facility.
The Snow Chamber, maintained at a constant temperature of -5 degrees Celsius, is Snow City's primary draw.
Visitors can enjoy the thrill of making snowmen, sliding down slopes, and playing in actual snow inside the Snow Chamber.
Modern snow-making equipment is used to create the snow, which is safe for tourists to play in because it is made of mineral water.
In addition to the Snow Chamber, Snow City has a Snow Play Area for smaller kids.
The park provides all the necessary equipment, so visitors can bring their own without bringing their own.
The area has smaller snow slopes and sculptures perfect for kids to explore.
In addition to the winter activities, Snow City also has educational exhibits and displays that teach visitors about snow and cold temperatures.
The Snow City Science Centre has interactive exhibits that explain how snowflakes are formed, the science behind frost, and other winter phenomena.
---
---
Where to book Snow City tickets
Tickets for Singapore Snow City are available online.
It is recommended to buy your tickets online to avoid lines and take advantage of discounts.
Online ticket purchases are advised because demand is strong for this special place.
Purchase your seats in advance to avoid last-moment disappointments.
You can even reserve your preferred time slot and choose based on your itinerary.
How online ticket works
Visit the booking website and select the desired date, the number of tickets, and the time slot.
After you complete your transaction and make a reservation, you will instantly receive your tickets via email.
To start your trip, merely display your ticket on your phone.
Cost of Snow City Singapore tickets
The cost of Snow City Singapore tickets varies based on the time you spend.
The tickets for Snow City Singapore costs S$12 for all visitors above the age of 2 years for one hour.
The ticket for 2 hours for all visitors above the age of 2 costs S$24.
The ticket for one hour for a visitor above the age of 2 years and one bumper car ride costs S$16.
You get a discount of 33% on booking these tickets online.
An adult must accompany kids under seven.
Snow City Singapore tickets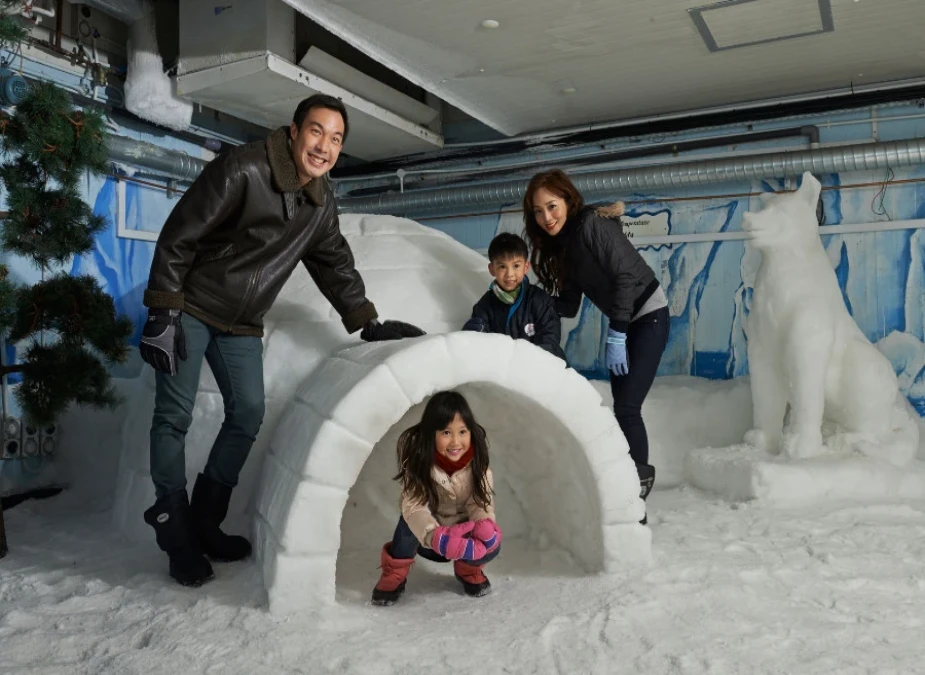 Get ready to participate in the snowy sports and activities that are typically not feasible in Singapore.
Enjoy your time at Snow City Singapore, an indoor winter wonderland.
Visitors can take pictures with a husky-drawn sled, explore an igloo, slide down a
three-story, 60-meter-long (197 feet) snow slope on rubber bands, and more.
The park offers family-friendly activities, including ice fishing, sliding down an icy slope, and pictures with vibrant mascots.
Ticket Prices
Ticket for 1 hour (2+ years): S$12
Ticket for 1 hour (2+ years) + One Bumper Car Ride: S$16
Ticket for 2 hours (2+ years): S$24
Save time & money! Buy Singapore Pass and dive deep into the city's top 35 attractions. Visit Universal Studios Singapore, Madame Tussauds, and Singapore Zoo, or go on a Tiger Brewery tour, Bike Tour at Marina Bay at night, or a romantic cruise. Grab this pass now and get up to a 40% discount!
How to reach Snow City Singapore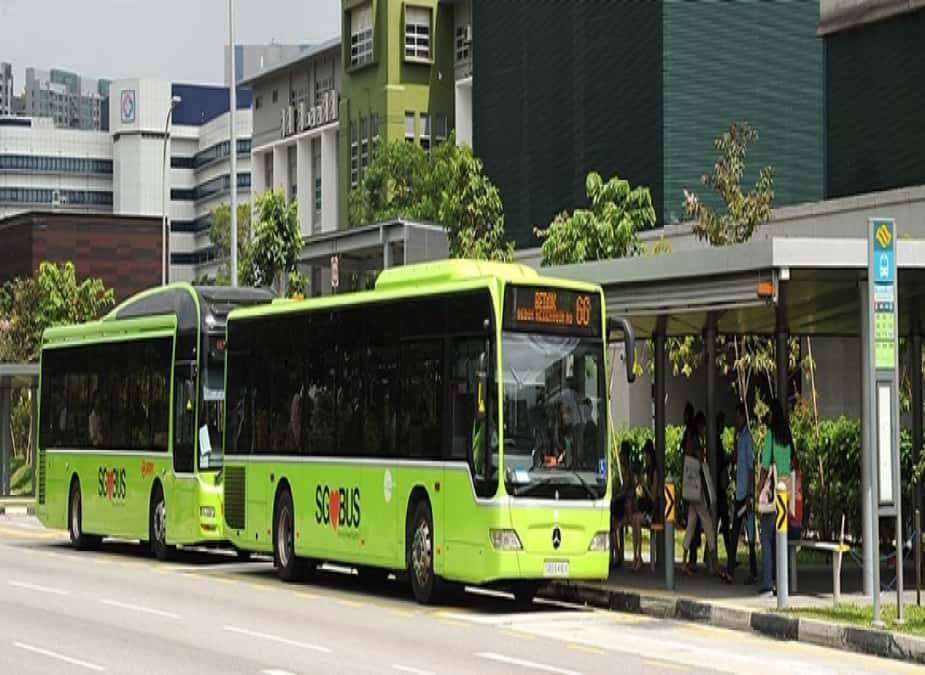 Snow City, Singapore, is located in the Science Centre Singapore area beside the
Omni-Theatre in Jurong East.
Address: 21 Jurong Town Hall Rd, Singapore. Get Directions
You can reach the location either by public transport or your car!
By Bus
Take Bus 66, 178, 198, or 335, and get off at Aft S'pore Science Ctr.
From there, it is a 2-minute walk to the Snow City in Singapore.
By Car
You can rent a cab or take your car to Snow city.
Put on Google Maps and get started on your journey.
There are numerous parking spots in and around Snow City, Singapore. Click here to find out the perfect location for you!
---
---
Snow City timings
The Snow City in Singapore is open from 10 am to 5 pm, Tuesdays to Fridays.
It is open on weekends, school, and public holidays from 10 am to 6 pm.
The last admission is one hor before the closing.
It is closed on Mondays, except on the following holidays:
| Dates | Holiday |
| --- | --- |
| 1 to 2 January | New Year's Day |
| 22 to 24 January | Chinese New Year |
| 7 April | Good Friday |
| 22 April | Hari Raya Puasa |
| 1 May | Labour Day |
| 2 June | Vesak Day |
| 29 June | Hari Raya Haji |
| 9 August | National Day |
| 12 to 13 November | Deepavali |
| 25 December | Christmas |
How long does Snow City take
You can choose between two options while booking your tickets to the Snow City in Singapore.
You can either sign up for the one-hour experience or the two-hour experience.
You have enough time to explore the park and have fun with your friends and family.
Best time to visit Snow City
The best time to visit Singapore Snow City is as soon as it opens at 10 am.
The earlier you reach Snow City, the less crowded it will be.
Snow City is best visited in February, March, and April, as the weather is pleasant during these months.
The perfect time to visit the park is within the first few hours after it opens.
Popular attractions in Singapore