Home to over 100,000 marine animals from over 1,000 species, SEA Aquarium Singapore is one of the world's largest aquariums.
Part of Resorts World Sentosa in southern Singapore, the Singapore SEA Aquarium is part of a larger Marine Life Park.
Interactive programs, up-close animal encounters, and immersive learning journeys are sure to inspire visitors to protect the world's oceans.
This article shares everything you must know before booking tickets for the SEA Aquarium Singapore.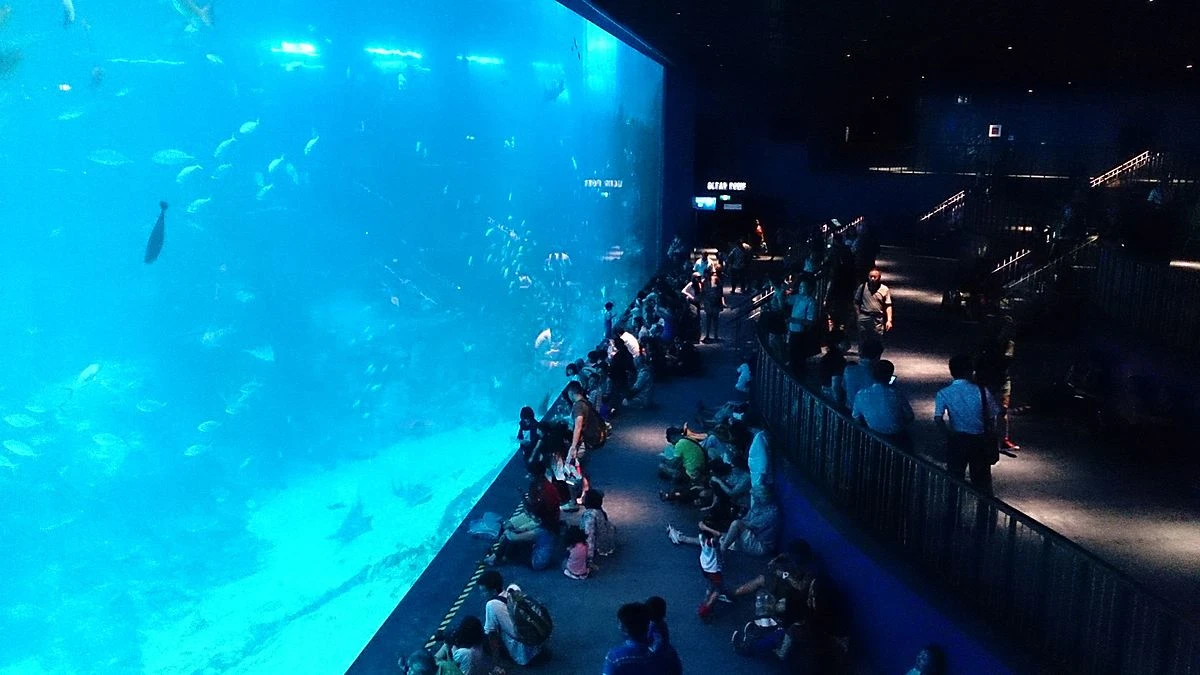 What to expect at SEA Aquarium Singapore
Move from the Strait of Karimata to the Red Sea and beyond while being wowed by the aquatic world.
Sea creatures like sharks, batfish, stingrays, and jellyfish from every corner of the world await you at this marine marvel.
See the oceanic habitat take over at a shipwreck populated with scaly and slippery creatures.
With an opportunity to feed and touch creatures like sea cucumbers, and starfish, kids are destined for a grand time at the SEA Aquarium Singapore.
See the apex predators of their world while visiting over 12 species of sharks at the SEA Aquarium.
Alligator Gars, Napoleon Wrasse, and the iconic clownfish await you at the wondrous Aquarium in Singapore.
Book the Ocean Dreams experience and have a magical overnight stay at the aquarium.
Pitch your tents and curl up in your sleeping bags right beside the oceanic bustle of nocturnal marine life.
---
---
Where to buy SEA Aquarium Singapore tickets
The tickets for the SEA Aquarium Singapore are available at the attraction or online in advance.
However, we recommend booking your tickets in advance to save the hassle of lining up at a counter and wasting time.
Additionally, booking tickets online can help you avail discounts and offers.
Booking online also helps avoid last-minute disappointment and delays.
How online ticket works
Go to the SEA Aquarium Singapore booking page, select your preferred date and time slot and the number of tickets, and buy the tickets right away.
After the purchase, you will receive the tickets in your email.
A physical Printout (One (1) ticket per A4 paper) will be required for all express tickets purchased online.
You can show the ticket on the day of your visit and walk into the aquarium by scanning your ticket at the SEA Aquarium turnstile directly.
Bring your official photo ID.
Cost of SEA Aquarium Singapore tickets
The tickets for Singapore SEA Aquarium are priced at S$41 for all adults aged 13 and above.
The tickets for children aged between 4 to 12 years are priced at a discounted price of S$31.
The tickets for infants aged 4 or younger are free.
SEA Aquarium tickets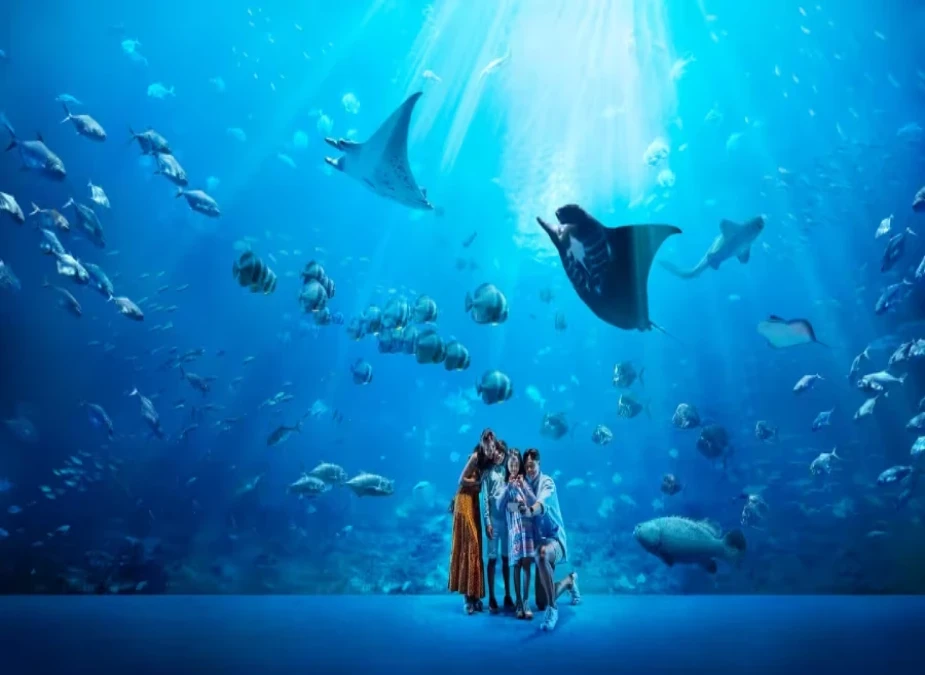 Be immersed while walking the glass-floored area surrounded by fish swimming among the mangroves.
Move within ten different zones and witness the multitude of marine life at SEA Aquarium, grouped accordingly from over 50 habitats.
See endangered species such as the scalloped hammerhead and aggressive silvertip sharks while walking over the Shark Seas Habitat.
The crown jewel at the center of the SEA Aquarium is the Open Ocean habitat, a humongous aquarium.
Get to touch sea cucumbers in the Discovery Touch Pool and experience the wonders of the deep.
A fusion of fun and educational activities is sure to get you your money's worth.
Ticket Prices
Adult Ticket (13+ years): S$41
Child Ticket (4 to 12 years): S$31
Infant Ticket (up to 4 years): Free
Combo tickets
Want to level up your Singapore tour? Then, don't miss out on combo tickets that give you the opportunity to visit two attractions on the same day.
You just need to book once, and you're all set to tour the famous attractions of Singapore.
Book SEA Aquarium tickets in combination with Singapore Cable Car, Gardens by the Bay, Universal Studios, or Singapore Zoo tickets and get up to a 5% discount.
Singapore Cable Car + S.E.A. Aquarium Singapore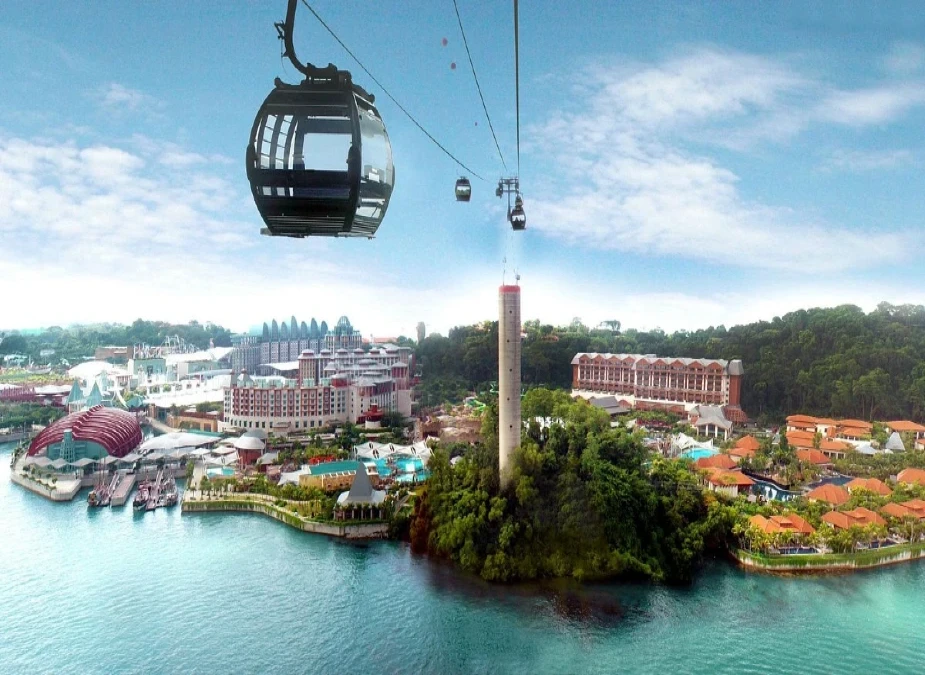 The thrilling Singapore Cable Car is within 4 Kilometers(under 3 miles) of the exciting SEA Aquarium.
A 10-minute drive by car, the Cable Car provides a beautiful panoramic view of Lion City and its skyline.
Get down at Merlion, Imbiah Lookout, and Siloso Point to explore Mount Faber, Sentosa lines, nature parks, beaches, and more.
Get a 5% discount on booking this combo ticket online.
Ticket Cost: S$66
S.E.A. Aquarium Singapore + Gardens by the Bay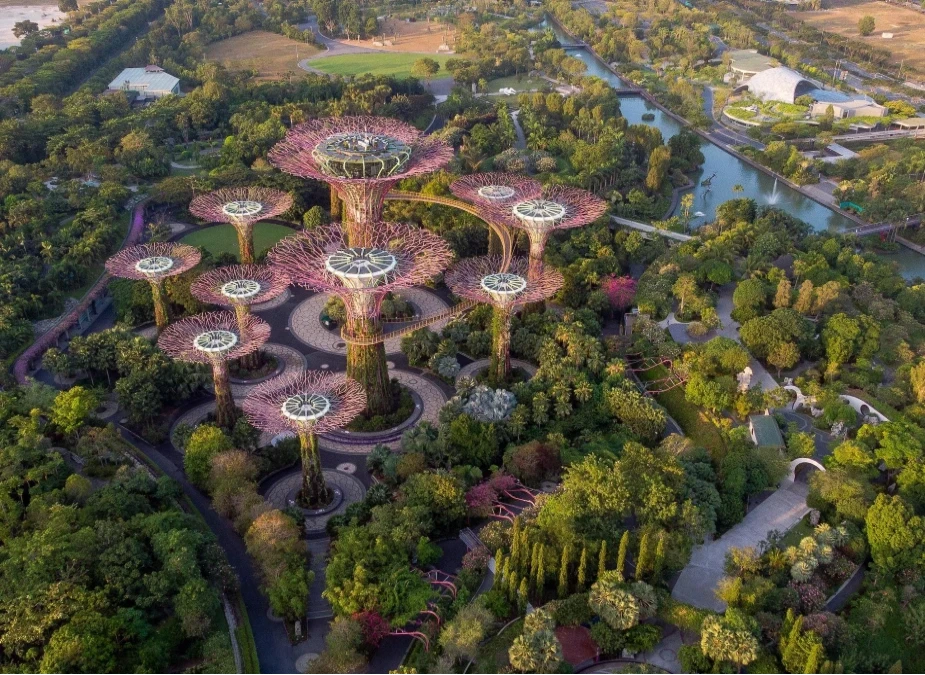 To make the most of your trip to Singapore, visit the mini-city of lush green beauty at Singapore's botanical wonderland, within 9 km (under 6 miles) of the SEA Aquarium.
Visit the largest flower dome in the world and the Supertree Grove in the world of perpetual bloom at Gardens by the Bay.
A premium experience featuring the world's largest glass greenhouse and a 35-meter indoor waterfall blend futuristic beauty, natural serenity, and sustainability.
Enter into a montane ecosystem where ferns and orchids grow at the Cloud Forest.
Get a 5% discount on booking this combo ticket online.
Ticket Cost: S$89
Universal Studios Singapore + S.E.A. Aquarium Singapore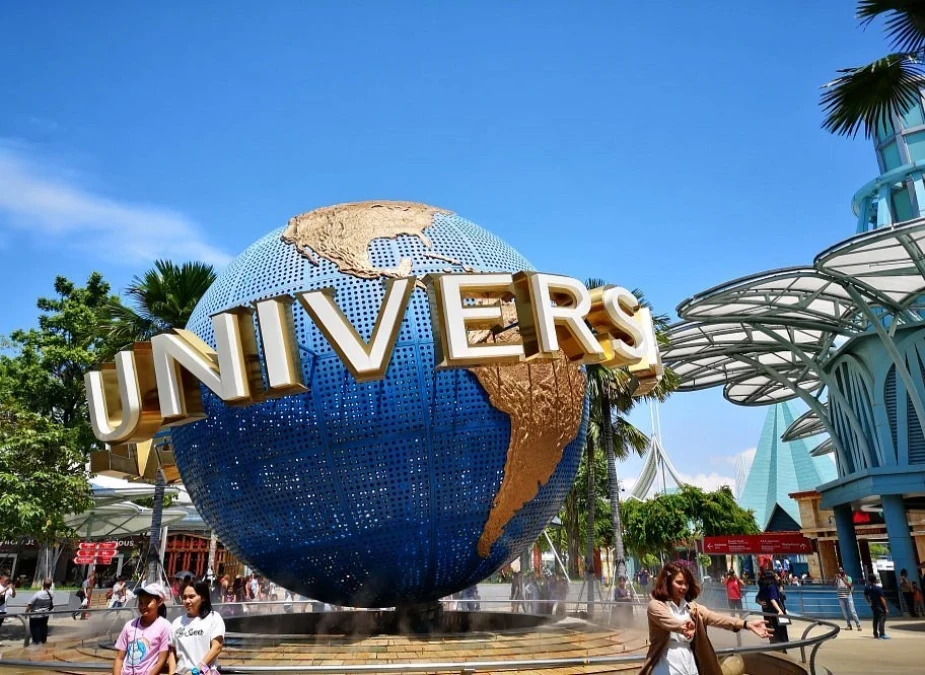 The glamorous thematic world of Universal Studios is located within 2 Kilometers(just over a mile) of the SEA Aquarium.
Universal Studios, a 4-minute drive from the aquarium, lets you join the silver screen's biggest stars with cutting-edge technology and special effects.
Feel the thrill of high-octane roller-coasters, shows, and attractions based on your favorite blockbuster films and television series.
The theme park is sure to fascinate thrill-seekers and movie buffs alike.
Ticket Cost: S$123
Singapore Zoo + S.E.A. Aquarium Singapore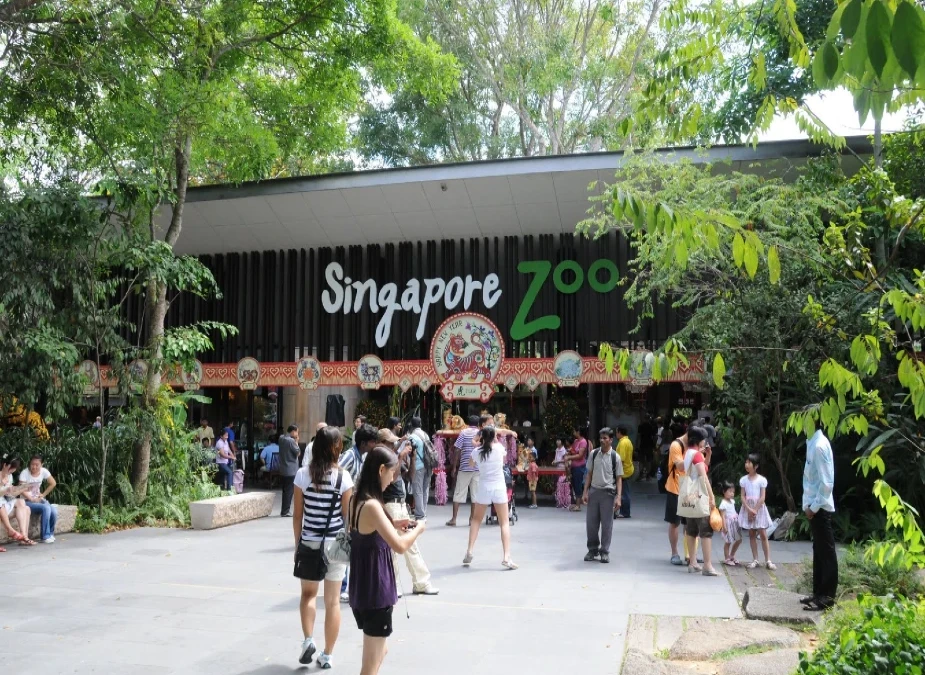 The Singapore Zoo, with over 300 species across 11 distinct zones, is a 30-minute drive from the SEA Aquarium Singapore.
Hear about all things orangutans from interactions with their daily keepers at Orangutan Island.
Get inside the 20,000 m3 biodome and experience the tropical rainforest with frogs, toucans, butterflies, and lemurs.
Be a part of the merriment at the daily Splash Safari show and meet the zoo's young rhino, among a host of other exhilarating things.
Ticket Cost: S$89
Save time & money! Buy Singapore Pass and dive deep into the city's top 35 attractions. Visit Universal Studios Singapore, Madame Tussauds, and Singapore Zoo, or go on a Tiger Brewery tour, Bike Tour at Marina Bay at night, or a romantic cruise. Grab this pass now and get up to a 40% discount!
How to reach SEA Aquarium Singapore
SEA Aquarium Singapore is located on Sentosa Island.
Address: 8 Sentosa Gateway, Sentosa Island, Singapore 098269 Get Directions
You can reach SEA Aquarium Singapore by public transport or car.
By Bus
SEA Aquarium Singapore is near Village Hotel Bus Station, which can be reached by Bus 123.
By Tram
SEA Aquarium Singapore is a 5-minute walk from Waterfront Tram Station, which can be reached by the Sentosa Express.
By Walking
The SEA Aquarium can be reached through Sentosa Boardwalk, which is a 14-minute walk from the VivoCity shopping mall.
By Car
If you're driving by car, turn on Google Maps and get started!
You can park at Resorts World Singapore at all-day prices.
---
---
SEA Aquarium Singapore timings
Singapore SEA Aquarium is open between 10 am to 5 pm.
The aquarium stays open on all days of the week throughout the year.
How long does SEA Aquarium Singapore take
You should spend at least three hours there to explore the SEA Aquarium Singapore to get the best experience.
Light clothes and comfortable shoes are best suited as you'd be walking and standing most of the time during the visit.
Best time to visit SEA Aquarium Singapore
The best time to get to the SEA Aquarium is the first few hours, around 10 am.
Enjoy the aquarium peacefully before crowds start pouring in.
Additionally, weekdays are less crowded than weekends.
Visiting during the Singapore school holidays can be overwhelming due to student and family visits.
Map of SEA Aquarium Singapore
To help you move around the aquarium seamlessly, it's best to get a copy of the map.
See different zones of the aquarium and locate all major attractions.
Click here to download the map.
FAQs about SEA Aquarium Singapore
Here are some questions visitors usually ask before visiting SEA Aquarium in Singapore.
How many zones are there at the SEA Aquarium Singapore?
The aquarium is split into 7 themed zones with more than 50 habitats.
Can I carry my own meal to SEA Aquarium Singapore?
Outside food and beverages are not allowed at the aquarium.
Where can I eat inside Singapore SEA Aquarium?
You can have a delightful meal at Aqua Gastronomy with the majestic Open Ocean Habitat in the background.
Is photography allowed inside SEA Aquarium Singapore?
Photography without the use of a flash is allowed.
Can I take my pet along to the SEA Aquarium in Singapore?
Pets are not allowed inside the aquarium apart from service animals.
Where can I buy SEA Aquarium Singapore tickets?
You can buy tickets for SEA Aquarium Singapore by clicking here.
How big is SEA Aquarium Singapore?
Over 80,000 animals are housed in the aquarium in around 42.8 million liters of water.
Popular attractions in Singapore