Also known as the 'windy city,' Chicago attracts around 60 million tourists every year.
This city on Lake Michigan's shores is known for its World-class Museums, sky-high observatories, cultural attractions, and excellent architecture tours.
Chicago attracts both American tourists and those from abroad and has over the years grown as a tourist destination purely by word of mouth.
Discover the top tourist attractions in this marvelous city with our list of the things to do in Chicago.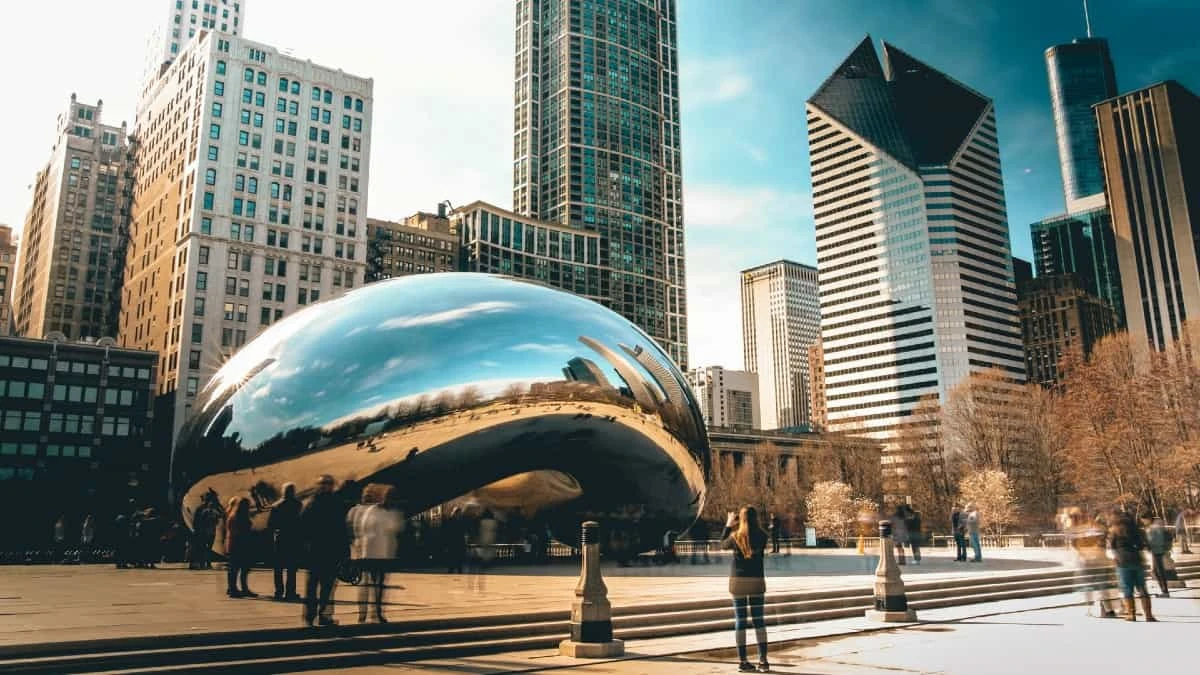 Chicago architecture tour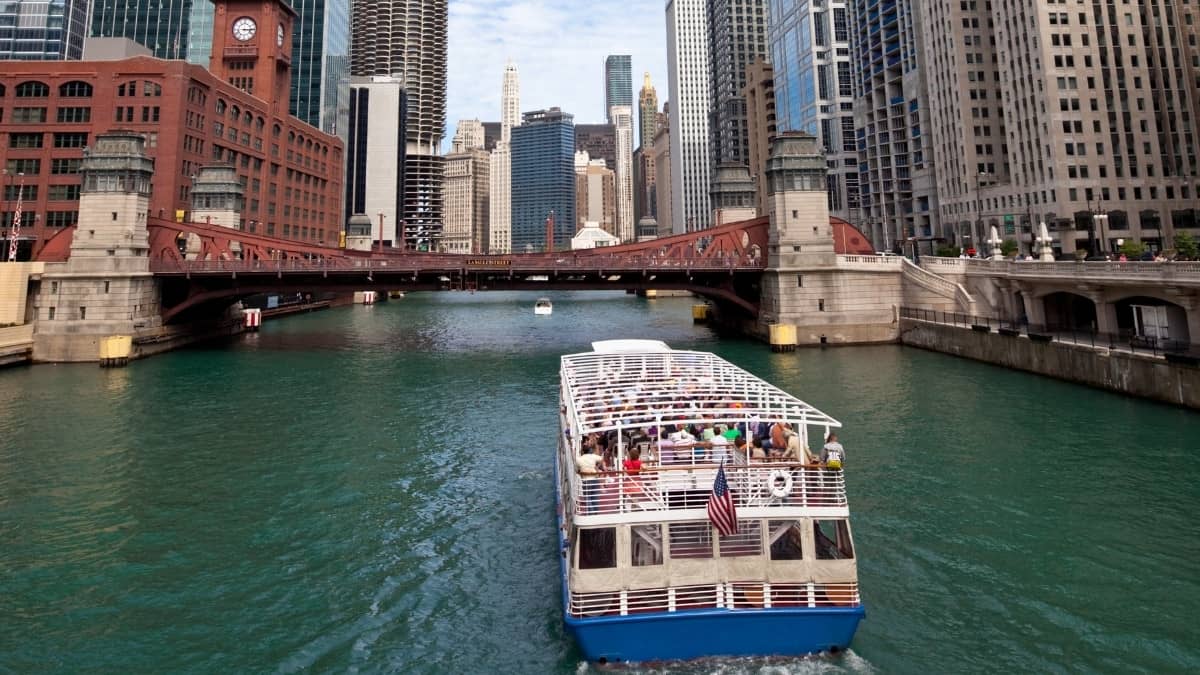 The skyscrapers and buildings of Chicago are known for their innovative design and have helped shape American architecture.
Legendary architects from different periods have contributed to building the iconic skyline of the Windy City.
Tourists holidaying in Chicago usually book an architecture tour of Chicago, where they discover the stories behind some of the city's most popular skyscrapers, museums, theaters, bridges, homes, schools, houses of worship, etc.
Depending on your tastes and preferences, you can book a Chicago architecture tour on a boat, bus, speedboat, Segway, etc.
Or if you love walking, you can also explore the city on foot.
Art Institute of Chicago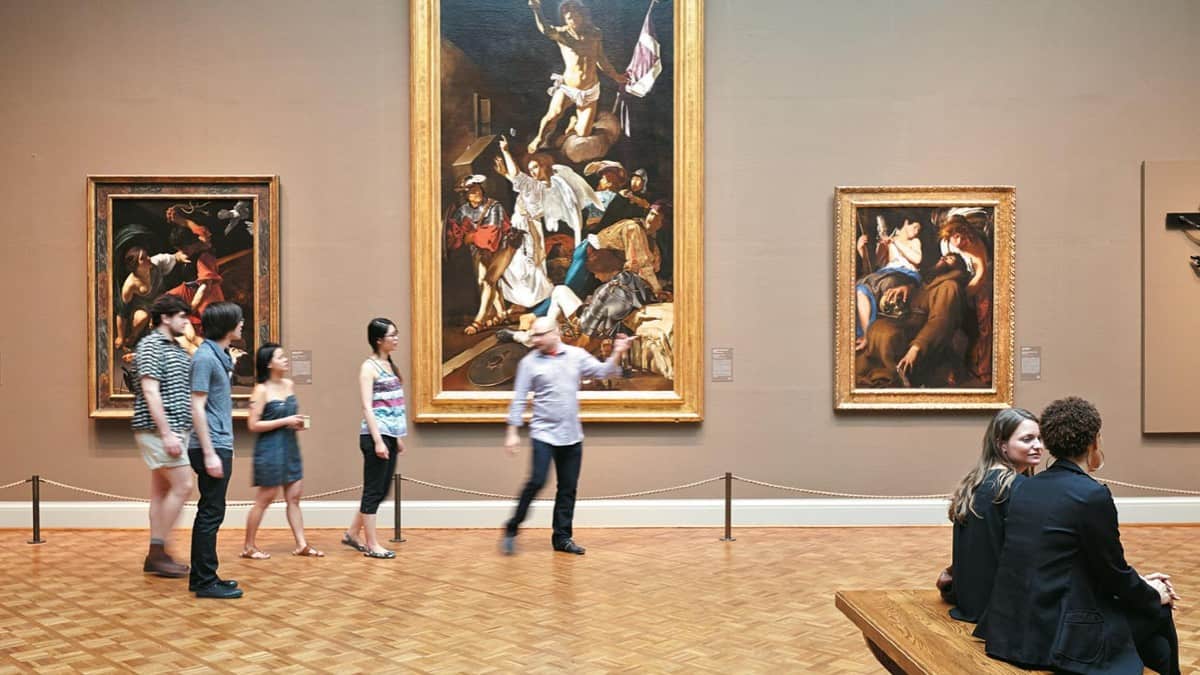 Art Institute of Chicago has the most extraordinary Impressionist collection outside of Paris.
It is the only museum in the world to be top-ranked by TripAdvisor for four years continuously and is the Number 1 thing to do in Chicago.
The exhibits at this Museum can be broadly categorized as paintings & other artworks.
The Art Institute of Chicago showcases 17 artworks by Van Gogh and 46 paintings by Claude Monet in its corridors.
Skydeck Chicago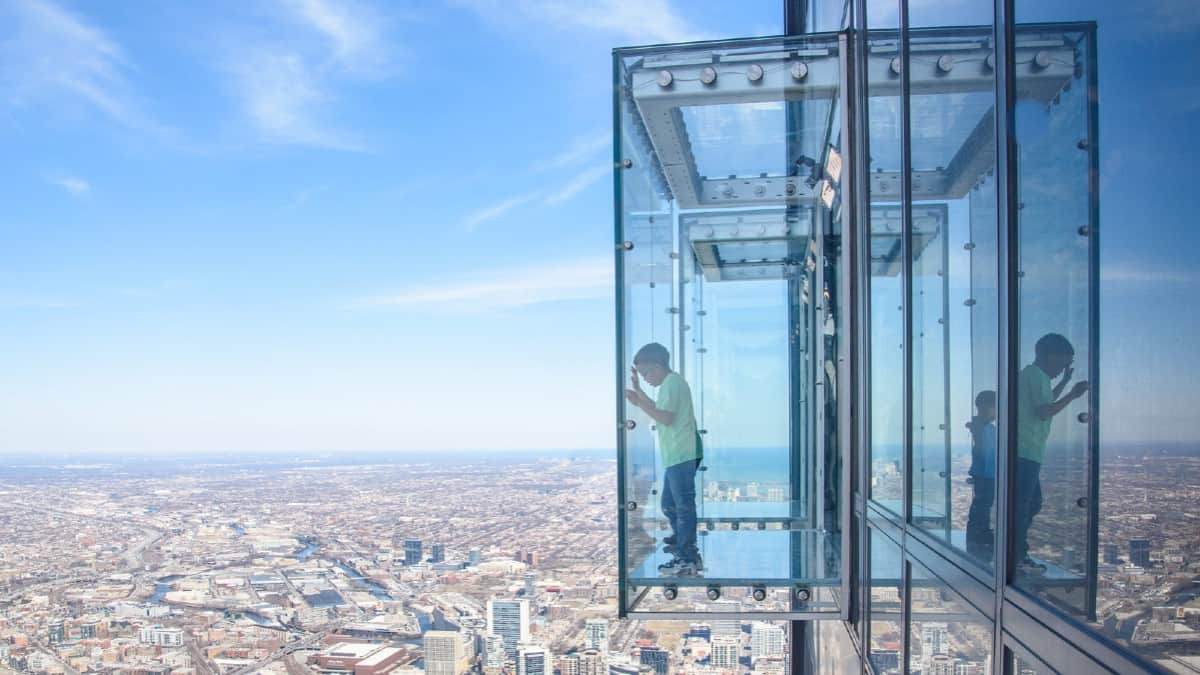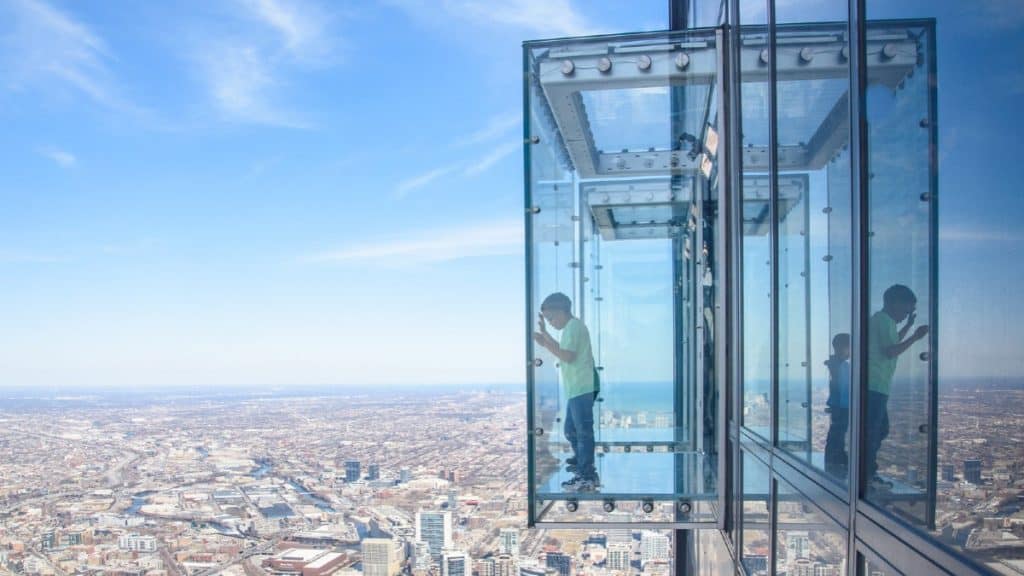 Skydeck Chicago is the highest observation platform in the USA and offers excellent views of the city and Michigan lake.
Lured by the need to step on 'The Ledge,' more than 1.7 million people visit this observatory every year.
Skydeck's Ledge is a glass box extending 1.3 meters (4.3 feet) away from the main walls of the Willis Tower.
The Ledge is different because you look through the glass floor instead of looking through glass windows (as in other observatories).
The best time to visit Skydeck Chicago is an hour before sunset because you get to see Chicago's skyline in three different ways – during daylight, twilight, and nighttime.
# Visiting SkyDeck Chicago at night
360 Chicago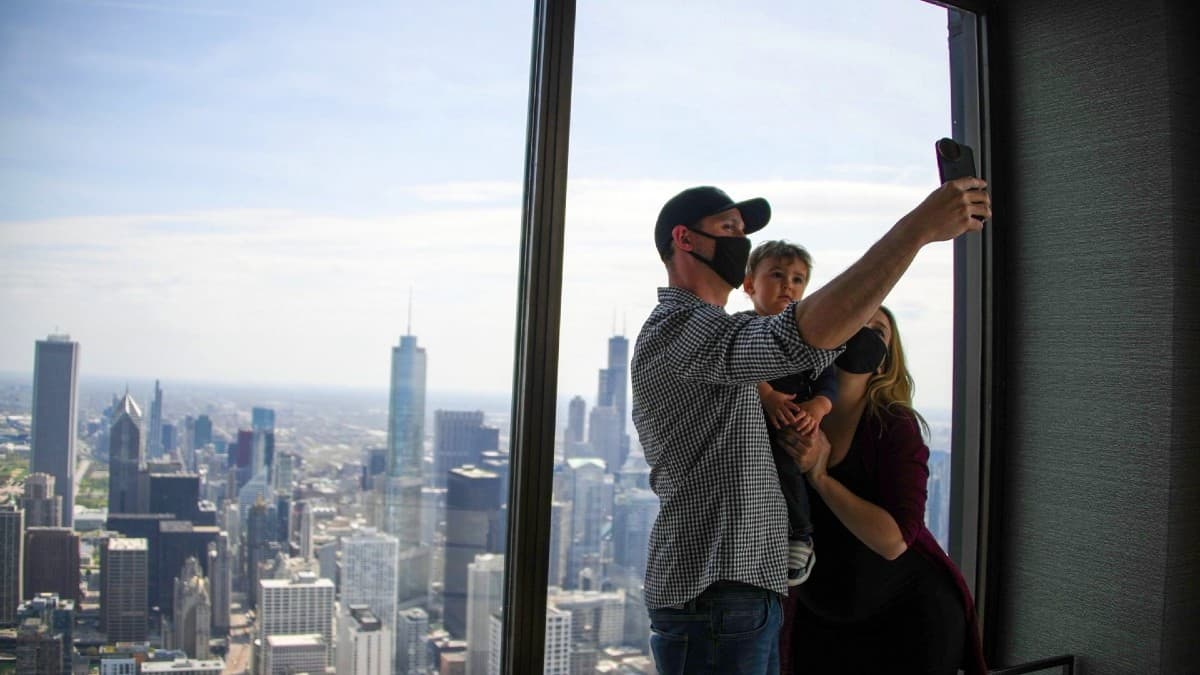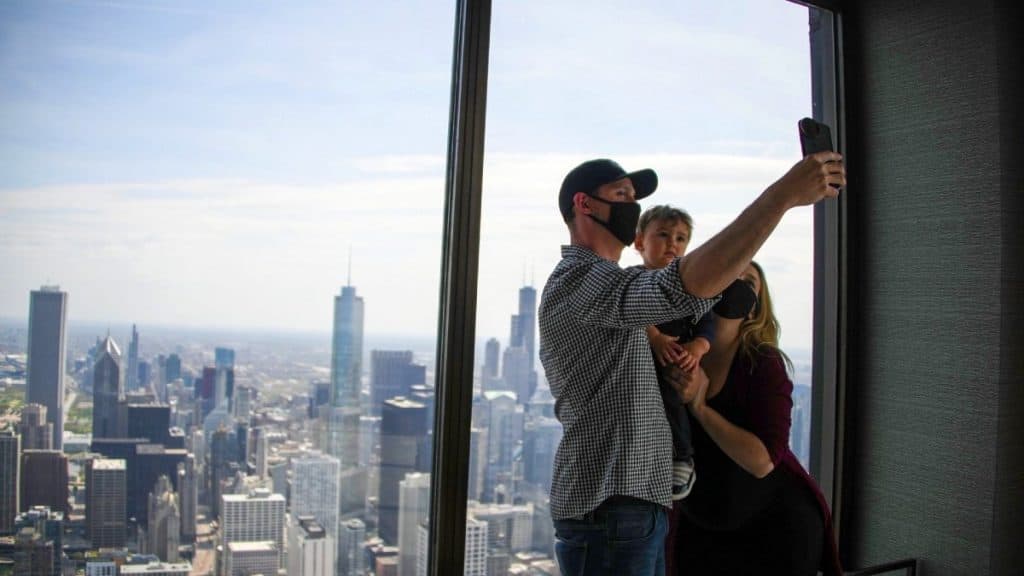 360 Chicago is an observatory in the iconic John Hancock Building, offering fantastic 360 degrees views of the city.
This observation deck at 305 meters (1000 feet) is also known as John Hancock Observatory.
The best part of 360 Chicago is 'The Tilt,' where visitors get the adrenalin rush of downward-facing views over The Magnificent Mile and Chicago's famous skyline.
These panes tilt out gradually up to 45 degrees, making it one of the most thrilling attractions in Chicago.
# Skydeck Chicago or 360 Chicago
Field Museum of Natural History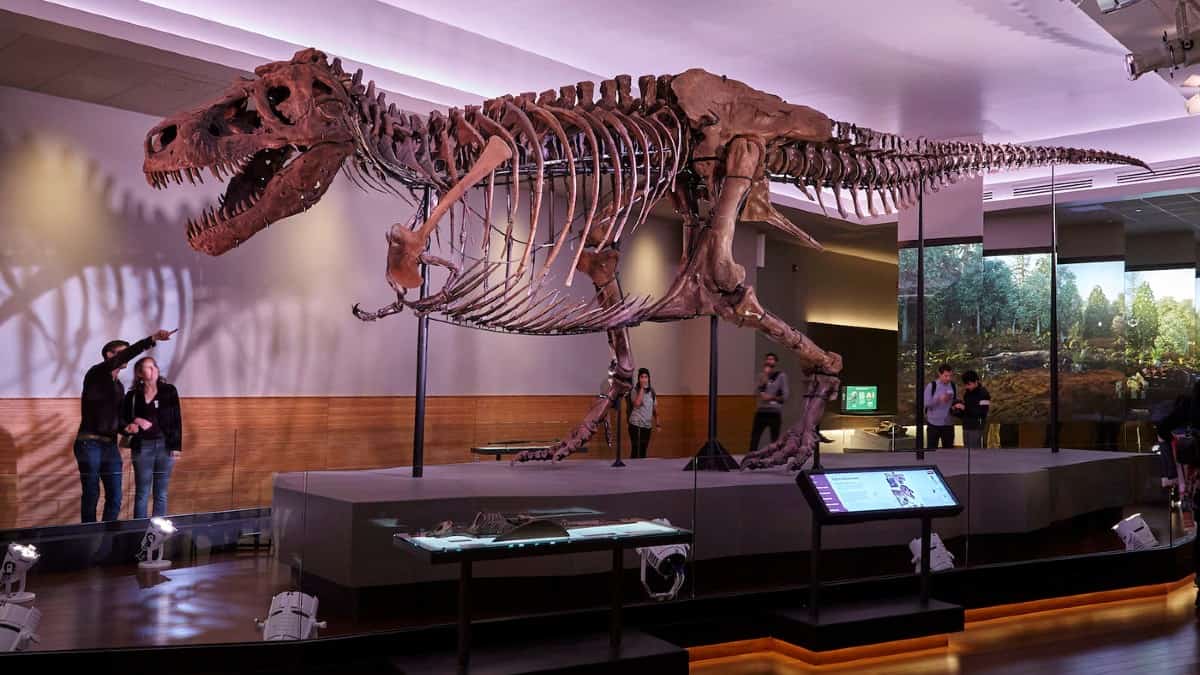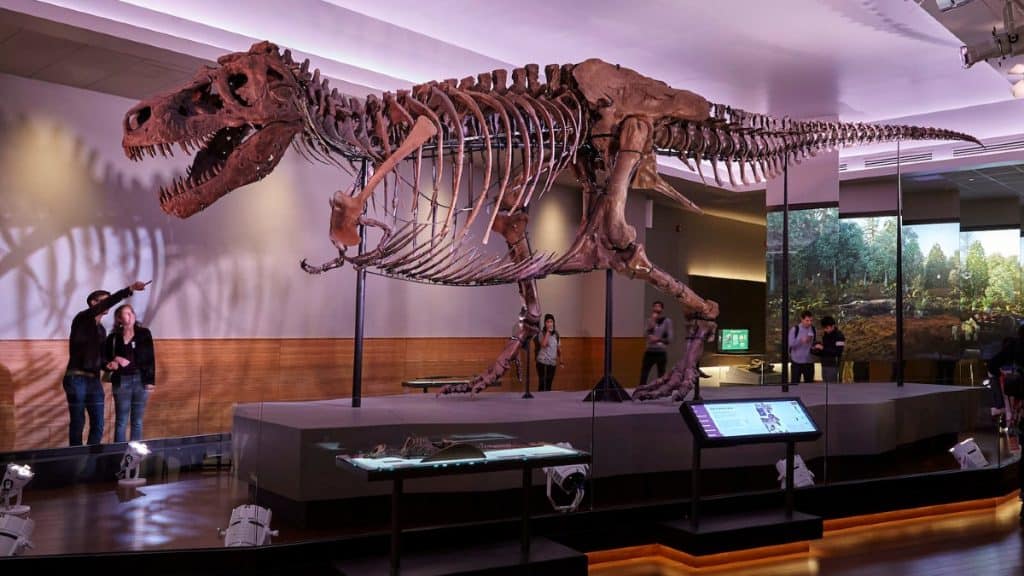 The Field Museum in Chicago is an excellent natural history museum with various exhibits such as dinosaurs, mummies, meteorites, ancient Egyptian artifacts, etc.
With over 480,000 square feet of exhibition space on the Ground, Main and Upper levels, Field Museum is massive.
The Natural History Museum has 30 Million specimens, out of which only 1% are on display.
During your visit, don't miss out on Maximo the Titanosaur, the biggest dinosaur discovered by scientists till now.
Field Museum of Natural History is a perfect outing for both kids and adults.
Chicago Gangsters and Ghosts Tour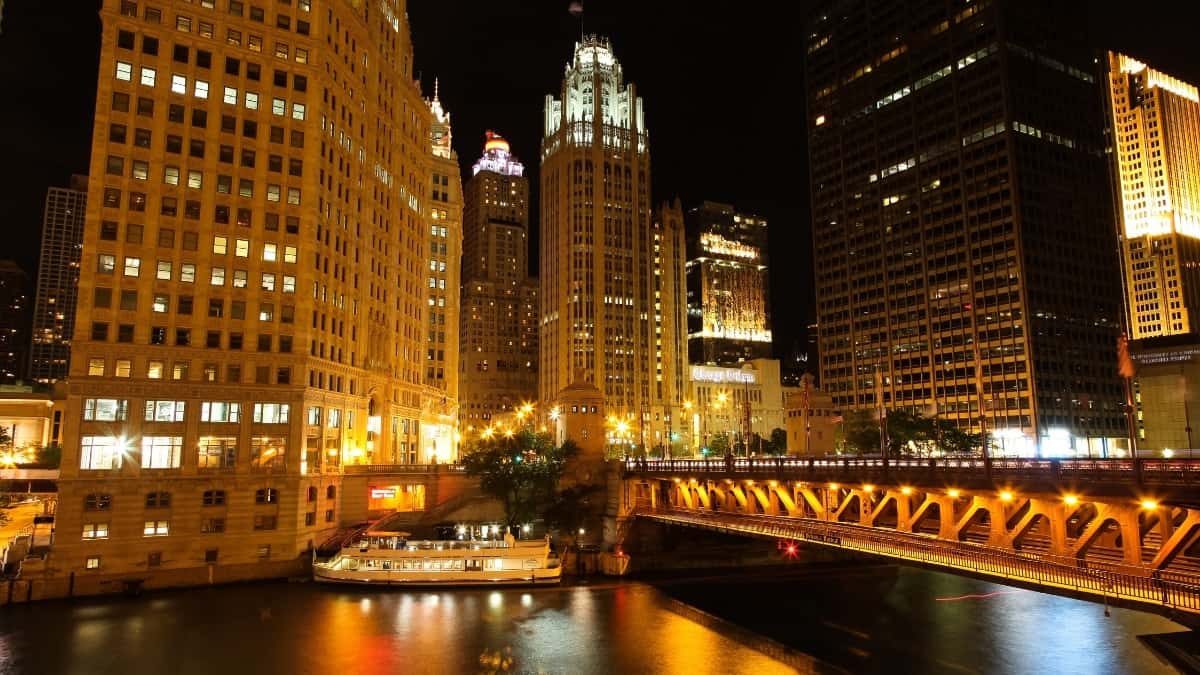 Chicago's Gangsters and Ghosts Tour is a two-in-one tour where you learn the city's history and also about its underbelly.
It is a history-based guided tour of Chicago's gangsters and ghost stories, right in the famous Chicago Loop Vice District.
A historian takes you around the city's important landmarks and helps you travel back in time to the Roaring Twenties when the Chicago Loop was a hotbed for bootleggers, speakeasies, and gangsters like Al Capone.
Crime and Mob Bus Tour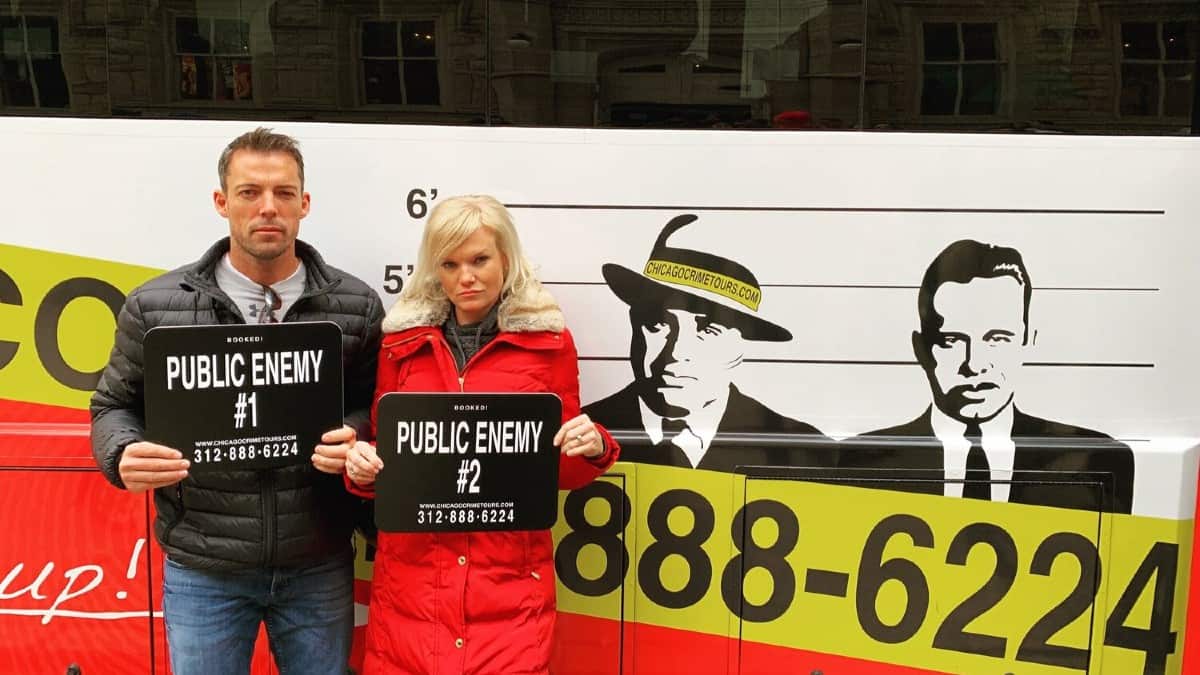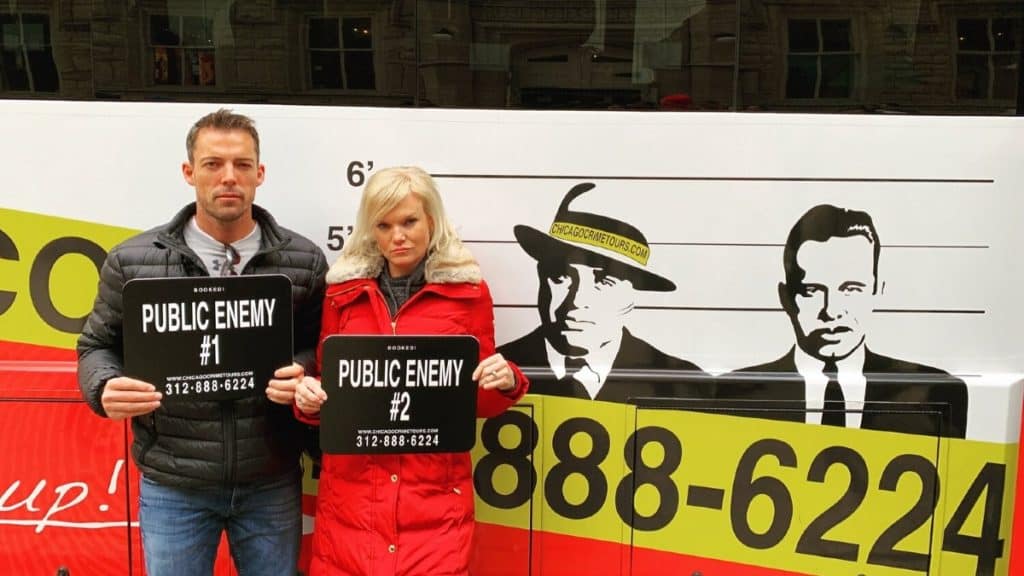 One can't be visiting Chicago and not be lured to its history of crime and mobs.
That's why tens of thousands of tourists go on the Chicago Crime and Mob Bus Tour every year.
Of all the crime tours, the best is offered by Chicago Crime Tours and Experiences LLC.
On this 90 minutes to two-hour mafia tour, which happens on an air-conditioned coach, you learn about Chicago's gangster background.
Drive around Chicago to see where thugs like Al Capone, The Untouchables, Hymie Weiss, and John Dillinger hung out.
A knowledgeable tour guide takes you through some of Chicago's most infamous criminal haunts, including Holy Name Cathedral, Biography Theatre, and the site of the brutal St. Valentine's Day Massacre.
Legoland Discovery Center Chicago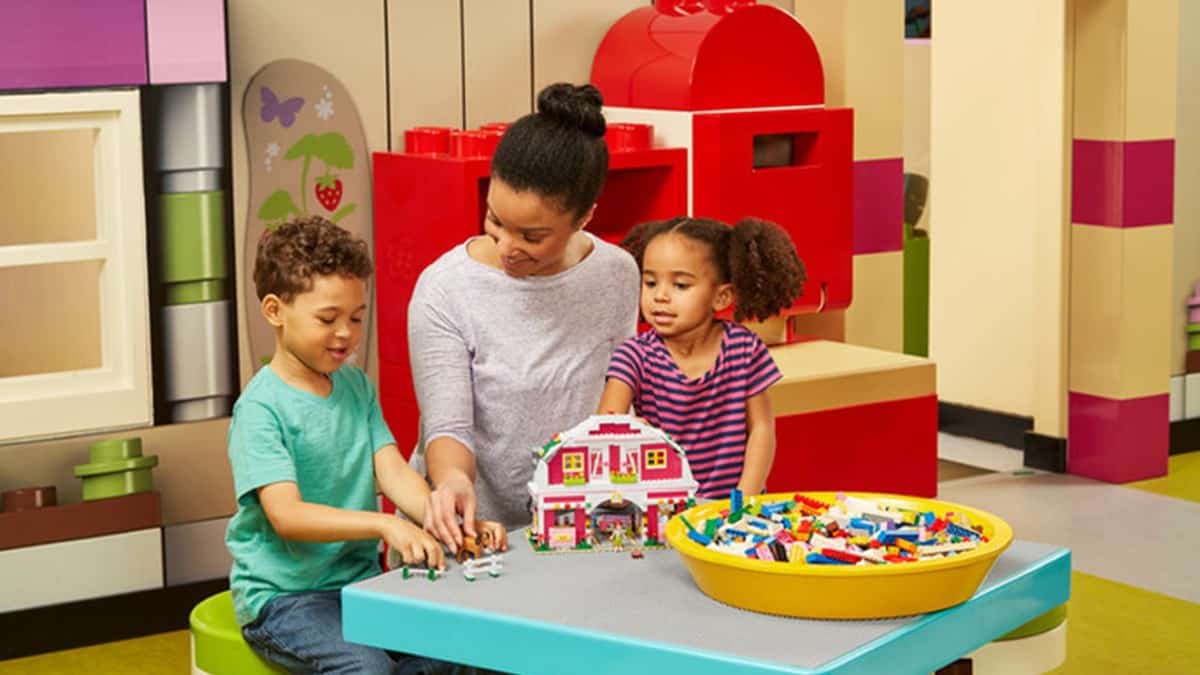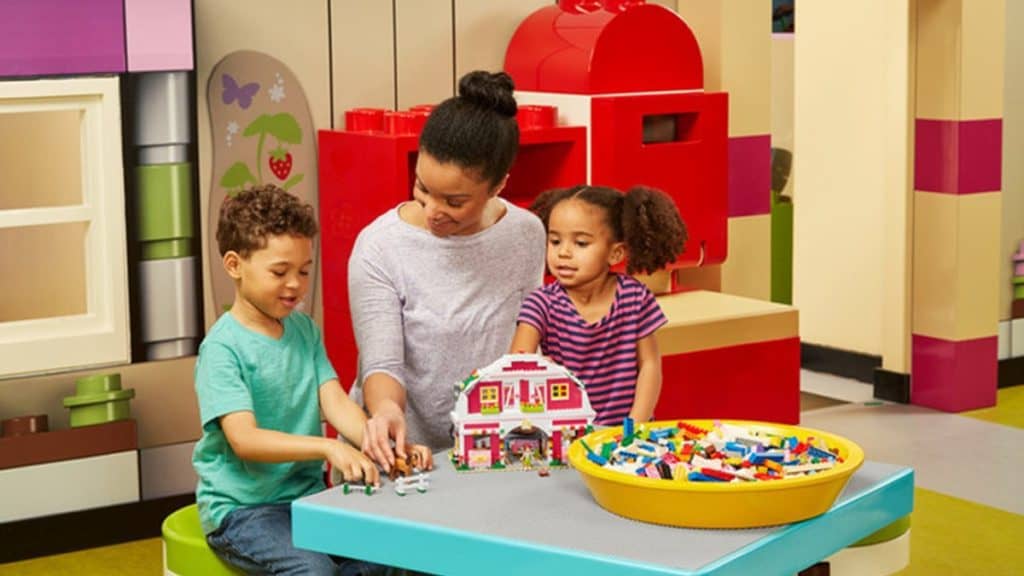 Legoland Discovery Centre Chicago is the ultimate Lego indoor playground fit for kids and adults.
Various stations and play spaces await you to marvel, participate and try.
The attraction is aimed at children aged 3 to 10. To gain entry to the place, adults must bring a child.
Although the LEGOLAND Discovery Center Chicago is geared at children, swashbuckling experiences with buccaneering pirates, ninjas, wildlife, and Jedi knights never get old.
Chicago Architecture Center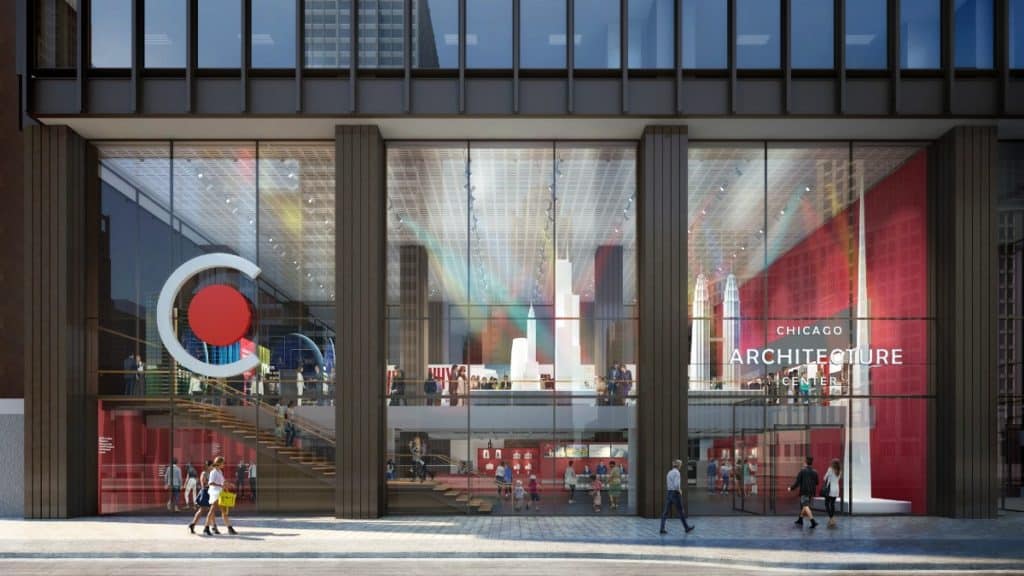 The Chicago Architecture Center (CAC) began as the Chicago Architecture Foundation in 1966 to preserve the historic Glessner House.
Since then, the CAC has become one of Chicago's most important cultural institutions.
CAC's new riverfront location is in the heart of the city, where Michigan Avenue meets the Chicago River, featuring nearly 10,000 square feet of exhibition space filled with super-sized models.
Chicago Architecture Center's exhibits focus on the city's diverse neighborhoods, housing types, leading architects, and future projects and include the largest scale model of Chicago.
Centennial Wheel at Navy Pier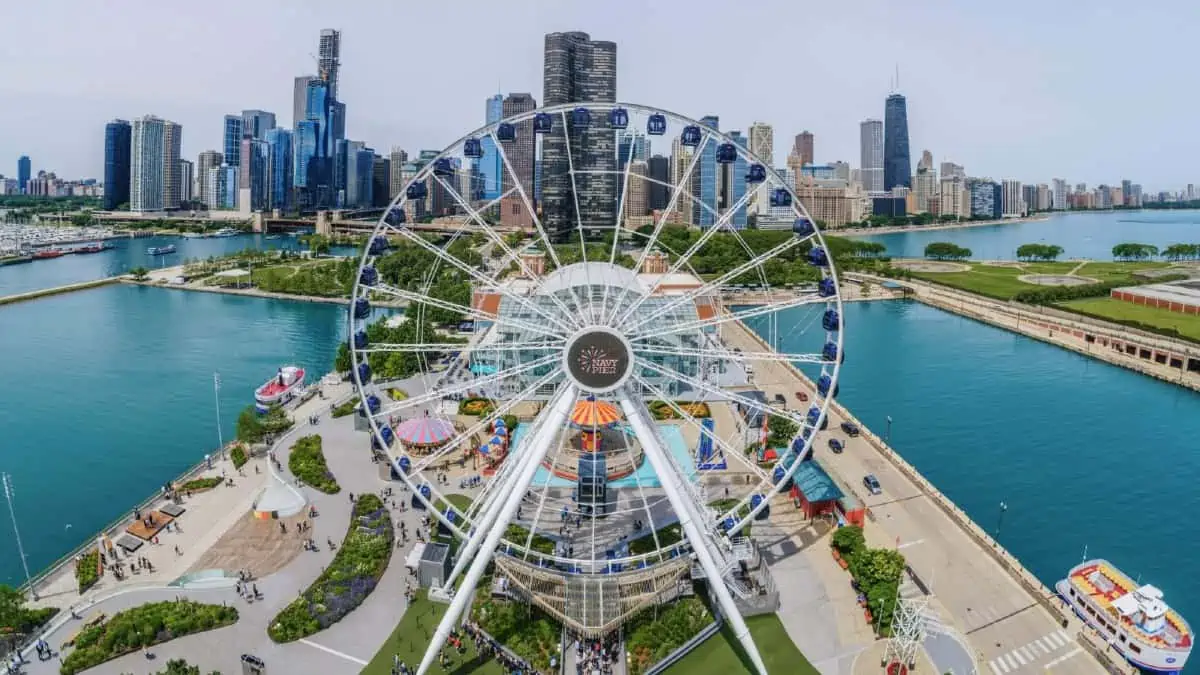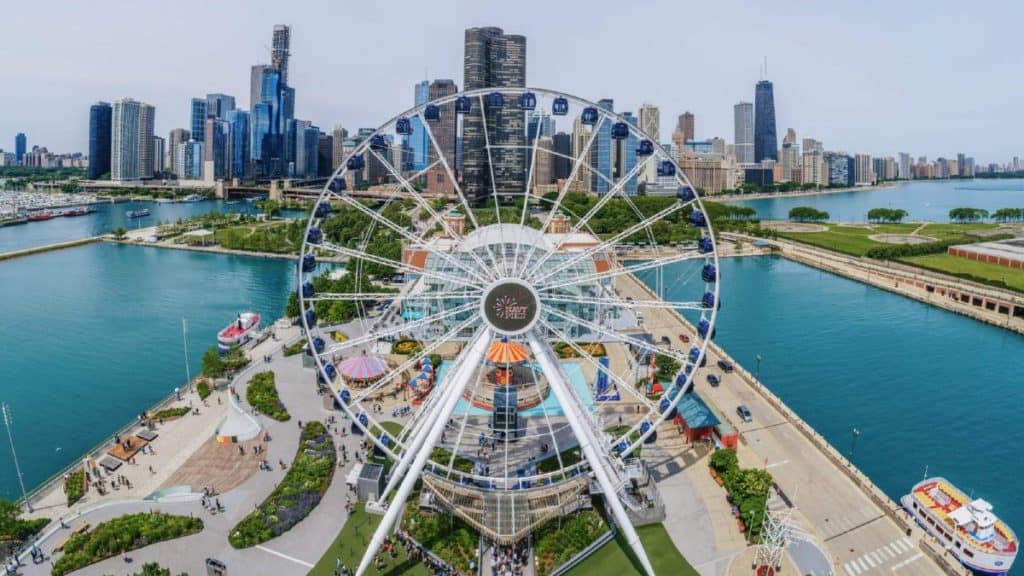 Chicago's Centennial Wheel is an iconic part of the city's skyline, which is why it is a must-visit attraction.
The Centennial Wheel goes up to 61 meters (200 feet) and offers the guests unparalleled 360-degree views of Chicago and Lake Michigan.
Whichever season you visit, the Wheel's gondolas provide a comfortable experience and fascinating views of the city.
Besides the massive Ferris Wheel, you will also enjoy numerous other attractions lining Lake Michigan's waterfront during your visit to the Navy Pier.
iFly Chicago – Indoor Skydiving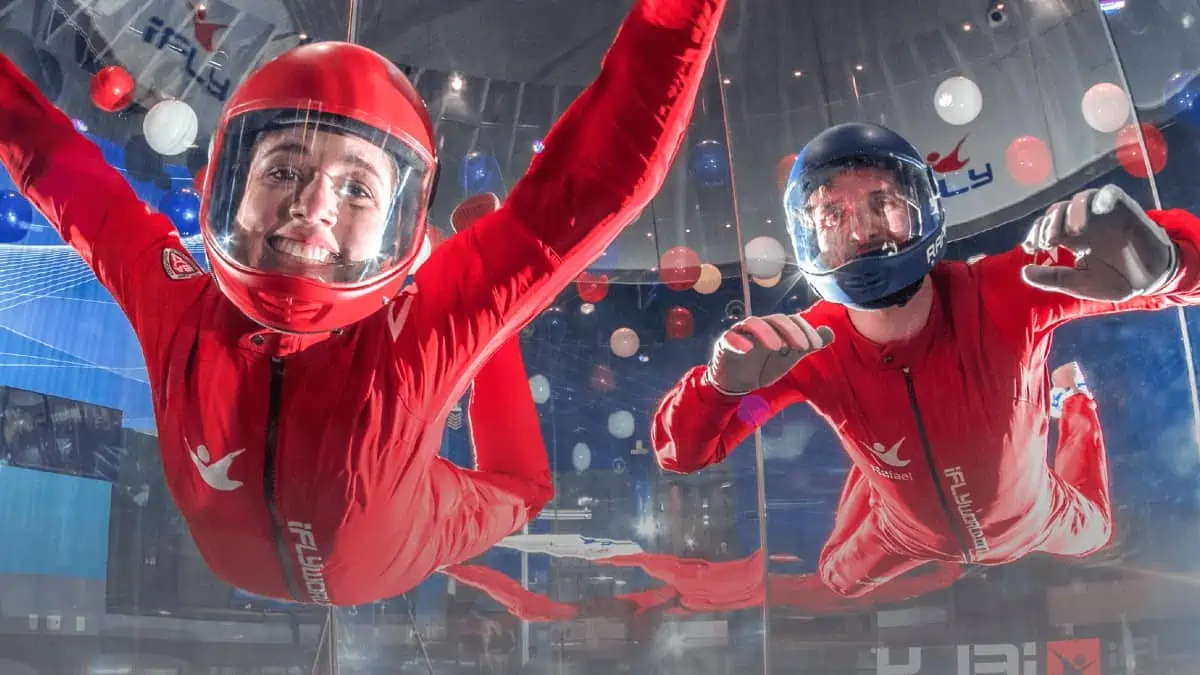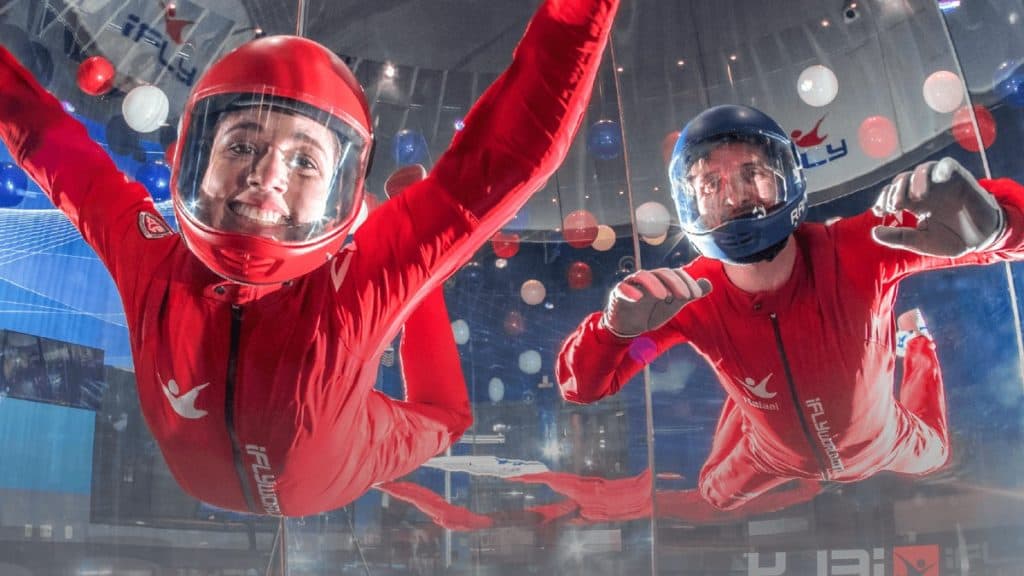 If you want to indulge in indoor skydiving in Chicago, you have two options – iFLY Chicago (Lincoln Park) and iFLY Chicago (Rosemont).
During this adventure in Chicago, you will experience the adrenaline of skydiving without ever having to get near a plane.
Begin with rigorous training to ensure that you are confident and aware of expectations.
Then, in a highly designed vertical wind tunnel, experience two 60-second 'free fall' adventures that feel like actual skydiving.
No prior experience is required, and your instructor will provide you with hands-on assistance all through.
Chicago History Museum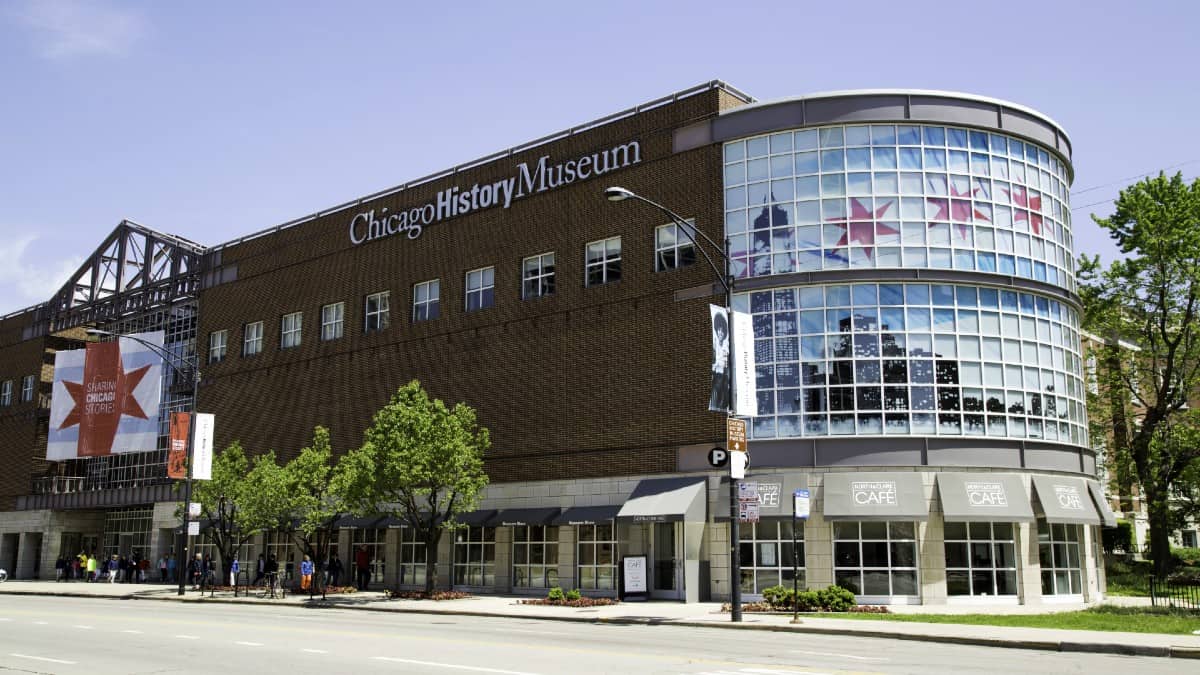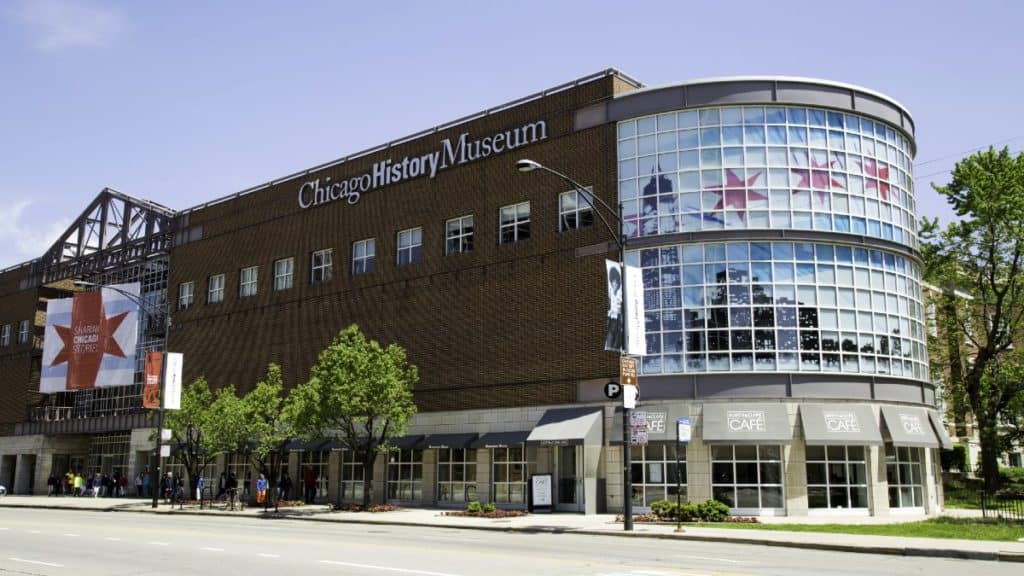 Chicago History Museum showcases Chicago's and America's history by selecting permanent and temporary exhibits drawn from the Museum's nearly 22 million items.
The Museum was founded in 1856 to study and interpret Windy City's history.
You will see numerous historical treasures, including a piece of the old Fort Dearborn, a restored original L train car, a re-created jazz club, and the first locomotive to operate in Chicago.
It is a must-visit Chicago attraction for both kids and adults.
Medieval Torture Museum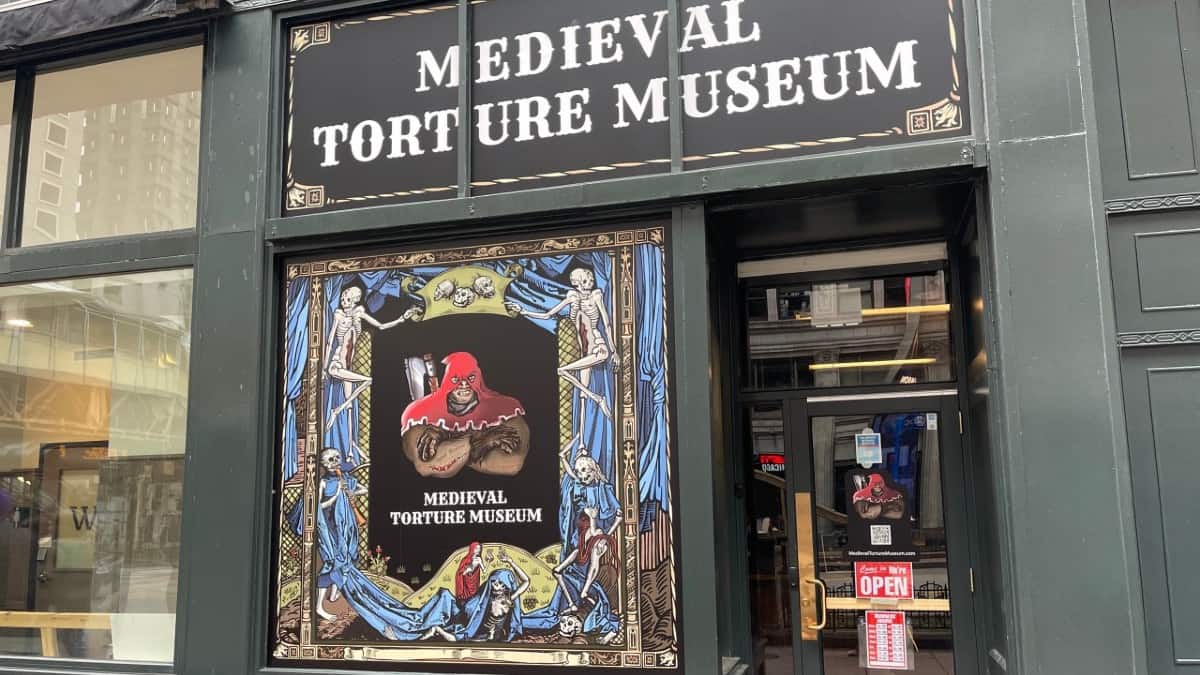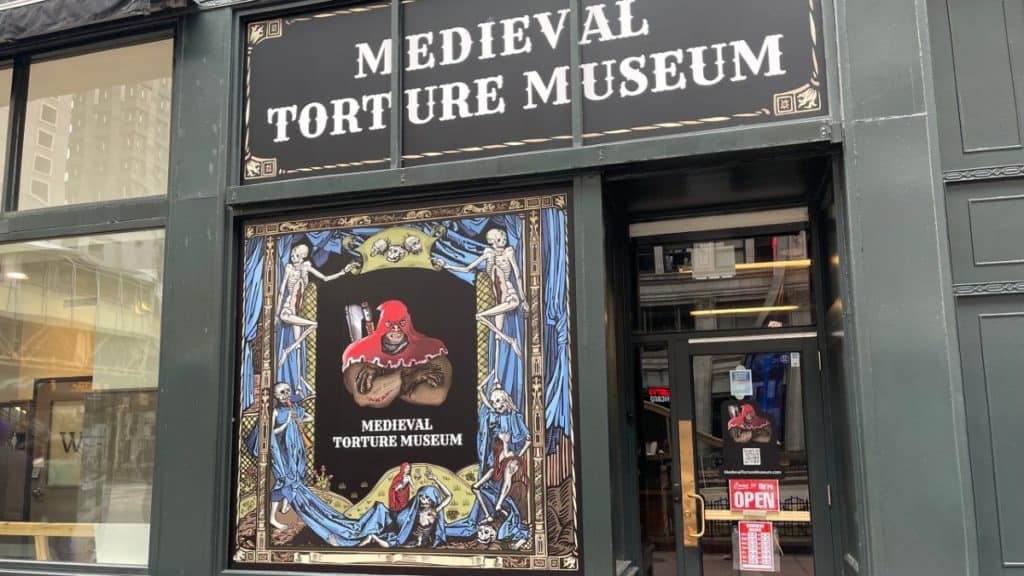 The Medieval Torture Museum in Chicago is the largest interactive historical museum in the US and showcases torture chambers of the darkest periods of history.
At the 5,000-square-foot museum, you will find the world's most detailed collection of confinement and torture devices, instruments of slow death and execution.
All torture devices are also accompanied by wax sculptures of victims and executioners so that visitors can better understand how the instruments worked.
The Medieval Torture Museum is unsuitable for kids below 18 years, but they can visit if accompanied by parents.
Museum of Contemporary Art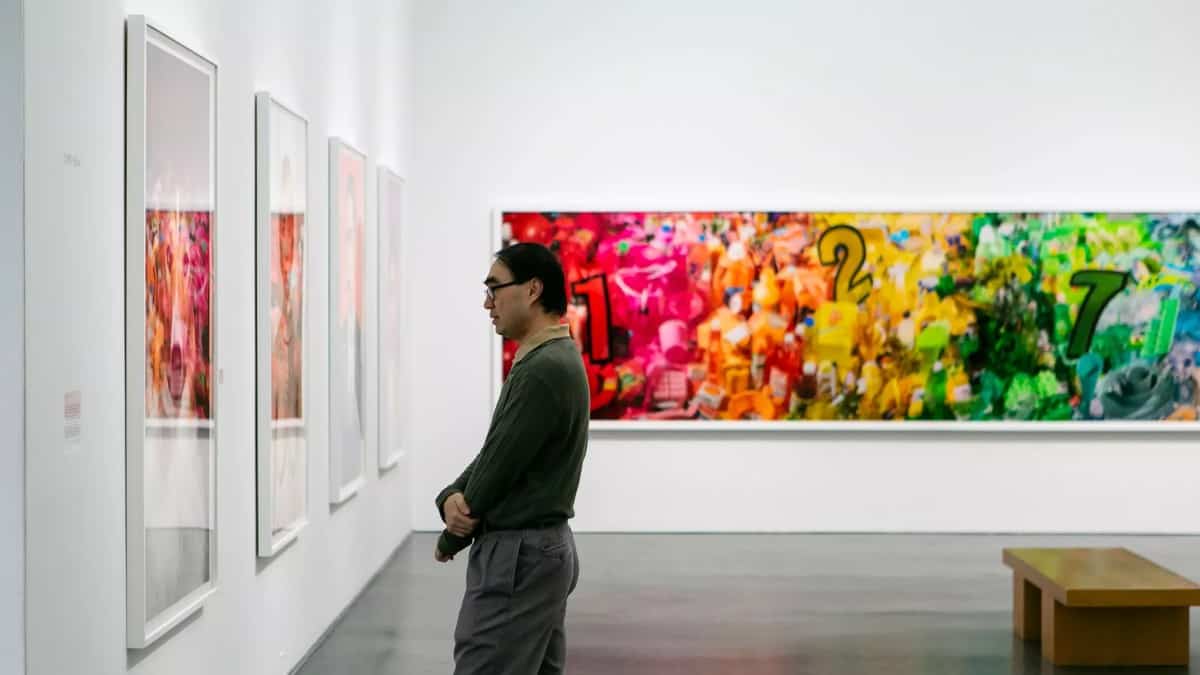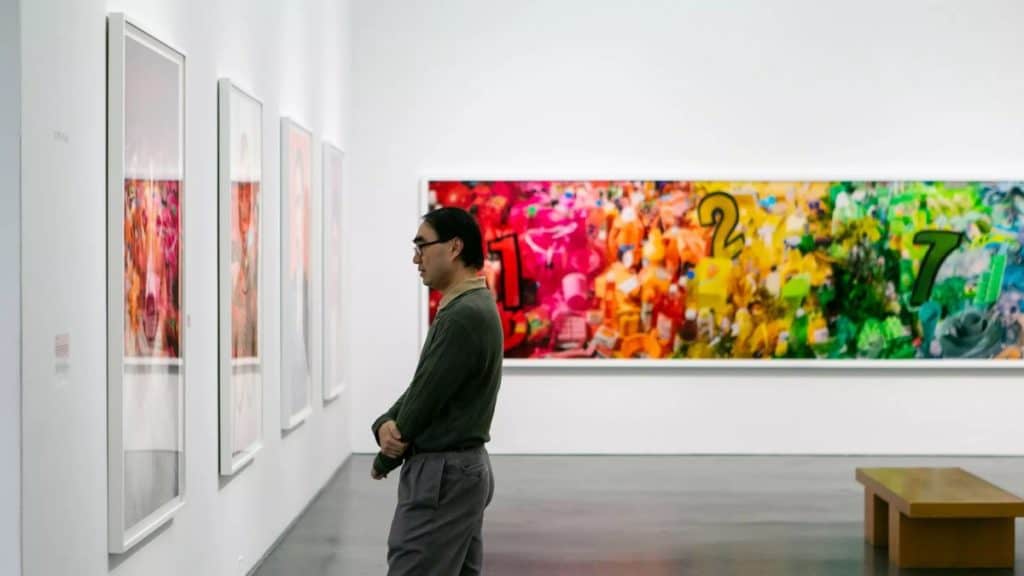 The Museum of Contemporary Art Chicago is one of the world's largest museums dedicated to contemporary art.
With over 2,500 works in its permanent collection and dozens of exciting exhibitions each year, visitors enjoy the thrilling world of modern art and design.
It is your one-stop shop for all things arty in Illinois, with painting, sculpture, graphic design, and photography, as well as film, theatre, music, and performance art.
Blue Man Group Show at Briar Street Theatre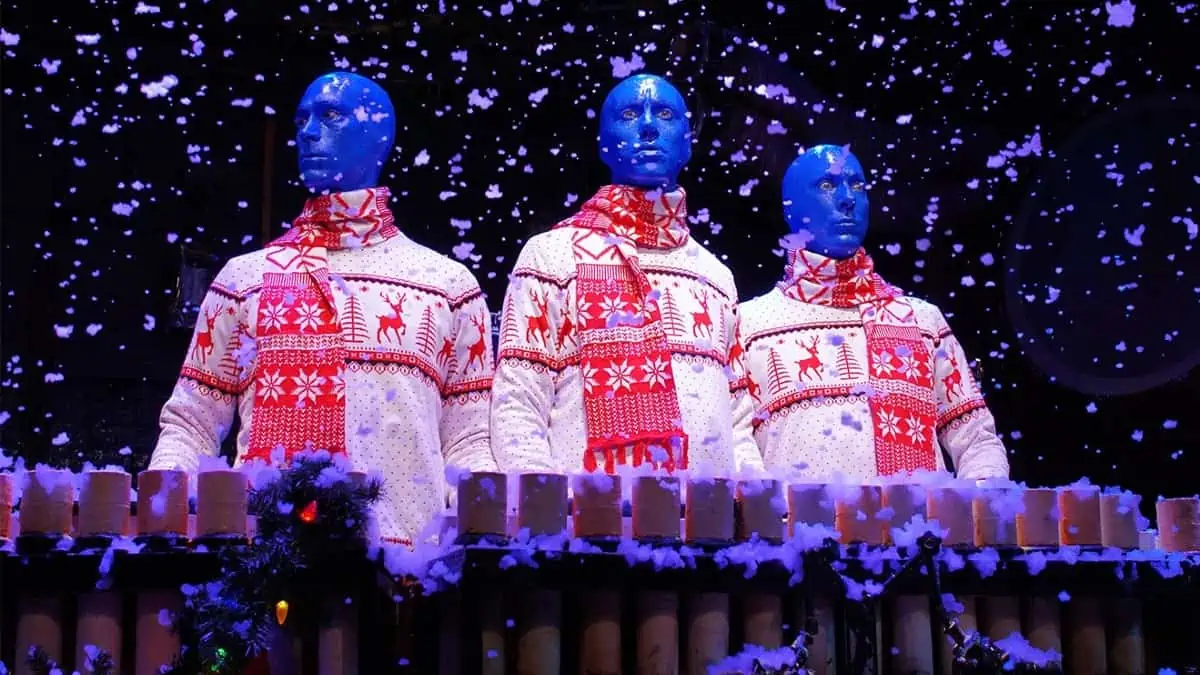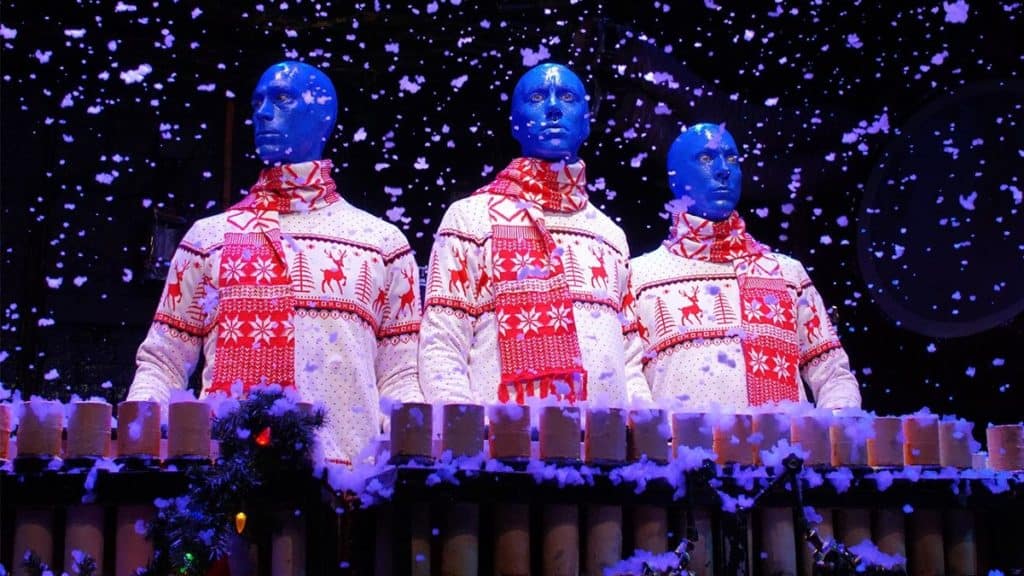 At the Briar Street Theatre, enjoy an outstanding Blue Man Group performance, one of Chicago's longest-running performances.
The Blue Man Group show in Chicago is a popular multi-sensory experience everyone must see at least once in their lifetime.
It is a dynamic combination of art, music, comedy, and technology, which appeals to a broad range of age groups and cultural backgrounds.
In all Blue Man Group shows, three bald blue men perform with the help of music, explicit comical actions, and great miming techniques.
International Museum of Surgical Science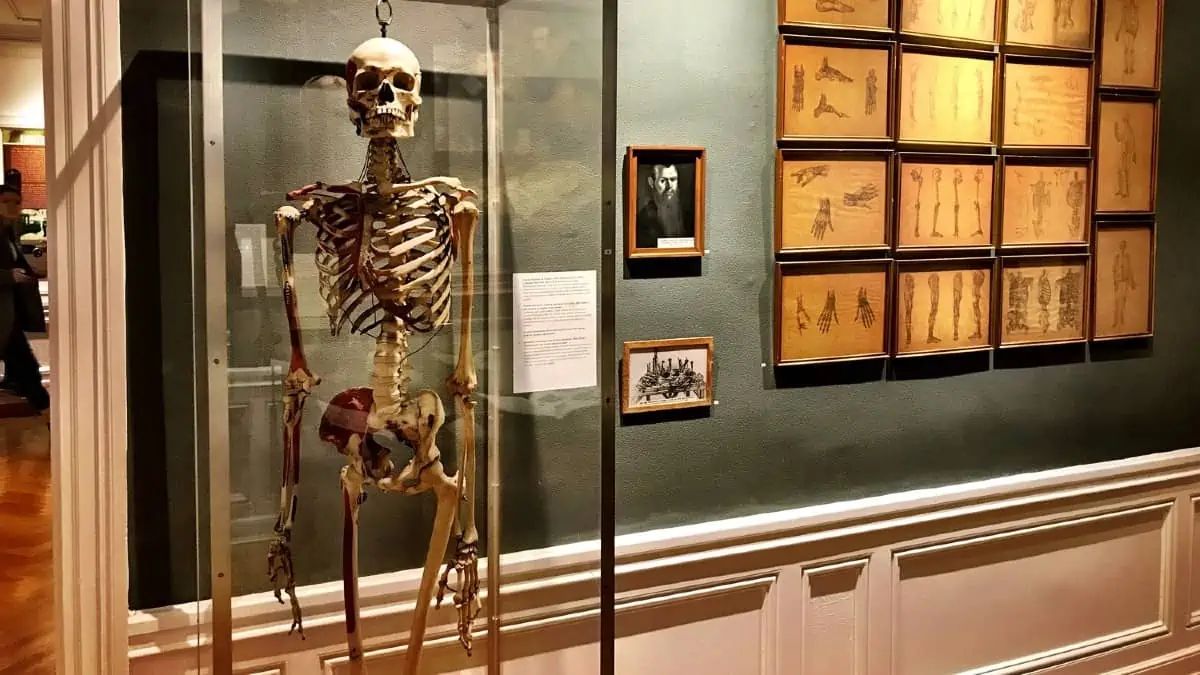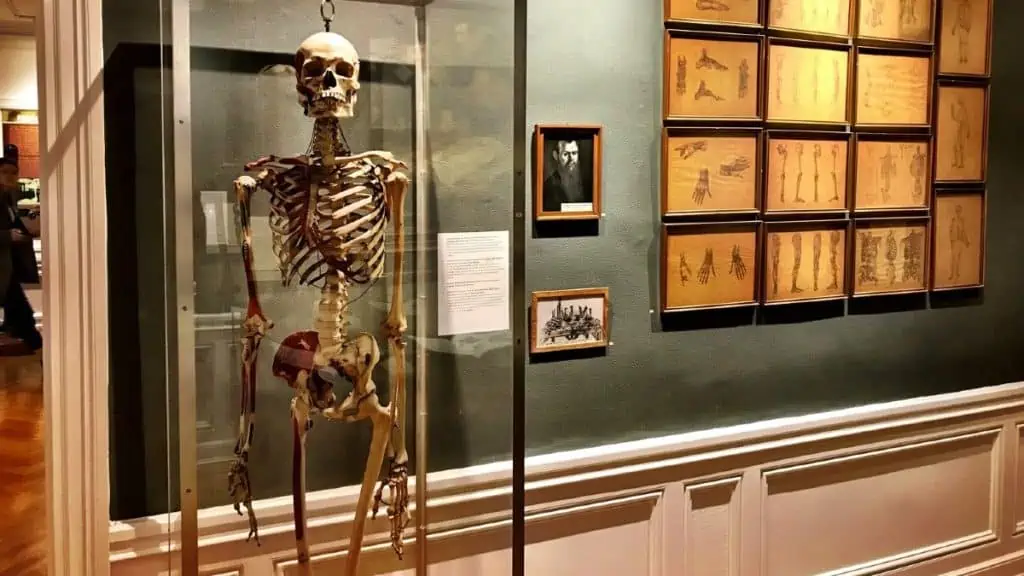 The International Museum of Surgical Science (IMSS) maintains over 10,000 square feet of public galleries dedicated to the history of surgery and a permanent collection of art and artifacts from the history of Medicine.
The IMSS houses nearly 7,000 medical objects spanning decades of medical history, from acupuncture to X-ray therapy.
You'll find a collection of exquisite paintings in addition to items such as the iron lungs.
Famous faces from medical history and a cast of Napoleon's 1821 death mask are among the more than 600 paintings, prints, and sculptures on display.
Museum of Illusions Chicago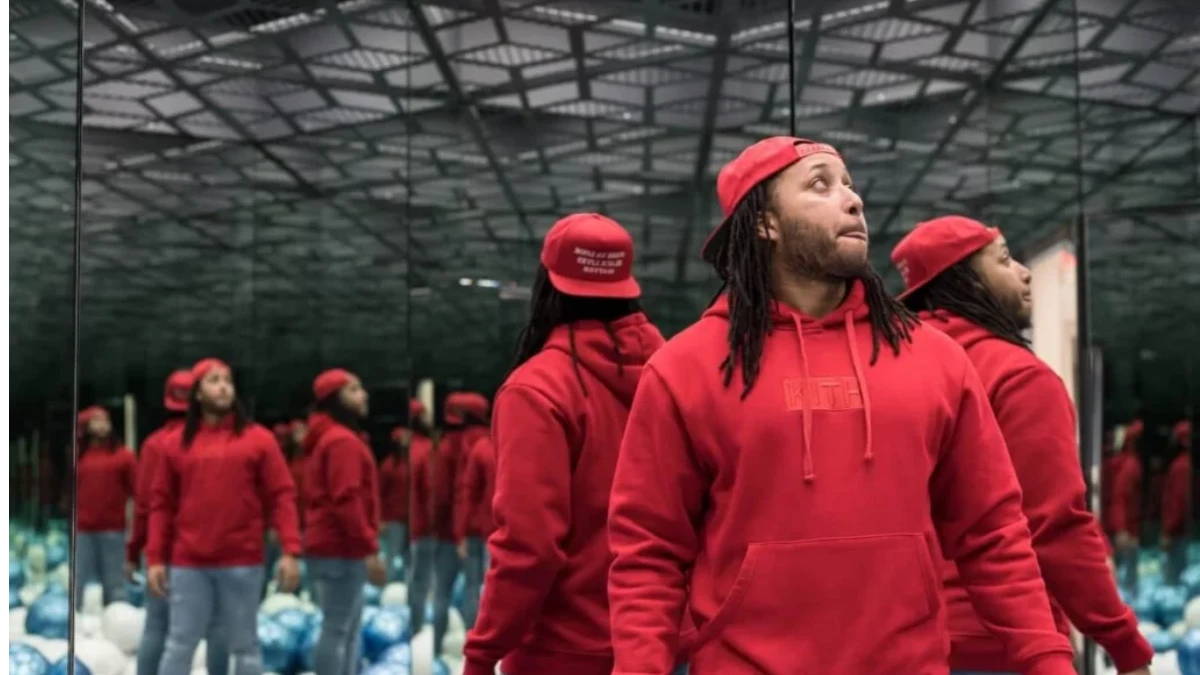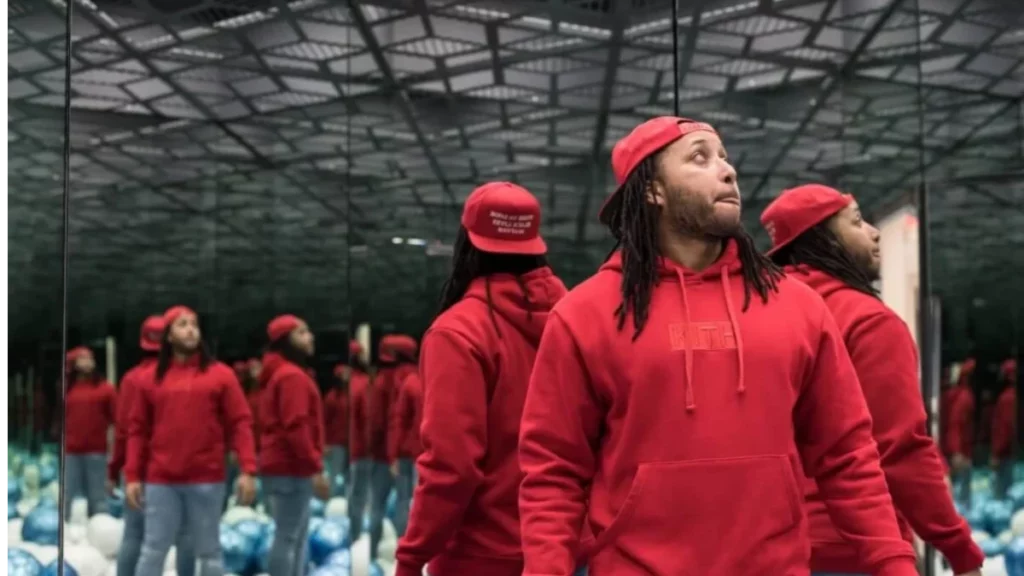 The Museum of Illusions Chicago is an interactive and engaging attraction that provides visitors with a unique and mind-bending experience.
The museum features a variety of exhibits that challenge perception, featuring holograms, optical illusions, and other interactive displays.
Seadog Speedboat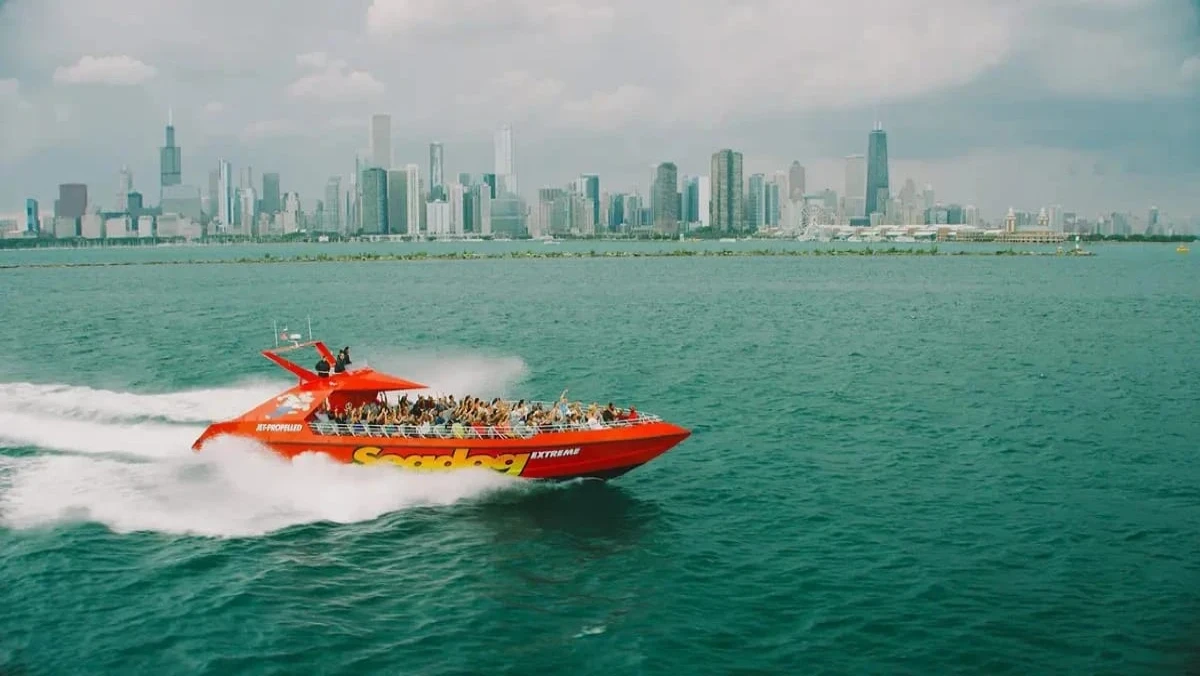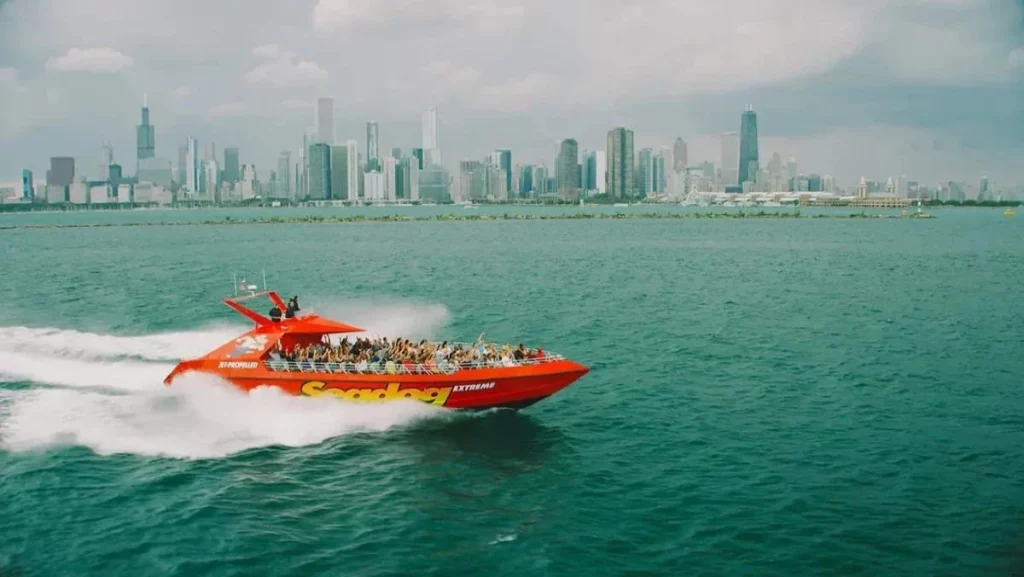 Take a thrilling speedboat tour of Lake Michigan while taking in Chicago's famous skyline.
A speedboat ride around the waterfront combined with educational and entertaining descriptions of the famed Chicago skyline makes Seadog fun for the whole family.
Museum of Ice Cream Chicago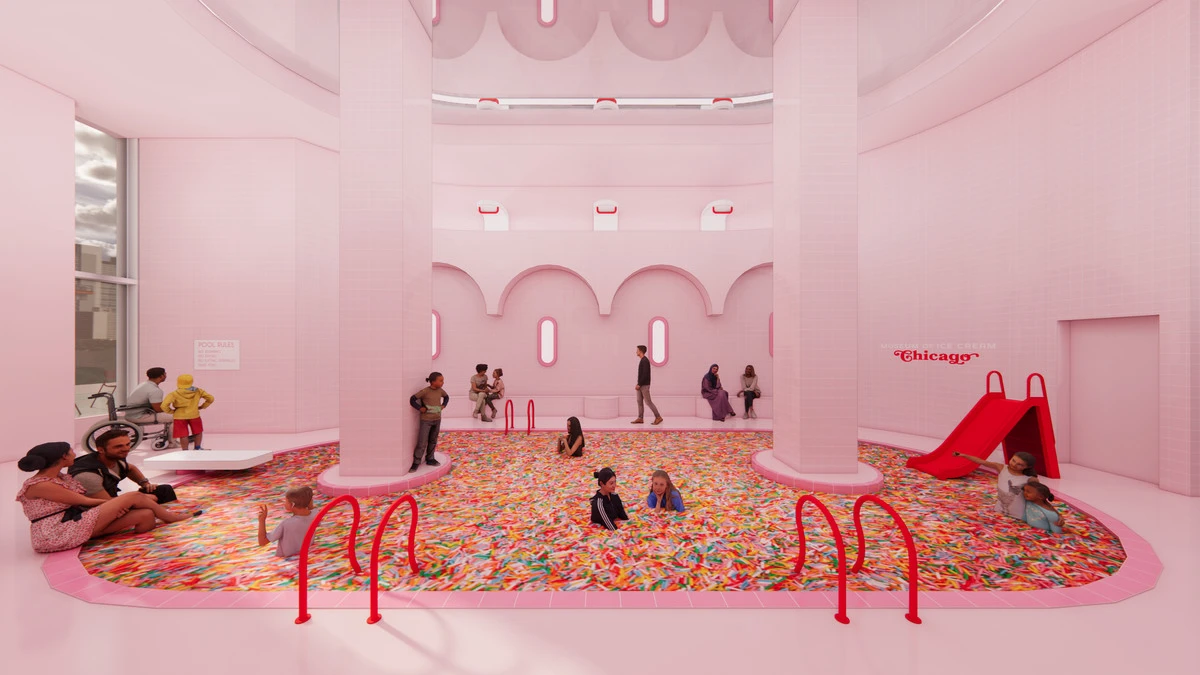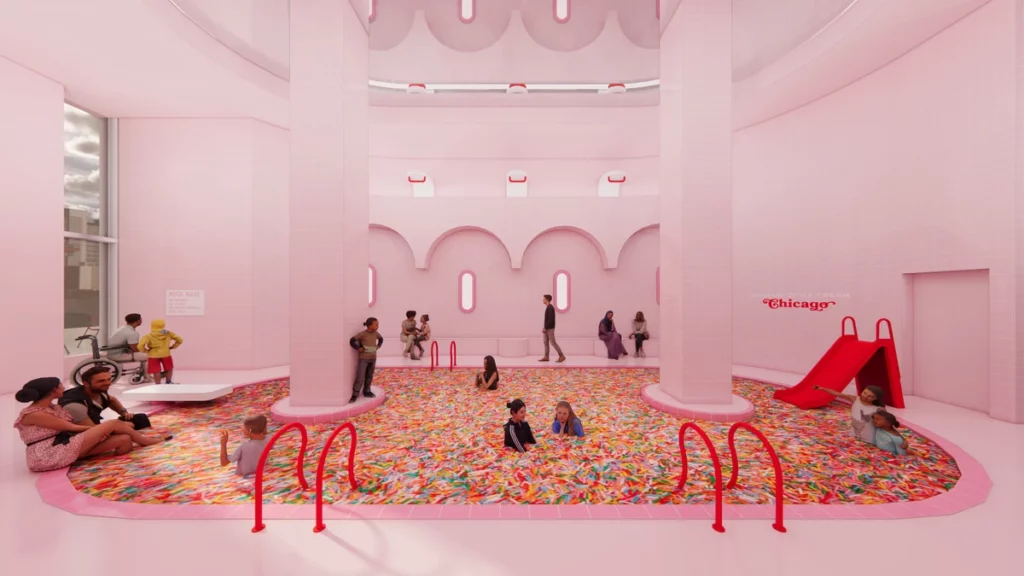 Housed in the bustling city of Chicago, Illinois, The Museum of Ice Cream Chicago is a sensory joyride.
Designed to take you on a journey back to your childhood, the museum tour is infused with delicious delights and overwhelming activities.
Volo Museum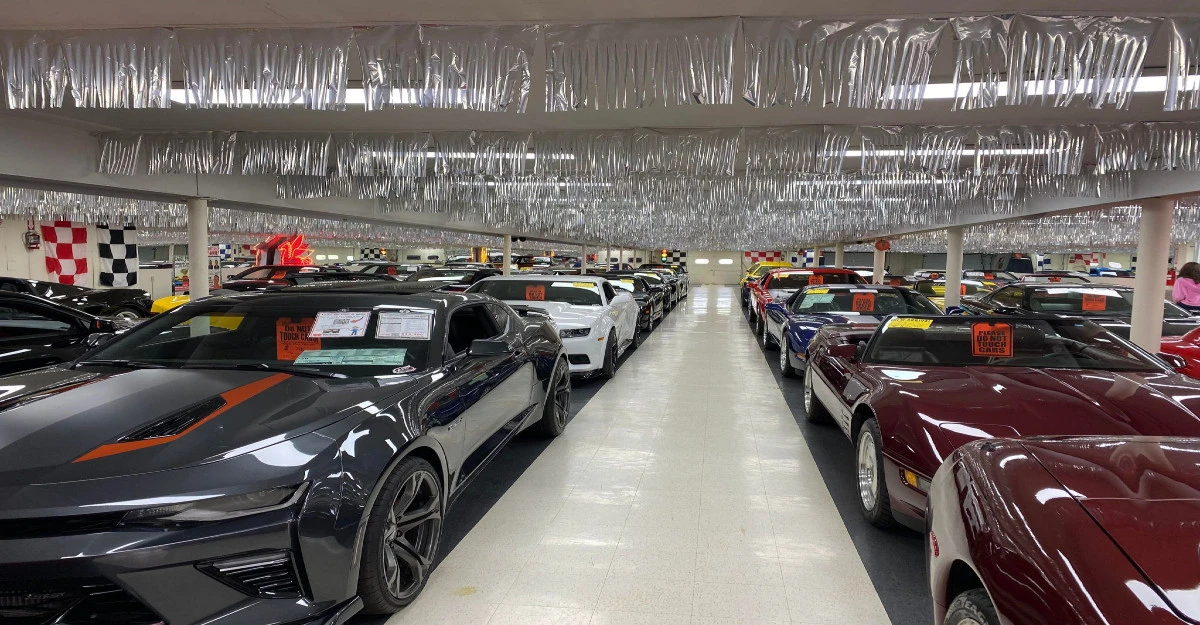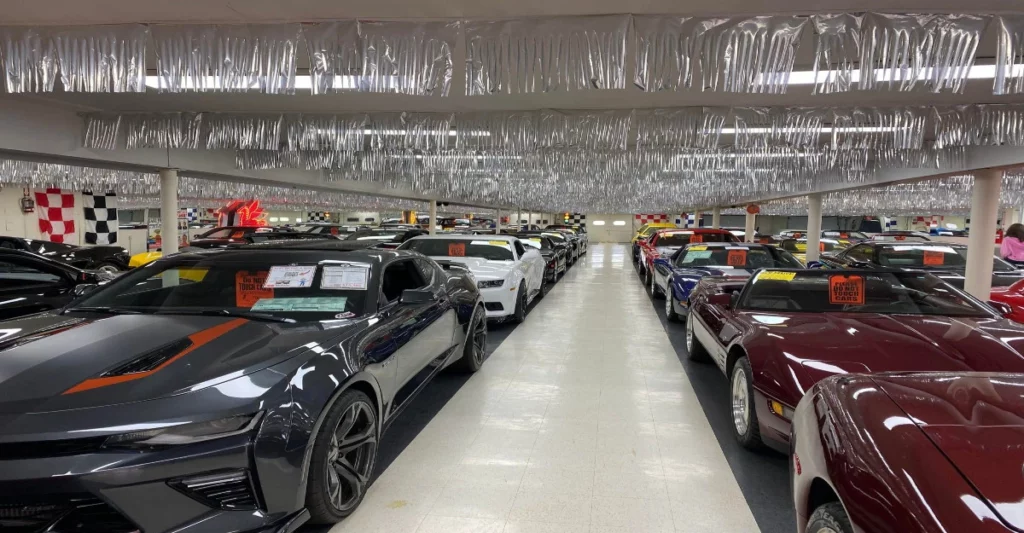 The Volo Museum is a unique and fascinating attraction located in Chicago.
Founded in 1960, the Volo Auto Museum has grown to become one of the world's largest and most comprehensive collections of automobiles, antiques, and artifacts.
Peoria Zoo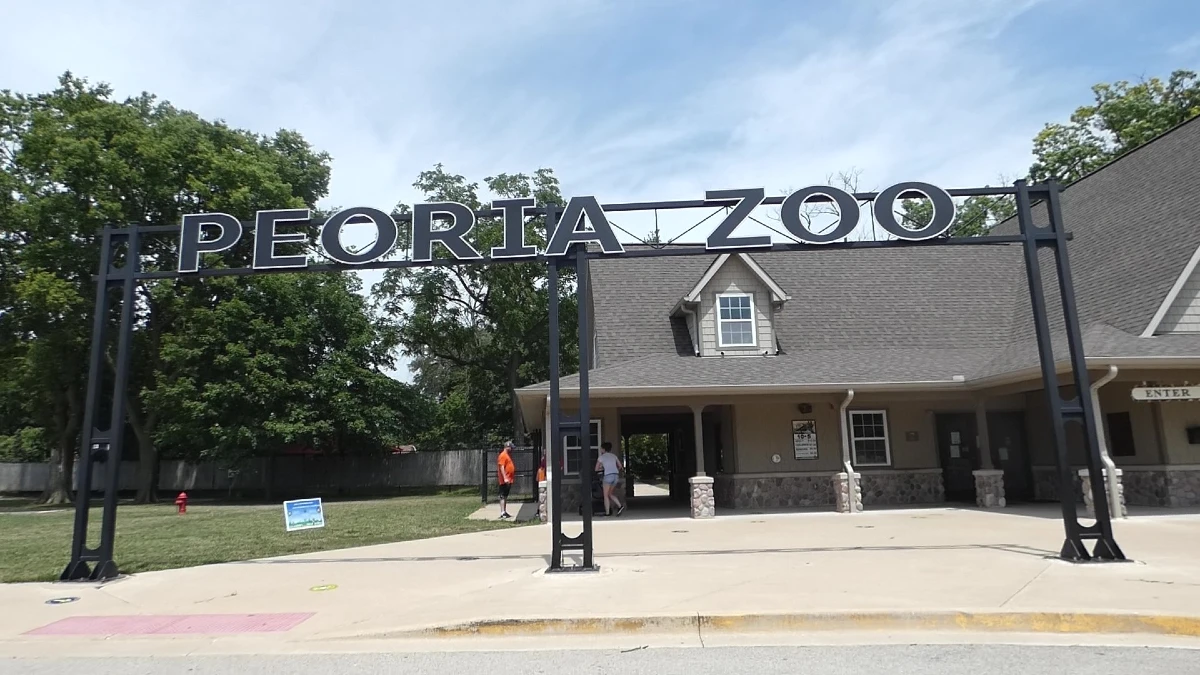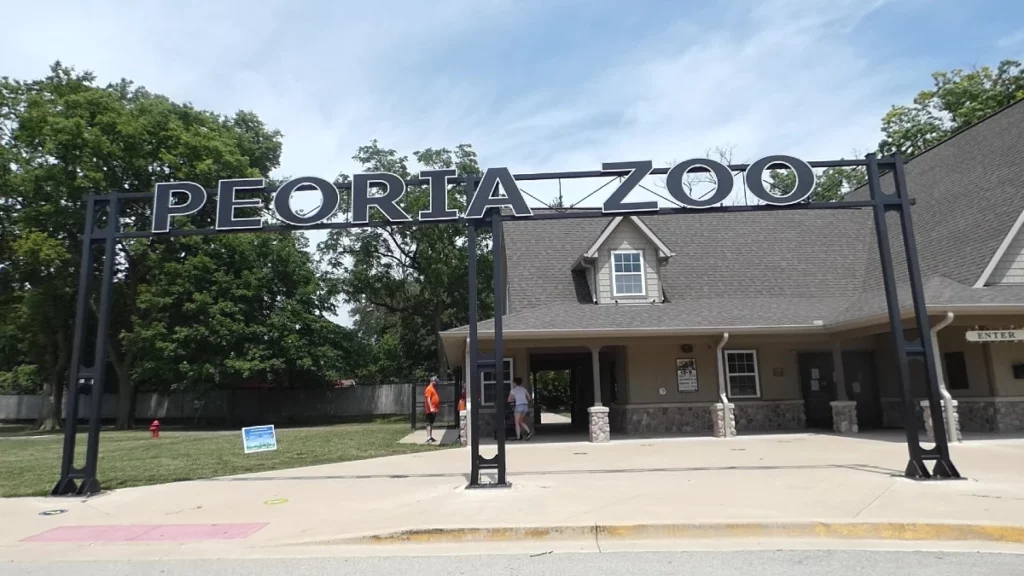 If you really want a wild day out with the family, full of creatures worldwide, and educational fun, the Peoria Zoo is a wonderful choice!
It is a fantastic location for birthday parties, weddings, and business gatherings and provides many interesting behind-the-scenes excursions.
Helicopter tour of Chicago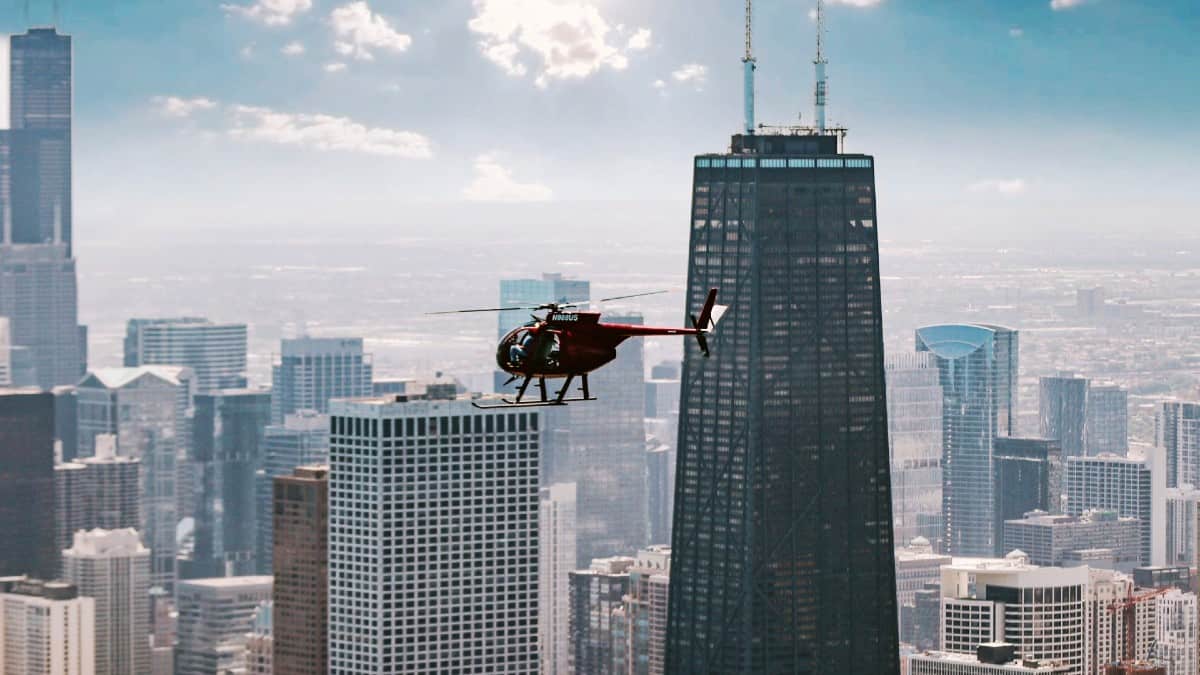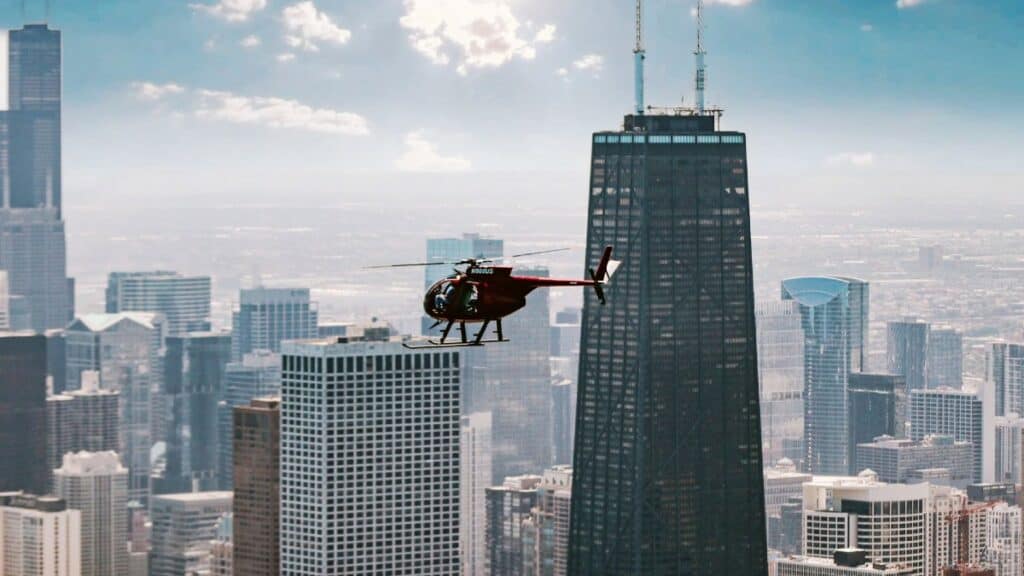 Chicago is world-famous for its unique architectural styles. So much so, the skyscrapers and buildings of Chicago have helped shape American architecture.
Legendary architects from different periods have contributed to building the iconic skyline of the Windy City.
If you really want to enjoy the aerial views and fascinating skyline of the Windy City, it is best to book a helicopter tour of Chicago.
Food tours in Chicago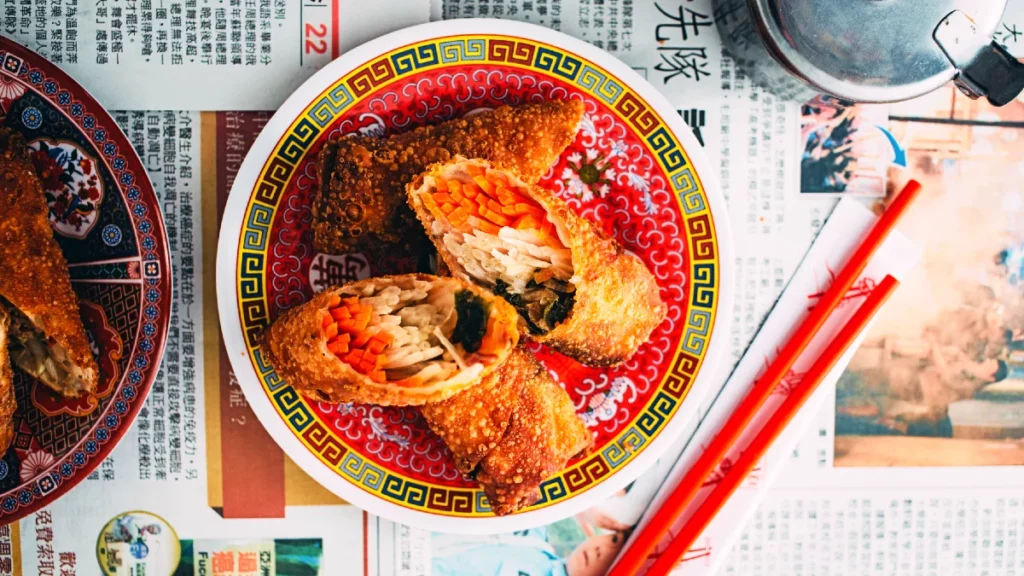 Chicago has a fantastic food scene attracting visitors from across the globe.
Many food tours in Chicago offer authentic local foods such as deep-dish pizza, hotdogs, and pastries.
The food-loving guide introduces you to Chicago's top foods and restaurants to make your vacation in Chicago a memorable one.
Go for food tours that also take you to local breweries – you don't want to miss the thrill of having some beer in Downtown Chicago.
# Chicago Pizza tours
# Brewery tours in Chicago
# Chicago Dinner Cruise
# Cooking classes in Chicago

Valentine's Day in Chicago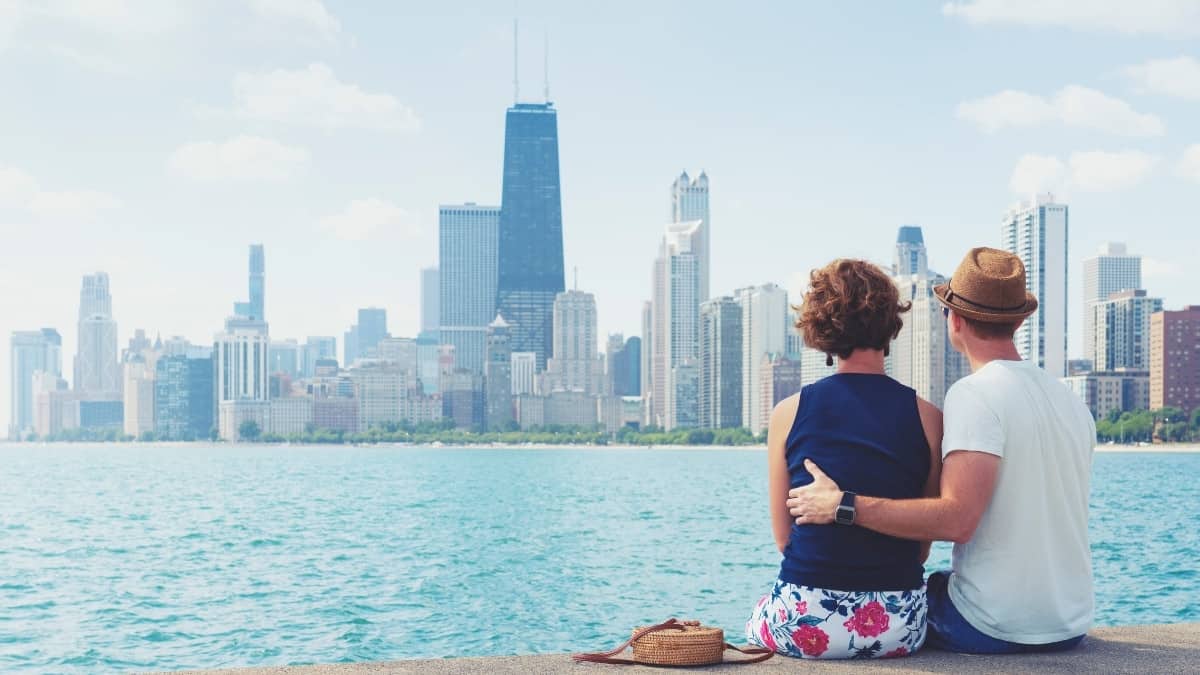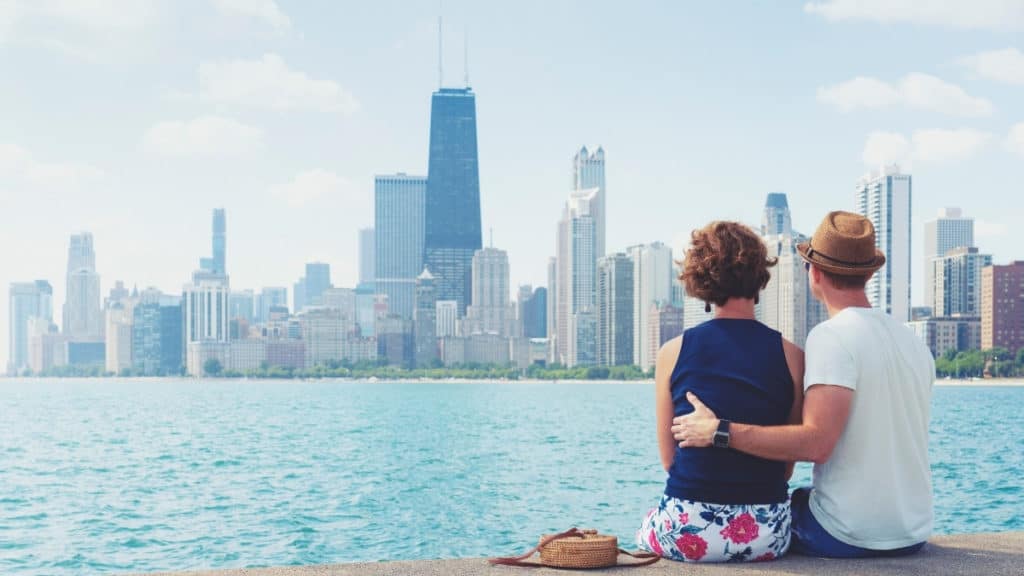 Visitors to Chicago love its cruises, exciting food, chequered history, and architecture, which is why it is an ideal Valentine's Day destination.
Young and old couples, visitors, and locals alike love spending their Valentine's Day in the Windy City.
If you adore your sweetheart (and we don't doubt it!), you will want to spoil them with all the romantic surprises Chicago has to offer.
Young and old couples, visitors, and locals alike love spending their Valentine's Day in Chicago.
Sources

# Timeout.com
# Travel.usnews.com
# Tripadvisor.com
# Worldoflina.com

The travel specialists at TheBetterVacation.com use only high-quality sources while researching & writing their articles. We make every attempt to keep our content current, reliable and trustworthy.
Things to do in other cities