San Francisco is at the tip of a peninsula between the San Francisco Bay and the Pacific coast.
It is a small city, stretching only 11 kms (7 miles), and yet it packs quite a punch as far as tourist attractions are concerned.
San Francisco's outstanding characteristics are its steep rolling hills, water on three sides, summer fogs, Victorian architecture, and cable cars.
During your San Francisco holiday, hop on one of the historic cable cars and tour the city.
Discover the top tourist attractions in this historic city with our list of the things to do in San Francisco.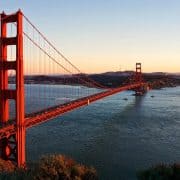 Alcatraz Island Tour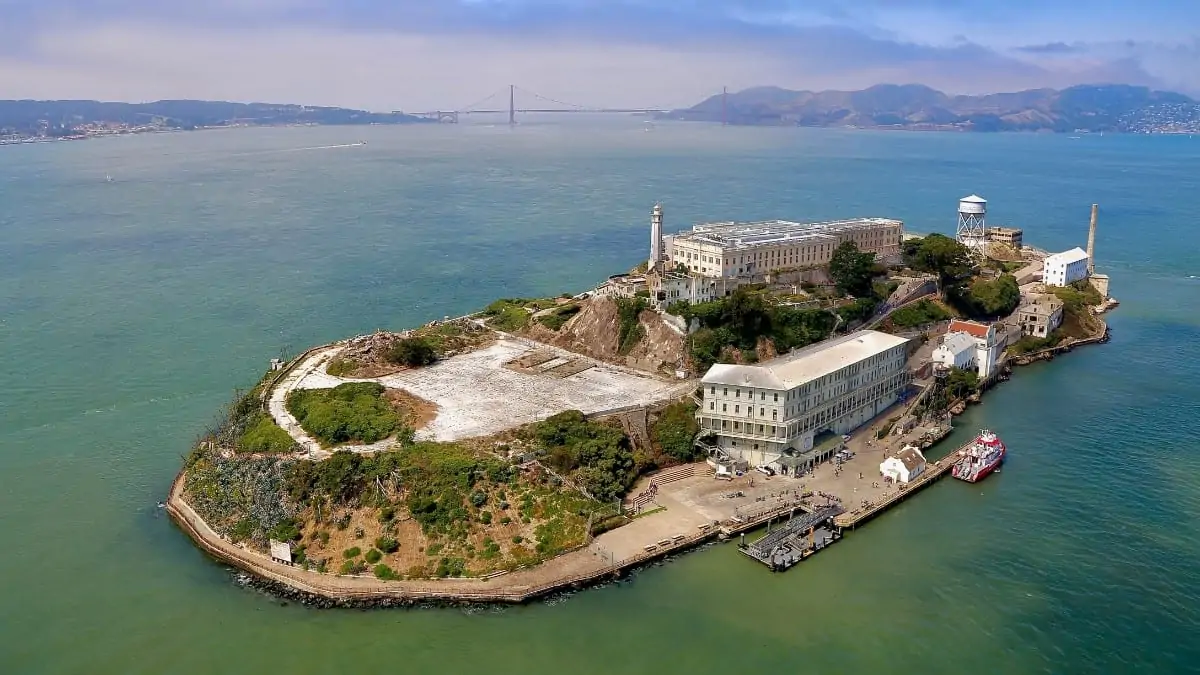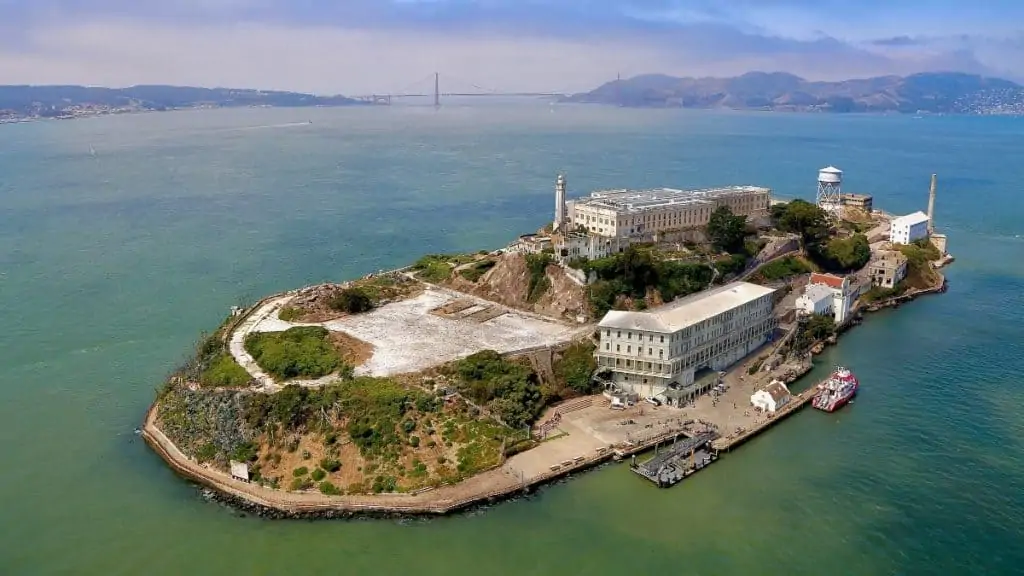 Alcatraz Island is a rocky island 2 Kms (1.5 Miles) from the San Francisco shore, and from 1934 to 1963, it served as a federal prison.
The Alcatraz prison and island grounds are open to the public. Visitors must board the Alcatraz Island tour ferries from Pier 33.
The Alcatraz night tour is a unique activity limited to just a few hundred tourists per evening and includes special activities and presentations not offered during the day.
The night tour is slightly costlier but an exclusive experience.
Alcatraz tour tickets are available for booking from the official website 90 days in advance.
But since Alcatraz is on the itinerary of every tourist visiting San Francisco, last-minute Alcatraz tickets are in high demand.
Monterey Bay Aquarium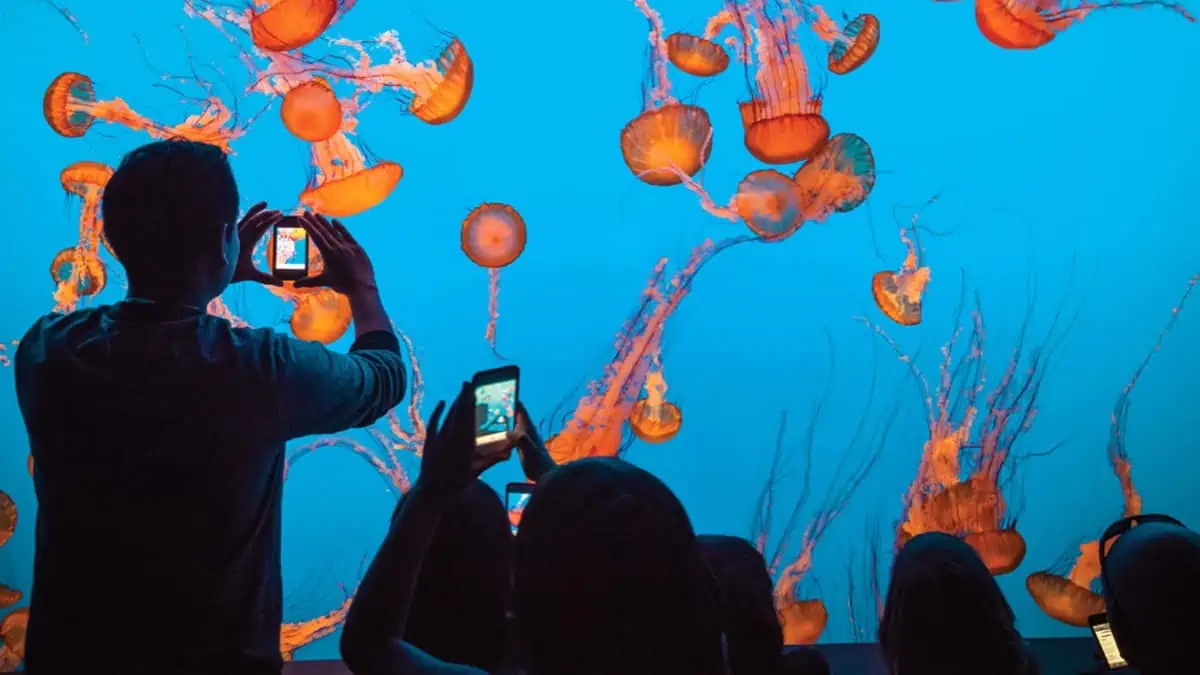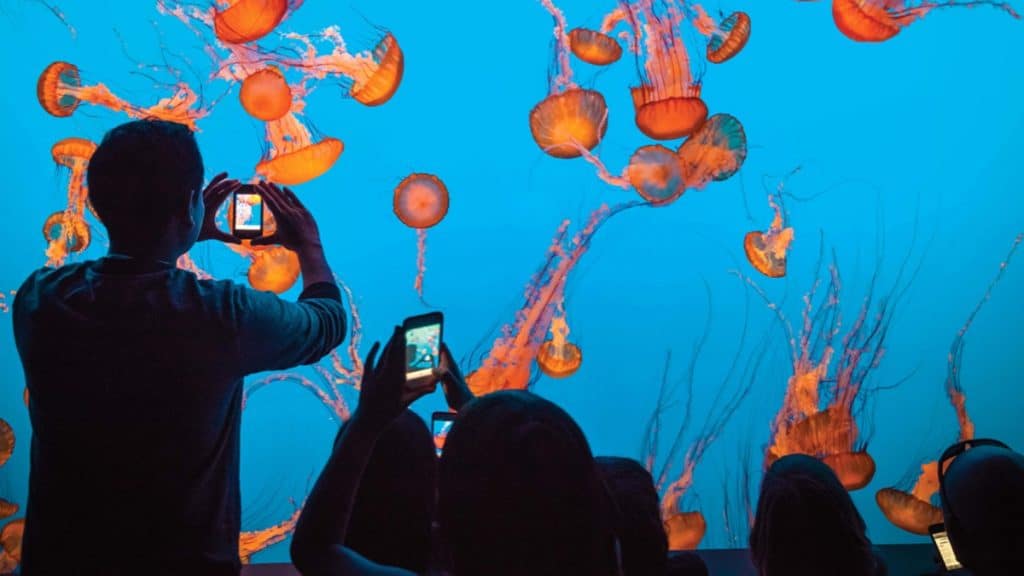 Monterey Bay Aquarium is one of the finest aquaria in the USA.
Located on the edge of the Pacific Ocean, the Monterey Bay Aquarium is home to thousands of marine animals and plants.
Many tourists come from cities like San Francisco, Los Angeles, etc., to visit this non-profit public aquarium.
San Francisco Museum of Modern Art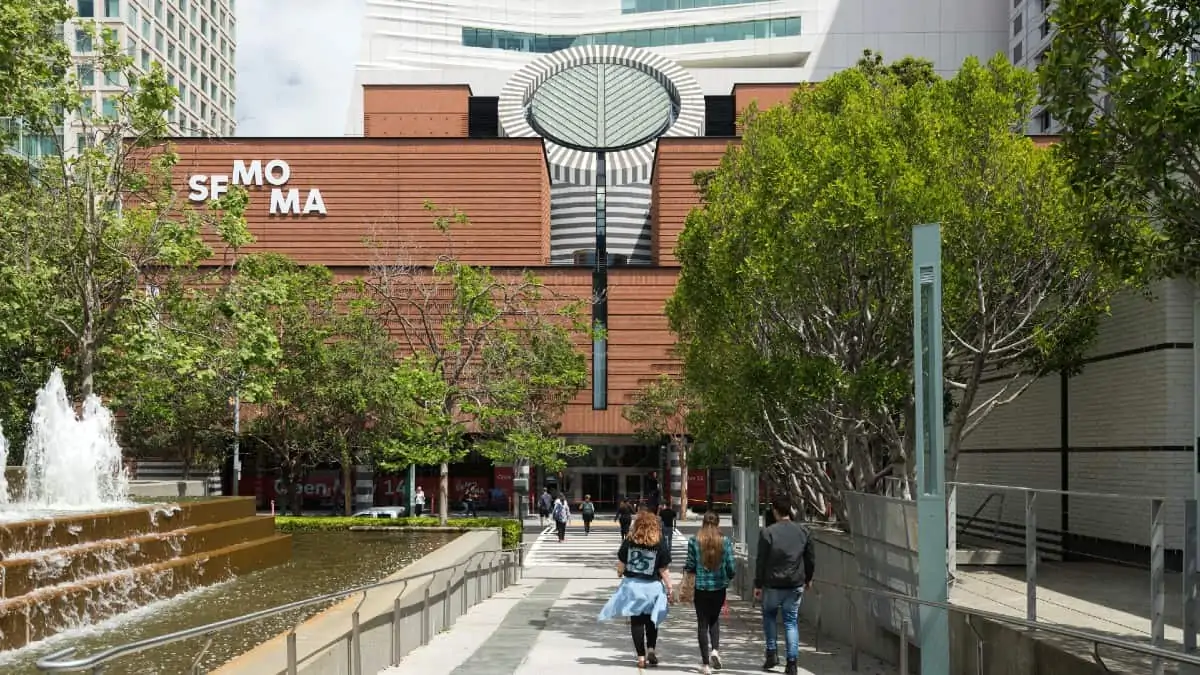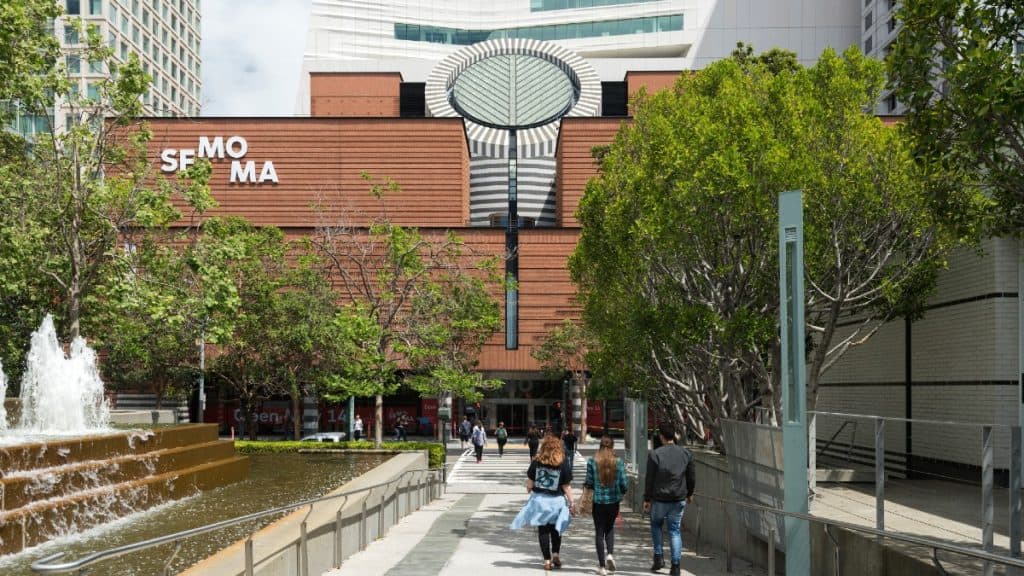 San Francisco Museum of Modern Art (SFMoMA) is the largest museum of modern art in the United States.
SFMoMA has about 170,000 square feet of galleries featuring artists such as Picasso, Henry Matisse, Chuck Close, Jeff Koons, Frida Kahlo, Andy Warhol, Roy Lichtenstein etc.
California Academy of Sciences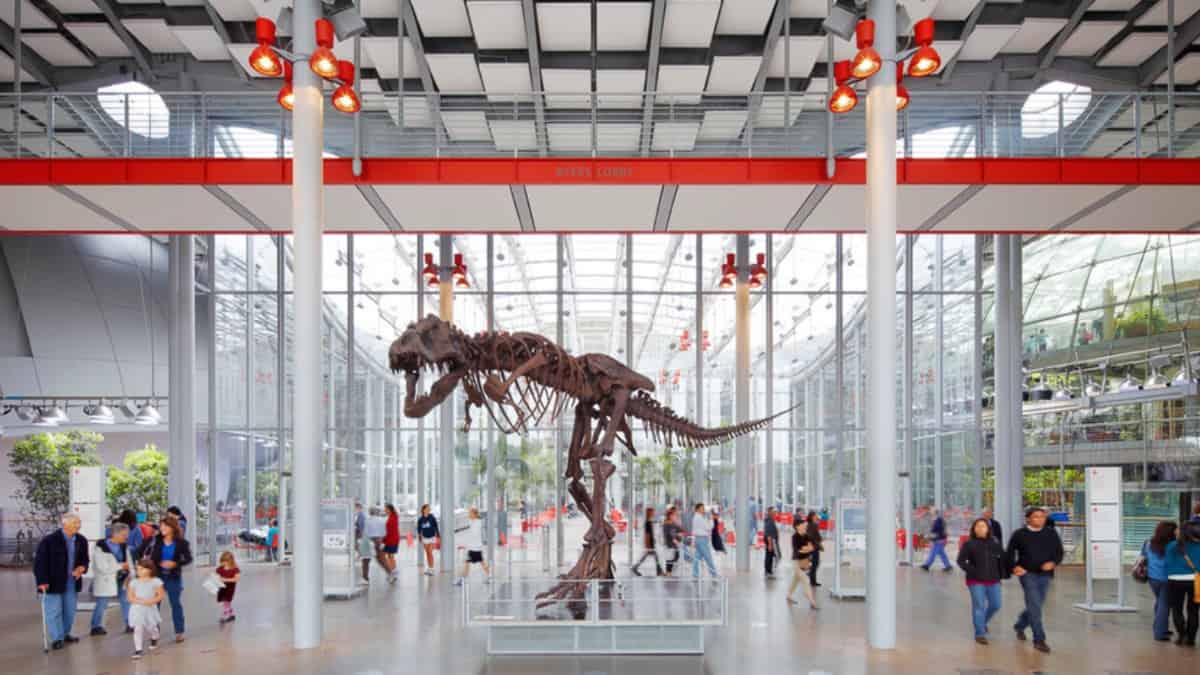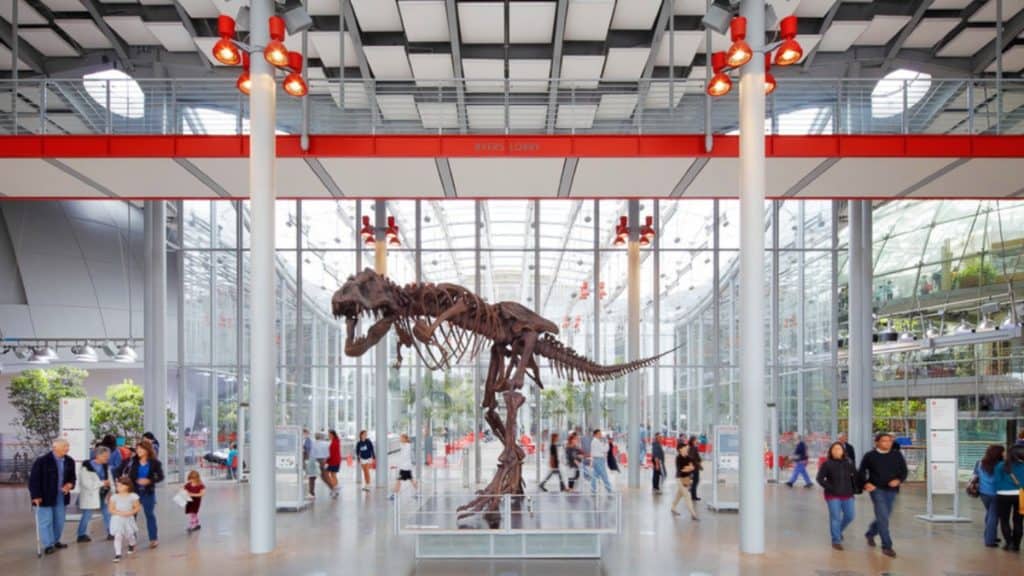 California Academy of Sciences is one of San Francisco's must-see destinations.
Since it is home to the Steinhart Aquarium, Morrison Planetarium, and Kimball Natural History Museum it is a perfect family outing.
It is often also referred to as Cal Academy.
San Francisco Aquarium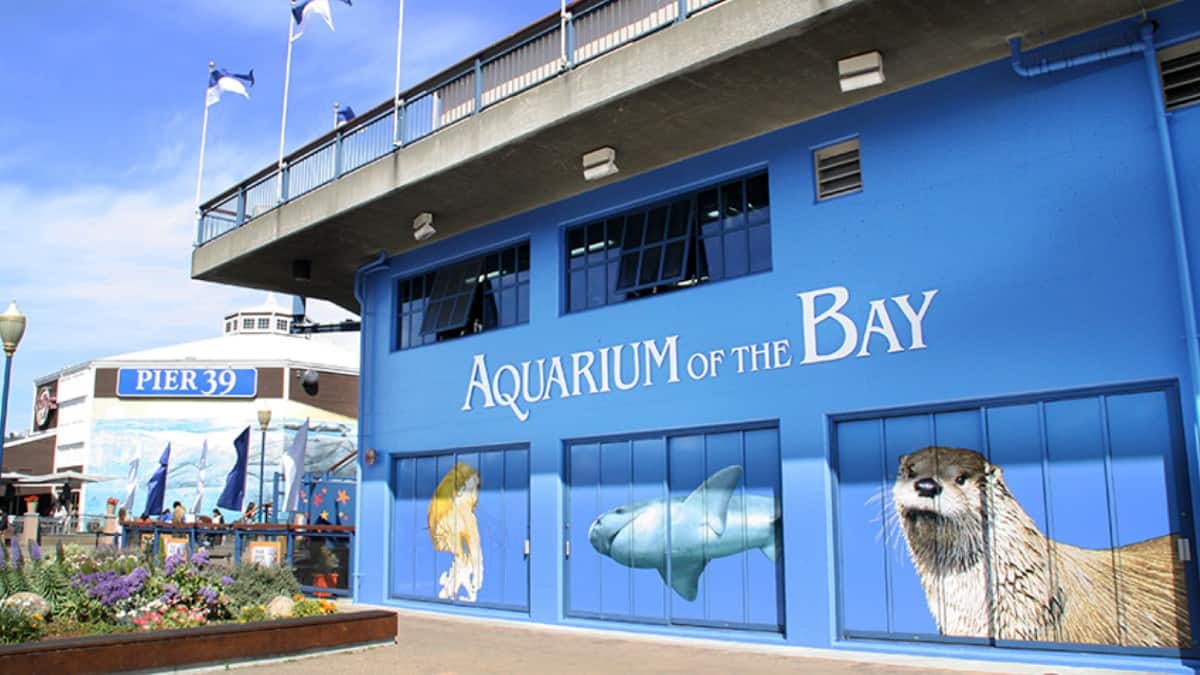 Aquarium of the Bay at Pier 39, San Francisco, is home to more than 20,000 local marine animals.
The aquarium showcases the beauty and diversity of Northern California aquatic life, and the stars include sharks, rays, octopuses, jellyfish, anchovies, river otters, etc.
Also known as the San Francisco aquarium, it gets half a million visitors annually.
San Francisco Zoo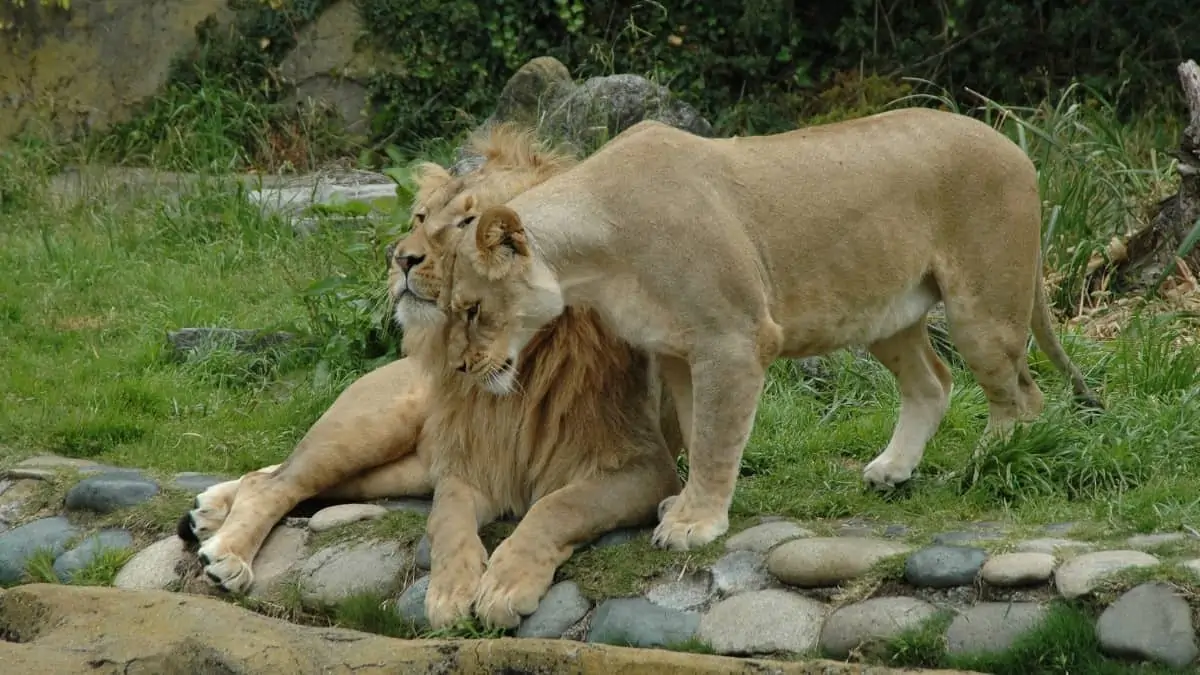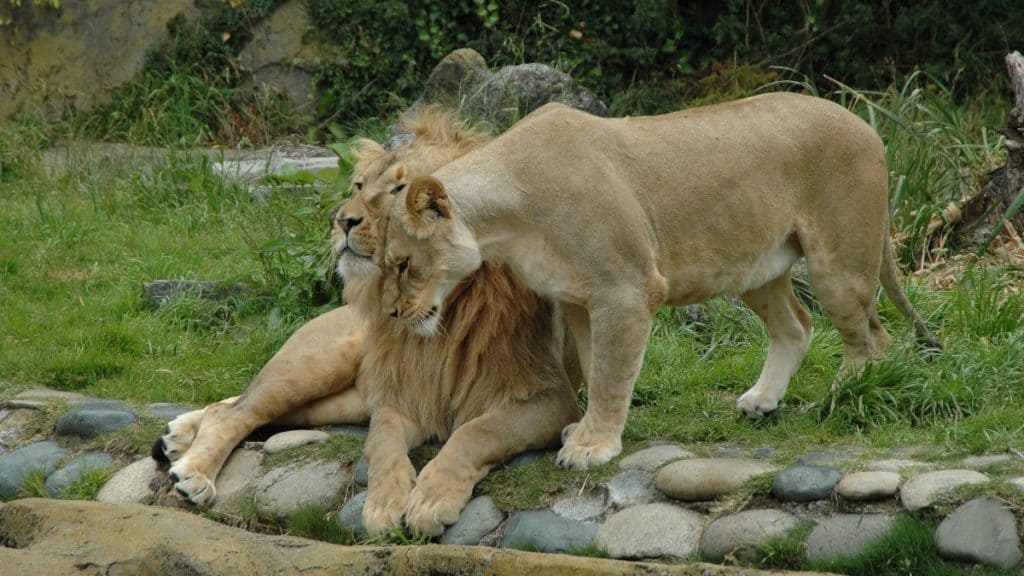 The 100 acres San Francisco Zoo is home to 2000+ exotic, endangered, and rescued animals.
Visitors also love the steam train, the carousel, themed play zone for kids, etc.
The zoo has been entertaining both locals and tourists for more than 90 years.
Exploratorium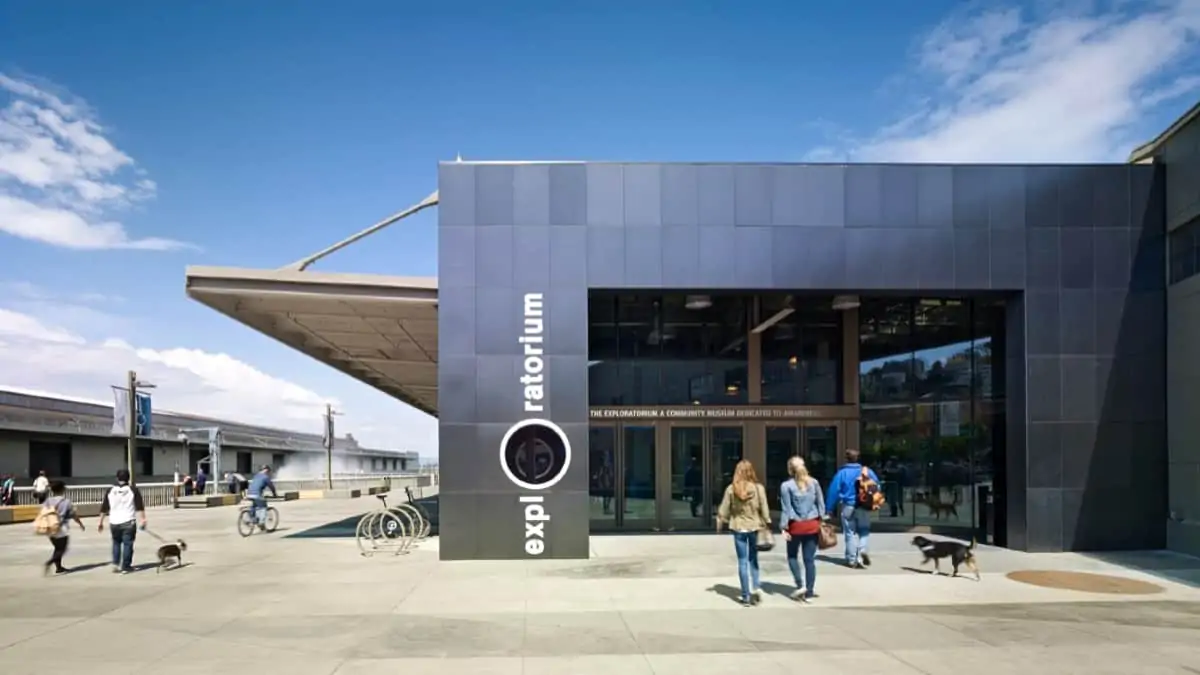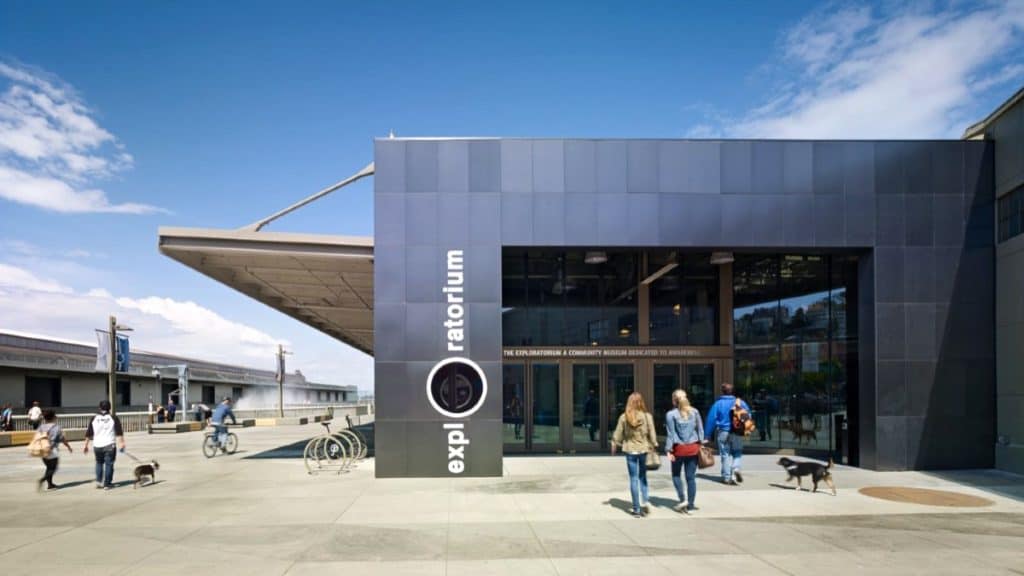 San Francisco's Exploratorium is an educational experience with more than 650 hands-on exhibits designed to challenge your mind.
With hundreds of explore-for-yourself exhibits, a visit to this science museum will help you ask questions, question answers, and understand the world around you better.
This world of science, art, and human perception is a perfect outing for all family members.
San Francisco Madame Tussauds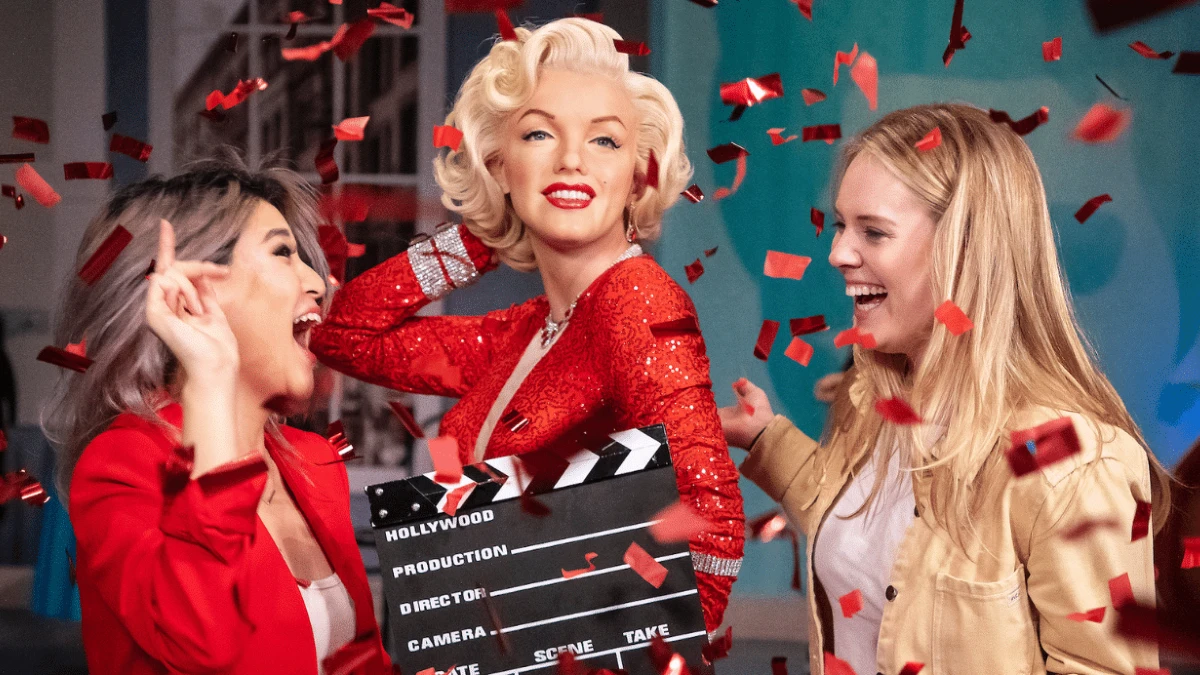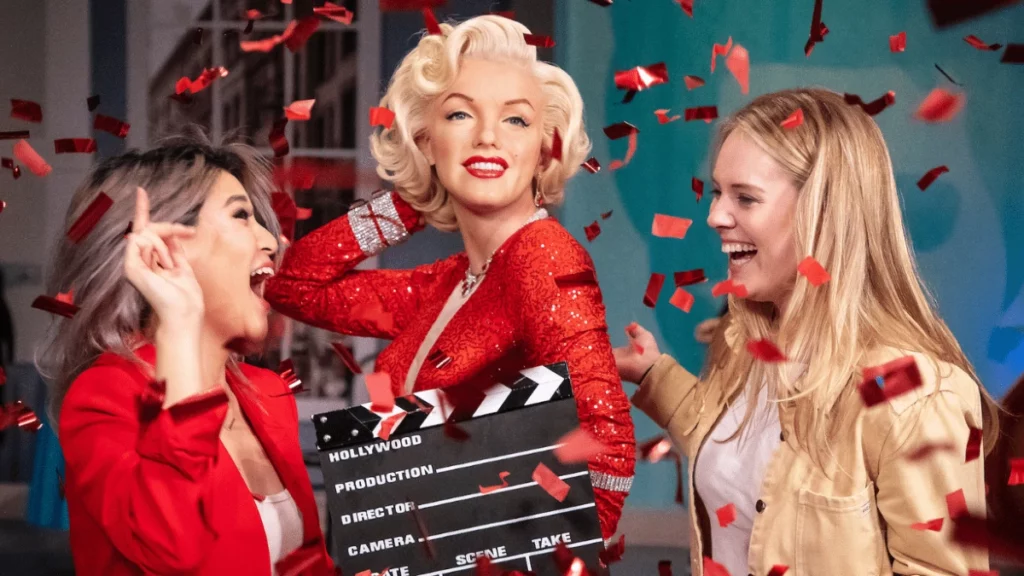 If you want to add glamour to your vacation in California, look no further than Madame Tussauds San Francisco.
At San Francisco's wax Museum, you see centuries-old waxwork techniques and rub shoulders with world leaders, royal families, politicians, movie stars, sportspersons, and more.
It is a fantastic opportunity to take lots of photos with celebrities, and kids and teenagers love the chance to snap selfies with stars.
Madame Tussauds Francisco is not only a museum but a place to make your dreams of meeting your idols into reality, as real as a wax model gets.
De Young Museum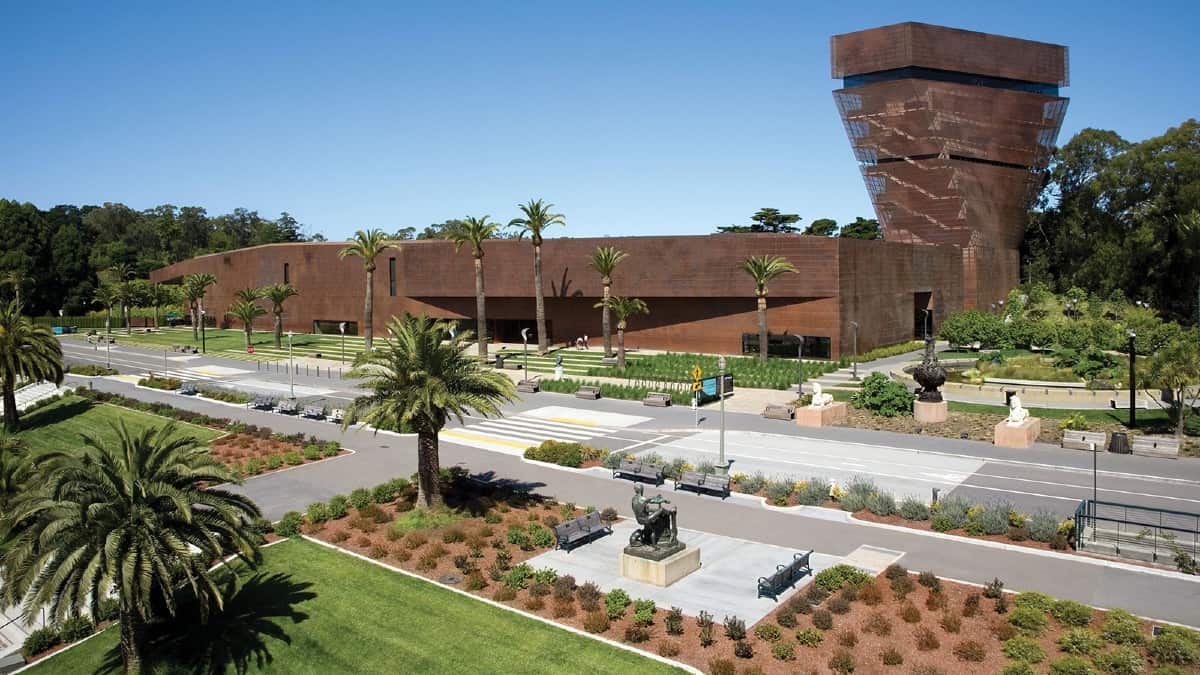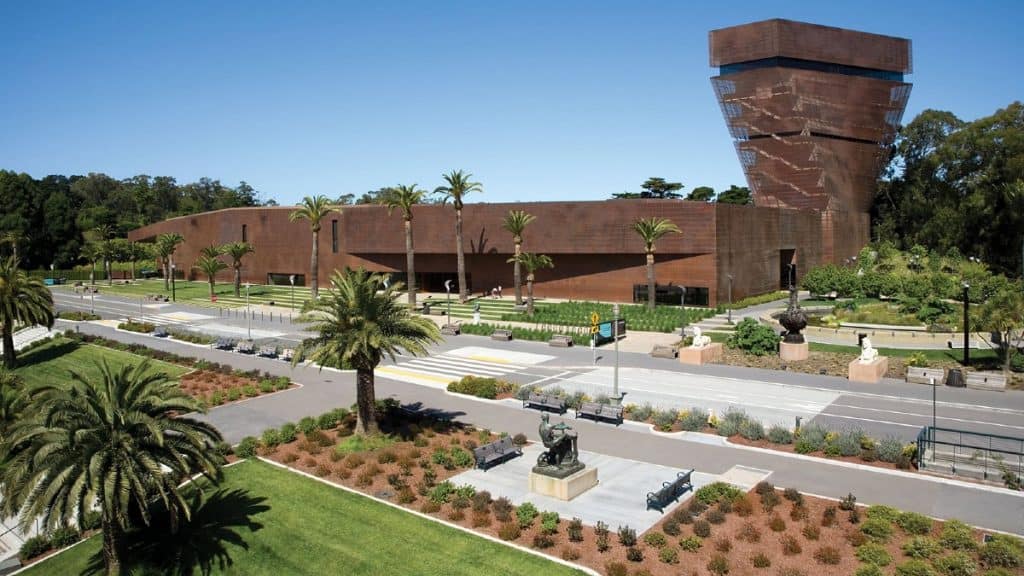 De Young Museum in Golden Gate Park is one of the largest public arts institutions in San Francisco.
The San Francisco museum gets its name from Michael H. de Young, who spearheaded the creation of the fine arts destination in 1895.
The museum is home to painting, sculpture, and decorative arts from the seventeenth to the twenty-first century, from Africa, the Americas, and Oceania.
Besides costume and textile arts, visitors also get to explore international modern and contemporary art.
San Francisco Bay Cruise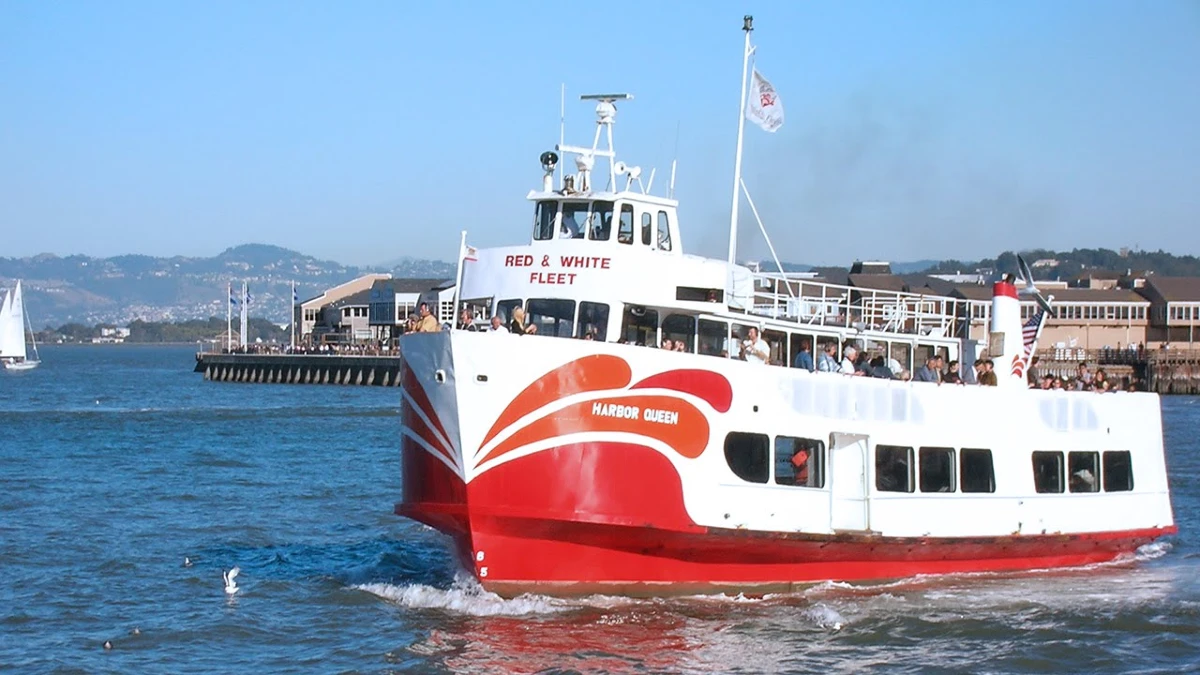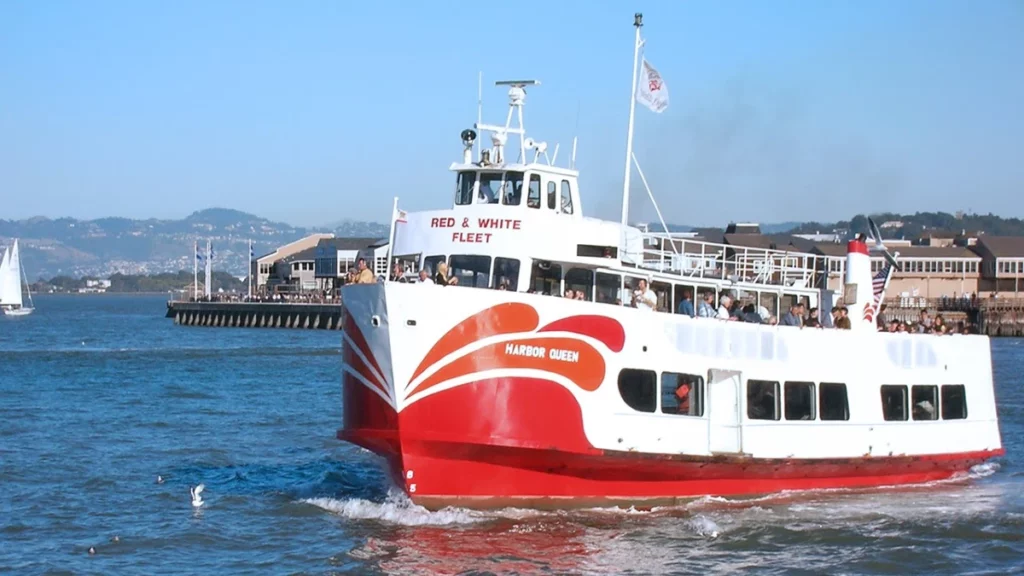 San Francisco Bay Cruise is one of the best ways to discover the city's historical attractions, marine life, lush terrain, magnificent islands, and skyline.
These harbor cruises take you around the city's well-known attractions while providing all the entertainment options in one place.
Tourists and locals can enjoy the tour with lunch, drinks and their favourite people.
Ghost Tours in San Francisco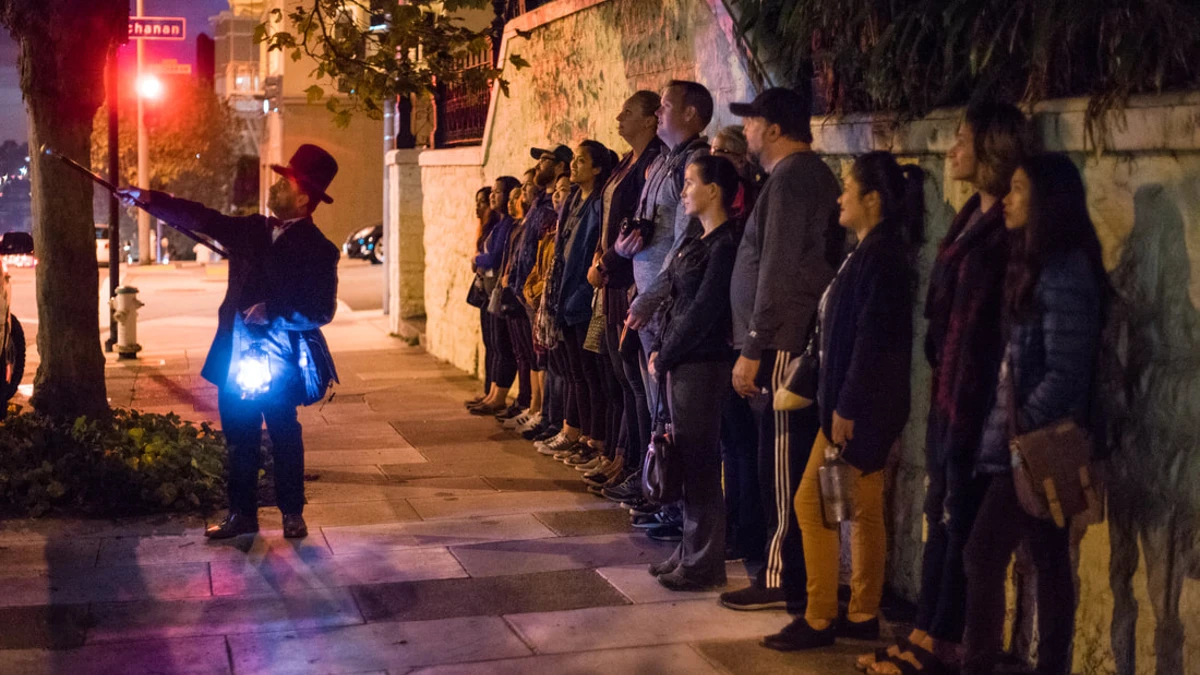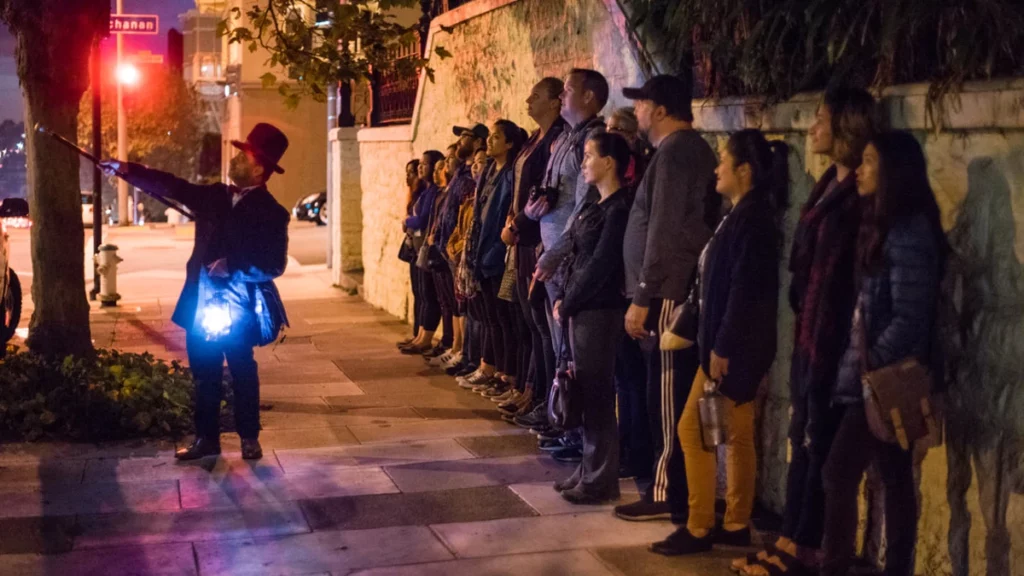 If you are a fan of thrill and horror, then you shouldn't miss San Francisco Ghost Hunting Tour.
Visitors love to search the streets after dark for evidence of paranormal activity with their friends and family.
The Tech Interactive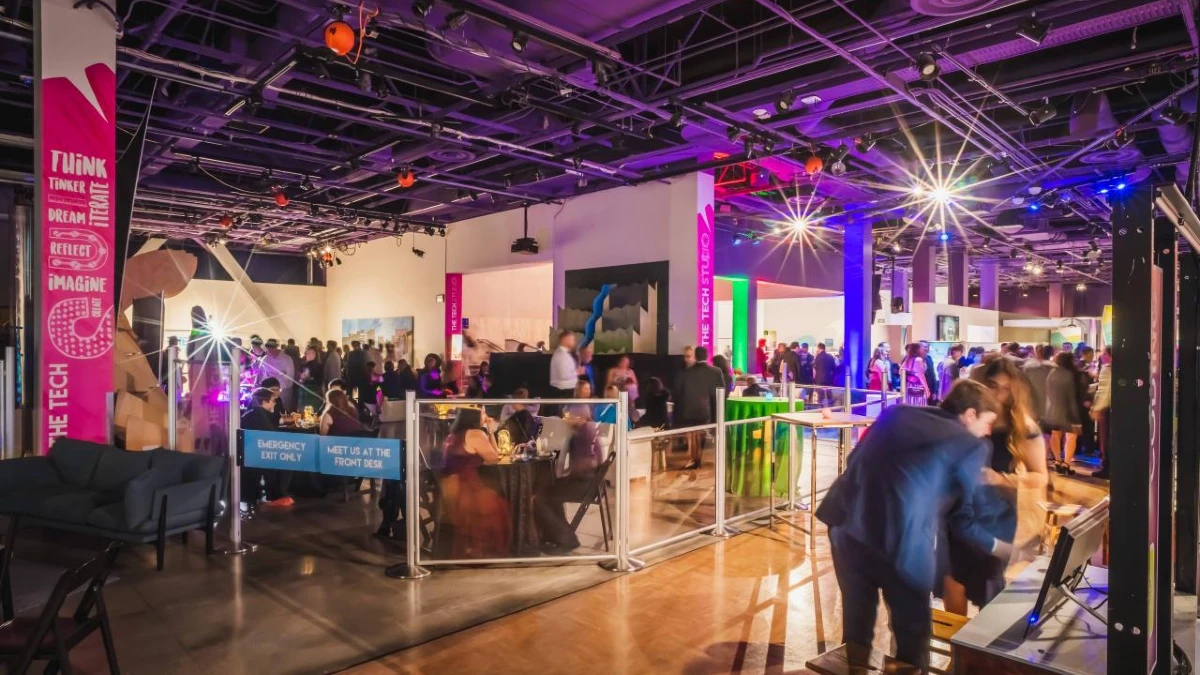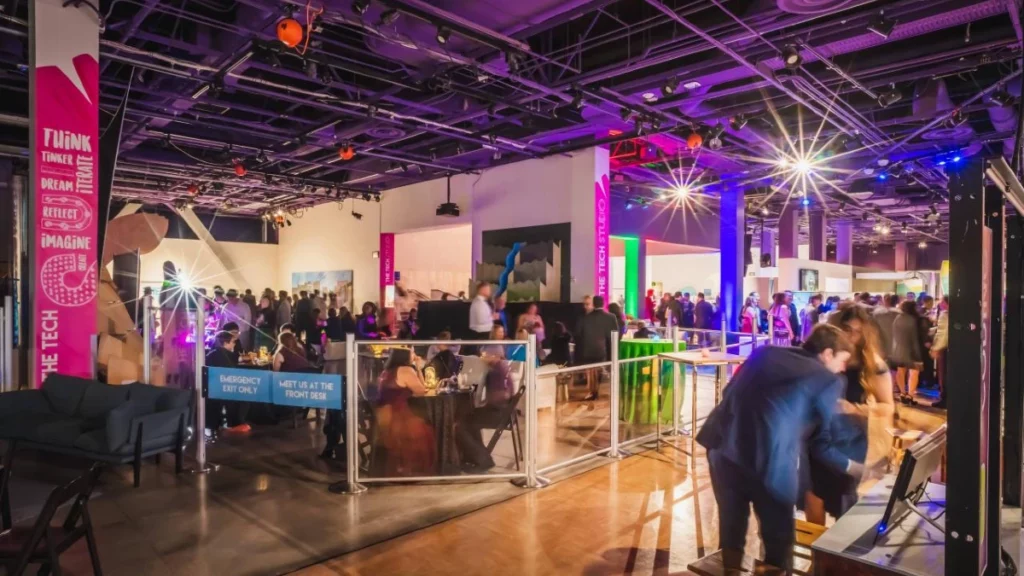 The Tech Interactive in San Jose is also known as The Tech Museum of Innovation.
It is a science and technology museum with interactive exhibits and hands-on activities exploring science, technology, engineering, and math.
The museum aims to inspire the next generation of innovators and problem-solvers.
These exhibits showcase emerging technologies and allow visitors to learn about the latest innovations in virtual reality, artificial intelligence, and space exploration.
San Francisco Dinner Cruise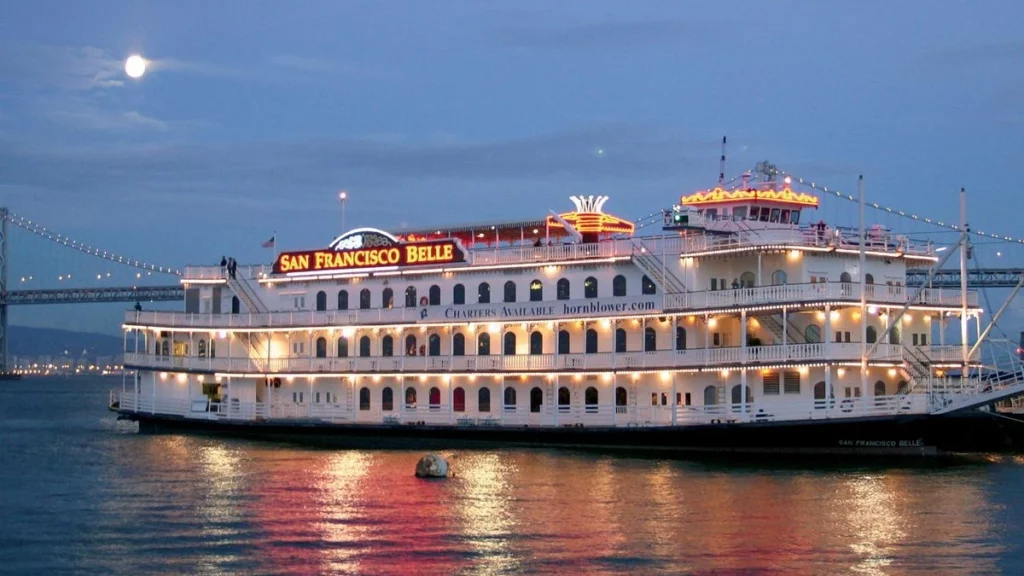 A San Francisco luxury dinner cruise on the Bay is a unique and elegant way to experience the city's iconic skyline and waterfront.
Guests board a luxury yacht and enjoy a gourmet dinner while taking in the sights of the Golden Gate Bridge, Alcatraz Island, and other famous landmarks.
The cruise typically includes live music, a full bar, and attentive service from a professional crew.
San Francisco Go Car Tour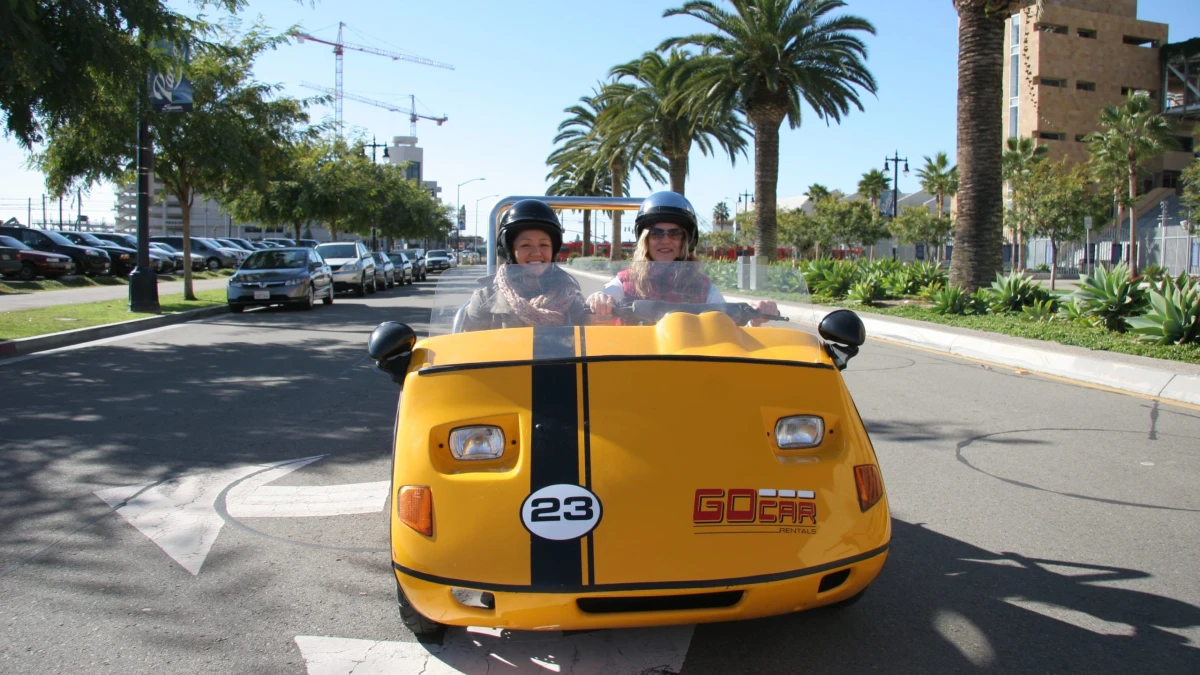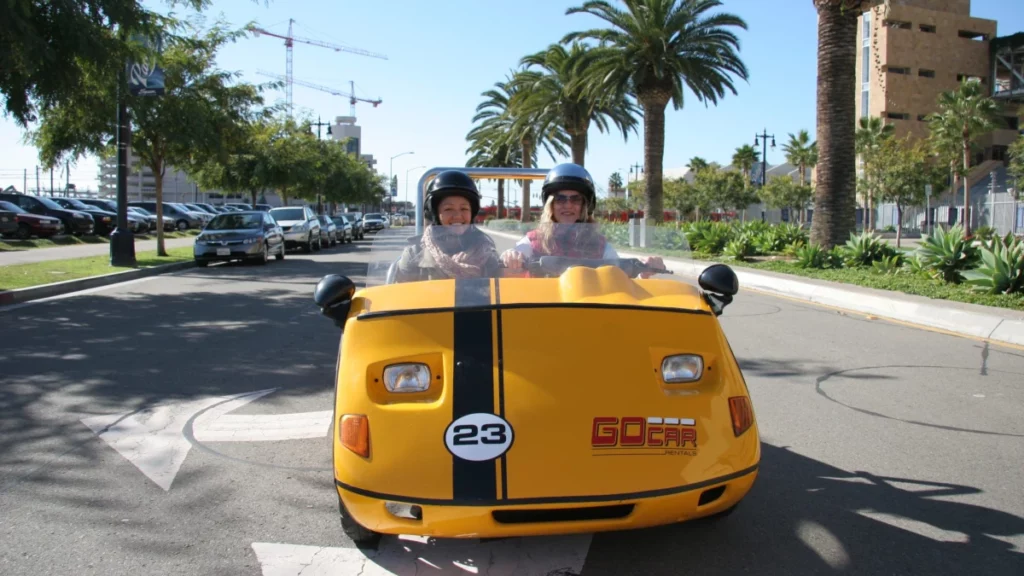 What could possibly be a better way to see San Francisco than in a Go Car?
Ride a GoCar all over San Francisco as it navigates for you and provides a guided tour.
Take as long as you like to explore the city with a storytelling car as your guide.
Legion of Honor Museum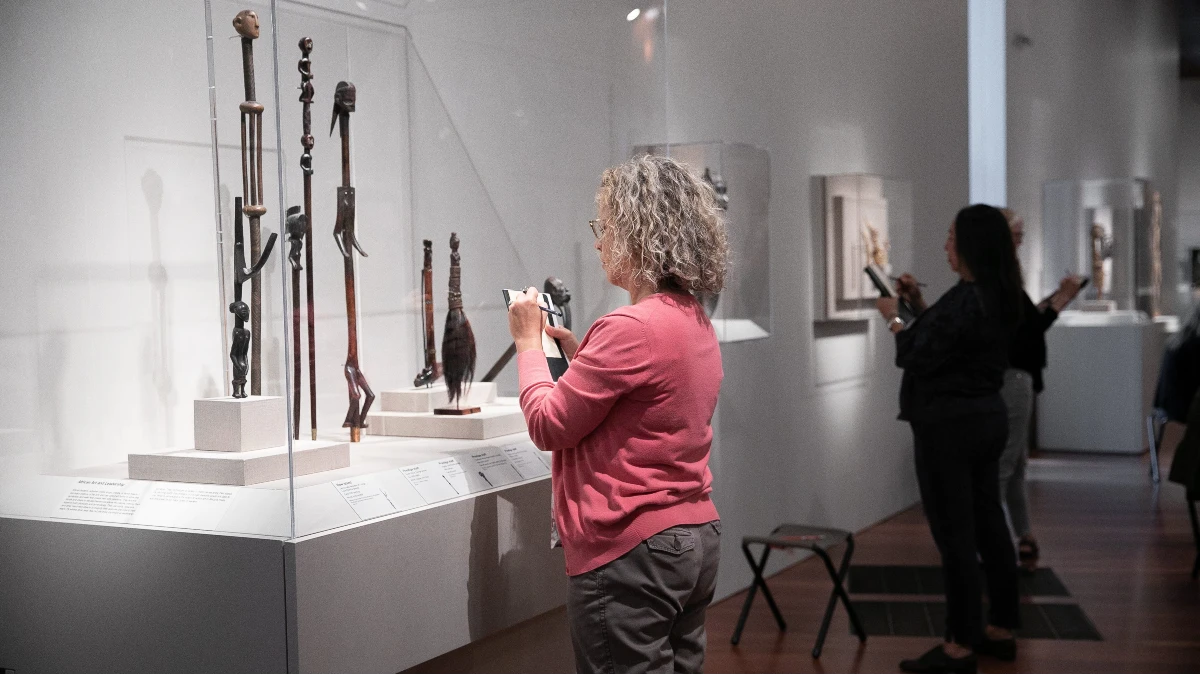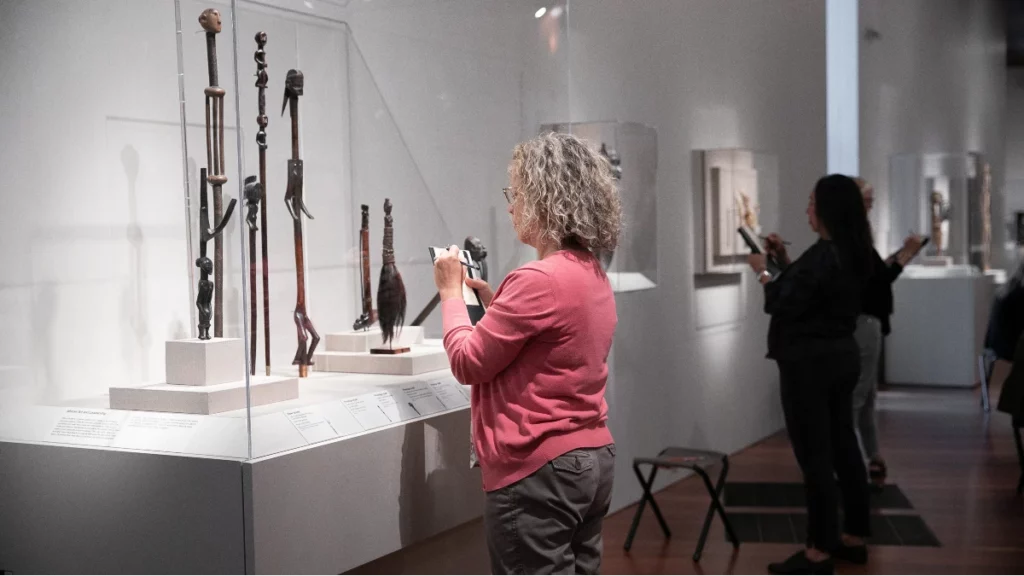 The Legion of Honor is an art museum in San Francisco to honor Californians who died while serving in World War I.
It was once known as the California Palace of Legion of Honor and is now a part of the Fine Arts Museums of San Francisco.
Legion of Honor Museum is renowned for its coveted permanent collections, Beaux-Arts architecture, and Lincoln Park location with city views.
Museum of 3D Illusions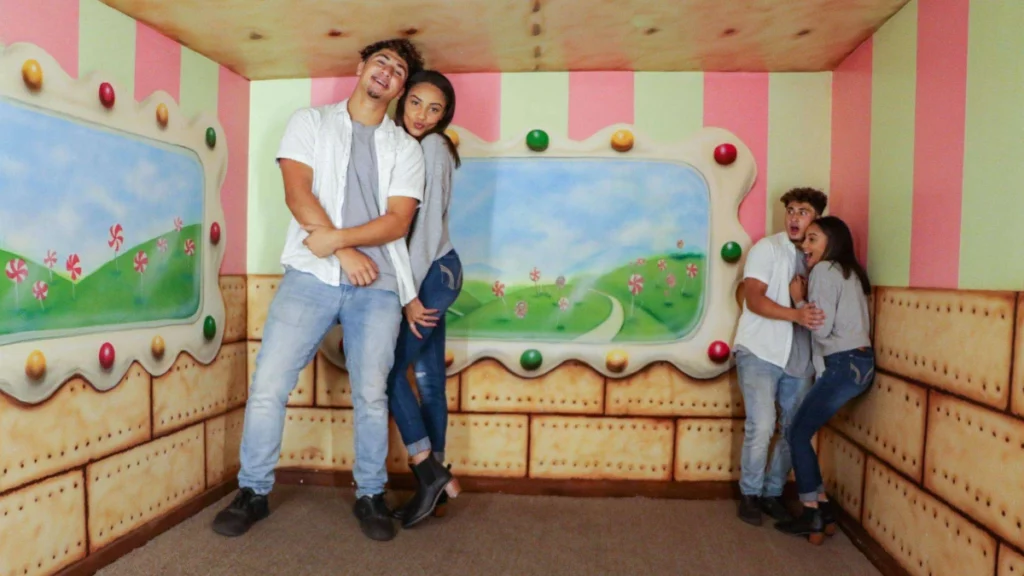 The Museum of 3D Illusions in San Francisco, located in the city's heart, is a unique and interactive destination for visitors of all ages.
The museum showcases a variety of stunning optical illusions, trompe l'oeil paintings, and interactive exhibits that will leave you with a lasting impression.
The exhibits in the museum are designed to challenge your perception of reality, using light, color, and perspective to create mind-bending illusions.
San Francisco 7D Ride Experience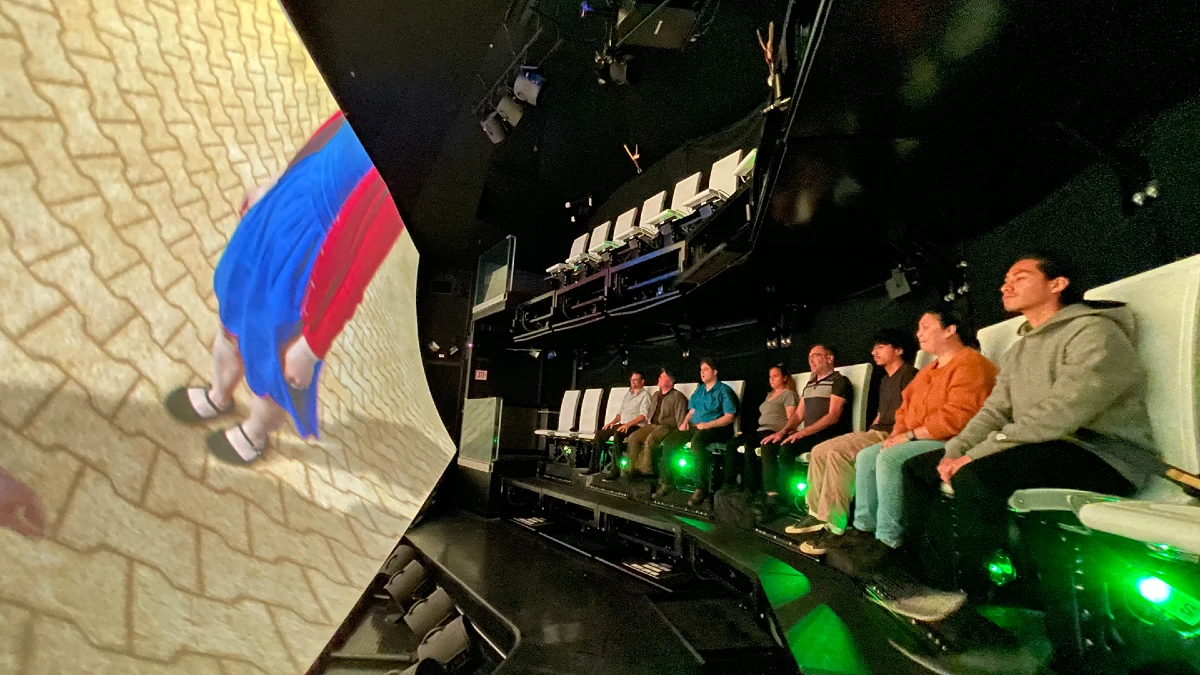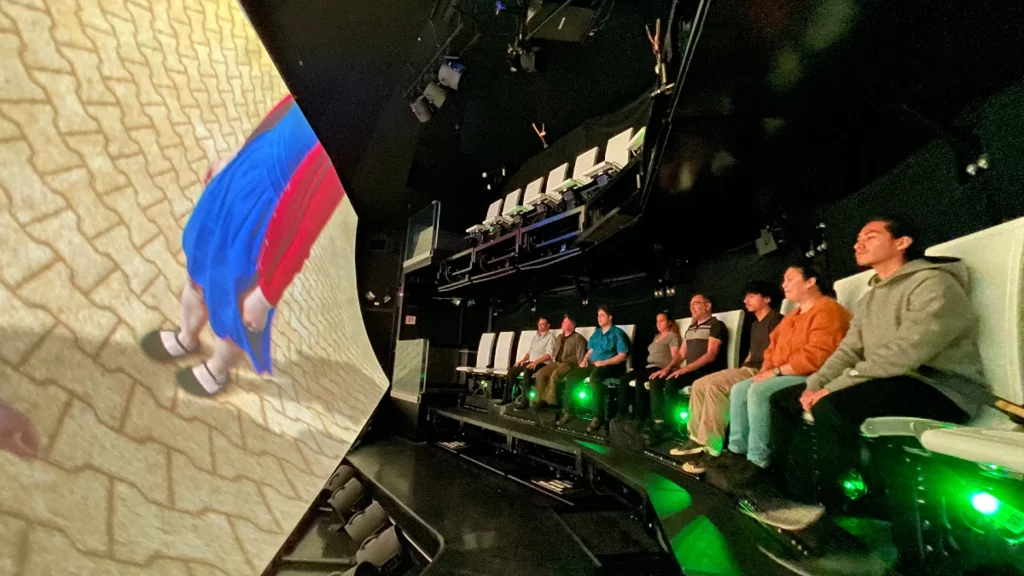 San Francisco's 7D Ride Experience is a virtual reality attraction that immerses visitors in a real, interactive adventure.
The ride features advanced technology, such as motion seats, special effects, and high-definition graphics and sound.
The 7D part of the name refers to the seven different senses used to create the immersive ride experience.
Walt Disney Family Museum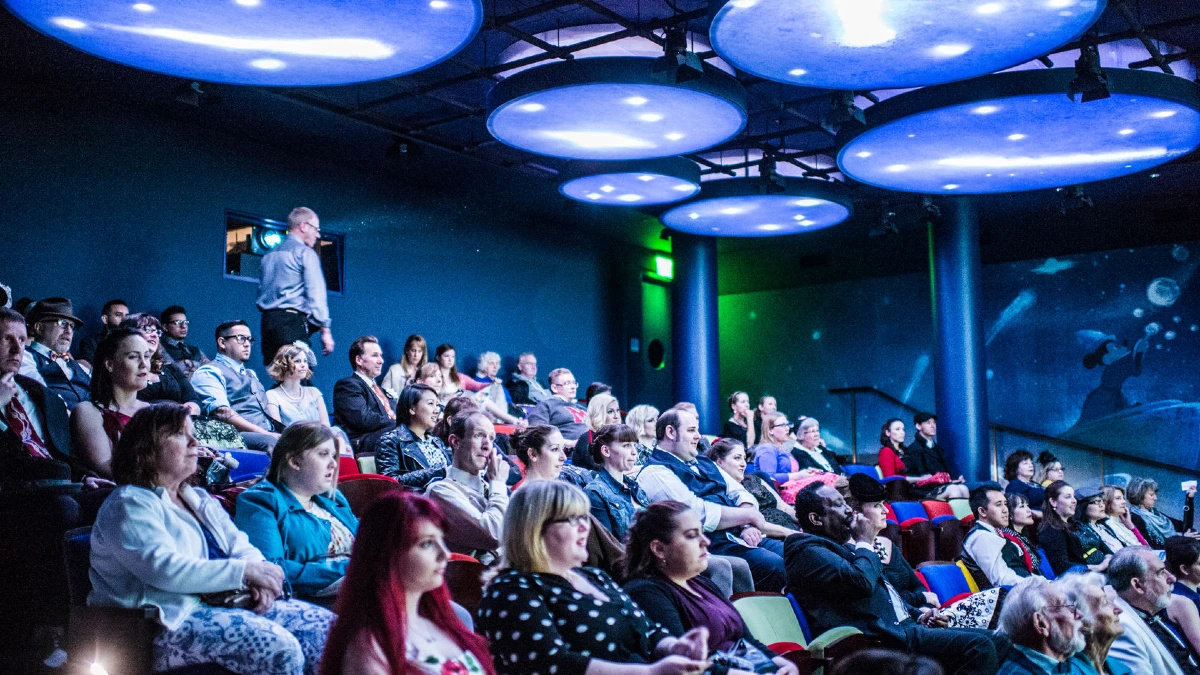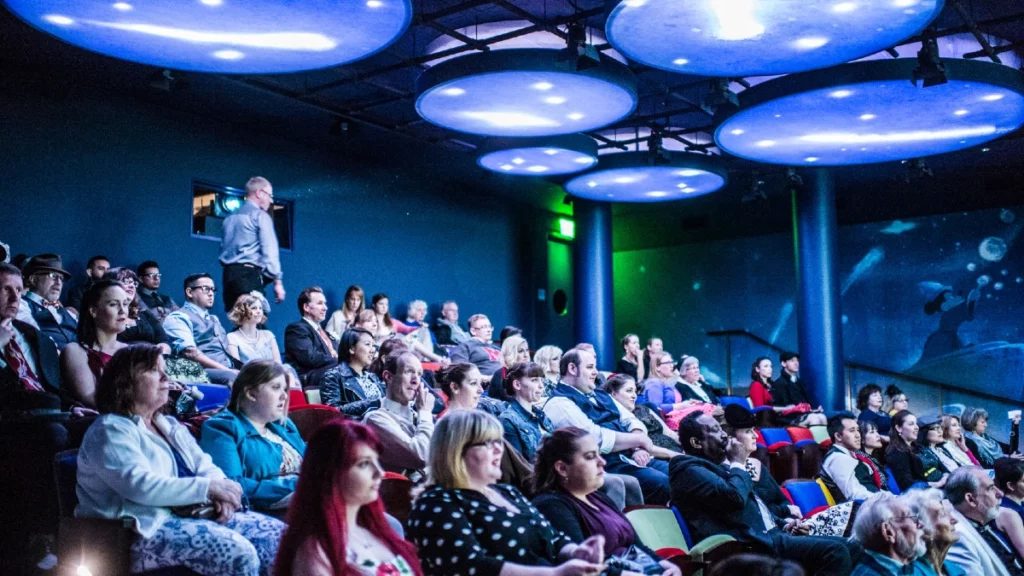 The Walt Disney Family Museum is located in the Presidio of San Francisco, California that features the life and legacy of Walt Disney.
The museum offers interactive exhibits, archival materials, and films that show Disney's early years, the development of Disneyland, and Walt Disney World.
The museum also features a research library, special exhibitions, and a variety of educational programs.
Hop on hop off San Francisco bus tour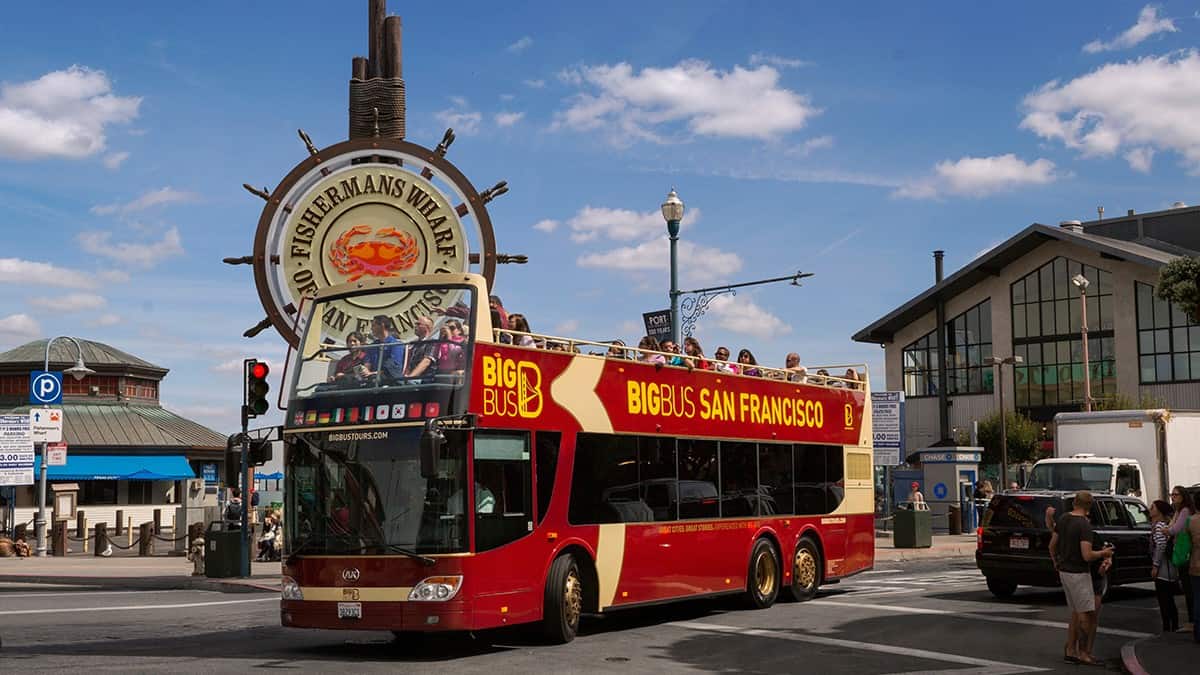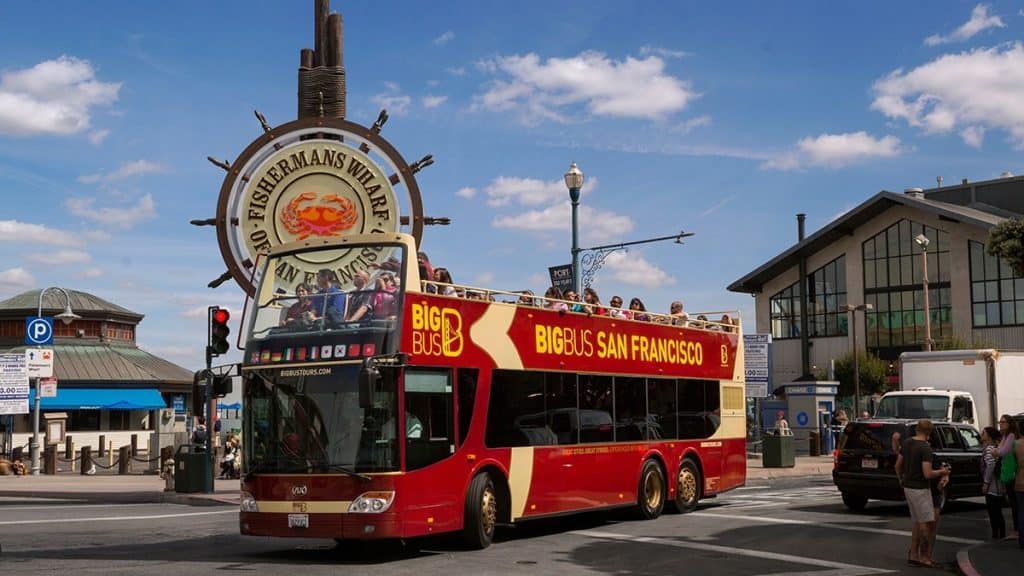 The best way to explore San Francisco is by hopping on a double-decker, open-topped bus with a human guide.
These hop on hop off bus tours in San Francisco give you the flexibility of seeing the best city attractions and landmarks for as long (or as short) as you like.
Sometimes these bus tours are also combined with a tour to Alcatraz.
Tourists to the Fog City love these Hop on Hop off tours so much, that there are more than 100 such tours, offered by numerous tour operators.
Helicopter tour in SFO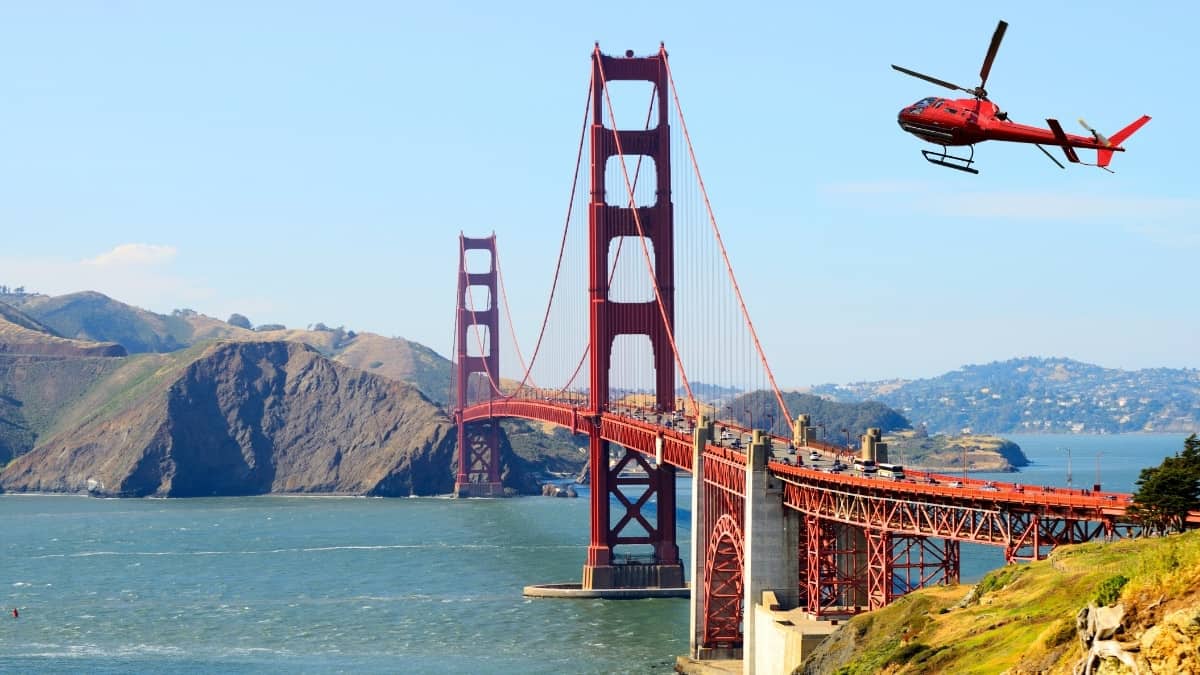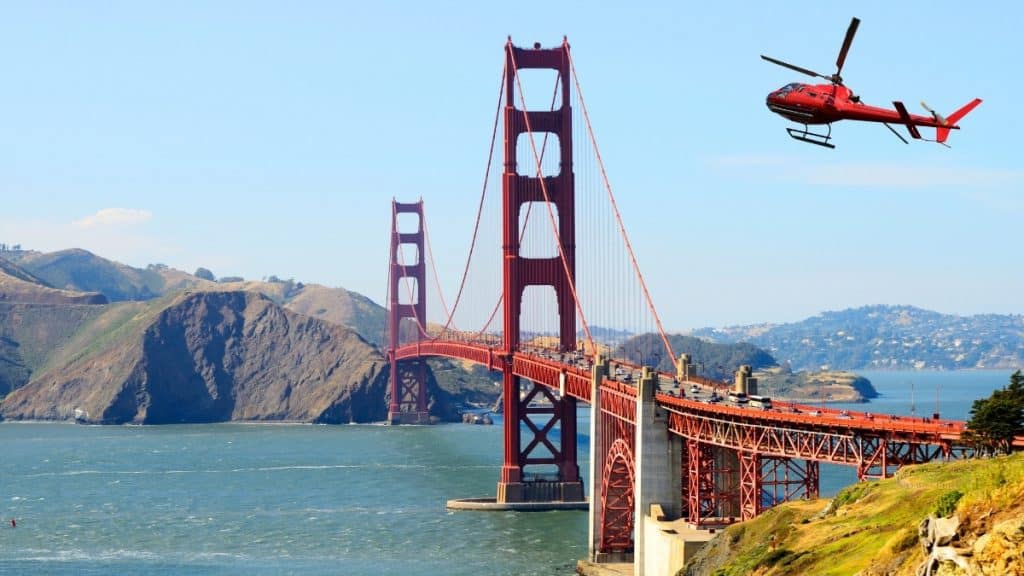 San Francisco offers fantastic vistas for those who are willing to strap on the seatbelt and go up on a helicopter tour over the city.
After all, landmarks like the Golden Gate Bridge and Alcatraz Island and the San Francisco Bay Area are best seen from a helicopter.
This is the reason why helicopter rides and seaplane flights are one of the most popular tourist activities in SFO.
Valentine's Day in San Francisco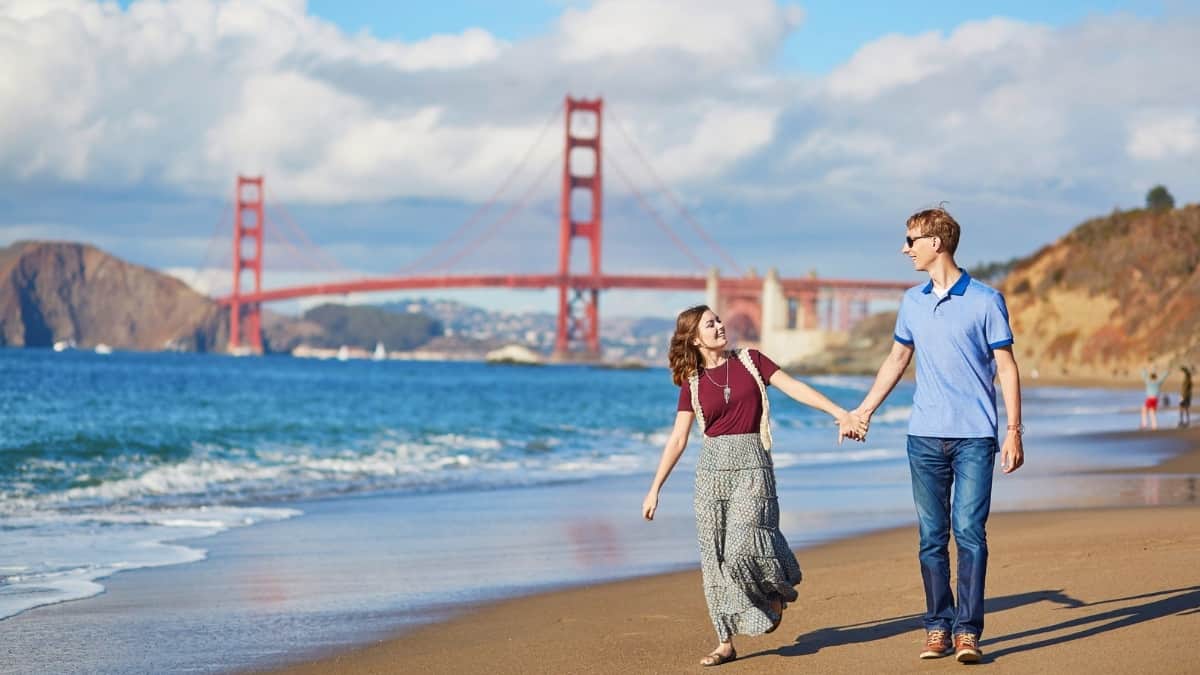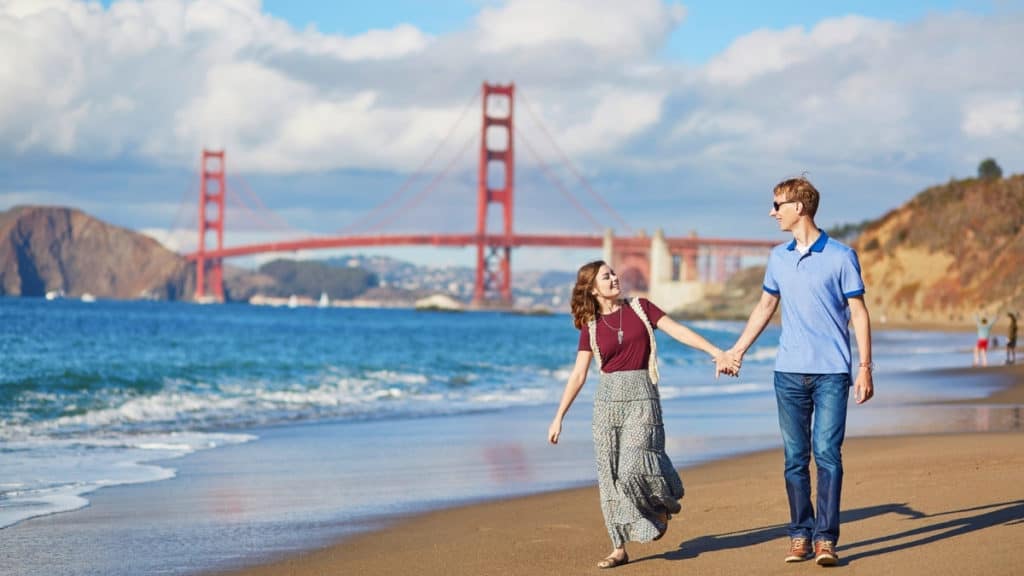 Few cities can be as romantic as San Francisco, for it offers sweeping ocean views, exciting landmarks, fascinating wine country, and elegant historic city streets.
If you prefer moments of romance and intimacy, you will love to celebrate Valentine's Day in San Francisco.
If you adore your sweetheart (and we don't doubt it!), you will want to spoil them with all the romantic surprises Silicon Valley has to offer.
Young and old couples, visitors, and locals alike enjoy spending their days in the city.
Things to do in other cities