Alcatraz Island tour is on the itinerary of almost every tourist visiting San Francisco, because of which it gets more than a million tourists annually.
With a limited number of Alcatraz Cruises sailing out to the island daily, these Alcatraz tour tickets are in high demand and get booked weeks in advance.
In this article, we share a few tips on how you can book last-minute Alcatraz tour tickets.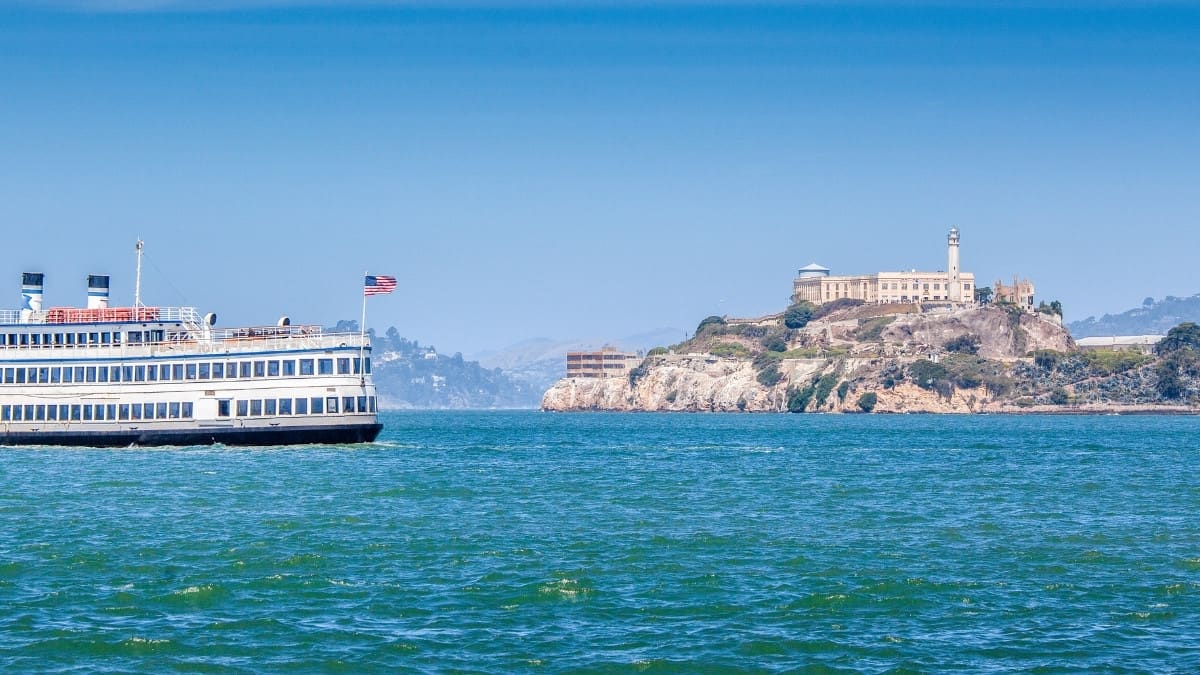 How to buy Alcatraz tickets

If your trip to San Francisco is NOT planned for at least two months, there are three ways to buy Alcatraz tour tickets –
1. You can purchase Alcatraz tour tickets in person by visiting the Alcatraz Landing ticket office at Alcatraz Landing, The Embarcadero, San Francisco. The office is open seven days a week from 7.30 am to 5 pm Pacific Time.
2. Call the Alcatraz City Cruises ticketing center at 415-981-7625 and reserve your Alcatraz island tour tickets. They are open seven days a week, from 5 am to 7 pm Pacific Time.
3. Since you are booking a couple of months before your Alcatraz visit, you can buy them from the CityExperiences website, the official supplier of the tickets.
However, if your visit to San Francisco is coming up in the next few weeks (or days!), tickets on the official website will all be sold out.
Continue reading to find out why.
---
---
Demand for Alcatraz tickets last minute
Alcatraz tour tickets are available for booking from the official website 90 days in advance.
But, the tickets get sold out almost as soon as they are made available because of the high demand.
During the peak summer months of April to August, the Alcatraz tour tickets sell out 75 days in advance.
Many tourists plan and book their Alcatraz tickets much in advance.
During the moderate months of September and October, Alcatraz tour tickets get booked 45 to 50 days in advance.
Many visitors to San Francisco don't know this and try booking their Alcatraz tour tickets at the eleventh hour.
But don't worry.
We will present below four tips on how to experience the World's most dreaded prison at Alcatraz Island, even if you forgot to plan it.
Book a combo tour, which includes a visit to the Alcatraz Island
Buy 'canceled' Alcatraz tour tickets
Buy same-day tickets
Book standby tickets
Of the four options mentioned above, booking an Alcatraz Island combo tour is the best way to ensure an Alcatraz visit.
The other three options are a gamble – you may or may not get lucky.
---
---
Alcatraz combo tour tickets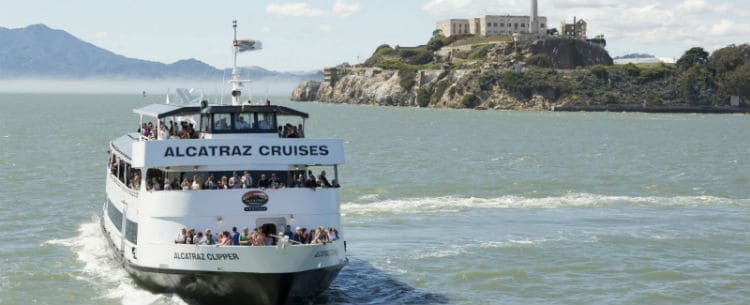 Once the tour tickets available with San Francisco's Alcatraz City cruises sell out, the best way to visit the prison island is by booking a combo tour.
Besides being a last-minute option, these combination tickets also help you save money.
Are Alcatraz combo tours reliable?
City Experiences is the official partner of Alcatraz.
They allow tour operators in San Francisco to sell Alcatraz tickets under one condition – they must combine a visit to the Alcatraz prison with other city attractions.
These travel companies buy Alcatraz tickets in bulk, club them with other tourist activities and attractions in and around the city, and sell them forward.
Best Alcatraz combo tours
We present below the most popular tours, including a visit to Alcatraz Island. Or you can see all the available Alcatraz tours.
Since even Alcatraz combo tours get sold off fast, it isn't easy to get your preferred dates.
You may have to search for a suitable Alcatraz combination tour with your preferred dates available.
Tourists on a budget holiday opt for the 90 minute cruise around Alcatraz, which costs only $47 per person.
---
---
Buy CANCELED Alcatraz tickets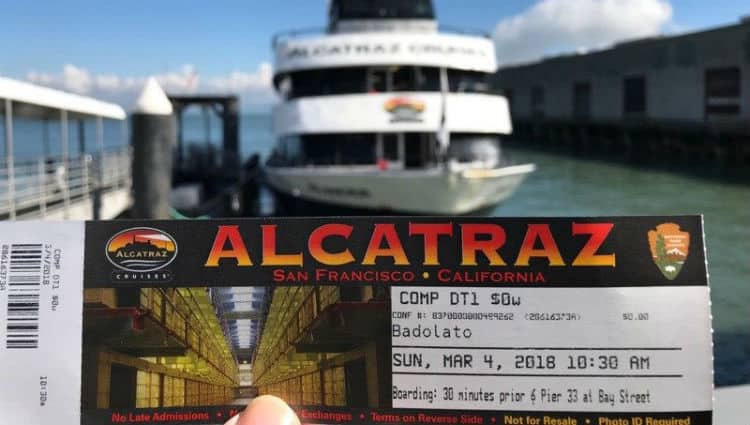 During the peak summer months, Alcatraz Island tickets get sold out up to 75 days in advance because many tourists plan much ahead for their holidays.
But when their plans change, and they cancel their booked tickets at the last minute, the official supplier puts them back for sale on the website.
If you want an Alcatraz tour ticket at the eleventh hour, visit the City Experiences website and try to get these canceled tickets.
It is a gamble, but it is possible to steal an Alcatraz ticket with this approach.
---
---
Buy SAME DAY Alcatraz tickets
Alcatraz CityCruises has an excellent initiative to ensure tourists who are left scrambling for Alcatraz tour tickets at the last minute get yet another chance.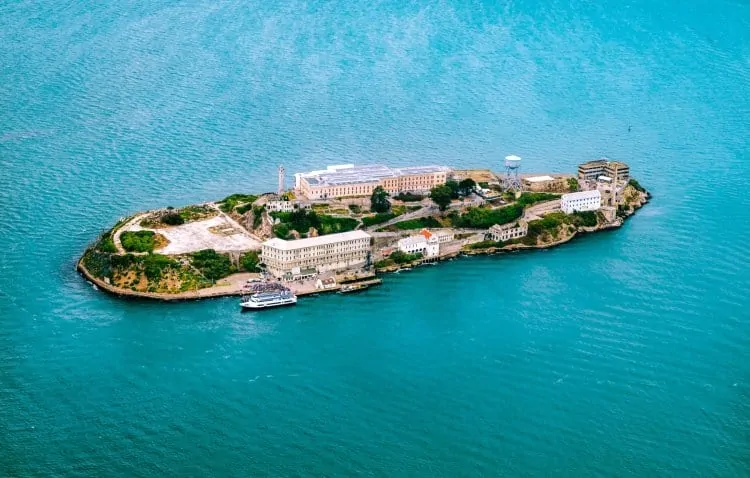 Every day, they set aside a limited number of same-day Alcatraz tour tickets available on a first-come, first-served basis.
Tourists can purchase these same-day Alcatraz tickets from their booking center at Alcatraz Landing.
Number of SAME-DAY tickets issued
The Alcatraz City Cruises team decides on the number of same-day tickets to be issued depending on the demand.
During the peak summer season, the number of same-day tickets distributed to the tourists can increase to 200.
During non-peak times, this number can be as low as 50 tickets.
How to buy SAME DAY Alcatraz tour tickets?
The ticket office opens at 7:30 am.
However, tourists desperate for a last-minute ticket to Alcatraz Island start lining up at 4 am.
This early start is especially true for the peak summer months.
Once you stand in this queue, you can't step out except for a washroom break.
The ticketing personnel strictly enforces this at the venue.
This ticketing personnel will also give you a ticket voucher (one per person), meaning you will walk out with a last-minute Alcatraz tour ticket in hand.
However, there are some restrictions on buying same-day Alcatraz tickets.
Restrictions on SAME-DAY tickets
1. Guests can buy same-day tickets only at the Alcatraz City Cruises office.
2. They are sold on a first-come, first-served basis. Standing in the queue doesn't guarantee a ticket.
3. The maximum number of Alcatraz tickets sold to one person is one. This means all family/group members must be present at the ticketing window at the time of ticket purchase.
4. There is also a limit of four people per group. A family of six must split into two groups, stand in a queue (and pay with a different card).
5. Government-issued photo identification is required for purchasing tickets.
Timing of same-day Alcatraz tours
The same-day Alcatraz tickets are usually for one of the morning ferries that leave the Alcatraz Landing at 9.10 am, 10 am, and 10.30 am.
In the winter months, all the same day, Alcatraz ticket holders are accommodated on the 9.10 am boat.
---
---
Buy STANDBY TICKETS for Alcatraz night tour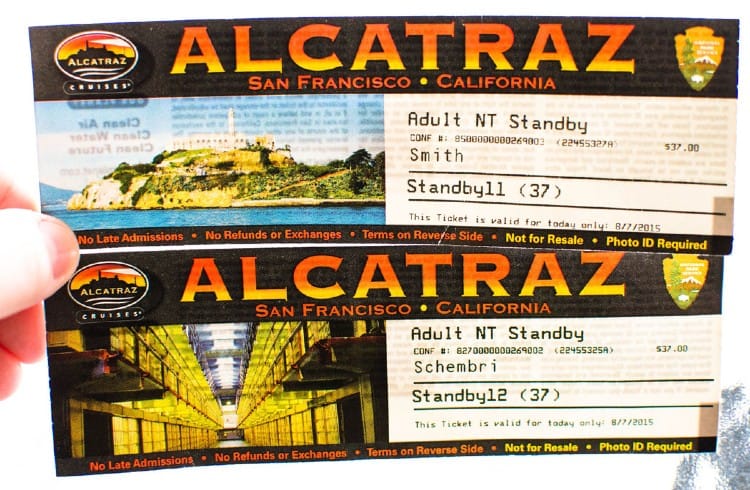 Standby tickets for the Alcatraz night tour are a real gamble.
But it is worth trying if you want to buy Alcatraz tour tickets last minute.
You must start lining up early (from 5 am onwards!) and be first in line when the ticket office opens at 7.30 am.
Depending on the demand, 10 to 20 standby Alcatraz night tickets are issued every morning.
You must then come back to Alcatraz Landing half an hour before the 5:55 pm and 6:30 pm departures to see if there are any no-shows.
During the winter months, this nighttime ferry departure happens at 3:50 pm.
The standby tickets are honored in the order in which the ticket office sold them in the morning.
Those who bought it first get a chance to get in first against a no-show.
Just because you got a standby ticket doesn't mean you will go on the Alcatraz island tour.
On average, 50% of the tourists with standby Alcatraz tickets return home without boarding the ferry.
The lucky 50% go on a night tour of Alcatraz Island.
---
---
Our recommendation
All the above-given tricks to buy Alcatraz tickets at the eleventh hour are a pure gamble.
There is a high chance that you may not be able to get onto the ferry bound for Alcatraz Island.
That's why we highly recommend you buy a combo tour which includes a visit to Alcatraz Island.
Even though these last-minute Alcatraz tour tickets are costly, you don't have to stand in line, and they assure you a visit.
Sources
# Inside-guide-to-san-francisco-tourism.com
# Freetoursbyfoot.com
# Tourscanner.com
# Soldoutgetmein.com

The travel specialists at TheBetterVacation.com use only high-quality sources while researching & writing their articles. We make every attempt to keep our content current, reliable and trustworthy.
Popular attractions in San Francisco
# Alcatraz Island
# San Francisco Zoo
# California Academy of Sciences
# Monterey Bay Aquarium
# San Francisco aquarium
# San Francisco MoMA
# Exploratorium
# De Young Museum
# San Francisco Bus Tours
# Madame Tussauds
# San Francisco Bay Cruise
# San Francisco Ghost Tour
# The Tech Interactive
# San Francisco Dinner Cruise
# SFO Go Car Tour
# Legion of Honor Museum
# Walt Disney Family Museum
# Museum of 3D Illusions
# 7D Ride Experience