Rome is an ancient city with a glorious heritage.
After all, it was from Rome that the Roman Empire once spread throughout Europe, Africa, and Asia.
Rome isn't just about history. It is also about art, Christianity, and much more.
Visitors to Rome also visit the Vatican, the seat of the Catholic Church.
There is so much to see in Rome that first-time visitors can quickly get confused and overwhelmed.
This is why the smart tourists toss a coin into the Triveni Fountain. Legend has it that those who do return to Rome again – perhaps to see the rest of the tourist attractions.
Discover the top tourist attractions in this historic city with our list of the things to do in Rome.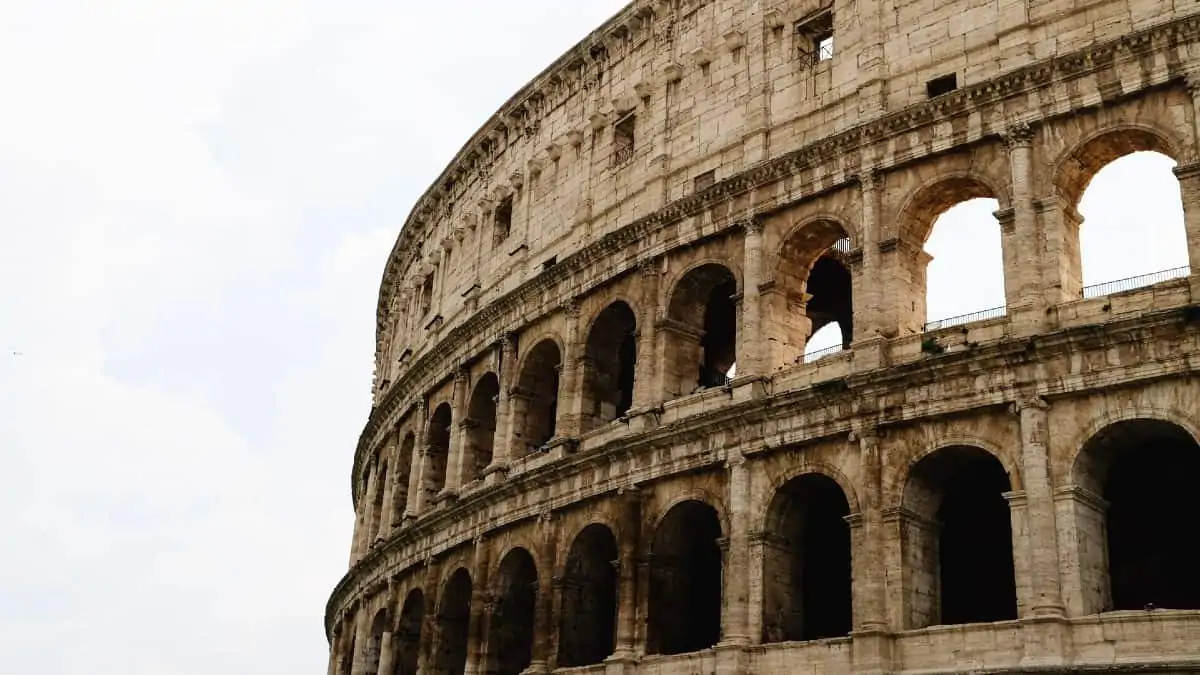 Attractions in Rome, Italy
Pompeii Ruins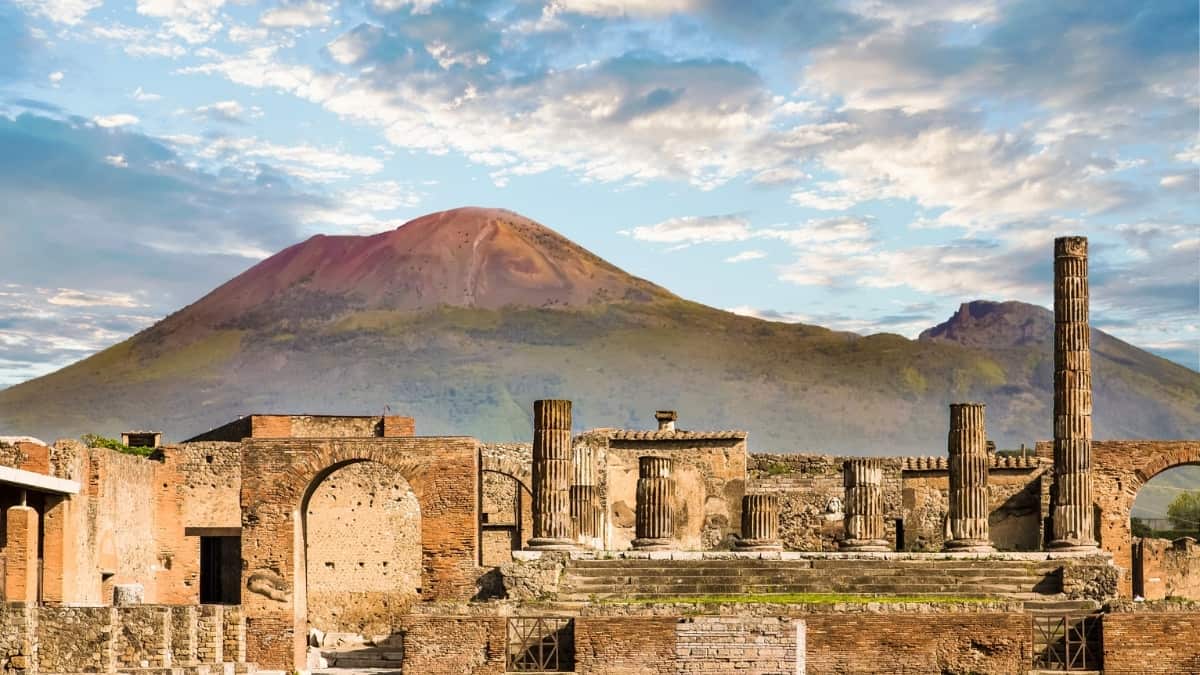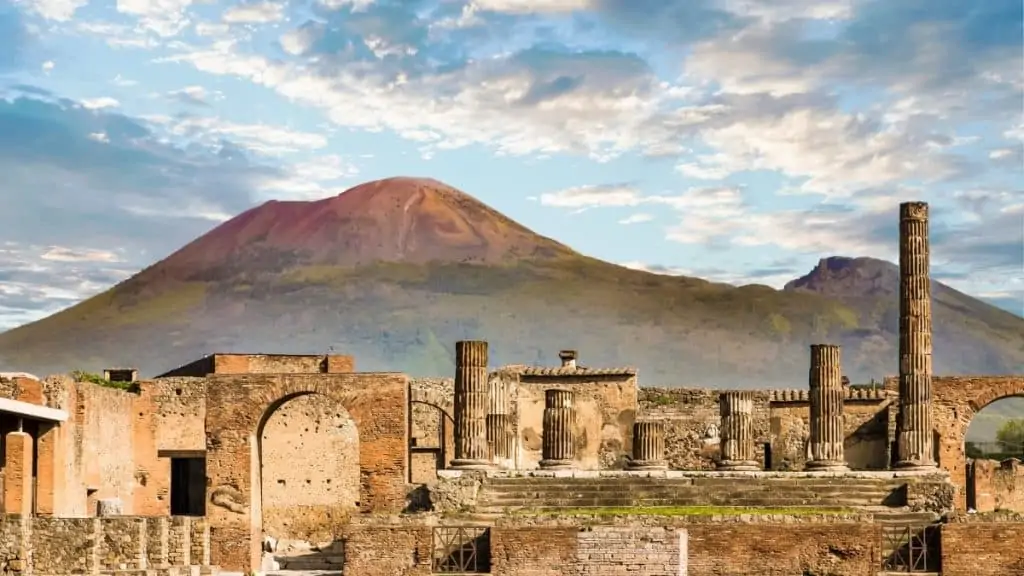 Thousands of years ago, Pompeii was a summer holiday destination for the rich and famous of the Roman Empire.
However, a deadly volcanic eruption in 79 AD converted Pompeii into a heart-breaking historical showpiece.
In less than 24 hours, Mount Vesuvius volcano reduced Pompeii to ashes but preserved it for eternity.
And like all Shakespearean tragedies, the Pompeii ruins are sad yet beautiful.
Roman Colosseum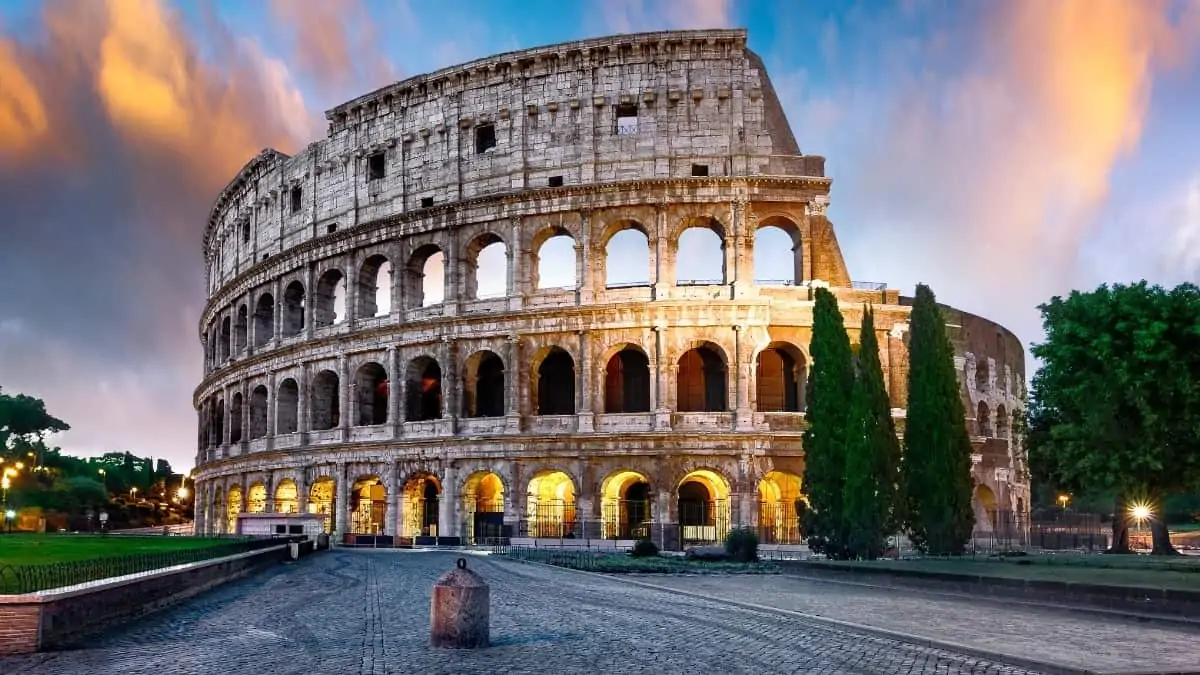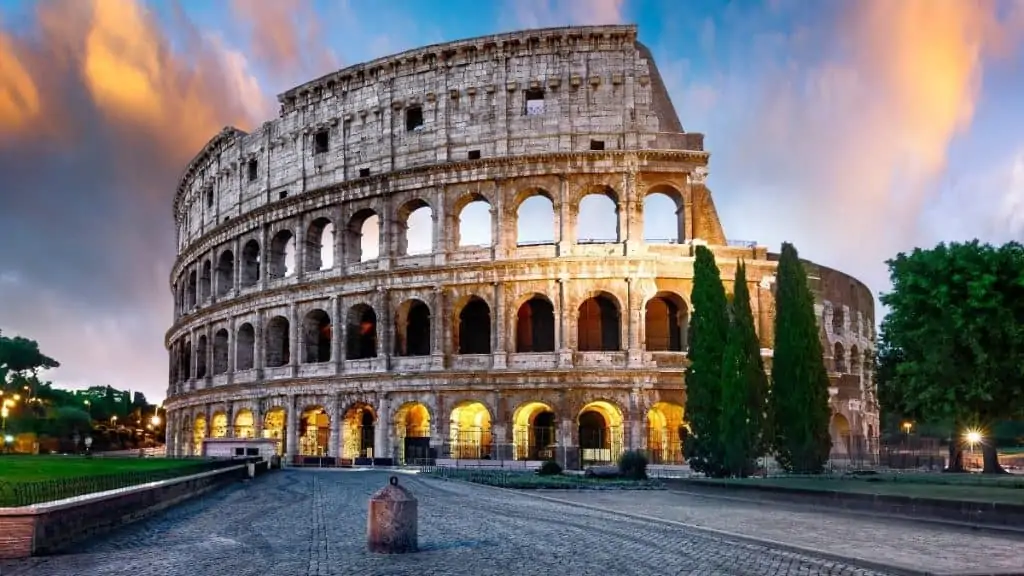 The Colosseum is an oval-shaped amphitheater that depicts Roman history's beauty and tragedy.
Every year, more than seven million tourists visit this 2000-year-old attraction, used for gladiatorial contests and other spectator sports.
Tourists usually visit the Colosseum along with the Roman Forum and Palatine Hill.
Vatican Museums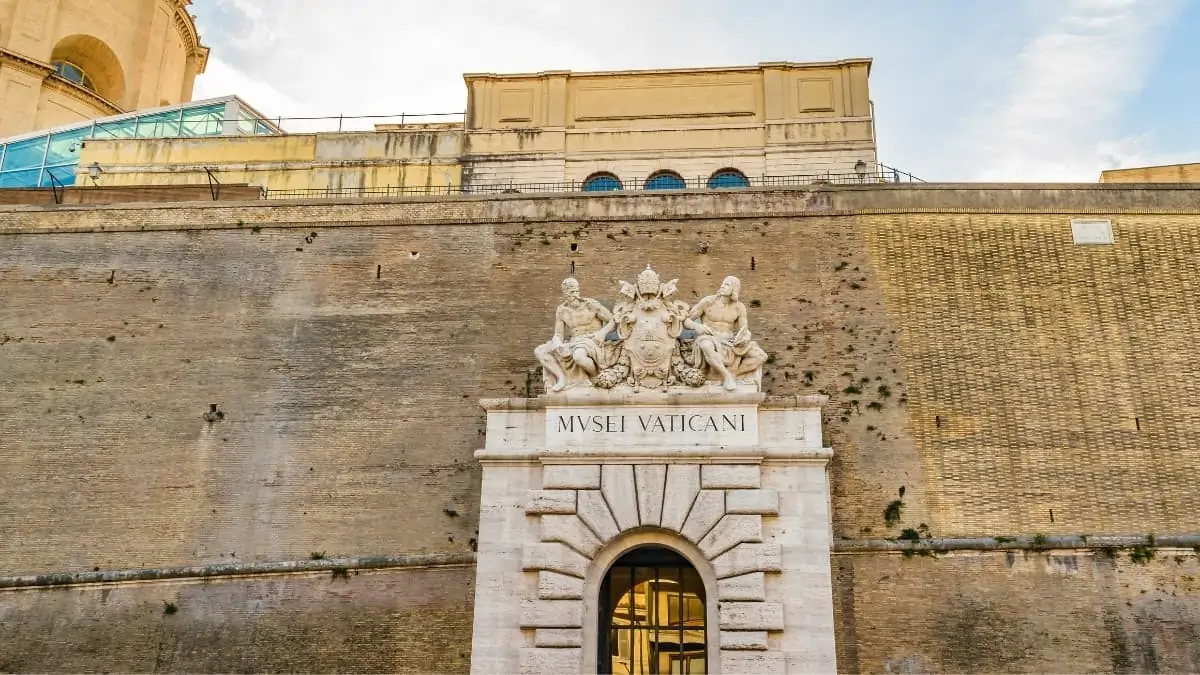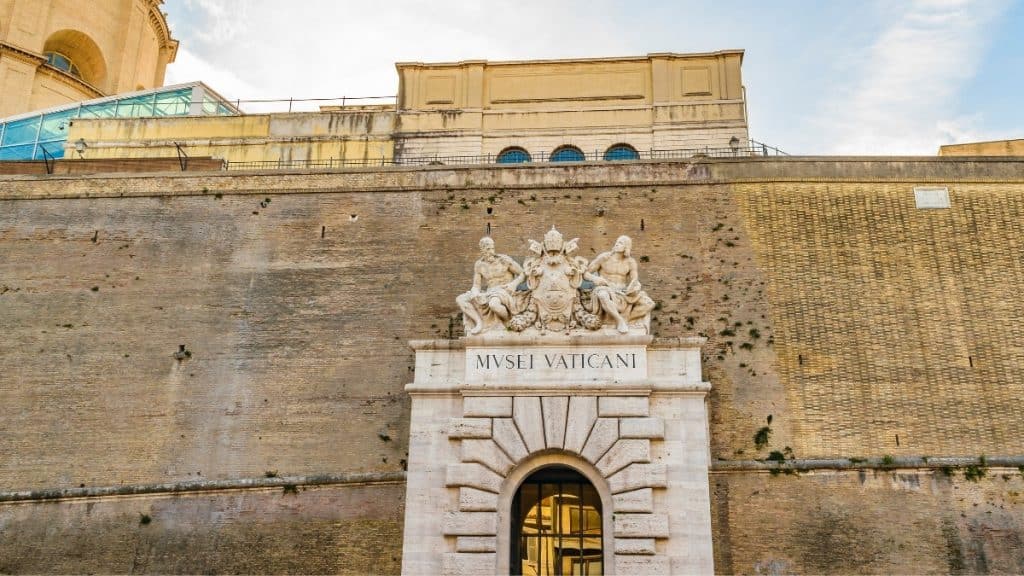 The Vatican Museum in Rome contains paintings, sculptures and other artworks collected by the Popes through the centuries.
The Vatican Museum has 70,000 artifacts, out of which 20,000 are on display in 54 different galleries, with Sistine Chapel being the last gallery.
That's why to visit the Sistine Chapel one needs to go through the Museums.
Must read: Highlights of Vatican Museum
Sistine Chapel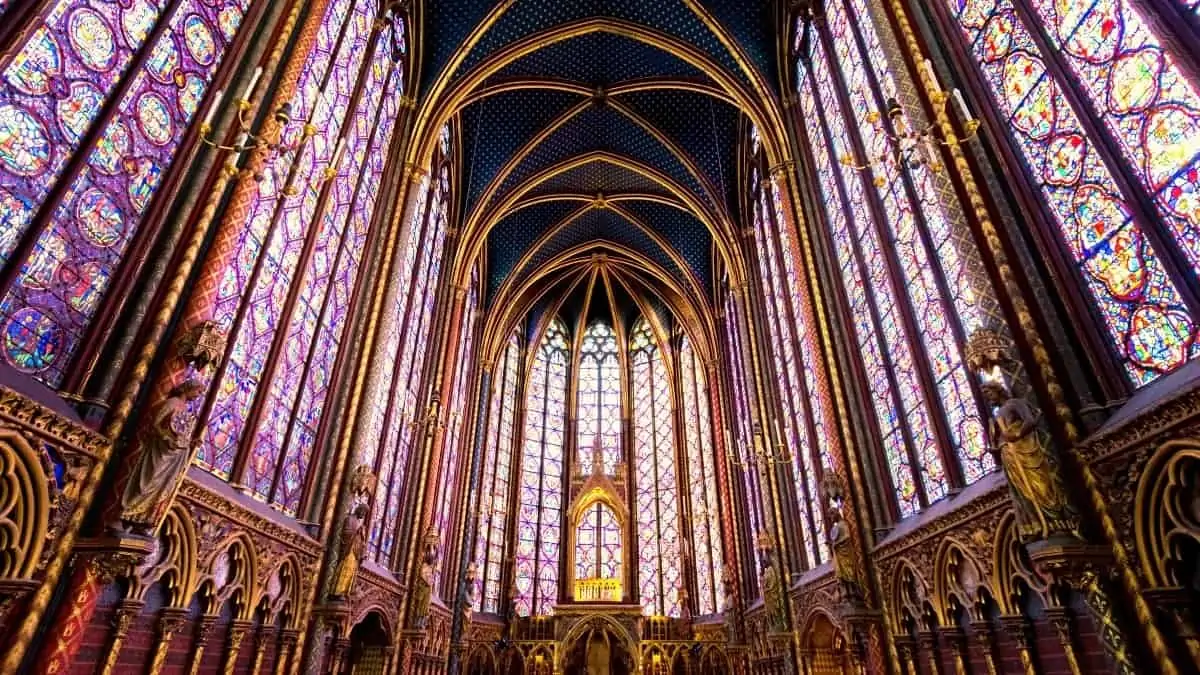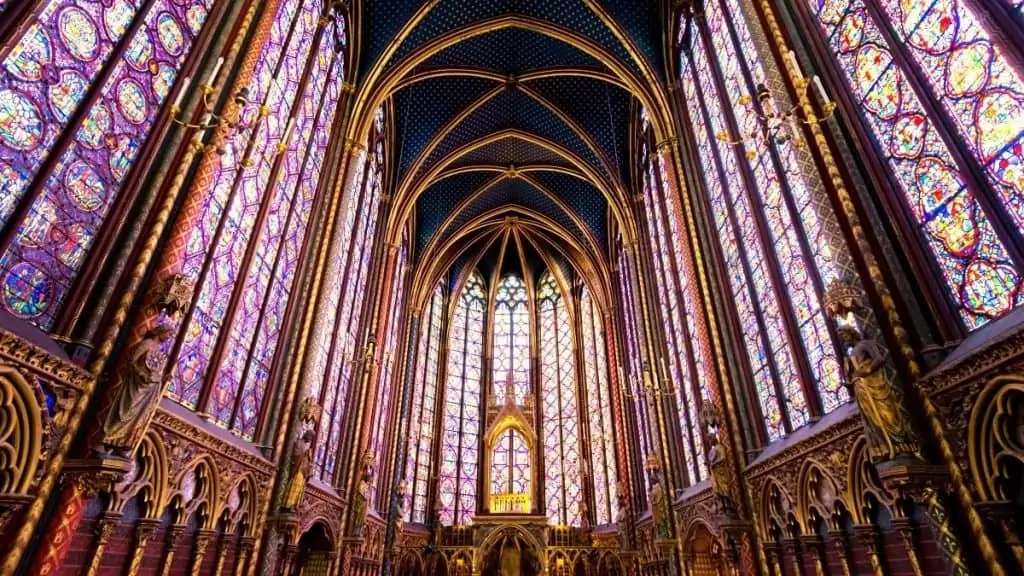 If you are holidaying in Rome, a visit to Sistine Chapel is a must.
The Sistine Chapel, earlier known as Cappella Magna, was restored by Pope Sixtus IV between 1477 and 1480 and is currently named after him.
Sistine Chapel is at the end of Vatican Museums, and visitors always see them together.
St Peters Basilica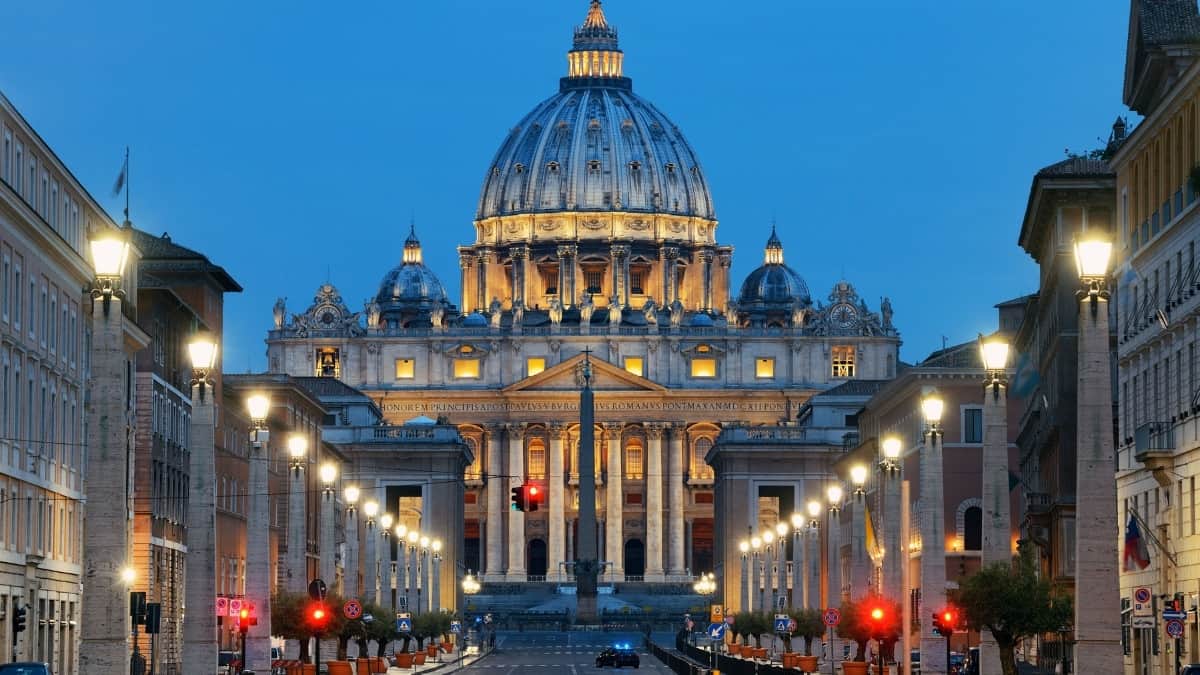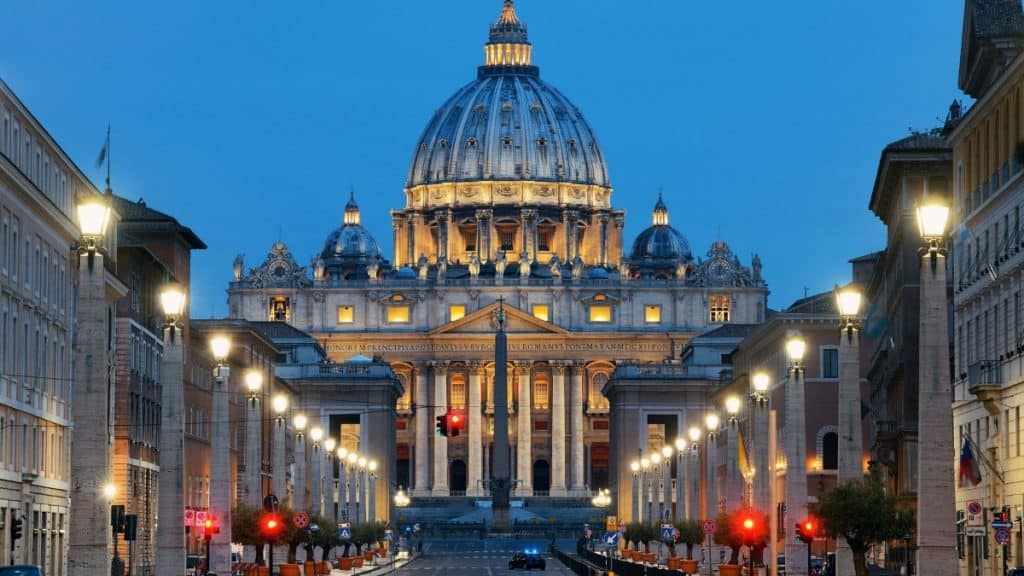 St Peter's Basilica sits on top of St Peter's grave, the first Pope of Christianity.
It is almost always seen with Vatican Museums and Sistine chapel because they are all next to each other.
Together, they get more than 5 million tourists every year.
Must Read: Facts about St Peters Basilica
Roman Forum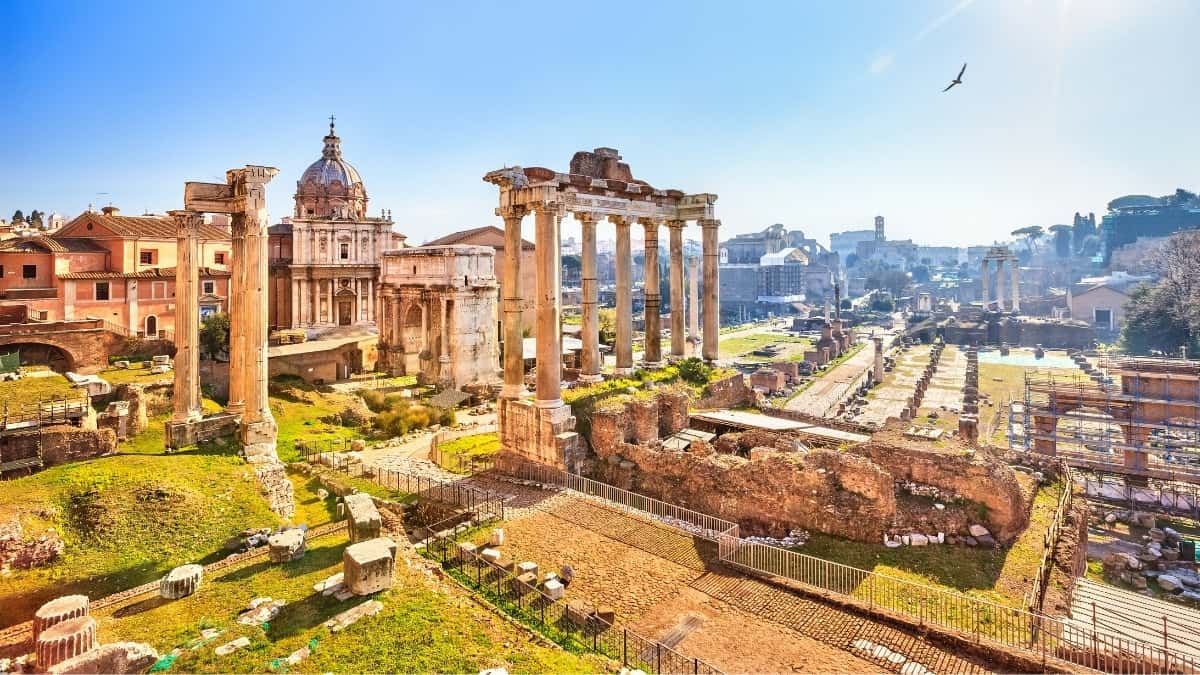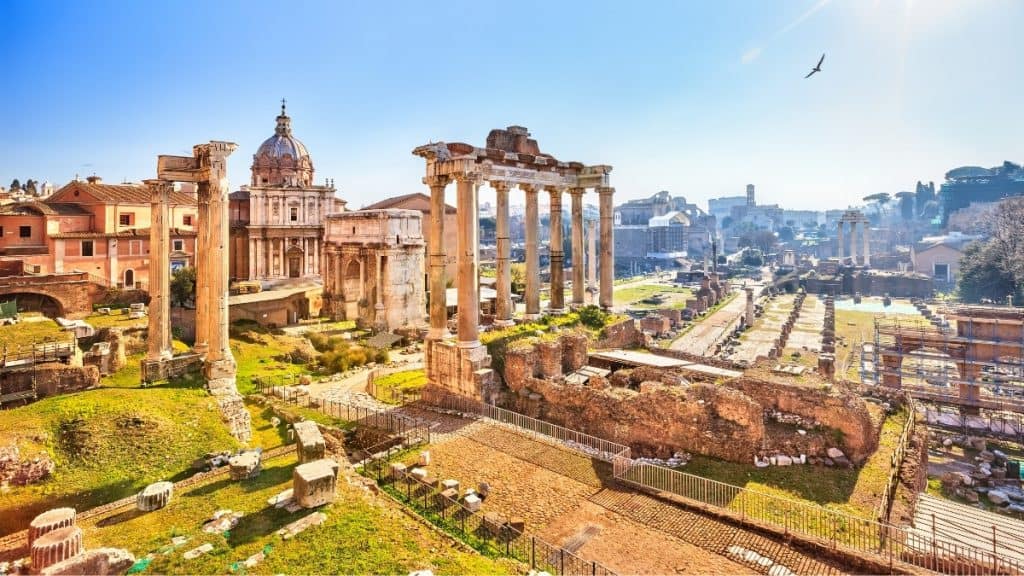 Roman Forum is one of the most popular tourist attractions in Rome.
Roman Forum is the stratification of the remains of the buildings and monuments of ancient Rome.
In ancient Rome, it must have been the city's central plaza where citizens of every social strata met to exchange opinions, do business, buy in the markets, and spend time with their family and friends.
Since one ticket gets you access to Colosseum, Roman Forum, and Palatine Hill, tourists almost always see them together.
These three attractions get more than 7 million tourists every year.
Capitoline Museum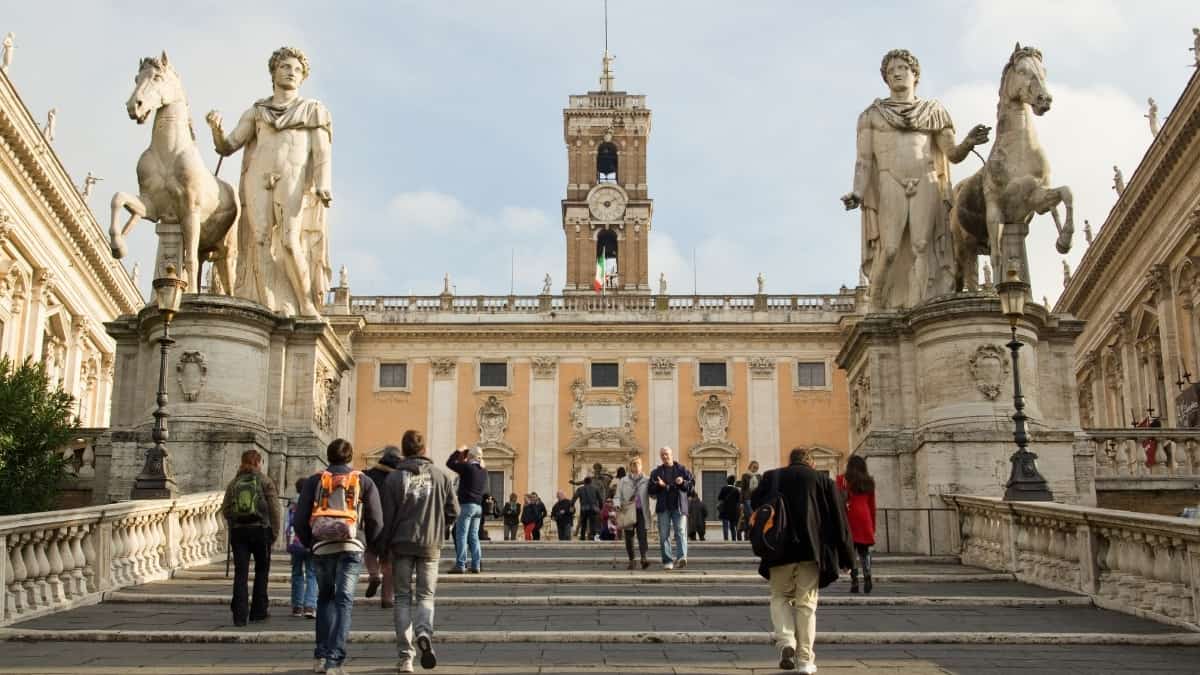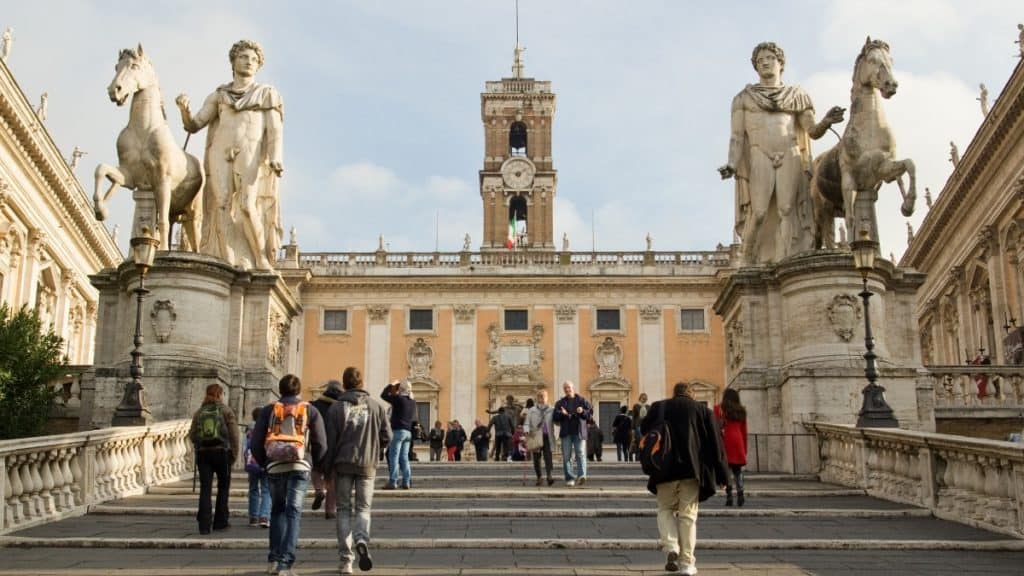 Capitoline Museum is a collection of many Art and Archaeological Museums, in Rome, Italy.
Capitoline Museums have been around since 1471 in some form or the other and hence are also the World's oldest National museums.
The Romans also refer to it as Musei Capitolini.
Castel Sant Angelo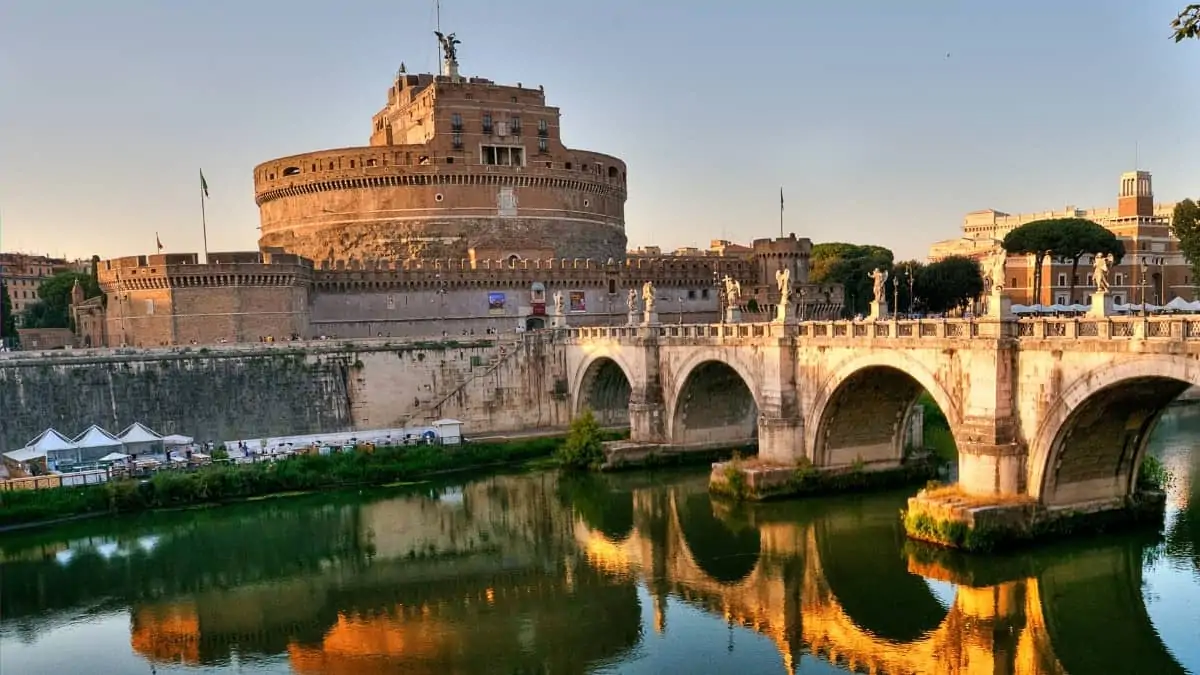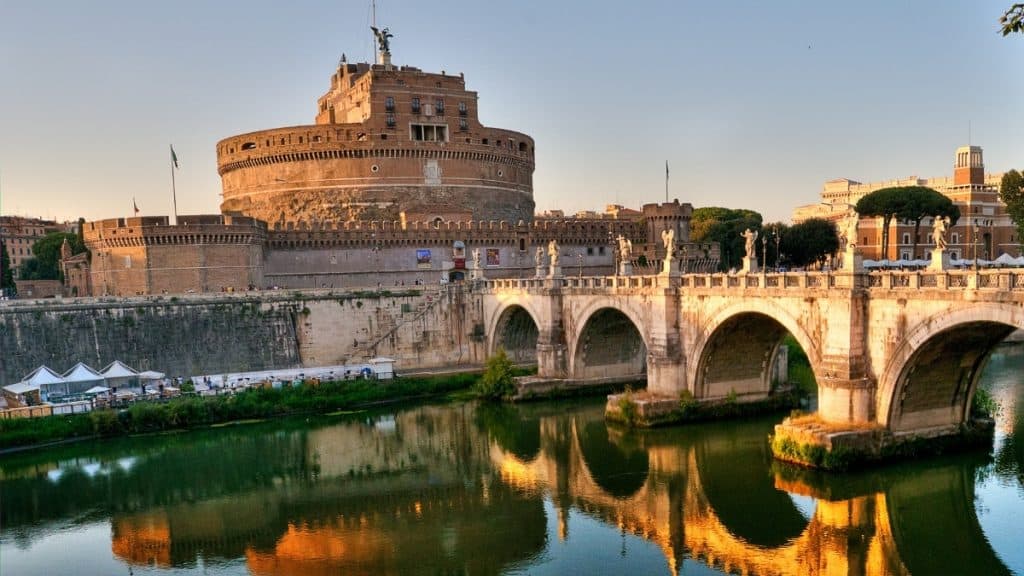 Castel Sant'Angelo is a fortress located on the right bank of the river Tiber, just outside of the Vatican City.
Built between 135 – 139 AD, Castel Sant'Angelo is also known as Hadrian's Tomb and the Angel's Castle.
This historic Mausoleum in Rome was meant to be a tomb for Emperor Hadrian and his family.
Over the years, it has taken on many purposes, including Papal residence, military building, a prison, etc.
Borghese Gallery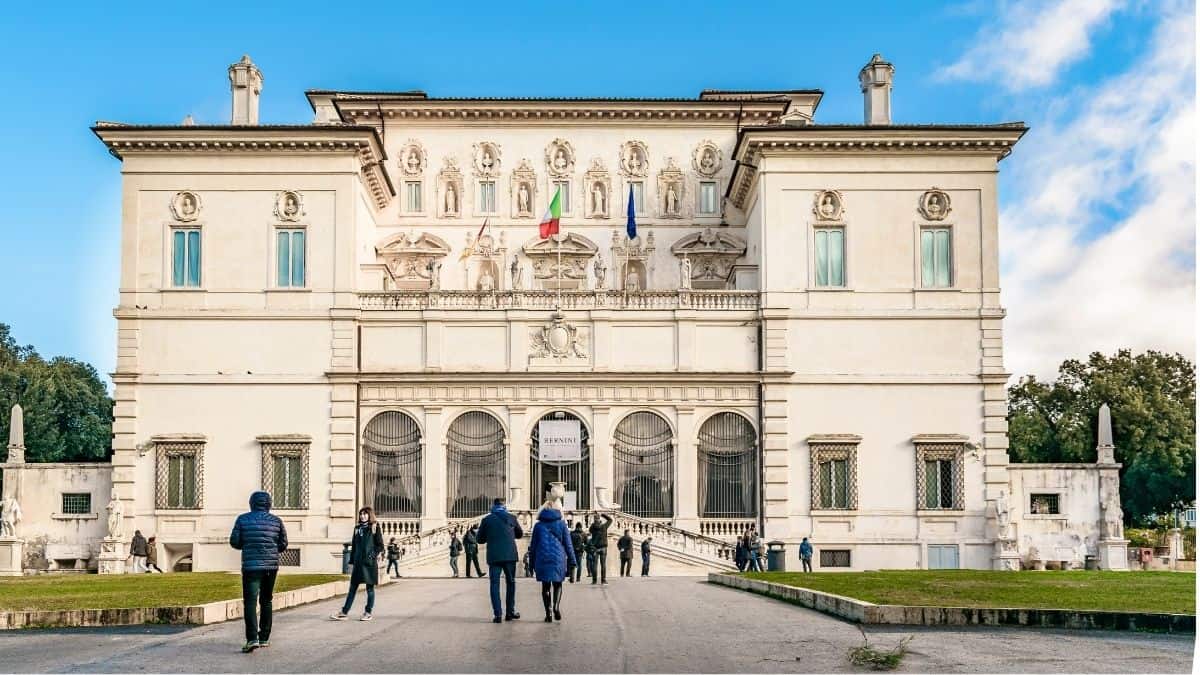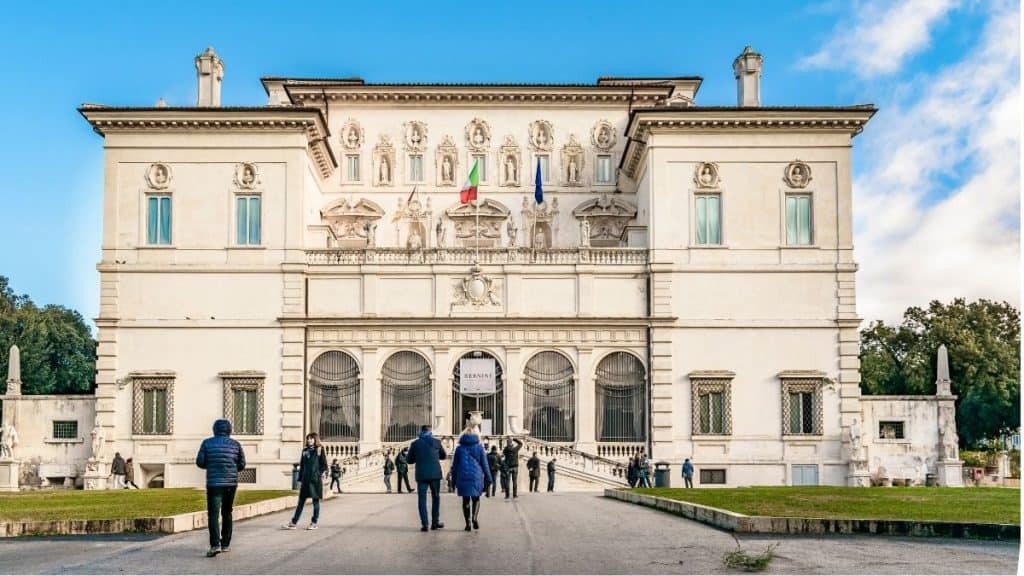 If you love art, you will love Borghese Gallery in Rome.
Once a private collection of a wealthy cardinal, today Borghese is one of the most famous art galleries in the World.
Borghese Gallery is such a premium attraction that only 360 visitors are admitted inside at a time for a two-hour visit.
This highly-rated attraction gets more than half a million tourists every year.
Catacombs of Rome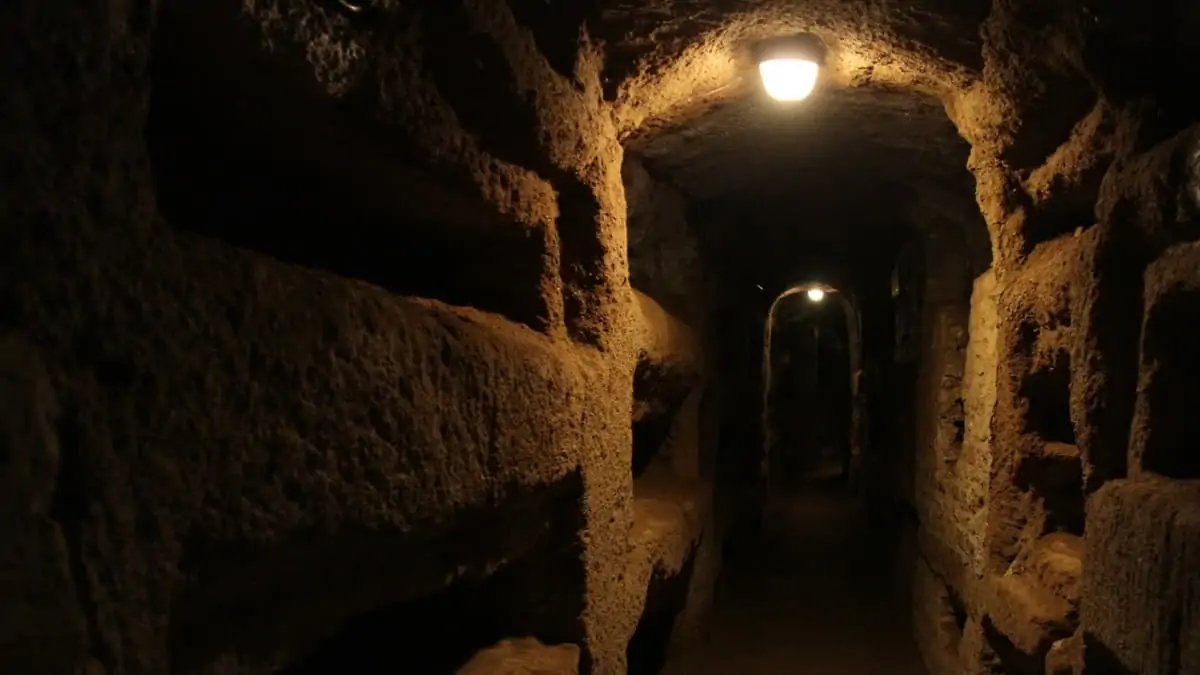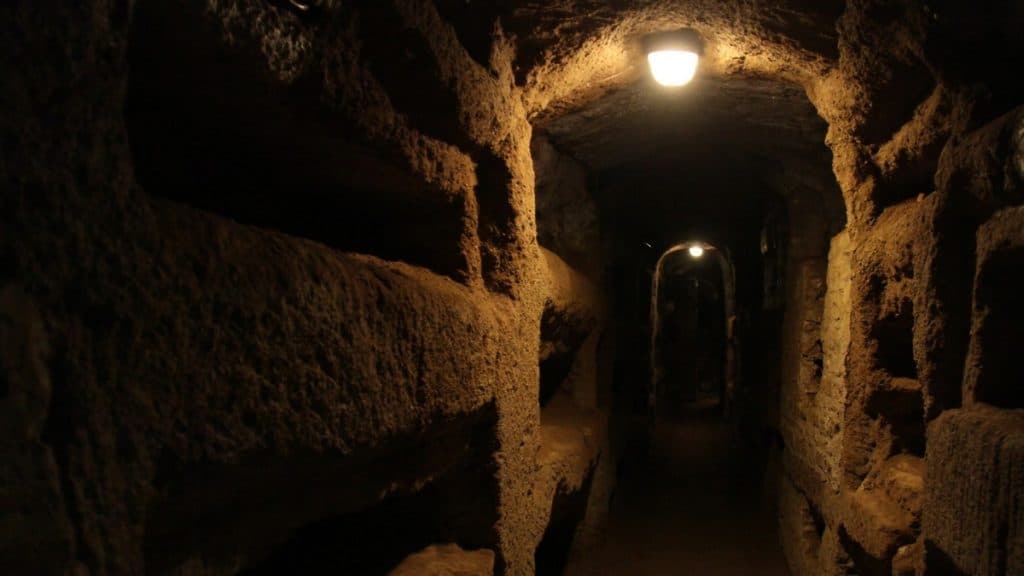 Catacombs are underground passageways used as a place of burial by Pagans, Christians, and Jews.
These Catacombs also had relics of martyrs and saints, because of which the early Christians used these underground sites for worship as well.
The Catacombs of Rome were in use from the second century to the fifth century.
Catacomb comes from Greek kata (near) and kymbas (cavity), meaning 'next to a cavity.'
No wonder then that the earliest Catacombs were in the outskirts of Rome, next to quarries.
Catacombs of San Sebastiano and ​​Callixtus Catacombs are most popular with tourists.
Pantheon Rome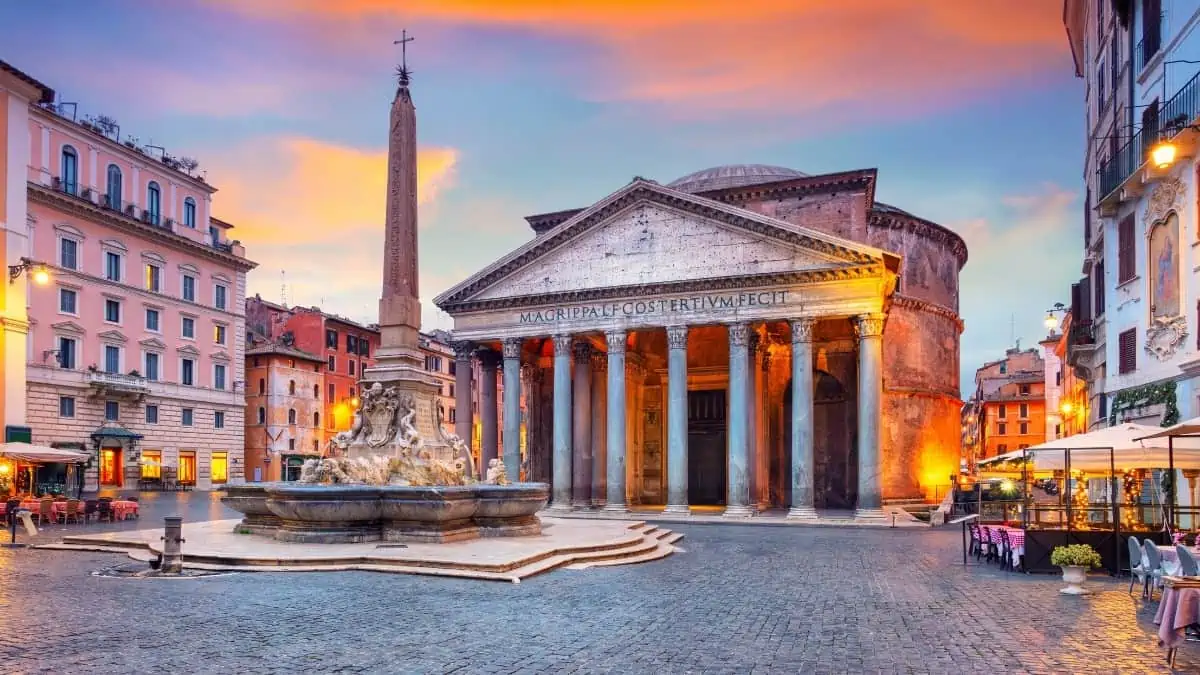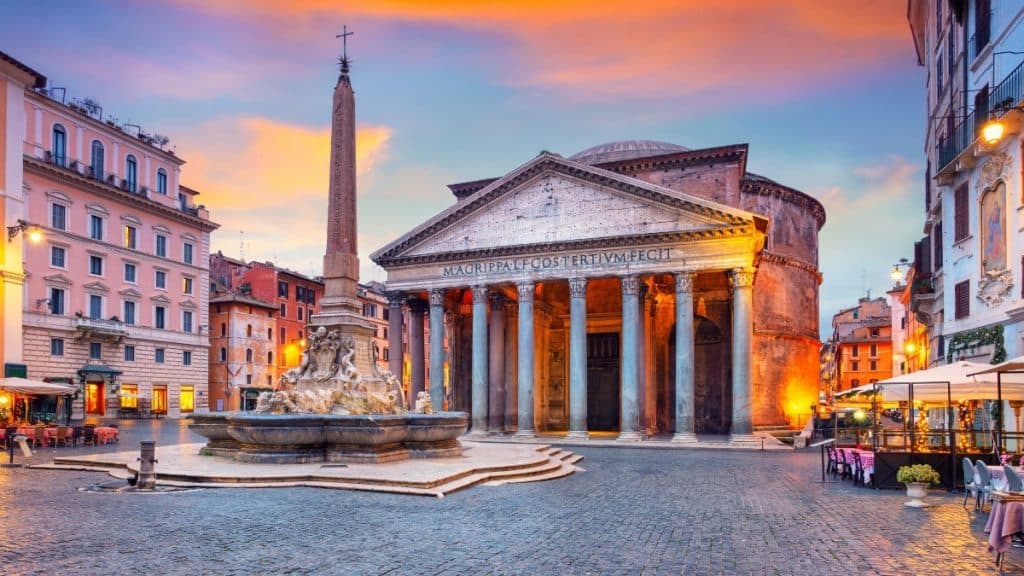 The Pantheon in Rome is almost 2000 years old, making it the oldest building in the world still in use today.
Pantheon is derived from the ancient Greek words 'Pan' (all) and Theos (God) and was used to worship all Gods.
Since the 7th century, it has been a Roman Catholic church.
More than seven million people visit the Pantheon each year.
Mamertine Prison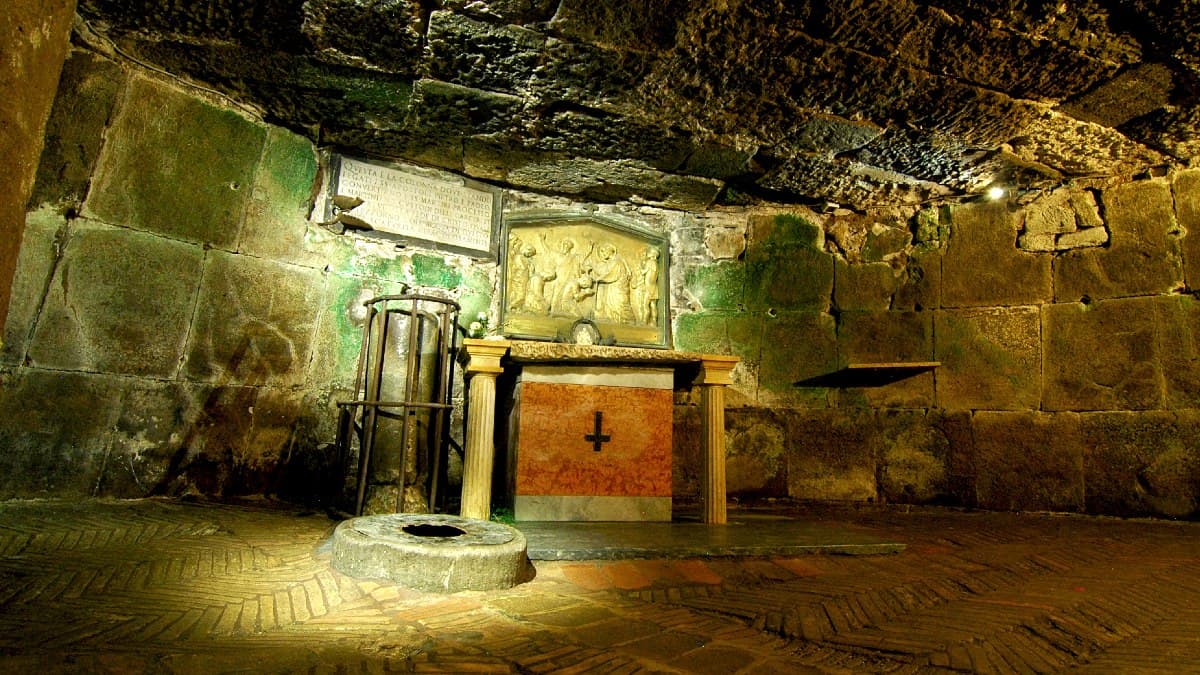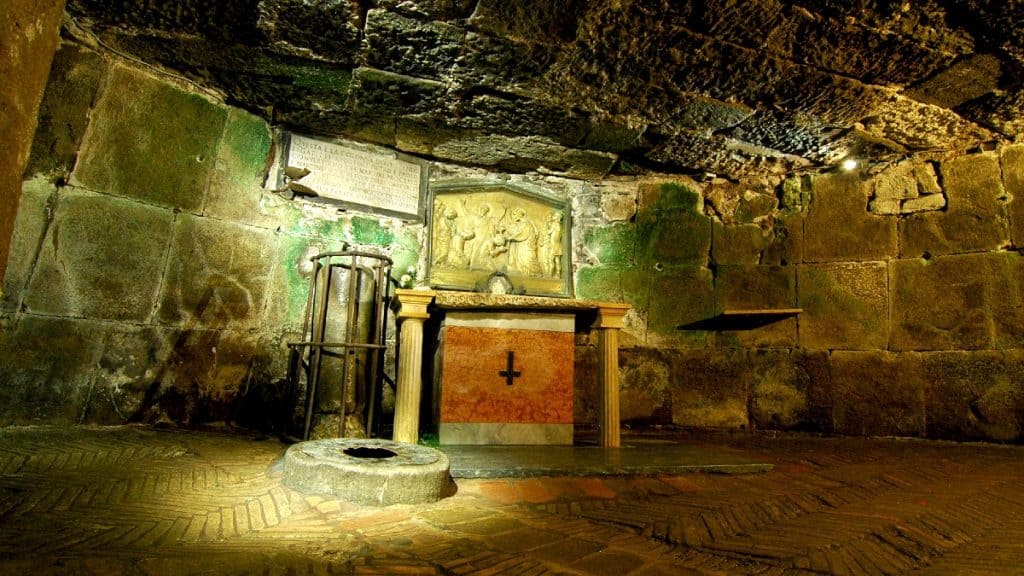 Built in the 7th century BC, Mamertine Prison is Rome's oldest prison.
Known as the Tullianum during ancient times, it is also referred to as the Tullianum Carcer.
It is a small, dark, and cramped place that held enemies of Rome such as captured Kings, conspirators, and even Saints Peter and Paul before the State executed them.
According to legend, a spring of water flowed in Tullianum Carcer so that St Peter could baptize visitors (and two prison guards).
After the site stopped being a prison, it became a holy destination because it had held some of the Bible's most hallowed saints.
Da Vinci Experience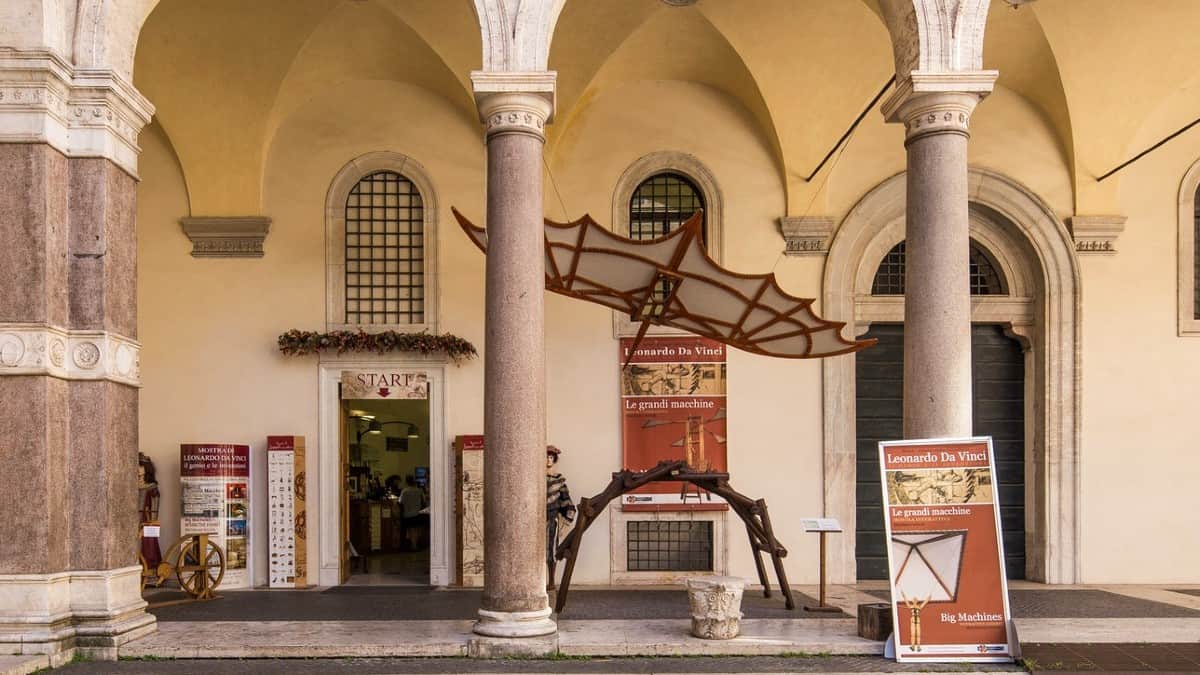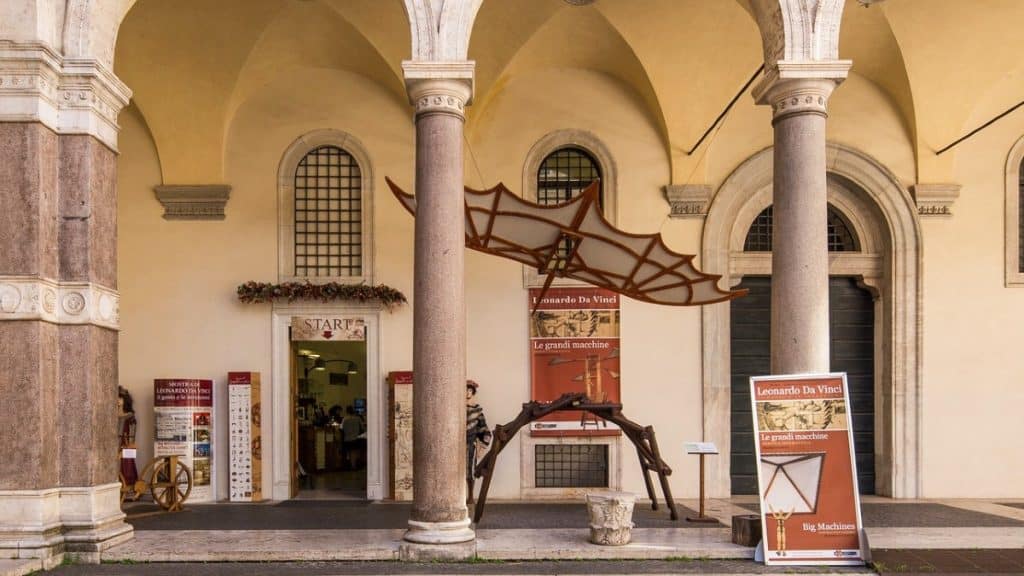 Leonardo da Vinci is one of Italy's most ingenious minds, and there are many museums dedicated to the painter, sculptor, engineer, and scientist.
However, the Leonardo Da Vinci Experience in Rome offers the best experience.
It is the only Leonardo Da Vinci museum with 50 plus certified inventions and approved reproductions of his stunning paintings.
Gladiator School Rome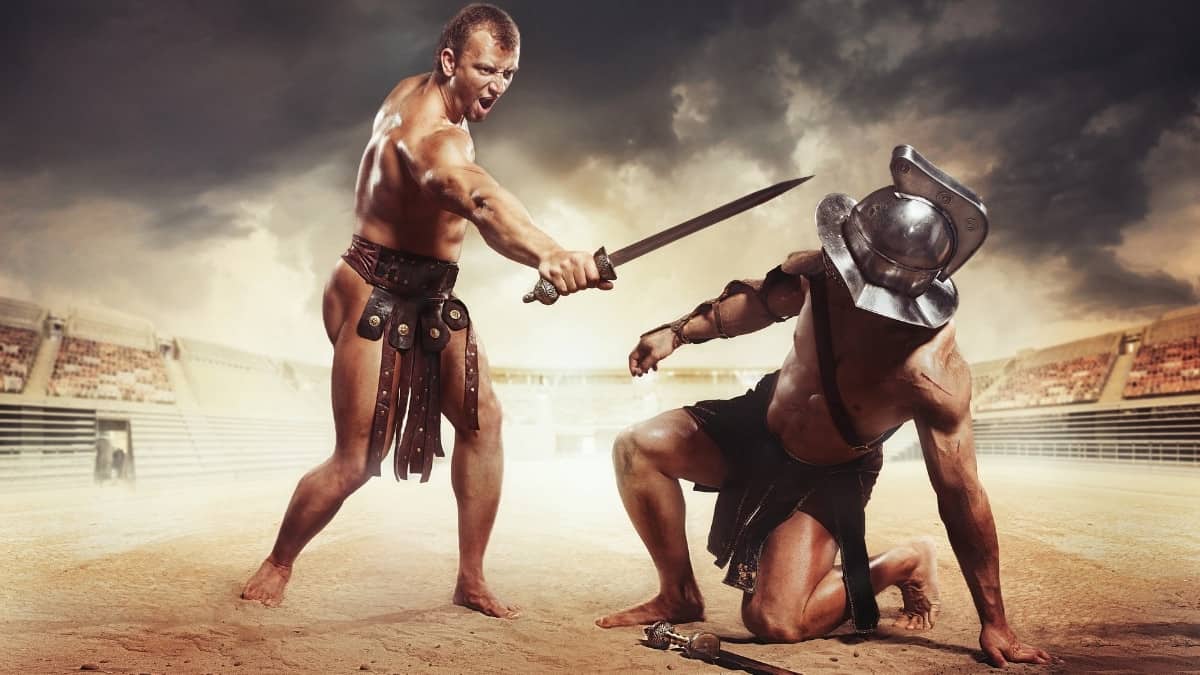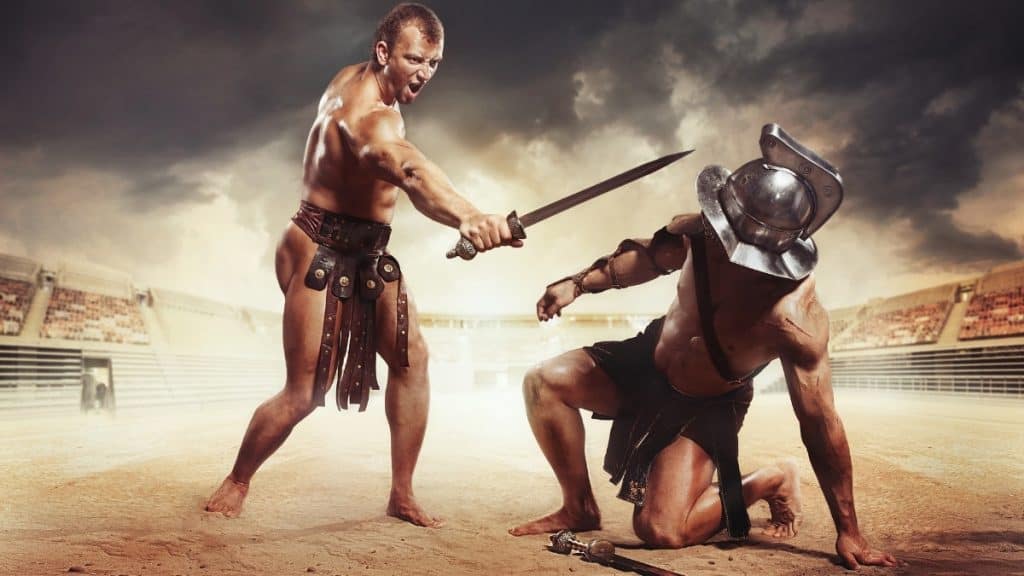 The Gladiator School in Rome is a modern reproduction of the Castrum (Roman military defense camp) and has a Gladiator Training Camp and a Gladiator Museum.
At the Gladiator School, managed by Gruppo Storico Romano (Historic Roman Group), visitors can get the hang of Imperial Rome's gladiator games and understand its history.
The two-decade-old school is popular with both adults and kids.
Aquafelix Waterpark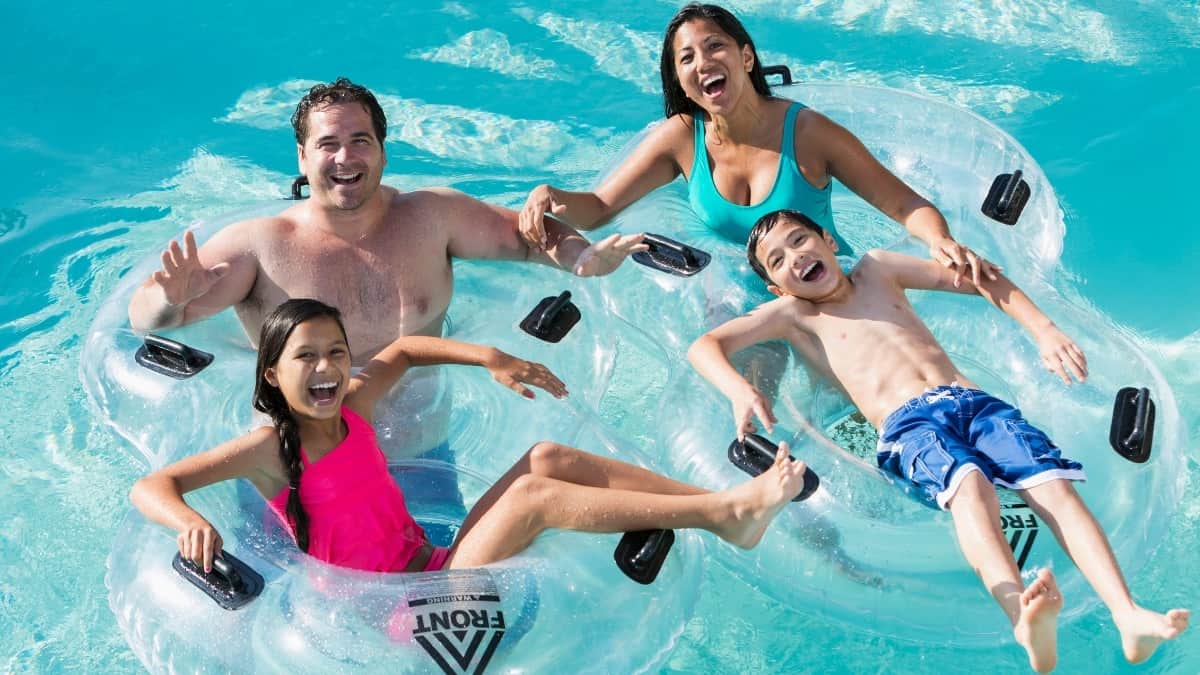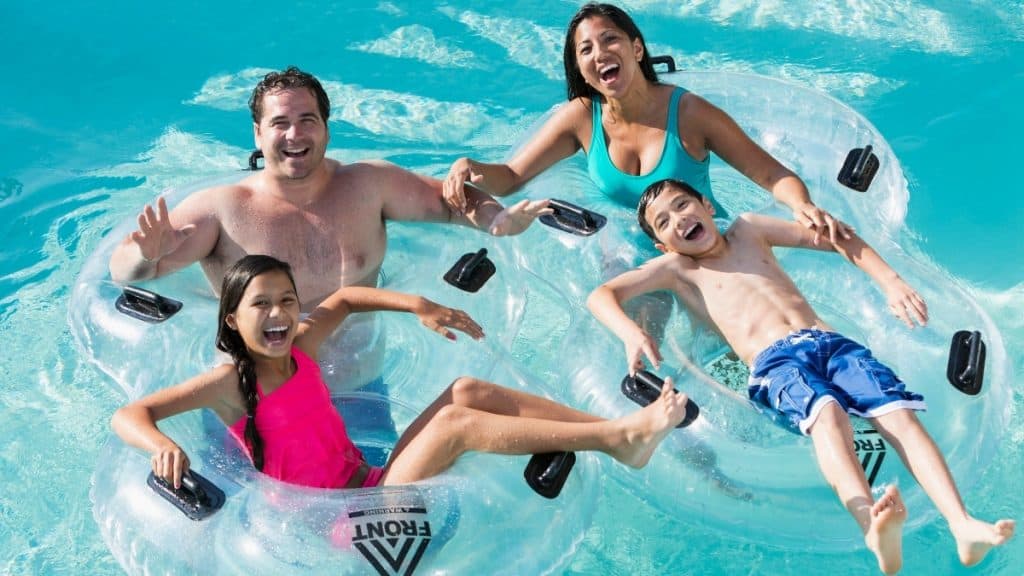 Aquafelix waterpark is one of the best water parks in Italy and is just an hour's drive from Rome.
The water park offers every family member the right mix of pools, water slides, water rides, music, and sun, making it popular with locals, tourists, and cruise passengers.
This water theme park in Civitavecchia is massive and is open only during the summer months every year.
Catacombs of San Sebastiano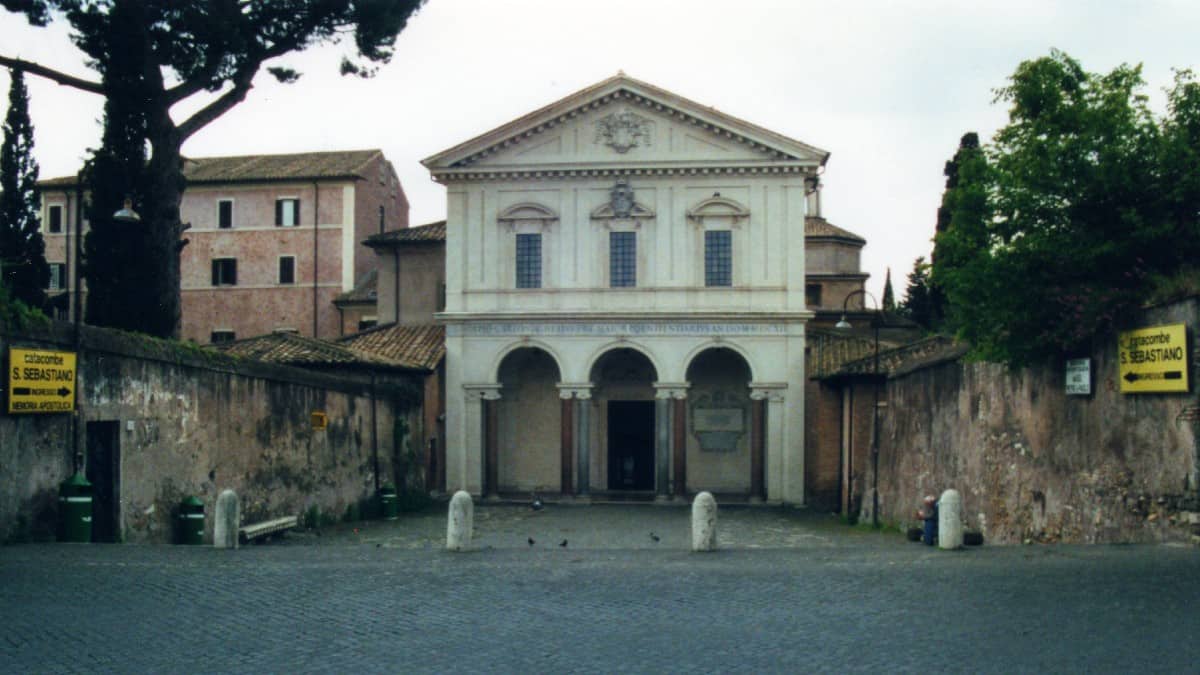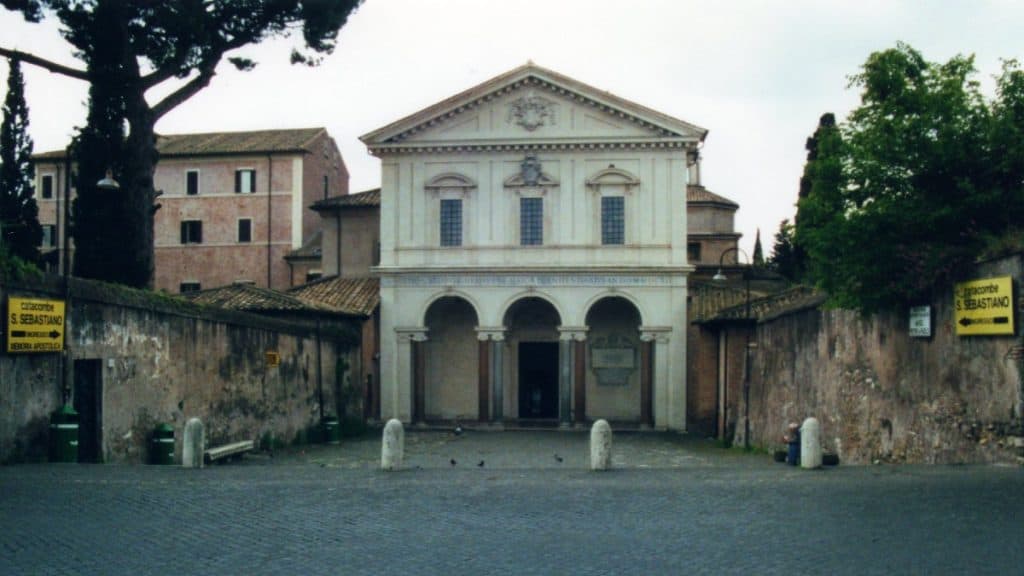 The Catacombs of San Sebastian have attracted both pilgrims and tourists for centuries.
The San Sebastian experience consists of two parts – the catacombs where Saint San Sebastian was buried in 350 and the Basilica built above it in the early 4th century.
San Sebastian catacombs are the world's first underground burial sites.
Initially, it was called Ad Catacumbas – a name derived from the Greek kata (near) and kymbas (cavity) because they were near quarries.
Catacombs of Priscilla
The Catacombs of Priscilla is a vast underground complex of tombs and burial chambers located on the Via Salaria in Rome, Italy.
The catacombs are named after Priscilla, the wife of the consul Manius Acilius Glabrio, who was buried there in the 2nd century AD.
The catacombs are believed to have been used from the 2nd century AD to the 5th century AD and are considered one of Rome's oldest and most important Christian burial sites.
The Priscilla's Catacombs consist of three levels, with the lower levels containing the most ancient tombs.
​​Callixtus Catacombs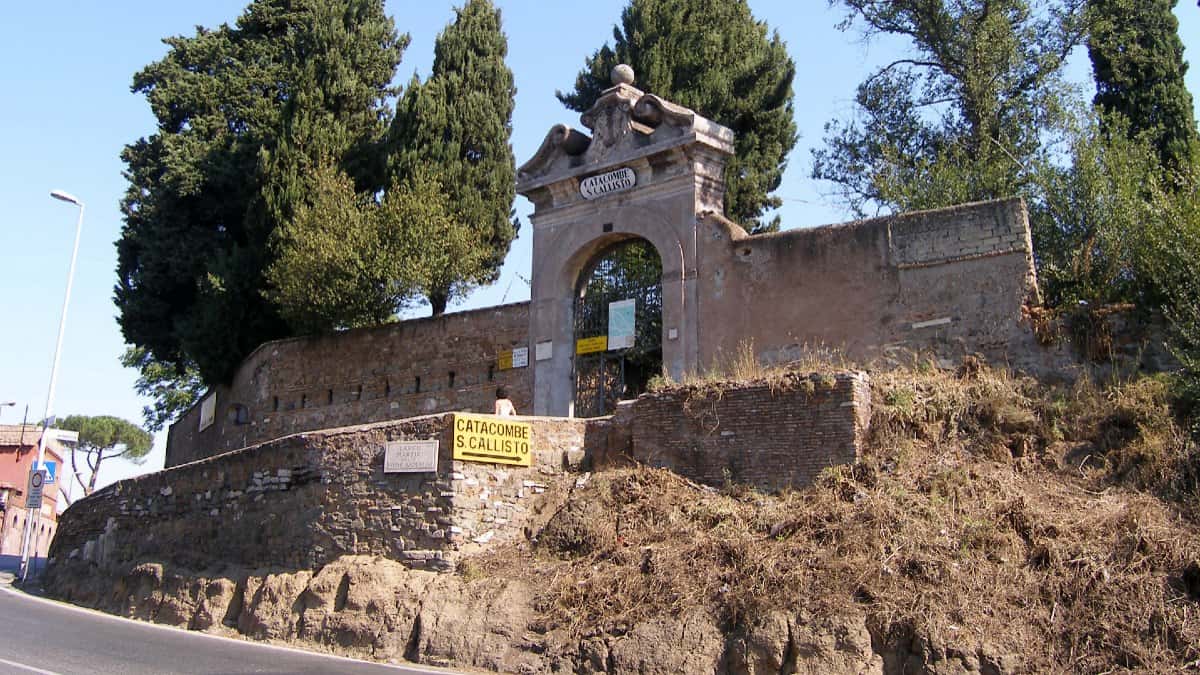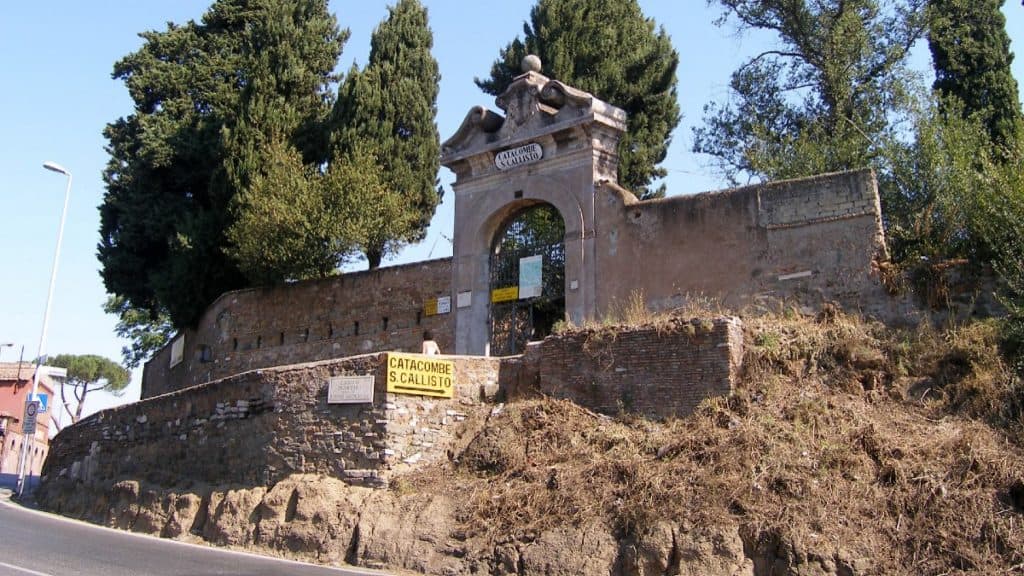 The Catacombs of Callixtus were the official cemetery of the Church of Rome in the 3rd century AD, and today are the most important Roman Catacombs.
St Callixtus Catacombs on the Appian Way is the final resting place of half a million Christians, including 16 Popes.
The underground burial place gets its name from St. Callixtus, who was requested to administer the cemetery by Pope Zephyrinus at the beginning of the 3rd century AD.
Museum of Illusions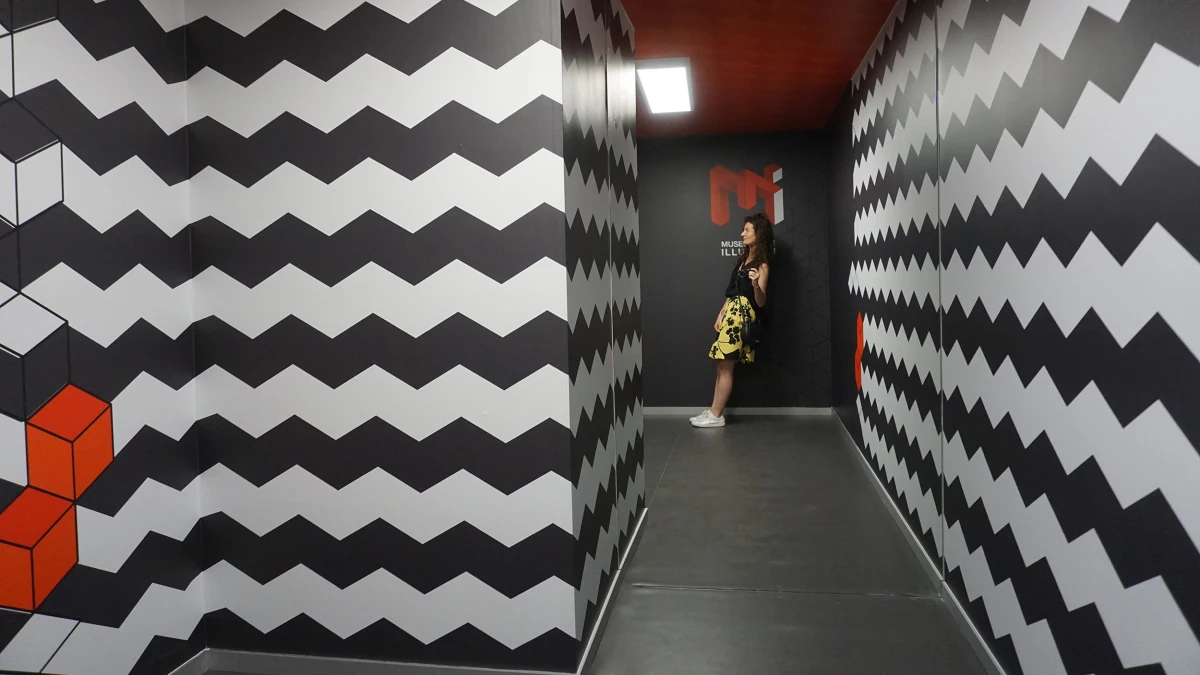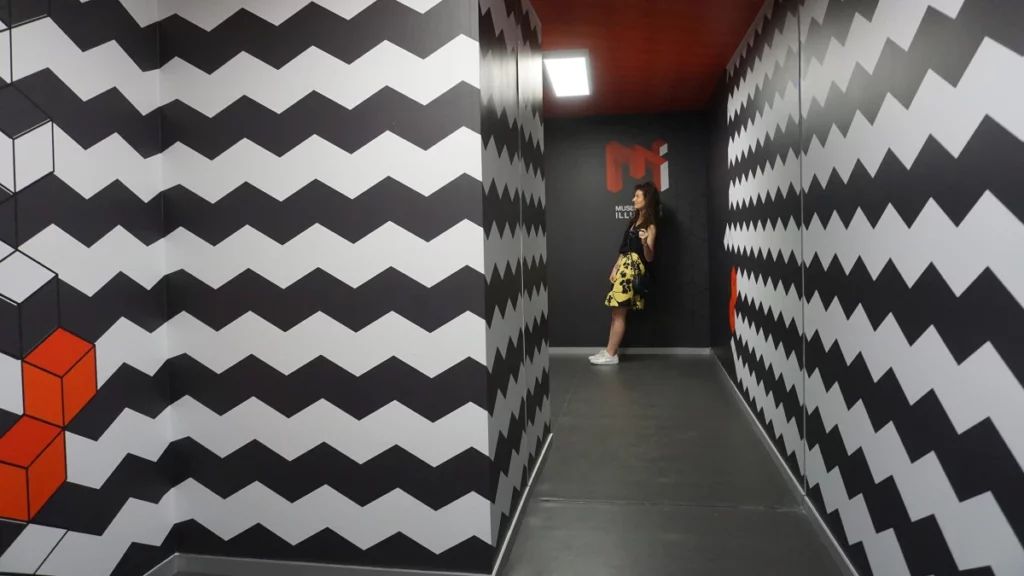 Experience the unbelievable as you explore the fascinating world of illusions at the Museum of Illusions in Rome.
Enter the fascinating realm of illusions, which will astonish you while deceiving your senses and thoroughly perplex you while simultaneously educating you.
The Museum of Illusions in Rome offers a setting appropriate for social and enjoyable excursions into the fascinating realm of illusions that has fascinated people of all ages.
Rome's Museum of Illusions lives up to its name, with more than 70 mind-blowing visual, sensual, and educational experiences available to visitors through several rooms and exhibits.
Papal Palace of Castel Gandolfo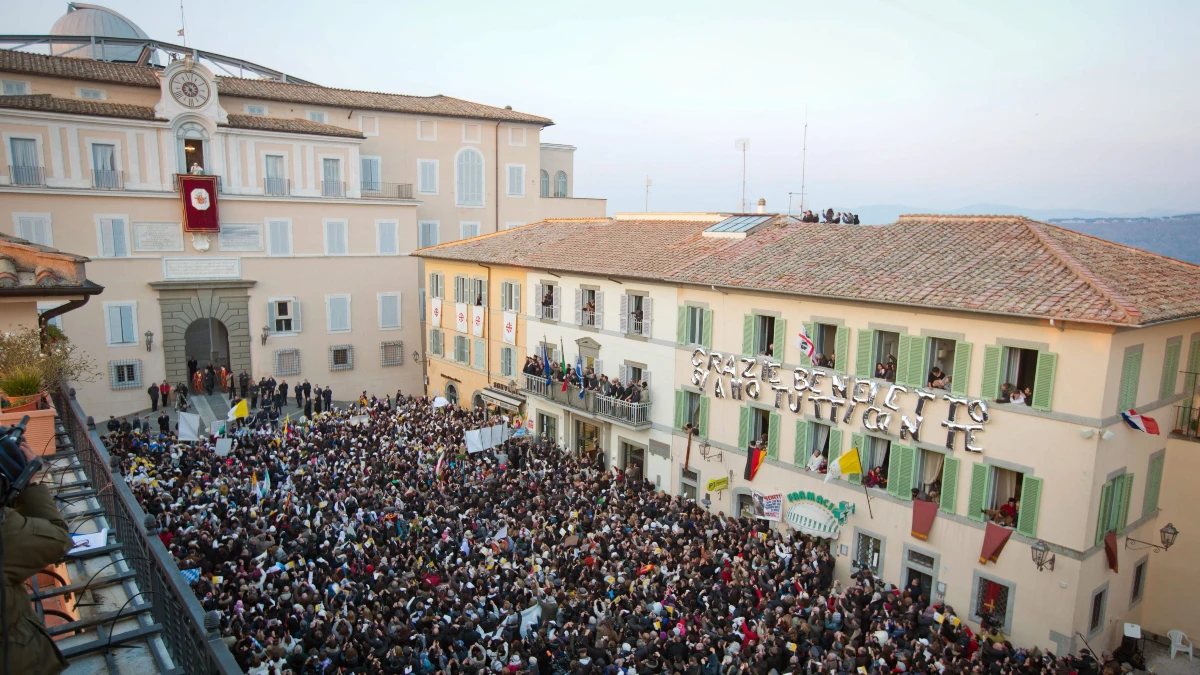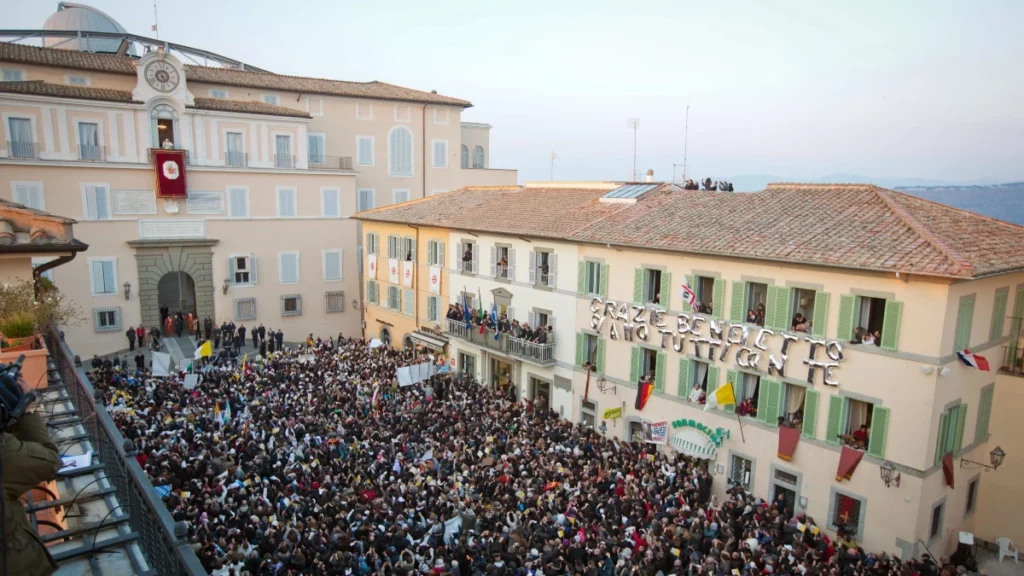 The Vatican owns Castel Gandolfo Papal Palace (also known as Apostolic Palace of Castel Gandolfo) since 1596.
For centuries, Papal Palace has been the pope's summer home and getaway destination.
In 2014, the beautiful gardens were opened for public viewing, and later in 2016, the palace was open to visitors.
You can explore the papal residences, which are lavishly decorated and furnished, browse the papal portrait collection, and see several pontifical artifacts.
Zoomarine Rome
Zoomarine in Rome is an amusement park that brings you closer to marine life and throws a splash of water through its amazing rides.
Prepare to be amazed as you discover the beauty and wonder of the ocean and its inhabitants.
From playful Dolphins and Sea Lions to exotic Tropical Fish and Sharks, the park offers an unforgettable experience for visitors of all ages.
So come see the aquatic life and get mesmerized by the marvel of ZooMarine Animal and Water Park in Rome.
Trevi Fountain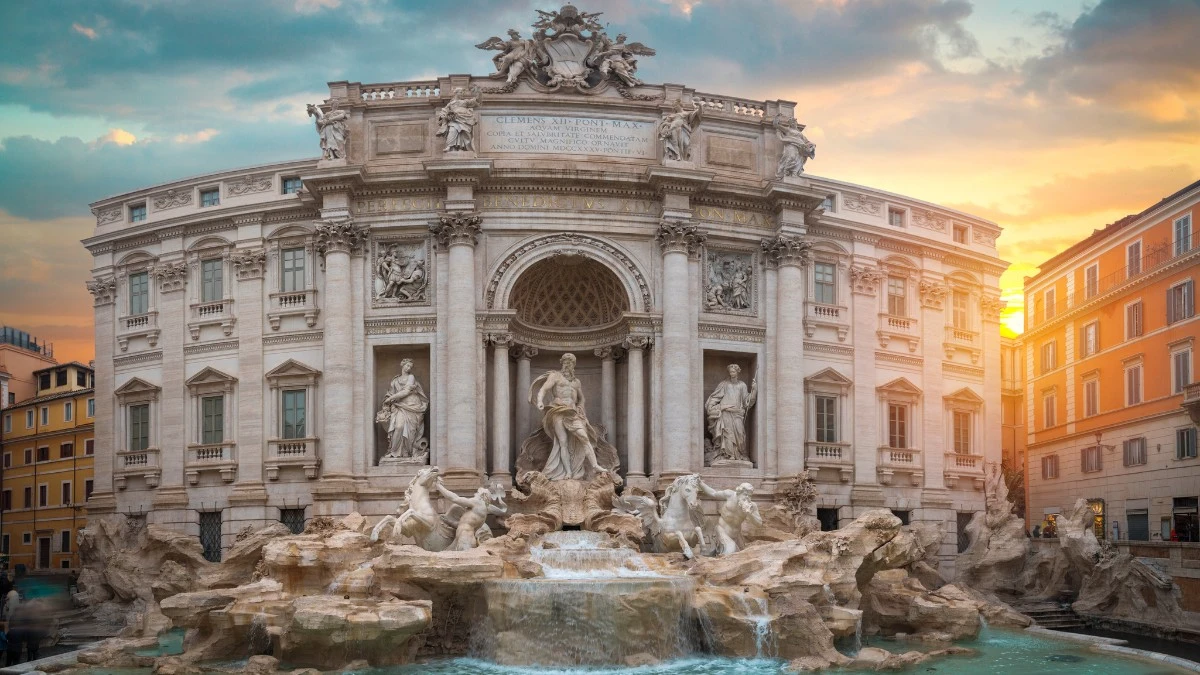 The Trevi Fountain, or the Fontana di Trevi, is a must on your trip to Rome.
It has been featured in many films, including Roman Holiday, Three Coins in the Fountain, and The Lizzie McGuire Movie.
The fountain is one of the oldest water sources in Rome, dating 4th century.
Trevi Fountain is situated at the junction of 3 streets, marking the end point of one of Rome's earliest aqueducts, Aqua Virgo, thus getting the infamous name.
Capuchin Crypt
The Capuchin Crypt is a modest crypt with numerous little chapels beneath the Santa Maria della Concezione dei Cappuccini church on the Via Veneto near Piazza Barberini in Rome, Italy.
3,700 bodies considered Capuchin friars are buried here, and their skeletal remains can be found here.
The magnificent Capuchin Crypt in Rome should be on your must-see attractions list if you enjoy history.
Villa d'Este in Tivoli
The Villa d'Este in Tivoli is one of the most remarkable and comprehensive examples of refined Renaissance culture.
It is a true water garden, a unique example of an Italian 16th-century garden, and a UNESCO world heritage site.
The villa, one of the first "Giardini delle meraviglie," is a model and inspiration for creating other European gardens.
Domus Aurea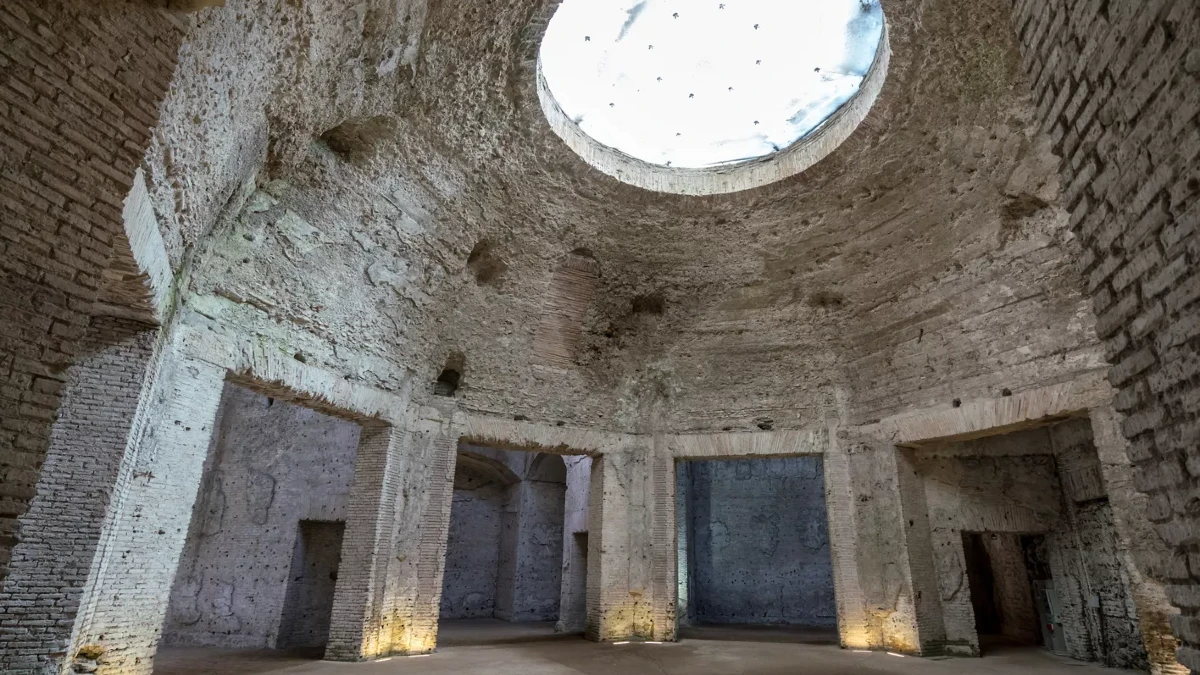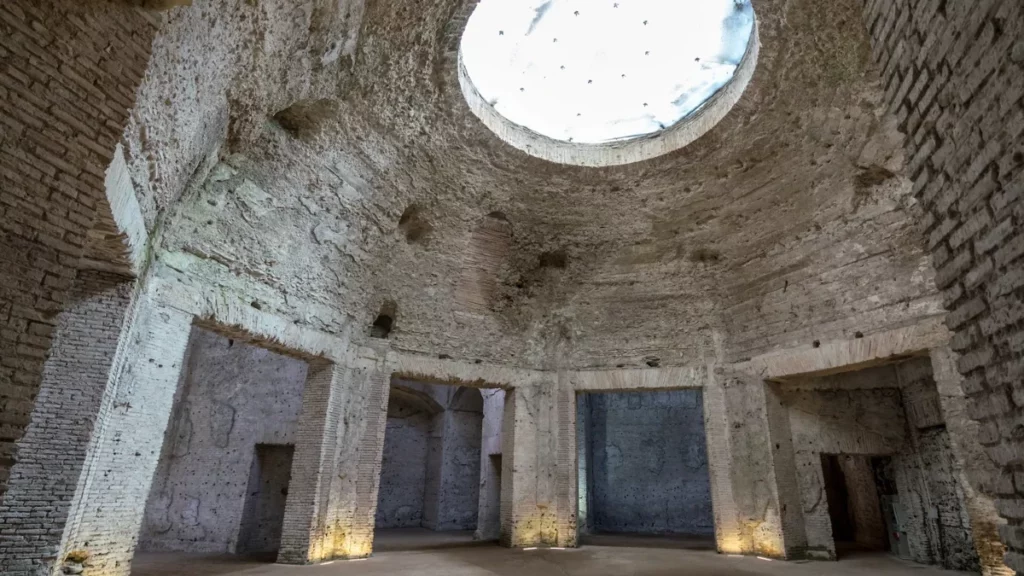 Emperor Nero built the extravagant Domus Aurea imperial house in the 1st century AD.
It was the largest house ever erected in Rome during that period.
Due to its size, luxury, and use, archaeologists called it 'Versailles in the heart of Rome.'
Olympic Stadium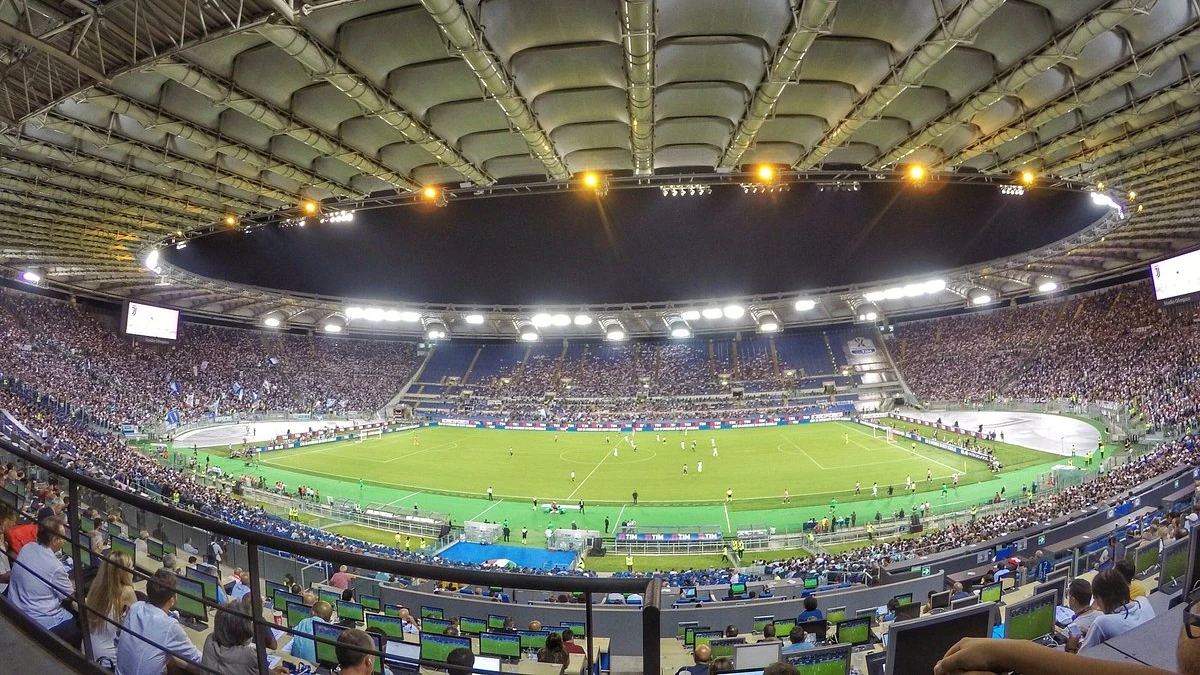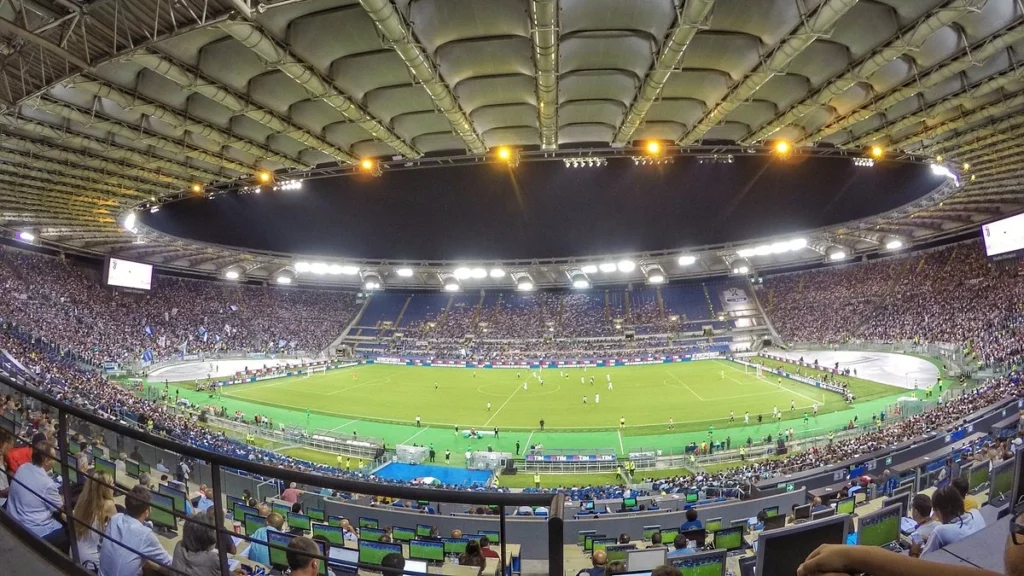 Olympic Stadium, or Stadio Olimpico, is the largest sporting venue in Rome that can accommodate more than 70,000 spectators.
Even though it's an olympic stadium and presumably only used for sporting events, this venue also hosts musical performances.
A.S. Roma and S.S. Lazio play their home matches in this football stadium.
Palazzo Colonna
Palazzo Colonna is one of the greatest Barocco Palaces of the eternal city of Rome.
The impressive Colonna Collections of paintings, sculptures, and furniture from the 14th to the 18th century are unique parts of roman history.
Visit Palazzo Colonna, situated in the center of Rome, and discover the royal palace and its enthralling history.
Villa Adriana
Hadrian's Villa, also known as Villa Adriana, is an extensive complex of Roman imperial palaces and villas in Tivoli, Italy.
The Roman Emperor Hadrian built it in the early 2nd century AD as a retreat and a place to escape the stresses of court life.
The Villa was designed to be a microcosm of the empire, and it contained a wide variety of buildings, including palaces, temples, libraries, and theaters.
It was considered one of the ancient world's most exquisite and opulent villas.
The Villa was rediscovered in the 16th century and excavated in the 18th century, and it is now a UNESCO World Heritage Site.
Bioparco di Roma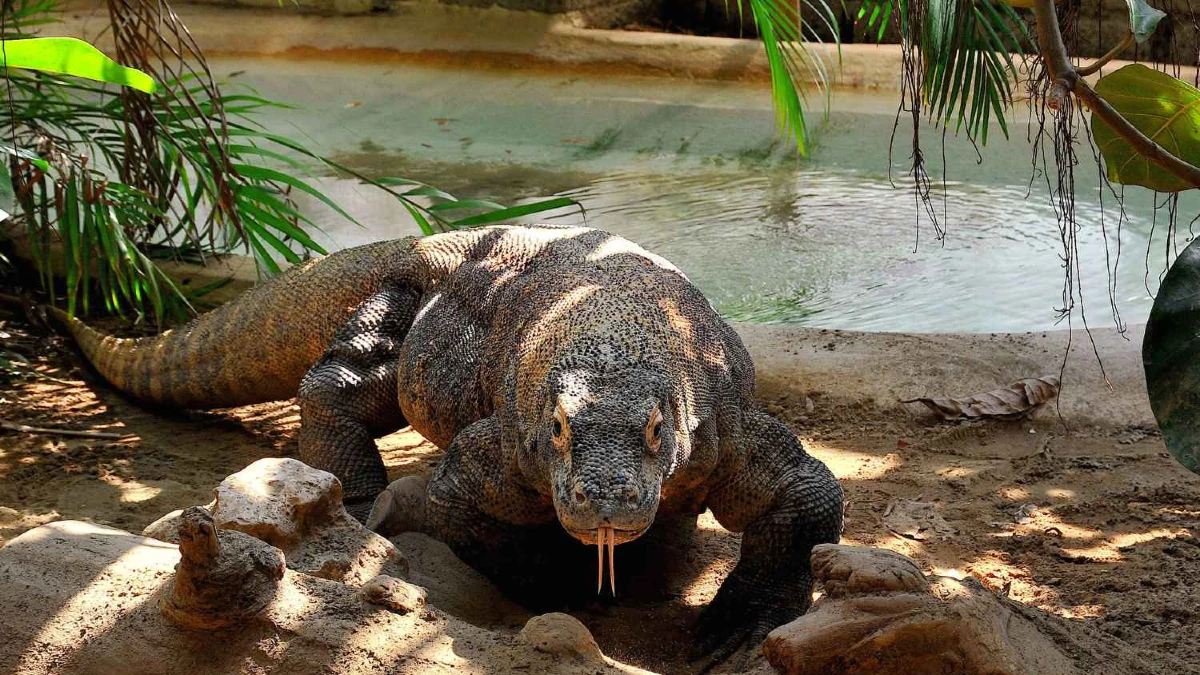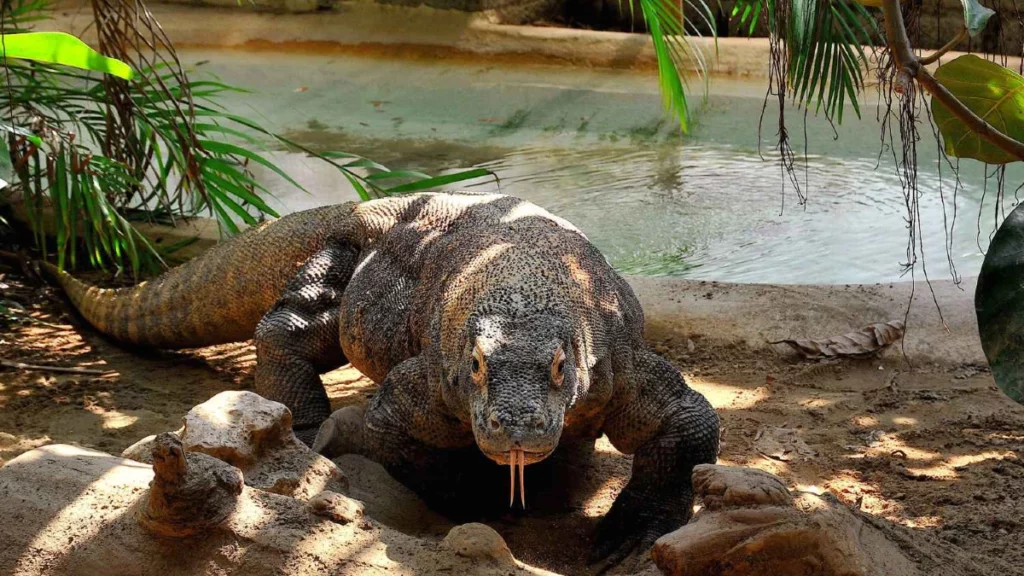 One of the most thrilling sights you shouldn't miss in Rome is the Bioparco di Roma or Rome Zoo.
It is said to be the biggest zoo in Italy and is situated on the Villa Borghese grounds in Rome.
It is widely known for its conservation and animal-friendly environment.
Bioparco Rome's Zoological Garden has over 1300 animals of 200 different species from different parts of the world.
Doria Pamphilj Gallery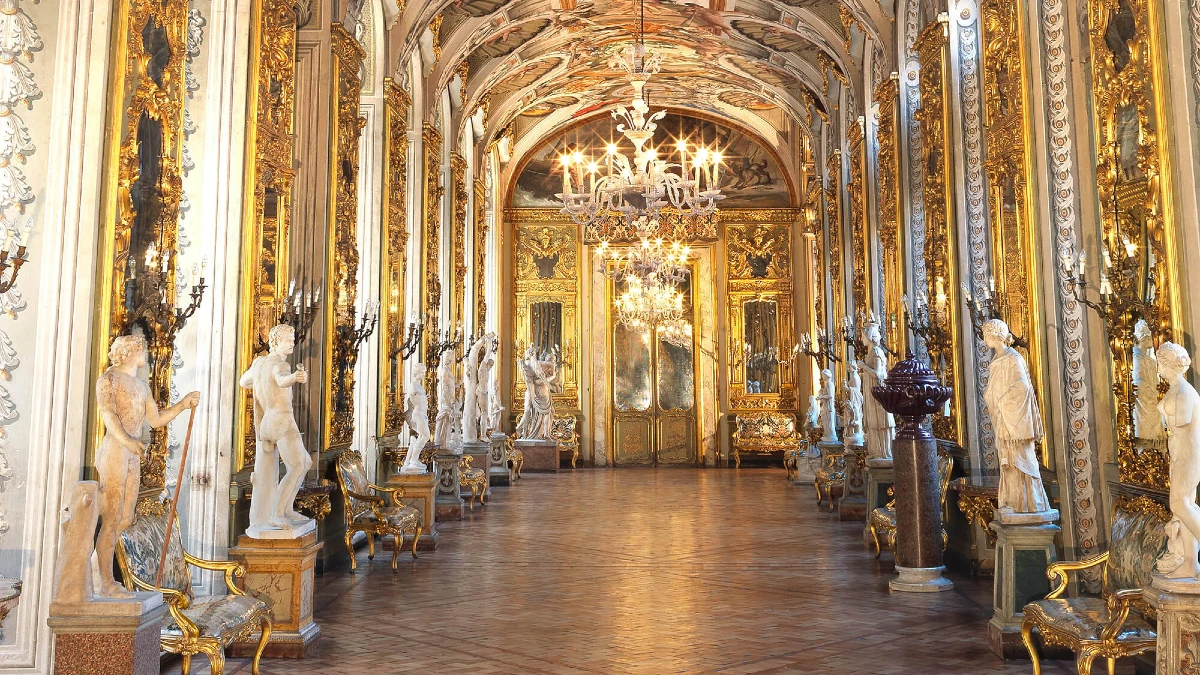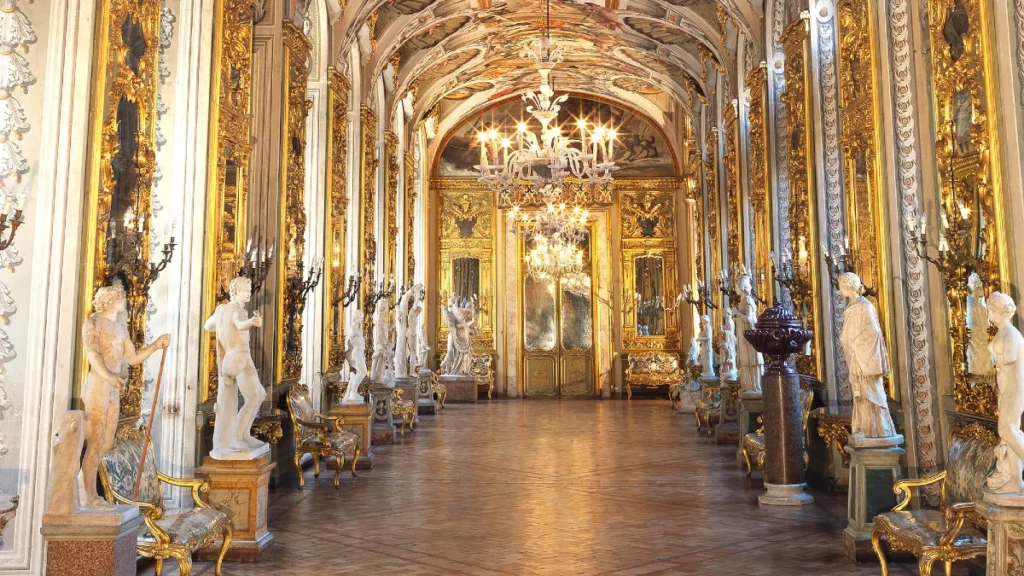 Doria Pamphilj is a renowned art gallery that brings masterworks from Italian artists like Raffaello, Tiziano, and Caravaggio to life.
The museum, initially built for the Pamphilj family, now houses interesting paintings and historical archives to amaze you.
The paintings at Doria Pamphilj Gallery are arranged according to the late 18th-century arrangement, as described in a manuscript of the Doria Pamphilj Historical Archives dated 1767.
Basilica of San Giovanni
The Archbasilica of St. John Lateran, or the Basilica of San Giovanni, is the oldest Catholic cathedral that ranks highest among Rome's four major papal basilicas.
Founded in the early 300s, it is one of the Seven Pilgrim Churches of Rome, holding the unique title of "archbasilica."
Also, it is a historic church possessing the distinction of Pope's cathedral and is a must-visit if you're in Rome.
National Etruscan Museum of Villa Giulia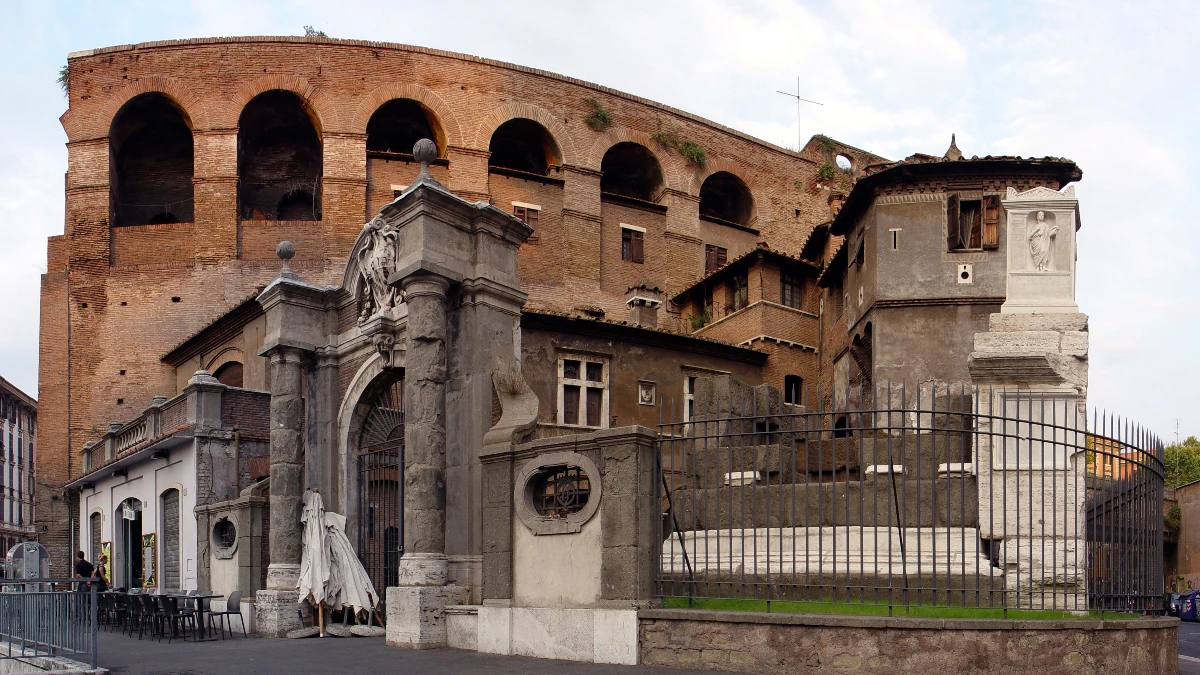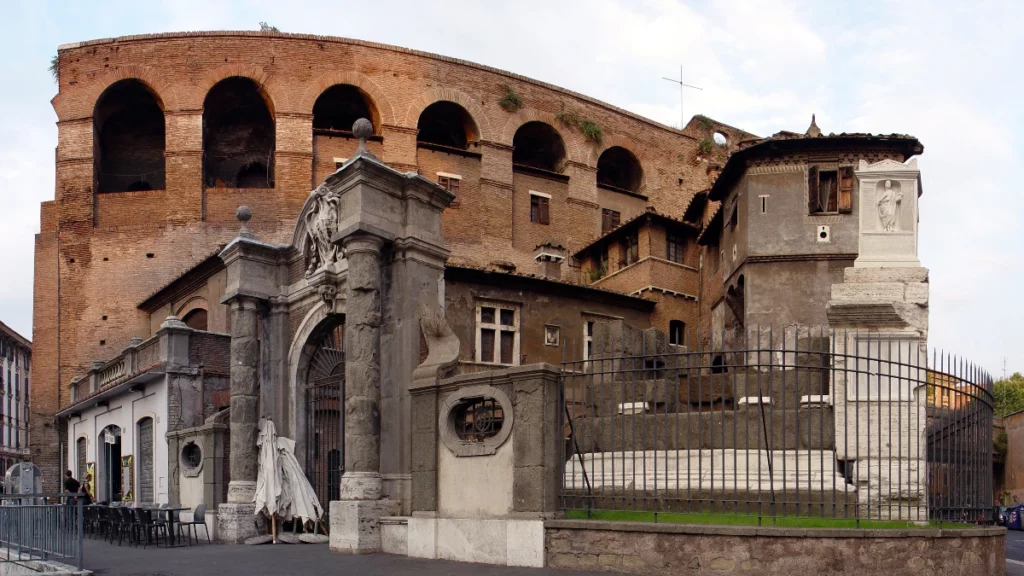 The National Etruscan Museum is located in Rome, Italy, and is a world-renowned institution dedicated to the preservation and display of ancient Etruscan and pre-Roman artifacts.
The museum is housed in the Villa Giulia, built in the 16th century by Pope Julius III.
The museum is a must-see attraction for anyone interested in ancient history and archaeology.
Stadium of Domitian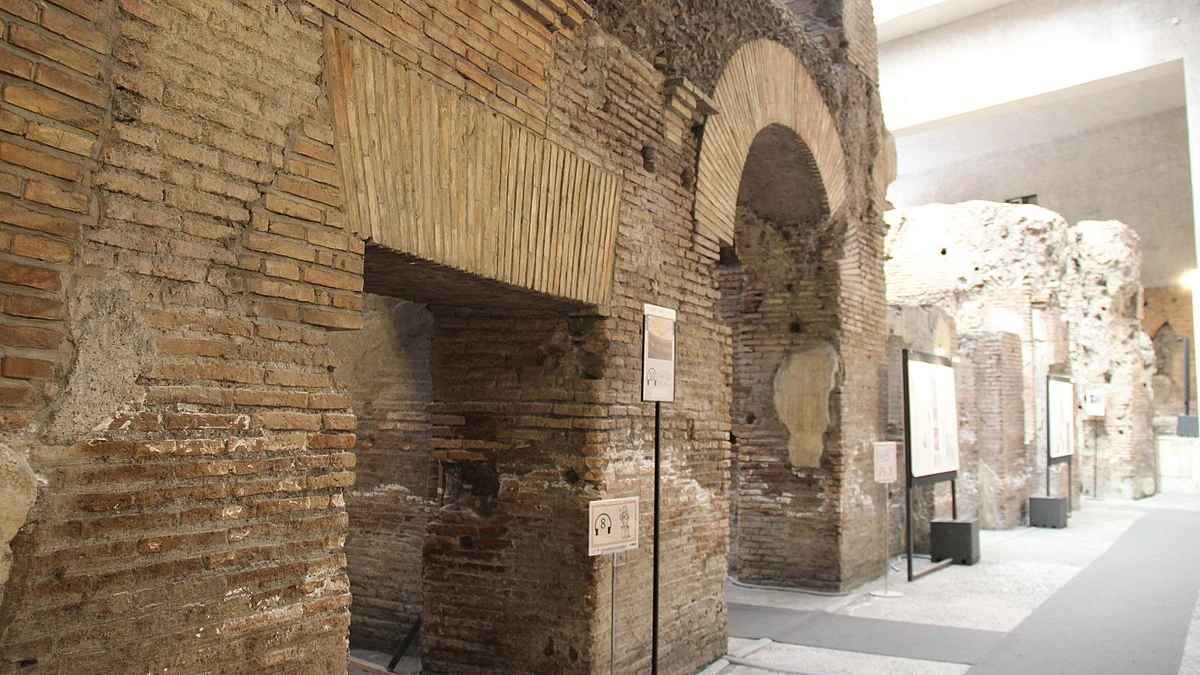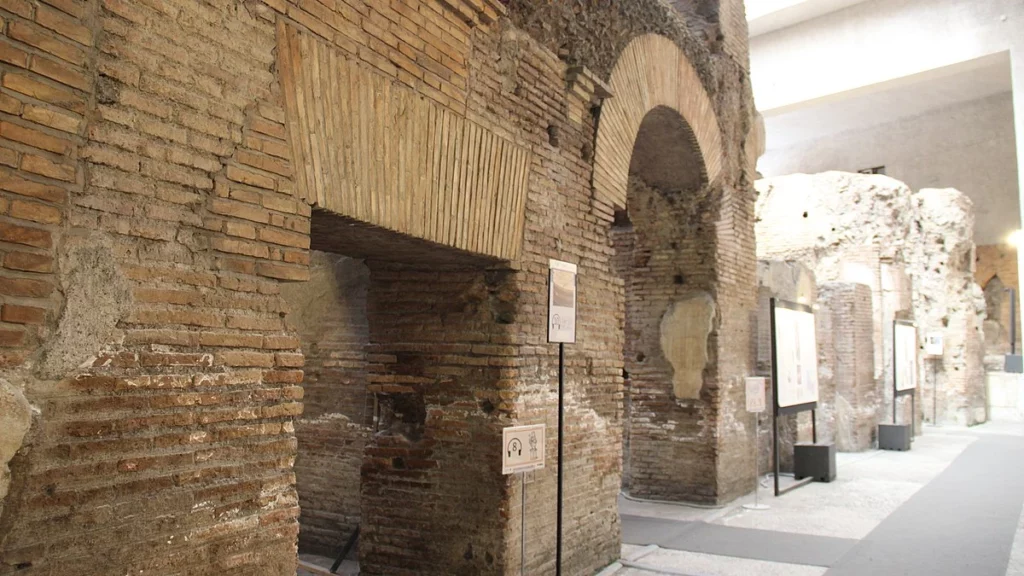 Known as the Circus Agonalis in Roman times, the Stadium of Domitian was built by Emperor Titus Flavius Domitianus to hold athletic events.
The Stadium of Domitian is an example of the many layers of history beneath modern Rome.
Underground tours here usually touch on hidden Roman ruins along with early Christian churches and medieval crypts.
Leonardo da Vinci Exhibition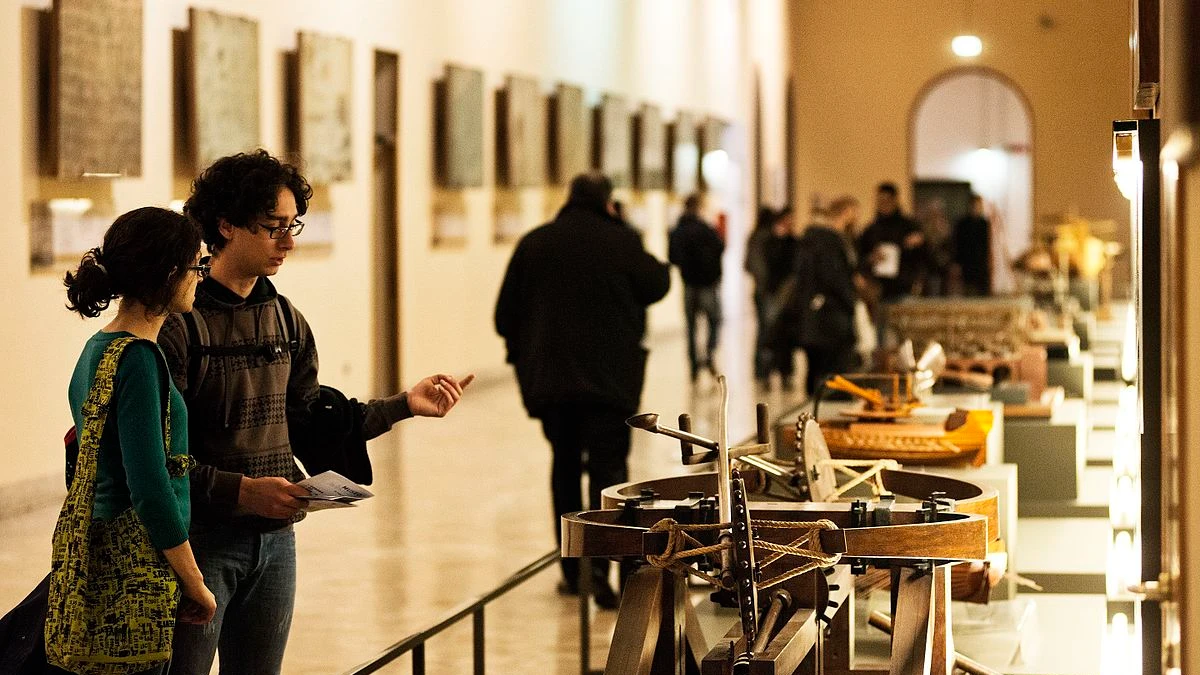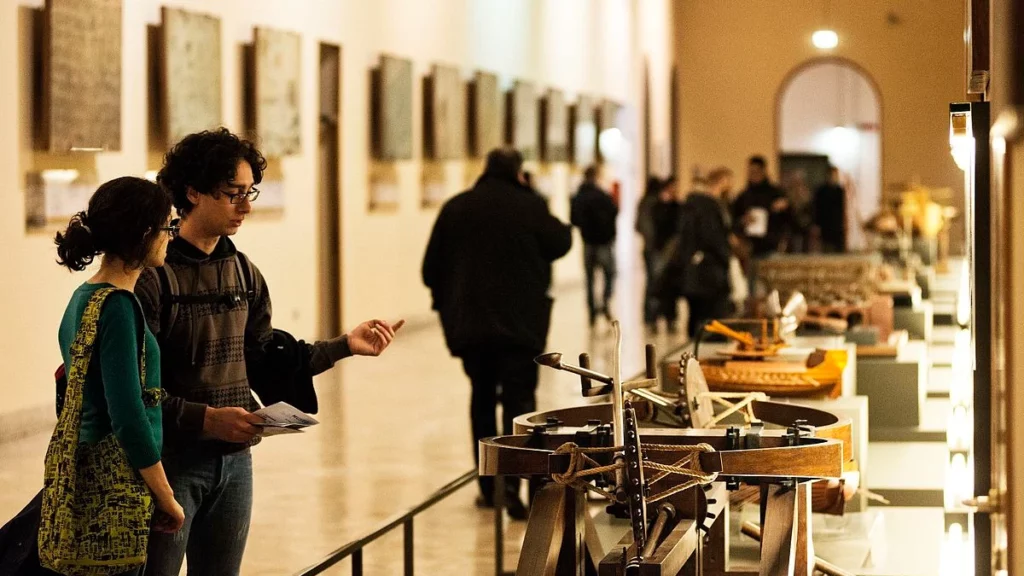 Leonardo Da Vinci was a painter, carver, architect, engineer, mathematician, anatomist, musician, and inventor, possibly the most well-known.
An exhibition honoring Leonardo Da Vinci's global brilliance is on display in Rome.
At the Leonardo da Vinci Exhibition in Rome, visitors get a unique experience that immerses their senses in history, art, and culture.
The simple machines in the Leonardo Da Vinci Museum in Rome were created using Da Vinci's protocols.
These machines, not simply "models," are made of wood, using advanced technology and specialized human abilities.
La Traviata Opera
La Traviata Opera is a three-act opera composed by the Italian composer Giuseppe Verdi libretto.
The opera was first premiered on 6th March 1853 at La Fenice opera house in Venice.
La Traviata means "the fallen woman" and refers to the main character, Violetta, a courtesan whose tragic love story is depicted by three breathtaking acts.
Palazzo Cipolla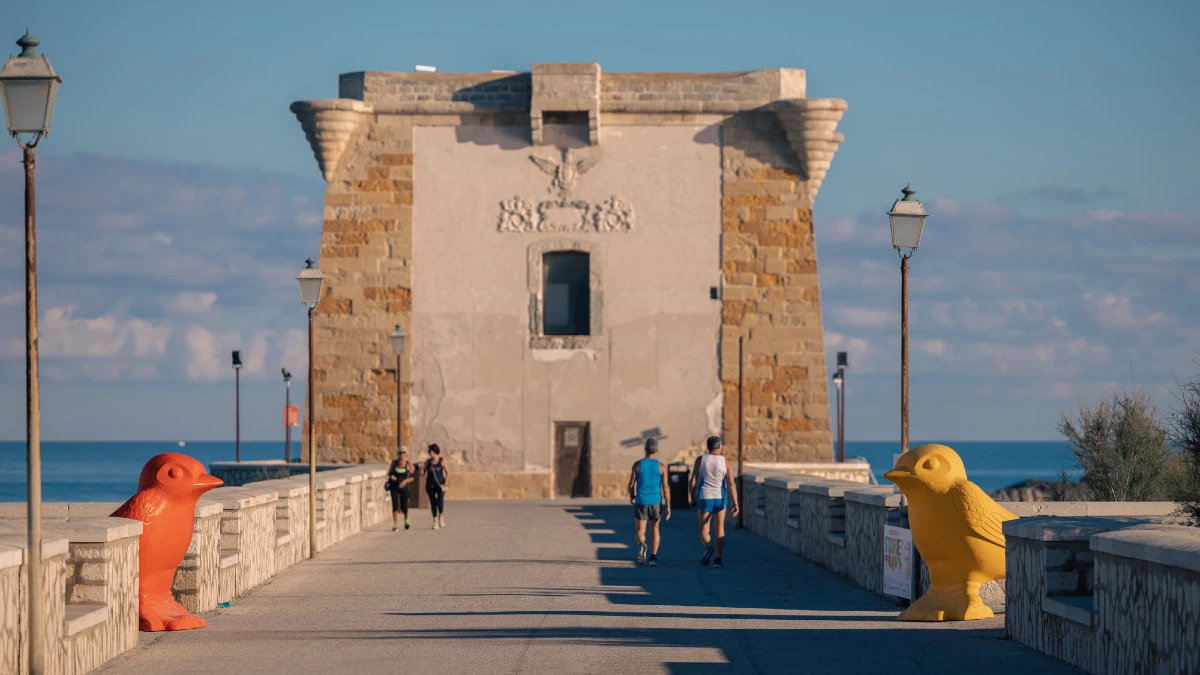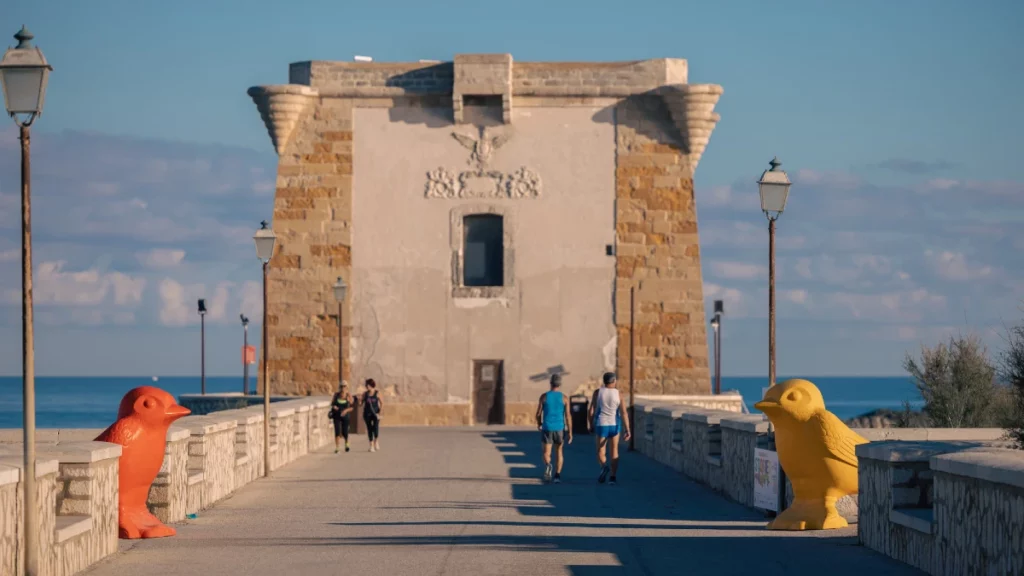 Palazzo Cipolla is an art museum hosting exhibitions dedicated to the French Fauvist painter Raoul Dufy (1877-1953), considered 'The Painter of Joy.'
The architectural styles of 15th-century Florence and 16th-century Rome inspire the exhibition rooms of Palazzo Cipolla Rome.
The Palazzo Cipolla Art Museum is named after the architect Antonio Cipolla.
The travel specialists at TheBetterVacation.com use only high-quality sources while researching & writing their articles. We make every attempt to keep our content current, reliable and trustworthy.
Things to do in other cities