Casa Amatller in Barcelona was once home to the famous chocolatier Antoni Amatller Costa.
Get a glimpse into the life of Antoni Amatller and how he lived in his magnificent home.
Explore some amazing creations by architect Cadafalch and look for the dragons, knights, and other mythological creatures carved into the facade to represent the family's hobbies.
It is an architectural marvel and follows the Gothic and modernist styles.
This article shares everything you need to know before booking tickets for House Amatller in Barcelona.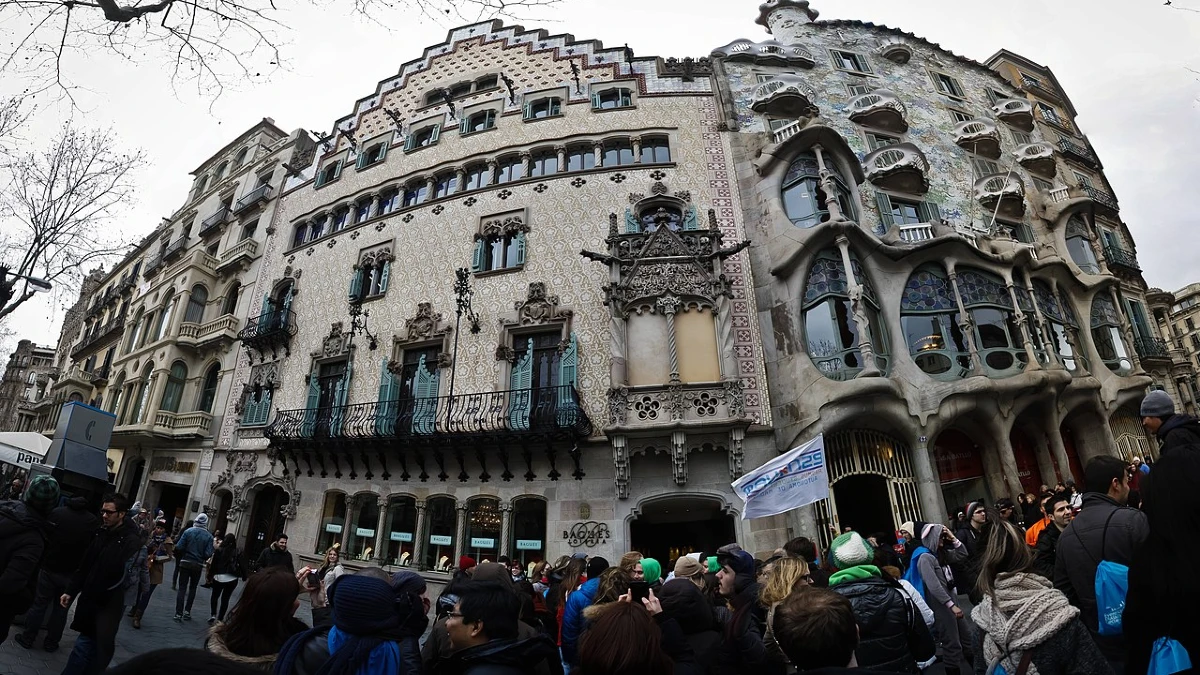 What to expect at Casa Amatller
House Amatller is a beautiful building between Casa Batlló and Casa Lleó Morera.
They together form the Apple of Discord (Illa de la Discordia).
The facade in the Casa Amatller is a must-see and is located on the central patio, and is decorated with motifs inspired by Catalan culture.
It has a massive staircase leading to the first level, where you can explore the rooms and other parts of the house.
The house is entirely inspired by Antoni's interests, namely photography, chocolate, and antique glassware.
The La Casa Amatller in Barcelona also has a cafeteria located on the ground floor of the building.
The café offers a wide variety of fresh and healthful foods, and on its enclosed patio, you can have a cup of chocolate made using the original recipe from more than a century ago.
If you're interested, you can also buy a wide variety of candies and chocolates from the Shop in Casa Amatller.
The shop is next to the cafeteria; you can buy Casa Amatller-related items.
Where to buy Casa Amatller tickets
You can buy Barcelona's Casa Amatller tickets online.
It is preferable to buy tickets online because you get them at a lower price and avoid long queues at the ticket counter.
Tickets for this museum get sold out quickly.
When you purchase online tickets, you can keep last-minute disappointment away.
Online tickets allow you to book your timeslot and plan your trip on your terms.
How online ticket works
Select your preferred date and the number of tickets on the booking page, and buy the tickets right away.
Once your tickets are booked, you'll receive the tickets in your registered email.
Show your smartphone ticket at the entrance and enter Barcelona's Casa Amatller.
Cost of Casa Amatller tickets
The Casa Amatller tickets + Audio Guide costs €17 for all visitors above the age of 13.
Kids between the age of 7 to 12 years enjoy a discount of €8 and can get the ticket for €9.
The Guided tour of Casa Amatller ticket is priced at €20 for guests aged 7 years and above.
Infants up to the age of 7 years can enjoy both tours for free.
Casa Amatller tickets with audio guide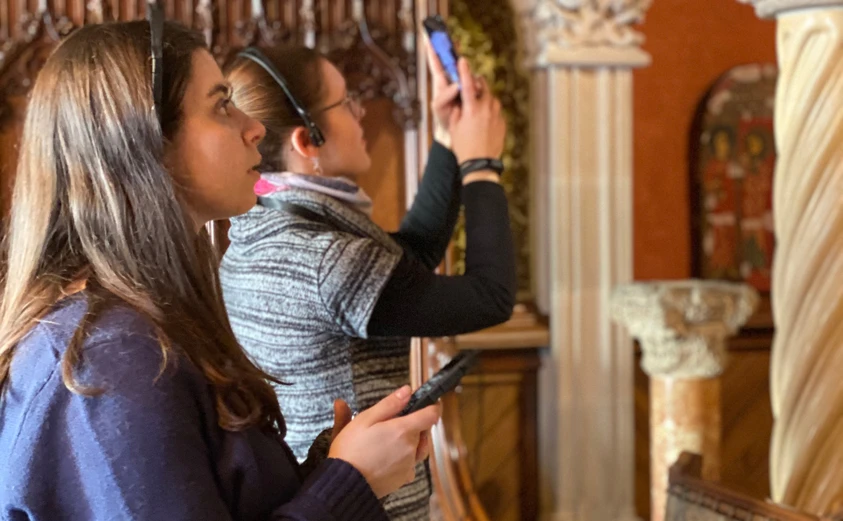 Get ready to walk around Casa Museo Amatller with an audio guide and see the original furniture the chocolatier Antoni Amatller Costa and his family used.
Admire the majestic bedroom doors with sculptural allegories, dressing rooms, bathrooms, dining room, music room, and scullery.
The self-guided tour is available in 4 languages, i.e., Catalan, English, French, or Spanish.
Choose the language you're comfortable in and explore this modernist-style architecture.
Ticket Price
Adult Ticket (13+ years): €17
Child Ticket (7 to 12 years): €9
Guided tour of Casa Amatller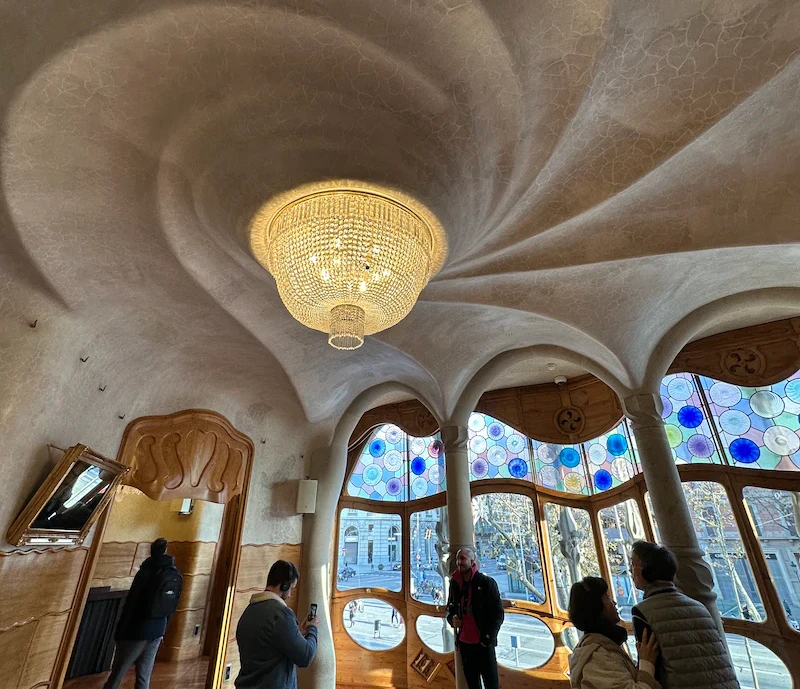 Get ready for an exciting one-hour guided tour of Casa Amatller and explore the home of the famous chocolatier Antoni Amantller.
You will be accompanied by a live tour guide in 3 languages (Catalan, English, or Spanish).
At the end of the tour, taste the amazing world-famous Amatller chocolate and bring home a box for your loved ones.
Selfie sticks, high heels, backpacks, and flash photography are prohibited on this tour.
From June to September, you can visit Antoni Amatller's photography studio and purchase a glass of wine.
Ticket Price
Adult Ticket (7+ years): €20
Child Ticket (up to 6 years): Free
Casa Batlló + Casa Amatller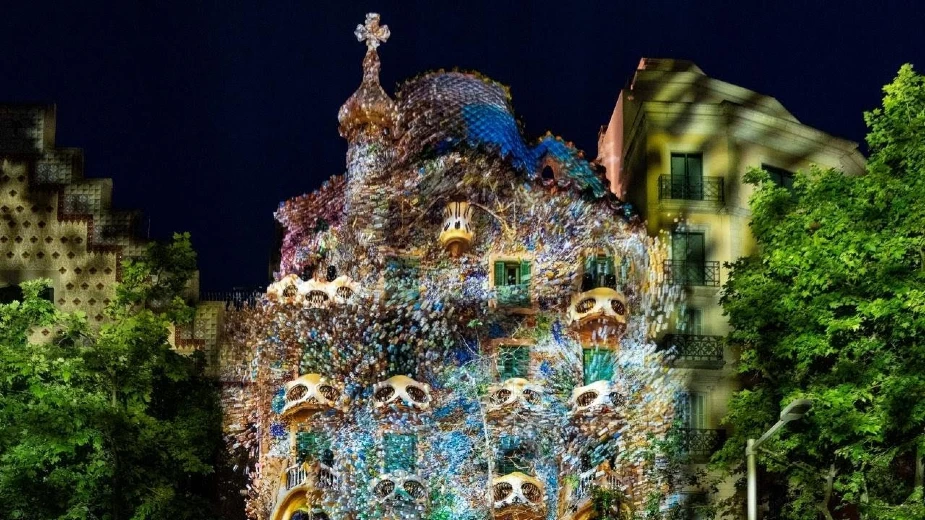 Casa Batlló and Casa Amatller are just a minute walk away, and you can visit both the attractions on the same day one after the other.
Buy Casa Batlló + Casa Amatller combo ticket that offers a discount of up to 5%.
With this ticket, see Gaudí's spectacular creations like Dome and Cube with a special smart guide.
The crew will offer a virtual reality tablet as the tour has a 45-minute augmented-reality guide.
Also, get access to the Casa Museo Amatller.
Ticket Cost: €57 per person
Save money & time! Buy The Barcelona Pass and see Barcelona's top local landmarks and attractions. Explore the spectacular Sagrada Familia, Park Güell, and Plaça de Catalunya, and enjoy the city tour from the top deck of the hop-on, hop-off bus.
How to reach Casa Amatller
Casa Amatller Barcelona is located on the famous Paseo de Gracia Avenue.
Address: Passeig de Gràcia, 41, 08007 Barcelona. Get Directions
You can reach the museum by public transport or by booking a cab!
By Subway
Take the L6 or L7 subway and get off at Provença.
From there, it is a 10-minute walk.
By Bus
If you're taking the bus, get on 7, 67, N5, N9, or V15, and get off at Balmes – València.
From there, it is an 8-minute walk.
By Car
You can rent a cab or come by your car to reach La Casa Amatller.
Put on maps and get started for the ride.
If you're planning on bringing your car, there are multiple parking spots near La Casa Amatller.
Click here to find the spot for you!
Casa Amatller timings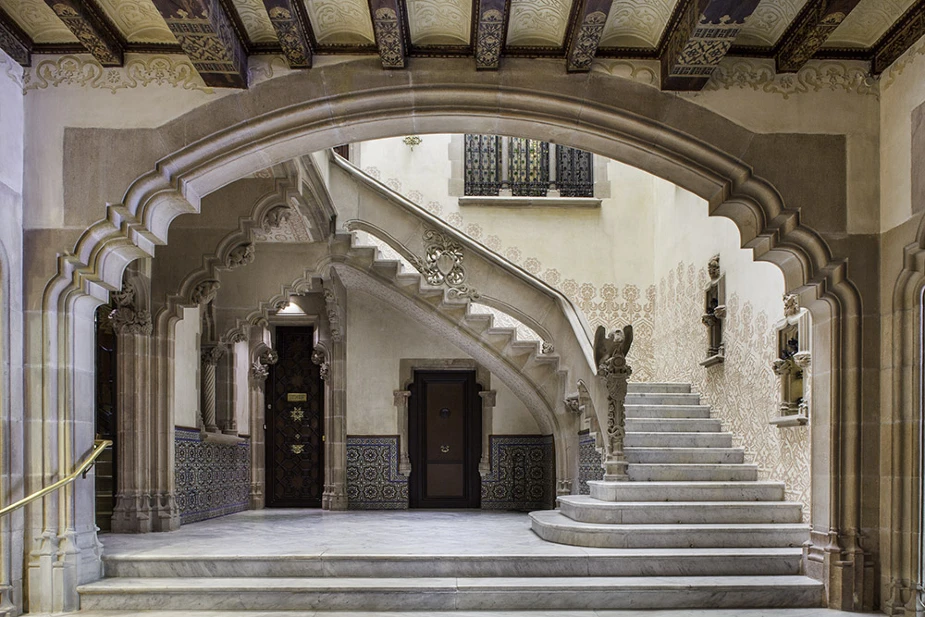 Casa Amatller Barcelona is open every day of the year except on Christmas.
The museum runs from 10 am to 6 pm from Monday to Sunday.
How long does Casa Amatller take
You can complete the Casa Amatller tour within an hour.
However, you can take as long as you want to explore the museum.
Take your time to look at the beautiful facade of the Casa Amatller, home of Antoni Amatller Costa.
Best time to visit Casa Amatller
The best time to visit Casa Museo Amatller is as soon as it opens at 10 am.
Morning time is best for visiting as you can avoid huge crowds and explore the museum at your own pace.
Know before you go
Here are some things you need to remember before booking your trip!
Backpacks, umbrellas, sticks, etc., are prohibited inside Barcelona's Casa Amatller.
If you enter with these items, you will be given the option to leave them in the ground-floor cloakroom.
You can take pictures for personal use and as a memento of your trip.
Tripods are not permitted inside the premises.
Photos taken during the visit, under any circumstances, should not be used for commercial or advertising purposes.
Popular attractions in Barcelona