A visit to Naples wouldn't be complete without setting foot in Pompeii to marvel at the awe-inspiring Roman ruins.
It's recommended to set aside at least half a day to immerse yourself in the archaeological wonders of the site thoroughly.
The journey from Naples to Pompeii offers various modes of transport, including the train, bus, or car, each providing a unique experience.
Your specific needs and your accommodation location may influence your choice of mode of transport.
With this array of transportation choices, embarking on a day trip from Naples to Pompeii becomes convenient and effortless.
In addition to Pompeii, there are several other nearby attractions, including Herculaneum, Mount Vesuvius, and the Amalfi Coast, which can all be easily reached from Naples.
In this article, we share how you can get from Naples to Pompeii in four easy ways.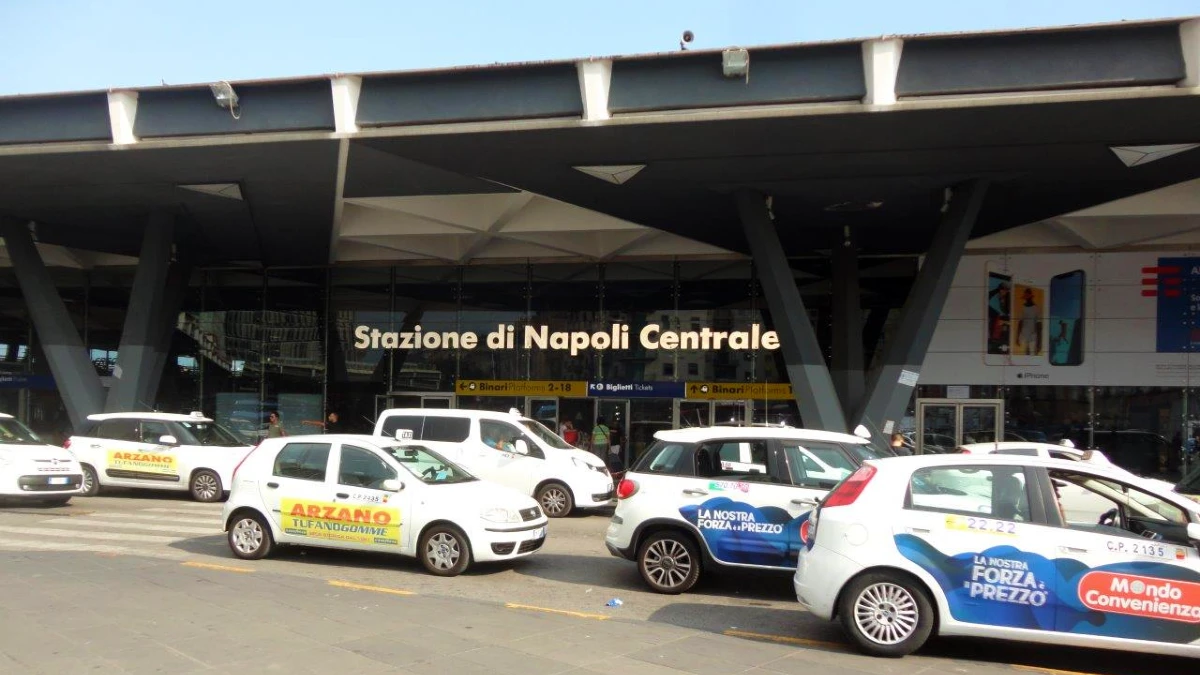 Pompeii from Naples – how long does it take
Naples and Pompeii are frequently visited together, and the distance between the two cities is approximately 24 kilometers (15 miles).
If your base is in Naples, you will need at least half a day to visit Pompeii.
From Downtown Naples, your travel time to Pompeii will be one hour.
After spending at least two hours exploring the ruins, you will need another hour to return to Naples. Read about the highlights of Pompeii
Since the Pompeii ruins are massive, if you want to see all the top sights, you will need at least four hours.
Find out everything about tickets for Pompeii ruins before planning your visit. Some tourists prefer to visit both Pompeii and Herculaneum on the same day.
---
---
Why a tour from Naples to Pompeii is best option
A group tour from Naples to Pompeii could be an excellent option for several reasons:
Guided Tours: Professional tour operators can offer valuable insight and information about the history and significance of Pompeii that you may not get from a self-guided tour. They can also answer any questions you may have, and some tours even provide headsets so you can hear your guide clearly in busy surroundings. Everything about guided tours of Pompeii
Ease and Convenience: Tours often handle the logistics, including transportation, tickets, and sometimes even meals. This allows you to focus on the experience rather than worrying about the planning details.
Additional Destinations: Many tours also offer side trips to nearby attractions, such as Sorrento, the Amalfi Coast, or the island of Capri. This can make your trip even more memorable.
Avoid Crowds: Some tours offer early access or after-hours access to Pompeii, allowing you to explore the site without the large crowds that can gather during peak times.
Cost: While a tour might initially seem more expensive, once you factor in the costs of transportation, tickets, and time, it might end up being more cost-effective.
Planning to visit Pompeii from the Italian capital? Check out how to go from Rome to Pompeii. We highly recommend a day trip from Rome to Pompeii.
Recommended Reading: Sorrento to Pompeii
Best tours from Naples to Pompeii
More than 2 million tourists travel from Naples to Pompeii every year to see the ruins left by the volcanic eruption, and most of them opt for a coach tour.
As a result, thousands of bus tours start from Naples every day.
Some go only to Pompeii, while others also include a visit to the Amalfi Coast or Mt Vesuvius.
We share below three of the best tours you can opt for if you are holidaying in Naples and want to visit Pompeii ruins.
From Naples: Pompeii + Mount Vesuvius Day Tour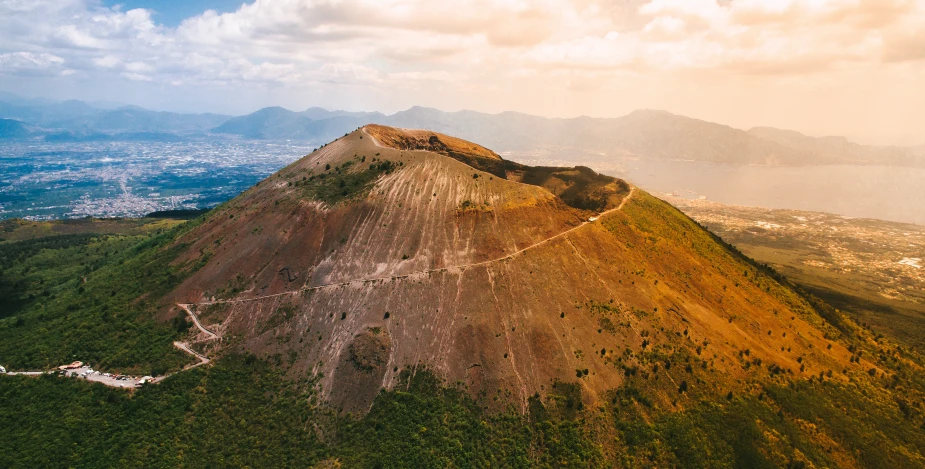 With the help of a knowledgeable guide who is fluent in English, French, Spanish, and Italian, tourists can explore the Roman city of Pompeii and its ruins, travel to Mount Vesuvius, climb to the top of it, and take in the view of the Bay of Naples by booking this excursion.
By bus or minivan, you may also travel to the Greek Theater, the Forum, Lupanare (the remains of a brothel), and thermal springs.
Visitors can view plaster replicas of the deceased consumed by volcanic ash and lapilli and listen to the heartbreaking tales of the tragic day Pompeii was destroyed when the Vesuvius volcano erupted.
Ticket Prices
Adult ticket (18+ years): €100
Child ticket (4 to 17 years): €84
Infant ticket (up to 3 years): €10
From Naples: Pompeii Tour Led by an Archaeologist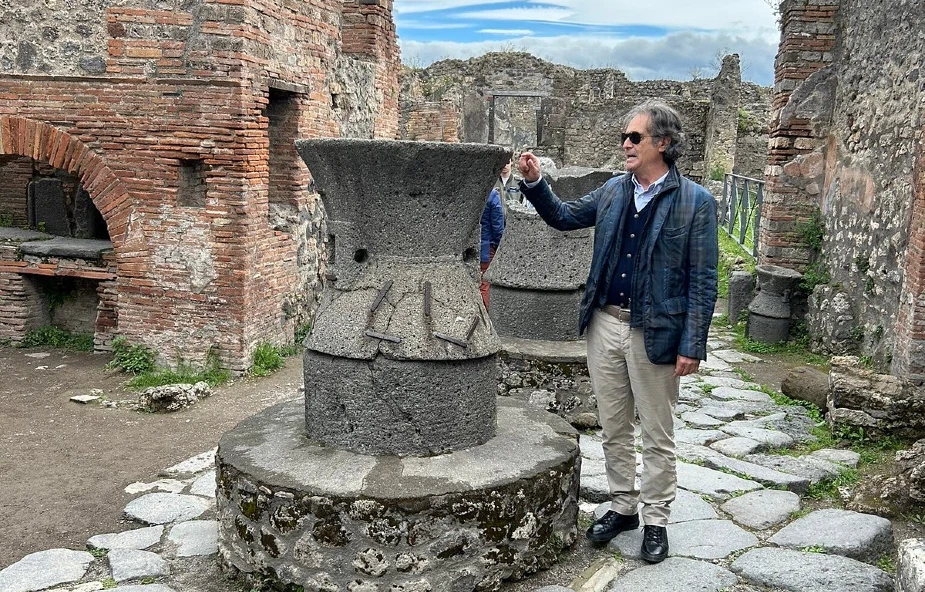 In two hours, with a small group and a qualified multilingual archaeologist, visitors can wander the streets of the ancient city, learn about its history, and discover various facets of Pompeii to grasp the artwork and architecture of that age properly.
You can go to the UNESCO-designated world heritage site, admire the artwork, frescoes, and mosaics that have been preserved, and learn about the tragic night when the Vesuvius volcano reduced the city to ashes.
From there, you can travel to the impressive Amphitheater and Orto dei Fuggiaschi or the Garden of the Fugitives.
Together with these places, you may visit the basilica, temples, bakeries, thermal baths, Lupanare di Pompei, the House of Vetti, the cathedral church of Our Lady of the Holy Rosary, and the forum, which is the city's center and from which you can see all of Pompeii.
Ticket Prices
Adult ticket (18+ years): €52
Youth ticket (12 to 17 years): €33
Child ticket (4 to 11 years): €14
Infant ticket (up to 3 years): Free Entry
From Naples: Pompeii and Mount Vesuvius with Pizza or Wine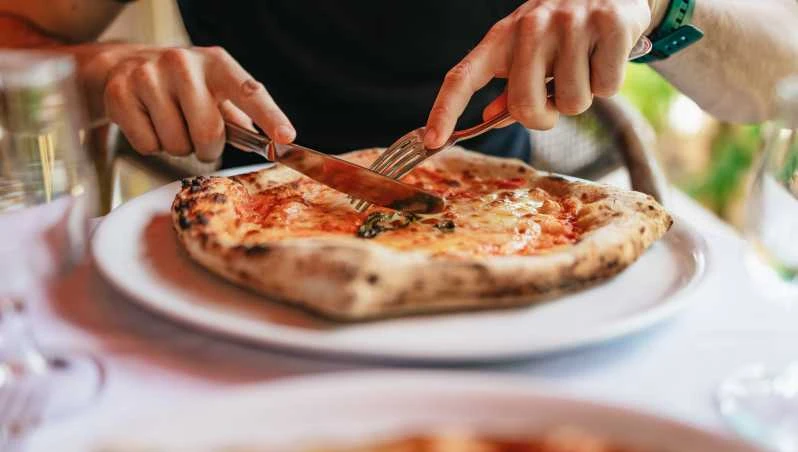 Visitors can visit Pompeii to learn about the life of the people who lived there about 2000 years ago, ascend Mount Vesuvius to see the stunning Italian geography, and then partake in a pizza lunch or a wine tasting.
While driving through the lovely pine forests and taking in the expansive views of the Bay of Naples, you can also visit the Stabian Baths, the House of Faun, a brothel, and the House of the Tragic Poet.
On this seven-hour-long trip from Naples, tourists can learn about the catastrophic volcano eruption in English, Italian, French, or Spanish, depending on their preferred language.
Ticket Prices
Adult ticket (13+ years): €113
Child ticket (5 to 12 years): €69
Infant ticket (up to 4 years): Free Entry
Recommended Reading
# Pompeii entrances
# Pompeii facts
# Graffiti in Pompeii
Train from Naples to Pompeii
The easiest and most convenient way to get from Naples to Pompeii is by train.
There are three different trains that you can take to get to Pompeii – EAV Circumvesuviana, Campania Express, and the regional/metropolitan Trenitalia trains.
EAV Circumvesuviana train is a slow regional train but is popular because of its high frequency.
Campania Express is a more touristy version of the Circumvesuviana train, while the Trenitalia trains require a change at Torre Annunziata.
Circumvesuviana line from Naples to Pompeii takes about 30-40 minutes.
Trains run throughout the day, and you can check the schedule and purchase tickets online or at the station.
Due to the short distance, multiple trains run between Naples and Pompeii.
The last return train to Naples from Pompeii is at 10.21 pm. If you miss it, you may have to opt for a car to get back to Naples or spend the night in Pompeii.
---
---
Bus from Naples to Pompeii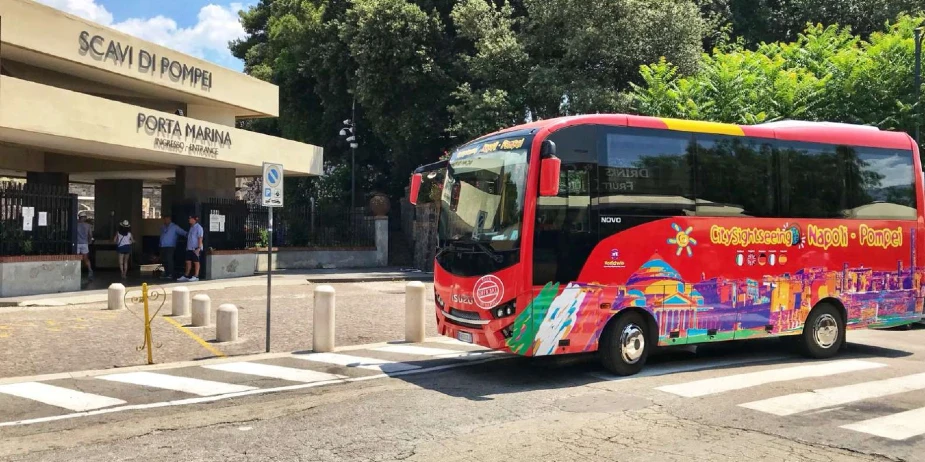 If you prefer to take a bus from Naples to Pompeii, you have three options – SITA bus, Flixbus, and the shuttle bus.
SITA buses are the cheapest way to get to Pompeii, and their frequency is also high.
Flixbus and shuttle buses are more comfortable than SITA buses and more expensive.
SITA buses are available every hour, and you can board SITA bus line 5001 Napoli – Nocera – Salerno from Naples SITA bus station and get off at Pompeii Scavi bus stop.
The journey to Pompeii takes about 35 minutes and costs $2 – $3 one way.
Flixbus leaves from Napoli Metropark Centrale at 10.45 am and arrives in Pompeii at 11.20 am.
You can board the 6 pm bus for your return, arriving in Naples at 6.35 pm.
For the best bus experience, opt for the shuttle bus from Naples to Pompeii.
There are two buses daily – starting from Naples at 9.20 am and 11.05 am.
Car from Naples to Pompeii
The quickest and most convenient way to get from Naples to Pompeii is by car, whether personal or rented.
The trip takes about 30 minutes on the A3 Naples – Salerno motorway, which exits at Pompeii Ovest.
There are numerous locations to park your cars.
Avis, Pepecar.com, and Europcar can get you the best available deals. The rental cars only cost around €28, which is why some tourists prefer to drive.
Private tour from Naples to Pompeii
If you can afford it, we highly recommend a private tour from Naples to Pompeii, which is led by a live tour guide who knows English, Italian, and Spanish.
Visitors will be escorted from their hotels or the port of Naples and driven to the destination.
You visit all the historic sites like the archaeological sites, the shrine of Pompeii, the Roman forum, and the amphitheater and learn a lot about the city's history in 4 hours.
Private excursions start at €550 per person, which is pricey, but the tour provides tourists worldwide with the ideal once-in-a-lifetime experience.
Tourist attractions in Rome