Doria Pamphilj is a renowned art gallery that brings masterworks from Italian artists like Raffaello, Tiziano, and Caravaggio to life.
The museum, initially built for the Pamphilj family, now houses interesting paintings and historical archives to amaze you.
The paintings at Doria Pamphilj Gallery are arranged according to the late 18th-century arrangement, as described in a manuscript of the Doria Pamphilj Historical Archives dated 1767.
The gallery is a must-visit if you are on a Rome trip.
This article shares everything you need to know before buying tickets for Doria Pamphilj Gallery in Rome.
What to expect at Doria Pamphilj Gallery?
Discover one of Rome's grandest art collections with a visit to the spectacular Doria Pamphilj Gallery.
Once the domain of rich aristocrats, the unassuming facade of the building gives way to revealing an astonishing opulent interior.
Wander around the palatial Doria Pamphilj Gallery, and get some photographs to bring out the royal element in you.
Floor-to-ceiling paintings adorn the walls, and masters such as Raphael, Tintoretto, Titian, Caravaggio, and Velázquez are just some of the artists represented in this collection.
See the Portrait of Innocent X, widely considered one of the finest portraits ever created.
Grab a ticket and explore this hidden cultural gem.
Where to buy Doria Pamphilj Gallery tickets
There are two modes of tickets for Doria Pamphilj Gallery in Rome – online or offline at the attraction.
If you land up at the venue to buy tickets, you'll have to line up at the ticket counter. During peak times, these lines can get long, and you will end up wasting your time.
Online tickets for the Doria Pamphilj can be cheaper than the tickets sold at the venue.
When you book online and in advance, you also get your preferred time of visit.
Online tickets also help you avoid last-minute disappointments when tickets get sold out.
How online ticket works
On the booking page, select your preferred date and the number of tickets, and buy the tickets right away.
After the purchase, you will receive the tickets in your email.
You don't need to take any printouts.
All you have to do is show the ticket on your smartphone on the day of your visit and walk into the Doria Pamphilj Palace Gallery.
---
---
Cost of Doria Pamphilj Gallery tickets
The Doria Pamphilj Gallery tickets are priced at €22 for all visitors aged 12 years and above.
Children up to the age of 12 years can enter the gallery for free, but they must be accompanied by an adult.
Doria Pamphilj Gallery tickets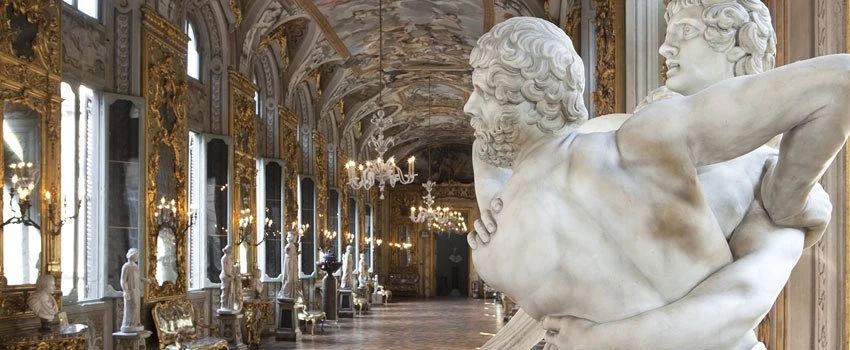 With this ticket, you can explore the beautiful art collection at Galleria Doria Pamphilj.
It also provides a city app audio guide downloadable on your smartphone with more than 170 points of interest.
The ticket does not provide access to the Private Rooms of the Palace.
Ticket Prices
Adult ticket (12+ years): €22
Child ticket (up to 12 years): Free Entry
Trevi Underground + The Doria Pamphilj Gallery
Trevi Fountain is just 450 meters from Doria Pamphilj Gallery, and you can walk the distance in around 6 minutes.
So why not visit both attractions on the same day and amplify your experience?
Buy this combo ticket and taste the roman culture by taking an exciting tour of the Galleria Doria Pamphilj and Trevi Fountain.
You get a discount of up to 10% on purchasing this ticket.
Ticket prices
Adult ticket (18+ years): €31
Child ticket (6 to 17 years): €8
Child ticket (up to 5 years): Free Entry
You can buy Roma pass. With this pass, you'll definitely feel like a sly insider. It gives you full access to Rome's public transport system, free entry to one or two of Rome's key attractions (depending on which option you pick), and discounts for further museum visits.
How to reach Doria Pamphilj Gallery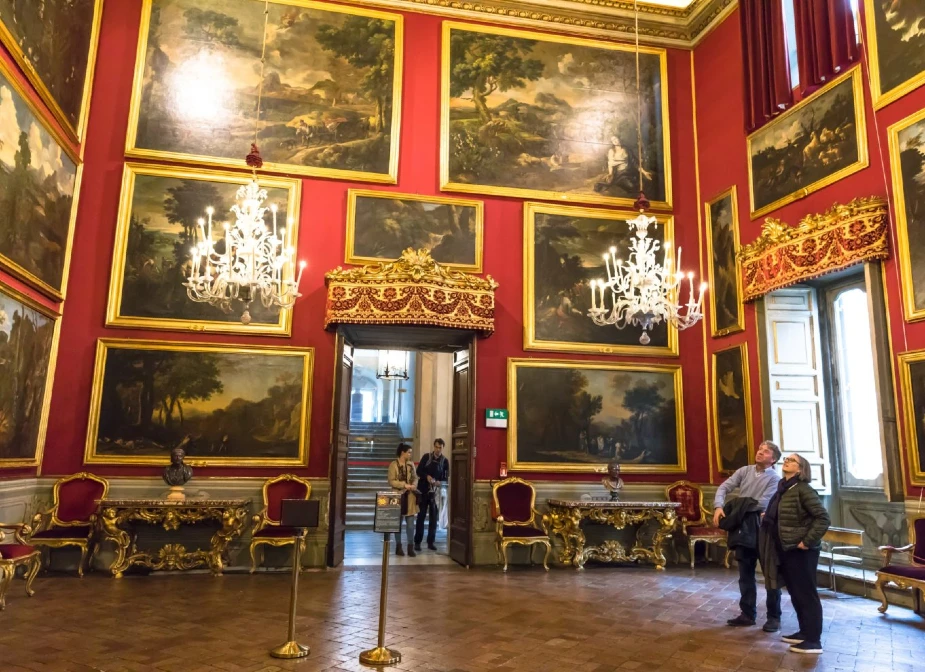 The Doria Pamphilj Gallery is housed in the Palazzo Doria Pamphilj (Doria Pamphilj Palace) between Via del Corso and Via della Gatta.
Address: Via della Pilotta, 17, 00187 Roma RM, Italy. Get Directions
The most convenient way to reach Doria Pamphilj Gallery is by subway, bus, or car.
By Bus
Plebiscito is the nearest bus stop to Doria Pamphilj Gallery, only 3 minute walk away.
By Subway
Barberini is the nearest subway station, only a 14 minutes walk.
By Car
If you are traveling by car, turn on your google maps and get started!
Car Parking
Parcheggi a pagamento is the nearest car parking to Doria Pamphilj Gallery, only 5 minutes walk away.
Doria Pamphilj Gallery timings
Doria Pamphilj Palace Gallery is open every day of the week.
From Monday to Thursday, the attraction is open from 9.30 am to 5.30 pm, while from Friday to Sunday, it runs through 9.30 am to 6 pm.
---
---
How long does Doria Pamphilj Gallery take
It usually takes one hour and ten minutes for the visitors to take the complete tour of the Doria Pamphilj Gallery.
However, if you visit their bookshop or cafe, you can expect to stay longer.
Best time to visit Doria Pamphilj Gallery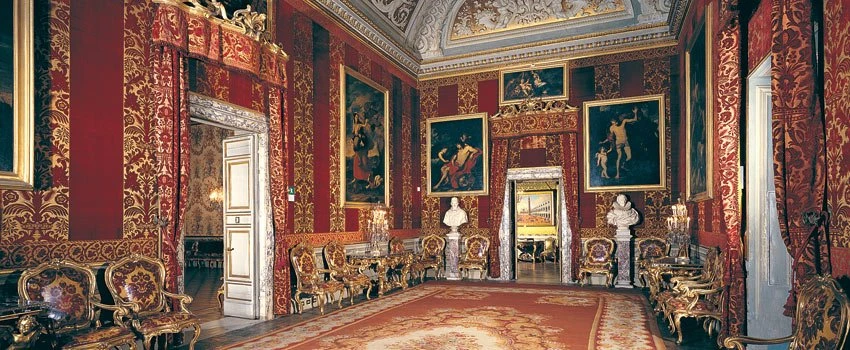 The best time to visit Doria Pamphilj Gallery is early in the morning when it opens at 9:30 am.
At that time, it will be quite empty as not many people come early in the morning, giving you ample time to explore the artifacts more conveniently and peacefully.
Avoid visiting on a Monday, when many museums in Rome are closed.
Still, if you want to visit on Monday, pick either the first or the last time slot when booking tickets online to avoid the rush.
Where to eat
If you are tired after the tour at Doria Pamphilj Gallery in Rome, you can grab a bite and have a cup of coffee at their cafe.
An elegant Bistro, Cafeteria, and Tea Room are located near the staircase leading to the Gallery for visitors.
It can also be accessed directly from Via della Gatta without an entrance ticket.
Caffè Doria offers excellent tea, coffee, cappuccinos, a selection of delicious small pastries and appetizing snacks, and light meals in a beautifully refined location.
Doria Pamphilj Bookshop
The Doria Pamphilj Bookshop, near the ticket office, holds a large selection of merchandise, interesting books, and exhibition catalogs regarding the Doria Pamphilj collections.
The bookshop also offers art and history books and specialized guidebooks about the fascinating and hidden places in Rome.
The Doria Pamphilj Bookshop is open every day of the week, operating from 9 am to 7 pm, and can be accessed from Via del Corso.
Another Bookshop is situated in the Cadmus Room inside the Gallery, where the museum guide, souvenirs, and postcards can be purchased during the visit.
Sources

# Doriapamphilj.it
# Rome.net
# Tripadvisor.com
# Wikipedia.org

The travel specialists at TheBetterVacation.com use only high-quality sources while researching & writing their articles. We make every attempt to keep our content current, reliable and trustworthy.
Tourist attractions in Rome