The Villa d'Este in Tivoli is one of the most remarkable and comprehensive examples of refined Renaissance culture.
It is a true water garden, a unique example of an Italian 16th-century garden, and a UNESCO world heritage site.
The villa, one of the first "Giardini delle meraviglie," is a model and inspiration for creating other European gardens.
This article explains everything you must know before buying tickets for Villa d'Este in Tivoli.
What to expect at Villa d'Este in Tivoli?
Villa d'Este is a must-see if you want to spend a day exploring Tivoli since it is one of Rome's most stunning villas.
The unexpected, whimsical, and lovely surprises are key to Villa d'Este's aesthetic.
This villa will entice you to spend hours exploring its gardens, fish pools, and magnificent statuary.
The enclosure's Hundred Fountains (Cento Fontane in Italian) are an architectural masterpiece.
The garden's superb waterfall and the Fountain of the Organ (Fontana dell'Organo) are worthwhile discovering.
Where to buy Villa d'Este tickets
Tivoli's Villa d'Este tickets are available at the attraction or online.
However, booking online tickets is the best option because it provides several benefits.
– You get a discount on booking tickets online, which means you can save money.
– You don't have to travel to the attraction to buy tickets and sweat yourself standing in long queues.
– You can book your tickets in advance and plan your tour accordingly.
– Sometimes, the tickets get sold out quickly. However, if you purchase tickets online, you can avoid last-minute disappointments.
– You select a date for the tour that works best for you.
How online ticket works
You can reserve your entry to Villa d'Este, Tivoli, by purchasing online tickets.
Select your preferred date and the number of tickets on the booking page and buy them right away.
Tickets will be emailed to your registered email address immediately after payment, so there is no need to print them.
Show your smartphone ticket at the ticket office, you will enter at the first timeslot available.
You will receive the code to activate your PemCards credit which allows you to turn any photo into a real postcard and send it via smartphone to the world.
Cost of Villa d'Este tickets
The Villa d'Este in Tivoli tickets with Pemcard cost €19 for all visitors aged 18 years and above.
Visitors from the EU aged 18 to 25 years with valid ID pay only €7 and save €8.
Children aged up to 17 years get a €15 discount and pay only €4 for entry.
Villa d'Este with Pemcards Postcard tickets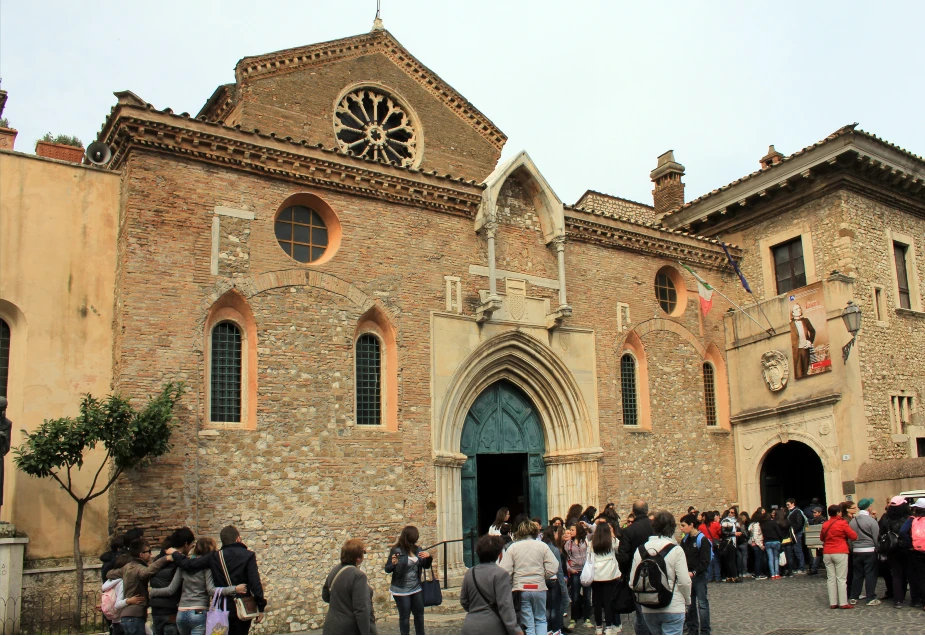 Villa d'Este with Pemcards Postcard tickets will take you inside the villa, where you can admire wall-to-wall frescoes in opulent halls and rooms.
The nicest part of the visit is strolling around the mansion's magnificent grounds, filled with statues and over 500 fountains.
With this ticket, you will also receive a free voucher in the Pemcards app.
You may have a postcard-perfect day out with PemCards.
This one-of-a-kind service enables you to upload your holiday photo to create a personalized postcard that will be mailed to your preferred destination.
Simply download the PemCards app and enter the free code with this ticket.
Ticket Price
Adult Ticket (18+ years): €19
EU Citizen Ticket (18 to 25 years): €7
Child Ticket (up to 17 years): €4
Villae Pass Tivoli with Pemcards Postcard tickets

With this ticket, you can visit a beautiful UNESCO World Heritage Site and admire the huge Roman archaeological site and the magnificent Sanctuary of Hercules Victor.
The ticket is valid for three days, and no audio guide or guided tour is present.
Mensa Ponderaria can be visited on Saturday with an Italian tour guide costing €4 extra.
Ticket price
Adult Ticket (18+ years): €33
EU Citizen Ticket (18 to 25 years): €12
Child Ticket (up to 17 years): €4
Buy Roma Pass and visit one or two of Rome's top attractions with access to public transport. Pick either a 48-hour pass or a 72-hour pass and get direct entry into the famous gems of Rome.
---
---
How to reach Villa d'Este in Tivoli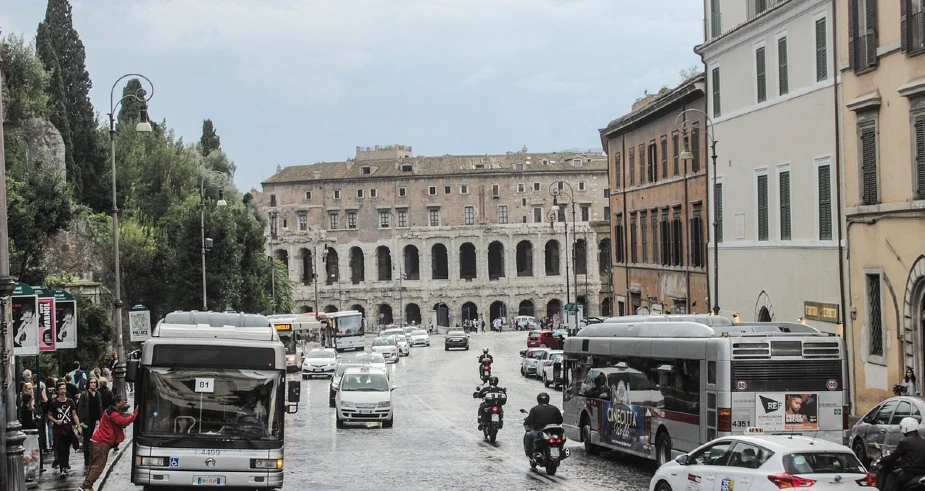 Villa d'Este is near Piazza Garibaldi in the old town center of Tivoli, about 30 km from Rome.
Address: P.za Trento, 5, 00019 Tivoli RM, Italy. Get Directions
You can reach Villa d'Este, Tivoli, via bus or car.
By Bus
Many buses operate daily to Tivoli's Villa d'Este.
If you board any one of them, you can get down at TIVOLI | Piazza Garibaldi (210 meters from Villa d'Este), TIVOLI | Piazzale Nazioni Unite (230 meters), or TIVOLI | Piazza Matteotti (300 meters).
By Car
You can rent a car or take a personal car to Villa d'Este in Tivoli.
Turn on Google Maps to reach your destination.
Car Parking
Many parking spaces are available near Villa d'Este, Tivoli.
Within a radius of 1 km, you can find free and metered parking spaces.
Villa d'Este in Tivoli timings
The Palace and the Gran Viale inside Villa d'Este are open from around 8.30 am to 5 pm every day except Monday, opening at 2 pm.
Also, a minimum of two to three hours are needed to explore the entire Villa d'Este and its gardens.
If you start taking photos for PemCards, you may need more time until you get the perfect picture for the postcard.
Best time to visit Villa d'Este in Tivoli
Tivoli's Villa d'Este is best visited when they open at 8.45 am.
This is also a good way to avoid crowds, particularly during high season, when tour groups typically arrive around mid-morning.
Another wonderful time to visit is in the afternoon when you will enjoy the view and the acceptable temperatures.
Weekdays are the best times to visit because fewer people are there, and you can walk comfortably.
What you'll see inside Villa d'Este
The major highlights of Villa d'Este are:
The Upper Palace
You can enter the villa via a side entrance.
The upper floor served as the private apartments of Cardinal Ippolito.
The most interesting chambers are the Throne Room, the bedroom, the private study, and the church.
The Noble Floor
The guest rooms are on the ground floor.
Each room on this level has a distinctive theme related to nature, mythology, or water.
The Garden and Fountains
The gardens are best known for their amazing fountain system, which includes 398 spouts, 64 waterfalls, 220 basins, and 364 water jets.
The network of canals, cascades and channels linking all fountain systems is a remarkable feat of engineering for the sixteenth century.
---
---
FAQs about Villa d'Este in Tivoli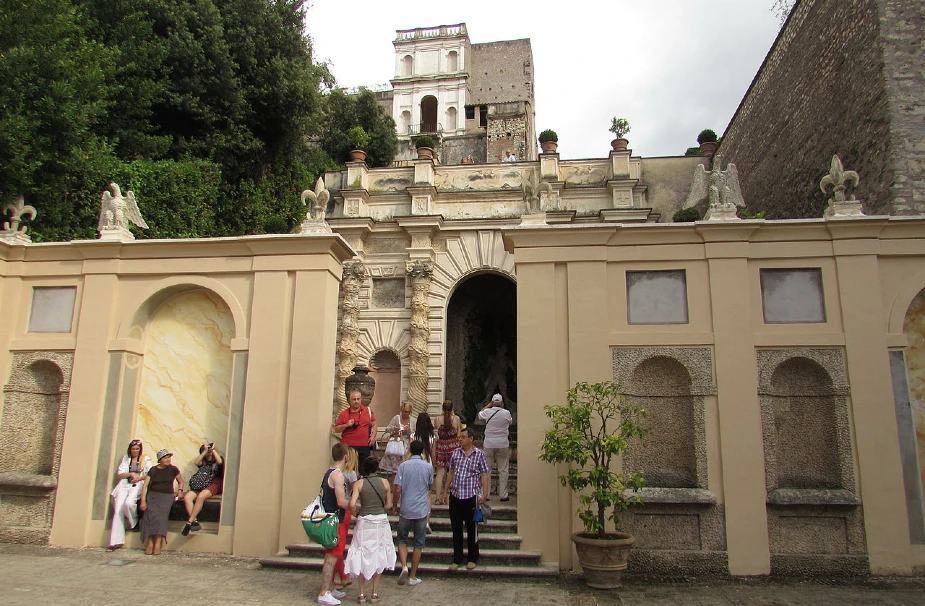 Here are the few questions asked by the visitors before visiting Villa d'Este, Tivoli.
How much does it cost to visit the Villa d'Este?
Entrance fees are €19 for an adult and €7 for an EU citizen. Children under 17 pay €4.
Are there any dining options inside Villa d'Este?
Dining options are available almost everywhere on the premises throughout the day and at night.
What is the dress code at Villa d'Este?
Villa d'Este's dress code is smart casual.
Is the Villa d'Este open all year around?
The Villa opens at 8.45 am all year long. However, on Mondays, it opens at 2 pm.
What makes Villa d'Este important?
The Villa d'Este, one of the first giardini delle meraviglie, served as a model for and had a decisive influence on the development of gardens in Europe.
How long does it take to cover Villa d'Este?
It takes two to three hours to visit the villa fully. There are no restrictions, so you can stay another hour if you wish to take pictures.
Sources

# Tripadvisor.com
# Headout.com
# Coopculture.it

The travel specialists at TheBetterVacation.com use only high-quality sources while researching & writing their articles. We make every attempt to keep our content current, reliable and trustworthy.
Tourist attractions in Rome