The National Etruscan Museum is located in Rome, Italy, and is a world-renowned institution dedicated to the preservation and display of ancient Etruscan and pre-Roman artifacts.
The museum is housed in the Villa Giulia, built in the 16th century by Pope Julius III.
The museum is a must-see attraction for anyone interested in ancient history and archaeology.
This article shares everything you should know before booking National Etruscan Museum of Villa Giulia tickets.
What to expect at National Etruscan Museum of Villa Giulia
At National Etruscan Museum, you can catch a glimpse of a wide range of exhibits showcasing the rich history and culture of the Etruscans.
It has a vast collection of pottery, metalwork, jewelry, sculptures, and other objects created by the Etruscans.
The museum's main highlight is the Etruscan tomb of the Reliefs, which features intricate carvings and frescoes that depict the Etruscans' daily life and religious rituals.
Another popular exhibit, the Etruscan Warrior, is a bronze statue that dates back to the 4th century BC.
The Museo Nazionale Etrusco di Villa Giulia has a section dedicated to Etruscan art, which includes frescoes, mosaics, and sculptures.
You can find a library and a research center where scholars can study the Etruscan civilization more deeply.
The museum also features several interactive displays and educational materials that provide insight into Etruscan daily life, religion, and society.
Where to buy National Etruscan Museum tickets
You can purchase National Etruscan Museum tickets at the attraction or online in advance.
If you land up at the venue to buy tickets, you'll have to line up at the ticket counter. During peak times, these lines can get long, and you will end up wasting your time.
Online tickets for the Villa Giulia Museum are cheaper than those sold at the venue.
Online tickets also help you avoid last-minute disappointments when tickets get sold out.
How online ticket works
Go to the National Etruscan Museum of Villa Giulia booking page, select your preferred date and the number of tickets, and buy the tickets right away.
After the purchase, you will receive the tickets in your email.
You don't need to take any printouts.
Show the ticket on your smartphone on the day of your visit and walk into the museum.
Cost of National Etruscan Museum tickets
The tickets for National Etruscan Museum of Villa Giulia are priced at €17 for all visitors aged 18 years and above.
European Citizens aged 18 to 25 years get a discount of €7 and pay only €10 for entry.
Children up to the age of 17 years can enter the museum for free.
---
---
Tickets for National Etruscan Museum of Villa Giulia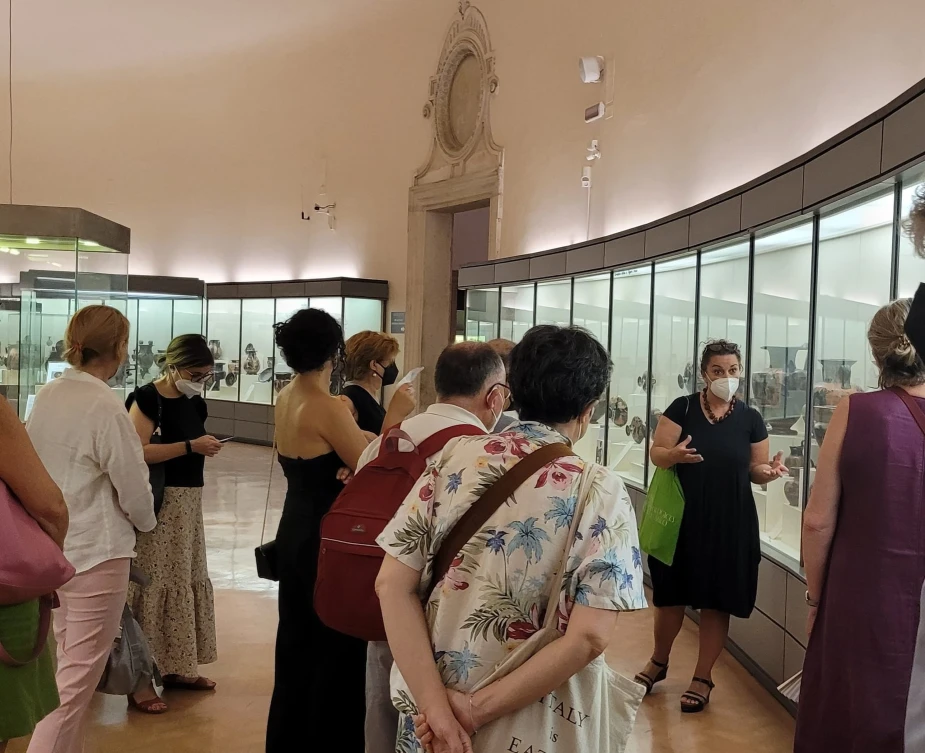 Purchase National Etruscan Museum of Villa Giulia tickets and get ready to explore Etruscan and pre-Roman treasures.
See intriguing temple decorations, black bucchero tableware, bronze figurines, terracotta, and jewelry.
Keep an eye out for masterpieces such as the 6th century BC Apollo from Veio and the Dea con Bambino (Goddess with a Baby).
You can also enhance your experience by adding audio guides in Italian, French, Spanish, German, and English.
Ticket Prices
Adult Ticket (18+ years): €17
Child Ticket (up to 17 years): Free
European Citizens Ticket (18 to 25 years): €10
La Traviata Opera + National Etruscan Museum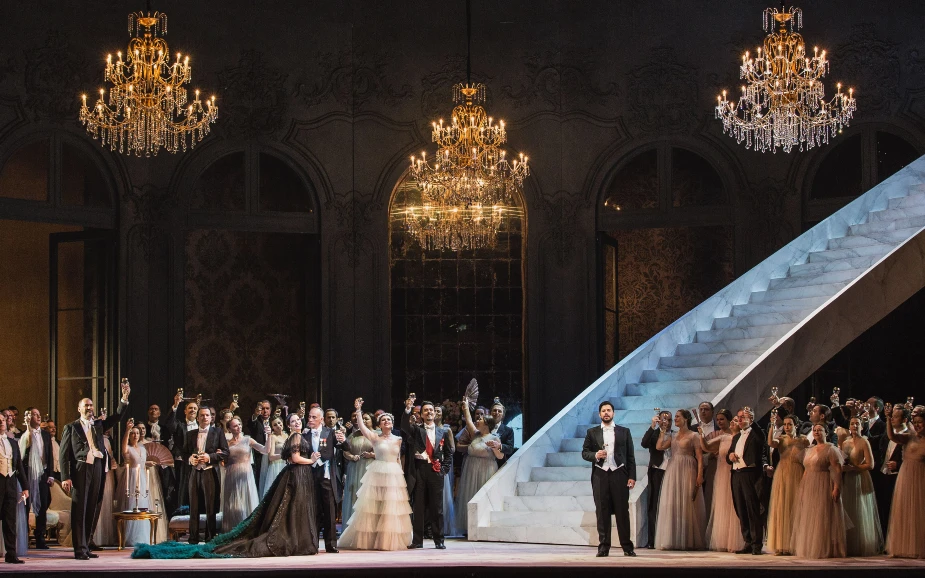 After exploring the National Etruscan Museum of Villa Giulia, you can plan to go for La Traviata Opera in St Paul's Within the Walls, which can be reached by drive in 13 minutes.
Buy this combo ticket, visit National Etruscan Museum, and hear the tragic tale of Violetta and Alfredo at the La Traviata Opera that will move you.
The entire tour takes around three hours – two hours for the opera and one hour for the museum.
Ticket Cost: €40
Buy Roma Pass and visit one or two of Rome's top attractions with access to public transport. Pick either a 48-hour pass or a 72-hour pass and get direct entry into the famous gems of Rome.
How to reach the National Etruscan Museum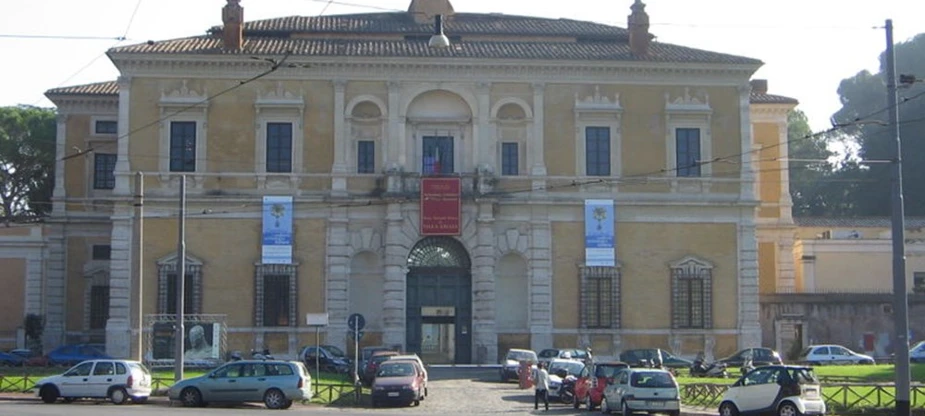 The National Etruscan Museum is located in Villa Giulia.
Address: Piazzale di Villa Giulia 9, 00196 Roma RM, Italy. Get Directions
You can reach the museum via both public and private transport.
However, we recommend using public transport to reach the museum as it is more convenient.
By Bus
You can board bus number 982 to reach the nearest bus stop Buozzi/Monti Parioli, which is a 5-minute walk from the Villa Giulia Museum.
By Tram
You can take tram numbers 2 and 19 to reach the Museo Etrusco Villa Giulia Transit Stop, a 1-minute walk from the attraction.
By Car
If you're driving, you can turn on Google Maps on your smartphone and get started.
Car Parking
Click Here to check out nearby parking lots.
---
---
National Etruscan Museum timings
The Villa Giulia Museum opens at 8.30 am and closes at 7.30 pm.
The museum remains closed on Mondays.
How long does the National Etruscan Museum take
The Villa Giulia Museum takes around two hours to explore.
Also, the best time to visit National Etruscan Museum is as soon as it opens at 8.30 am.
During the morning time, the crowd is usually less, giving you ample time to stroll inside the museum and capture its beauty mindfully.
On weekends, the museum experiences a huge rush, which may prevent you from exploring the attraction conveniently.
Sources

# Museoetru.it
# Rome.net
# Tripadvisor.com
# Wikipedia.org

The travel specialists at TheBetterVacation.com use only high-quality sources while researching & writing their articles. We make every attempt to keep our content current, reliable and trustworthy.
Tourist attractions in Rome