Barcelona is a stunning seaside city famous for its mix of culture, art, food, and joyous vibe.
After seeing its numerous tourist attractions, visitors love wandering the streets and taking in the beautiful Spanish city.
Catalonia's vibrant capital is also known for its gorgeous scenery, breathtaking architecture, and sunny lifestyle.
Don't be surprised if you feel like visiting again, for most tourists do.
Discover the top tourist attractions in this charming city with our list of the things to do in Barcelona.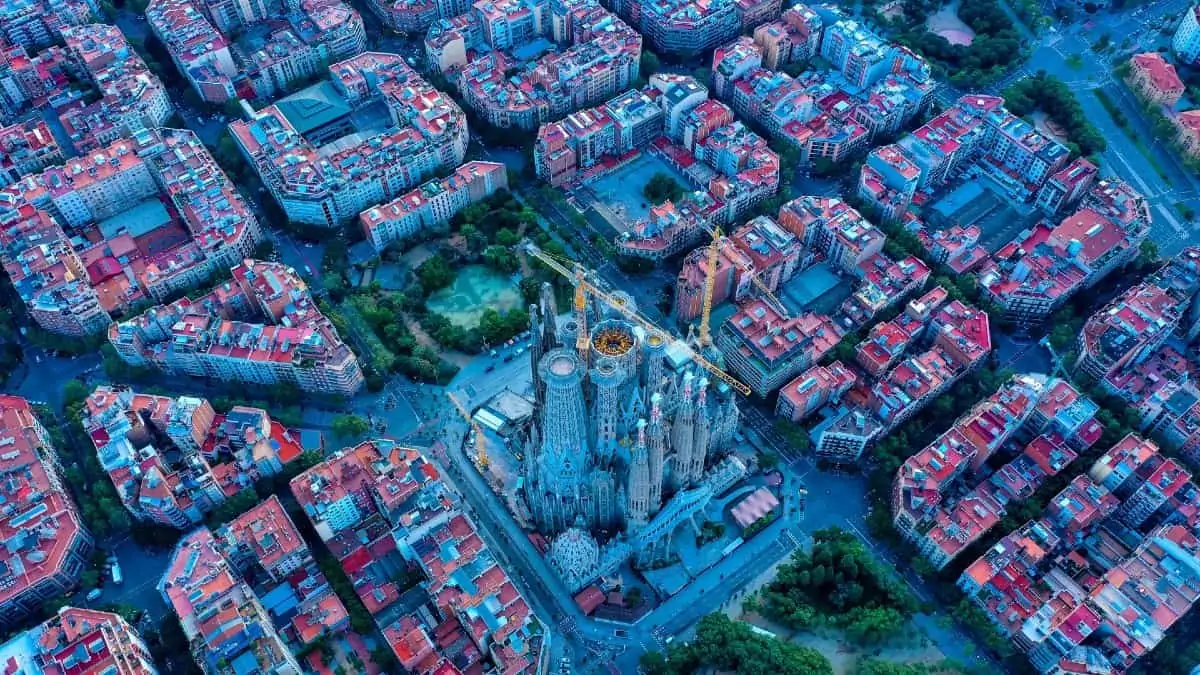 Sagrada Familia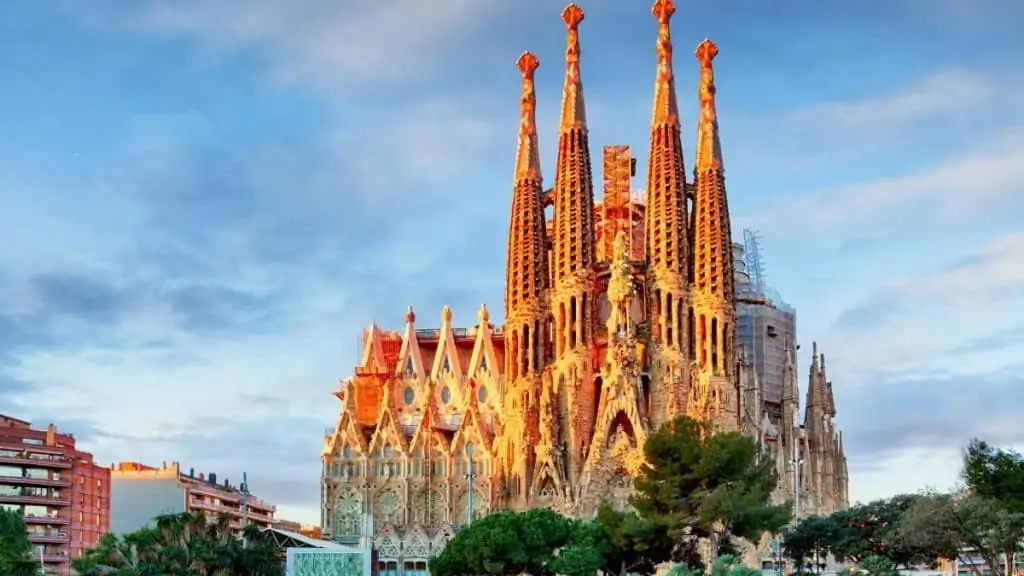 Sagrada Familia is Barcelona's most popular tourist attraction and attracts more than 5 million visitors every year.
The Basilica is the pet project of Catalan architect Antoni Gaudi, known for his dislike of straight lines in design and construction.
Sagrada Familia has been under construction since 1882 and will be ready by 2026 – a whopping 144 years.
Tourists visiting Sagrada usually have many doubts, which these articles can help answer.
# Passion facade or Nativity facade
# View from Nativity facade tower
# View from Passion facade tower
# Are Sagrada Familia towers worth it?
# What's inside Sagrada Familia
# Best time to visit Sagrada Familia
# Facts about Sagrada Familia
Park Guell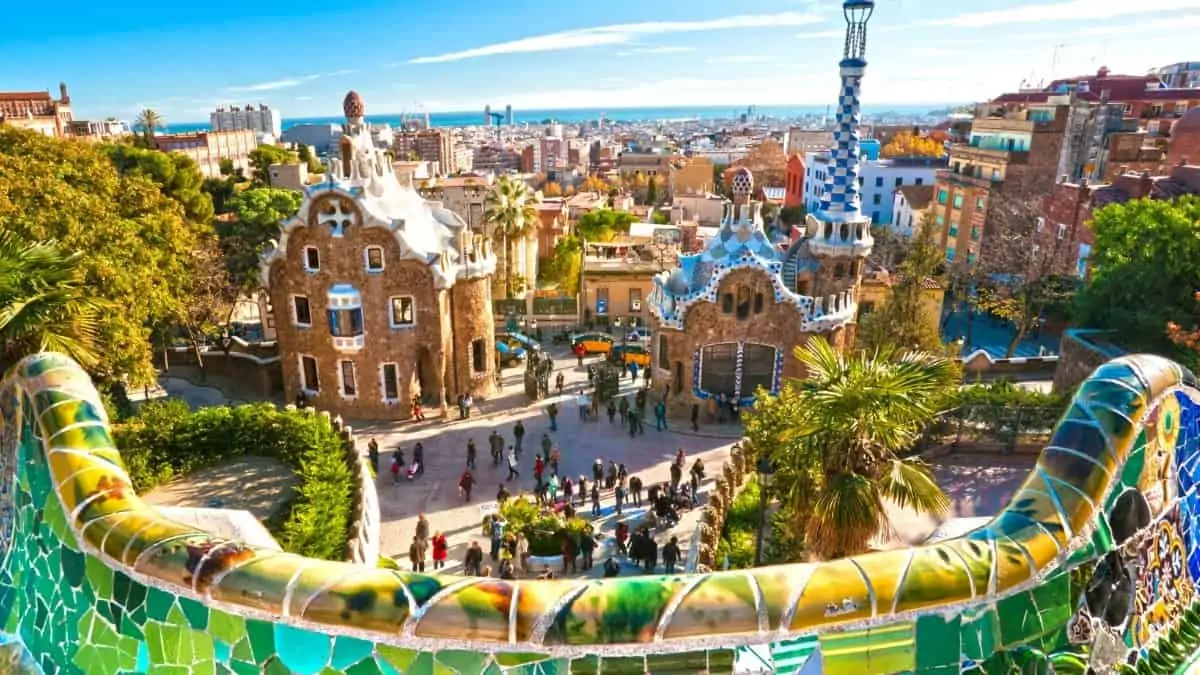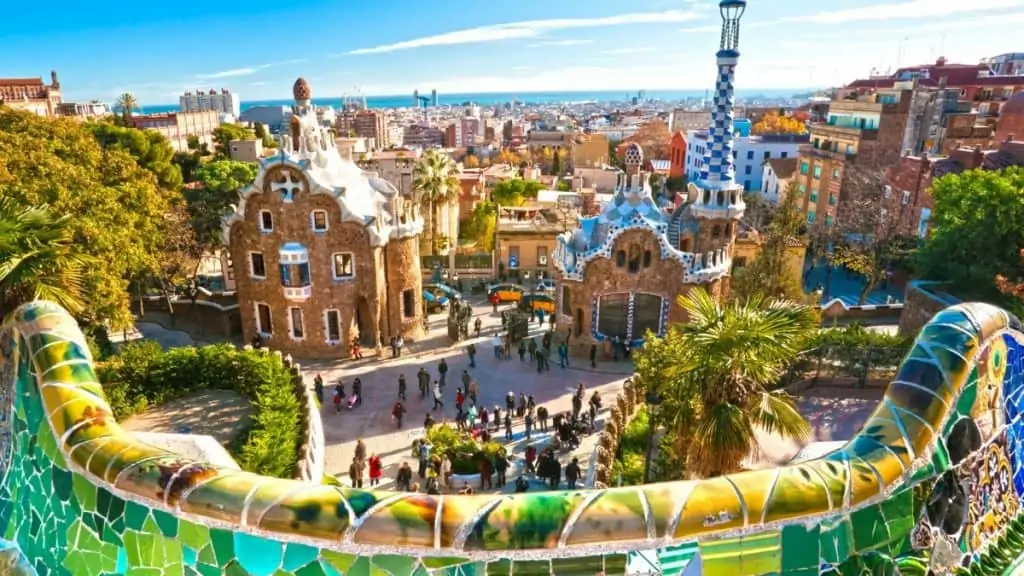 Park Guell was a residential complex designed by architect Antoni Gaudi between 1900 to 1914.
The complex was to have 60 houses, but when nobody came forward to buy the homes, the project got abandoned.
After a few years, the authorities turned it into a park with two parts – the public park and the Monumental Zone.
Park Guell is extremely popular and receives more than ten million tourists every year.
After Sagrada Familia, it is the second most popular attraction in Barcelona.
Recommended reading: Interesting facts about Park Guell
Camp Nou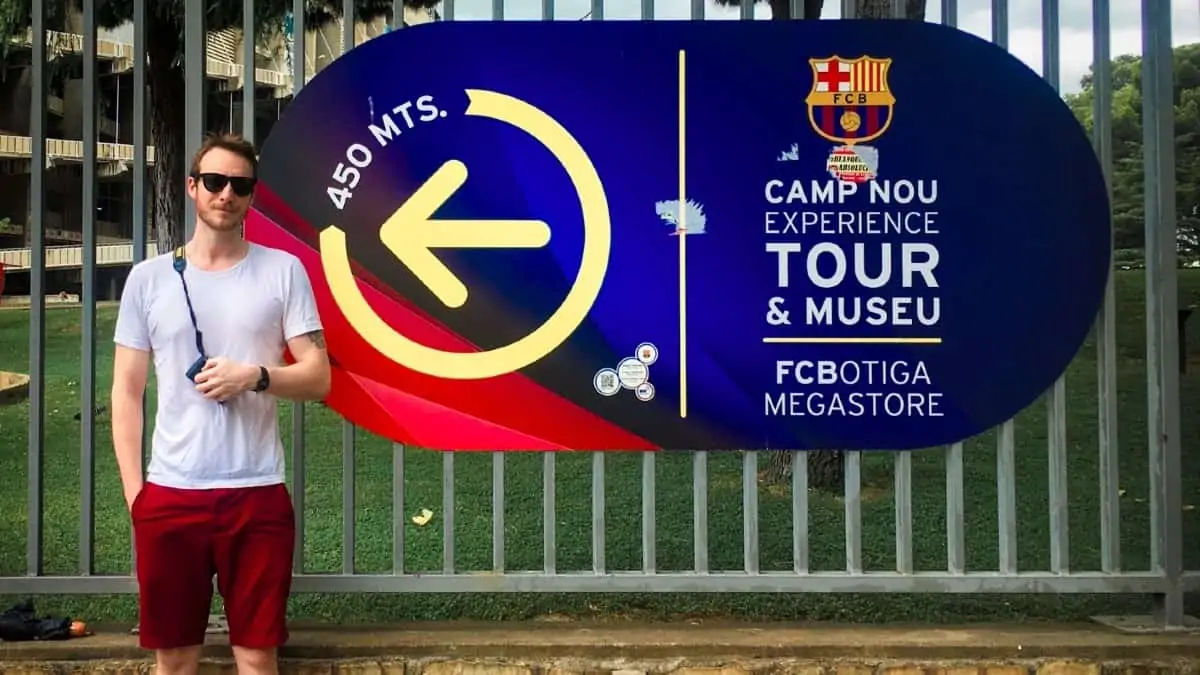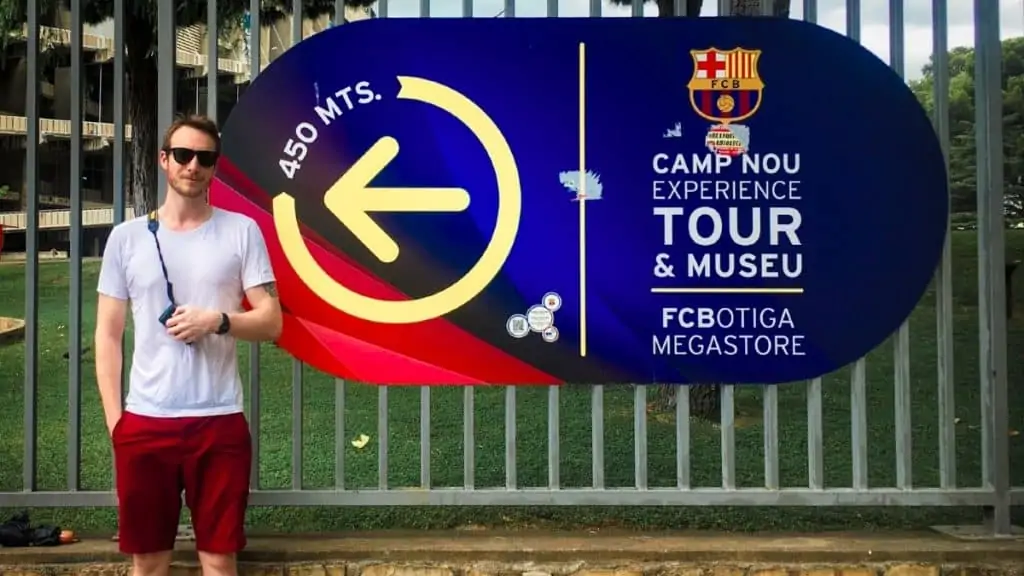 Camp Nou, also known as the Barcelona Stadium, is a must-visit attraction in the city.
Two million tourists take the Camp Nou Stadium tour every year.
As part of this tour, tourists also get to visit Barcelona Football Club Museum inside the Stadium.
Recommended reading: Facts about Camp Nou
Casa Mila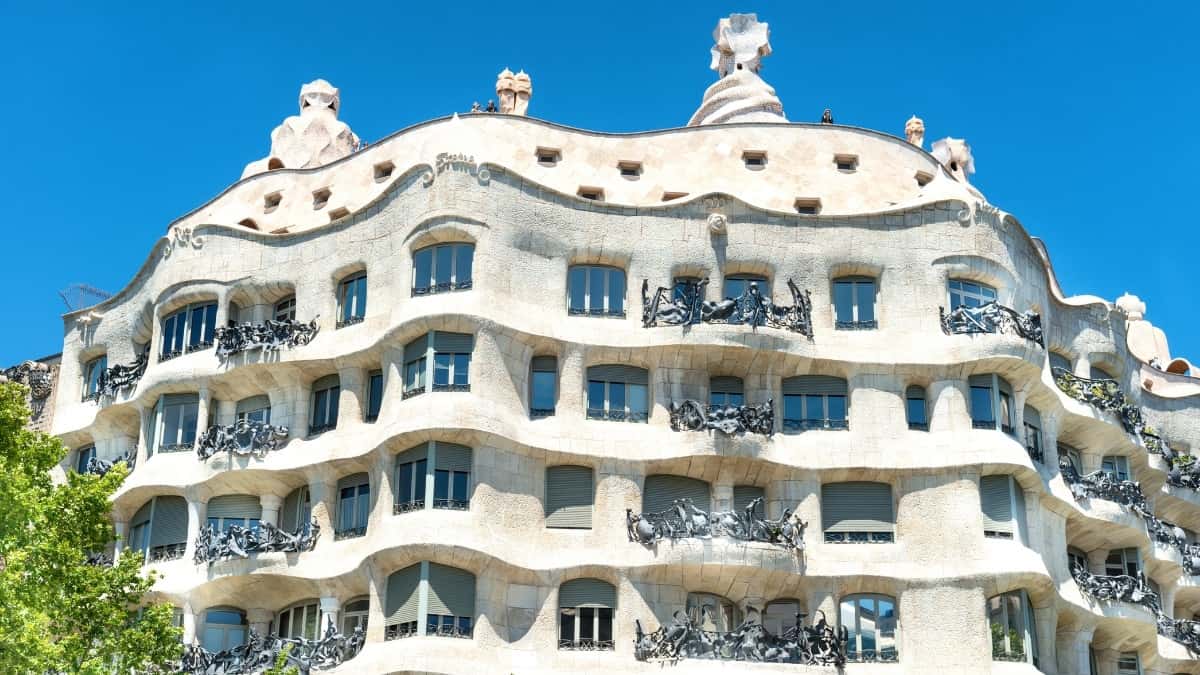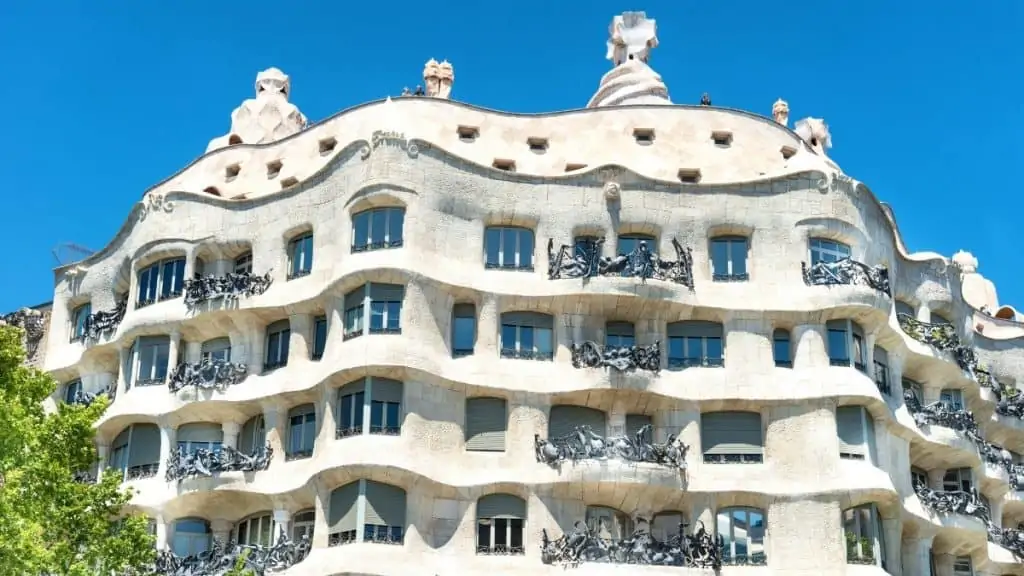 Casa Mila was Antonio Gaudi's last residential building before focusing all his energy on Sagrada Familia.
Gaudi built Casa Mila between 1906 and 1912, right in the middle of Barcelona city.
Also known as La Pedrera, it is visited by more than a million tourists every year.
Recommended reading: Trivia about Casa Mila
Casa Batllo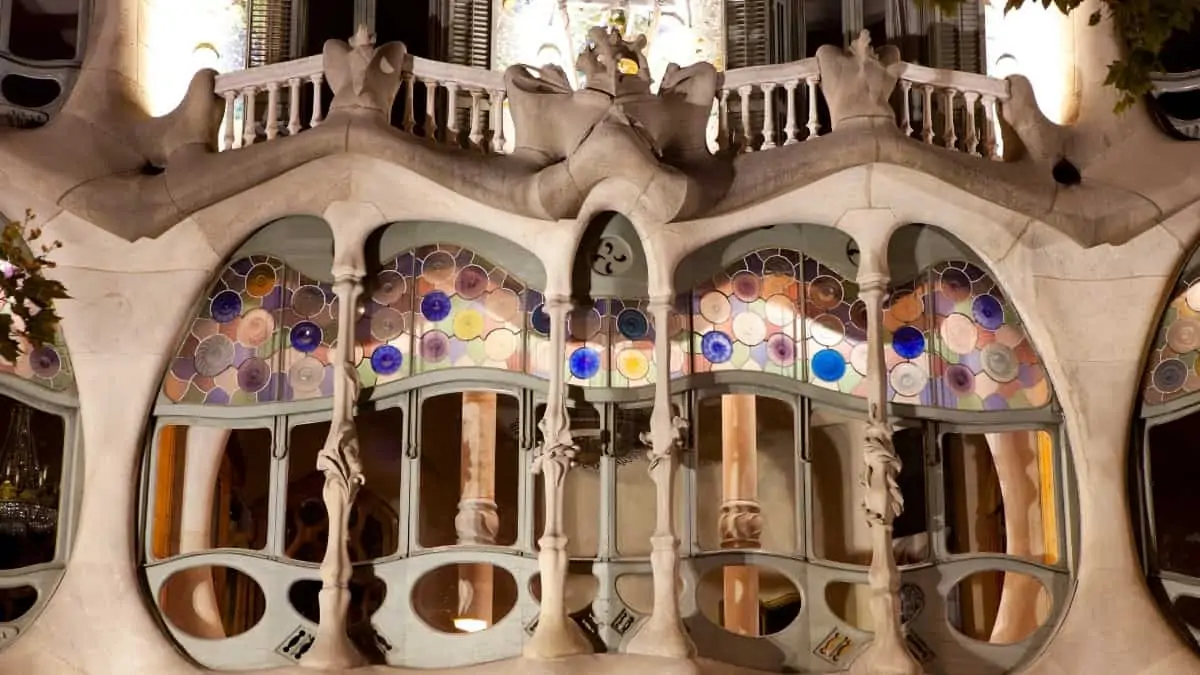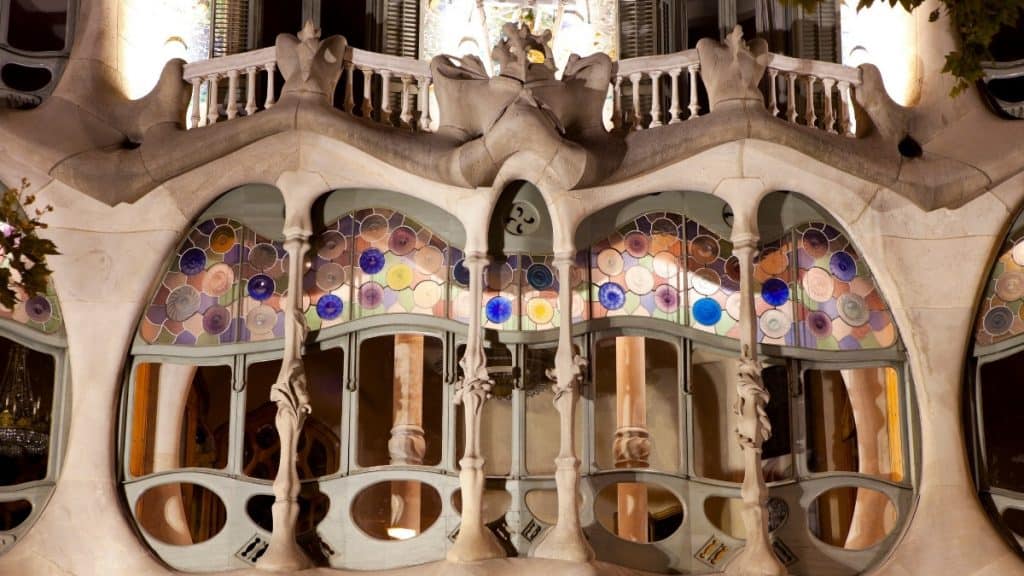 Casa Batllo is a beautiful residential building, which attracts more than a million tourists every year.
It was designed more than 110 years back by Catalan architect Antonio Gaudi, who also built Sagrada Familia, Park Guell, Casa Mila, etc.
The locals also call it Casa dels Ossos or House of Bones since it looks like skulls and bones were used to make it.
Recommended reading: Trivia about Casa Batllo
Barcelona Zoo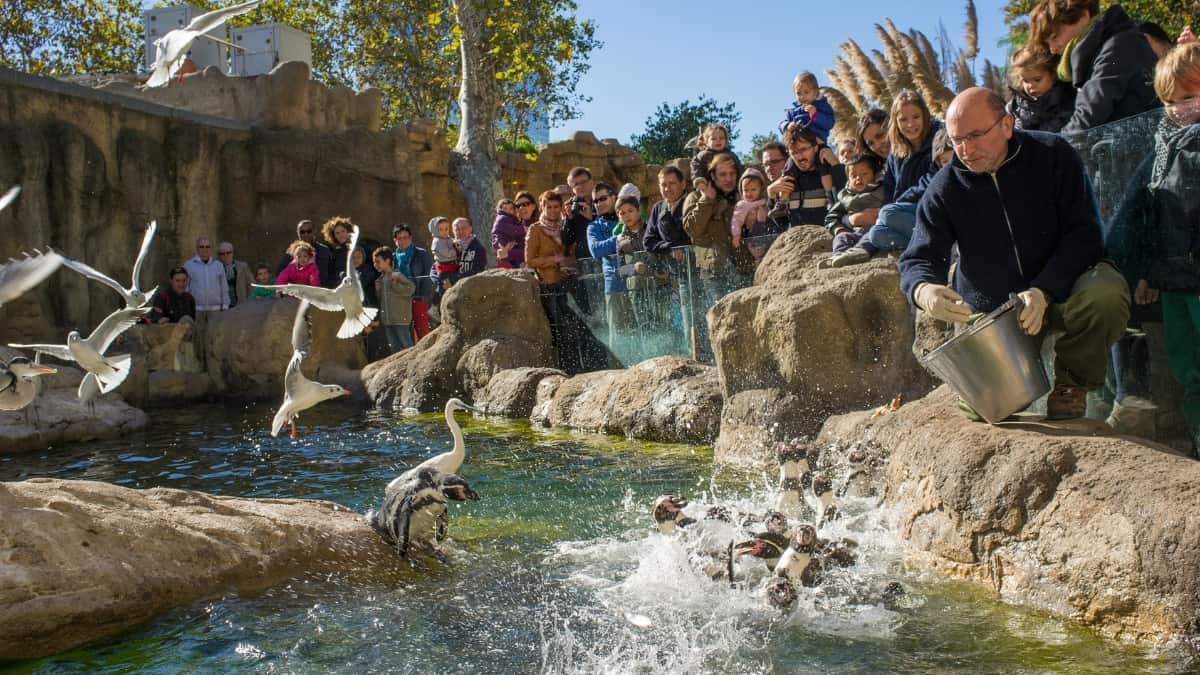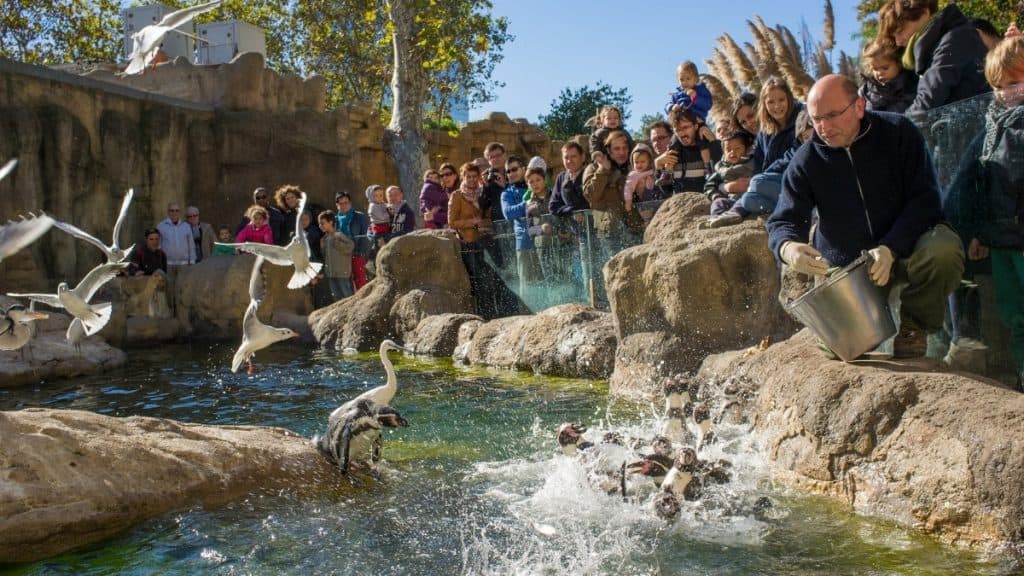 Barcelona Zoo is a popular destination for a day outing spread over 32 acres within the city.
It receives nearly a million visitors annually who visit to see its 2000 animals of 300 different species.
It is also a biodiversity park with 1300 trees, plants, and flowers.
With a rich offering of flora and fauna, Zoo Barcelona is worth visiting, especially for families.
Barcelona Aquarium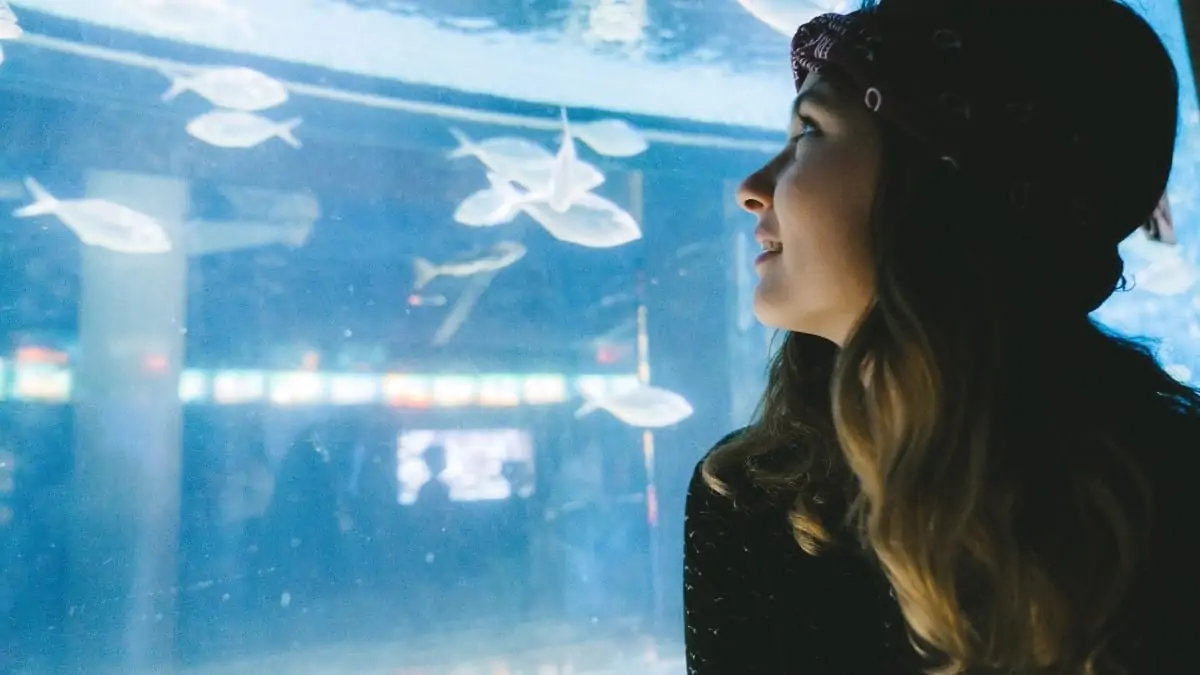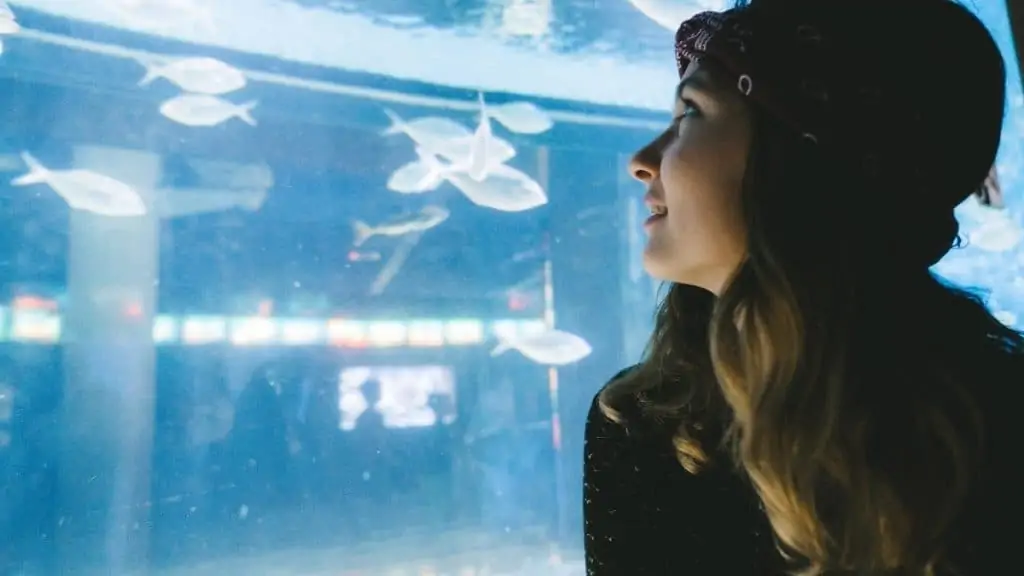 Barcelona Aquarium is one of Europe's largest and richest collections of marine life and has the only Oceanarium on the whole continent.
Barcelona Aquarium attracts more than two million visitors annually, making it the 4th most popular tourist spot in the city after Sagrada Familia, Park Guell, and Camp Nou.
Montserrat Monastery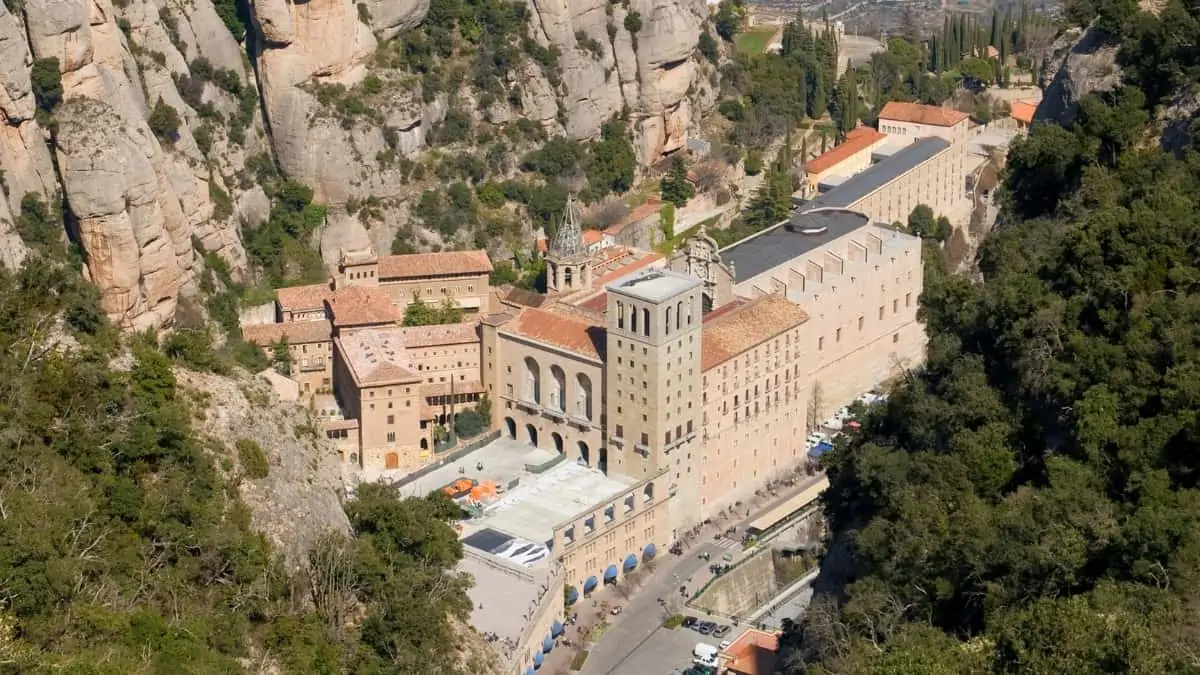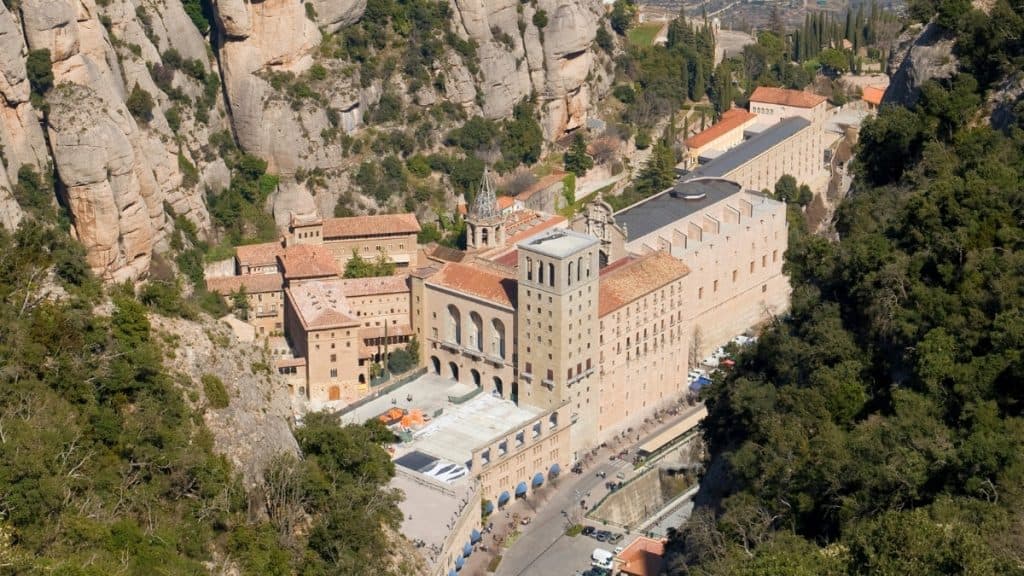 Montserrat is a beautiful mountain 60 Kms (37 Miles) from Barcelona, on top of which sits the gorgeous Montserrat Monastery.
Tourists visit Montserrat for multiple reasons:
– To see the beautiful multi-peaked rock formations of Montserrat
– To visit the Montserrat Monastery & Museum
– To seek the blessings of Our Lady of Montserrat, the patron saint of Catalonia
– To hike on the Montserrat mountain
– To listen to L'Escolania, the boys' choir at Montserrat
Montjuic Cable Car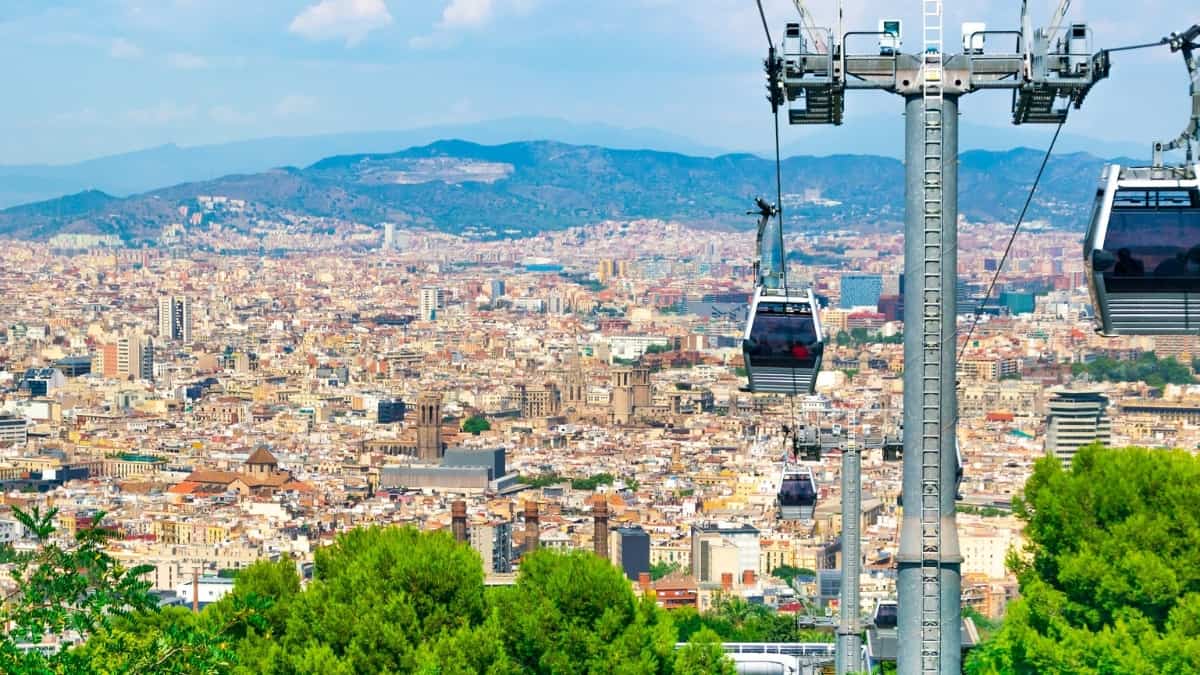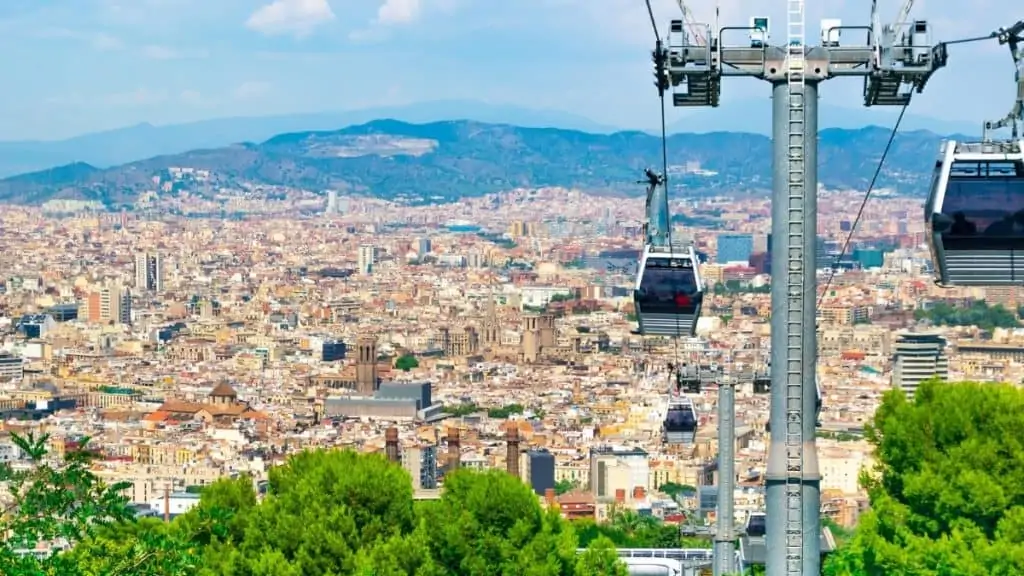 Montjuic Cable Car is a two-in-one experience – it transports you to the top of Montjuïc Hill and also offers fascinating panoramic views of Barcelona on the way up.
The Montjuïc Cable Car links the funicular station at Paral·lel station to Montjuïc Castle, on top of Montjuïc mountain.
During the 752-meter (2467 feet) run above the ground, you sit in modern cabins and get to see Barcelona's most famous structures and landmarks.
While experiencing Montjuic Cable Car, you can also visit other attractions such as Fundació Joan Miró , the Museu Nacional d'Art de Catalunya, Poble Espanyol, etc.
Fundacio Joan Miro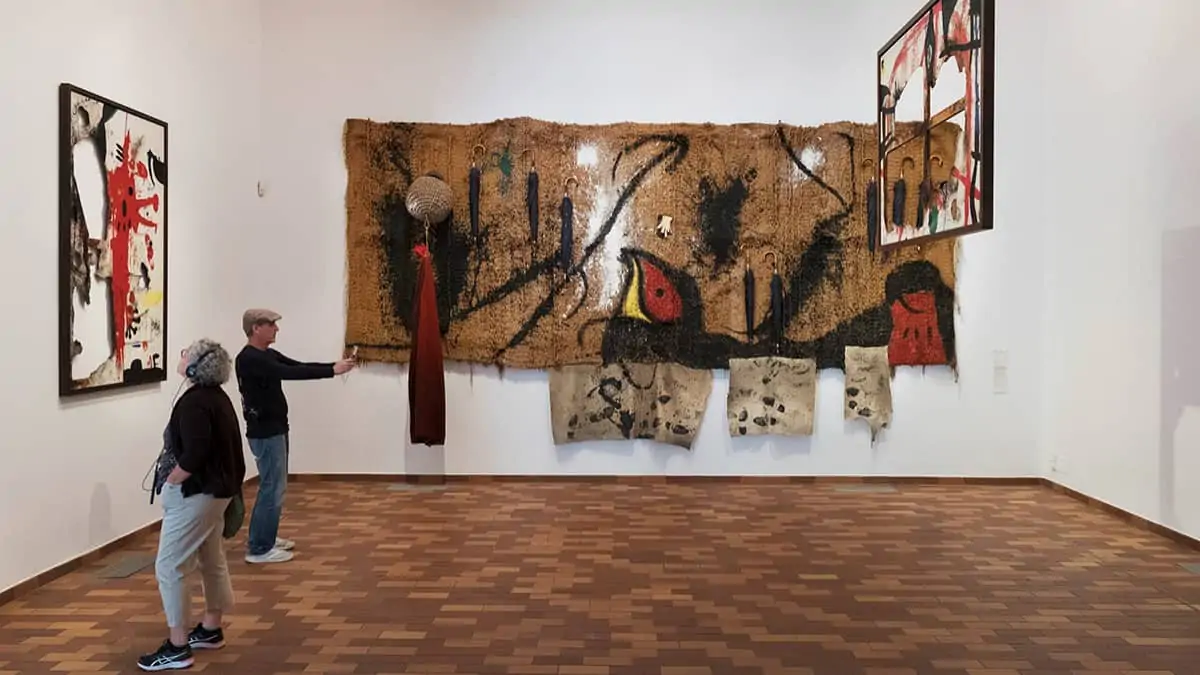 Miro himself created the Fundació Joan Miró, with his private collection, to set up an internationally recognized art museum in Barcelona.
The Miro Foundation opened to the public in 1975 and has showcased the best of Joan Miró's work alongside the latest in contemporary art.
Miro collaborated with ace architect Josep Lluís Sert for the building, making it one of the few museums anywhere in the world where the artist and the architect joined hands to create a wholesome experience for the art lover.
Dali Theatre-Museum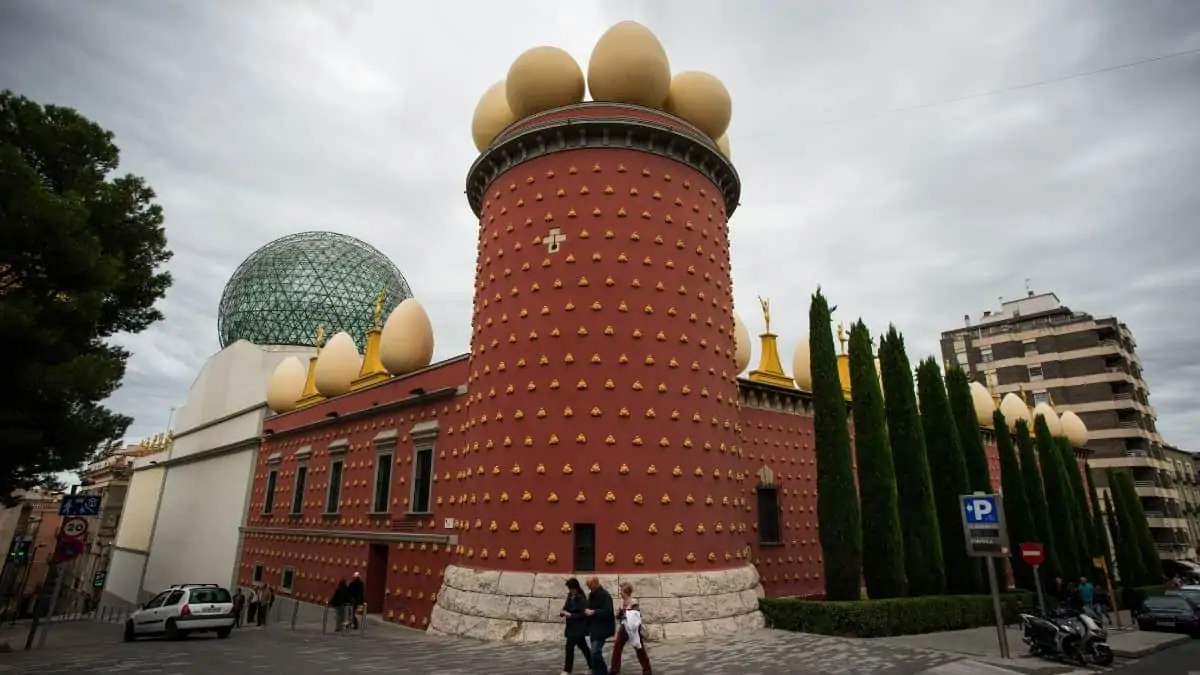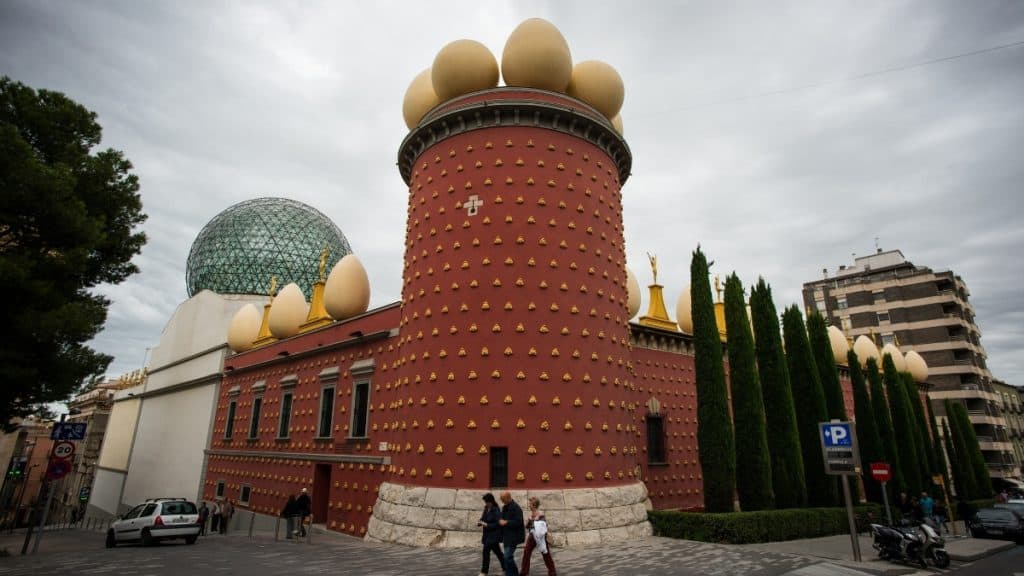 The Dali Theatre and Museum is dedicated to artist Salvador Dalí and houses the most extensive collection of surrealist art in the world.
It is located in Dali's hometown of Figueres, in Catalonia, Spain, and houses 1,500 paintings, drawings, sculptures, etc.
Dali had bought the Figueres' Municipal Theatre, a 19th-century construction destroyed in the Spanish Civil War, and built a museum for himself.
Every room, apart from having his art, has been designed by him.
After he died in 1989, the ace Catalonian artist got buried in a crypt at the museum's basement.
Around one and a half million tourists visit the largest surrealistic object in the world every year.
Gaudi House Museum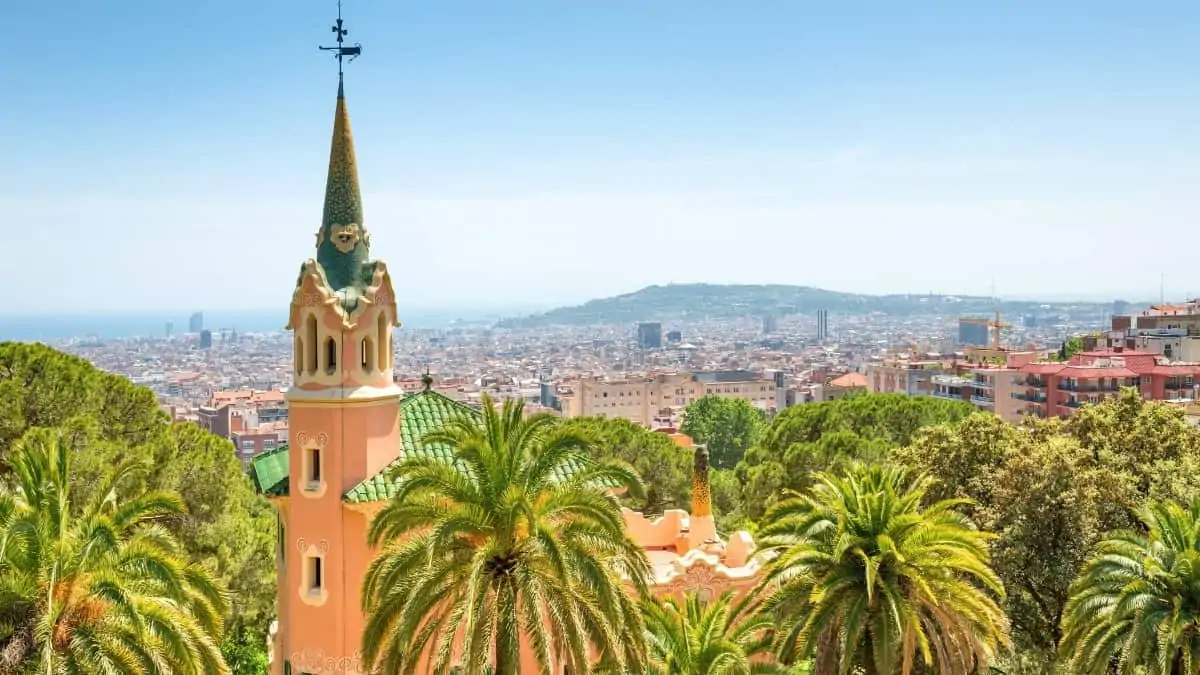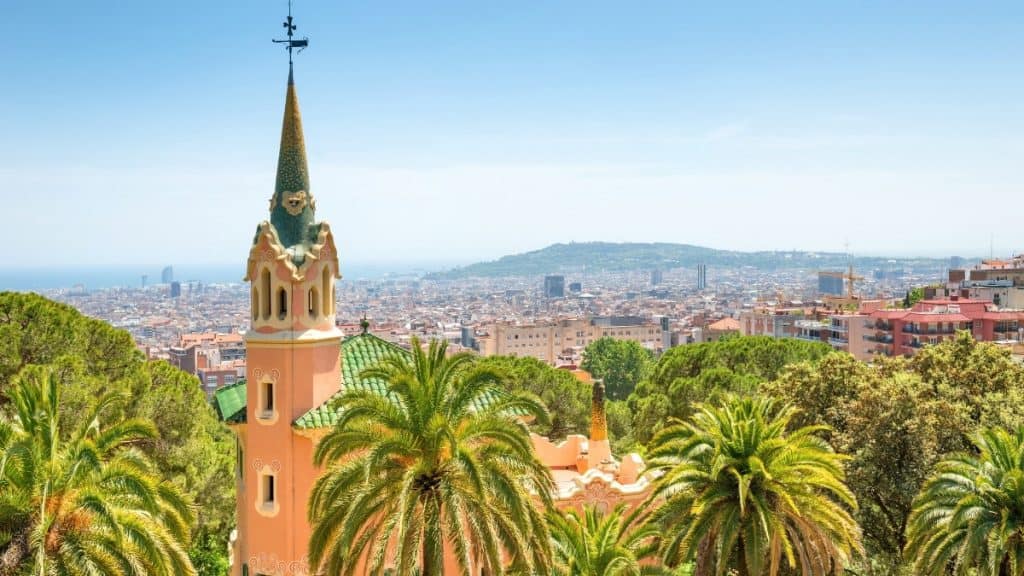 Antoni Gaudi, the architect of Sagrada Familia, Park Guell, Casa Batllo, Casa Mila, etc., used to stay in what is now called Gaudi House Museum.
Gaudi lived in this house from 1906 to 1925, and nowadays, it houses objects and furniture he designed and other artifacts he used.
Since Gaudi Museum is inside Park Guell, visitors to the park tend to add this attraction to their day's itinerary.
Moco Museum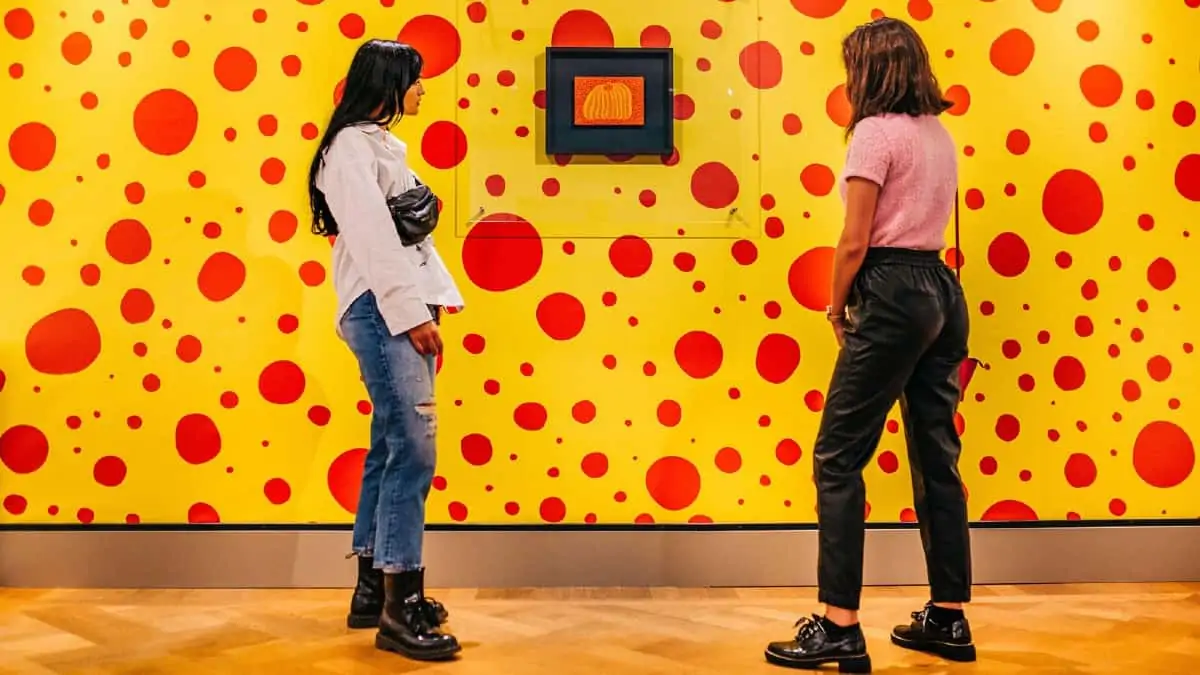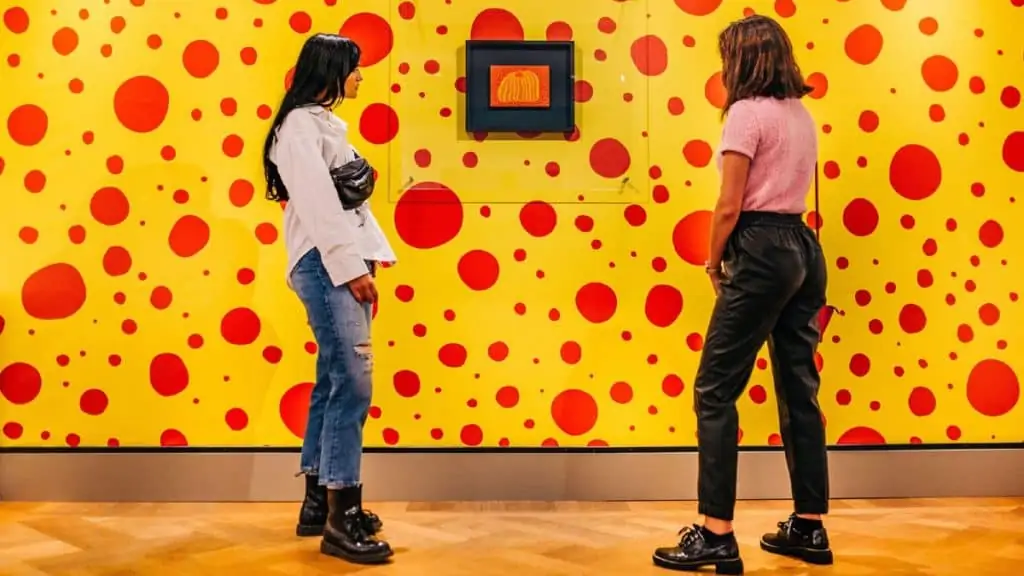 Moco Museum, an independent museum located in Amsterdam, now has a new venue in Barcelona.
Moco Museum Barcelona seeks to make fine art more accessible to the public and attract younger audiences to art.
It houses masterpieces by artists such as Andy Warhol, Banksy, Salvador Dalí, Damien Hirst, David LaChapelle, etc.
Museum of Illusions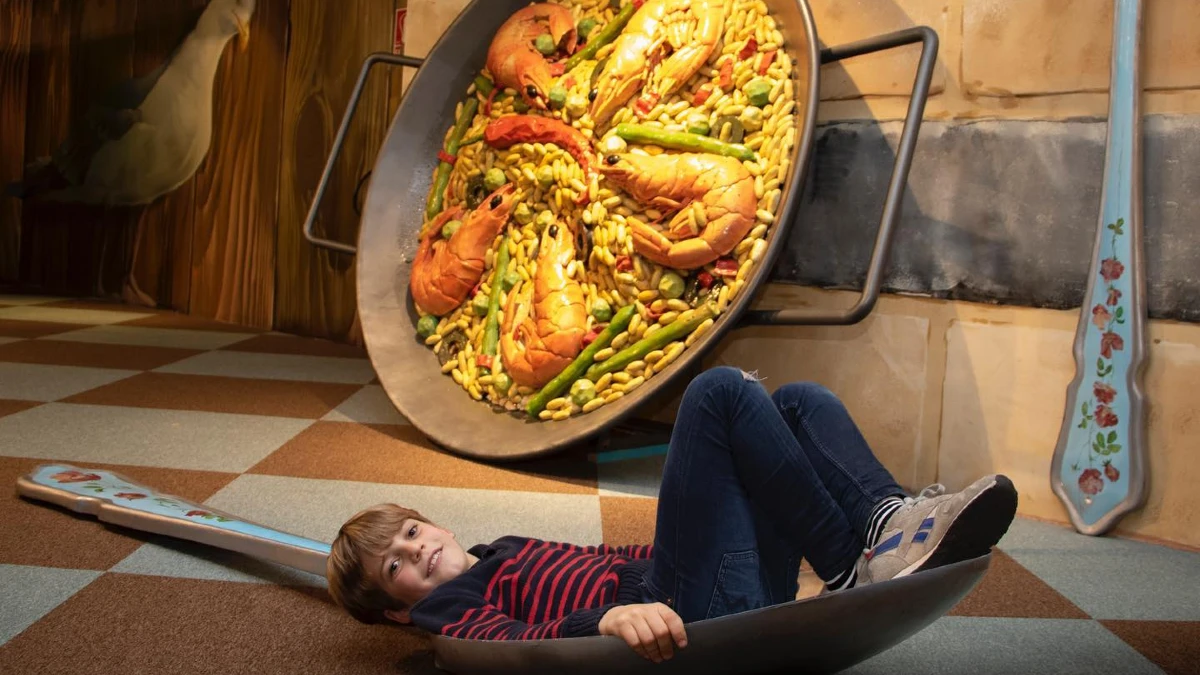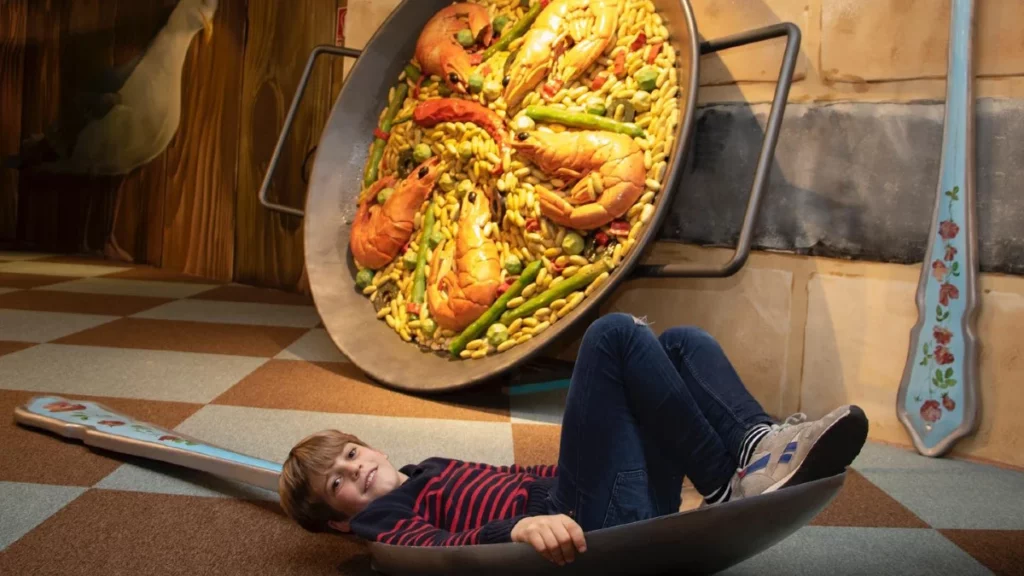 Become part of the artwork at the Museum of Illusions in Barcelona, one of the first such attractions in Europe.
More than 70 large-scale 3D paintings on walls and floors create eye-popping scenes that allow you to put yourself into the picture using optical illusions literally.
Tourists can get the whole family along to experience numerous illusions that will appeal to everyone's sense of humor.
Casa Amatller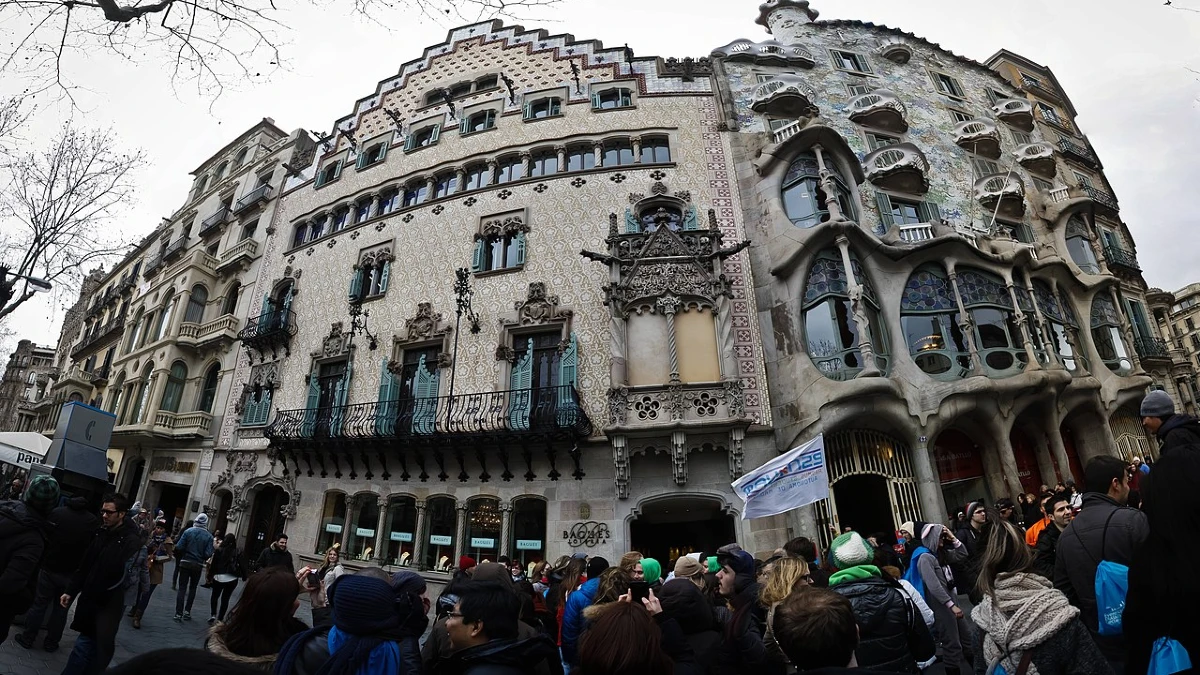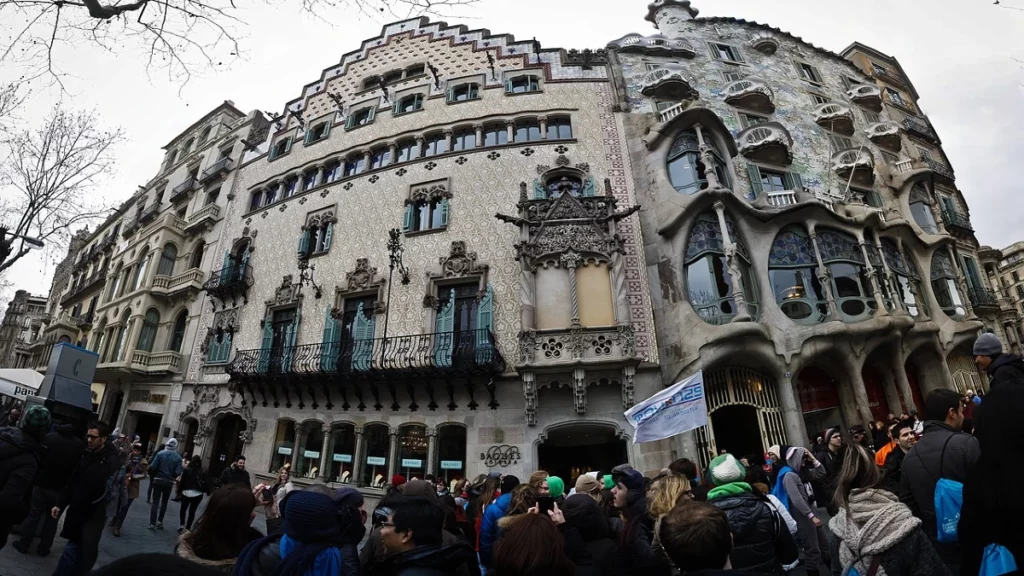 Casa Amatller in Barcelona was once home to the famous chocolatier Antoni Amatller Costa.
Get a glimpse into the life of Antoni Amatller and how he lived in his magnificent home.
Explore some amazing creations by architect Cadafalch and look for the dragons, knights, and other mythological creatures carved into the facade to represent the family's hobbies.
Casa Vicens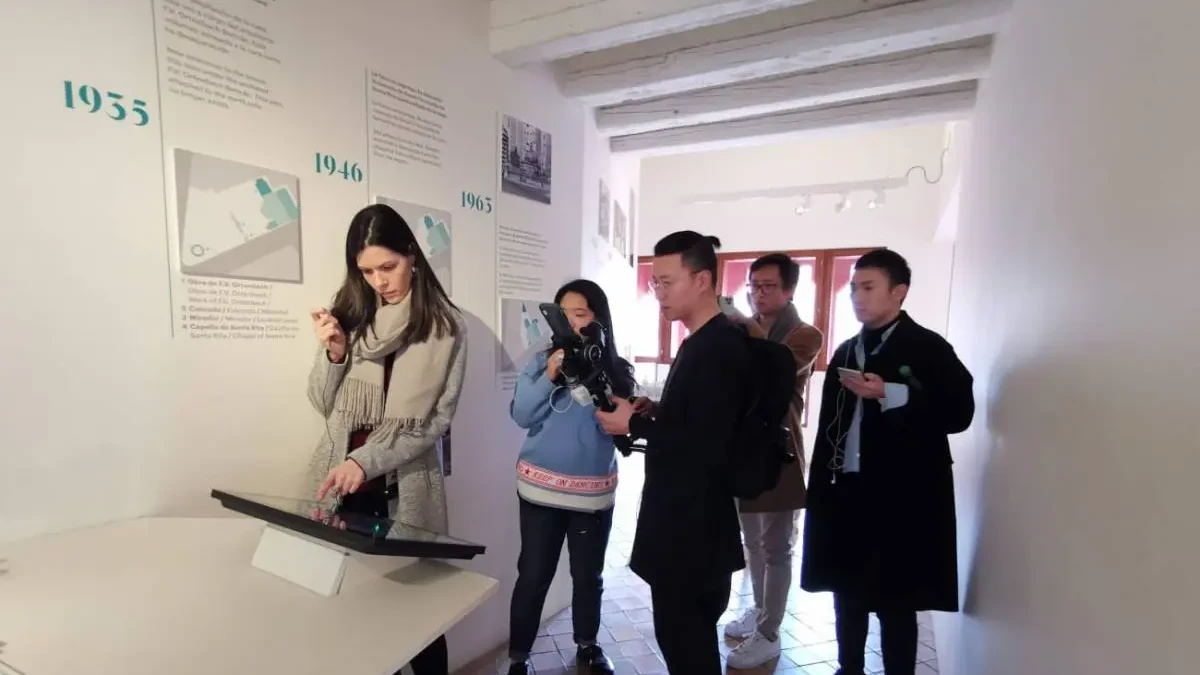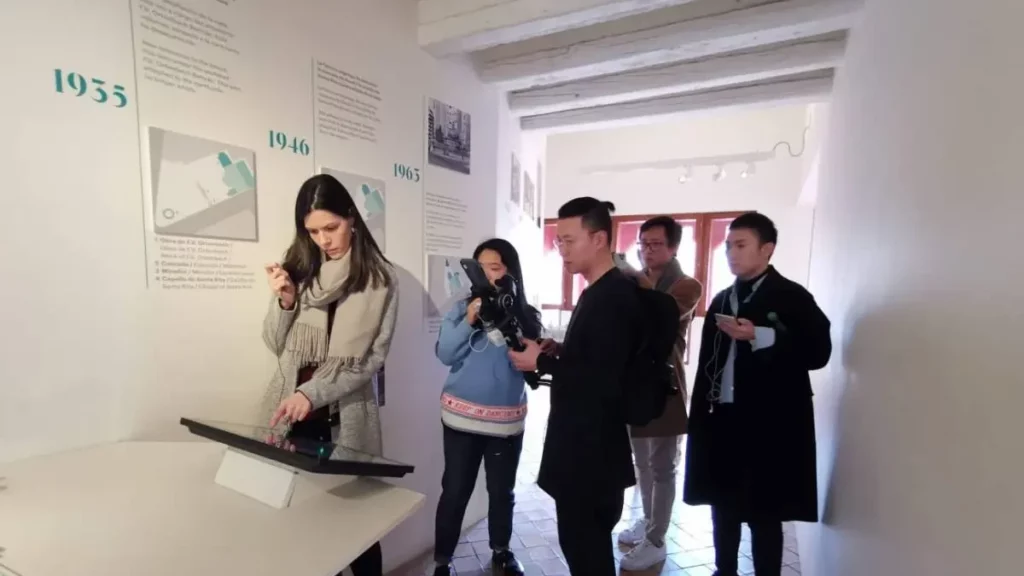 Between 1883 and 1885, Casa Vicens was constructed by Antoni Gaudi as a relaxing summer house for the Vicens family.
Only by visiting Gaudi Casa Vicens will you be able to understand the impeccable works of the artist and how he worked with other craftspeople to shape his dreams of building this museum.
In 2005 it was declared UNESCO World Heritage.
Sant Pau Art Nouveau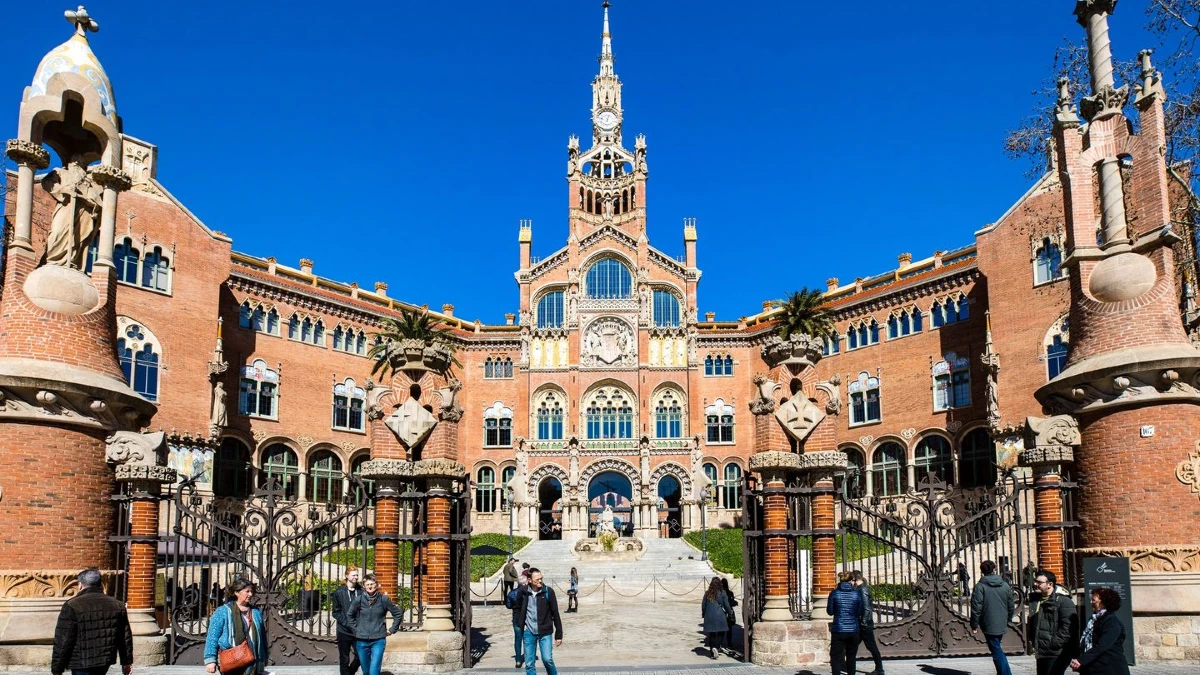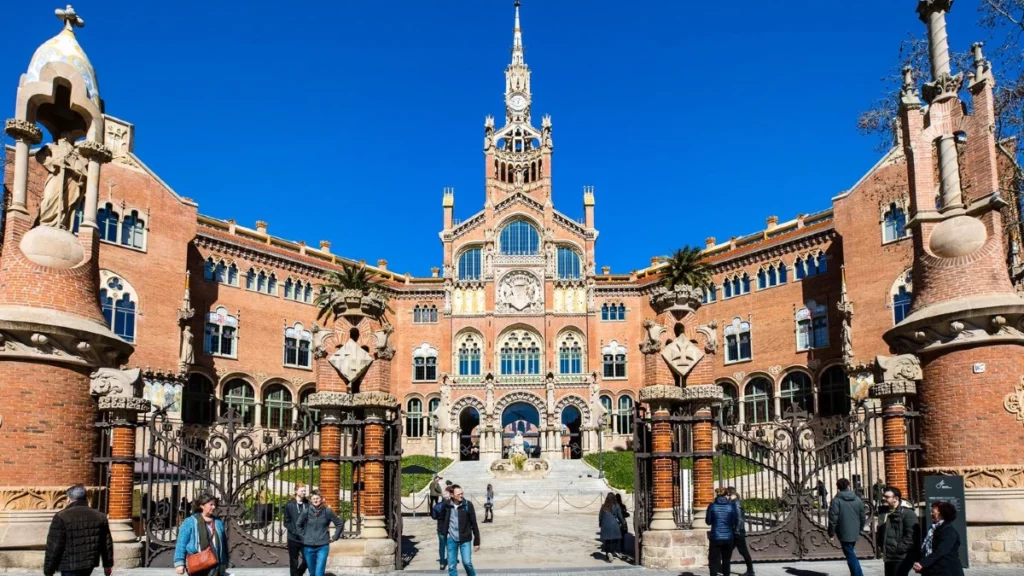 A Short walk from the Sagrada Familia, the Sant Pau Art Nouveau Site is one of the most interesting architectural and historical attractions in Barcelona.
Built at the start of the 20th century, the site comprises 27 Art Nouveau buildings and was a working hospital as recently as 2009.
Erotic Museum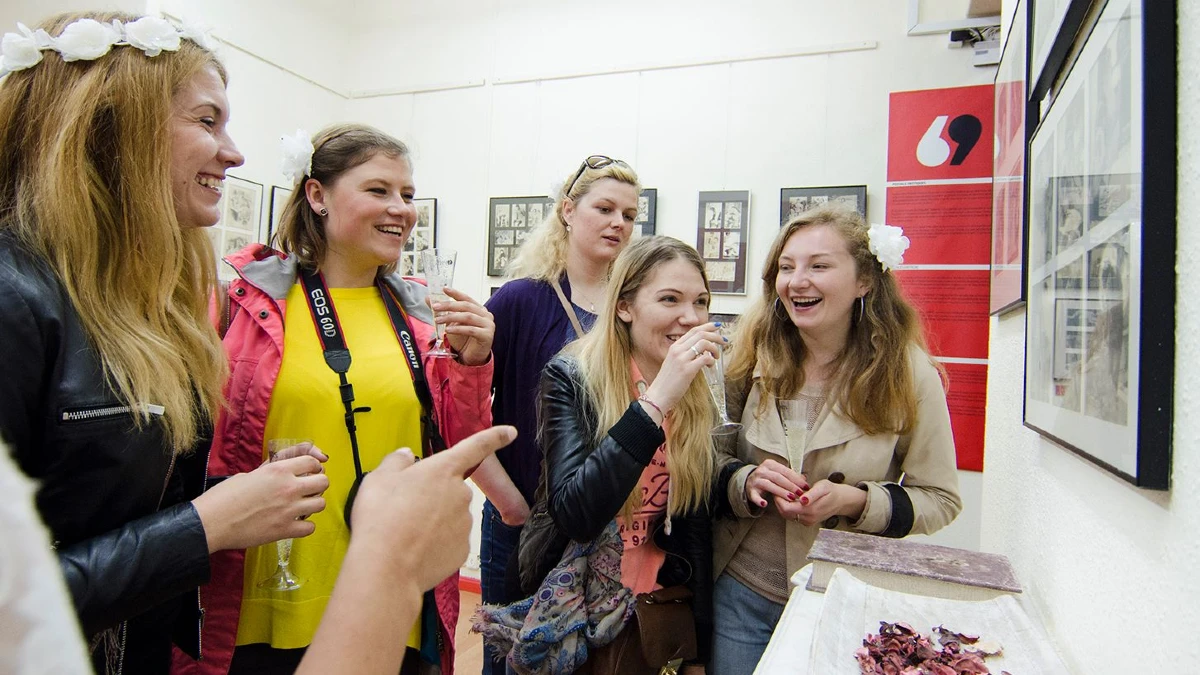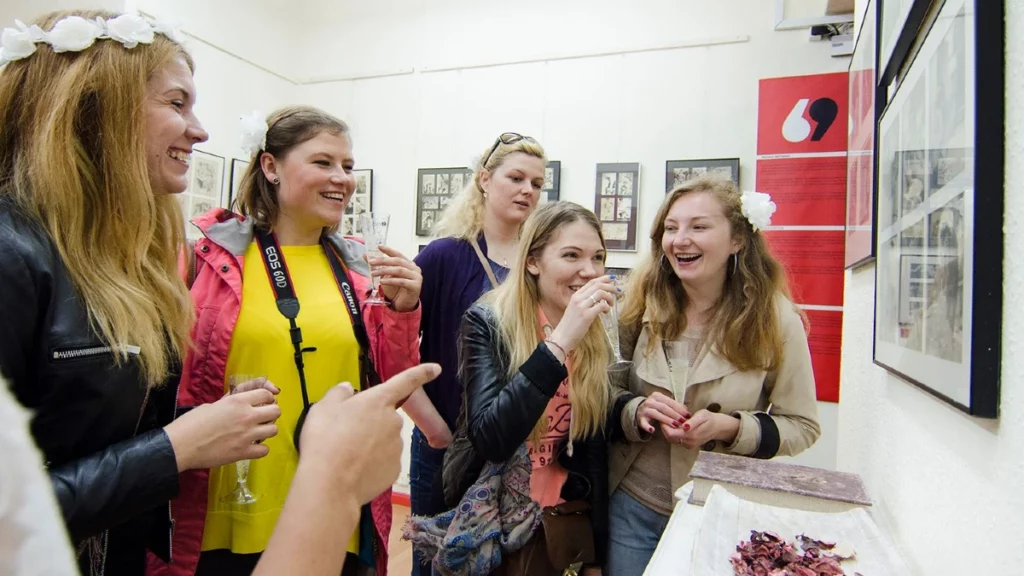 At the Erotic Museum in Barcelona, explore the journey of eroticism with more than 800 items in the collection.
Understand the history and evolution of eroticism and how it transpired from the beginning of time.
Discover how different cultures and societies have explored human sexuality and how it was a source of inspiration throughout history, reflecting both the explicit and the implicit.
See the most unexpected artwork, photos, sculptures, and innovations in 14 rooms.
Picasso Museum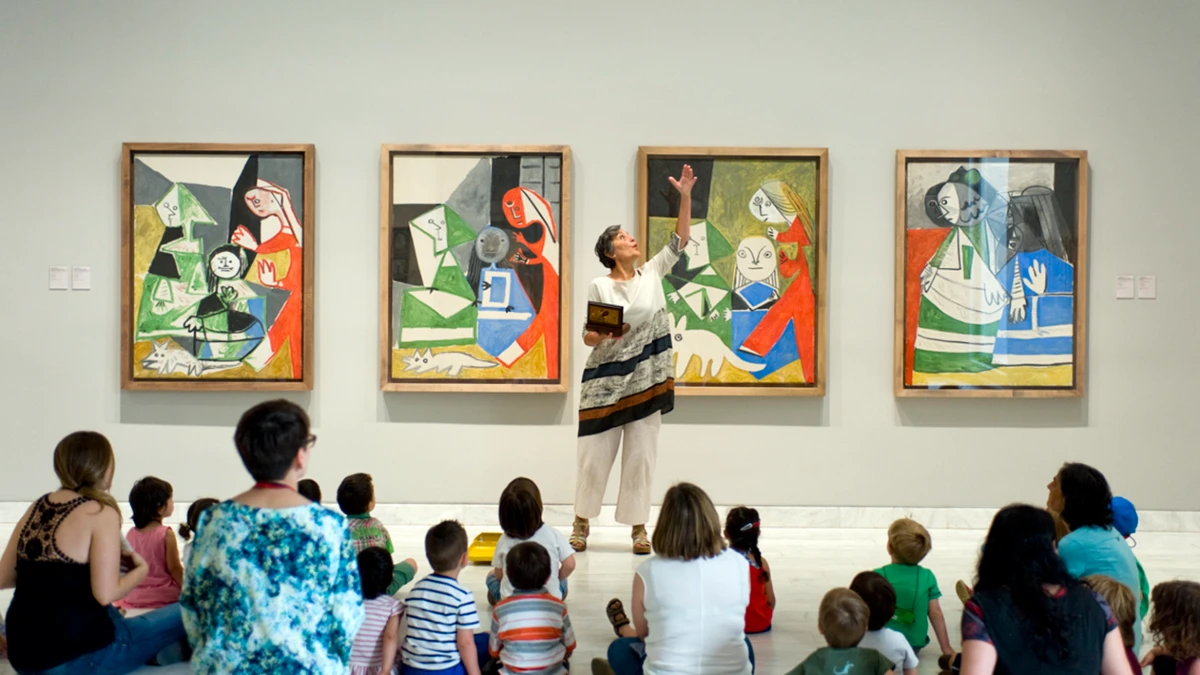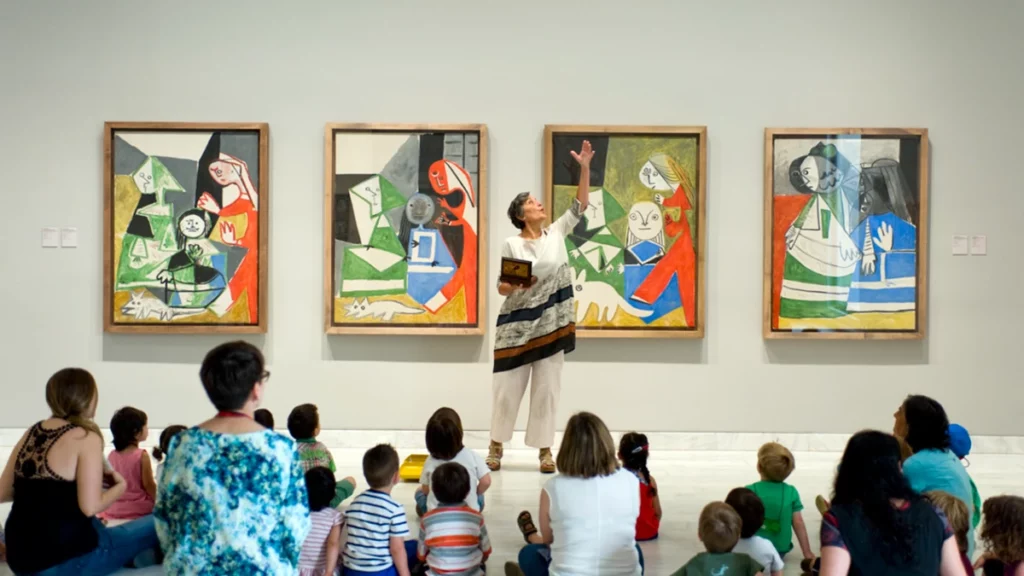 The Picasso Museum in Barcelona, Spain, is dedicated to the work of the famous artist Pablo Picasso.
It opened to the public on 9 March 1963, becoming the first museum dedicated to Picasso's work and the only one created during his lifetime.
The museum showcases work by artists that influenced Picasso, like, Velázquez, and Cézanne, allowing visitors to see the connections between Picasso's and his predecessor's work.
Glòries Tower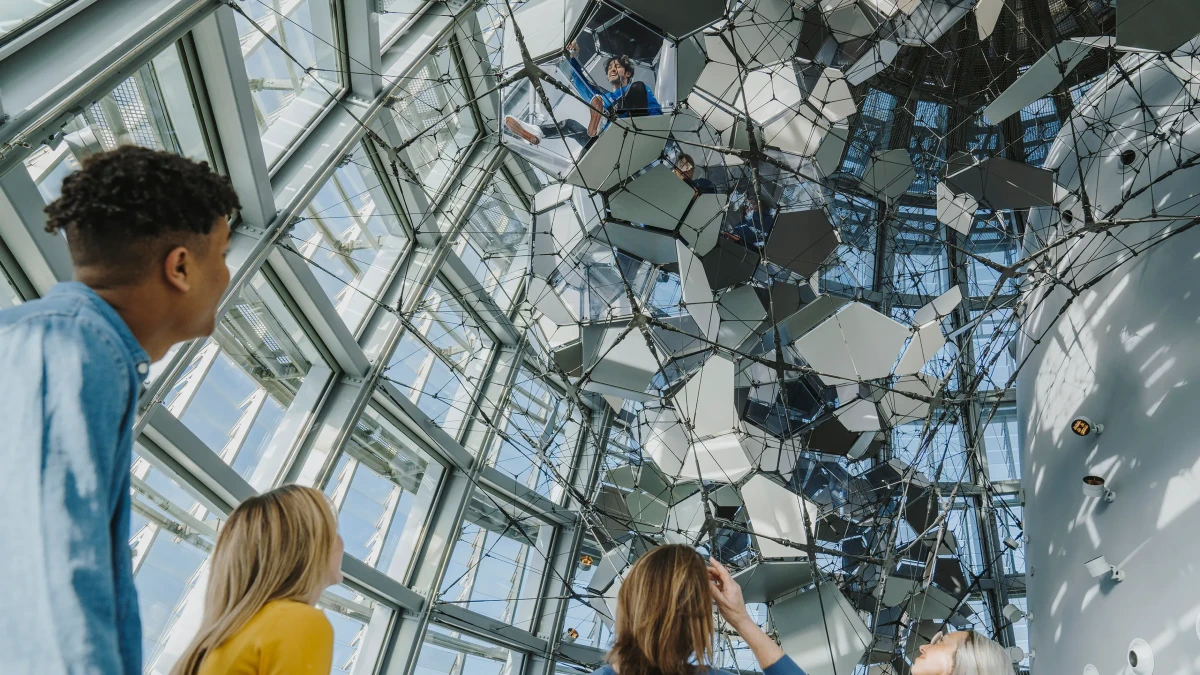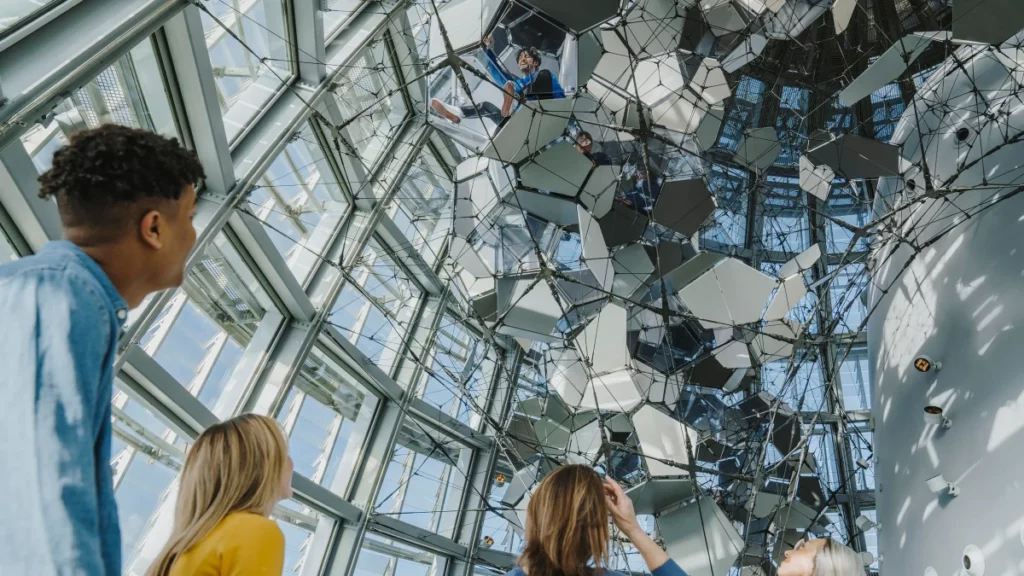 The Glòries Tower, also known as the Agbar Tower, is a modernist skyscraper in Spain.
Designed by French architect Jean Nouvel, the tower is considered one of the most iconic landmarks of the city and is a remarkable example of modern architecture in Spain.
The Tower Agbar is 138 meters (453 feet) tall and has 34 floors, of which 28 are used as office space.
Banksy Museum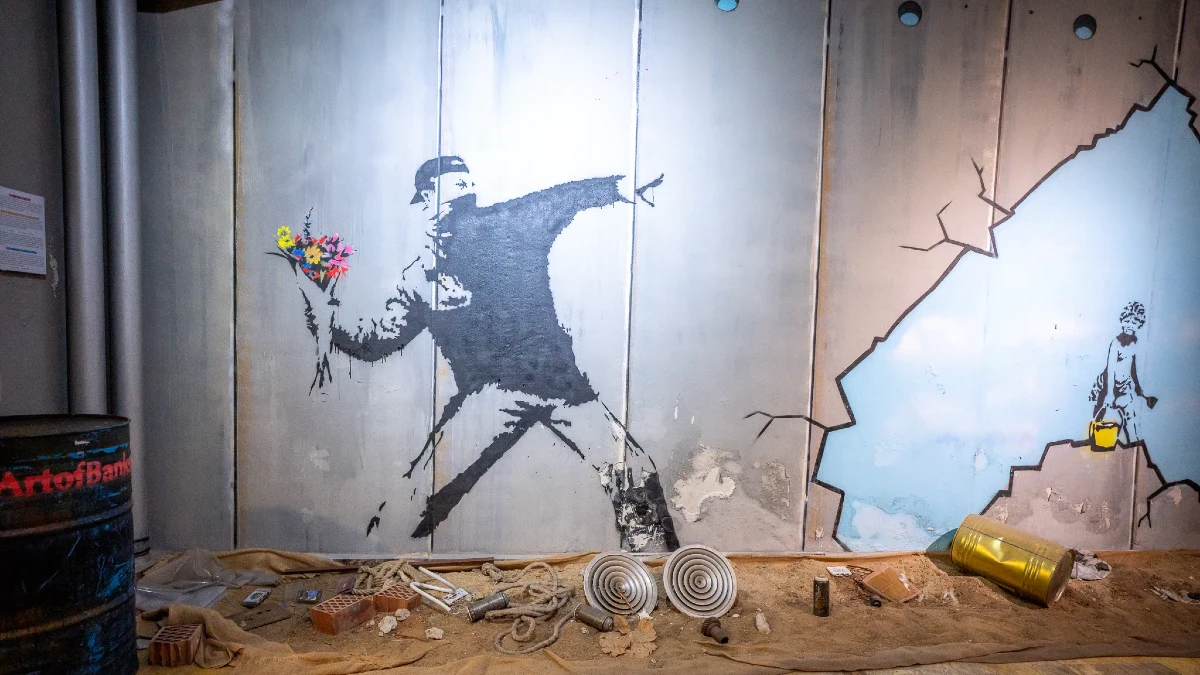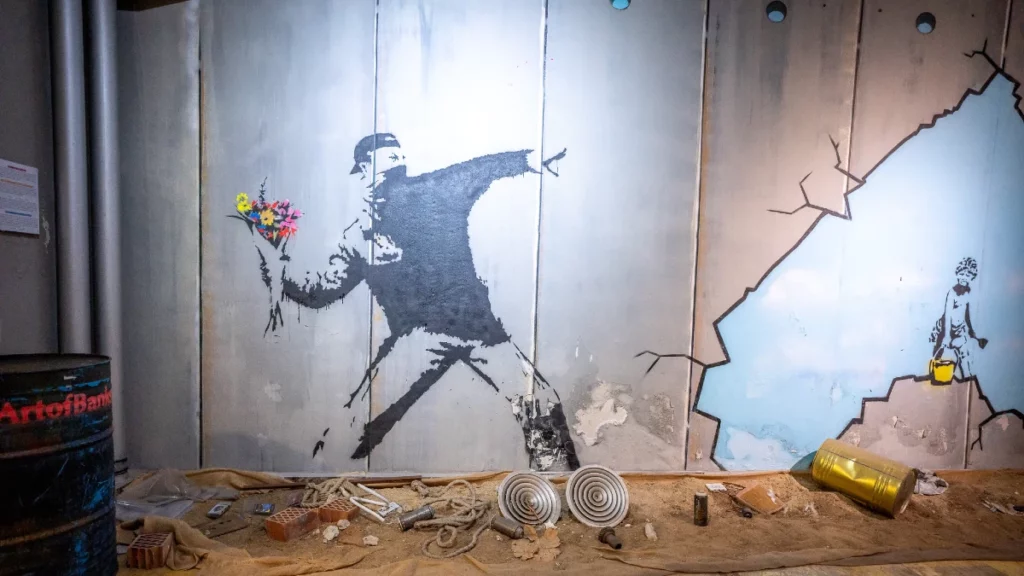 The Banksy Museum of Barcelona, also known as Espacio Trafalgar, is a unique exhibition space that provides a comprehensive look into the world of the elusive street artist Banksy.
It aims to provide an immersive and interactive experience for visitors, allowing them to appreciate the work of Banksy in a unique and educational setting.
In addition to showcasing works of Banksy, the museum also serves as a platform to educate visitors about the artist's political and social commentary.
Las Golondrinas Sightseeing Cruise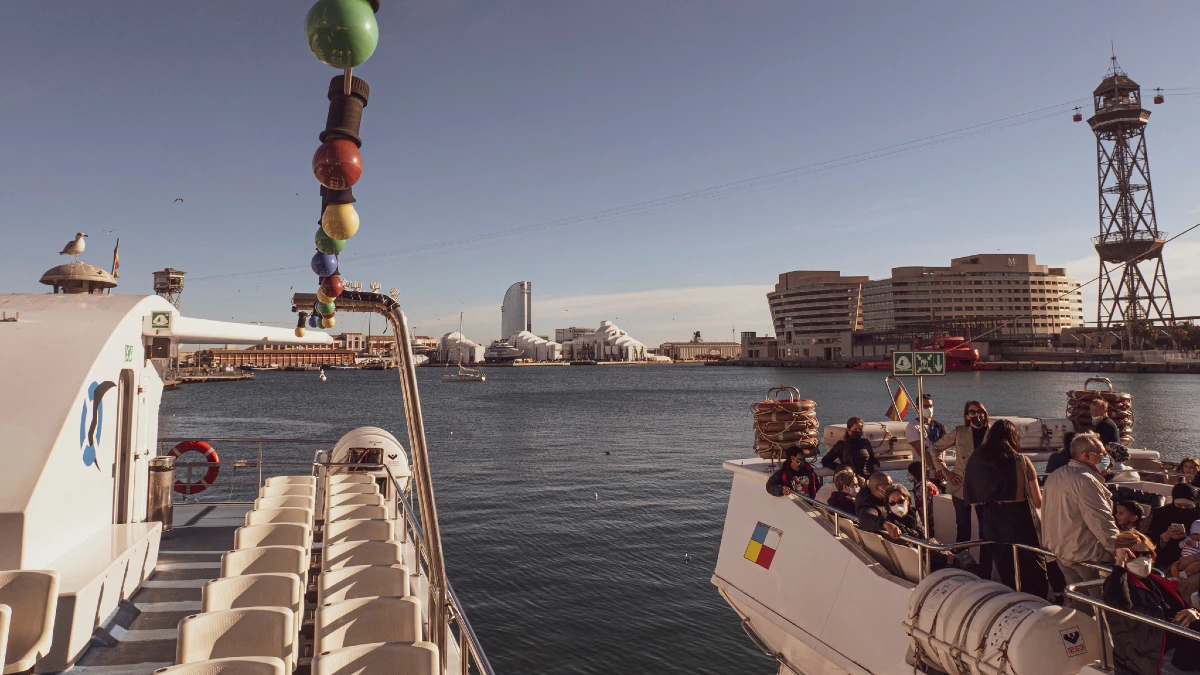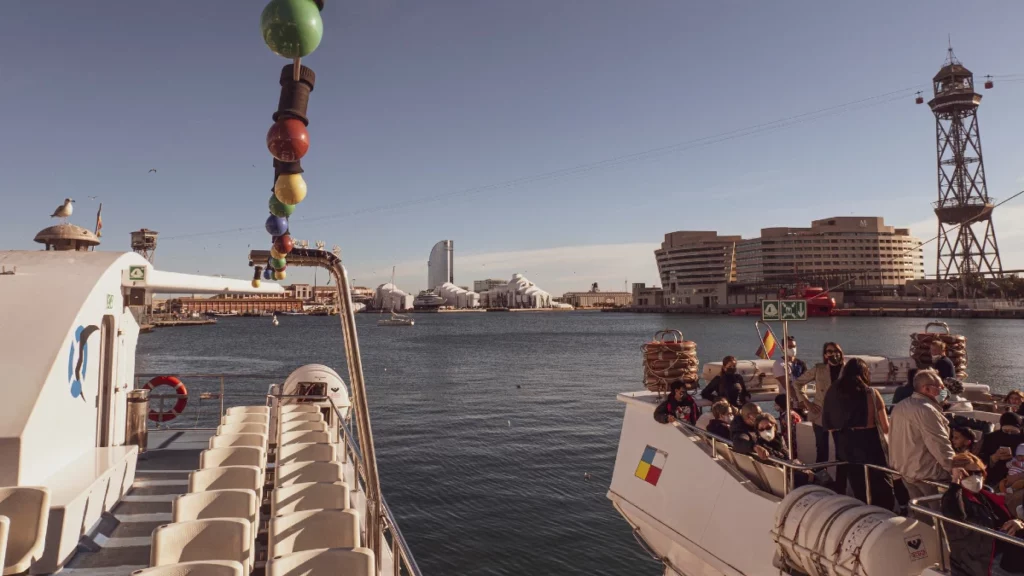 Las Golondrinas is a popular sightseeing cruise in Barcelona that offers visitors a unique way to explore the city's port.
It gives views of the city's landmarks and monuments, including the Columbus Monument, the W Hotel, Barceloneta Beach, and many more.
The cruise boats have indoor and outdoor seating, and some ships have a bar that allows passengers to enjoy the city's views while having a drink or a snack.
The boats also have large windows, providing all passengers with panoramic city views.
It's a great way to experience the beauty of Barcelona from the water.
Wax Museum Barcelona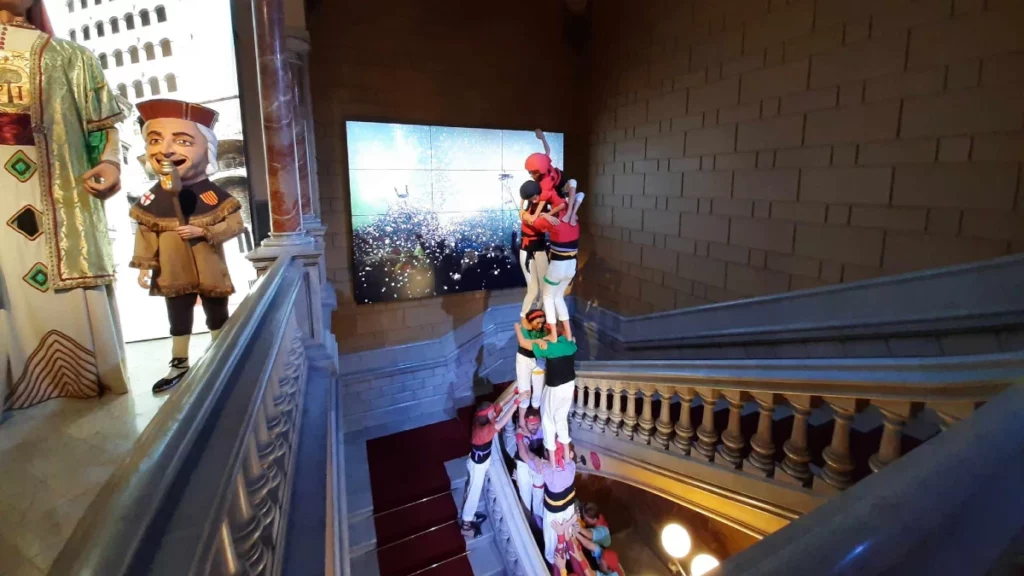 The Wax Museum of Barcelona, or the Museu de Cera Barcelona, is a popular tourist attraction in the city center.
Many lifelike wax figurines, including well-known historical figures, celebrities, politicians, and fictitious characters, are on display.
The museum is divided into themed rooms, each showcasing figures from a specific period or cultural area.
Museu Nacional d'Art de Catalunya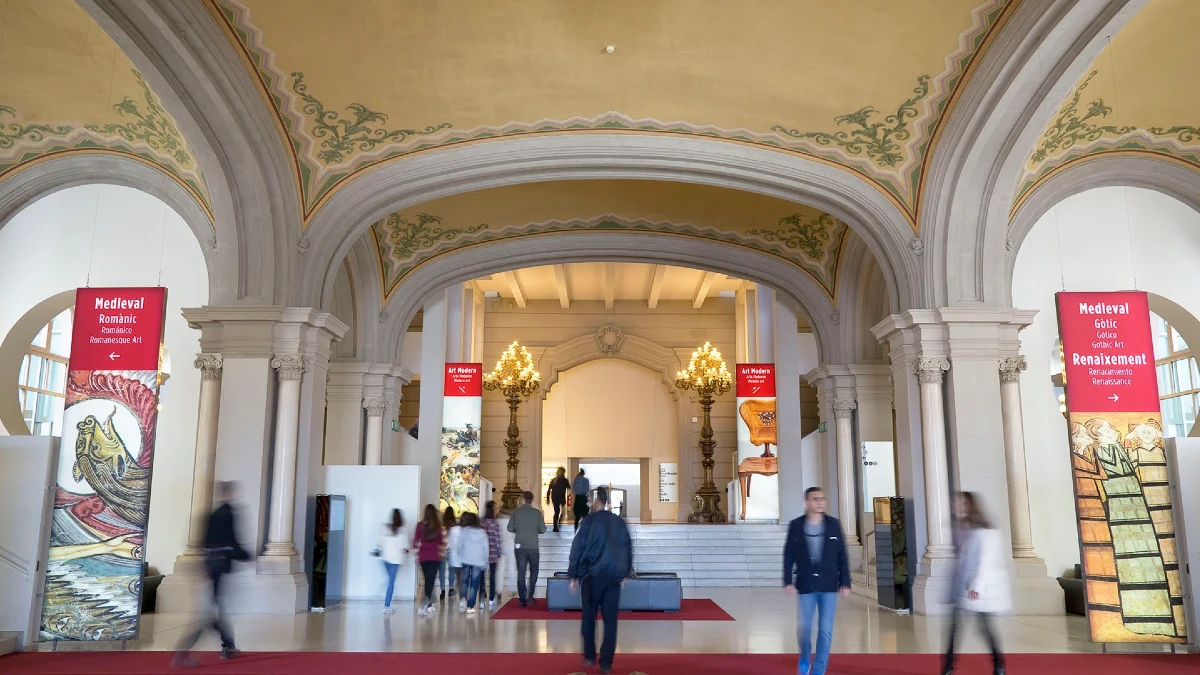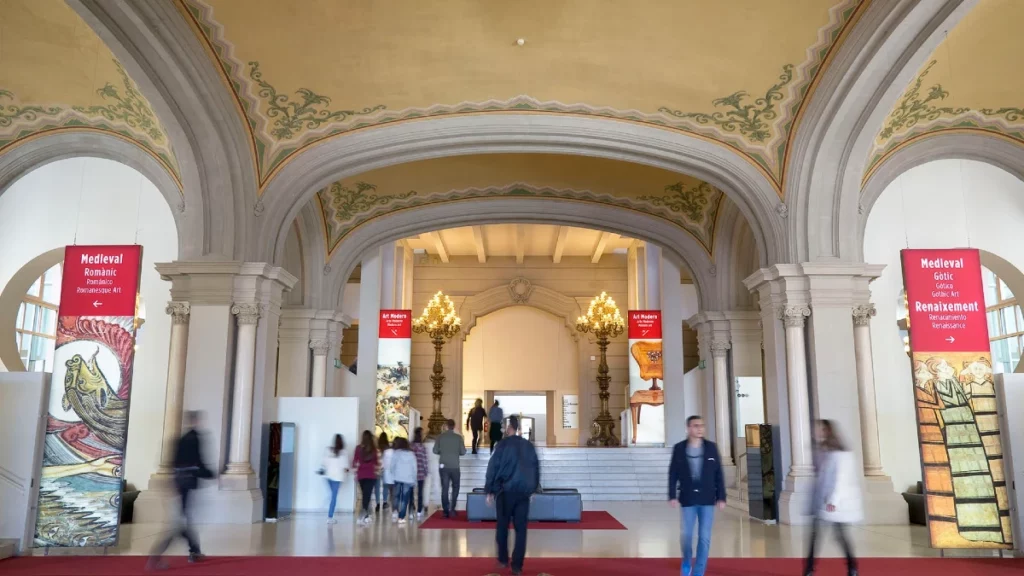 The National Art Museum of Catalonia, or MNAC, was established in 1990 and has been a major center of art and culture in the region ever since.
The museum is housed in the Palau Nacional, originally built for the 1929 World's Fair, and has been used for many purposes over the years.
Today, the Palau Nacional is a stunning, modernist building that serves as a fitting home for the museum's extensive collections.
Big Fun Museum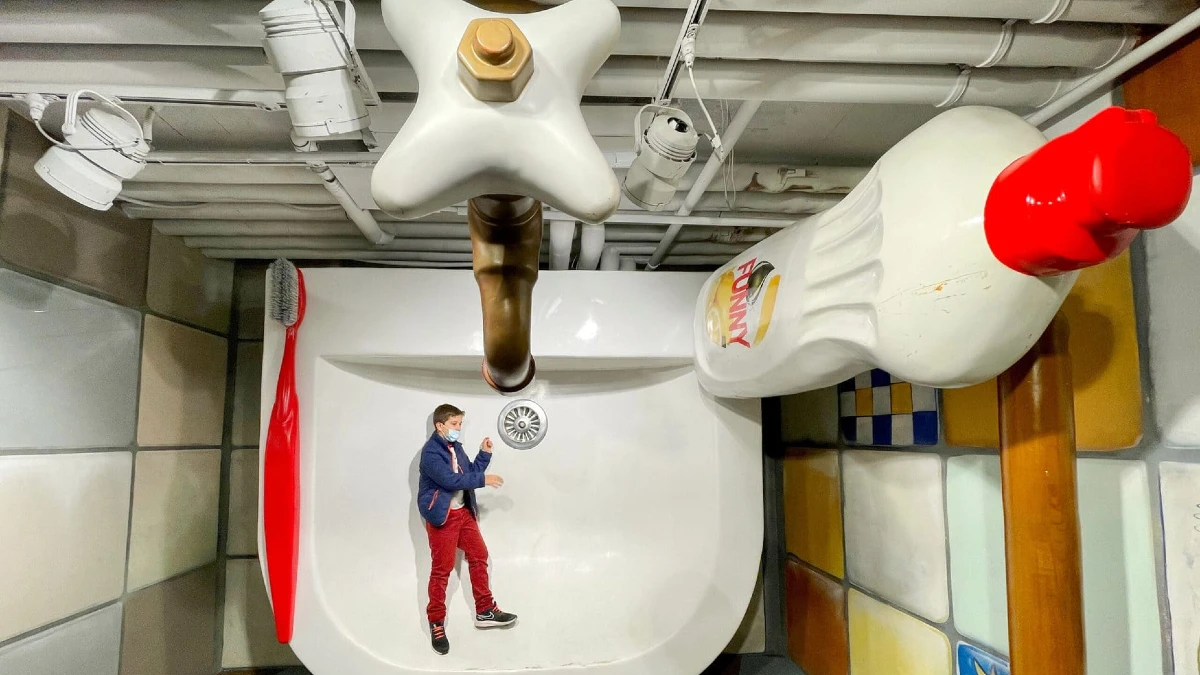 The Big Fun Museum is one of the most fascinating and unique attractions in Barcelona, Spain.
The museum is dedicated to optical illusions and the ways in which our brains interpret and perceive the world around us.
The Big Fun Museum is an incredibly fun and engaging attraction in Barcelona.
Museum of Contemporary Art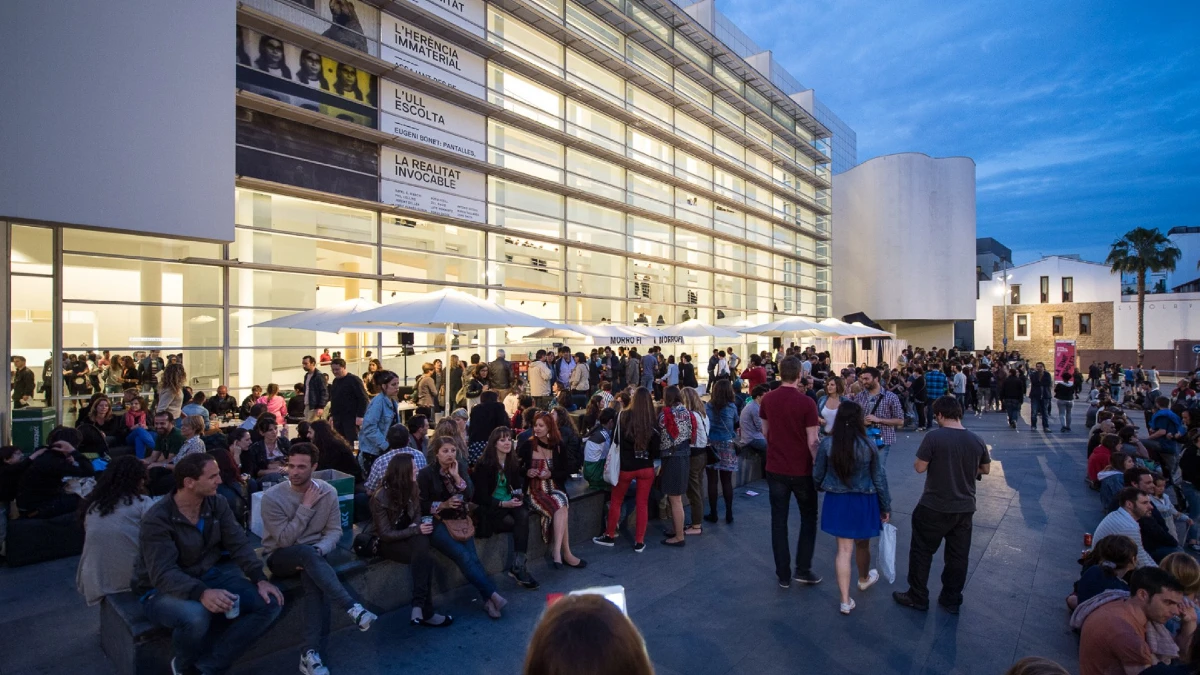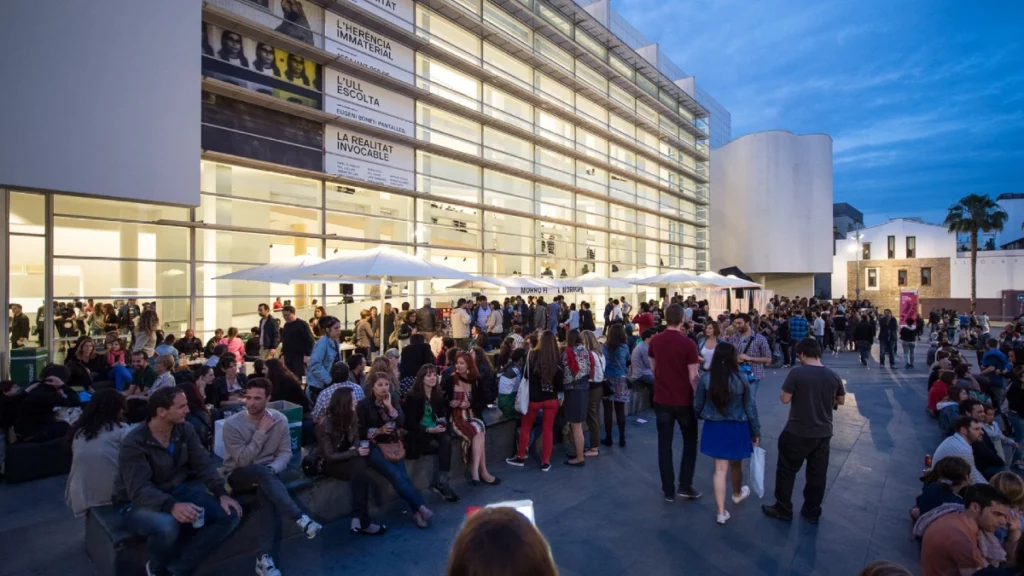 Enter the biggest contemporary art museum in Barcelona and use your creativity to decode some of the best works of art the city has to offer.
The Museum of Contemporary Art of Barcelona, or MACBA, is an organization that strives to reflect on the recent past (in art) with the function of creating the future.
It accomplishes its goals by using art, all the while rejecting one dominant narrative.
Chocolate Museum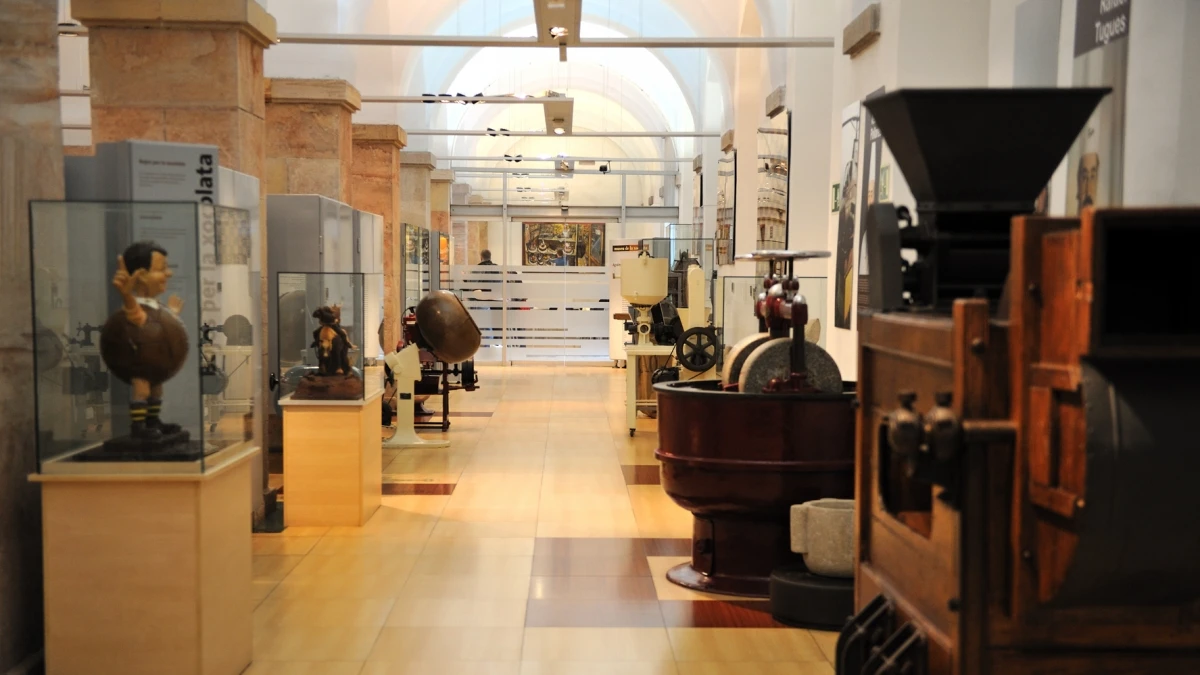 The Chocolate Museum is a unique and fascinating museum in Barcelona, Spain.
Dedicated to the history and art of chocolate, the museum offers a unique experience for chocolate lovers and history enthusiasts alike.
Visitors to the Museu de la Xocolata can explore the history and art of chocolate, from its origins in South America to its role in Europe today.
Icebar Barcelona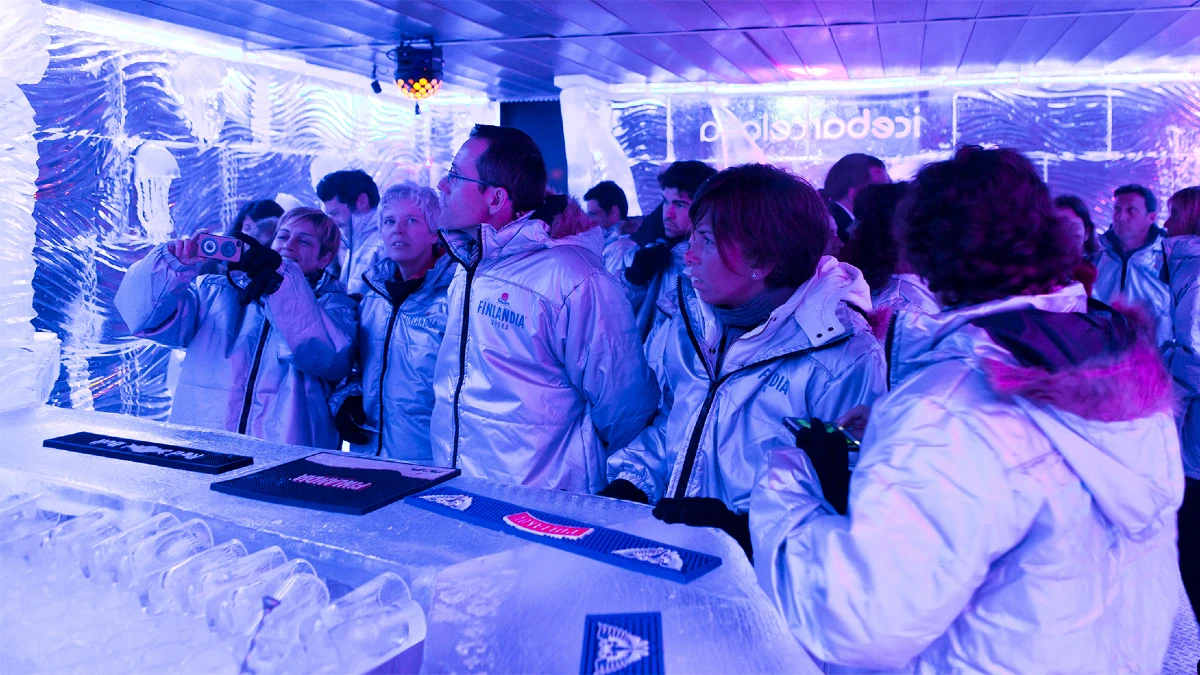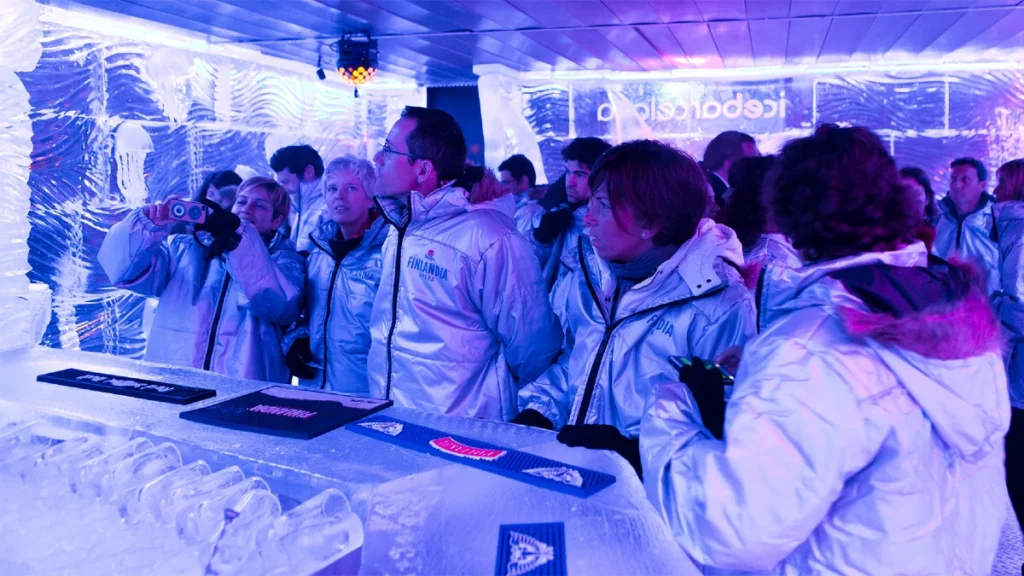 As the name suggests, Icebar is a bar made entirely out of ice and the first of its kind in Spain, which strives to offer a unique and unforgettable experience to visitors.
Barcelona Icebar is kept at a constant temperature of -5 degrees celsius, which is the perfect temperature for the ice to remain solid.
This attraction is the best way to cool off on a hot day and an excellent way to spend an hour or two with friends or family at Barcelona's Icebar.
Catalonia in Miniature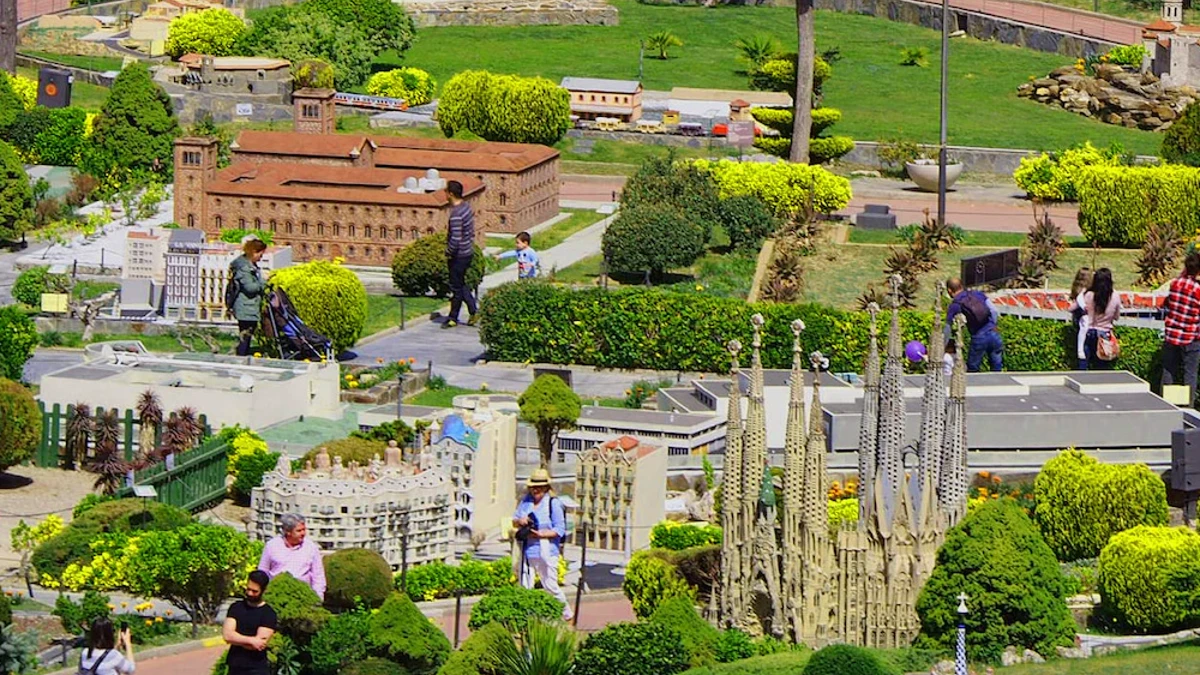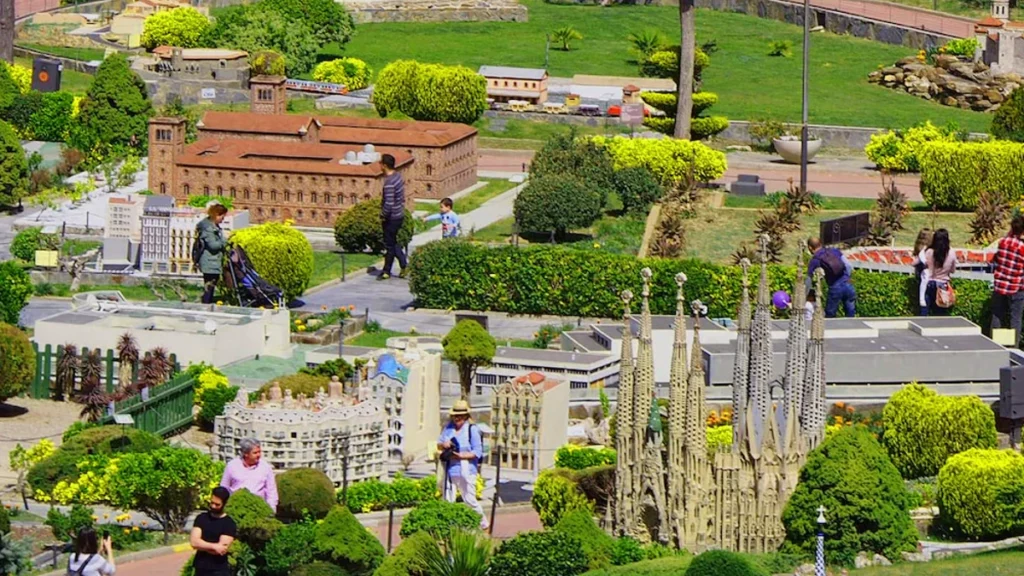 Miniature Catalonia in Barcelona is Europe's largest miniature park and was designated a National Tourist Interest in 1983.
The miniature park features scale models of 147 monuments and significant locations from Catalonia's four regions, the Balearic Islands, and works by Antoni Gaud.
The theme park also offers many other services to a great day: Picnic area, bar, restaurant, train, amphitheater, and playground.
Colonia Güell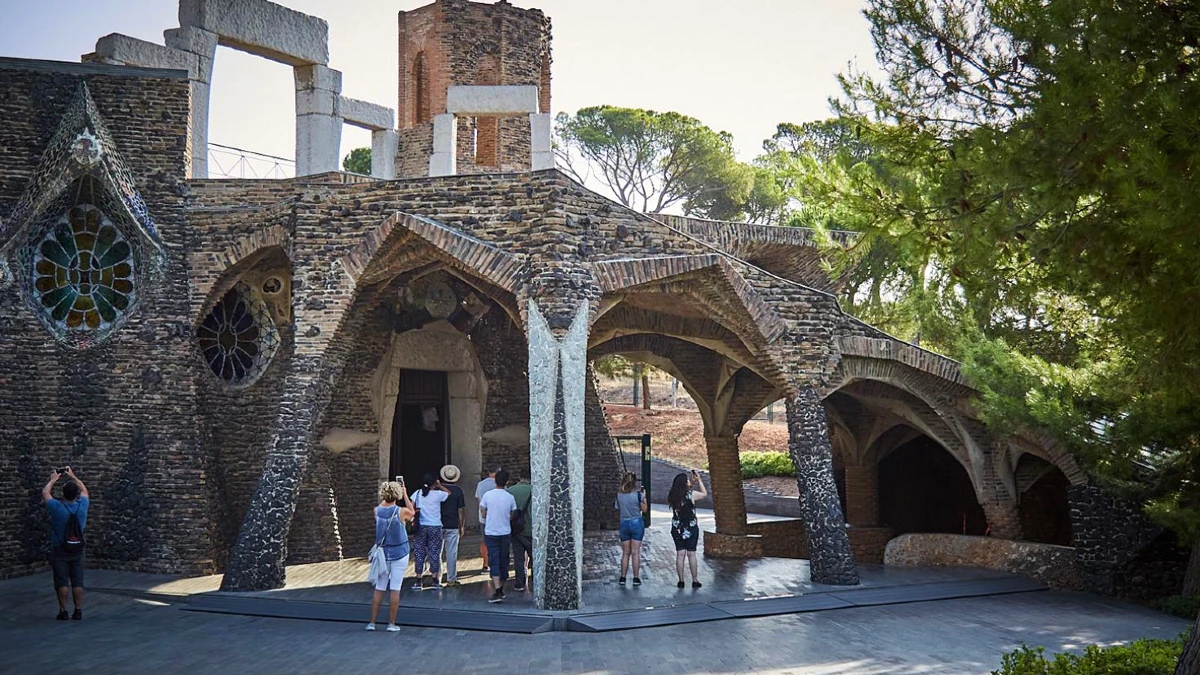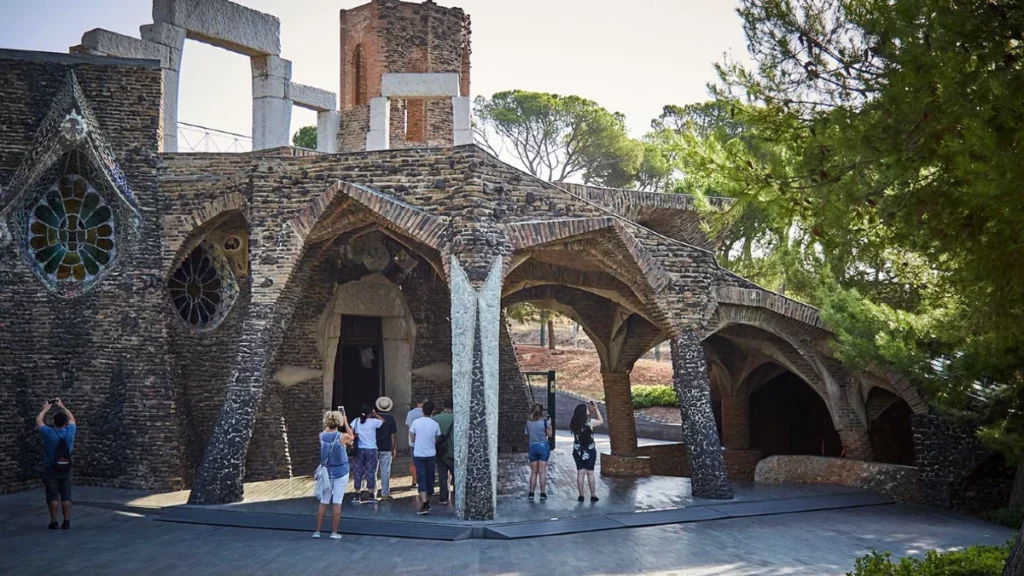 Colonia Güell has been tucked away in the Barcelona Hills for more than a century.
It was created by the renowned industrialist Eusebi Güell and was constructed by the great architect Antoni Gaudi.
The city's steady southerly expansion towards El Prat's main airport, however, means that its unveiling is only a matter of time, which is creating a wealth of opportunity.
Mies van der Rohe Pavilion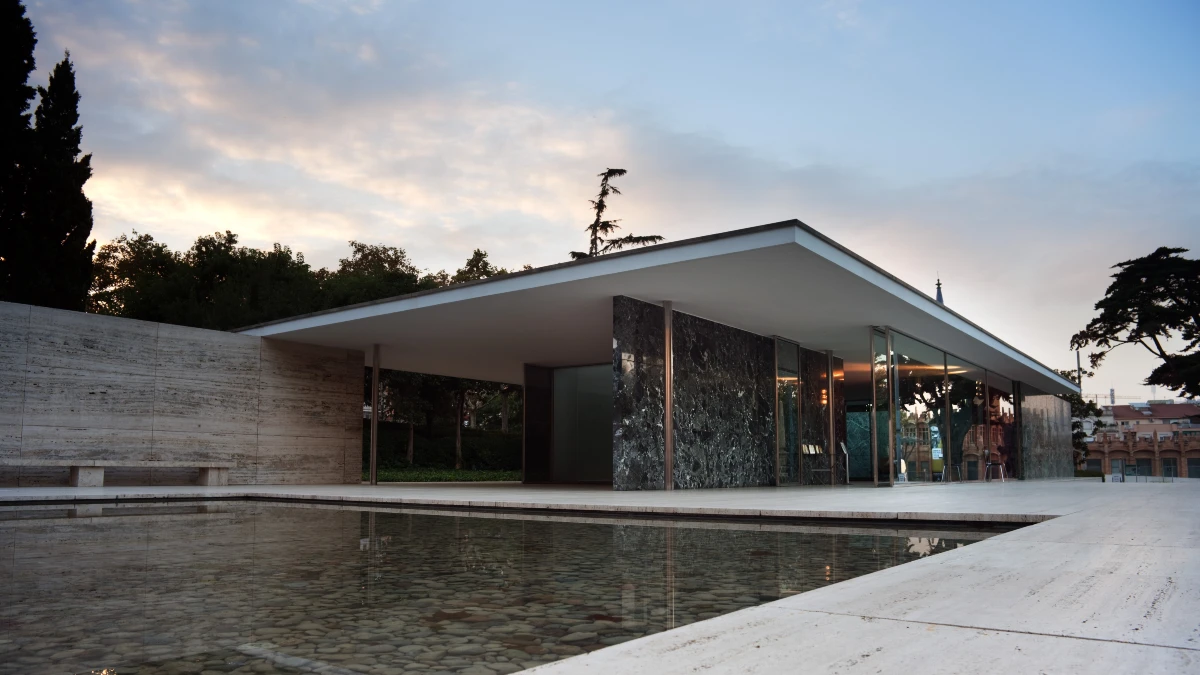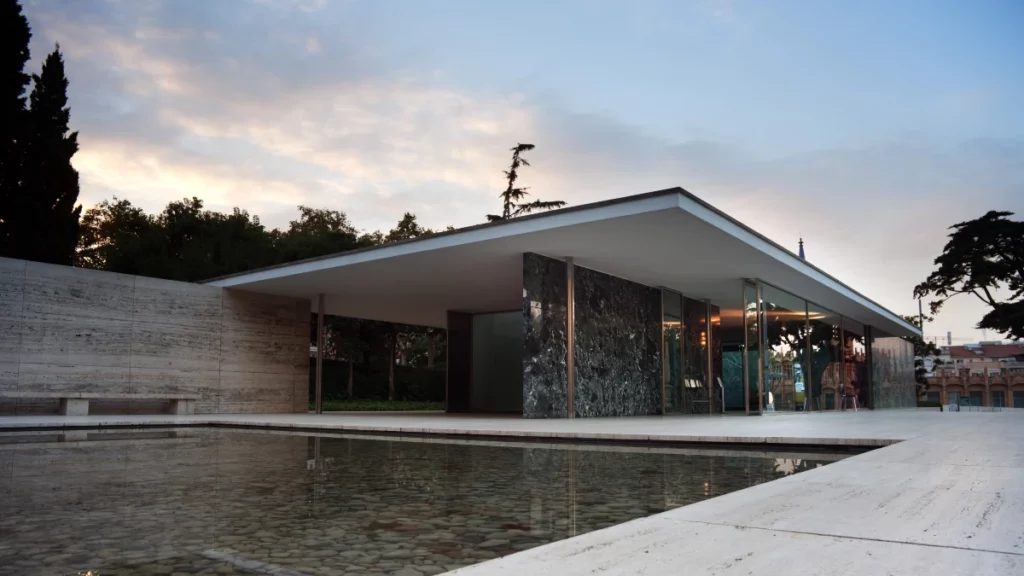 Lilly Reich and Ludwig Mies van der Rohe collaborated on the Mies van der Rohe Pavilion or Barcelona Pavilion design.
The Barcelona Pavilion is more than just a building – it is a complex where the interior fuses with the architectural landscape of its surroundings to form a single entity.
After WWI, it was renamed the German Pavilion.
In the 20th Century, the pavilion became the face of Germany, demonstrating the country's progressive nature.
Tarantos Flamenco Show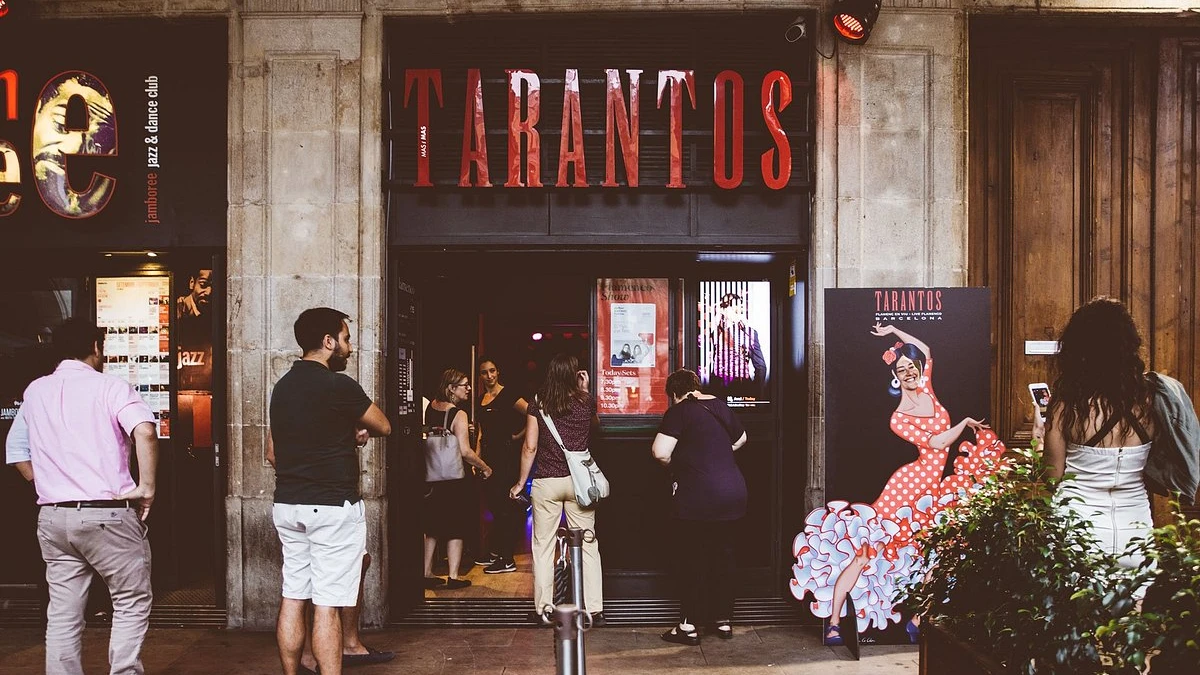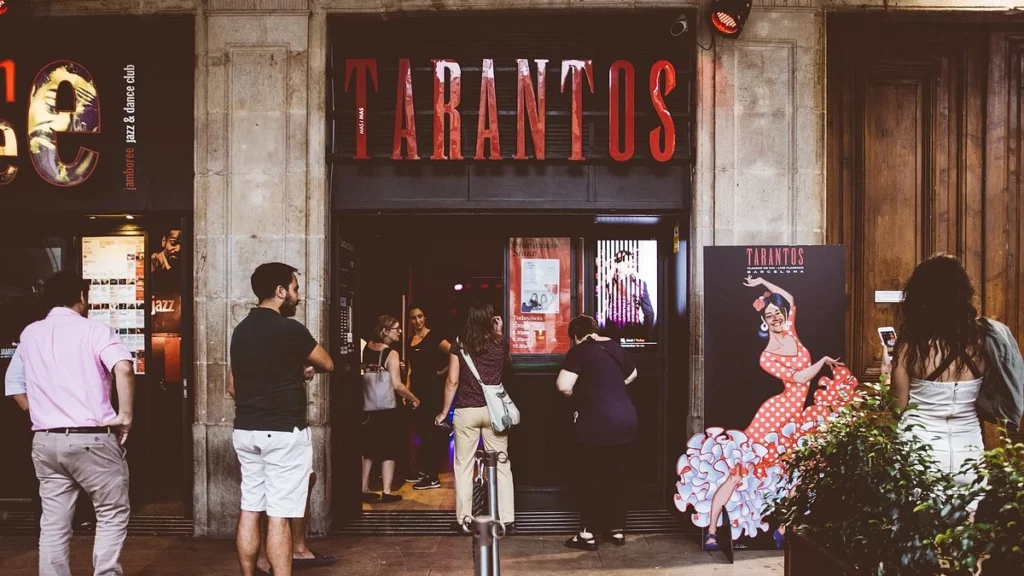 Flamenco is a UNESCO-protected cultural tradition and is one of Barcelona's pride and joy.
One of the best places to enjoy flamenco dance is at the Los Tarantos in Barcelona.
Palau de la Música Catalana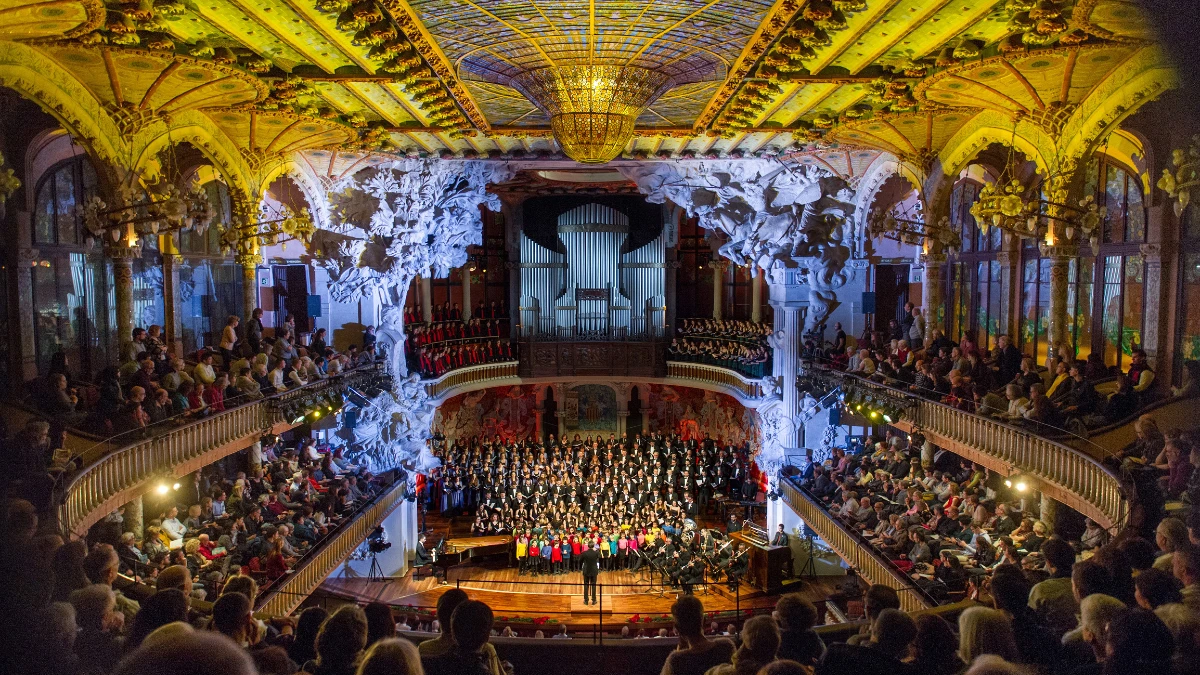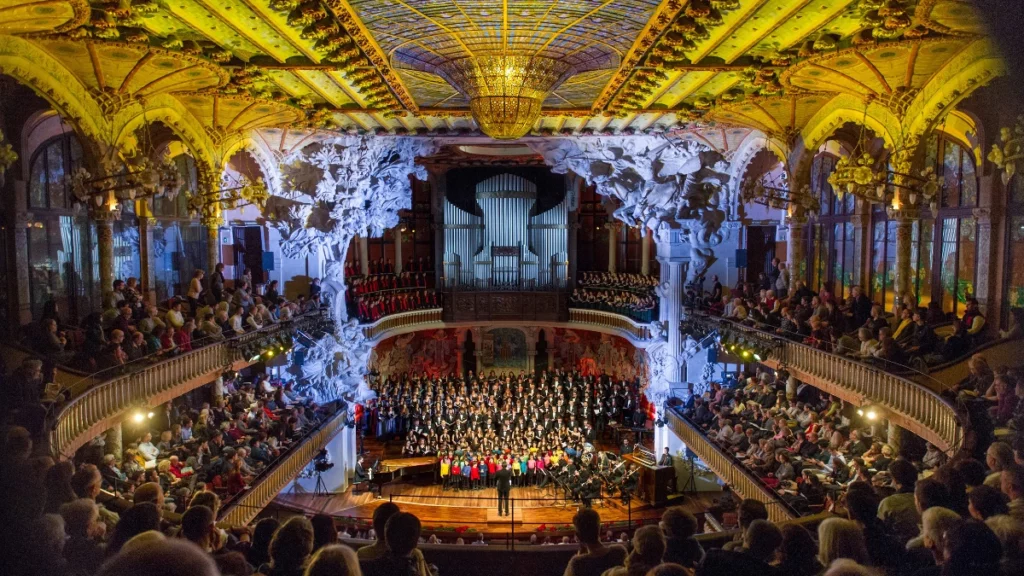 Palau de la Musica Catalana in Barcelona is a concert hall built in 1905 and 1908.
It depicts the modernist movement representing the city's architectural and cultural characteristics.
Lluís Domènech I Montaner, a famous modernist-style architect, designed the Palau de la Música.
It is a UNESCO-awarded architecture built to encourage the appreciation of music, especially choir singing, and the sharing of cultural heritage.
Tablao Flamenco Cordobés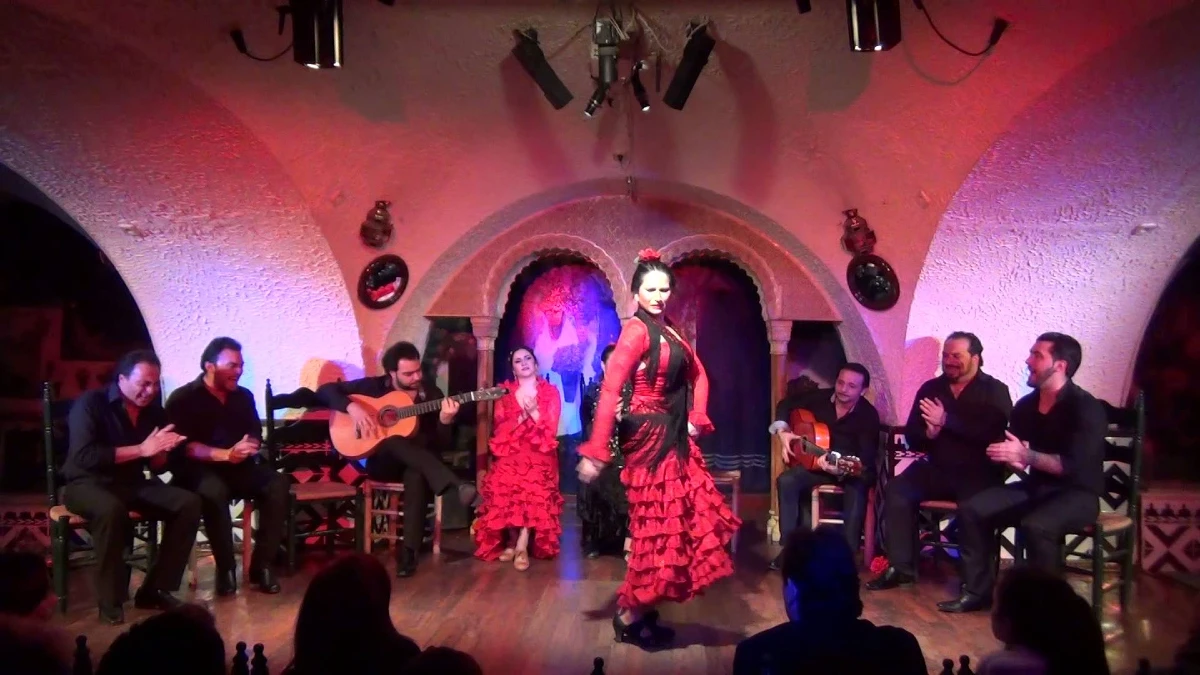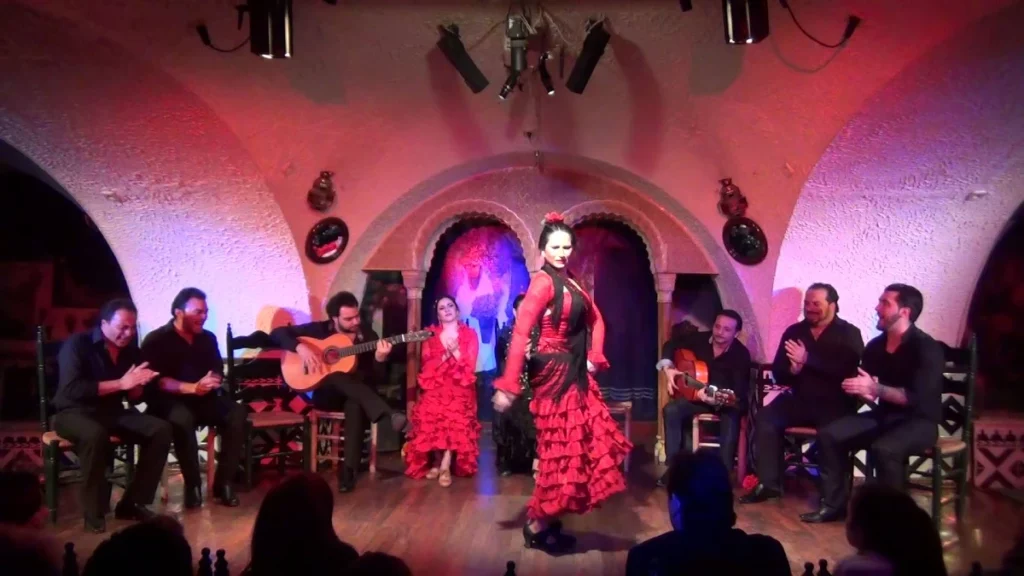 Barcelona's Tablao Flamenco Cordobes has every right to be regarded as the city's most important historical tablao.
Since its establishment in 1970 under the direction of a family of artists, it has welcomed every great flamenco performer to Barcelona.
Without losing a shred of authenticity, it has grown to be a flamenco industry standard while remaining true to its illustrious past as a tablao flamenco.
IDEAL Centre d'Arts Digitals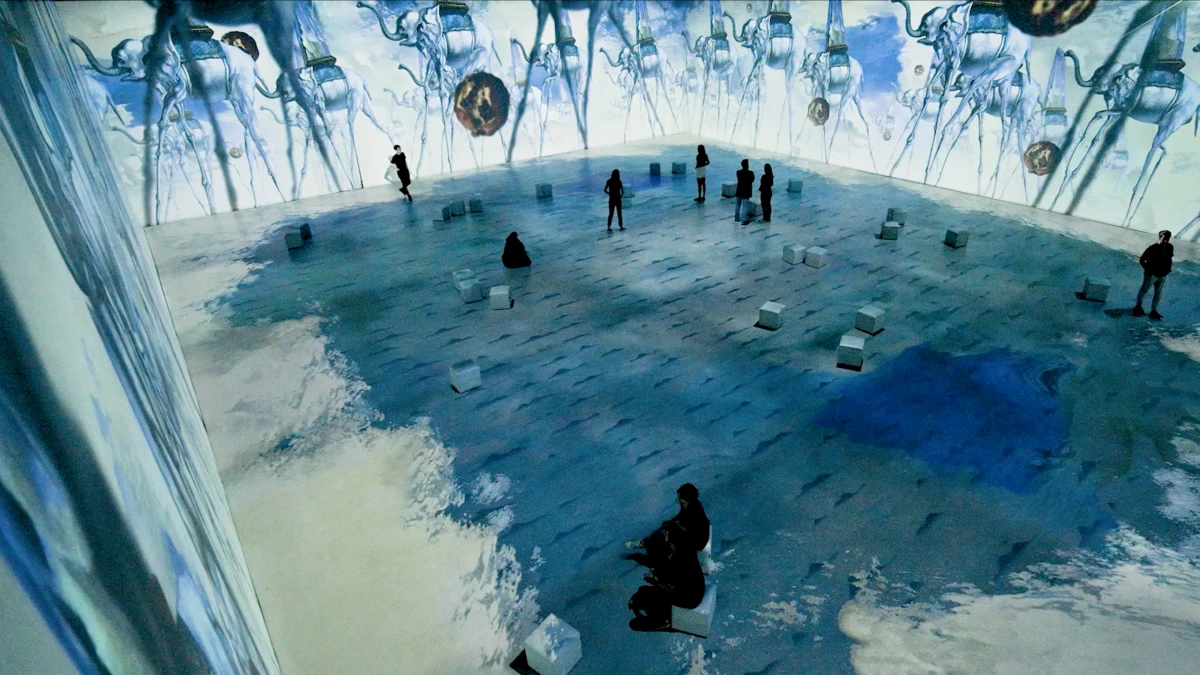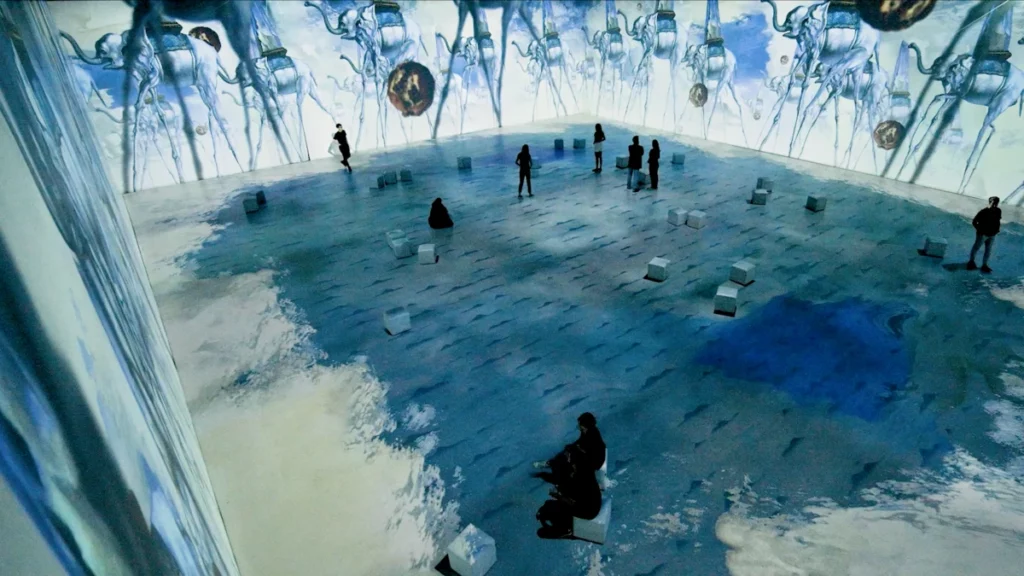 IDEAL Centre d'Arts Digitals is a cultural institution located in Barcelona, Spain, dedicated to promoting digital arts and culture.
The name IDEAL stands for International Digital Exhibition of Arts and Letters.
This highlights the center's focus on showcasing and exploring the possibilities of digital media.
Kids activities in Barcelona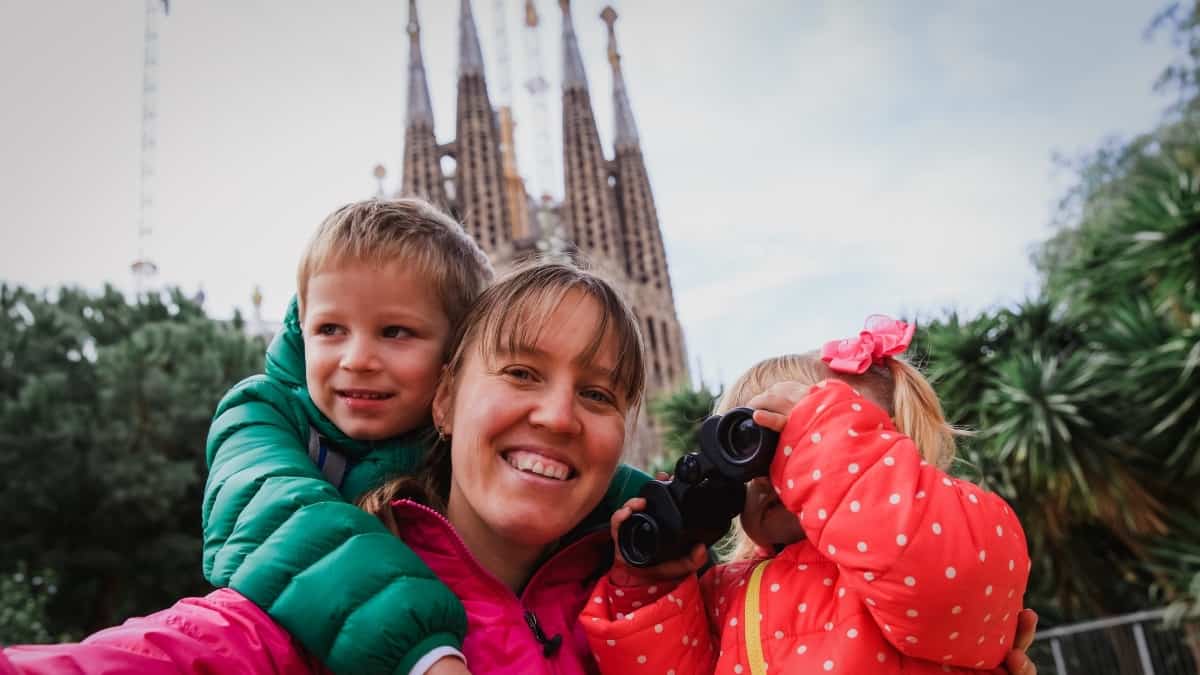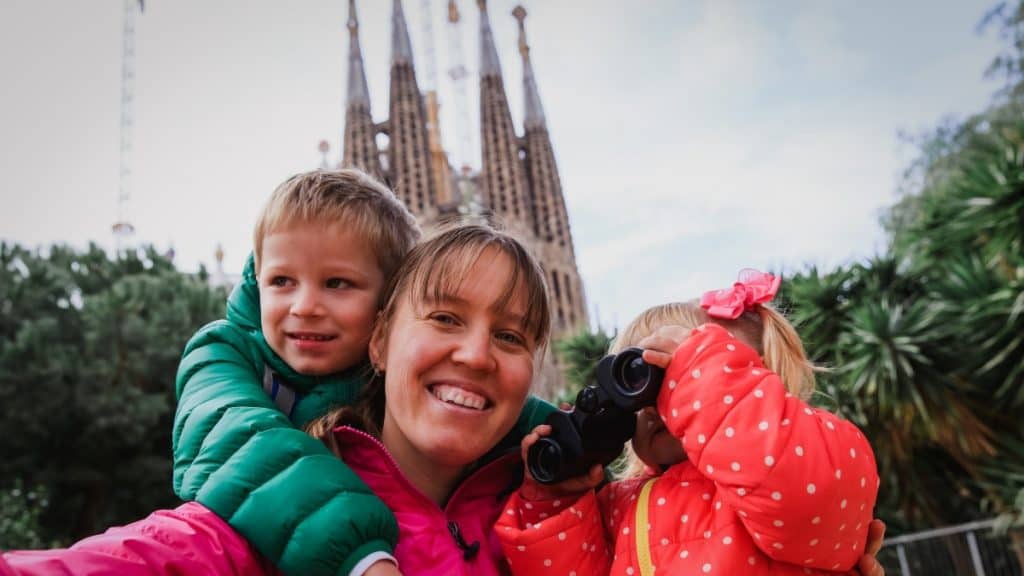 The Spanish capital attracts more than 30 million tourists every year. More than half of them, come with their kids in tow. Find out about all the kid-friendly activities in Barcelona.
Valentine's Day in Barcelona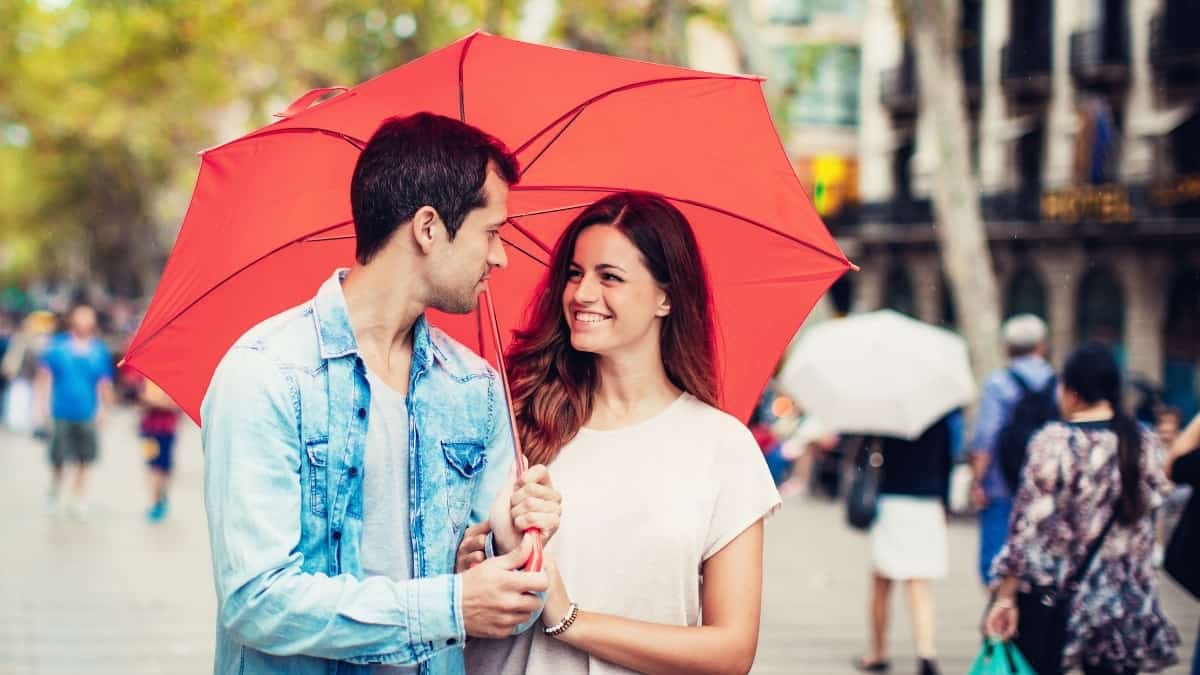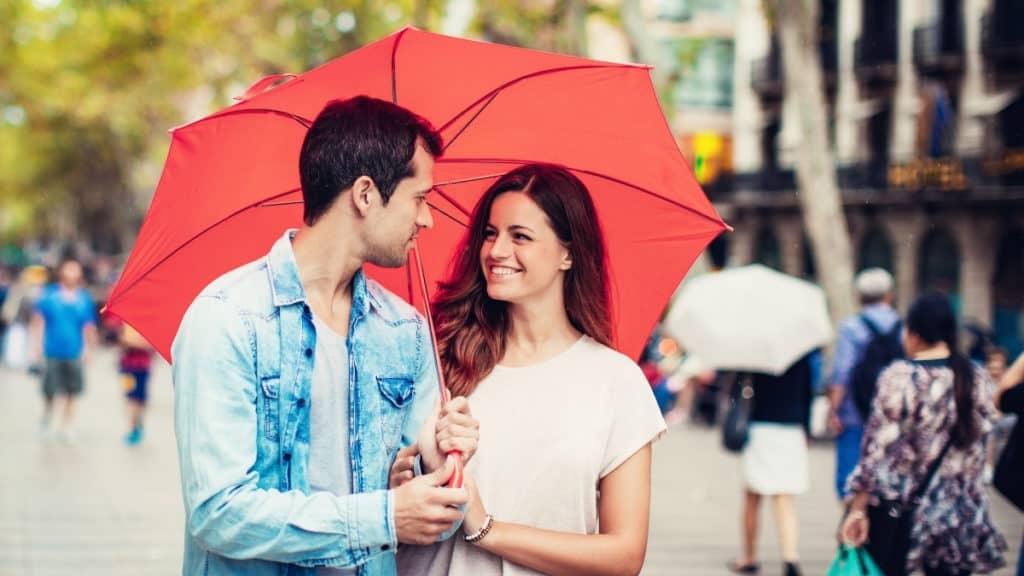 The Spanish capital has Antonio Gaudi's architecture, fascinating tourist attractions, vibrant nightlife, sandy beaches, world-class cuisine, etc., which is why young couples love to celebrate Valentine's Day in Barcelona.
Source
# Tripadvisor.in
# Cntraveler.com
# Timeout.com

The travel specialists at TheBetterVacation.com use only high-quality sources while researching & writing their articles. We make every attempt to keep our content current, reliable and trustworthy.
Things to do in other cities