Barcelona is a stunning seaside city famous for its mix of culture, art, food, and joyous vibe.
After seeing its numerous tourist attractions, visitors love wandering the streets and taking in the beautiful Spanish city.
Catalonia's vibrant capital is also known for its gorgeous scenery, breathtaking architecture, and sunny lifestyle.
Don't be surprised if you feel like visiting again, for most tourists do.
Discover the top tourist attractions in this charming city with our list of the things to do in Barcelona.
Sagrada Familia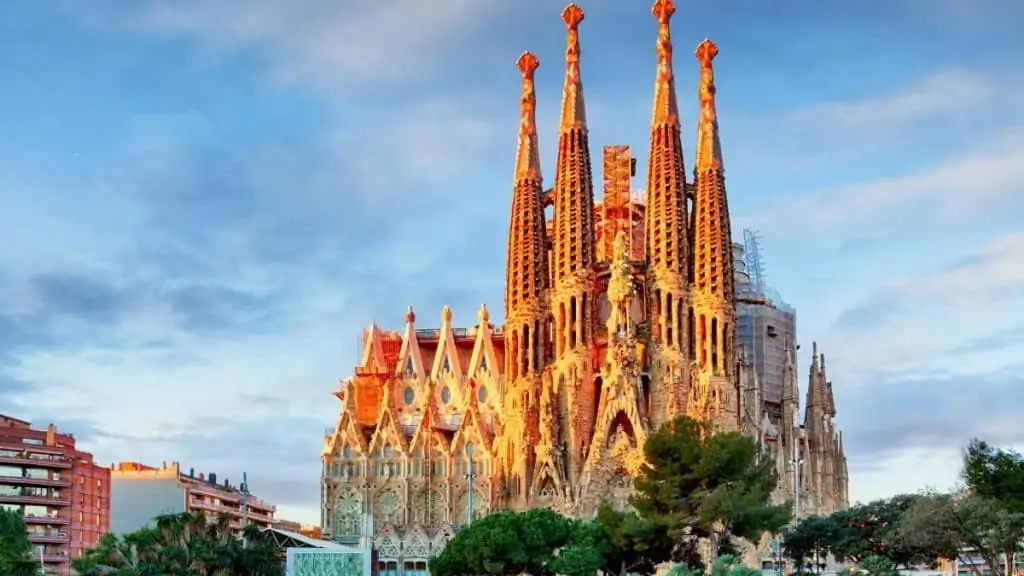 Sagrada Familia is Barcelona's most popular tourist attraction and attracts more than 5 million visitors every year.
The Basilica is the pet project of Catalan architect Antoni Gaudi, known for his dislike of straight lines in design and construction.
Sagrada Familia has been under construction since 1882 and will be ready by 2026 – a whopping 144 years.
Tourists visiting Sagrada usually have many doubts, which these articles can help answer.
# Passion facade or Nativity facade
# View from Nativity facade tower
# View from Passion facade tower
# Are Sagrada Familia towers worth it?
# What's inside Sagrada Familia
# Best time to visit Sagrada Familia
# Facts about Sagrada Familia
Park Guell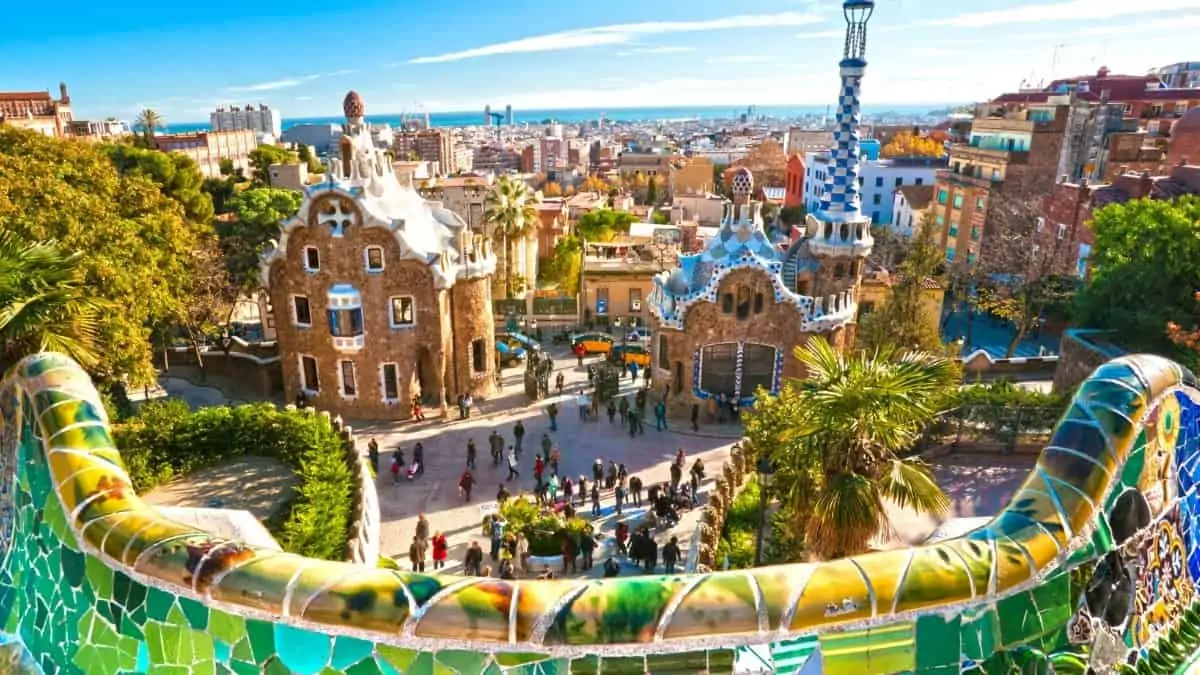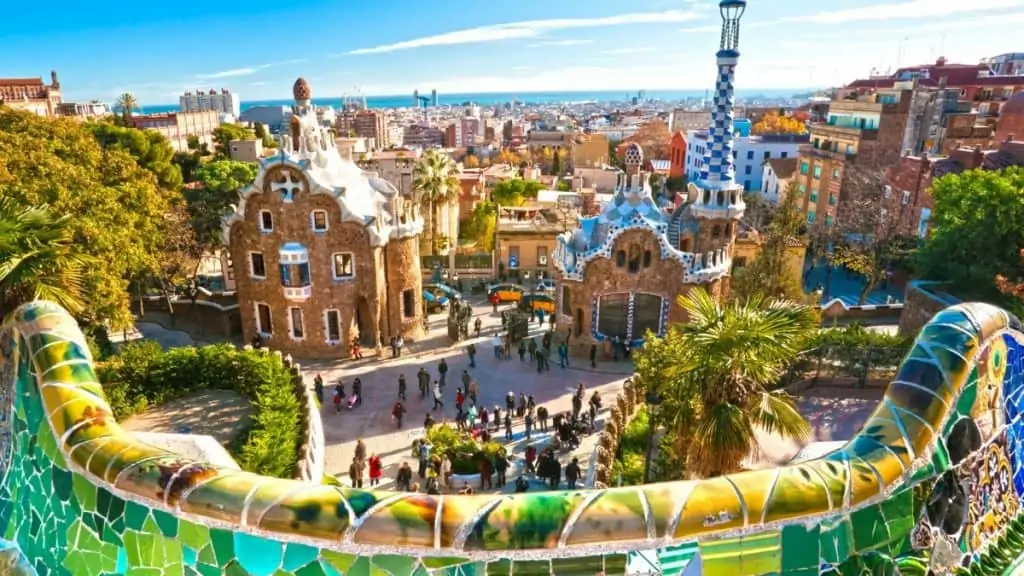 Park Guell was a residential complex designed by architect Antoni Gaudi between 1900 to 1914.
The complex was to have 60 houses, but when nobody came forward to buy the homes, the project got abandoned.
After a few years, the authorities turned it into a park with two parts – the public park and the Monumental Zone.
Park Guell is extremely popular and receives more than ten million tourists every year.
After Sagrada Familia, it is the second most popular attraction in Barcelona.
# Interesting facts about Park Guell
Camp Nou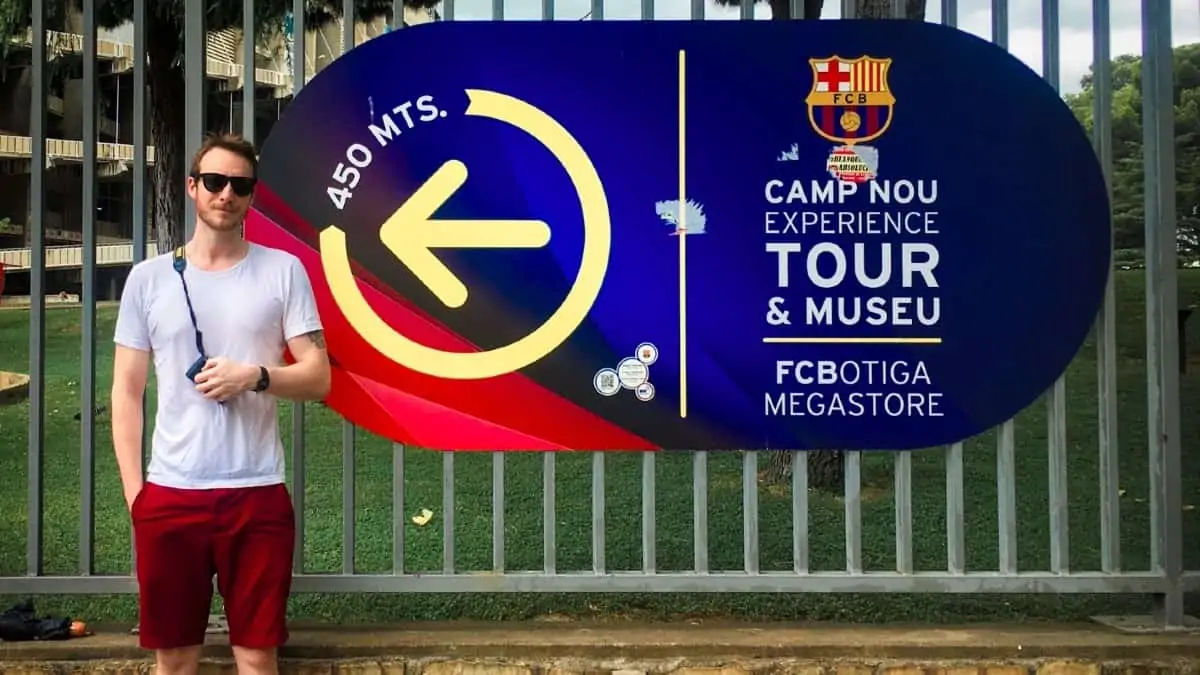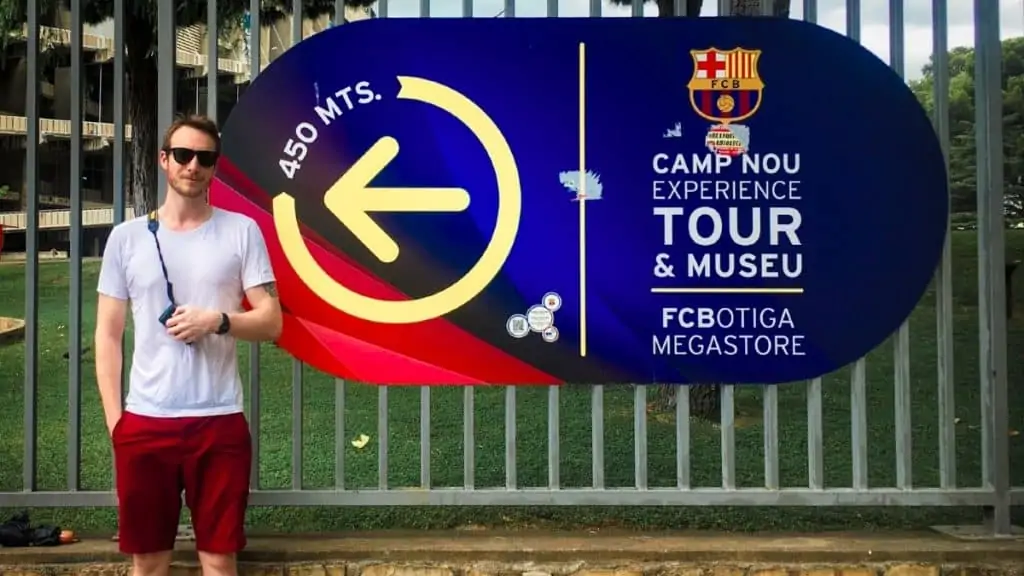 Camp Nou, also known as the Barcelona Stadium, is a must-visit attraction in the city.
Two million tourists take the Camp Nou Stadium tour every year.
As part of this tour, tourists also get to visit Barcelona Football Club Museum inside the Stadium.
Casa Mila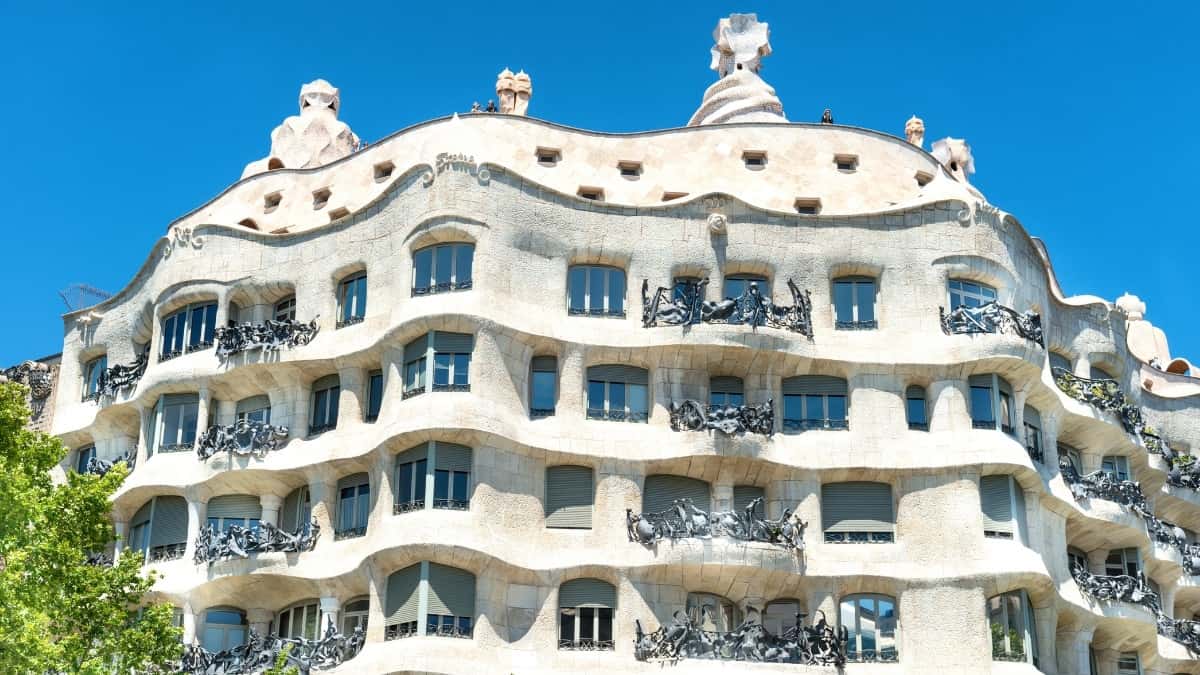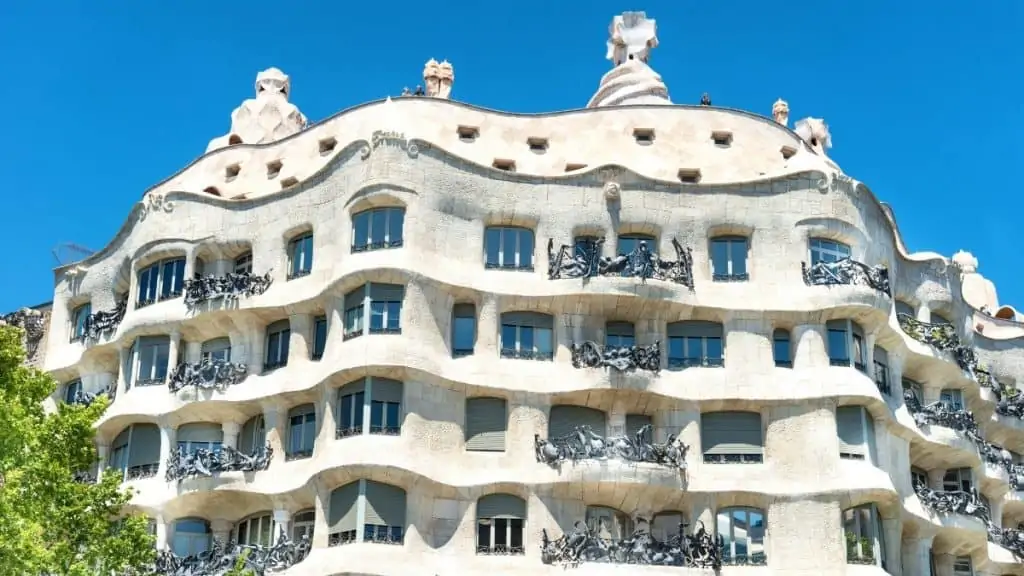 Casa Mila was Antonio Gaudi's last residential building before focusing all his energy on Sagrada Familia.
Gaudi built Casa Mila between 1906 and 1912, right in the middle of Barcelona city.
Also known as La Pedrera, it is visited by more than a million tourists every year.
Casa Batllo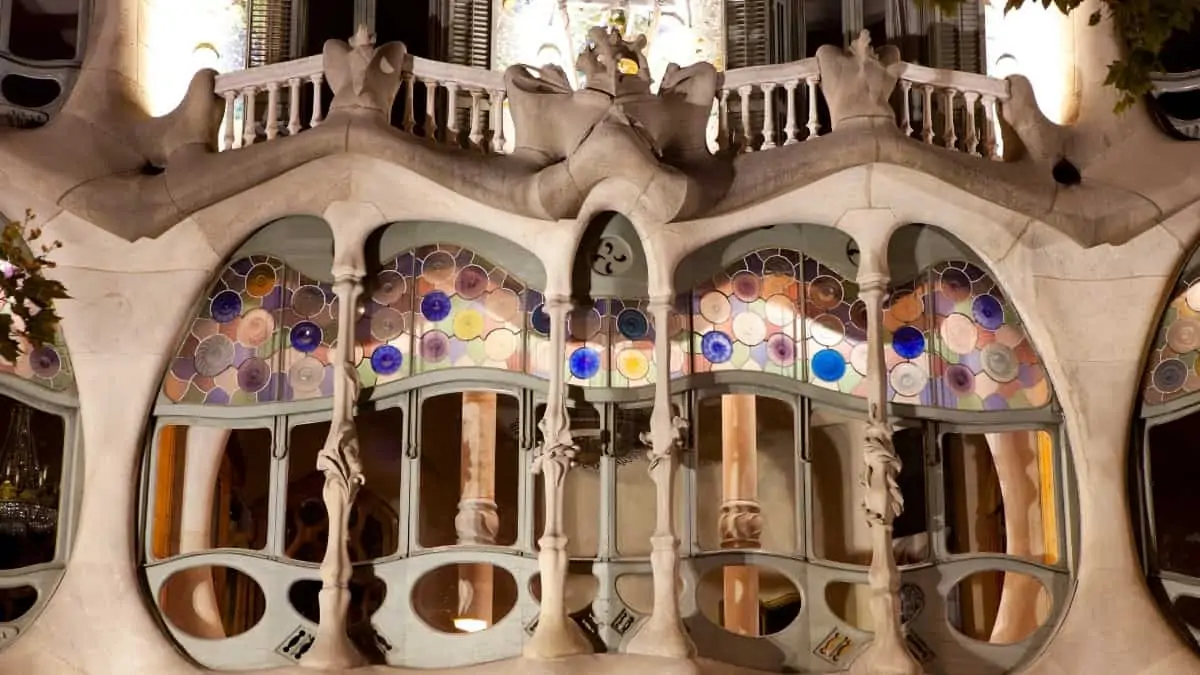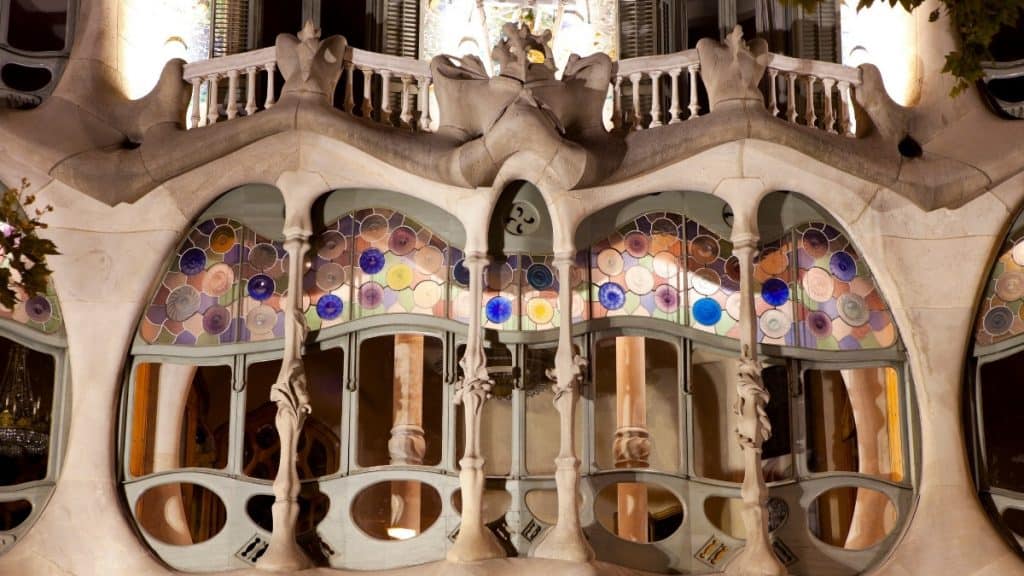 Casa Batllo is a beautiful residential building, which attracts more than a million tourists every year.
It was designed more than 110 years back by Catalan architect Antonio Gaudi, who also built Sagrada Familia, Park Guell, Casa Mila, etc.
The locals also call it Casa dels Ossos or House of Bones since it looks like skulls and bones were used to make it.
Barcelona Zoo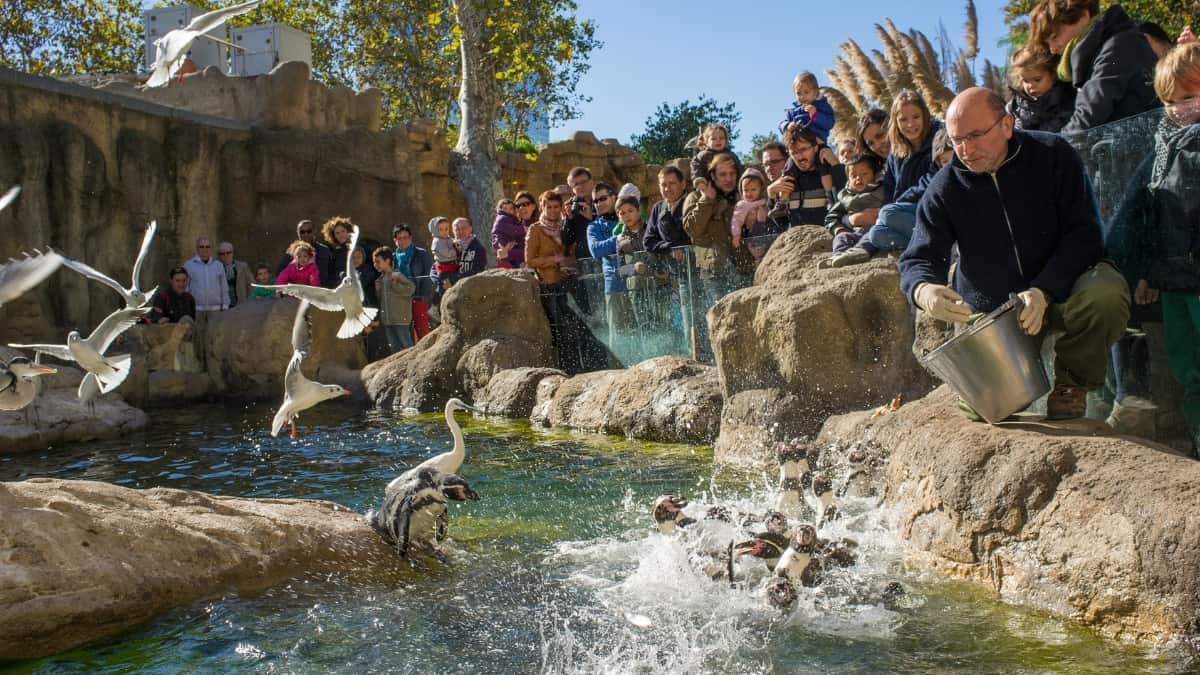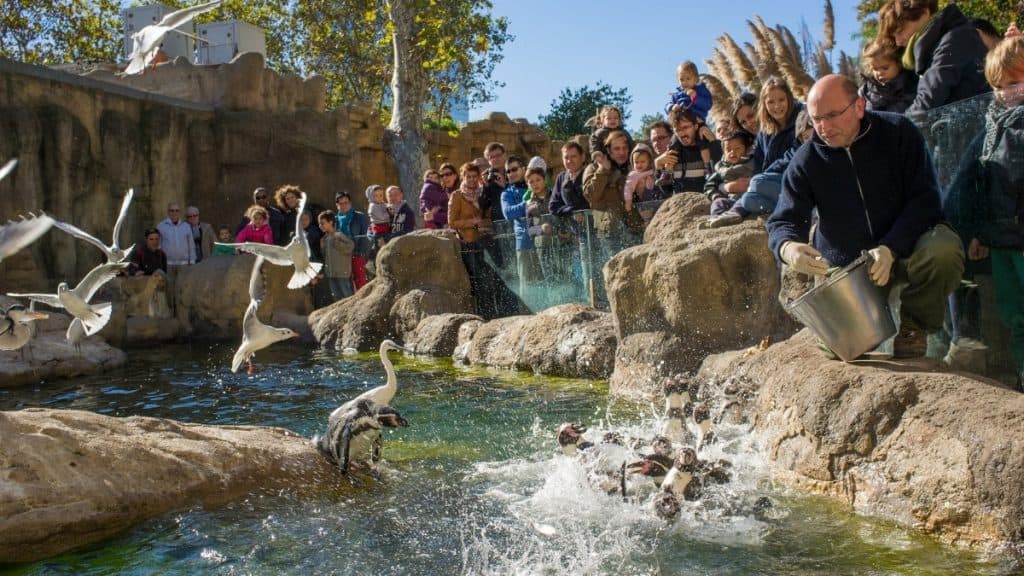 Barcelona Zoo is a popular destination for a day outing spread over 32 acres within the city.
It receives nearly a million visitors annually who visit to see its 2000 animals of 300 different species.
It is also a biodiversity park with 1300 trees, plants, and flowers.
With a rich offering of flora and fauna, Zoo Barcelona is worth visiting, especially for families.
Barcelona Aquarium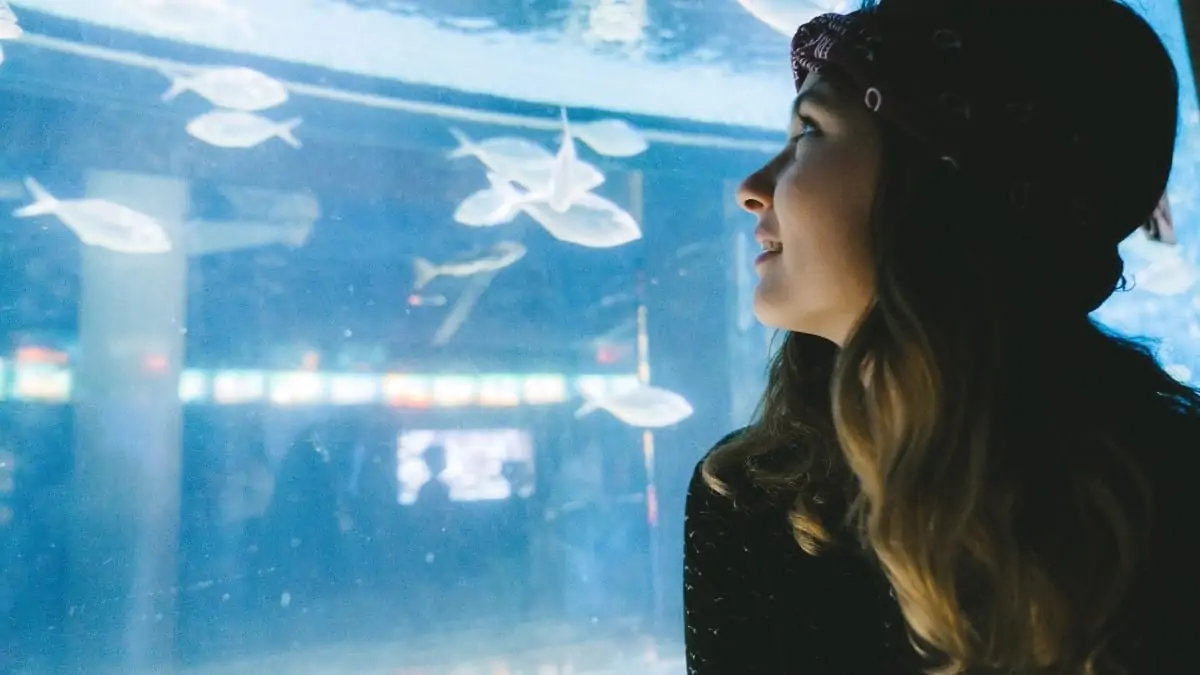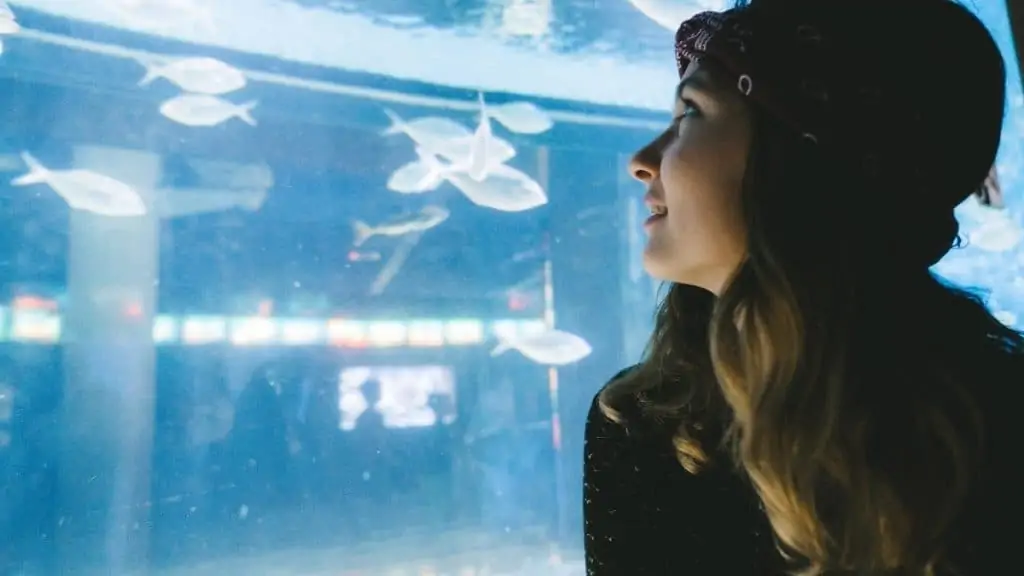 Barcelona Aquarium is one of Europe's largest and richest collections of marine life and has the only Oceanarium on the whole continent.
Barcelona Aquarium attracts more than two million visitors annually, making it the 4th most popular tourist spot in the city after Sagrada Familia, Park Guell, and Camp Nou.
Montserrat Monastery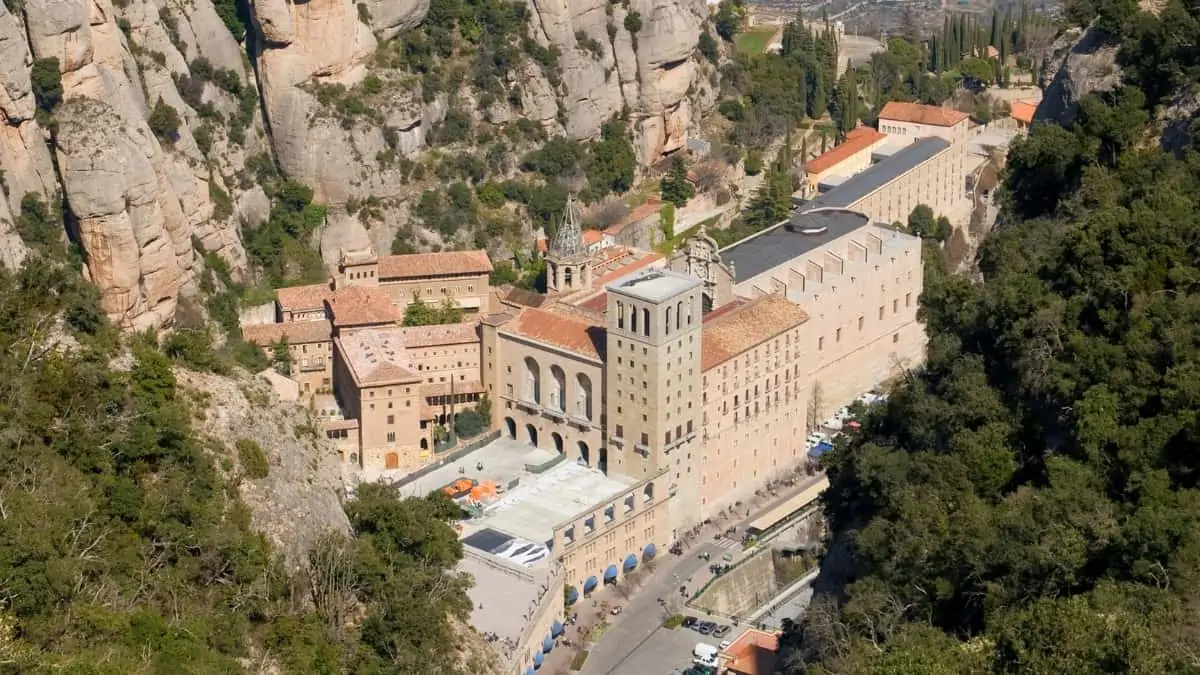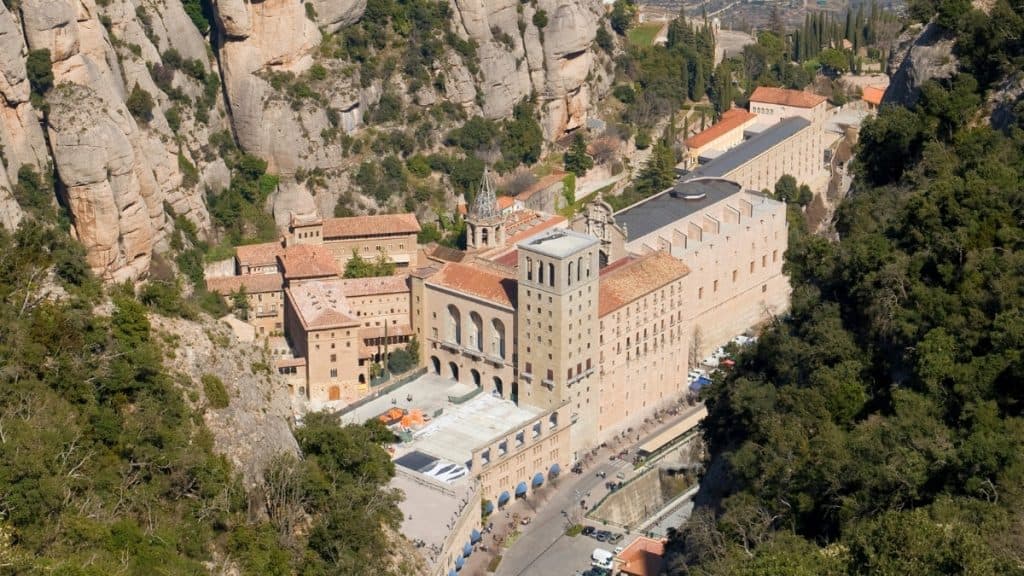 Montserrat is a beautiful mountain 60 Kms (37 Miles) from Barcelona, on top of which sits the gorgeous Montserrat Monastery.
Tourists visit Montserrat for multiple reasons:
– To see the beautiful multi-peaked rock formations of Montserrat
– To visit the Montserrat Monastery & Museum
– To seek the blessings of Our Lady of Montserrat, the patron saint of Catalonia
– To hike on the Montserrat mountain
– To listen to L'Escolania, the boys' choir at Montserrat
Montjuic Cable Car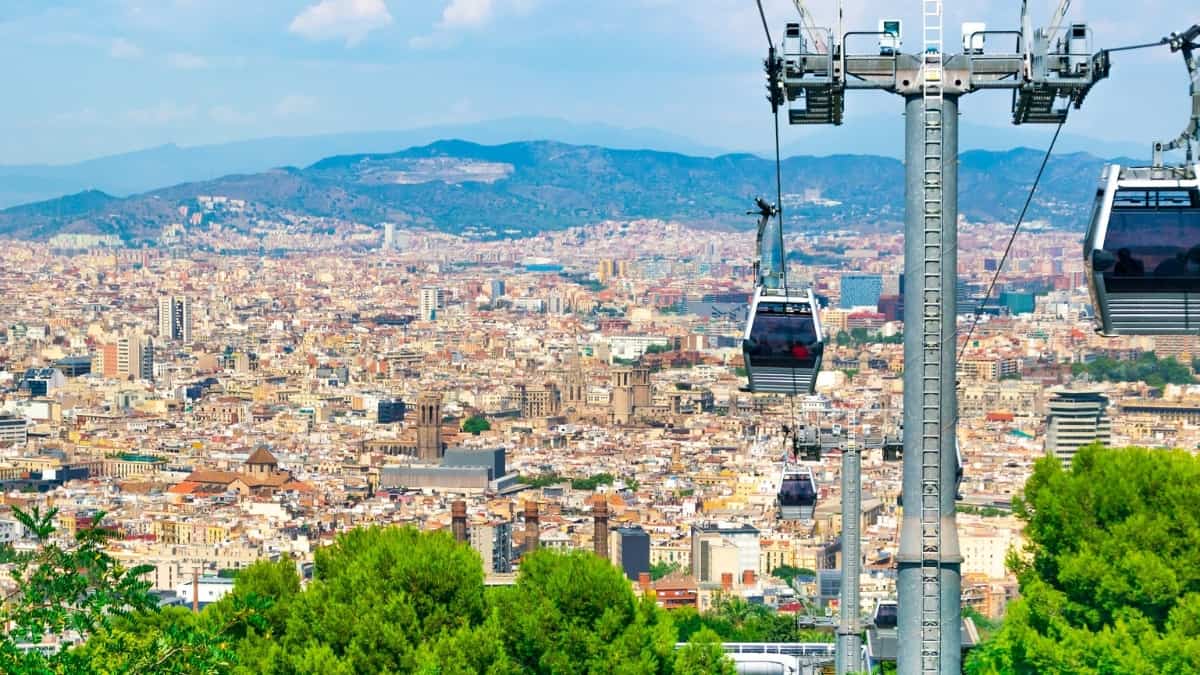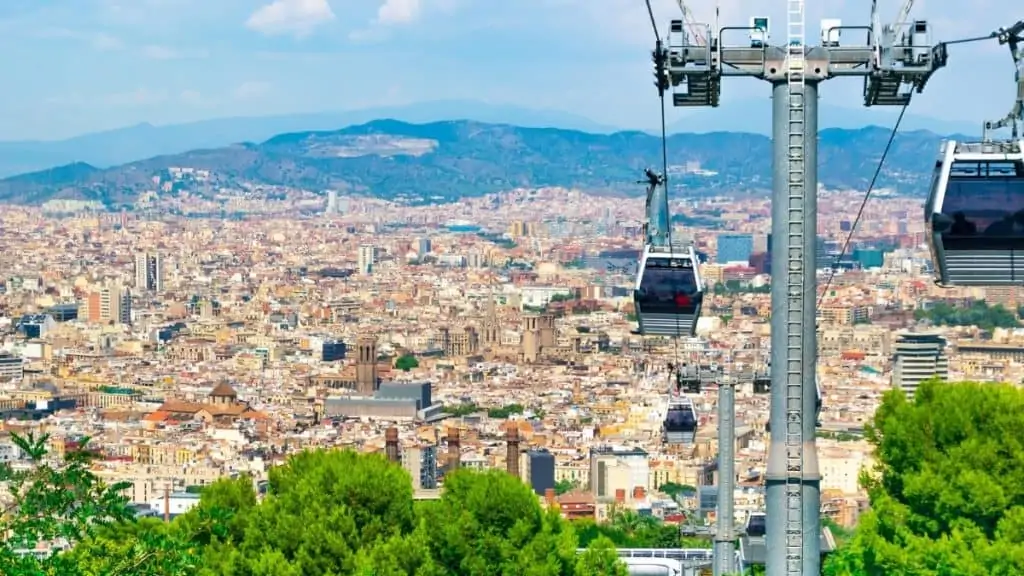 Montjuic Cable Car is a two-in-one experience – it transports you to the top of Montjuïc Hill and also offers fascinating panoramic views of Barcelona on the way up.
The Montjuïc Cable Car links the funicular station at Paral·lel station to Montjuïc Castle, on top of Montjuïc mountain.
During the 752-meter (2467 feet) run above the ground, you sit in modern cabins and get to see Barcelona's most famous structures and landmarks.
While experiencing Montjuic Cable Car, you can also visit other attractions such as Fundació Joan Miró , the Museu Nacional d'Art de Catalunya, Poble Espanyol, etc.
Fundacio Joan Miro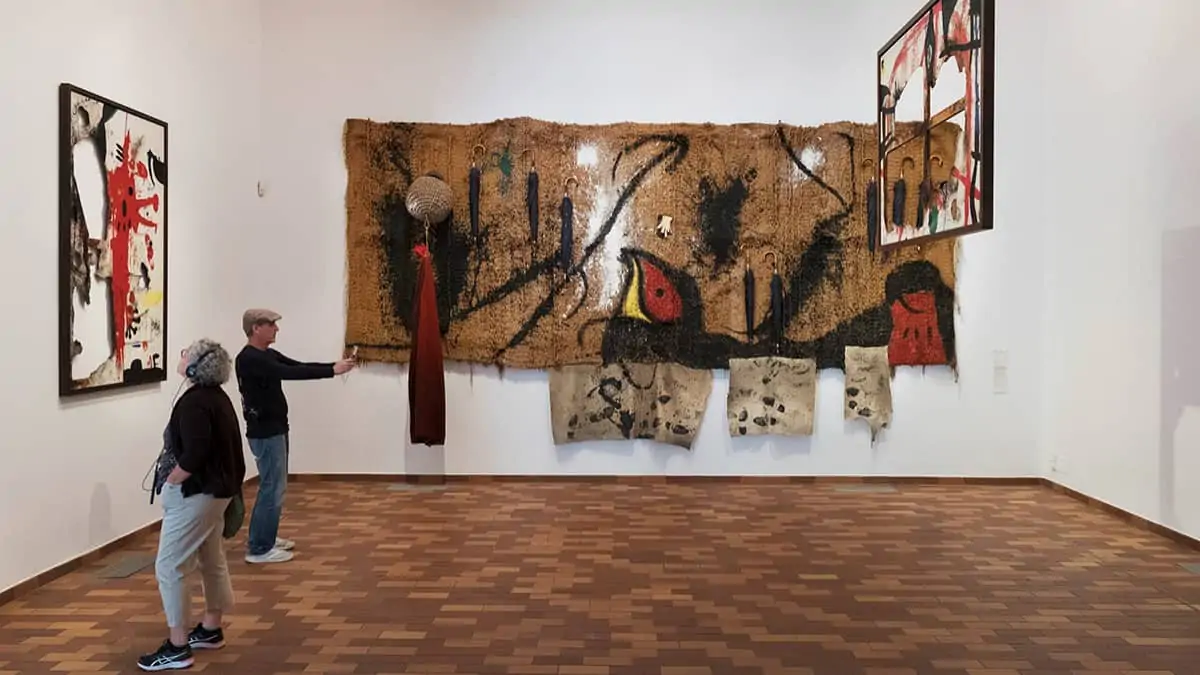 Miro himself created the Fundació Joan Miró, with his private collection, to set up an internationally recognized art museum in Barcelona.
The Miro Foundation opened to the public in 1975 and has showcased the best of Joan Miró's work alongside the latest in contemporary art.
Miro collaborated with ace architect Josep Lluís Sert for the building, making it one of the few museums anywhere in the world where the artist and the architect joined hands to create a wholesome experience for the art lover.
Dali Theatre-Museum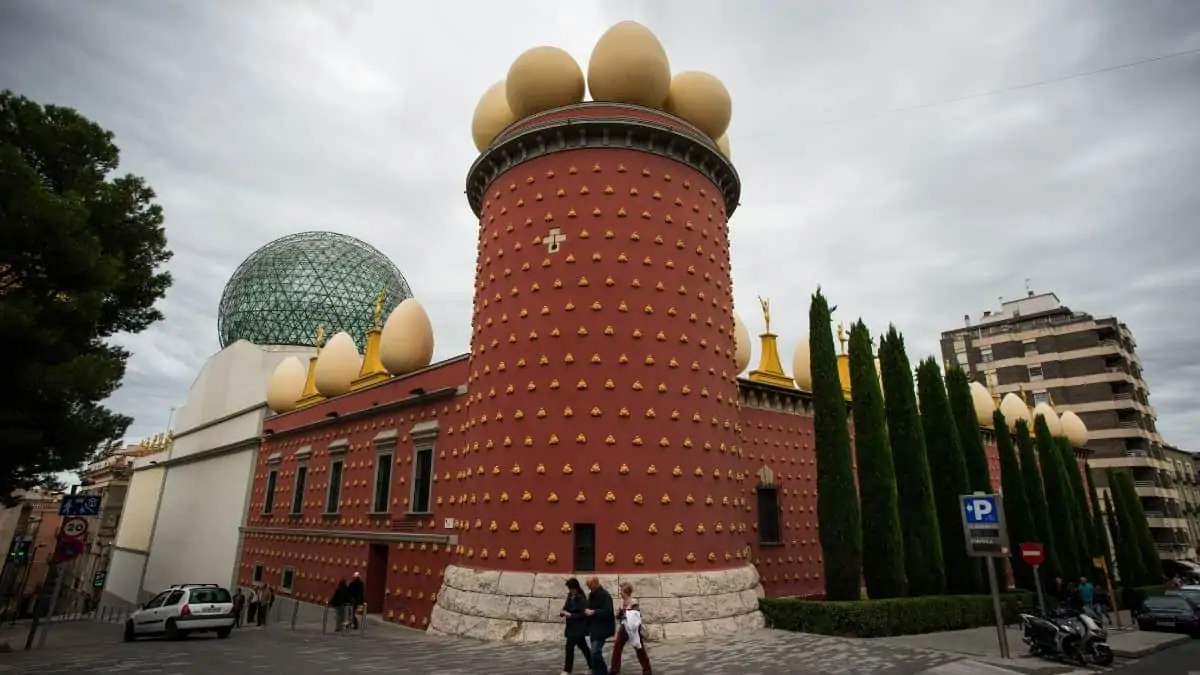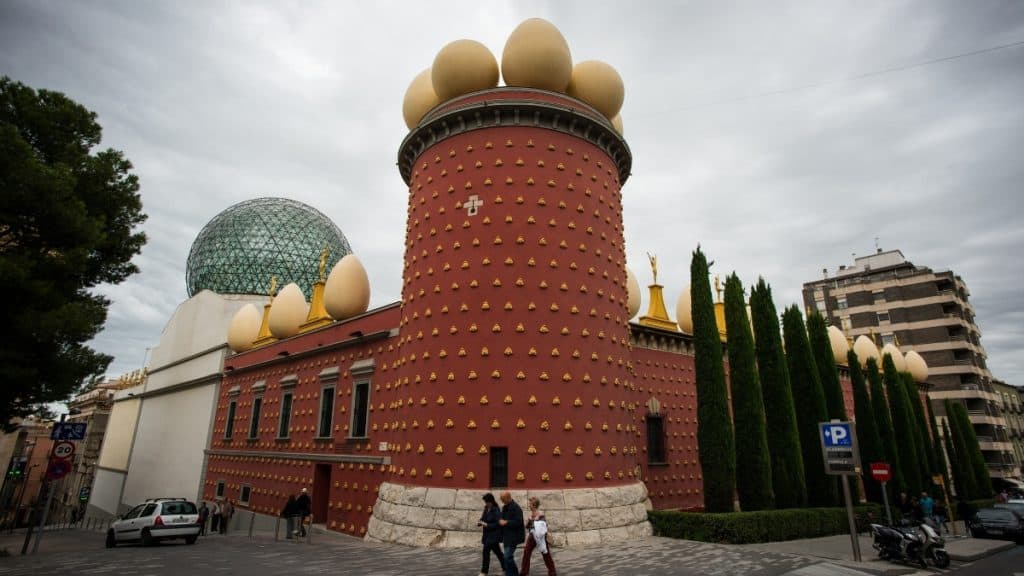 The Dali Theatre and Museum is dedicated to artist Salvador Dalí and houses the most extensive collection of surrealist art in the world.
It is located in Dali's hometown of Figueres, in Catalonia, Spain, and houses 1,500 paintings, drawings, sculptures, etc.
Dali had bought the Figueres' Municipal Theatre, a 19th-century construction destroyed in the Spanish Civil War, and built a museum for himself.
Every room, apart from having his art, has been designed by him.
After he died in 1989, the ace Catalonian artist got buried in a crypt at the museum's basement.
Around one and a half million tourists visit the largest surrealistic object in the world every year.
Gaudi House Museum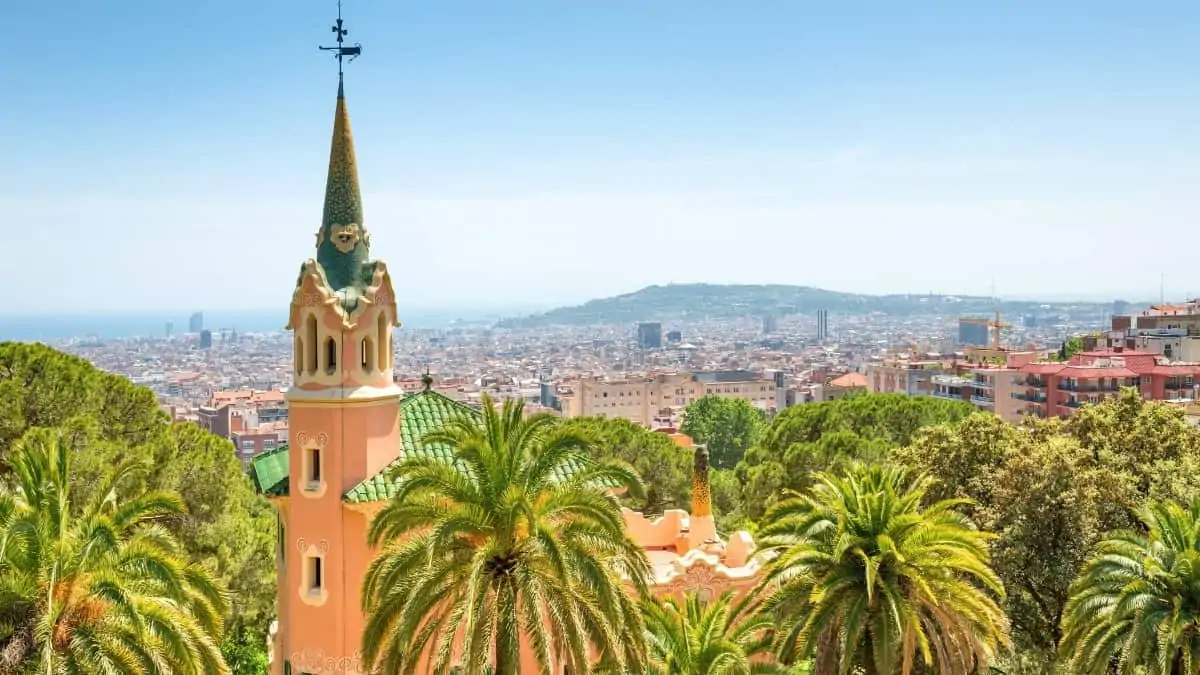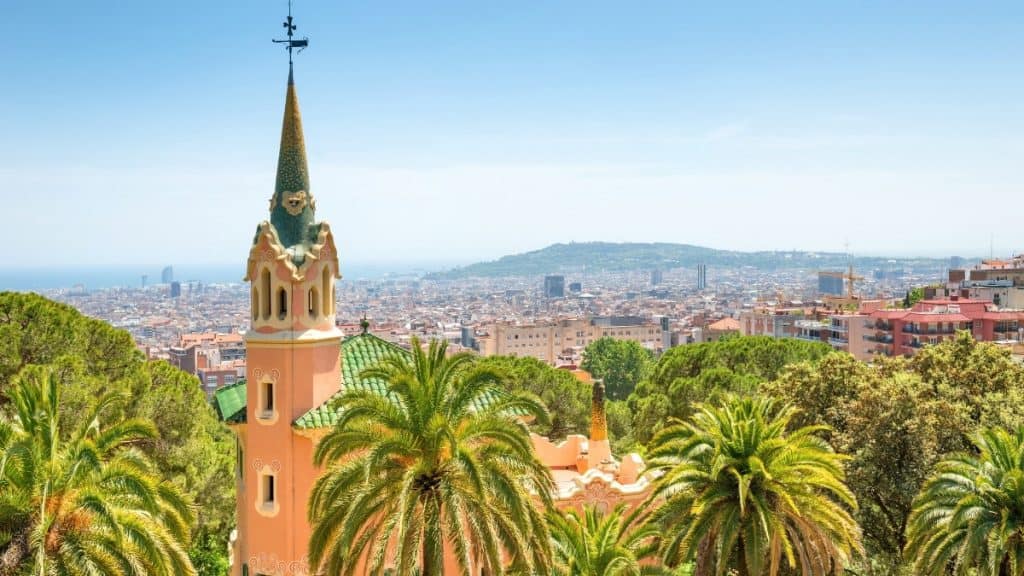 Antoni Gaudi, the architect of Sagrada Familia, Park Guell, Casa Batllo, Casa Mila, etc., used to stay in what is now called Gaudi House Museum.
Gaudi lived in this house from 1906 to 1925, and nowadays, it houses objects and furniture he designed and other artifacts he used.
Since Gaudi Museum is inside Park Guell, visitors to the park tend to add this attraction to their day's itinerary.
Moco Museum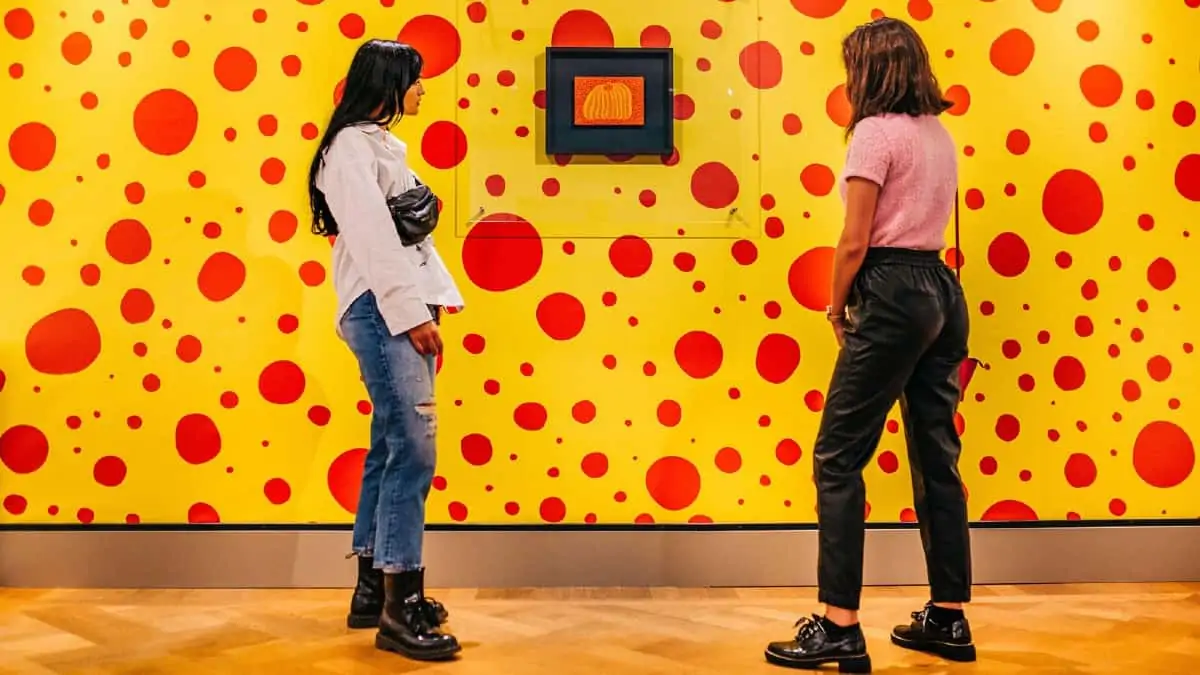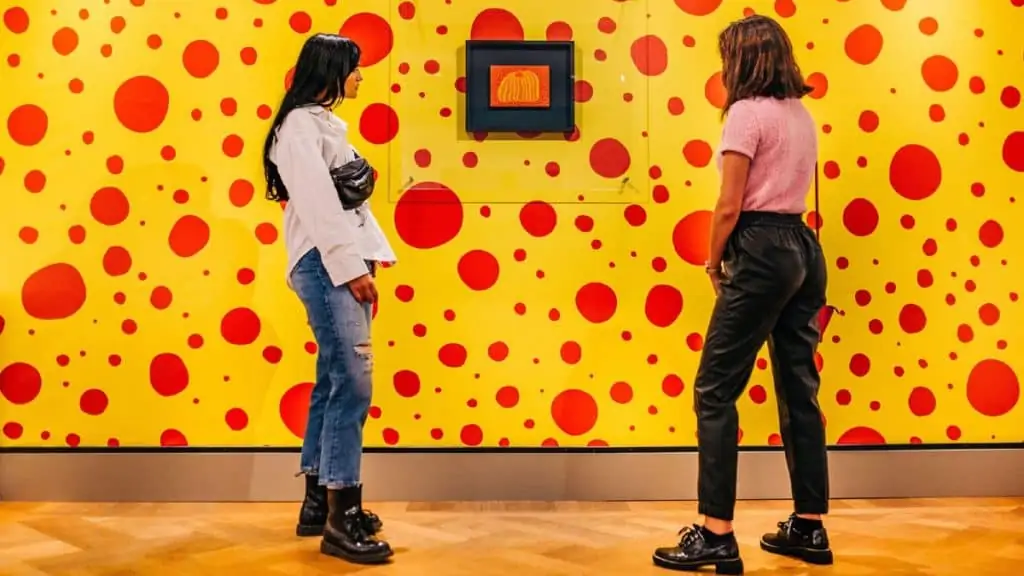 Moco Museum, an independent museum located in Amsterdam, now has a new venue in Barcelona.
Moco Museum Barcelona seeks to make fine art more accessible to the public and attract younger audiences to art.
It houses masterpieces by artists such as Andy Warhol, Banksy, Salvador Dalí, Damien Hirst, David LaChapelle, etc.
Kids activities in Barcelona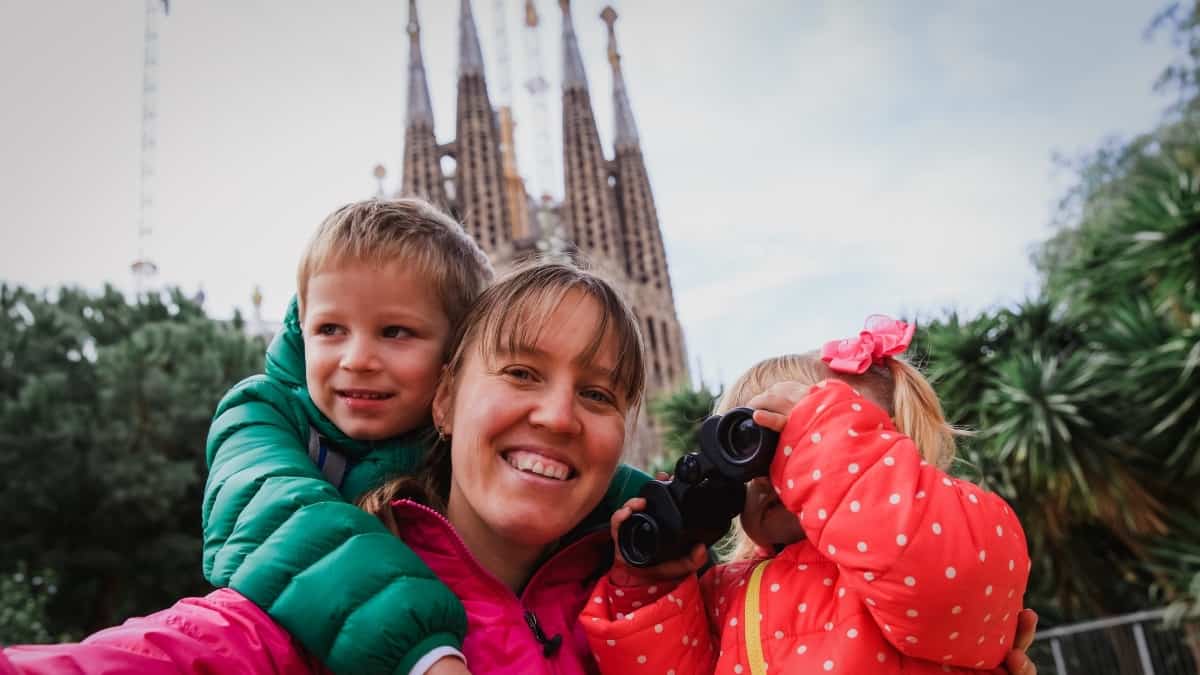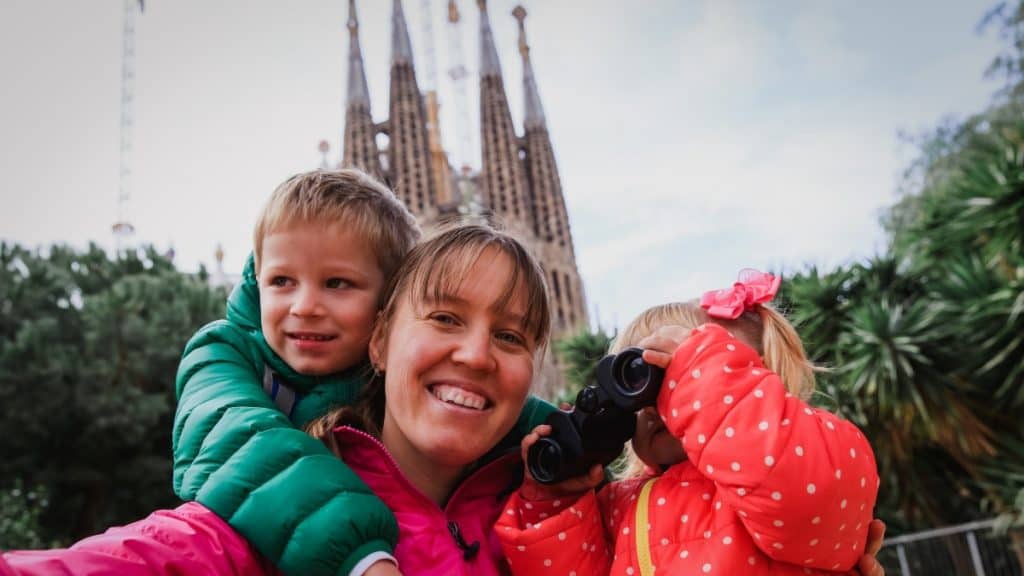 The Spanish capital attracts more than 30 million tourists every year. More than half of them, come with their kids in tow. Find out about all the kid-friendly activities in Barcelona.
Valentine's Day in Barcelona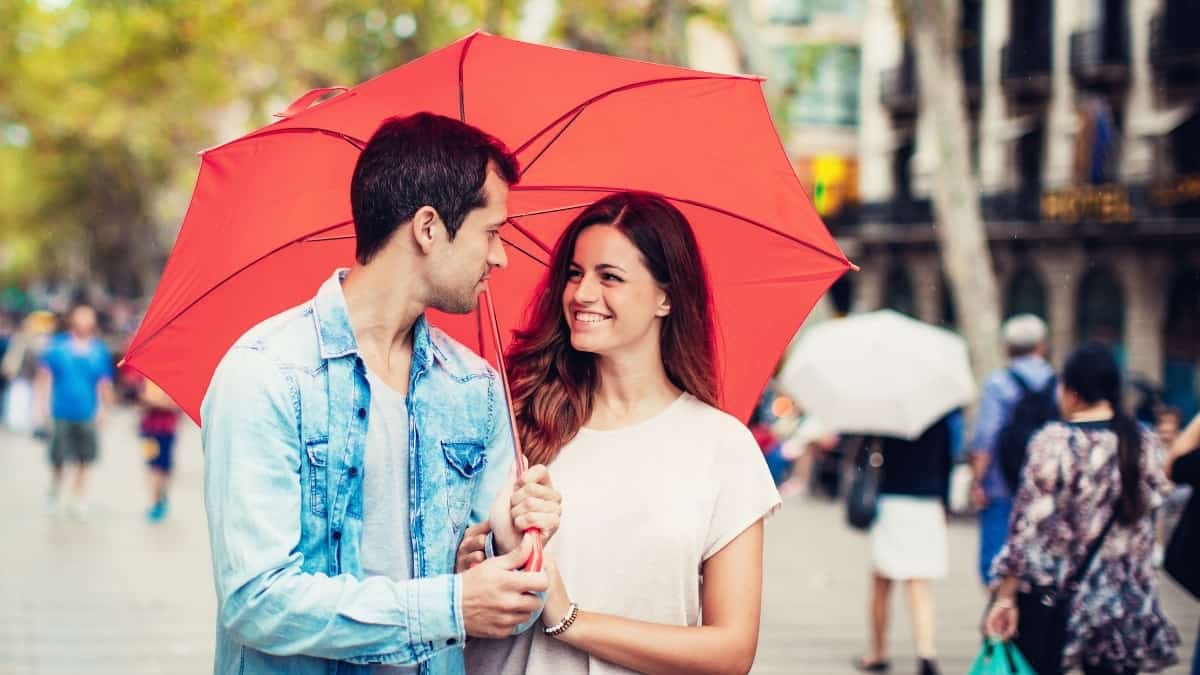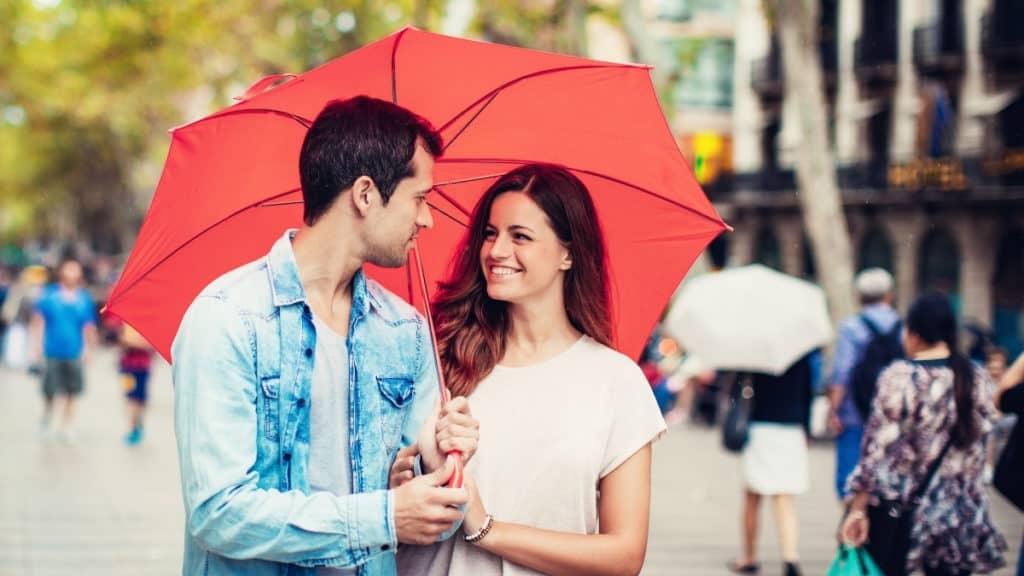 The Spanish capital has Antonio Gaudi's architecture, fascinating tourist attractions, vibrant nightlife, sandy beaches, world-class cuisine, etc., which is why young couples love to celebrate Valentine's Day in Barcelona.
Things to do in Europe
Things to do in USA
Attractions in Rest of the World