Antoni Gaudi, the architect of Sagrada Familia, Park Guell, Casa Batllo, Casa Mila, etc., used to stay in what is now called Gaudi House Museum.
Gaudi lived in this house from 1906 to 1925, and today, it houses objects and furniture he designed and other artifacts he used.
Since Gaudi Museum is inside Park Guell, visitors to the park tend to add this attraction to their day's itinerary.
This article explains everything you need to know before buying Gaudi House Museum tickets.
Top Gaudi House Museum Tickets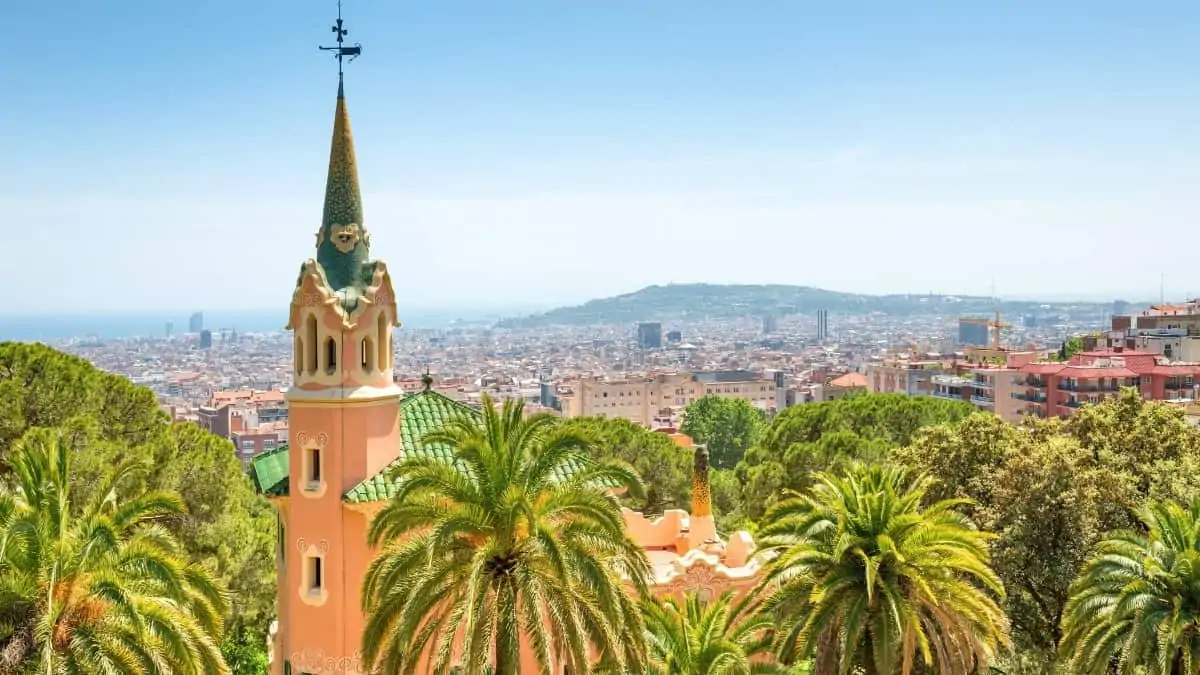 What to expect
Walk the grounds of a monument encompassing the Modernisme architectural style that defined the early 20th century in Catalonia.
Get an insight into the artistic inspiration of Gaudi who produced great works with the surrounding gardens and architecture as his muse.
The artist's house, built mainly from natural stone and featuring playful, whimsical elements, characteristic of Gaudí's work, is bound to earn your admiration.
Understand his design process by witnessing the collection of his personal artifacts, documents, photographs that shed light on his life, models, drawings, and exhibits related to some of his most famous works, including the Sagrada Familia and Casa Batlló.
How to reach Gaudi House
Park Guell has two parts – the paid Park Guell Monumental Zone and the free-to-enter rest of the Park.
The Gaudi House is in the free access area.
If you are in Park Guell, you can easily walk to the Gaudi house. Get Directions
If you are in the city center, you have three choices – Taxi, Bus, and Metro.
By Taxi
Since services like Uber, Lyft, etc., aren't available in Barcelona, you must hire a local taxi.
Some popular taxi services are Barna Taxi (933222222), Radio Taxi '033' (933033033), Fono-Taxi (933001100).
You don't always have to dial for them.
If you see a black and yellow taxi on the road with a green light on the roof, you can hail them.
The minimum fare of a taxi hailed on the street is 2.15 Euros, which is what the meter should say when you start your trip.
By Bus
If you want to reach Gaudi's house in Barcelona by bus, you have two options.
Bus numbers 24 and 92 can get you to the Carretera del Carmel entrance of Park Guell.
While bus numbers 32 and H6 can drop you at the Carrer d'Olot entrance of Park Guell.
Once you get down, ask anyone for directions or fire your Google Map.
If you are using the Barcelona hop on hop off sightseeing bus to reach Gaudi Museum, get down at the 'Park Guell' stop.
By Metro
If you prefer the subway, you can board any Line 3 train and get down either at Vallcarca or Lesseps station.
Vallcarca station closest to Parc Guell, and you can't miss the signs of the attraction.
However, the walk is steep and can be daunting for some visitors.
You can use outdoor escalators in some stretches, but it is still hard work, especially in the summer.
Gaudi House Museum is a kilometer and half away from the Lesseps subway station.
Even though the walk from Lesseps is also uphill, it is better than the walk from Vallcarca.
You will find signs pointing you in the right direction all along this 25 minutes' walk to the Gaudi house.
Save money on your travel within Barcelona city. For unlimited free rides on public transport, Get Hola BCN card
Gaudi House Museum's hours
During the peak months of April to September, the Gaudi House Museum opens at 9 am and closes at 8 pm.
During the non-peak months of October to March, it opens at 10 am and closes early at 6 pm.
The Gaudi House Museum follows special timings on 25 to 26 Dec and 1 Jan to 6 Jan and remains open only from 10 am to 2 pm.
Best time to visit Gaudi House Museum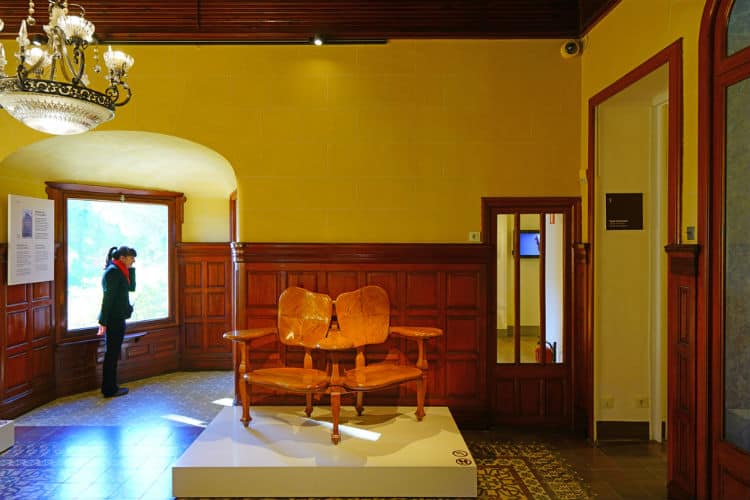 The best time to visit the Gaudi House Museum is in the morning – between 9 am to 11 am.
You get to avoid the crowd and explore the house in peace because most tourists are busy exploring Park Guell in the morning.
However, if you are holidaying in Barcelona during peak summers, visit Park Guell first and then check out Gaudi Museum.
This will help you avoid walking around in Park Guell's Monumental Zone in the afternoon sun.
How long does Gaudi House Museum take
If you have already bought your tickets online, 30 minutes are enough to explore Gaudi's House.
Gaudi Museum tickets
The regular Gaudi Museum ticket gets you access to everything in Gaudi Museum Barcelona.
They are smartphone tickets, so you don't need to take printouts.
Gaudi Museum tickets are timed
Gaudi Museum Barcelona tickets are available in slots of 20 minutes.
For instance, while booking your tickets, you must decide when you will be there – 9.20 am, or 9.40 am, or 10 am, etc.
This time is essential because this gets printed on your Gaudi Museum ticket, and you can enter the museum only at the stipulated time.
On the day of your visit, be ten minutes early, show the ticket in your email and walk in.
Gaudi House ticket discount
A few conditions can get you ticket discounts – being a child, student, or a disabled person.
Kids 10 years and visitors with a disability get a 100% discount and enter for free.
Seniors 65 years of age and above and students with valid ID cards get a 1 Euro discount on the full adult ticket.
If you plan to claim discounts, please keep your ID cards ready.
Gaudi House ticket price
These are one of the cheapest tickets in the whole of Barcelona.
Adult ticket (30 to 65 years): 7.50 Euros
Seniors ticket (65+ years): 6 Euros
Youth ticket (11 to 29 years): 6 Euros
Student ticket (with ID): 6 Euros
Child ticket (0 to 10 years): Free entry
Disabled ticket: Free entry
*This Gaudi Museum ticket doesn't get you access to Park Guell's Monumental Zone. For that you must buy a separate ticket from here.
Is Gaudi House Museum worth it?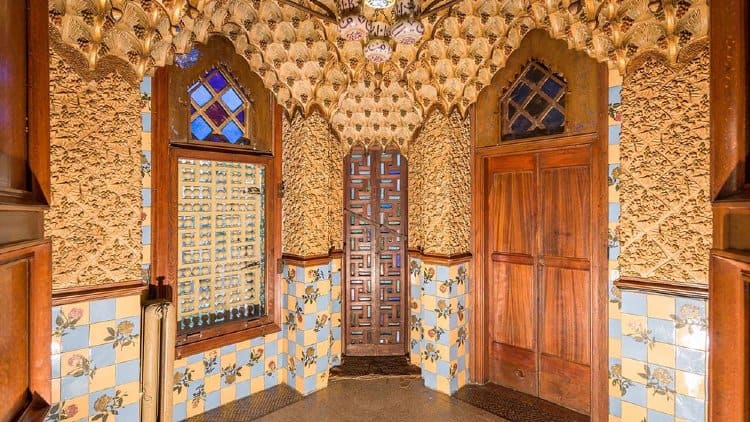 To realize the worth of the Gaudi house museum, you must first know about him and his work.
That's why we recommend you first see Park Guell and Sagrada Familia and then visit Gaudi's Museum.
Once you have seen what amazing things architect Gaudi was capable of, and then visit his house, you will understand its importance.
In short, the Gaudi House Museum is worth it.
But for you to see and understand its worth, you must first understand Gaudi himself.
Save money with Barcelona Card. Choose from 3-5 days and enjoy free travel on public transport and free offers at various attractions. Buy BCN card
Sources

# Sagradafamilia.org
# Barcelona-tickets.com
# Wikipedia.org

The travel specialists at TheBetterVacation.com use only high-quality sources while researching & writing their articles. We make every attempt to keep our content current, reliable and trustworthy.
Popular attractions in Barcelona