Miniature Catalonia in Barcelona is Europe's largest miniature park and was designated a National Tourist Interest in 1983.
The miniature park features scale models of 147 monuments and significant locations from Catalonia's four regions, the Balearic Islands, and works by Antoni Gaudi.
The theme park also offers many other services to a great day: Picnic area, bar, restaurant, train, amphitheater, and playground.
This article explains everything you should know before booking tickets to Catalunya in Miniature, Barcelona.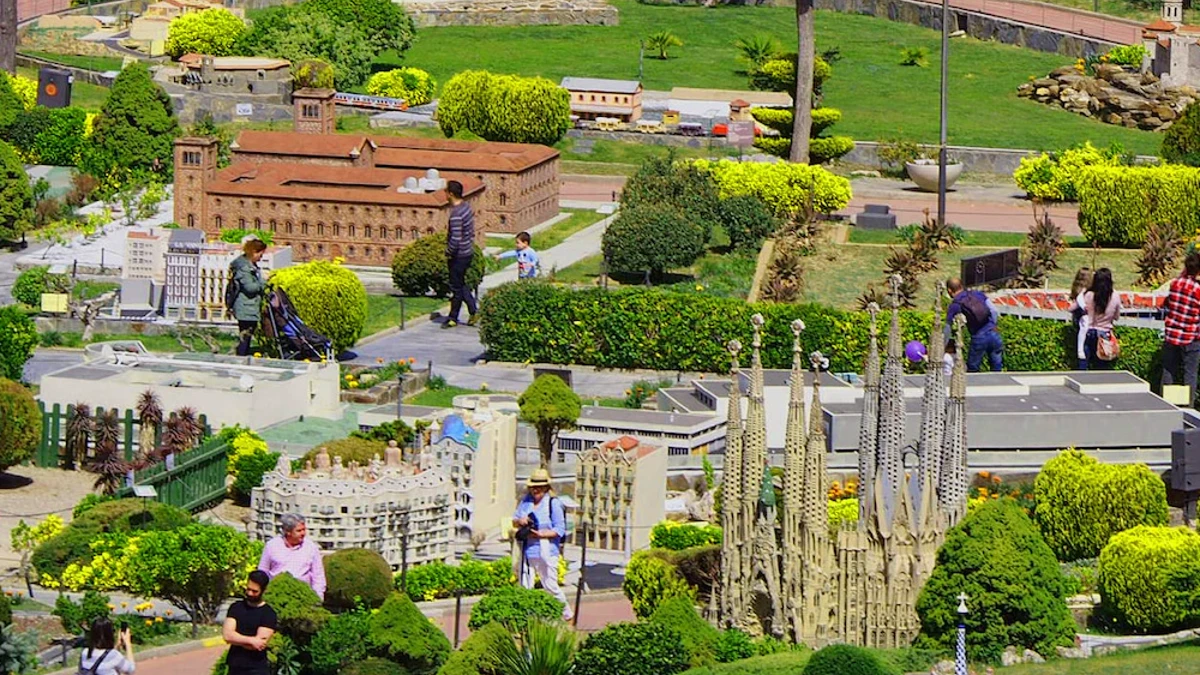 What to expect at Catalonia in Miniature
Catalunya in Miniature is a must-see attraction for families, culture enthusiasts, and thrill seekers.
It's a unique experience designed for children.
You can explore the park to discover more about the region's history and the fascinating stories behind the spectacular landmarks.
You can tower over Catalonia's famous historical sights and landscapes at this park.
Examine tiny copies of iconic landmarks like La Sagrada Familia, Montserrat, etc.
You can also access the adventure park for an additional fee at entry.
---
---
Where to buy Catalonia in Miniature tickets
You can buy Barcelona's Catalunya en Miniatura tickets at the ticket office or online.
However, we recommend booking your tickets online because it provides various benefits.
Online tickets tend to be cheaper than tickets at the venue.
When you buy online, you can avoid the long queues at the attraction's ticket counters.
When you book early, you also get your preferred time slot.
– Sometimes, the tickets get sold out quickly. However, if you purchase tickets online, you can avoid last-minute disappointments.
How online ticket works
On the booking page, select your preferred date and the number of tickets and buy them right away.
Tickets will be immediately emailed to your registered email address following payment.
There is no need to get printouts of the ticket.
On the day of your visit, you must present the e-tickets on your phone at the entrance.
Cost of Catalonia in Miniature tickets
Catalonia in Miniature tickets cost €13 for all visitors aged 13 to 59 years.
Children aged three to 12 years and seniors over 60 years pay a discounted price of €9 for entry.
For children and senior tickets, a valid proof of age is required.
Catalonia in Miniature entry tickets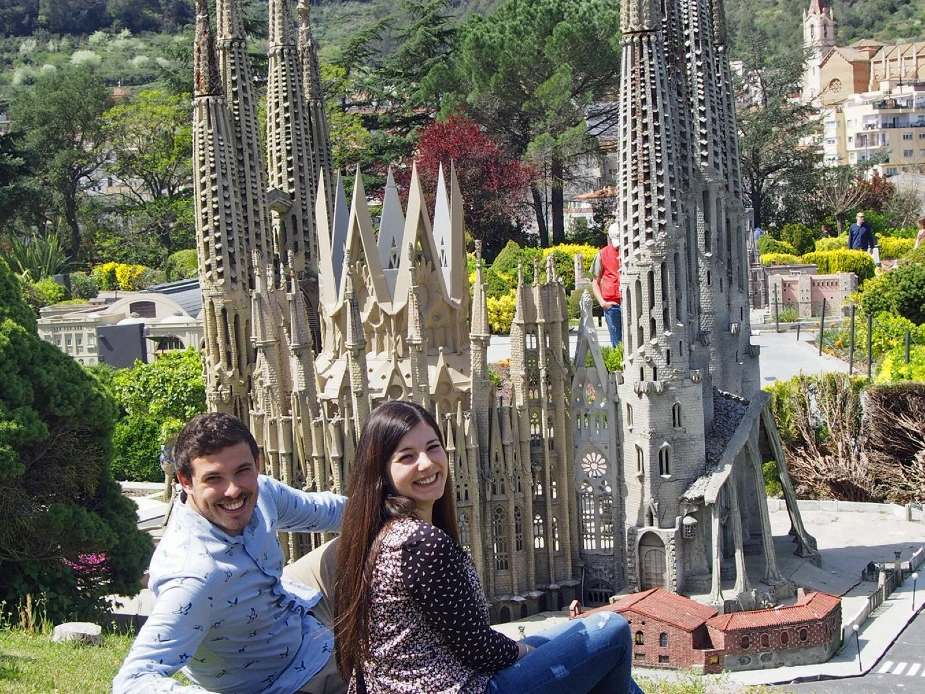 Catalonia in Miniature tickets provides a unique glimpse of Catalonia.
The ticket will help you see miniature models of the Sagrada Familia, Montserrat, Costa Brava, Roman Tarraco, etc.
This ticket does not provide entry to the Bosc Animat Adventure Park.
Get a chance to admire the intricate details of every iconic site, carefully created by a team of expert craftspeople with this ticket.
Ticket price
Adult Ticket (13 to 59 years): €13
Child Ticket (3 to 12 years): €9
Senior Ticket (60+ years): €9
Castelldefels Castle + Catalonia in Miniature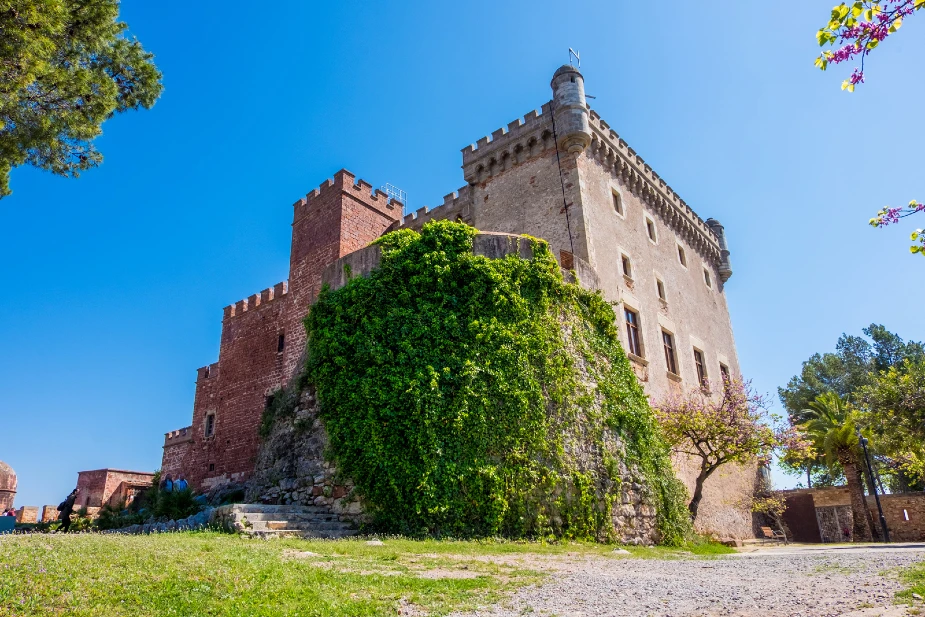 Castelldefels Castle is 25 km (16 miles) away and can be reached in 30 minutes by car.
So, why not cover both attractions on the same day?
Book a combo ticket to Castelldefels Castle and Catalonia in Miniature and enhance your experience!
Get up to 15% discount on the purchase of combo tickets online.
At Castelldefels Castle, discover the history of a Spanish fortress with an audio-guided tour.
The audio-guided tour includes access to Piratia, an immersive experience with fascinating audiovisual and interactive elements that explore the world of piracy.
Ticket Cost: €19
Save money & time! Buy The Barcelona Pass and see Barcelona's top local landmarks and attractions. Explore the spectacular Sagrada Familia, Park Güell, and Plaça de Catalunya, and enjoy the city tour from the top deck of the hop-on, hop-off bus.
---
---
How to reach Catalonia in Miniature
Catalunya en Miniatura is in Torrelles de Llobregat, 17 km (11 miles) from Barcelona.
Address: Can Balasch de Baix, s/n, 08629 Torrelles de Llobregat, Barcelona, Spain. Get Directions
You can take a bus or car to reach the attraction.
By Bus
The nearest bus stop is Catalunya en Miniatura', 8 minute walk from the attraction.
If you take the L76 bus, you can also get off at the Raval Roig or Av. Dolça Provença – Can Tarrida bus stop.
If you board L62, L62M, or e20, you can get off at Montserrat Roig – Rafael de Casanovas bus stop.
By Car
If traveling by car, turn on your google maps and get started.
Miniature Catalunya offers a large free parking area where guests can park their cars.
Catalonia in Miniature timings
Timings for Catalunya in Miniature vary according to the season.
All through the year, the attraction opens at 10 am every day of the week.
From January to March and October to December, Catalunya En Miniatura is open until 6 pm.
The attraction remains open until 7 pm from April to September EXCEPT the month of August.
During August, the attraction welcomes visitors until 8 pm.
Catalonia in Miniature remains closed on 25 December and 1 January.
The ticket office closes an hour before the park closure.
The Adventure circuits of the attraction are open daily only in August and open only on weekends, holidays, and long weekends for the rest of the year, except for groups by reservation.
How long does Catalonia in Miniature take
Tourists take one to two hours to explore Barcelona's Catalonia in Miniature.
The tour duration can extend depending on your love and interest in culture and adventure.
Best time to visit Catalonia in Miniature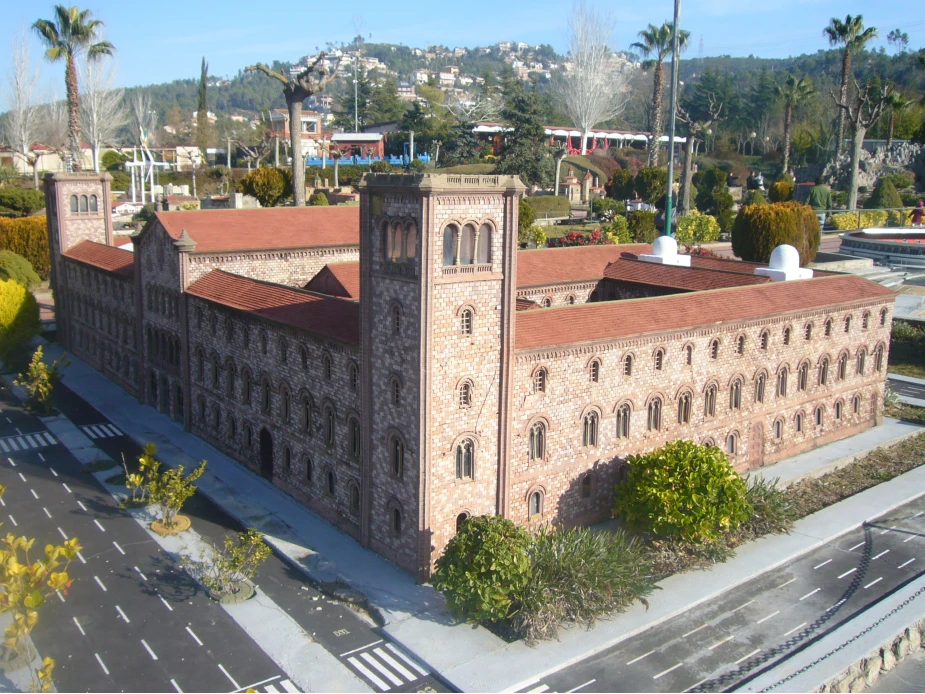 The best time to visit Catalonia in Miniature is as soon as it opens at 10 am.
During the morning hours, the crowd is less, so you get sufficient time to explore the whole park.
Since the theme park is outdoors, checking the season before your visit is vital.
Spring is the most popular time to visit Catalonia in Miniature, as the weather in Spain is most pleasant at that time of year.
If you like smaller crowds, visit the park in August for the warmest temperatures.
---
---
What to see inside Catalonia in Miniature
Barcelona
You will see examples of current infrastructures and Gothic, Romanesque, and Modernism models.
You may see the entire province of Barcelona in less than 30 minutes, like Plaza Sant Jaume, La Sagrada Familia, and the Columbus Monument.
Girona
A replica of the Santa Maria de Girona, often known as the Girona Cathedral, is on display in three architectural styles: Baroque, Romanesque, and Gothic.
Lleida
You can see the Romanesque complex of the Vall de Boí, declared a World Heritage Site, highlighting the Pyrenees and ski resorts.
Tarragona
During the walk, you will see the Tarraco Roman complex, the petrochemical industry, its Cathedral, and the Costa Dorada.
Gaudí's Corner
The park admirably portrays Antonio Gaudi's extraordinary masterpieces.
You can admire the Cathedral of Mallorca, the Balearic Islands in the Mediterranean Sea, and a set of three models in the north of the peninsula.
Bosc Animat
The Bosc Animat is an adventure park designed to provide adults and children with a different view of the forest.
There are over 60 attractions divided throughout four adventure circuits.
The Living Forest offers climbing, hiking, and zip-lining through the woods.
FAQs about Catalonia in Miniature
Here is a list of frequently asked questions mostly asked by visitors about Catalunya en Miniatura.
Do I need to book in advance to visit Catalunya en Miniatura?
We recommend booking ahead of time to ensure your spot on Catalunya en Miniatura trips. 
Does Catalonia in Miniature have toilets with changing tables?
Yes, there are toilets inside Catalonia in Miniature.
Does Catalonia in Miniature theme park allow pets?
It is, indeed. You can bring your pet with you.
Is there any dining area inside Catalonia in Miniature?
Yes, you can find a restaurant and bar with a terrace inside the premises.
Is there a parking area nearby Catalonia in Miniature?
Yes, the park has a free parking area. 
Can we bring food inside Catalonia in Miniature?
Yes, you can bring your own food and drinks and enjoy them at the picnic area of the attraction. The picnic area of the theme park provides tables and benches where you can easily sit and eat.
Is Catalonia in Miniature wheelchair accessible?
Yes, the complex is wheelchair accessible to accommodate visitors with mobility challenges.

Sources

# Catalunyaenminiatura.com
# Bcnshop.barcelonaturisme.com
# Tripadvisor.com

The travel specialists at TheBetterVacation.com use only high-quality sources while researching & writing their articles. We make every attempt to keep our content current, reliable and trustworthy.
Popular attractions in Barcelona