Between 1883 and 1885, Casa Vicens was constructed by Antoni Gaudi as a relaxing summer house for the Vicens family.
Only by visiting Gaudi Casa Vicens will you be able to understand the impeccable works of the artist and how he worked with other craftspeople to shape his dreams of building this museum.
In 2005 it was declared UNESCO World Heritage.
This article shares everything you should know before booking your Casa Vicens Gaudi tickets.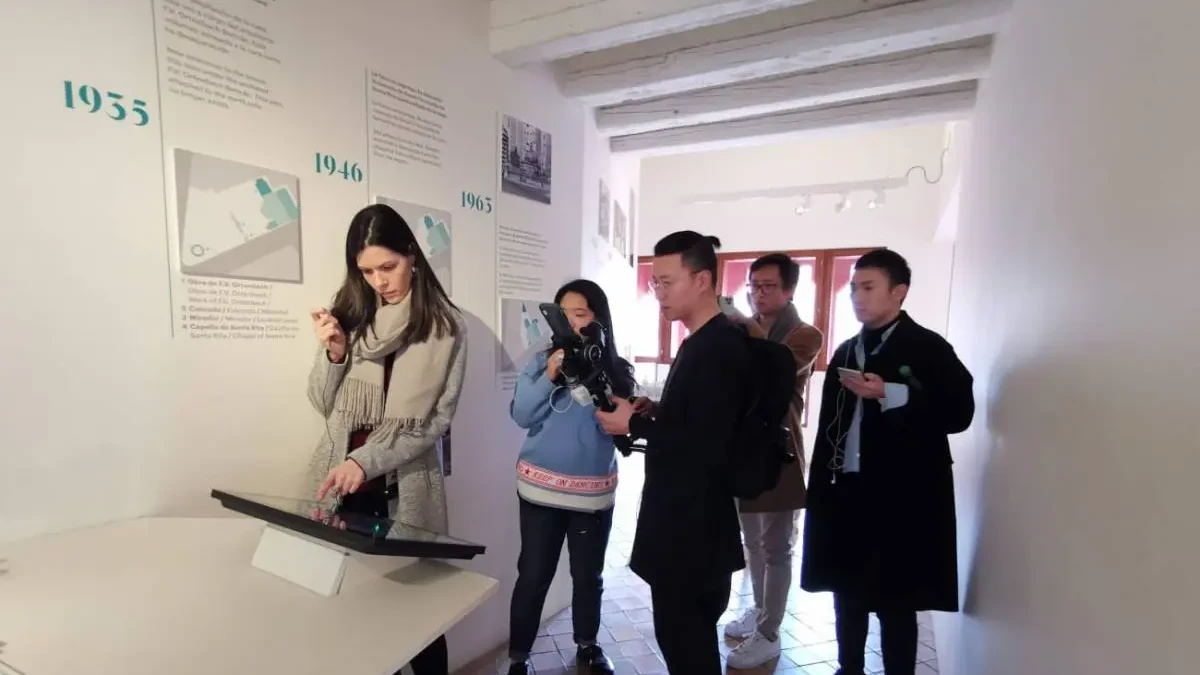 What to expect at Casa Vicens
With Villa Vicens tickets, you can view the master architect Antoni Gaudi's first work and learn everything about the candy-colored secrets of this stunning summer residence.
With a museum devoted to the distinctive structures, embellishments, and symbolism visible across all of Gaudi's work, you may learn about his unmistakable aesthetic.
See the sights from the spotless roof terrace, unwind in the Mediterranean-style garden, and peruse the souvenirs in the gift shop and library in the basement.
---
---
Where to buy Casa Vicens tickets
There are two modes of buying tickets for Casa Vicens museum – online or offline at the attraction.
If you land at the venue to buy tickets, you'll have to line up at the ticket counter. During peak times, these lines can get long, and you will end up wasting your time.
Online tickets for Gaudí's Casa Vicens can be cheaper than those sold at the venue.
When you book online and in advance, you also get your favorite time of visit.
Online tickets also help you avoid last-minute disappointments when tickets get sold out.
How online ticket works
On the booking page, select your preferred date, time slot, and the number of tickets, and buy them right away.
After the purchase, you will receive the tickets in your email.
You don't need to take any printouts.
All you have to do is show the ticket on your smartphone at the entrance.
Cost of Casa Vicens tickets
The Casa Vicens Museum tickets cost €18 for all visitors aged 18 years and above.
Kids aged 11 to 17 years get a €2 discount and pay only €16 for entry.
Students (up to the age of 25 years), senior visitors (above 65 years), and disabled visitors also get the tickets at a discounted price of €16.
Children up to the age of 10 years can enter Gaudi's first house in Barcelona for free, but their tickets should be purchased in combination with a regular or reduced ticket.
Regular Casa Vicens tickets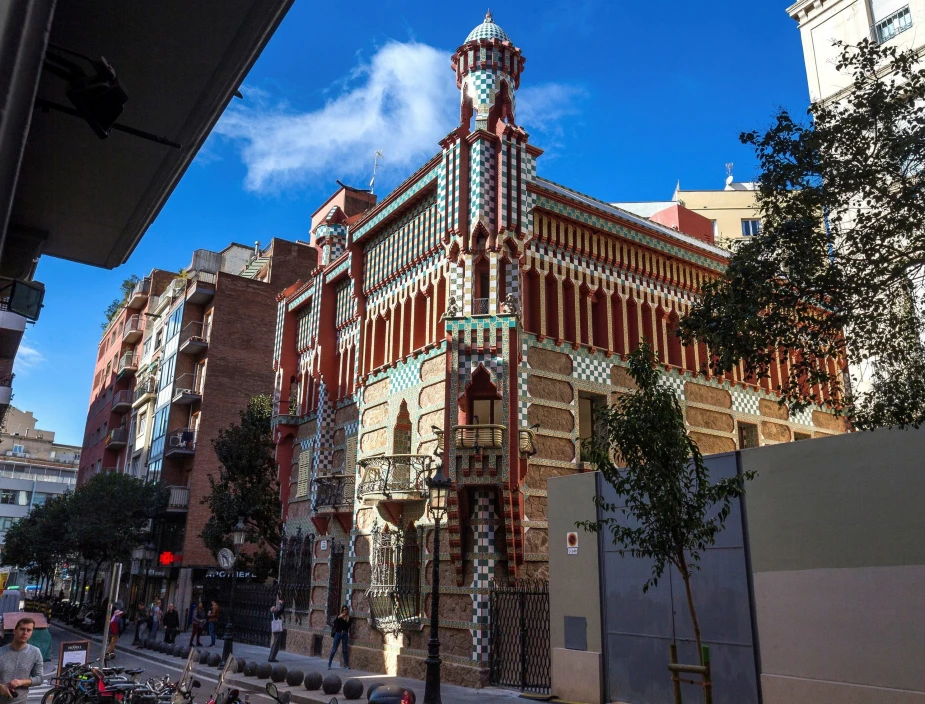 With Casa Vicens tickets, you can explore the avant-garde creations of renowned architect Antoni Gaudi and uncover the secrets of this stunning summer home.
You may learn a lot in a museum that is devoted to the recognizable forms, embellishments, and symbols that can be seen in all of Gaudi's work.
This ticket is truly a steal deal offering you an amazing discount of up to 10%.
Ticket Price
Adult Ticket (18+ years): €18
Child Ticket (11 to 17 years): €16
Student Ticket (up to 25 years): €16
Senior Ticket (65+ years): €16
Disabled visitors Ticket: €16
Kids Ticket (up to 10 years): Free entry
Open Date Casa Vicens tickets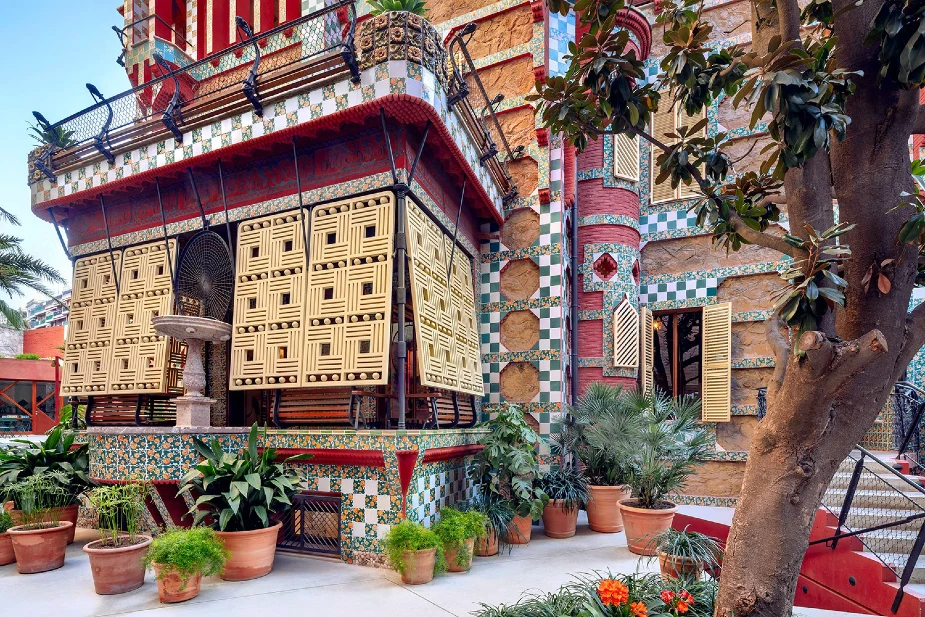 See master architect Antoni Gaudí's first masterpiece with an open date skip-the-line ticket that you can use any time within six months of purchase.
The 6-month period starts from the purchase date, not the visit date you first selected.
With this ticket, you get downloadable audioguide available in 13 languages and access to the rooftop and the Mediterranean Garden.
Book now and get up to 10% discount on purchasing this open-date ticket.
The last admission will be 1 hour and 20 minutes before closing.
Ticket Price
Adult Ticket (18+ years): €20
Child Ticket (11 to 17 years): €18
Student Ticket (up to 25 years): €18
Senior Ticket (65+ years): €18
Disabled visitors Ticket: €18
Kids Ticket (up to 10 years): Free entry
Guided tour of Casa Vicens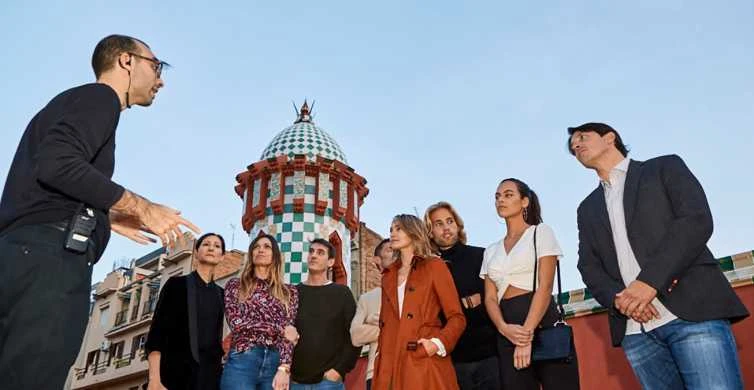 Get a 60-minute guided tour of Villa Vicens Gaudi's first significant contract, the structure that inspired Modernist design throughout Europe.
Experience the life of the young Gaudi while enjoying his unique decorating style that skillfully combines mystical and natural elements.
See the lovely Mediterranean garden and the restored Catalan vaults while shopping for books in the superb La Capell bookstore.
Make sure to arrive on time for your selected timeslot.
Live tour guide is available in English, Spanish, and Catalan.
Save up to 10% on guided tour tickets that come with whopping discounts.
Not all languages are offered for all timeslots. Please check different times to find your preferred language.
Ticket Price
Adult Ticket (18+ years): €21
Child Ticket (11 to 17 years): €19
Student Ticket (up to 25 years): €19
Senior Ticket (65+ years): €19
Disabled visitors Ticket: €19
Kids Ticket (up to 10 years): Free entry
Save time & money! Buy Barcelona Pass and see Barcelona's top local landmarks and attractions. Explore spectacular Sagrada Familia, Park Güell, and Plaça de Catalunya, and enjoy the city tour from the top deck of the hop-on, hop-off bus.
---
---
How to reach Casa Vicens Gaudi
The Vicens' house is located at Carrer deles Carolines.
Address: Carrer de les Carolines, 20-26, 08012 Barcelona, Spain. Get Directions
The most convenient way to reach Casa Vicens Gaudi is by subway, bus, or car.
By Subway
Fontana is the nearest subway station, only 4 minutes walk away.
By Bus
Estació de Fontana is the nearest bus stop, only 5 minutes away.
By Car
If you're traveling by car, turn on your google maps and get started!
Garatge Pàrquing Breton S.L. is the nearest parking station to Casa Vicens museum, only 8 minutes walk away.
Casa Vicens timings
Casa Vicens Barcelona is open every day of the week.
From November 2022 to March 2023
Monday: 10 am to 3 pm
Tuesday to Sunday: 10 am to 7 pm
From April to October 2023
Monday to Sunday: 10 am to 8 pm
Special opening days
31 December 2023: 10 am to 5 pm
How long does Casa Vicens take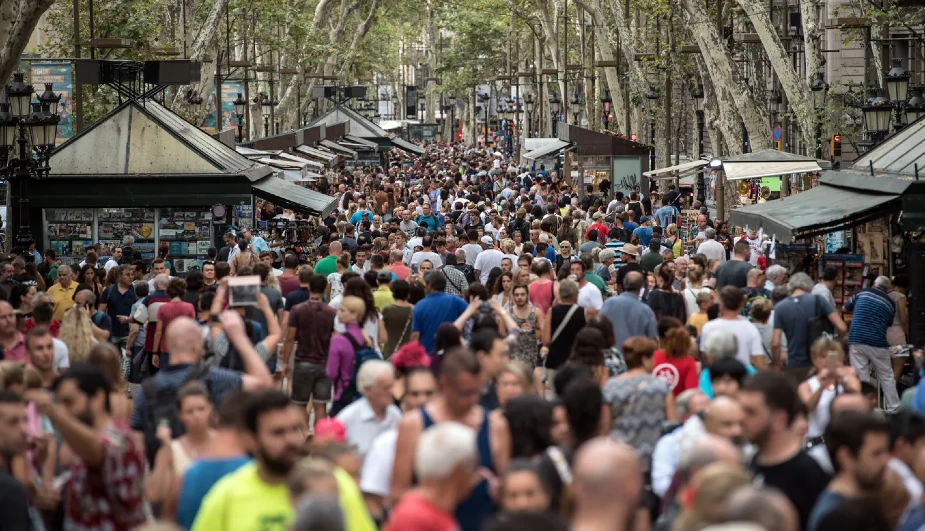 You can explore the Gaudi Casa Vicens museum in about one hour or less.
However, if you spend time taking a lot of photographs with the exhibits, you may need a little more time.
Best time to visit Casa Vicens
The best time to visit Casa Vicens Gaudi is as soon as it opens at 10 am.
If you visit the museum in the morning and early afternoon, it won't be crowded, and you can explore it peacefully.
Also, when it is not much crowded, you'll be able to record the moments peacefully.
Activities at Casa Vicens
Weekend programs of educational, artistic, social, and cultural events are provided by Casa Vicens for both adults and families.
Ceramic workshop
This workshop is presented by Manel Diestre, a renowned ceramicist in charge of House Vicens' ceramic restoration.
A small version for the whole family is provided for grownups too.
Participants in both workshops will explore Casa Vicens, learn how the building's distinctive tiles are made, and create their own.
After the firing process, they will be able to take it home.
Drawing visit to Casa Vicens, by @drawingbarcelona
By participating in this activity and taking in all the intricate features this structure contains, you can tap into your creative potential.
You then draw some elements of the house following the instructor's advice.
Exhibitions at Casa Vicens
The visit to Casa Vicens is completed by a number of temporary and permanent exhibition and activity rooms.
They discuss the history of the building, Gaudi's creations, the social, cultural, and artistic backdrop of the time, as well as what was going on in Barcelona and throughout the world.
Casa Vicens has become a genuine think tank on the architect, his work, and his era as a result of this determination to keep thinking, reflecting, and interpreting.
Popular attractions in Barcelona