Explore the journey of eroticism in Barcelona with more than 800 items in the collection.
Understand the history and evolution of eroticism and how it transpired from the beginning of time.
Discover how different cultures and societies have explored human sexuality and how it was a source of inspiration throughout history, reflecting both the explicit and the implicit.
See the most unexpected artwork, photos, sculptures, and innovations in 14 rooms.
This article shares everything you need to know before booking the Erotic Museum of Barcelona tickets.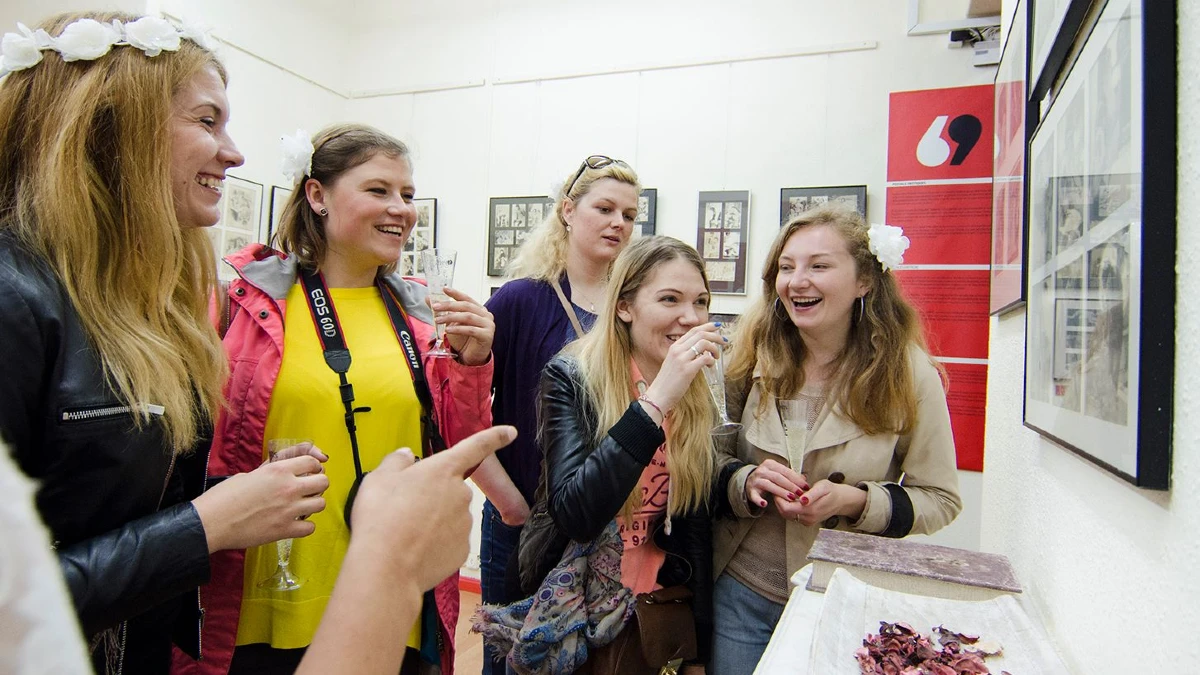 What to expect Erotic Museum of Barcelona
The Erotic Museum of Barcelona exhibits a variety of historical antiques, wood carvings of Kama Sutra poses, and other fascinating objects.
The museum has 14 rooms that take you on an intense journey of creatives, dreamers, and adventurers.
The goal of the Erotic Museum of Barcelona is to spread awareness of the rich eroticism culture that has existed throughout human history.
Barcelona's Museu de l'Erotica encourages you to break down your mental boundaries and approach the museum with the same unrestricted curiosity as a real artist.
Wander past whimsical sculptures, photographs, paintings, and more.
You might like to stroll in the sensual garden after the museum is finished.
Where to buy Erotic Museum of Barcelona tickets
You can buy Barcelona's Erotic Museum tickets online.
Buy your tickets online as you can get them at a lower price and avoid long queues at the ticket counter.
Tickets for Erotic Museum get sold out quickly.
When you purchase online tickets, you can keep such last-minute disappointment away.
How online ticket works
On the booking page, select your preferred date and the number of tickets, and buy them right away.
Once your tickets are booked, you'll receive the tickets in your registered email.
Show your smartphone ticket at the entrance and enter Barcelona's Erotic Museum.
Cost of Erotic Museum of Barcelona tickets
The tickets for Erotic Museum costs €12 for all visitors above the age of 7 years.
Tickets for students are discounted and priced at €10.
Tickets for Erotic Museum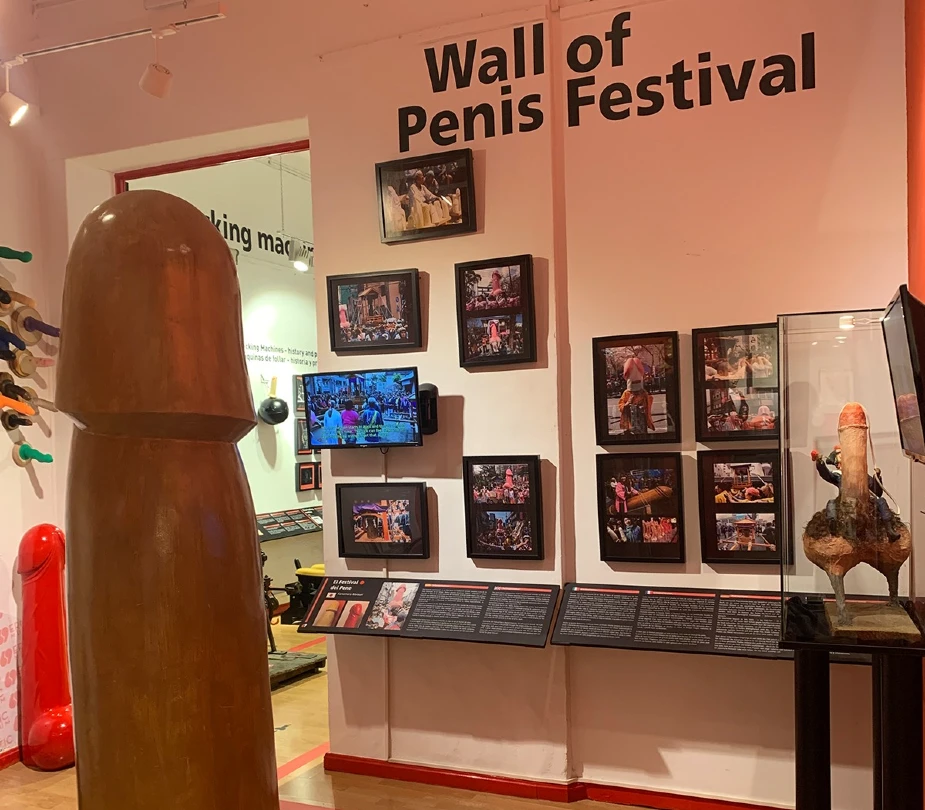 Learn about the origins of erotica, from the Kama Sutra to pinups and contemporary dreams.
Explore works by Japanese shunga woodblock prints, Picasso's works that were influenced by the feminine form.
See the pornographic material that King Alfonso XIII secretly collected and ordered with the emergence of film in the 1920s.
Learn more about sadomasochism and bondage, view the "Chair of Pleasure" with its shackles and accouterments, and enjoy everything from classical to kinky.
There are numerous fascinating details about some of the world's sexual record breakers, in addition to exhibitions and works of art.
Ticket Price
Adult Ticket (7+ years): €12
Student Ticket: €10
Save money & time! Buy The Barcelona Pass and see Barcelona's top local landmarks and attractions. Explore the spectacular Sagrada Familia, Park Güell, and Plaça de Catalunya, and enjoy the city tour from the top deck of the hop-on, hop-off bus.
How to reach Erotic Museum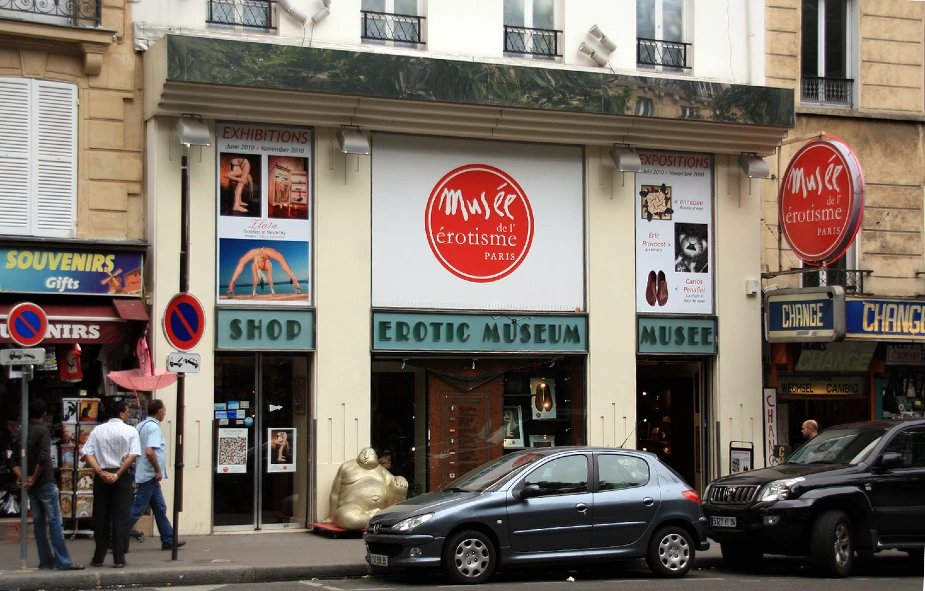 The Erotic Museum of Barcelona is located in La Rambla near La Boqueria.
Address: La Rambla, 96 bis, 96 bis, 08002 Barcelona, Spain. Get Directions
You can reach the location either by public transport or your car!
By Bus
If you're taking bus 59 or v13, get off at La Rambla – La Boqueria.
From there, it is a 2-minute walk to the Erotica Museum of Barcelona.
By Car
You can rent a cab or use your car to reach the Museu de l'Erotica.
Put on maps and get started for a rather fun ride.
There are multiple parking spots near Museu de l'Erotica.
Click here to find the spot for you!
Erotic Museum timings
Barcelona's Erotic Museum is open from 11 am to midnight from Mondays to Fridays.
During the weekends, the museum is open from 10 am to midnight.
Museu de l'Erotica is closed on Christmas Day.
How long does Erotic Museum take
If you are in a hurry, you can explore Barcelona's Erotic Museum in less than 30 minutes.
However, if you wish to explore all 14 rooms, you should devote at least two hours.
Best time to visit Erotic Museum
The Best time to visit the Erotic Museum of Barcelona is as soon as it opens at 10 am or 11 am.
If you aim for fewer crowds, go early in the week and day to avoid crowds.
What to see at Erotic Museum
Barcelona's Erotic Museum has over 800 sculptures that depict the history of eroticism and help you explore the side of history that is normally left unexplored.
There are 14 rooms in the Museum of Erotica in Barcelona:
Ancient civilizations
Oriental eroticism
Kamasutra
World cultures
Eroticism in Europe in the XIX and XX Centuries
Private erotic
Video collection of King Alfonso XIII
Pin Up Culture
Great masters of painting
Erotic Picasso
Records eróticos
Fetishism and Sadomasoquism
The Erotic Garden
Phallic tradition
Sex Dolls
Renée Jacobs- Partisan of the Lesbian Movement
Popular attractions in Barcelona