The Museum of Illusions in Barcelona is a place where science, art, and entertainment collide to question reality, push the boundaries of perception to their limits, and plummet you into the depths of sensory exploration.
Offering an extraordinary and mind-bending experience for visitors of all ages, the attraction compels you into an immersive world of a myriad of optical illusions, tricks, brain-teasers, and visual phenomena.
Nothing is quite as it seems at this remarkable museum imagination is bound to run wild.
This article shares everything you need to know before buying tickets for the Museum of Illusions Barcelona.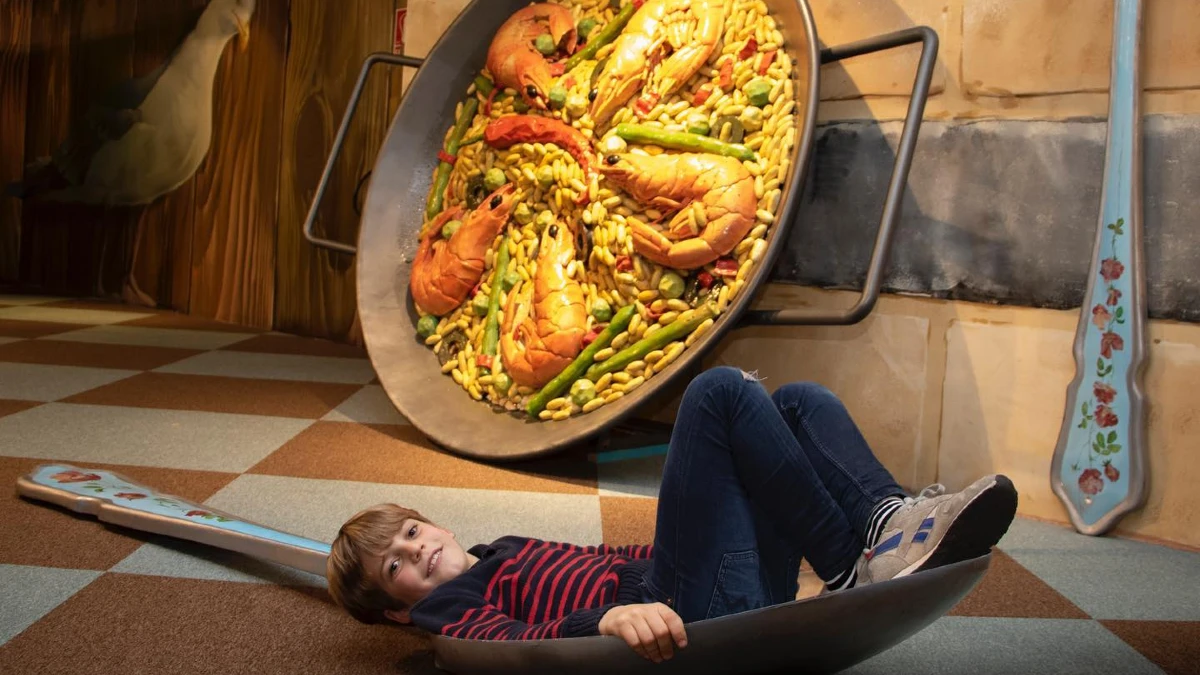 What to expect at Museum of Illusions Barcelona
Experience the Museum of Illusions, which is regularly updated so that visitors can engage with new exhibits.
Visit themed rooms that transport you to a thrilling, fantastical world, such as gravity-defying rooms, perplexing mirror mazes, mesmerizing holograms, 3D art, and much more.
The laws of physics, geometry, and reality seem to blur at the museum's standout attraction, "Vortex Tunnel," a rotating bridge that makes it feel like the world around you is spinning while you remain stationary.
Another example of a cleverly designed room is the Ames Room, where visitors are transformed into giants or dwarfs, depending on where they stand, leaving visitors in awe of the power of visual trickery.
The museum features an optical art gallery showcasing a collection of ingenious artworks created by talented artists specializing in the art of visual illusions.
Avail the fantastic photo opportunities that will fill your social media with coveted images.
Be enthralled by the interactive 3D art installations.
The exhibits, fascinating as they are, also have high educative value as they explain the principles of visual perception, the psychology of how our brains interpret the world, and the mathematics of optical illusions.
Huddle up all science enthusiasts, art lovers, adventure-seekers, friends, and family, for the Museum of Illusions has something for everyone!
Where to book tickets
There can buy tickets for Museum of Illusions Barcelona at the venue, or get them online.
We strongly recommend booking tickets online as online prices tend to be cheaper than tickets at the venue.
When you buy online, you can avoid the long queues at the attraction's ticket counters.
Because some attractions sell a limited number of tickets, during peak days they may sell out. Booking early helps avoid last-minute disappointments.
How online ticket works
Go to the Museum of Illusion's booking page, select your preferred date, time slot, and the number of tickets, and buy the tickets right away.
Once you purchase the attraction's tickets, they get delivered to your email address.
There is no need to get printouts of the ticket.
You can show the e-ticket on your smartphone when you visit the attraction.
Museum of Illusions ticket prices
Adult tickets for the Museum of Illusions in Barcelona are priced at €10 for all visitors aged over five years.
Children up to the age of five years can enter the museum for free.
Note: The Museum of Illusions admission ticket does not provide access to The Big Fun Museum. You need to upgrade your tickets to experience it.
Tickets for Museum of Illusions Barcelona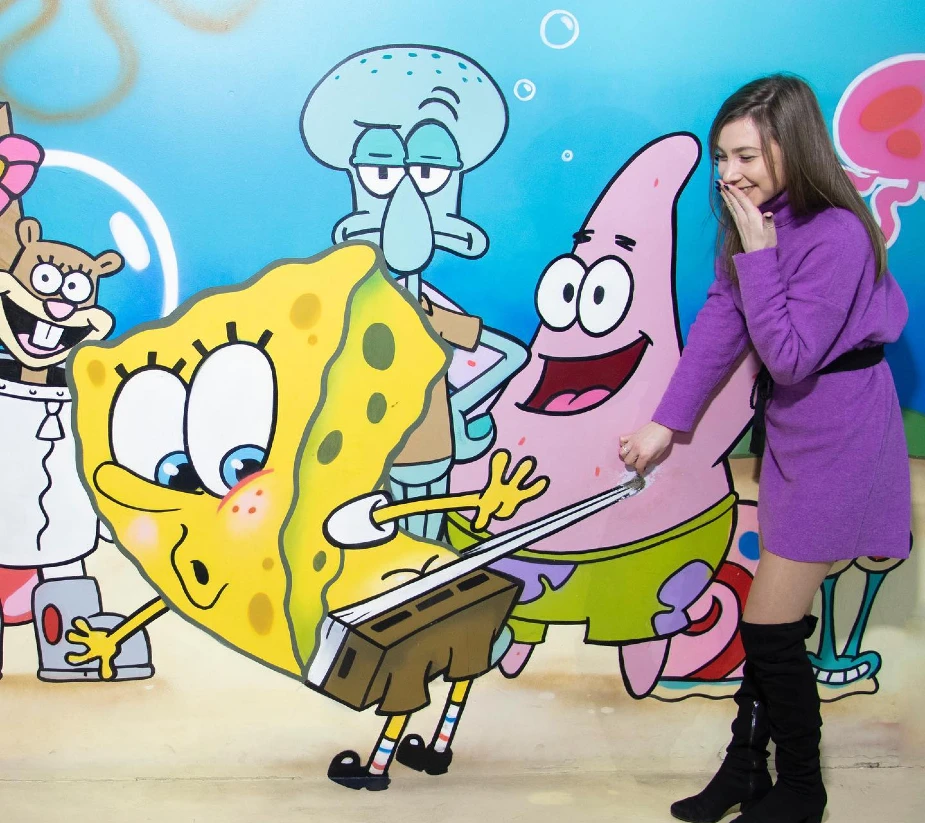 The tickets to the Museum of Illusions Barcelona give access to an hour of posing against some of its quirkiest photo backgrounds like that of the jaws of a T-Rex, world-leader toilet humor, a flying saucer, Dalí paintings, and more!
The museum replaces many paintings every week with refreshed effects and perspectives to keep the visitor's intrigue always kindling.
In this incredible environment, you can board the Titanic, avoid zombies, or tame a dinosaur.
Watch reality and illusion dance together in this museum with its array of science-based perception distortion exhibits and exhibits playing with human psychology.
Explore a selection of 3D paintings that renowned Barcelona artists have meticulously hand-painted.
Upgrade your ticket for entry to the Big Fun Museum, where you can explore the world of Alice in Wonderland, a candy museum, a topsy-turvy house, and a museum of madness.
Ticket Price
Adult Ticket (5+ years): €10
Child Ticket (up to 5 years): Free
Save time & money! Buy the Barcelona Pass and see Barcelona's top local landmarks and attractions. Explore spectacular Sagrada Familia, Park Güell, and Plaça de Catalunya, and enjoy the city tour from the top deck of the hop-on, hop-off bus.
How to reach the Museum of Illusions Barcelona
Barcelona Museum of Illusions is located at Carrer del Pintor Fortuny, close to Las Ramblas and an easy walk from most of Barcelona's tourist centers.
Address: C/ del Pintor Fortuny, 17, 08001 Barcelona, Spain. Get Directions.
You can reach the Barcelona Museum of Illusions by bus, metro, or car.
By Bus
Pl dels Àngels is the nearest bus stop to Barcelona's Museum of Illusions, only a three-minute walk away.
By Metro
Plaça de Catalunya via Metro Lines 1 and 3 is the nearest metro station from the museum, only a six-minute walk away.
By Car
If you are traveling by car, turn on your Google Maps and get started!
Aparcamiento Saba is the nearest car parking to Barcelona's Museum of Illusions, only a two-minute walk away.
Museum of Illusions timings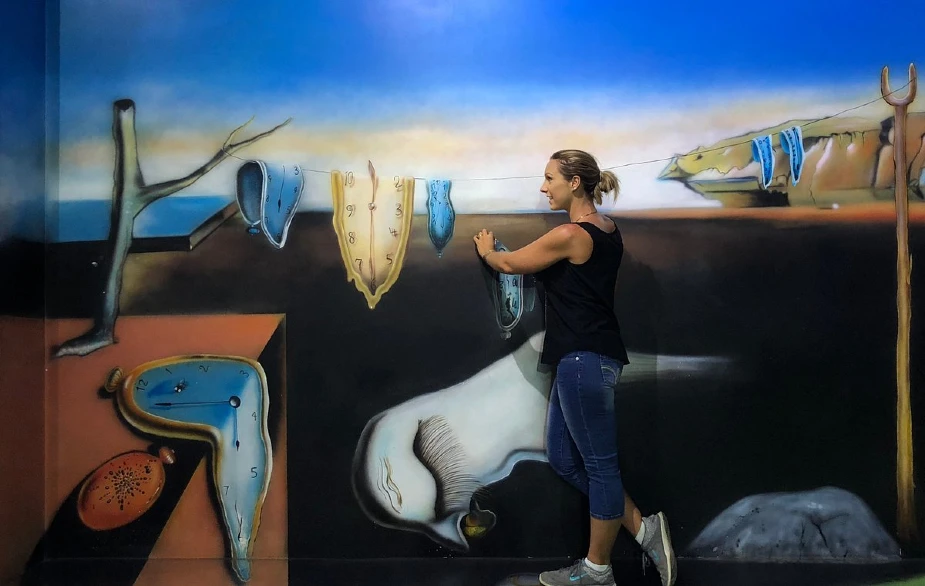 All through the week, Barcelona's Museum of Illusions opens at 11 am.
The museum closes at 7 pm from Sunday to Thursday, and on Fridays and Saturdays, it closes at 9 pm.
How long does the Museum of Illusions take
Visitors to the Illusions Museum in Barcelona usually spend two hours exploring it completely.
If you decide to get your tickets at the gate, factor in at least half an hour more for the ticket counter queues, especially during the peak season.
If you spend time taking pictures and recording videos, you can expect to stay longer.
Best time to visit the Museum of Illusions
The best time to visit the Museum of Illusions in Barcelona is as soon as it opens at 11 am.
We suggest booking your tour on a weekday when the attraction is less busy for a more enjoyable visit.
Mornings and late evenings have fewer visitors, so you can explore the museum better.
Weekends and public holidays are the most crowded at the attraction.
FAQs about Barcelona's Museum of Illusion
Here are some questions visitors usually ask before visiting the Museum of Illusion, Barcelona.
Where can I book tickets for the Museum of Illusion?
Tourists can buy the museum's tickets online or at the venue, on the day of their visit. For the best experience we suggest you book your tickets online, in advance.
Are special discounts on group visits available at the Museum of Illusions?
Yes, the museum offers special discounts for school groups, associations, team building, and private groups.

Are there any guided tours available at the Museum of Illusions in Barcelona?
The museum generally offers self-guided tours, but you can inquire about guided tours if you have a large group or specific educational needs.
Is Barcelona's Museum of Illusion worth it?
Absolutely! The museum is incredibly unique in what it stands to offer. The takeaways include not only fun and thrill but also a widened perspective and lots of learning.
Is the Museum of Illusions suitable for adults?
Yes, people of all ages will enjoy the fun and thought-provoking experience. With plentiful photo opportunities, fascinating artworks, interactive exhibits, and science mysteries, the Museum of Illusions intrigues is an eye-opener for kids and adults alike.
Can I cancel/reschedule my visit to the Museum of Illusions in Barcelona?
Yes, you can cancel or reschedule your booking until 24 hours before your visit.
Is there a gift shop at the Museum of Illusions?
Yes, there is a gift shop where you can purchase souvenirs, museum merchandise, and other items related to optical illusions and the museum's exhibits.
Is the Museum of Illusions Barcelona wheelchair accessible?
Yes, the museum is wheelchair accessible, and it's designed to accommodate visitors with mobility challenges.
Can I host private events or parties at the museum?
Yes, the Museum of Illusions Barcelona often hosts private events, parties, and special occasions. You can contact the museum's management for more information and booking details.
Source
# Bigfunmuseum.com
# Headout.com
# Tripadvisor.com

The travel specialists at TheBetterVacation.com use only high-quality sources while researching & writing their articles. We make every attempt to keep our content current, reliable and trustworthy.
Popular attractions in Barcelona