The Picasso Museum in Barcelona, Spain, is dedicated to the work of the famous artist Pablo Picasso.
It opened to the public on 9 March 1963, becoming the first museum dedicated to Picasso's work and the only one created during his lifetime.
The museum showcases work by artists that influenced Picasso, like, Velázquez, and Cézanne, allowing visitors to see the connections between Picasso's and his predecessor's work.
The Barcelona Picasso Museum offers a unique and unforgettable experience with its comprehensive collection and beautiful setting.
This article shares everything you should know before booking tickets for Barcelona Picasso Museum.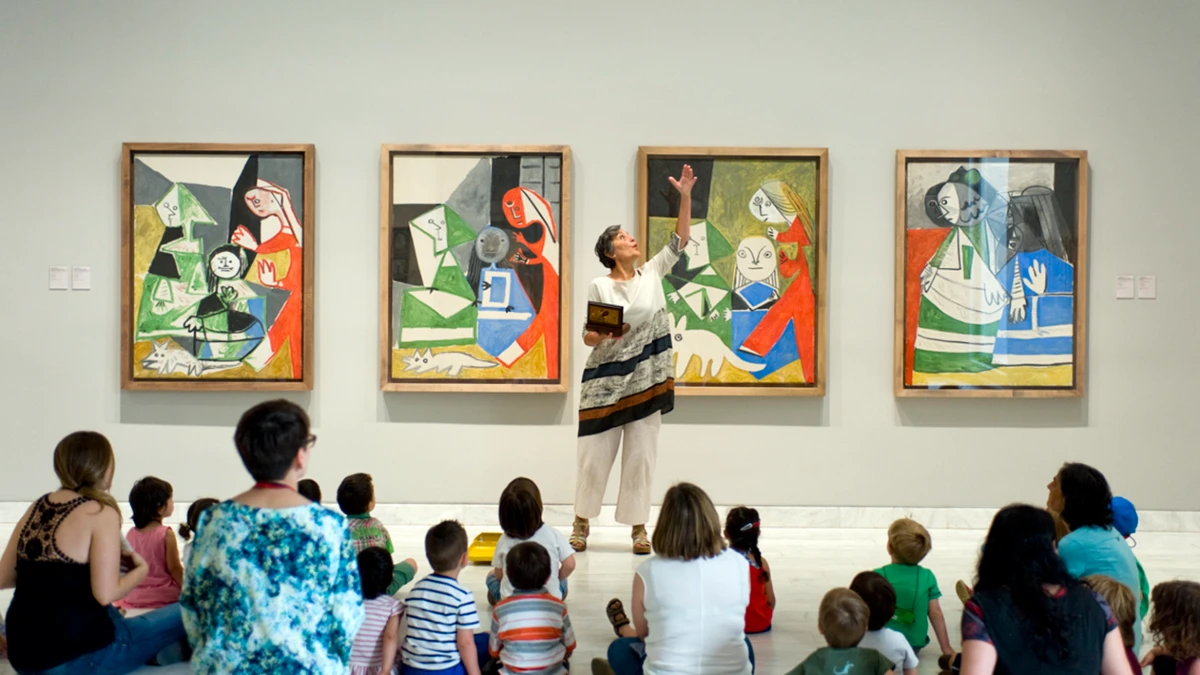 What to expect at Picasso Museum Barcelona
The Picasso Museum reveals Picasso's bond with Barcelona, which began during his childhood and adolescence and persisted until his passing.
The Museum is housed in five adjoining medieval palaces on Montcada Street in the La Ribera neighborhood in the Old City of Barcelona.
Two of his biggest works, First Communion (1896) and Science and Charity (1897) highlights the museum's collection; this early phase of Picasso is prominently represented there.
Notable is also the collection of 57 pieces from the Picasso series "Las Meninas," the only series of his that is all on display in a single museum.
The museum also houses a comprehensive collection of over 4,200 works by Pablo Picasso, including paintings, drawings, sculptures, ceramics, and more.
Visitors can see pieces from different stages of the artist's career, from his early works as a young artist in Barcelona to his later years as a master of modern art.
In addition to Picasso's works, visitors can also see pieces by other artists that influenced Picasso, as well as works by his contemporaries.
The museum is housed in several interconnected Gothic palaces in the heart of the city, offering visitors a glimpse into the rich history of Barcelona.
Where to buy Picasso Museum in Barcelona tickets
Tickets for Picasso Museum in Barcelona are available online and at the ticket booth open at the attraction.
However, we recommend booking tickets online because it provides several perks.
We strongly recommend booking tickets online as online prices tend to be cheaper than tickets at the venue.
When you buy online, you can avoid the long queues at the attraction's ticket counters.
When you reserve in advance, you get your preferred time slot for the tour.
Booking online also helps avoid last-minute disappointments.
How online tickets work
On the booking page, select your preferred date, time slot, and the number of tickets and purchase them right away.
You will receive an email with your tickets as soon as you purchase them.
There is no need for you to bring printouts.
On the day of your visit, skip the line and show the e-tickets on your smartphone at the meeting point or the entrance.
Cost of Barcelona Picasso Museum tickets
The Guided Tour of Picasso Museum tickets cost €35 for all visitors aged 18 years and above.
Kids up to 17 years pay a discounted price of €23 for entry.
Picasso Walking Tour and Picasso Museum Entry tickets are priced at €35 for all visitors aged 13 years and above.
Tickets for children aged between 4 and 12 years are available at a reduced rate of €15 for entry.
Tickets for seniors aged 65 years and above cost €30.
Children up to the age of 4 years can enter the Museum for free.
Barcelona Museum Pass tickets cost €38 for all visitors aged 16 years and above.
Children under 16 can join for free.
---
---
Guided tour of Picasso Museum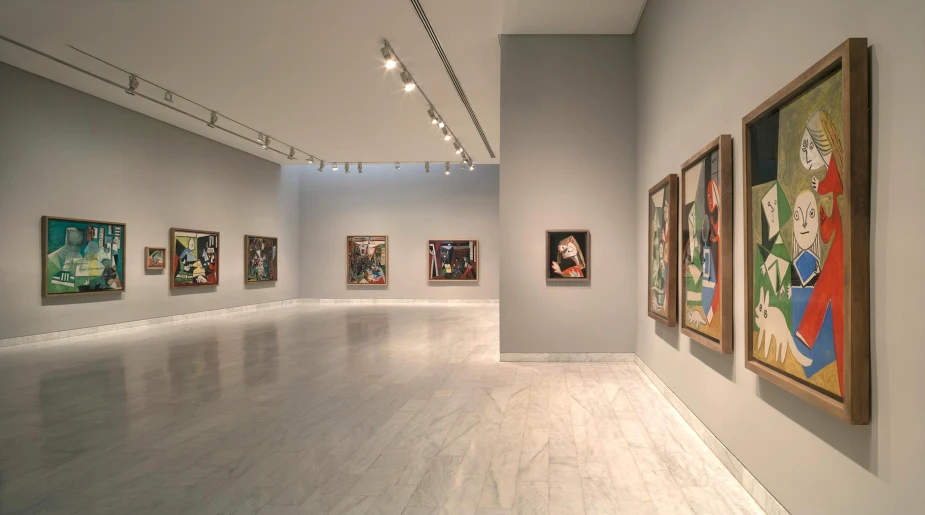 When you book a Guided Tour of the Picasso Museum, you get a professional tour guide who will help you to discover the master painter's early work in chronological order.
Book your tickets for Museu Picasso Barcelona and skip the line to enter the museum.
This in-depth guided tour takes place in a small group (maximum group size is 20) and is available in different languages.
Admire work from Picasso's early days through his major later periods, visiting masterworks like "Science and Charity", "Royan", and "Las Meninas".
After the tour finishes, explore the collection at your own pace and pore over Picasso masterpieces with a newfound understanding.
Ticket Prices
Adult Ticket (18+ years): €35
Child Ticket (up to 17 years): €23
Picasso Walking Tour + Picasso Museum entry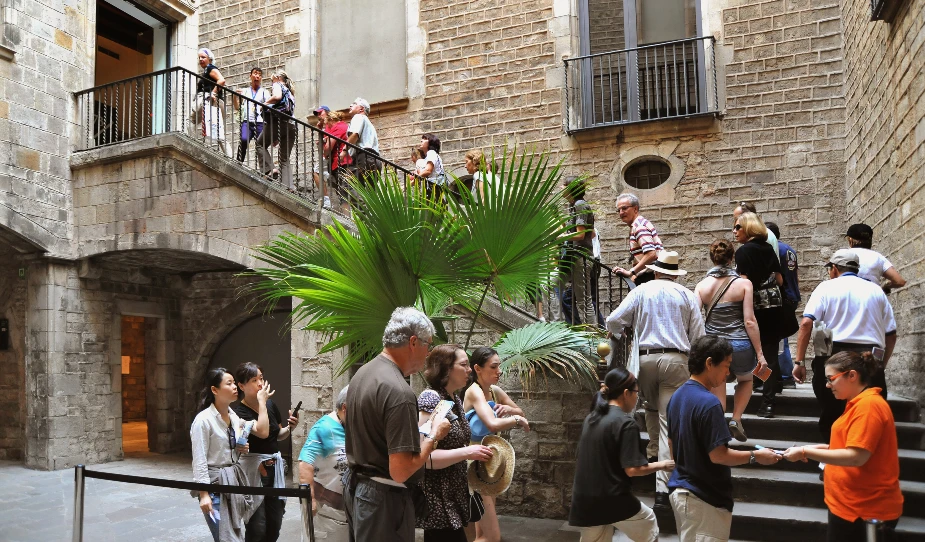 When you book tickets for Picasso Walking Tour and Picasso Museum, you take an immersive two-hour look at the life of Picasso.
Explore bohemian Barcelona with a guide, then discover more about Picasso's colorful life at the world-famous Museu Picasso.
You'll visit spots like Quatre Gats, the beer hall and cabaret on Carrer Montsió, and witness the friezes on the façade of the Collegi d'Arquitectes, Picasso's only open-air artwork in Catalonia.
Ticket Prices
Adult Ticket (13+ years): €35
Child Ticket (4 to 12 years): €15
Senior ticket (65+ years): €30
Kids Ticket (up to 4 years): Free
Children's tickets (4 to 12 years) can only be booked with adult tickets or senior tickets.
Barcelona Museum Pass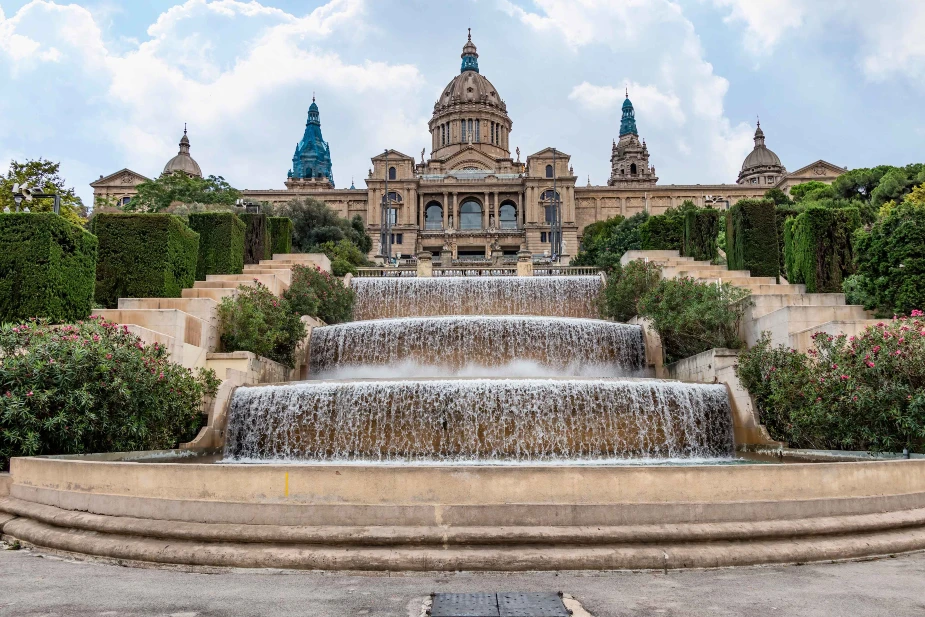 When you book Barcelona Museum Pass – ticket, you get one pass for six museums:
– Museu Picasso of Barcelona
– Museu Nacional d'Art de Catalunya
– Fundació Joan Miró
– The Centre de Cultura Contemporània de Barcelona
– Museu d'Art Contemporani de Barcelona
– Fundació Antoni Tàpies
You can book this ticket online, get instant ticket delivery, and avail skip the line option to enter the museum.
Booking Articket will save you up to 45% off individual ticket prices.
The ticket is valid for one visit per museum within 12 months.
Show your smartphone ticket at the entrance of the included museums and get it scanned.
When you visit the first museum, you'll receive the Museum Pass, with which you can visit all the other included museums.
Ticket Prices
Adult Ticket (16+ years): €38
Child Ticket (up to 15 years): Free
Save time & money! Buy Barcelona Pass and see Barcelona's top local landmarks and attractions. Explore spectacular Sagrada Familia, Park Güell, and Plaça de Catalunya, and enjoy the city tour from the top deck of the hop-on, hop-off bus.
How to reach Picasso Museum in Barcelona
The Picasso Museum is located at Carrer de Montcada in Barcelona.
Address: Carrer de Montcada, 15-23, 08003 Barcelona, Spain. Get Directions.
You can reach the attraction by public transport or by your car.
By Bus
Get on bus number 120 and get off at Princesa – Montcada, the nearest bus stop.
The museum is just a 1-minute walk from the stop.
Another bus stop is Via Laietana – Pl Ramon Berenguer (available buses: 47, 120, N8, N28, V15, V17), which is a 5-minute walk to the museum.
By Metro
The nearest subway station is Jaume I (available metro: L4).
The metro station is just a 2-minute walk away from the museum.
By Car
If you are traveling by car, turn on Google Maps and get started.
You can find a lot of parking spaces around the museum.
Click here to find a perfect spot for you!
Picasso Museum in Barcelona timings
The Picasso Museum is open Tuesday to Sunday from 10 am to 7 pm.
The museum remains closed on Monday.
The Barcelona Picasso Museum also remains closed on 1 January, 1 May, 24 June, and 25 December.
The museum has reduced opening hours on 5th January from 10am to 5pm and on 24th and 31st December from 10am to 2pm.
We suggest you reach 15 minutes prior to the scheduled time to get entry at ease.
---
---
How long does Picasso Museum in Barcelona take
The Barcelona Picasso Museum visit lasts approximately two hours.
However, the duration of the museum visit depends on the rhythm of each visitor.
Visitors to the Picasso Museum in Barcelona often spend more than two hours exploring all exhibits and shows.
Best time to visit Picasso Museum in Barcelona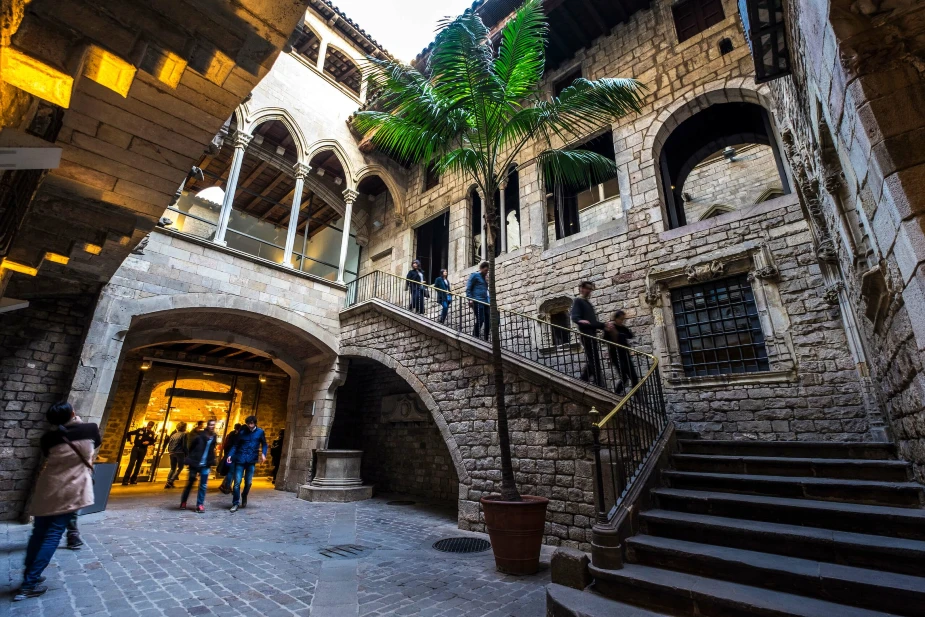 The best time to visit Barcelona Picasso Museum is as soon as it opens at 10 am.
Choose the morning slot so you can experience and enjoy your tour as a small group of people is around in the morning.
Since the Picasso Museum can get busy on weekends, weekdays are better for visiting.
FAQs about Picasso Museum in Barcelona
Here are some questions visitors usually ask before visiting the Picasso Museum, Barcelona.
Where can I book tickets for Museu Picasso?
Tourists can buy tickets for the attraction online or at the venue, on the day of their visit. For the best experience we suggest you book your tickets online, in advance.
What is the last admission to the Picasso Museum?
The last entry to the museum is allowed until 30 minutes before the closing time of the Museum.
Is there a free entry day at Barcelona's Picasso Museum?
The museum provides a free entry to all guests on the first Sunday of each month and on Thursdays from 4 pm to 7 pm. Additionally, 12 February, 18 May, and 24 September are Open days, and you should definitely consider these days for visits. 
Can I take photographs inside the Picasso Museum?
Yes, you can take pictures and record videos but without flash or use of tripods. Additionally, you can capture images inly for personal use. For commercial or professional use, or for the media, you should get in contact with the museum press department.
Which items are prohibited inside the museum?
Rucksacks, suitcases or bags measuring over 30 x 30 cm, umbrellas, food or drinks are not allowed in the museum premises. You can leave such belongings in the museum's free cloakroom service.
Is the Picasso Museum in Barcelona wheelchair accessible for people with disabilities?
Yes, the museum is wheelchair accessible, with ramps and elevators to accommodate visitors with mobility challenges.
Can I draw/make copies of works in the Barcelona's Picasso Museum?
Yes, you can make notes or copies of works but only in pencil and never with ink, oil paints or water colours. In addition, the notebooks you make copies on must not measure over 21 x 28 cm and the use of easels or any other types of support are not allowed.
Popular attractions in Barcelona