You can enjoy two views from the Nativity facade tower of Sagrada Familia, and both are equally stunning.
First, you will see Gaudi's intricate sculptures on the Nativity facade. Gaudi took a particular interest in these sculptures, and it shows.
The second reason to go up is the fantastic view of Barcelona's Eastern side, the mountains, and a little bit of the ocean that you can see from the same tower.
If you are still not convinced, check out why we think Sagrada Familia's tower visit is worth it.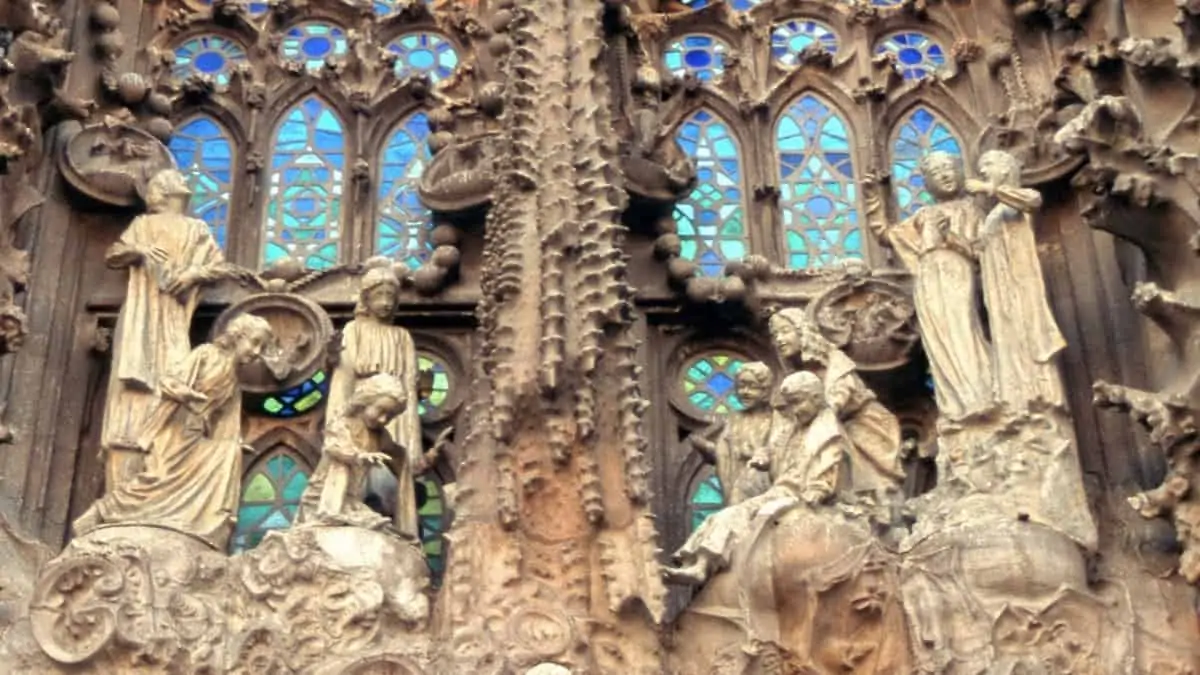 What is Nativity Facade?
A facade is a view created by two or more towers of a building.
Sagrada Familia's architect Antoni Gaudi had planned three facades for the Cathedral.
The Nativity facade and Passion facade are complete, while the Glory facade, which is dedicated to the glory of Jesus, is yet to be completed.
The four eastern towers on the 'front' of the Sagrada Família together form the Nativity facade view, which is best seen from the Nativity facade tower.
The vantage point on the Nativity facade tower is around 65 meters (214 feet) high, and the views are a treat for every tourist.
You need to have Towers Access tickets (also known as the Top View tickets) to go up the Nativity Towers.
Visual Story: 12 must-know tips before visiting Sagrada Familia
Important: Fast Track Sagrada Familia entry ticket is the cheapest way to get into the Basilica. If money isn't an issue and you prefer an immersive experience, opt for the guided tour of Sagrada Familia. To go up the Tower, buy Tower access ticket.
Let's start with a video of the Nativity facade at Sagrada Familia –
Here are some of the best photographs of Nativity facade towers –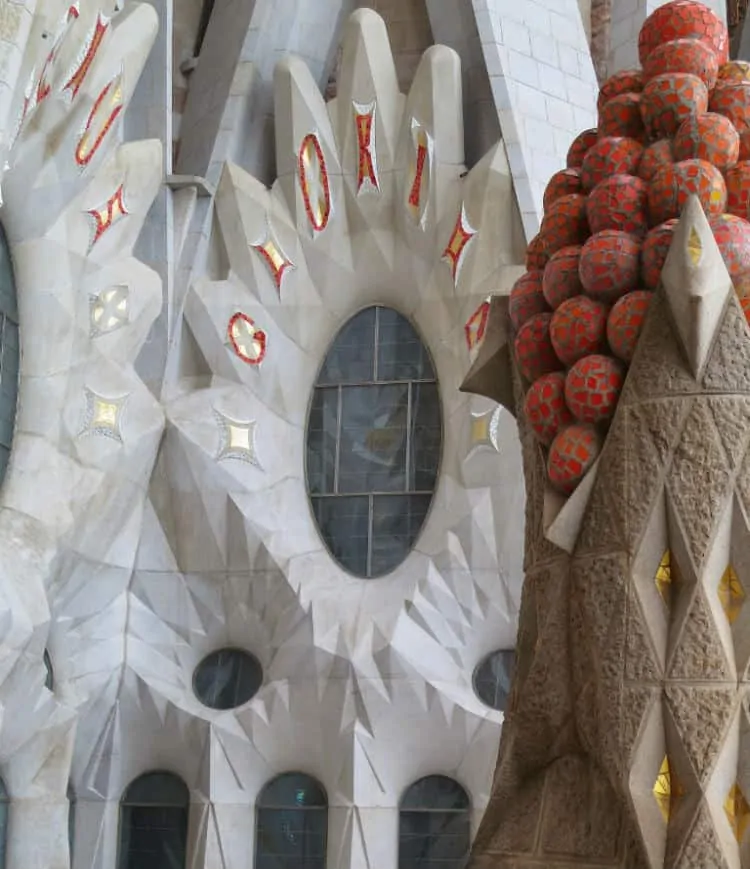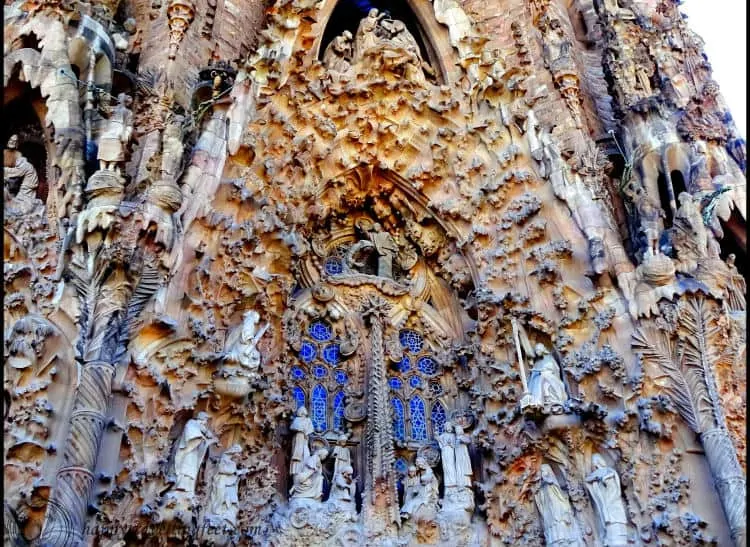 Sagrada Familia gets more than 5 million visitors annually. To avoid the crowd, it is better to purchase Sagrada Familia tickets in advance and read up on the best time to visit Sagrada Familia.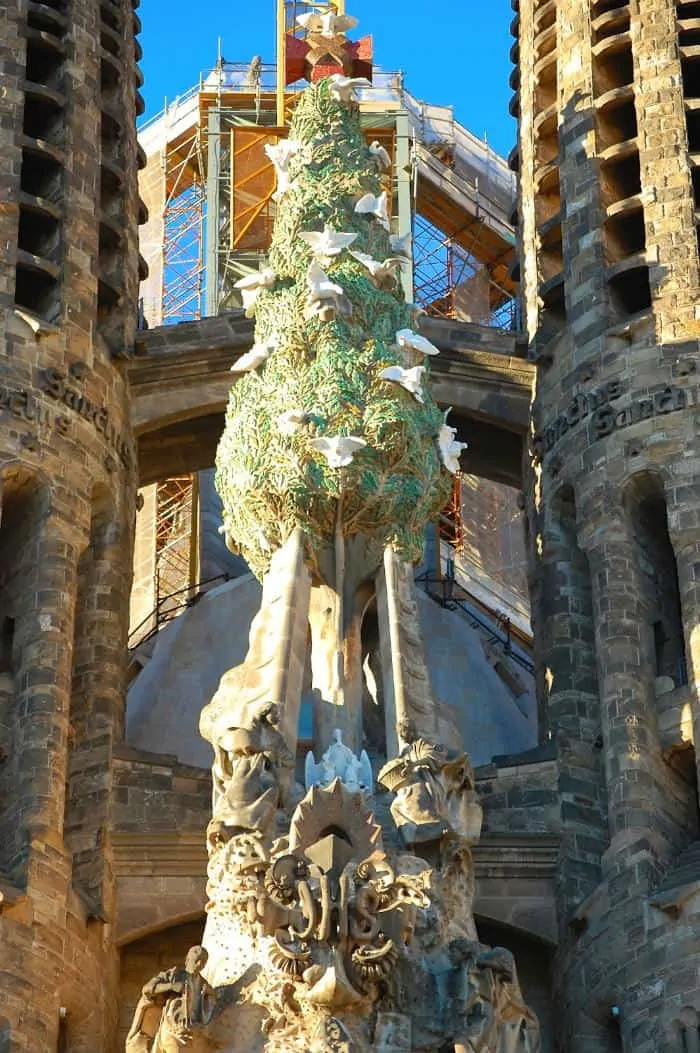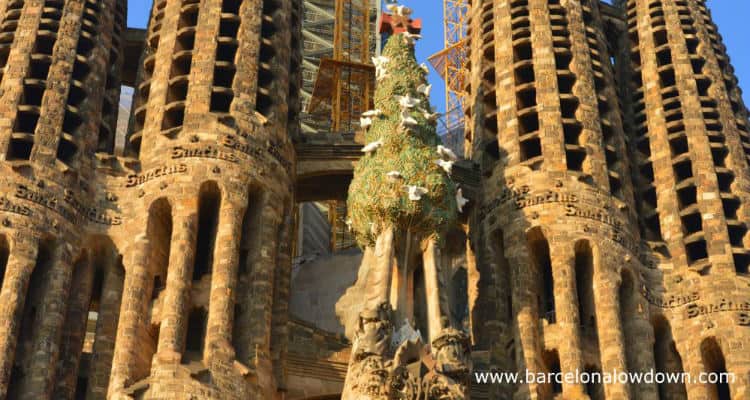 Recommended Reading: What to expect inside Sagrada Familia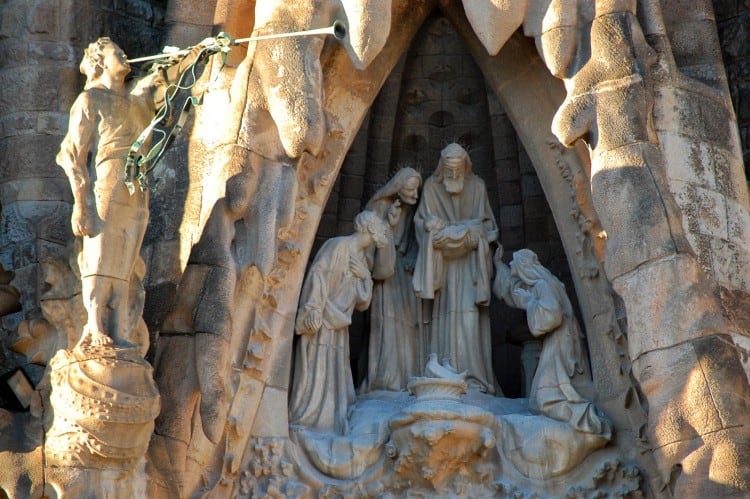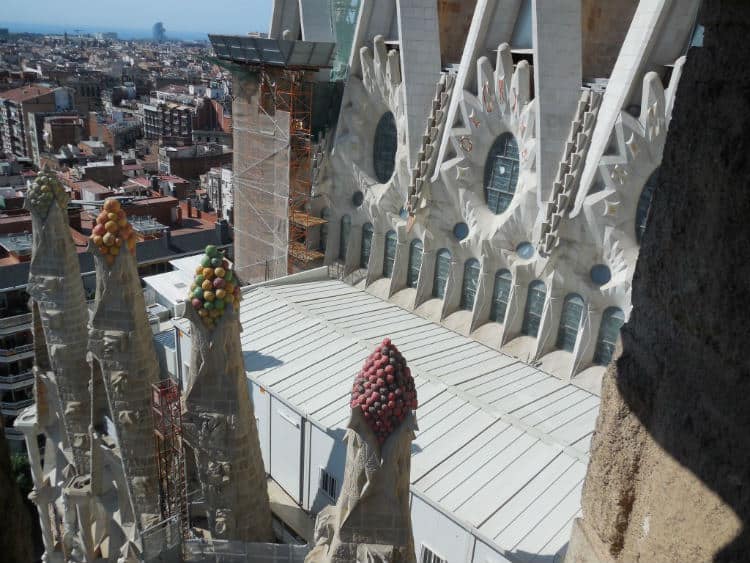 Antoni Gaudi used faces of actual people for his sculptures on the Nativity facade? Find out more such fascinating Sagrada Familia facts.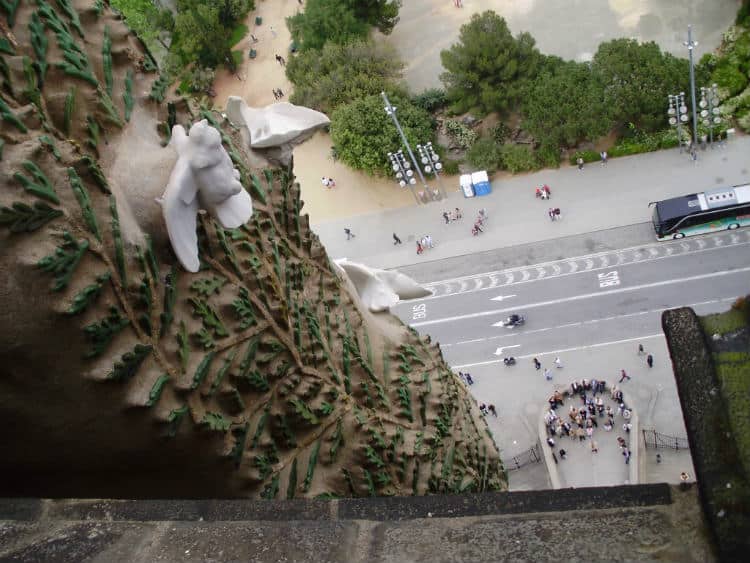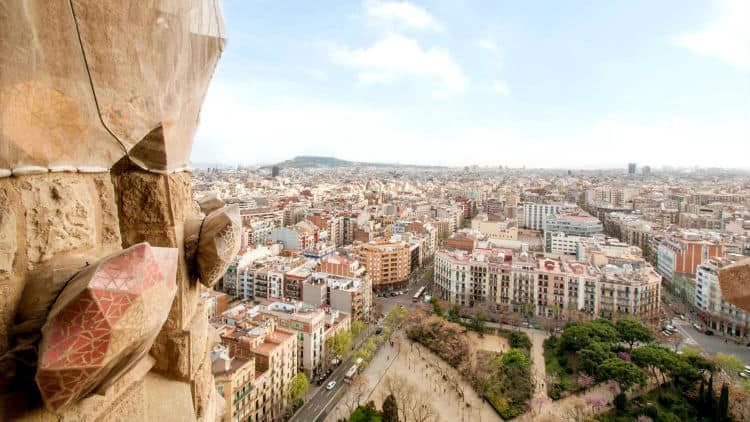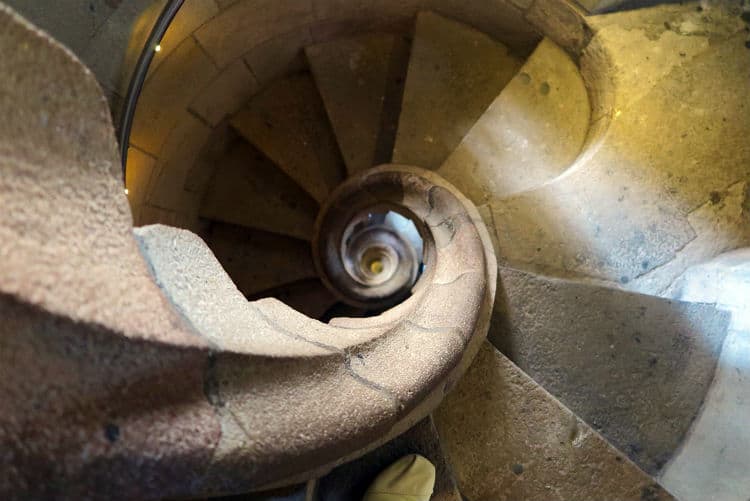 Important: If you are still undecided on which Sagrada Familia tower you want to see, check out the views from Passion facade tower and read this Nativity Tower vs Passion Tower comparison.
Will you be traveling a lot during your holiday in Barcelona? Save money on your travel within Barcelona city with unlimited free rides on public transport. Buy Hola BCN card
Sources

# Sagradafamilia.org
# Sagradafamilia.barcelona-tickets.com
# Barcelona.com
# Tripadvisor.com

The travel specialists at TheBetterVacation.com use only high-quality sources while researching & writing their articles. We make every attempt to keep our content current, reliable and trustworthy.
Popular attractions in Barcelona