Casa Mila is Antoni Gaudi's masterpiece which is extraordinary and has a legacy of an array of facts.
Gaudi's refusal to stay in straight lines is reflected well in La Pedrera.
This famous site is most popular for its rooftop terrace and the enchanting chimneys, also known as 'The Garden of Warriors.'
Did you know the fact that Casa Mila has featured in 15 movies? Including Woody Allen's 'Vicky Christina Barcelona.'
This tourist attraction in Barcelona was initially named Casa Mila after the Mila family who were to reside in the house.
However, the locals didn't like Gaudi's design for the house.
They started referring to it as 'La Pedrera', which means 'the stone quarry,' in Spanish.
It has been more than 100 years since Gaudi finished this masterpiece, but the name stuck.
Visual Story: 13 must-know tips before visiting Casa Mila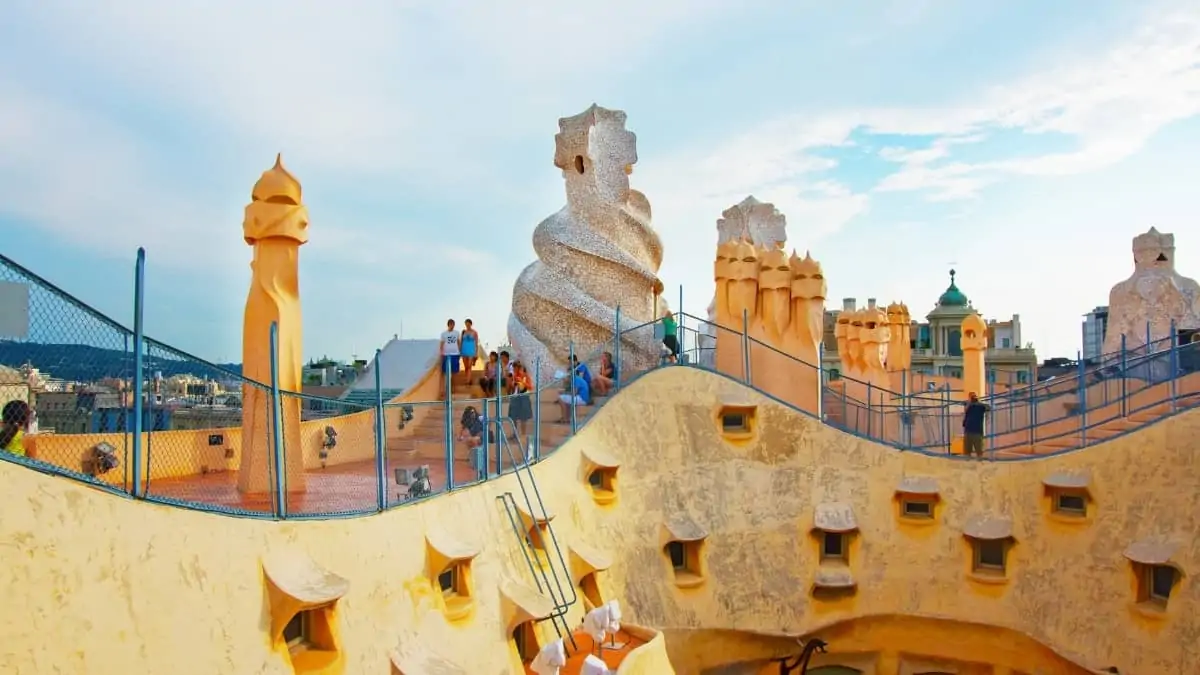 Casa Mila facts
Over the years' lots of exciting facts about Casa Mila have been unearthed.
Some are documented Casa Mila facts, and some are just legendary.
Some are academic, and some are just Casa Mila's fun facts.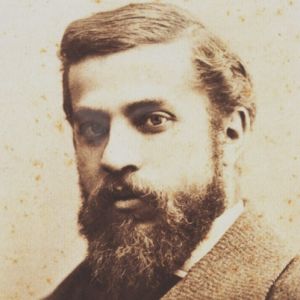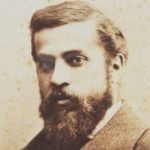 1. Antoni Gaudi got the contract for building La Pedrera because he did an excellent job with Casa Batllo. Incidentally, Casa Batllo is just 700 meters (2300 feet) from Casa Mila.
This is why many tourists book La Pedrera and Casa Batllo tickets together. Some who don't have the time or money to explore both opt for one of the two – Casa Batllo or Casa Mila.
2. A wealthy businessman Pere Mila i Camps, and his wife, Roser Segimon i Artells, had a 2,000 square meters property on the noble Passeig de Gràcia, Barcelona.
Once they decided to build a unique house, they couldn't think of anybody else other than Antoni Gaudi. They hired the master architect on the spot.
3. Construction of La Pedrera house in Barcelona began in 1906 and got completed four years later. It was Antoni Gaudi's last project before he decided to focus on Sagrada Familia.
4. Like all of Gaudi's masterpieces, Casa Mila has been designed and built in an art nouveau style. This style of architecture defies straight lines and prefers curves.
5. The entire facade of the La Pedrera is made from natural stone, while the upper edge of the building is covered in white ceramic tiles. This combination evokes the image of a snow-covered mountain.
6. "La Pedrera" means "the quarry house" in Spanish. Casa Mila got this nickname because of the unusual construction. Large stone slabs were first attached to the building's facade, and then the stonemasons worked on them.
These stones and their irregular shape reminded the locals of a quarry. And the name "La Pedrera" stuck. The locals thought it was not pleasant, but today La Pedrera Casa Mila attracts more than a million visitors annually.
7. Gaudi created this architecture in the most natural form, and that is why you cannot find a right angle in the building. It is an unbelievable but true fact that the Quarry house has no right angles.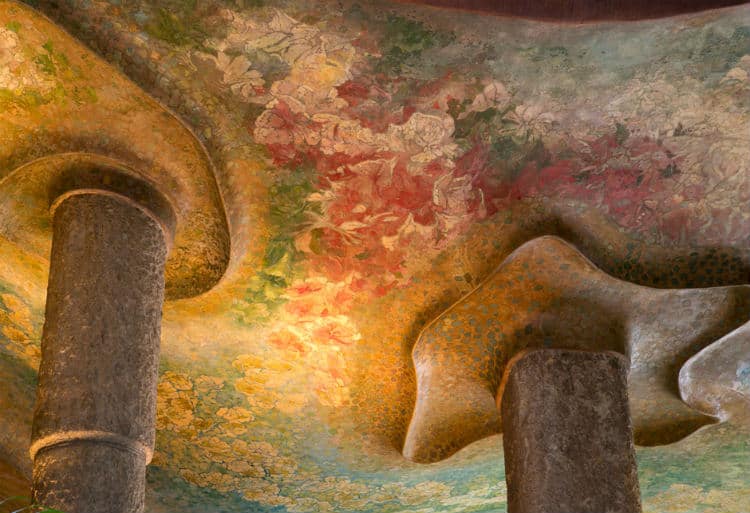 8. The two halls in the central apartment are polychromatic with plaster surfaces and enchanting oil paintings.
9. Interestingly, Gaudi had provisioned for a lift on every second floor of La Pedrera. He wanted the residents to talk to each other, and the meeting point was the lift area. However, the lifts weren't built during Gaudi's period.
10. When you buy tickets for Casa Mila, you gain access to the attic, rooftop, and top floor of the building. The apartment on the top floor gives the visitors an idea of how people lived at the start of the twentieth century.
11. The main floor of La Pedrera is the former residence of the Mila family. It got inaugurated as an exhibition hall in 1992. Ever since, thousands of exhibitions have been conducted here promoting both local and international artists.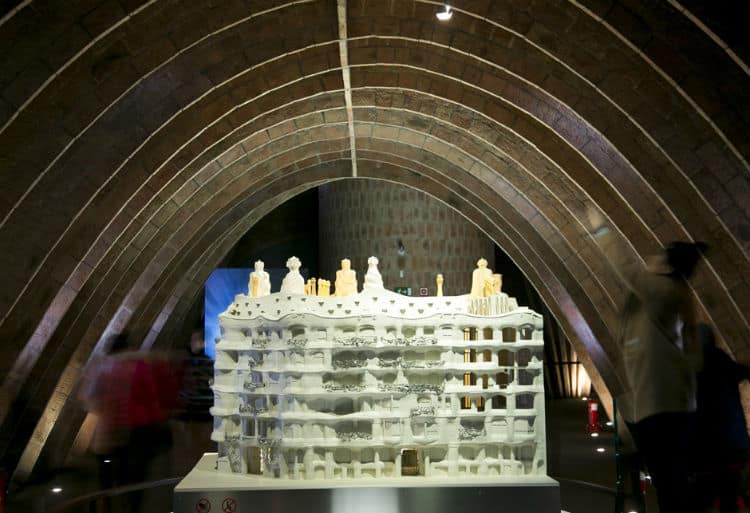 12. The attic in La Pedrera is made up of 270 parabolic brick arches of varying height.
Espai Gaudí (or Gaudi's Room) is in the attic and houses the only exhibition dedicated to Gaudí's life and work. It showcases the architect's creations through models, plans, designs, and photographs.
13. Did you know that besides the areas that are open to tourists, the rest of the floors of Casa Mila are occupied by offices and a few families?
14. Gaudi envisaged a natural ventilation system, because of which the whole of Casa Mila doesn't need an air conditioner.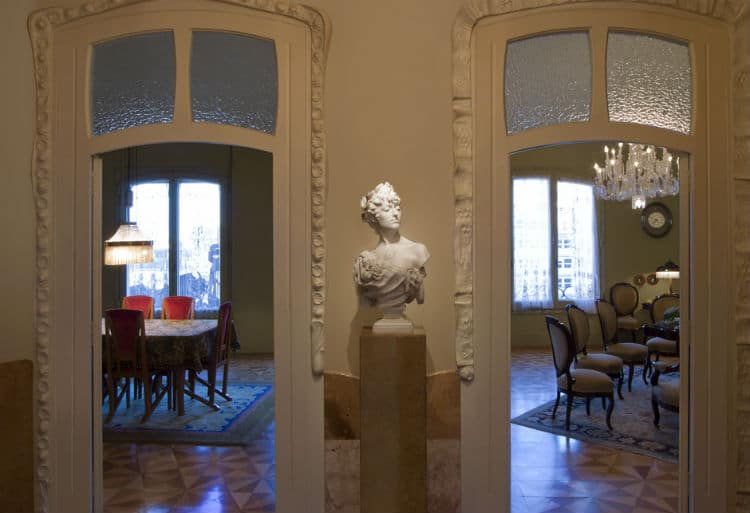 15. The Belletage, which in English meant "beautiful floor," was where the owners lived. The upper floors were for the tenants and the employees of the house. Today, the Belletage houses the Art Museum of Fundació Catalunya – La Pedrera.
16. The interior walls of the Casa Milà can be moved with little effort, which was made possible by a concrete-steel construction, which does not require load-bearing walls, similar to what is common in modern office buildings today.
17. The balconies of Casa Mila are built using iron bars that look like waves from a distance. Josep Maria Jujol designed these iron balconies, and he had also helped Gaudi with his earlier projects like Park Guell and Casa Batllo.
Important: Did you know that buying Casa Mila tickets online is cheaper than buying them at the tourist attraction? When you buy online, you don't pay the 3 Euros of Window surcharge. Plus, you don't have to wait in the queue.
The online tickets get emailed to you. On the day of your visit, you can show the ticket on your mobile and walk in. No need for printouts!
Sources

# Discoverwalks.com
# Justfunfacts.com
# Wikipedia.org

The travel specialists at TheBetterVacation.com use only high-quality sources while researching & writing their articles. We make every attempt to keep our content current, reliable and trustworthy.
Recommended reading
# Sagrada Familia facts
# Casa Batllo facts
# La Pedrera Facts
# Park Guell facts
# Camp Nou facts
Popular attractions in Barcelona