Visitors to Barcelona love Antonio Gaudi's architecture, vibrant nightlife, sandy beaches, world-class cuisine, which is why it is an ideal Valentine's Day destination.
Young and old couples, visitors, and locals alike love spending their Valentine's Day in Barcelona.
If you adore your sweetheart (and we don't doubt it!), you will want to spoil them with all the romantic surprises Barcelona has to offer.
Plan ahead of time, for many lovers will be flocking to this city to celebrate the most romantic day of the year – 14 February 2024.
Check out our pick for the most romantic Valentine's Day itinerary in Barcelona.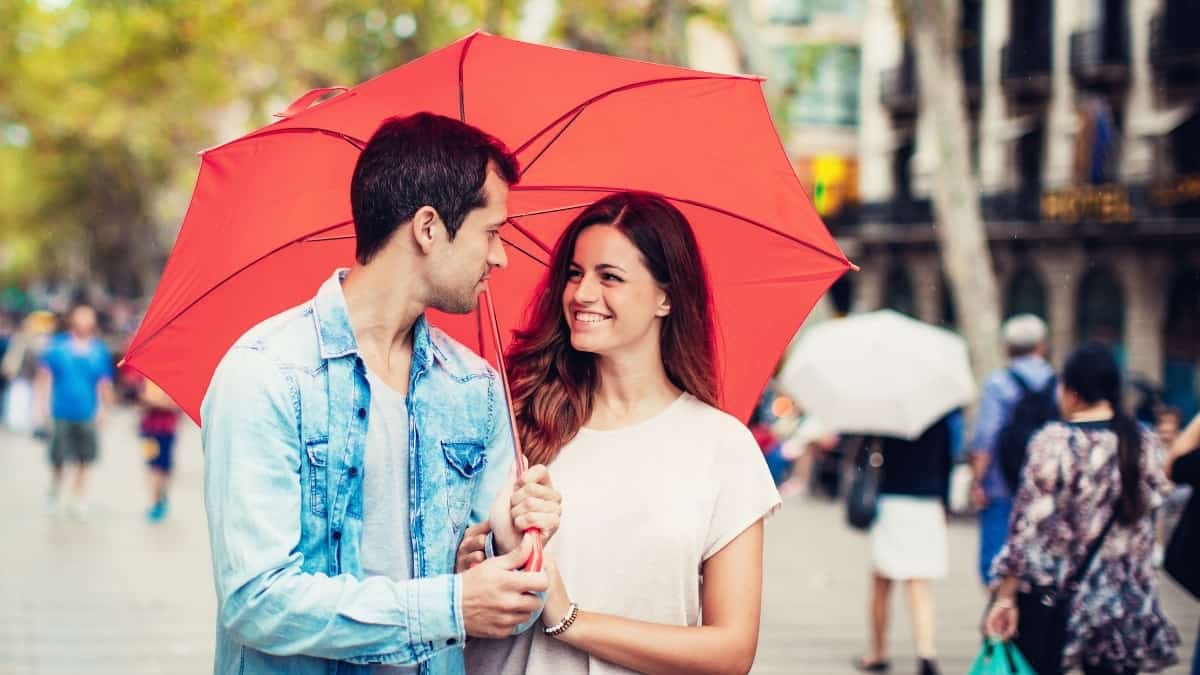 Things to do on Valentine's Day in Barcelona
Here are our recommended eighteen romantic things to do during your Valentine's Day week in Barcelona.
You only need to bring your partner along.
Watch a Flamenco Show together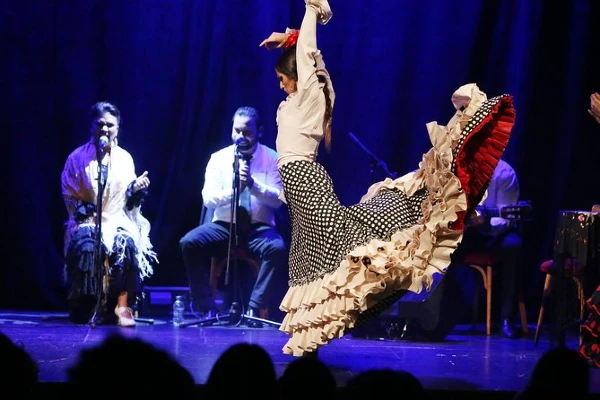 Enjoy a flamenco show in Barcelona on this Valentine's Day, which mixes singing, dancing, and music, primarily from the guitar's sound.
You and your partner will be exposed to the true form of flamenco, an art of pure emotions.
Show at City Hall Theater
See famous dancers from the Catalan Flamenco scene perform in the historic Teatro de Barcelona.
Admire the early 19th-century theater's exquisite characteristics, such as a stage framed with light bulbs, velvet curtains, and antique stage gear. Find Out More
Show at Los Tarantos
At Los Tarantos in Barcelona's Plaça Reial, you can experience the passion of Flamenco and immerse yourself in a unique form of music and dance. Hear some of the genre's most well-known Palos, as well as a different Cuadro. Find Out More
Show at Tablao Flamenco Cordobes
Enjoy a traditional Spanish folklore experience by seeing a Flamenco Show at a historical location on Barcelona's famous La Rambla. Find Out More
---
---
Take a Catamaran Trip Along Port Vell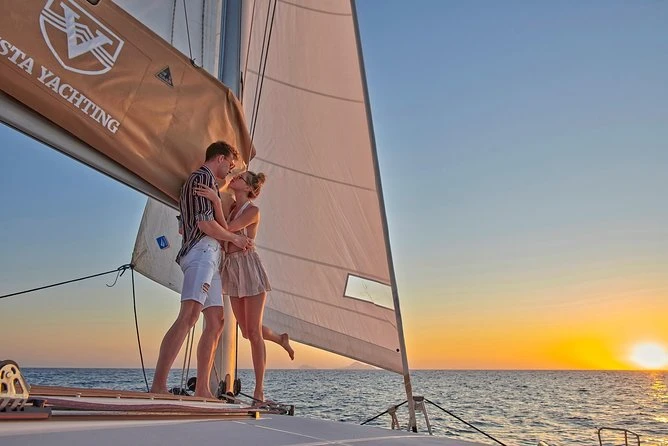 On Valentine's Day 2024, sail from Barcelona's Port Vell and explore the beauty of the Mediterranean in a catamaran cruise.
Enjoy a peaceful trip on an environmentally friendly catamaran with no noise or vibrations.
You and your partner will be able to enjoy Barcelona's skyline from the water, as well as its marina, which opened in 1991.
Don't forget to bring your camera if you want to shoot some lovely pictures with your boyfriend or girlfriend.
It is an ideal Valentine's Day activity for couples in love.
---
---
Learn how to cook a traditional Spanish dish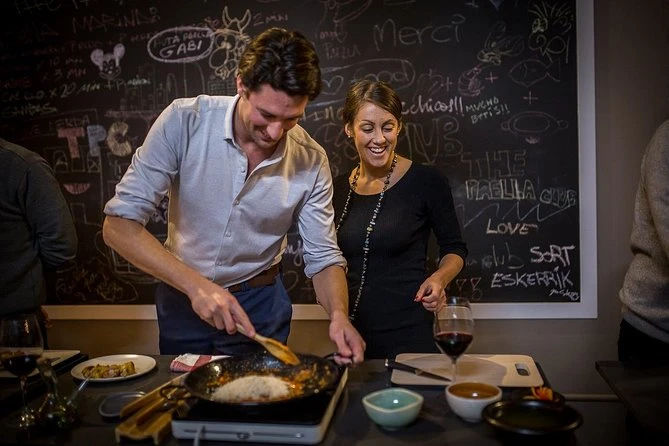 Celebrate Valentine's Day with your spouse by taking a tour of the world-famous Mercat de Sant Josep de la Boqueria, Barcelona's oldest and best food market, which dates back to the 13th century.
Taste some of Spain's and Catalonia's most traditional hot and cold Tapas.
Learn how to make traditional Basque Pintxos or Montaditos, sometimes known as "toothpick tapas."
Get to create and drink your own Sangria with your partner.
This tour is an excellent opportunity to spend quality time with your significant other.
---
---
Visit Barcelona's most famous attraction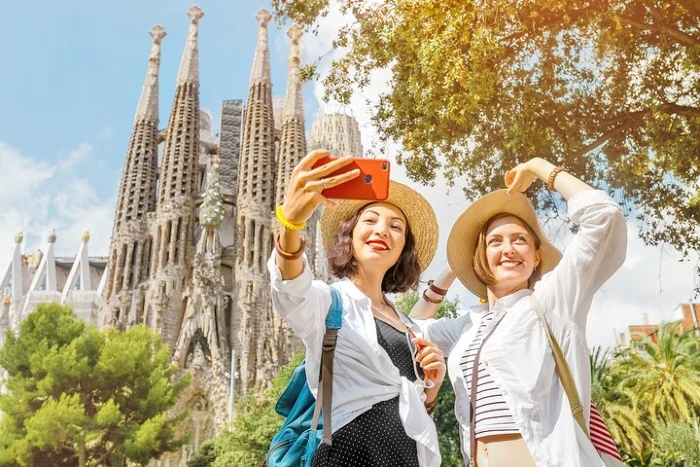 Sagrada Familia is Barcelona's most popular tourist attraction and attracts more than 5 million visitors every year.
The Basilica is the pet project of Catalan architect Antoni Gaudi, known for his dislike of straight lines in design and construction.
Sagrada Familia has been under construction since 1882 and will be ready by 2026 – a whopping 144 years.
If you and your partner love design, architecture, history, etc., this is an ideal Valentine's Day outing.
You can book a self-guided Fast Track entry ticket or a guided tour of Sagrada Familia.
---
---
Get romantic at Gaudi's Park Guell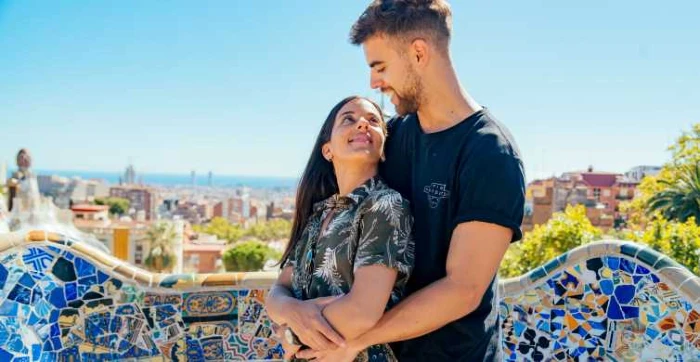 Park Guell was a residential complex designed by architect Antoni Gaudi between 1900 to 1914.
The complex was to have 60 houses, but when nobody came forward to buy the homes, the project got abandoned and turned into a park.
Tourists from all over the world visit Park Guell's Monumental Zone to see the fascinating design sense of Gaudi.
It takes two hours to explore the attraction so that you can club it with one more romantic activity on 14 February 2024.
---
---
Go on a 360-degree tour of Barcelona
See Barcelona from various angles on a half-day excursion by land, sea, and air with your boyfriend or girlfriend.
Take a panoramic helicopter flight, and enjoy the scenery from above.
On a coastline cruise, admire the city skyline and monuments.
Visit and see monuments such as the Christopher Columbus Monument and discover secret squares and beautiful churches with your spouse.
It's an ideal Valentine's Day activity for couples who want to keep the evening aside for yet another romantic experience.
---
---
Board a hot air balloon and hold hands up in the air
Float in the sky with your sweetheart, taking in breathtaking sights of mountains, woods, streams, verdant hills, and large fields.
On a hot air balloon flight, celebrate your Valentine's Day with spectacular sights and a sensation of freedom.
In a typical country cottage, have a Catalan-style breakfast.
This tour is an incredible experience and one of the most extraordinary things to do in Barcelona with your Valentine.
---
---
Tour Palau de la Música with your partner
Take a tour of Modernist Palau de la Catalana, one of Barcelona's most iconic structures.
Up near and personal, marvel at the magnificent skylight and to the accompaniment of Palau's organ, take a musical journey.
As you enter the Concert Hall, admire the floral arrangements on the grand staircase and be astonished by an explosion of colors, forms, and light.
This tour is an ideal way to spend time with your loved one.
---
---
Enjoy Wine, Cava, Tapas & Vineyards
On this journey, you and your partner visit the Penedès area and learn all about the beautiful world of wine.
Discover amazing facts about grape types, vine growth, winemaking, and the best storage conditions for wine.
Take a ride around the vineyards with a viticulturist from the area.
Young couples love this experience.
---
---
Try the intimate sunset sailing experience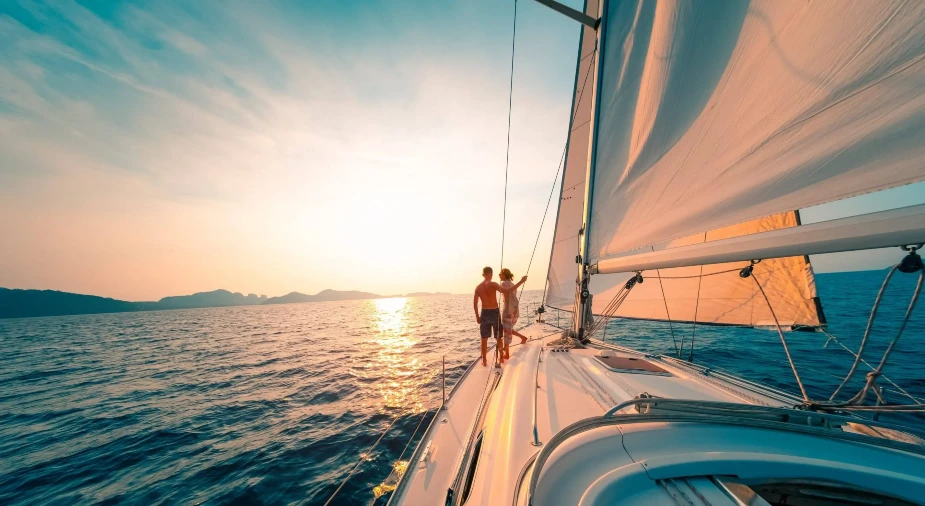 Take a sail from the newly restored Port Olimpicat and relax with your Sweetheart.
Enjoy the sunset, which is ideal for couples in love or groups of friends.
This adventure is excellent for anyone who has never been on a boat or a seasoned sailor.
The romantic indulgence is sure to bring both of you even closer, so don't miss it!
---
---
Camp Nou – when both partners are soccer fans
Camp Nou, also known as the Barcelona Stadium, is a must-visit attraction in the city if your partner loves sports.
Two million tourists take the Camp Nou Stadium tour every year.
As part of this tour, tourists also visit the Barcelona Football Club Museum inside the Stadium.
---
---
Explore Casa Mila & Casa Batllo
Casa Batllo and Casa Mila are architect Antoni Gaudi's most famous residential projects.
Casa Batllo is a beautiful residential building, which attracts more than a million tourists every year.
Locals also call it Casa dels Ossos or House of Bones since it looks like it is made up of skulls and bones.
Casa Mila was Antonio Gaudi's last residential building before focusing all his energy on Sagrada Familia.
Couples who want to spend a romantic night out in the city opt for the La Pedrera Night Experience.
---
---
Go on a Montserrat & Horse Riding Tour
On 14 February 2024, take a half-day trip from Barcelona to Montserrat.
Admire Montserrat's Massif, a stunning multi-peaked rocky range with unusual needle-shaped structures.
Prepare for a thrilling horseback ride through the national park, which offers stunning views of Montserrat and is a fun and unique way to learn about the Catalan countryside.
Young couples who love adventure will appreciate this experience.
---
---
Fall in love with art in Barcelona
Barcelona has been home to master artists such as Picasso, Gaudí, Ribé, Miró, Dali, etc.
No wonder art is an integral part of the Barcelona experience.
Three of the below-given art museums make for a great Valentine's Day visit.
Fundacio Joan Miro
Miro himself created the Fundació Joan Miró, with his private collection, to set up an internationally recognized art museum in Barcelona.
Visitors can get cheaper self-guided tour tickets or guided tour tickets.
Visit Dali Theatre-Museum
The Dali Theatre and Museum is dedicated to artist Salvador Dalí and houses the most extensive collection of surrealist art in the world.
Opt for the basic entry ticket, or if you are a major Dali fan, you can opt for the Dali Triangle tour from Barcelona.
Moco Museum
Moco Museum, an independent museum located in Amsterdam, now has a new venue in Barcelona. Moco Museum Barcelona seeks to make fine art more accessible to the public and attract younger audiences to art.
Moco Museum offers only the self-guided tour ticket.
---
---
Marvel at the breathtaking landscapes of Costa Brava
On a full-day trip from Barcelona to Girona, discover the magnificent scenery of the Costa Brava.
Enjoy some of the best sights of the Mediterranean Sea blasted up by the ferocious Tramontana wind as you stroll down cobblestone alleyways. Admire the Empordà plains and farmland that stretch to the horizon.
With your partner, visit the fishing village of Calella de Palafrugell and learn about the Caminos de Ronda's ancient paths.
This tour is an ideal way to spend time with your loved one.
---
---
Check out Barcelona's wildlife with your lover
If you and your partner love wildlife, you can check out Barcelona Zoo and Barcelona Aquarium.
The zoo is a popular destination for a day outing and hosts 2000 animals of 300 different species.
Barcelona Aquarium is one of Europe's largest and richest collections of marine life and has the only Oceanarium on the whole continent.
---
---
Explore Montserrat Monastery hand-in-hand
Montserrat is a beautiful mountain 60 Kms (37 Miles) from Barcelona, on top of which sits the gorgeous Montserrat Monastery.
If you want to make it a long Valentine's Day celebration, the Monastery is the perfect option.
You and your spouse will love the multi-peaked rock formations, Monastery & Museum, the L'Escolania, the boys' choir, and maybe even a hike.
You can book the introductory Montserrat tour from Barcelona or opt for the tour that also involves a hike.
---
---
Enjoy fantastic views from Montjuic Cable Car
Montjuic Cable Car is a two-in-one experience – it transports you to the top of Montjuïc Hill and also offers fascinating panoramic views of Barcelona on the way up.
During the 752-meter (2467 feet) run above the ground, you sit in modern cabins and get to see Barcelona's most famous structures and landmarks.
It is an ideal Valentine's Day 2024 activity for locals and tourists. 
Related Reading
# Valentine's Day in Venice
# Valentine's Day in Paris
# Valentine's Day in Amsterdam
# Best cities for Valentine's Day in USA
# Most romantic places in the world
# Best places for romantic honeymoon