Age-old canals, gorgeous buildings, coffee shops, Zaanse Schans nearby, etc., make Amsterdam an appealing destination for couples in love.
No wonder young and old couples, visitors, and locals head for Amsterdam around Valentine's Day.
If you adore your sweetheart (and we don't doubt it!), you can spoil them with all the romantic surprises Amsterdam has to offer.
Plan ahead of time, for many lovers will be flocking to the City of Canals to celebrate the most romantic day of the year – 14 February 2024.
Check out our pick for the most romantic Valentine's Day itinerary in the city, also known as Venice of the North.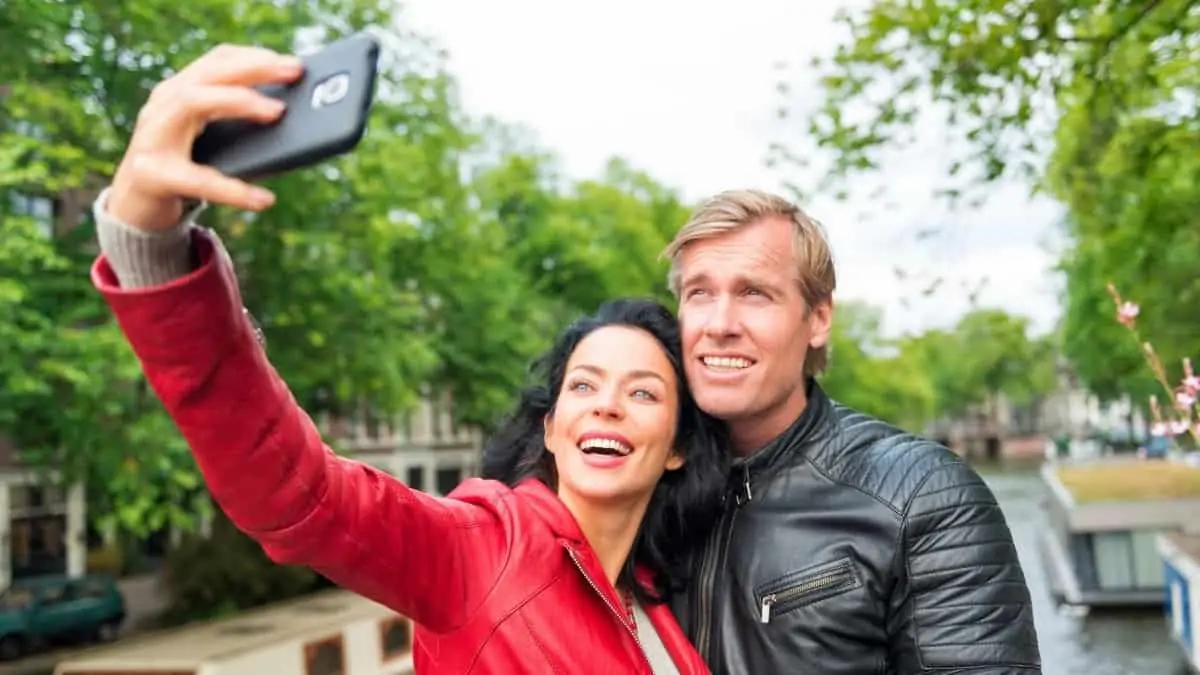 Things to do on Valentine's Day in Amsterdam
Here are our recommended nineteen romantic things to do during your Valentine's Day week in Amsterdam.
You only need to bring your partner along.
Hold hands during a canal cruise
You haven't seen the beauty of Amsterdam if you did not experience it from the water.
Floating down Amsterdam's canals is one of the most memorable ways to discover the city's sights and attractions.
During the Amsterdam Canal Cruises, which usually last an hour or slightly more, the cruise boats go past famous merchant houses, century-old city towers, and hundreds of bridges and locks.
Day cruises are popular, but romantic couples usually prefer to board after dark and see Amsterdam all lit up.
---
---
Explore the beautiful Zaanse Schans
Zaanse Schans is a unique piece of Dutch history on the River Zaan.
The small residential village gives you a peek into the life of the 18th and 19th centuries.
During this romantic tour from Amsterdam, you will see wooden houses, windmills, barns, and workshops.
As a couple, you can make a cycling or sailing trip, browse the shops or treat yourself at the pancake restaurant.
---
---
Get drunk at Heineken Experience
You don't need to love beer to love the Heineken Experience in Amsterdam.
Every year, almost 1.5 million tourists take the self-guided tour through the original Heineken brewery built-in 1867.
During the 90 minutes tour, you learn about Heineken's story, brand, and how the world's best quality beer is brewed and bottled.
If you are a young couple in love, this is a great way to spend Valentine's Day together.
---
---
Get flowered at Keukenhof Gardens
Keukenhof Gardens are the best Tulip fields in the Netherlands and are open for visitors only for approximately 60 days every year.
At the seasonal Keukenhof gardens, visitors get to see more than 7 million flowers, including 800 different kinds of tulips.
Keukenhof in Lisse is usually open from mid-March to mid-May, and if you are in the city during the period, it is a fantastic way to fall in love yet again.
You can buy only the tickets to Keukenhof or purchase them with air-conditioned transport from Amsterdam, Rotterdam, or Hague.
---
---
Go on a bike tour of the city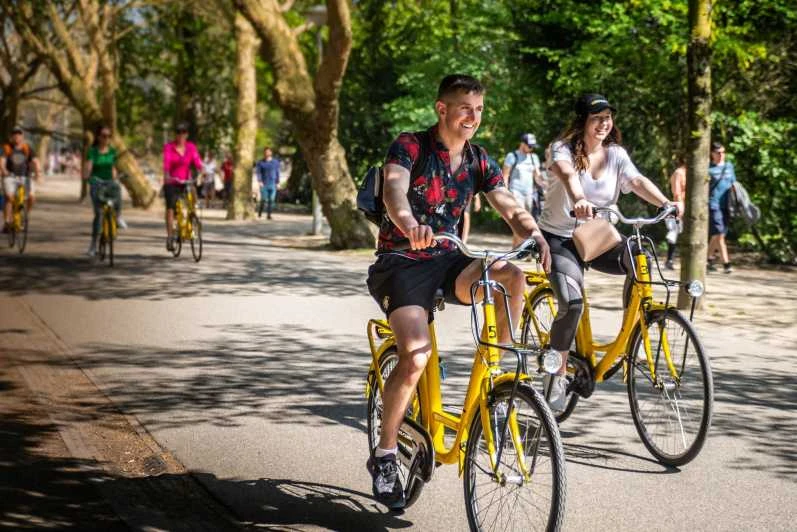 On a three-hour bike tour with your sweetheart, see the sights of central Amsterdam.
On the Western Islands, see the picturesque drawbridges and historic warehouses. In Jordaan, 9 Street, and De Pijp districts, cycle through fashionable boutiques and stylish cafés.
Celebrate Valentine's Day 2024 by riding around the famous Museum Quarter with your spouse and enjoying a pleasant break in the Vondelpark
A bike ride is one of the most romantic couple activities in Amsterdam.
---
---
Get closer at Ice Bar Amsterdam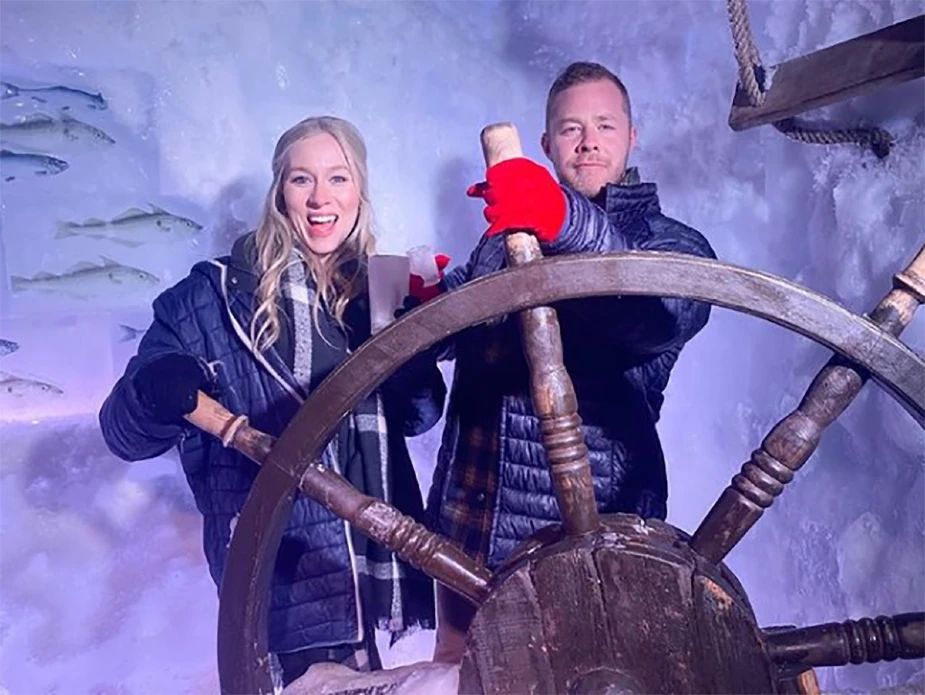 XtraCold Ice Bar in Amsterdam is a once-in-a-lifetime experience in the heart of the city.
The attraction is maintained at -10°C (14°F), and visitors experience what it is like to be stranded on the North Pole and enjoy three complimentary drinks out of a glass made from ice.
All visitors get a thermal coat and gloves to withstand the arctic temperatures.
It is a fantastic place to take your husband or wife on a special day.
---
---
Fall in love with art in Amsterdam
Amsterdam is known for its world-class museums, displaying thousands of historic artworks created by Dutch and international artists.
It is a paradise for art lovers with masterpieces by artists such as Vermeer, Rembrandt, and Van Gogh.
Exploring these art museums is a great way to celebrate Valentine's Day 2024 in Amsterdam.
Rijksmuseum
Rijksmuseum is 800 years of Dutch art and history in one place.The art museum has around 8000 paintings, portraits, sculptures, weapons, clothes, dolls, etc., displayed in its 80 galleries. Buy Tickets
Van Gogh Museum
Van Gogh Museum is an art museum dedicated to the 19th-century painter Vincent Van Gogh and his contemporaries. The museum's permanent collection includes over 200 paintings by Vincent van Gogh, 500 drawings, and more than 750 letters. Buy Tickets
Stedelijk Museum
Amsterdam's Stedelijk Museum is the largest Dutch museum dedicated to modern and contemporary art. The museum's collection covers the last 150 years of art and includes masterpieces by world-renowned artists. Buy Tickets
Rembrandt House Museum
Rembrandt is considered one of the greatest visual artists in art history, making Rembrandt House Museum a popular destination among tourists. The house where the Dutch Golden Age painter lived between 1639 and 1658 was converted into a museum in 1911. Buy Tickets
---
---
Feel like a Royal couple at Amsterdam Palace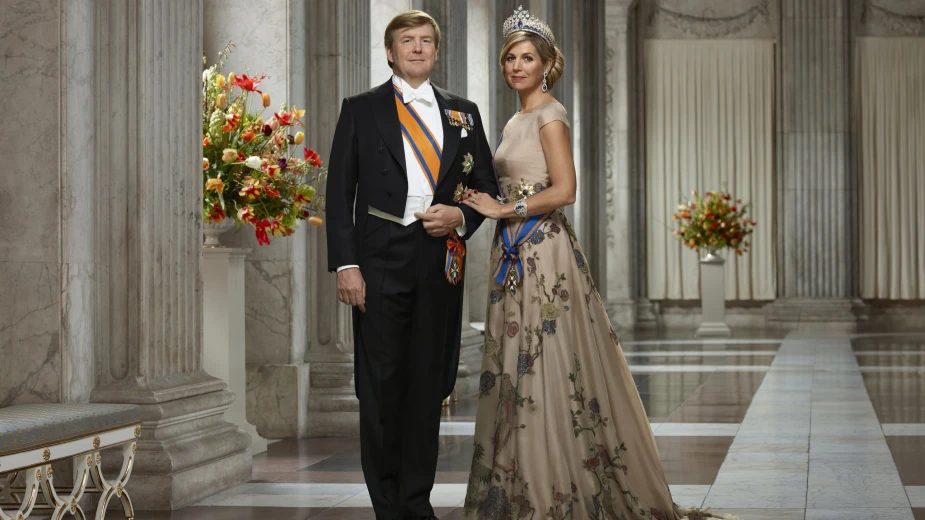 Visit the Royal Palace of Amsterdam on 14 February 2024 and explore the majestic structure with an audio guide in your preferred language.
Admire treasures of Dutch Golden Age art and sculptures by artists such as Ferdinand Bol and Govert Flinck with your boyfriend or girlfriend.
View significant elements such as the statue of Atlas with the sky on his shoulders as you go across the massive marble chamber of the Citizens' Hall.
This tour is a great valentine's day activity for couples who want to try something unique.
---
---
Get cozy at the Red Light District
Explore the city's finest streets and be amazed by the open-mindedness expressed in the Red Light District.
You and your partner will see how the area is integral to Amsterdam's history and development during this light-hearted tour.
Red Light District Walking Tour
This walking tour will reveal the mysteries of Amsterdam's Red Light District, as well as the women who work there, the Dutch coffee shops, and the history of the city's oldest neighborhood. Find Out More
Walking Tour with Coffee
Discover the locations of many coffee shops, including the first coffee shop in Amsterdam, and learn about the Red Light District from a local perspective. Hear about coffee shop culture, sex work, and political issues. Find Out More
---
---
Indulge in a cheese tasting and wine
Discover Henri Willig's delectable cheeses at a cheese tasting session in the heart of Amsterdam on Valentine's Day 2024.
Learn about the traditional cheese production process with the love of your life in an authentic cheese factory setting.
Try five different slices of cheese, one dip, and two mustards, as well as some locally brewed specialty beer.
This tour is a great way to spend quality time with your sweetheart.
---
---
Have a meal at Hard Rock Cafe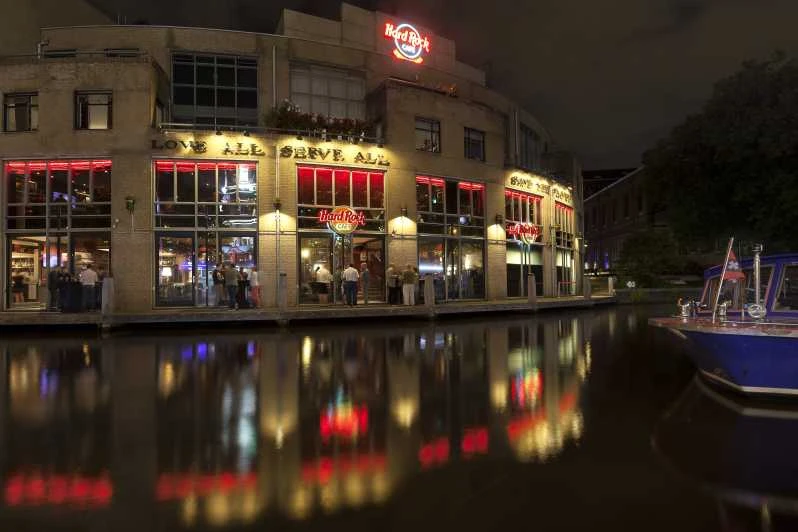 At the Hard Rock Cafe in Amsterdam, skip the wait and enjoy high-quality American cuisine with your boyfriend or girlfriend.
Treat your partner to a fantastic dining experience in the Dutch cultural center on Lover's Day.
Choose from various starters, entrées, desserts, and tea or coffee to complement your meal.
On Valentine's Day, this is an ideal dining date for couples.
---
---
Flood Instagram with photos from The Upside Down
Visit The Upside Down! There's nothing else like it: it's half museum, part nightlife, and part psychedelic excursion to another world.
Let your cameras help you distort reality and click pics with your sweetheart.
Immerse in visual art, enter a massive ball pit, travel to an infinite realm beneath sea level, and have fun.
The romantic indulgence is sure to bring both of you even closer, so don't miss it!
---
---
Learn about Jewish Cultural Quarter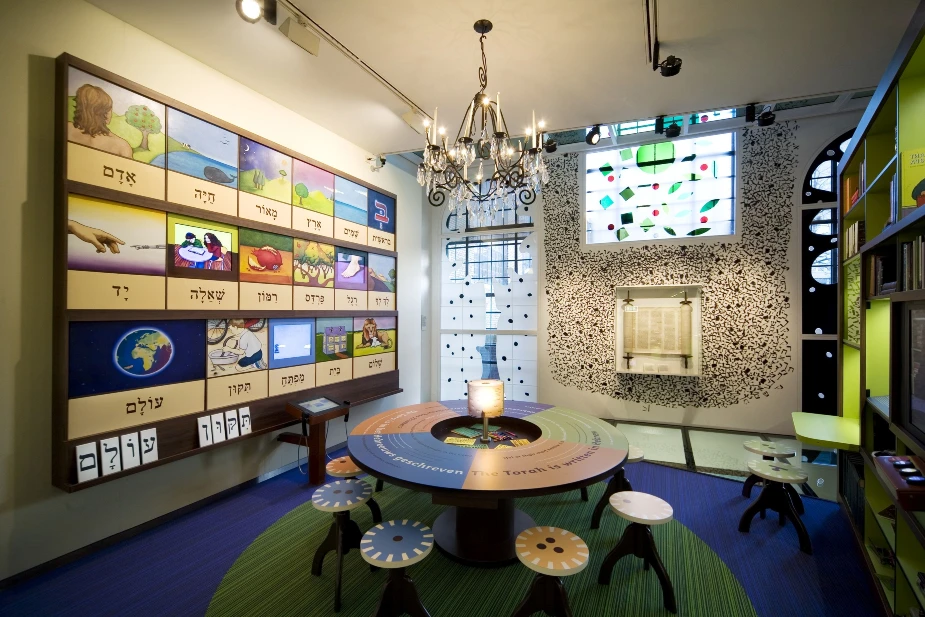 The Jewish Museum is located near Waterlooplein and is a beautiful site to start your day in central Amsterdam with your lover.
Learn about the Jewish Museum (previously known as the Jewish Historical Museum), the Portuguese Synagogue (constructed in 1675), the Hollandsche Schouwburg (National Holocaust Memorial), and the Jewish Museum Junior (an educational children's museum styled like a traditional Jewish home).
You can also visit Anne Frank House.
This tour is not a typical Valentine's Day experience, but it gets emotional and brings the couples together.
---
---
Get high at Hash Marihuana & Hemp Museum
Visit the Hash Marihuana & Hemp Museum in 2024 to celebrate Valentine's Day.
In the heart of Amsterdam's Red Light District, you and you'll find the world's oldest cannabis museum.
With your spouse, learn everything there is to know about the history and applications of this popular and divisive plant.
If you love the high, this can be a romantic thing to do in Amsterdam on Valentine's Day.
---
---
Johan Cruyff Arena – when both partners love soccer
The Johan Cruyff Arena is home to Ajax, Amsterdam's favorite soccer club.
The stadium was inaugurated in 1996 as Amsterdam Arena, but in 2018, its name got changed to Johan Cruyff Arena to honor the city's most famous soccer player.
Locals and tourists love to tour Johan Cruyff Arena and learn about the home of Ajax club.
If your partner loves soccer, Johan Cruyff Arena is a great place to surprise them on Valentine's Day 2024.
---
---
Get selfies at Madame Tussauds
If you want to add some glamour to your Valentine's Day in the Dutch capital, look no further than Madame Tussauds Amsterdam.
At Amsterdam's wax museum, you get to see centuries-old waxwork techniques and rub shoulders with world leaders, royal families, politicians, movie stars, sportspersons, and more.
It is a fantastic opportunity to take lots of photos with celebrities.
---
---
Feel rich with your spouse at Diamond Museum
See world-famous treasures such as the Katana (a Japanese sword encrusted with diamonds and rubies), the Rembrandt Diamond, and the magnificent Ape Skull at the Diamond Museum.
Meet the artisans and learn about the fascinating history of Amsterdam's diamond trade.
Stand in the Glamour Room, which will make you and your lover feel like you're inside a big diamond!
This tour is ideal for spending quality time with your boyfriend or girlfriend.
---
---
Check out the wildlife in Amsterdam Zoo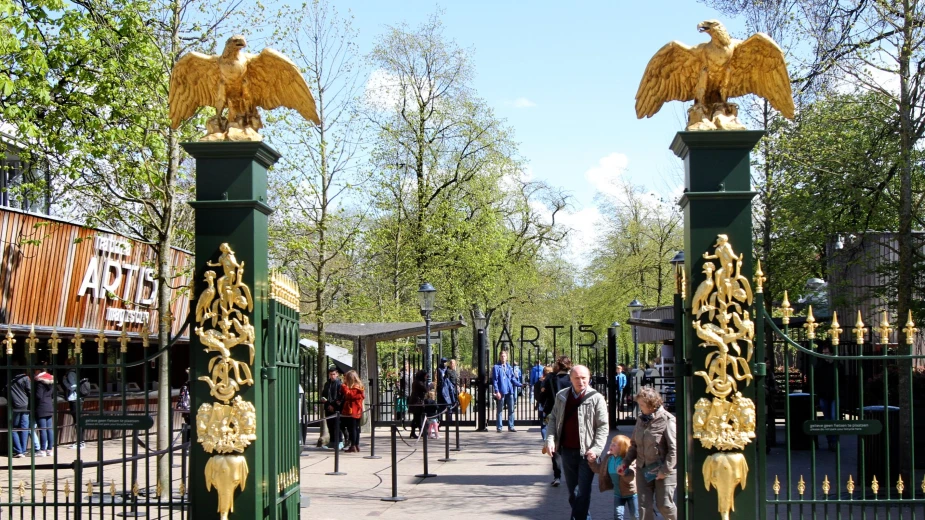 Amsterdam ARTIS Royal Zoo was founded in 1838, making it one of the oldest zoos in the world.
Home to more than 700 animal species, the zoo attracts around 1.5 million tourists every year.
The Amsterdam Zoological Garden is an oasis in the middle of a bustling city, making it a preferred destination for both kids and adults.
If you and your partner love wildlife, the Amsterdam Zoo is an excellent place to spend your Valentine's Day.
---
---
Learn together at Body Worlds
Body Worlds Amsterdam is a unique exhibition where visitors see natural plastinated human bodies and learn about how our bodies work.
While learning about the human anatomy, you will also learn how happiness affects our body and vice versa.
If you and your partner love science, the Body Worlds is an excellent place to visit on Lover's Day.
Related Reading
# Valentine's Day in Venice
# Valentine's Day in Paris
# Valentine's Day in Barcelona
# Most romantic cities in USA
# Most romantic places in the world
# Best places for romantic honeymoon