Visiting MOCO (Modern Contemporary) Museum Amsterdam is an unforgettable experience and a true eye-opener as it throws you into a world of art that challenges your perception.
The museum's building was designed in 1904 by Eduard Cuypers, nephew of the renowned Pierre Cuypers, designer of Amsterdam Central Station and the Rijksmuseum.
This privately-owned residence was one of the first family homes built along the Museumplein that functioned until 1939.
The house was left to priests who taught at the Saint Nicolas School in Amsterdam, and later it was converted into an office for a law firm and then finally into an art museum.
This article shares everything you should know before buying tickets for Amsterdam Moco Museum.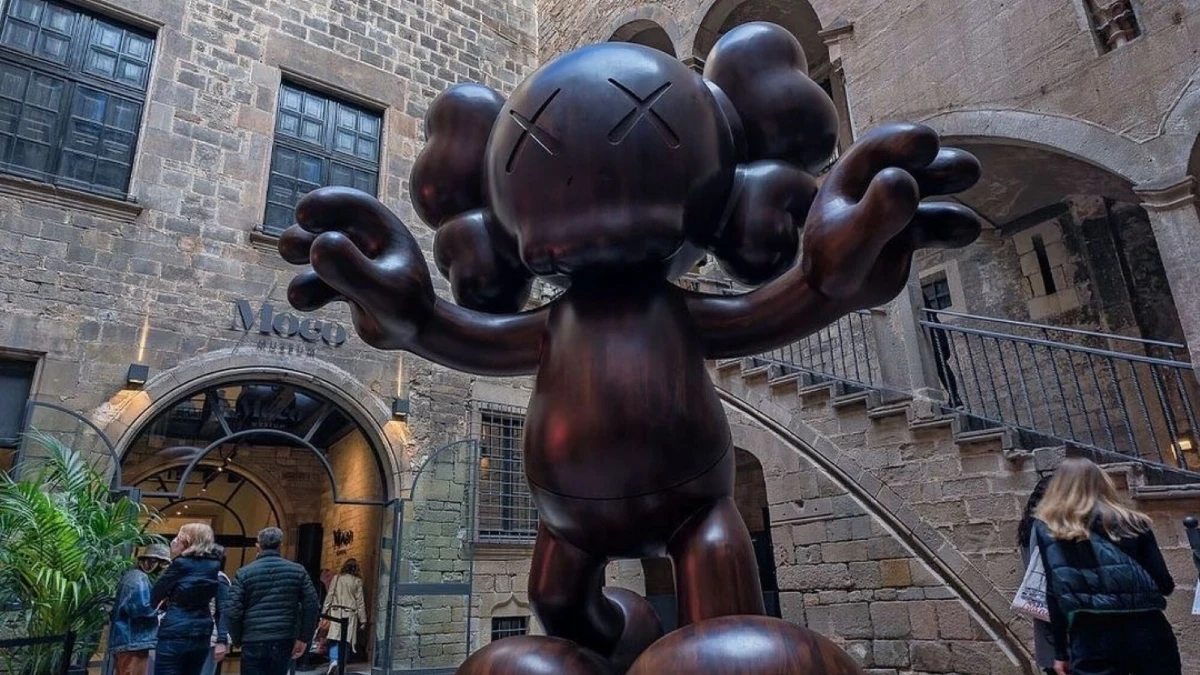 What to expect at Moco Museum
At Moco Museum Amsterdam, you will see famous street art pieces like the Laugh Now series, Barcode, Girl with Balloon, and Love Is In The Air (Flower Thrower).
You can also see Banksy's confrontational indoor works that you may not have seen before, juxtaposed against the classic, conservative style of an elegant townhouse.
Some works were rescued from the rubble of demolished buildings, which gives you an idea of their value!
On the lower ground floor, the museum showcases other influential artists in immersive exhibition spaces.
---
---
Where to buy Moco Museum tickets
There are two modes of buying tickets for Moco Museum Amsterdam – online or offline at the attraction.
If you land at the venue to buy tickets, you'll have to line up at the ticket counter. During peak times, these lines can get long, and you will end up wasting your time.
Online tickets for Moco Museum Amsterdam can be cheaper than those sold at the venue.
When you book online and in advance, you also get your preferred time of visit.
Online tickets also help you avoid last-minute disappointment when tickets get sold out.
How online ticket works
On the booking page, select your preferred date, time slot, and number of tickets, and buy them right away.
After the purchase, you will receive the tickets in your email.
You don't need to take any printouts.
All you have to do is just scan your smartphone ticket at the entrance, and you're free to take a look around the museum.
Cost of Moco Museum tickets
Amsterdam Moco Museum tickets cost €23 for all visitors aged 18 years and above.
Young visitors aged 7 to 17 years and students get €3 discount and pay just €20 for entry.
Children up to the age of 9 years can enter the museum for free, but an adult must accompany them.
Moco Museum tickets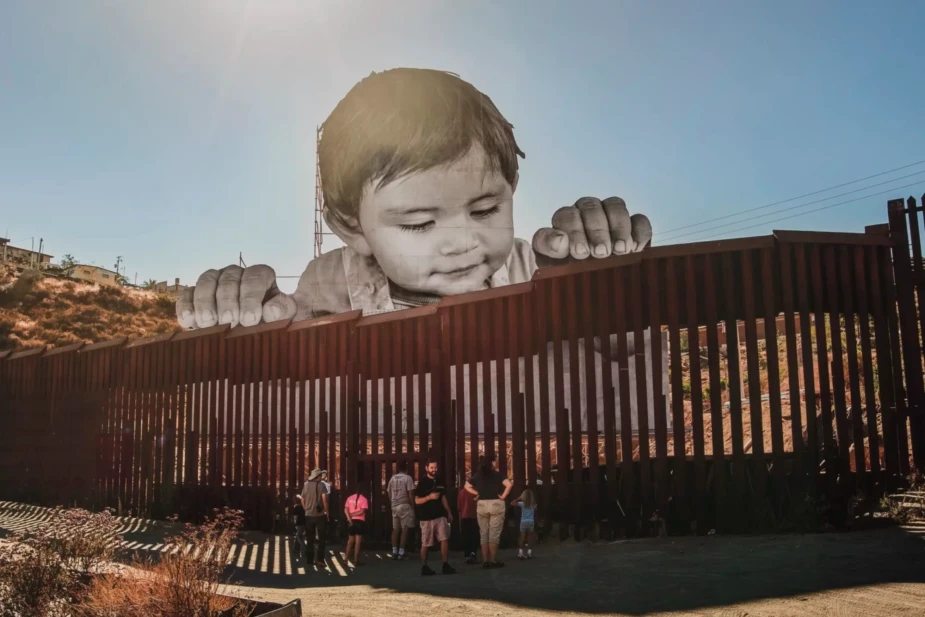 With this ticket, visit the first Banksy exhibition to hit a museum and see classics like Love Is In The Air, Barcode, Girl with Balloon, and the rarely seen, larger-than-life Beanfield.
These tickets give you as much time as you wish to spend in Amsterdam's quaintest and coolest contemporary art museum.
Secure your Moco Museum Amsterdam tickets to the city's coolest art museum.
Ticket Prices
Adult Ticket (18+ years): €23
Youth Ticket (7 to 17 years): €20
Child Ticket (up to 9 years): Free Entry
Student Ticket (with valid ID proof): €20
Combo tickets
Combo tickets are the best way to explore the iconic attractions of Amsterdam.
You can buy Amsterdam's Moco museum tickets in combination with Museum Van Gogh, The Upside Down, or Rijksmuseum.
On the purchase of these tickets, you can reap a discount of 5 to 8%.
Museum Van Gogh + Moco Museum Amsterdam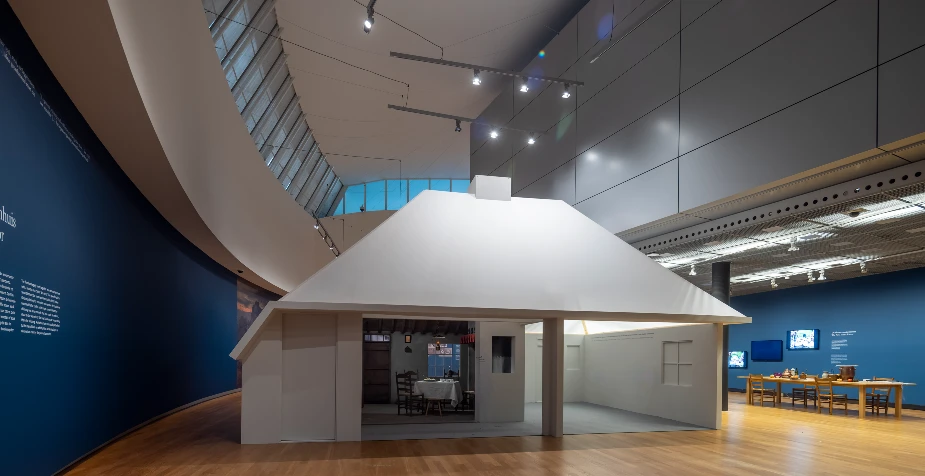 Museum Van Gogh is just 100 meters (328 feet) from the Moco museum, and you can walk the distance in just one minute.
This is the reason why visitors love to explore both attractions together.
You can buy this combo ticket if you wish to visit both attractions on the same day.
On purchasing this ticket, you get a discount of up to 5%.
Ticket Cost: €43
The Upside Down + Moco Museum Amsterdam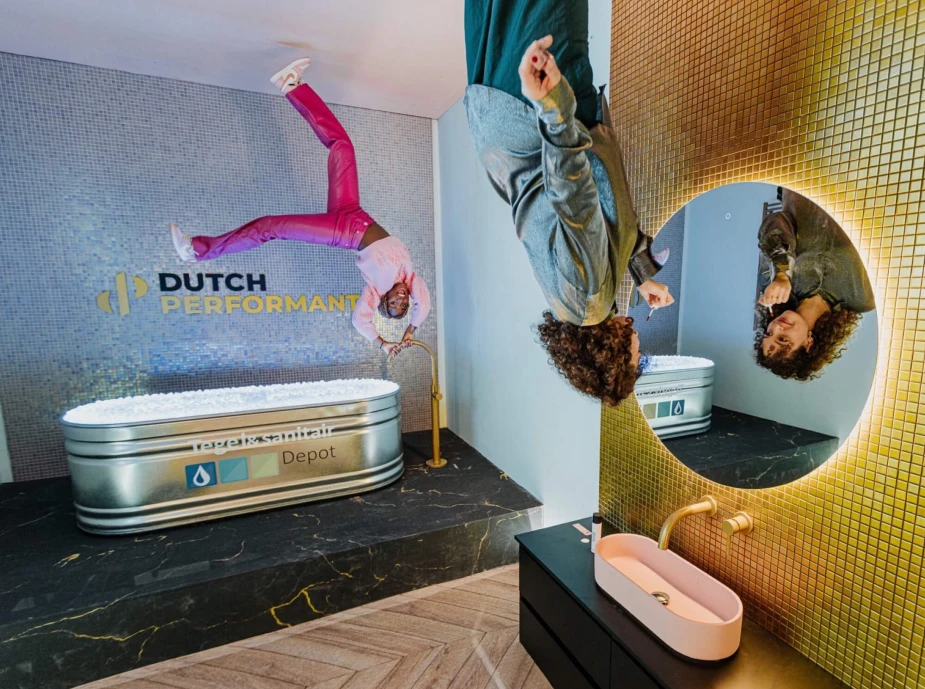 The Upside Down is nearly 3 km (2 miles) from the Moco museum, and you can cover the distance by car in around 12 minutes.
So why not visit both museums on the same day, and level up your tour?
Book this combo ticket and get a discount of up to 8%.
Ticket Cost: €45
Rijksmuseum + Moco Museum Amsterdam tickets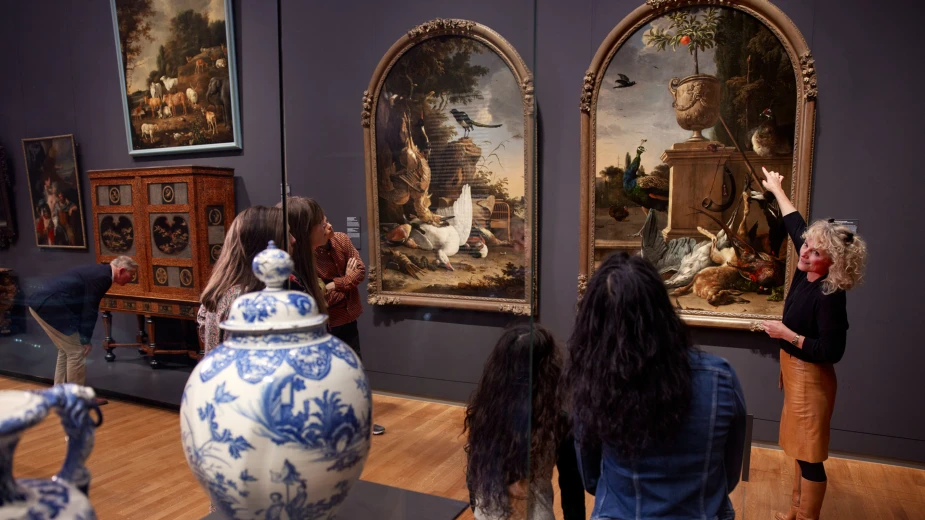 Rijksmuseum and Museum Moco are 270 meters (886 feet) away and can be reached in 3 minutes by a walk.
So you can definitely, plan to explore these museums one after the other and dive into a world of history and contemporary arts.
You get a discount of up to 5% on purchasing this ticket.
Ticket Cost: €44
Save time & money! Discover Amsterdam with the Amsterdam City Card. Visit world-class museums and attractions, get unlimited access to Amsterdam's public transport, and enjoy a free canal cruise.
---
---
How to reach Moco Museum
Moco Museum is in Amsterdam's Museum District at Villa Alsberg townhouse on Museumplein.
Address: Honthorststraat 20, 1071 DE Amsterdam, Netherlands. Get Directions
The most convenient way to reach Moco Museum is by bus, light rail, and car.
By Bus
Museumplein is the nearest bus stop to Amsterdam Moco Museum, only six minutes walk away.
By Light Rail
Amsterdam, Museumplein is the nearest light rail station to the museum, only five minutes walk away.
By Car
If you are traveling by car, turn on your google maps and get started.
Coach parking is the nearest car parking to Amsterdam Moco Museum, only at a one minute walking distance.
Moco Museum timings
You can explore some mind-blowing exhibits at Amsterdam Moco Museum any day of the week, as it operates every day.
The museum runs from 10 am to 7 pm from Monday to Thursday.
While from Friday to Sunday it operates for a little longer, from 10 am to 9 pm.
How long does Moco Museum take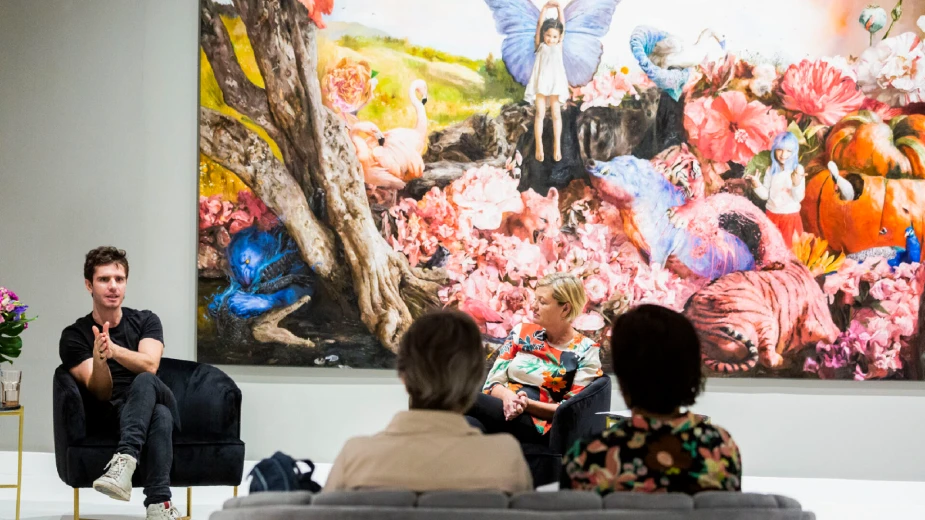 You will need around three hours to explore Moco Museum completely.
There are a lot of things to explore in the museum, like Banksy exhibitions, Haring, Hirst, JR, and KAWS's works, and many more
However, if you are in a hurry, you can wrap up your tour in an hour.
Best time to visit Moco Museum
Make the most of your visit by arriving at the Moco Museum in the first hours of the opening at 10 am.
Plan your visit during the weekdays, and remember, from 11 am to 5 pm, the museum remains the most crowded.
Take your kids to the Moco Museum as children enjoy free tickets and discounts at Moco Museum.
Frequently Asked Questions about Moco Museum
Here is a list of frequently asked questions by visitors about the Moco Museum.
Is the Moco Museum worth it?
The museum has many interesting pieces of art by well-known artists, and it's worth the visit.
How long do you need at Moco Museum Amsterdam?
You will need around three hours to explore the museum completely.
Can you take pictures in Moco Museum?
Visitors can take pictures or shoot videos, albeit without additional lighting and tripods.
What does Moco Museum stand for?
The name Moco stands for Modern & Contemporary art.
Who owns Moco Museum?
Kim Logchies-Prins and Lionel Logchies are the founders of Moco Museum.
Who is the Japanese artist in Moco Museum?
Yayoi Kusama is one of the most influential contemporary artists of all time.
Where is Moco Museum located?
Moco Museum is an independent museum in Amsterdam's Museum District at Villa Alsberg townhouse on Museumplein.
Do you need to book tickets for Moco Museum in advance?
Booking tickets to the museum in advance is highly recommended to ensure guaranteed entry and avail discounts.
Is Moco Museum free on Sunday?
The museum is free on the first Sunday of the month (all day) and every Sunday after 3 pm.
Popular attractions in Amsterdam