The STRAAT Museum is a spectacular museum dedicated to street art and graffiti.
The museum is built in a vast old shipbuilding warehouse with an 8,000-metre square of gallery space.
The structure is ornamented with a painting of Anne Frank by Brazilian street artist Eduardo Kobra.
This article explains everything you should know before buying tickets for STRAAT Museum in Amsterdam.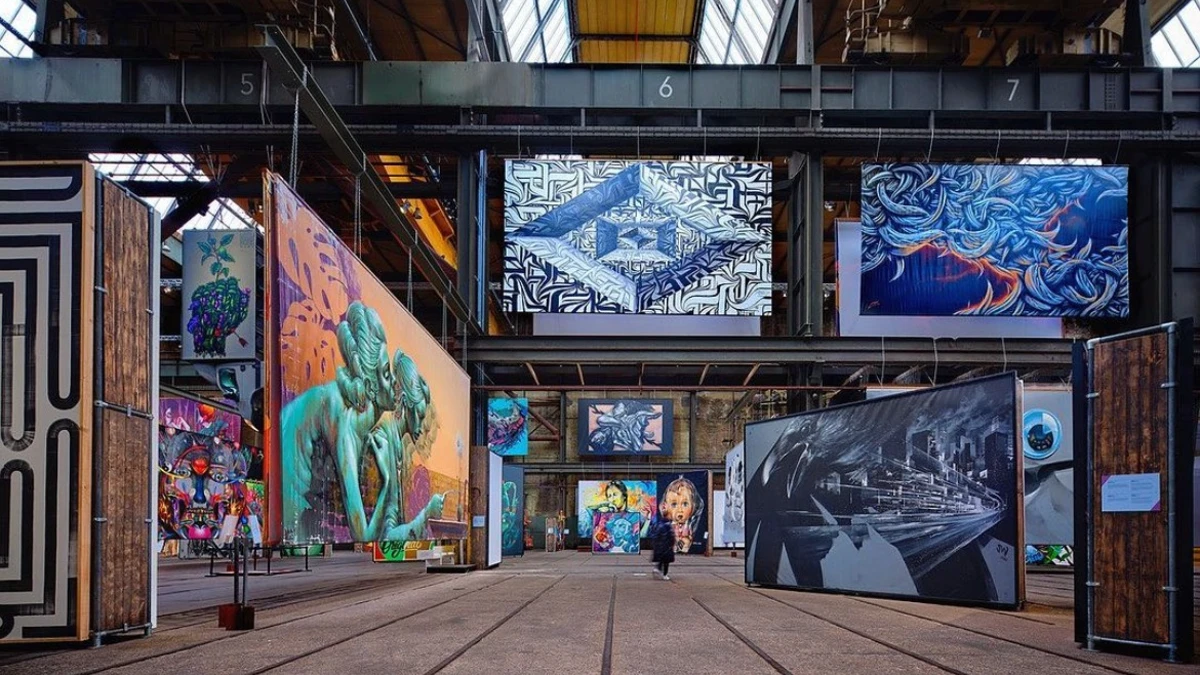 What to expect at STRAAT Museum
STRAAT features works of street art by artists from all over the world.
Nonetheless, the art museum also functions as a cross-border street, uniting the various styles, techniques, and narratives of the largest art movement under one roof.
Visitors can enjoy a street art tour through the alleys and junctions in its exhibition, laid out to mimic a city.
Take advantage of the Panorama Terrace, which offers spectacular views of the entire museum from a high vantage point.
---
---
Where to buy STRAAT Museum tickets
Tickets for Straat Street Art Museum in Amsterdam are available at the attraction or online.
However, booking online tickets is the best option because it provides several benefits.
– You get a discount on booking tickets online, which means you can save money.
– You don't have to travel to the attraction to buy tickets and sweat yourself standing in long queues.
– You can book your tickets in advance and plan your tour accordingly.
– Sometimes, the tickets get sold out quickly. However, if you purchase tickets online, you can avoid last-minute disappointments.
– You select a date and time for the tour that works best for you.
How online ticket works
Select your preferred date, time slot, and the number of tickets on the booking page and buy them right away.
Tickets will be emailed to your registered email address immediately after payment, so there is no need to print them.
You must scan your smartphone ticket at the entrance.
Cost of STRAAT Museum tickets
STRAAT Museum entry tickets are priced at €19 for all visitors aged 18 years and above.
Young visitors aged 13 to 17 years get a whopping discount of €9 and pay only €10 for entry.
Students with valid International IDs receive a discount of €5 and pay €14 for admission into the museum.
Children up to 12 years can get inside the art museum for free.
Adults must go with kids below 16 years.
A maximum of 5 children are allowed per adult.
STRAAT Museum tickets

Enjoy the graffiti and street art created on canvases and displayed in a cutting-edge interior space with STRAAT Museum tickets.
The ticket will allow you to witness the genius of 140 artists from 32 countries in 153 art pieces.
You can also explore a selection of thematically categorized genres along with illustrative essays.
Ticket Price
Adult Ticket (18+ years): €19
Youth Ticket (13 to 17 years): €10
Child Ticket (up to 12 years): Free
Student Ticket (with valid International student ID): €14
Guided Tour of STRAAT Museum

Explore the largest street art museum in the world and admire the artwork created there!
Allow a guide to lead you through some of STRAAT's best features while you learn more about street art with a one-hour guided tour of the STRAAT Museum in English and Dutch.
On this tour, you will enjoy a wide range of genres that have been thematically grouped together with accompanying texts.
A guided tour is limited to a group size of 10 participants.
Ticket Price
Adult Ticket (18+ years): €28
Youth Ticket (13 to 17 years): €19
Child Ticket (4 to 12 years): €10
Student Ticket (with valid international student ID): €23
Combo tickets
Book a combo ticket and enhance your experience of the Amsterdam trip.
This ticket will allow you to explore two attractions at a reduced price on the same day.
You can purchase STRAAT Museum tickets in combination with FOAM Photography Museum or The Upside Down tickets.
The best part about these tickets is that you can reap a discount of up to 10%.
STRAAT Museum + FOAM Photography Museum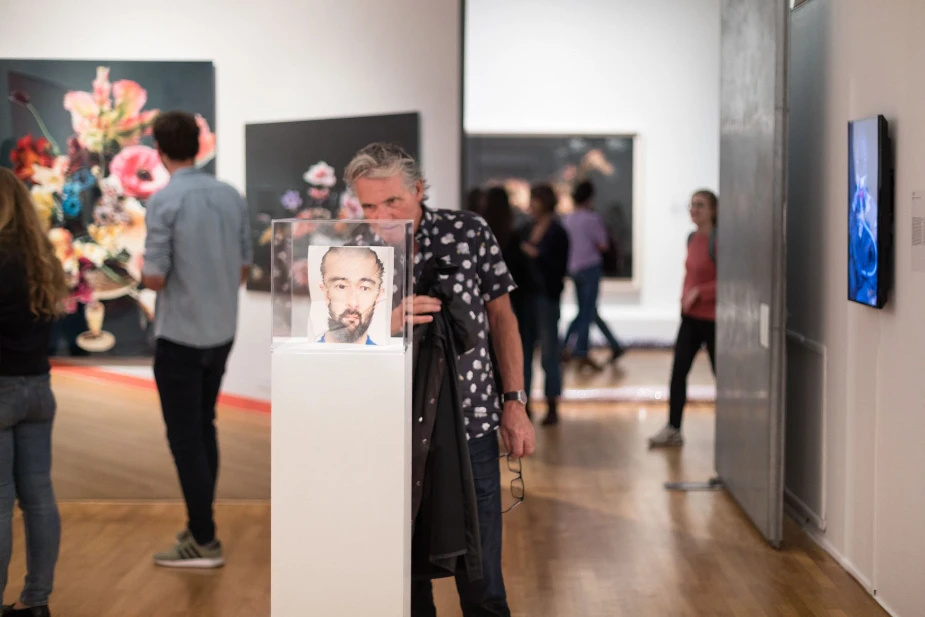 It takes 25 minutes by car to get from STRAAT Museum to FOAM Photography Museum which is 9 km (6 miles) away.
So why wait for the next Amsterdam trip and visit the FOAM?
Book a combo ticket for STRAAT Museum and FOAM Photography Museum and get up to 10% off on your tickets.
Explore the fascinating world of photography with this combo ticket.
FOAM is a perfect escape for photo lovers!
Take a tour through the history of photography, from established major names to emerging talent, at the FOAM Museum.
Ticket Price: €28
STRAAT Museum + The Upside Down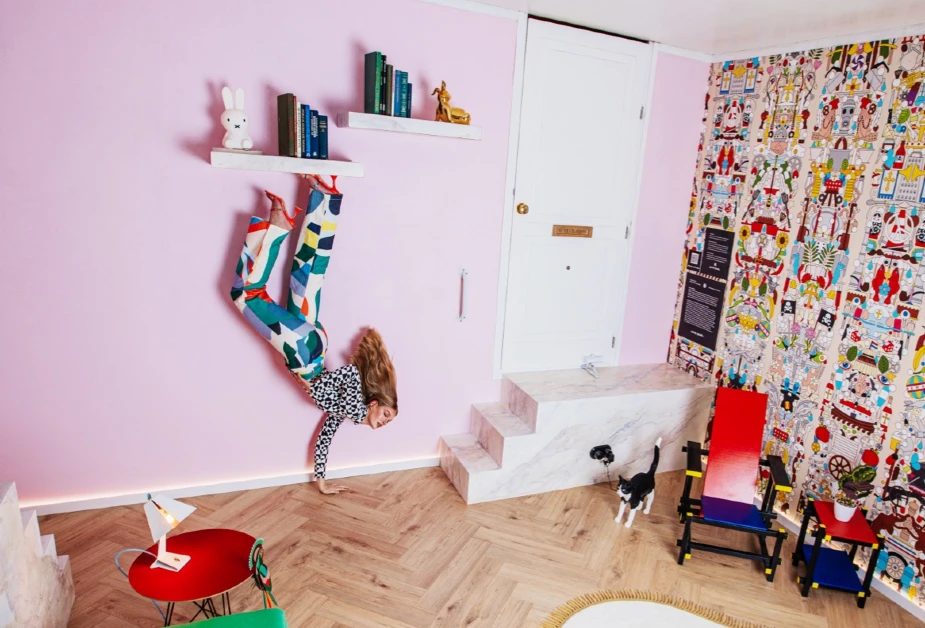 Want to cover another nearby attraction on the same day after exploring STRAAT Museum?
STRAAT Museum and The Upside Down are 22 kilometers (14 miles) apart and can be reached within 20 minutes by car.
Don't miss the combo ticket for STRAAT Museum and The Upside Down!
You can get a discount of 10% on buying online tickets.
You can radically change your perception at The Upside Down.
At this unique museum, try out mirrors, ball pits, optical illusions, different camera angles, and even a room that is upside down!
Ticket Price: €40
Save time & money! Discover Amsterdam with the Amsterdam City Card. Visit world-class museums and attractions, get unlimited access to Amsterdam's public transport, and enjoy a free canal cruise.
---
---
How to reach STRAAT Museum
STRAAT Street Art Museum is located in the middle of the old NDSM dockyard.
Address: NDSM-Plein 1, 1033 WC Amsterdam, Netherlands. Get Directions
By Ferry
You can stop at the nearest ferry terminal, NDSM.
If you take ferry F6, you can also stop at the Distelweg ferry terminal.
By Bus
The nearest bus station is Amsterdam, Klaprozenweg.
Buses 391 and 394 stop at Amsterdam, Stenendokweg bus station.
By Car
Turn on your Google Maps to reach the Street Art museum.
You can find several parking lots near the attraction.
STRAAT Museum timings
STRAAT Museum is open daily, but the opening hours vary.
On Mondays, it opens at 12 noon and closes by 6 pm.
While from Tuesday to Sunday, the museum operates from 10 am to 6 pm.
How long does STRAAT Museum take
You can explore the STRAAT Museum in one and a half hours.
But you may take some more time if you are an art lover.
Best time to visit STRAAT Museum

Since the opening hours of the STRAAT Museum are different all day, on Mondays, it is better to visit after 3 pm.
However, from Tuesday to Sunday, the best time to visit the museum is as soon as it opens at 10 am.
If you can't make it, then visit after 3 pm.
Avoid going on weekends as it can be very crowded.
Things to remember before visiting STRAAT Museum
– There is no need for a current corona admission pass or to wear a face mask on the STRAAT Museum tour.
– The exhibition room does not permit luggage, backpacks, tools with sharp edges, and umbrellas.
– Bags and backpacks may be screened upon entry to the museum.
– You can keep small bags, backpacks, and coats in the locker free of cost.
– You cannot touch the artwork.
– You can use photos and videos for private use only. Flash, tripods, and selfie sticks are not allowed.
– You cannot hang over or sit on the railing on the Panorama Deck.
– You are not allowed to run inside the museum.
– Pets are not allowed within the museum, except for service dogs with a valid license.
– Smoking, drinking, and vaping are not permitted in the museum.
What you'll see inside STRAAT Museum
When you step inside the STRAAT Museum, you'll be surprised to see street art inside street art.
Here are some major highlights of the street art museum that you shouldn't miss on your Amsterdam trip.
STRAAT Gallery
STRAAT Gallery is the name of a more upscale "white cube" mezzanine display space.
The massive main hall of the STRAAT museum contains the exhibit above the museum shop.
The exhibition will allow you to explore street art and graffiti cultures worldwide.
Children's treasure hunt
STRAAT offers an imaginative and fun treasure hunt for kids between 6 to 12 years.
Kids can tour the museum and are encouraged to examine the artwork.
STRAAT Cafe
STRAAT cafe is on the 2nd and 3rd floor and offers a stunning exhibition view.
It has the same opening hours as the STRAAT museum.
Museum Shop
You may discover a wide range of items related to the STRAAT Museum at the STRAAT Museum shop.
The museum store is interested in collaborating with street artists across the globe while keeping the production locally.
---
---
FAQs about STRAAT Museum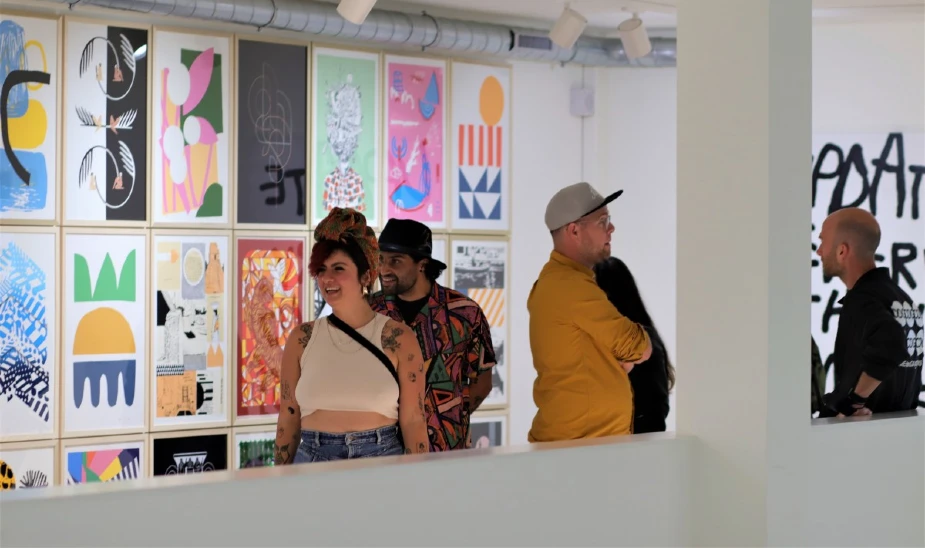 Here is a list of frequently asked questions by the visitors to the STRAAT Museum.
How can I book a ticket to the STRAAT Museum?
You can book an online ticket. Click here to book your tickets!
Can we get a guided tour at STRAAT Museum?
You can easily get a guided museum tour by booking online tickets. Click here!
Can a disabled visitor visit the STRAAT Museum?
The museum features an elevator especially made for disabled visitors that goes to the café and gallery. On the ground floor, some restrooms are reachable by a certain route. Sadly, the panoramic deck is not yet wheelchair accessible.
Can I visit STRAAT with my Amsterdam City Pass?
Amsterdam City Card holders may get 25% off on tickets for the STRAAT Museum. Visit this page to buy tickets at a discount. 
Does STRAAT have a café or restaurant?
STRAAT cafe is on the second and third floor and offers various drinks and snacks.
Is the cafe and museum shop inside STRAAT Museum open?
The cafe is available, and the opening hours are the same as the museum. 
Can I visit the STRAAT Museum, leave, and return later that day?
Leaving and returning to the museum on the same day is officially banned. But, if you ask nicely, the museum authority can accommodate you, depending on the circumstances.
Is it possible to visit the STRAAT Museum shop without entering the museum?
This is possible only if the reception crew gives permission.
Is there a locker room at the STRAAT Museum?
Only a few lockers are available for small baggage and/or coats. Lockers are free of charge and are cleaned regularly.
Popular attractions in Amsterdam