Let the child inside you come out at Amsterdam's first creative playground – WONDR Experience.
Here, you will be surrounded by soft yet appealing interior colors, leaving no room to create a fantastic experience.
The attraction offers the right environment to click or shoot some coolest Instagram photos or reels.
This article explains everything you should know before buying tickets for WONDR Experience in Amsterdam.
Top WONDR Experience Tickets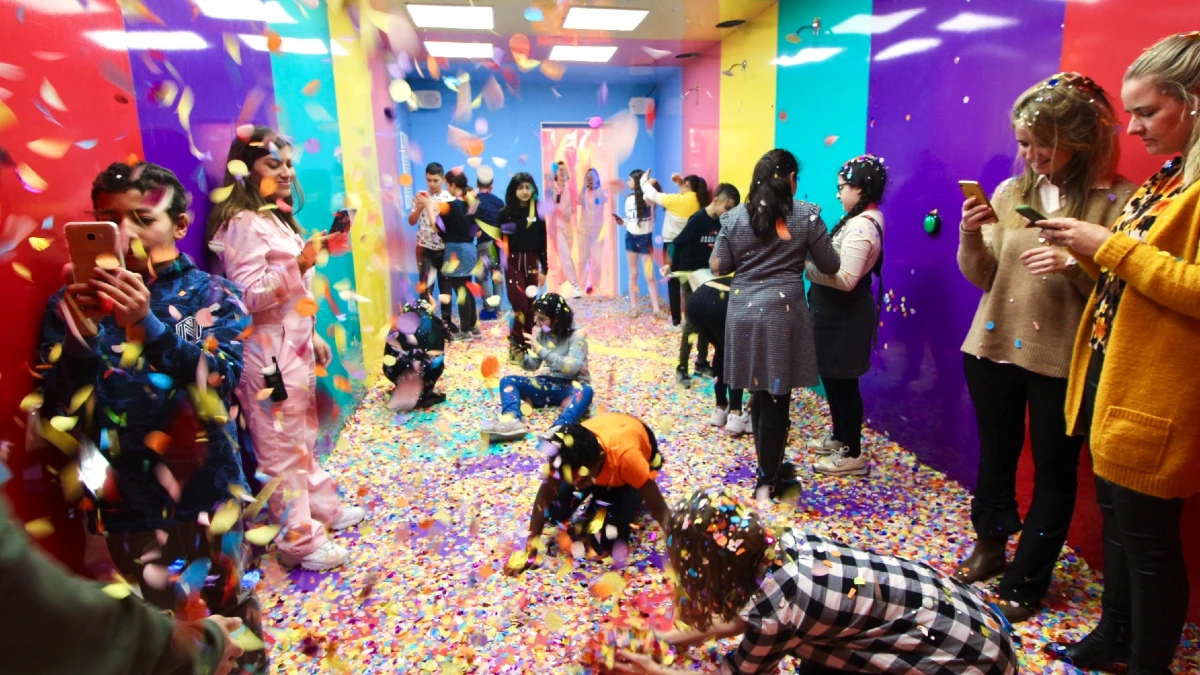 What to expect at WONDR Experience
At WONDR Experience Amsterdam, awaken your senses with pop-up experiences meant to thrill visitors of all ages.
The museum has fifteen picturesque areas where you'll see distinct installations.
Every room has a unique camera that takes images of the guests.
If you don't have time to shoot pictures while having fun, you can still easily get your images via email after the visit.
Exhibits inside WONDR Experience
You can't leave WONDR without a big smile on your face!
Here are a few exhibits that can help you recall your childhood days.
– Roller Dreams
The newest pop-up event in Amsterdam, Roller Dreams, combines roller skating, music, and dancing in a disco paradise.
Get transported into the 80s roller skate culture and feel the electrifying energy and surreal aesthetics upon entering a hypnotic world of glitter and neon lights.
– Pink Beach
Pink Beach is a WONDR pop-up summer bar where you can savor delectable cuisine and drinks on an outdoor terrace with pink sand and a swimming pool with a ball pit.
It's the ideal setting for fun with friends and exploration, where you forget about the outside world.
---
---
Where to buy WONDR Experience tickets
The Art of Play Wondr Experience in Amsterdam ticket is available online.
Booking an online ticket is the best option because it provides several benefits.
– You get a discount on booking tickets online, which means you can save money.
– You don't have to travel to the attraction to buy tickets and sweat yourself standing in long queues.
– You can book your tickets in advance and plan your tour accordingly.
– Sometimes, the tickets get sold out quickly. However, if you purchase tickets online, you can avoid last-minute disappointments.
– You select a date, time, and language for the tour that works best for you.
How online ticket works
On the booking page, select your preferred date, timeslot, language, and the number of tickets and buy them right away.
Tickets will be emailed to your registered email address immediately after payment, so there is no need to print them.
Show your smartphone ticket at the entrance.
Cost of WONDR Experience tickets
WONDR Experience tickets are priced at €25 for adults aged 19 years and above.
Visitors up to 18 years are NOT allowed to the museum.
WONDR Experience entry tickets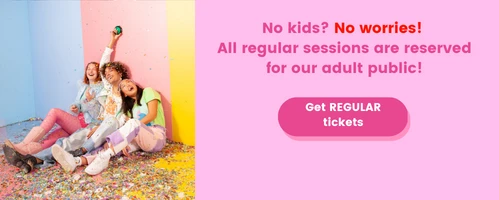 Escape adulthood and reconnect with your inner kid at WONDR, where having fun and letting go are the main priorities.
With WONDR Experience ticket, you will enjoy confetti showers, a pool of marshmallows, giant teddy bears, and karaoke.
Also, get access to the new Galaxy Cafe, where you can enjoy the most delicious treats and glitzy cocktails.
You can also use a professional camera to capture funny pictures and videos.
This online ticket lets you use lockers for storing personal items.
Ticket Price (19+ years): €25
Save time & money! Discover Amsterdam with the Amsterdam City Card. Visit world-class museums and attractions, get unlimited access to Amsterdam's public transport, and enjoy a free canal cruise.
How to reach WONDR Experience
WONDR is located in Amsterdam Noord, less than 10 minutes from Central Station.
Address: Meeuwenlaan 88, 1021 JK Amsterdam, Netherlands. Get Directions
You can reach the attraction via public transport or a personal vehicle.
By Bus
The nearest bus stop is Amsterdam, Havikslaan.
If you board bus 38, 315, or 319, you can get off at Amsterdam, Hamerstraat, or Amsterdam, Spreeuwenpark bus stops.
You can also stop at Amsterdam, Johan v.Hasseltweg, 450 meters (1476 feet) from the WONDR.
Noorderpark bus stop is just a 7-minute walk away from the attraction.
By Metro
Take metro Line 52 towards Noord/North and exit at station Noorderpark.
WONDR is only an 8-minute walk away from the metro station.
By Car
The WONDR Experience is nearly 9 km (6 miles) away from the main city of Amsterdam and can be reached by car within 15 minutes.
So turn on your Google Maps and get started!
Click here to view the nearby parking lots.
---
---
WONDR Experience timings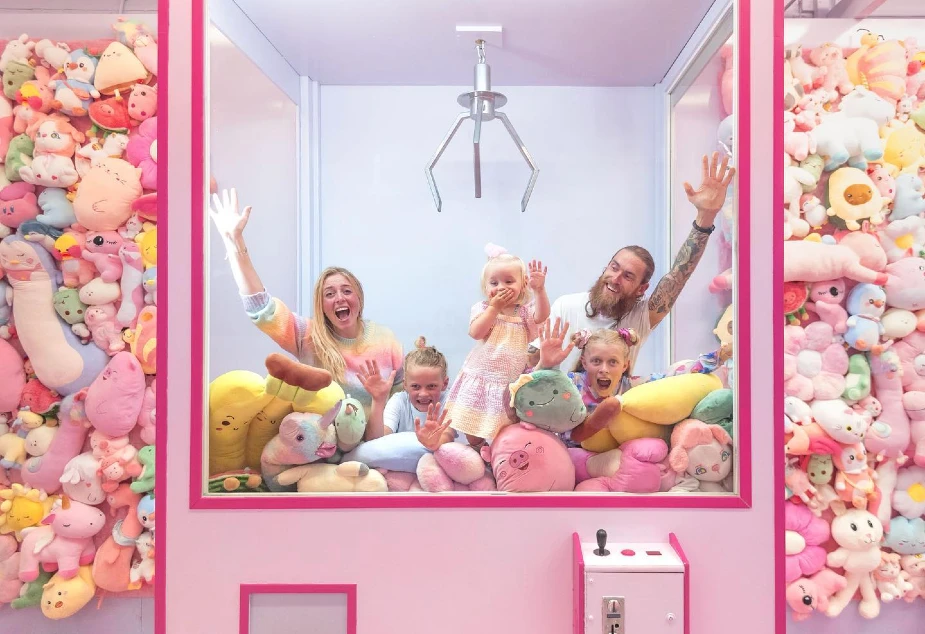 WONDR Experience is open seven days a week.
It opens at 11 am and closes by 7 pm, Monday to Friday.
While on Saturday and Sunday, it is open from 10 am to 7 pm.
How long does WONDR Experience take
A visit to WONDR Experience usually lasts up to one and a half hours.
However, you can extend your stay at Pop-up Museum as long as you like.
Best time to visit WONDR Experience
WONDR Experience is best visited when it opens at 11 am or 5 pm when there are still two hours until it closes.
Like other tourist destinations in Amsterdam, the museum is busiest in the midday hours between 12 pm and 3 pm.
Try to visit on weekdays because weekends are mostly crowded.
Avoid school breaks and winter vacations.
FAQs about WONDR Experience Amsterdam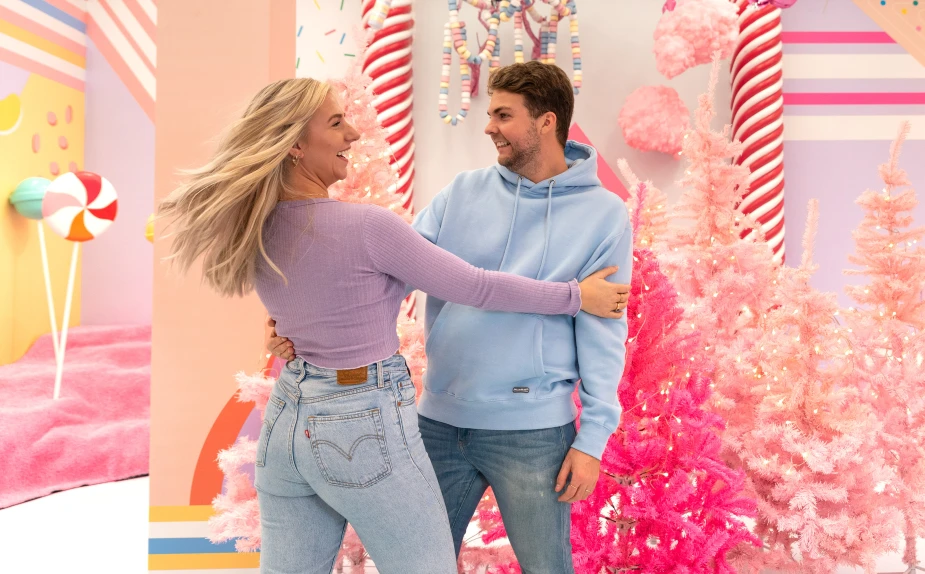 Here is a list of frequently asked questions by visitors about the WONDR Experience.
Can WONDR Experience tickets be purchased at the entrance?
No. Tickets can only be purchased online. 
When to reach the WONDR Experience as per the scheduled ticket time?
You can arrive 15 minutes before your scheduled slot to avoid queues.
How long does it typically take to explore WONDR Experience?
It varies depending on the guest, but a typical visit lasts 90 minutes. The time on your ticket is included in the entrance time.
Can I arrive at a different time than the one specified on my WONDR ticket?
The host at the door will help you identify the next available time slot. Please keep in mind that you may have to wait a bit longer.
Are the exhibits at WONDR self-guided?
During the event, the guide will keep groups apart to adhere to all health and safety laws. They can ask you to proceed to the next location so you can make the most of your stay there. There is no way to return to previous areas (one-way only).
Are kids up to 11 years of age allowed at WONDR Experience?
WONDR is meant only for adults above 19 years. However, the museum welcomes guests up to 11 years during KIDS TIME. It is every Wednesday from 12.30 pm to 5.30 pm and every Saturday and Sunday from 10 am to 12 noon.
Is recording films or photos allowed in WONDR Experience?
Yes, you can, but commercial photography is not allowed without prior written consent.
Is it possible to change outfits throughout the WONDR Experience?
Unfortunately, changing is not permitted inside the venue. Clothing and other personal items must be kept in lockers at the entrance.
Is WONDR Experience wheelchair accessible?
Yes. In fact, at present, 13 out of 15 rooms have wheelchair accessibility. 
Are pets allowed inside WONDR Experience?
The opportunity is only available to certified assistance dogs.
Source
# Wondrexperience.com
# Klook.com
# Viator.com

The travel specialists at TheBetterVacation.com use only high-quality sources while researching & writing their articles. We make every attempt to keep our content current, reliable and trustworthy.
Popular attractions in Amsterdam