The Dutch Resistance Museum offers a sobering look into the Dutch resistance movement and life in Amsterdam during WWII.
Nazi Germany seized the Netherlands from 14 May until 5 May 1945, and the masses had to deal with difficult choices and dilemmas.
Wondering, What was the Dutch response? Who fought back? Why and How?
You will get all answers only after visiting Amsterdam's Verzetsmuseum.
This article explains everything you should know before buying tickets for the Dutch Resistance Museum in Amsterdam.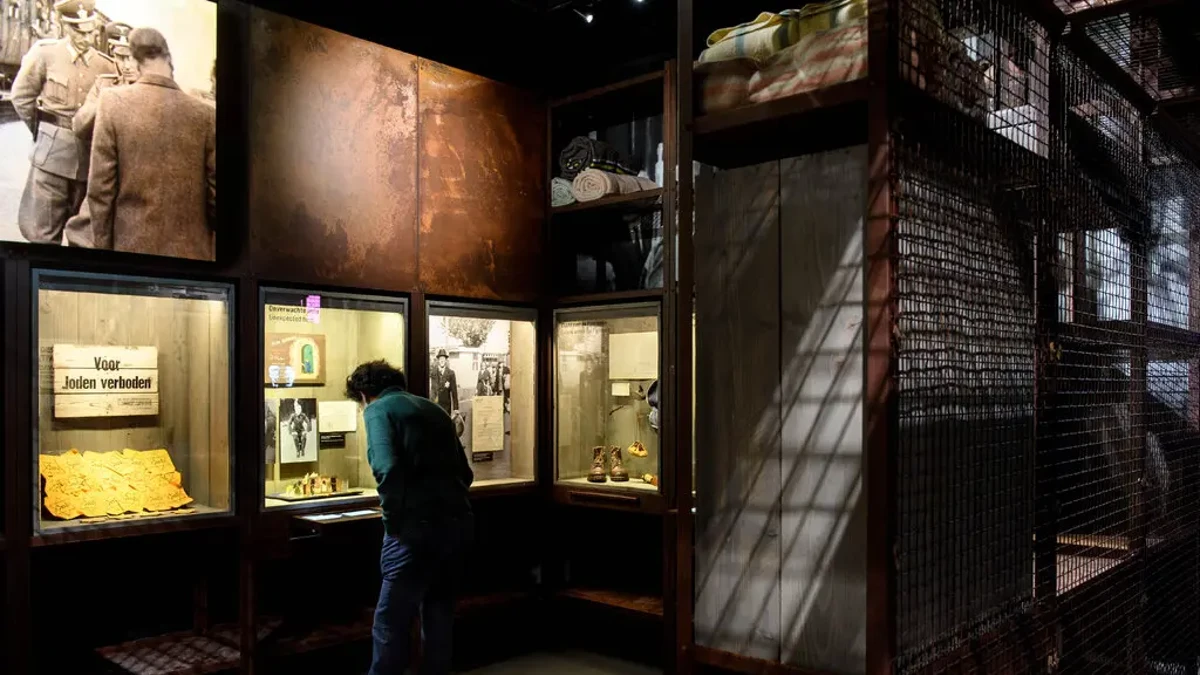 What to expect at Dutch Resistance Museum
The Dutch Resistance Museum depicts the history of people throughout wartime.
The visitor learns about the Holocaust, resistance, and daily life.
The exhibition includes original items, film and audio samples, papers, and photographs.
There is also a permanent display of the Dutch East Indies.
You can also visit the museum shop and cafe to enhance your experience.
---
---
Where to buy Dutch Resistance Museum tickets
You can buy Dutch Resistance Museum tickets at the attraction or online.
However, we suggest you book your tickets online as it offers many benefits.
– You get a discount on booking tickets online, which means you can save money.
– You don't have to travel to the attraction to buy tickets and sweat yourself standing in long queues.
– You can book your tickets in advance and plan your tour accordingly.
– Sometimes, the tickets get sold out quickly. However, if you purchase tickets online, you can avoid last-minute disappointments.
– You can pick a date for the tour that works best for you.
How online ticket works
On the booking page, select your preferred date and the number of tickets and buy them right away.
Tickets will be emailed to your registered email address immediately after payment, so there is no need to print them.
You must show your smartphone ticket at reception.
Cost of Dutch Resistance Museum tickets
Dutch Resistance Museum ticket is priced at €14 for all visitors aged 18 years and above.
Young visitors aged 7 to 17 years get a whopping discount of €6 and pay only €8 for entry.
Children up to 6 years can get inside the museum for free.
Adults must accompany kids below 7 years of age.
Dutch Resistance Museum entry tickets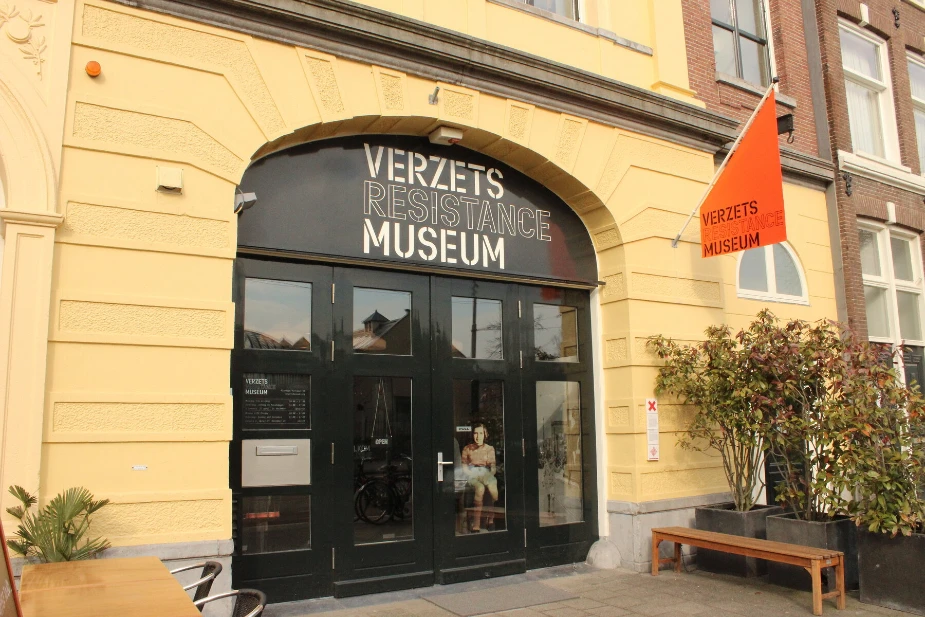 Take a fascinating look at Dutch life during WW II with Dutch Resistance Museum tickets.
With this ticket, you'll learn how Dutch people resisted the rules and restrictions of the Nazis.
You'll feel the shock of the sudden German invasion once you enter the museum.
Hear stories from the exceptional people involved in the resistance movement.
This trip will be completely educational and is meant to be experienced with family and friends.
This ticket will provide you access to the museum and its exhibition with the help of an audio guide.
Ticket price
Adult Ticket (18+ years): €14
Youth Ticket (7 to 17 years): €8
Child Ticket (up to 6 years): Free
Dutch Resistance Museum + ARTIS Royal Zoo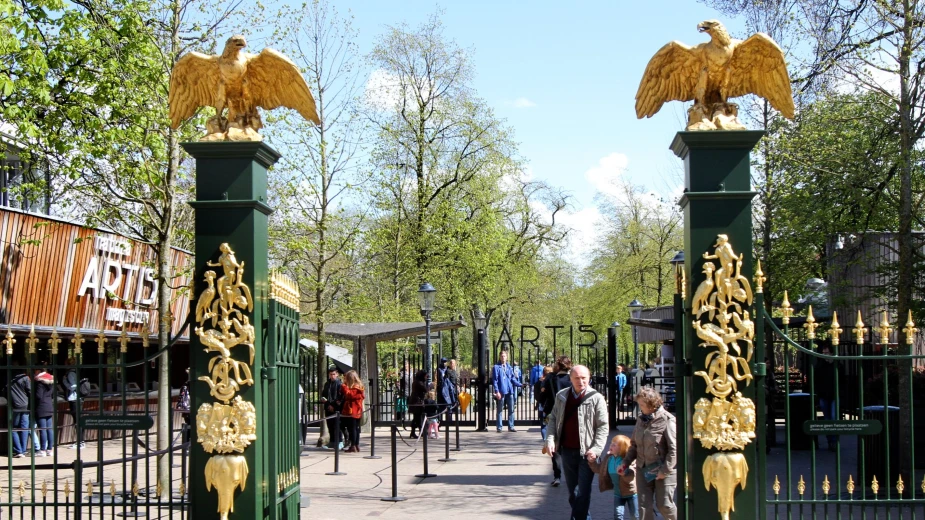 What if you are close to another famous attraction in Amsterdam and unaware of it?
Explore one of the oldest zoos in the world with a combo ticket of the Dutch Resistance Museum and ARTIS Royal Zoo.
Verzetsmuseum and ARTIS Royal Zoo are just one minute walk away.
You might save up to 10% money on the purchase of combo tickets.
ARTIS Zoo is home to several diverse animals, including penguins, wolves, giraffes, and others.
There's also a large art collection, a zoological library, a planetarium, and 27 monuments scattered across the region.
Ticket Cost: €35
Save time & money! Discover Amsterdam with the Amsterdam City Card. Visit world-class museums and attractions, get unlimited access to Amsterdam's public transport, and enjoy a free canal cruise.
---
---
How to reach Dutch Resistance Museum
The Resistance Museum is located at Plantage Kerklaan 61, diagonally across from the main entrance to Artis Zoo.
Address: Plantage Kerklaan 61, 1018 CX Amsterdam, Netherlands. Get Directions
By Tram
Tram 14 stops at the main entrance of Micropia at the Artis.
From there, the Resistance Museum is 3 minutes by walking.
If you ride tram 14, you can also get off at Mr. Visserplein or Plantage Lepellaan transit stations.
By Bus
Bus N87 stops at the bus stations Amsterdam, Artis, Plantage Lepellaan, and Amsterdam, Waterlooplein.
Kadijksplein is accessible by bus lines 22 and 43, and the museum is a seven-minute walk from there.
By Car
You can go to the museum by taking a cab or driving yourself.
So turn on your Google Maps and get started.
Click here to view nearby car parking lots.
Dutch Resistance Museum timings
Dutch Resistance Museum opens at 10 am and closes by 5 pm from Monday to Friday.
While on Saturday, Sunday, and holidays, it is open from 11 am to 5 pm.
The museum is closed on 1 January, 27 April, and 25 December.
How long does Dutch Resistance Museum take
The Dutch Resistance Museum isn't very big so you can wrap up your tour in less than an hour.
If you're very fond of knowing history, you can expect your stay to extend by another hour as the information panels in the museum have a lot to tell you.
You might need to add an hour if you are traveling with children.
However, guests can stay as long as they want at the museum.
Best time to visit Dutch Resistance Museum
Verzetsmuseum is best visited when it opens at 10 am or 3 pm when the crowd is at its low.
Like other tourist destinations in Amsterdam, the Resistance Museum is busiest in the midday hours between 12 noon and 3 pm.
Avoid weekends, school breaks, and winter vacations if at all possible.
---
---
Exhibitions at Dutch Resistance Museum
The Dutch Resistance Museum has a few permanent exhibits that show Dutch history and life during the Second World War.
The Netherlands in WWII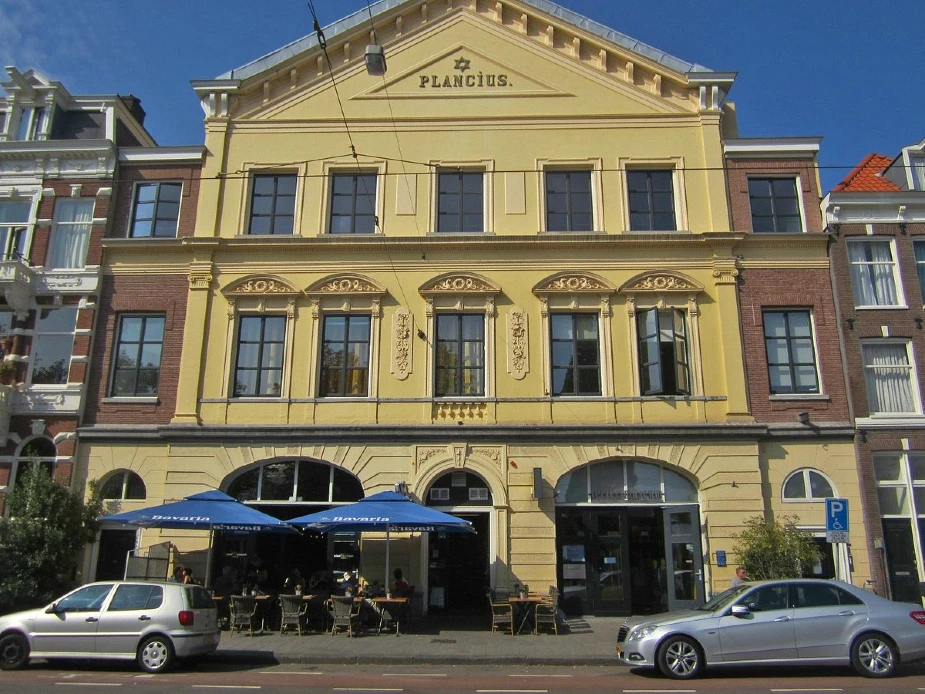 The "The Netherlands in WWII" exhibition will tell you about the individuals who faced tough decisions during WWII and will immerse you in the atmosphere of the annexed Netherlands.
You will travel through all six stages of the occupation in a beautiful setting.
Each phase is introduced with a large video projection of the political and global context.
A collection of modest, touching personal anecdotes points to a greater story.
There is also a discussion about Dutch pro-Germans.
Resistance Museum Junior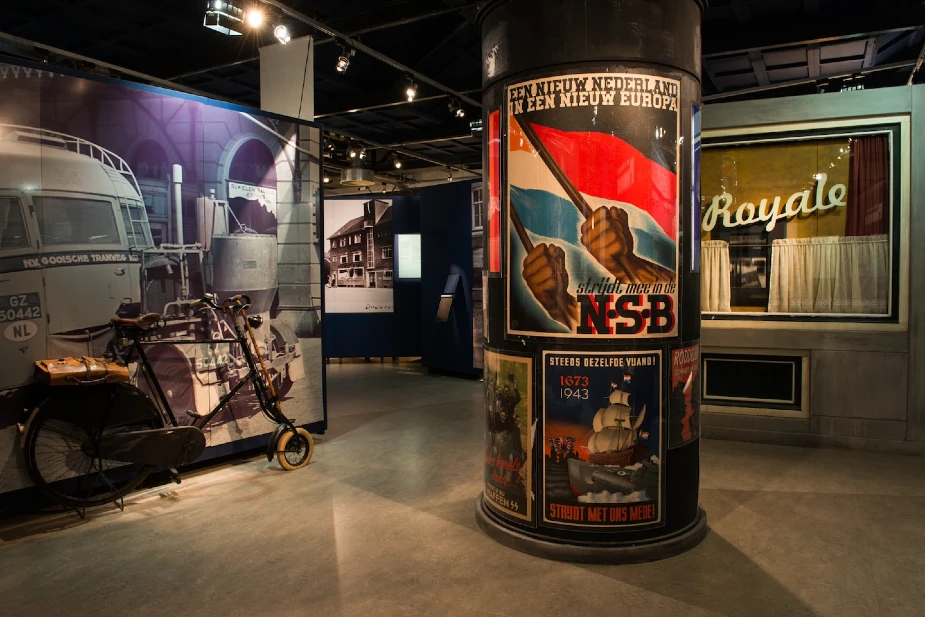 Young people learn about the most poignant period in Dutch history at Verzetsmuseum Junior.
Four wartime children share their true tales in gorgeous animations, audio snippets, and interactive games utilizing original artifacts, images, and papers.
Visitors below 9 years are not allowed.
Visitors to the exhibition will be given a wonderful treasure hunt book at the desk.
Be Brave! Online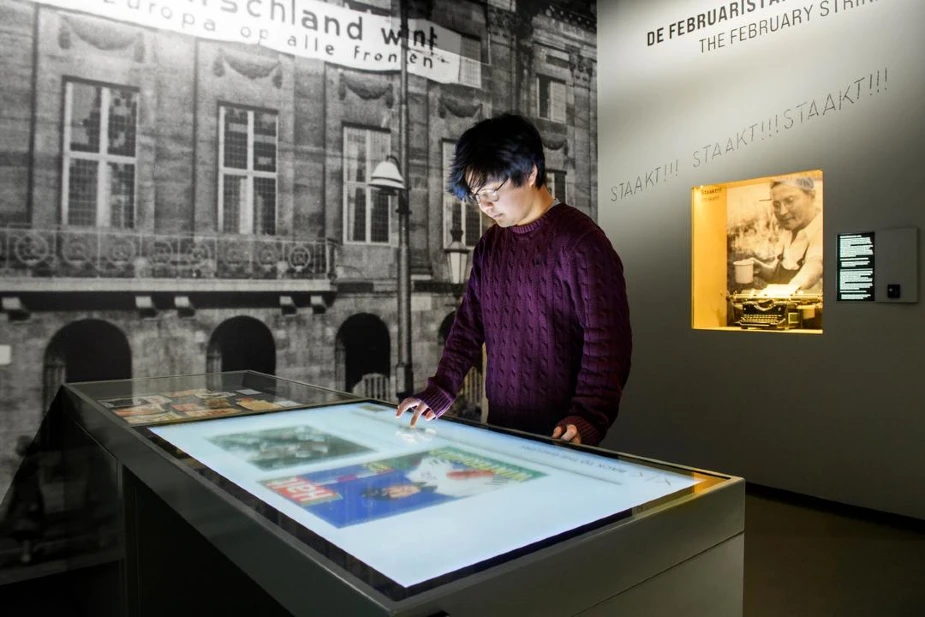 "Be Brave! Online" exhibition is related to three Amsterdammers and the February Strike.
The February strike occurred 81 years ago.
Willem, Coba, and Joop were three Amsterdam residents who played an active role in the resistance against Jewish persecution.
Virtual Resistance Museum Junior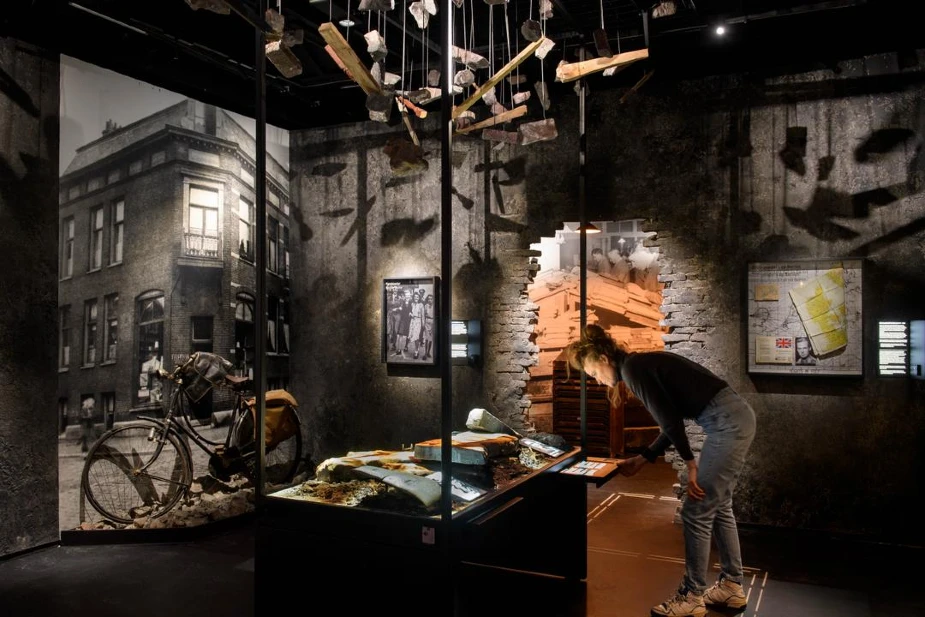 Visit the Virtual Resistance Museum Junior for free!
Meet the real Henk, Eva, Jan, and Nelly and learn about the Second World War from them.
The museum's virtual edition includes films in Dutch Sign Language.
FAQs about Dutch Resistance Museum
Here is a list of frequently asked questions by visitors about the Dutch Resistance Museum.
Can I book tickets after reaching the Dutch Resistance Museum?
You can book a ticket upon reaching the Resistance Museum. However, we recommend booking online tickets so you can directly enter the museum after showing them at the reception without standing in long queues.
How much do the Dutch Resistance Museum ticket costs?
Adults above 18 years must pay €14. While young children aged 7 to 17 years need to pay €8. Kids up to 6 years can enter the museum for free. 
Does the Dutch Resistance Museum have any audio guides in either Dutch or English?
Online ticket allows visitors to take English or a Dutch audio guide.
Can we reschedule online tickets for Dutch Resistance Museum?
Rescheduling is not possible for an online ticket.
Where can I store my large bags if visiting Dutch Resistance Museum?
You can access free lockers inside the Resistance Museum. 
How much time does the Dutch Resistance Museum tour last?
Although you may visit the museum in as little as one hour, you should actually plan on spending at least two hours there to get sufficient information. Otherwise, you'll lose out on many interesting and surprising little-known facts.
Popular attractions in Amsterdam