If you want to add glamour to your holiday in the Dutch capital, look no further than Madame Tussauds Amsterdam.
At Amsterdam's wax museum, you see centuries-old waxwork techniques and rub shoulders with world leaders, royal families, politicians, movie stars, sportspersons, and more.
It is a fantastic opportunity to take many photos with celebrities, and kids and teenagers love the chance to snap selfies with stars.
This article covers everything you must know before booking tickets for Madame Tussauds Amsterdam.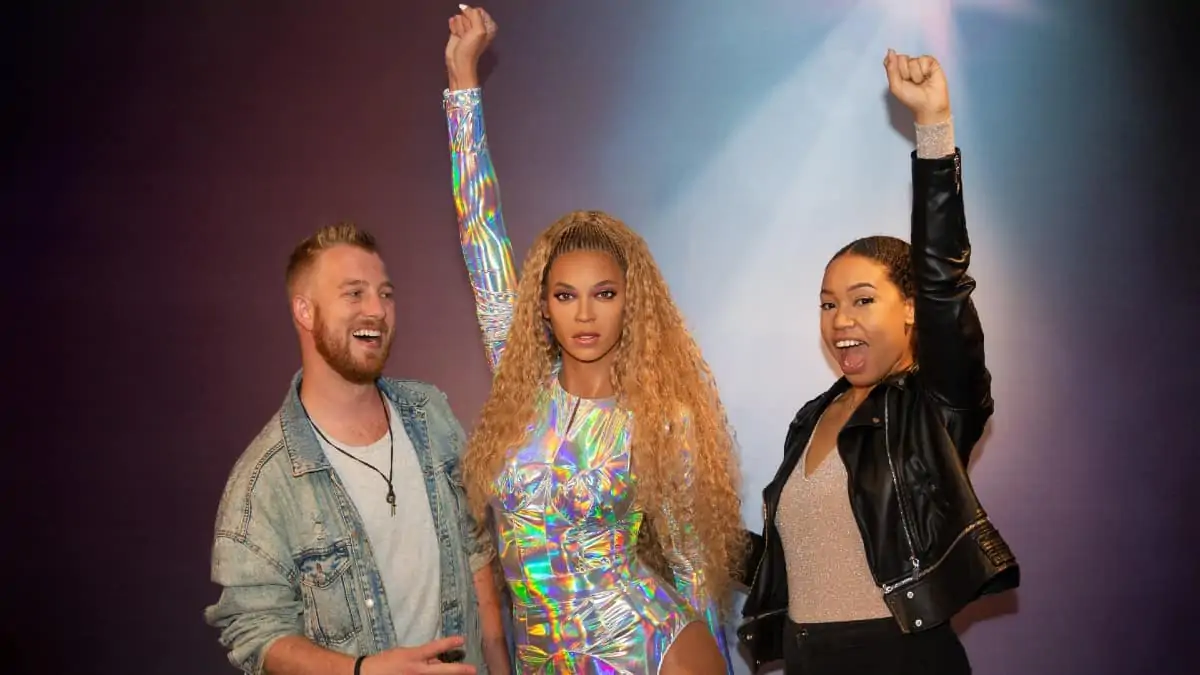 What to expect at Madame Tussauds
A visit to Madame Tussauds Amsterdam is an interactive experience where visitors can take photographs with their favorite celebrities, sports legends, world leaders, and pop culture icons.
The museum encourages visitors to get up close and personal with its 200 plus wax figures. You can photograph, pose with the figures, and even touch some.
These figures include a range of personalities, from Dutch household names like King Willem-Alexander and Johan Cruyff to global stars and historical figures.
The most popular among visitors are Zayn Malik, Beyonce, The Hulk, Rico Verhoeven, Barack Obama, Dua Lipa, Justin Bieber, Ariana Grande, Prince Harry, and Meghan Markle.
In recent times Madam Tussauds in Amsterdam has been modernized and equipped with the latest multimedia technologies.
Founded in 1970, the Amsterdam wax museum holds the distinction of being the first Madame Tussauds museum opened in mainland Europe.
---
---
Where to book tickets
Tickets for Madame Tussauds can be purchased online or in person at the attraction.
Online ticket prices tend to be cheaper than tickets at the attraction.
When you buy online, you can avoid the long queues at the ticket counters.
When you book early, you also get your preferred time slot.
Because some attractions sell a limited number of tickets due to their high demand, booking early helps avoid last-minute disappointments.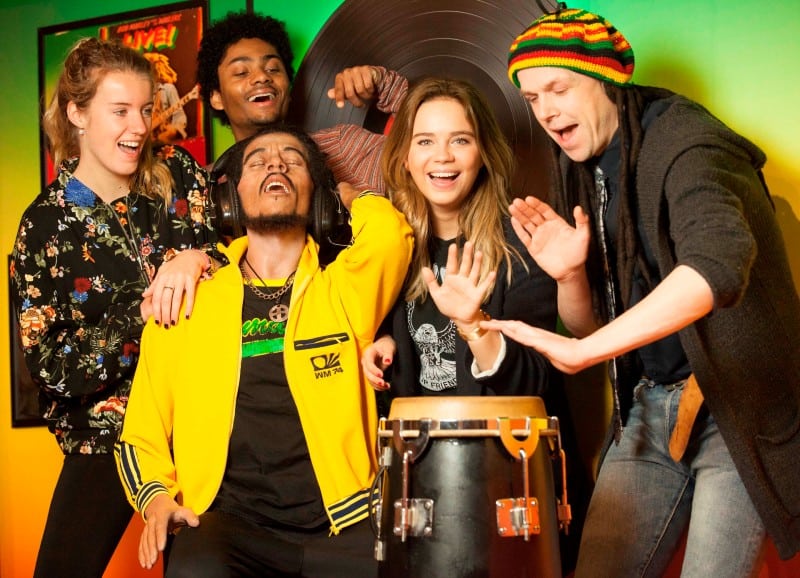 How do online tickets work
Visit the Madame Tussauds ticket booking page, select your preferred date, time slot, and number of tickets, and buy the tickets right away.
After making the purchase, you will receive the tickets in your email.
Ticket printouts are not required.
You can enter the attraction by showing the e-ticket on your smartphone.
Madame Tussauds ticket prices
Tickets for Madame Tussauds Museum are priced at €23 for visitors aged 16 and above.
Children aged six to 15 years get €4 discount and pay only €19 for entry.
Children under the age of three can enter for free.
Madame Tussauds tickets
This skip the line Amsterdam Madame Tussauds ticket gets you access to all the exhibits at the wax museum.
Experience the ultimate entertainment by interacting with lifelike wax figures of world leaders, royal families, celebrities, and sporting stars.
You can relive iconic moments and scenes from classic movies with the wax figures of Hollywood's darlings, including Shrek, the Hulk, Marilyn Monroe, and Charlie Chaplin.
Since there is no time limit on these tickets, once inside, you can stay on for as long as you want.
Ticket Prices
Adult Ticket (16+ years): €23
Child Ticket (3 to 15 years): €19
Infant Ticket (up to 3 years): Free
Madame Tussauds with Canal Cruise
This Madame Tussauds combo ticket helps you combine your visit to the wax museum with a spectacular, one-hour canal boat tour of the historic canal district.
Since most visitors take 90 minutes or so to explore the Tussauds, they love to combine it with the canal boat tour.
You get to sit down, relax and discover the beautiful 17th-century architecture and see the key points of interest from a unique perspective.
Ticket Prices
Adult Ticket (14+ years): €39
Child Ticket (4 to 13 years): €30
Infant Ticket (3 and younger): Free
Madame Tussauds + Amsterdam Dungeon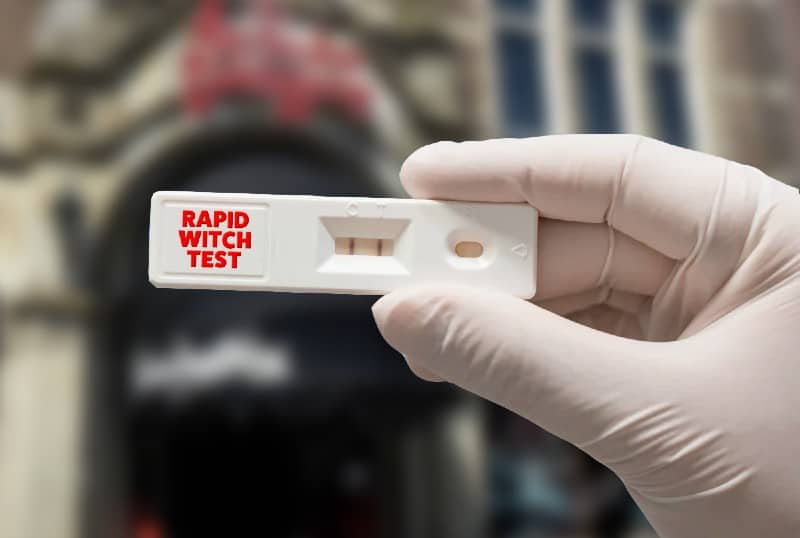 The Amsterdam Dungeon is two minutes' walk from Madame Tussauds, which is why many tourists prefer to combine them on the same day.
Visitors learn about 500 years of dark Dutch history at the spooky underground vaults.
Besides meeting witches, judges, torturers, and seeing torture chambers, haunted houses, and witch trials, you will also laugh and scream a lot.
Ticket Price: €43
---
---
How to reach Madame Tussauds Museum
Madame Tussauds is located in Amsterdam's Dam Square, approximately ten minutes from Central Station.
Address: Dam 20, 1012 NP, Amsterdam. Get Directions
You can reach Madame Tussauds via both public and private transport.
By Tram
Many trams can get you closer to the wax museum. If you board Tram Number 2, 11, 12, 13, 17, you must get down at Magna Plaza/Dam stop, and if you get into Tram Numbers Tram 4, 14, 24, get down at Bijenkorf/Dam stop.
From both stops, the museum is a three minute walk.
By Car
If you're traveling by car, turn on Google Maps and get started.
You can park your car at Bijenkorf car park or Rokin car park, which are five minutes walk from Madame Tussauds.
Opening hours of Madame Tussauds
Madame Tussauds in Amsterdam opens at 10 am and closes at 8 pm all through the week.
The last entry is 90 minutes before closure.
How long does the tour take
A complete tour of Madame Tussauds Museum takes 90 minutes to two hours.
Madame Tussauds is designed to be an interactive and engaging experience, so you can adjust the pace of your visit based on your preferences and the time available.
The wax museum is a self-paced walk-through attraction, so there is no time restriction for your visit.
Best time to visit Madame Tussauds
The best time to visit Madam Tussauds in Amsterdam is as soon as it opens at 10 am. The museum is less crowded early in the morning, allowing you to take photographs with the wax celebrities in peace.
Late afternoon is also a good time to visit. The crowds tend to thin out as the day progresses, and you can enjoy a more relaxed visit.
---
---
FAQs about Madame Tussauds
Here are some frequently asked questions about Madame Tussauds Wax Museum in Amsterdam.
Can I re-enter the Madame Tussauds museum in Amsterdam with my ticket?
Unfortunately, you can't. Once you exit the museum, you can't re-enter using the same ticket.
At the Tussauds Museums in Amsterdam, do I need to buy a special ticket to take photographs with the wax celebrities?
No, there is no special ticket for taking photographs. The Madam Tussauds Amsterdam ticket gets you entry into the museum and unlimited photographs with the wax celebrities.
Is there a particular route or recommended order to explore Madame Tussauds in Amsterdam?
There is no specific recommended route – each room has a theme, and the wax celebrities are displayed accordingly. Visitors move from one room to another, taking photos with the statues. The museum is designed to be self-guided, and you can explore at your own pace.
Is Amsterdam's wax museum wheelchair accessible?
All Madame Tussauds locations are wheelchair accessible, providing facilities and services to accommodate visitors with mobility challenges.
Is there a place to store my belongings while visiting the museum?
Madame Tussauds in Amsterdam doesn't allow bag storage for security reasons. But you can take your luggage with you as you explore the museum. If you have large bags, you can store them at Amsterdam's Central Station.
Can I bring food or beverages into the Amsterdam wax museum?
Madamae Tussauds Museum does not allow food and beverages into the museum.
Is photography allowed inside Madame Tussauds Museum?
Photography for personal use is allowed in all areas of the wax museum except the reception. However, using flash, tripods, or selfie sticks is prohibited.
Popular attractions in Amsterdam
Sources

# Madametussauds.com
# Wikipedia.org
# Tripadvisor.com
# Amsterdam.info


The travel specialists at TheBetterVacation.com use only high-quality sources while researching & writing their articles. We make every attempt to keep our content current, reliable and trustworthy.