The Kattenkabinet is an art museum in Amsterdam entirely devoted to cats.
The history of the cat cabinet is extremely interesting!
The cat museum was founded in honor of J.P. Morgan, a ginger cat who died in 1983.
Bob Meijer, J.P. Morgan's owner, was practically inconsolable and began collecting everything related to cats as a coping strategy.
That worked so well that the collection became a museum.
This article explains everything you must know before booking Cat Cabinet Museum, Amsterdam tickets.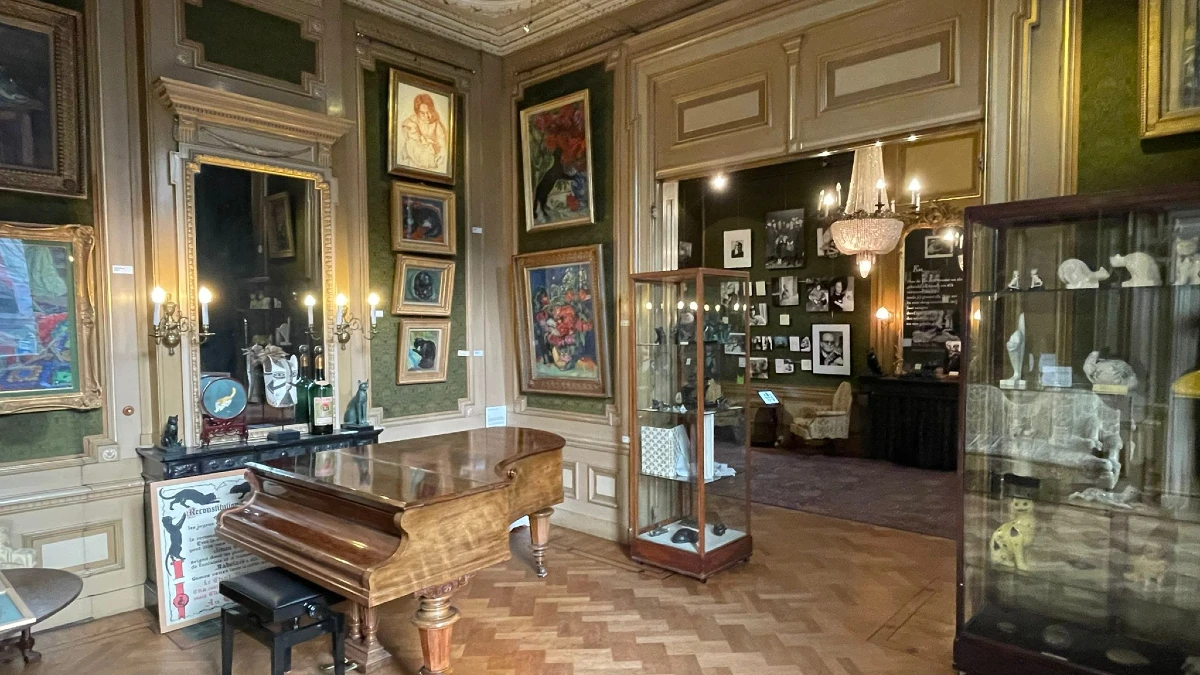 What to expect at The Cat Cabinet
If you are planning to visit Amsterdam and are also a cat lover, the Katten Kabinet is a museum you should not miss!
You can expect the artworks by Picasso, Rembrandt, Toulouse-Lautrec, Corneille, Sal Meijer, Théophile Steinlen, and Jože Ciuha.
The museum is housed in four beautifully decorated rooms on the first floor.
Some of the collections and exhibits are also in the hallway and stairs.
Green Room
There is a picture exhibit featuring celebrities posing with cats in the Green Room.
Music Room
The Music Room was built in 1870 and features a lovely ceiling painting.
Ballroom
The Ballroom also features a stunning 17th-century ceiling painting of the Amsterdam City Virgin.
In 1998, this picture underwent restoration after being found during the museum refurbishment.
Garden
You can stroll in the garden with several posters around cat themes.
---
---
Where to book tickets
Tickets for The Cat Cabinet can be purchased online or in person at the attraction.
Online ticket prices tend to be cheaper than tickets at the attraction.
When you buy online, you can avoid the long queues at the ticket counters.
When you book early, you also get your preferred time slot.
Because some attractions sell a limited number of tickets due to their high demand, booking early helps avoid last-minute disappointments.
How do online tickets work
Visit The Cat Cabinet ticket booking page, select your preferred date, time slot, and number of tickets, and buy the tickets right away.
After making the purchase, you will receive the tickets in your email.
Ticket printouts are not required.
You can enter the attraction by showing the e-ticket on your smartphone.
Cost of The Cat Cabinet tickets
The Cat Cabinet tickets are priced at €10 for all visitors aged 12 years and above.
Students with valid IDs get a €5 discount and pay only €5 for entry.
Children up to 11 years old can enter the museum for free.
However, an adult or a student must accompany a child.
The Cat Cabinet entry tickets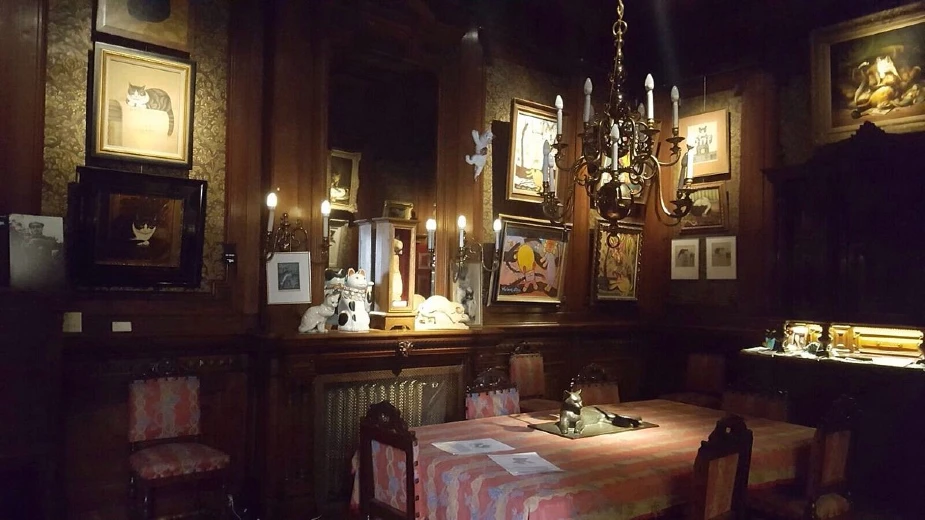 With this ticket, spend a day with Bob Meijer's private collection of cat paraphernalia at The Cat Cabinet in Amsterdam.
Pet the museum's resident cats and purchase cat-themed posters and souvenirs from the museum gift shop with Kattenkabinet tickets.
View cat-themed artwork by Picasso, Rembrandt, Theophile Alexandre Steinlen, and more!
Ticket Price
Adult Ticket (12+ years): €10
Student Ticket (with a valid ID): €5
Child Ticket (up to 11 years): Free
Combo tickets
Combo tickets allow you to visit two attractions on the same day, which are usually located closer to each other.
You can buy The Cat Cabinet tickets with Pancake Boat Amsterdam or the Museum of the Canals tickets.
You can get up to 5% discount on purchasing these tickets.
Pancake Boat Amsterdam + The Cat Cabinet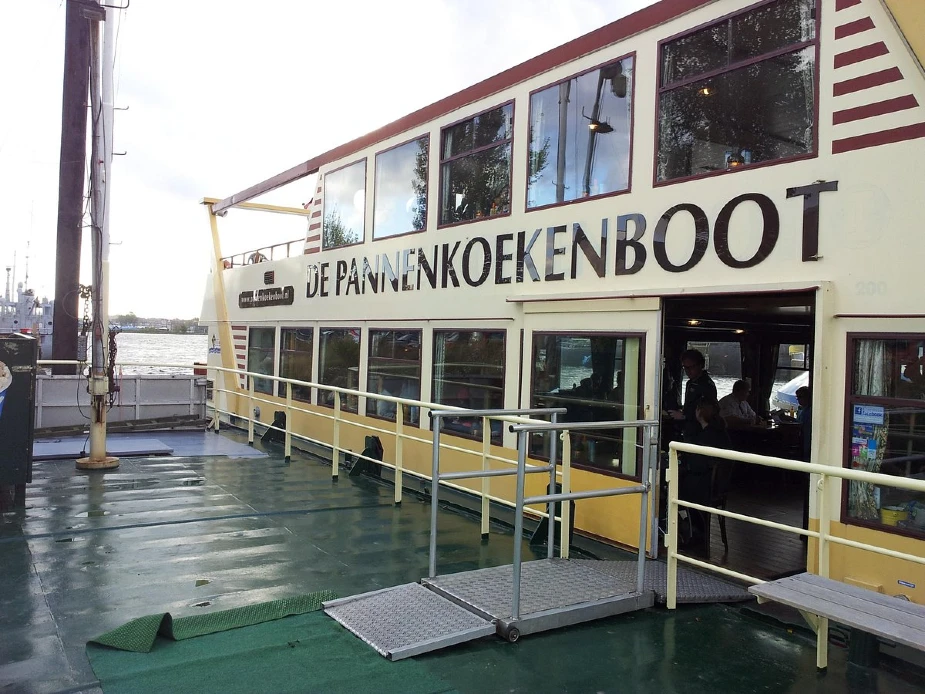 Pancake Boat Amsterdam and The Cat Cabinet are 9 km (5 miles) apart and can be reached in 25 minutes by car.
So, why not visit both these attractions on the same day?
Book a combo ticket for Pancake Boat Amsterdam and The Cat Cabinet and explore the attractions.
You can save up to 5% on online combo ticket purchases.
On a gorgeous 75-minute journey on the IJ's waters onboard the pancake boat.
You can eat all the great Dutch pancakes you can bear, topped with a range of sweet and savory toppings.
See Amsterdam's most outstanding contemporary monuments, the A'DAM Tower and the EYE Museum, with the help of this ticket.
Ticket Cost: €31
The Cat Cabinet + Museum of the Canals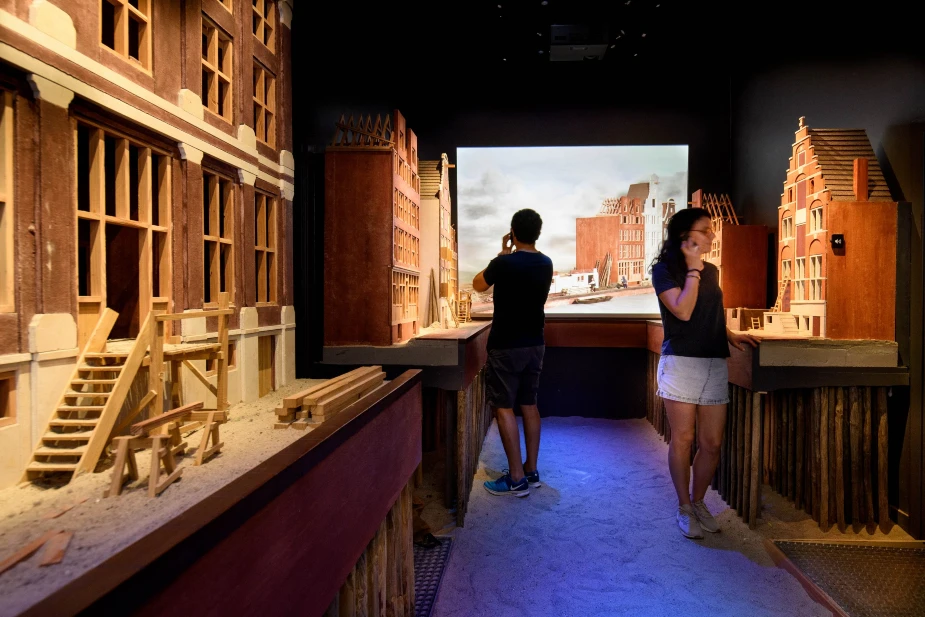 After spending time with the feline, discover the story of the Amsterdam canals with The Cat Cabinet and Museum of the Canals combo ticket. 
The Museum of the Canals is just a 6-minute walk from De Kattenkabinet.
Get up to a 5% discount on the purchase of combo tickets online.
You'll explore the Museum of the Canals and gain a better understanding of the city and its waterways.
Yet, more than just history is on display at this museum; the importance of Amsterdam's canals to daily life and public events is also highlighted.
Ticket Cost: €25
Save time & money! Discover Amsterdam with the Amsterdam City Card. Visit world-class museums and attractions, get unlimited access to Amsterdam's public transport, and enjoy a free canal cruise.
---
---
How to reach The Cat Cabinet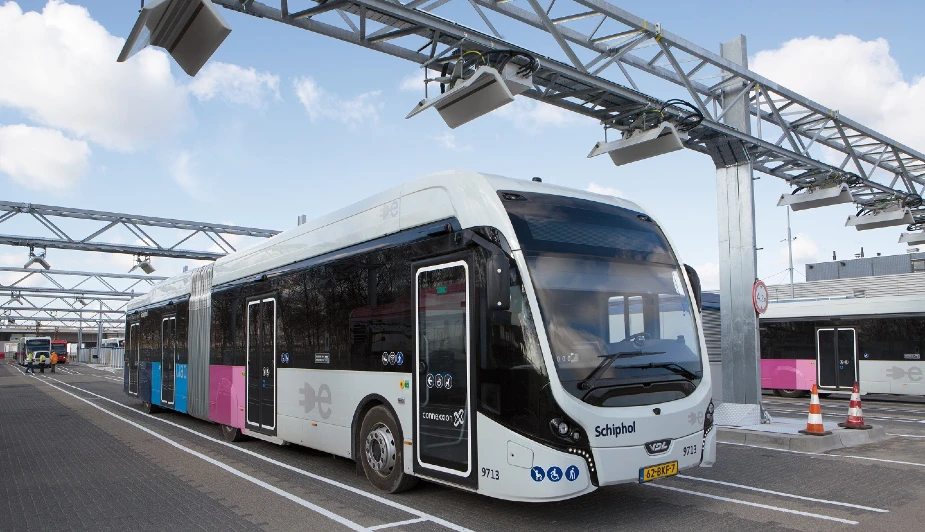 The Cat Cabinet is in the old patrician house at the Herengracht in Amsterdam.
Address: Herengracht 497, 1017 BT Amsterdam, Netherlands. Get Directions
By Subway
Rokin is the nearest subway station to the Kattenkabinet. Take subway service M52. The Cat Museum is just a 7-minute walk.
By Tram
You can board tram no. 2 or 12 to get off at Amsterdam, Keizersgracht (450 meters or 1476 feet), or Amsterdam, Koningsplein (300 meters or 984 feet).
These transit stops are within 2 to 4 minutes of walking distance.
Amsterdam, Muntplein (tram no. 24) is the nearest tram stop to the cat museum.
By Bus
If you board bus no N88, you can get off at the Muntplein bus stop, the venue is just a 2-minute walk.
You can also take buses N82 and N83 and get off at Amsterdam, Rokin bus stop. From there, you can reach the venue in 3 minutes.
By Car
If you're traveling in a car, turn on your Google Maps and get started.
You can find several parking spaces near Kattenkabinet.
The Cat Cabinet timings
De Kattenkabinet is open from Tuesday to Sunday from 12 noon to 5 pm.
The Cat Museum is closed on Mondays.
The last entry is one hour before closure.
How long does the tour take
A complete visit to The Cat Museum takes one to two hours.
Since The Cat Cabinet Museum is a well-laid-out small museum, visitors can explore it leisurely.
If you visit with kids, you may need half an hour more.
You are welcome to spend additional time in the museum, and there are no restrictions on how long you can stay.
Best time to visit The Cat Cabinet
The best time to visit The Cat Cabinet is as soon as it opens at noon.
When you arrive early, you beat the crowd and can devote more time to exploring the exhibits.
There will be fewer tourists and fewer people in your photos.
If you prefer a less crowded experience, consider visiting during weekdays and avoid weekends and public holidays.
FAQs about The Cat Cabinet
Here are some frequently asked questions about The Cat Cabinet.
Can I get a refund or exchange The Cat Cabinet ticket after purchase?
You can receive a full refund if you cancel your ticket the day before your visit, as long as you select a refundable ticket during checkout.
Are there lockers at the museum to keep my belongings?
Unfortunately, the Cat Cabinet does not allow backpacks, as no lockers are onsite.
Is photography allowed inside The Cat Cabinet?
Photography for personal use is allowed in most museum areas, but using flash, tripods, or selfie sticks is prohibited.
Is The Cat Cabinet accessible to people with disabilities?
The venue is accessible to all visitors. It has facilities and services for disabled people, including wheelchair access and accessible restrooms.
Are there live cats in The Cat Cabinet?
The museum is primarily focused on artistic representations of cats rather than live cats. While there might not be live cats roaming around, the space is filled with cat-themed art and objects.
Is there a gift shop at The Cat Cabinet?
The museum has a shop where cat-related gifts, souvenirs, and posters can be purchased.
Sources
# Tripadvisor.com
# Kattenkabinet.nl
# Thingstodoinamsterdam.com

The travel specialists at TheBetterVacation.com use only high-quality sources while researching & writing their articles. We make every attempt to keep our content current, reliable and trustworthy.
Popular attractions in Amsterdam