Visit Europe's largest Instagram museum to keep your social media presence!
Take selfies in the craziest settings and let your imagination run wild in the Upside Down Museum, Amsterdam.
The Insta Museum is a brand-new fantasy world where people of all ages may find inspiration after leaving their present reality.
The Museum strives to enlighten and entertain visitors about typical contemporary Dutch culture.
This article explains everything you must know before buying tickets for The Upside Down in Amsterdam.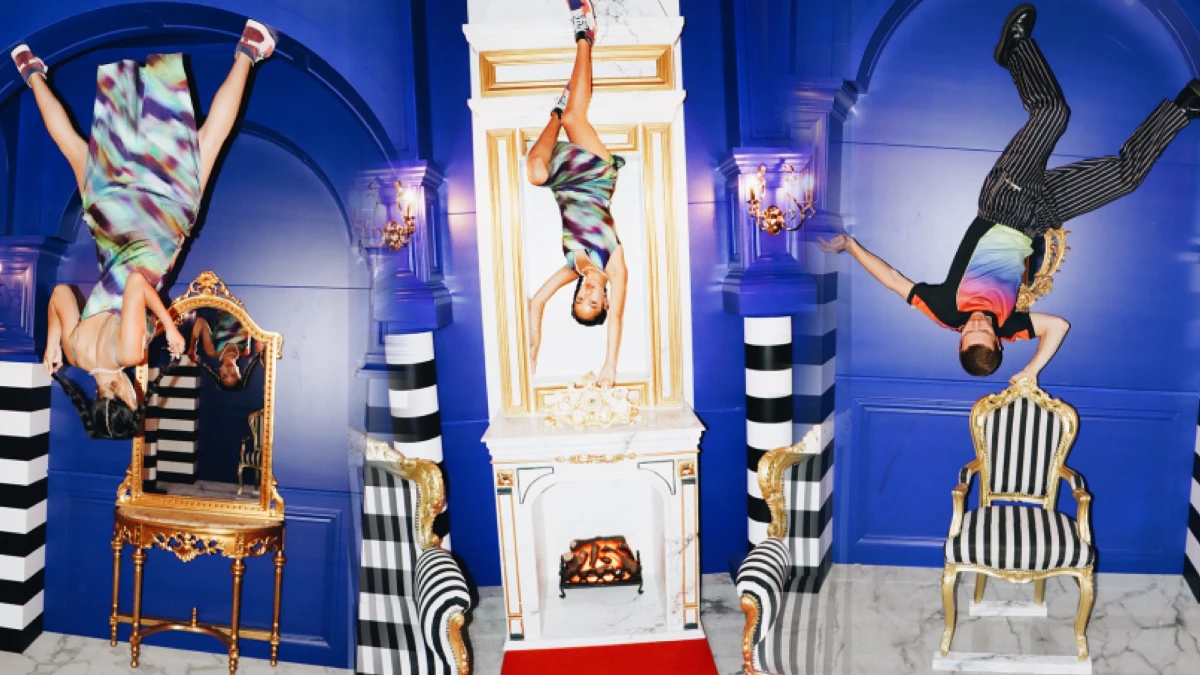 What to expect at The Upside Down Amsterdam
Once you're in the Upside Down, you won't be aware of time or space since you won't know if you're above or below the surface.
During your tour, you can view life-size and moving digital projections and experience life below the sea in the Infinity Room.
You can also visit areas like the Club, which will take your disco experience to the next level.
Get a chance to participate in content production at this 25-room, 1,500-square-meter Museum by joining the facilities.
You will be accompanied by staff offering the optimal positions for shooting great photos.
You can grab your cameras or use the ones provided to capture the wildest, funniest images and post them on social media.
Don't worry. You'll have enough photos to keep your Instagram account updated for several weeks this way.
You can download all your photos for free from the official website by entering the ticket number after your visit.
---
---
Where to book tickets
Tickets for The Upside Down can be purchased online or in person at the attraction.
Online ticket prices tend to be cheaper than tickets at the attraction.
When you buy online, you can avoid the long queues at the ticket counters.
When you book early, you also get your preferred time slot.
Because some attractions sell a limited number of tickets due to their high demand, booking early helps avoid last-minute disappointments.
How do online tickets work
Visit The Upside Down Museum ticket booking page, select your preferred date, time slot, and number of tickets, and buy the tickets right away.
After making the purchase, you will receive the tickets in your email.
Ticket printouts are not required.
You can enter the attraction by showing the e-ticket on your smartphone.
Cost of The Upside Down tickets
The Upside Down tickets cost €26 for visitors over 12 years.
Kids aged 3 to 12 years get a discount of €8 and pay only €18 for entry.
Kids under the age of 3 years can enter the museum for free.
Kids under 12 must be accompanied by an adult.
The Upside Down entry tickets
Swirl into an upside-down world where you'll see the Netherlands differently with the Upside Down tickets.
This ticket will help you create the most stunning social media content upside down with 25 immersive alternatives.
Play with mirrors, ball pits, optical illusions, camera angles, and an upside-down room!
You can access the lockers in which you can keep all your belongings.
Ticket Price
Adult Ticket (12+ years): €26
Child Ticket (3 to 12 years): €18
Infant Ticket (0 to 2): Free
Combo tickets
You can comfortably explore two attractions on the same day with combo tickets.
These tickets enhance your tour and experience and are worth buying!
You can buy The Upside Down tickets in combination with Our House Museum or Moco Museum at great discounts.
The Upside Down + Our House Amsterdam tickets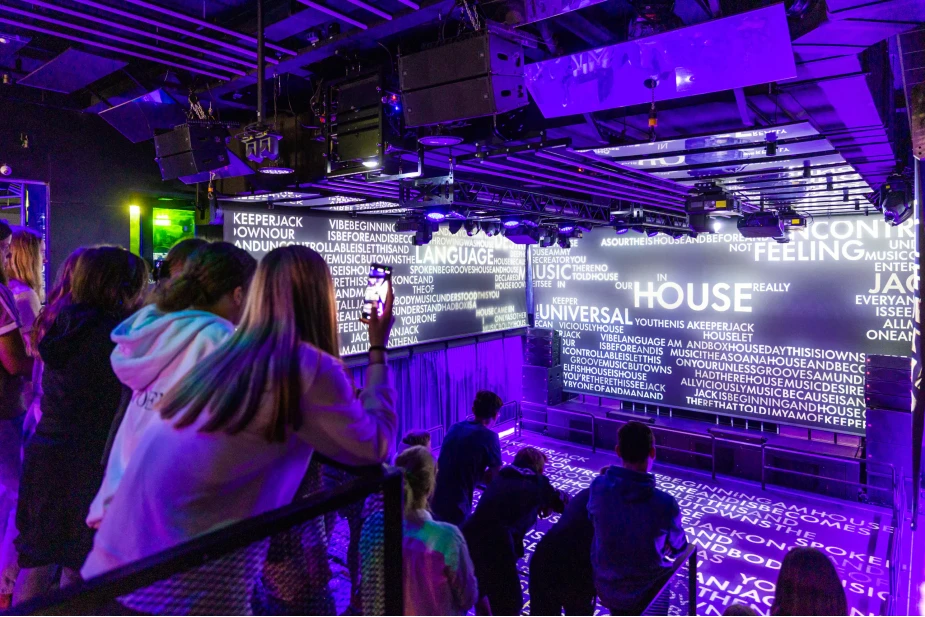 What if someone asks, "Have you visited the world's first modern museum of electronic music culture?"
Nothing to worry about! You can!
The Upside Down and Our House Museum are nearly 9 km (5.6 miles) apart and can be reached in 15 minutes by car.
So book a combo ticket to The Upside Down and Our House Museum and enhance your experience!
Get up to 10% discount on the purchase of combo tickets online.
At Our House Museum, you can learn about the past, present, and future of one of the most popular music genres ever.
You can also create your own music and learn how to mix tracks at the electronic dance music museum.
Ticket Cost: €44
The Upside Down + Moco Museum Amsterdam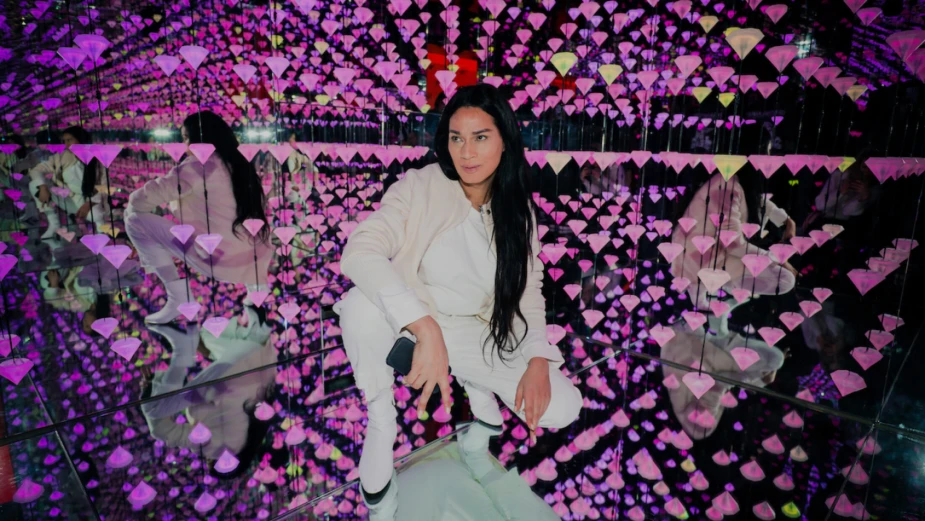 After turning the world upside down at The Upside Down Museum, why not see the original artworks by Banksy and other contemporary and postmodern gems?
Moco Museum is just 3 km (2 miles) from the Upside Down Museum and can be reached in 9 minutes by car.
Get a combo ticket for The Upside Down and Moco Museum Amsterdam and enjoy a discount of up to 8%.
The ticket lets you spend as much time as you like in Amsterdam's quaintest and nicest modern art museum.
You can see over 50 original Banksys next to works by other artworld trailblazers like Kusama, Roy Lichtenstein, Dali, and more!
Ticket Cost: €46
Save time & money! Discover Amsterdam with the Amsterdam City Card. Visit world-class museums and attractions, get unlimited access to Amsterdam's public transport, and enjoy a free canal cruise.
---
---
How to reach The Upside Down Museum
The Upside Down Amsterdam is just a few minutes from the Beatrixpark in Amsterdam South.
Address: Europaboulevard 5, 1079 PC Amsterdam, Netherlands. Get Directions.
You can reach the museum by subway, tram, train, bus, or car.
By Subway
You can take the green (metro: 50) and orange (metro: 51) lines and get off at the RAI subway station, an 8-minute walk from the museum.
You can take the blue line (metro: 52) and get off at the Europaplein subway station, within 3 minutes' distance.
By Tram
M4 tram stops at Amsterdam, Europaplein, Station Rai, and Amsterdam, Dintelstraat transit stops.
These transit stops are within 2 to 4 minutes of walking distance.
By Train
You can also go to the attraction by taking an Intercity or Sprinter train that stops at the Amsterdam RAI train station.
By Bus
If you board buses 62 or N84, you can get off at Amsterdam, Europaplein transit stop.
You can also stop at Amsterdam, D. Scarlattilaan, an 8-minute drive from the attraction.
Bus 321 stops at Amsterdam, Station RAI bus stop, 7 minutes walk away from the Museum.
By Car
You can also reach the attraction by renting a cab or using your car if you prefer private transportation.
If you're driving, you can turn on Google Maps on your smartphone and get started.
There are several public parking garages located nearby that visitors can use.
The Upside Down timings
The Upside Down Museum opens at 10 am and closes at 7 pm from Sunday to Thursday.
The museum opens at 10 am and closes by 8 pm on Fridays and Saturdays.
How long does the tour take
A complete tour of The Upside Down Museum in Amsterdam takes around one to two hours.
There's no need to rush. Take your time and enjoy your visit to the museum.
Best time to visit The Upside Down
The best time to visit The Upside Down Amsterdam is as soon as it opens at 10 am.
If you fail to make it early morning, visit after 3 pm to avoid crowds.
Fewer crowds will allow you to devote more time to exploring the highlights.
If you prefer a less crowded experience, consider visiting during weekdays and avoid weekends and public holidays.
---
---
Highlights of The Upside Down
Here are some major highlights of The Upside Down Museum.
Royal Room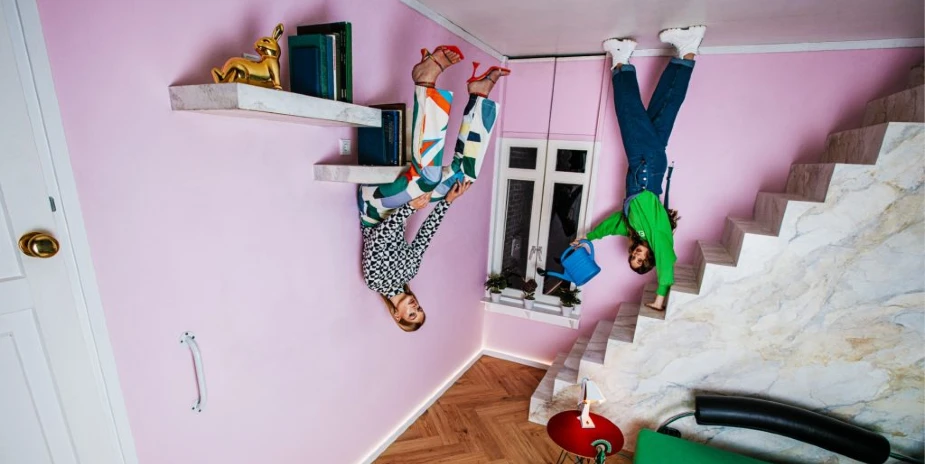 You can find some contemporary Dutch heroes in the Royal Room of the Upside Down Museum.
Attempt to "hang out" with them while you're there!
The Pool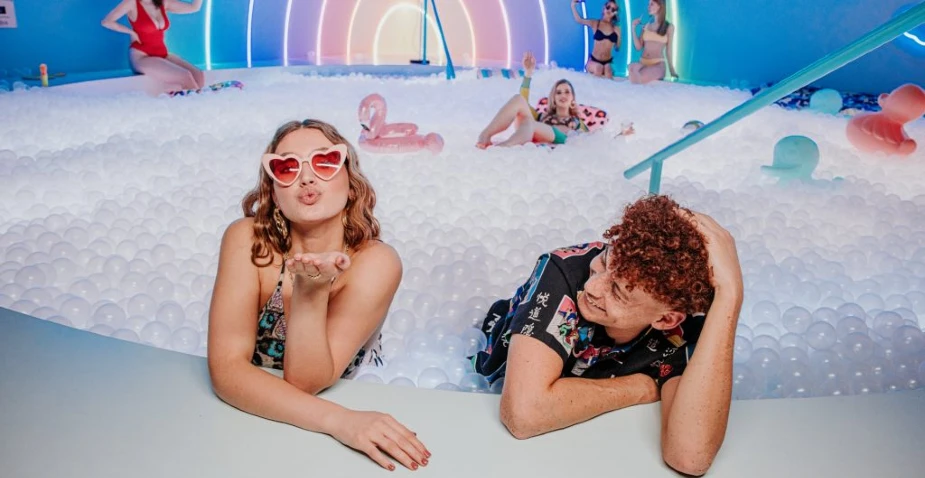 The pool has 3 kilometers of LED lights and 81 transparent balls, allowing you to illuminate the pool in whatever color you desire.
Shout your favorite color into the microphone; magic will take care of the rest.
Dutch Design Room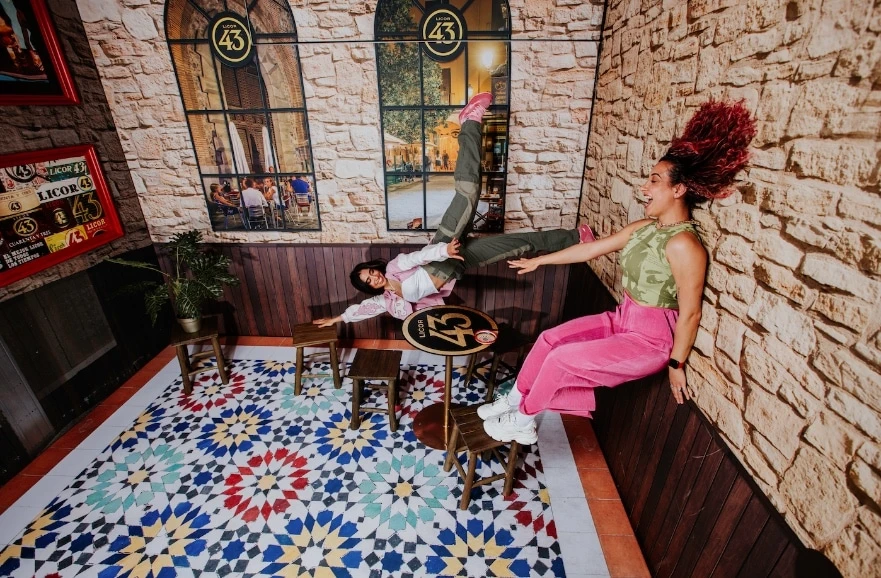 Visit the Dutch Design room to experience the minimalistic lifestyle of the Dutch.
Pink Private Jet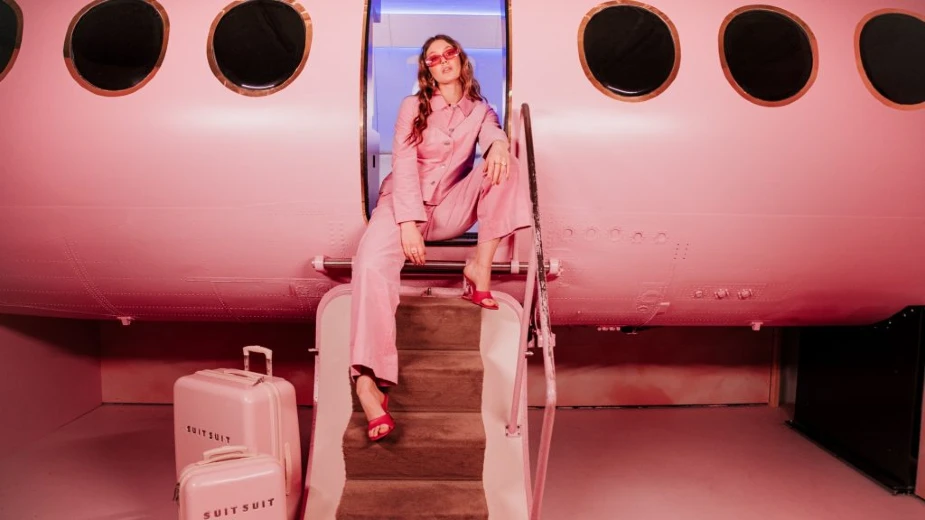 The Netherlands is also well-known for being a pioneering country in aviation.
Even if flying has grown in popularity, traveling in a private plane remains the most premium option.
Many celebrities and the super-rich have private jet.
For a limited time, you can live the lavish lifestyle of the rich and famous aboard the Pink Private Jet.
Mondriaan Room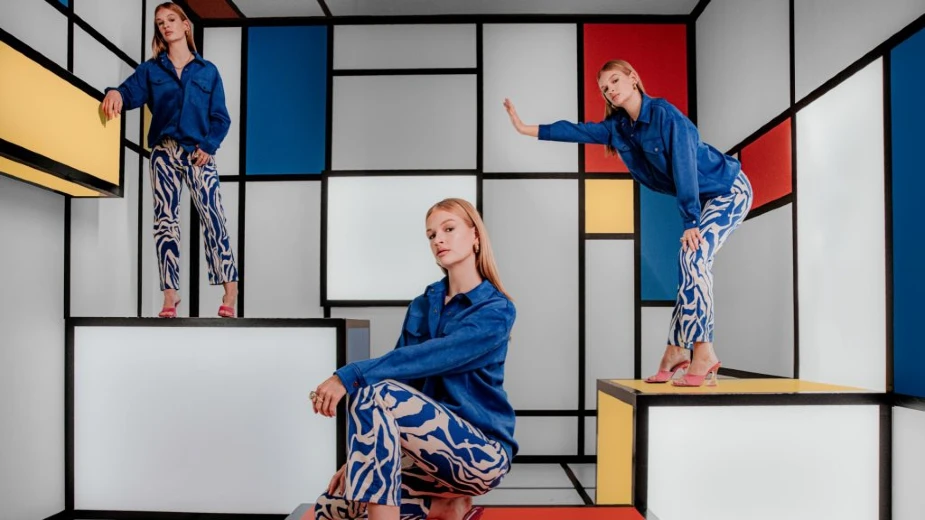 In The Mondriaan room, immerse yourself in a piece of modern art and color beyond the lines.
FAQs about the Upside Down
Here is a list of questions mostly asked by visitors before visiting the Upside Down museum.
How can I reschedule/cancel my tickets to The Upside Down?
Rescheduling or cancellation is not possible on this ticket. 
Can I give my Upside Down tickets to someone else?
The Upside Down tickets are personal and cannot be transferred to another person. 
Is a baby stroller allowed inside The Upside Down museum?
Yes, a baby stroller is allowed. 
Are pets allowed inside The Upside Down museum?
Unfortunately, pets are not allowed. 
Can I store my luggage inside The Upside Down Museum?
The Upside Down Museum offers free lockers to store visitors' stuff. 
Is the Upside Down wheelchair accessible?
The Upside Down Museum is accessible to all visitors, including those with disabilities. The palace has a wheelchair-accessible elevator and a wheelchair-accessible toilet, and wheelchairs are available on-site.
Is photography allowed inside The Upside Down?
You are allowed to take photos and movies. Photography for personal use is permitted in palace areas, but using flash, tripods, or selfie sticks is often prohibited.
Source
# Tiqets.com
# Thrillophilia.com
# Tripadvisor.in

The travel specialists at TheBetterVacation.com use only high-quality sources while researching & writing their articles. We make every attempt to keep our content current, reliable and trustworthy.
Popular attractions in Amsterdam