Amsterdam is the 17th century capital of the Netherlands.
Its historic buildings, stunning museums, beautiful canals, and historical landmarks such as Anne Frank House make it a unique city.
This Dutch city built on reclaimed land gets around 20 million tourists every year.
If you are in Amsterdam for a longer period, it is better to purchase the I Amsterdam City Card.
Discover the top tourist attractions in this beautiful city with our list of the things to do in Amsterdam.
Keukenhof Gardens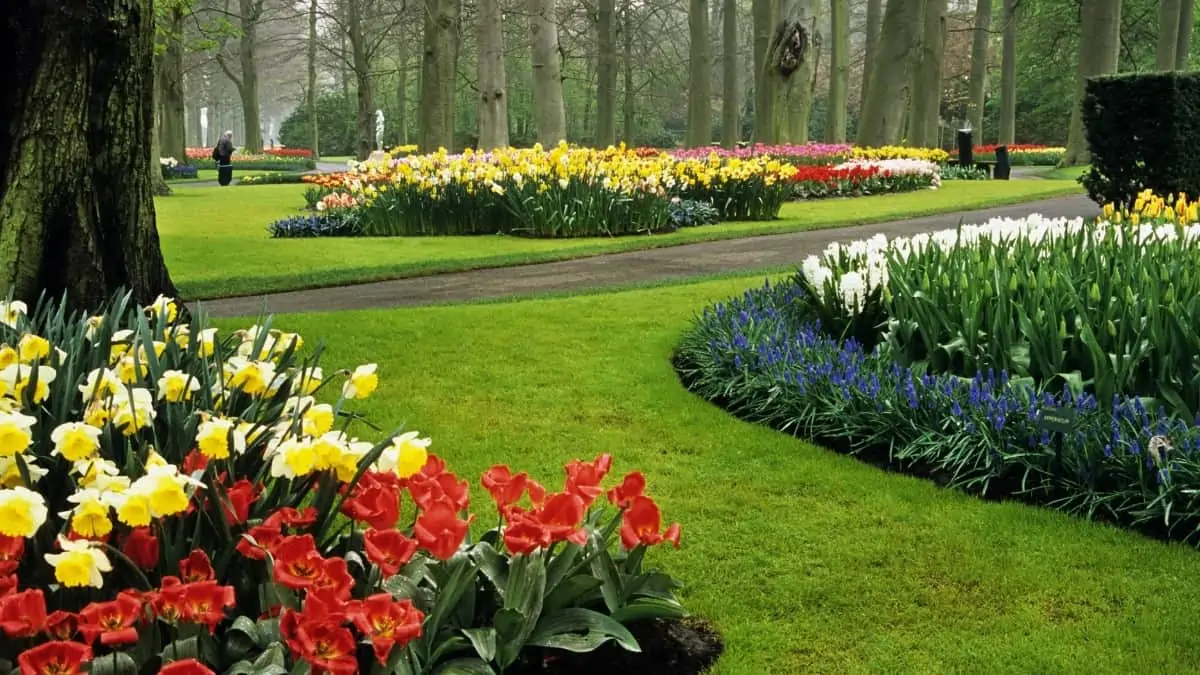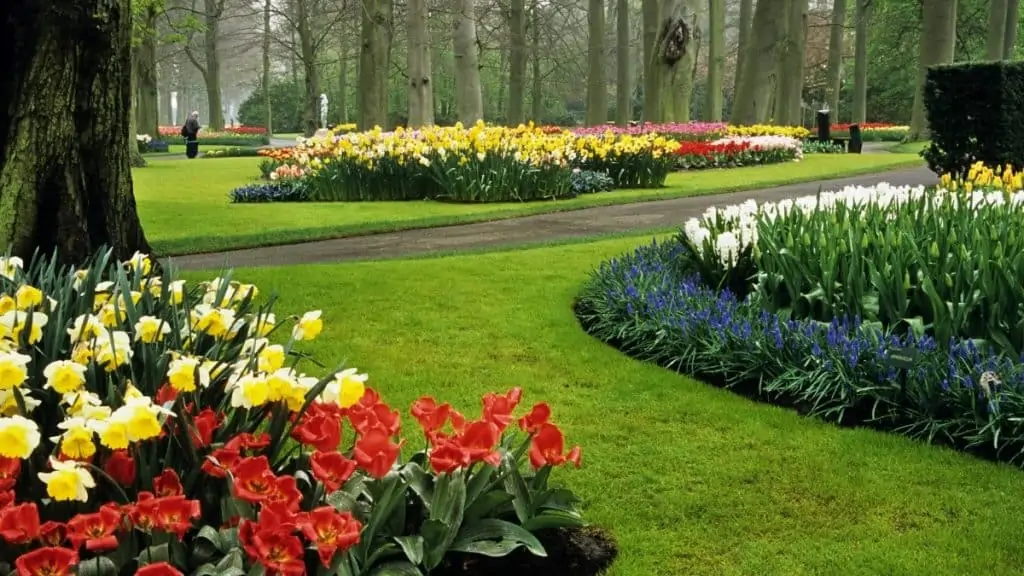 Keukenhof Gardens near Amsterdam attract more than 1.5 million tourists annually.
These Tulip fields in the Netherlands are open for visitors only for around 60 days every year.
At the seasonal Keukenhof gardens, visitors get to see more than 7 million flowers, including 800 different kinds of tulips.
# Is Keukenhof worth it?
# When to visit Keukenhof
# From Amsterdam to Keukenhof
# Keukenhof bike rentals
# Keukenhof Castle
Amsterdam Canal Cruise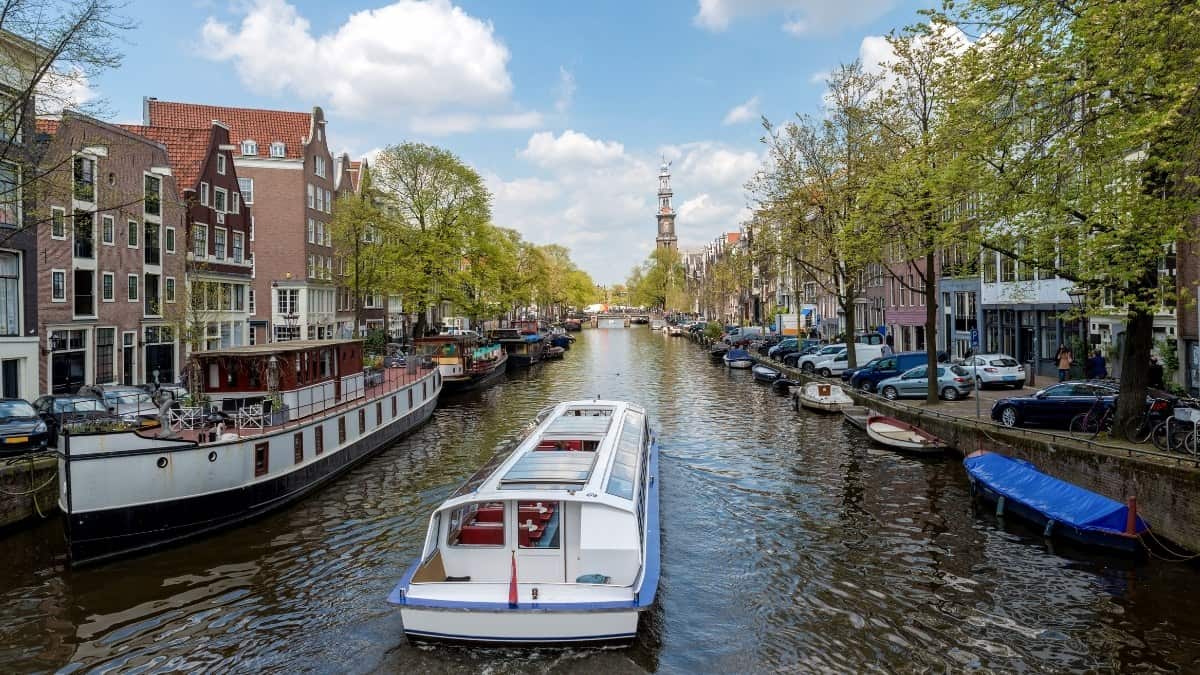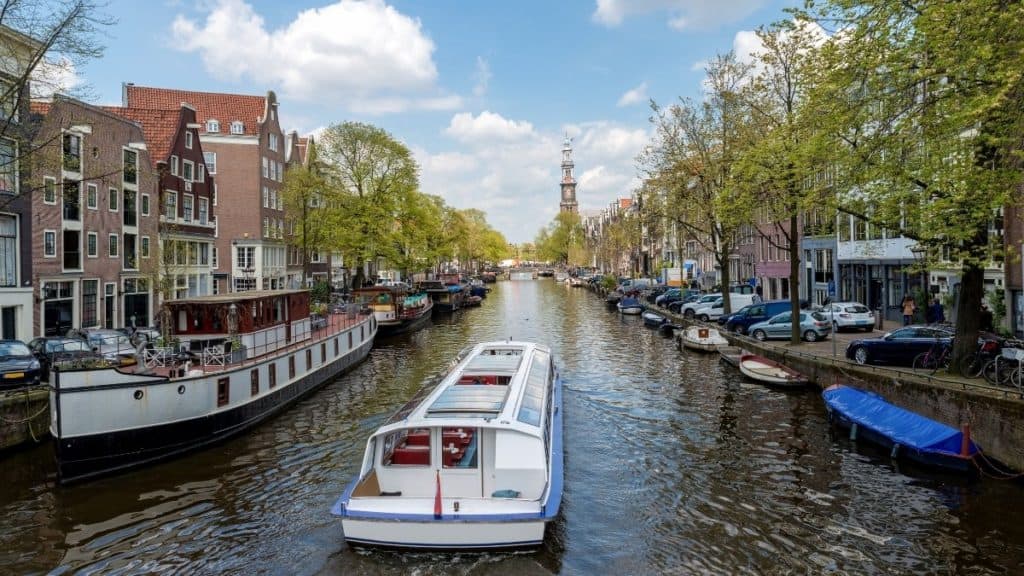 You haven't seen the beauty of Amsterdam if you did not experience it from the water.
Taking an Amsterdam canal cruise is one of the most popular things to do in the city – more than 6 million tourists book a canal cruise every year.
Floating down Amsterdam's canals is one of the most memorable ways to discover the city's sights and attractions.
During the tours, which usually last an hour or slightly more, the cruise boats go past famous merchant houses, century-old city towers, and hundreds of bridges and locks.
Cruises are popular during the day and at night when passengers can see Amsterdam all lit up.
There many types of canal cruises you can select from –
# Canal Cruises with Dinner
# Canal Cruises with Drinks
# Private Canal Cruises
# Canal Cruises at night
# Cruises on luxury boats
# Canal Cruises with Pizza
Rijksmuseum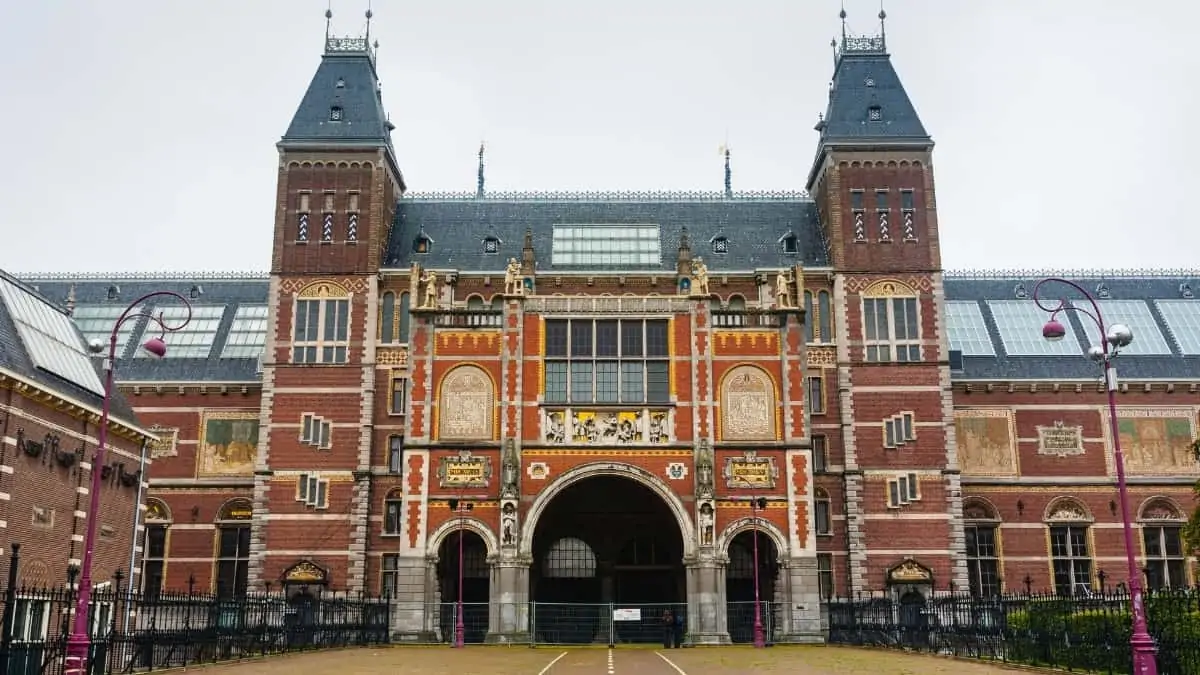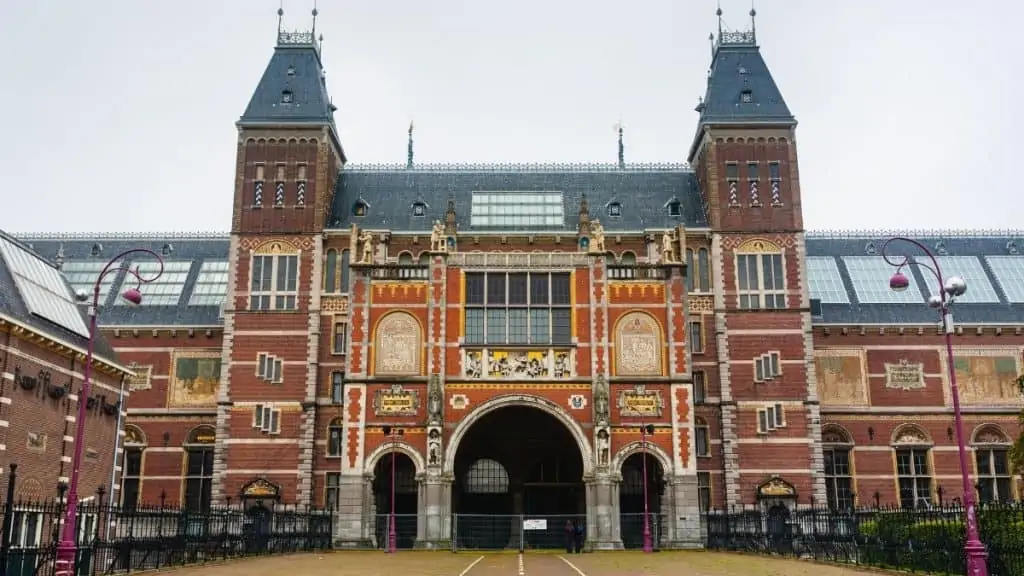 Rijksmuseum is 800 years of Dutch art and history in one place.
The art museum has around 8000 paintings, portraits, sculptures, weapons, clothes, dolls, etc., displayed in its 80 galleries.
With around 2.5 Million tourists visiting Rijksmuseum every year, it is the most visited museum in the Netherlands.
Van Gogh Museum
Van Gogh Museum is an art museum dedicated to the 19th-century painter Vincent Van Gogh and his contemporaries.
The museum's permanent collection includes over 200 paintings by Vincent van Gogh, 500 drawings, and more than 750 letters.
With more than 2.5 million tourists every year, it is the most visited museum in Amsterdam.
Heineken Experience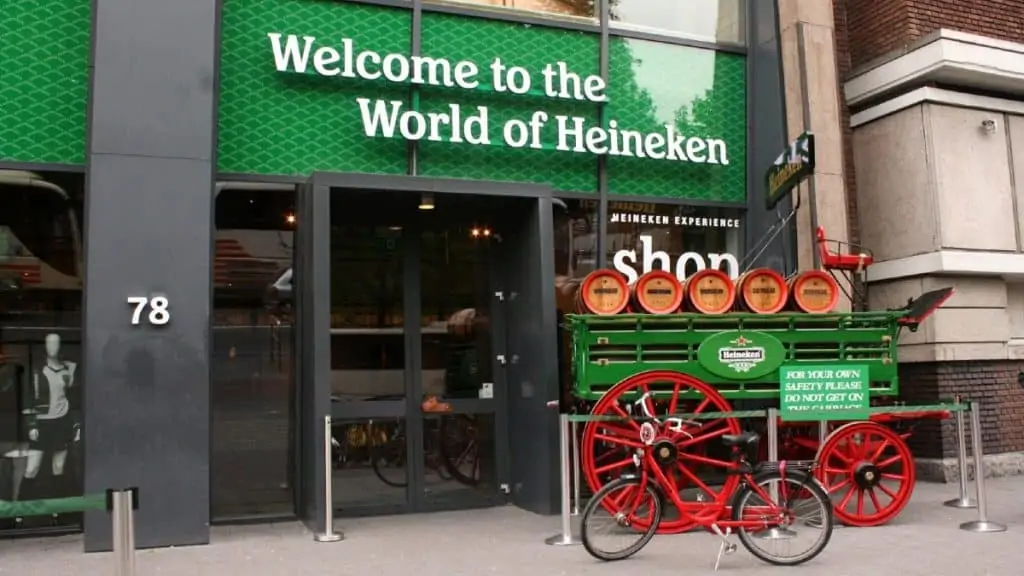 You don't need to love beer to love the Heineken Experience in Amsterdam.
Every year, almost 1.5 million tourists take the self-guided tour through the original Heineken brewery built in 1867.
During the 90 minutes tour, you learn about Heineken's story, brand, and how the world's best quality beer is brewed and bottled.
Amsterdam Zoo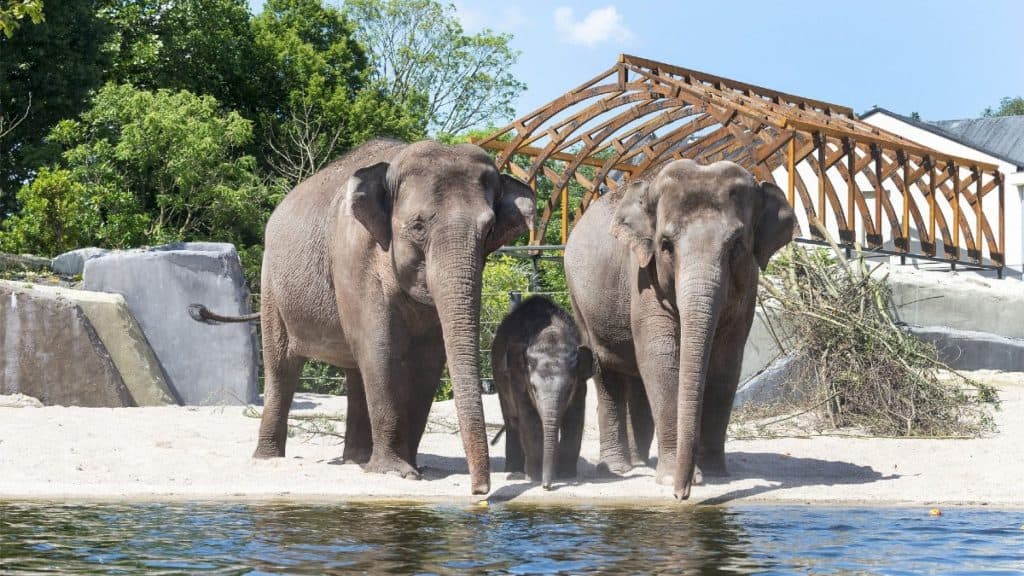 Amsterdam's ARTIS Royal Zoo was founded in 1838, making it one of the oldest zoos in the World.
Home to more than 700 animal species, the zoo attracts around 1.5 million tourists every year.
The Amsterdam Zoological Garden is an oasis in the middle of a bustling city, making it a preferred destination for both kids and adults.
Anne Frank House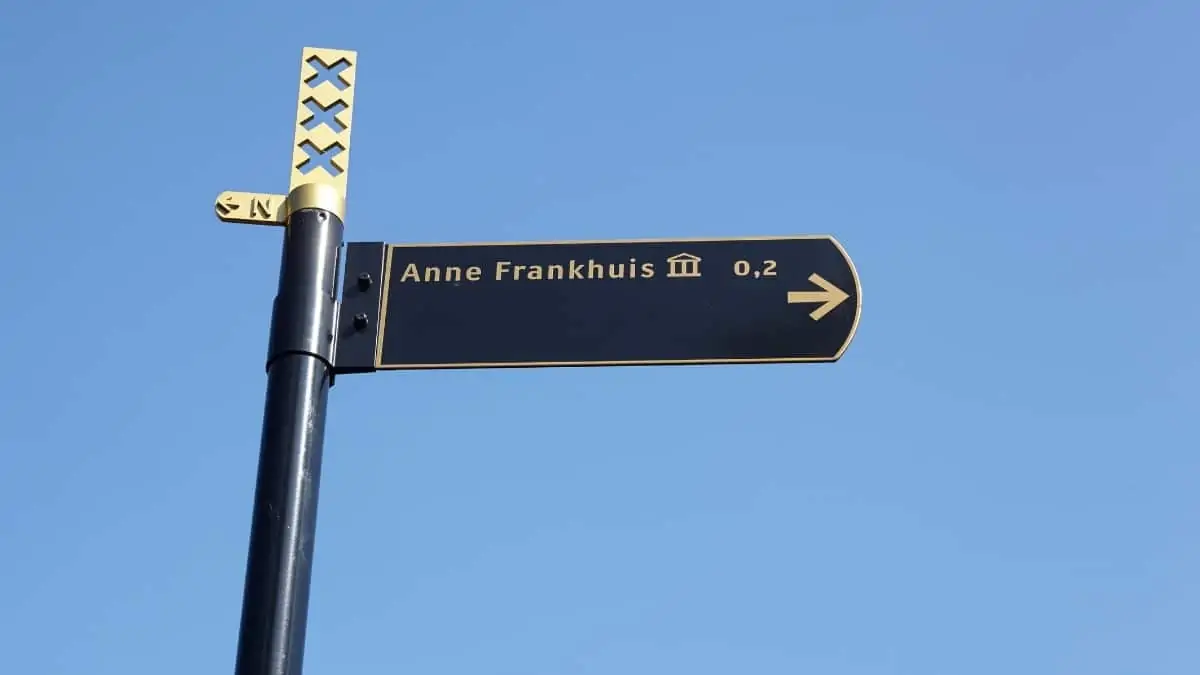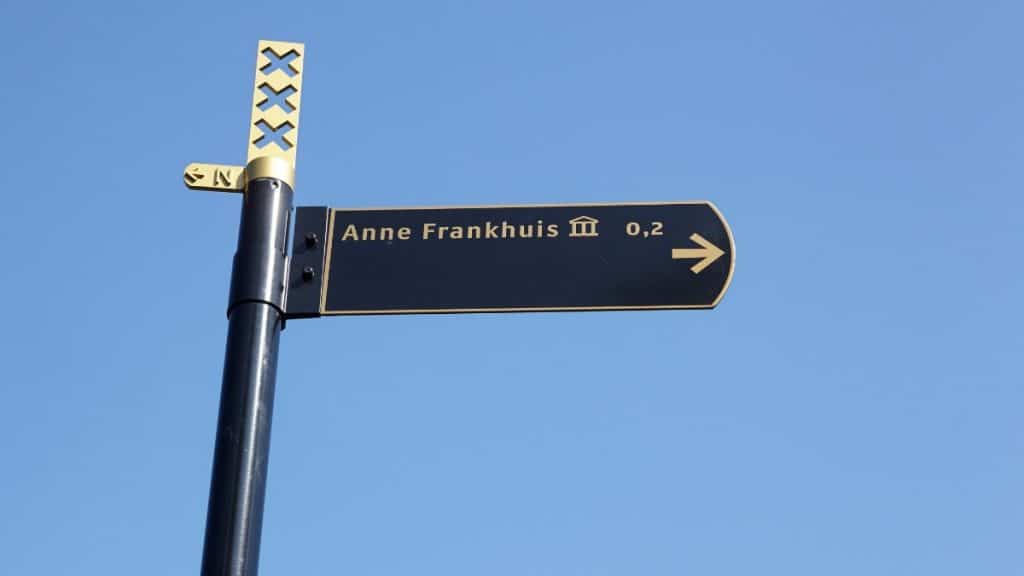 The Anne Frank House is a biographical museum dedicated to Jewish wartime diarist Anne Frank.
The Museum lets you experience the times described in the diary of the young girl, Anne Frank.
It also displays touching exhibits about the persecution and discrimination Jews went through.
Stedelijk Museum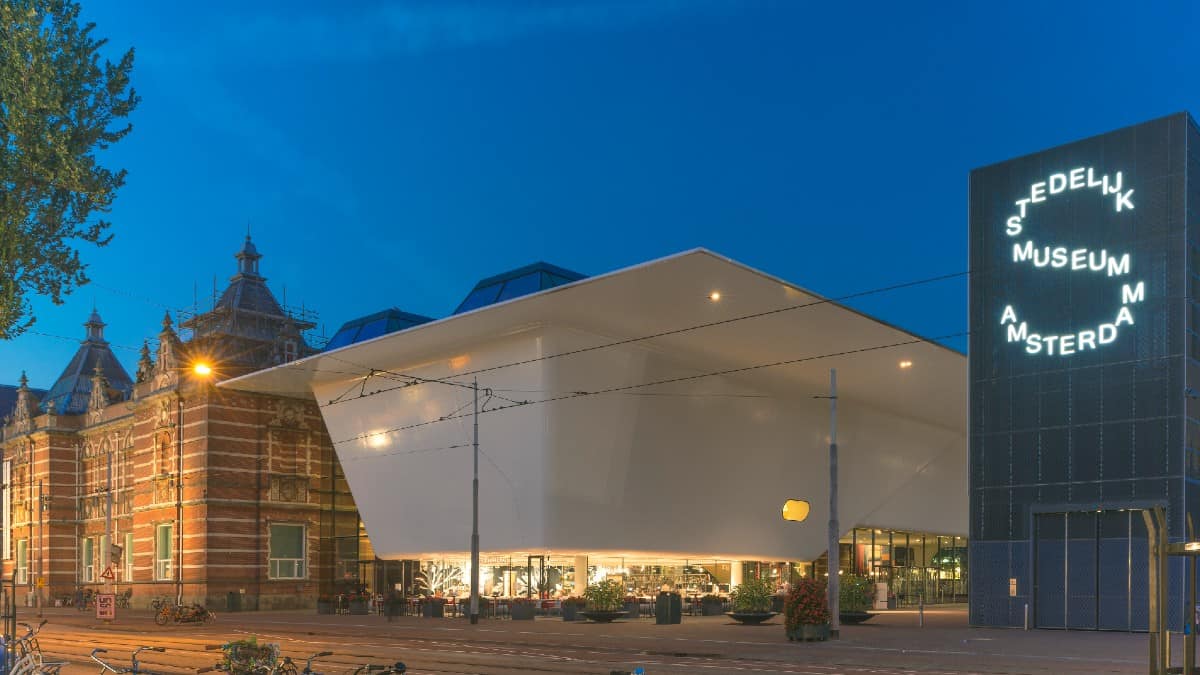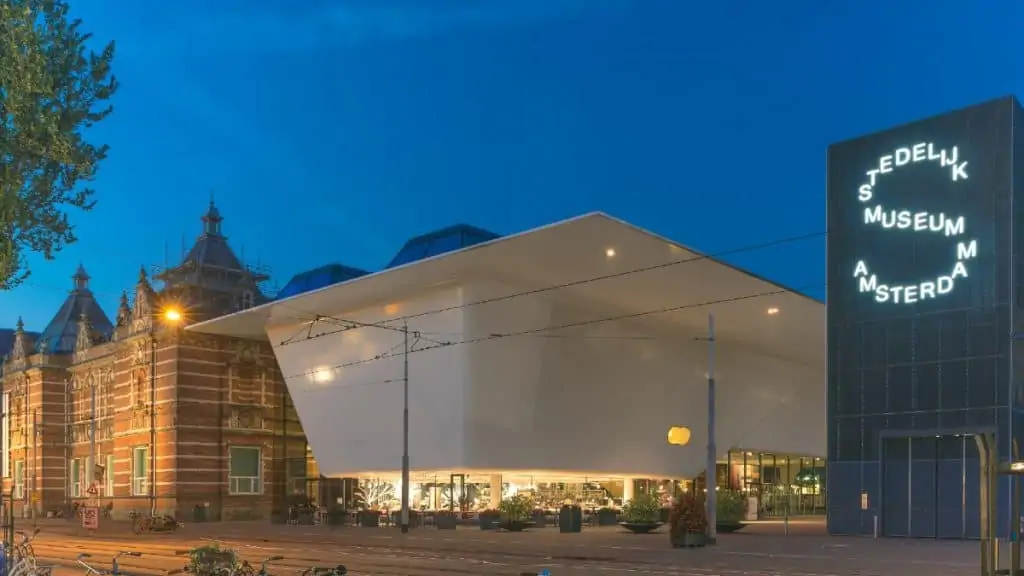 Amsterdam's Stedelijk Museum is the largest Dutch museum dedicated to modern and contemporary art.
The Museum's collection covers the last 150 years of art and includes masterpieces by world-renowned artists.
This extensive collection of exquisite art is also known as the Modern Art Museum, Amsterdam.
A'dam Lookout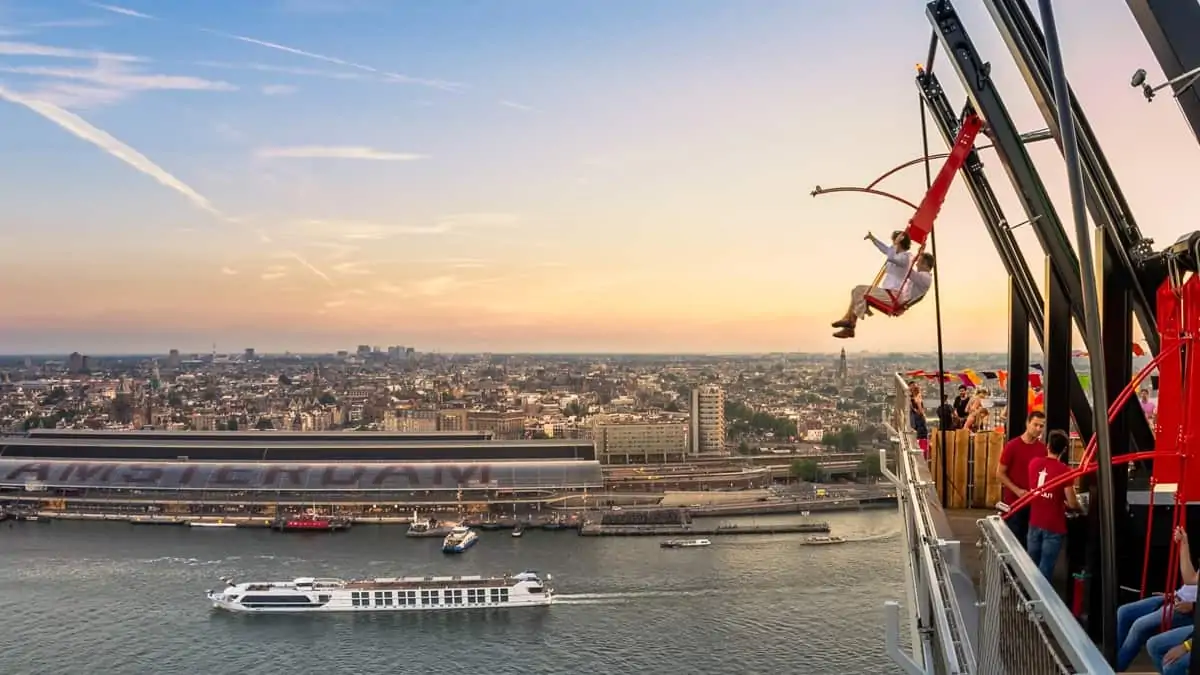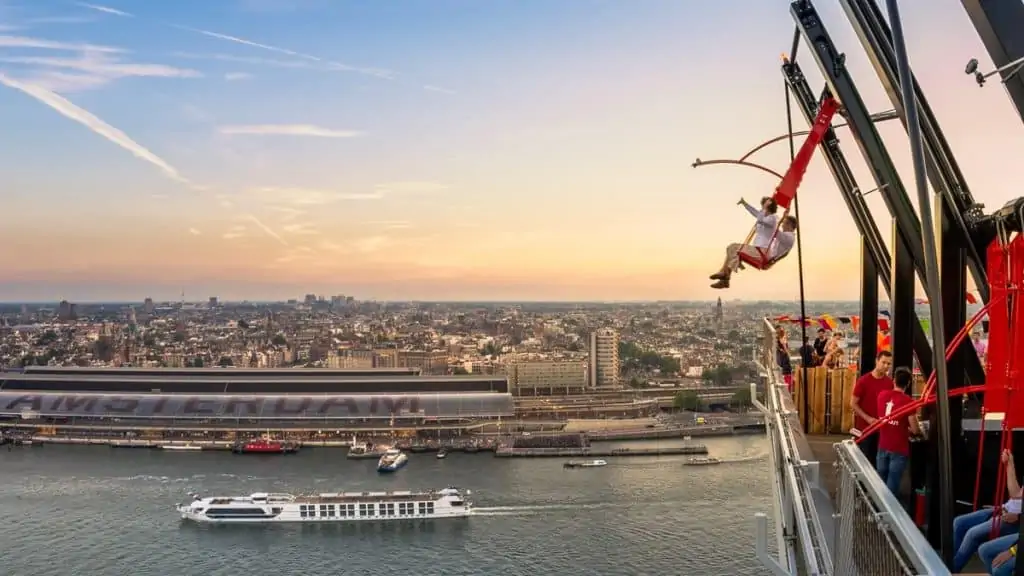 A'Dam Lookout is an observation deck that offers breathtaking panoramic views of Amsterdam.
You can spot many attractions of the city like The Historical Centre, The Pulsating Port, The Dutch Porter Landscape, etc. from A'dam Lookout.
You can also spot the famous UNESCO listed canals from this observation platform.
Besides the observational deck, there is an adrenalin-rushing swing (yes, you get to swing from above the building!) and a new exhibition showcasing the culture and history of Amsterdam.
Johan Cruyff Arena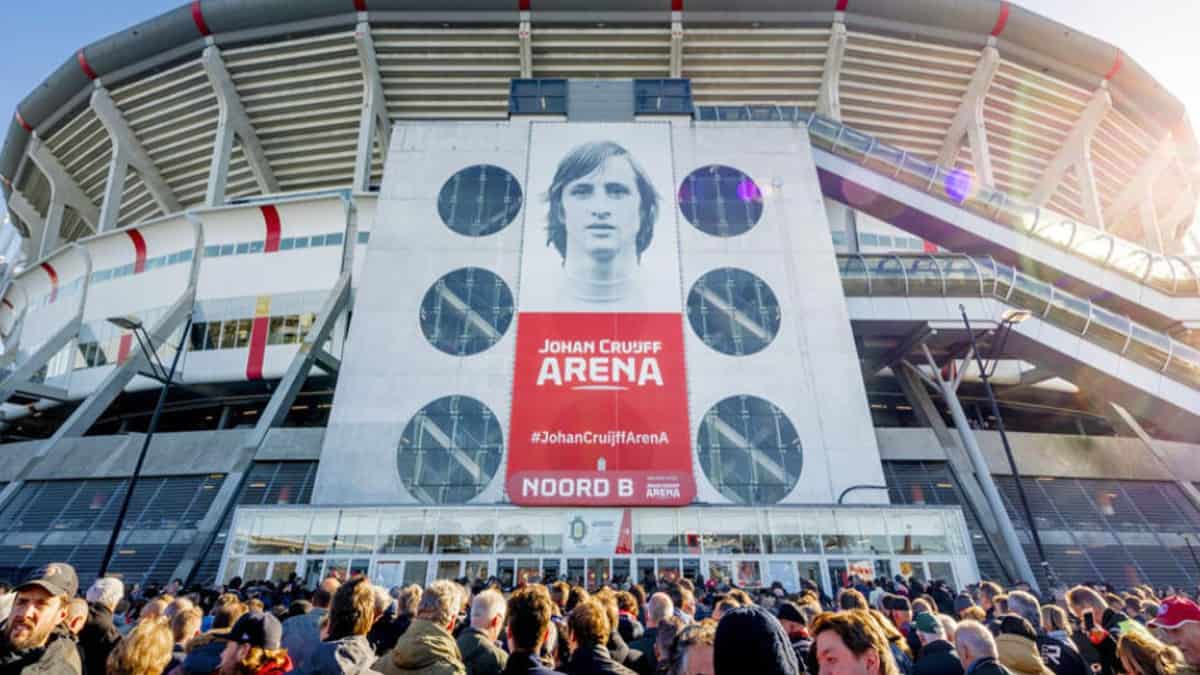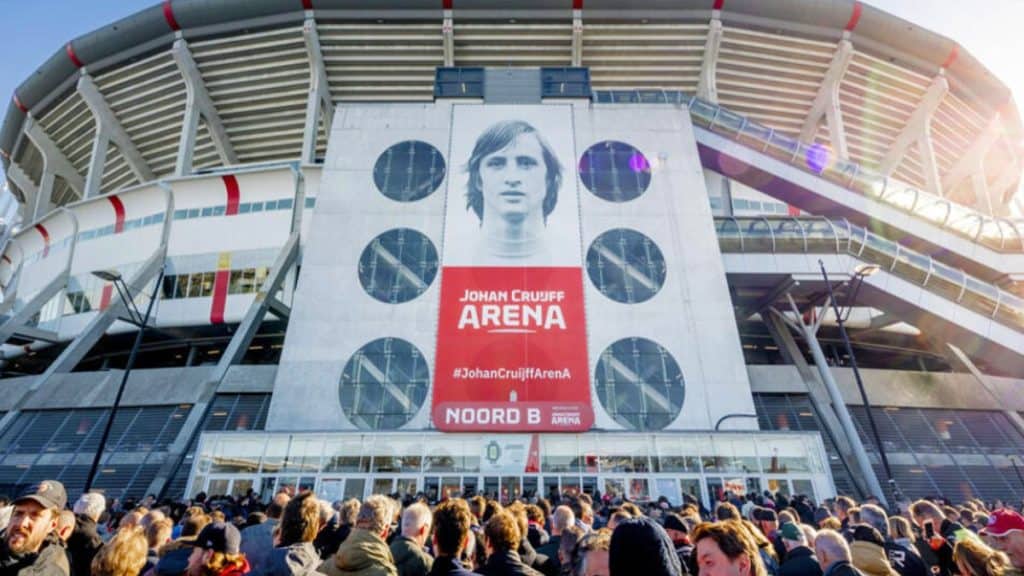 The Johan Cruyff Arena is home to Ajax, Amsterdam's favorite soccer club.
The stadium was inaugurated in 1996 as Amsterdam Arena, but in 2018, its name got changed to Johan Cruyff Arena to honor the city's most famous soccer player.
Locals and tourists love to tour Johan Cruyff Arena and learn about the home of Ajax club.
Madame Tussauds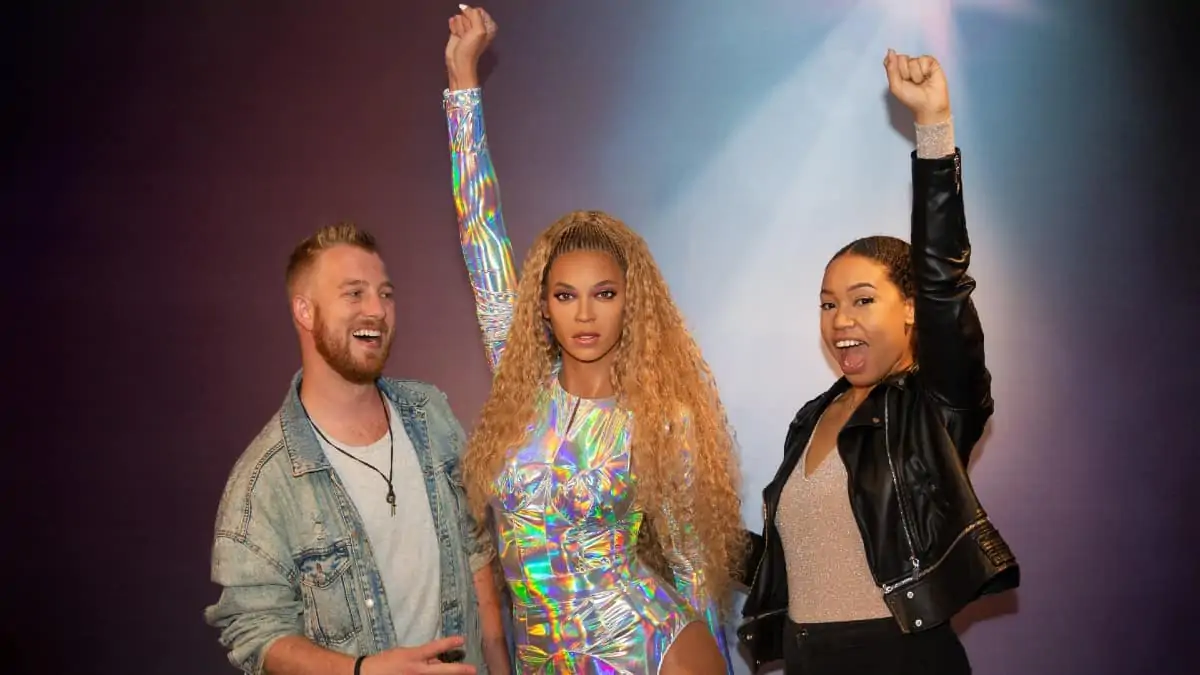 If you want to add some glamour to your holiday in the Dutch capital, look no further than Madame Tussauds Amsterdam.
At Amsterdam's wax museum, you get to see centuries-old waxwork techniques and rub shoulders with world leaders, royal families, politicians, movie stars, sportspersons, and more.
It is a fantastic opportunity to take lots of photos with celebrities, and kids and teenagers love the chance to snap selfies with stars.
Body Worlds – Dead Body Museum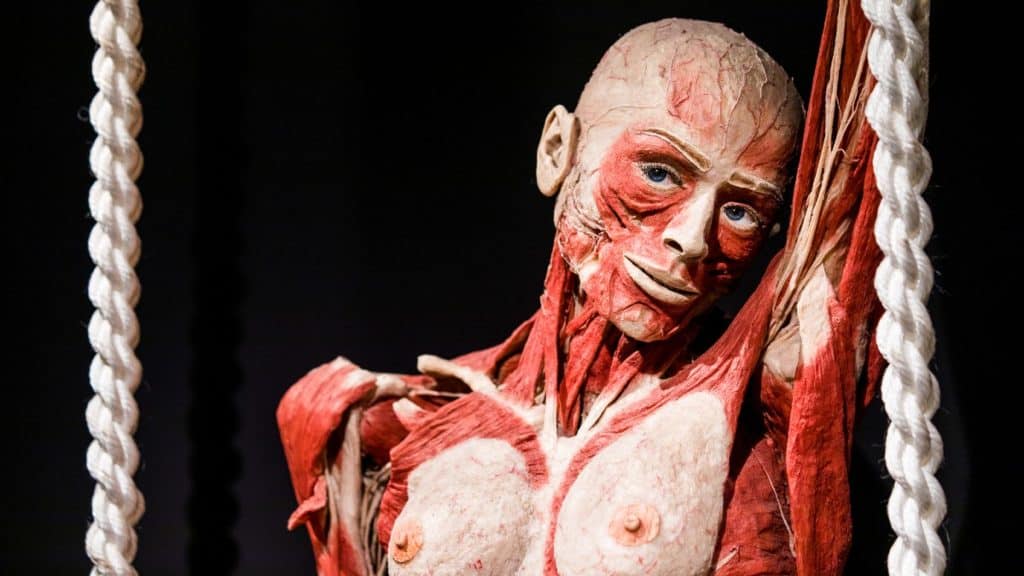 Body Worlds Amsterdam is a unique exhibition where visitors see real plastinated human bodies and learn about how our bodies work.
While learning about the human anatomy, you will also learn how happiness affects our body and vice versa.
Body Worlds – The Happiness Project has toured more than 100 cities in Europe, America, Africa, and Asia and attracted more than 40 million visitors.
Many also refer to it as Amsterdam's Dead Body Museum.
Rembrandt House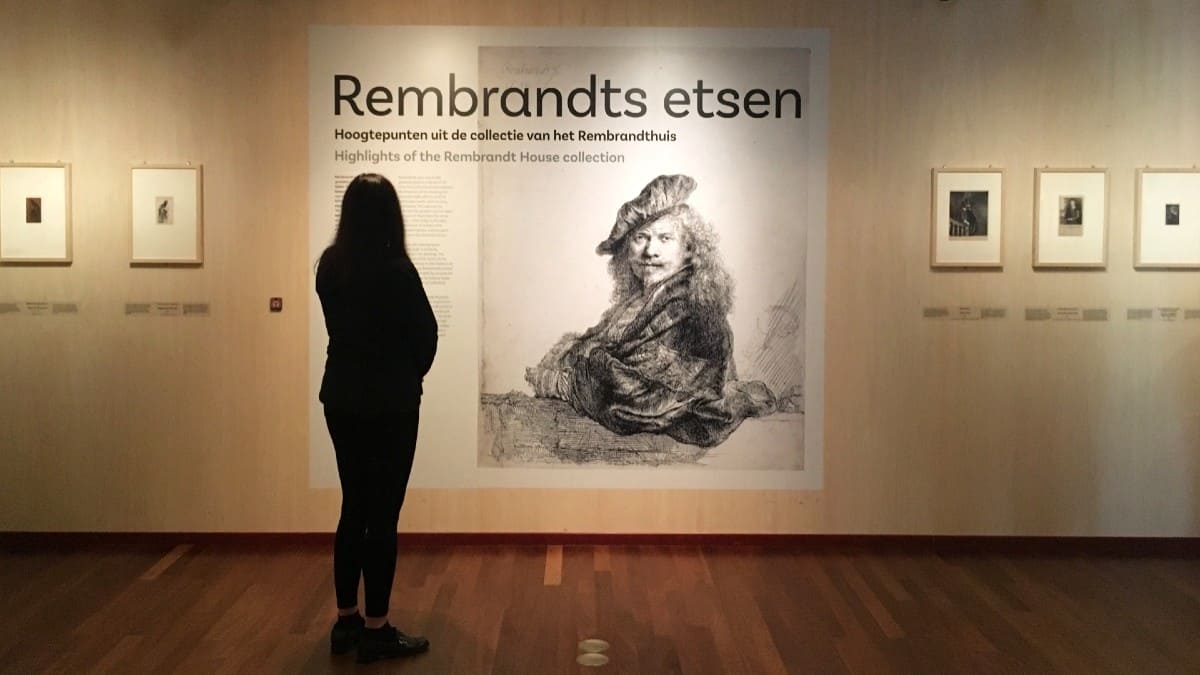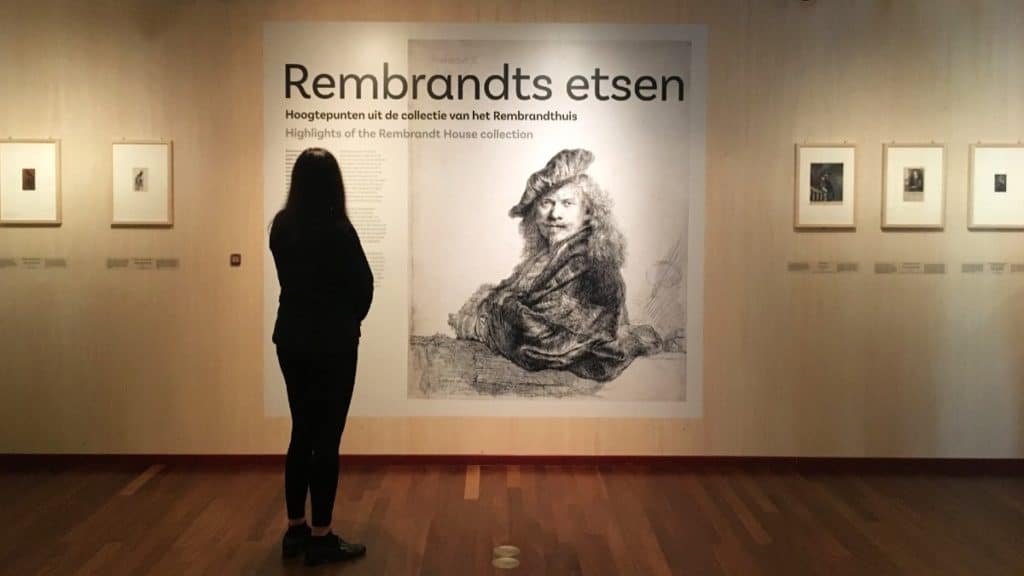 Rembrandt is considered one of the greatest visual artists in the history of art, making Rembrandt House Museum a popular destination among tourists.
The house where the Dutch Golden Age painter lived between 1639 and 1658 was converted into a museum in 1911.
Locally known as Museum het Rembrandthuis, the Rembrandt Museum displays furniture and objects from his time, along with prints, sculptures, and a few paintings.
Visitors love the reconstruction of Rembrandt's everyday life and seeing his living quarters and workshop.
Ice Bar Amsterdam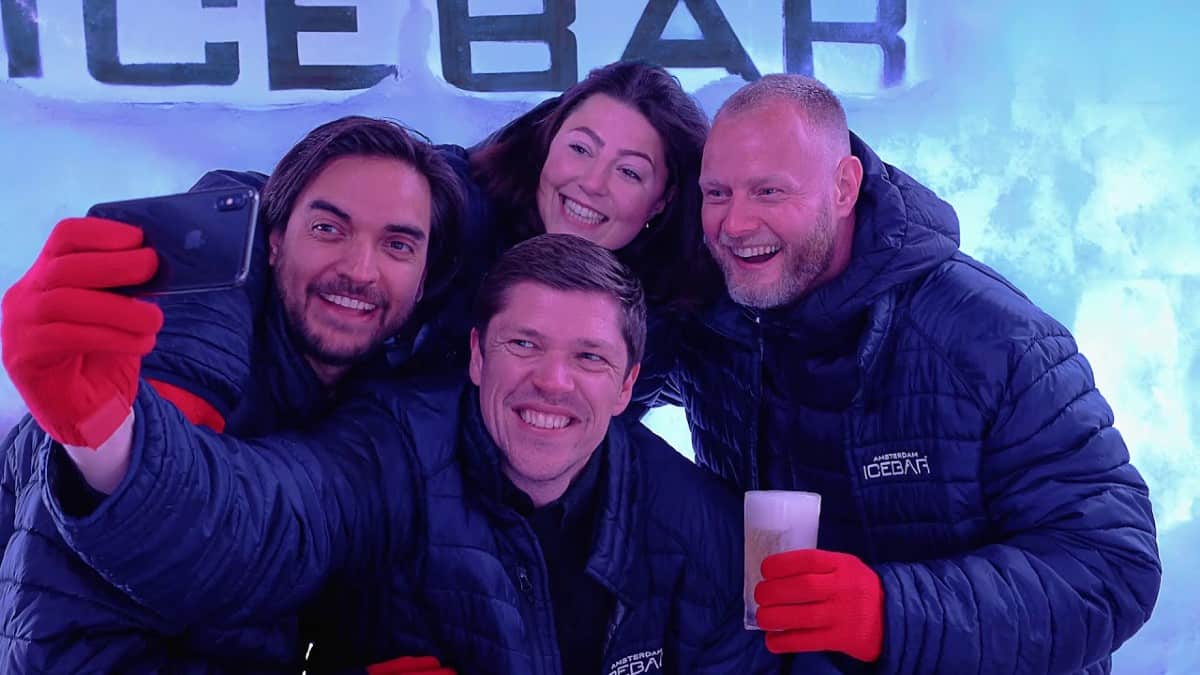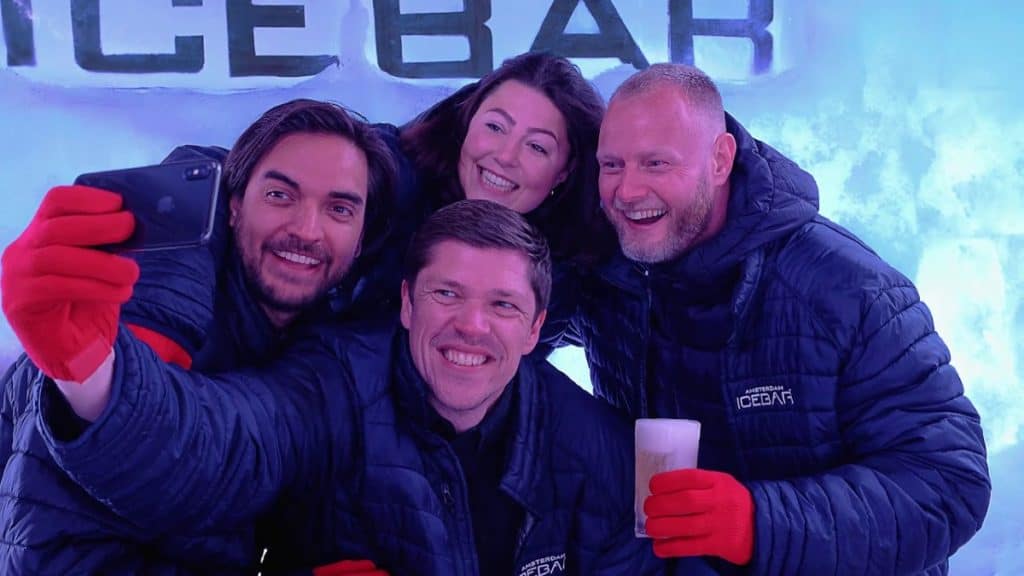 XtraCold Ice Bar in Amsterdam is a once-in-a-lifetime experience in the heart of the city.
The attraction is maintained at -10°C (14°F), and visitors experience what it is like to be stranded on the North Pole and enjoy three complimentary drinks out of a glass made from ice.
All visitors get a thermal coat and gloves to withstand the arctic temperatures.
Food tours in Amsterdam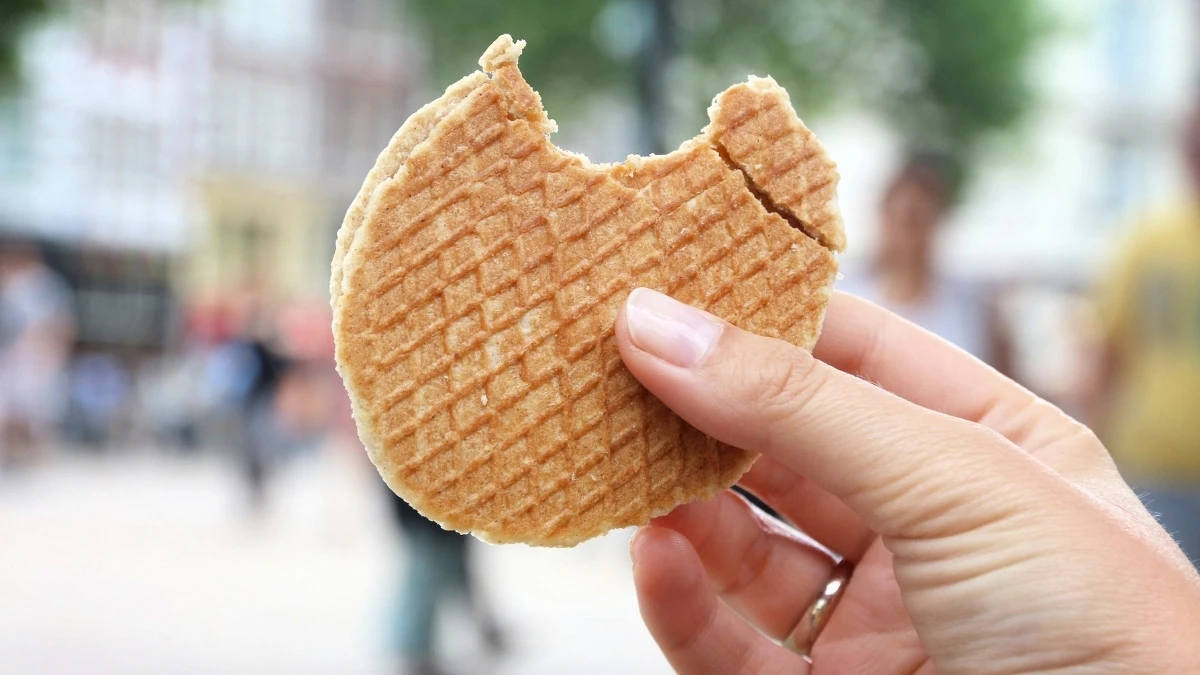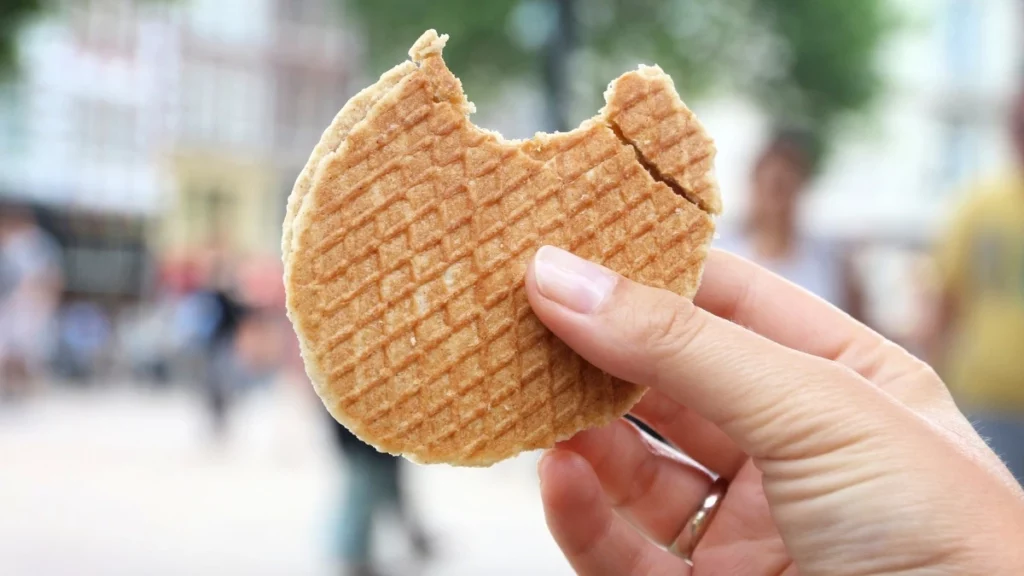 Amsterdam food tours go beyond the essential culinary experience to immerse you in the city's culture.
During these highly-rated tours, you enjoy delicious food and drinks from Amsterdam's best restaurants and streets with a fun and informative guide leading the way.
Food is a language in its own right, and you don't have to be a foodie to understand it.
Amsterdam is known as the city of canals. It is sometimes referred to as the "Venice of North" due to the Vast number of Canals.
Free things to do in Amsterdam
There are many things to do in Amsterdam which don't cost anything –
Take a walk through the beautiful Vondelpark. It is part of the Amsterdam-Zuid borough and situated west of the Leidseplein and the Museumplein.
Take a stroll through the Jordaan neighborhood and visit the Noordermarkt, which takes place on Mondays (9 am to 1 pm) and Saturdays (9 am to 4 pm).
Visit the Amsterdam Public Library, which has a beautiful interior and often hosts free events and exhibitions.
Check out the street performers in Dam Square. The Square also has the National Monument, unveiled on 4 May 1956 to remember those who died during World War II.
Take a walk along the canals and see the boats.
Check out the Begijnhof, a quiet courtyard with beautiful old houses. Many consider Begijnhof one of the hidden treasures of Amsterdam.
Tourists can see the city from above by climbing the stairs to the top of the Westerkerk church. Visiting the Westerkerk is free; however, tickets for the tours to climb the Westerkerk Tower cost €7.
Check out the markets, such as the Albert Cuypmarkt and the Waterlooplein flea market.
Couple things to do in Amsterdam
Amsterdam is a very couple-friendly city, with many activities one can do together.
Here are a few suggestions for things to do as a couple in Amsterdam:
Take a romantic boat tour through the city's picturesque canals.
Visit the Anne Frank House, which tells the story of the young girl who wrote a diary while hiding during the Holocaust.
Have a picnic in Vondelpark, Amsterdam's largest and most beautiful park.
Visit one of the city's many art galleries, such as the Van Gogh Museum, Rijksmuseum, or the Stedelijk Museum.
Enjoy a candlelit dinner at a cozy restaurant even as you enjoy the locals going about their lives.
Go on a brewery tour and taste some local craft beer.
Rent a bike and cycle through the city, exploring the charming neighborhoods.
Visit the Amsterdam Light Festival, which takes place every winter and features light installations and artworks throughout the city.
Take a cooking class together and learn how to make traditional Dutch dishes.
Go ice skating at one of the city's outdoor rinks in the winter.
Valentine's Day in Amsterdam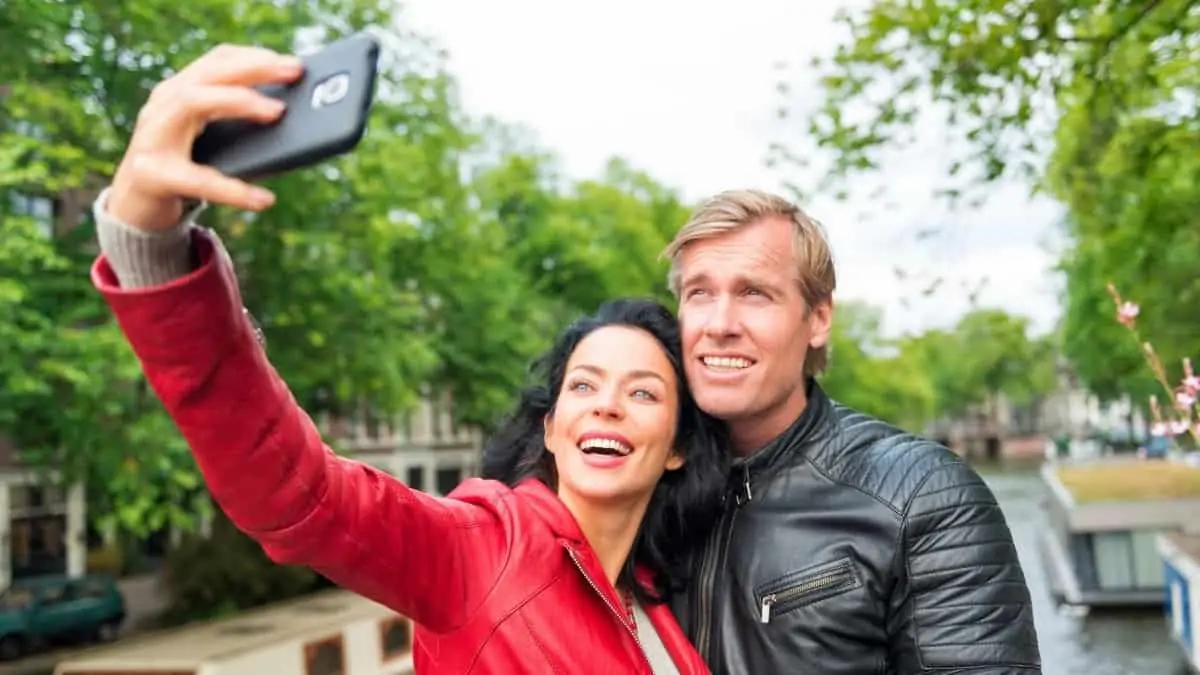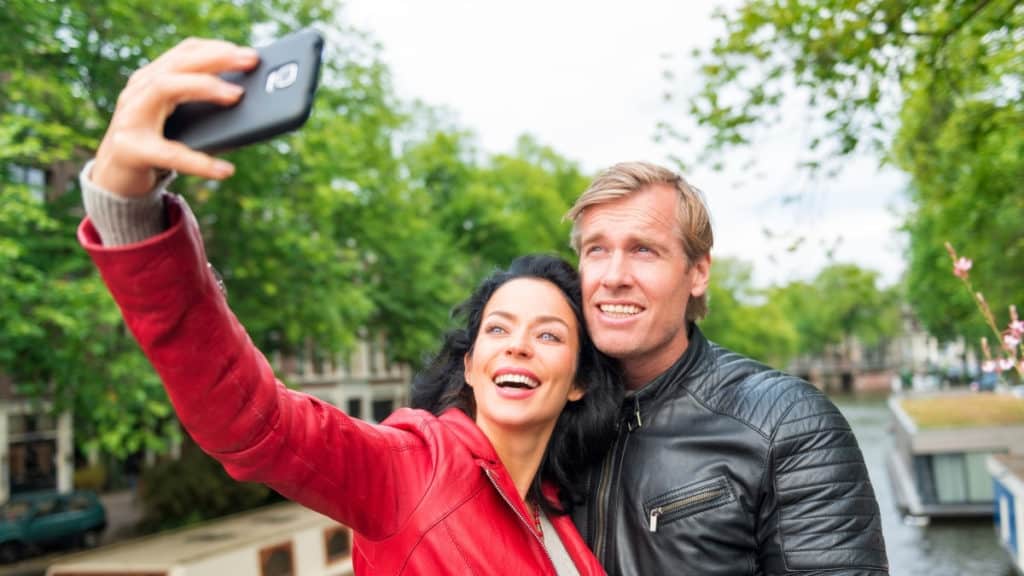 The Dutch capital has stunning canal cruises, fascinating art museums, historic buildings, enviable bike culture, a lax attitude toward marijuana, etc. This is why young couples love to celebrate Valentine's Day in Amsterdam.
Things to do in other cities