The House of Bols in Amsterdam is a one-stop destination to quench your thirst for some refreshing and energizing cocktails.
Here, guests learn about cocktails and the Dutch distilled spirit Genever.
The House of Bols showcases the history and manufacturing process of Lucas Bols, the oldest distilled spirits brand in the world.
It allows you to try out different kinds of cocktails and practice your bartending techniques.
Anyone interested in the world of spirits and cocktails will find it an enjoyable and educational experience.
This article shares everything you should know before booking tickets for House of Bols.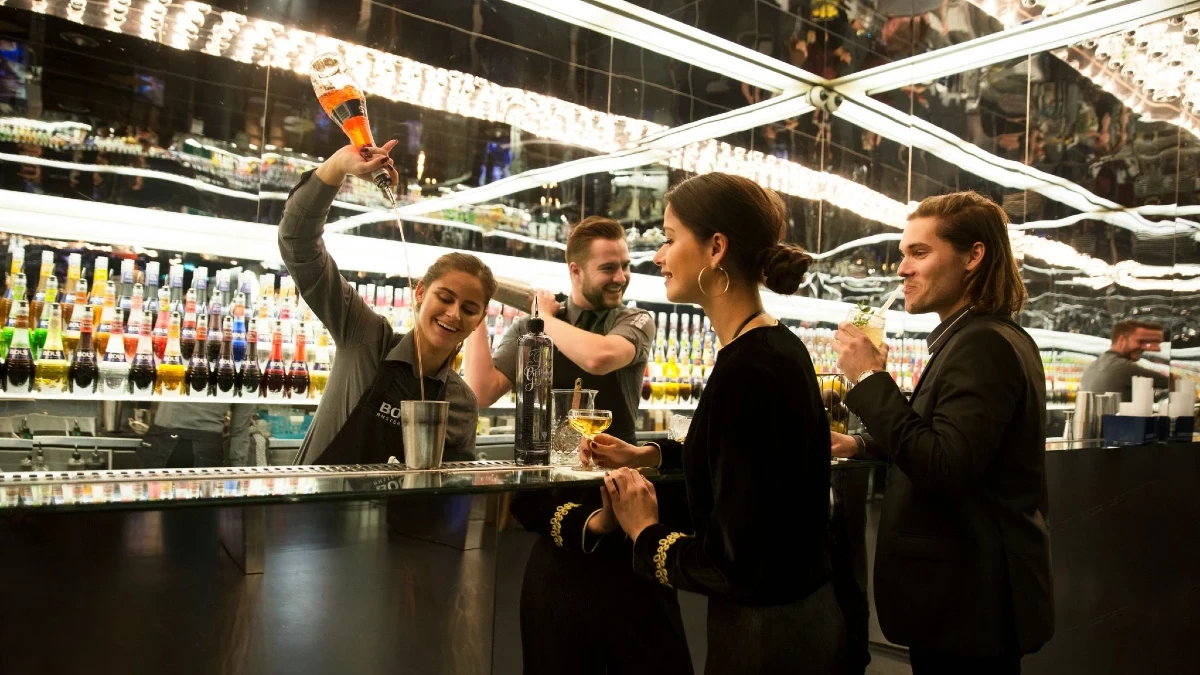 What to expect at House of Bols
Through House of Bols, the Cocktail & Genever Experience in Amsterdam, immerse yourself in the fascinating past and delectable tastes of Genever, the national spirit of the Netherlands.
You will be welcomed by the warm and welcoming ambiance of the tasting room as soon as you step inside the House of Bols.
You can get a feel of the tradition and history behind this well-known beverage by viewing displays of vintage bottles, old advertisements, and traditional distillation tools.
Bols, genever, and other premium spirits are available to sample, smell, and mix up your concoctions.
The House of Bols offers an interactive tour that takes you through flavors, aromas, and images, with stops at the Hall of Taste, the World of Cocktails, and the Bols Genever Room.
---
---
Where to buy House of Bols tickets
You can buy House of Bols tickets online.
It is preferable to buy tickets online because you can get them at low prices and save some extra bucks.
Above all, you can skip the long lines at the ticket booth and save time.
The House of Bols in Amsterdam is very famous, and therefore, tickets get sold out quickly.
You can prevent last-minute disappointments by making your ticket purchases in advance.
Additionally, you have more freedom and the option to select your preferred time when purchasing tickets online.
How does online ticket work
On the booking page, choose your preferred date, time slot, and number of tickets, and hit the book now button.
You will receive the tickets in your registered email as soon as your seats are reserved.
Enter the House of Bols by presenting the ticket from your smartphone at the door.
Cost of House of Bols tickets
The House of Bols ticket costs €18 for all visitors above the age of 18 years.
The tour does not allow guests under 18, as alcohol is included in the tour.
Tickets for House of Bols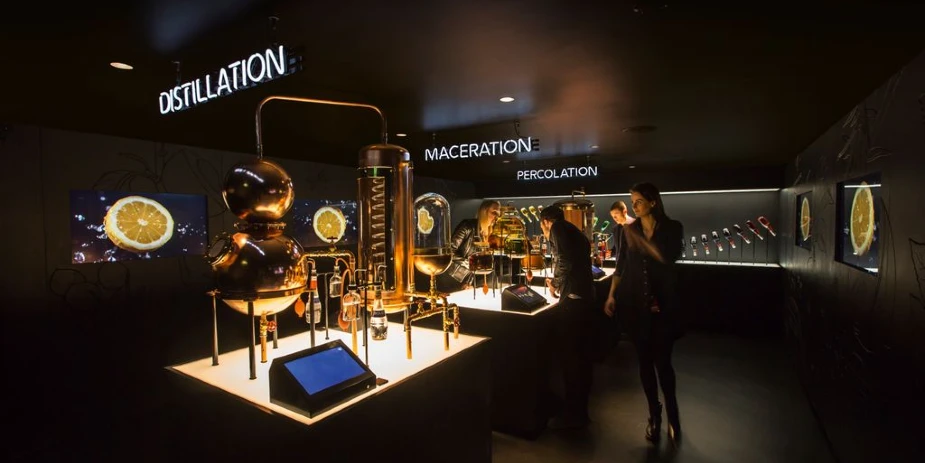 The House of Bols in Amsterdam is where you can learn about the history of Lucas Bols, the world's oldest distilled spirit brand, and try out different cocktails and liqueurs.
During your visit, you'll go on a fun and interactive tour where you can explore the flavors, aromas, and production process of the 38 different Bols liqueurs.
You'll also get to visit the World of Cocktails and the mysterious Bols Genever Room, where you can learn more about this rediscovered cocktail spirit from Holland.
At the end of the tour, you can enjoy a Bols Genever cocktail prepared by the bartenders at the Mirror Bar or even try making your drink.
With this ticket, you get 1 FREE DRINK at the Mirror Bar.
Ticket Price (18+ years): €18
House of Bols: Cocktail & Genever + Heineken Experience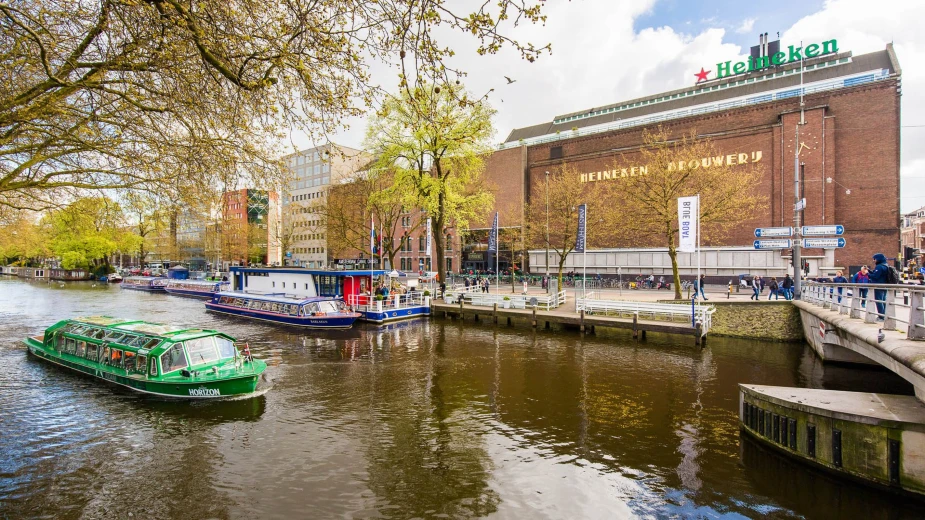 The House of Bols and Heineken Experience are two famous breweries in Amsterdam, almost 2 km (approx 1 mile) away from each other, and can be reached in 6 minutes by car.
So you can definitely consider visiting both breweries one after the other and make the most of your day.
If you're a hophead, book this combo ticket now, and get a 5% discount instantly.
The Heineken Experience lets you learn about the history of Heineken and how it has won the hearts of millions of people worldwide.
This combo ticket offers 2 soft drinks or beers at the Heineken Experience and 1 drink at House of Bols.
Ticket Cost: €35 per person
Save time & money! Discover Amsterdam with the Amsterdam City Card. Visit world-class museums and attractions, get unlimited access to Amsterdam's public transport, and enjoy a free canal cruise.
---
---
How to reach the House of Bols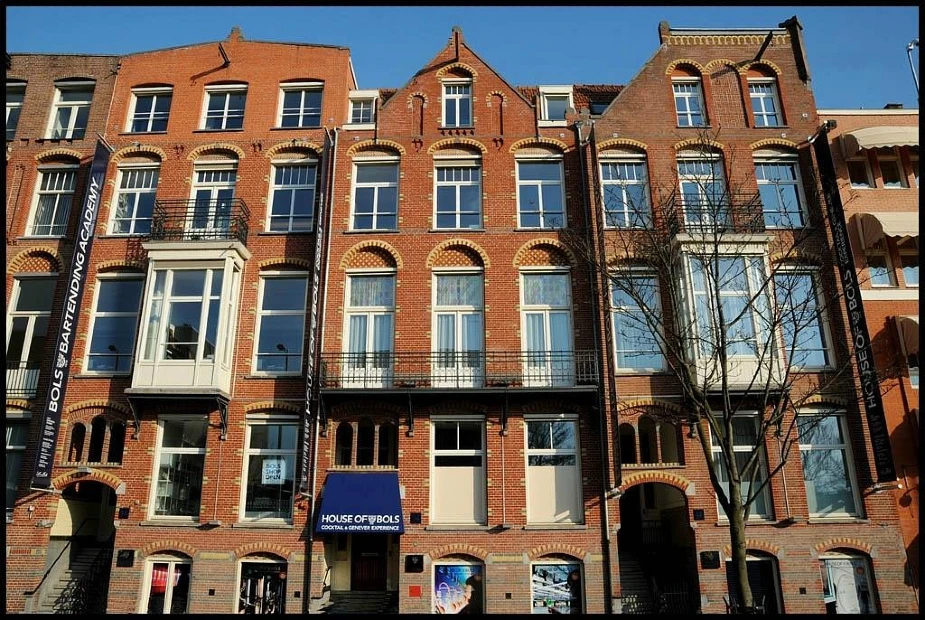 The House of Bols is located in Amsterdam's Museum Quarter, across from the Van Gogh Museum and next to the Rijksmuseum.
Address: Paulus Potterstraat 12, 1071 CZ Amsterdam, Netherlands. Get Directions
You can get to the House of Bols by public transport or car!
By Tram
Take Tram 3, and get off at Amsterdam, Van Baerlestraat.
From there, it is a 2-minute walk to Amsterdam's House of Bols.
You can also take the 2, 5, or 12 and get off Amsterdam, Museumplein, which is just 1 minute walk away.
By Bus
Take the N88 bus and get off at Amsterdam, Museumplein, which is hardly at 1 minute walking distance.
By Car
If you're traveling by car, turn on Google Maps for directions.
Multiple parking lots are available near the museum, and you can click here to find the one that suits your needs best.
House of Bols timings
The House of Bols, Amsterdam, is open every day!
From Sunday to Thursday, the brewery is open from 1 pm to 6.30 pm, and on Fridays & Saturdays, it is open from 1 pm to 9 pm.
The Bar closes one hour after the last admission.
How long does House of Bols take
The House of Bol tour and tasting experience last for about an hour.
However, you can take as long as you want and relish drinks at the Mirror Bar, taste over 50 alcohols, and delve into the experience.
You can even create your cocktail and add a spin to your favorite cocktails, which may extend your stay at the brewery.
Best time to visit the House of Bols
The best time to visit the House of Bols is as soon as it opens at 1 pm.
If you prefer a more relaxed atmosphere, consider visiting earlier or later when fewer visitors are needed.
The site is packed with guests in the evening when they usually stop here for drinks after touring museums and before going to dinner.
You can choose the time that fits your itinerary.
Popular attractions in Amsterdam