Amsterdam's Stedelijk Museum is the largest Dutch museum dedicated to modern and contemporary art.
The Museum's collection covers the last 150 years of art and includes masterpieces by world-renowned artists.
This extensive collection of exquisite art is also known as the Modern Art Museum, Amsterdam.
In this article, we explain everything you need to know before buying Stedelijk Museum tickets.
What to expect at Stedelijk Museum
The Stedelijk Museum has one of the finest modern art collections in the world.
Some of the biggest names in art and design from the 19th century to the present day make up the
The art museum has around 500 masterpieces in its permanent collection, which includes works by Picasso, Matisse, Claes Oldenburg, Marlene Dumas, and De Stijl.
The artworks are divided into three groups—works from 1880 to 1950, the 1950s to 1980, and the 80s to today.
The best part about visiting Stedelijk Museum is viewing art in context with social and political movements.
Stedelijk Museum tickets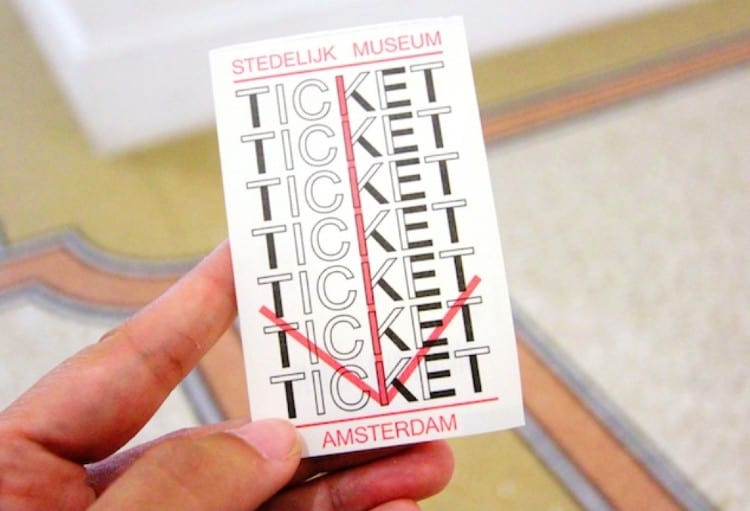 These are 'skip the line' tickets.
Once you make the purchase, they get emailed to you.
On the day of your visit, you skip the lines at the ticket counter, show this ticket on your smartphone, and walk into the museum.
No need to take printouts.
This ticket gives you access to both the permanent exhibits and the temporary exhibitions.
You will get a free audio guide with this ticket.
Ticket price
Adult ticket (19+ years): €20
Child ticket (upto 18 years): Free entry
*Even though kids enter for free, you still need to book free tickets for them.
If you are in Amsterdam for more than three days and hope to see a lot of tourist attractions, we recommend the Amsterdam City Pass.
Stedelijk Museum combo tickets
Since tourists can go through Stedelijk Museum in approximately 2 to 3 hours, many prefer to combine one more activity.
That's why the Stedelijk Museum combo tours are popular.
Stedelijk Museum audio guide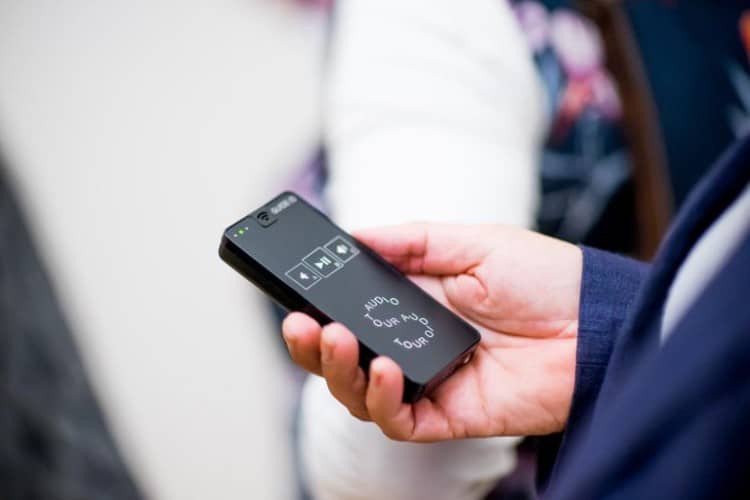 While visiting the Stedelijk Museum in Amsterdam, all ticket holders qualify for the free audio guide.
The audio guide device gets handed over to the visitors at the entrance.
The audio tour for the permanent exhibits is available in six different languages – English, Dutch, French, Spanish, Italian and German.
For the temporary exhibitions, the audio tour is available only in English and Dutch.
How to reach Stedelijk Museum
Stedelijk Museum is at Museumplein 10, 1071 DJ, Amsterdam. Get Directions
Public transport is the best way to reach the Stedelijk Museum.
From Amsterdam Central Station, you can take Tram 2 or Tram 12 and get down at the Van Baerlestraat stop.
Tram 11 going in the direction of Surinameplein is also a good option.
However, you will have to get down at Leidseplein and transfer to Tram 2, 5, or 12.
From Amsterdam Amstel Train Station, take Tram 12 in the direction of Amsterdam Centraal and get down at the stop closest to Museumplein.
From Amsterdam Zuid WTC, get on to Tram 5 going in the direction of Westergasfabriek and get down at Museumplein.
From Train Station Sloterdijk, it is best to take Tram 19 going in the direction of Diemen Sniep.
You will have to get down at Leidseplein and transfer to Tram 2 (direction NieuwSloten) or Tram 5 (direction Amstelveen Stadshart).
From Train Station Muiderpoort, hop on to Tram 3 traveling in the direction of Zoutkeetsgracht, and get down at Museumplein.
Parking at Stedelijk Museum
Q-Park is the parking garage closest to the Museum.
It is just underneath Museumplein, and its entrance is across from the Concertgebouw.
Stedelijk Museum hours
Stedelijk Museum in Amsterdam opens at 10 am, every day of the year.
From Saturday to Thursday, the museum closes at 6 pm, and on Friday, to cater to the increase in the number of visitors, it closes at 10 pm.
The last entry is always one hour before closure.
Stedelijk Museum remains open all through the year, including the National holidays.
Best time to visit the Stedelijk Museum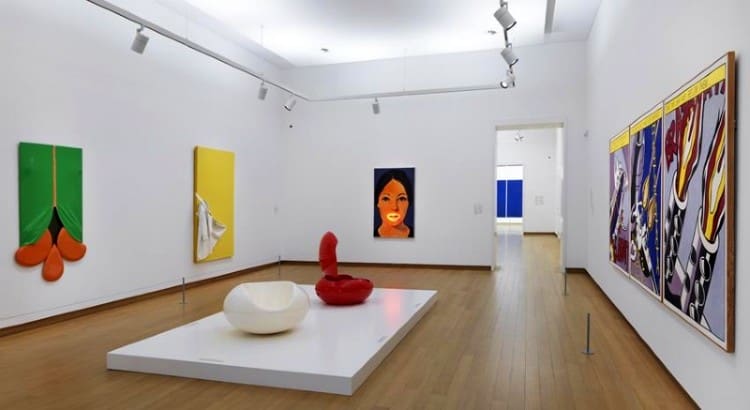 Unlike other tourist attractions, it is a little tough to predict the crowd for this Museum.
However, the generic rule is that weekends and school holidays get pretty busy.
That is why it is best to visit after the weekend is over – that is, on Monday.
The next best time to visit the Stedelijk Museum is Friday evening, around 6 pm.
Since the Museum is open till 10 pm on Fridays, you get four hours to explore modern art.
*During peak times (weekends and holidays), the maximum number of ticket counters are open. But even then, the waiting period can go up to one hour. To avoid this waiting, we suggest you buy Stedelijk Museum tickets online.
How long does Stedelijk Museum take?
If you are not an art fan, your visit will take around one and a half hours.
After you are done exploring the exhibits, you can spend time in the library or shop.
So in about two hours, you can be done with the Stedelijk Museum.
If you are an art buff, the Stedelijk Museum will take you at least three hours.
Stedelijk Museum collection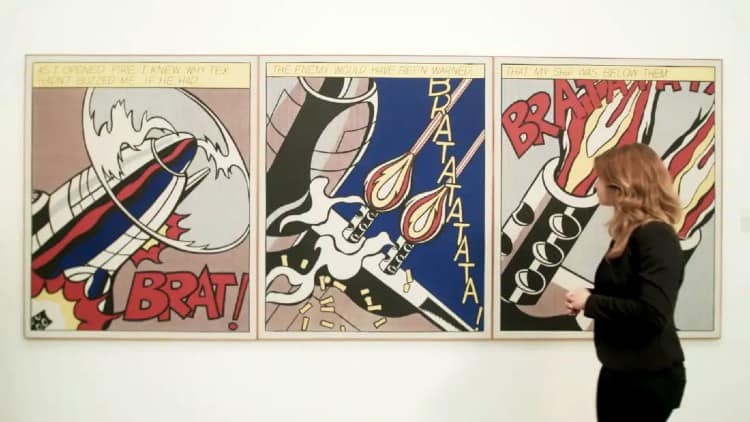 Stedelijk Museum is one of the largest Museums in the Netherlands.
On display are a total of around 2,500 art objects dating from 1870 to the present day.
The Stedelijk Museum highlights include modern painting movements such as Impressionists, Fauvism, Cubism, Expressionism etc.
The one-of-a-kind permanent collection at this Museum features art by Andy Warhol, Jackson Pollock, Henri Matisse, Willem de Kooning, Karel Appel, Wassily Kandinsky, Kazimir Malevich, Paul Cézanne, Vincent van Gogh etc.
Tripadvisor reviews
Amsterdam's Stedelijk Museum is a highly-rated tourist attraction.
Check out two Stedelijk Museum reviews we have picked from Tripadvisor, which give you an idea of what to expect at the Museum.
Interesting Modern Art Museum
This museum had interesting modern art. Some of it was really "out there" and required some imagination to enjoy it. Some might consider it a little pretentious, but art is definitely in the eyes of the beholder. I thoroughly enjoyed it.
If modern art is not your style, there is also some traditional, contemporary art from artist like Chagall, Picasso, Matisse, Warhol, Pollack and Kandinsky. So overall this museum offered you a nice mixture of different art. – kgv2828, San Francisco
Fantastic experience, even for those unfamiliar with modern art
What a brilliant place. The gallery is laid out in such a way that you can systematically work through it following a guide, or dip in and out at will.
The two "main" exhibits that make up the first part are a fantastically curated look at art through the years, right up to the present day. It's wonderfully curated to give you a good overview and helps put pieces that I wouldn't otherwise "get" into context. As an art newbie, this was invaluable and set me up to tackle the rest of the exhibits with something of an idea of what to look for. –Hostelfly, Nottingham
Stedelijk Museum shop
The Stedelijk Museum shop opens every day at 10 am and closes at 6 pm.
On Fridays, in line with the Museum, the shop also remains open till 10 pm.
One doesn't need a Museum's ticket to visit the shop
The shop offers incredible artwork, international designs, jewellery, books based on art, photographs and postcards etc. for purchase.
Restaurant Stedelijk at the Museum
Restaurant Stedelijk Museum is located on the ground floor of the Museum and is open on all days.
From Monday to Friday Restaurant Stedelijk opens at 9.30 am, and on weekends it starts operation at 10 am.
The restaurant serves delicious breakfast, lunch and dinner, not to forget the lovely coffee and wine.
Sources

# Stedelijk.nl
# Wikipedia.org
# Amsterdam.info
# Iamsterdam.com

The travel specialists at TheBetterVacation.com use only high-quality sources while researching & writing their articles. We make every attempt to keep our content current, reliable and trustworthy.
Popular attractions in Amsterdam
# Rijksmuseum
# Van Gogh Museum
# Anne Frank House
# Keukenhof Gardens
# ARTIS Amsterdam Zoo
# Heineken Experience
# Amsterdam Canal Cruise
# A'dam Lookout
# Madame Tussauds Amsterdam
# Body Worlds Amsterdam
# Rembrandt House
# Ice Bar Amsterdam
# Johan Cruyff Stadium