The National Maritime Museum holds one of the world's largest and most notable maritime collections.
This collection includes paintings, ship models, navigation instruments, and sea charts.
Discover 500 years of Dutch maritime history and its strong link to today's and tomorrow's society.
This article shares everything you must know before buying tickets for the National Maritime Museum Amsterdam.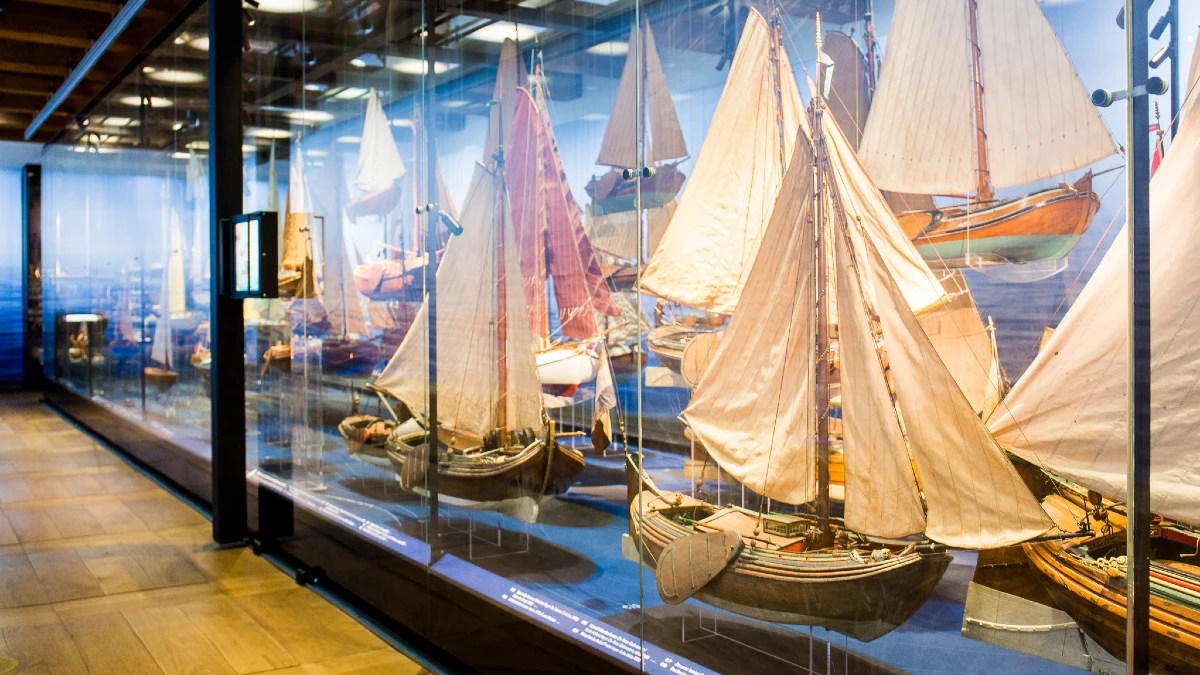 What to expect at National Maritime Museum
Dive into the excitement, courage, and adventure of sailors over the last 500 years at the National Amsterdam Maritime Museum.
See how reclaiming land from the sea, savage sea battles, and trading routes were all turning points in history.
Check out a replica sailing ship, witness how and why Europeans traveled to distant continents, and see amazing old atlases and maps.
The museum's Dare to Discover exhibit is a VR journey back to the Dutch Golden Age in the 17th century.
Stand on board the Transom return ship Amsterdam, see the construction of the Zeemagazijn – now home to the museum, and witness the building of warships.
Hit the ocean, survive sea battles, and bring back the best goods in this interactive exhibition.
It's a day out at sea, and you don't have to get wet.
---
---
Where to book tickets
Tickets for National Maritime Museum can be purchased online or in person at the attraction.
Online ticket prices tend to be cheaper than tickets at the attraction.
When you buy online, you can avoid the long queues at the ticket counters.
When you book early, you also get your preferred time slot.
Because some attractions sell a limited number of tickets due to their high demand, booking early helps avoid last-minute disappointments.
How do online tickets work
Visit the National Maritime Museum ticket booking page, select your preferred date, time slot, and number of tickets, and buy the tickets right away.
After making the purchase, you will receive the tickets in your email.
Ticket printouts are not required.
You can enter the attraction by showing the e-ticket on your smartphone.
Cost of National Maritime Museum tickets
National Maritime Museum tickets cost €18 for all visitors aged 18 years and above.
Children aged 4 to 17 years get a discount of €9 and pay only €9.
Tickets for students and CJP pass holders are priced at €9.
Kids up to the age of 3 years can enter the museum for free.
Tickets for National Maritime Museum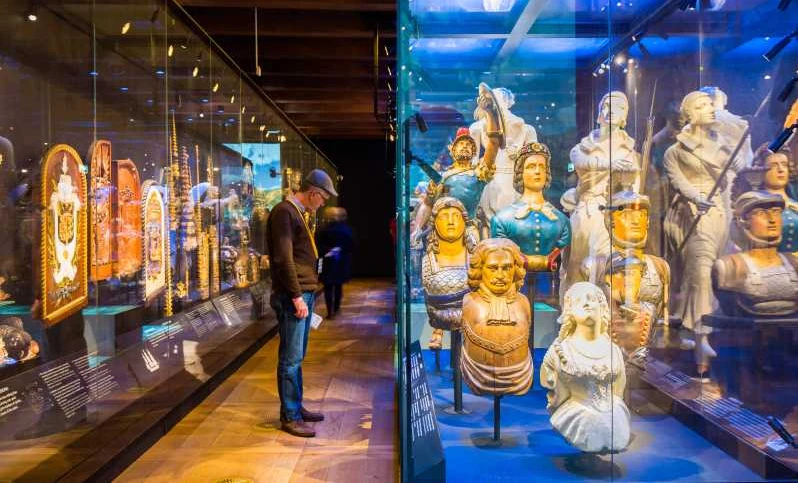 This ticket will give you skip-the-line access to the National Maritime Museum in Amsterdam.
You also get an audio guide in English, Dutch, French, German, Italian, and Spanish audio guide.
So be ready to experience 500 years of maritime history in stimulating interactive exhibitions.
Come aboard the replica of the Amsterdam, a Dutch East India Company sailing ship.
Supercharge your visit with Dare to Discover, a VR journey that takes you back to the Dutch Golden Age to witness the building of warships and more.
Ticket Price
Adult Ticket (18+ years): €18
Youth Ticket (4 to 17 years): €9
Student and CJP Ticket: €9
Child Ticket (0 to 3 years): Free
Combo tickets
Combo tickets are the best way to explore the iconic attractions of Amsterdam.
You can buy Amsterdam's National Maritime Museum tickets in combination with NEMO Science Museum or Rijksmuseum.
On the purchase of these tickets, you can reap a discount of 5 to 10%.
National Maritime Museum + NEMO Science Museum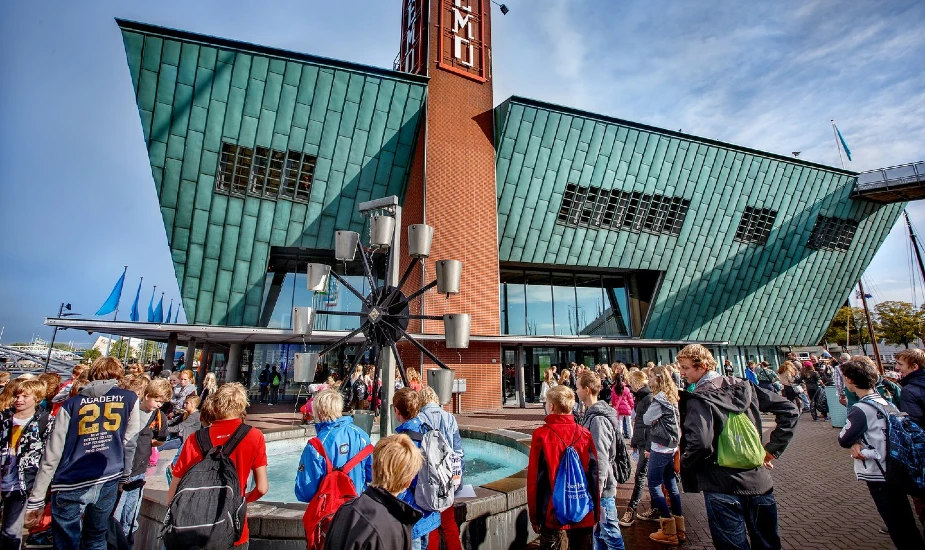 NEMO Science Museum is just 600 meters (1968 feet) from Amsterdam National Maritime Museum and can be reached in 8 minutes on foot.
So you can definitely consider visiting both museums on the same day, one after the other.
Buy this combo ticket that gives you a discount of up to 10%.
Ticket Cost: €33
Rijksmuseum + National Maritime Museum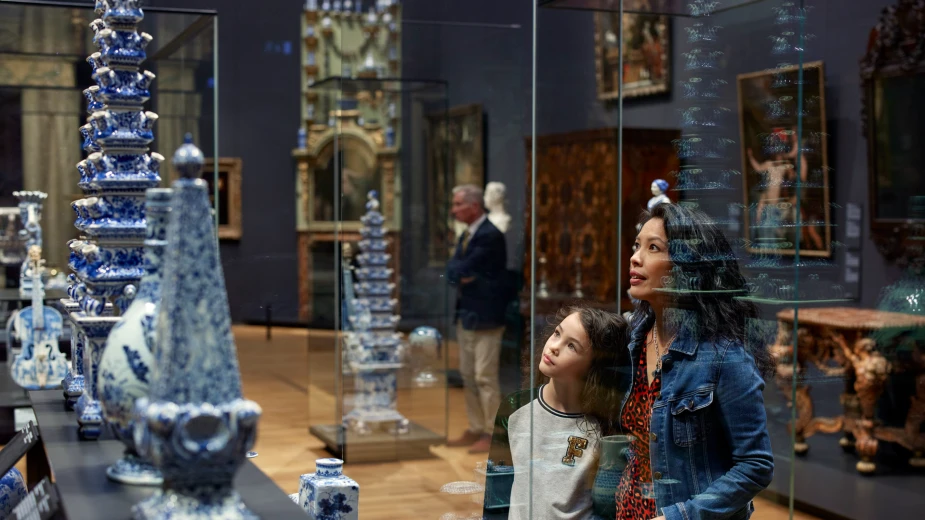 Rijksmuseum is just 5.5 km (3.4 miles) from Amsterdam National Maritime Museum, and you can reach it in 20 minutes by car.
So book this combo ticket and level up the fun and adventure of your tour.
On purchasing this ticket, you get a discount of up to 5%.
Ticket Cost: €39
Save time & money! Discover Amsterdam with the Amsterdam City Card. Visit world-class museums and attractions, get unlimited access to Amsterdam's public transport, and enjoy a free canal cruise.
---
---
How to reach National Maritime Museum
The National Maritime Museum is located in Community Marineterrein.
Address: Kattenburgerplein 1, 1018 KK Amsterdam, Netherlands. Get Directions
The most convenient way to reach the museum is by bus and car.
By Bus
Kattenburgerplein is the nearest bus stop to the museum, only two minutes walk away. Take bus 22.
By Car
If you are traveling by car, turn on your Google Maps and get started.
Mobypark – Steven's parking is the nearest car parking to The National Maritime Museum, only eight minutes walk away.
National Maritime Museum timings
National Maritime Museum in Amsterdam is open every day of the week from 10 am to 5 pm.
The museum remains closed on King's Day (27 April), Christmas, and New Year.
How long does the tour take
A complete tour of the National Maritime Museum takes around two to three hours.
This allows you to see the various collections, learn about Dutch maritime history, and enjoy the interactive exhibits.
However, if you are in a hurry, you can finish the tour in one and a half hours or less.
Best time to visit National Maritime Museum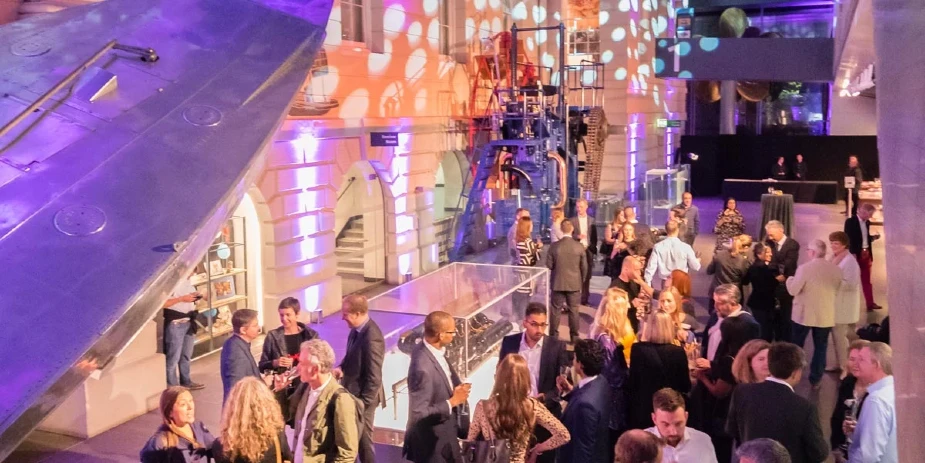 The best time to visit Amsterdam National Maritime Museum is as soon as it opens at 10 am.
If you visit the museum early, you will not find it much crowded, and you can explore the place at your convenience.
For the best experience, avoid peak hours from 1 pm to 3 pm.
If you prefer a less crowded experience, consider visiting during weekdays and avoid weekends and public holidays.
---
---
What to see at National Maritime Museum
Humans at Sea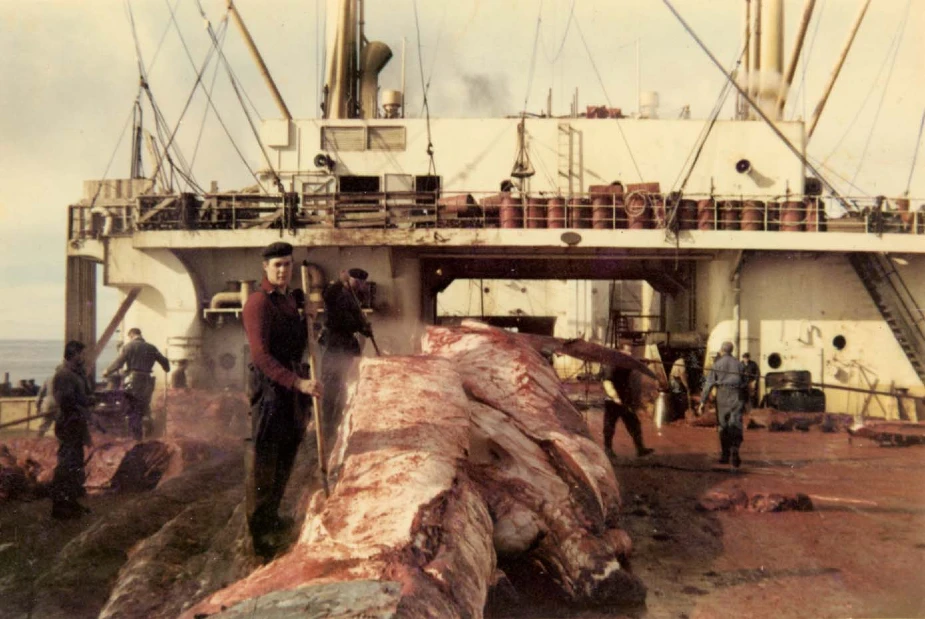 Humans at Sea provides an insight into the National Maritime Museum's amazing photography collection of as many as 150,000 items.
From the oldest known portrait of a Dutch seaman to contemporary seascapes by Dolph Kessler and Mischa Keijser, you will get to discover a lot.
Also, see first mate Willem Dirk Duijf's glass negatives showing the rank of a ship's company and many more.
Republic at Sea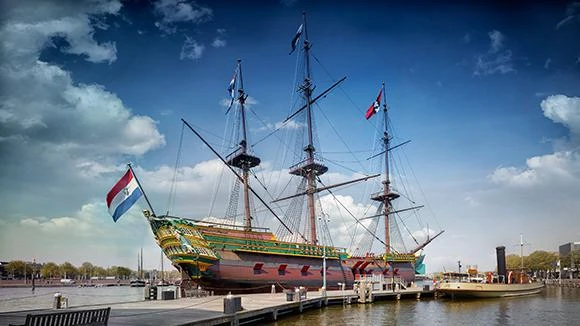 This exhibition was launched in May 2019 at National Maritime Museum in Amsterdam.
Displays are of naval paintings and portraits telling battle stories; model ships like a Dutch 'man of war' displaying its many guns.
Dare to Discover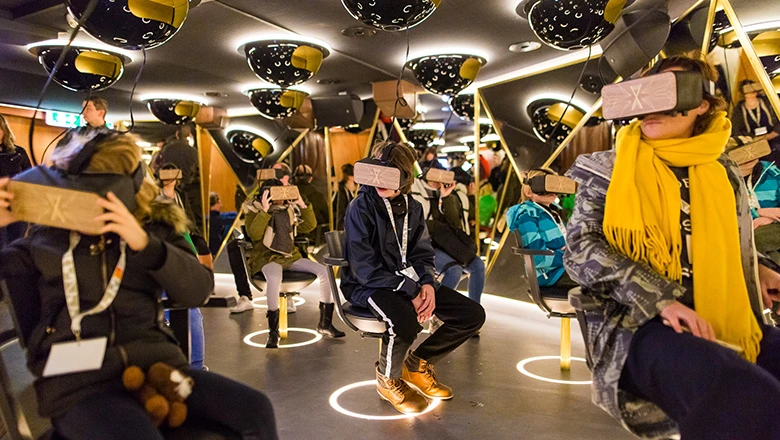 This is a virtual reality (VR) voyage inspired by the 1664 masterpiece 'View of the river IJ with 's Lands Zeemagazijn' by Reinier Nooms.
A virtual journey from right outside the National Maritime Museum itself, showing the changing Amsterdam skyline.
Reinier Nooms is one of the most important maritime painters of the 17th Century.
He owed his nickname 'Zeeman' (The Seaman) to his many voyages.
The Royal Barge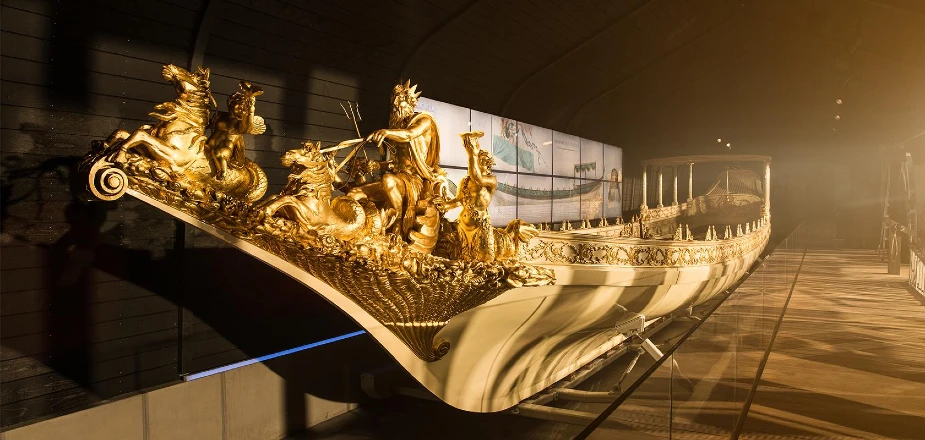 With a length of seventeen meters, the Royal Barge is not only long but also very slender and richly decorated with gold-leaf ornaments, crabs, water plants, etc.
Neptune and his three sea horses decorate the bow.
Neptune is, of course, the symbol of the greatness of the head of state but also a safe voyage.
FAQs about National Maritime Museum
Here is a list of frequently asked questions by visitors about the National Maritime Museum.
Can I get a refund or exchange my ticket after purchase?
National Maritime Museum E-tickets are non-refundable and are valid for 12 months from the purchase date. During this period, you can change dates anytime.
How long is my National Maritime Museum ticket valid?
Your ticket is only valid for the date selected. You may reschedule for free if unexpected circumstances arise.
Why is the Maritime Museum famous?
The museum has the most important holdings in the world on the history of Britain at sea, comprising more than two million items.
Is the museum accessible to people with disabilities?
The National Maritime Museum is accessible to all visitors, including those with disabilities. The museum has accessibility features, such as ramps, elevators, and facilities for people with mobility challenges.
Is there a gift shop at the National Maritime Museum?
The museum has a gift shop where visitors can purchase souvenirs, books, and maritime-related items.
Is photography allowed inside the National Maritime Museum?
You are allowed to take photos and movies. Photography for personal use is allowed in museum areas, but using flash, tripods, or selfie sticks is often prohibited.
Popular attractions in Amsterdam
Source
# Rmg.co.uk
# Wikipedia.org
# Britannica.com
# Tripadvisor.com

The travel specialists at TheBetterVacation.com use only high-quality sources while researching & writing their articles. We make every attempt to keep our content current, reliable and trustworthy.