Micropia is the world's first museum dedicated to microbes and microorganisms, opened in 2014.
It aims to bridge the information gap between scientists and the general public by portraying germs in a positive and fascinating light.
The museum is part of the Artis Amsterdam Royal Zoo complex in the Plantage district of Amsterdam, which now includes the Artis Groote Museum.
This article explains everything you should know before buying tickets for Micropia in Amsterdam.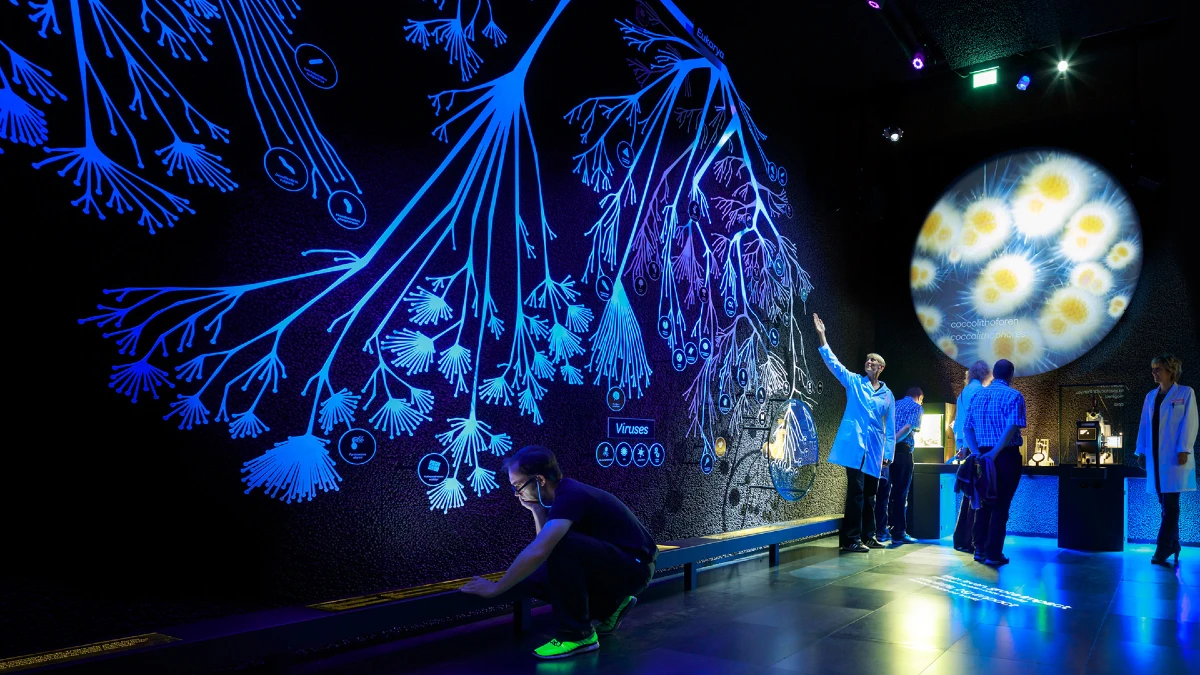 What to expect at Micropia
ARTIS Micropia is a unique museum set to inspire the general public, encouraging their interest in microorganisms and microbiology.
Here, you can find how the invisible world of microorganisms is made visible with the help of films, images, and texts.
Visitors are educated on current issues and the importance and potential of microorganisms to humans and ecosystems.
There are exhibits of Petri dishes showing the intricate beauty of microbial cultures and a scanner that reveals what sorts of microorganisms grow on humans.
The only light around the exhibits in the museum comes from the displays themselves, creating an eerie mood throughout.
It also includes a microbiology lab on site, and lab technicians serve as museum docents, answering visitors' questions.
---
---
Where to buy Micropia tickets
Tickets for Micropia Museum in Amsterdam are available online.
Booking online tickets are the best option because it provides several benefits.
– You get a discount on booking tickets online, which means you can save money.
– You can book your tickets in advance and plan your tour accordingly.
– Sometimes, the tickets get sold out quickly. However, if you purchase tickets online, you can avoid last-minute disappointments.
– You select a date and time for the tour that works best for you.
How online ticket works
Choose your preferred date, time slot, and the number of tickets on the booking page and proceed to checkout.
There is no need to print tickets because they will be sent to your registered email address immediately after purchase.
At the entry, you must scan your smartphone ticket.
Cost of Micropia tickets
Museum of Microbes tickets is priced at €18 for all visitors aged 13 years and above.
Kids aged 3 to 12 years can get inside the microbe museum for free.
Micropia entry tickets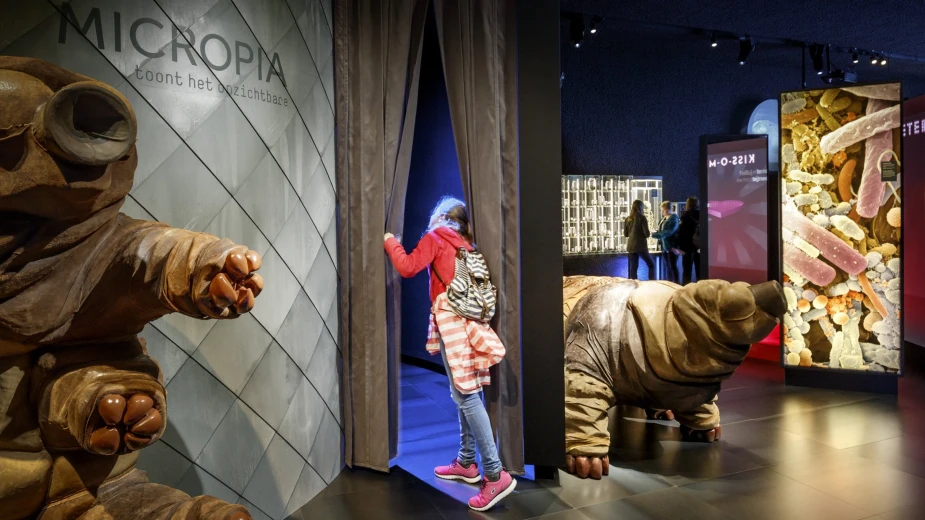 Discover the most innovative and groundbreaking museum in Europe with Micropia skip-the-line tickets.
With this entry ticket, you will learn that humans carry approximately 1.5 kilograms of microbes.
Using a simulated body scan, you can learn about the many types of bacteria, ranging from Actinomyces to Trichophyton rubrum.
You'll never look at yourself or the world the same way again after visiting ARTIS-Micropia.
Ticket Price
Adult Ticket (13+ years): €18
Child Ticket (3 to 12 years): Free
A child ticket can only be purchased in combination with an adult ticket.
ARTIS Royal Zoo + Micropia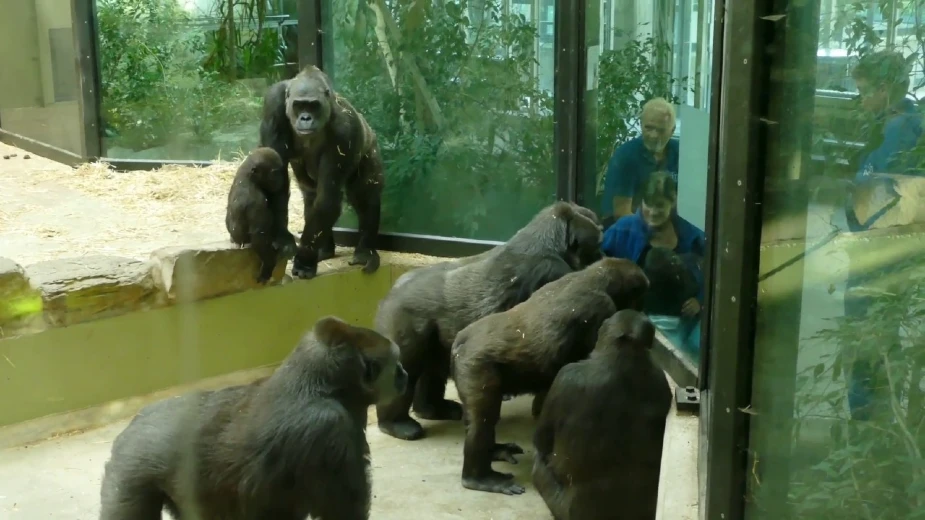 Combine your visit to Micropia with a visit to ARTIS Royal Zoo with a combo ticket to see the fauna world.
Get a whopping discount of 10% by buying an online ticket.
With this ticket, you will explore one of the oldest zoos in the world.
You can also see thousands of fluttering wings when you enter the Butterfly Garden.
Along with a wildlife experience, you will also spot 27 different monuments, including several historical buildings, and get starry-eyed in the planetarium.
Ticket Cost: €38
Save time & money! Discover Amsterdam with the Amsterdam City Card. Visit world-class museums and attractions, get unlimited access to Amsterdam's public transport, and enjoy a free canal cruise.
---
---
How to reach Micropia
The award-winning Micropia museum is situated close to Amsterdam East (Oost).
Address: Plantage Kerklaan 38-40, 1018 CZ Amsterdam, Netherlands. Get Directions
By Tram
Tram 14 stops at the Amsterdam, Artis, close to the main entrance of Micropia.
You can also get down at Plantage Lepellaan transit stop if you board tram 14.
By Bus
Bus N87 stops at Amsterdam, Artis, Plantage Lepellaan, and Amsterdam, Waterlooplein bus stops.
Buses 22 and 43 stop at Kadijksplein. From there, the museum is a six-minute walk.
By Car
If you don't like public transport, you can easily come down by renting a cab or using a personal car.
Turn on Google Maps and get started!
You can find paid parking facilities inside ARTIS Royal Zoo, just 150 meters (500 feet) from the Museum of Microbes.
You will also find many handicapped parking spaces inside the premise.
You must purchase parking tickets from the parking ticket machine at the main entrance or the ARTIS shop after showing your entry ticket to use the parking facilities.
You can also check other nearby parking spaces if no vacant spaces are left.
Micropia timings
Micropia Museum opens daily at 10 am and closes by 5 pm.
On 24, 25, 26, and 31 December, the museum is open from 9 am to 5 pm.
While on 1 January, it is open from 10 am to 5 pm.
How long does Micropia take
It takes one and a half hours to explore Micropia completely.
However, you can take more time if you love microbiology and life sciences.
You can stay as long as you like.
Best time to visit Micropia
The best time to visit Micropia is as soon as they open at 10 am.
During the morning hours, the crowd is less, so you get sufficient time to spend at the Museum.
Avoid visiting on weekends due to the heavy congestion of visitors.
What to see inside Micropia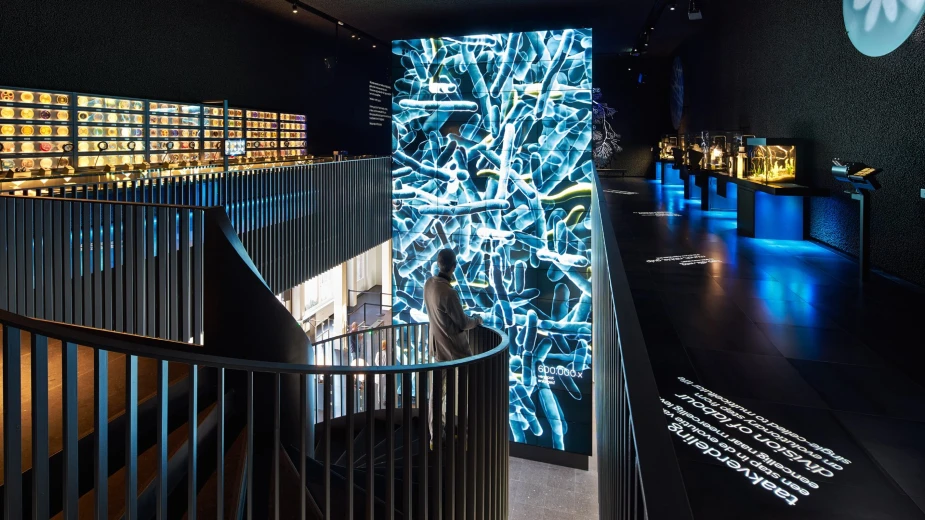 As you enter the Museum of Microbes on the ground floor, you slowly lift to the first floor, where you may view an animation about the mites on your eyelashes.
You can even closely see tiny germs on those mites!
The first-floor display is gloomy and resembles a scientific laboratory with microscopes and boiling glass containers.
You can also see a body scanner that can detect different sorts of bacteria on your body.
You will see a Kiss-o-meter that measures the number of microbes exchanged during a kiss.
Together with films of numerous animals dying, you can also view a preserved human digestive system and a large collection of animal wastes.
Impressive visuals of bacteria are displayed on a towering bank of screens on the ground floor.
You may learn more about how bacteria are necessary for life at the exhibit on the first level.
Lastly, you will see a Glass model imprints of several viruses.
You will undoubtedly become more aware of the mysterious world of germs after visiting Micropia.
---
---
FAQs about Micropia
Here is a list of frequently asked questions by visitors about Micropia Amsterdam.
How to book tickets for Micropia Amsterdam?
Click here to book tickets to Micropia.
Is there any need to reserve my entry by booking online tickets?
All guests visiting Micropia must make reservations, except ARTIS members, friends, and club members, who can always enter upon pass presentations and no longer need to schedule a start time. Infants up to 12 should also make reservations.
Is it possible to cancel the Micropia Amsterdam tickets?
Cancellation and refund are not possible. 
When does the Micropia Museum open?
Micropia is open every day from 10 am to 5 pm. 
How much do the Micropia Museum tickets cost?
Visitors above 13 years must pay €18 to get entry, while children from 3 to 12 years can enter for free. 
Are there any facilities for disabled visitors at Micropia?
Micropia is accessible for wheelchair users. Disabled visitors should report to the Micropia desk. There is an elevator and a toilet for the disabled.
Can I use a flash to capture images in Micropia?
Although you can snap photos and record video in Micropia, a flash is prohibited. Flash photography will bother other visitors and museum staff because Micropia is barely lit.
Are pets allowed in Micropia?
In Micropia, only service dogs are permitted; other animals are not. 
Is there any locker inside Micropia?
There are inexpensive lockers available for personal items.
Can I bring food and drinks with me to Micropia?
Food and drinks are not allowed inside the premise. 
Are there restrooms at Micropia?
On the ground floor, there are restrooms. On the first floor, accessible via elevator, there is a handicapped restroom.
Is there any parking facility inside Micropia?
ARTIS Amsterdam Royal Zoo has its parking facility. Micropia visitors can take advantage of discount parking fees. The parking facility is only 150 meters away from the entrance to Micropia.
Popular attractions in Amsterdam